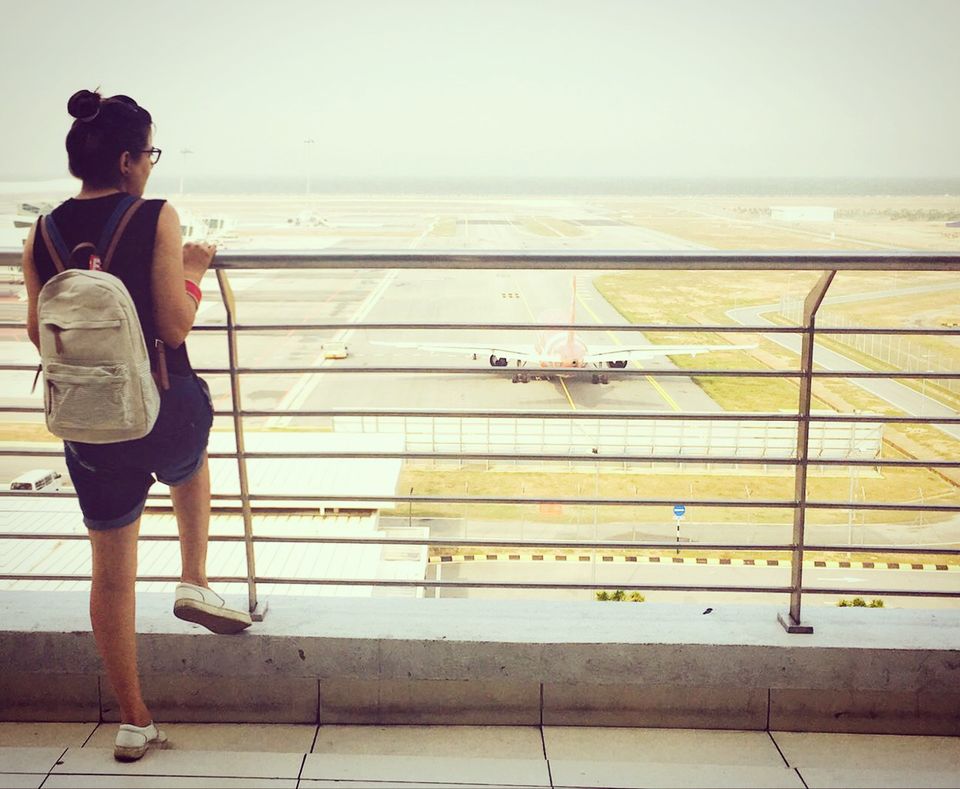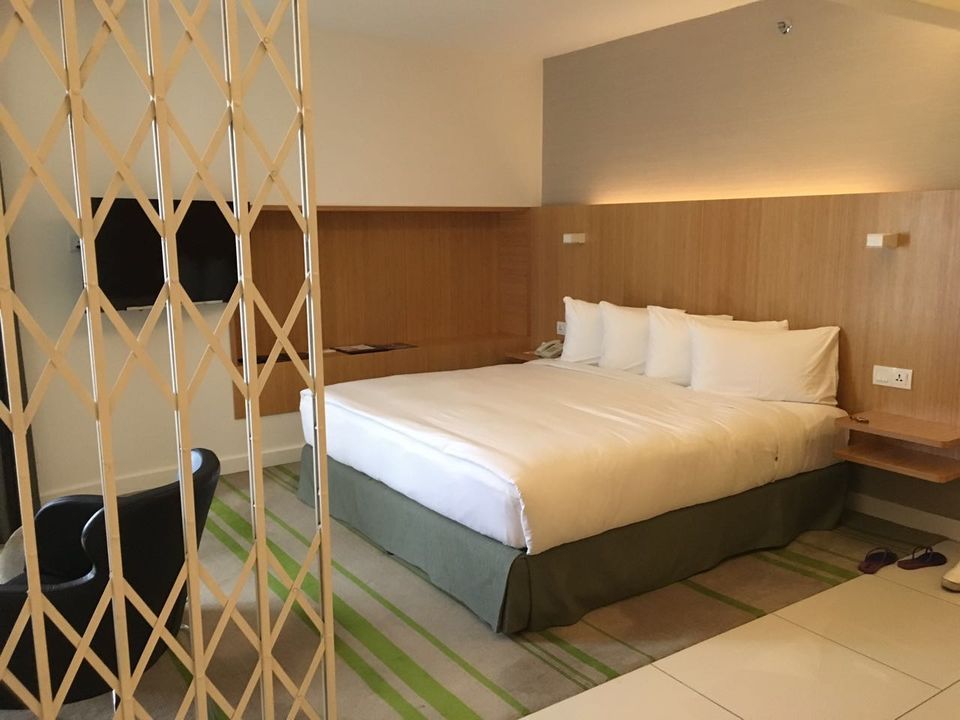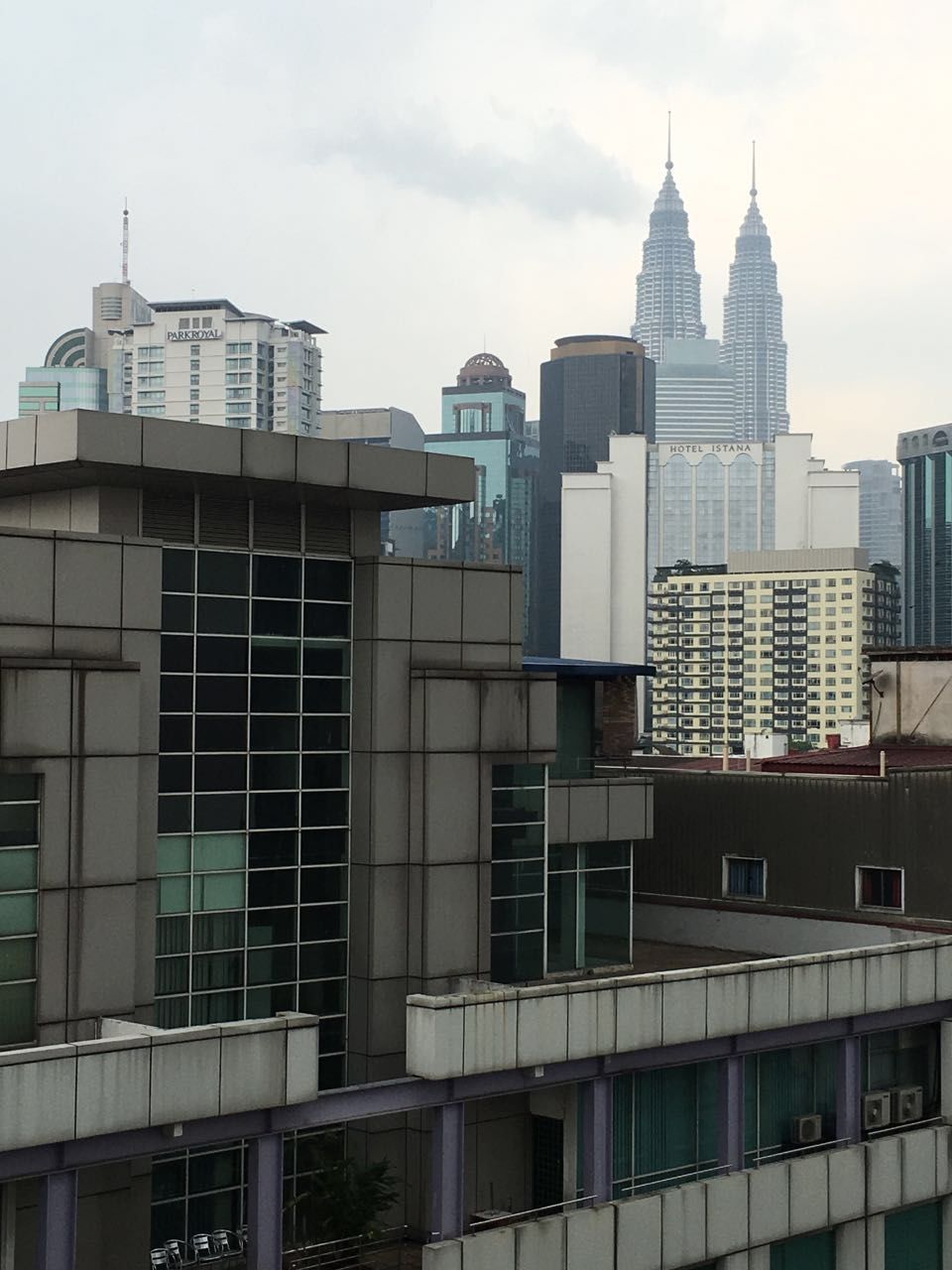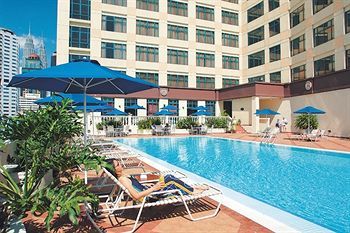 An All Girls International Trip!!! Sounds fun..eh??
We are three girl~friends staying here in KL coming straight from the city of hearts- Delhi. Landed today morning at 5 am. Early morning view of Malaysia from my window was breathtaking!! 
Check out the sneak peak of KL from my window in airplane. :) Beautiful..isn't it? 
I got the hotel booking done at "The Federal Kuala Lumpur"- classy, 3 star hotel with all fancy stuff inside the hotel. So, they have a classy pool where in you may order any meal that is open 24*7---Gosh!! That was what we were looking for! They have a good restaurant inside the Hotel named "The Taj"-- you get authentic, spicy North Indian food there! They also offer basic massage services at their spa inside the hotel. All in all a complete value for money hotel! And lemme tell you.. it is not at all expensive! A great budget hotel for female only travelers. :)
The best part about this hotel is it's location. Close vicinity to Petronas Tower, KL Sentral and all great malls at walking distance. Chinatown too is close-by! Now, all the female backpackers know where to stay when in KL.
So now to reach this hotel from KL international airport, you can either take a metro--55 MYR per head or a Red Taxi-- 80 MYR for the complete ride or a local bus--10 MYR per head. We took a bus-- cheapest option and you get to see the beautiful highways from Airport to the main city.
One drawback about the hotels here in KL is the check in time is 3 pm!!! We had to wait outside at the reception for 2-3 hours! :(
Nevertheless, check out the view of the hotel room and the view of Twin Tower from my bedroom window at TheFederal. :)
The best way to get an idea about the places to visit, money that you should spend on traveling etc.. is to talk to cab drivers. I asked my cab driver about all nearby places, street markets, places where in I can get great Veg Food in KL and of course awesome spas here in KL. My idea of relieving stress and relaxing is to visit a nice spa and get a great massage treatment- the best in town. I'am on a quest to find the best spa around. 
And, the irony is that it is 5 pm in the evening right now here in KL, and it's been raining cats and dogs since the time we checked-in to the hotel. And I am here publishing my first blog which has all the details about the first half of the day I have spent here in KL. 
Best is yet to come!! Waiting for rain to stop so that I can step out and visit Chinatown and the nearby areas. :)
See ya soon! Stay tuned for more!! ~~~~