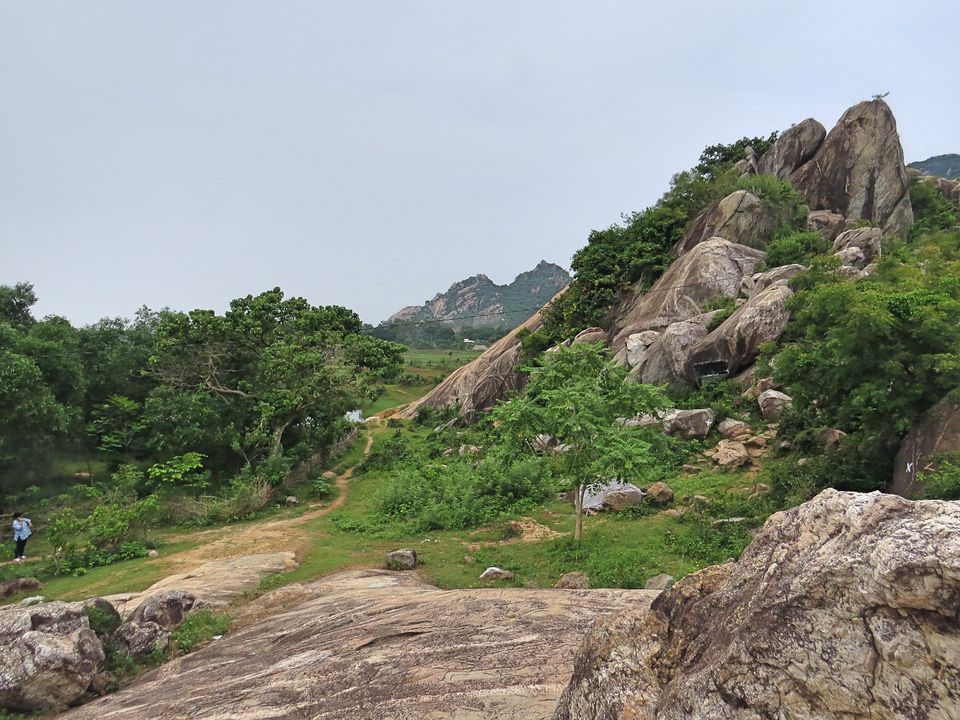 Solo travelling is something I have always been unsure about. I know I prefer having people to share moments with. I love the jokes and quips that come up, and I love being able to look back at the travel with those people. Still, there's something absolutely gorgeous about being alone in the middle of nowhere. So I have carved myself a way to have the best of both worlds. My first journey to the lesser known (and painfully underrated) parts of Orissa turned out to be just as they advertise it -- scenic, serene, sublime.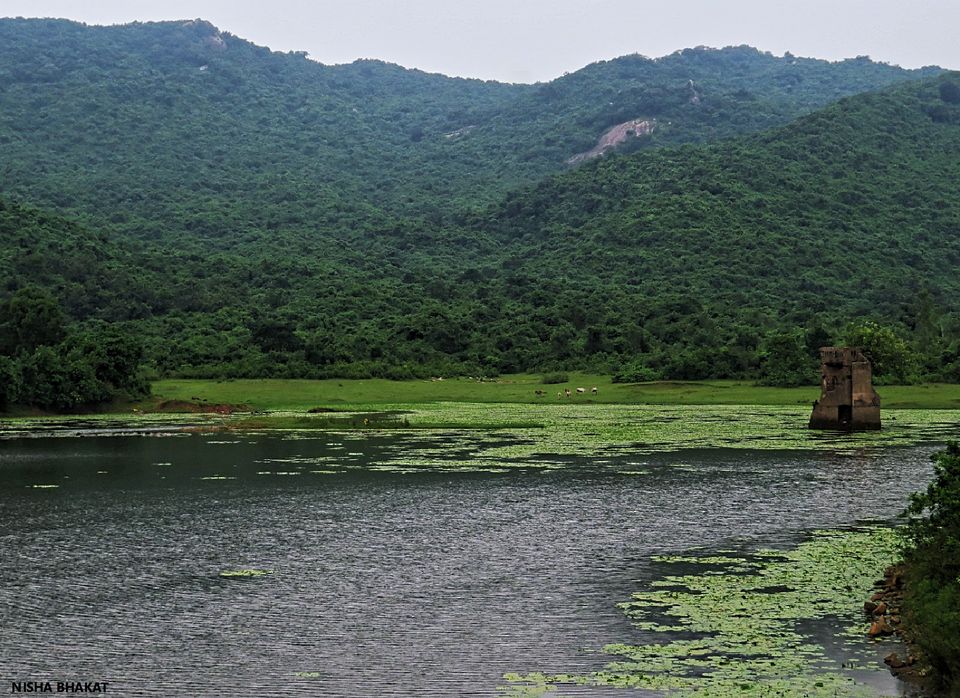 I came with my family, heartlessly dumped them at the hotel, and went for an early morning walk up the hill. After Purulia (read https://www.tripoto.com/trip/trek-through-purulia-5acc3dae94a21), I have learnt not to underestimate the beauty of Central Indian hills. So I wasn't surprised when a few hundred metres walk brought me to the middle of dense bamboo groves, broad leaved trees shielding the sky, and large boulders casually strewn about. There were grim clouds up there, the shadows were cast long and dark. Bulbuls skitted about by the dozen, unseen sunbirds tweeted from the high canopy. Few stray raindrops pattered down every now and then from passing clouds. Goats nimbly walked about on the rocks, fearless and unperturbed by my presence. Their tinkling bells reminding me of civilization. A jog up the first flight of surprisingly well constructed stairs along the hillside brought me to a swift little waterfall. The second flight got me clicking photos at birds gorging on some yellow berries hanging from the bushes. The third to another waterfall, and last to the temple. I bypassed the boring peach building. Two locals a little way back had told me of a jungle trail. I spent the next five minutes looking for it, internally jumping in excitement as I saw success. The trail took a little hop upwards, sizable rocks and clay cutting through dense vegetation. The four legged friends I'd acquired on the way had already dumped me as ruthlessly as I'd dumped my people at the hotel.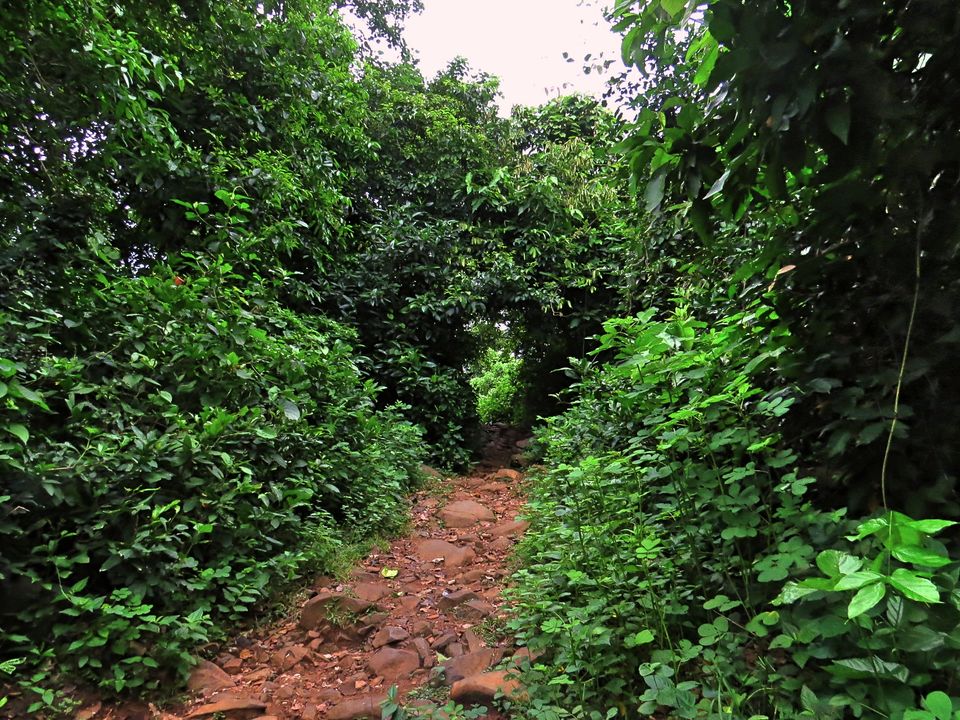 So I didn't spend much time thinking whether venturing out all alone would be a smart decision. I already knew the answer, and I also knew I had to do this.
Onward I went, taking in the sights and smells. The trail bifurcated more than once. I kept strictly to the left, the erratically ringing temple bell growing more and more distant. I don't know how long I was out, so I took out my photo. And voila, no network. Where I'd stopped, the left route was patched out by a flat rock, and the right side took a steep decline. I could see the surrounding hills now, peeking from behind the canopy. Did I mention it'd started raining? I ruefully accepted that going any farther would be setting new heights of stupid decisions, even for me. So I took a selfie and a roundabout, found my way back too easily to call this venture an adventure, and was back to buzzing civilization way sooner than I'd have liked.
Back in hotel, me with all the innocence I could muster "Nah just walked about here and there, to the temple. Yeah lots of people around, no worries."