After October, when anybody asks me where to go in Central Europe, pat comes my reply - Croatia!
The beautiful eastern shore of the Adriatic Sea lined with islands and stone fortresses and so full of history is a must visit and is also a change of scenery from the other Central European countries.
How to get here?
The largest city in this region, Split was the transit point of our travel plans in the Dalamatian coast. We booked our bus from Plitvice ( our previous destination) to Split through http://www.buscroatia.com/ . From Split, you can reach Zadar, Hvar Island and Dubrovnik by ferry. Zadar and Dubrovnik can be reached by bus as well.
You can buy ferry tickets online at http://www.krilo.hr/en/. The ferries are fairly on schedule and reliable. Of course, if your luck isn't the best and the weather isn't on your side, your ferry could get cancelled, you could get stranded on an island and your meticulously planned trip could go for a toss.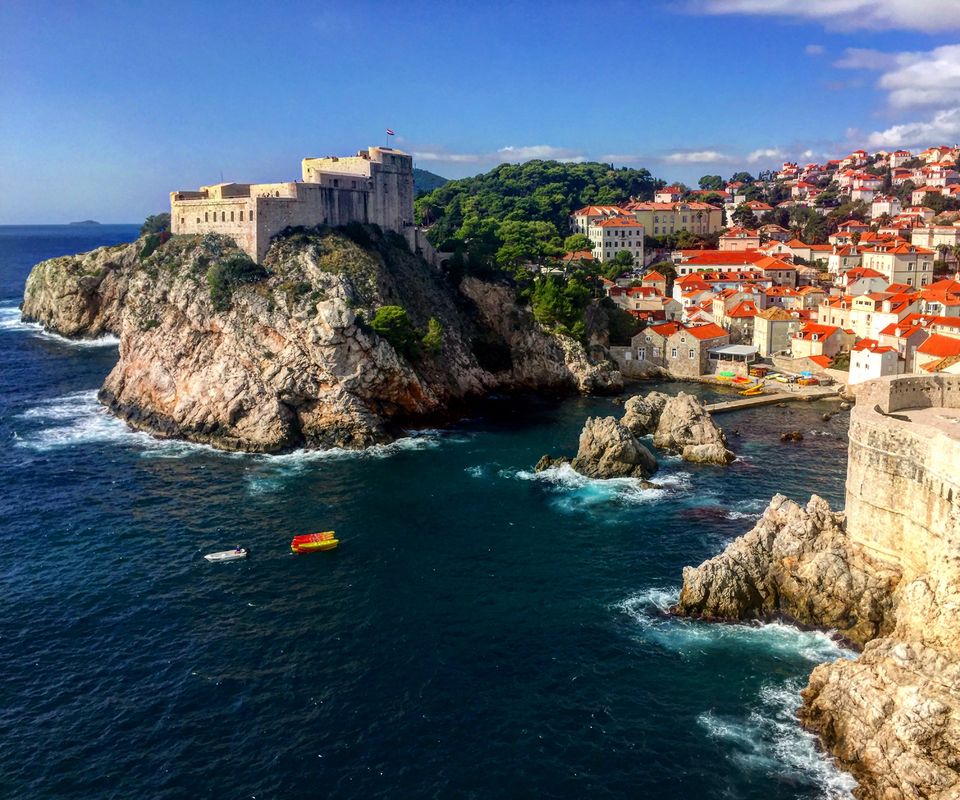 Where to go?
Split , Hvar Island, Dubrovnik and Korcula Island are the best places to visit on the Dalmatian Coast.
Unfortunately, we all have limited holidays and a work to get back to. So we spent a day at Hvar Island and around 2 days at Dubrovnik. We also had half a day in Split before we took our flight back to India.
What not to miss here?
Hvar Island
* Rent a car and go around the island – Drive on the cliffs and visit the pebbled beaches on the island for a swim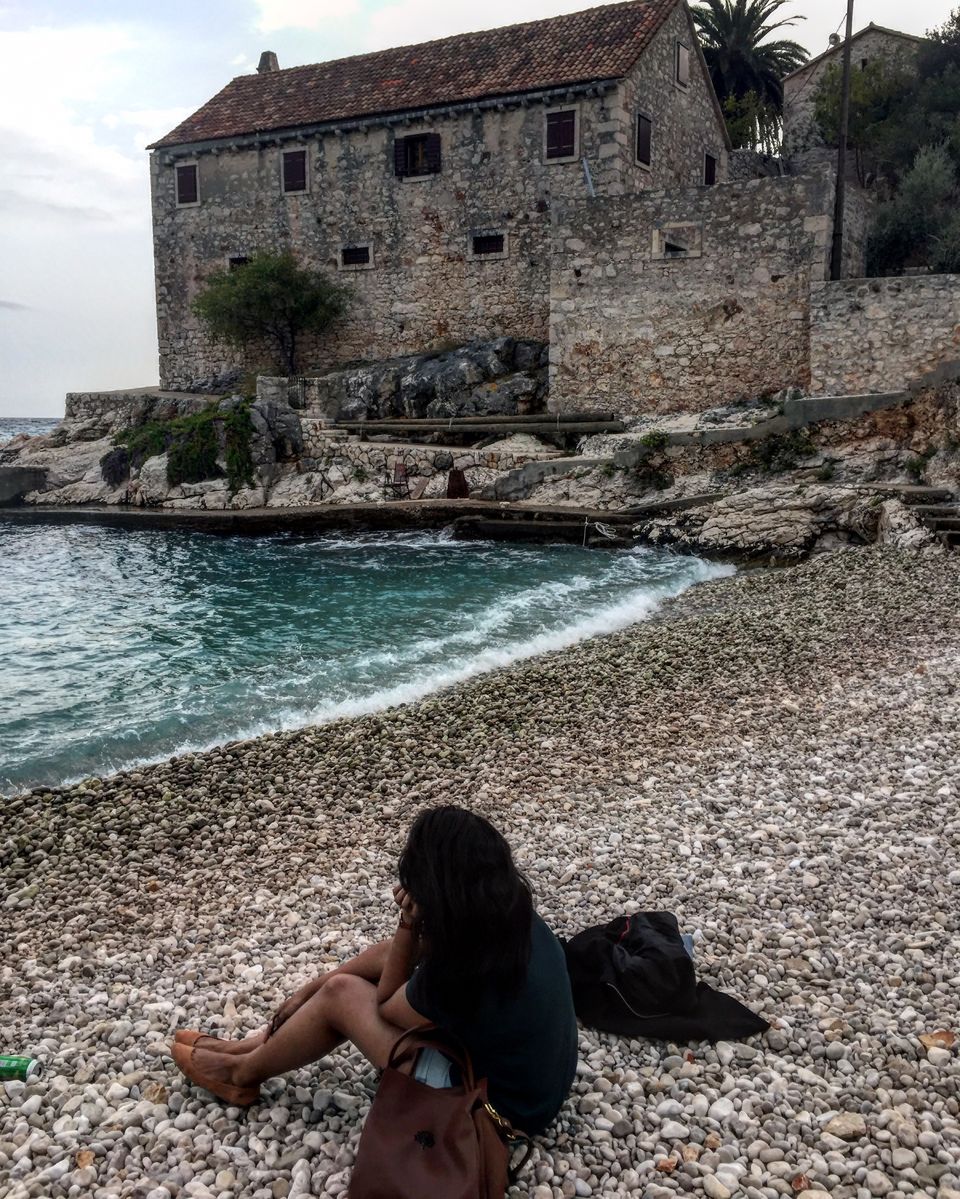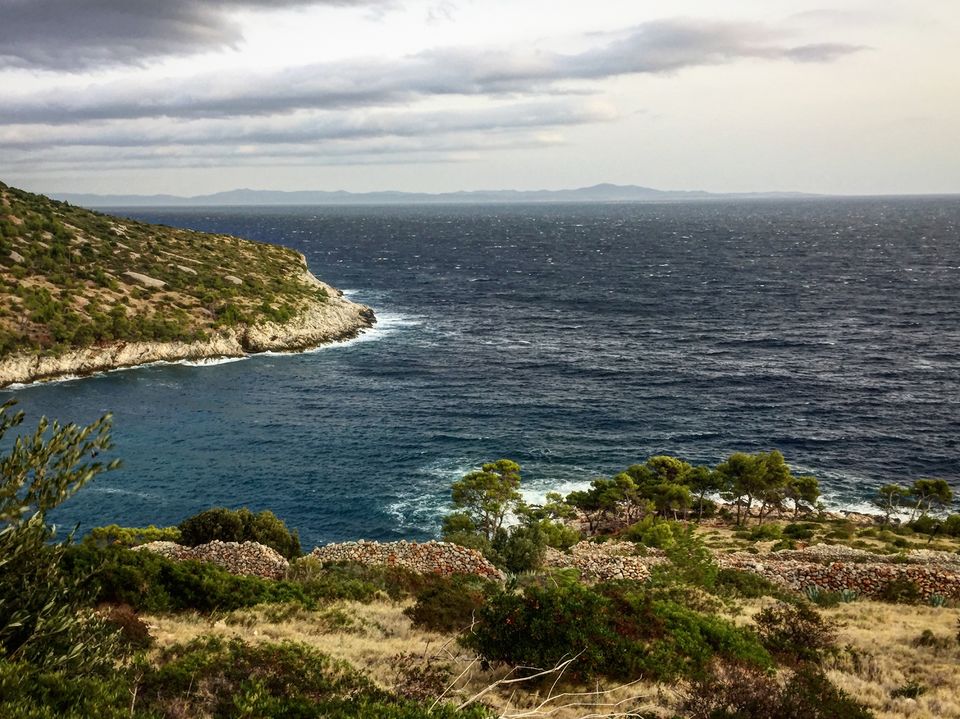 * Day trip to Blue and Green Caves - This is an absolute must do. Unfortunately, due to bad weather we missed this. But you can get all the details on the Hvar Tours website http://www.hvartours.com

A word of advise – Hvar is known for its parties during season ( June-August). For the rest of the year, it is quite quiet. So if you aren't keen on partying or if it is off-season, I would suggest skipping Hvar. You can do the trip to the Blue Caves from Split too.
Dubrovnik
If you had to go to just one place in Croatia, I would say make it Dubrovnik. As you must already know, they shot Game of Thrones here and Star Wars VIII too. And that has put Dubrovnik on every fan's travel plan. That aside, this town has so much to offer that you would not want to leave.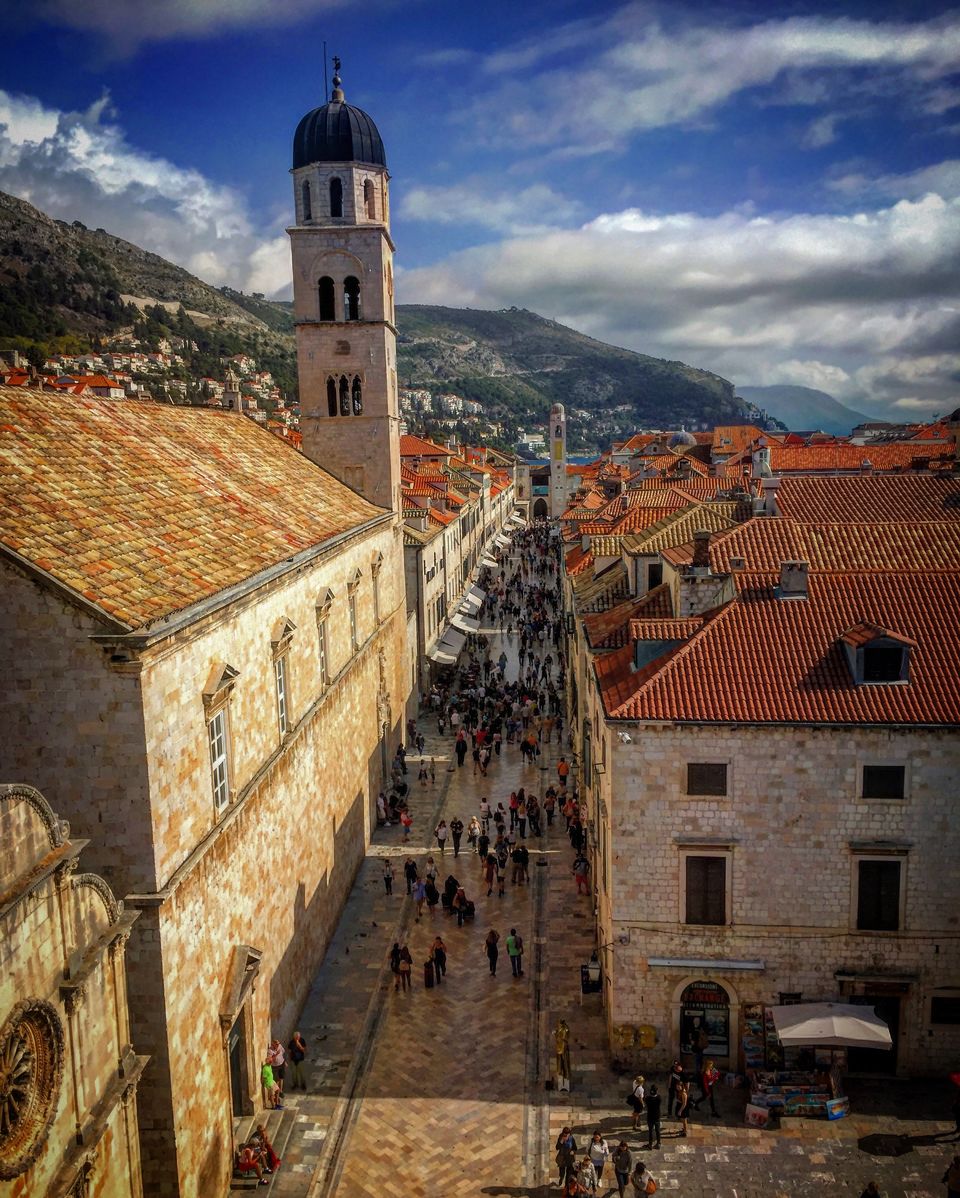 "They shot Star Wars episode VIII here in Dubrovnik. It isn't just the most beautiful place on earth. It is now the most beautiful place in space too." – Damirka, Our Airbnb Host
* Wandering the City Walls - Dubrovnik's single best sight is the strong city wall that surrounds it. Built over centuries to defend against other empires, this wall offers the most scenic stroll above Dubrovnik town. While you take a stroll, you can stop for Gelato or some freshly squeezed orange juice.
* Take it up a notch and walk through the hole in the wall to Buza Bar – Dubrovnik's most beautiful bar that hangs on the cliffs above the Adriatic. Buza Bar gets it name from Buza that means 'hole' in the old Dubrovnik dialect.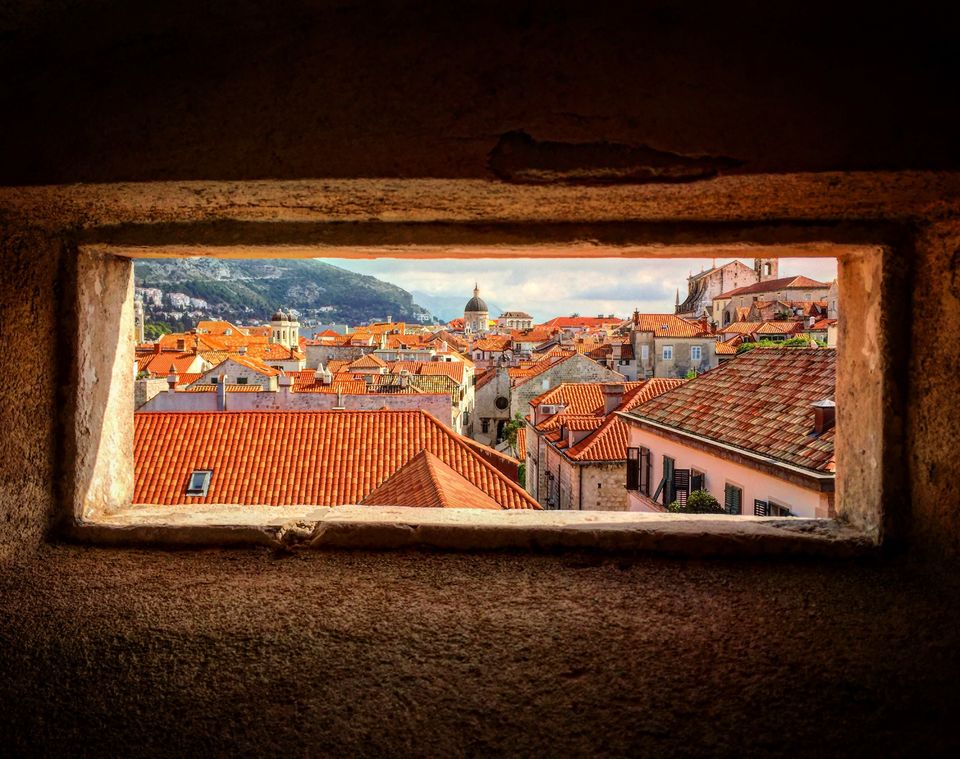 * Kayaking in the Sea - Just outside the Old Town Fortress, there are a number of Kayaking tours available. Half day tours offer kayaking, snorkeling and a visit to nearby caves, and islands.
* Cable Car to Mt. Srdj - Take the cable car to the top of Srdj Hill. Now, this promises to offer the best views of the city, but we were quite happy with the ones the city walls offered us. So if time and money are a bit tight, you don't have to feel too bad about giving this a miss.
* Game of Thrones tour - I am not a fan of GoT ( yes, we exist) and hence this would be the last thing I do in Dubrovnik. But, all you fans out there, go ahead and enact your favourite scenes at King's Landing. http://www.dubrovnikdaytours.net/ offers an abridged and an extended GoT tour for all the GoT enthusiasts.
Where to stay?
Hvar : Ivana & Lorenzo have the most beautiful apartment with a gorgeous view of the sea. You can check out the place here – https://www.airbnb.co.in/rooms/697165. I actually woke up early just to make myself a cup of coffee to have on the balcony, which is saying something given how lazy I am. There are stairs that you can walk down to reach the town centre.

Dubrovnik : Stay in the Old Town. Yes, it is a pain to carry your luggage up the hundreds of stairs but it is worth it. You can take a bus from the Port, Bus Station or Airport to Pile which is stop for Old Town.

Our host was very kind and helpful. She even got us bottled water because it isn't safe to have tap water when it rains in Croatia.You can check the place out here https://www.airbnb.co.in/rooms/7289527
Our Itinerary
*We reached Split at night on October 13th from Plitvice
*Early next morning ( Oct 14th) , we left for Hvar Island by Ferry. Hvar is an hour's ferry ride away from Split.
*After breakfast in one of the cafe's in Hvar, we made peace with the bitter fact that all day tours were shut due to bad weather.
*We rented a car and drove around the island – Stari Grad and Dubovica beach.
*We had more shocks next morning when we were told our ferry to Dubrovnik was cancelled.
*The only way out was to take a bus to Stari Grad and then a ferry back to Split.
*At Split, we did a quick lunch and took the 3 PM bus to Dubrovnik.Our Bus driver had to be the bravest man ever, the way he drove through the torrential rains on the cliff by the sea.
*We finally reach Dubrovnik by 9 PM. Old Town has a number of Irish pubs and places to party and we immediately took a liking to the place.
*On Oct 15th, after a quick brunch, we spent the entire noon on the City Walls.
*Sadly, we coudln't do much of the kayaking since we had lost time the previous day and we had a bus to catch back to Split at 5 PM. But I guess, this just means I need to go back there soon.