One fine winter evening, while I was enjoying the hot cup of tea over sunset near the Ganges with one of my close mates, he shared with me his very first dream of climbing Mt Bandarpunch (6316m). He decided to climb the peak during pre-monsoon season in 2018. He saw this very beautiful snow-clad peak while he was pursuing his Basic Mountaineering Course from NIM, Uttarkashi. This was the first peak he was accustomed with during the training. He started working towards making his dream a reality and left no stone unturned to make this climbing event a success. It was for the very first time I saw the ever igniting spark of a passionate "mountain boy" in him. This confused nomadic wandering soul ultimately elicited his all-time passion: the Mountains, which was lost somewhere due to other official and humanitarian responsibilities. As it is rightly said, "Never give up, great things take time"
Mount Bandarpunch (6316m) is an astonishing mountain peak located in the Garhwal region of Uttarakhand. This Peak is not just technical in nature but it is famous for its huge snowfield (as large as 7-8 football grounds combined) full of crevasses (deep open crack, found in glaciers). It can be fatal if not guided and probed properly. Is it possible to climb this beautiful yet deadly peak? To unfold this story, let us proceed to the next section wherein a team of 10 mountaineers from all across the country having almost similar mental strength and passion began their journey of life in the mountains in the early hours of 24 April 2018. As per the weather updates, it was snowing heavily and there were reports of thunderstorms and many fatalities in the adjoining region. Were they able to touch the tail of Lord Hanuman (as the name goes) and sought blessings for future climb or they came back disappointed? To know more, what actually happened we need to hop to the next section.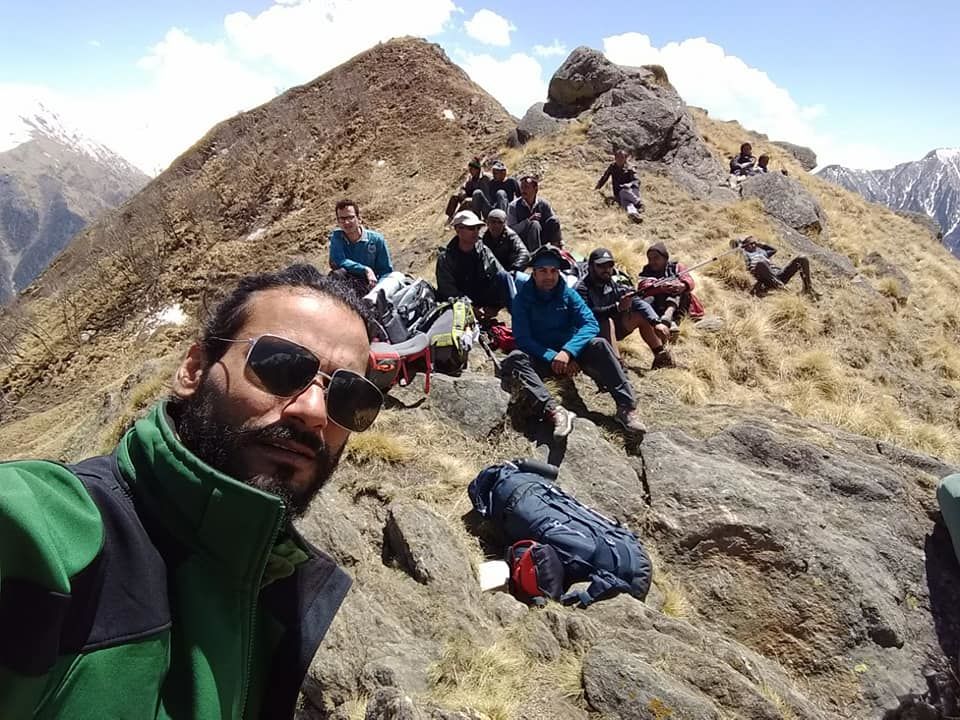 Sukkhi is the name of the village closely located to Harshil from where they began their journey. It was a bright sunny morning when they started hiking through the Govind Pashu Vihar National Park Sanctuary. This National Park is famous for its wild Bears, Bharals, Snow leopards (rarely seen) and many other wild animals. The trail to be followed for the day was very steep but after reaching, a certain height one can find the first glimpse of Mt. Bandarpunch. Forest camp was the final destination for the day and the climbers decided to pitch their tents, took rest while enjoying evening snacks and tea. Seetanshu Kukreti, my bestie and apparently the organizer of the Expedition is very afraid of animals especially the bears. Throughout the time, he was worried about how will he attend natures call at night. To top his fear, he had an upset stomach that day which made him all the more curious and nervous. All he could remember was the still from the famous movie, "The Revenant", where Leonardo was badly beaten by mama bear. His next mission was to hunt for a friend who could accompany and protect him from the bears. ROFL.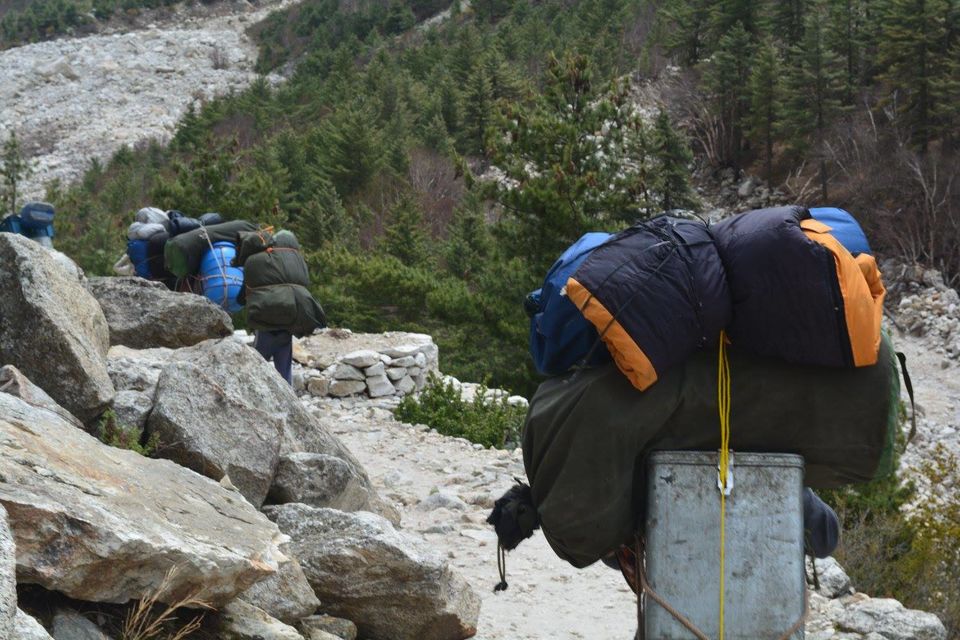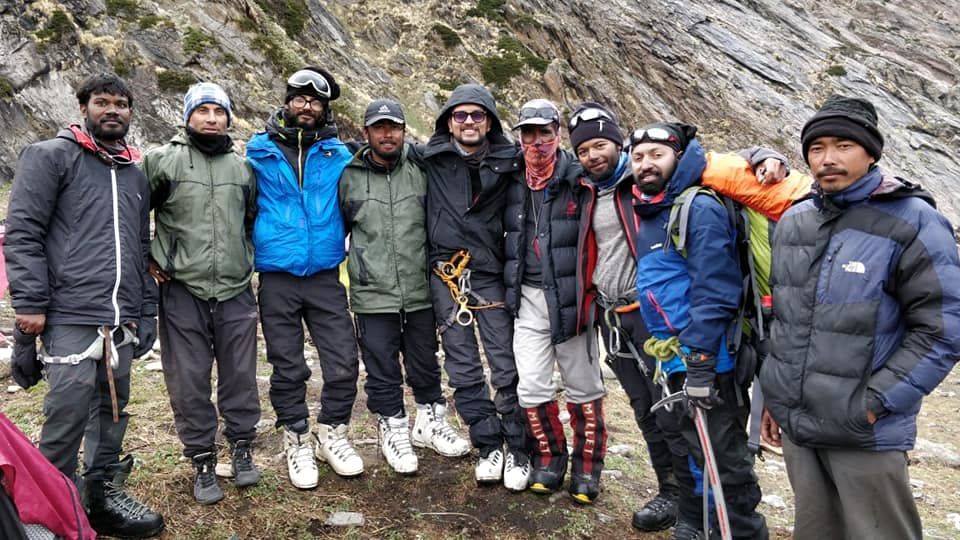 A new day has come! The second day welcomed everybody with warmth and the team had to reach the Base Camp. A temporary home was set up at the base camp for the coming few days. The final countdown for the Expedition began on 26th April onwards. The entire team started brushing up their skills on handling technical equipment's. They practiced self-arrest, jummaring, knots and hitches, belaying and many other important sessions. When everything goes right, expect the unexpected. All the exercise came to a standstill when it started snowing heavily at the base camp and the team had no clue about what is going to happen next. To everybody's fortune, night was welcomed by clear sky and star studded night and all the adjoining mountains were looking like a giant piece of diamond glittering under moon light.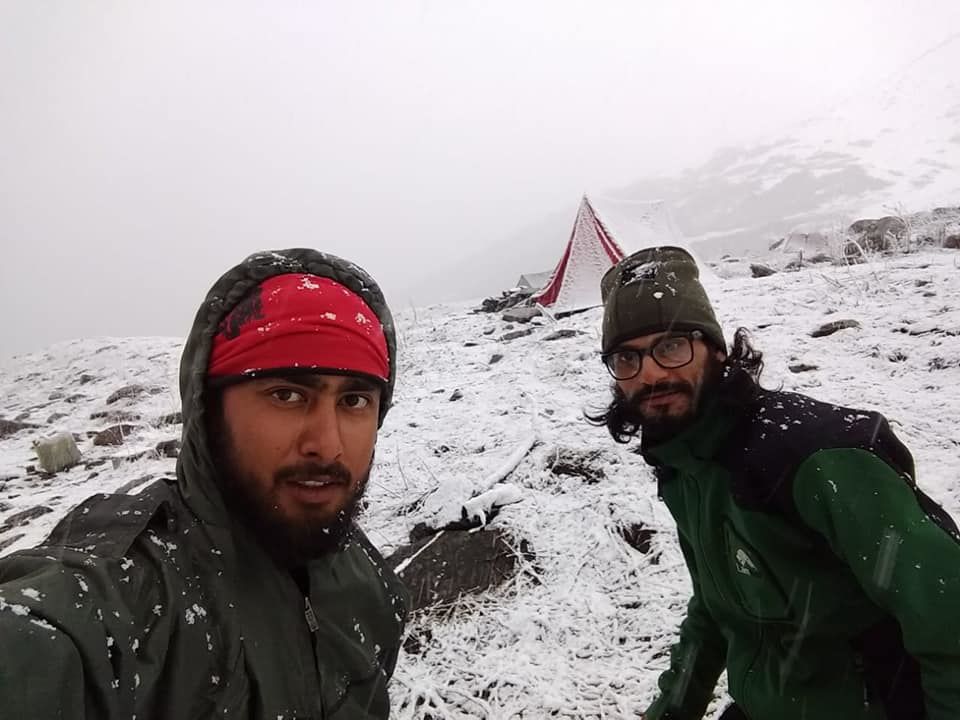 27th April was the day assigned for a very important task-the load ferry and rope fixing for further climbing to Advance Base Camp (ABC). To those who are not aware, in any Expedition, load ferry is one of the important exercises we follow, which helps in better acclimatization and helps tremendously during the Summit Push as it helps the climber to keep moving. The more load we carry, the more we will be relaxed during the summit push. On 28th, half of the team members shifted to ABC and did recce to open the route for the Summit Camp. The same exercise was continued for 29th and 30th April. Finally, the entire team moved to the Summit Camp on 1st May, 2018.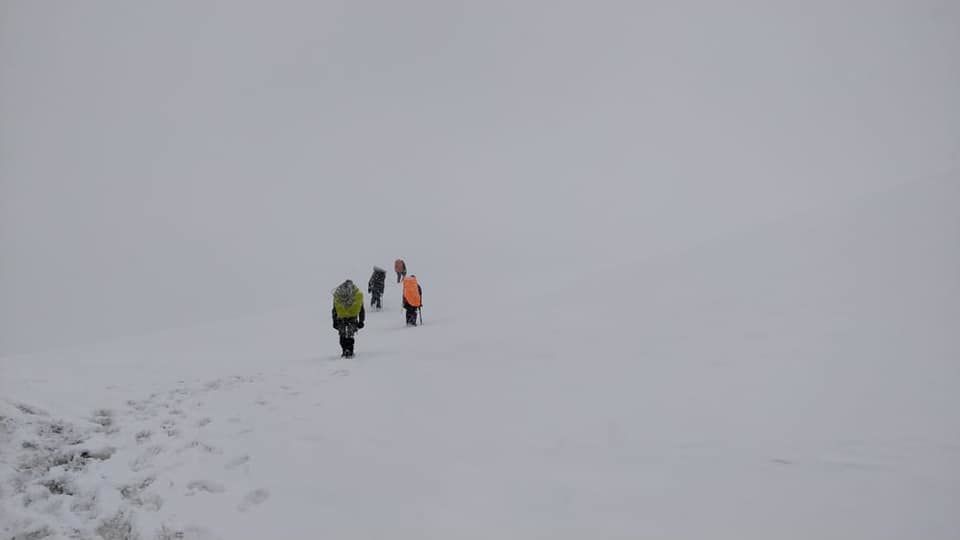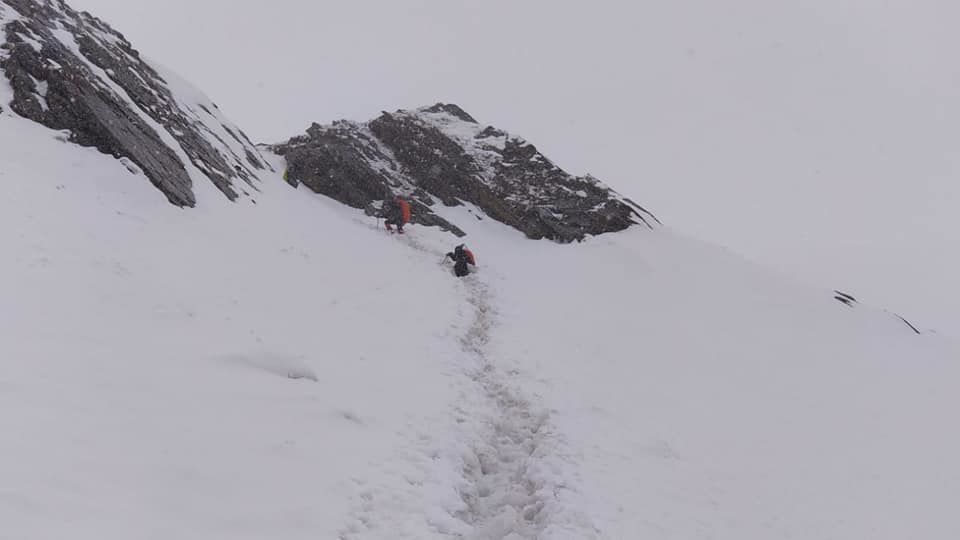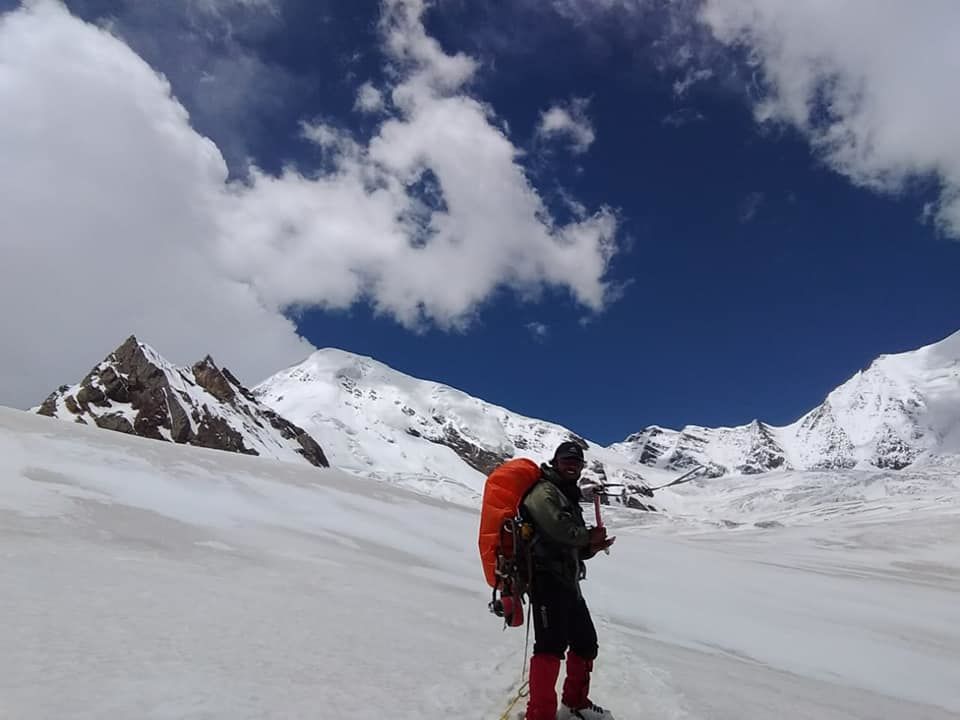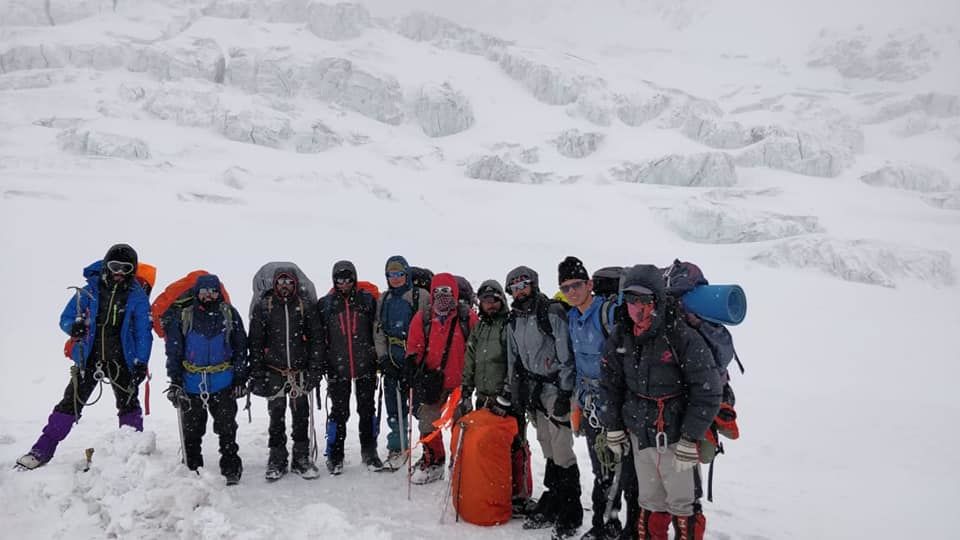 Cook in the higher camps did not accompany the team and they had to prepare their own food and survive through the entire Expedition. What made them going was delicious Ready to Eat MTR food packets which was heated with the help of Paramount Hans Butane gas as it works best for the higher altitudes and very much safe and cost efficient as well. They happily survived on the delicious MTR Ready to eat foods and Nestle Maggie Noodles even at an altitude of six thousand feet. It is a life savior for all our Expeditions that can be easily carried to all the higher camps ourselves.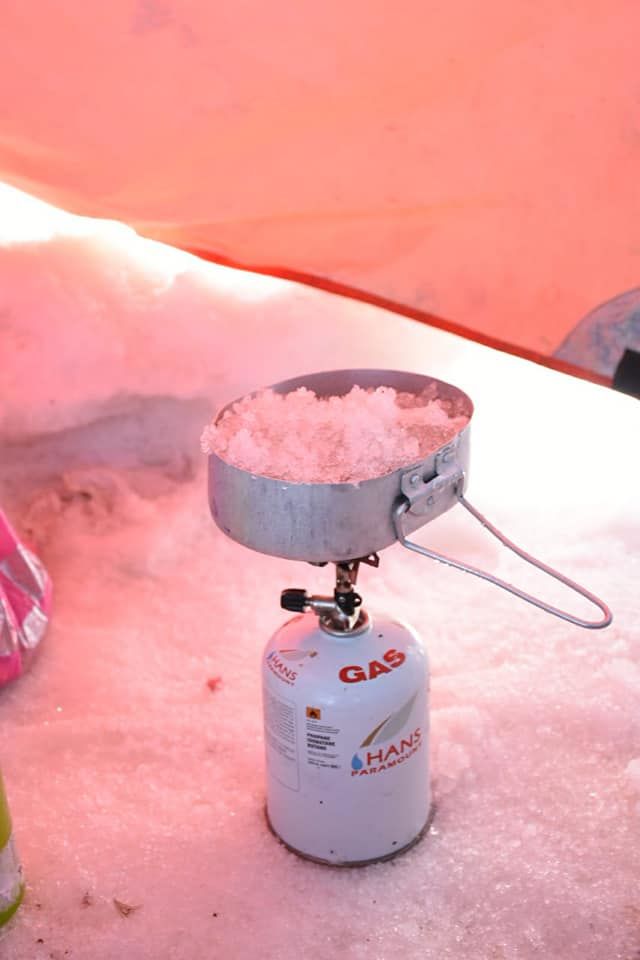 As the Summit day came closer, the weather god began to test everybody's patience. It became almost impossible for the team to proceed further anymore due to horrible weather. However, what kept the boys moving was their belief and faith in themselves and mountain god. Climbing is no less than a pilgrimage and the one who keeps faith intact, the entire universe fights for its success. To great fortune, the team got a perfect weather window and the day was here for which the entire team were earnestly working hard for-the Final Summit Push. On 2nd May, 2018, they started around 3am for their final destination and after a steady and continuous push of around 7-8 hours, they managed to reach the top of Mt. Bandarpunch. It was a historic day for the entire team members as it was their hard-earned victory. They offered prayers, hoisted Indian flag at the top, and sealed the proud moment deep down their memory lanes forever and of course in the camera to showcase to the world about their great achievement.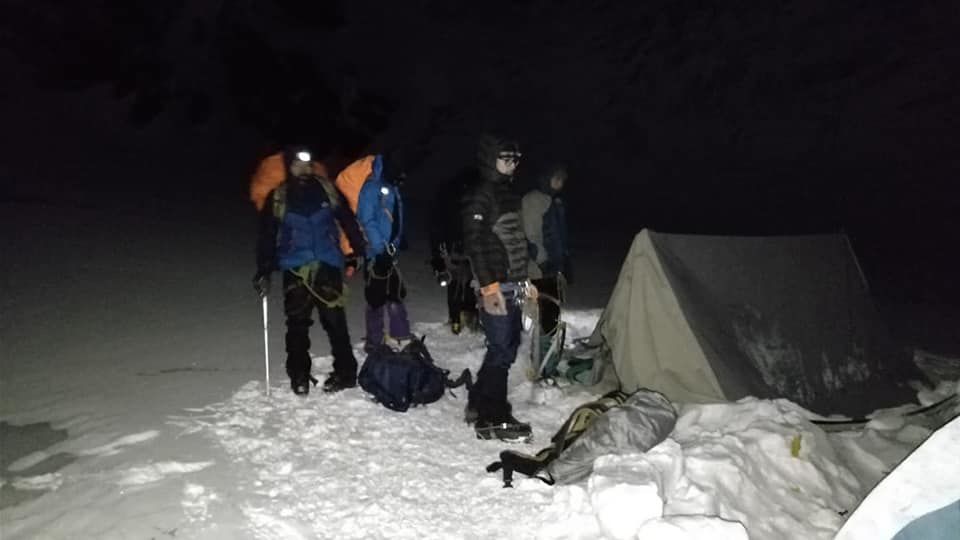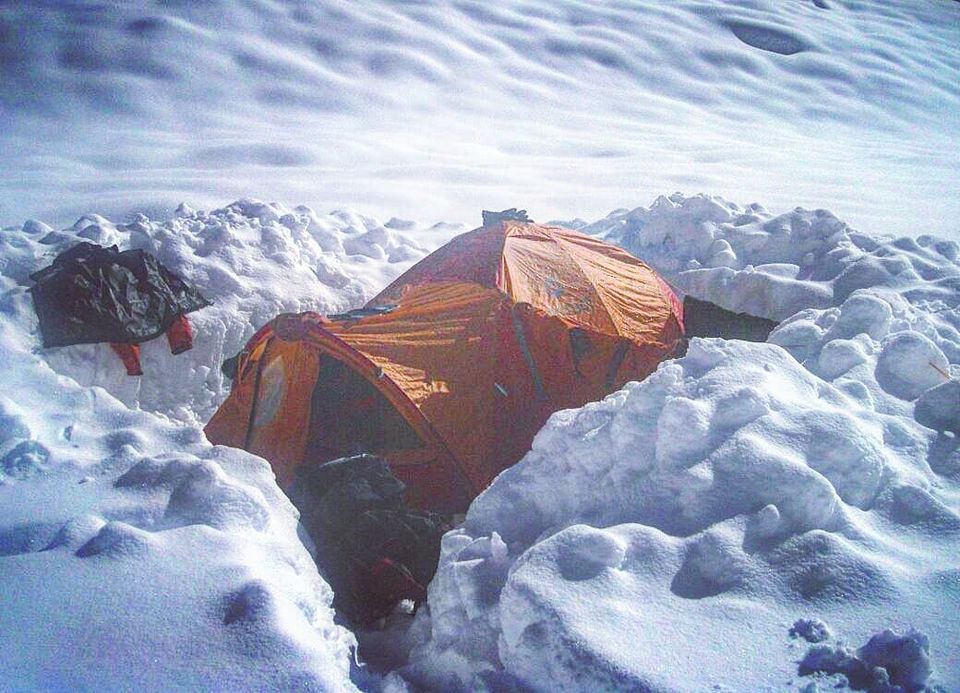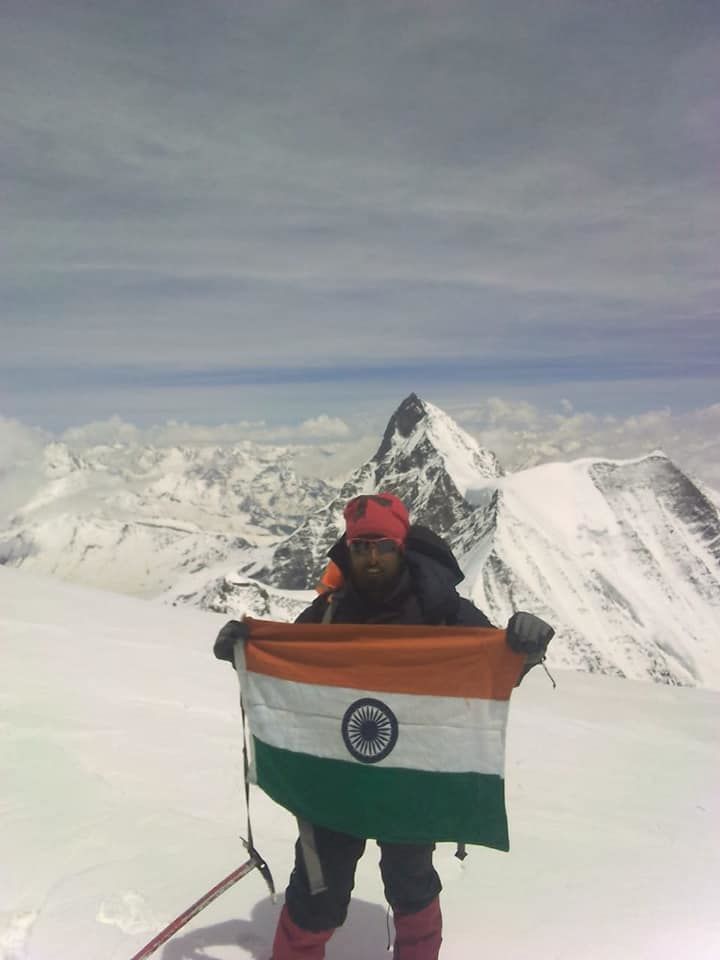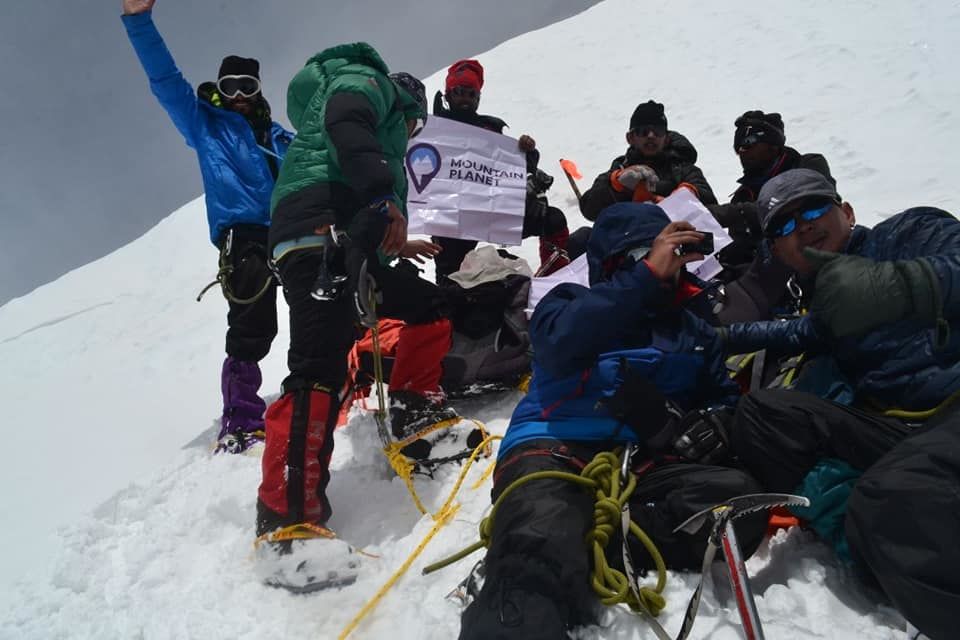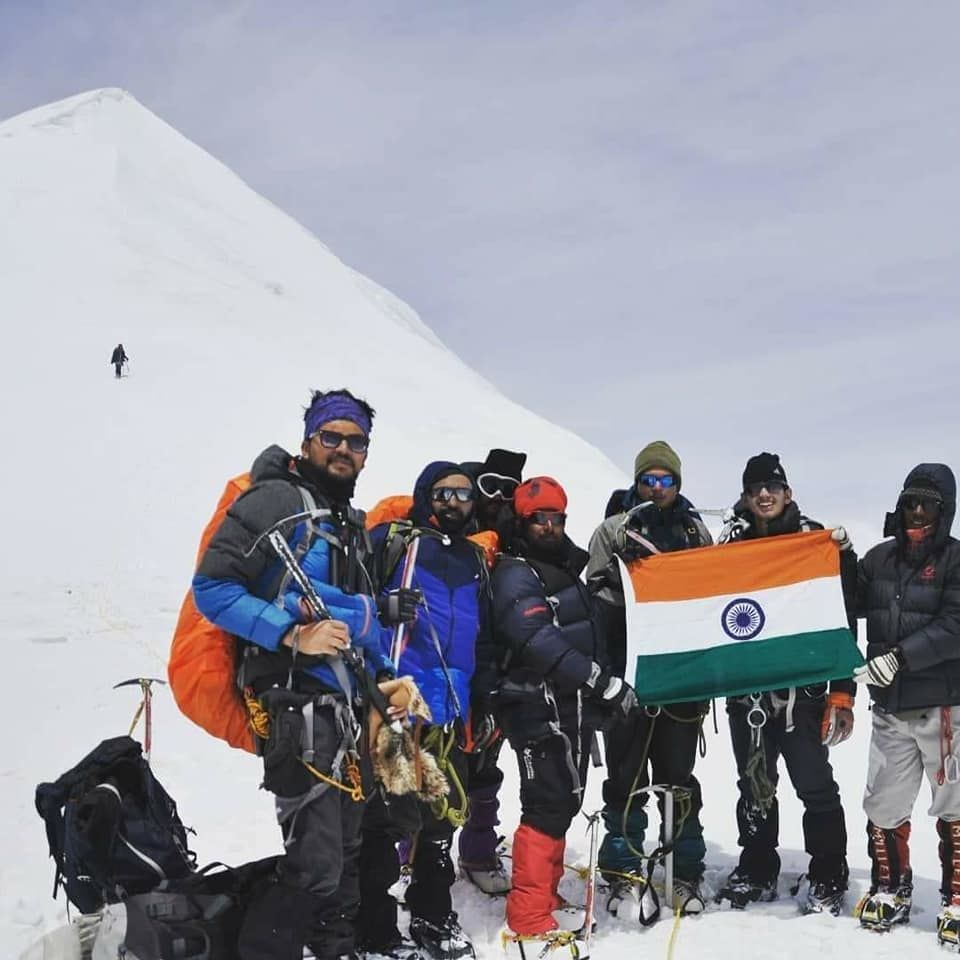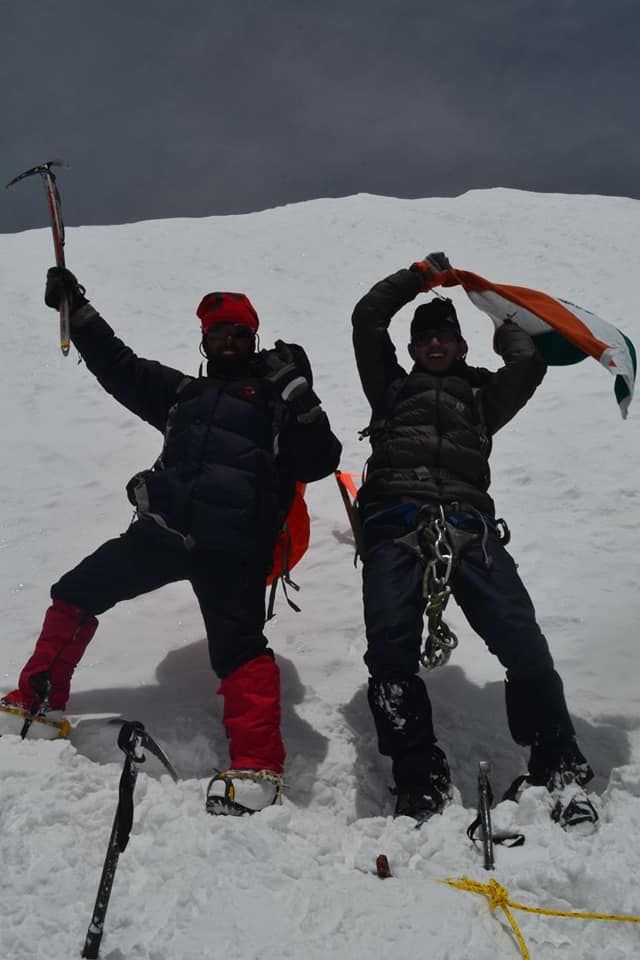 One of my Instructors always said, 'Success of an Expedition does not depend on how good you ascend to the Summit point, however, it depends on safe descend of the entire team back to the point where it all started". While descending, the team witnessed bad weather due to which they had to halt at Summit Camp itself. Had the weather been good, they would have successfully completed the Expedition in merely 7 days (as calculated from base camp to base camp). Nevertheless, at present, our team has set an all-new record on Mt. Bandarpunch (6316m) by completing the Expedition successfully in merely 8 days from Base camp to base camp. Yes, you read it right. These crazy bunches of climbers made their way to the top and were back in just 8 days.
To be honest, nobody intended to attain the record on Mt. Bandarpunch. It just happened and it happened due to the efforts and strength of all the climbers and of course, the Sherpa, Cook, Porters and other support staff members of the organizing team: International School of Adventure Sports without them the success would not have been possible.
The entire team did extraordinarily amazing while moving out of their comfort zone while learning and unlearning themselves reaching on top of the mountain peak seeking the blessings of Lord Hanuman. In spite of horrendous weather conditions, continuous snowfall, what kept them moving inch by inch is their sole grit and determination apart from passion and the zeal to seal the task. In this journey, what the climbers achieved is indescribable in few words. However, with this, they all could unleash their potential to the next level with immense motivation and positivism. I could say that I was only aware of one insane person who never cares about his life while accomplishing his dreams. However, after this expedition, I would like to salute each climber who portrayed commendable attitude and created a history in the world of climbing community that nothing is impossible. It is all up right there in the head. We become what we believe.
The Mt. Bandarpunch (6316m) Alpine Climbing Expedition was organized by International School of Adventure Sports and was supported by Traventure Club, an adventure start-up based in Delhi and Mountain Planet, a renowned online global climber's community. It would be unfair not to mention the significant contribution of the Nehru Institute of Mountaineering, Uttarkashi and Indian Mountaineering Foundation in New Delhi. Their constant support and faith in this endeavor is highly commendable.
This non-commercial Expedition aimed to bring climbers dream into a reality. The sole aim of the Expedition was to bring reform in commercial world of adventure sports and tourism by making it "Cost Efficient", "Affordable", "Economical" and most importantly "Doable". This is one of the objectives of the International School of Adventure Sports and Traventure Club. Unfortunately, we humans have also made nature as "money minting machine". We climb, because it is there!
Adventure teaches what the classroom or book fails to. It teaches some basic essential qualities like team working, coordination, mutual respect and understanding, will power, strong mindedness and many more qualities that are positive. Only the climbers or the adventure enthusiasts can understand why we hike or climb. We lose everything to find the most important person of our lives, 'OURSELF'. To all who have doubts in their head, I would like to advise you to kindly once step out of your comfort zone and see miracles happening. I can assure you that you would never want to go back to the sedentary lifestyle. The answer lies in the top!
For further detail, kindly contact:
seetanshukukreti@gmail.com and nityaiyer22@yahoo.com