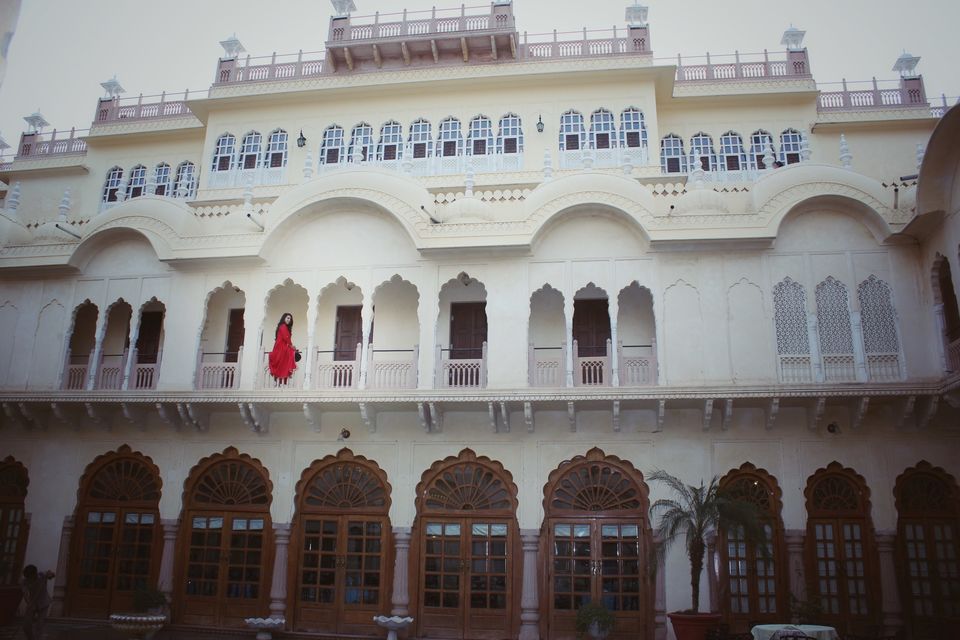 Alsisar Mahal, the luxurious heritage hotel is situated in centre of village Alsisar. Famous for its castle, havelis and cenotaphs, Alsisar village is about 23 Kilometres from Jhunjhunu. Alsisar Mahal was the ancestral property and residence of the Thakurs of Alsisar. This glorious Mahal is converted into a luxurious heritage hotel.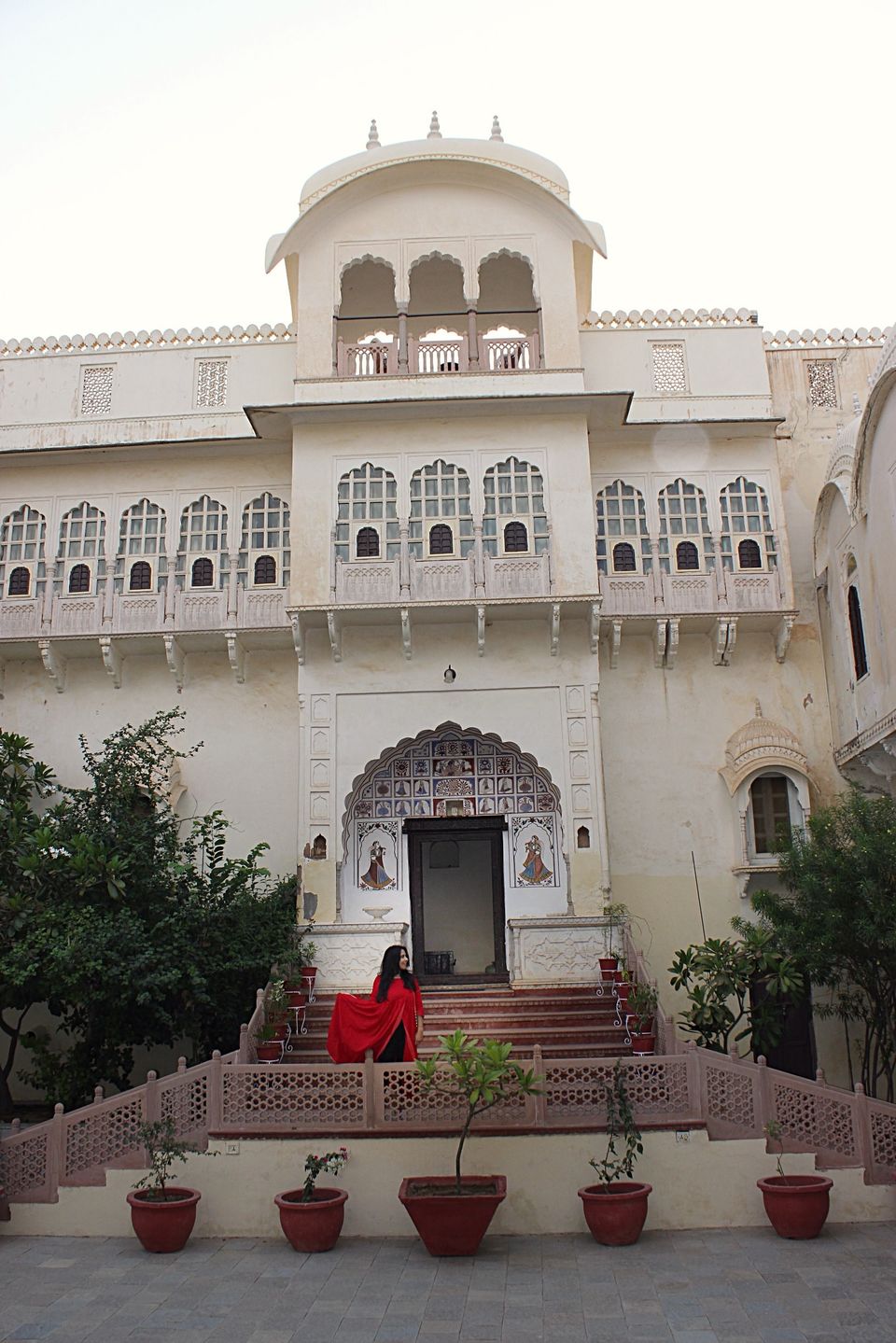 With stunning architecture and eye-catching traditional Rajasthani interiors this hotel takes you back to the era of royal Rajasthan. From the prodigious paintings to the antique furniture, the hotel provides guests with a truly authentic experience.
There are also few art installations around to add character to this place. In other words, everything about this hotel shouts of heritage and grandeur. The Staff is extremely polite and friendly and welcomes guests in the traditional Rajasthani style.
The Room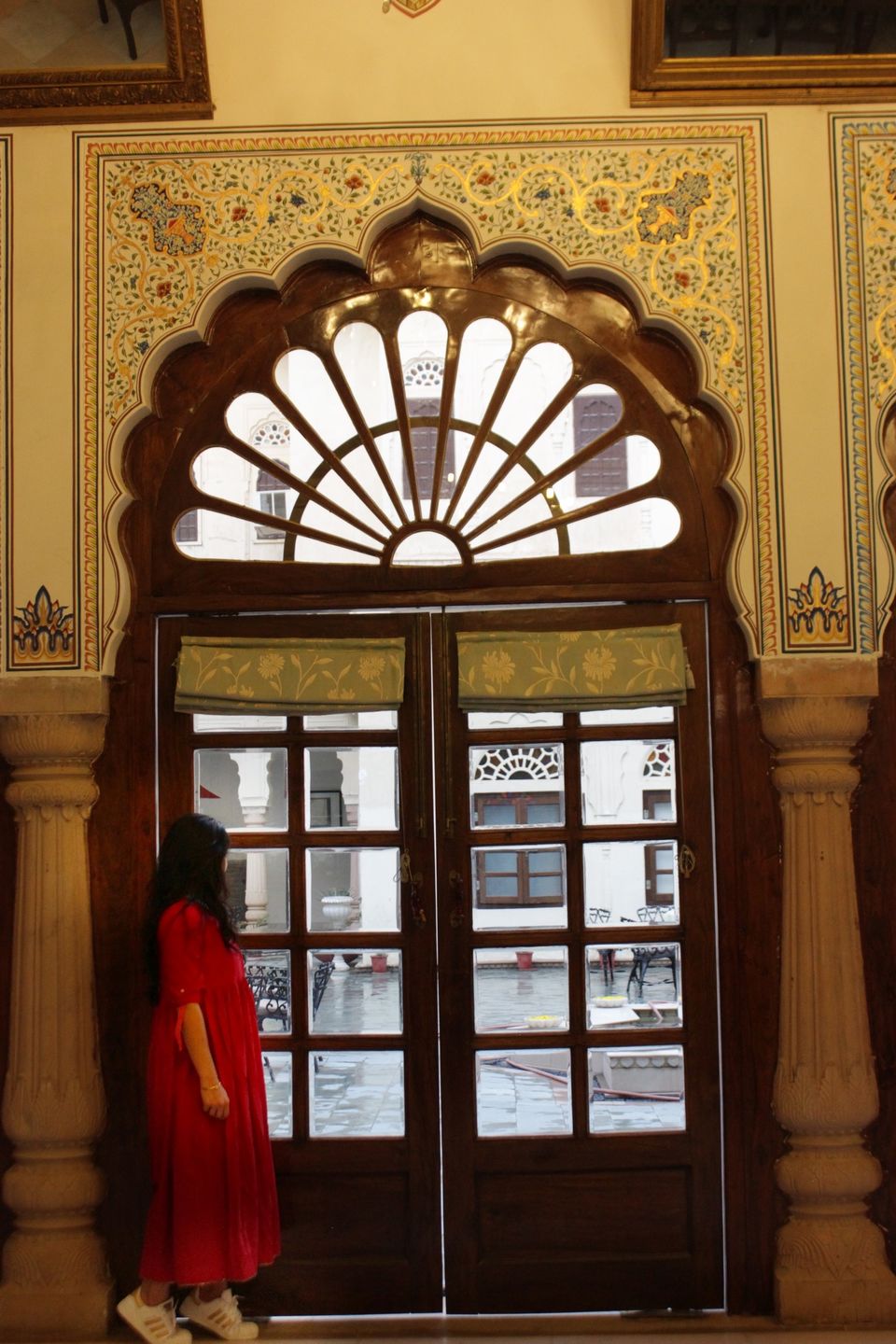 Accommodation choices available at Alsisar Mahal are :
Standard Single Room
Standard Double Room
Deluxe Single Room
Deluxe Double Room
Super Deluxe Room
Fitted with hand-carved wooden furnishings, the huge air-conditioned rooms have a seating area, cable TV, and tea/coffee making facilities. Each room comprises of private bathroom with a bathtub and hot shower. Laundry services are available. Guests can also relax in the reading hall.
The Food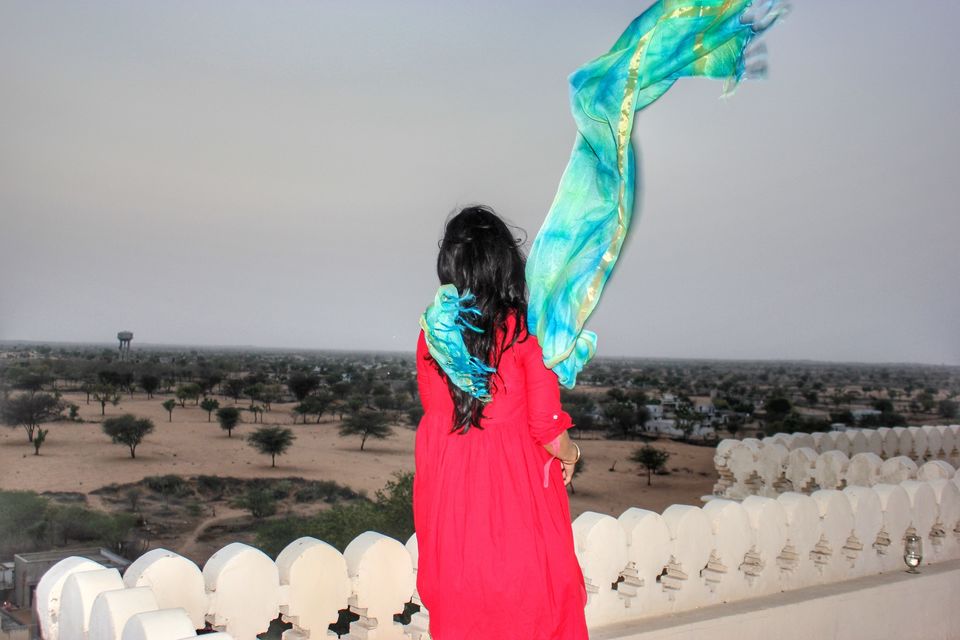 They have multiple restaurants, each with its own lip-smacking food.
Rajasthani, Chinese and international dishes are served with Pre and Post dinner entertainment.
Activities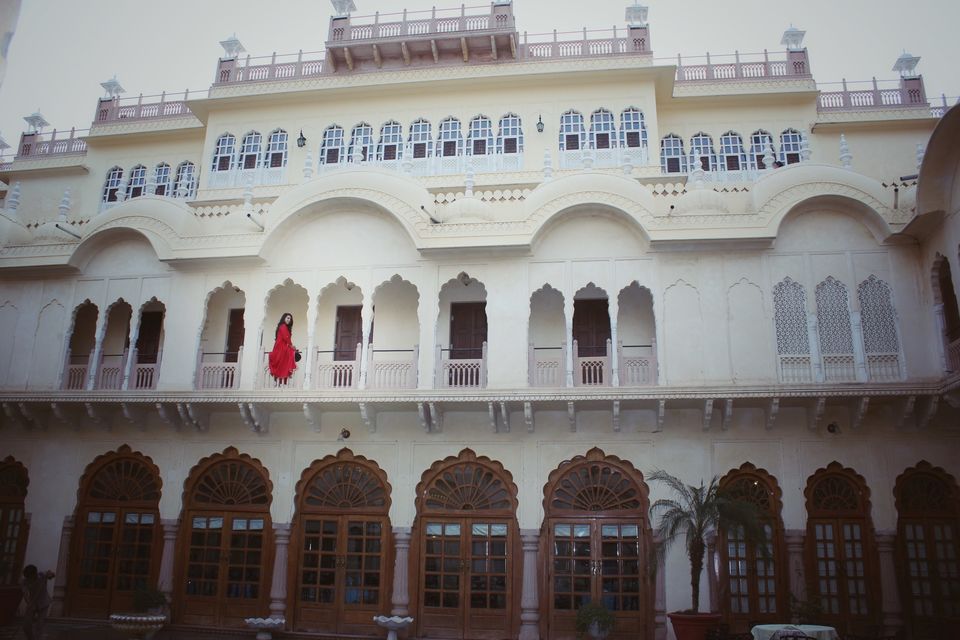 With an outdoor pool and magnificent courtyards and walking paths throughout the property provides cultural activities and sightseeing tours. Private haveli tours and jeep sun-downers can be organised on request.
Interesting Fact: Alsisar Mahal hosts the Magnetic Field Festival every year in winter. This 3 days music festival attracts over 3000 musicians and artistes from all over the world.
A beautiful, serene hotel in the middle of a small village. The sheer beauty of this hotel is spell-binding. The peace is amazing. It's a great spot for sunsets.
Alsisar Mahal is a lovely property to spend a weekend.
More Information:
Hotel: Alsisar Mahal
Location: Alsisar, Jhunjhunu, Rajasthan
Phone: 01595-245 271, 01595-245 272
Accommodation: 5 Stars
Read more on Travel, Fashion and Lifestyle at my blog - The Indian Salad. I also share pictures and other interesting stuffs on Instagram, Twitter, Pinterest, Google+ and Tumblr.