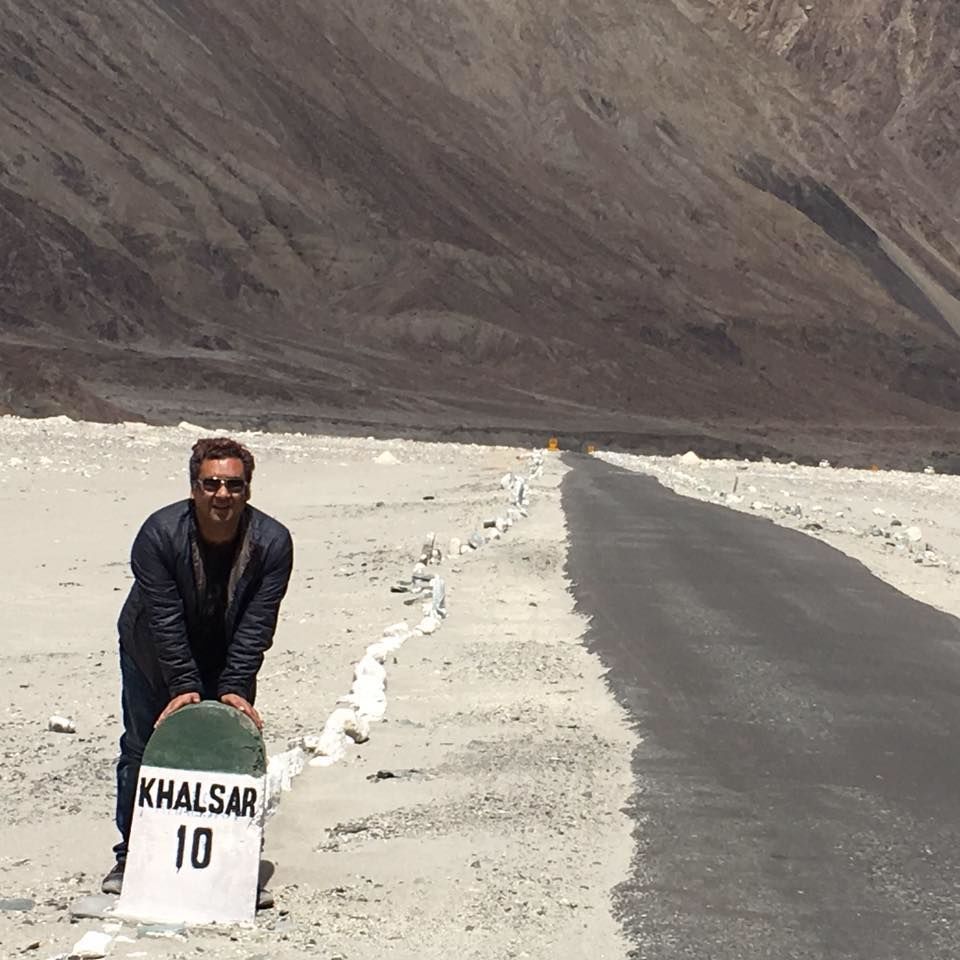 It's been two weeks of solo fun and frolic coupled with an exploration of an ancient culture of nomadic tribes. The dusty mountains, wild terrain, mystical monasteries, a mesmerising lake, villages, ancient places and wild beasts - they have all been part of my Leh Ladakh adventure. I came here to escape the heat of Delhi and found paradise here.
I stayed in tents, woke up at 4:00 am in the morning to capture the sunrise through my lens at the Pangong Lake. Made friends with the Indian army personnel posted in the region. Enjoyed the traditional dances from the Chang region and savoured the local cuisine at the Tibetan Kitchen. All in all, a thoroughly wholesome experience.
Whether it was sitting silently at the tombs of old kings at the Leh Palace or meditating in the Dikshit Monastery as I captured the towering Image of the Buddha through my lens, I saw how intertwined Buddhism and Hinduism is. In one of the monasteries, I saw what looked like images of a rampaging goddess Kali on the wall and also images of what reminded me of Vishnu, one of the Hindu Gods. Once again reminded how similar we are even though we strive hard to keep our distinct identities intact.
This region is still untouched by tourists and there are places which are calm and serene. Staying in tents was a very different experience, I was fortunate to get hot water every morning for my bath, even though at times, I had to bribe the cook to keep hot water for me. I clicked away and captured the gulls flying majestically over the lake.
My tour guide Mr. Ganju was also very helpful and his arrangements were perfect down to the tee. Whether passing through the Khardongla Pass, the Changla pass or meandering through the Turtuk village, we always had all the time in the world and the journey went on smoothly. The food could have been a bit better, but the Chinese soups and vegetable momos made up for it. The medicinal bath at the Panamik hot spring did do wonders for my aching bones and I was able to trek further as we moved along our journey. My driver, to whom I tipped Rs. 500, must get a special mention as he navigated the rough mountain terrain with ease and allowed me to stop over from time to time to catch a glimpse of a mountain goat or camel or just to let me play in the snow that fell by the wayside.
I did make a good friend in Captain Suraj Rathod of the Indian army and promised to send him links to my blog along with photos of the Pangong Lake! Now with all these beautiful memories etched in my mind, I say alvida to Ladakh as I get ready to board my Jet Airways Flight back to Delhi. Hope I wake up on time and above all, hope to get hot water for my bath in the morning. So long folks…