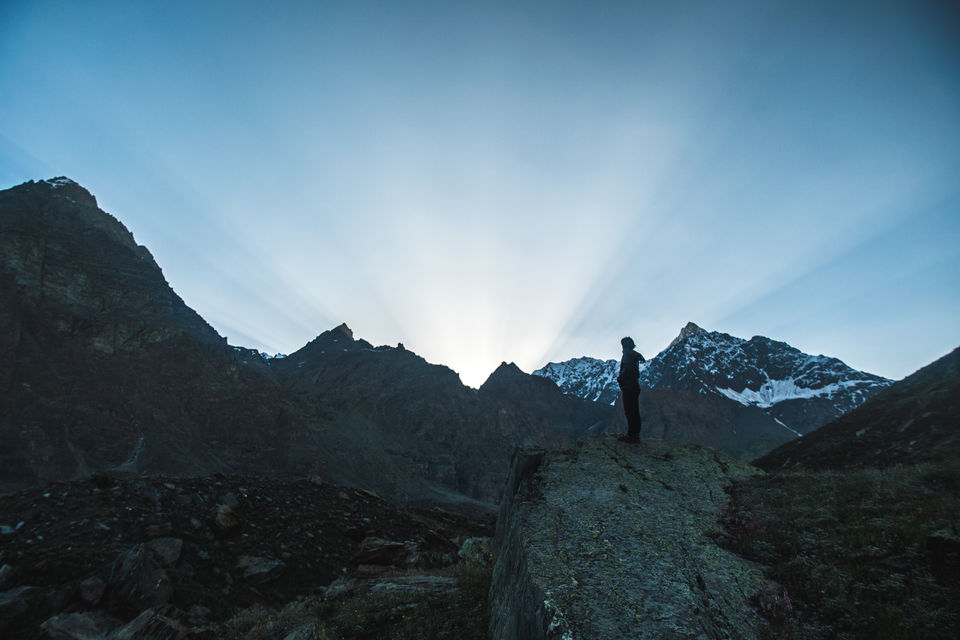 Carpet full of wildflowers, unnerving valleys, and unlimited adventure, I present you the Alyas Lake: Ghepan Lake in Lahaul Valley. The lake is located in the remotest place of Himachal where you will get to watch the beautiful neon Glacial Lake. Walk amidst the valley furnished with Himalayan plants ad vast grasslands, unmapped routes, small glacial streams, and nalas. The trail will make everyone timourous because of boulders on the way, river crossings, moraine, mountain streams. It is a 4-day trek which begins from the village Sissu. One has to drive from the Sissu village to the trailhead(Not Named)
How to reach Sissu?
Take an HRTC bus from Delhi to Manali. Once you reach Manali take another bus Manali- Leh which operates from Manali Bus Stand. It will pass through Lahaul Valley and various villages. One of them is Sissu Village. You must stay at Sissu village and there are plenty of homestays available starting from 400- 500 per Room.
Difficulty Level-
The trail is falls under above moderate and challenging category. There are no definite routes which you can find easily. One has to cross boulders and small river crossings. There are grasslands and steep slopes and one will have to walk on moraines
Cost- This can be solo if you have done harder treks before. There are a lot of trails passing through the meadows. It would be better if you hire a guide that would be helpful for your trek. Hiring a guide and going in a group is highly recommended. Guides charges are usually between 800-1000. This trek is lesser-known and not many trekking companies organize this trek. The trekking equipment can be brought from Manali on rent.
Trek Route
There is no definite trek route. One may get lost and can't reach the lake. Sometimes you have to guess the route. Lot of people reach the lake in one a half-day and camp there itself. The main idea is to get closer to the base camp of the lake.
Manali- Sissu- Trailhead- Camp 1- Camp 2- Alyas Lake(Ghepanghat)-Camp2- Sissu
When to do it
The best time to do this trek is between Mid-July - Mid September. The trail remains under a thick blanket of snow for the rest of the months.
Brief Itinerary
Day 1
Manali to Sissu
Take an HRTC Bus from Delhi going to Manali. After reaching Manali, take a bus from the Manali bus stand going to Leh Highway passing Lahaul Valley and the village Sissu. Get down and stay there. There are lot of homestays. Admire the beauty of the mountains in Lahaul and Lahauli Culture. You can also trek up to Sissu waterfall and experience some thrill before heading for the trek
Cost: Bus fare from Delhi- Manali will be Rs600-700
Bus fare from Manali- Leh. Stop at Sissu(Rs75-90)
Homestays starts from Rs500. If you bargain you can get it in Rs400. Base Price- 400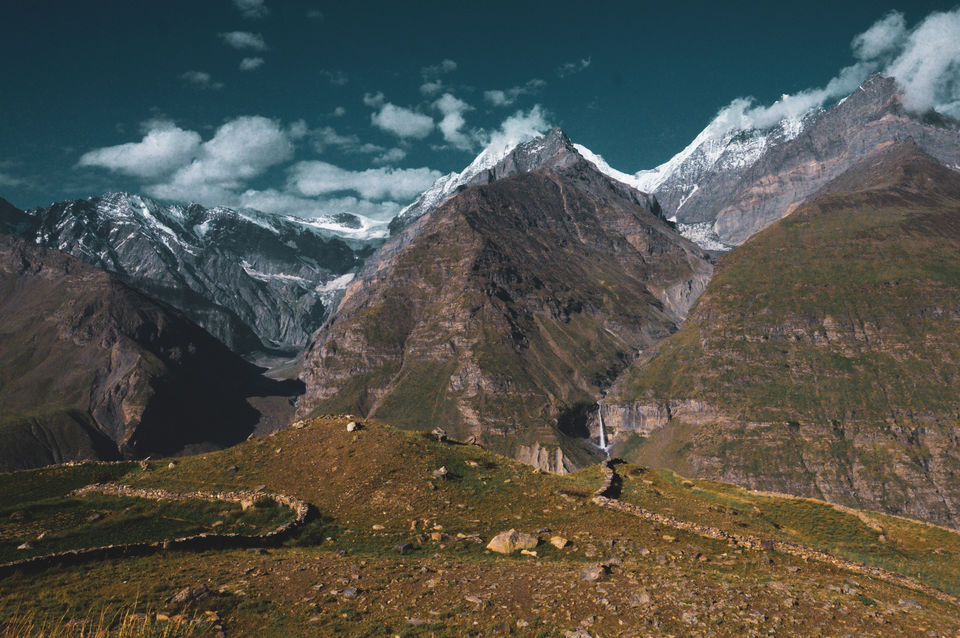 Day 2
Sissu- Trailhead- Camp 1
Pack your food and carry all your essential camping equipment and essentials. Sissu village is the last village you can get a network. Drive to the trailhead by taxi. Taxis are easily available. It is the last motorable road. The trail is rough uneven and steep. You will pass through the beautiful landscapes of Sissu village, several homes. It's a 15 mins drive and the driver will drop you the trailhead. The trek starts from here. It will be a roller coaster ride because of frequent ascent and descends. The first few hours are comparatively easy. In between the trail will have and narrow pathways and Nala crossings and a river to be crossed. Be mentally prepared as it's an exciting moment. The trail gets challenging when you move ahead. There are no straight routes and three 3 big nalas have to be crossed. Boulders, Moraine, and scree are the main attraction of this trek. After crossing the Nalas and steep trails one will find a flat vast meadow. You can pitch your tent there. The trek can be completed in 6-7 hours. One will get spectacular views of the Pir Panjal range and snow-clad mountains.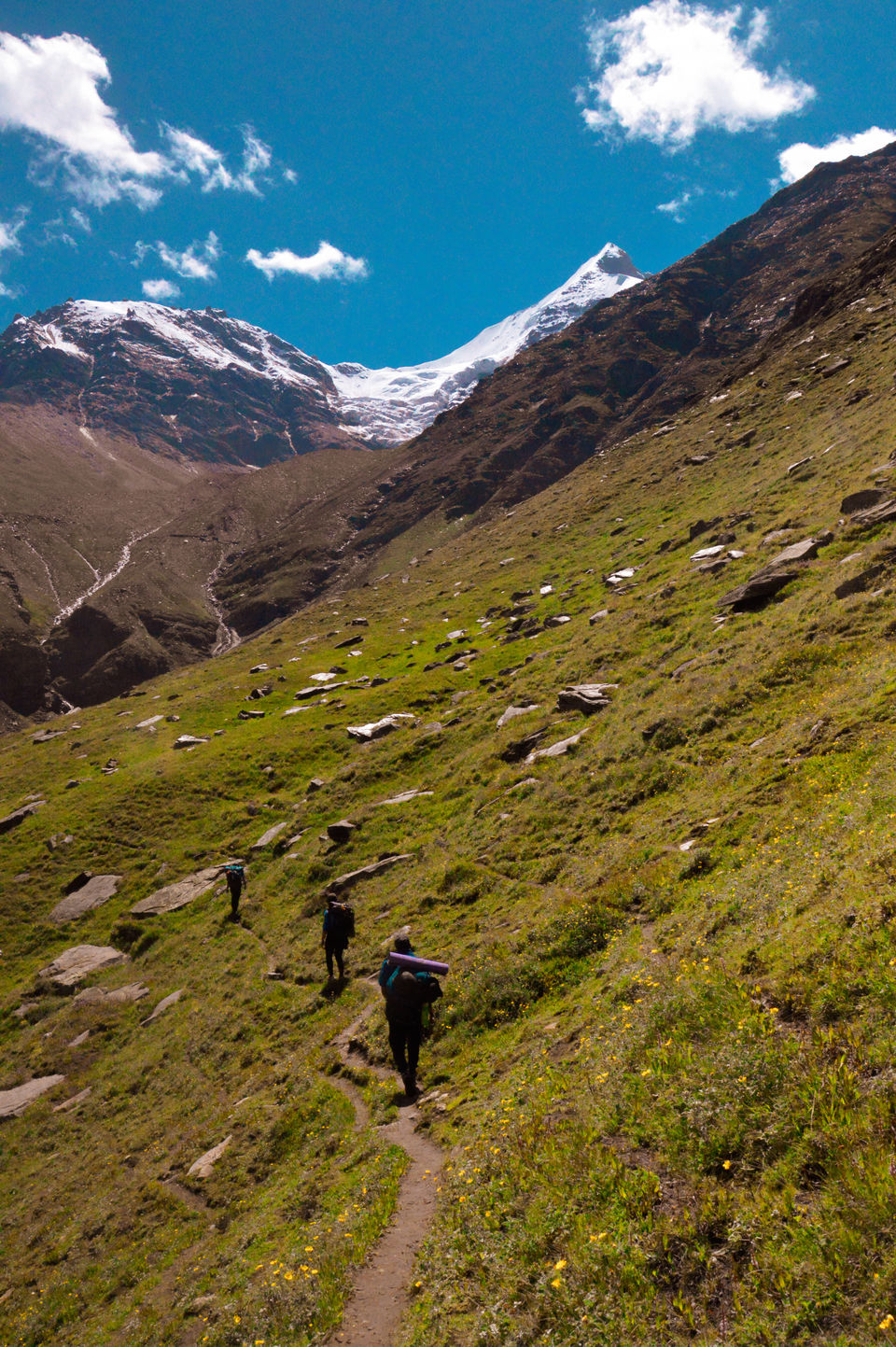 Day 3
Camp 2- Ghepanghat Lake
Start your day early to reach the lake. The distance from Camp 2 to the lake is 3km. It depends where you are camping, hence camping approx. 2-3km away from the lake is good. You will a lot of rock ridges and small streams passing by. There will be a shepherd built a stone hut and once you cross the hut, you will find the mesmerizing Ghepanghat Lake (Alyas Lake), a neon blue lake. The lake is formed due to fast retreating glaciers. The overall view is exceptional as you will also witness large chunks of ice floating there.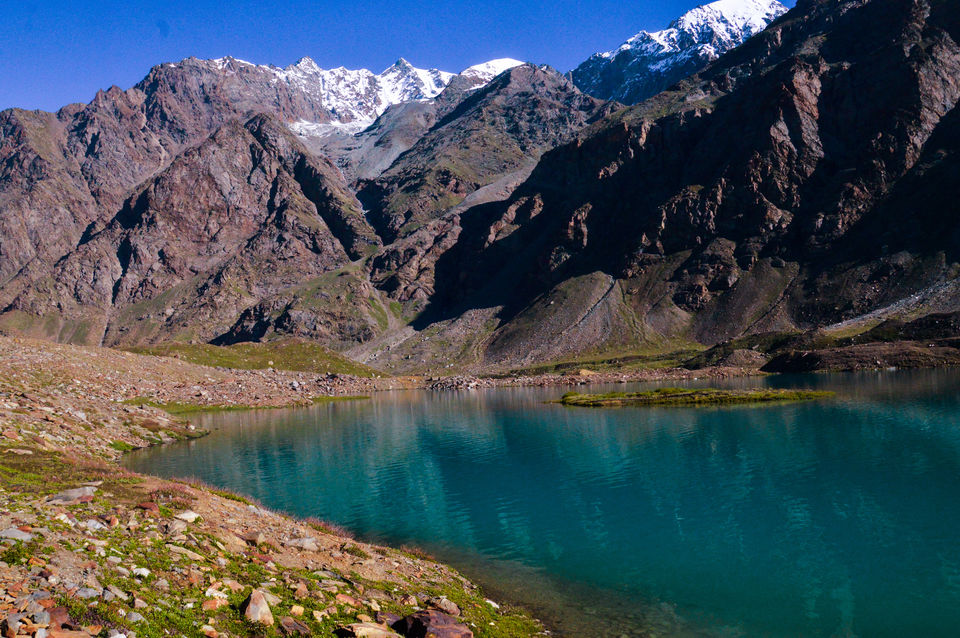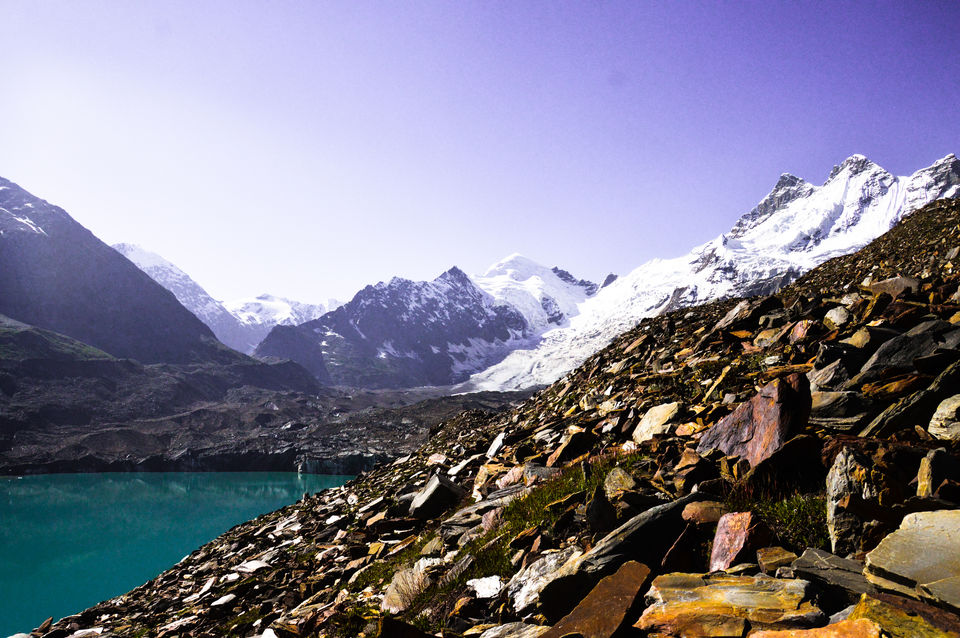 Day 4
Camp 2- Ghepanghat
Trek back to the same trail as you will reach in few hours. Start early morning.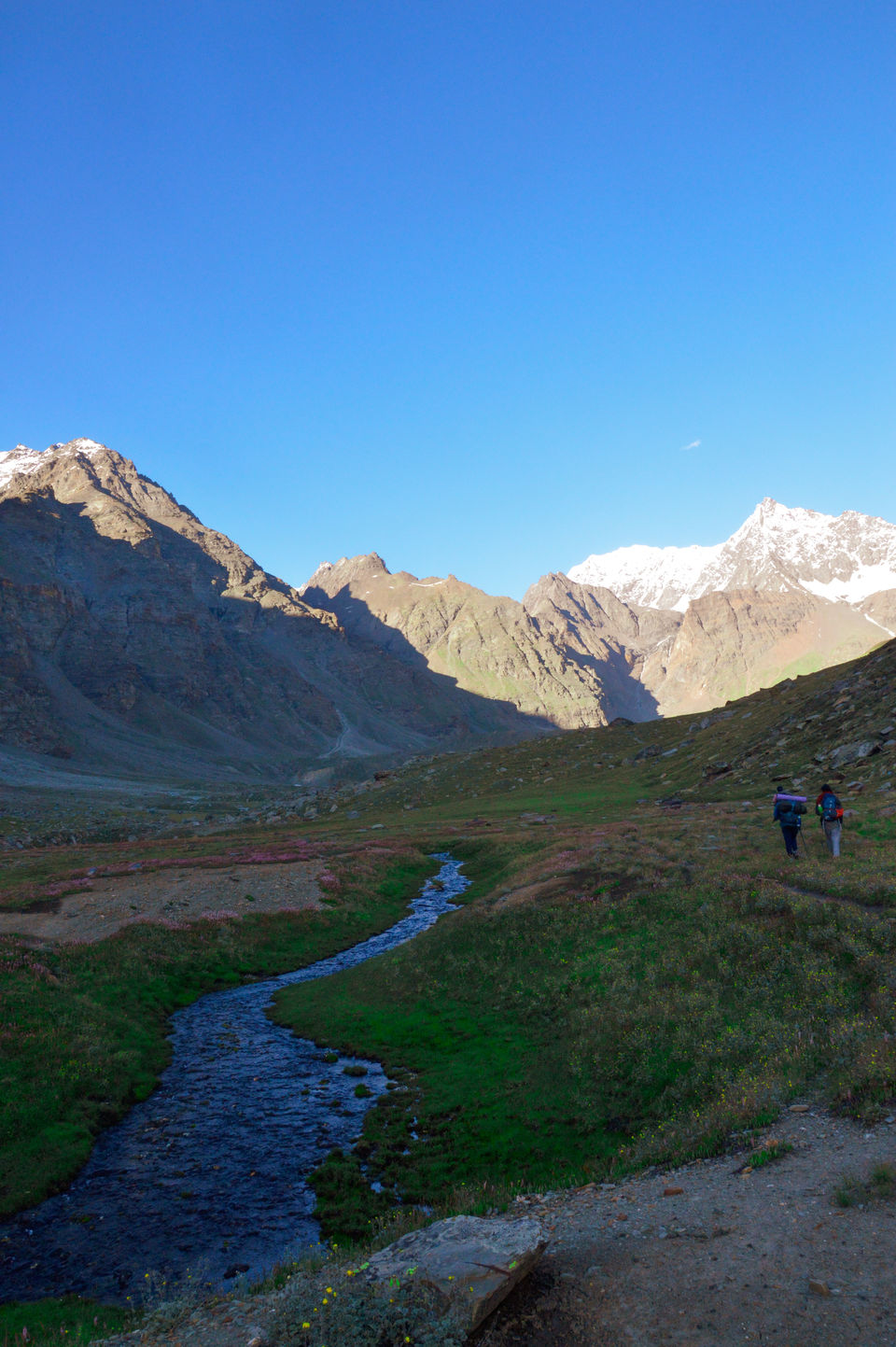 Camp 1- Trailhead
You will be back to civilization. The final stretch will take 5-6 hours.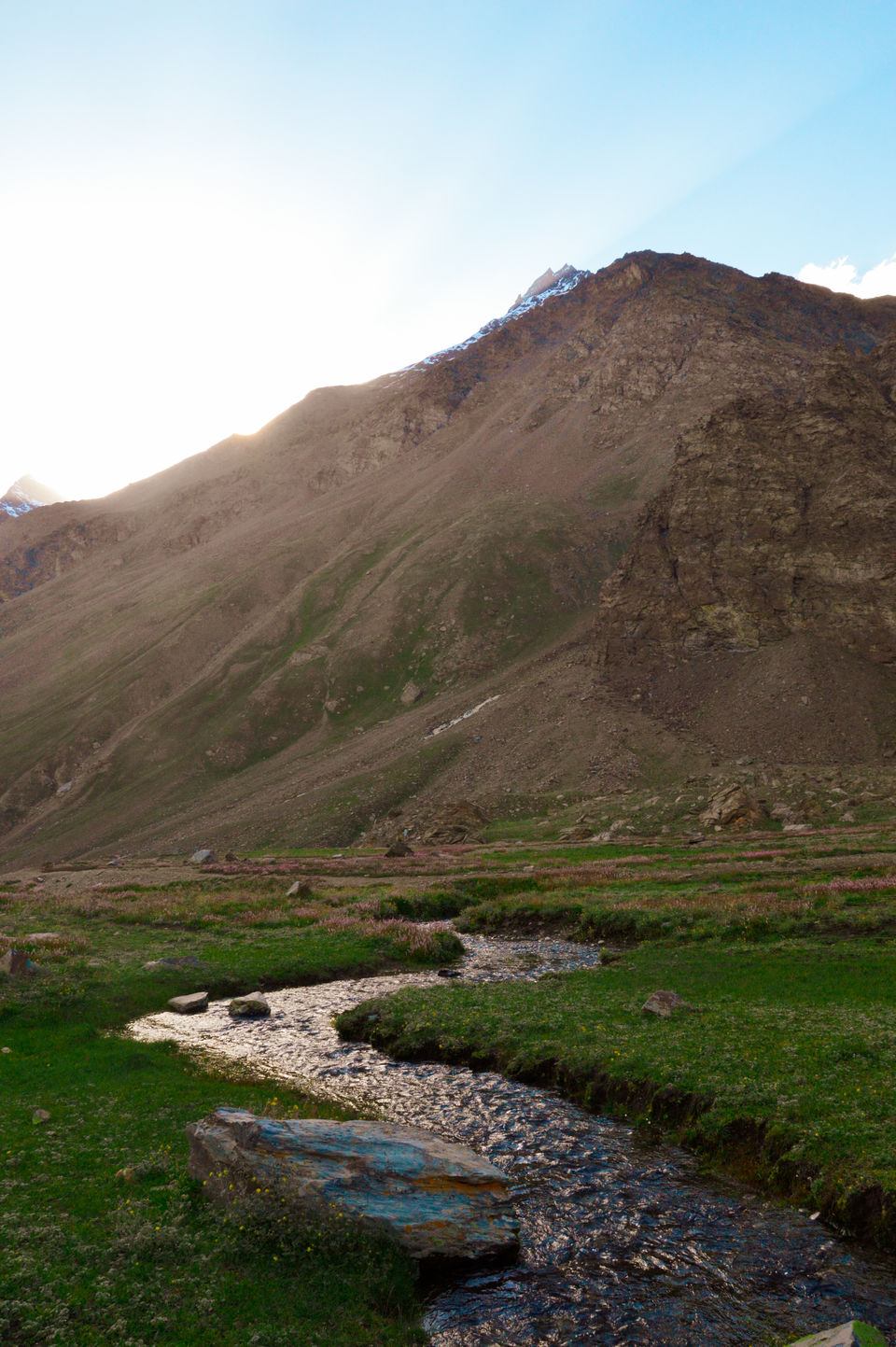 The total duration of the trek depends on you how further you want to stretch. It can be completed in 3 days, but if you want you can do it in 4-5 days.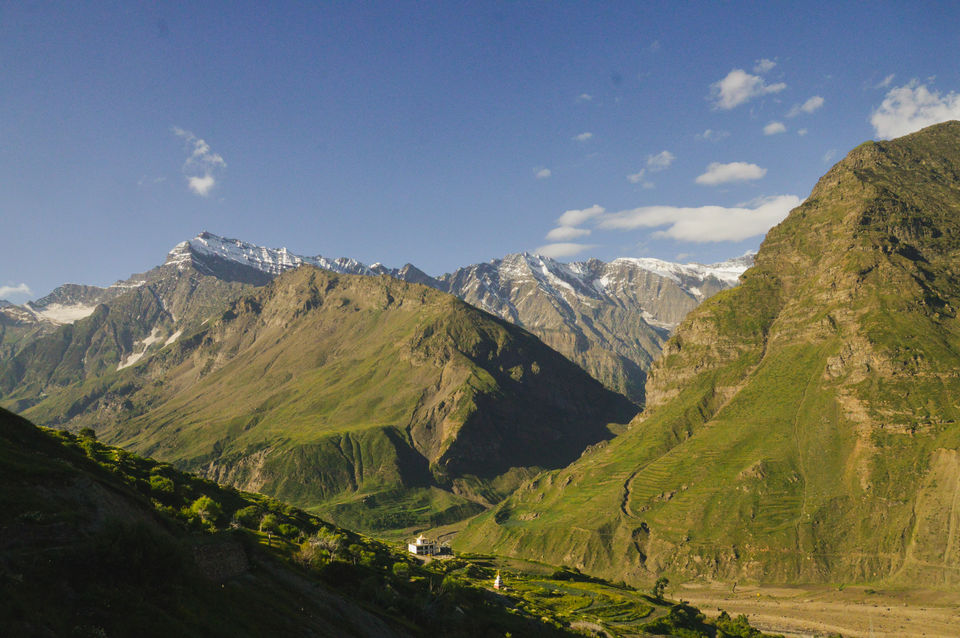 Keep trekking and Hustling

Yours truly
thebrooklynomad