The picture perfect and most relaxing place ever to be near Mumbai and Pune.
Looking for a place to unwind, relax or celebrate birthdays, anniversary and special occasions? How about a room with unlimited views of lake and hills, resort with a unique infinity pool, glass wall in front of your bed to enjoy nature instead of TV? This all in one place is a must visit after week full of 9 to 6 work.
Amanzi is a Luxury Boutique Resort is situated near lonavala which is between Mumbai and Pune. Its located in the most picturesque place over looking Pawna lake. This is just a less explored beauty in Lonavala.
What made us go here?
The exotic feeling you get as soon as you look at this place. In addition, they have a earthy yet luxurious feeling in all the things they built, be it the rooms or restaurants. Breathtaking views, unique infinity pool, landscapes and most of all the peace of being close to nature. Its just all about "We" time.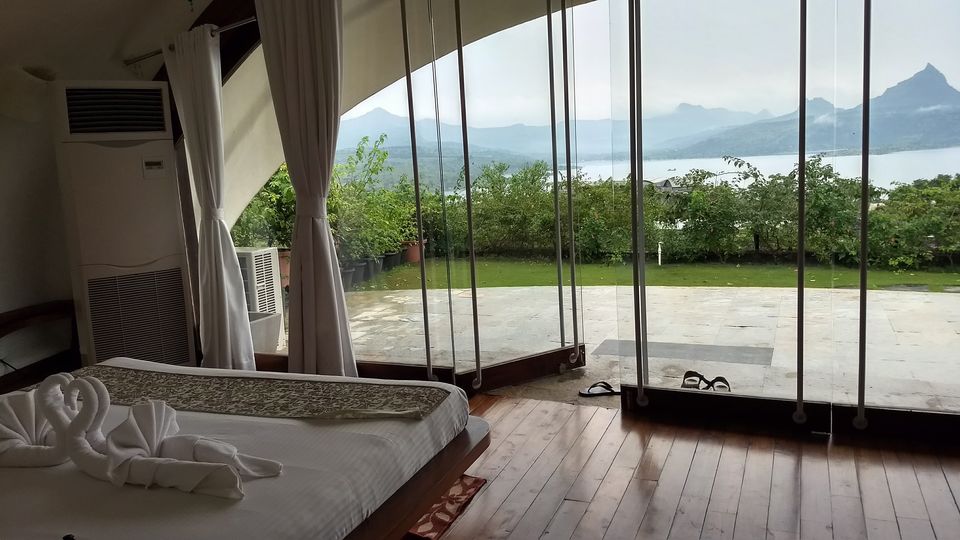 What to do here?
Just relax and enjoy the views. Have a great time with your loved ones far from all the busy schedules. Indulge in Spa services to unwind. Swim in one of its kind Infinity pools and enjoy views from pool as well.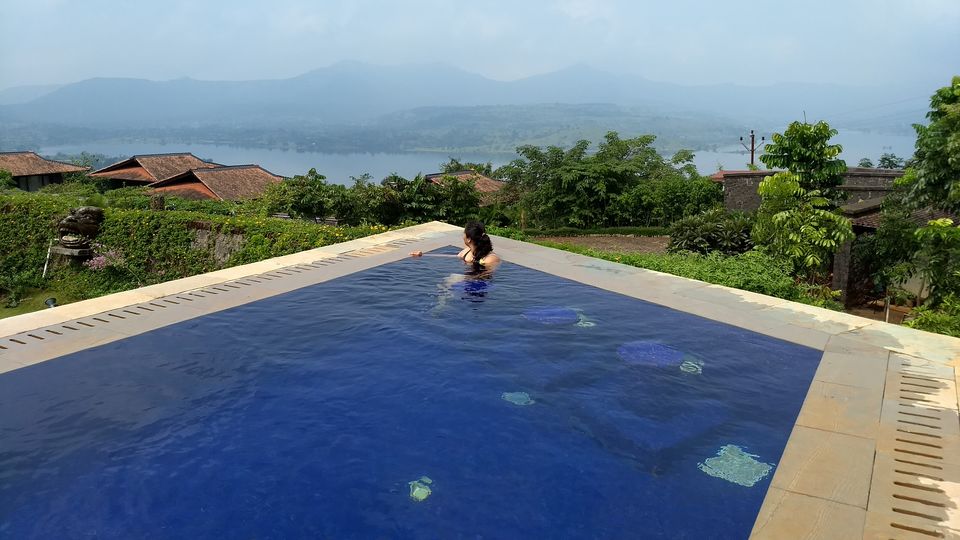 Following are few places which can be visited around:
Visit Tikona fort, which is just 3.5 km drive from Amanzi. Climb up the fort and enjoy the stunning panoramic views.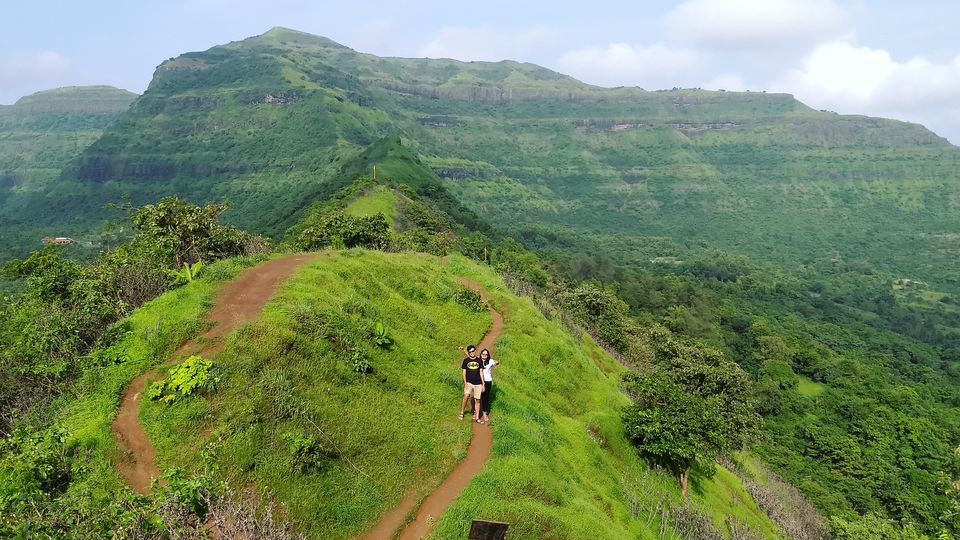 Pawna lake is another great place to go which is just 4.5 km drive. There are many boating clubs which offer you great services.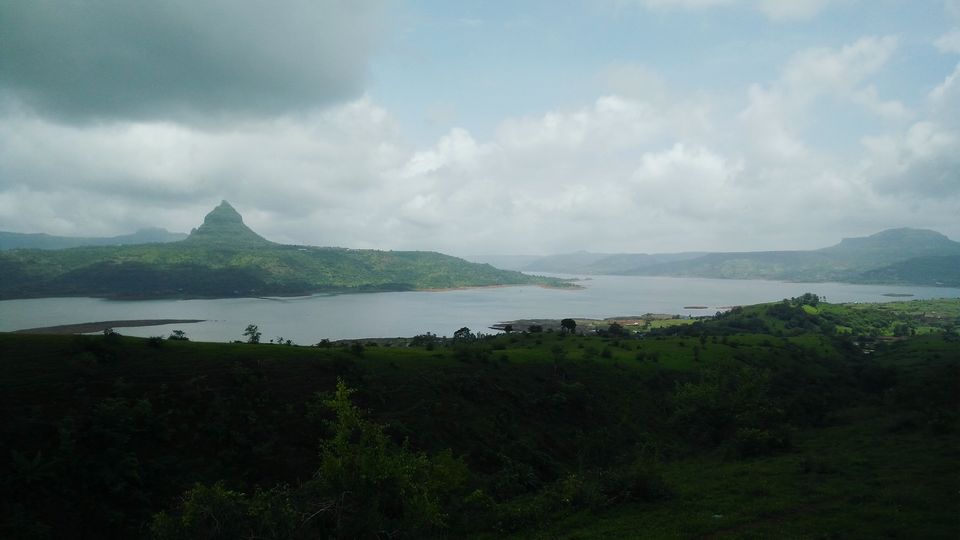 Type of Rooms:
Good news for foodies here. The resort offers stay with AP meal plan(includes high tea as well).
1. Garden Villa: These are garden facing rooms situated at top of the resort.
2. Deluxe Villa: Rooms with view of lush green lawns followed by lake and hills. There is outdoor patio to enjoy all the views.
3. Cocoon:(the room we stayed in):Specially designed only one room in entire resort. Its unique shape and the glass wall at front makes it the best room to stay in. Its a private villa altogether.
4. Luxury Suite: The majestic two room suite with private pool.
Best time to go:
July to December is good time to go here to get the best views. Monsoon is the ideal time when the beauty is at its best. We visited this place in October so all the images you see are taken in October.
Amanzi is just 2 and half hour drive from Mumbai and 1 and half hour drive from Pune, the view along the drive to resort is also amazing.
Till next post, check out some our pictures from stay at the amazing Amanzi.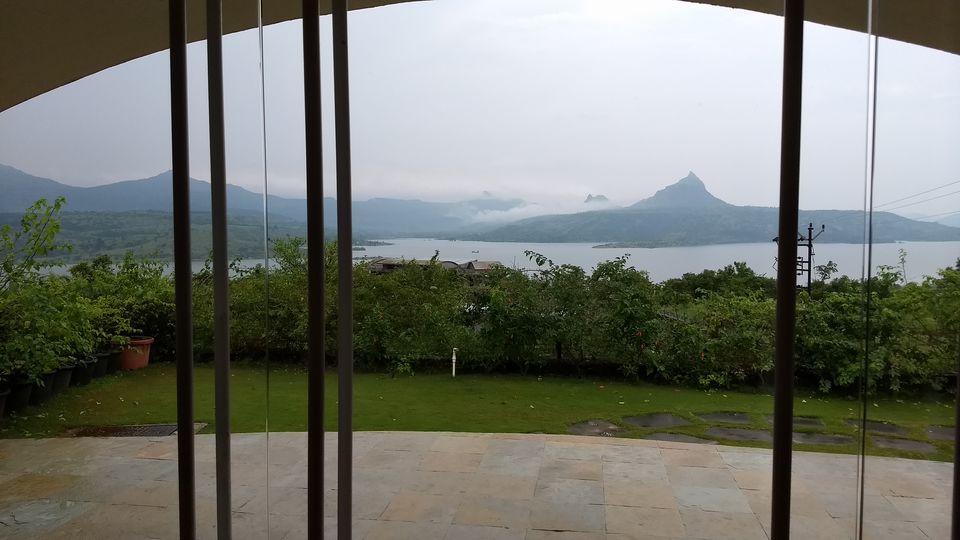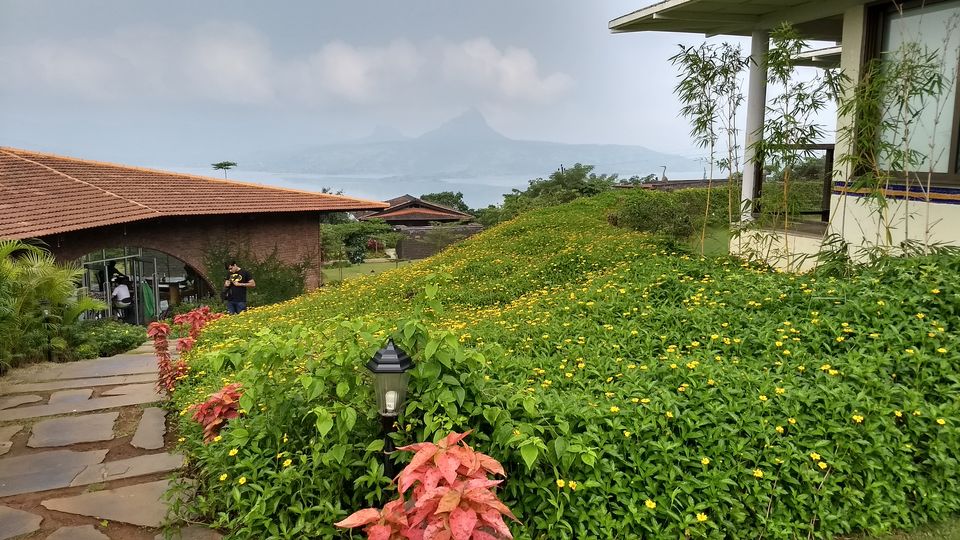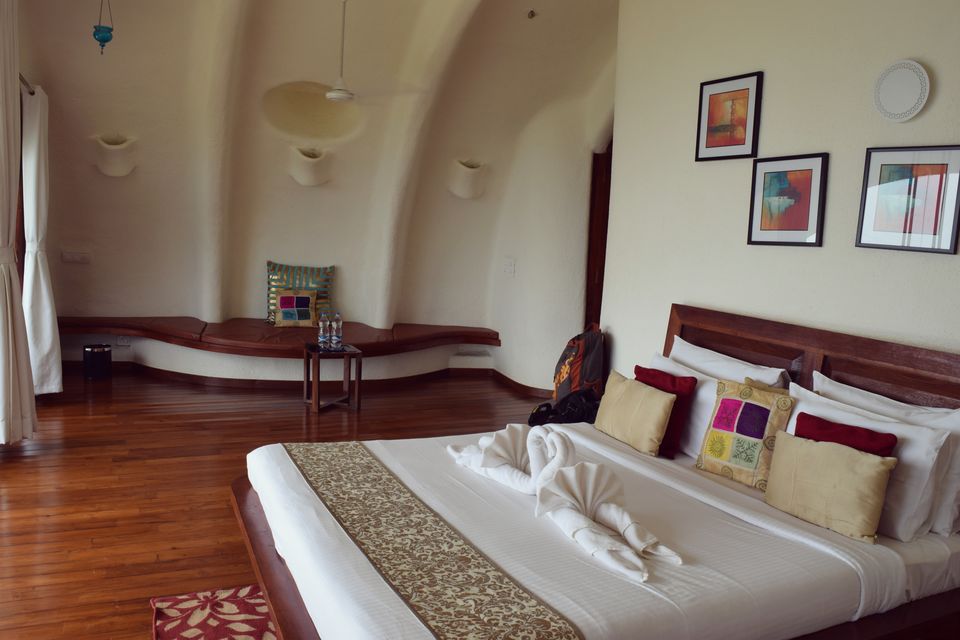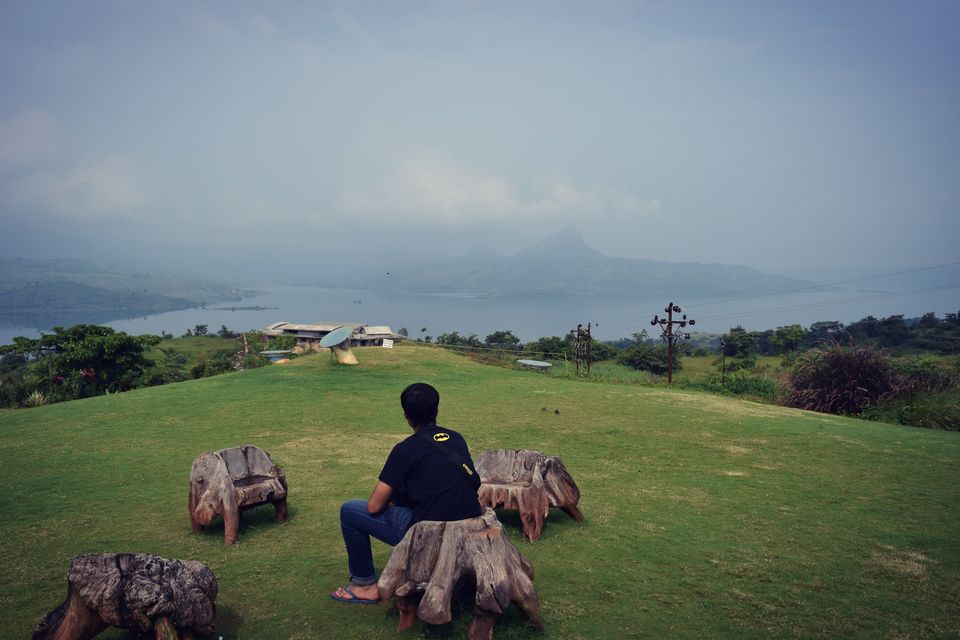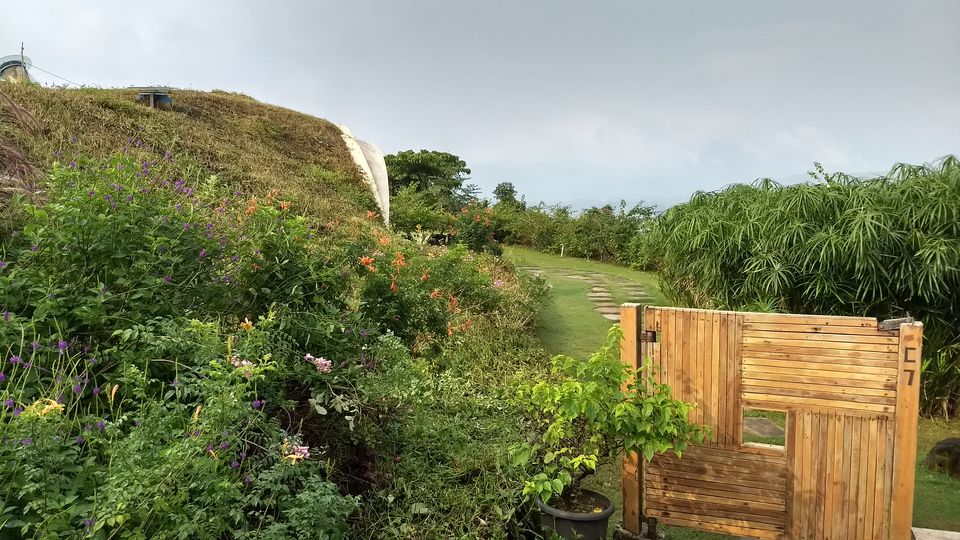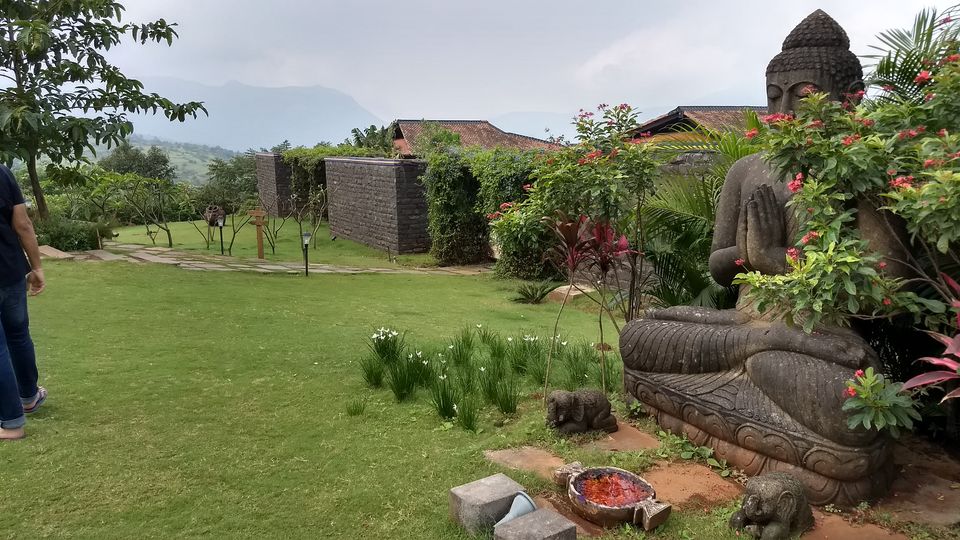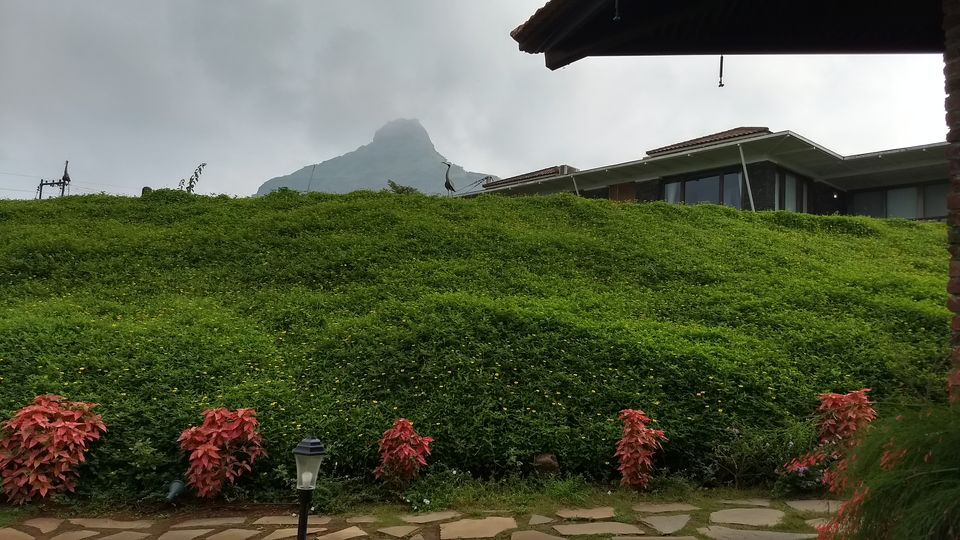 Liked the place and post? Please like and share.