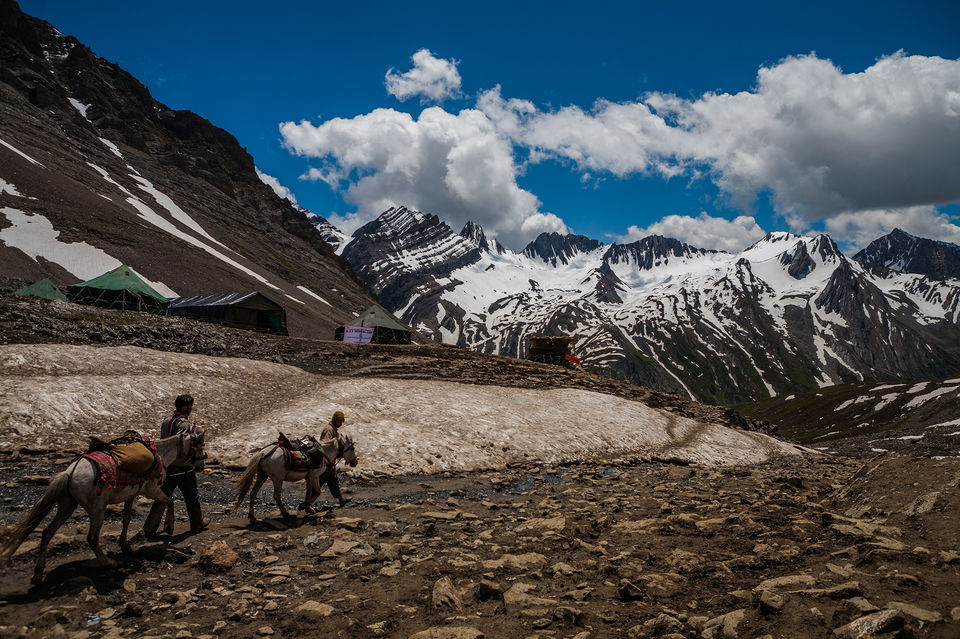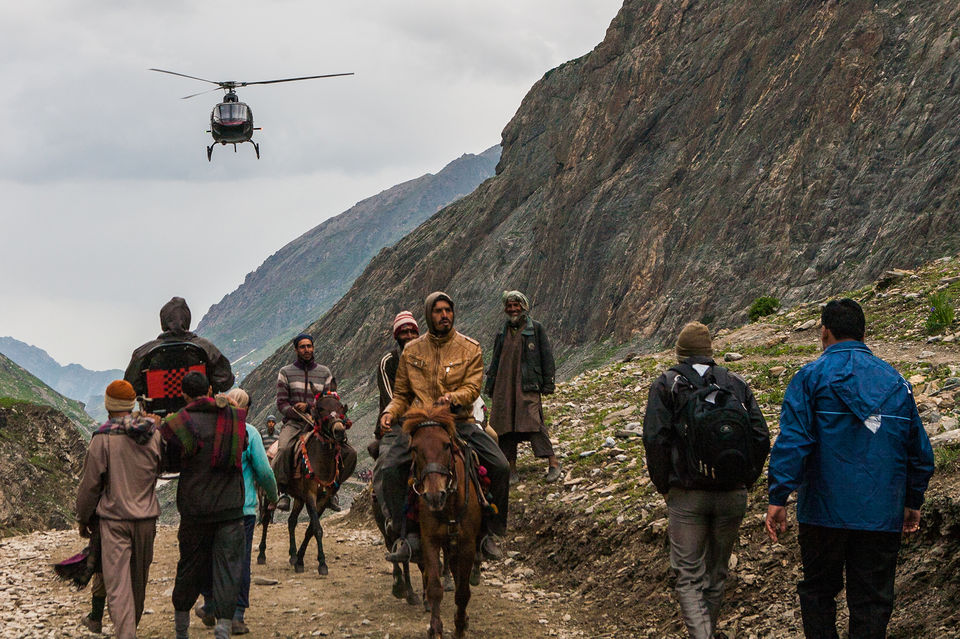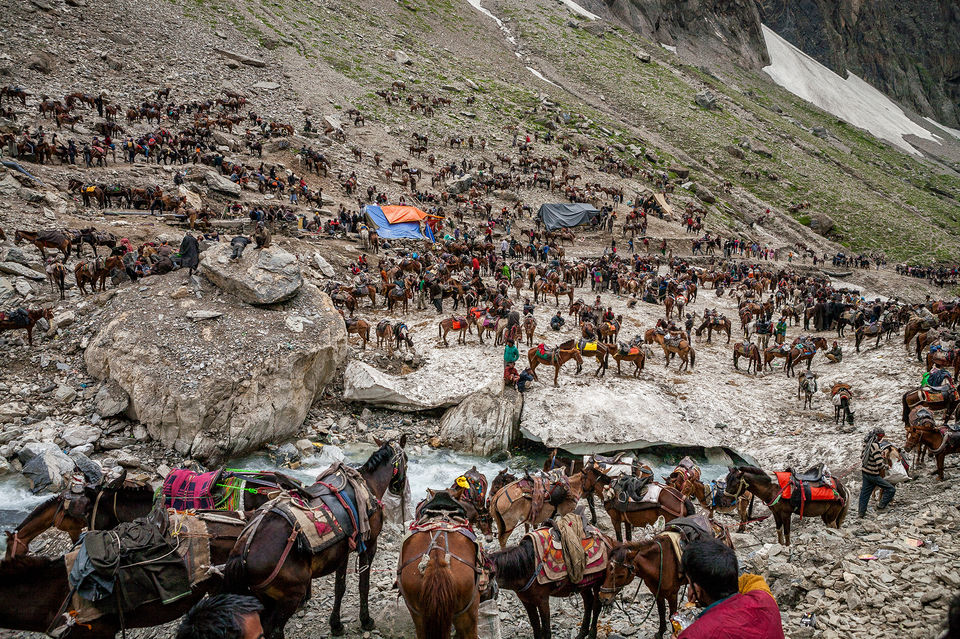 We were looking for a trek in the Kashmir region. It was the season of the Amarnath yatra. Everyone around suggested we make use of this opportunity.
We are not too religiously inclined, but the prospect of a journey with so many others and seeing what probably is the world's most renowned ice stalagmite excited us.
We had spent a few weeks in Kashmir by then. Our minds were already in the mountain mode. We did a few day treks in Chatpal and Yusmarg to prepare ourselves for the Amarnath yatra.
After getting our medical certificates from the government hospital in Anantnag and registering ourselves at the tourist office in Srinagar, we set out on the allocated date.
Top tips for doing the Amarnath yatra
The best and the safest mode to do the Amarnath yatra is on foot. The pictures above will show it is not impossible.
Prepare adequately before the yatra. Regular exercise in the months prior will help. Practice climbing by trekking up a nearby mountain. If there isn't one nearby, climb up the steps in the house or building.
Respect the mountain. It is our privilege to be in the heart of the Himalayas on the Amarnath yatra.
Most importantly, do not use the excuse of faith to flout the rules. Follow the dates and the times allotted. The rules are for our own safety. Many people do a tough job of ensuring our safety in these high mountains. Let us return this favour by being responsible ourselves.
This trip was originally published on SandeepaChetan's Travel Blog.