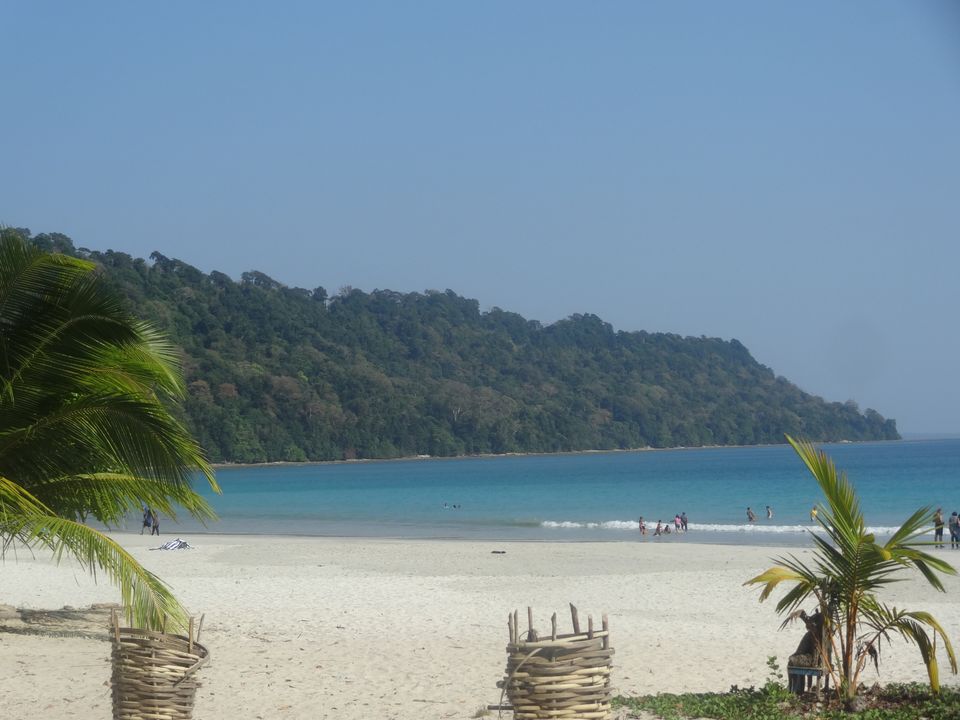 Reached Port Blair at 0950 hrs by a flight from Delhi ( flights are easily available from main cities to reach here and the average cost of travelling is around 5k-6k)
After reaching here we rested for a few hours and then visited the national memorial which is so famous and named as cellular jail,  one of the scariest jails in its active times.
The architecture of jail is damn good and it is still preserved for tourists,  it hardly takes 40 minutes to explore the whole memorial, after that in the evening there is light&sound show in jail premises which lasts around 45 minutes.  The whole history of jail is presented in the show to us.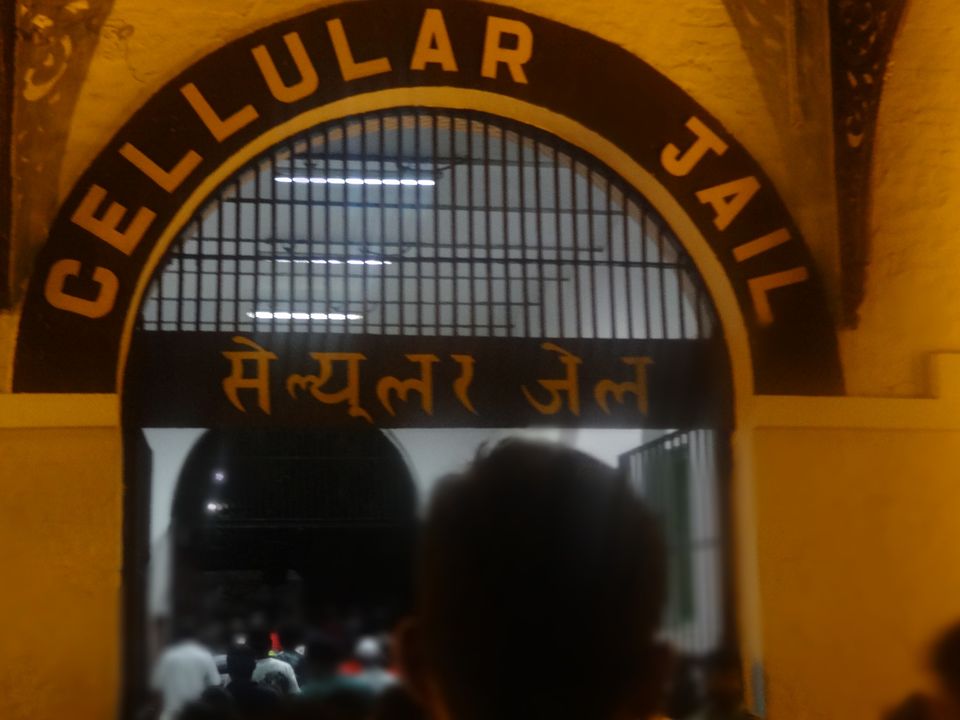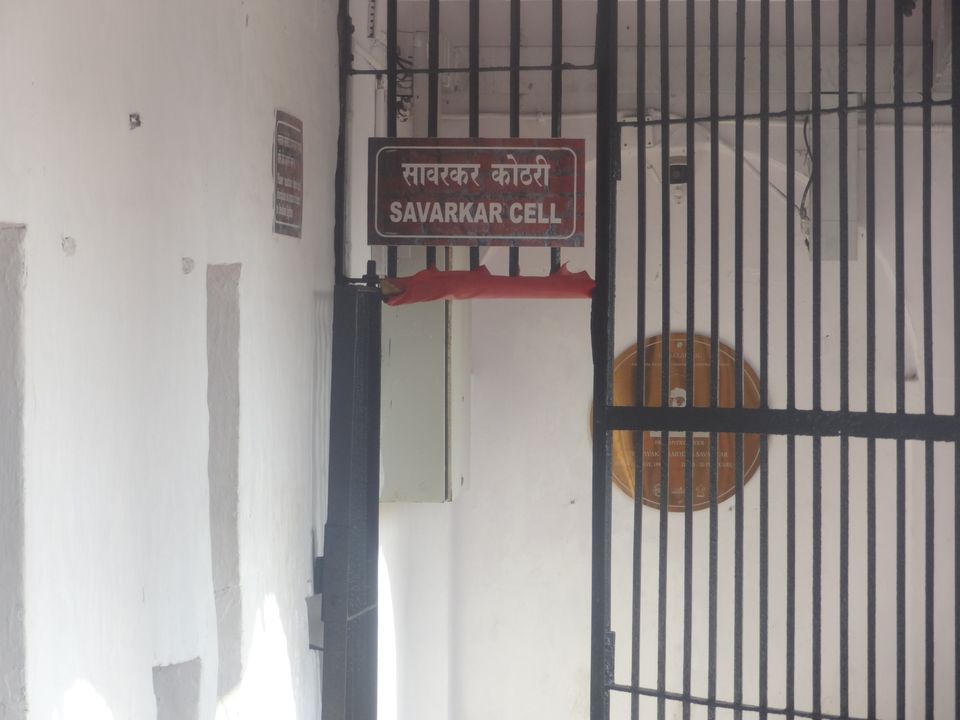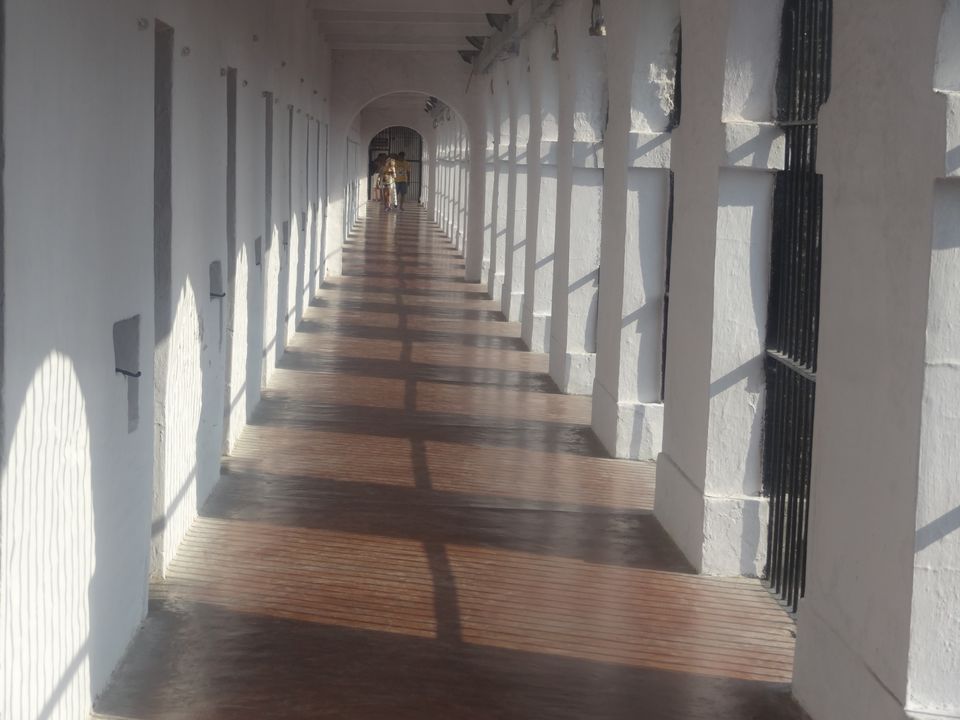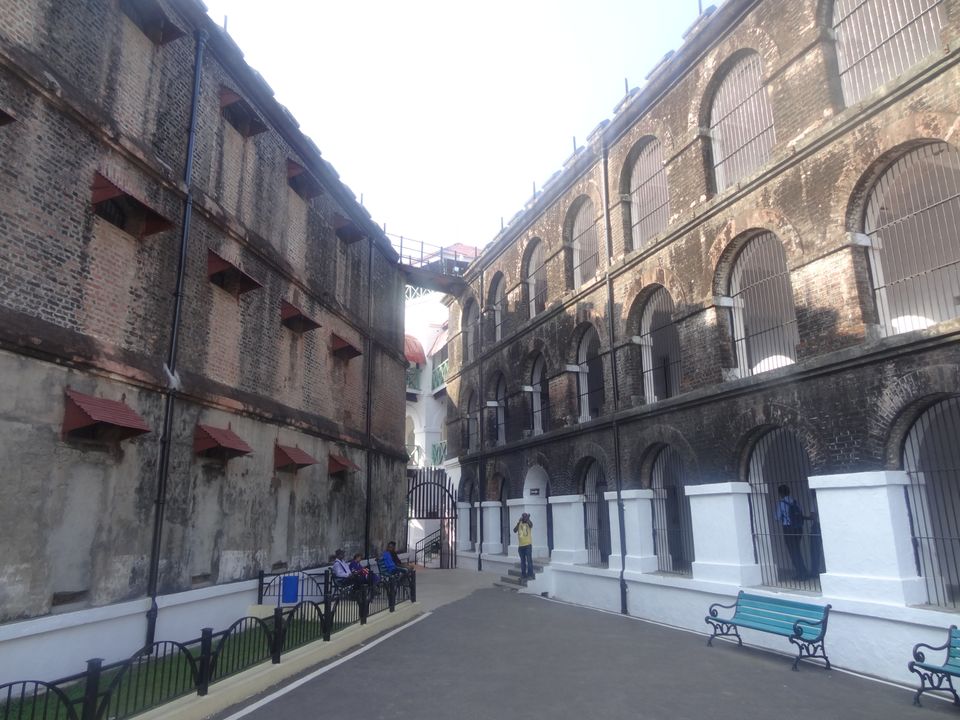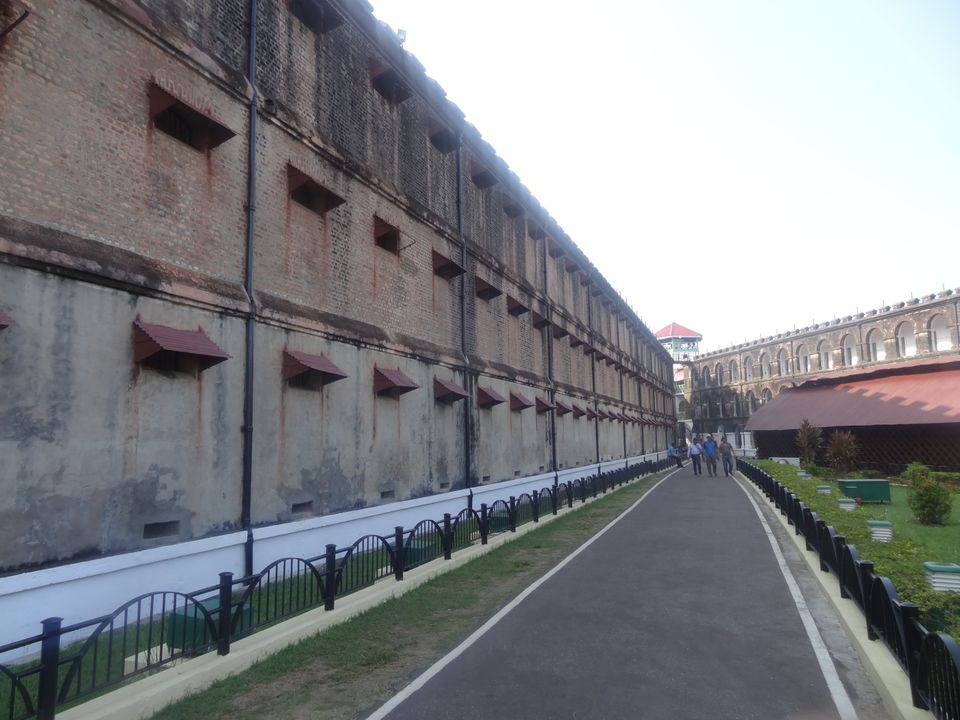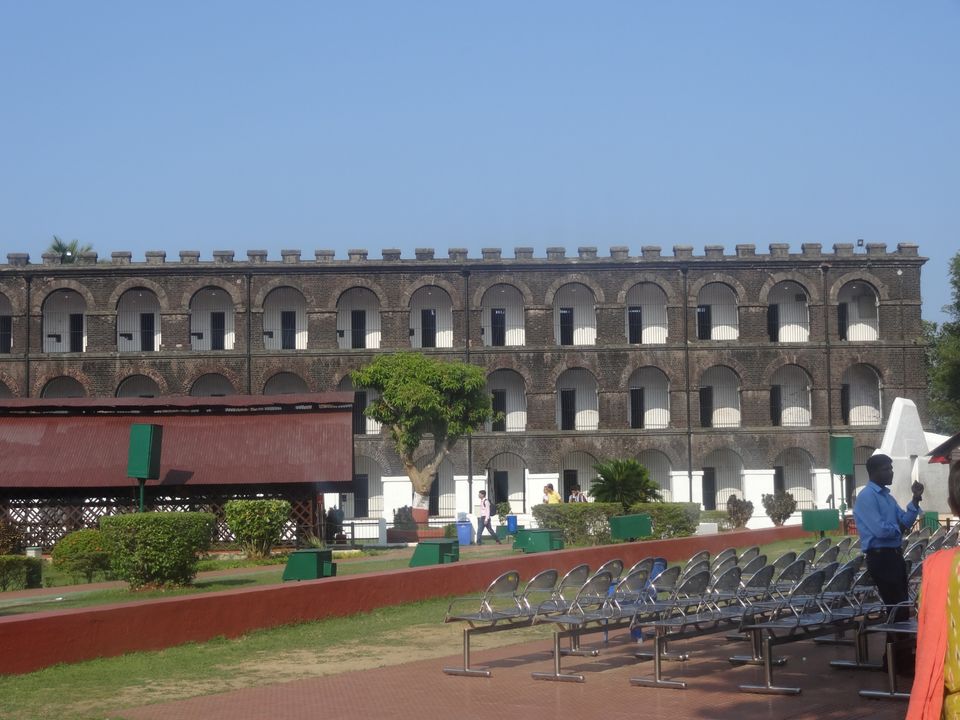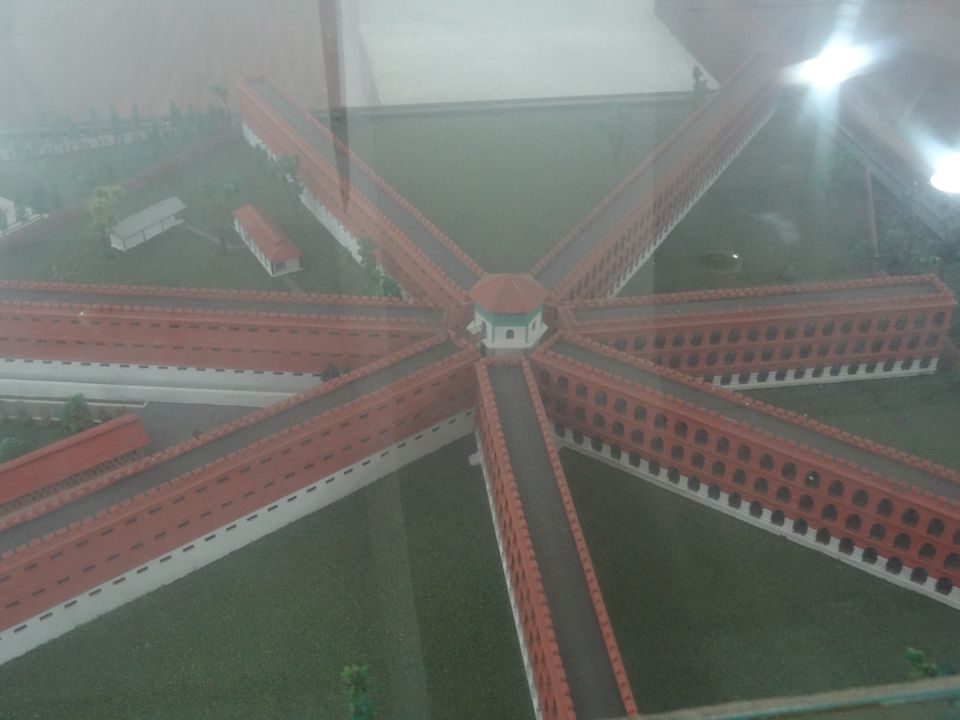 It was a lovely day,  I got to see the sunrise from uncle's residence it was perfect view with Ross island in the background.  This made my morning and after all this, we got ready to visit beaches of Portblair -- Wandoor beach and Corbine cove beach.  The difference between two is you're not allowed in the water at wandoor because of crocodile threat while another one is full of water sports activities. Wandoor is very clean since there is no activity taking place.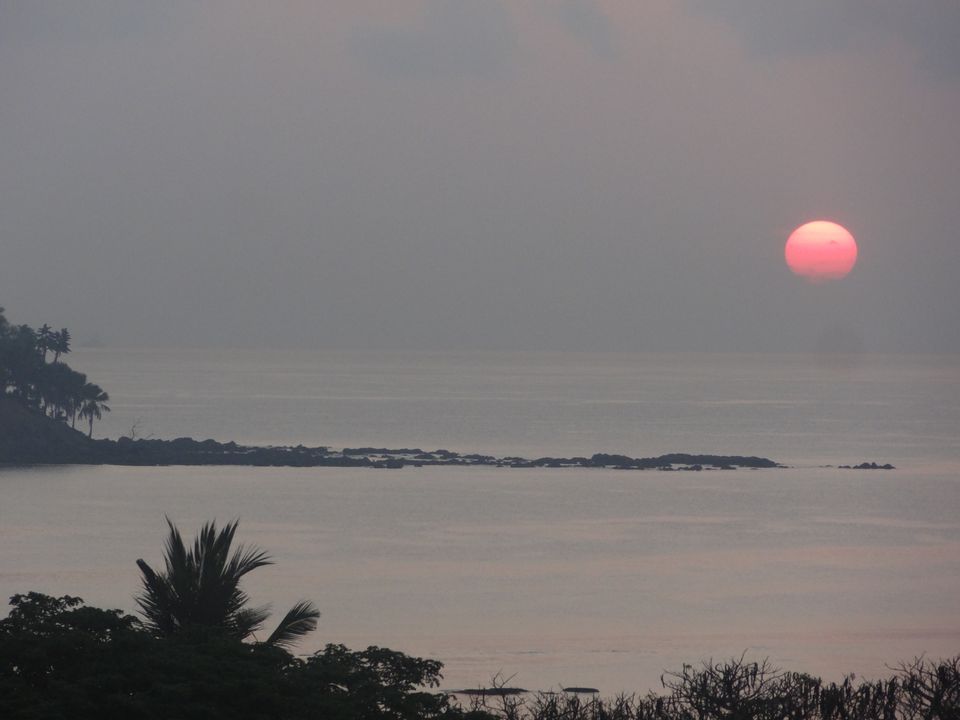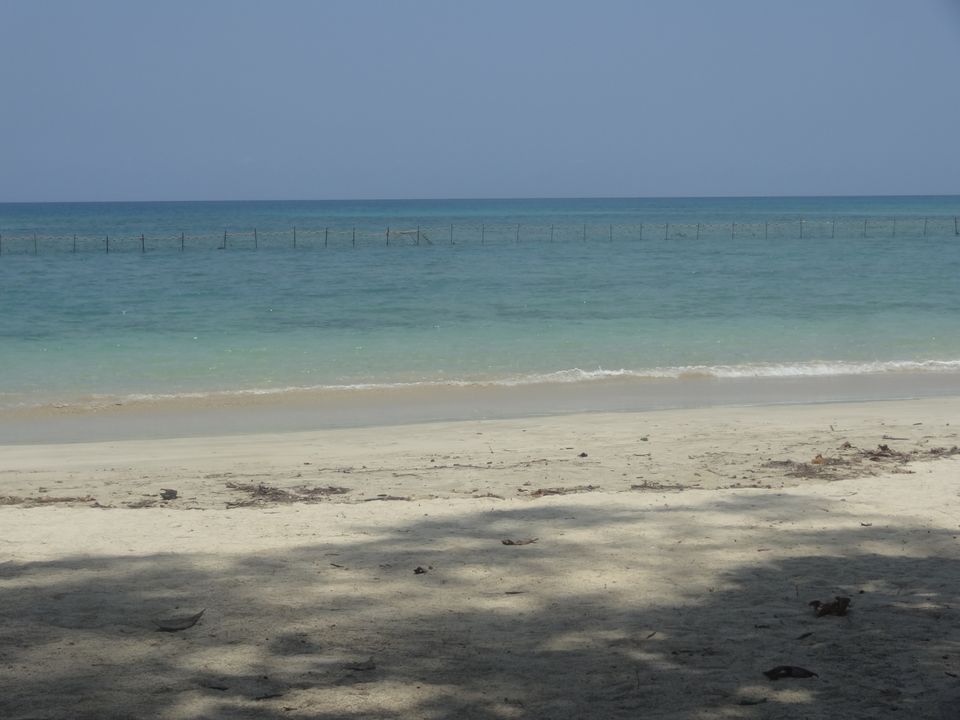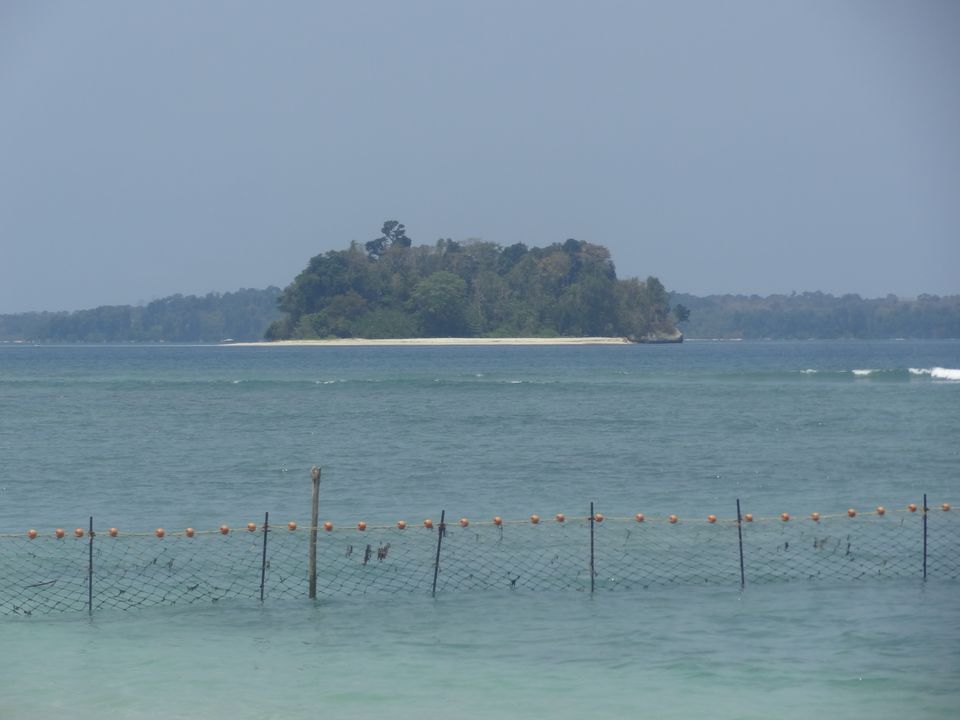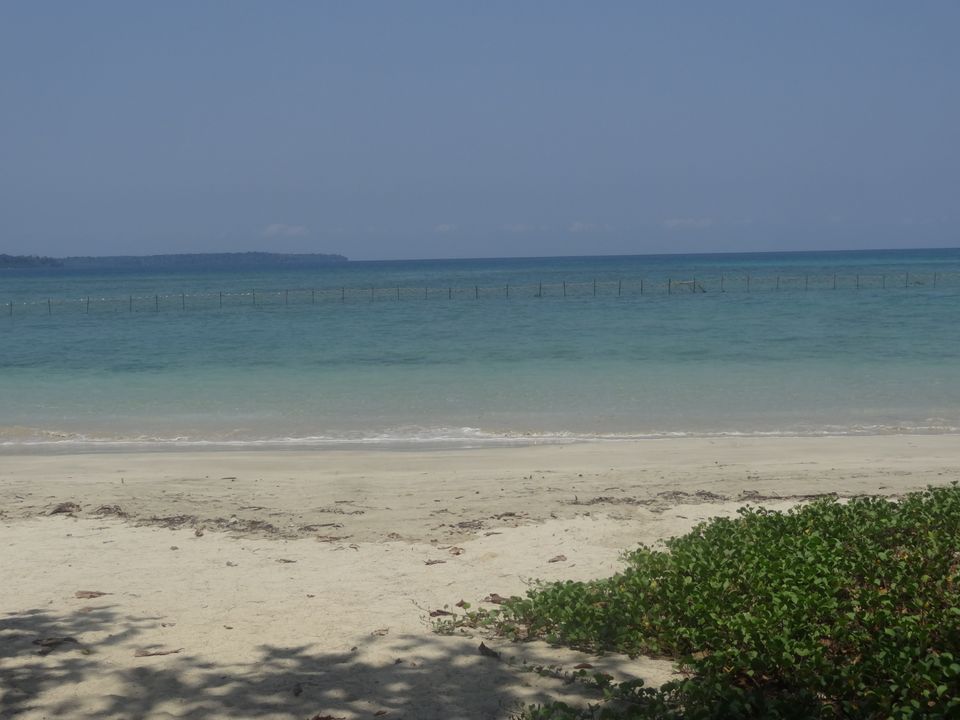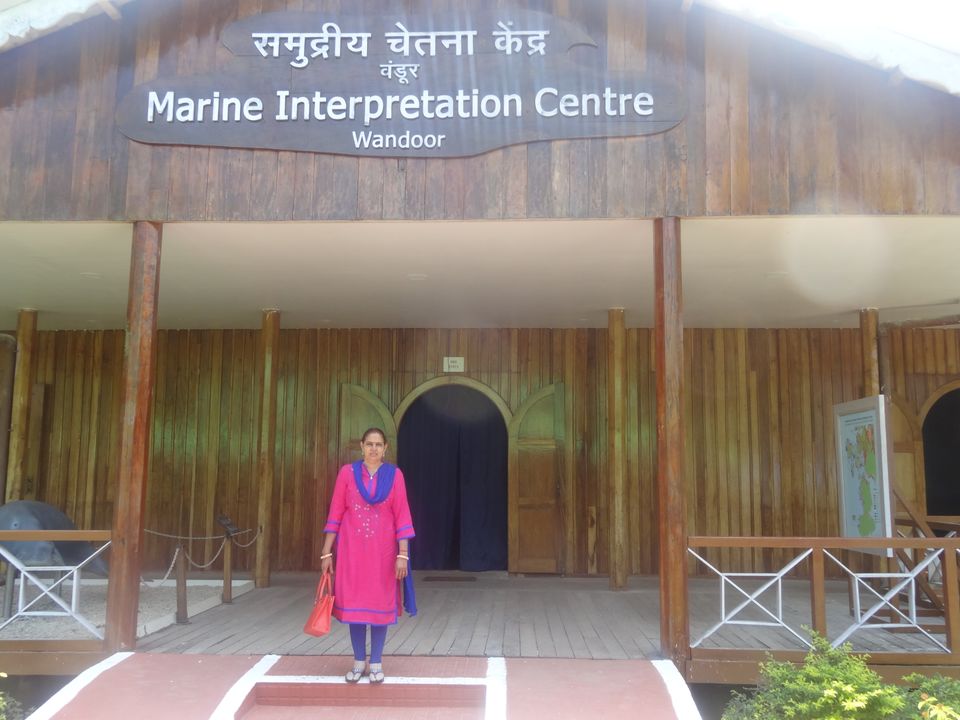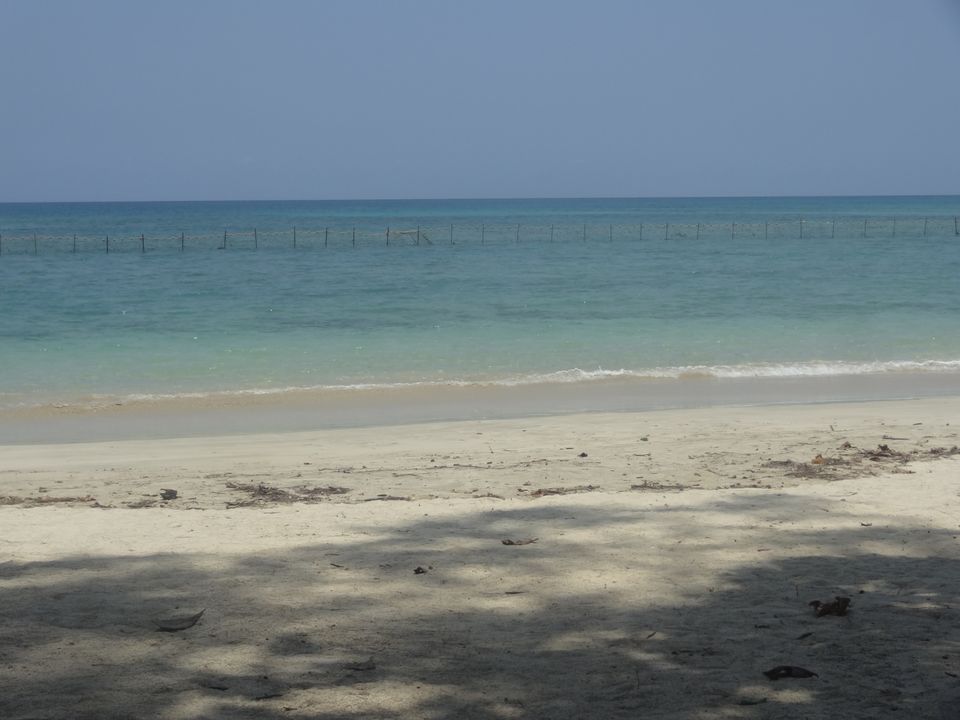 After visiting wonderful beaches we took some rest and after lunch, we went to joggers park,  this park is situated on top of a hill type thing it's an actually fabulous place to explore from here you can actually watch airport runway clearly
We wake up early as we have to board the early morning ferry to Havelock island. Our ferry was at 0620hrs we went to Phoenix Bay for boarding ferry it's an inter-island jetty. 
After boarding ferry it took us around 140 minutes to reach our destination,  the fare of government ferry is around ₹450-750 while if you board private cruise the fare will be ₹1100-1500 but let me tell you benefits of ferry you can explore the ocean from coming outside of ferry while in the cruise you can't come outside.
After travelling for a couple of hours we reached our place and then went to resort,  our resort was attached to the Vijayanagar beach.  After lunch we went to one of the world's clean beaches i.e. Radhanagar beach,  here swimming is allowed but no other activities are permitted that's why I guess it's so maintained.  I'm telling you while swimming here I felt like I was in heaven,  the heavy waves 🌊 will play with you on this beach ( a must visit place in life).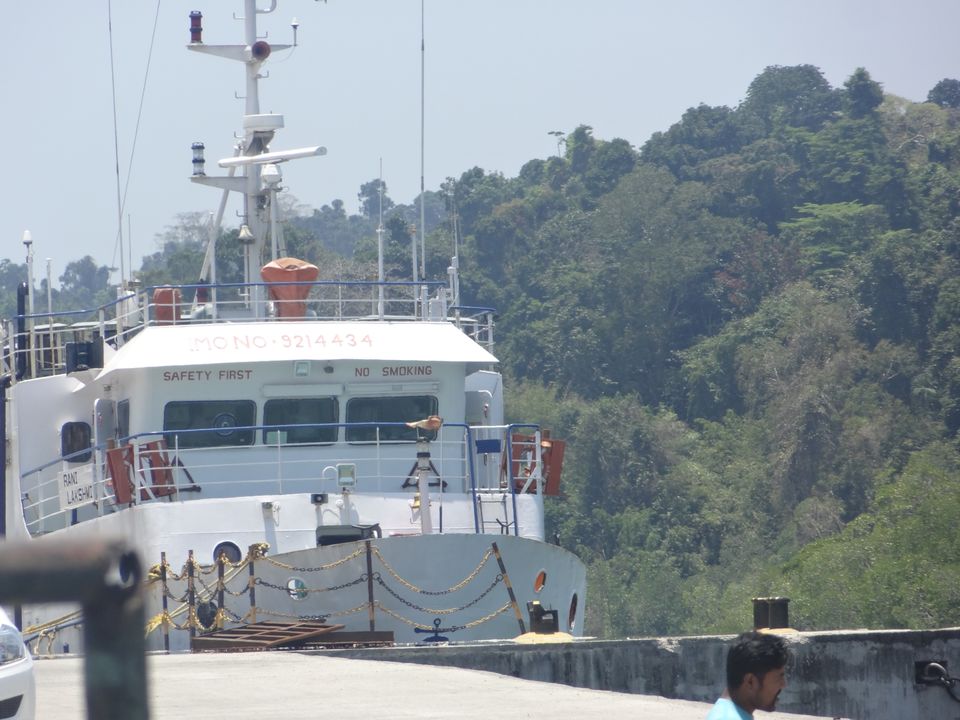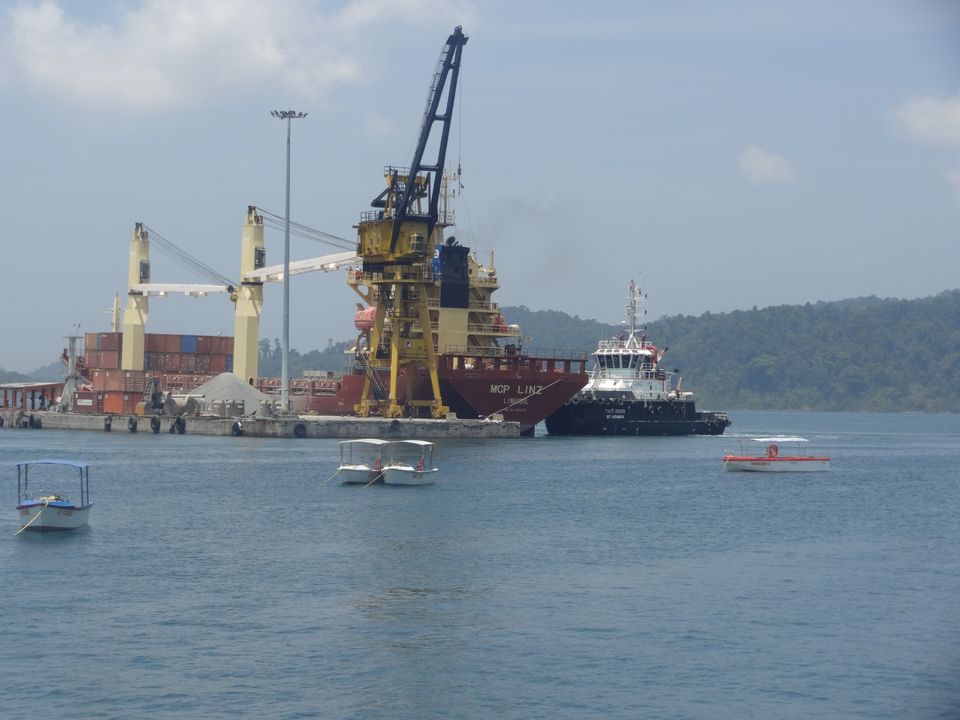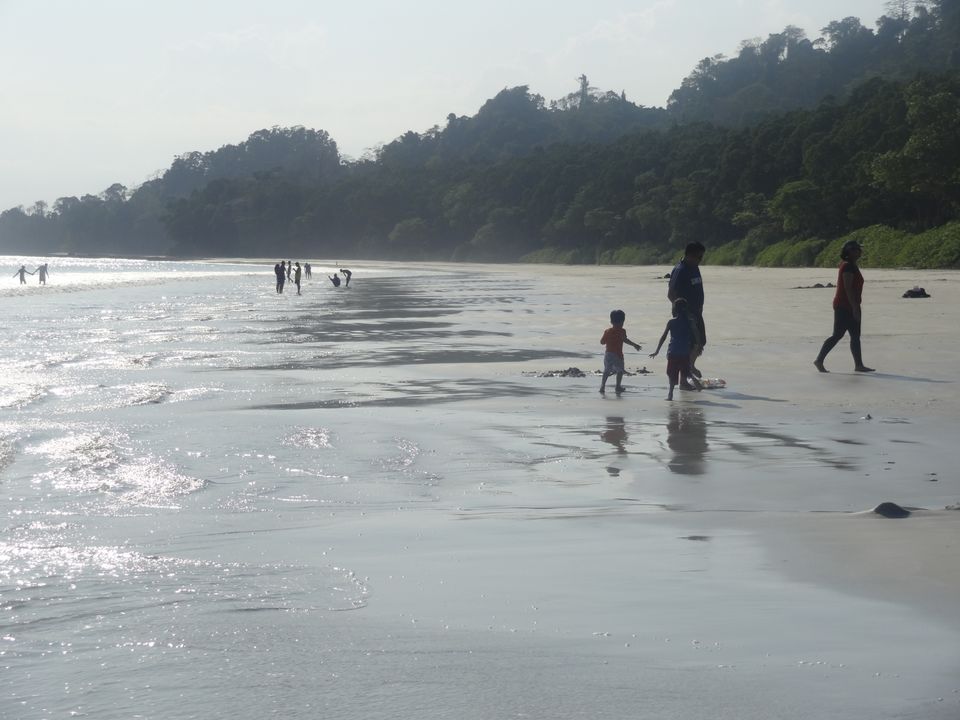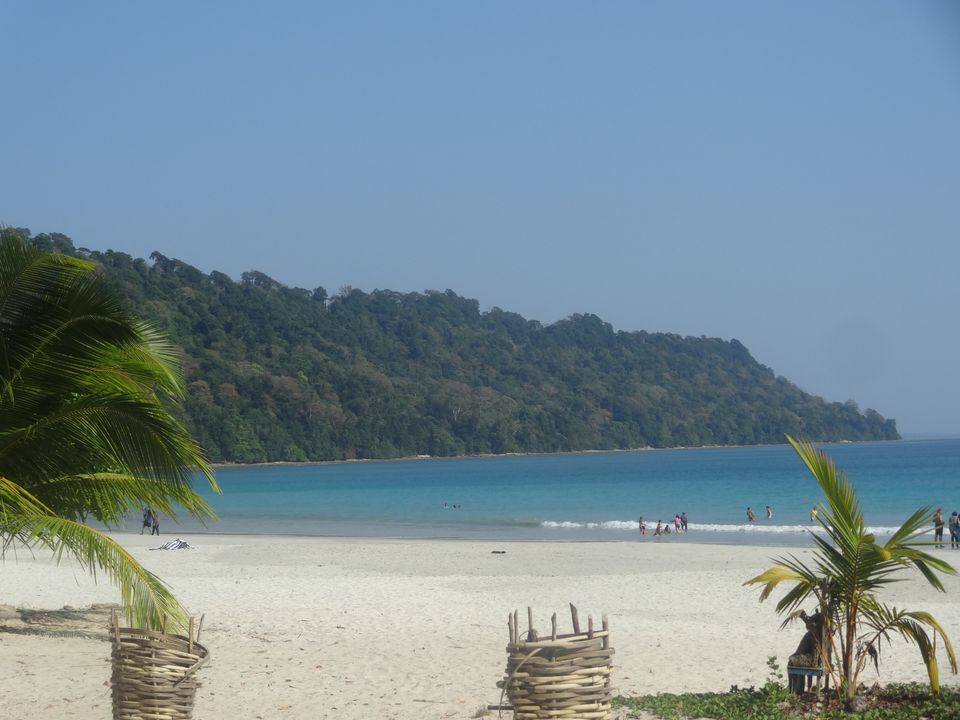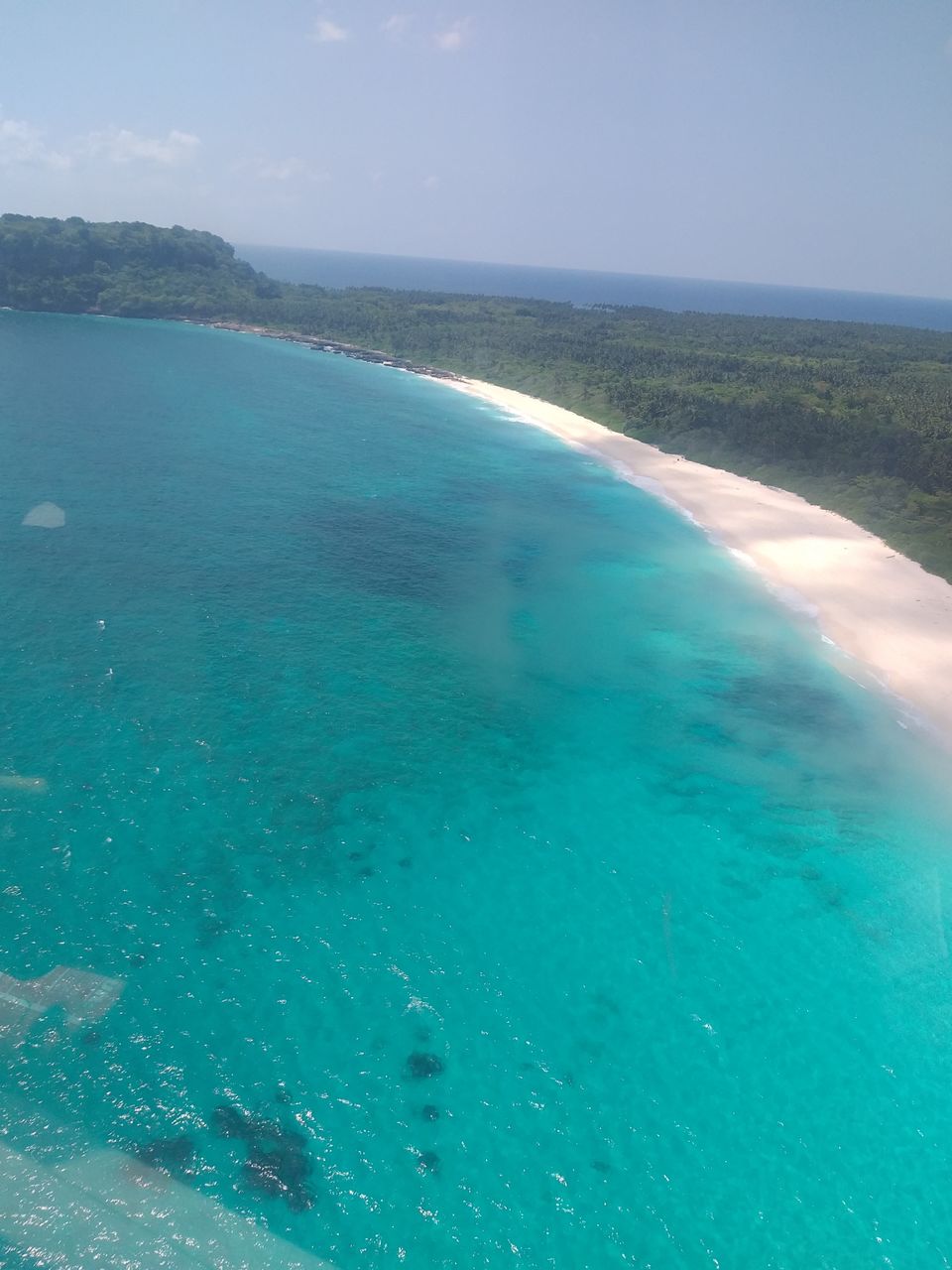 Today we were supposed to go to Neil Island in the evening so we decided to go again to radhanagar beach 😁😅.  After spending the whole day there we boarded our ferry which took 80 minutes to reach Neil island and then we went to our guest house and then we moved towards sunset point at Laxmi Nagar beach-2,  it's was the best sunset ever...
After all this, we rested the whole day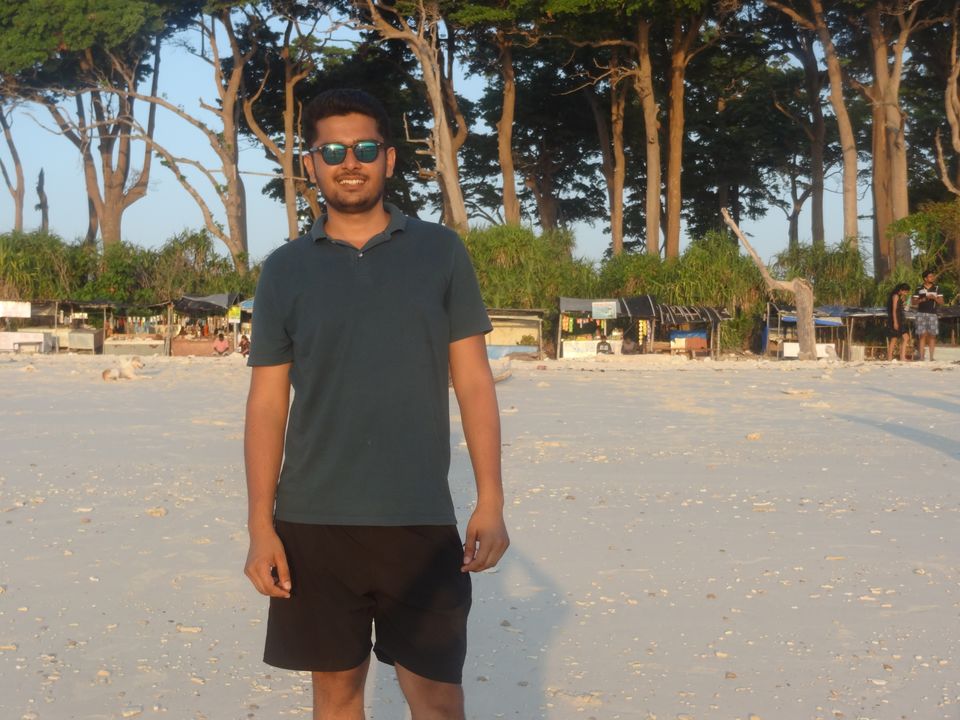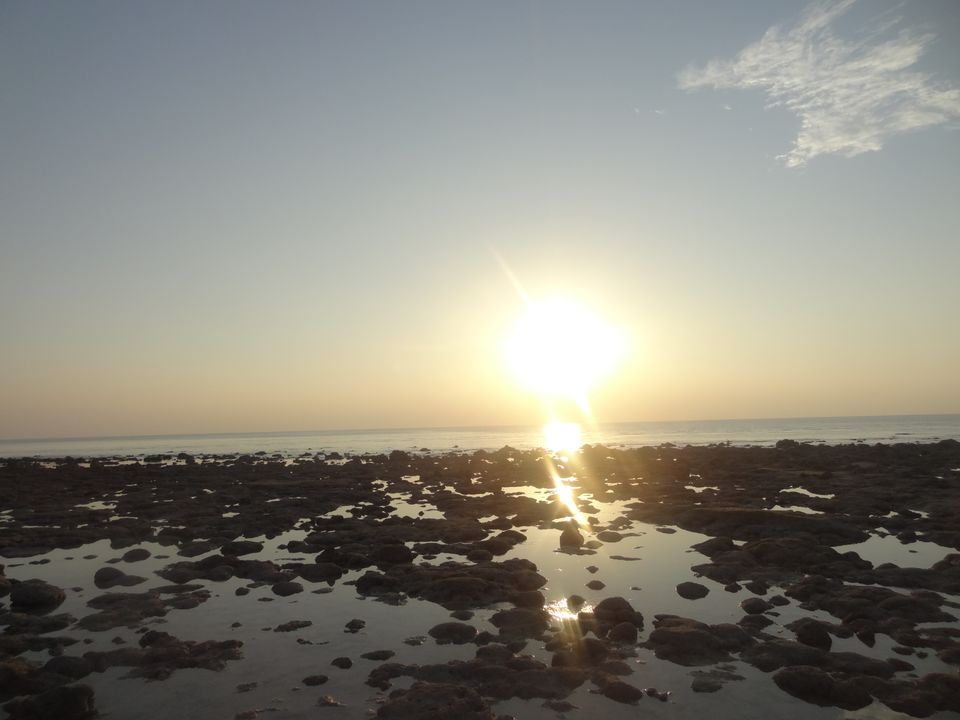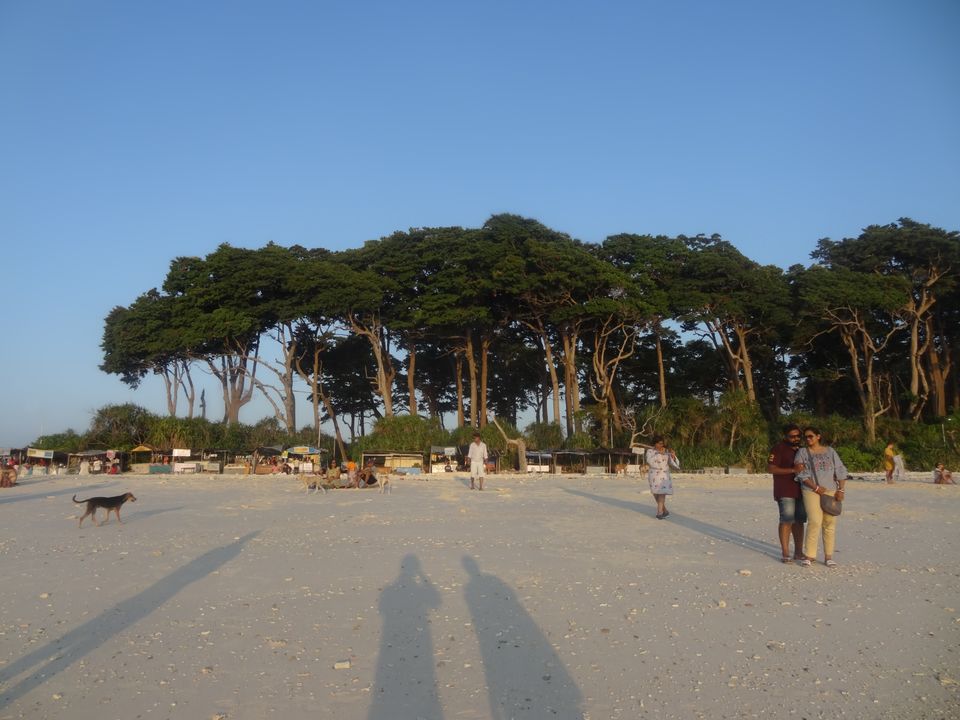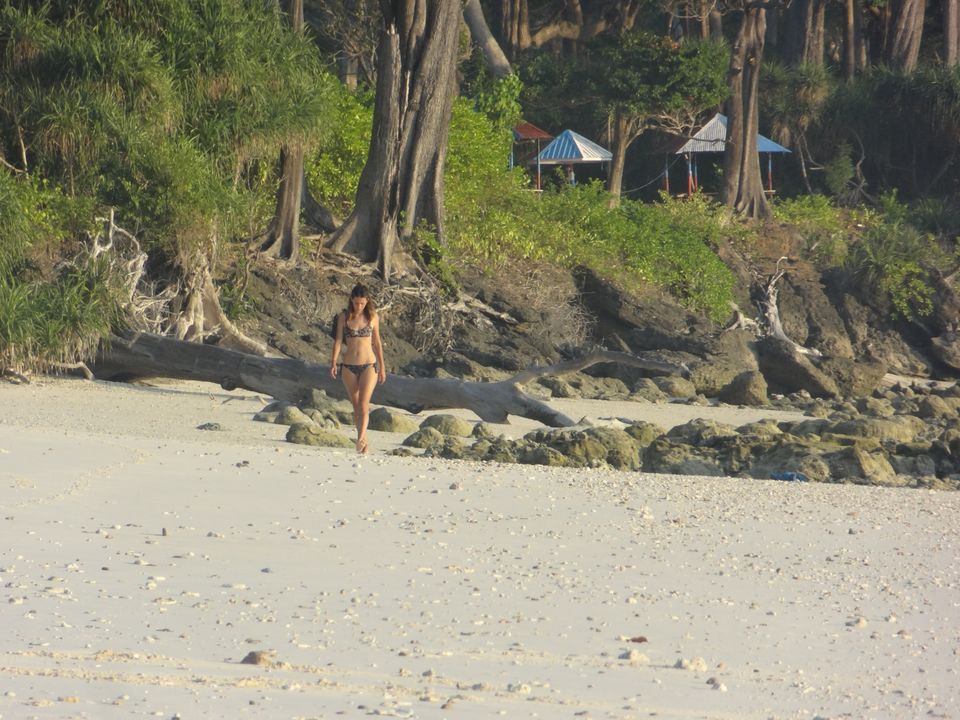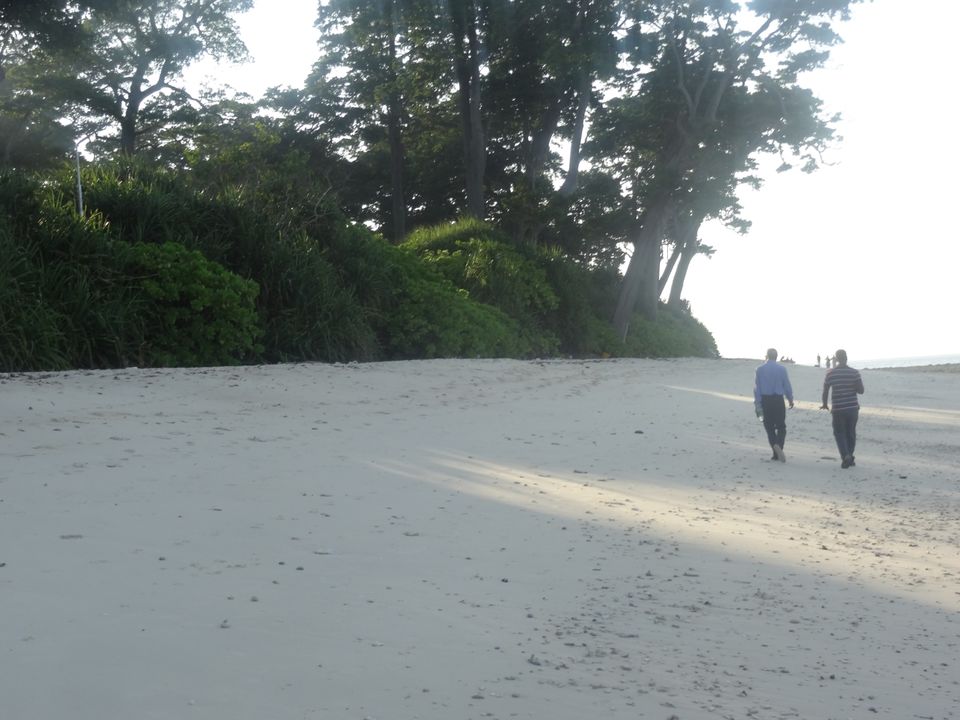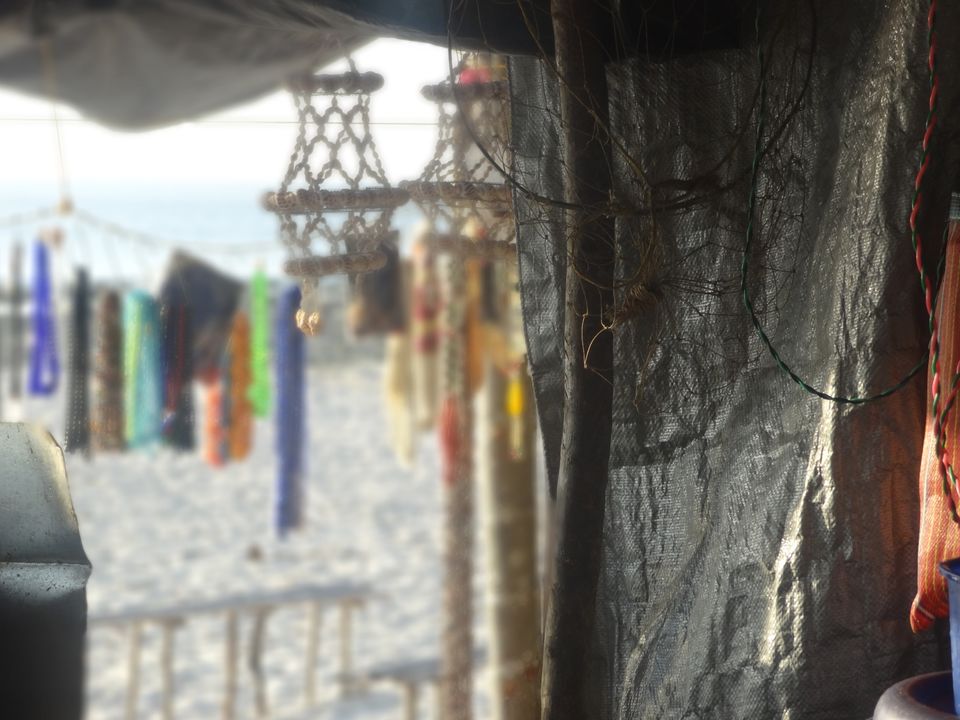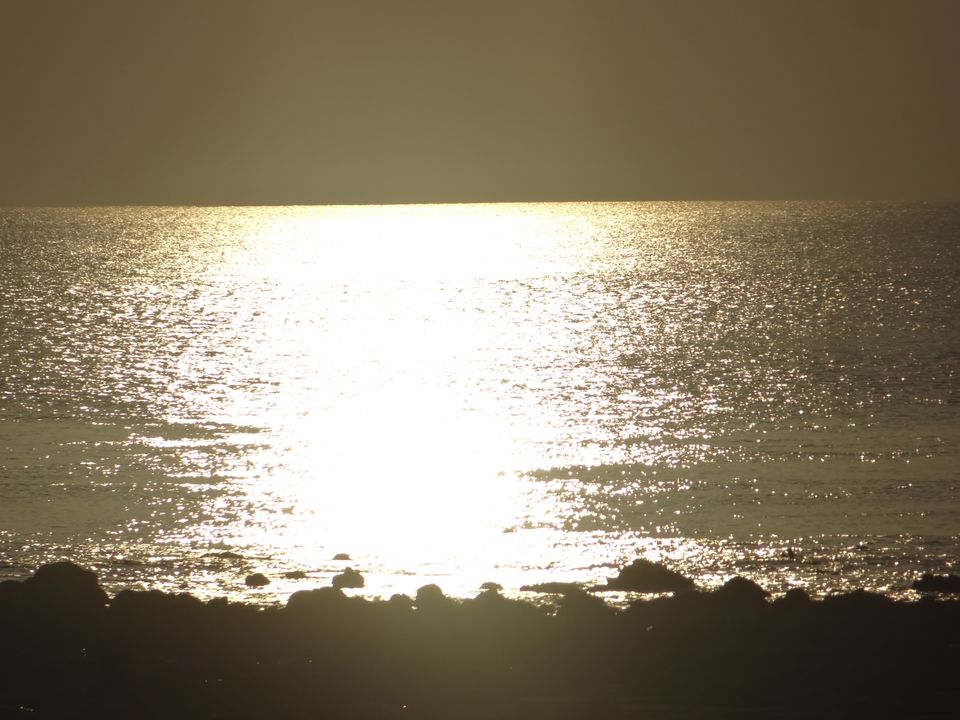 Early morning here at Neil island people go for sunrise at Sitapur Beach but we avoided that and went to Bharatpur Beach after breakfast,  this Beach provides lots of adventure sports activities and you can see corals here via glass boats.  It's also a nice Beach we enjoyed here.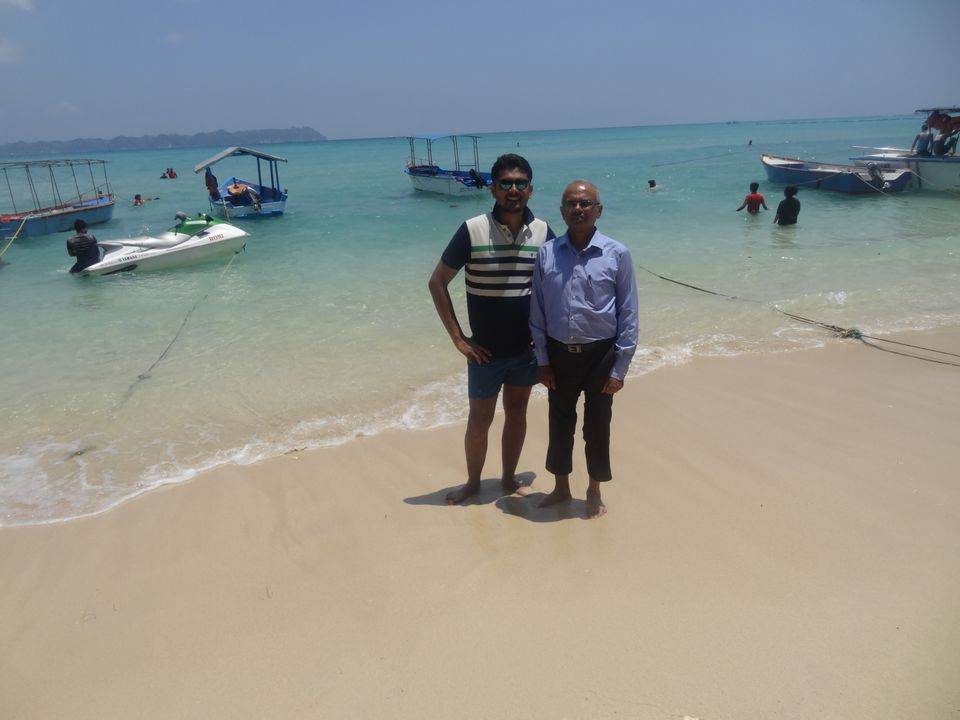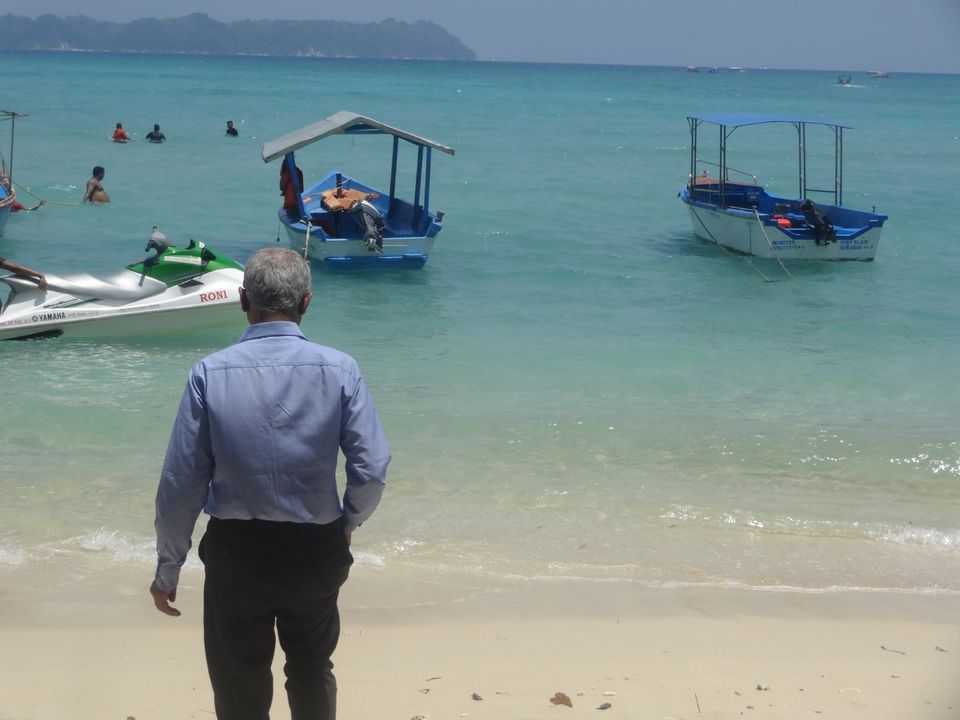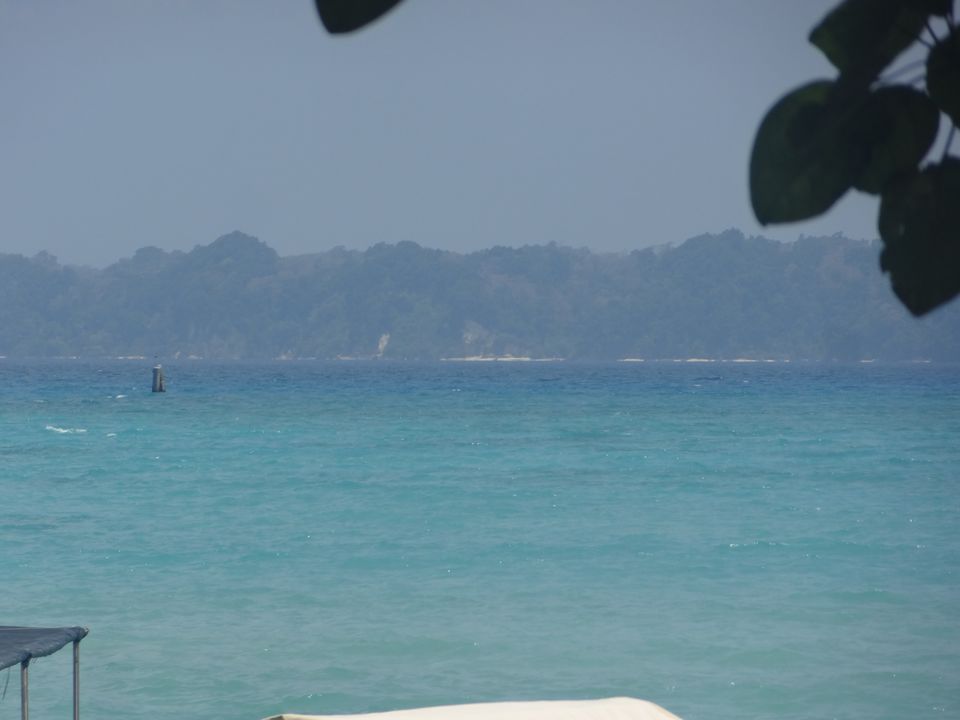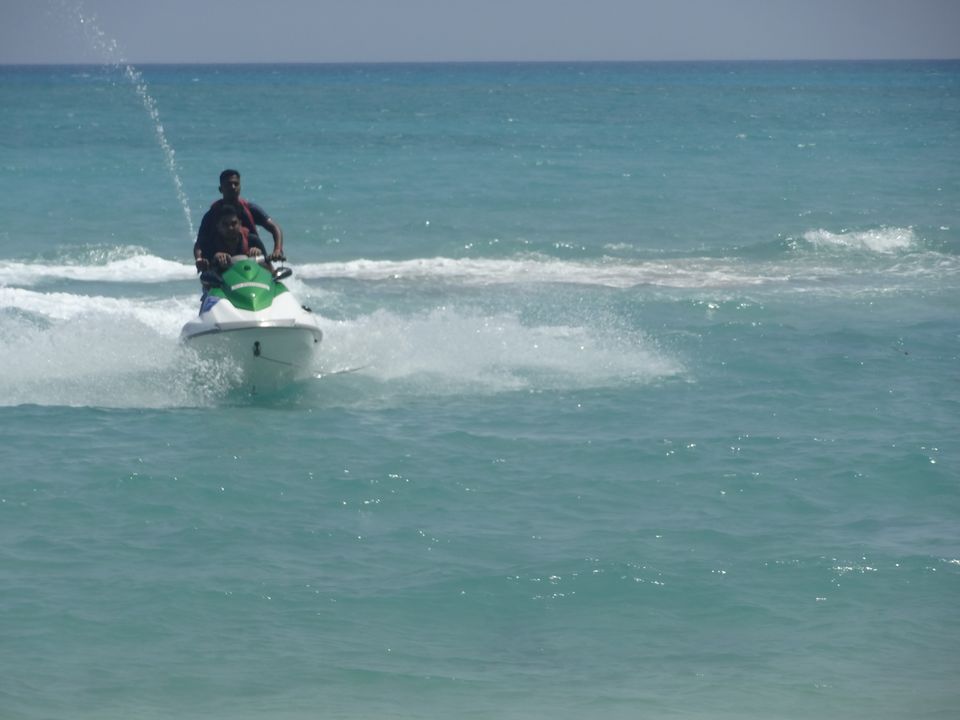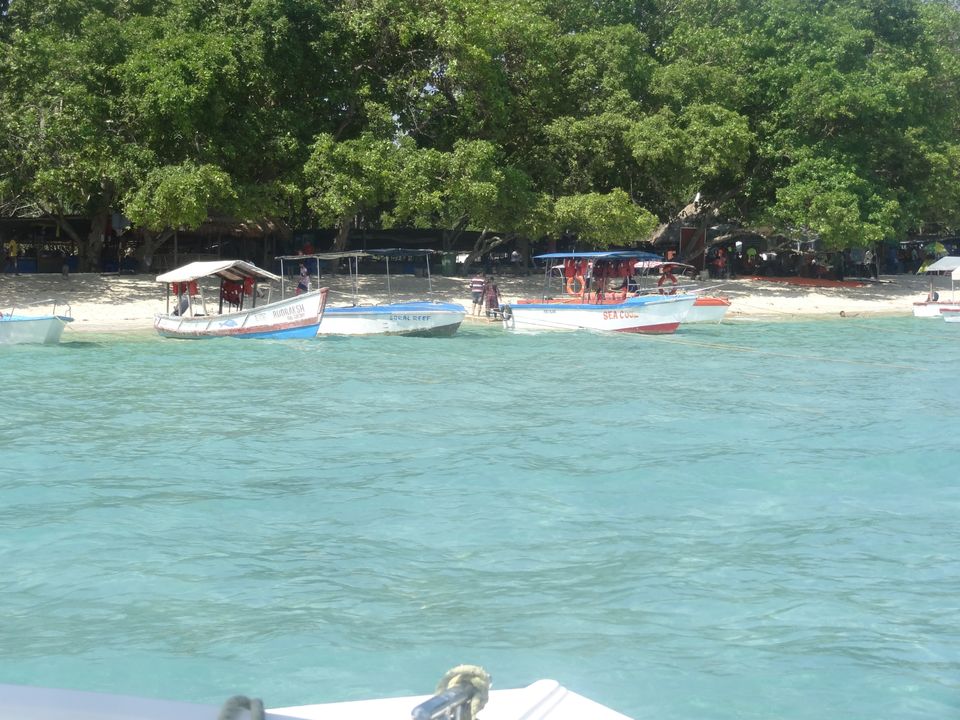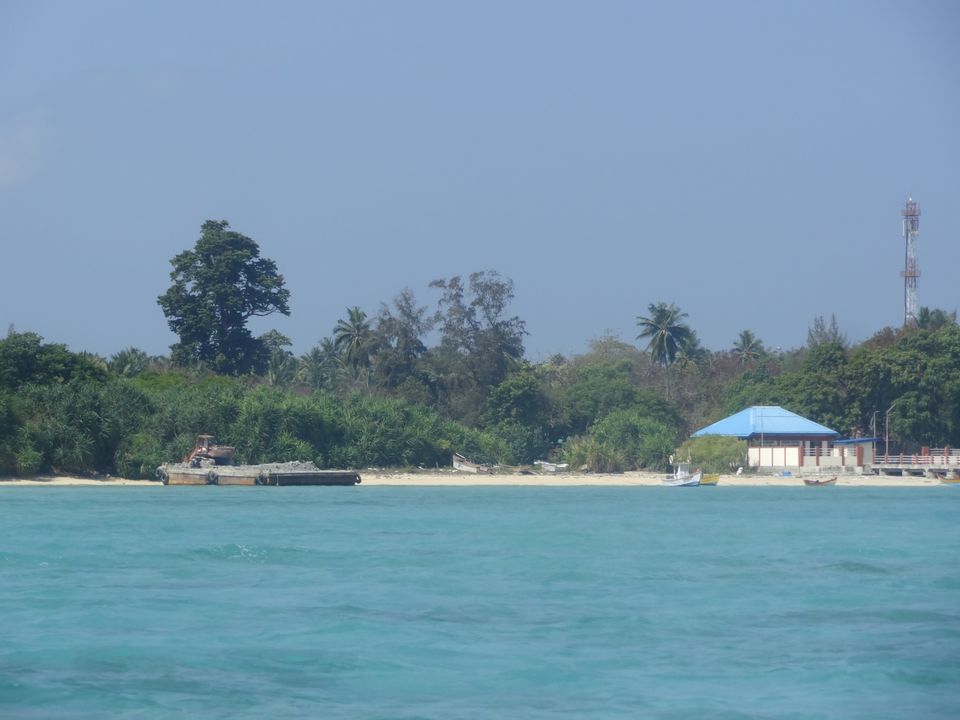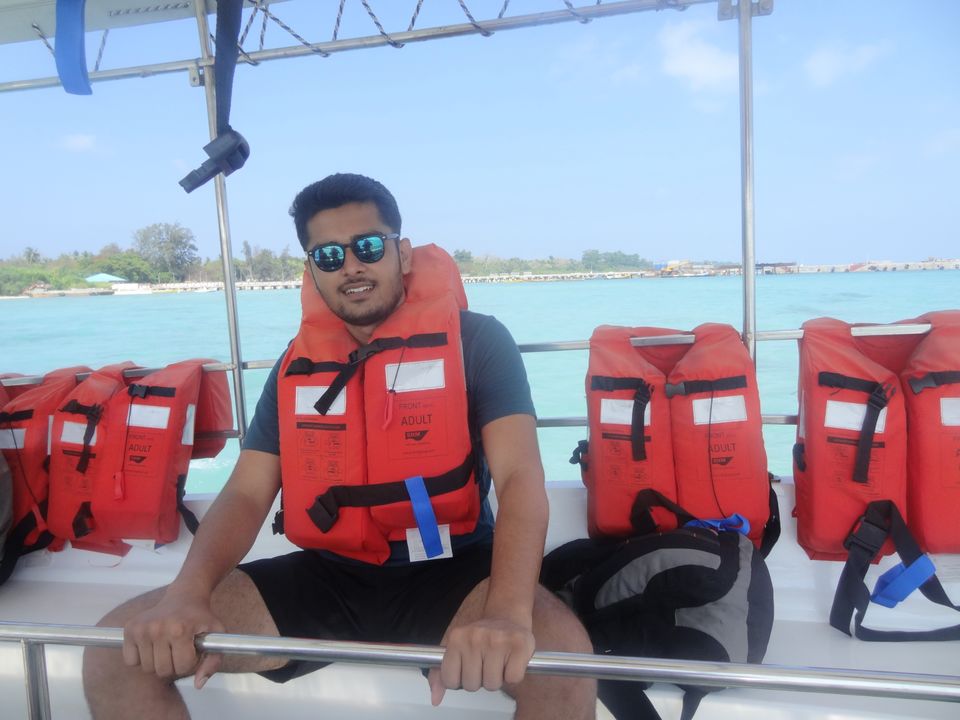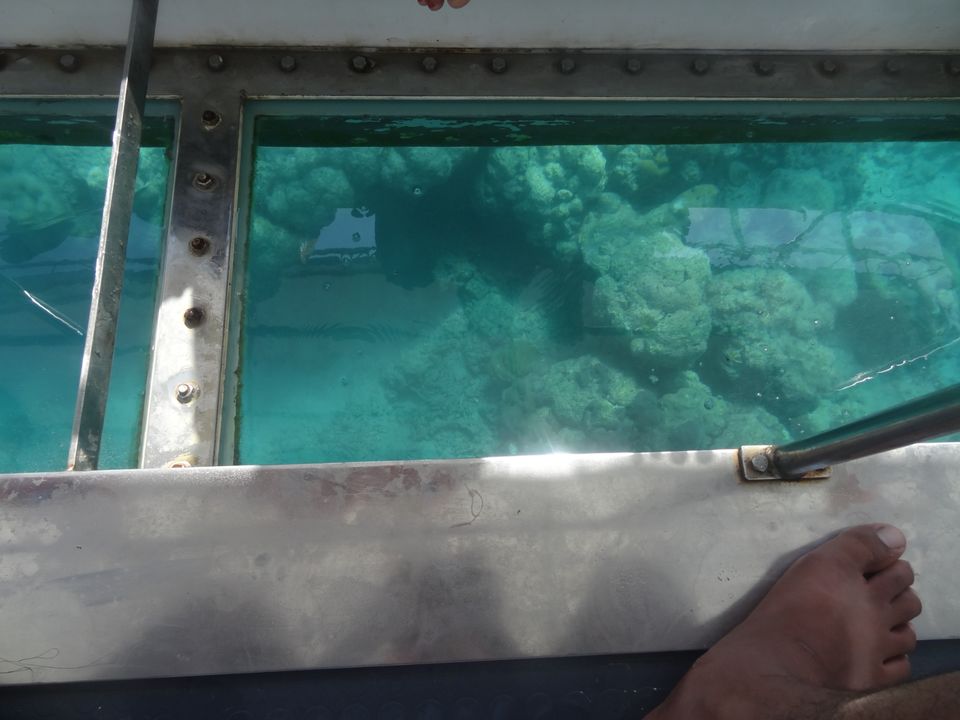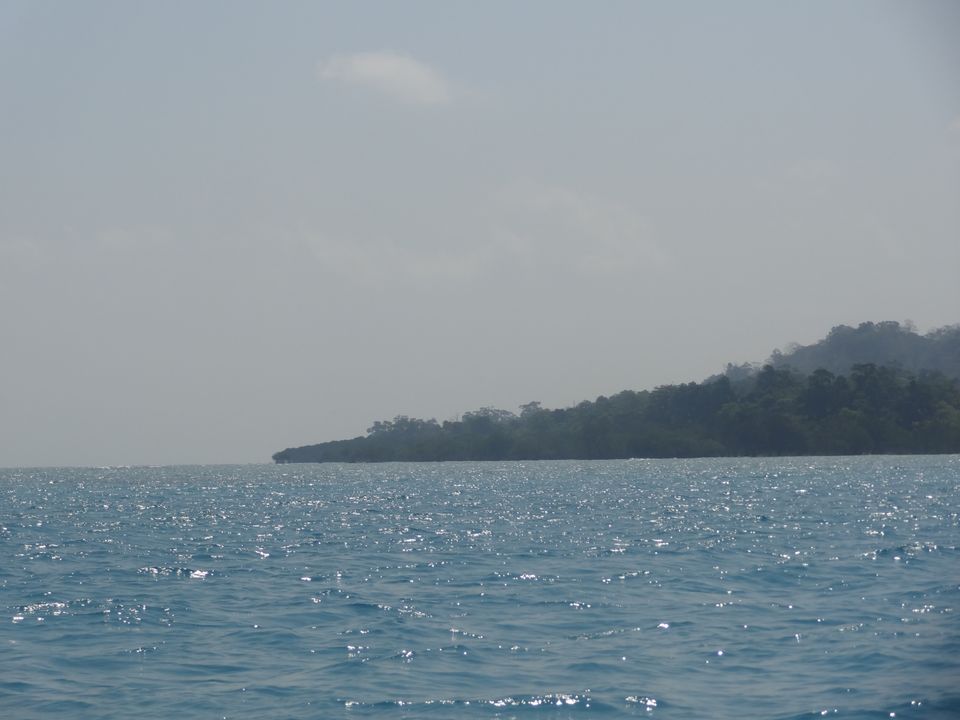 After this we went to Laxmi Nagar beach-1 in the afternoon for watching natural bridges present there,  it was an amazing experience.  I loved it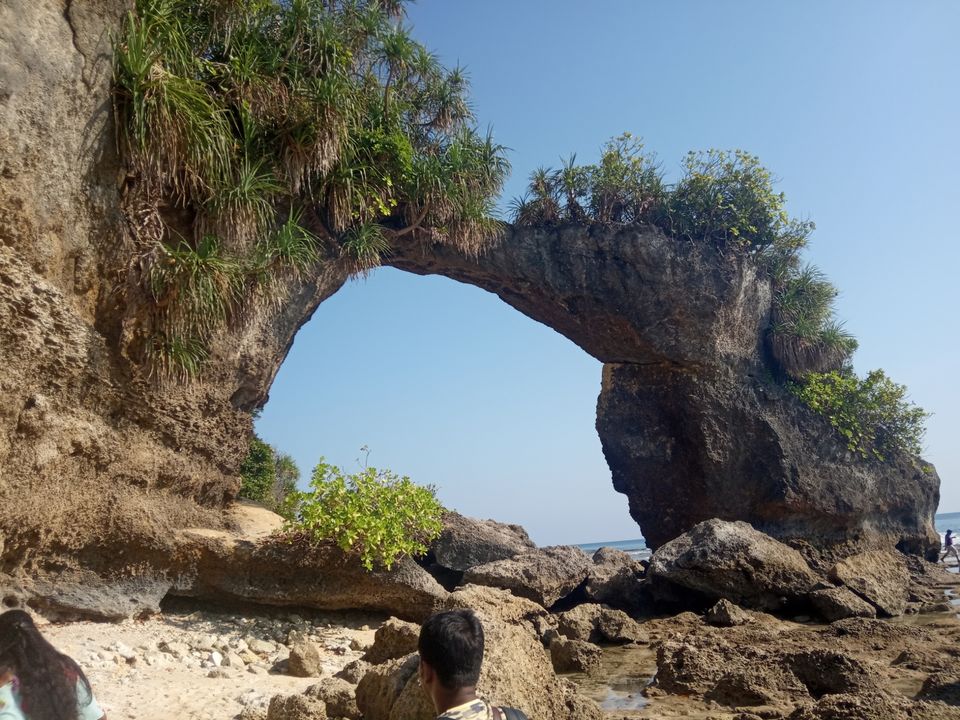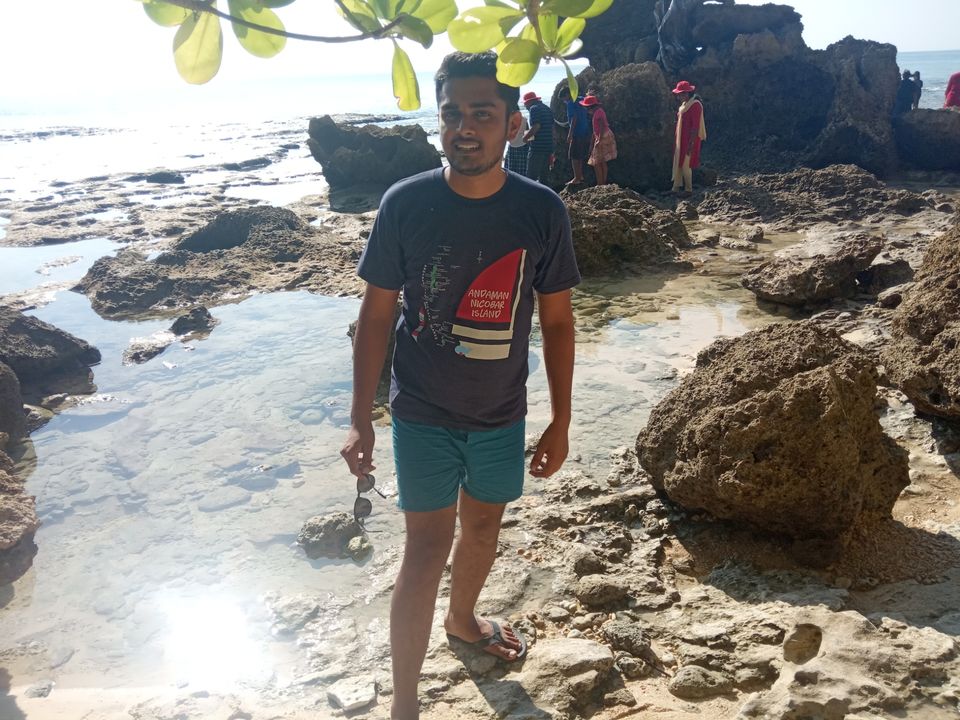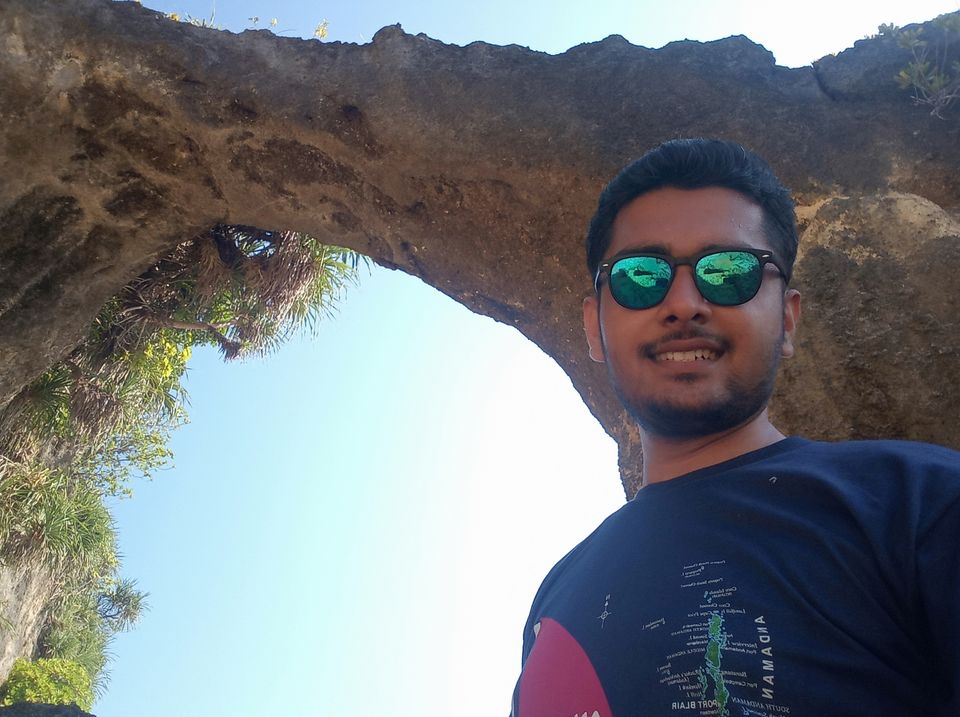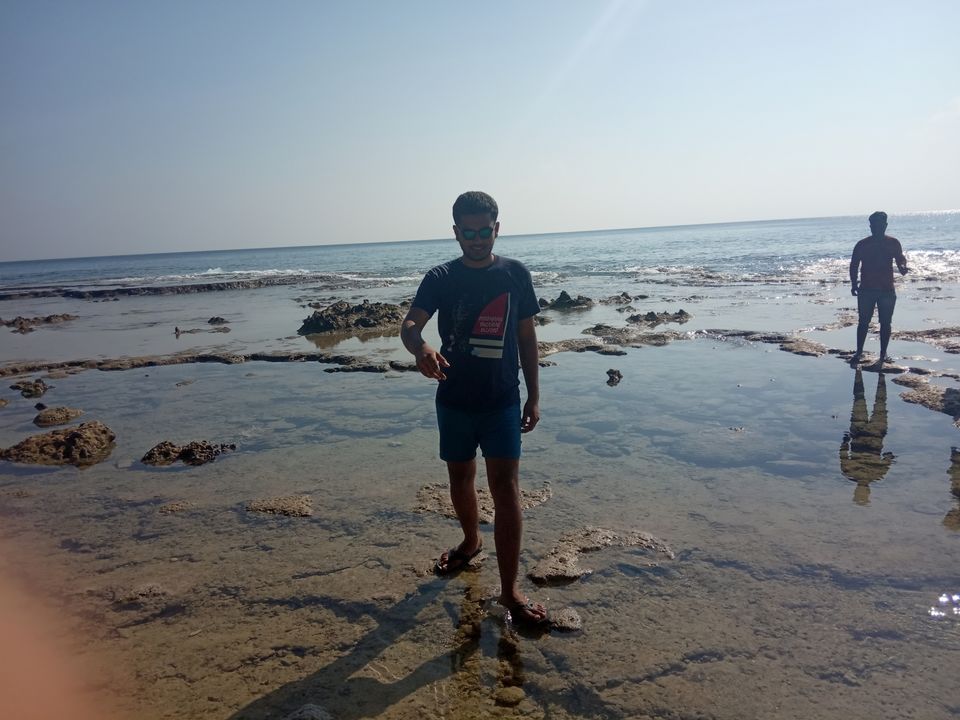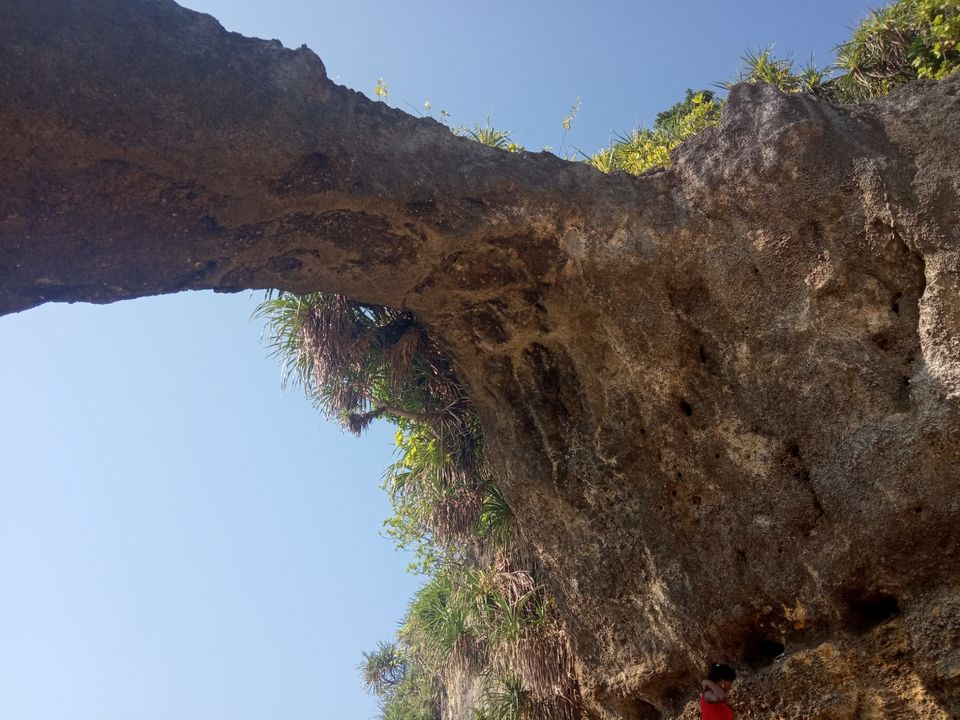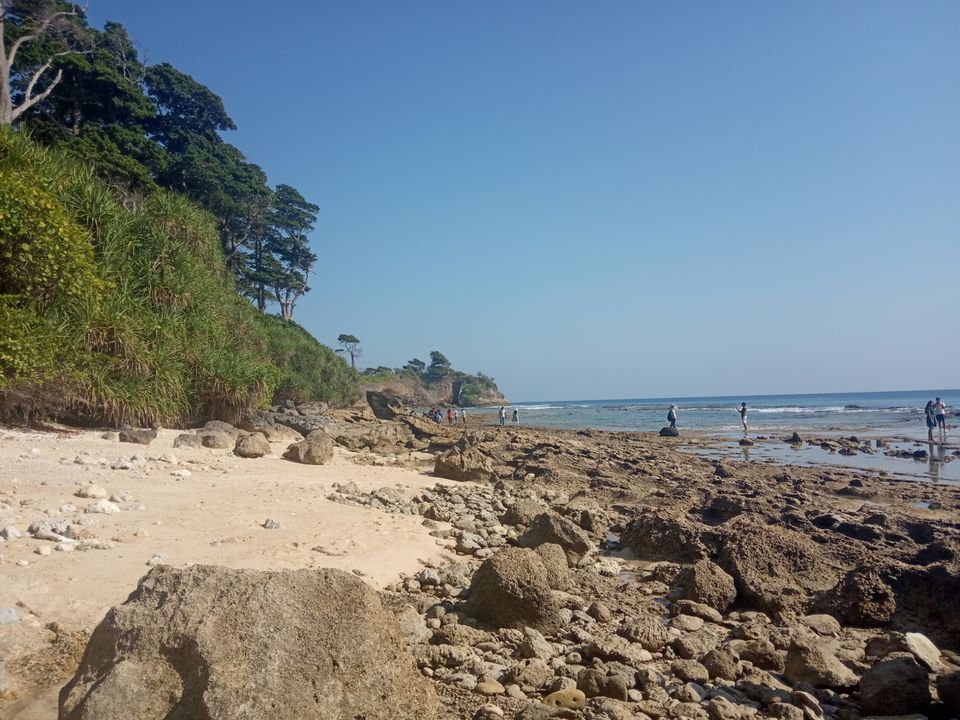 After coming back from islands we went for city tour of Port Blair this included a couple of museums like anthropological and navy.  After that, we went shopping in a government shop.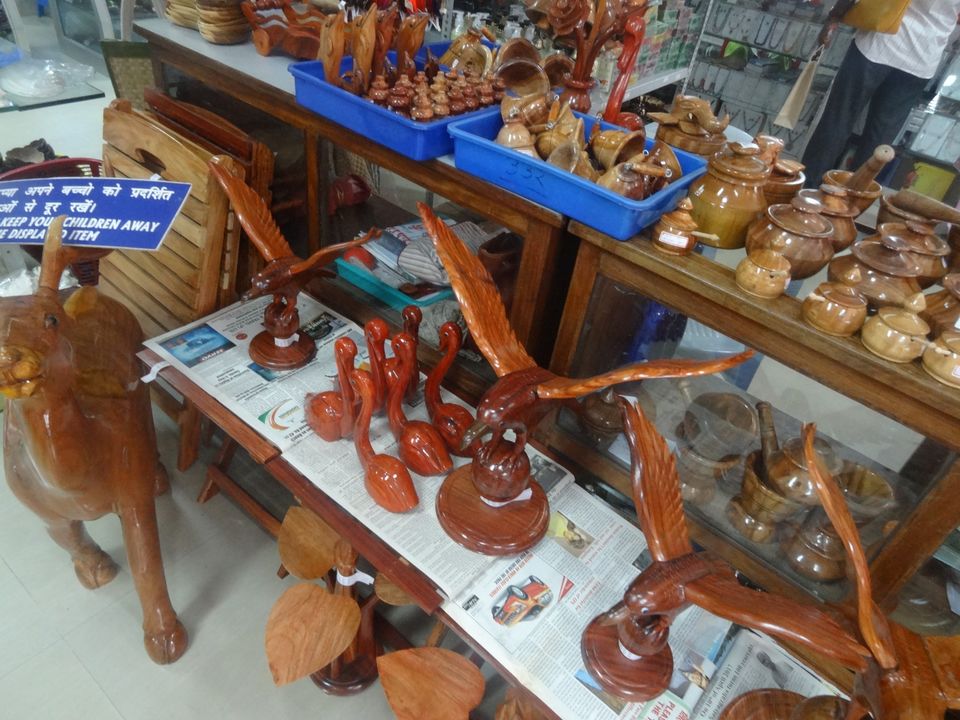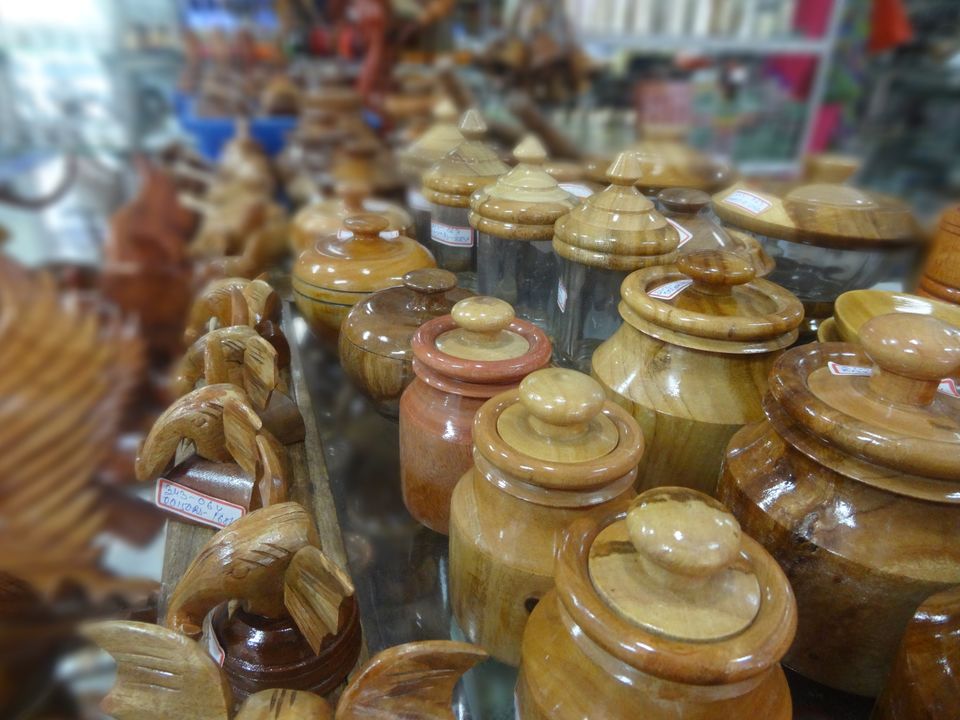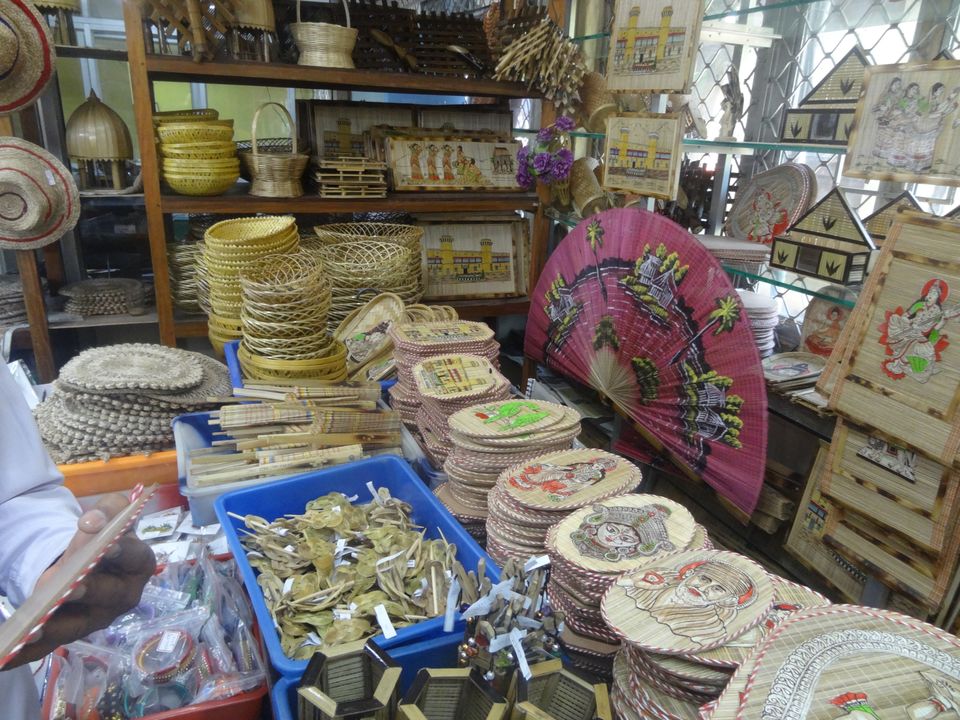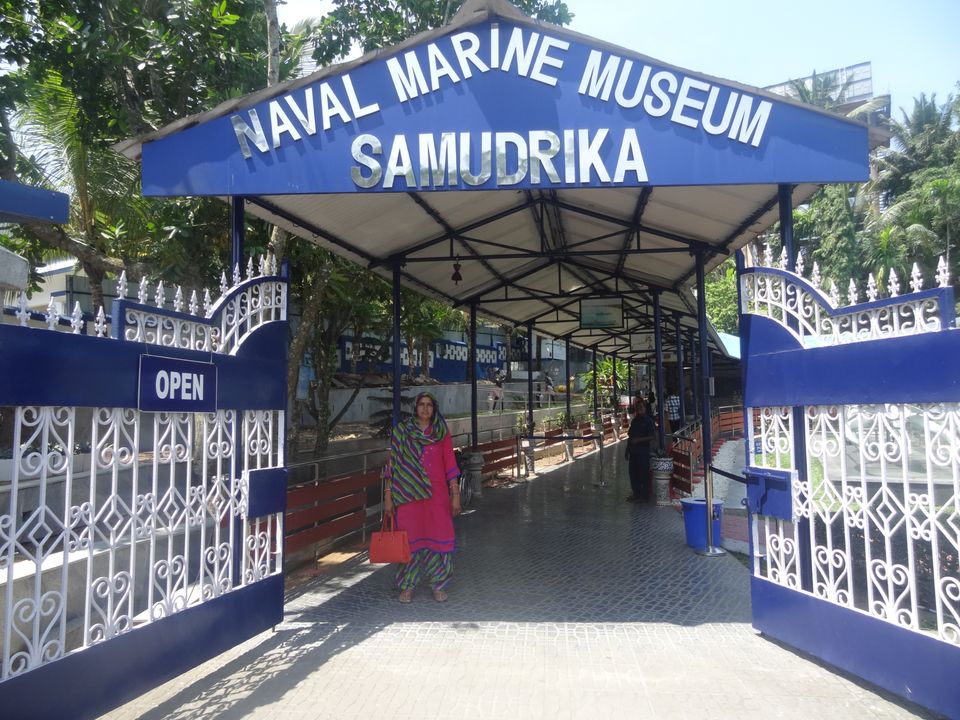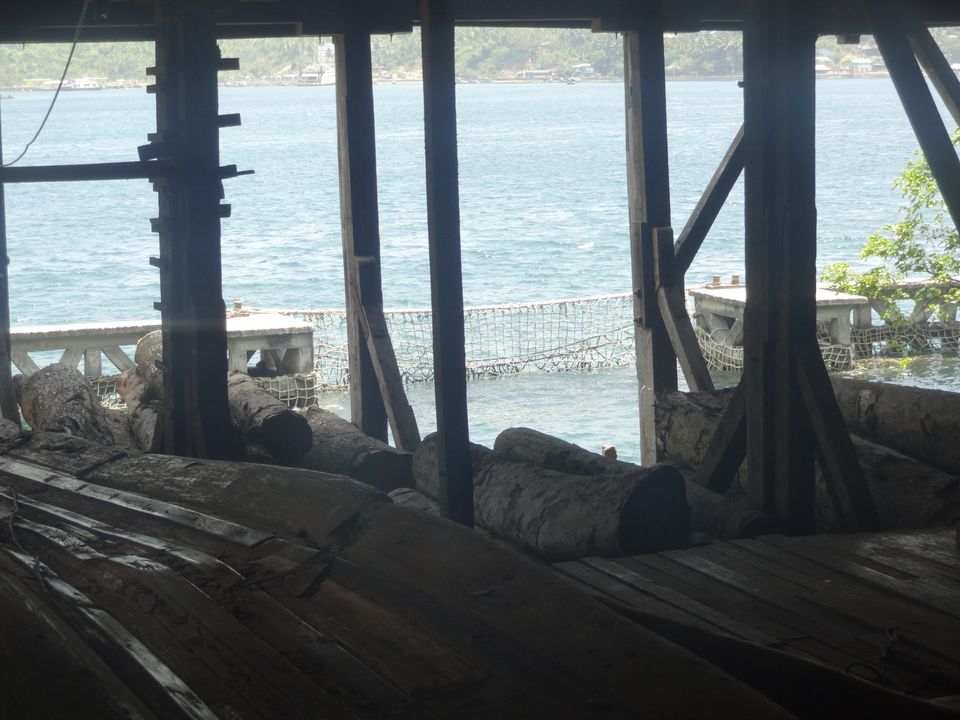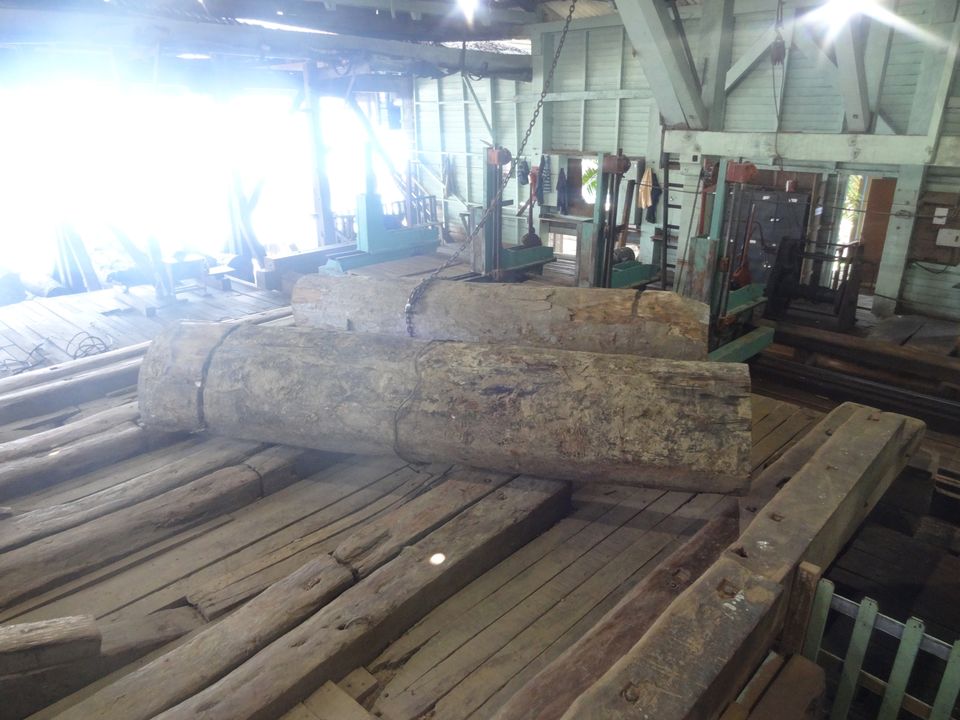 After completing city tour we went to chidiyatapu and Munda Pahar beach...
There is not a single chidiya present in chidiyatapu 🙁
Personally, I guess chidiyatapu suckss...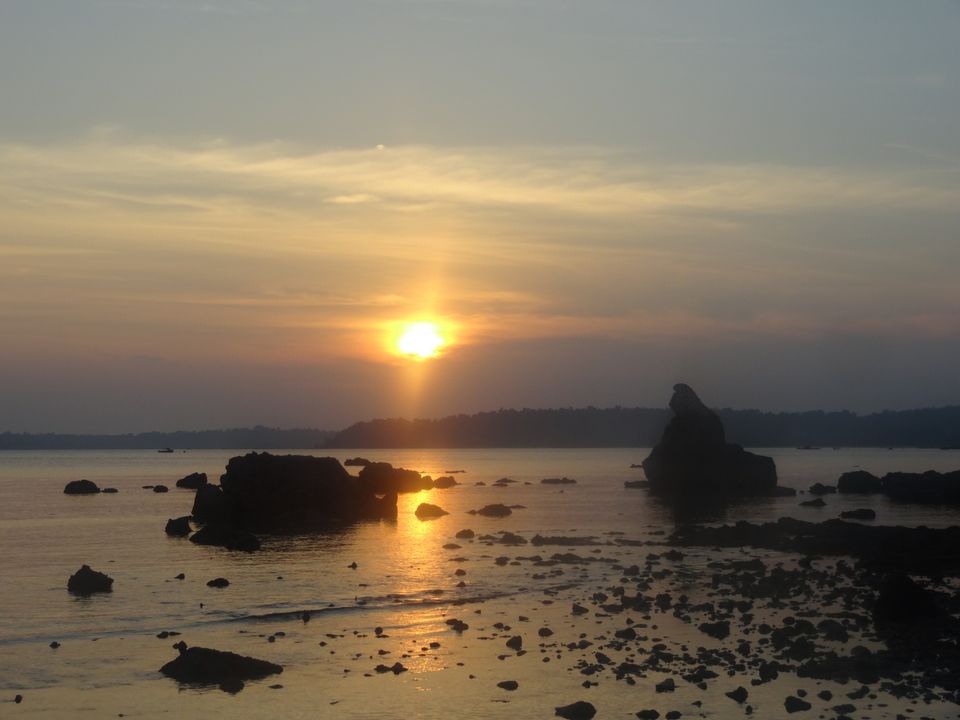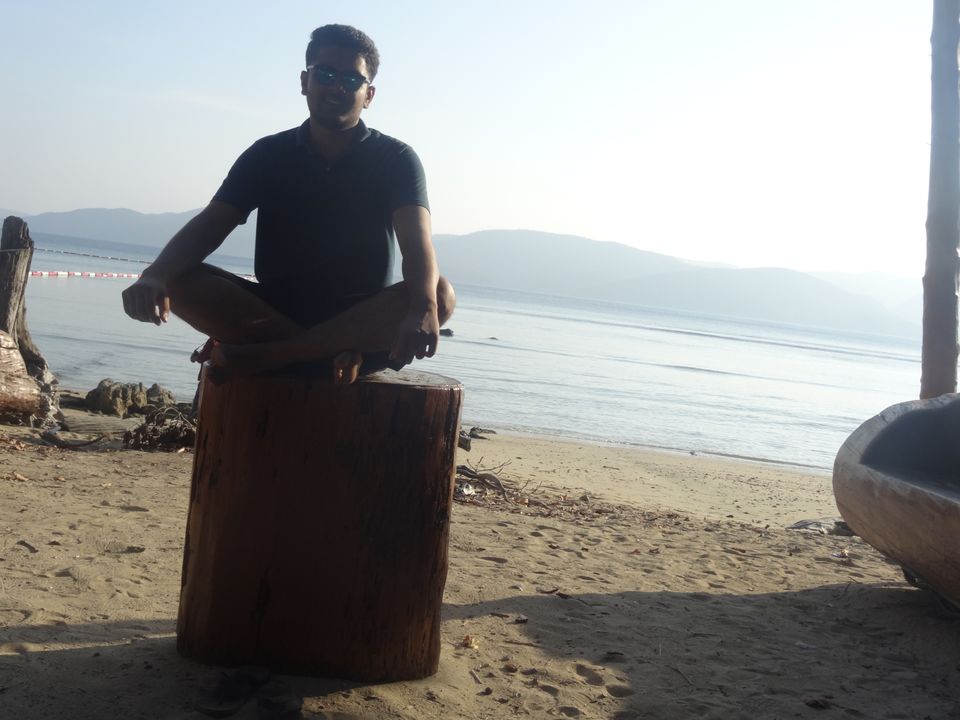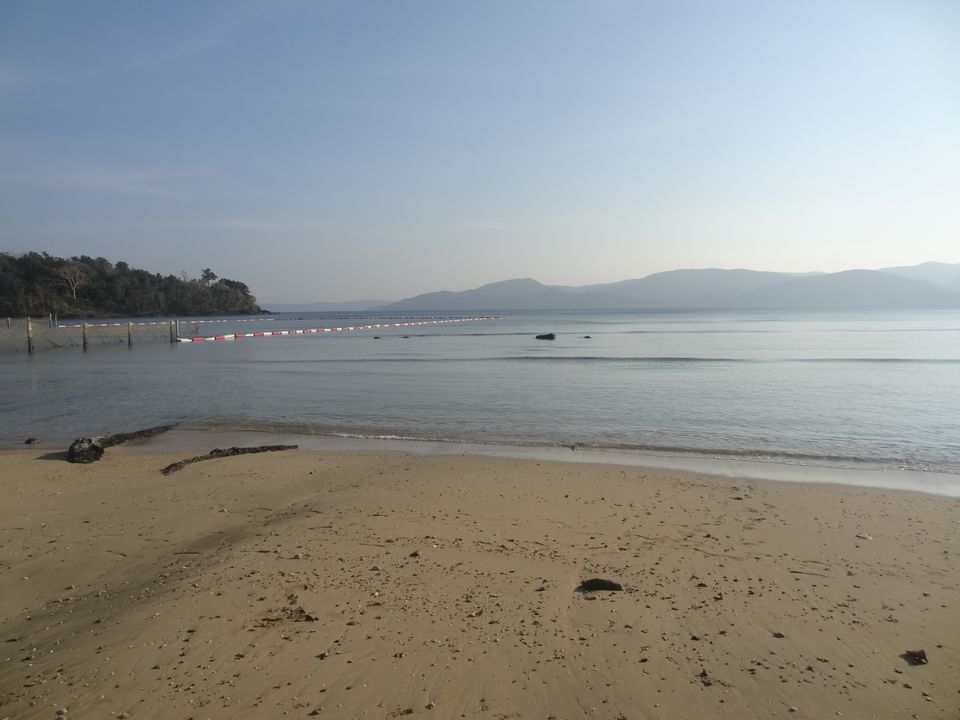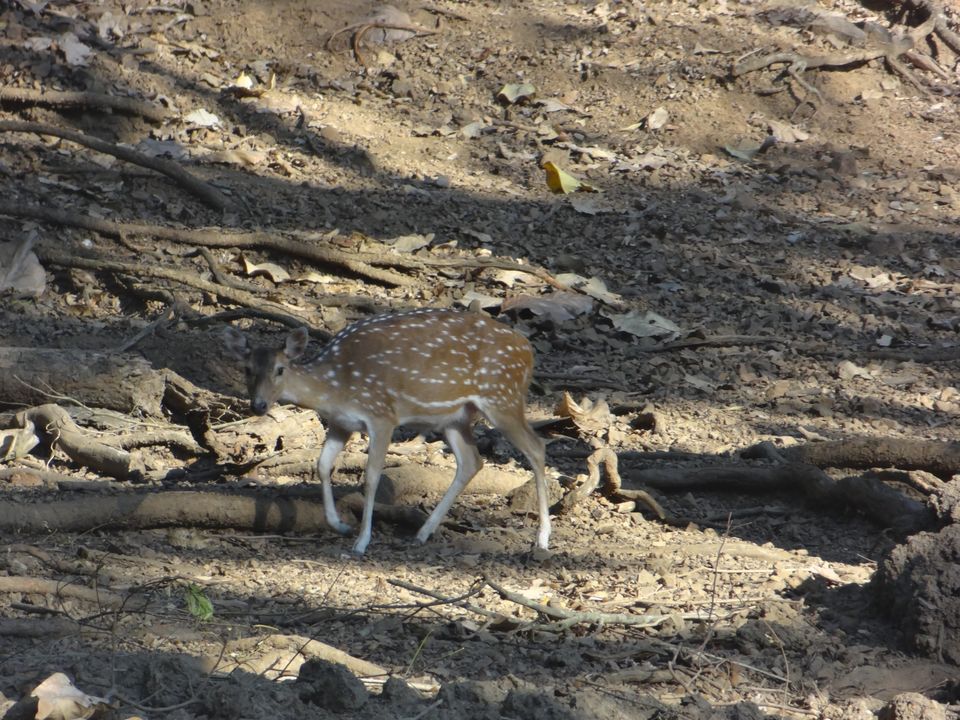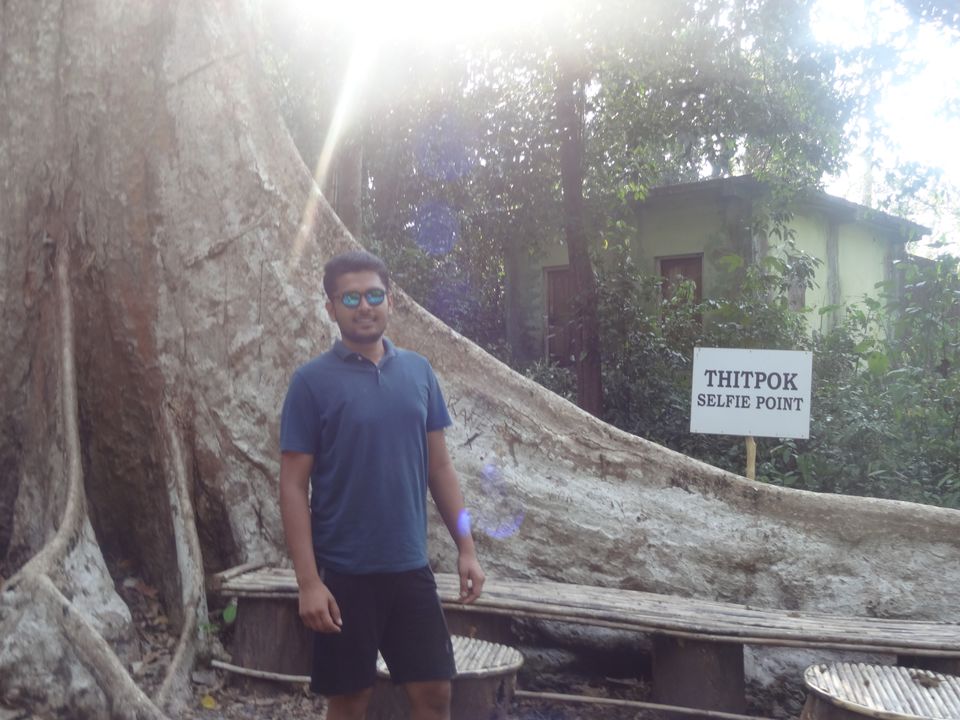 It was our last day of the trip we went to baratang island through roads of Jarawa forest reserve,  we were all eager to watch Jarawa tribe but our luck was not good. After reaching Baratang island we went to limestone caves via speed boat, it was fun.  Limestone caves were beautiful and they were shining brightly but for caves, you need to walk around 1.5km that is a little boring...