Landing on Port Blair. Small but beautiful airport. Landing part is really amazing as the airport is small, pilot applies breaks suddenly so you will feel yeowww.....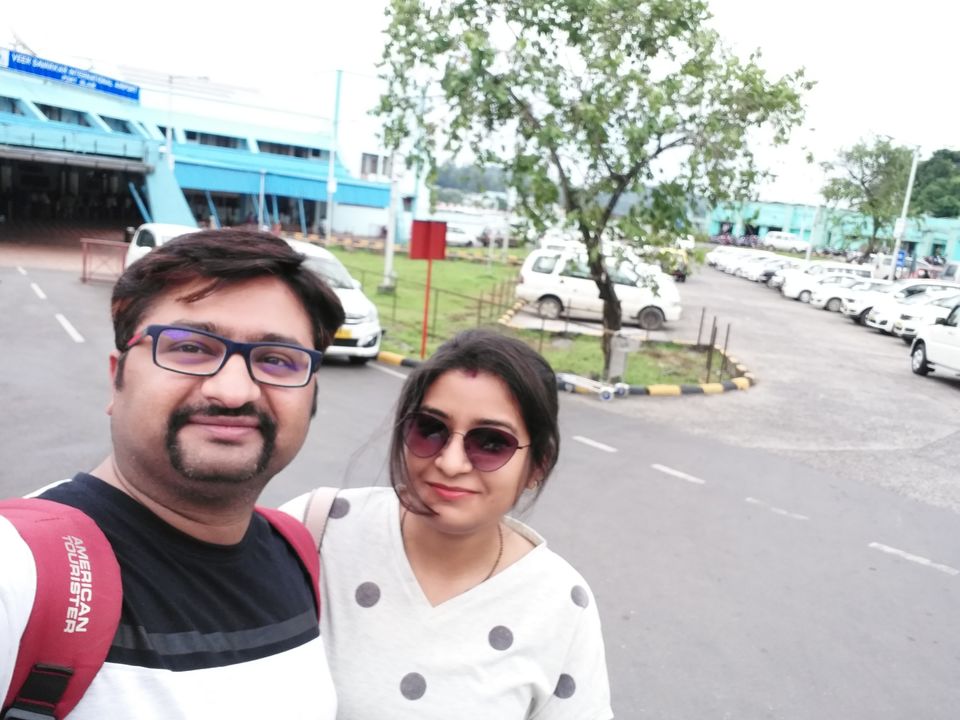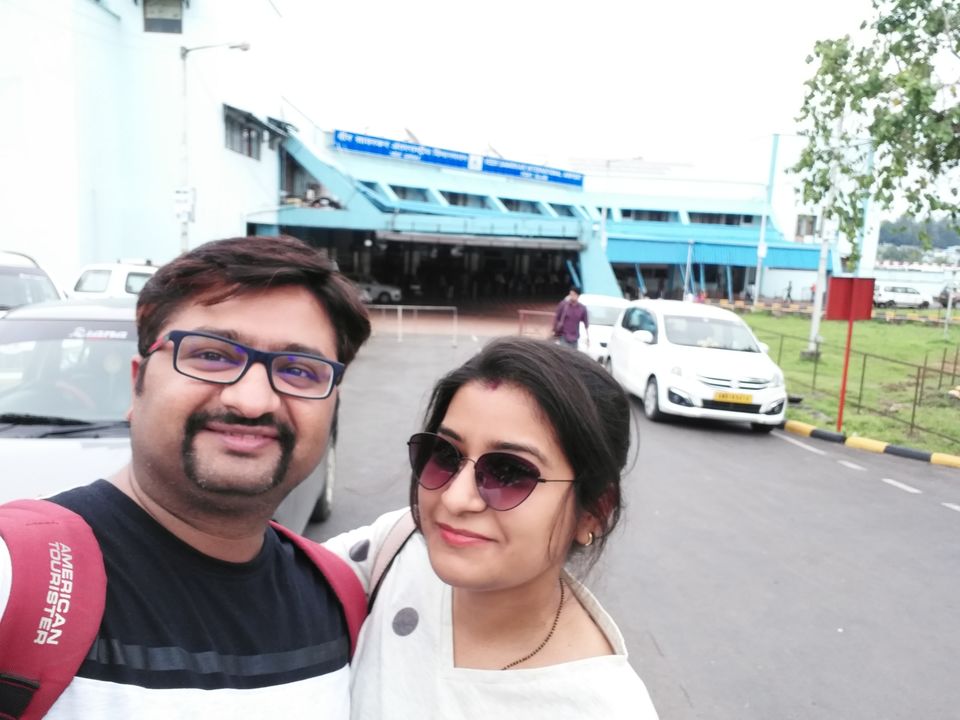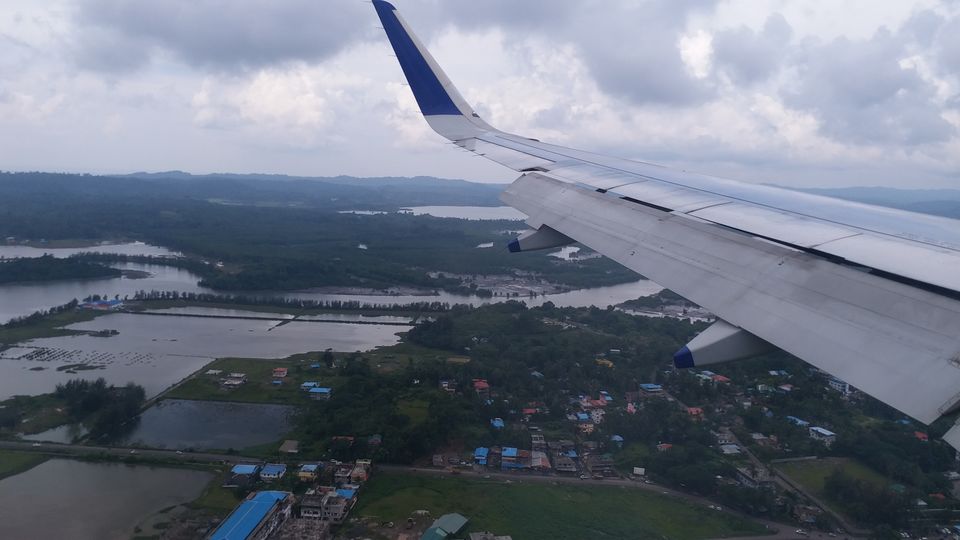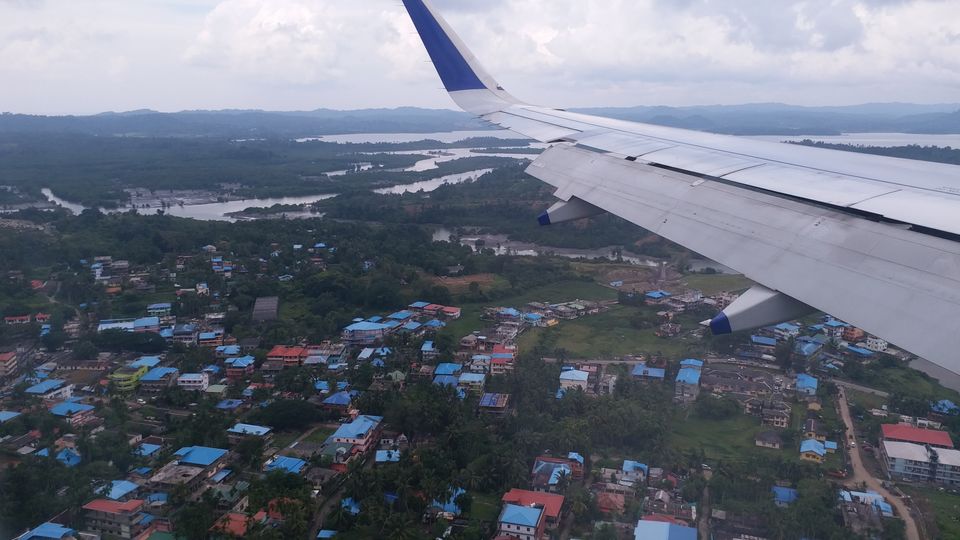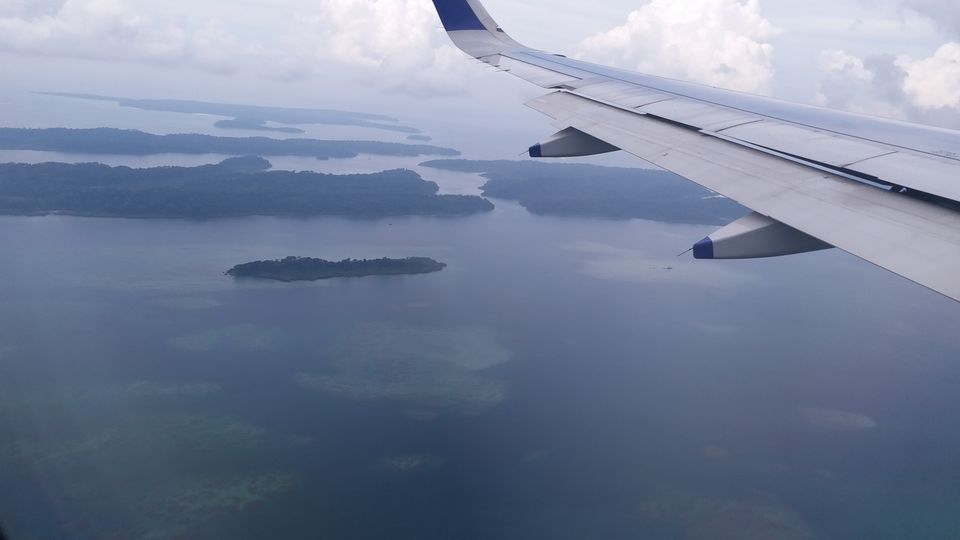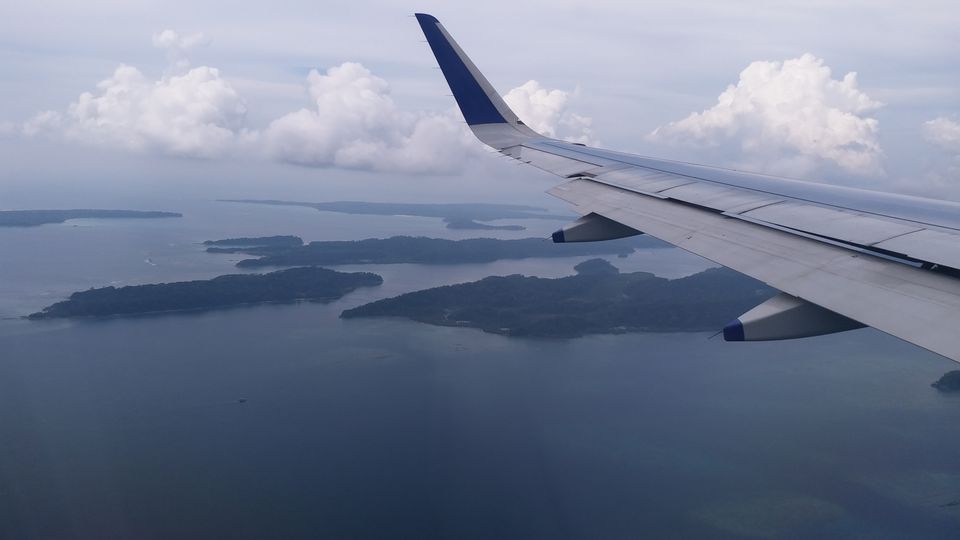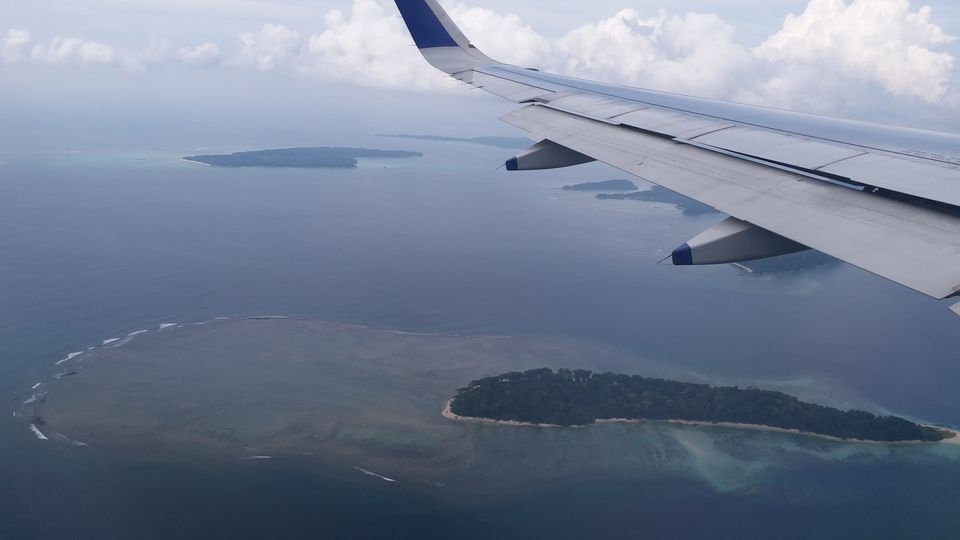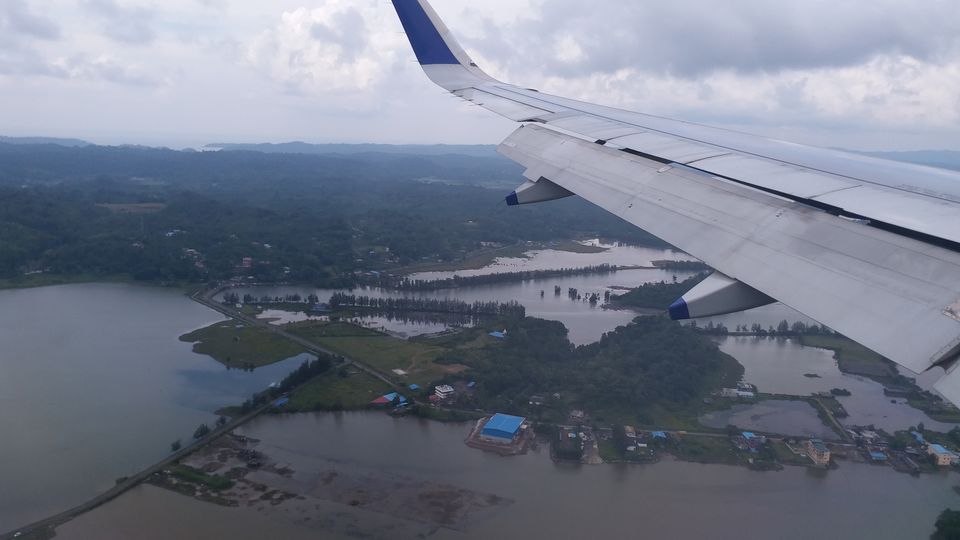 After landing we moved to our Hotel TSG Grand which we pre booked from MMT.
Small hotel but met our expectation as we have 2 days of stay in Port Blair and on both days we have plans to visit new places....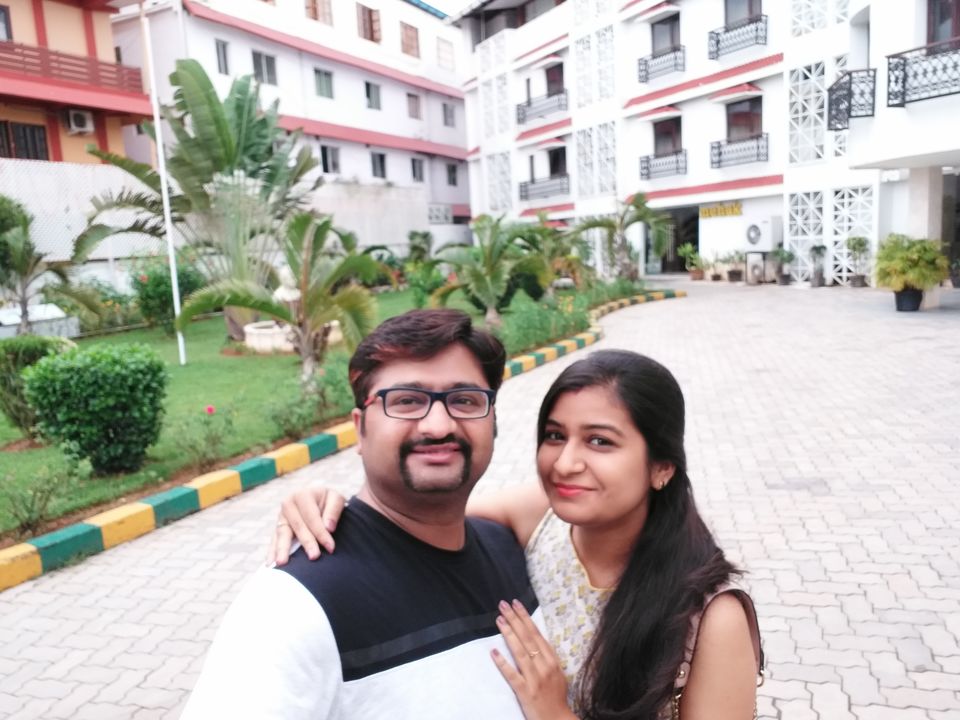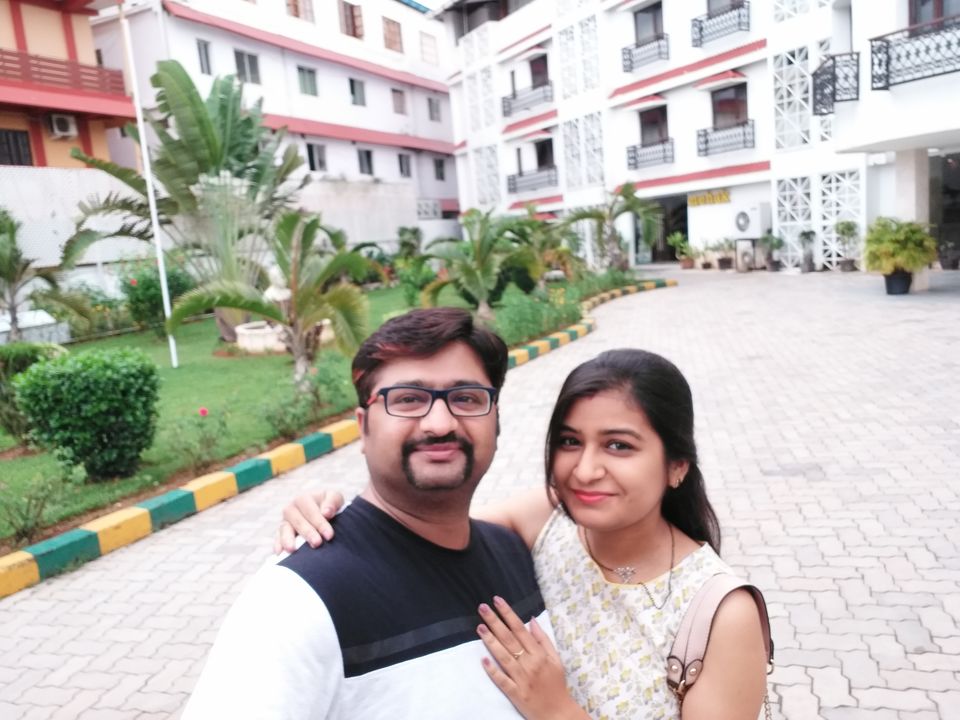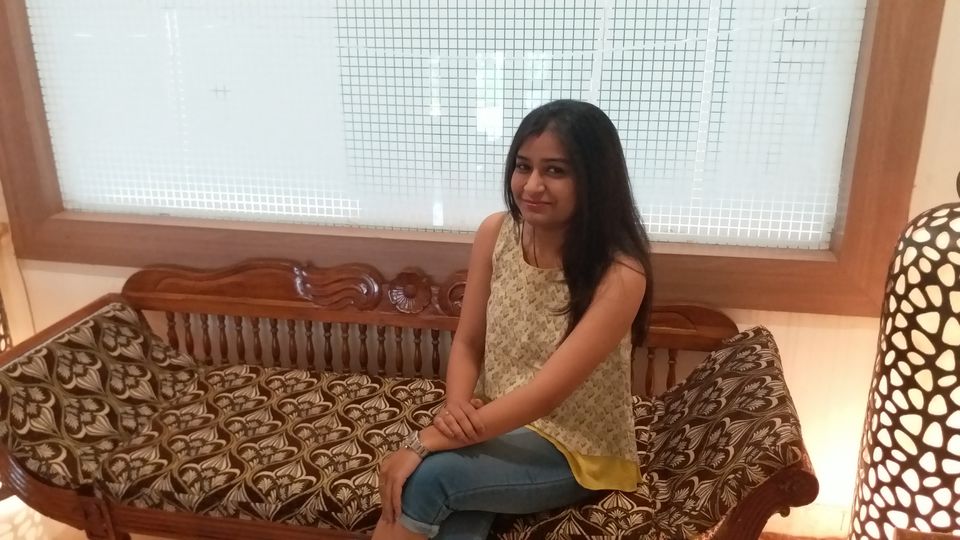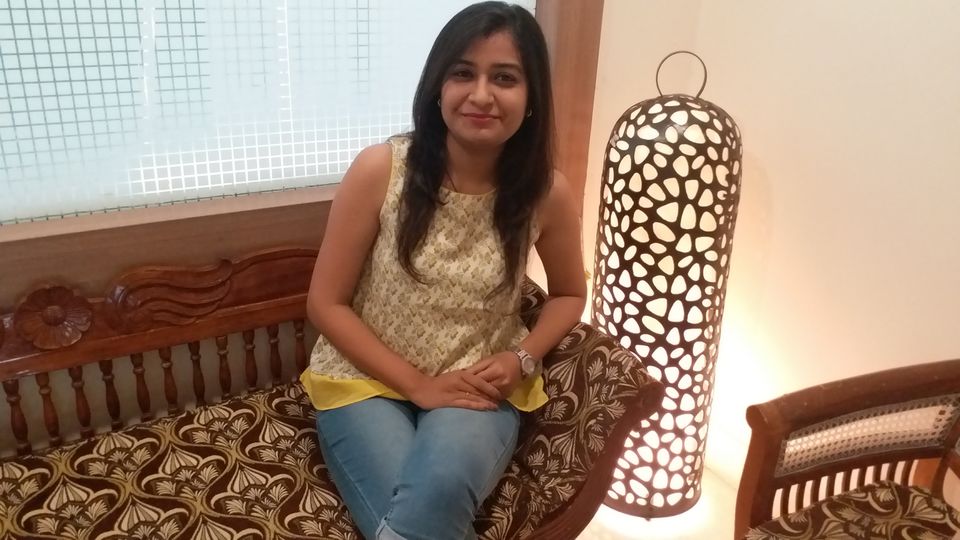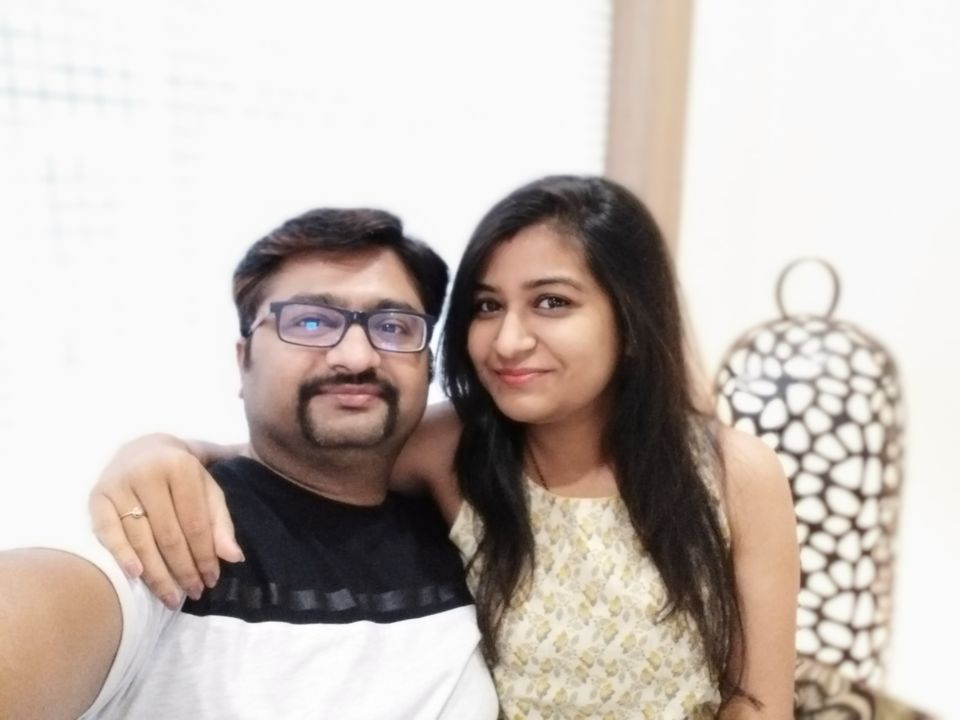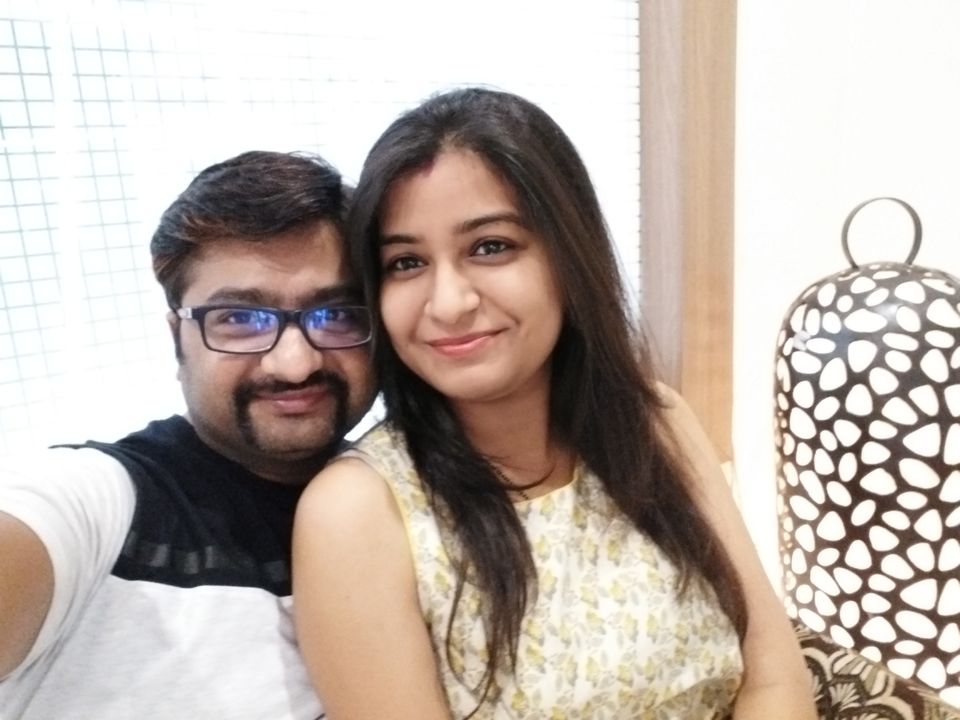 Visited Cellular Jail. Weather was so amazing on that day as there was a thuder storm passing Adamans. Cool winds flowing with good speed, cloudy skies..
We felt the atrocities done by the Britishers on our Kratikaries, how they were tortured mercilessly. It was really depressing place to visit and imagining how our brothers and sisters survived all those atrocities. 😞😞😞
But our depression got cooled off by the heavy raifall just after coming out of the Jail, when we were enjoying samoshas.. 😂😂😂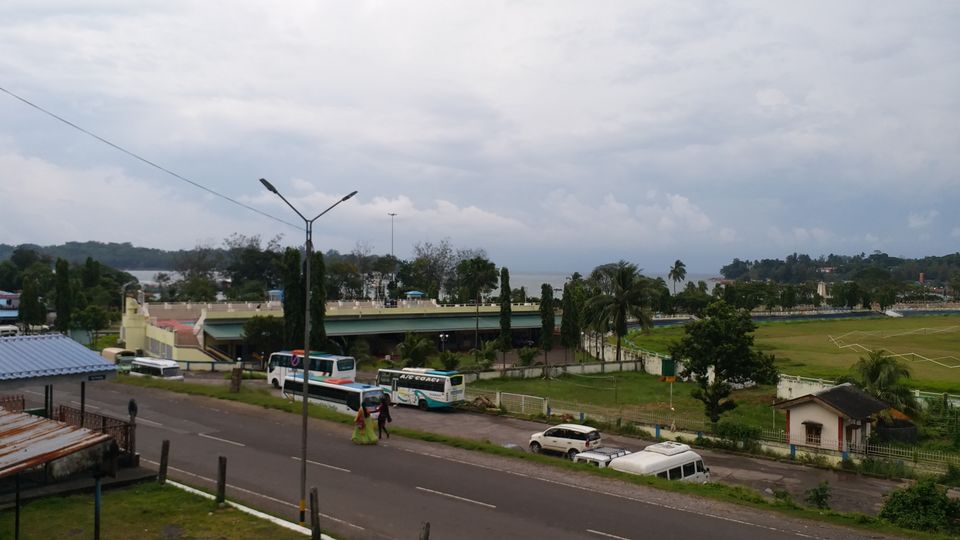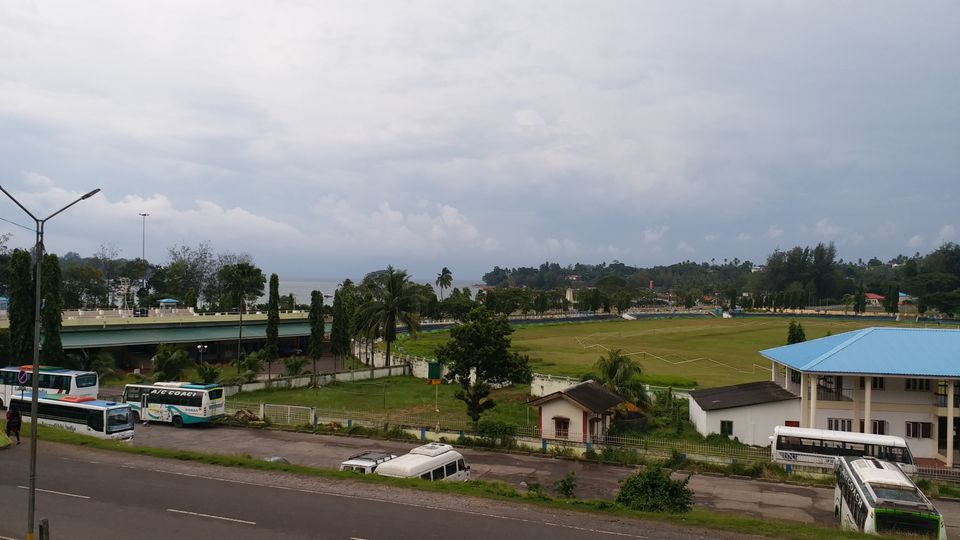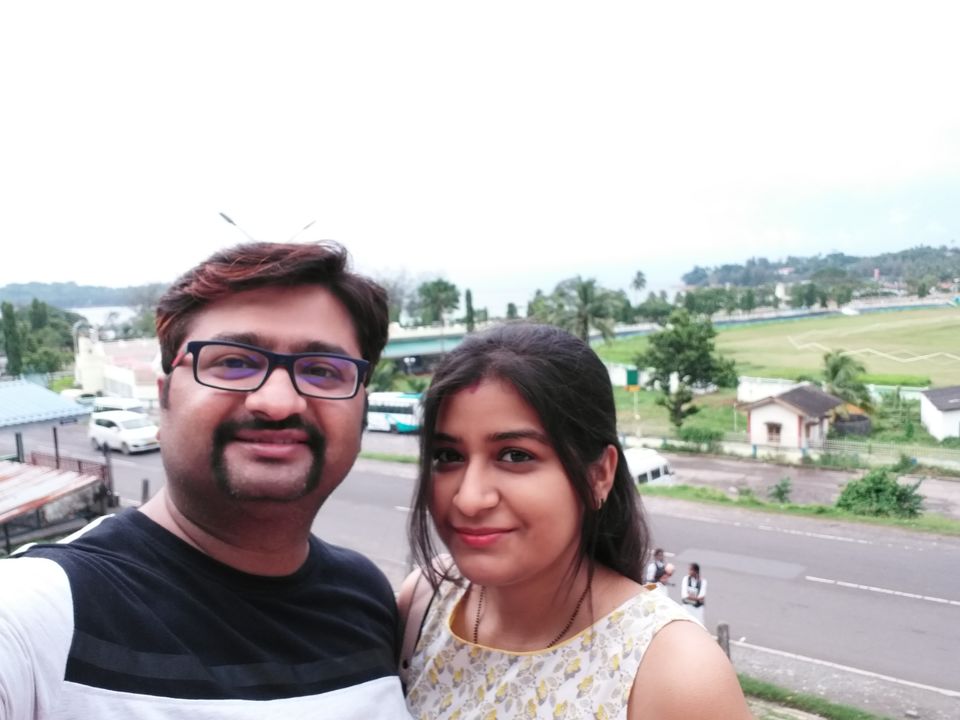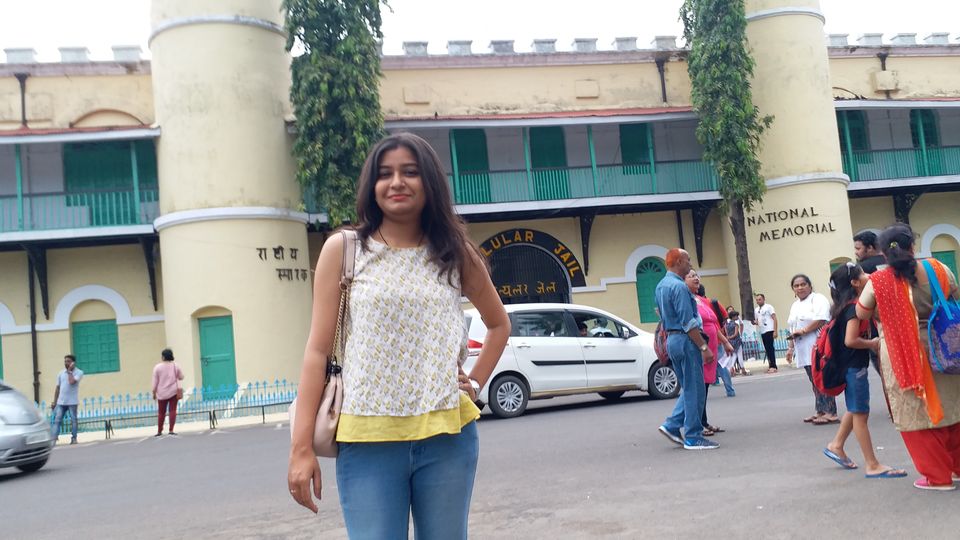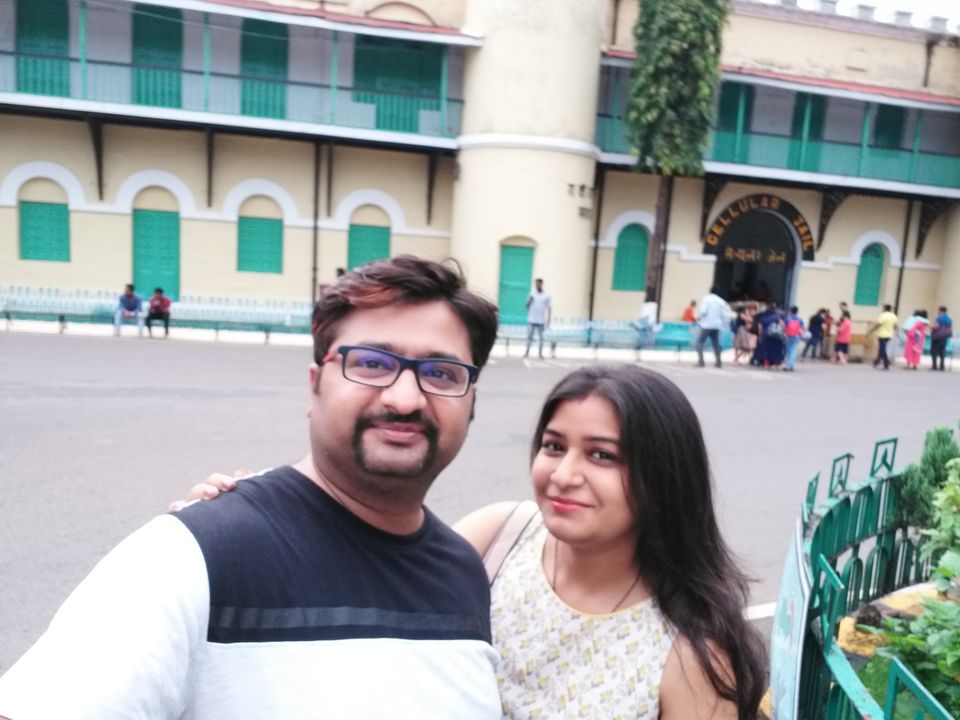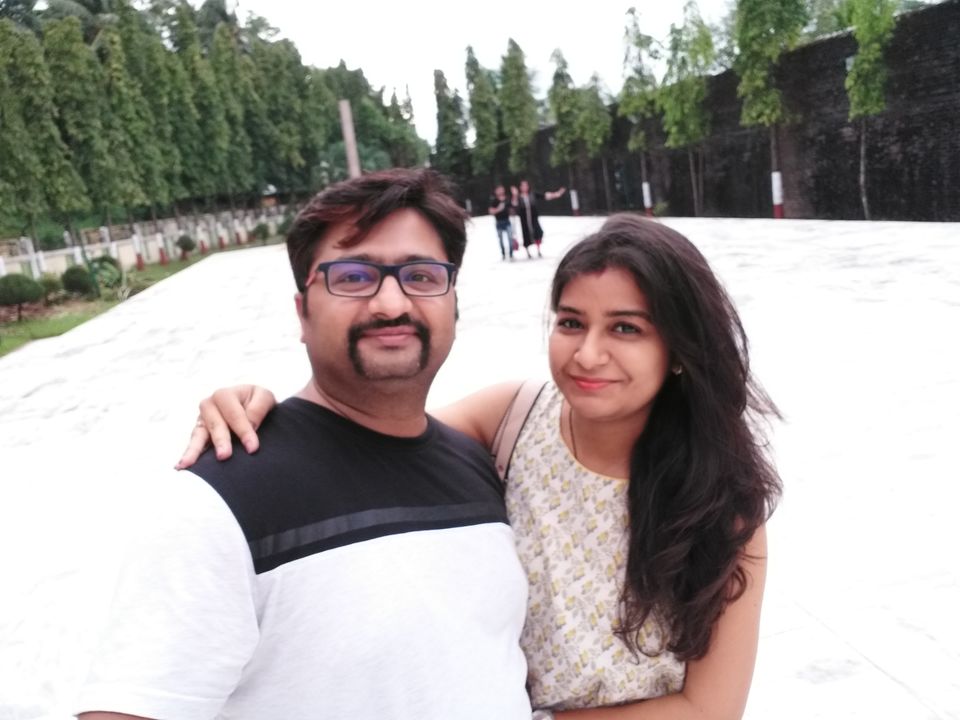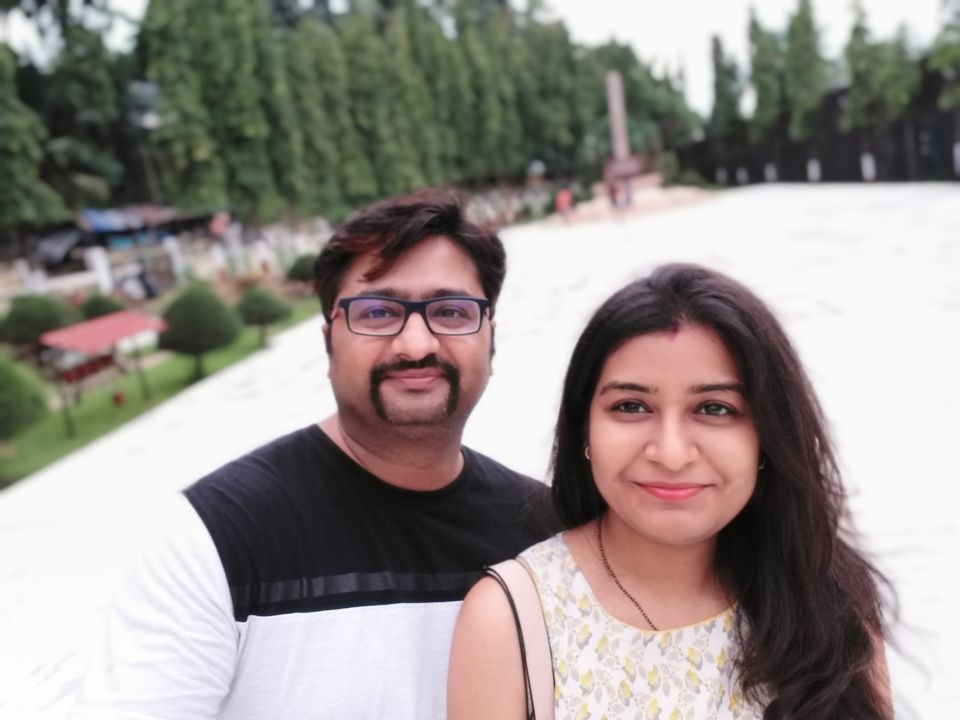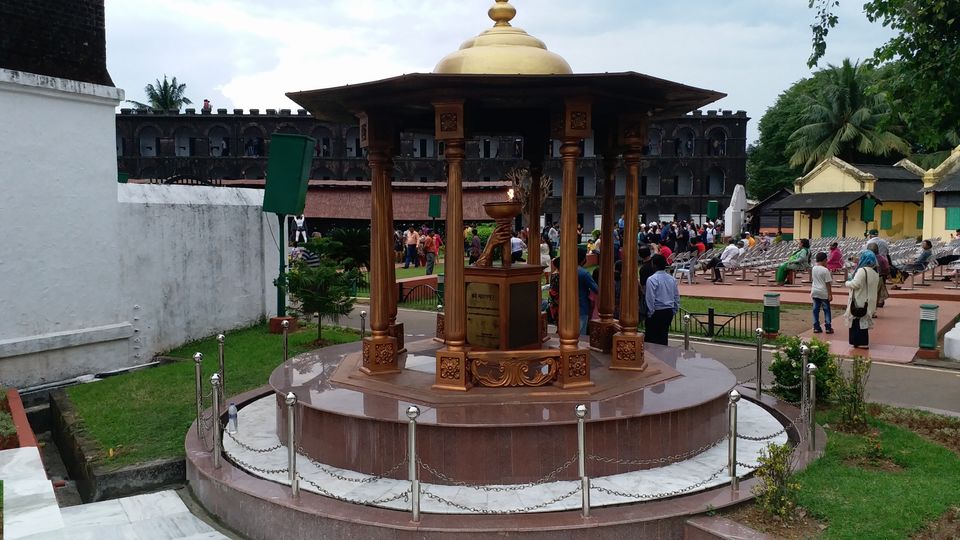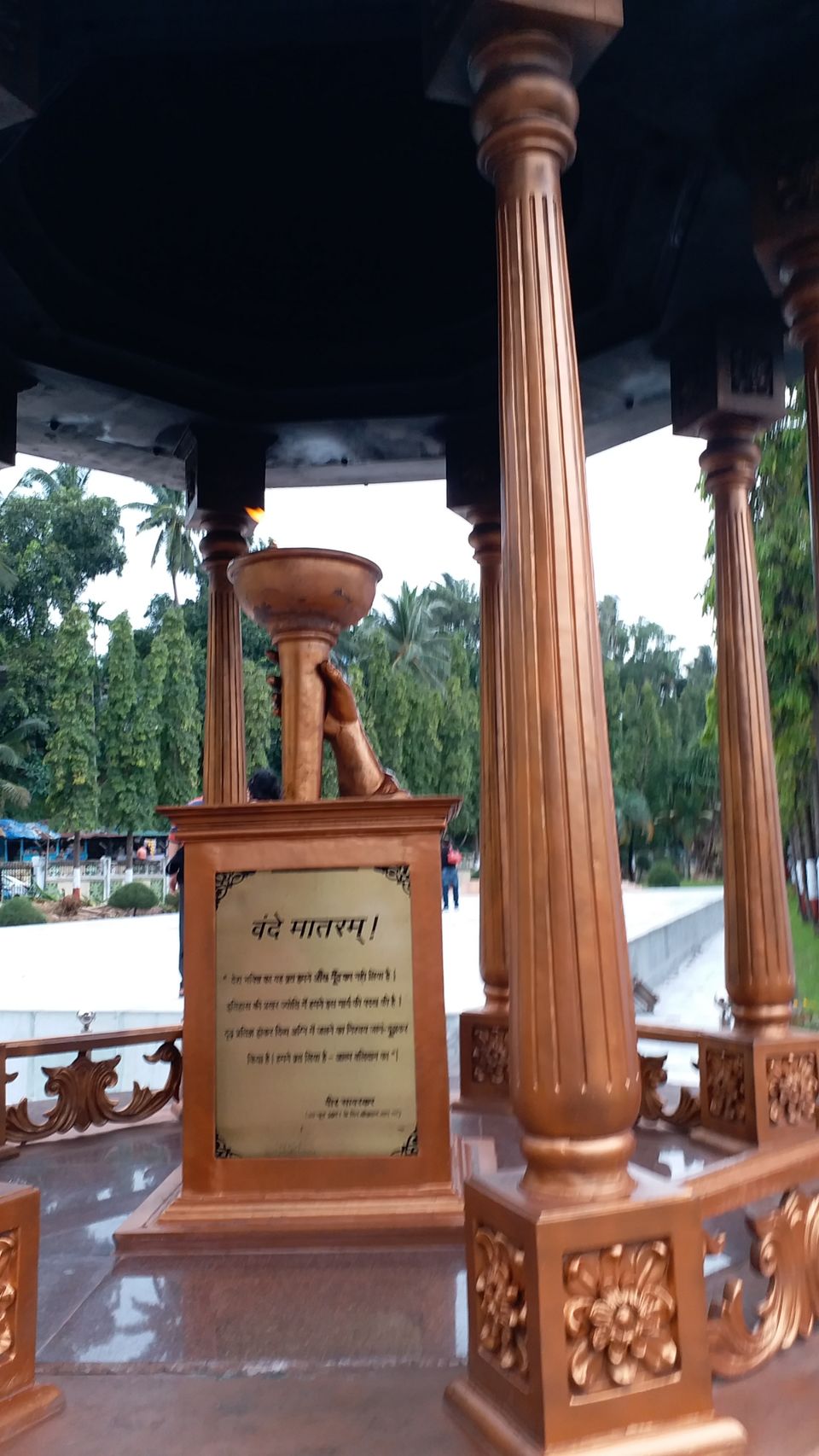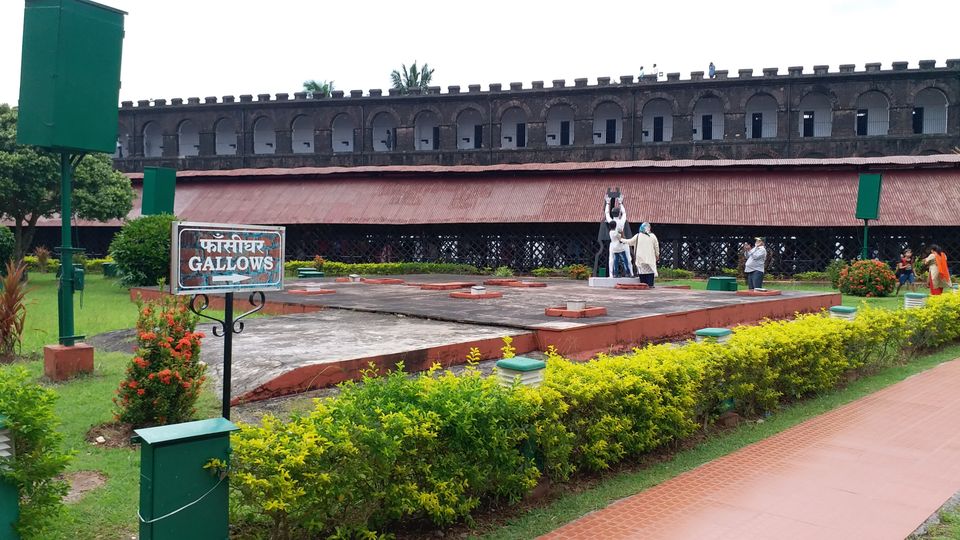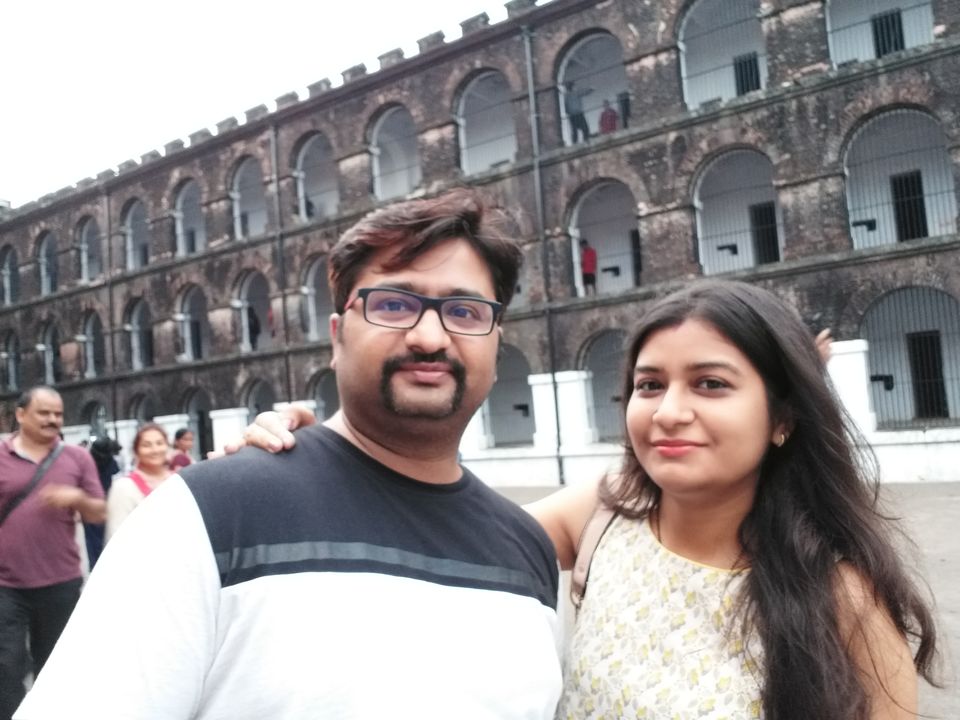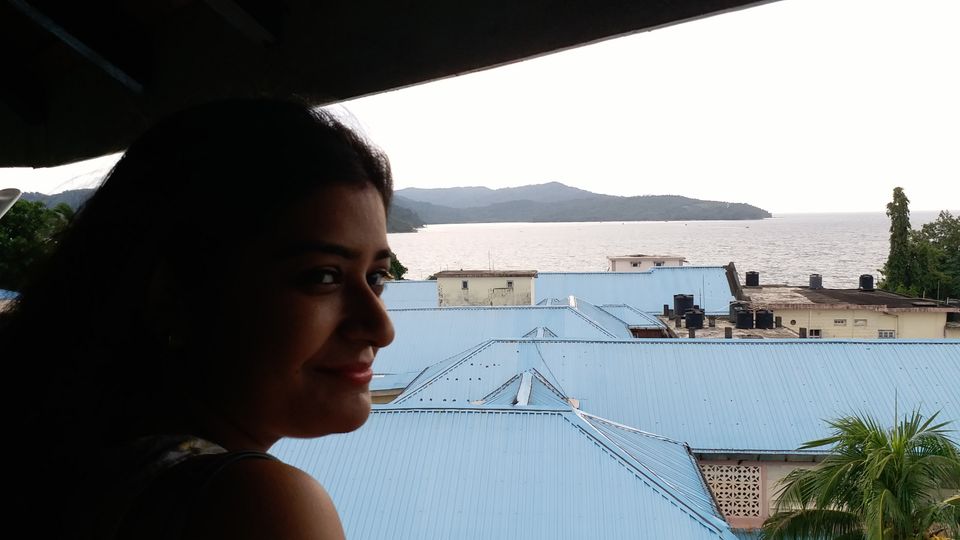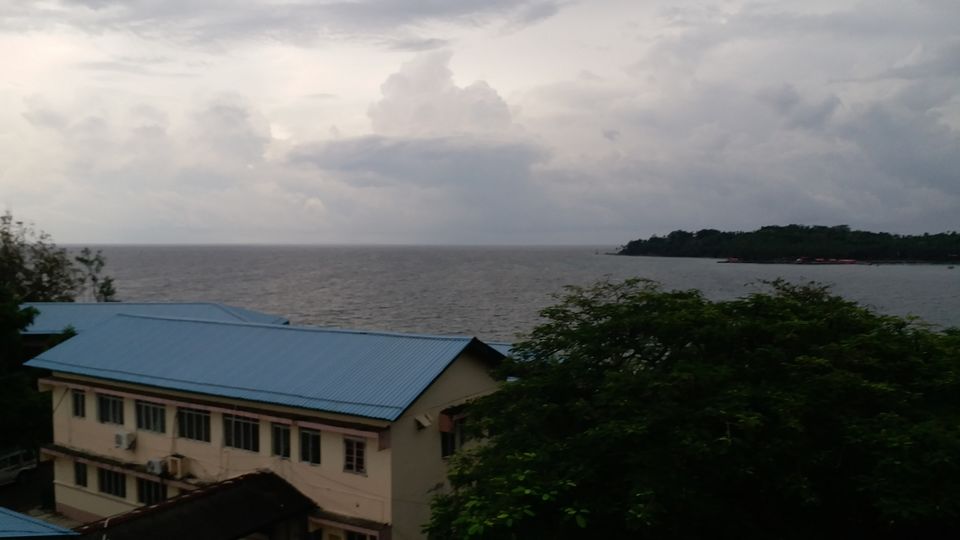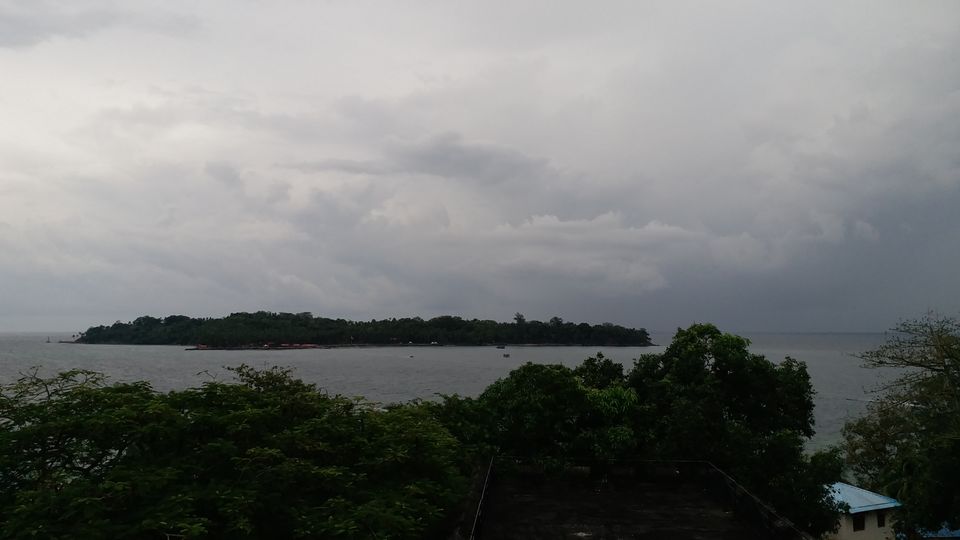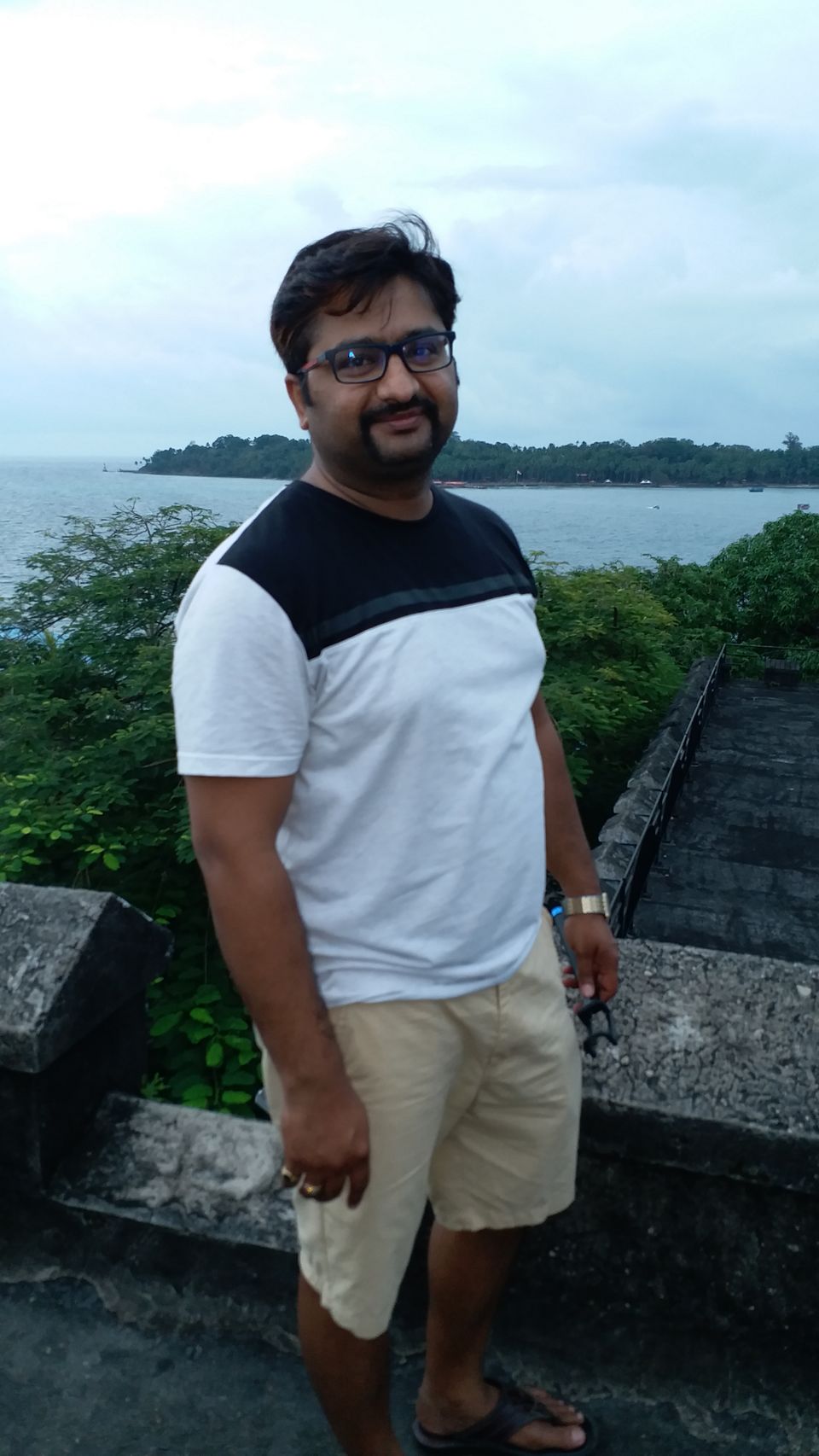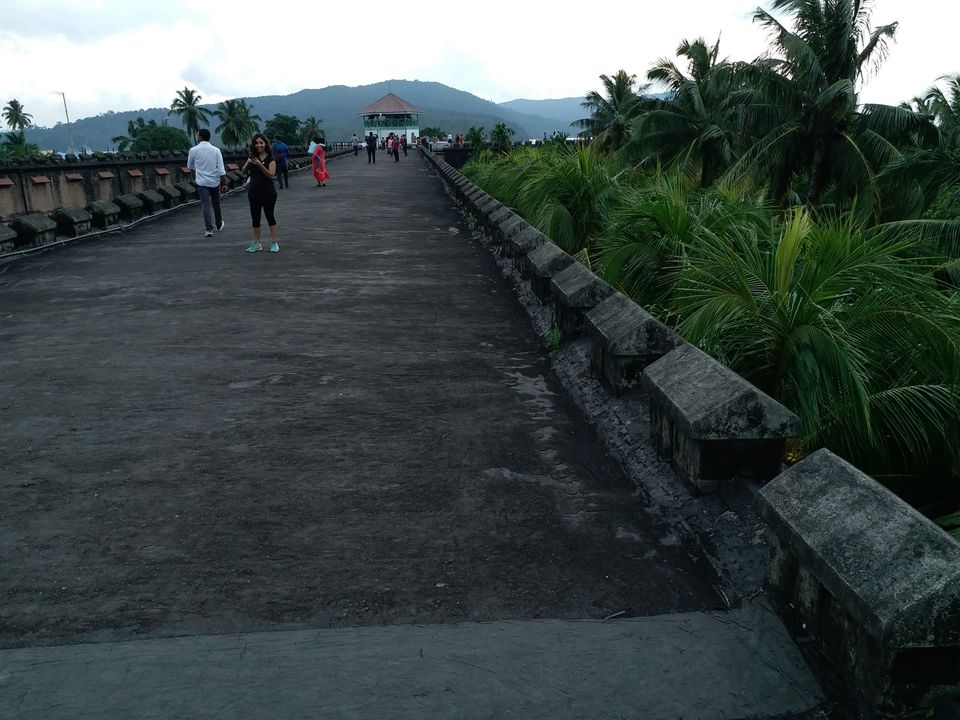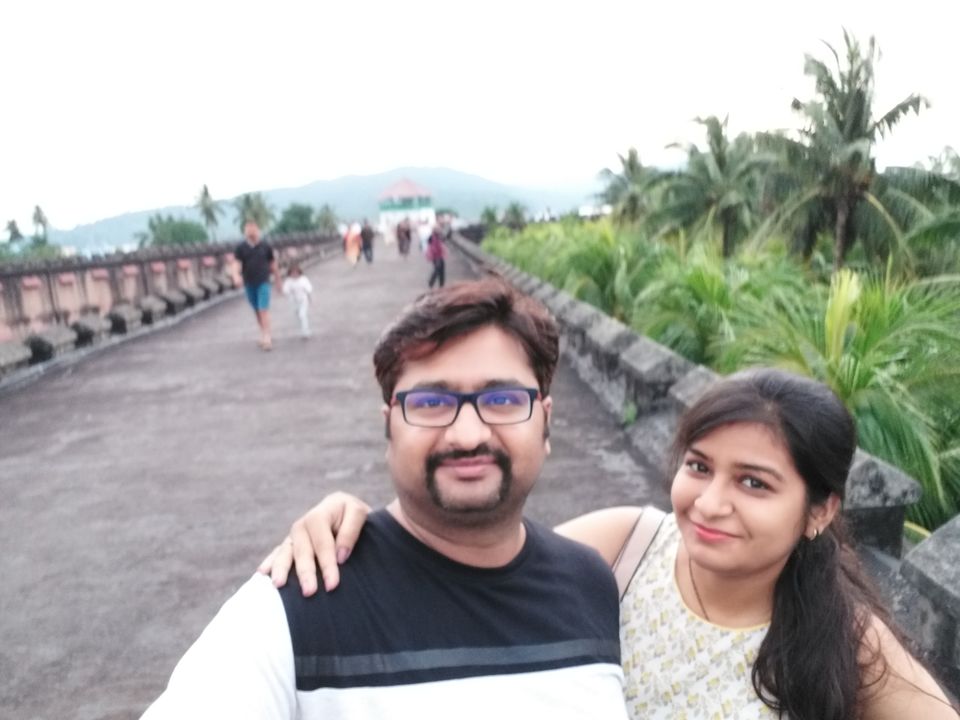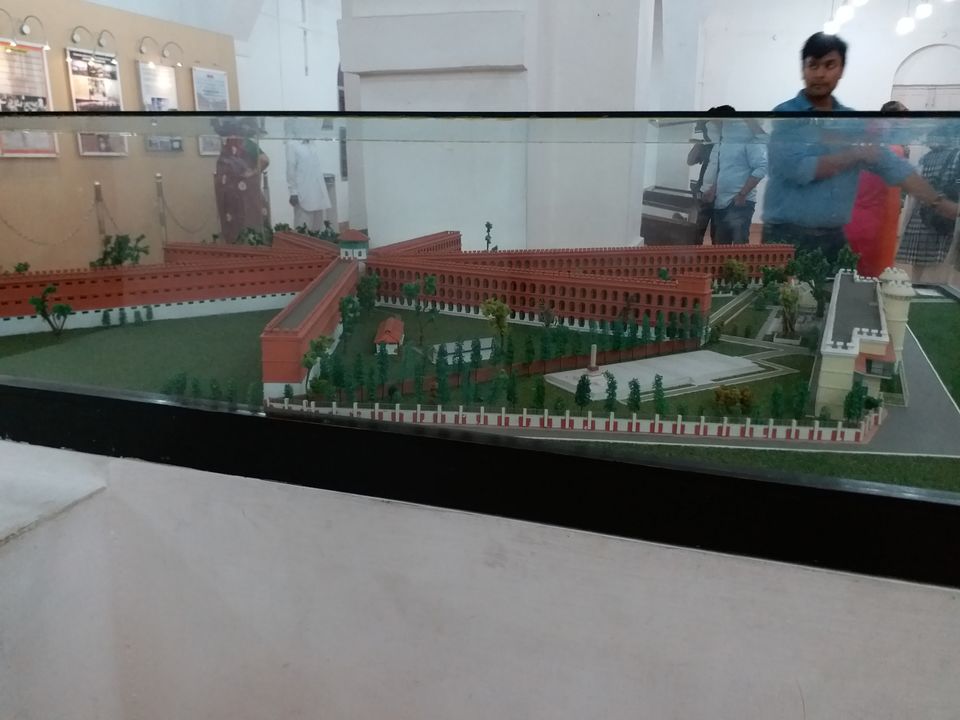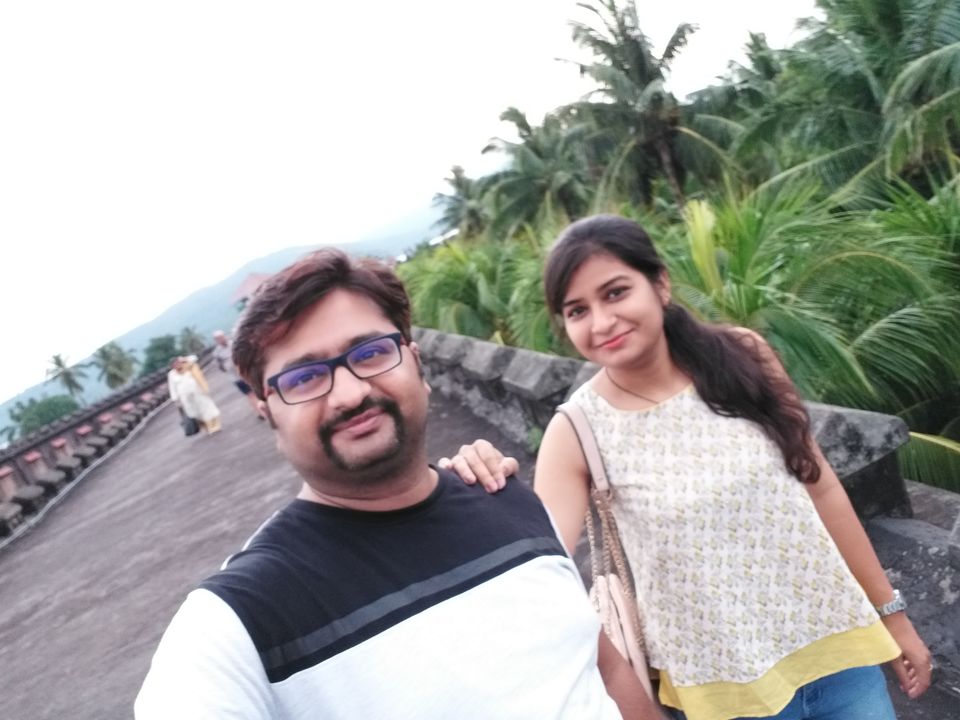 Visiting Jolly Buoy Islands...
Jolly Buoy and Red Skin Islands are two islands which are opened for visitors once a year interchangibly.
You need to get permission from Govt for visiting the Island.
These Islands come under the MG Marine National Park and are Reserved for Marine life for Coral Reefs, sea turtles, various fishes. Even fishing activity is banned on surrounding sea area of these Islands.
You can book your tickets for visiting these Islands online on trip.experienceandamans.com.
They will provide you to and fro cabs to Wandoor Jetty. From Wandoor you will Govt Boats to reach the Island. Its 2 hours visit on the Island and it takes around 1 hour to reach the Island from the boat.
Whole way from Wandoor to the Jolly Buoy Islands is covered with dense lush green forest on both sides. Its visual treat for your eyes.
You can have glass bottom boat ride there and snorkling some times if Govt has given the permission.
Water is so clear that you can see clearly till 50-80 feets in the water.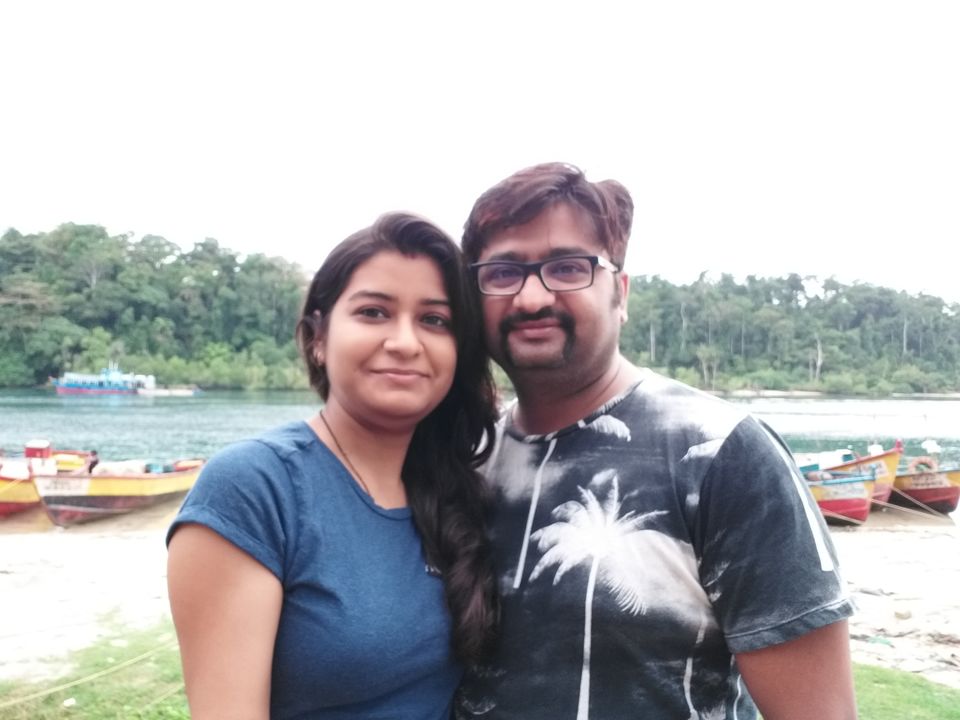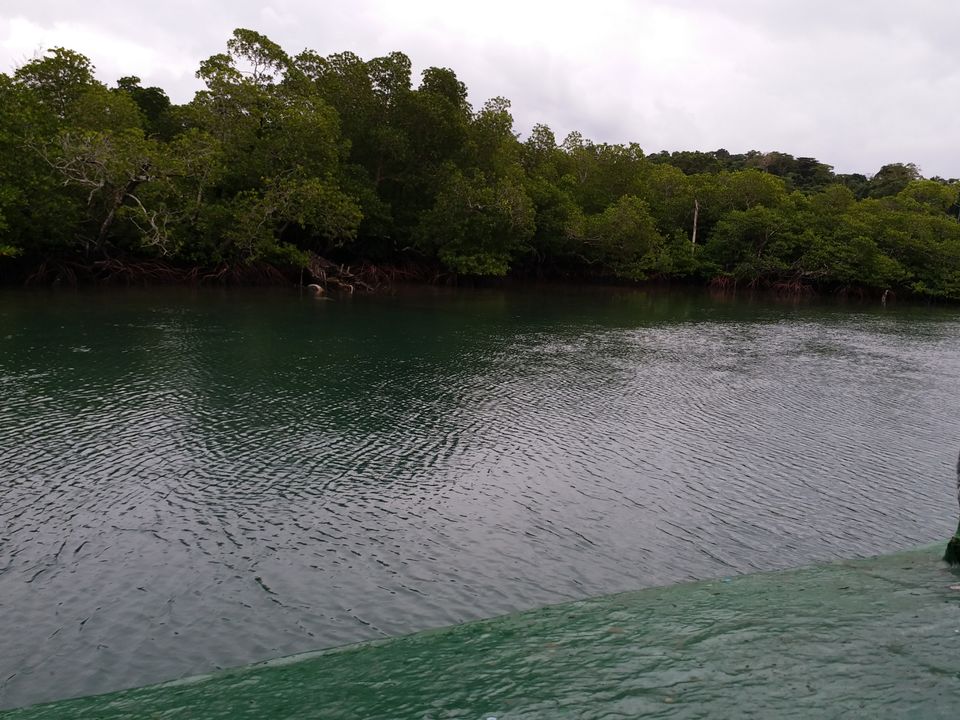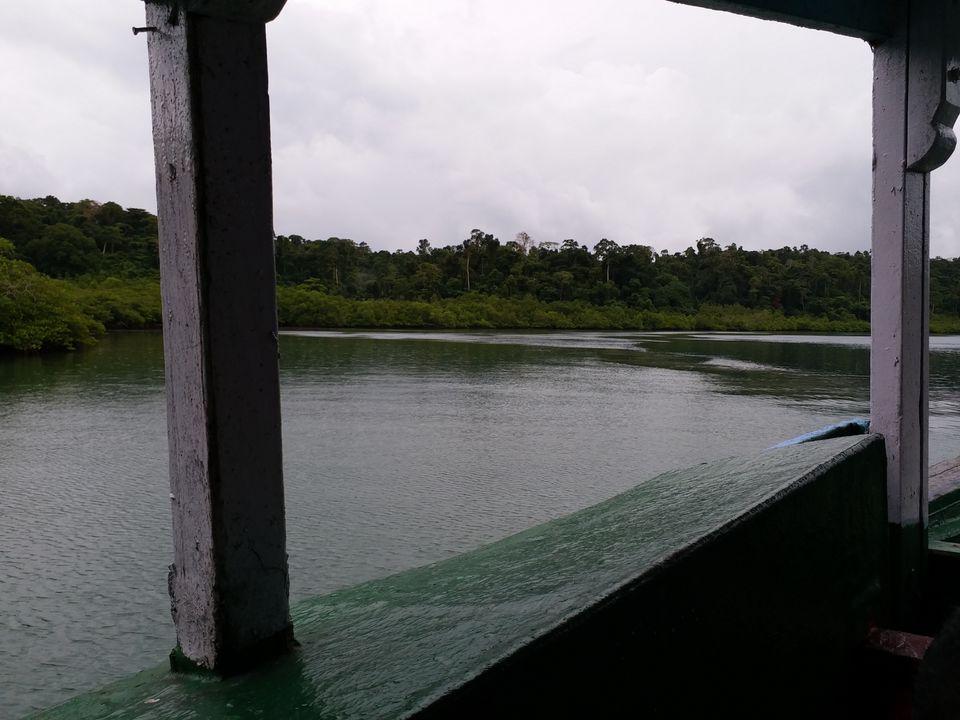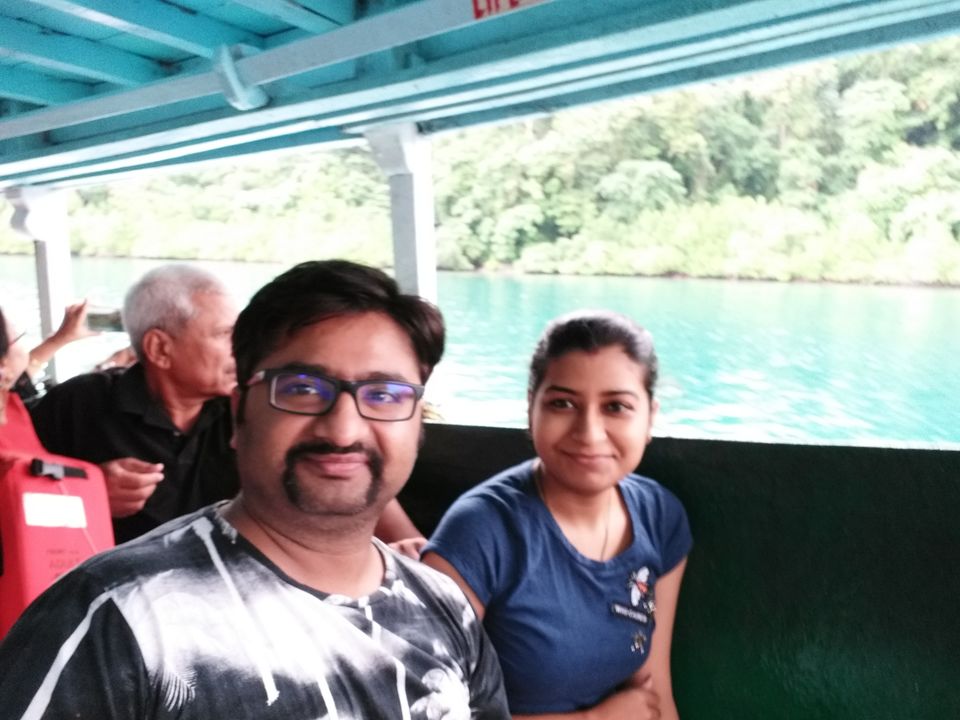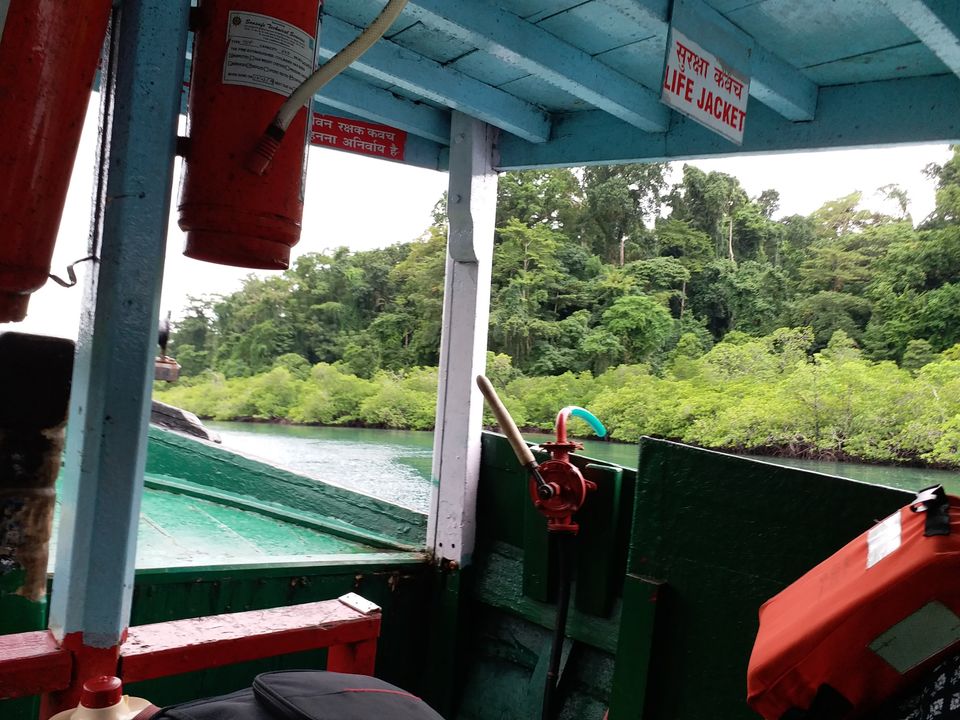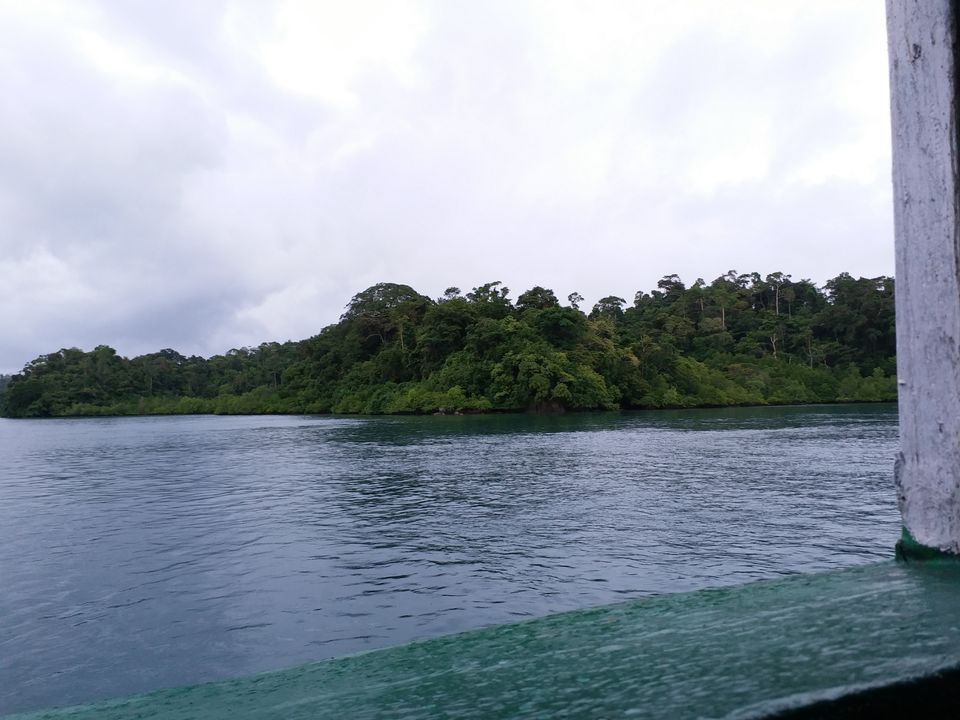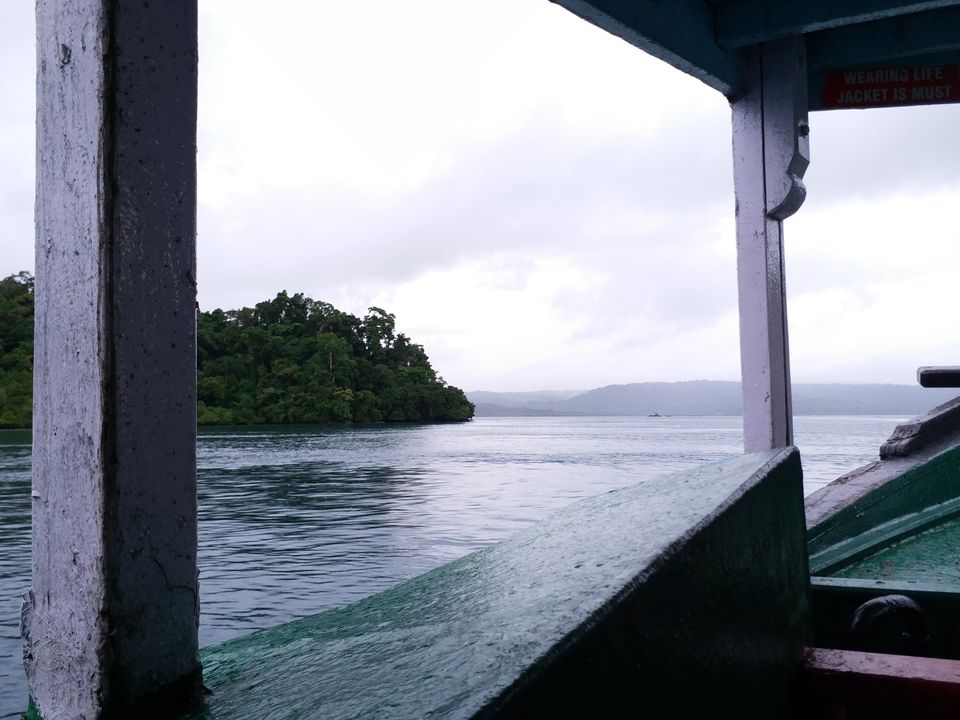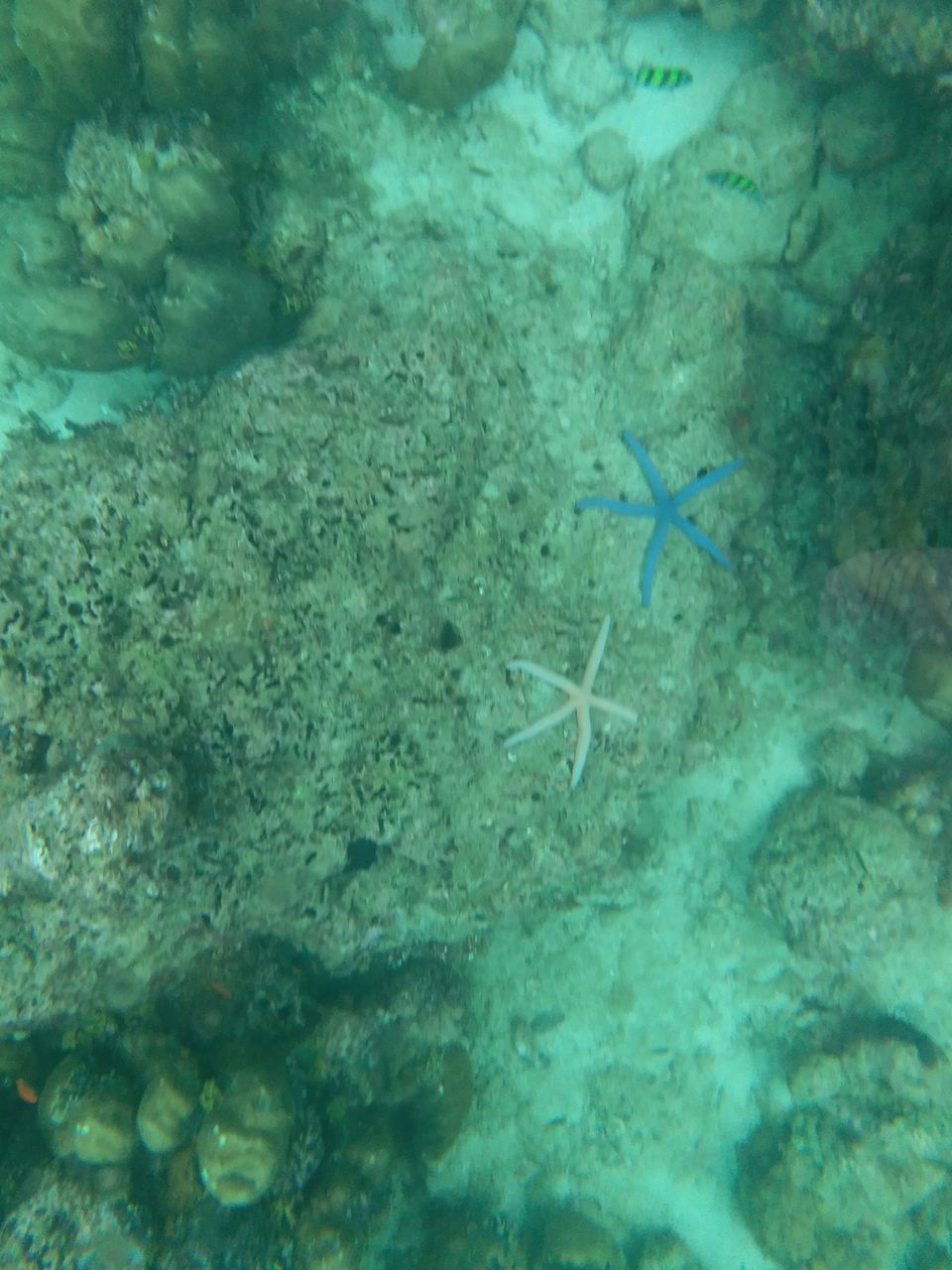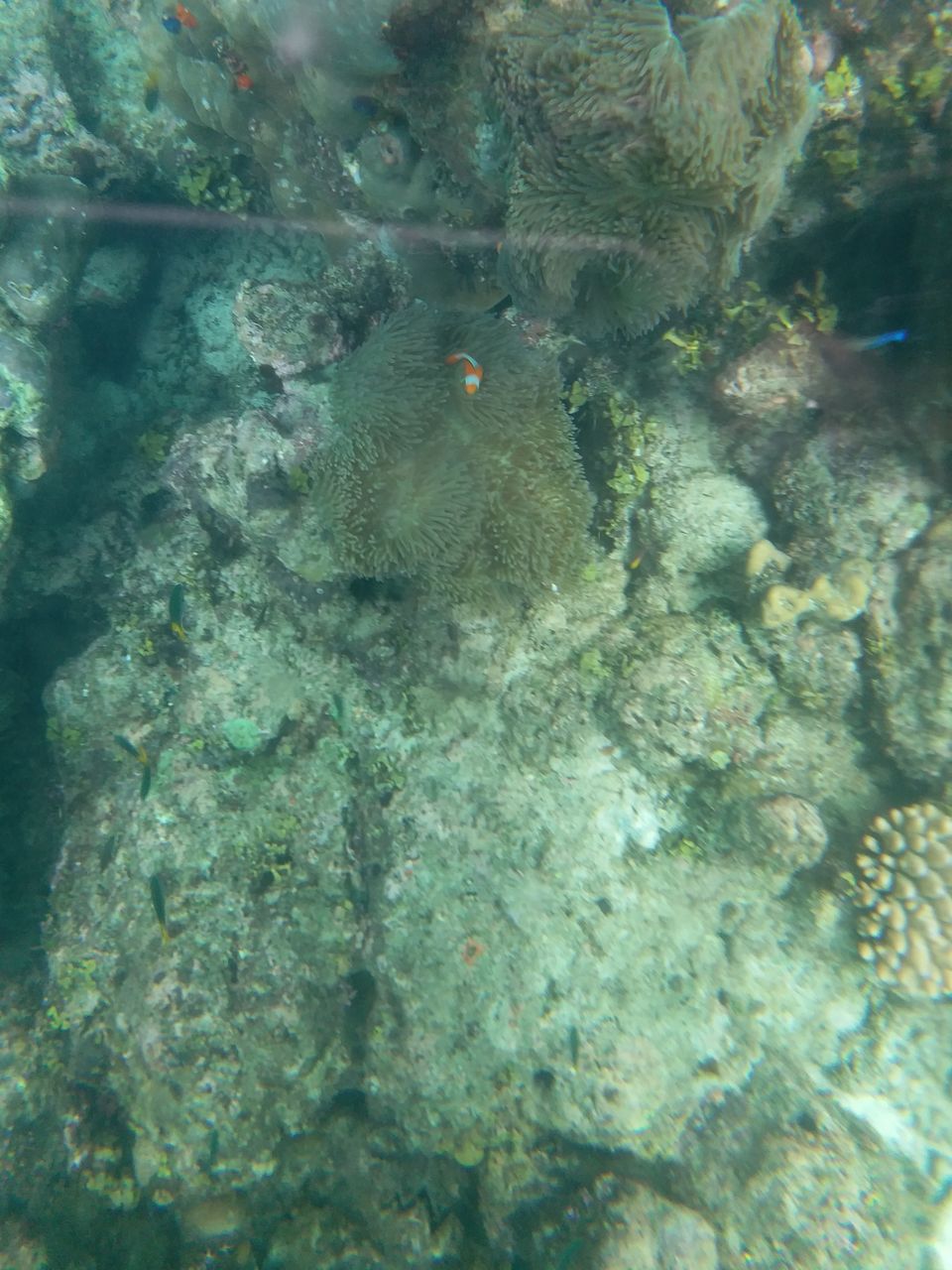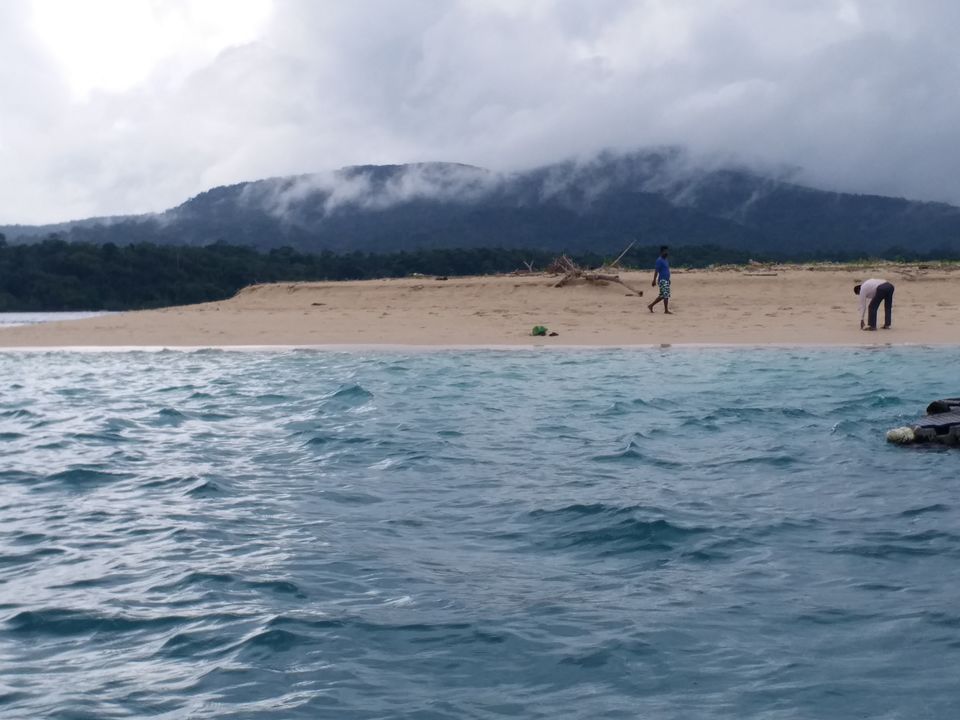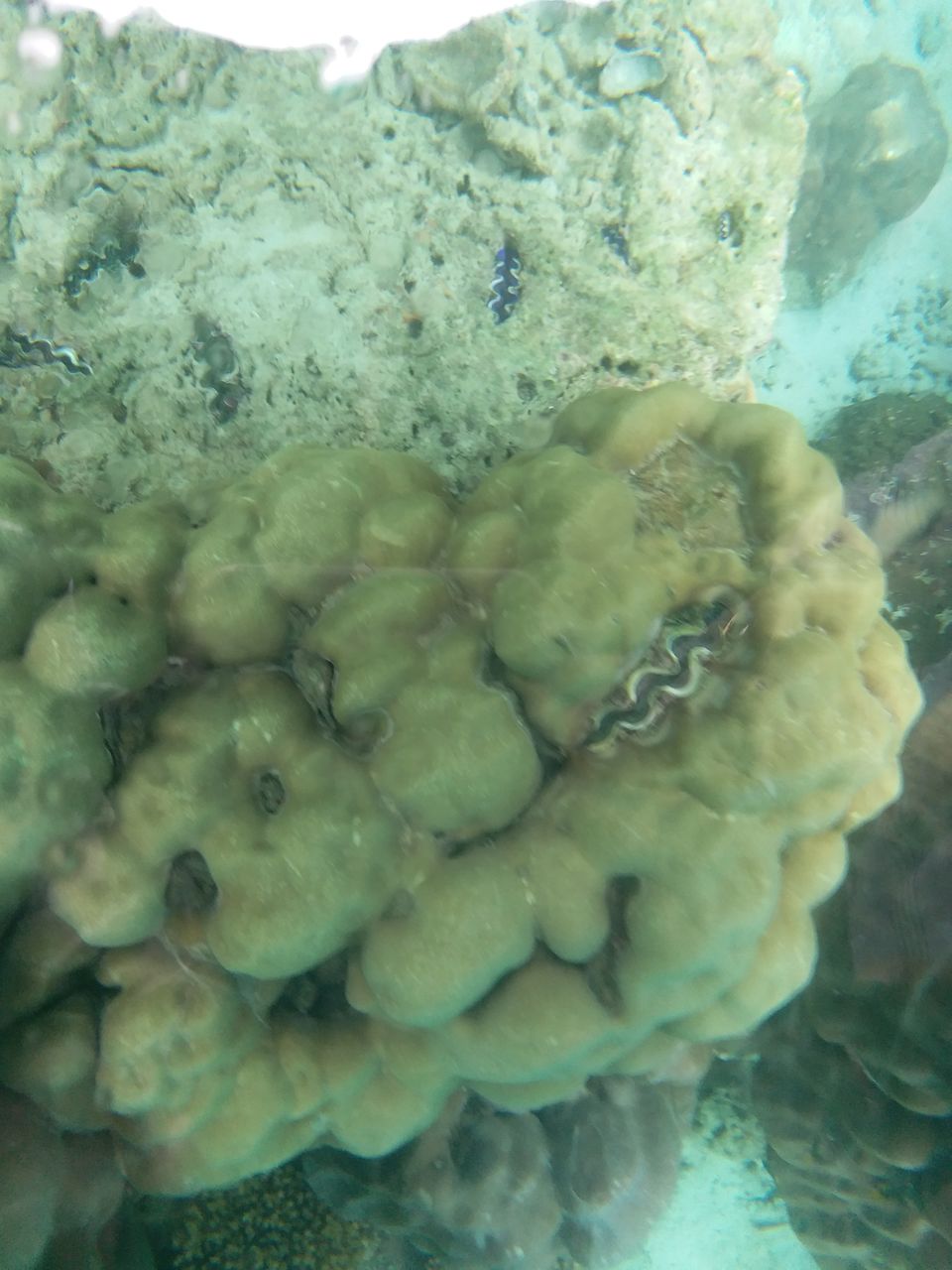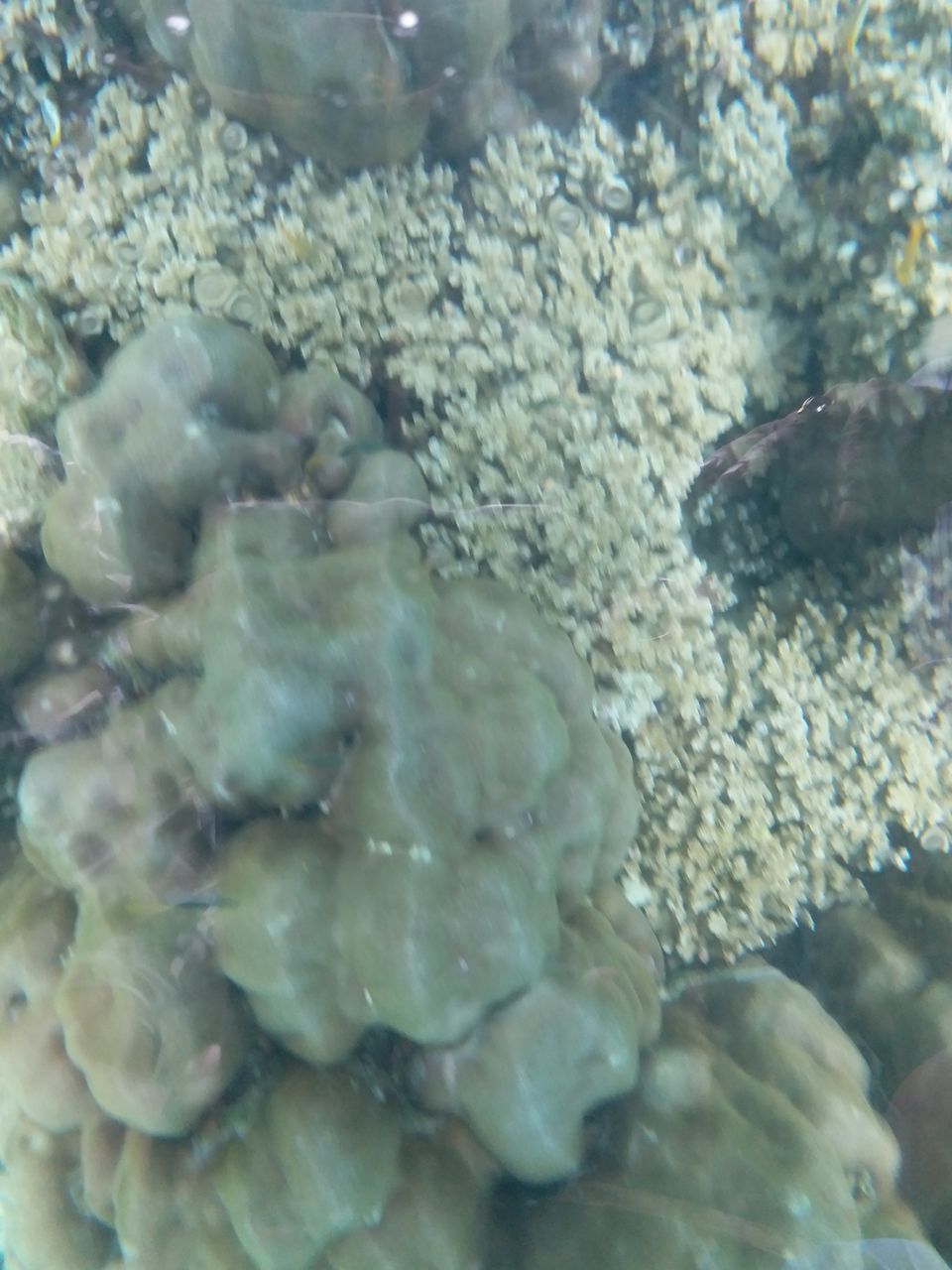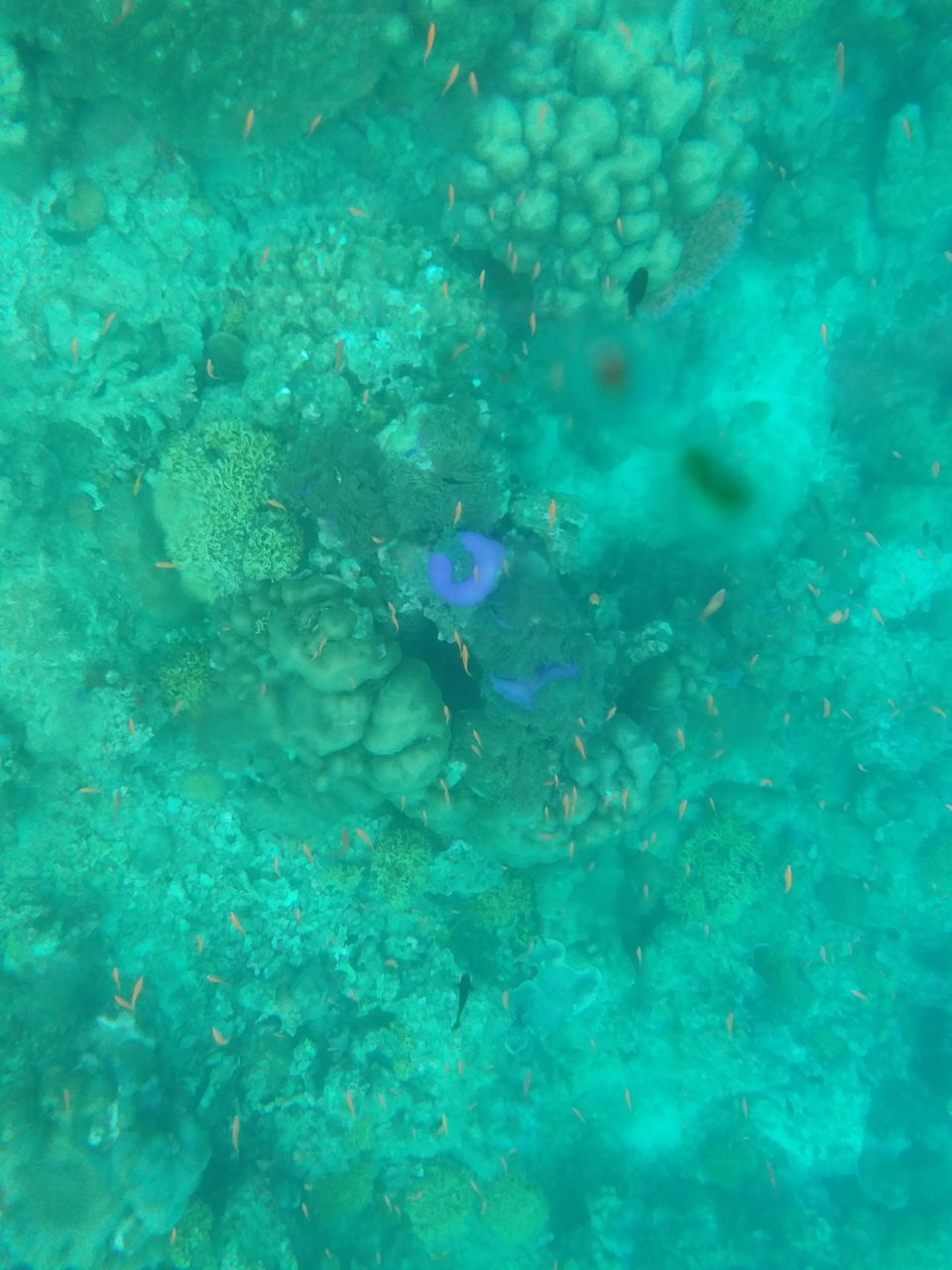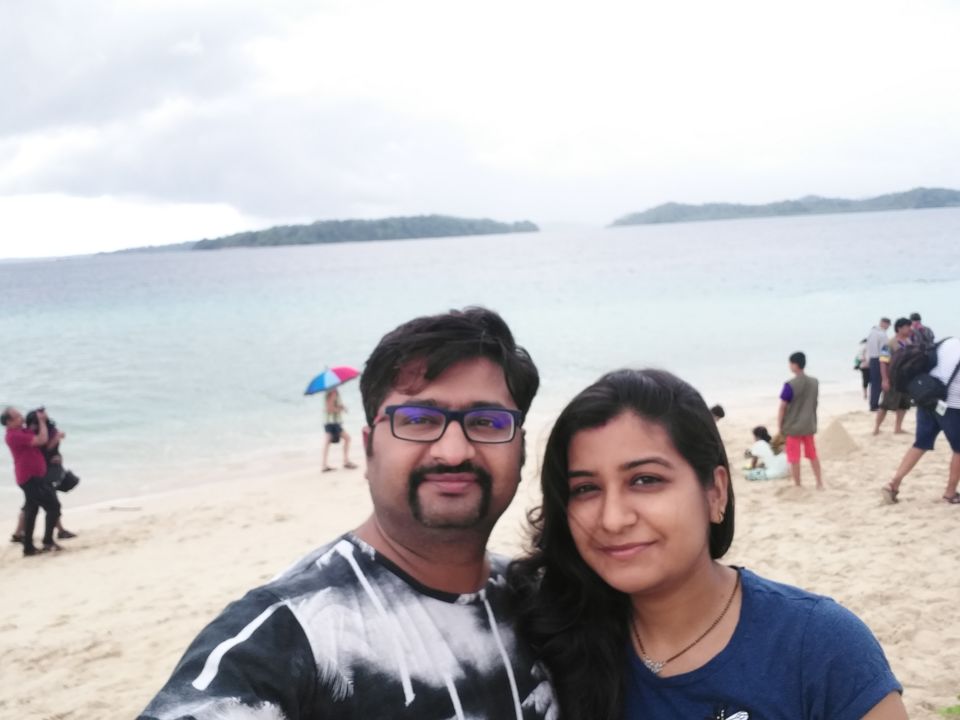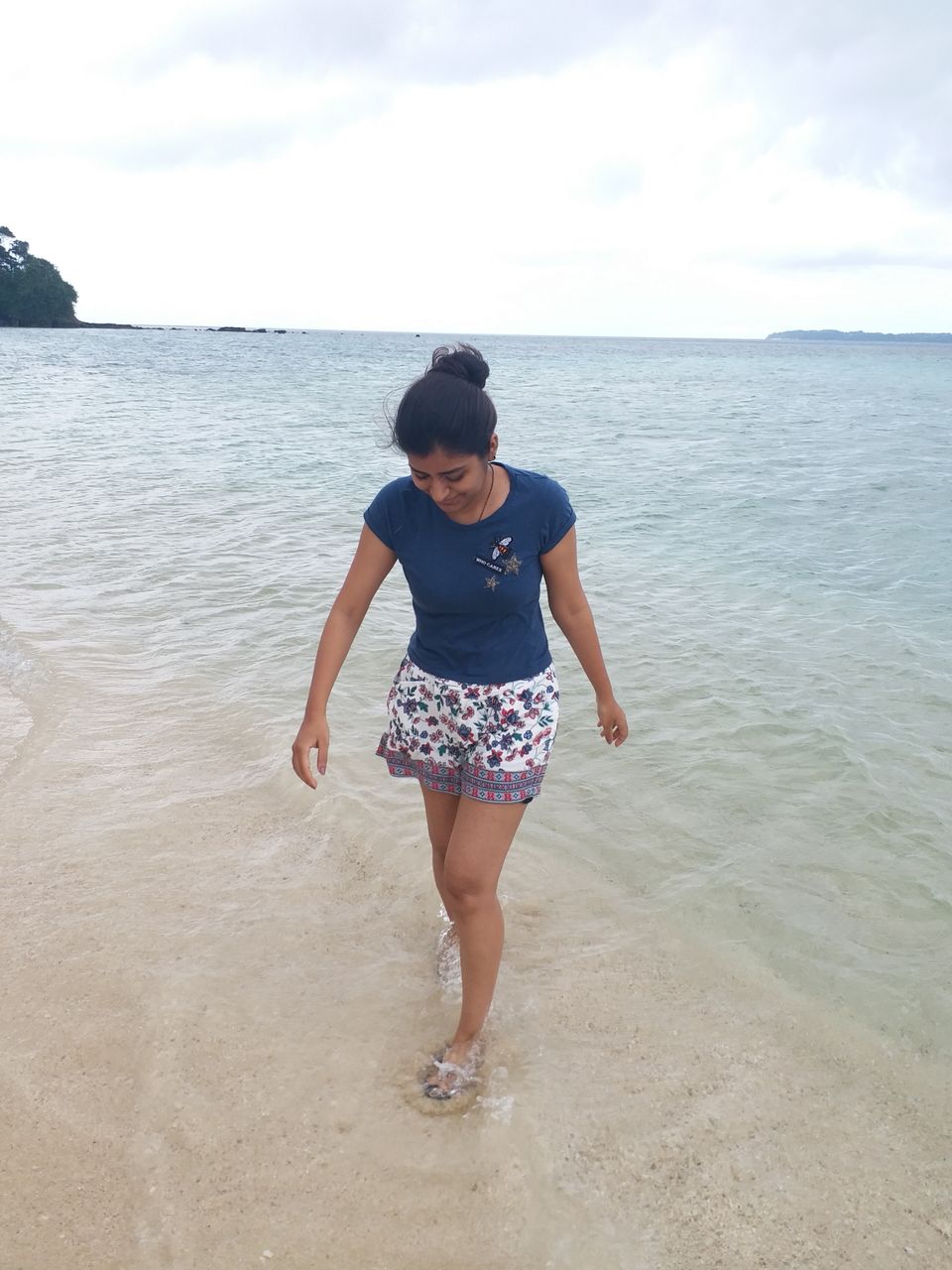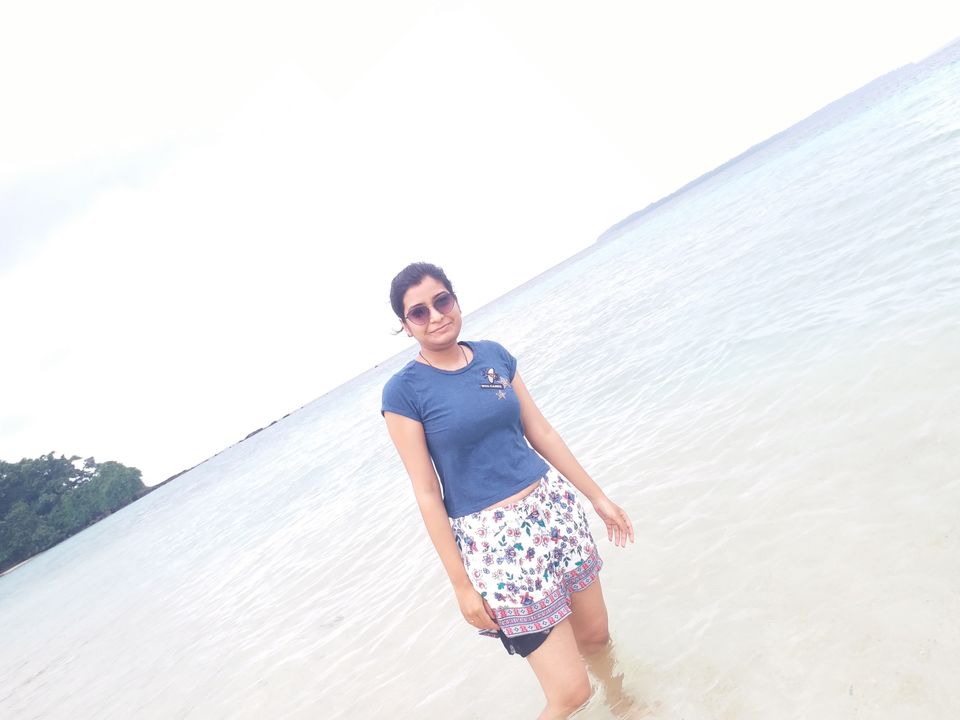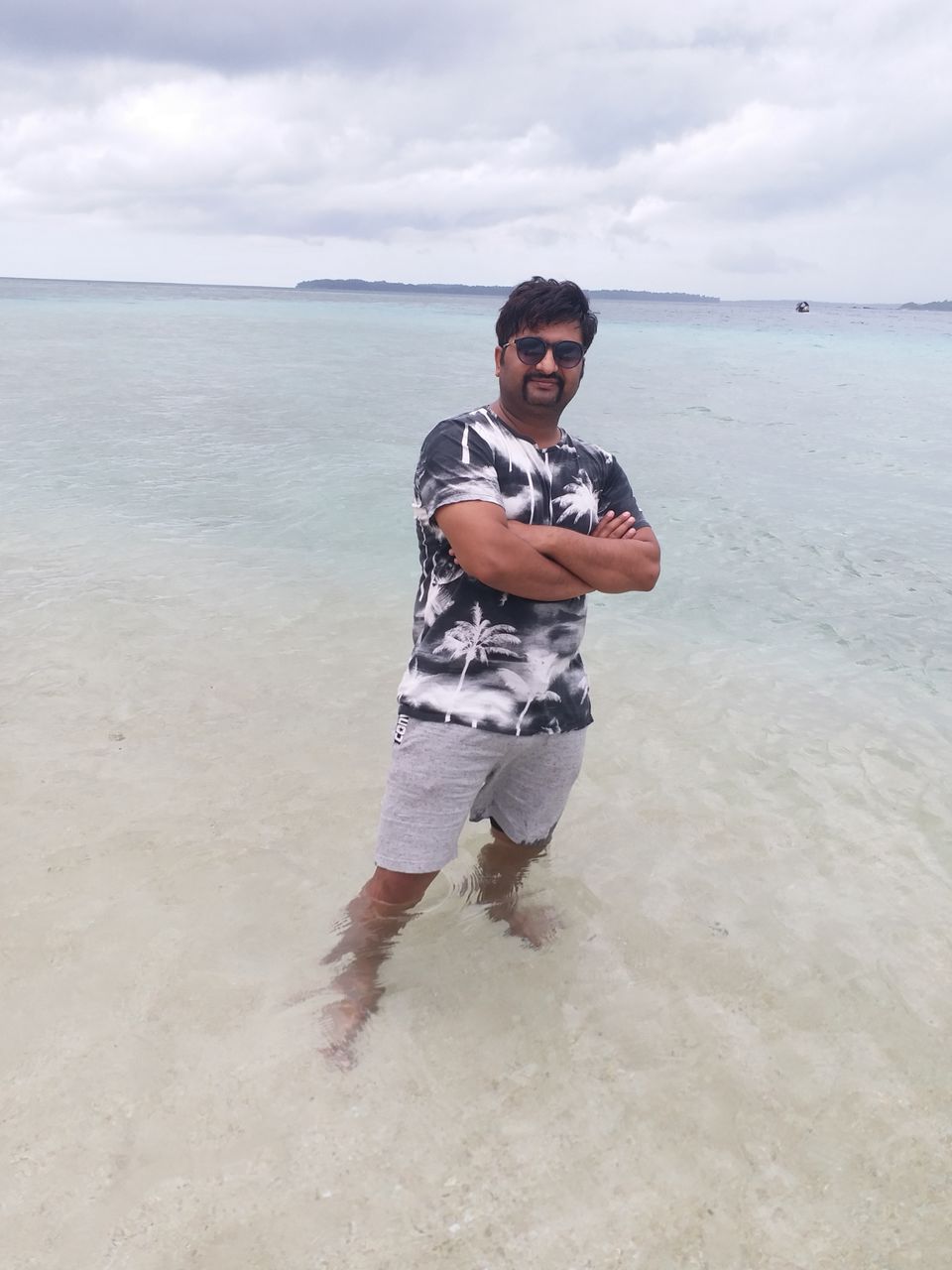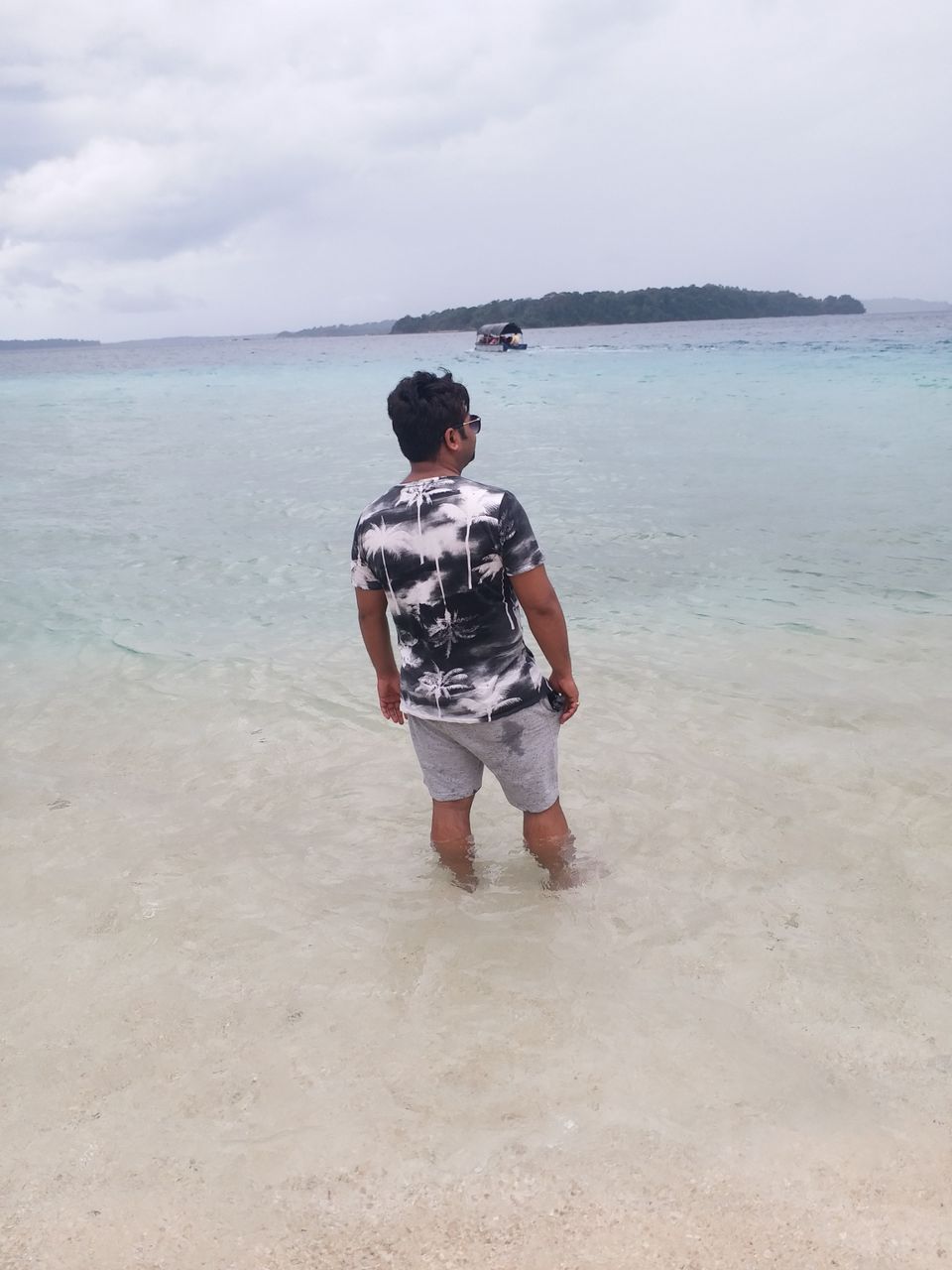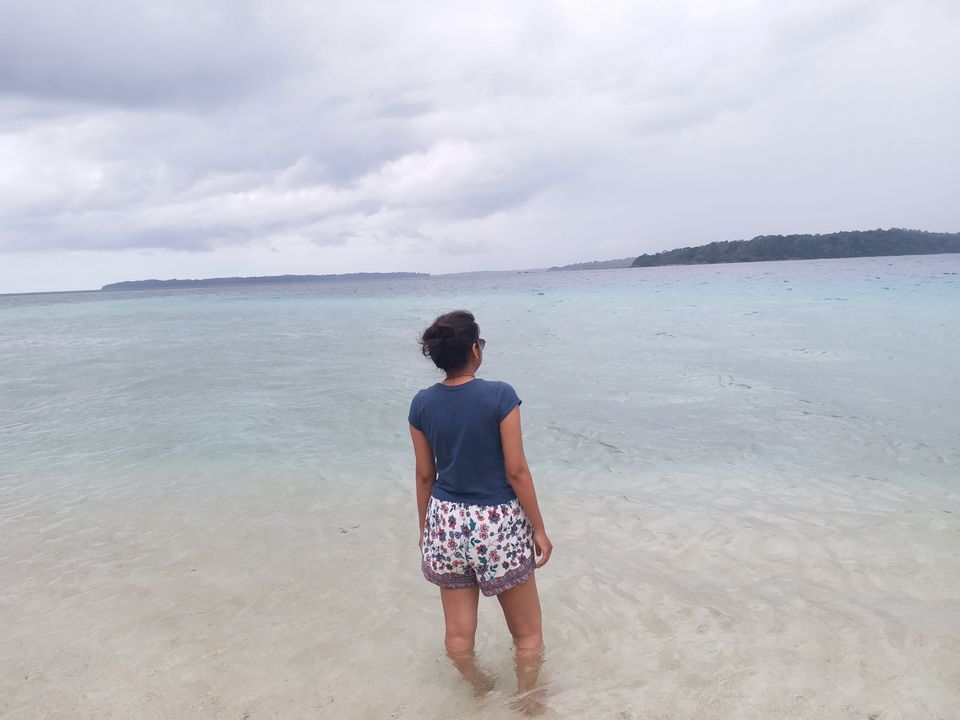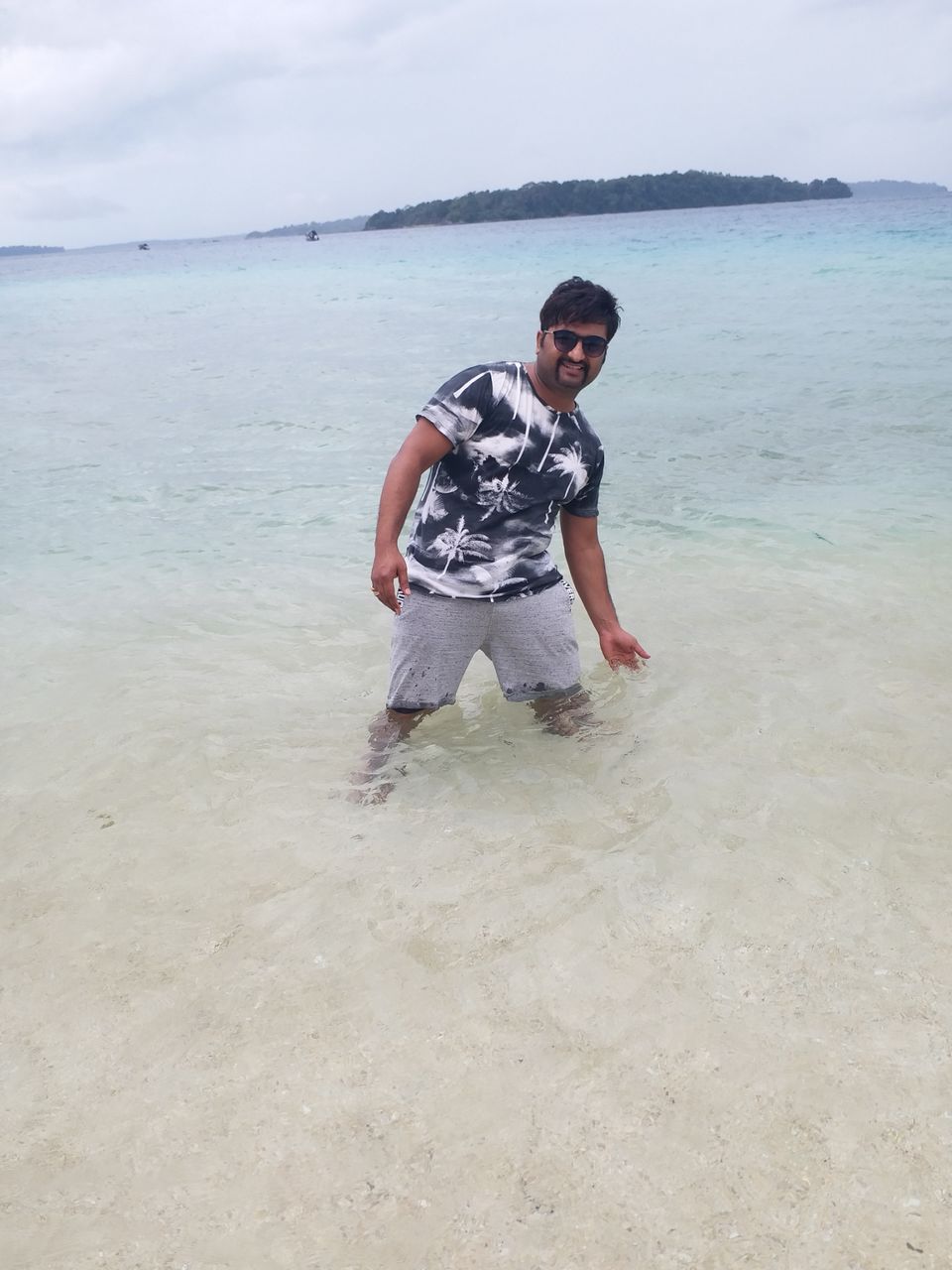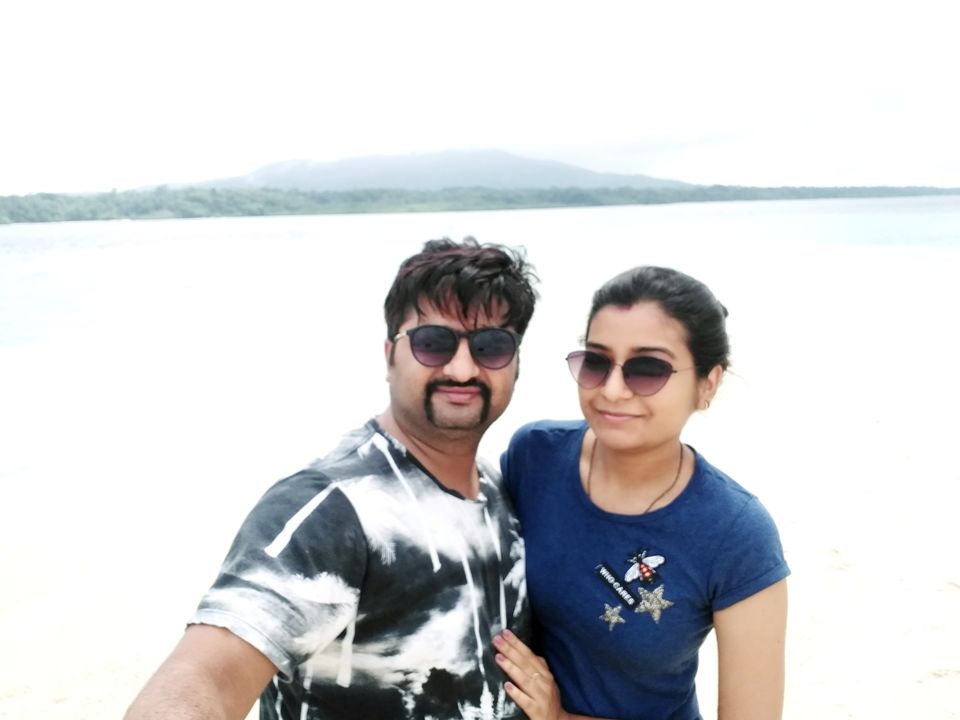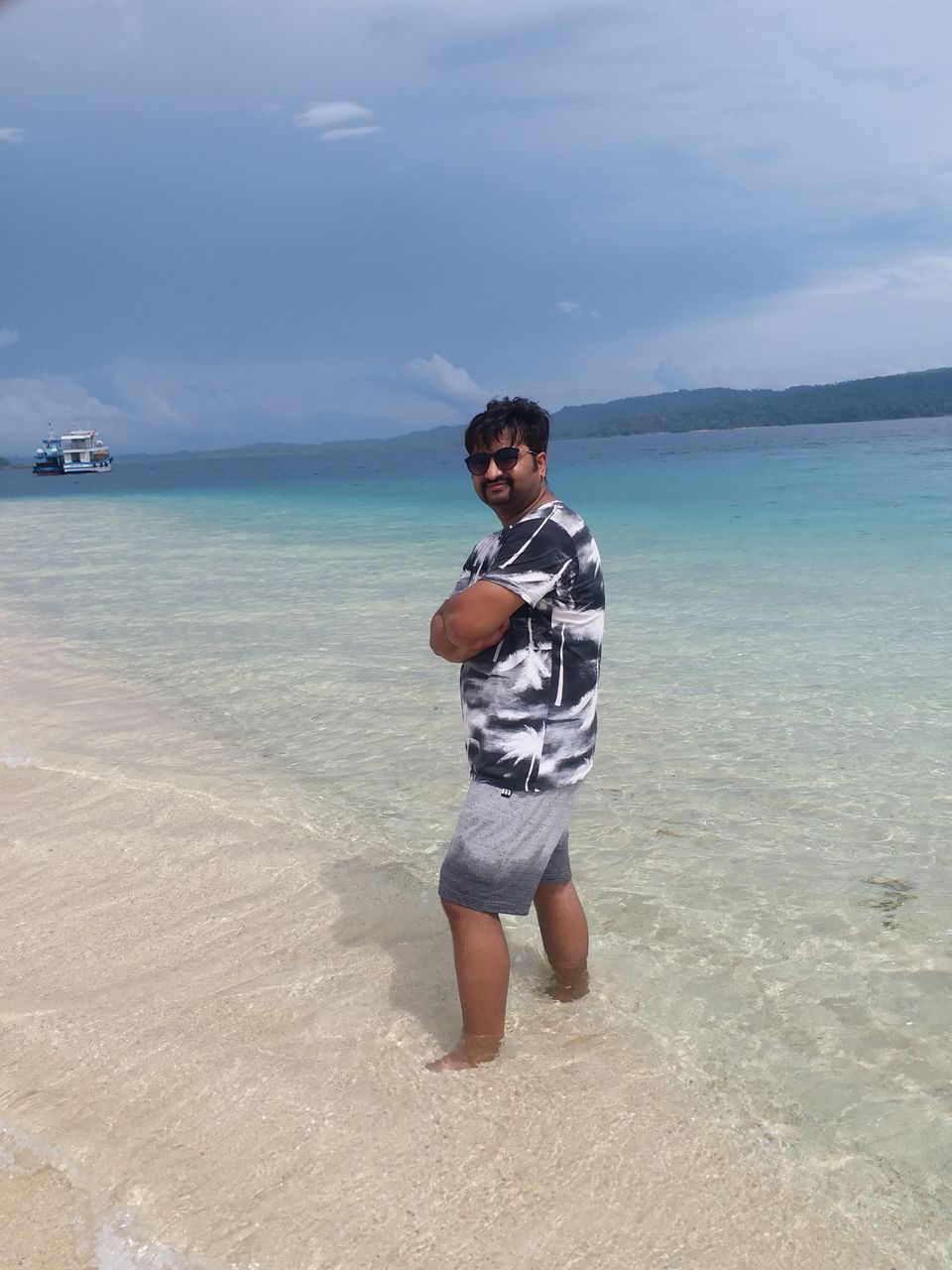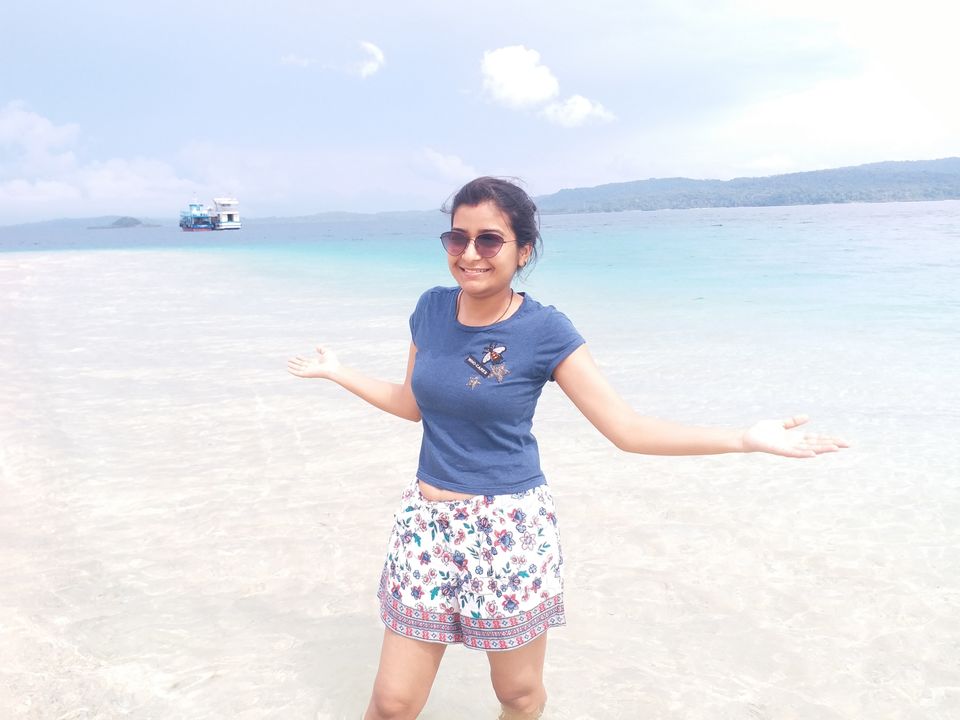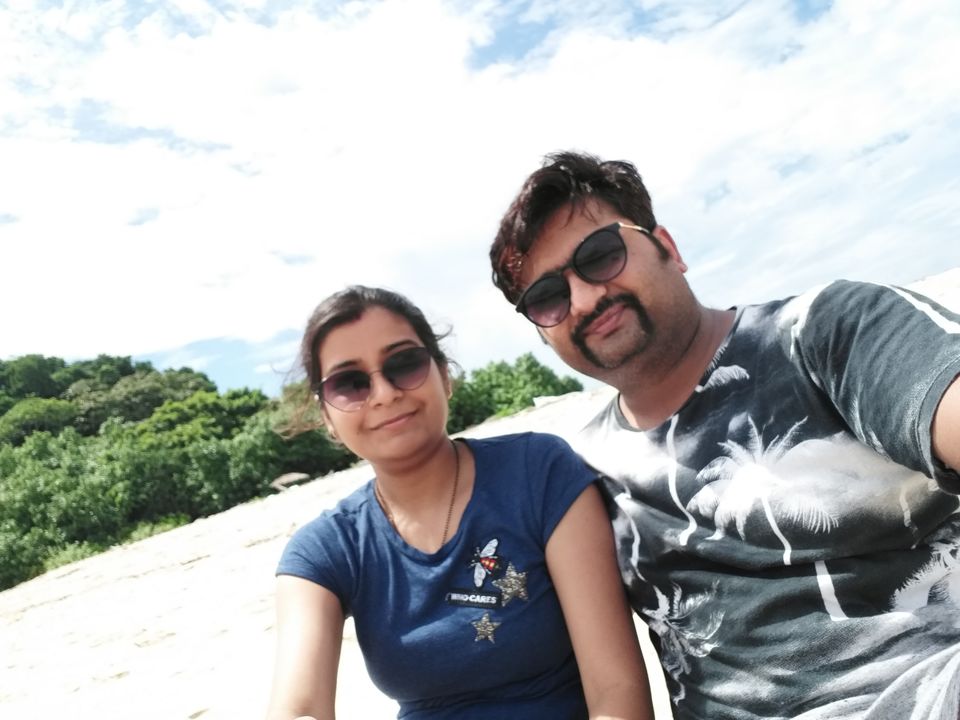 Our next destination was Munda Pahad Beach to see the sunset which we missed due to cloudy weather. But the beach is must visit place. One side covered with Lush green forest and other side beach.
Soothing Calm place to enjoy your evening with your soulmate or your family...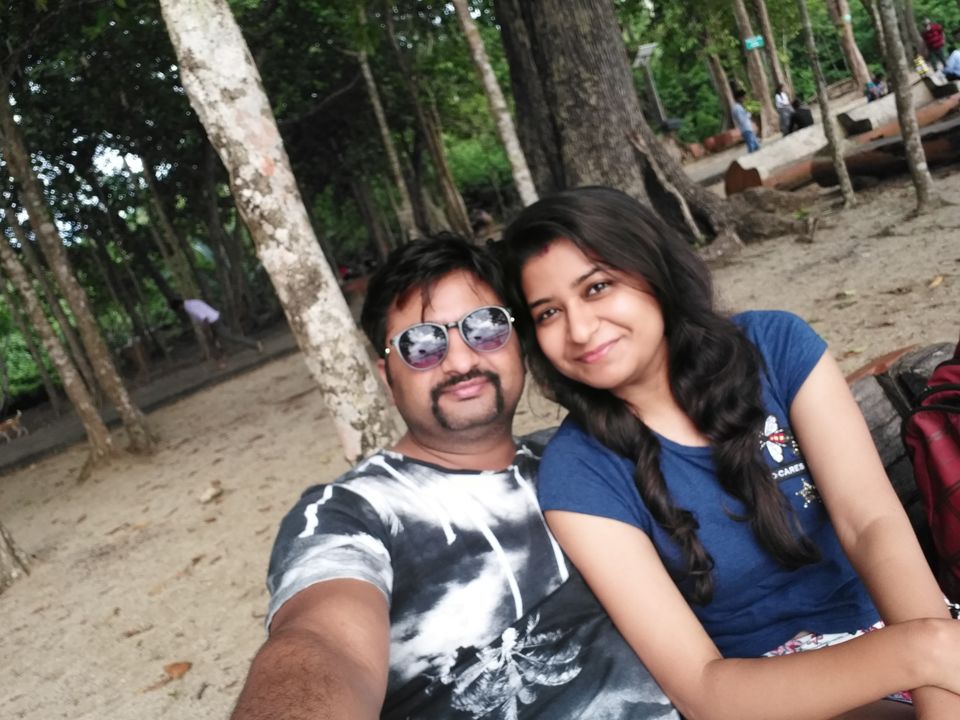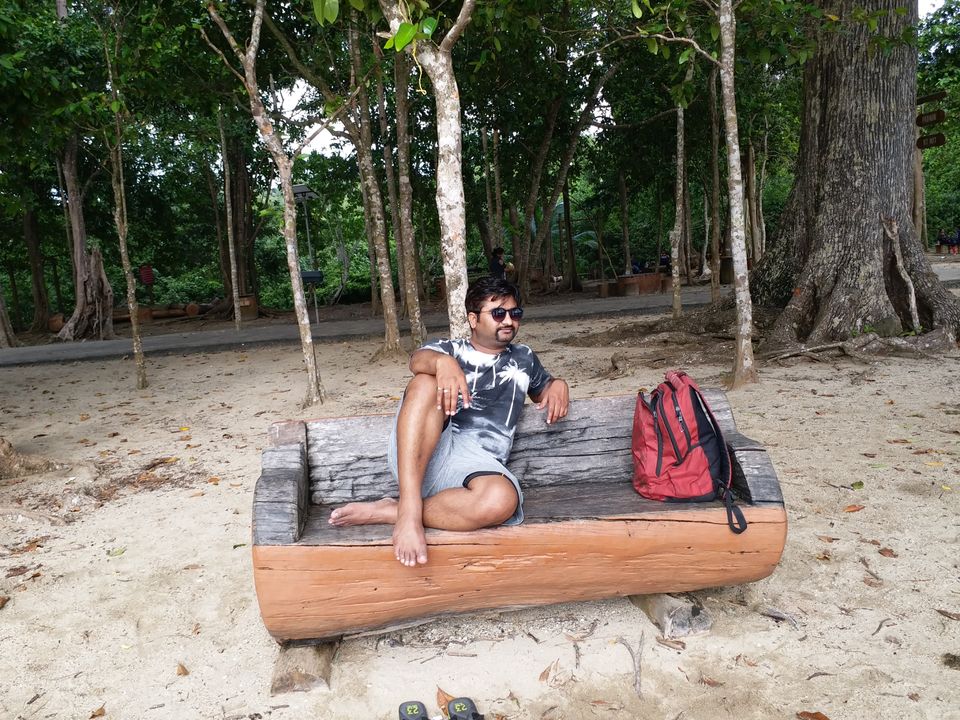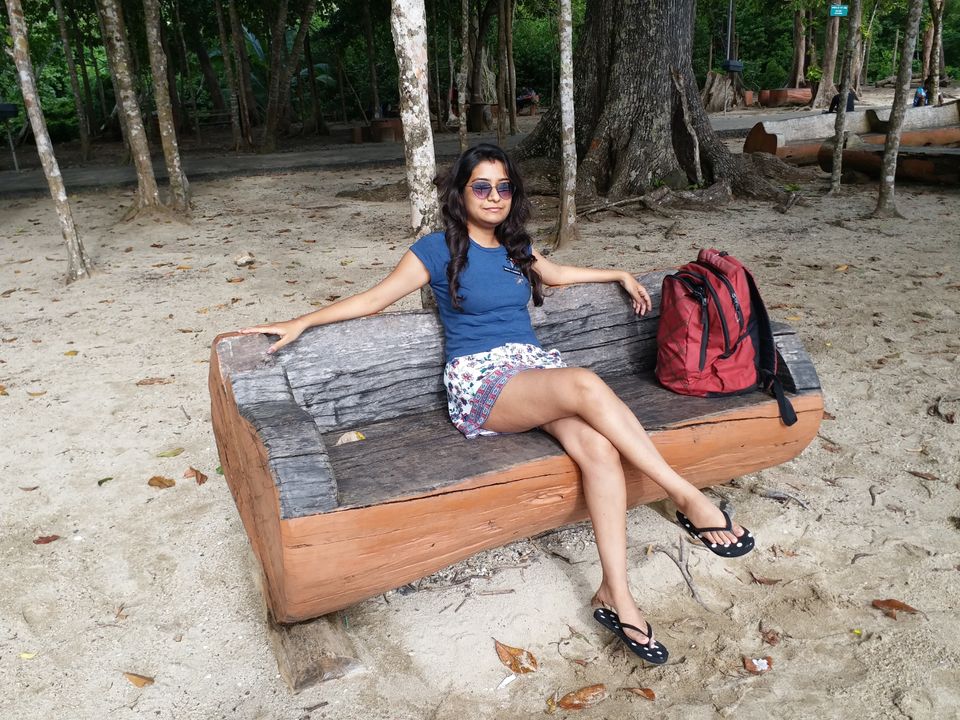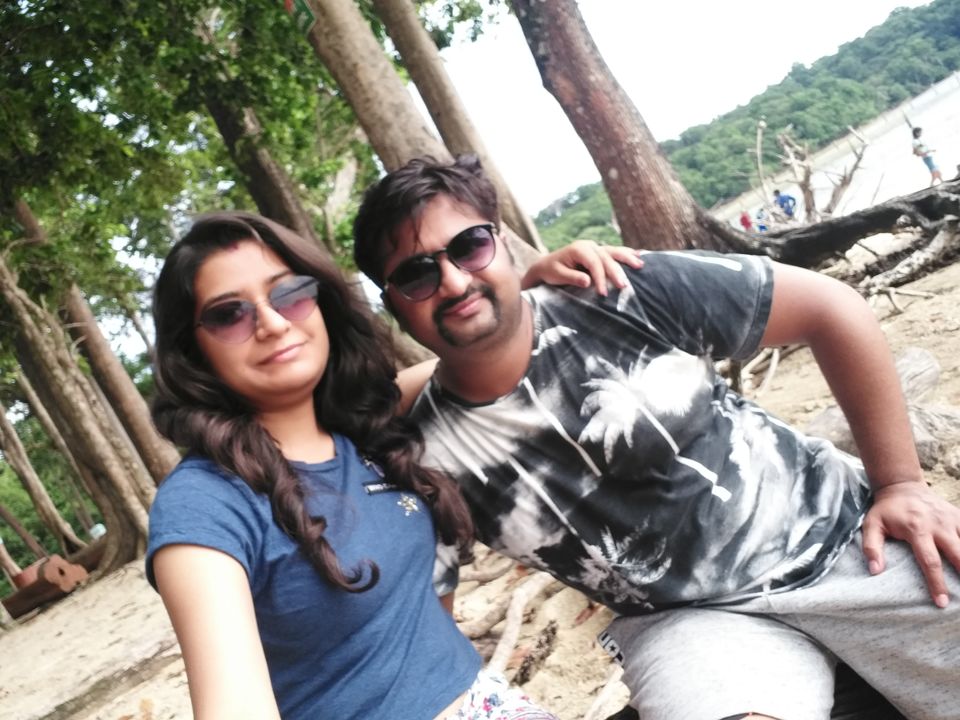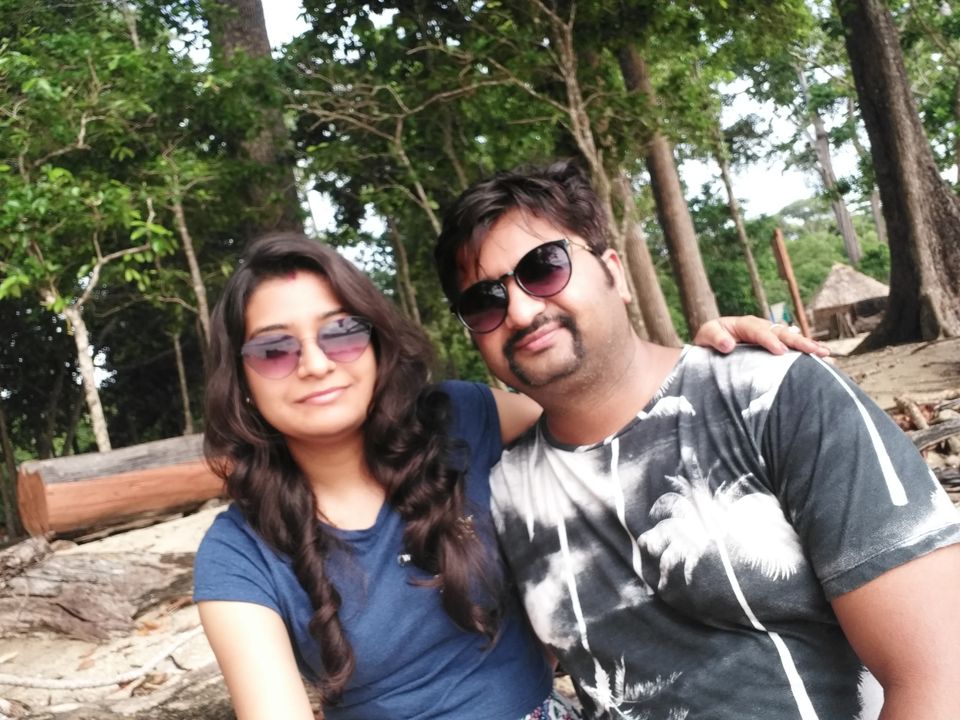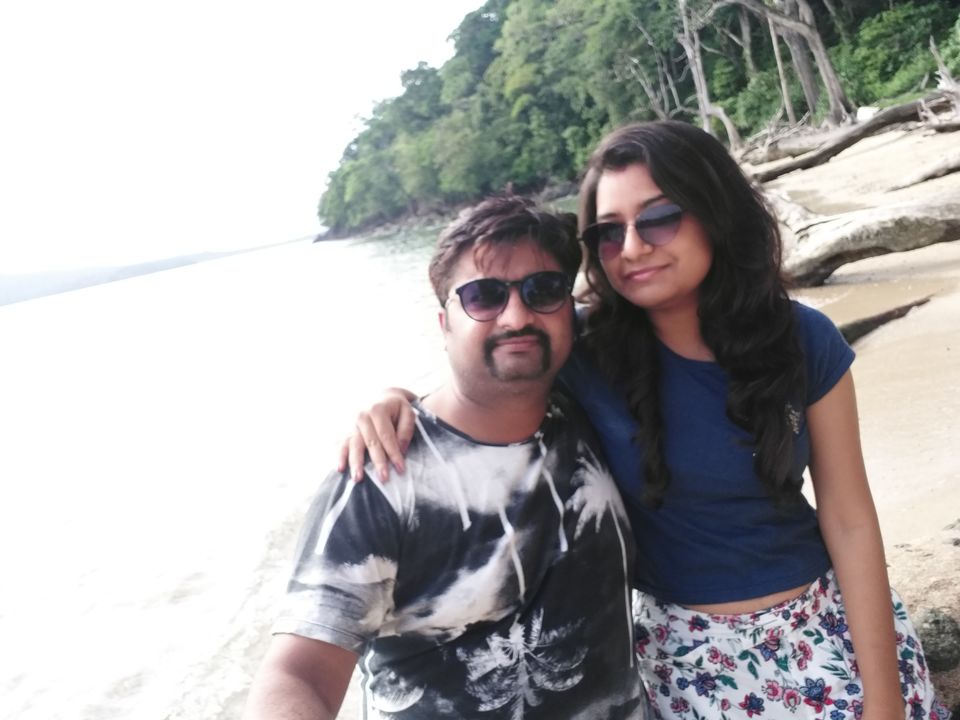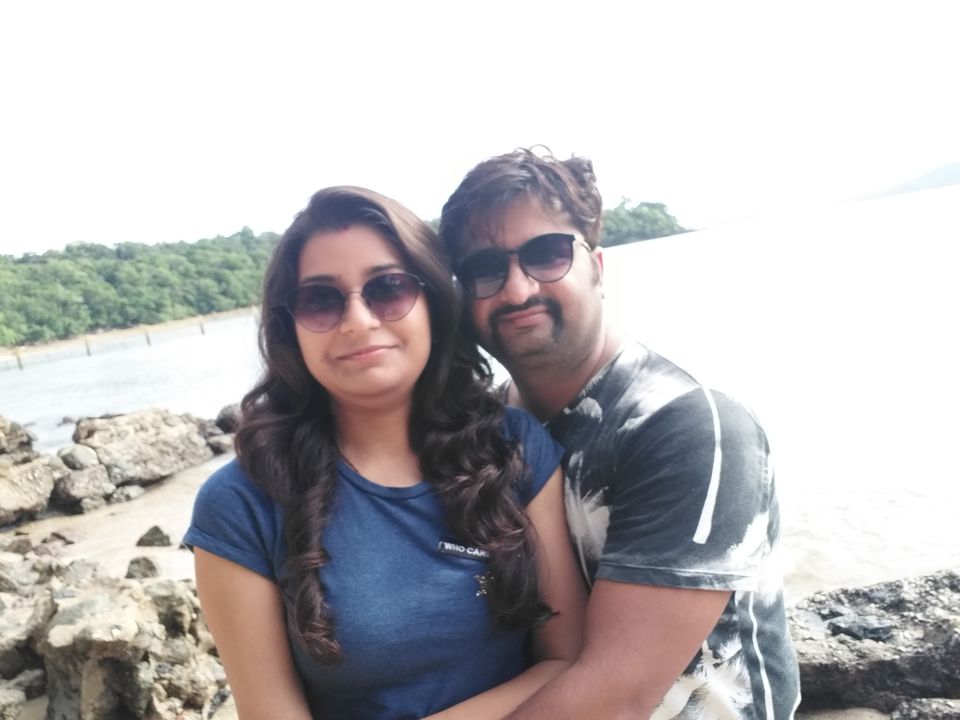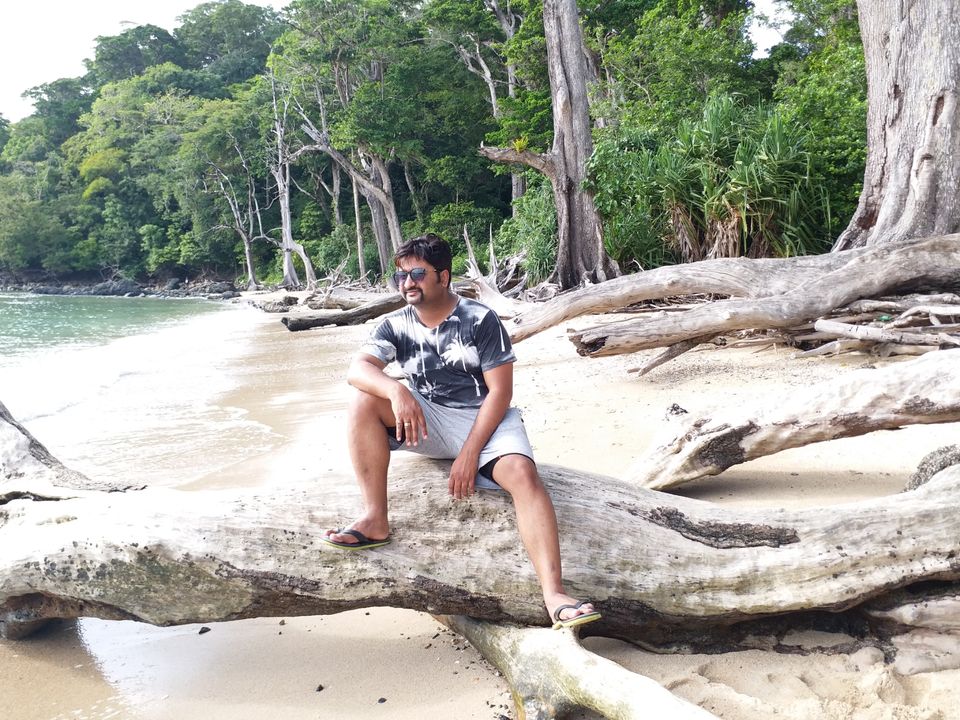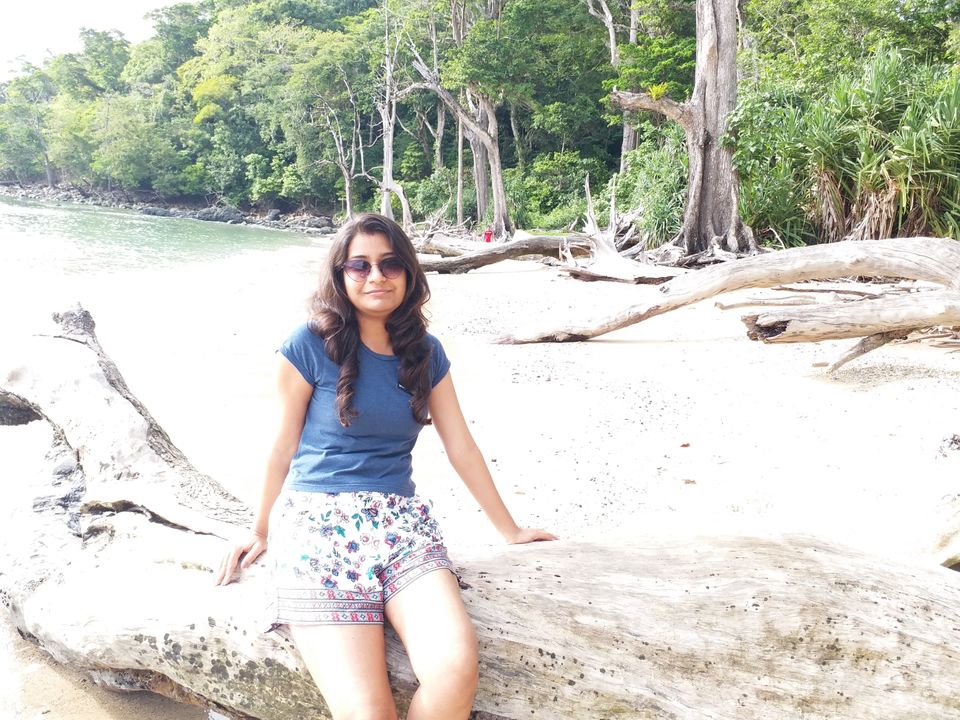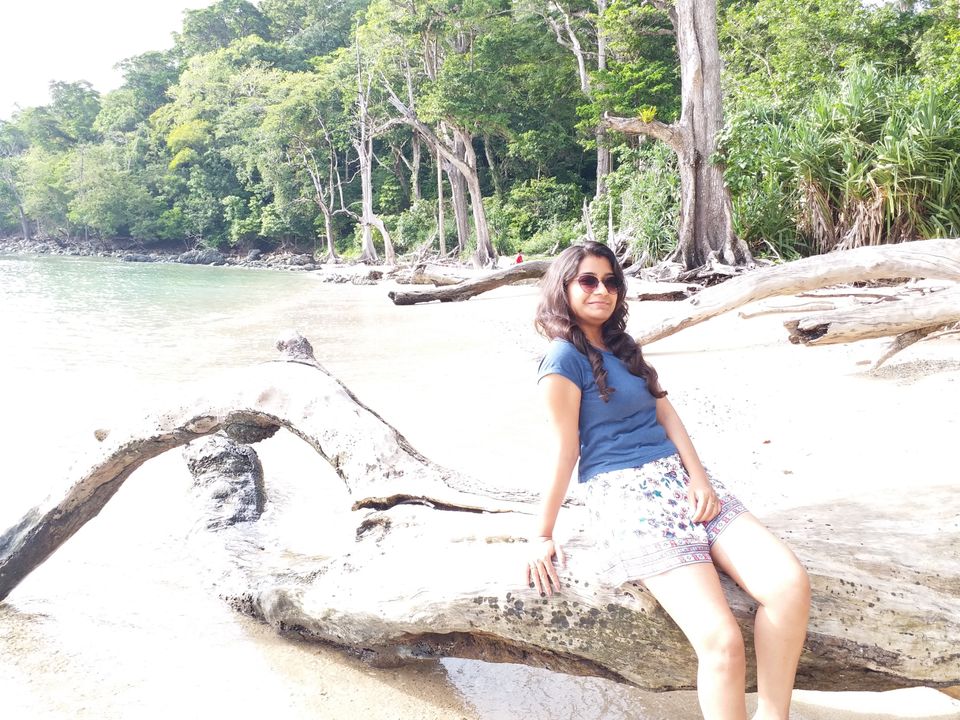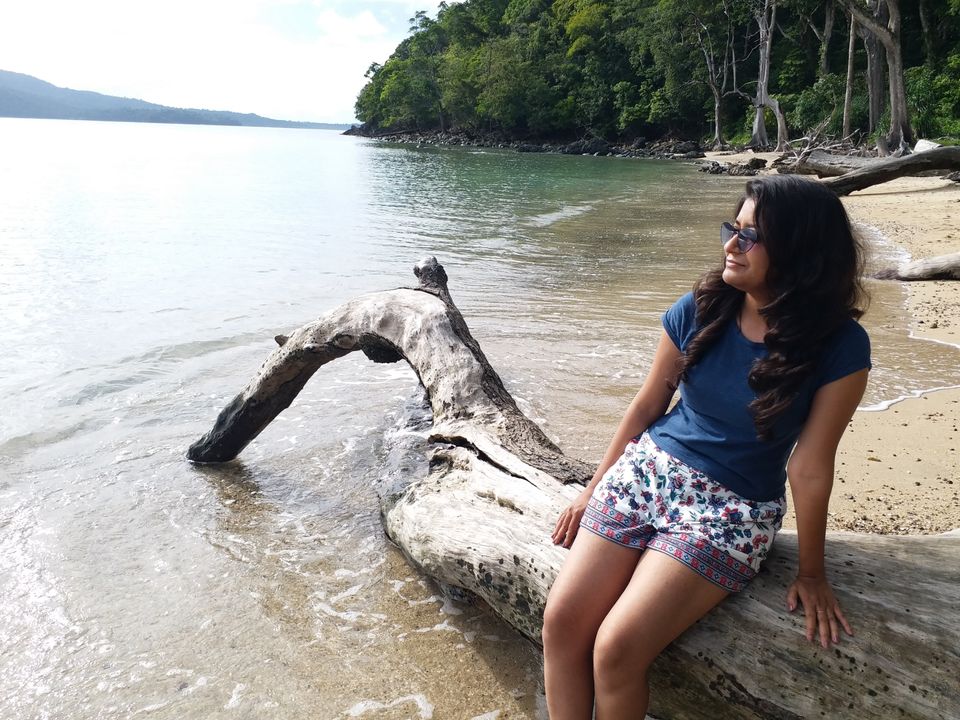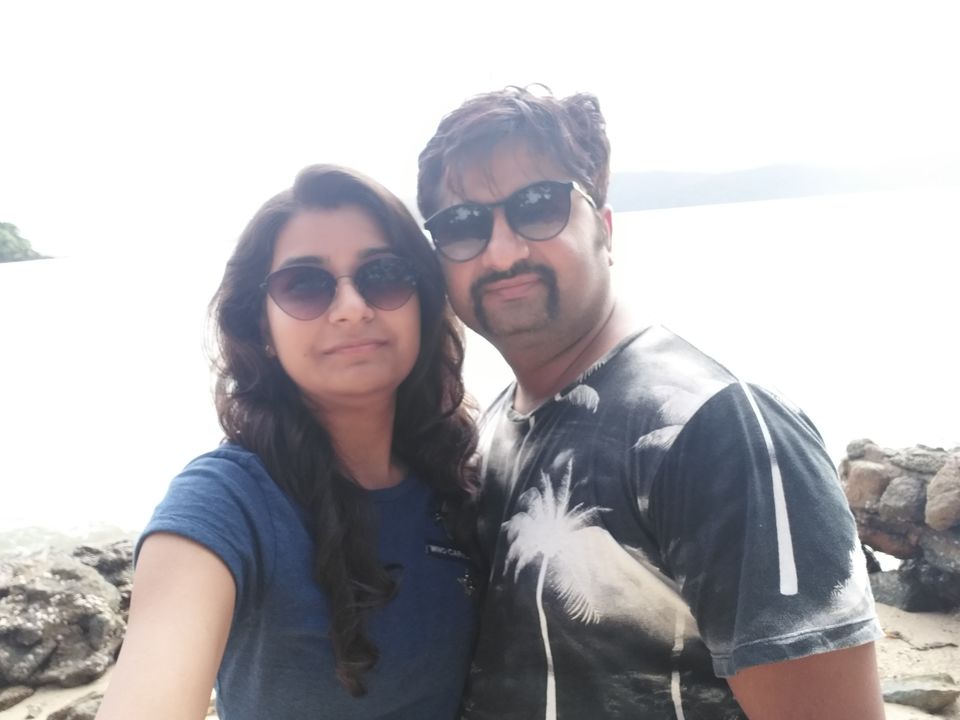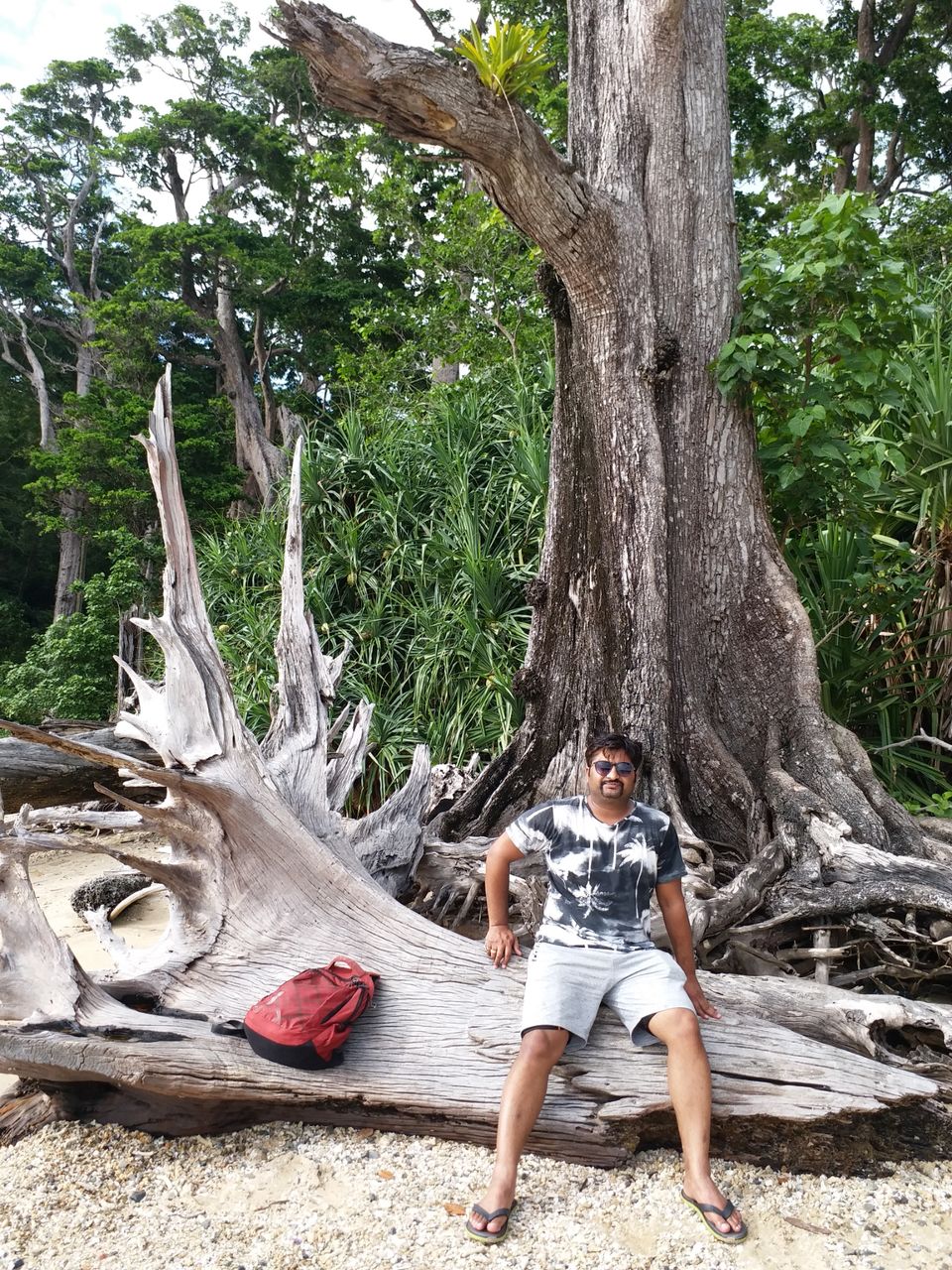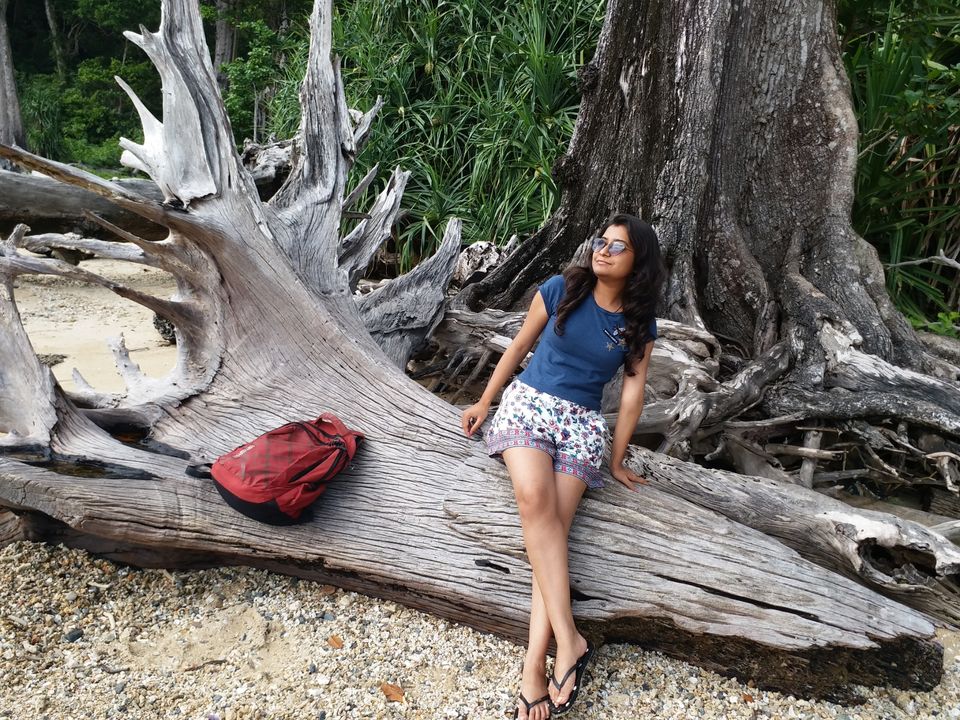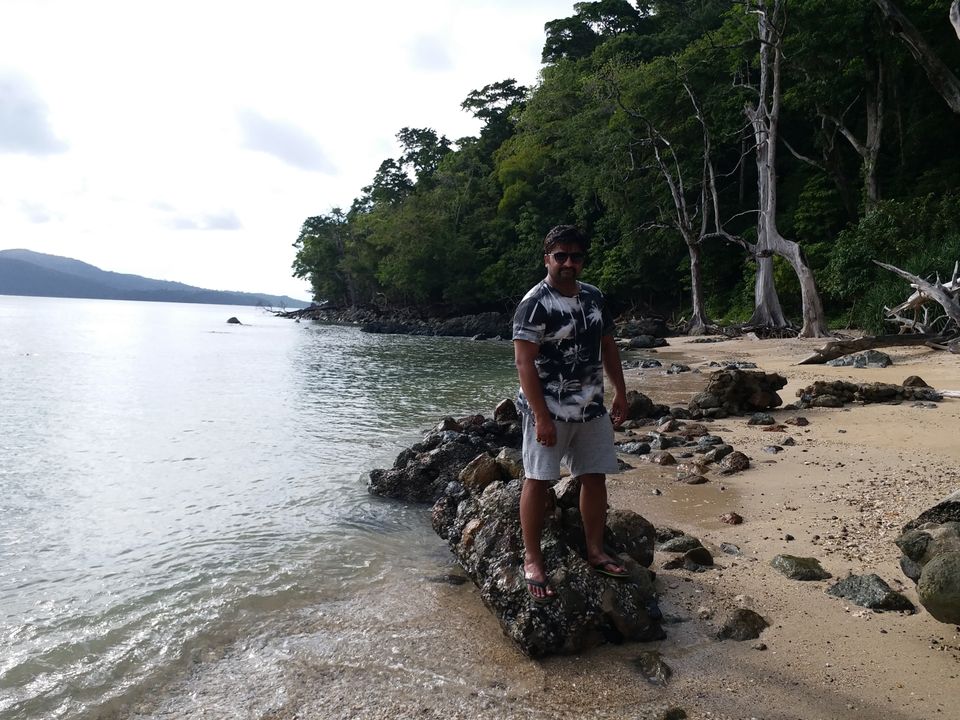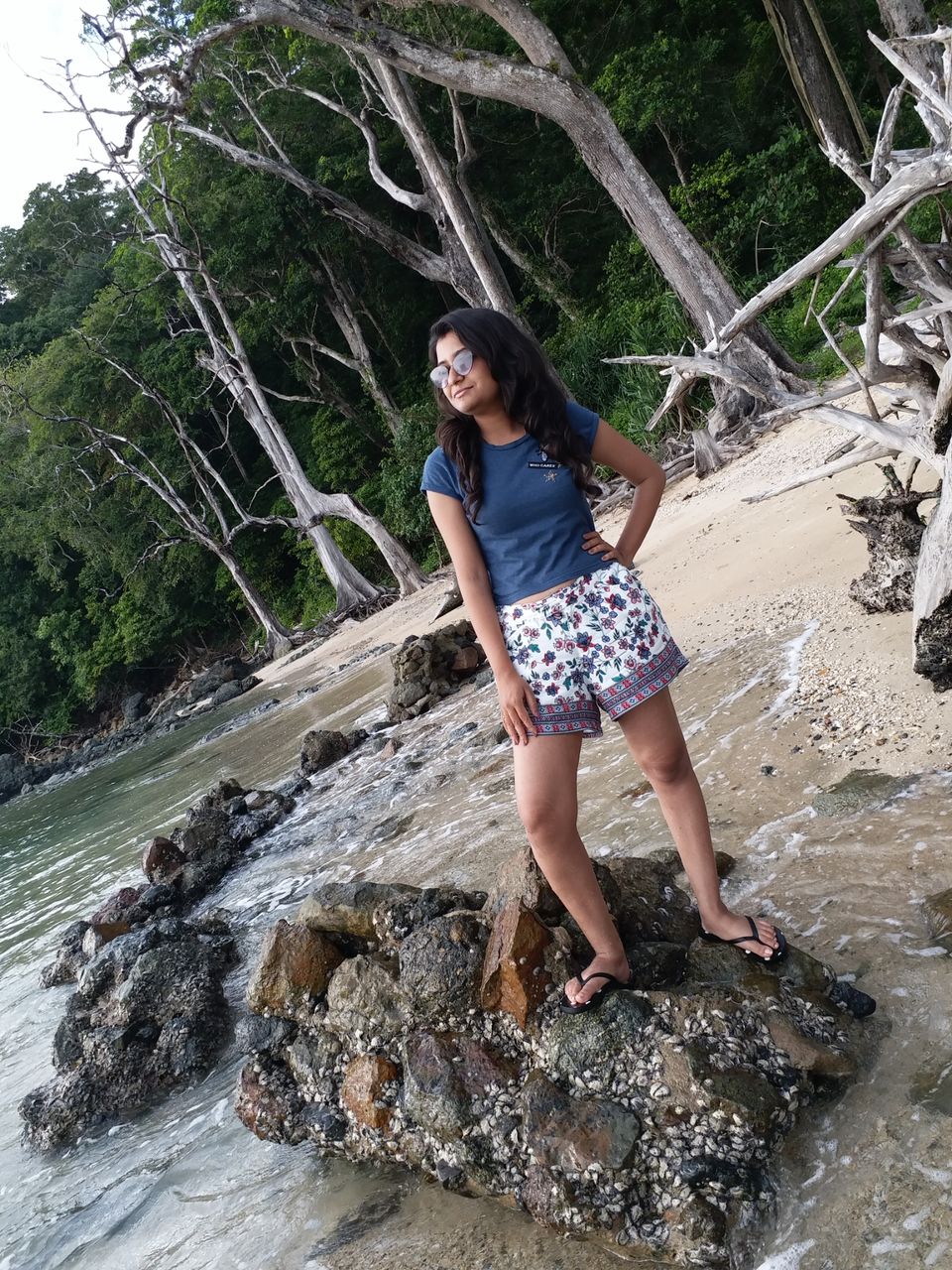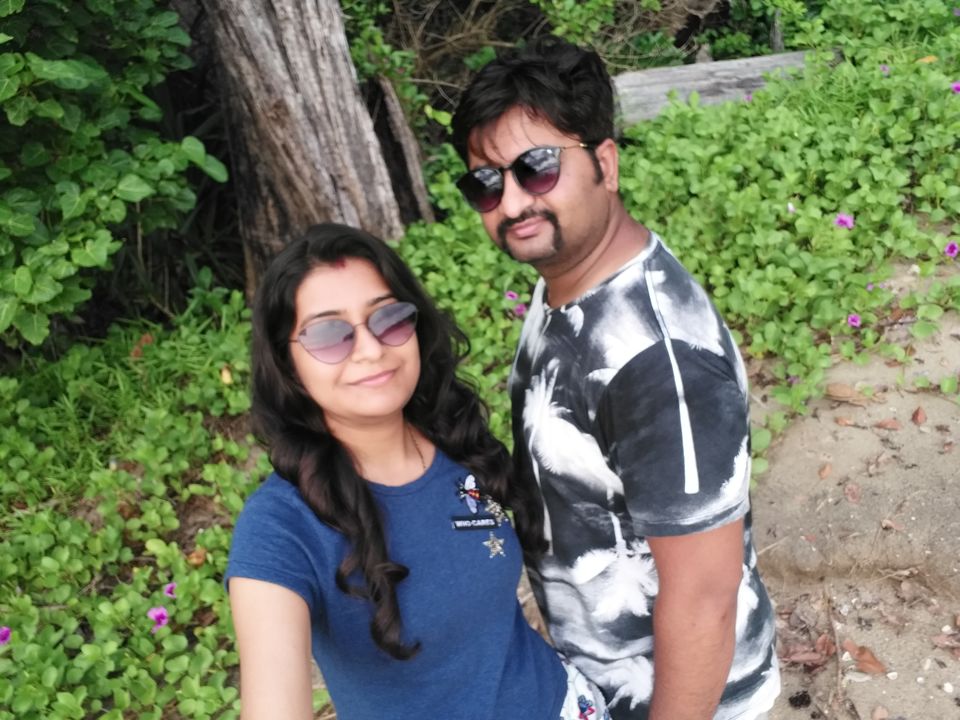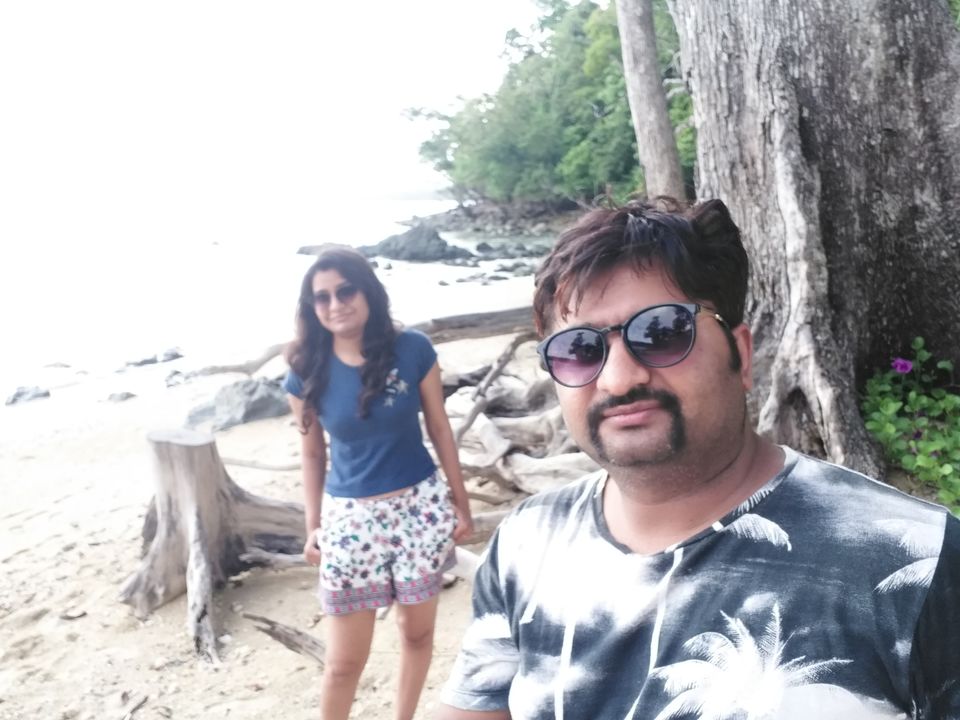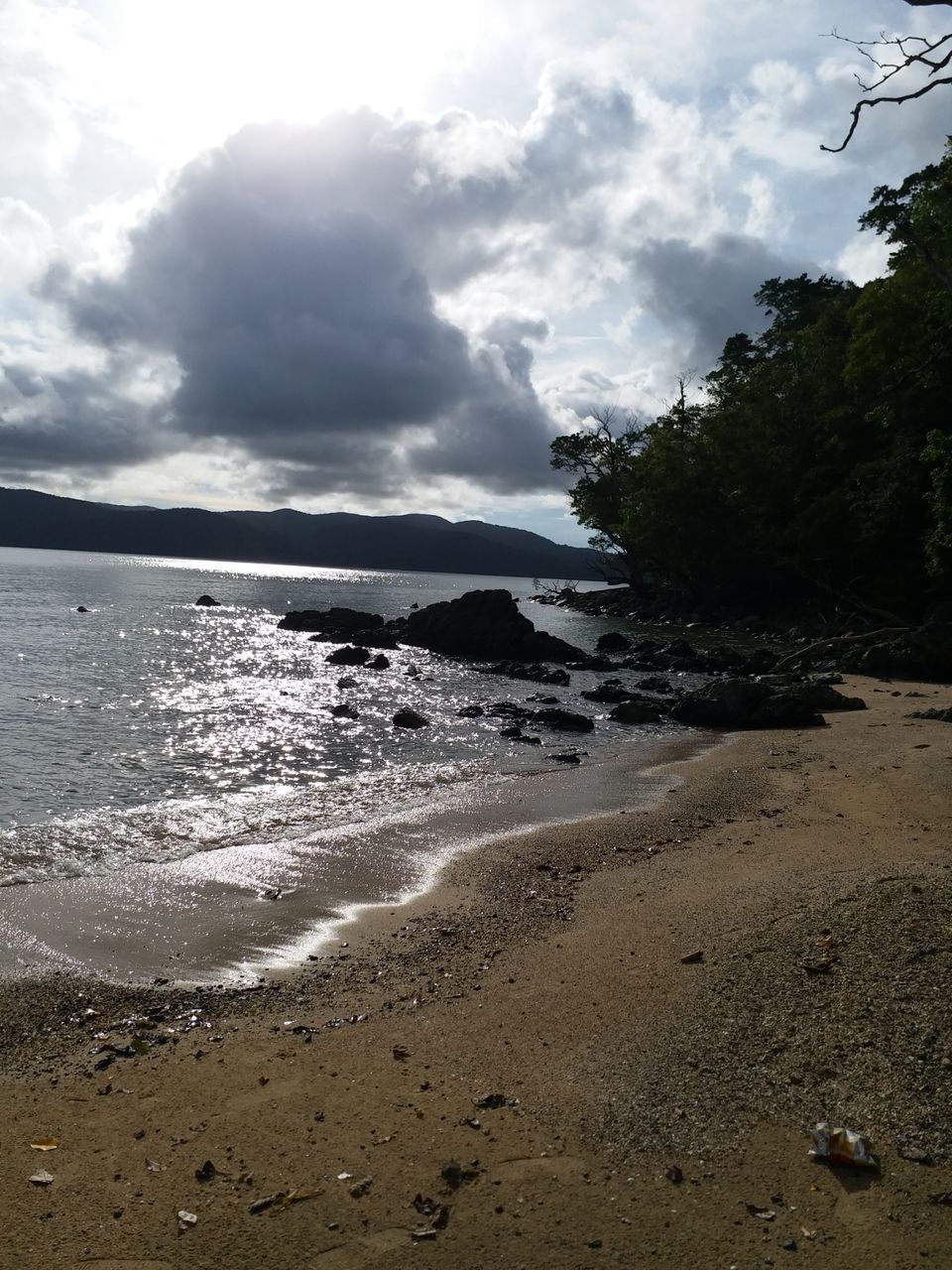 On the way to Havelock Islands through Makruzzz...
Makruzz is the cruz to visit different Islands on Andamans. You can book your tickets from there web site makruzz.com.
They have facilities like flites...
If you have plans to visit Andamans book your makruzz first coz these are the best and gets there booking closed very first.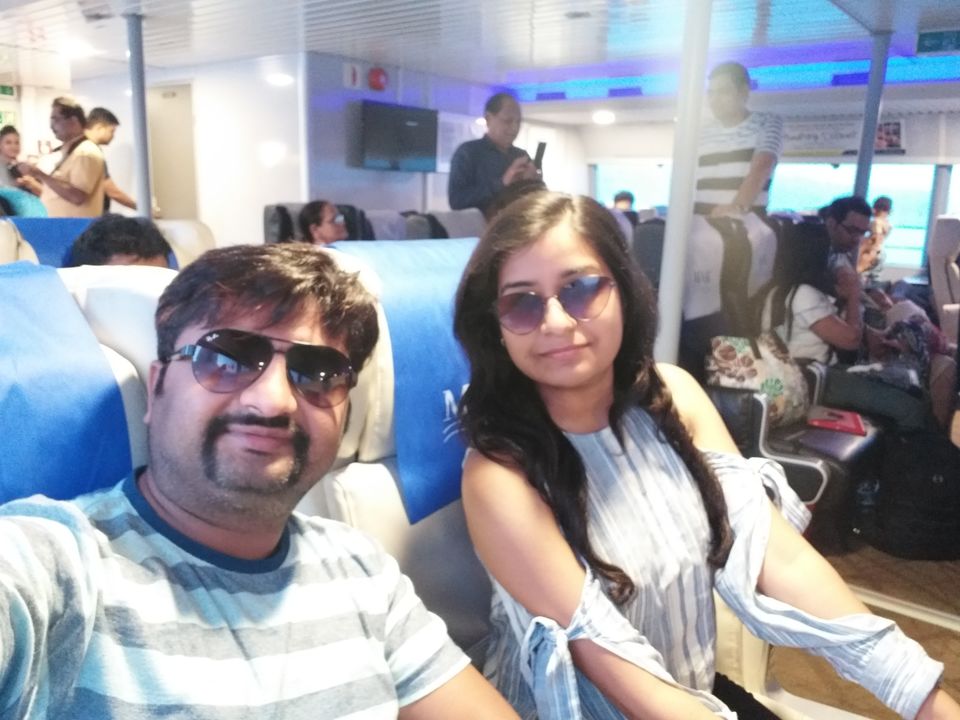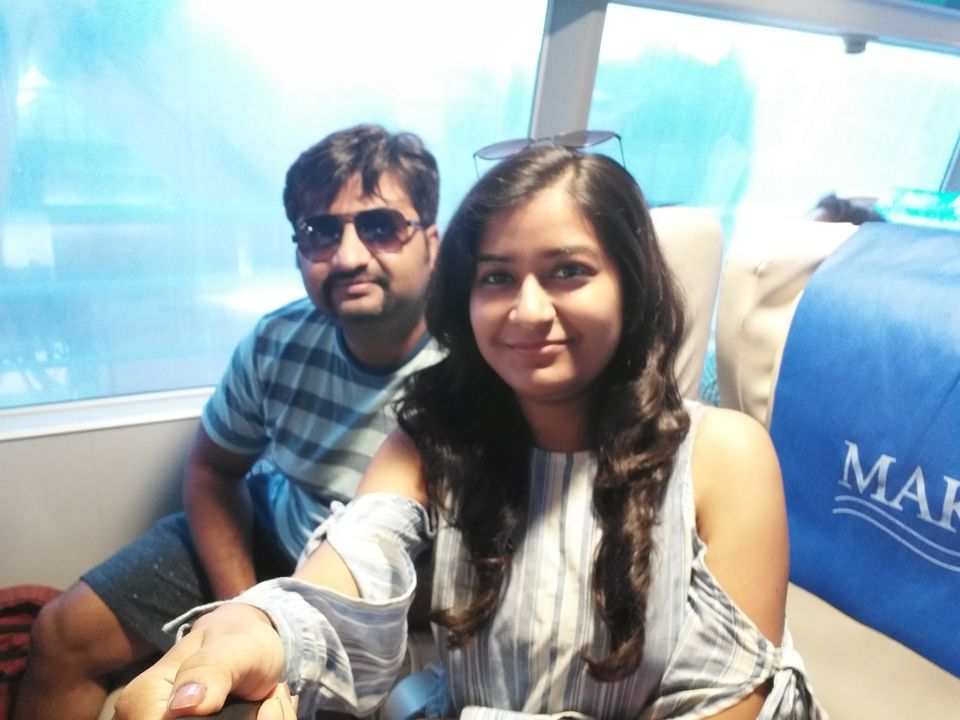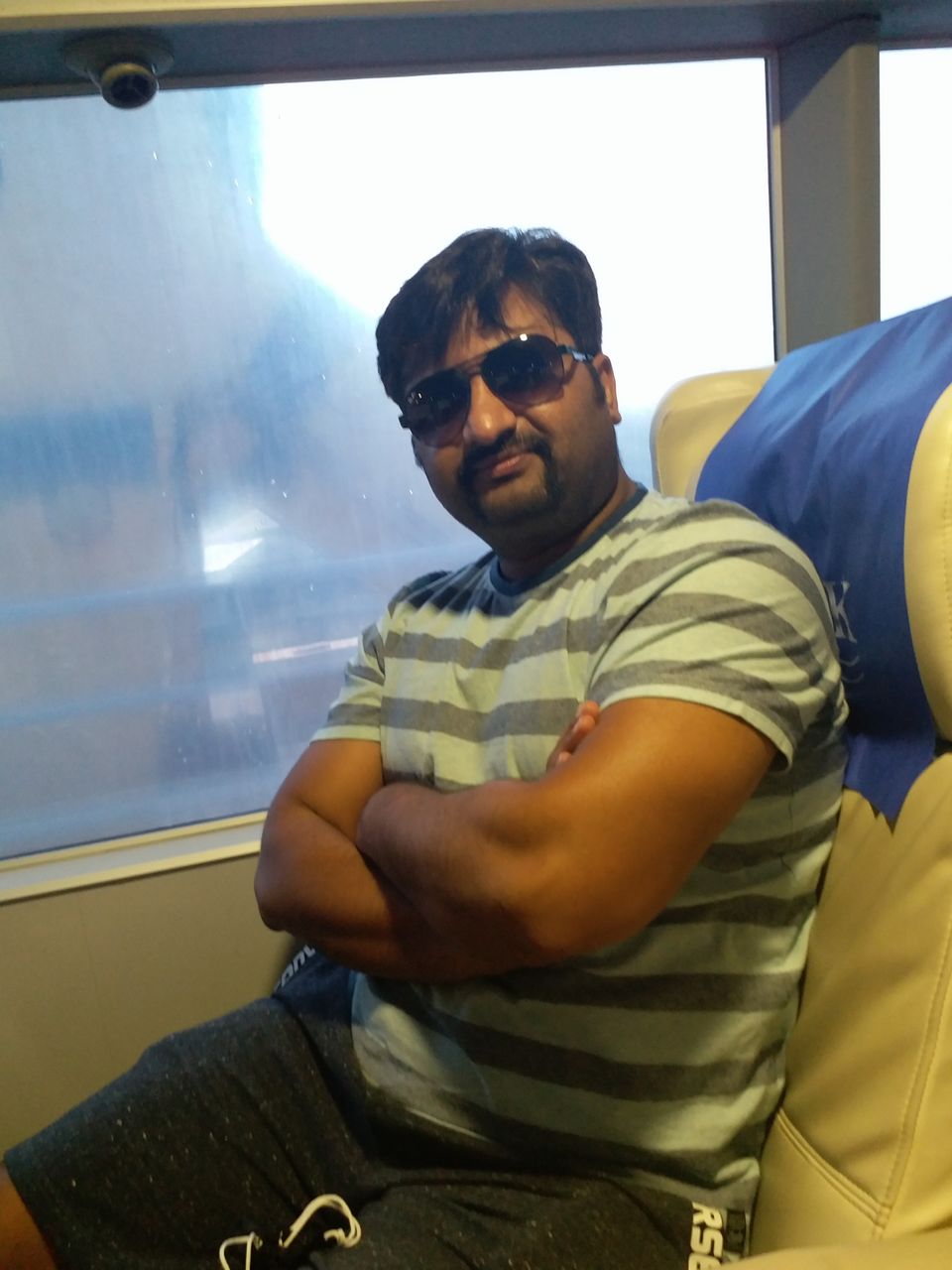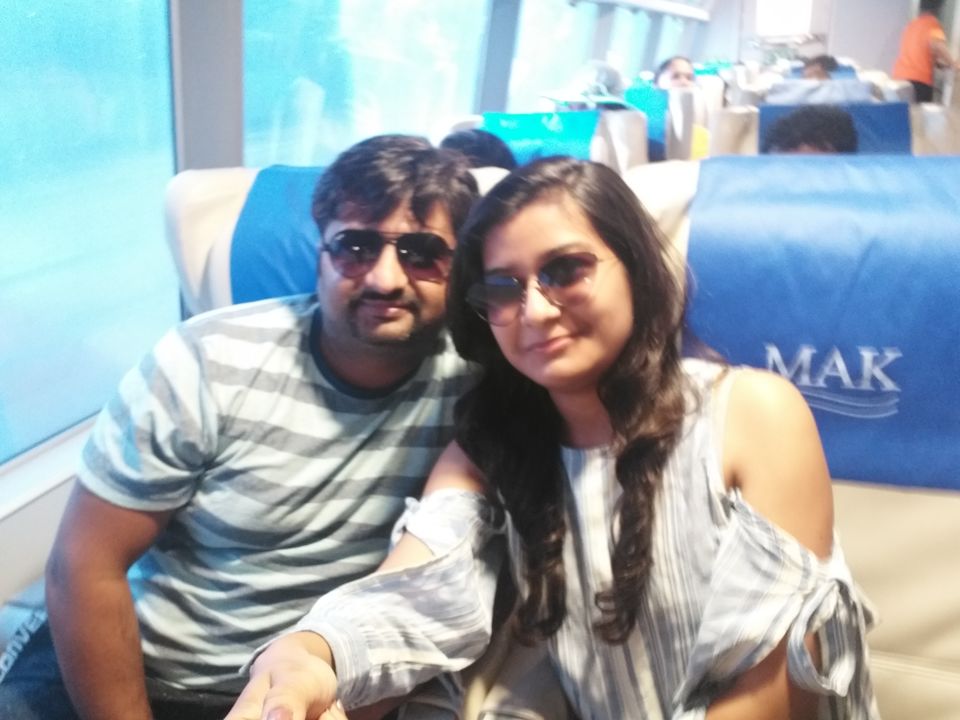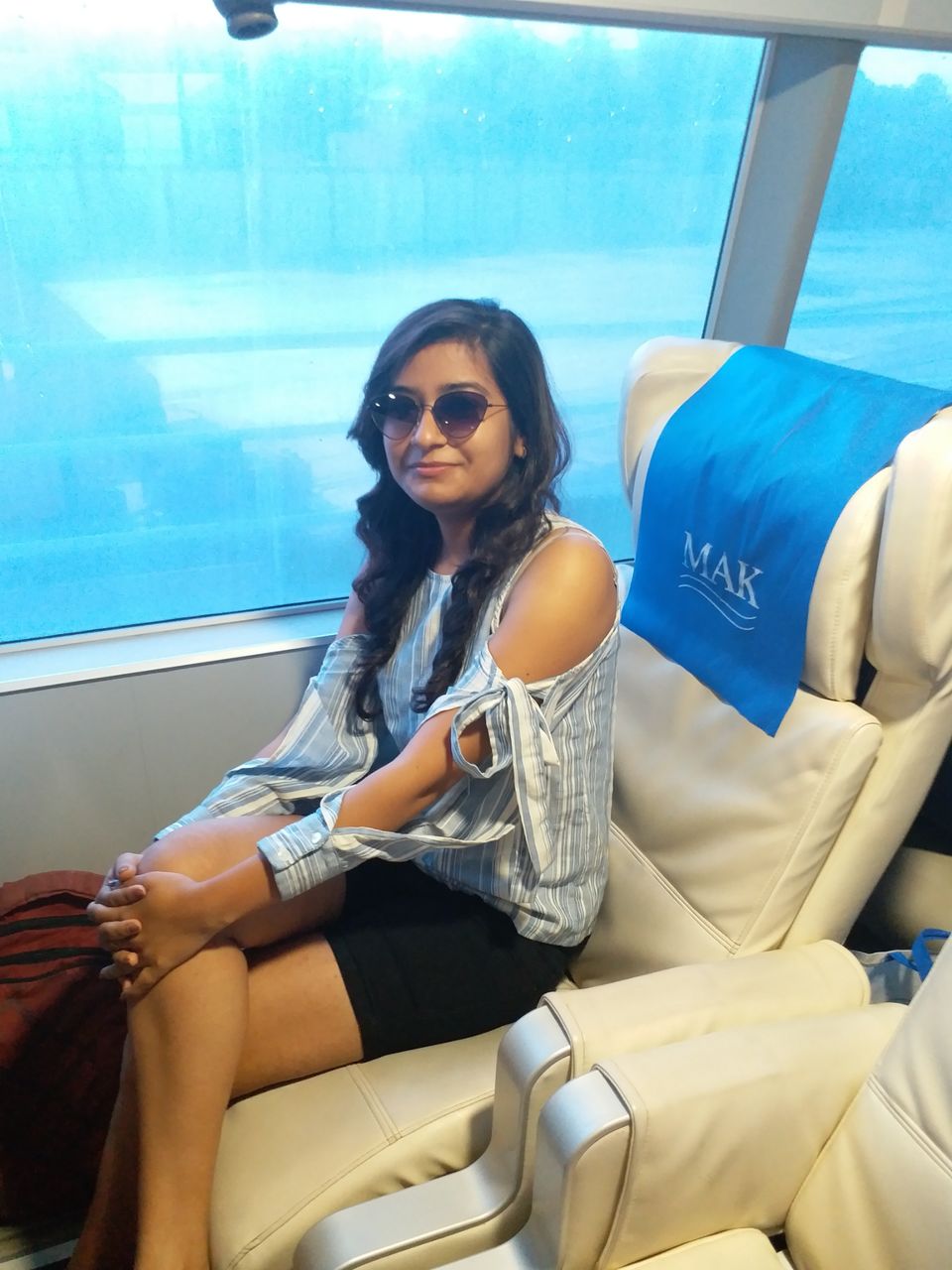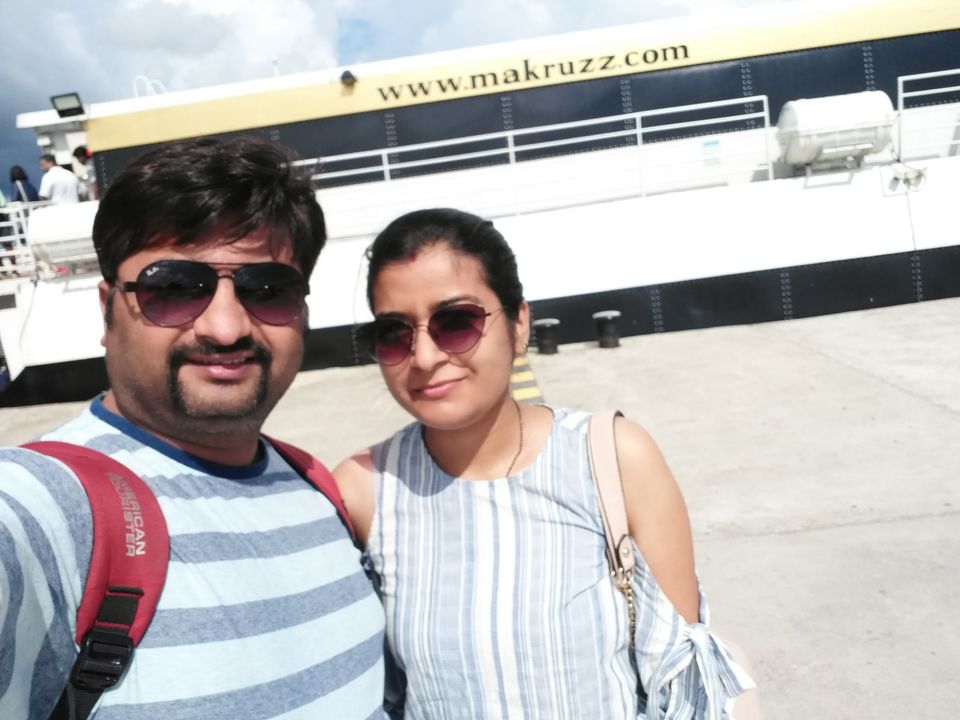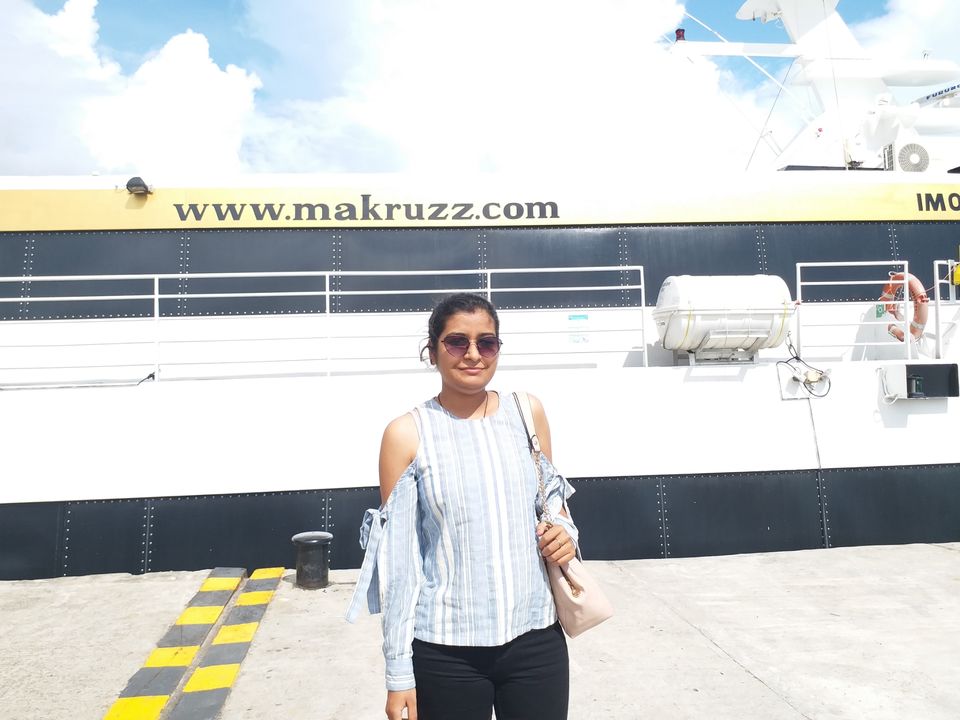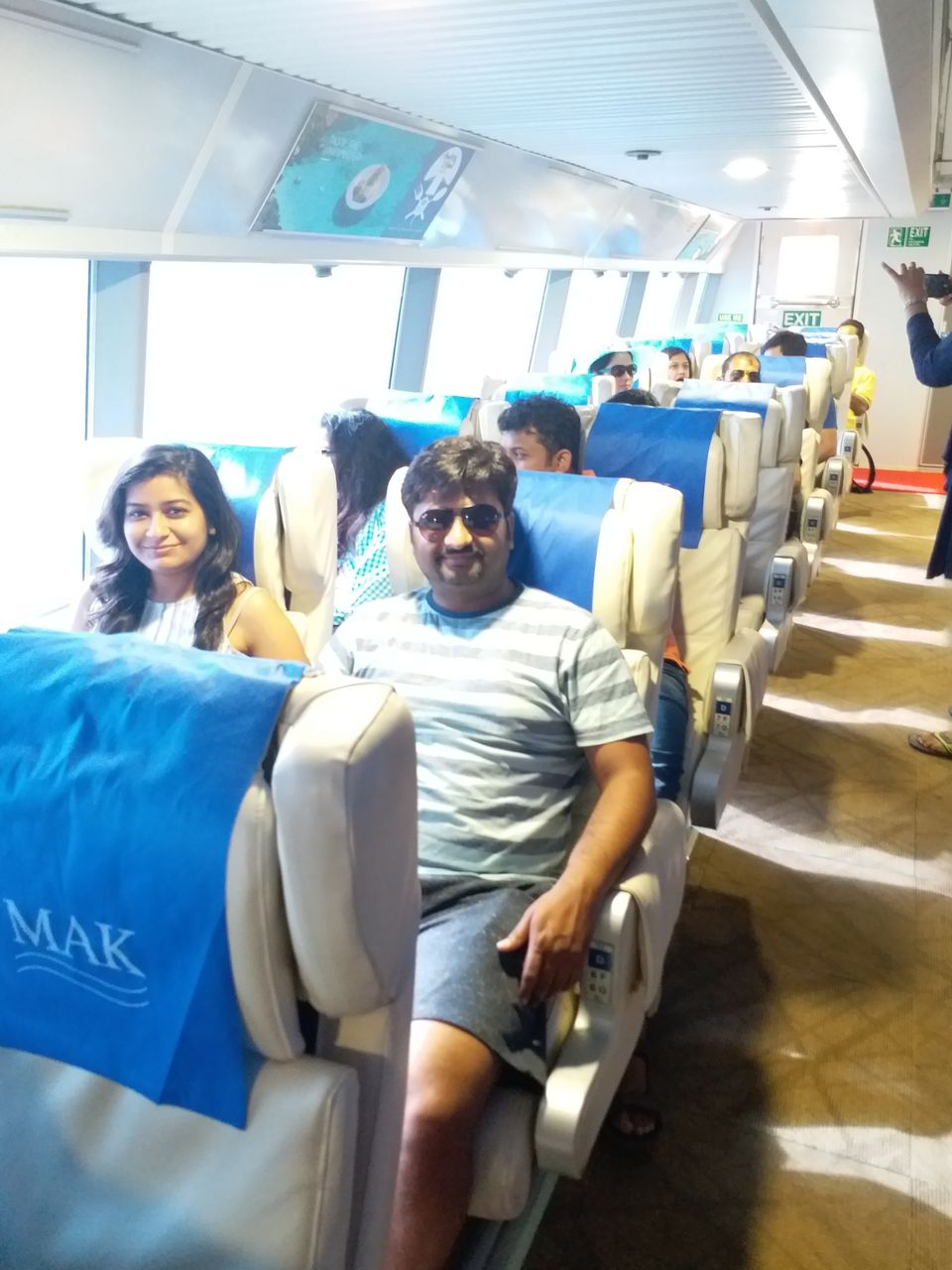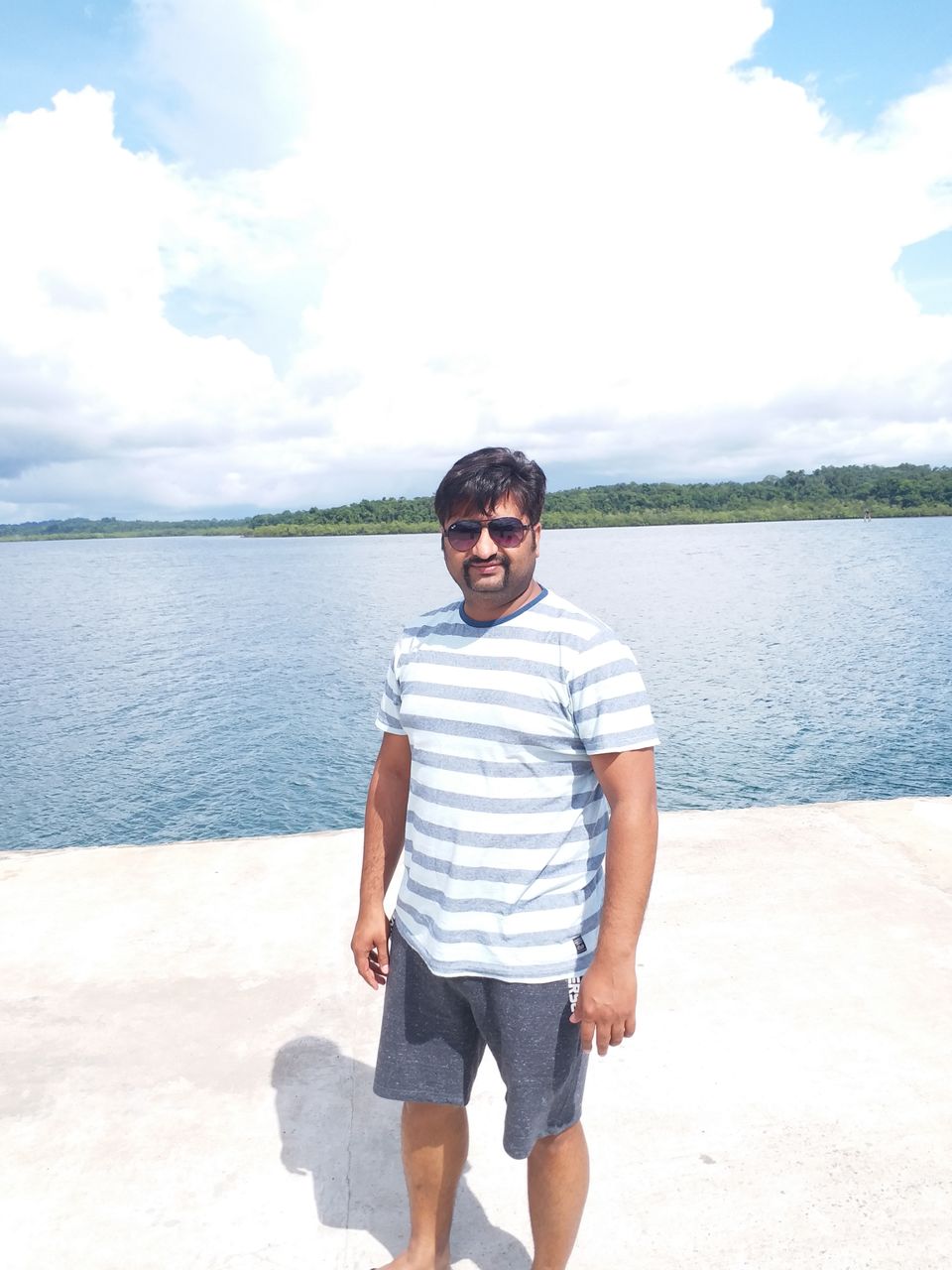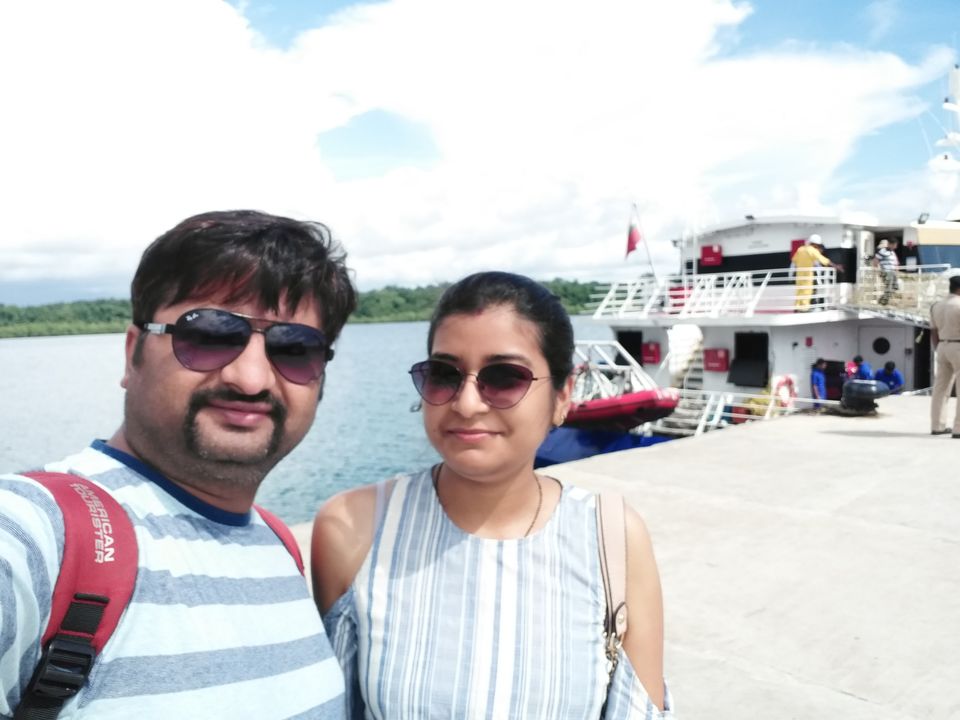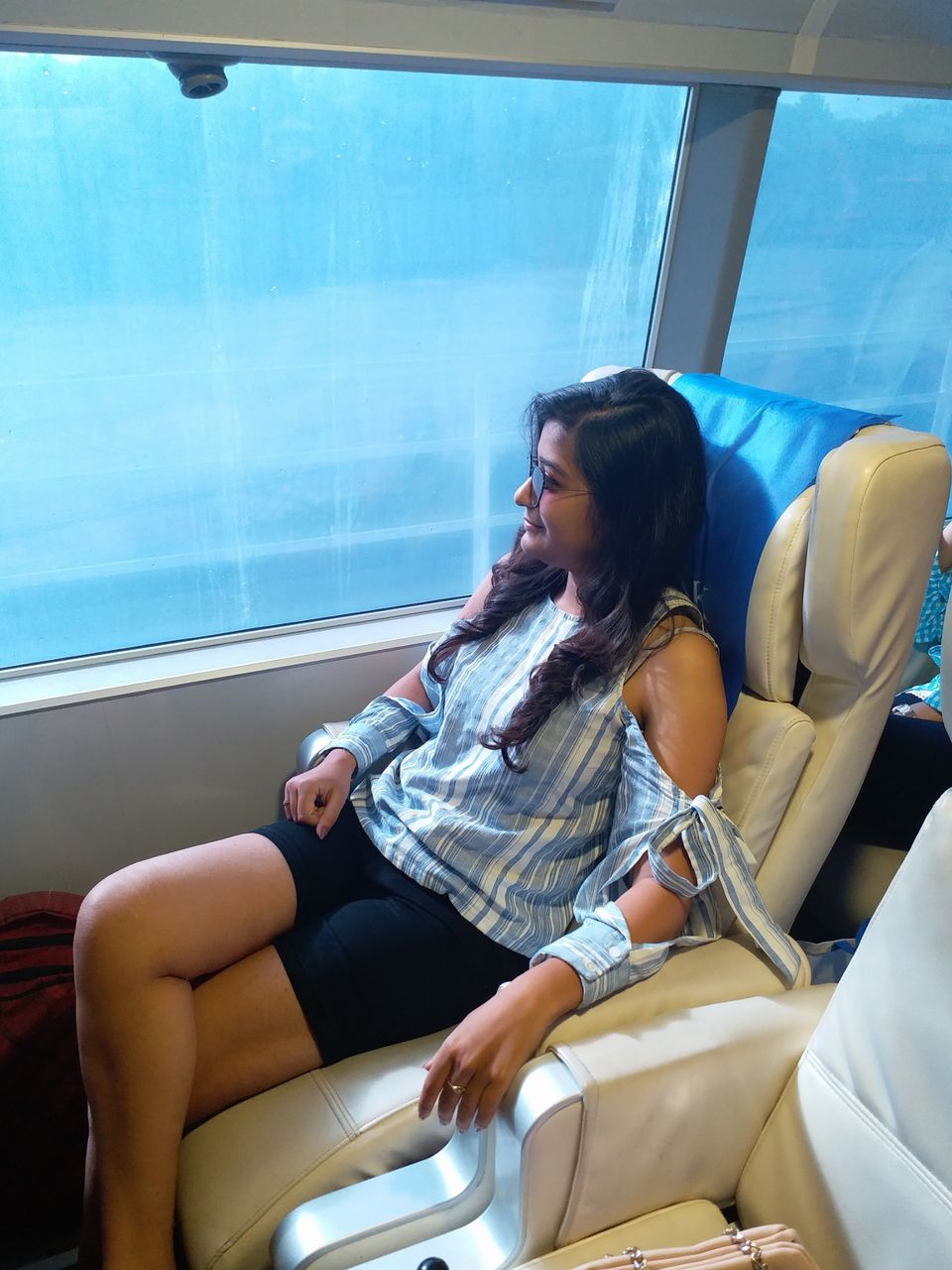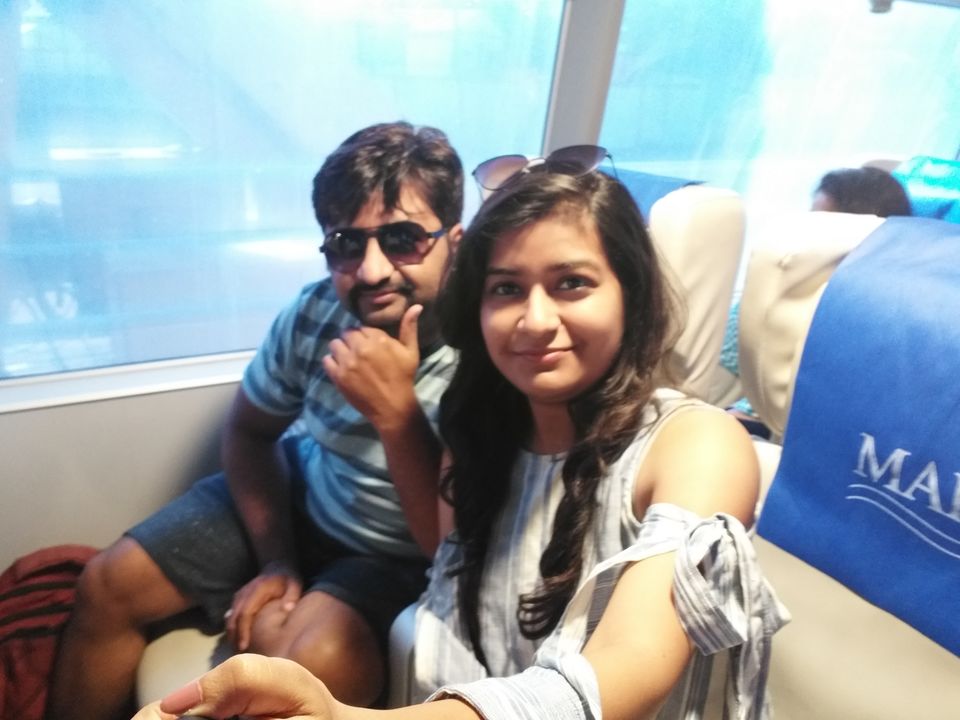 We prebookes our hotel Outback from MMT. Small and newly constructed resort by four friends.
It is one the best beaches on Havelock Islands. From Outback Resort its 700 meters only. Beach is very clean and very shallow.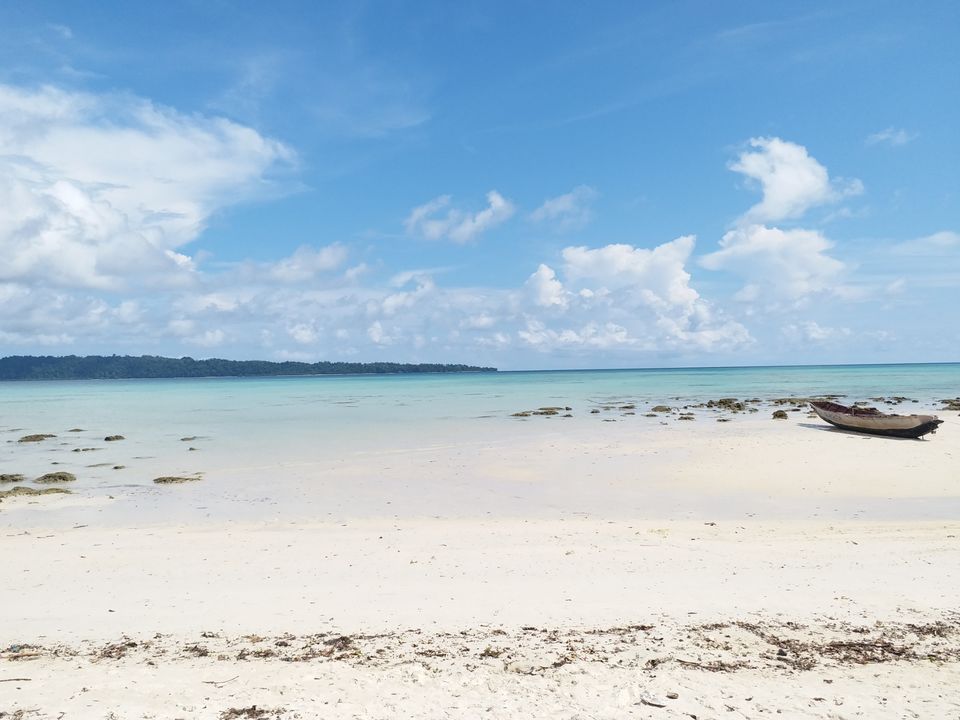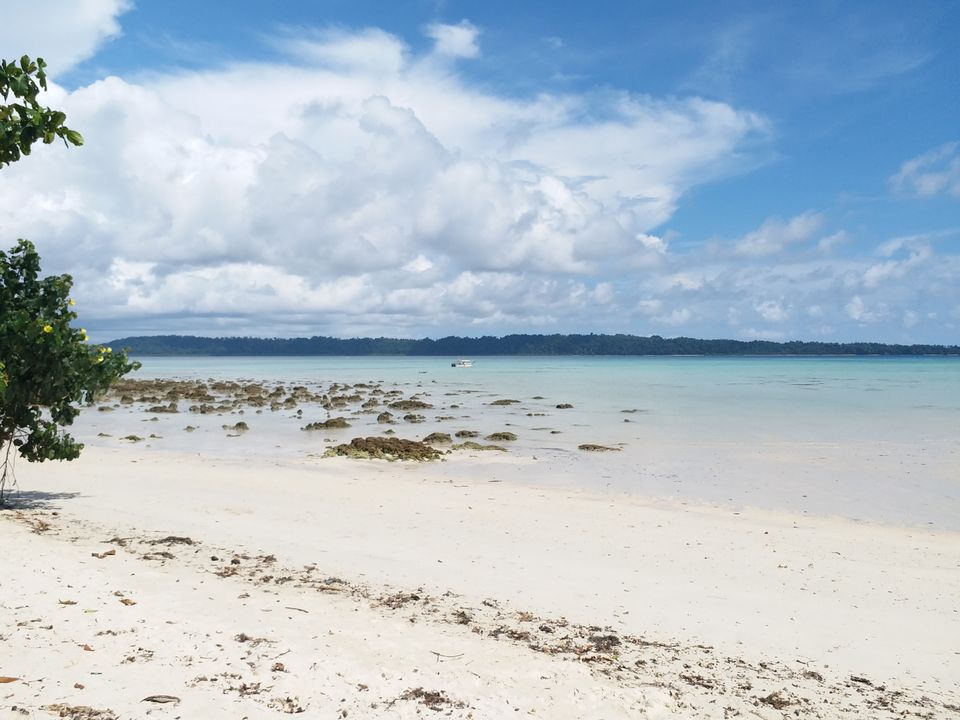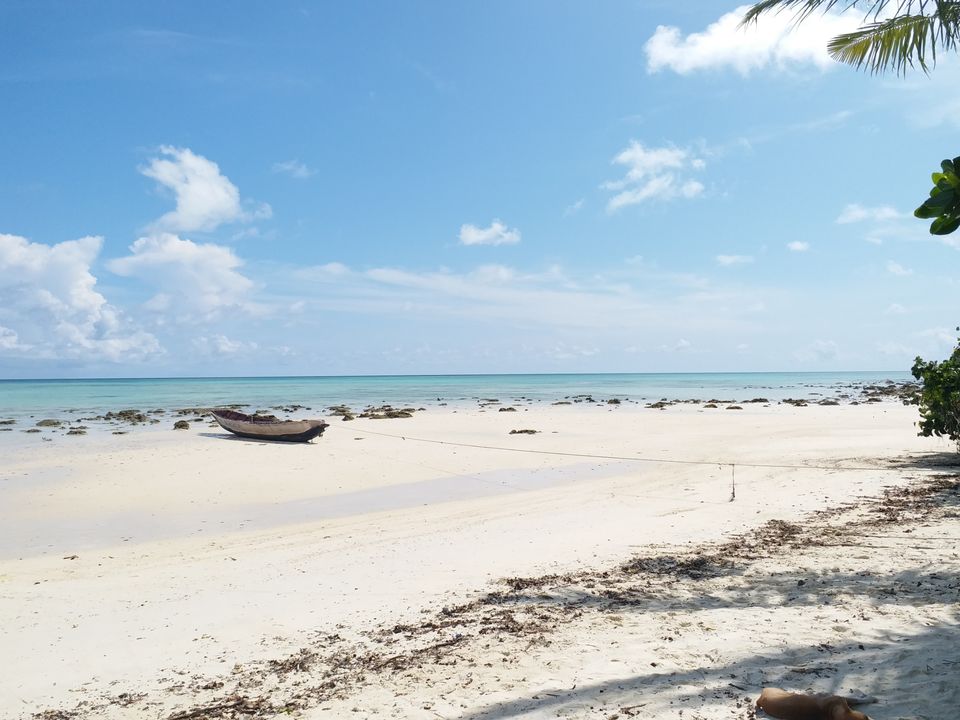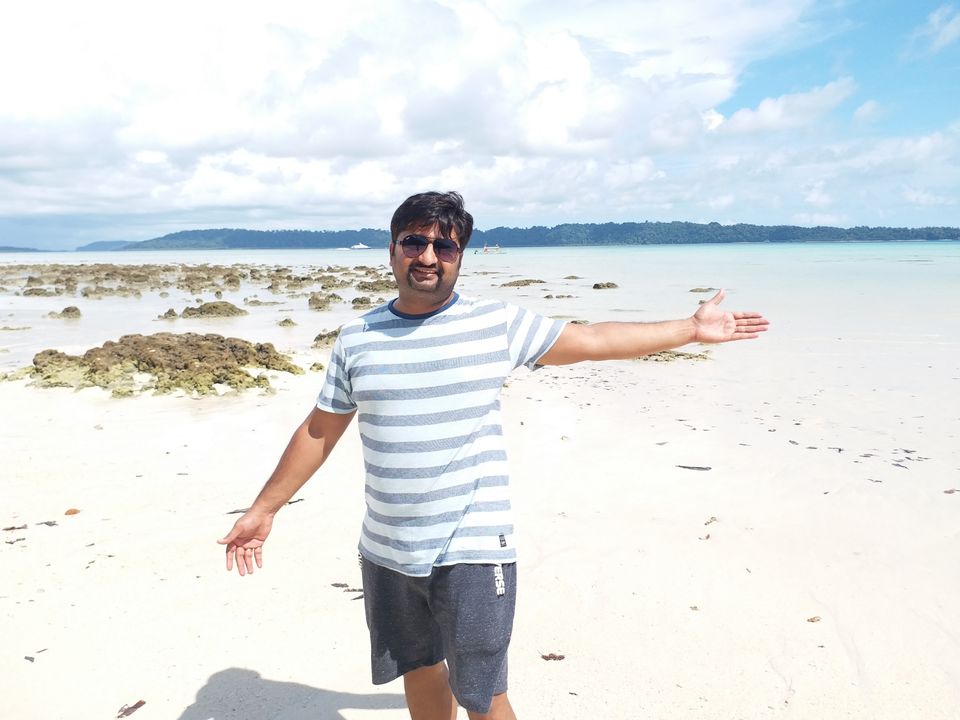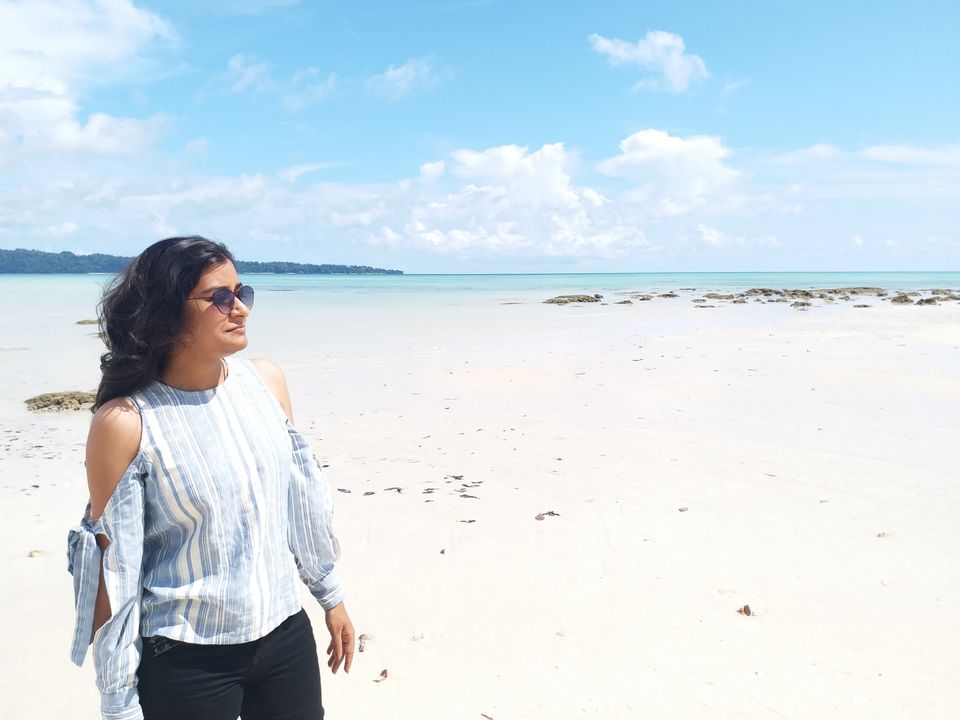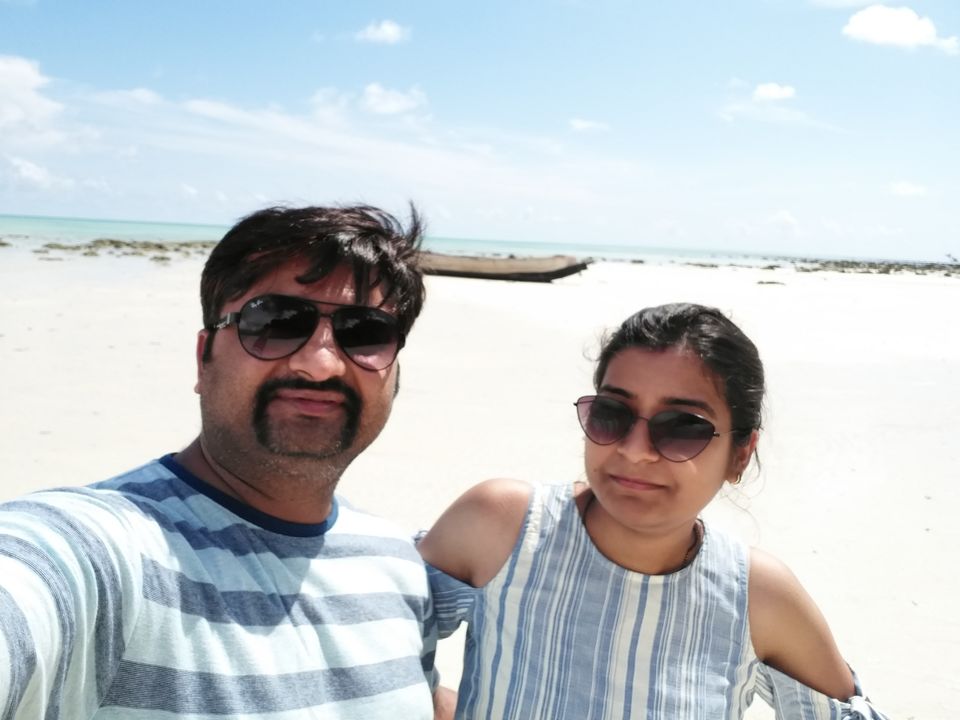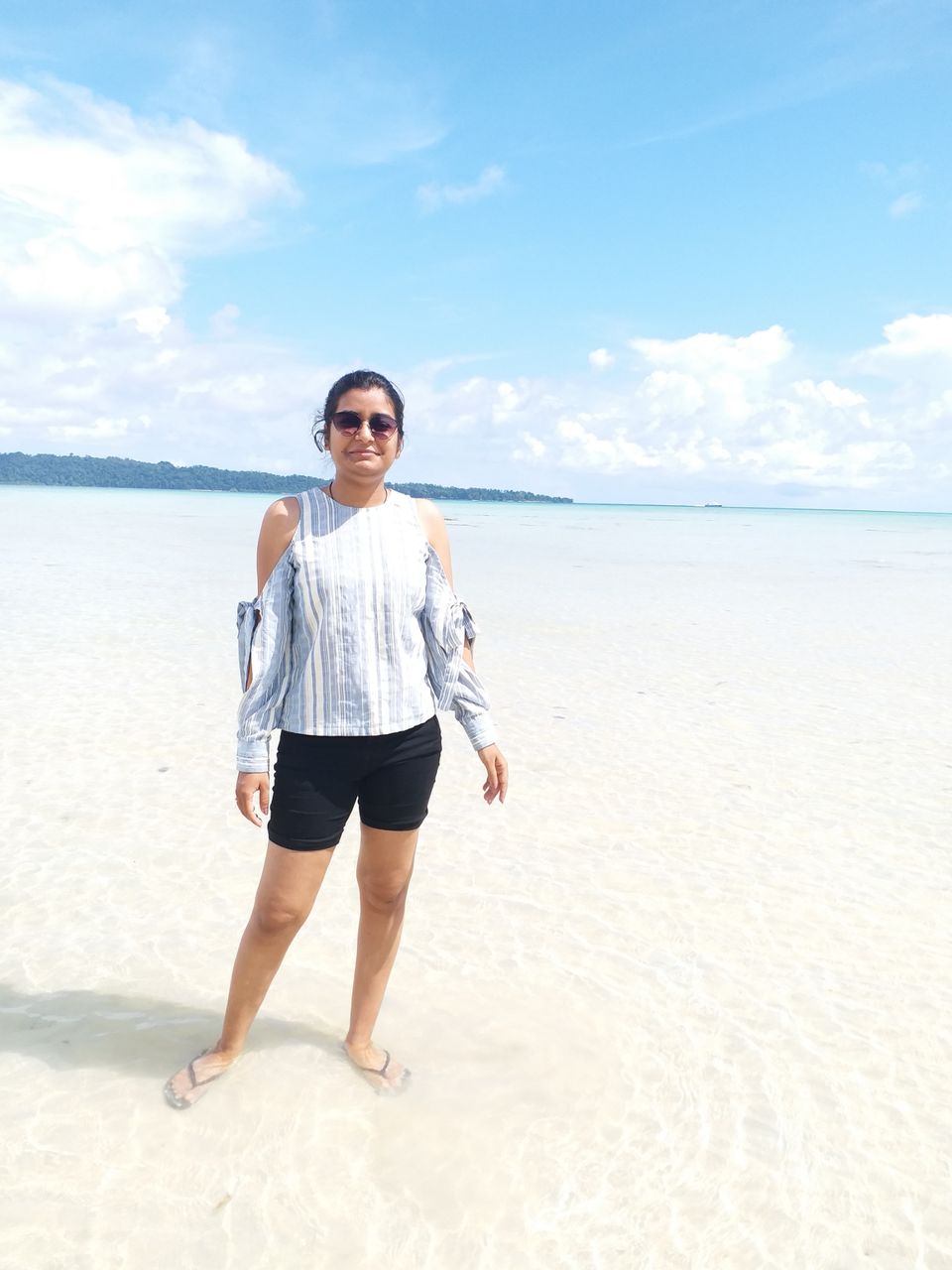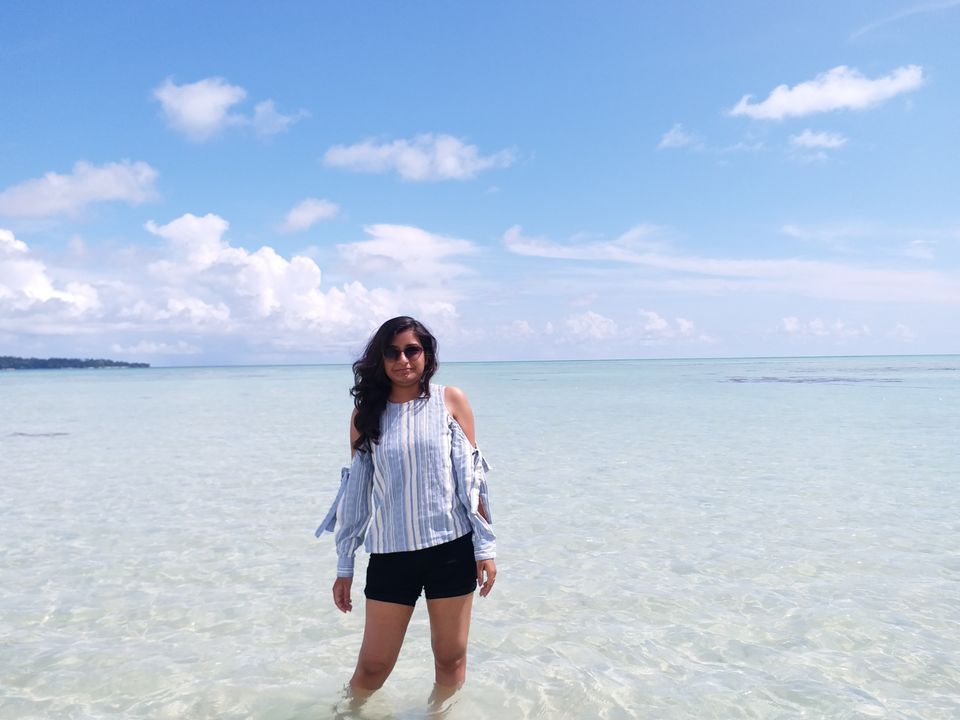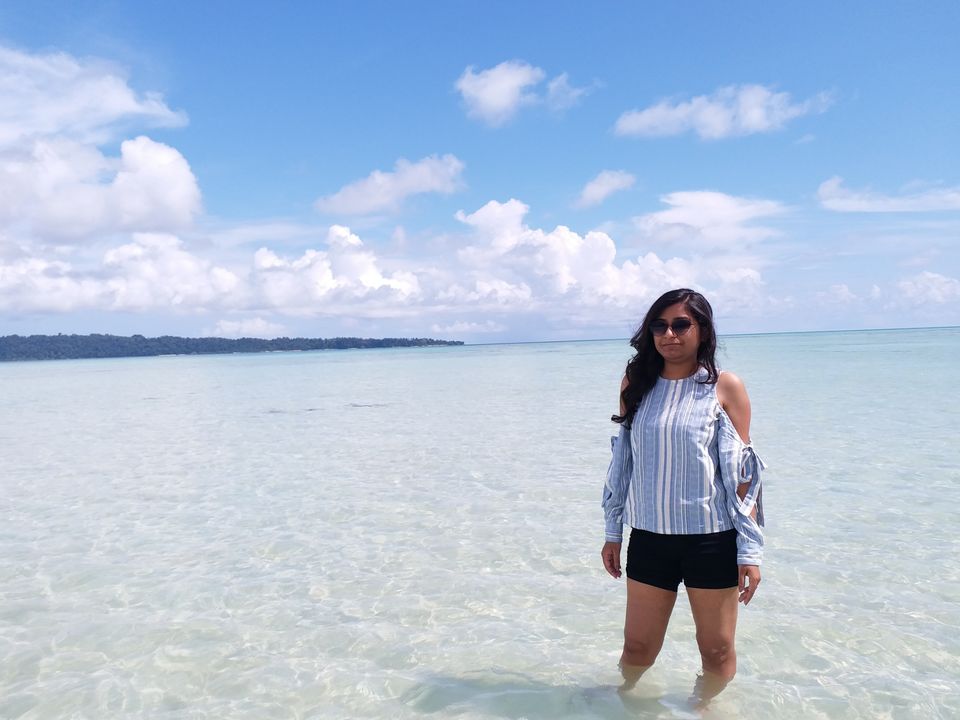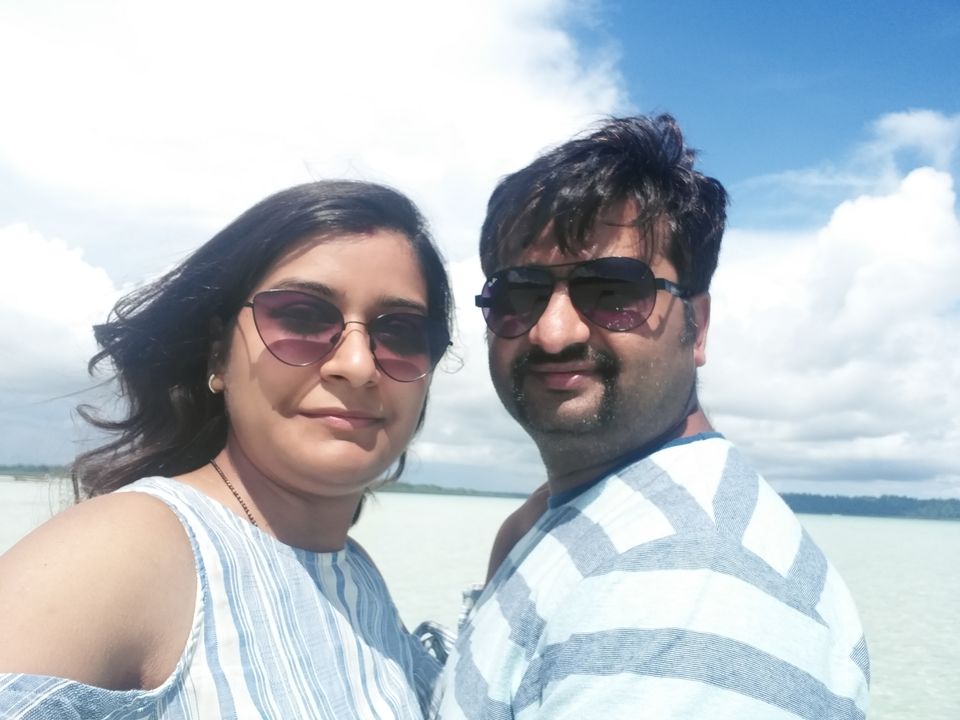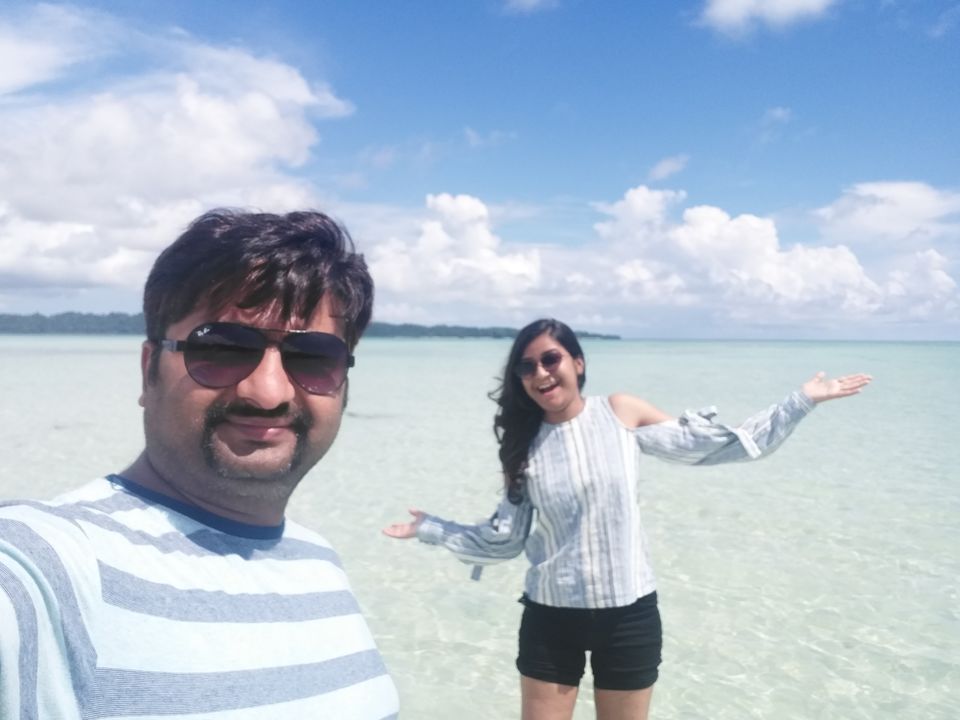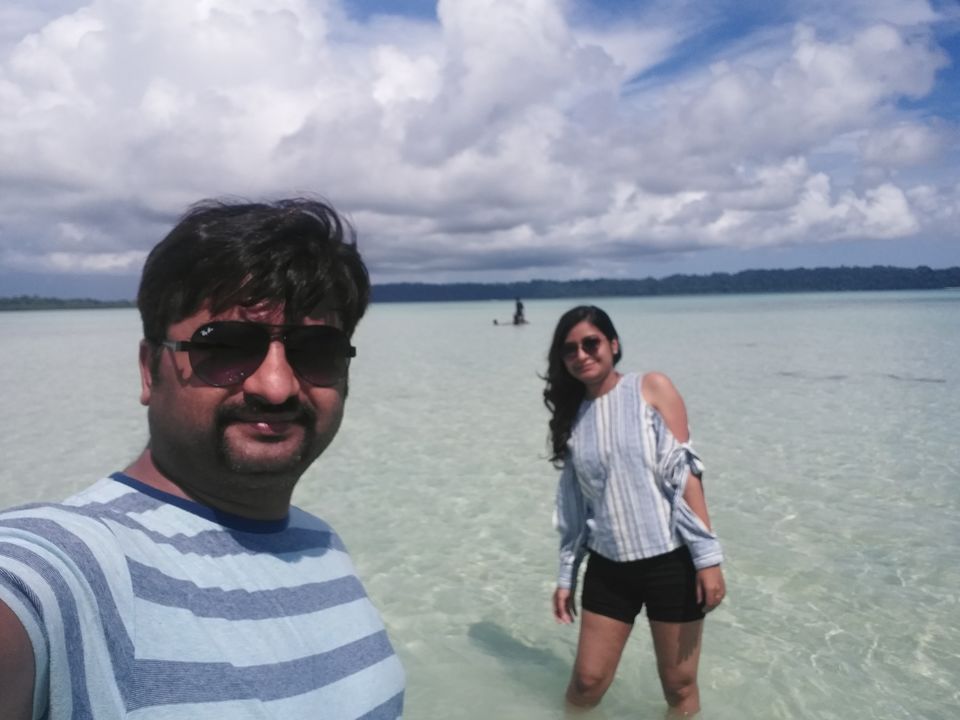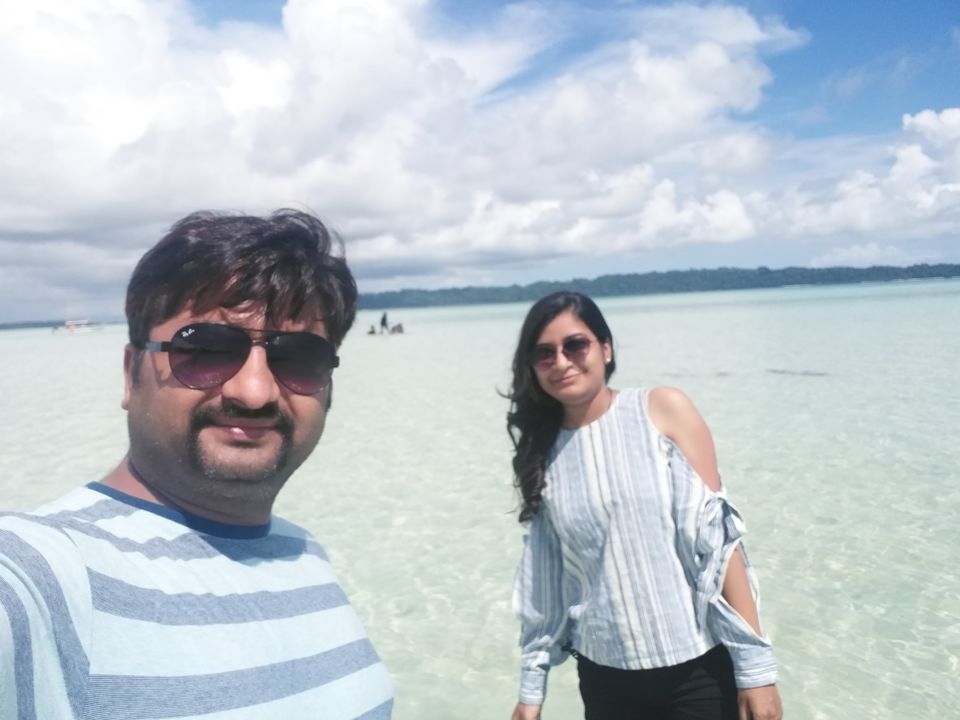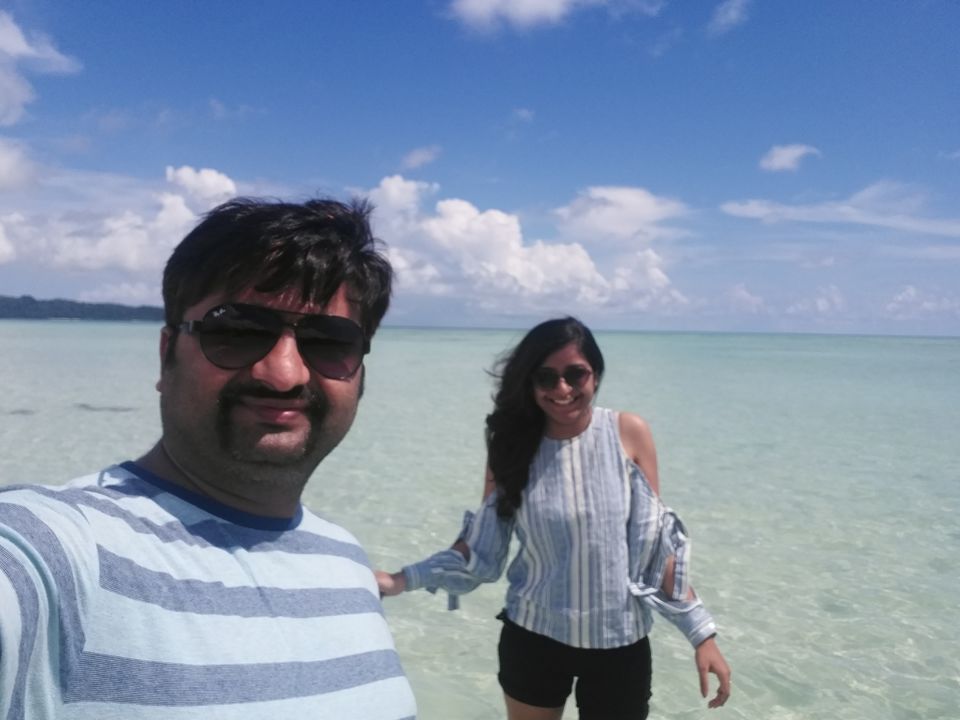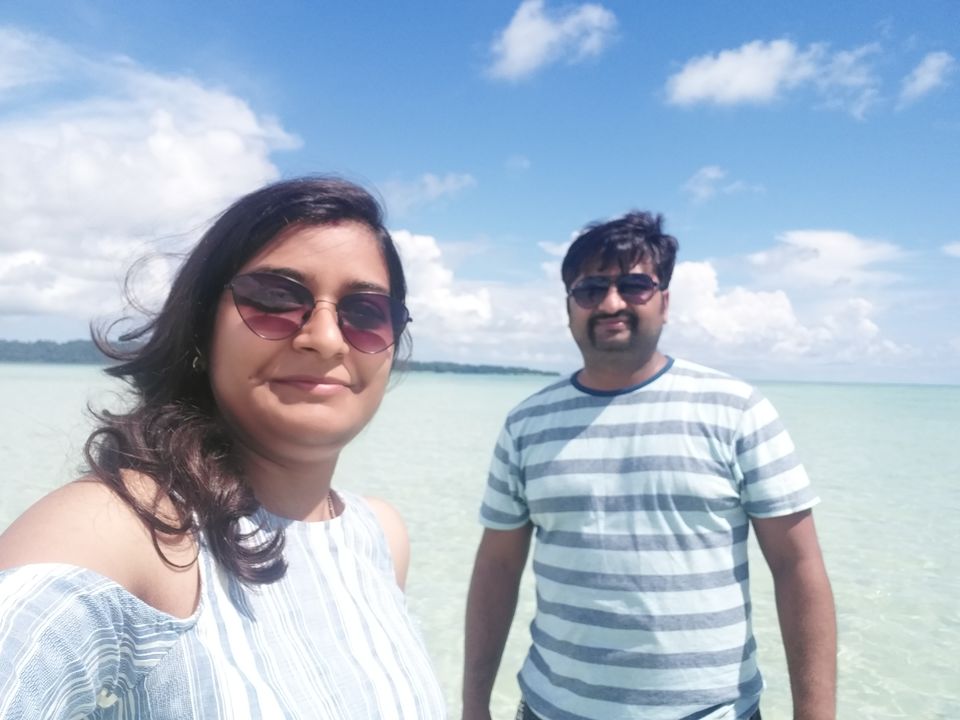 Best beach in Asia, there are only 3 main Roads which cuts through the main circle in Havelock One towards Govind Nagar and Kala Pathar Beach, another towards  Radha Nagar and Elephant beach and last to Jetty from where you will come.
Radha Nagar beach is straight long beach with lush green forest on one side. Low tides l, shallow crystal clear water and white fine sands main attraction of the beach.
If you are interested in watching sunsets its best place to be here. Sunsets around 5 PM.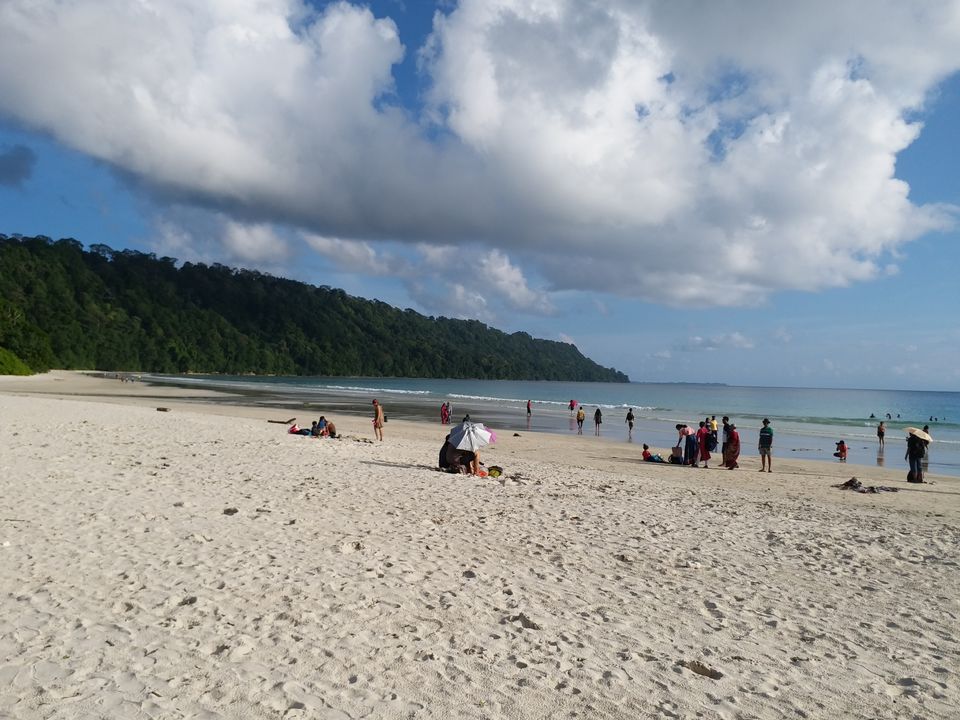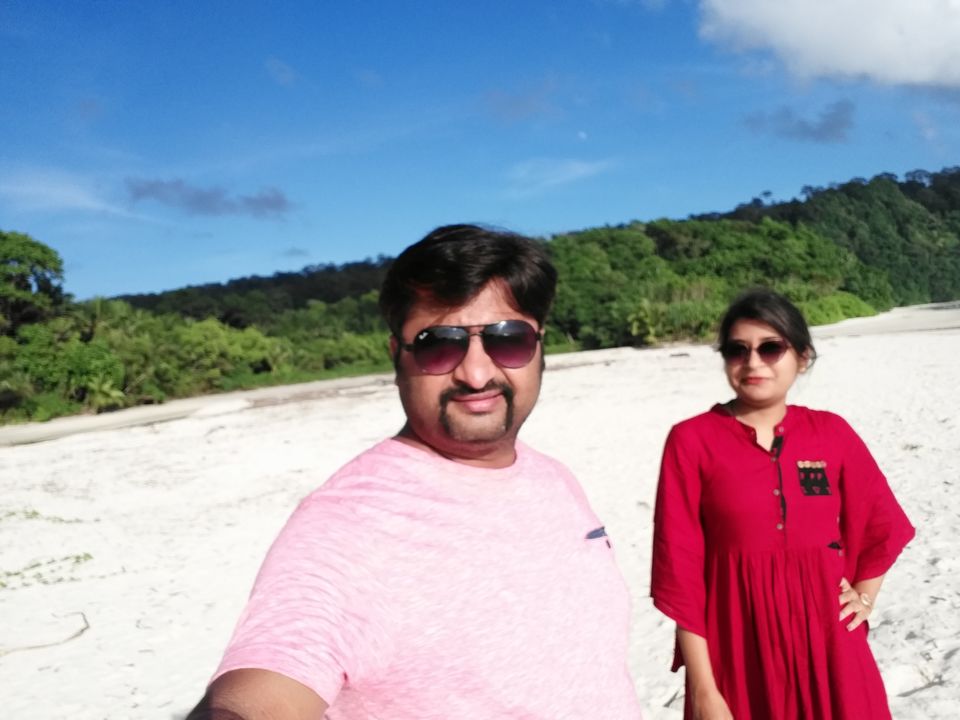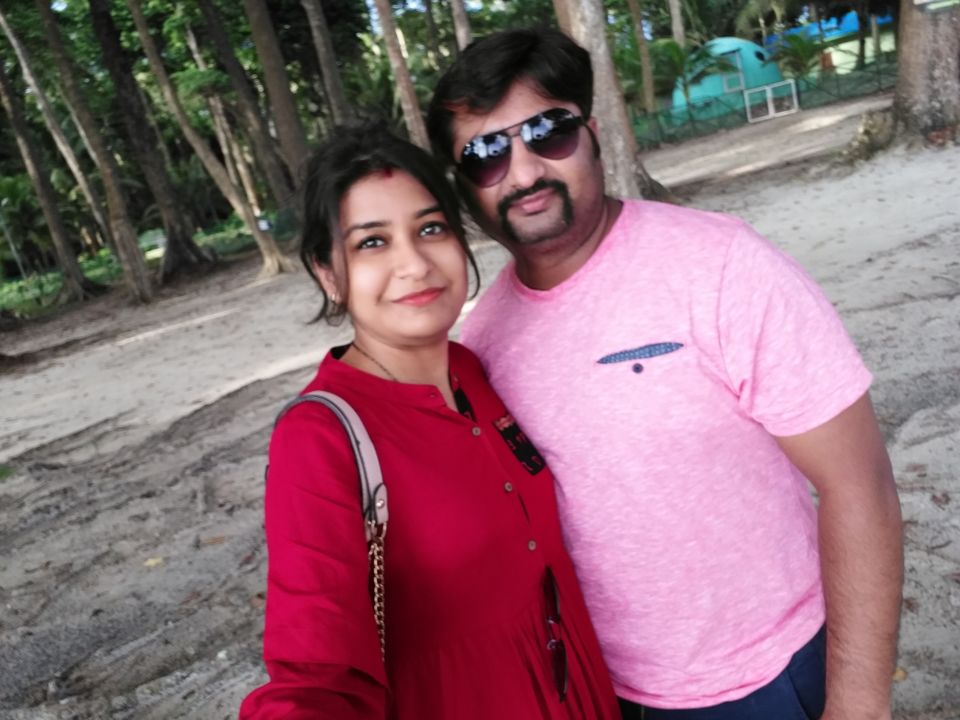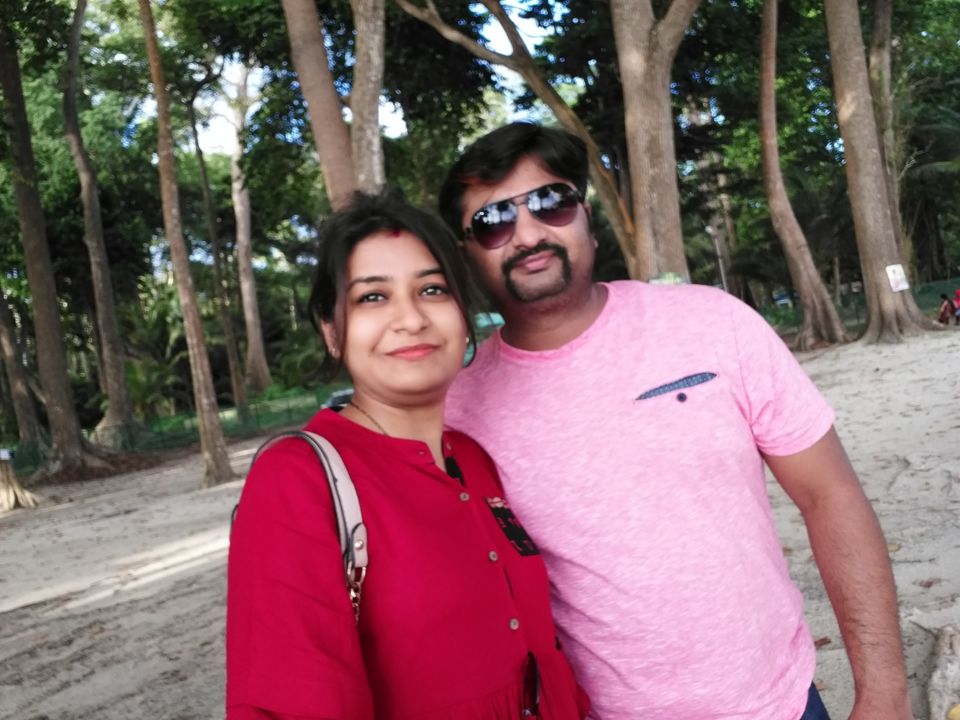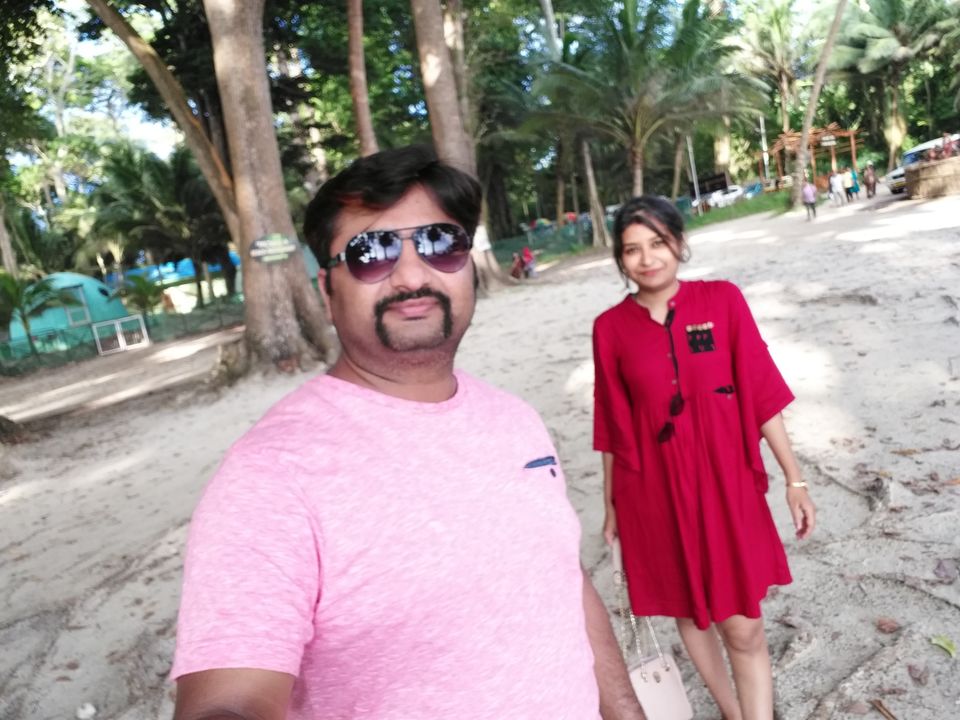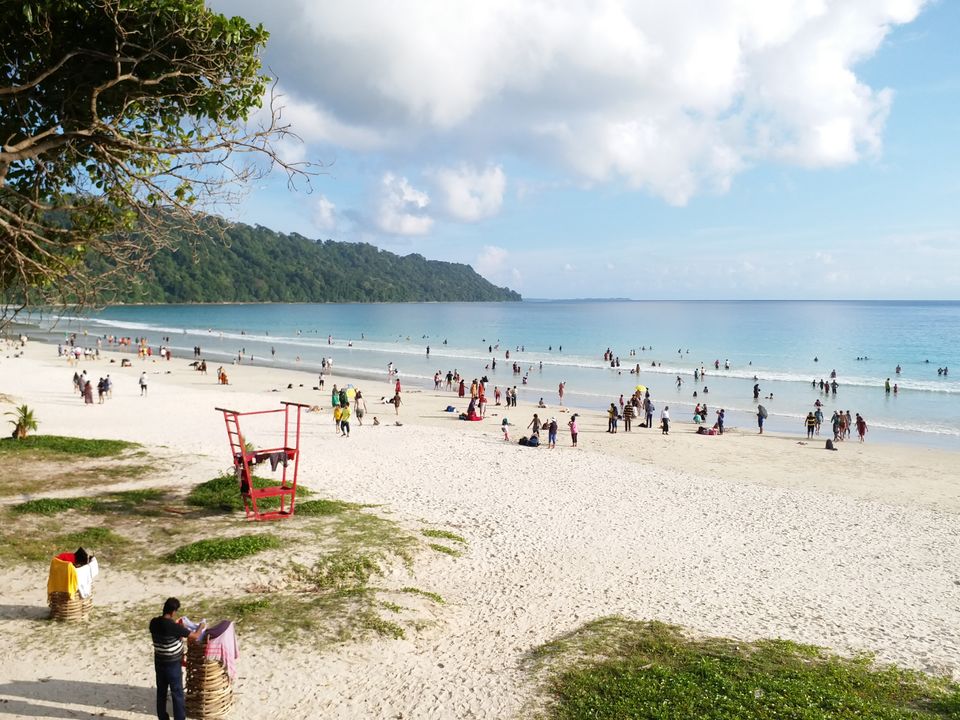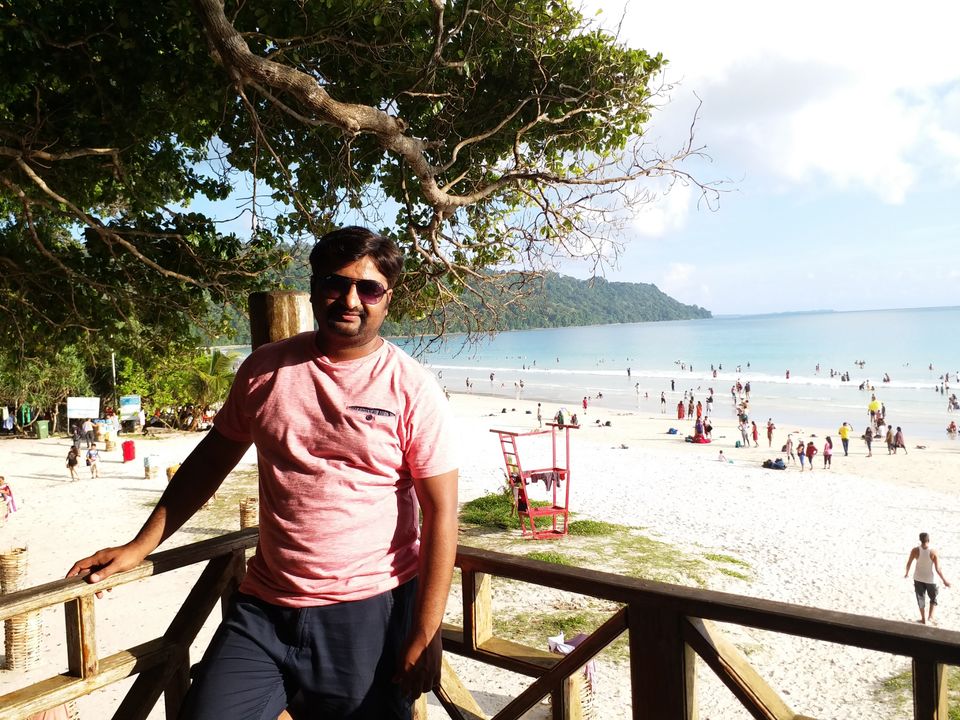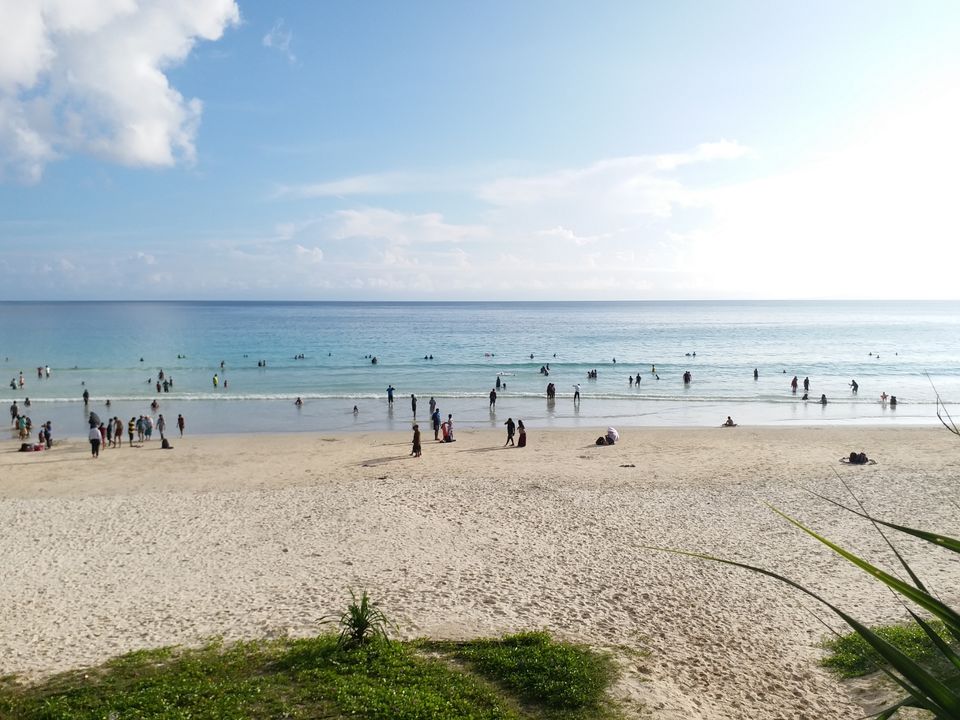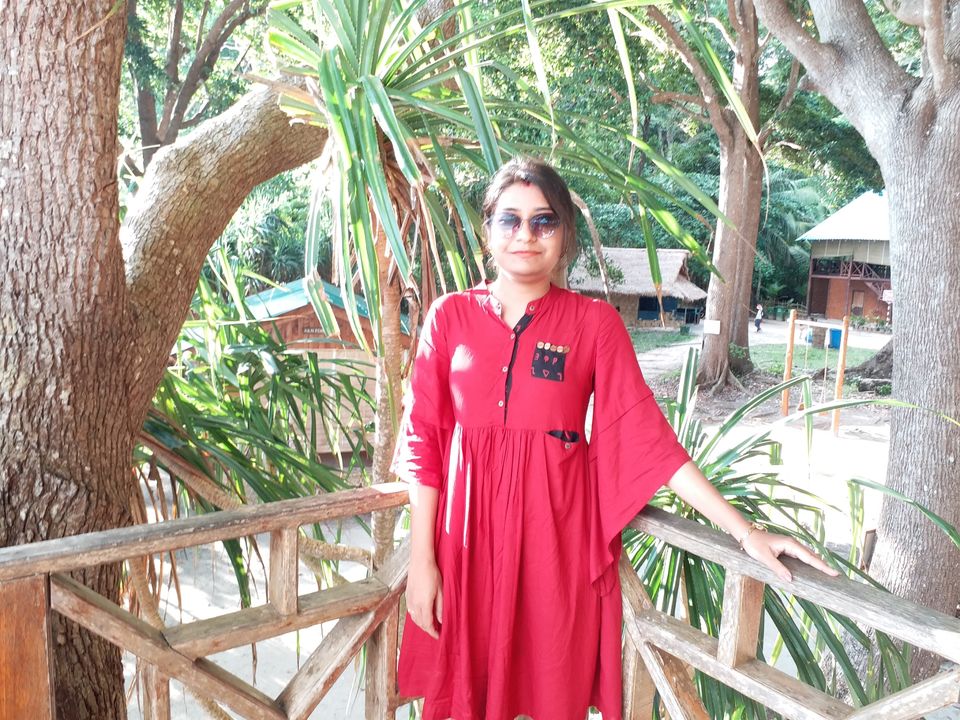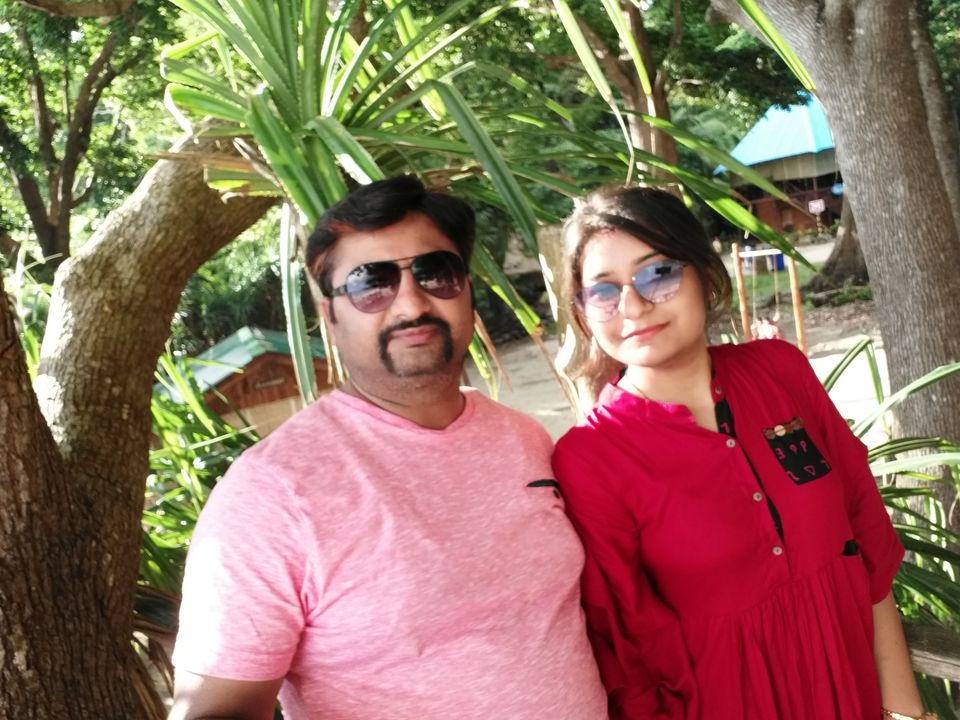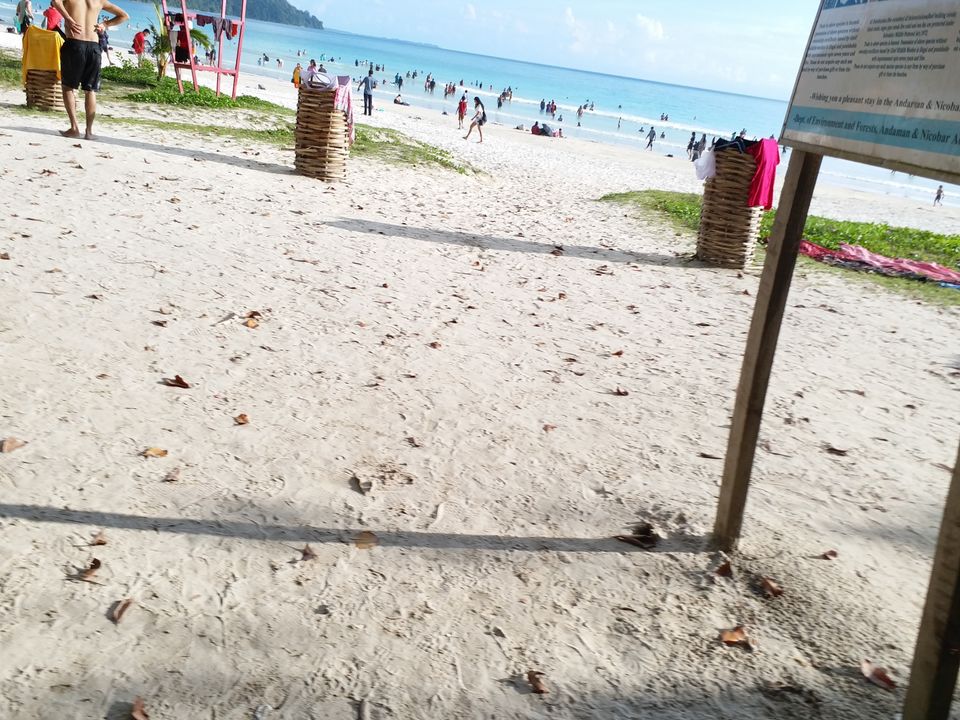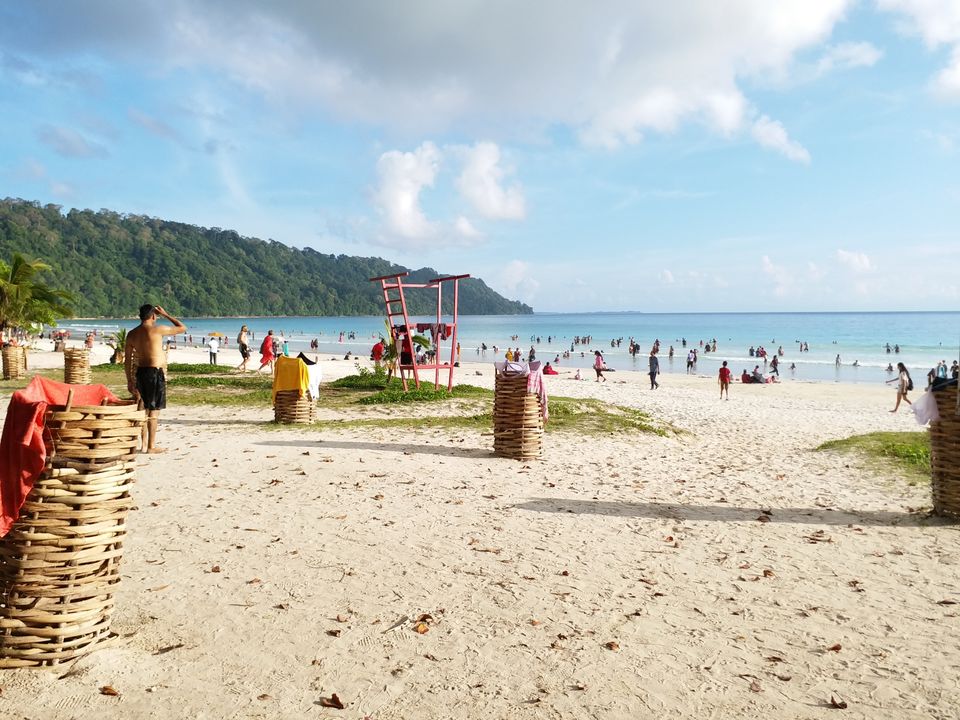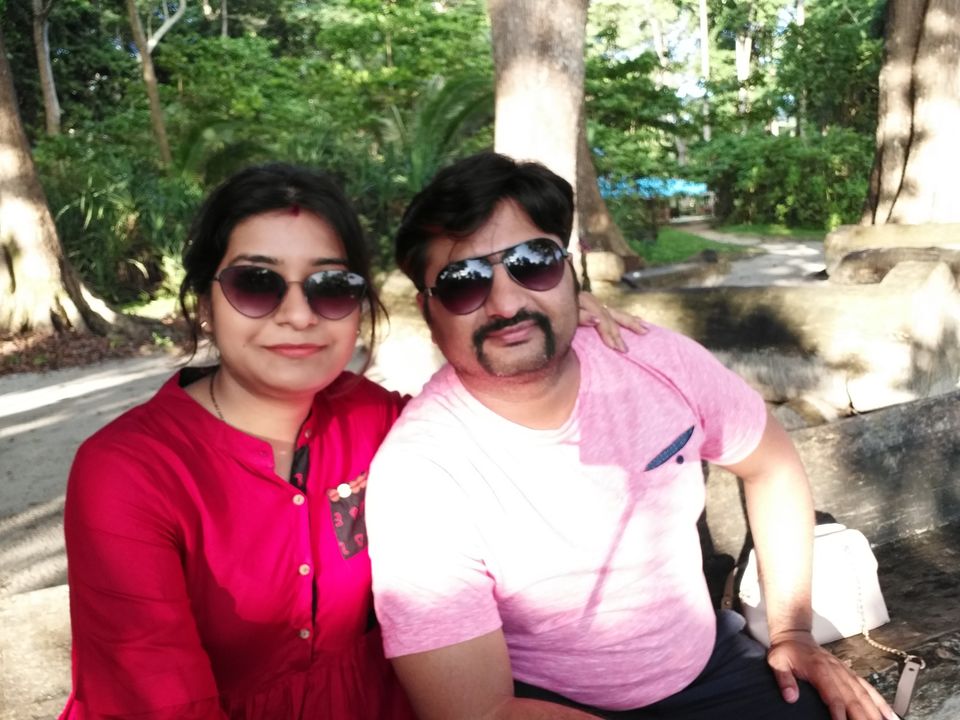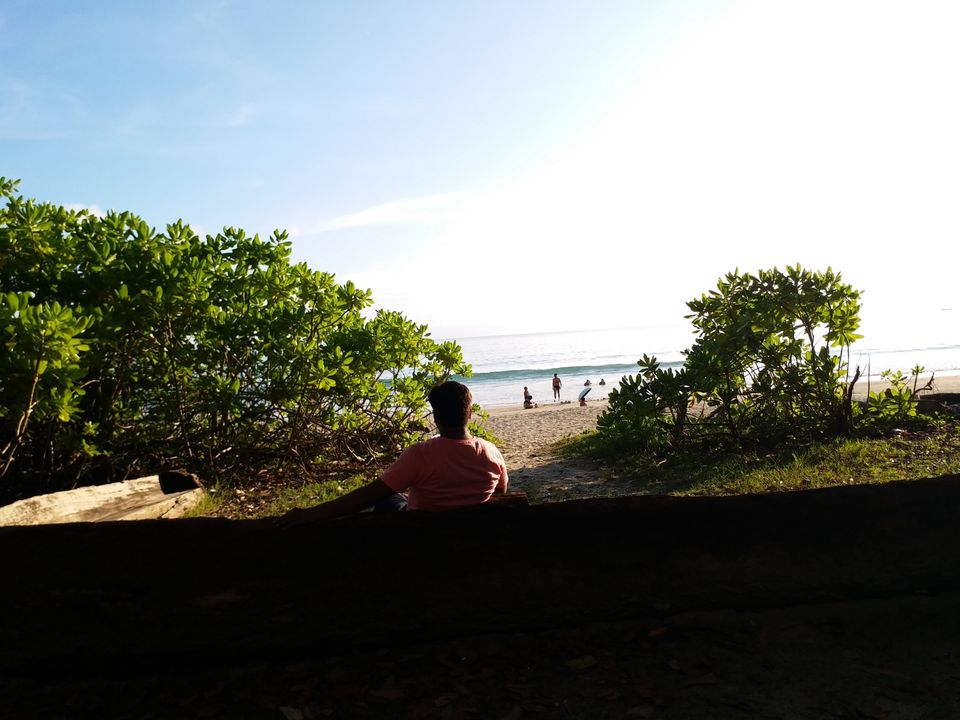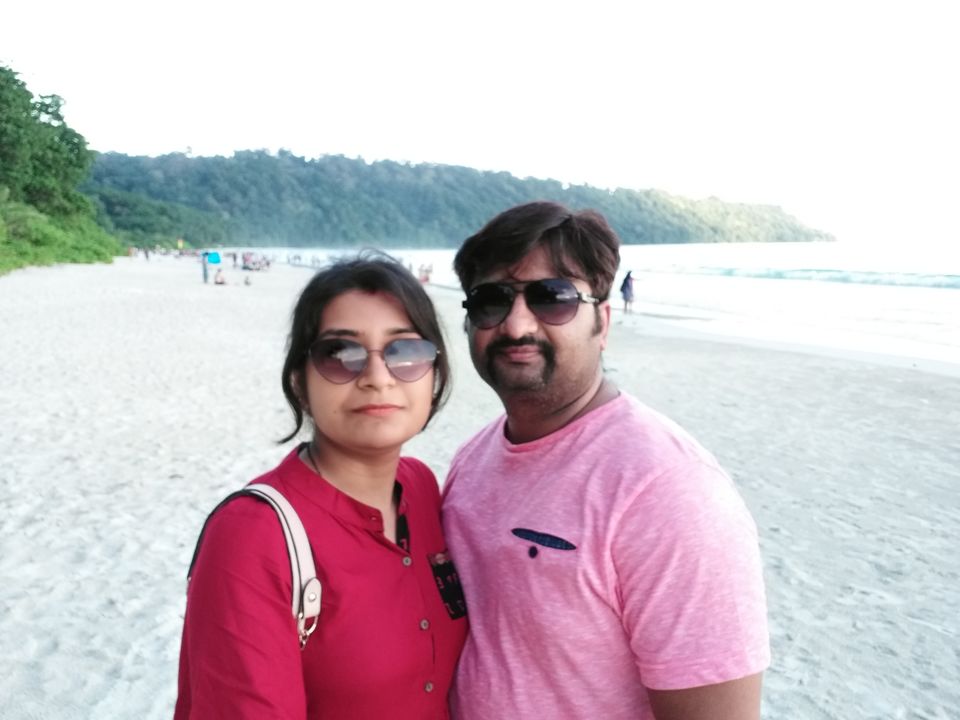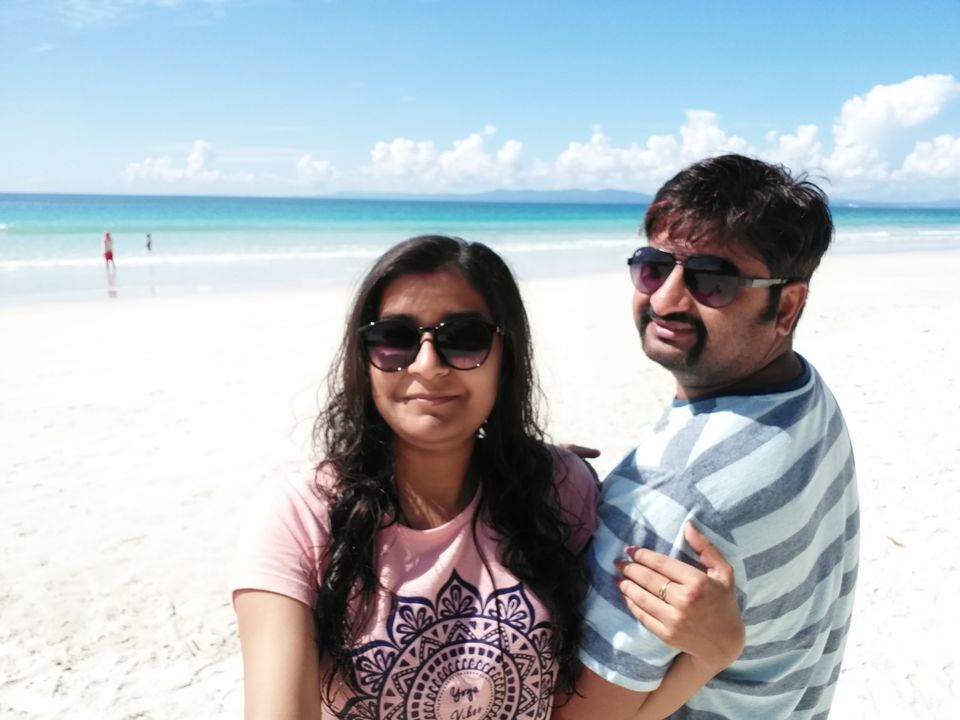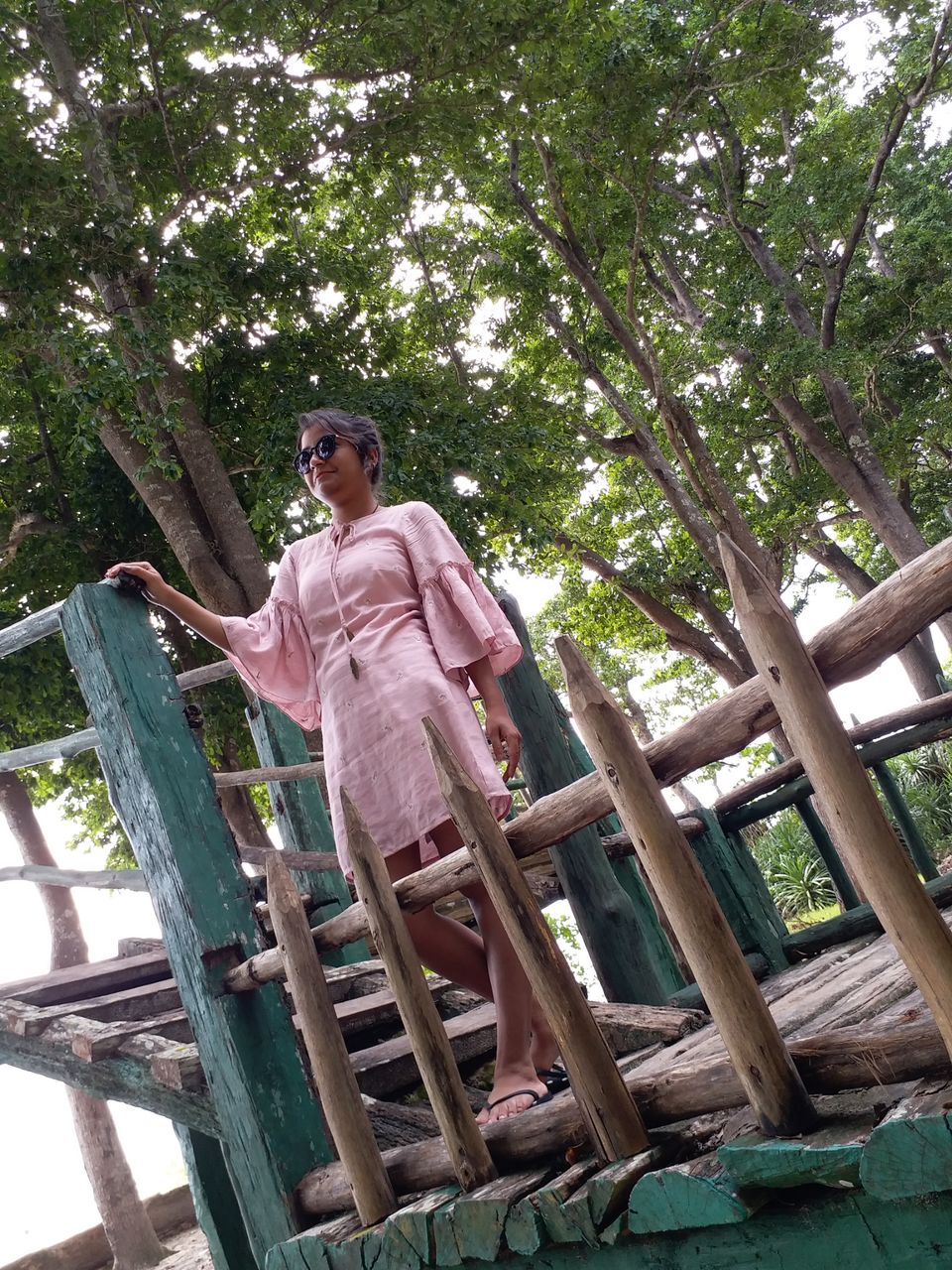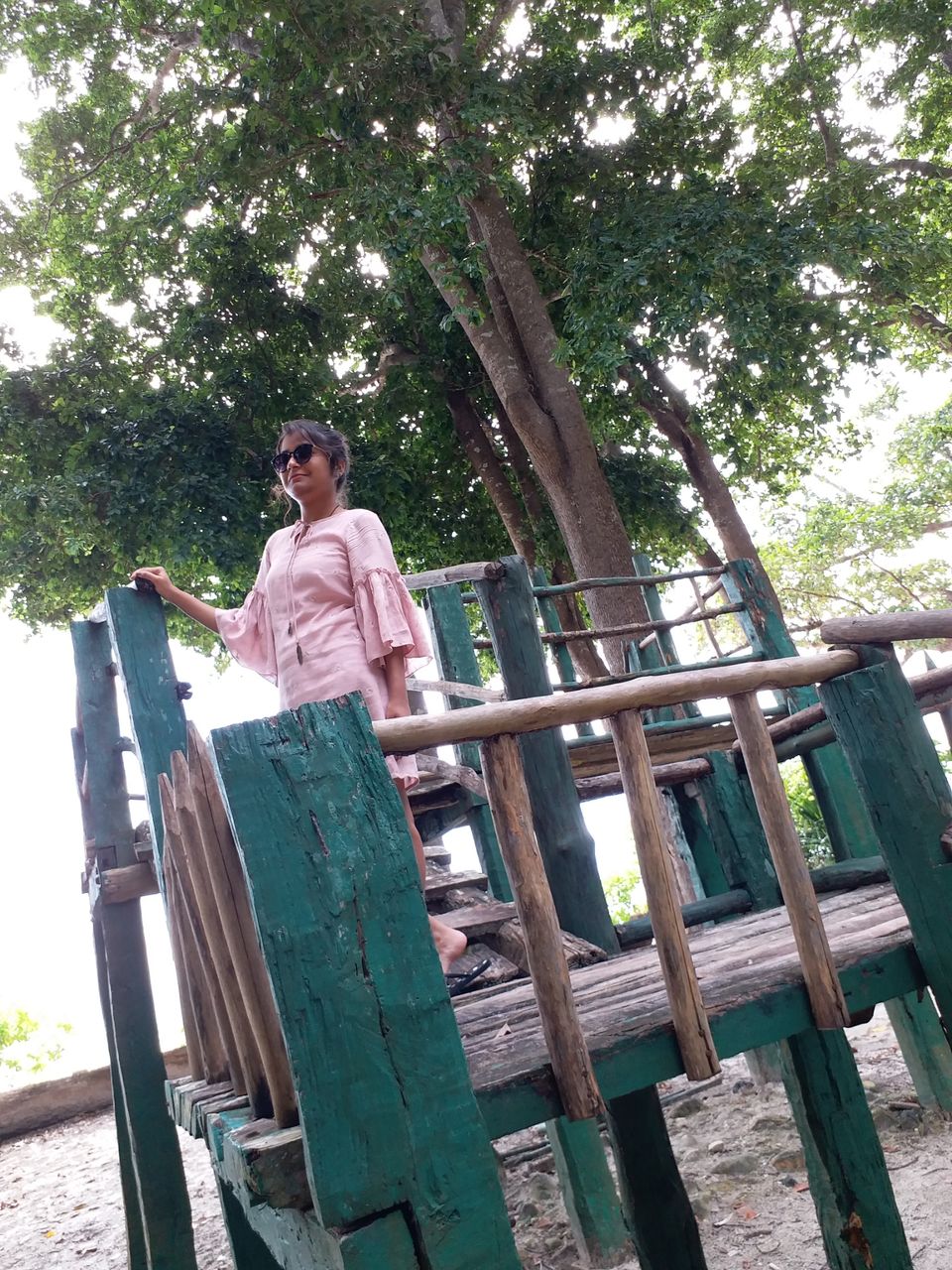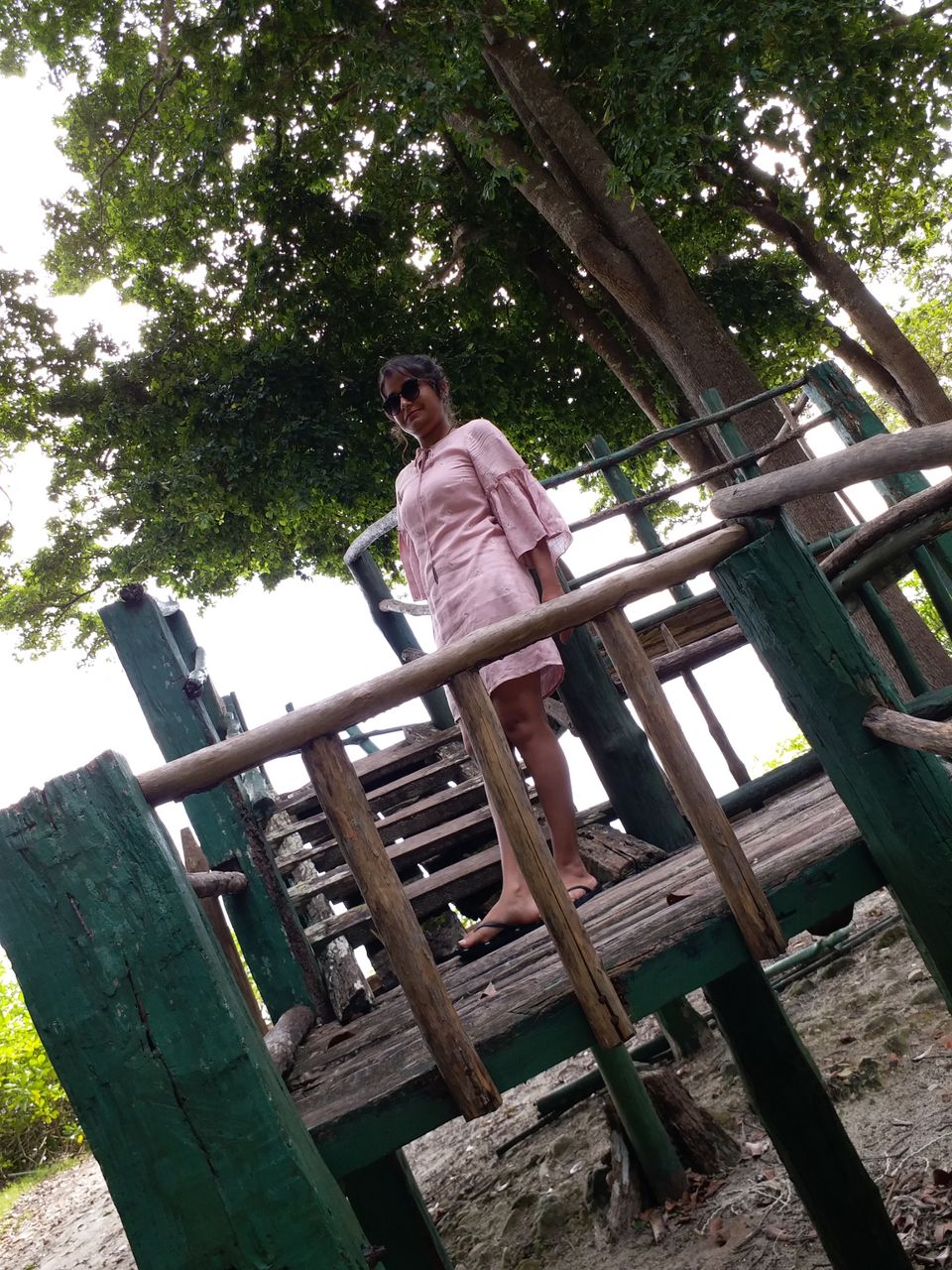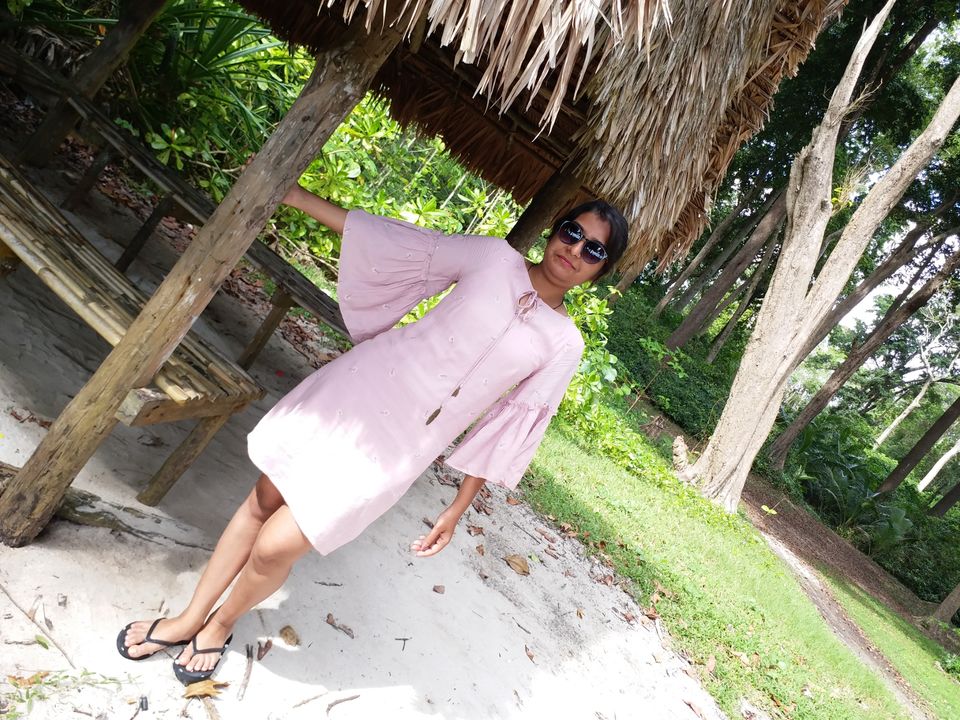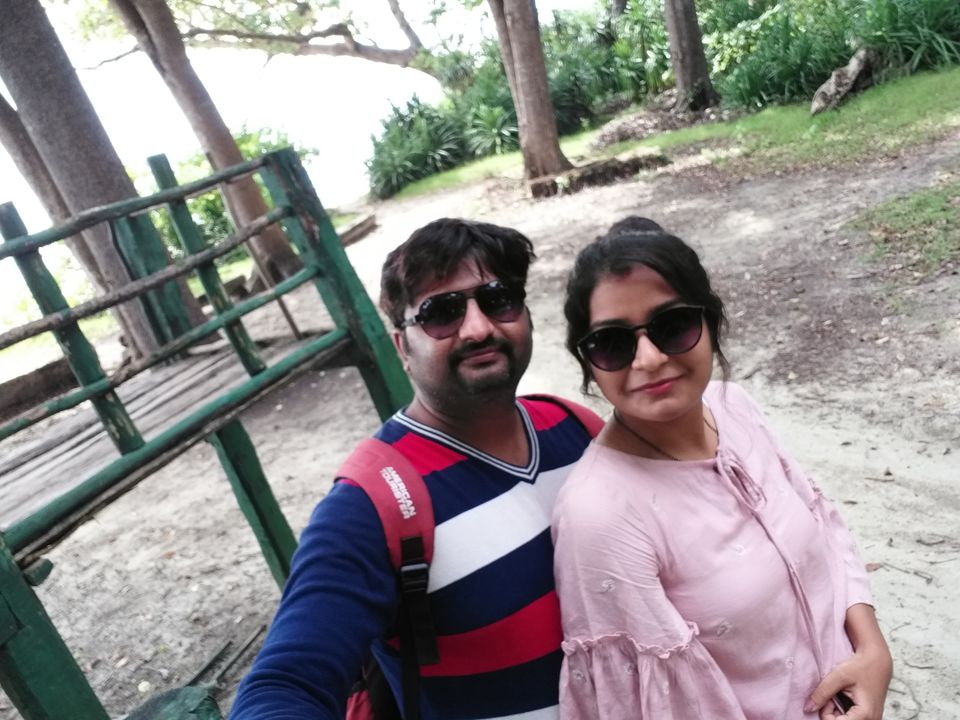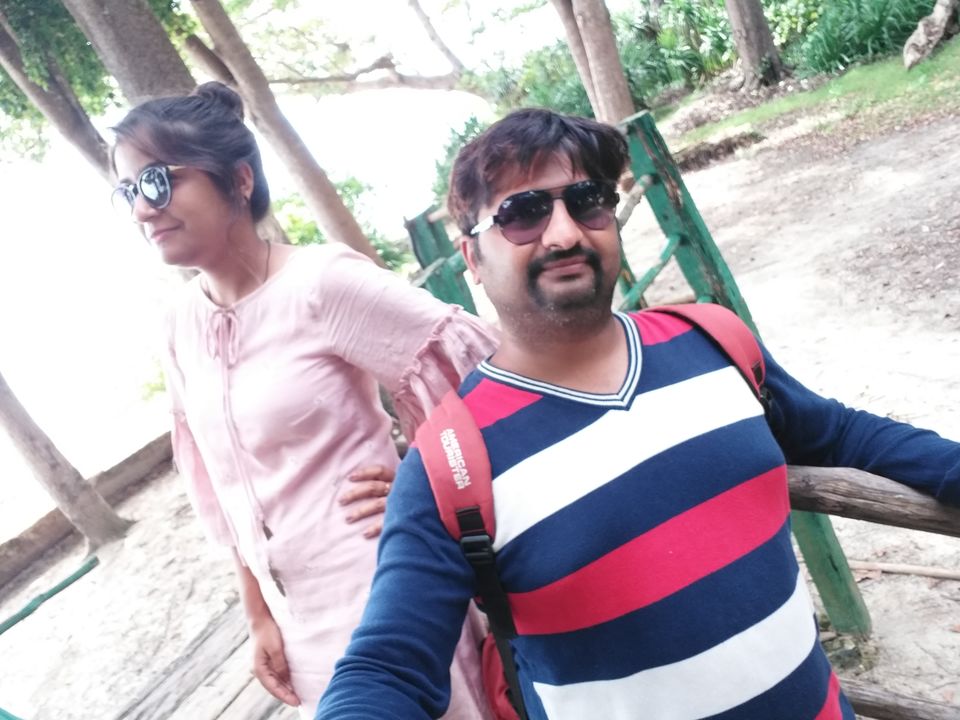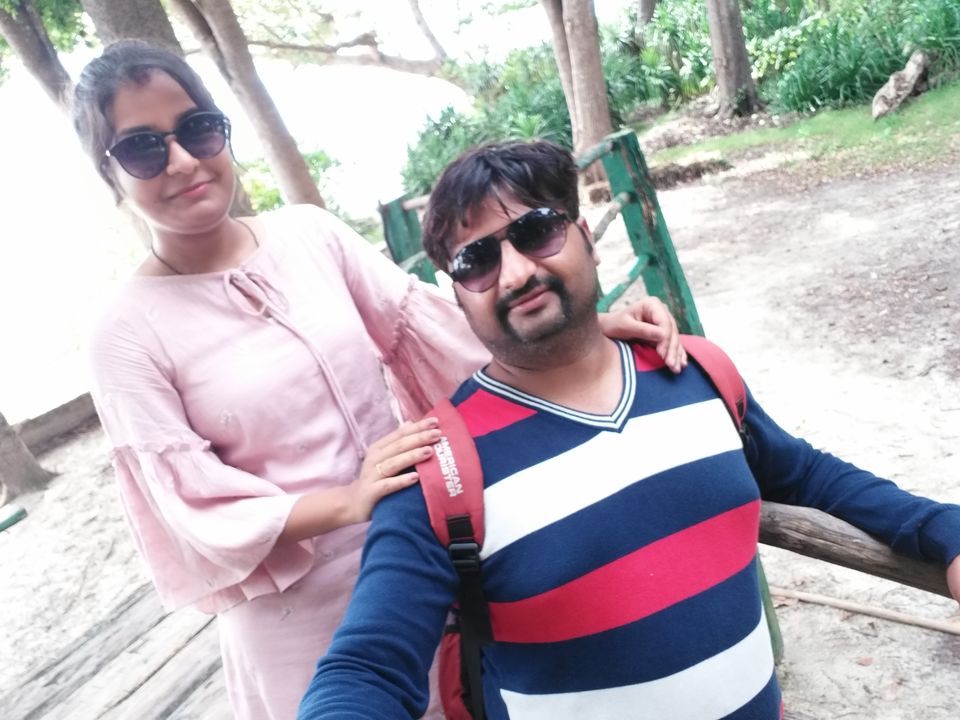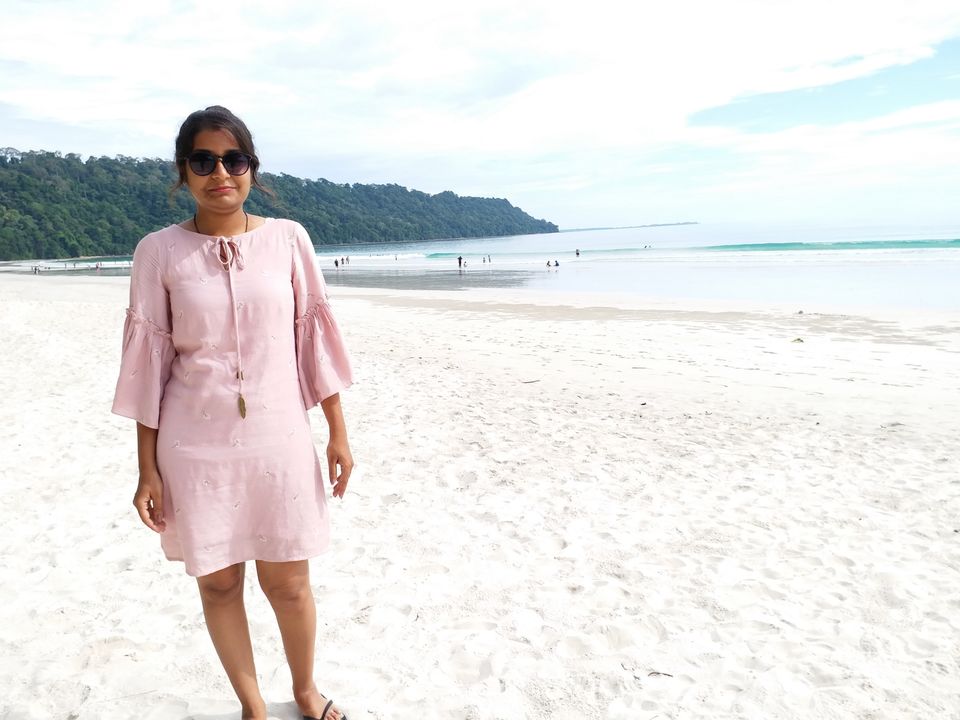 Its again best beach for kids coz this has white sands shallow and clear waters. Tides are very low here so best for kids.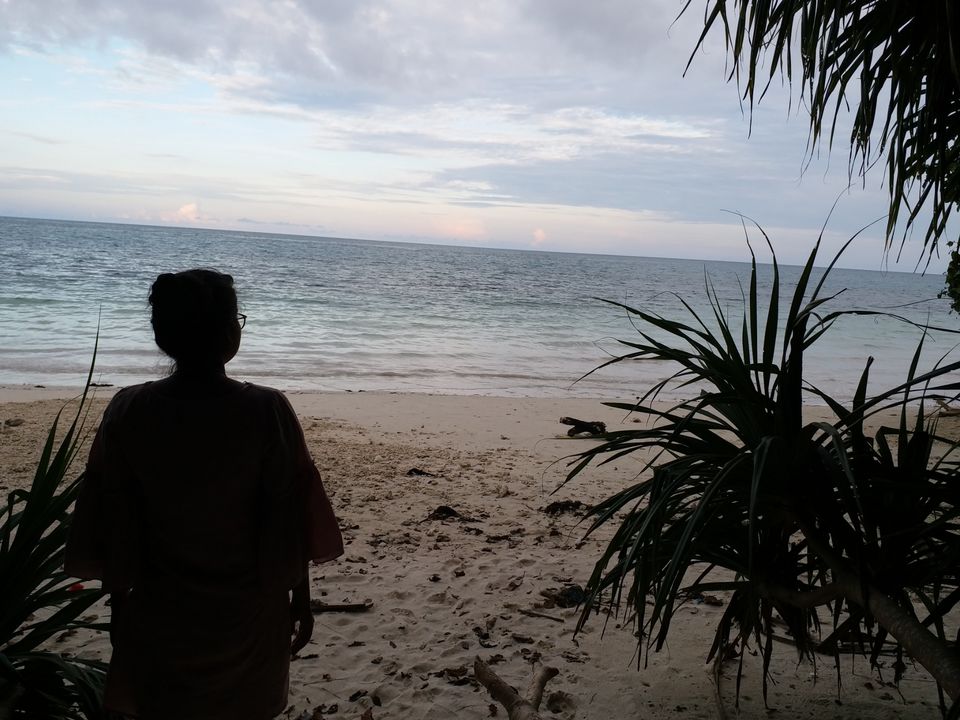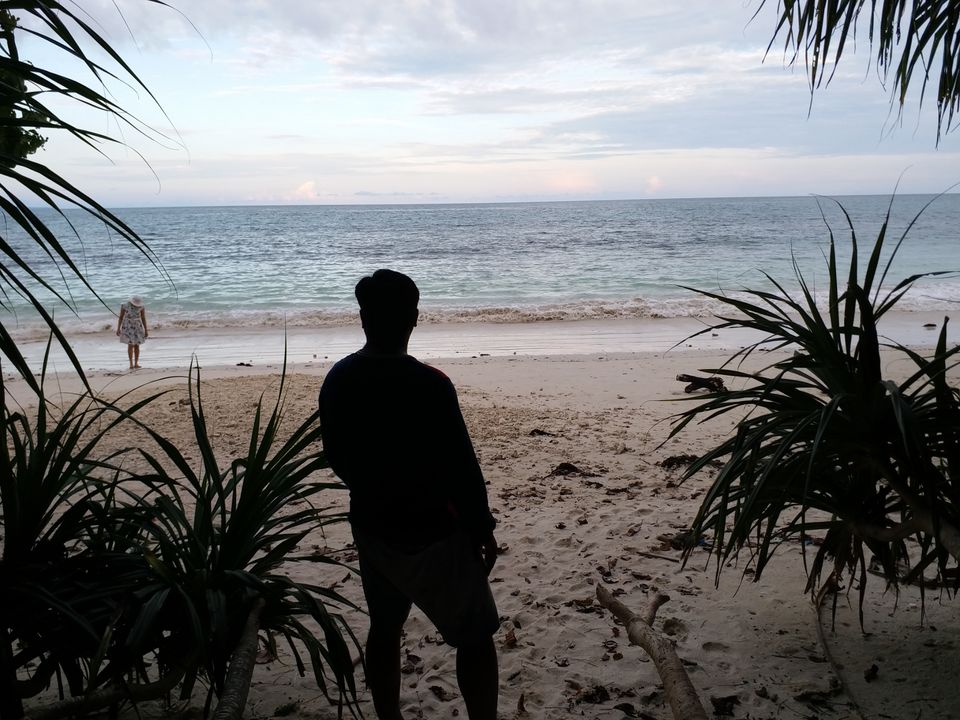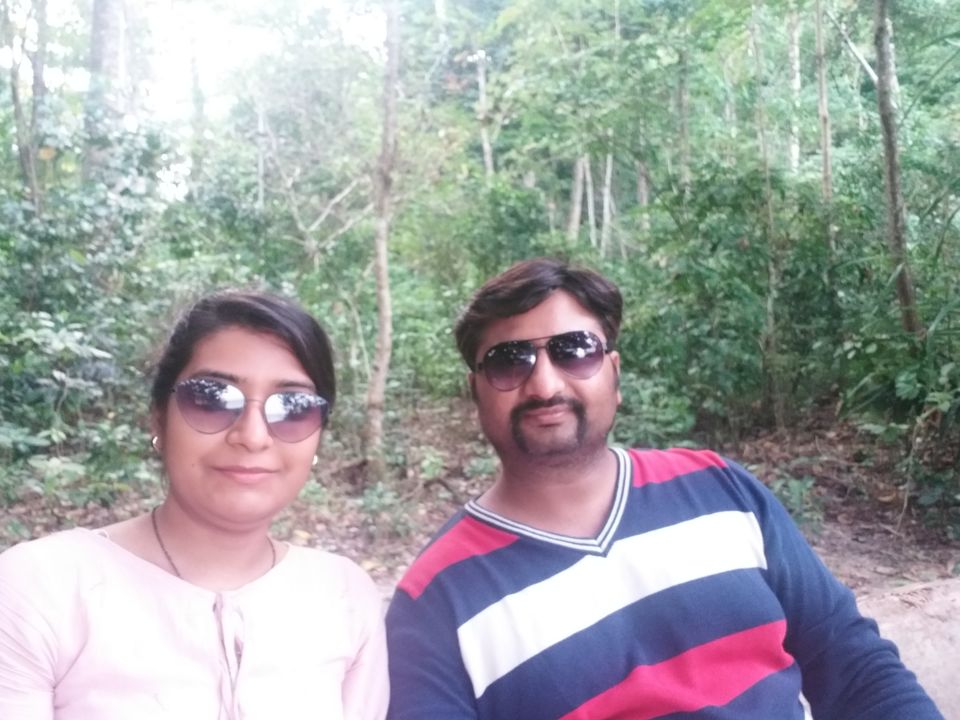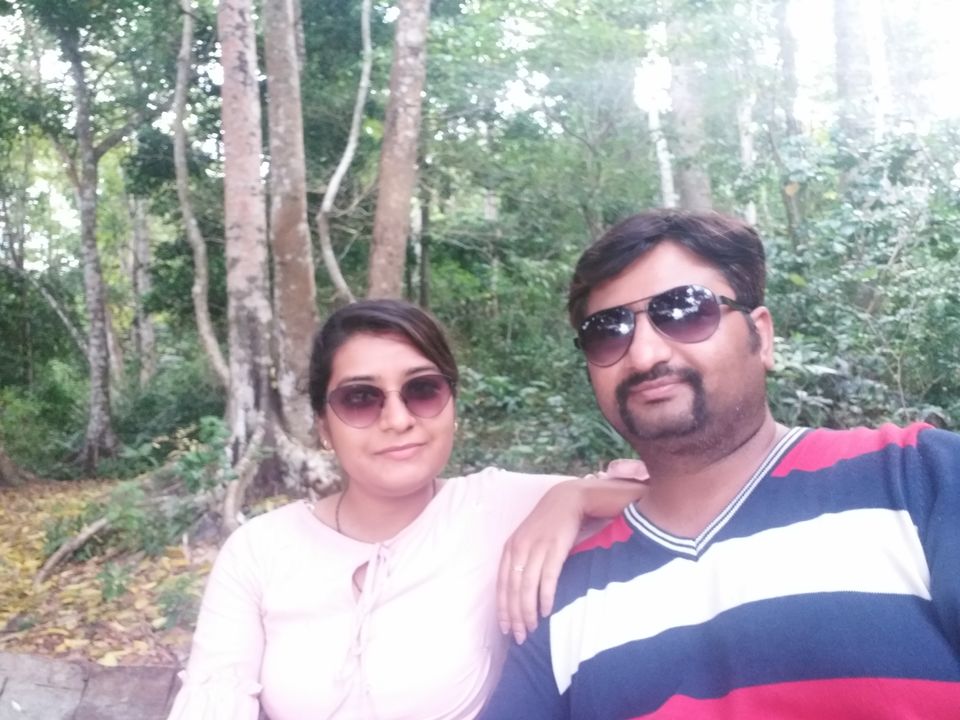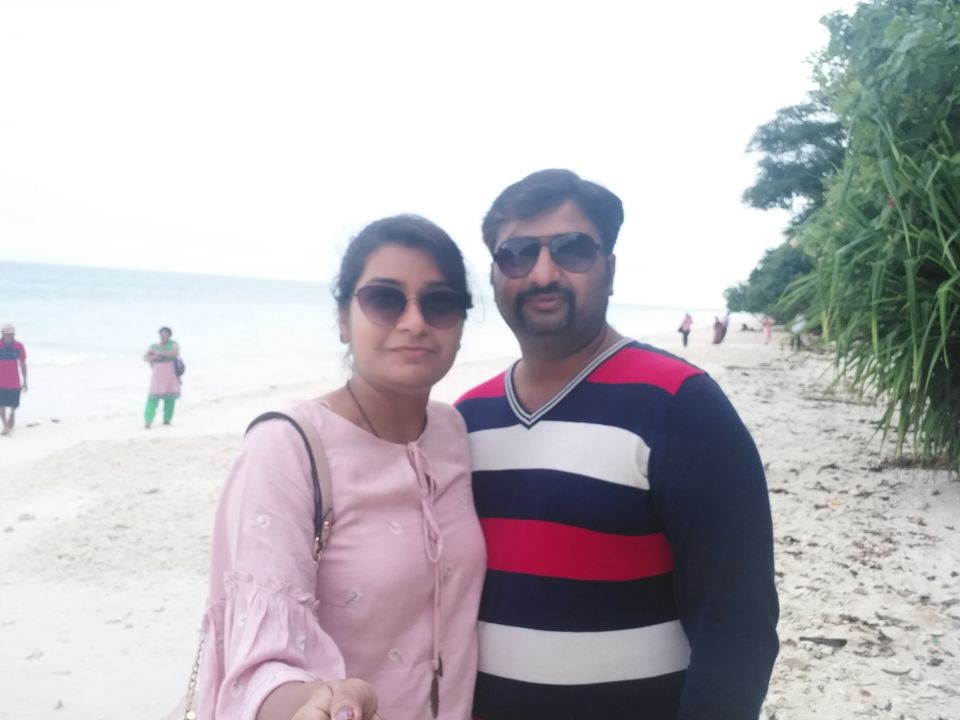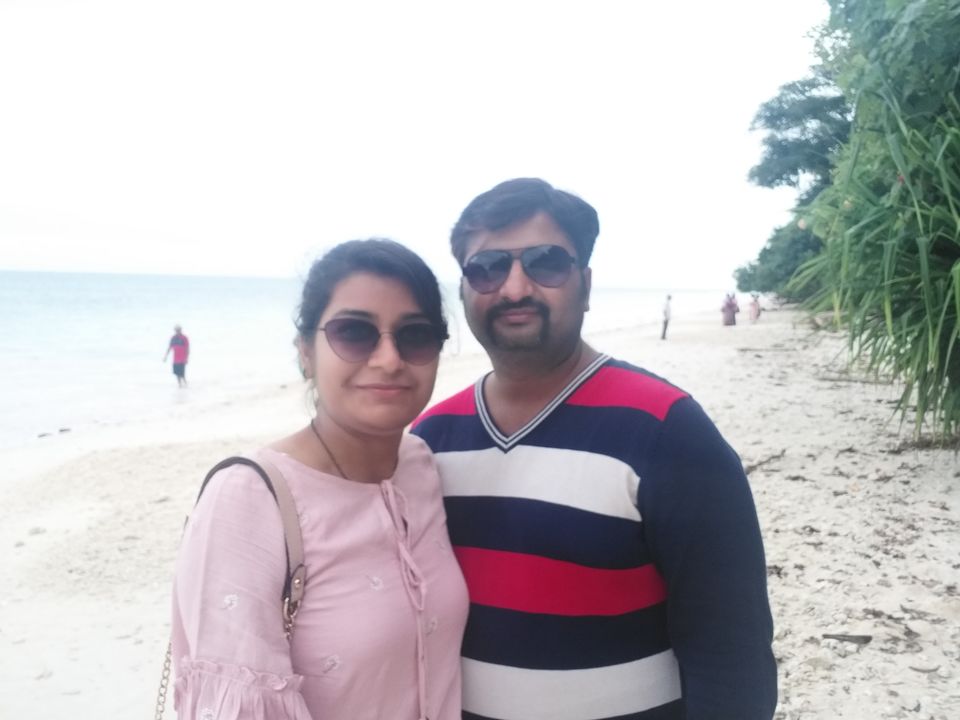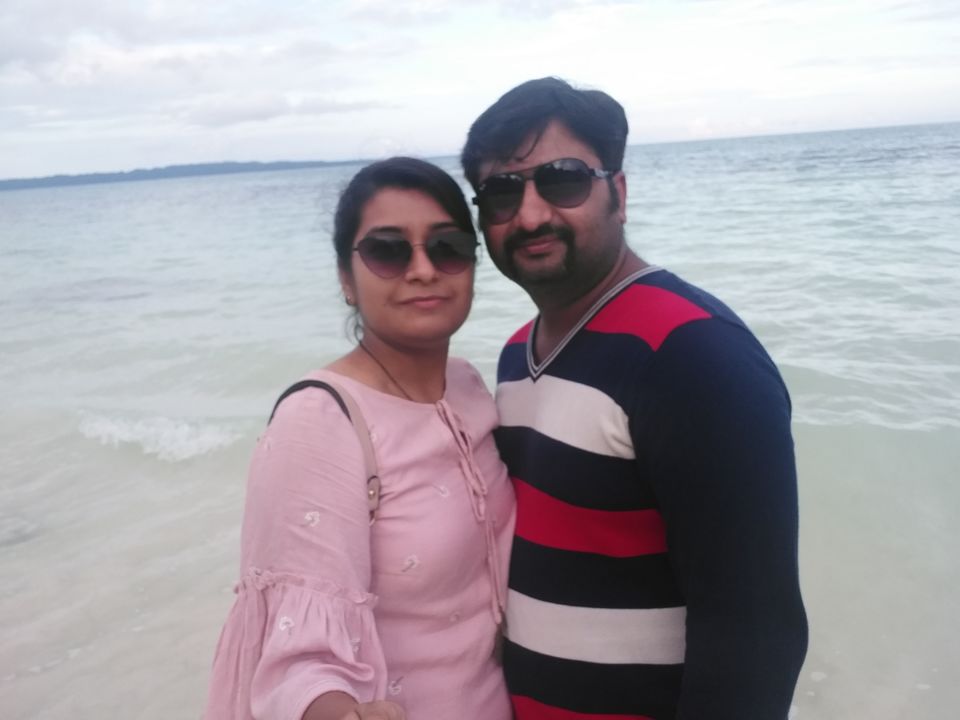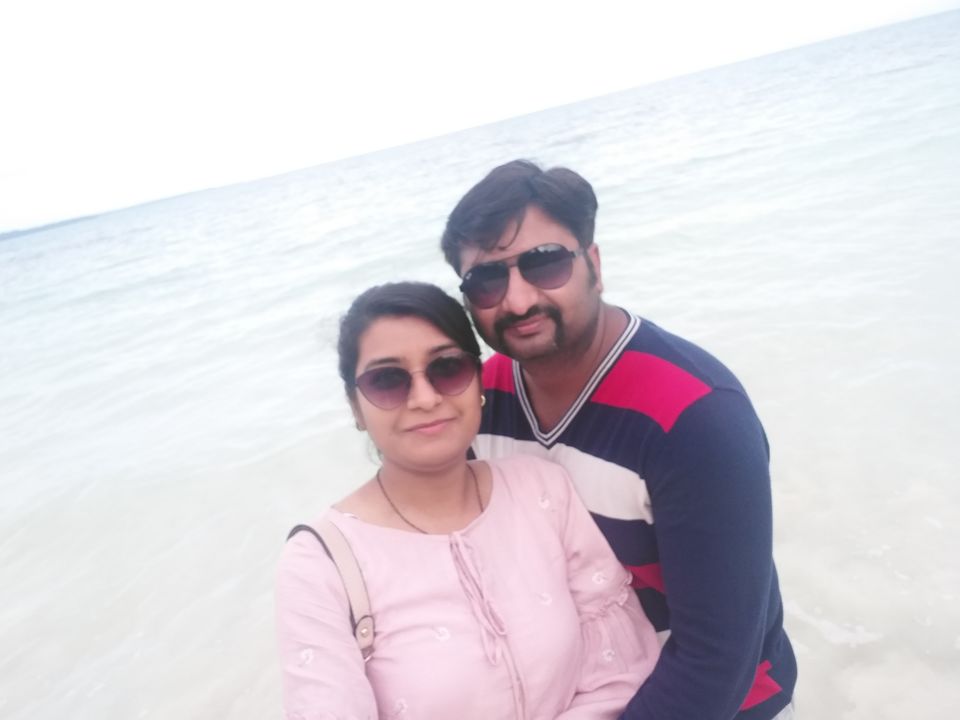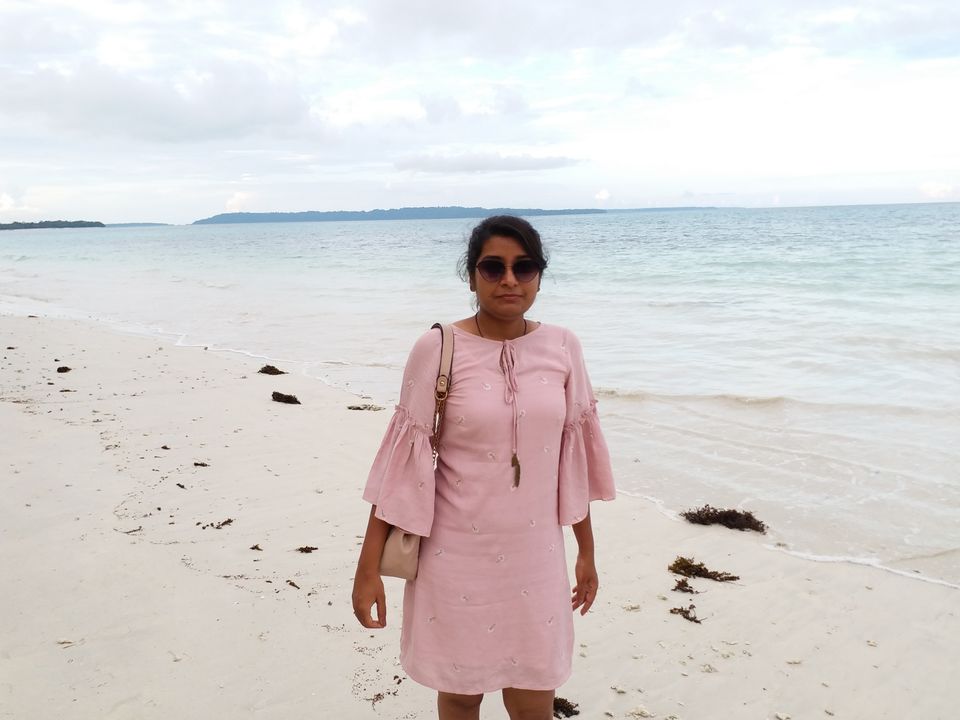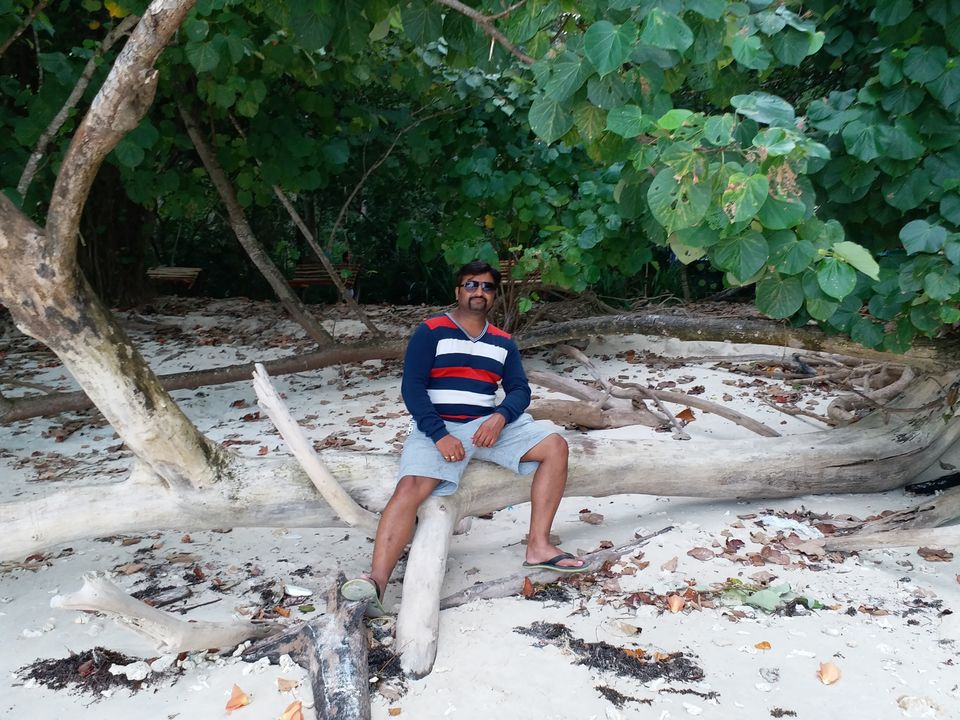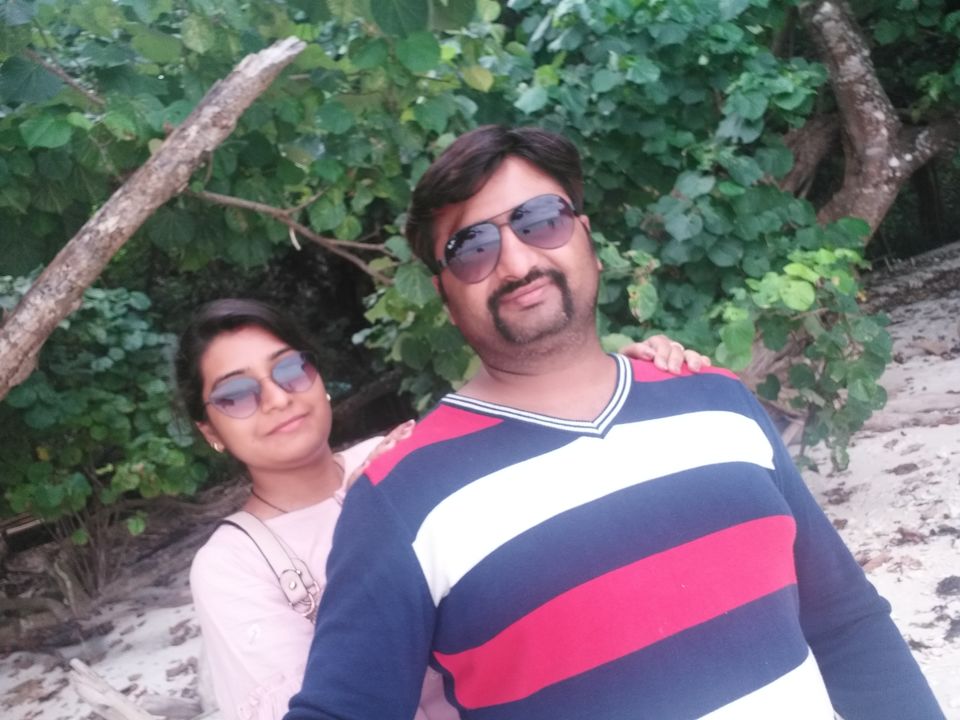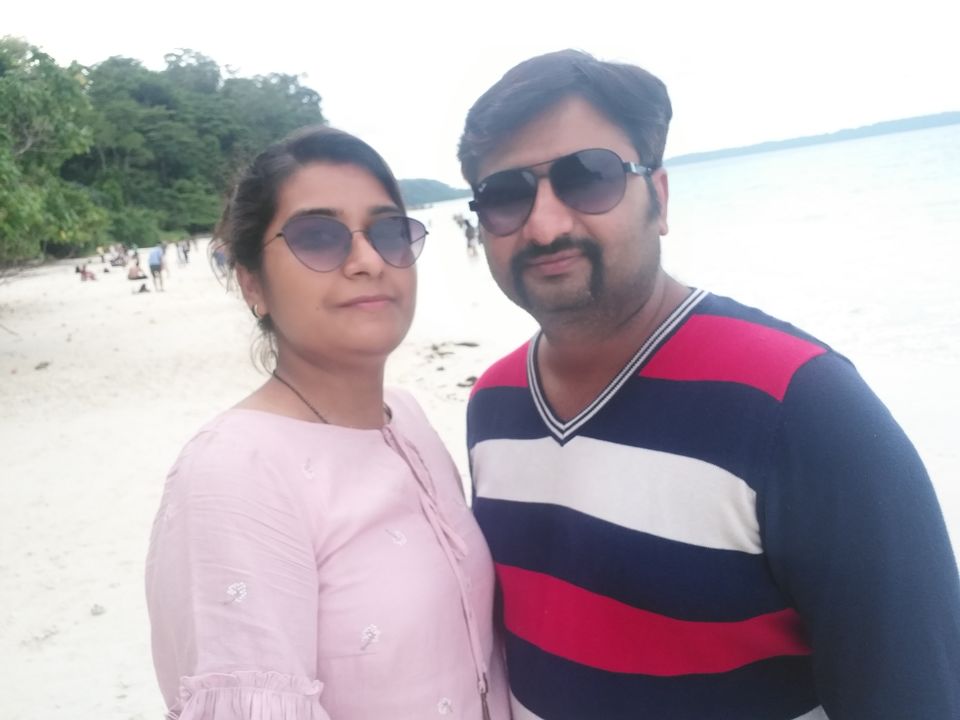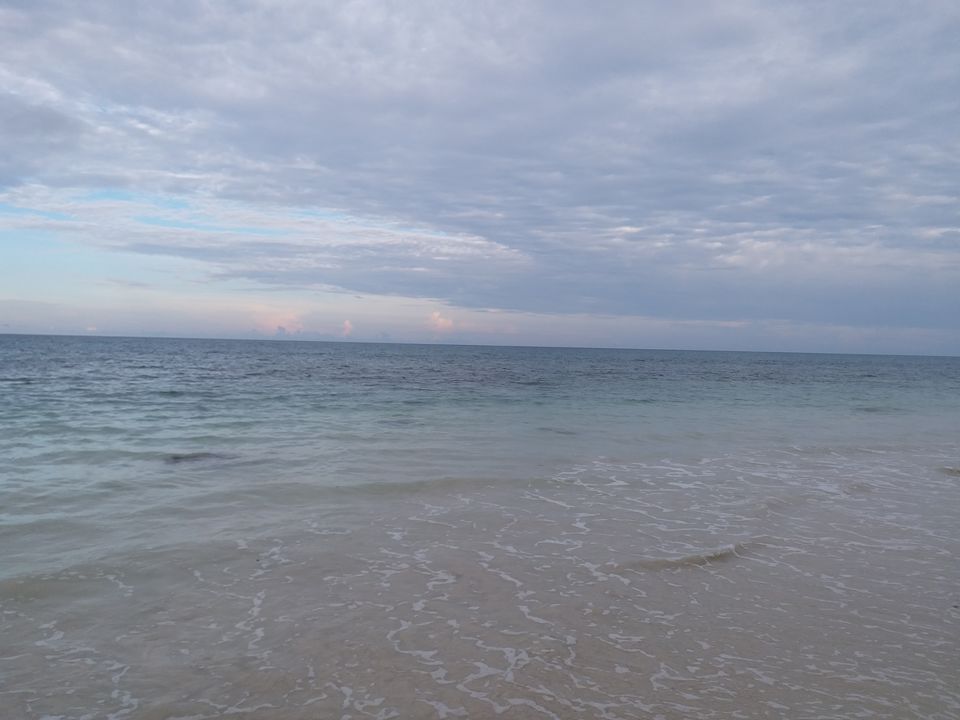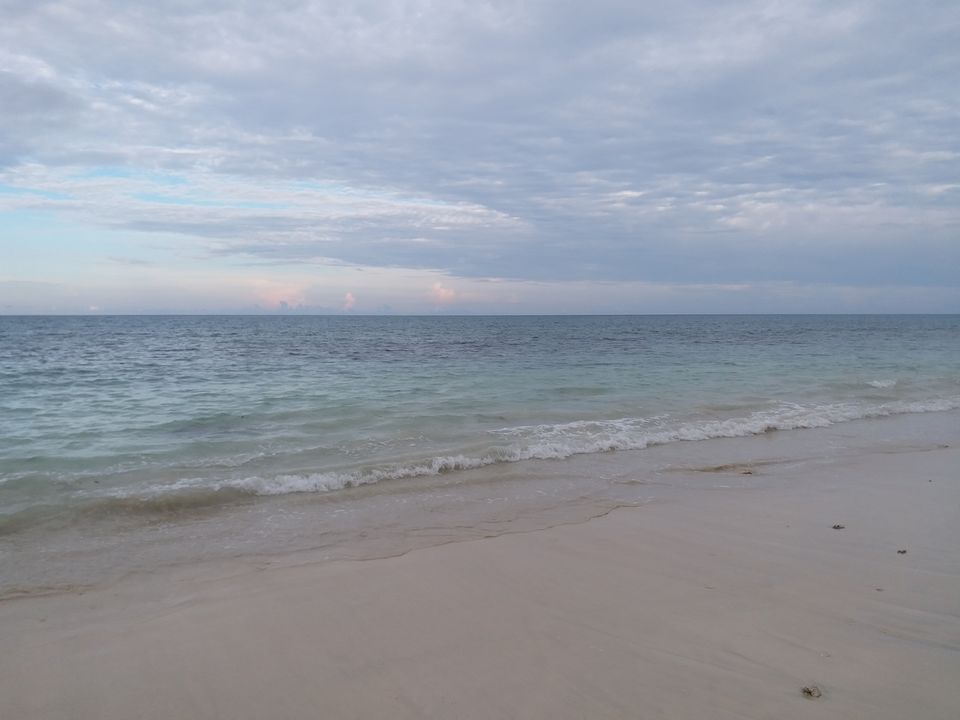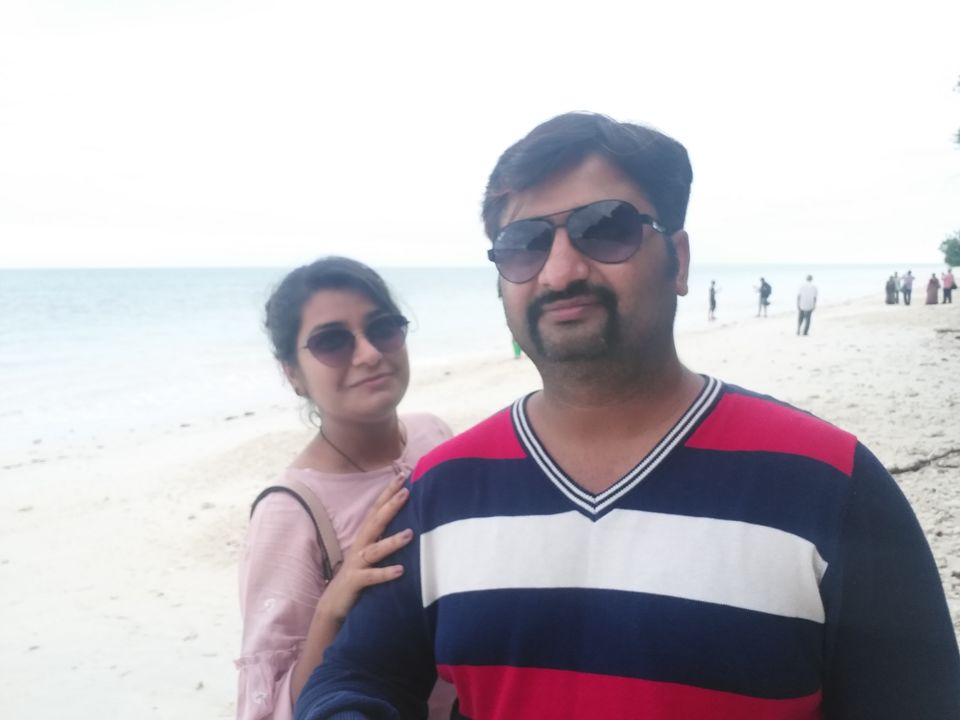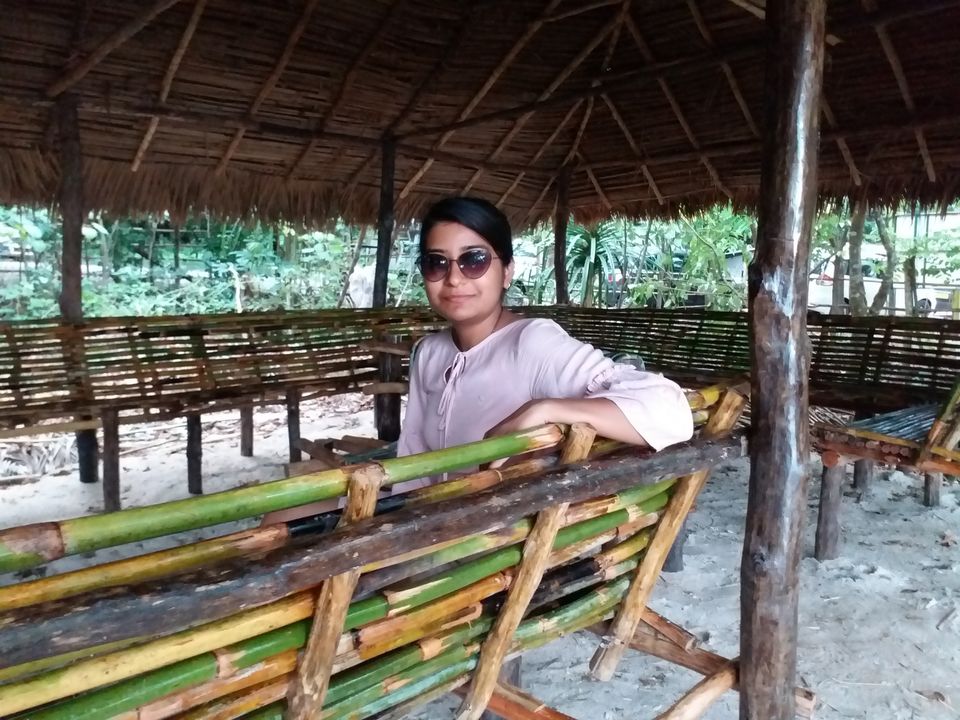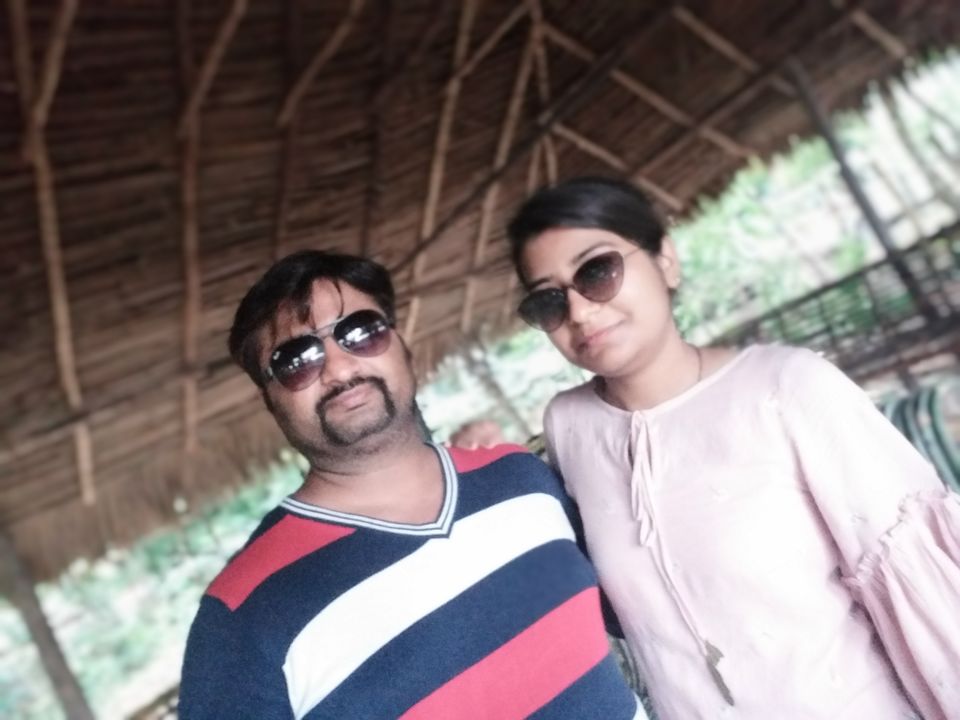 Scuba diving in Marina Bay Havlock Islands.
Most amazing experience. Then we visited again Radha Nagar beach enjoyed sun set there...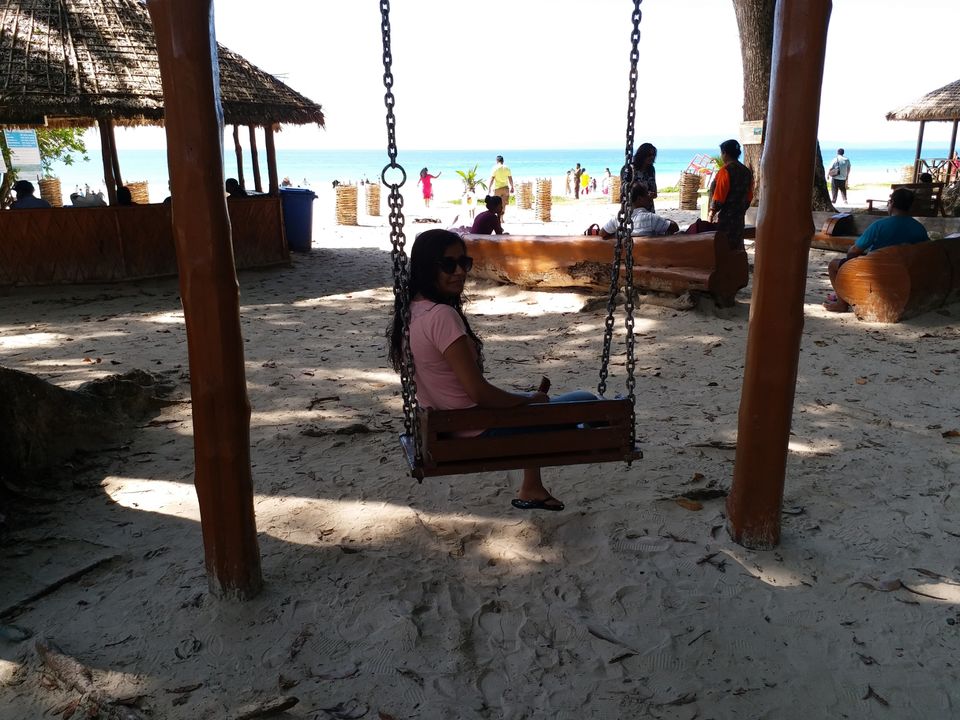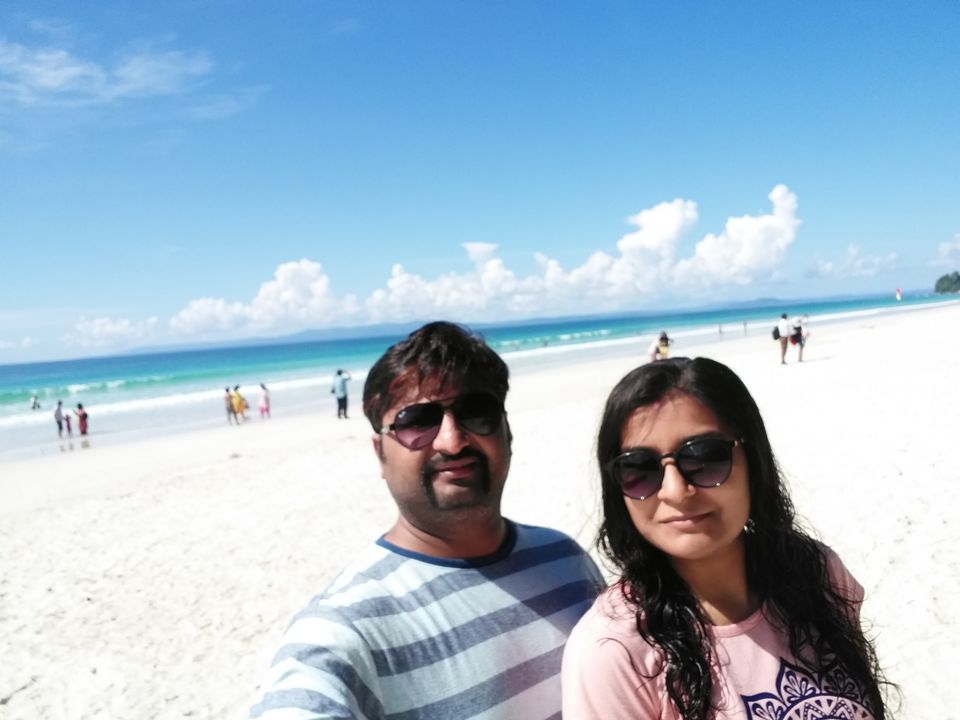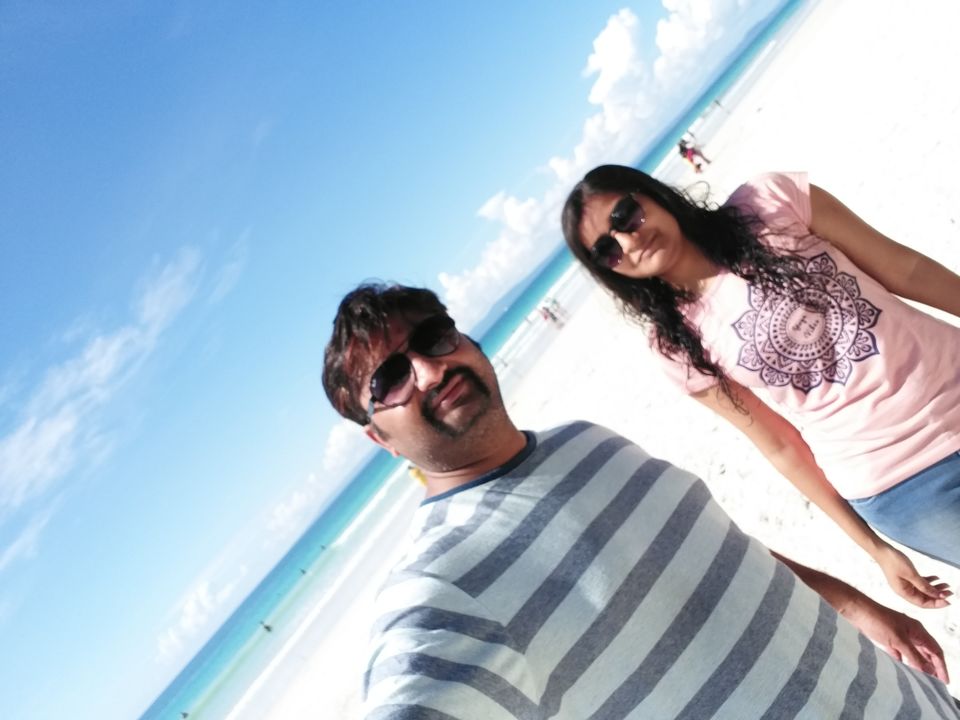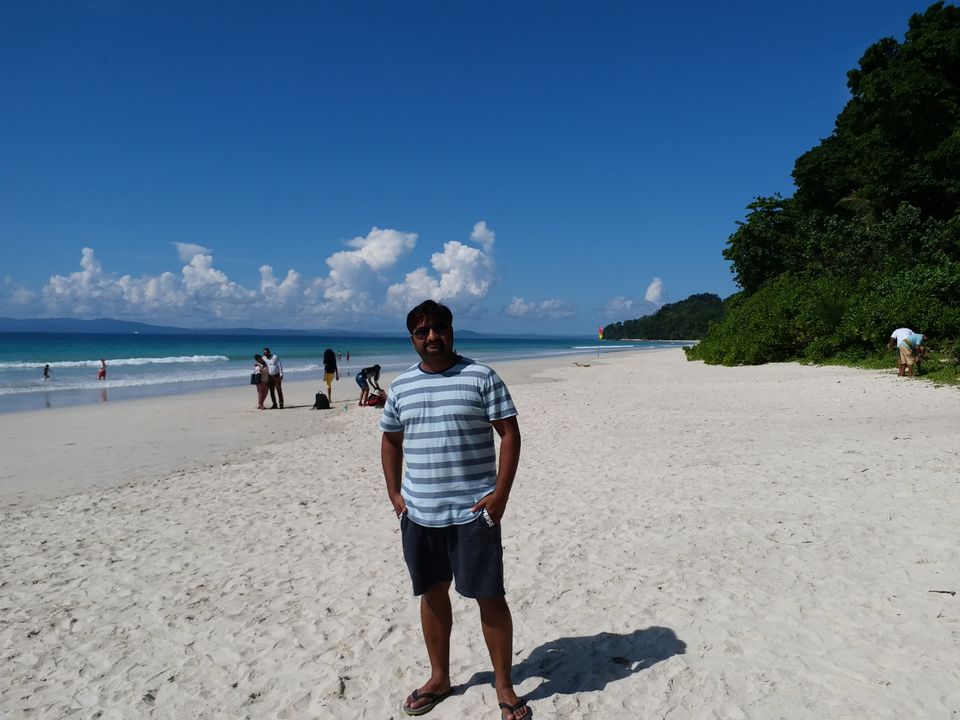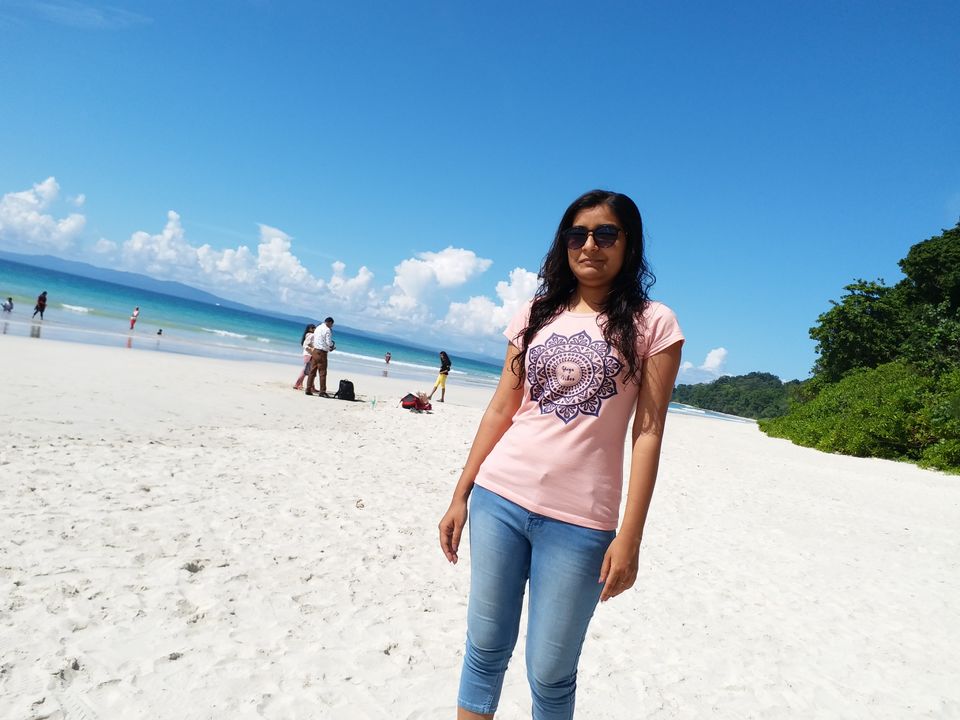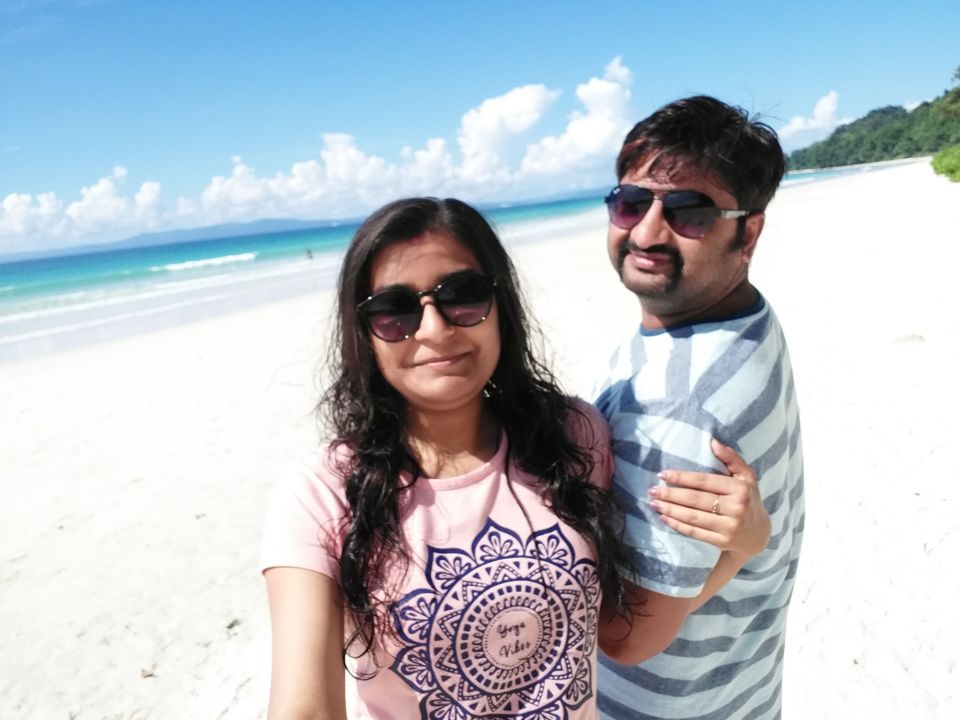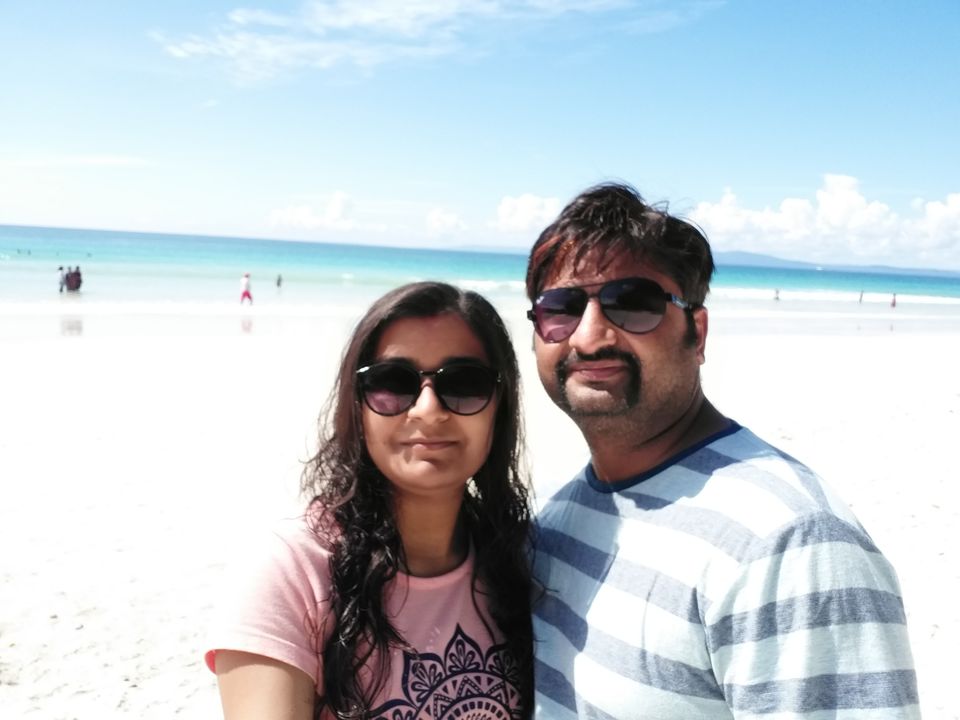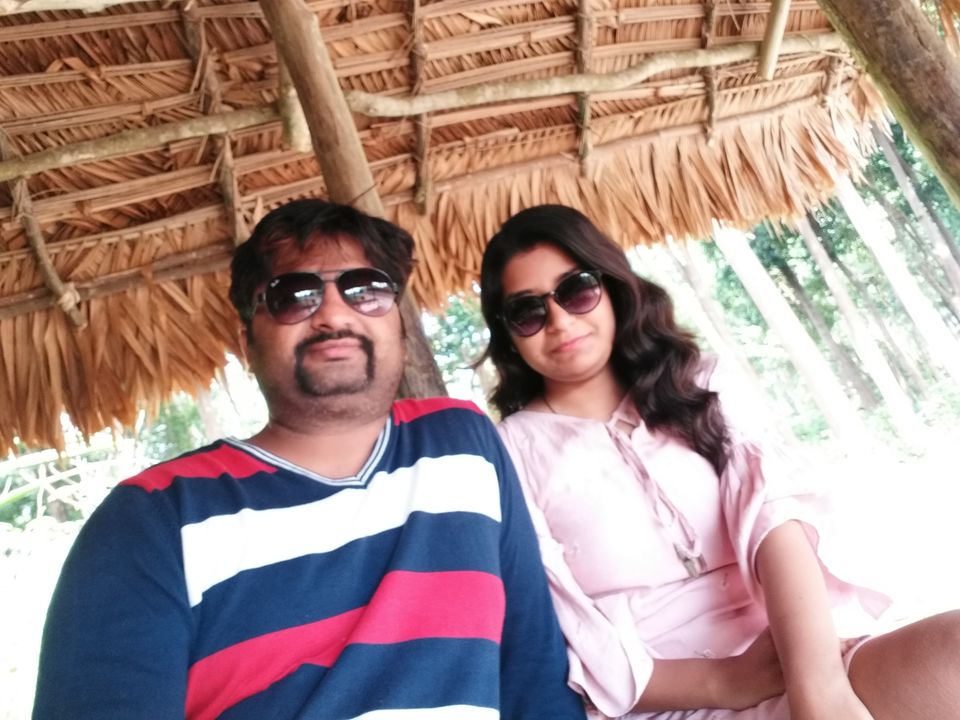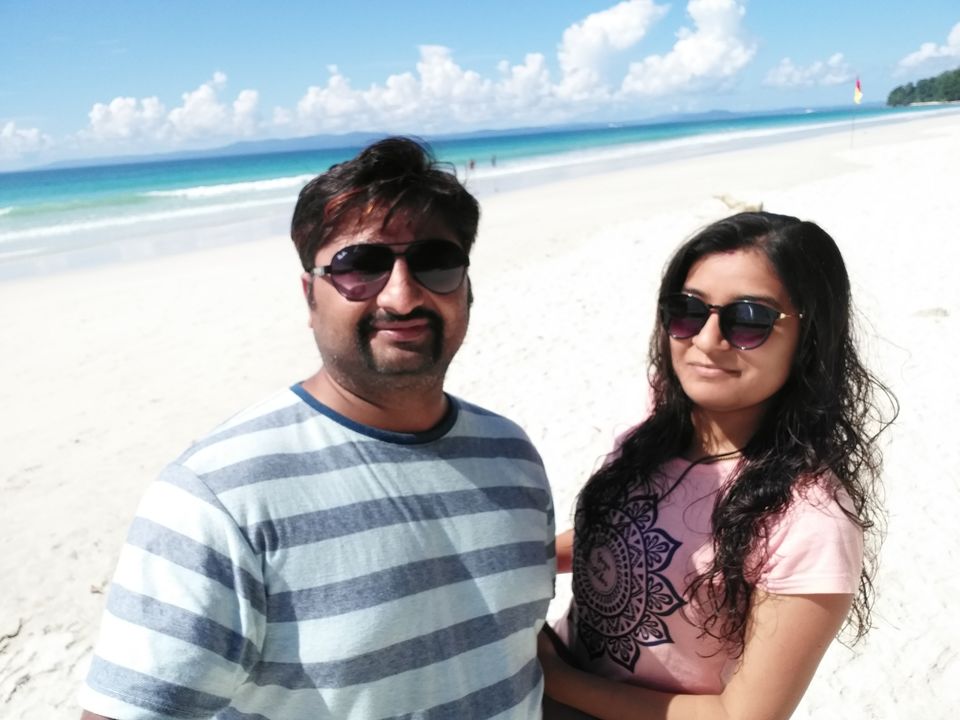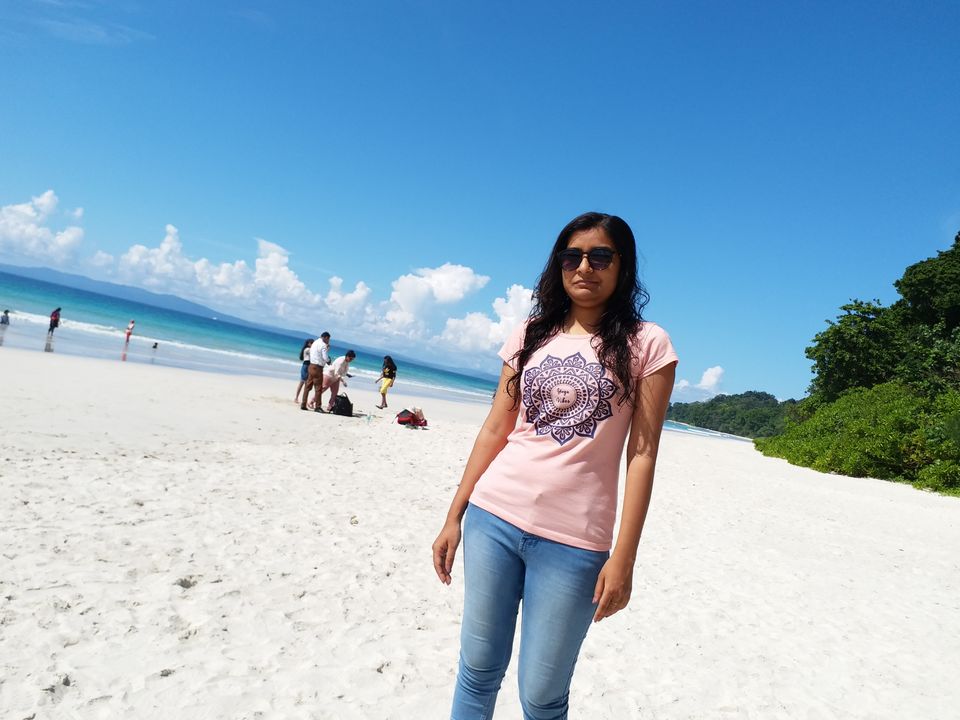 Tracking through  dense forest to reach Elephant beach.
You have 2 option either you can opt for track through the forest in muddy jungle way or you can opt for the boat ride from the Havlock jetty.
We opted for the track. It took around 1 hr as we were naive trackers in that muddy jungle way.  Its just 5-6 KM muddy walk in dense forest to reach the beach. But if you want it adventurous way then you must go through the forest and if not opt for the boat ride.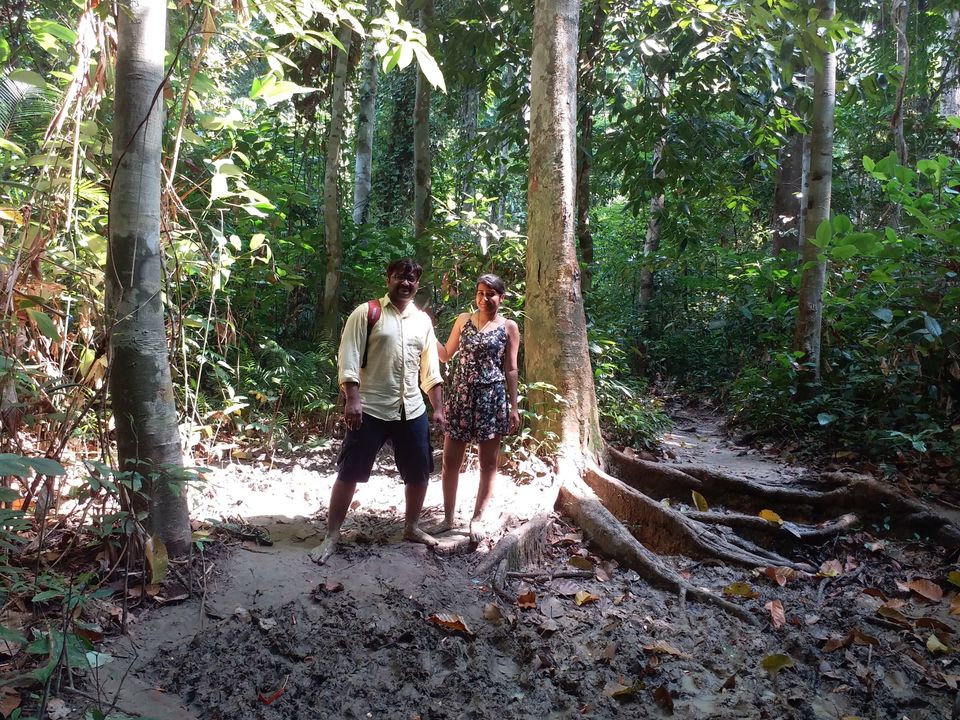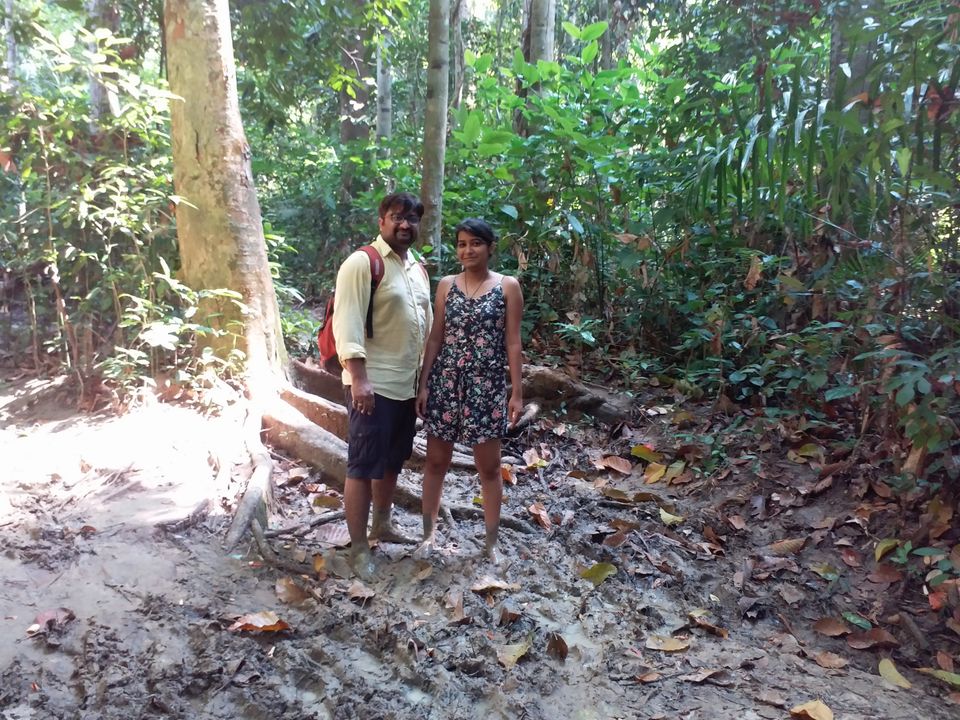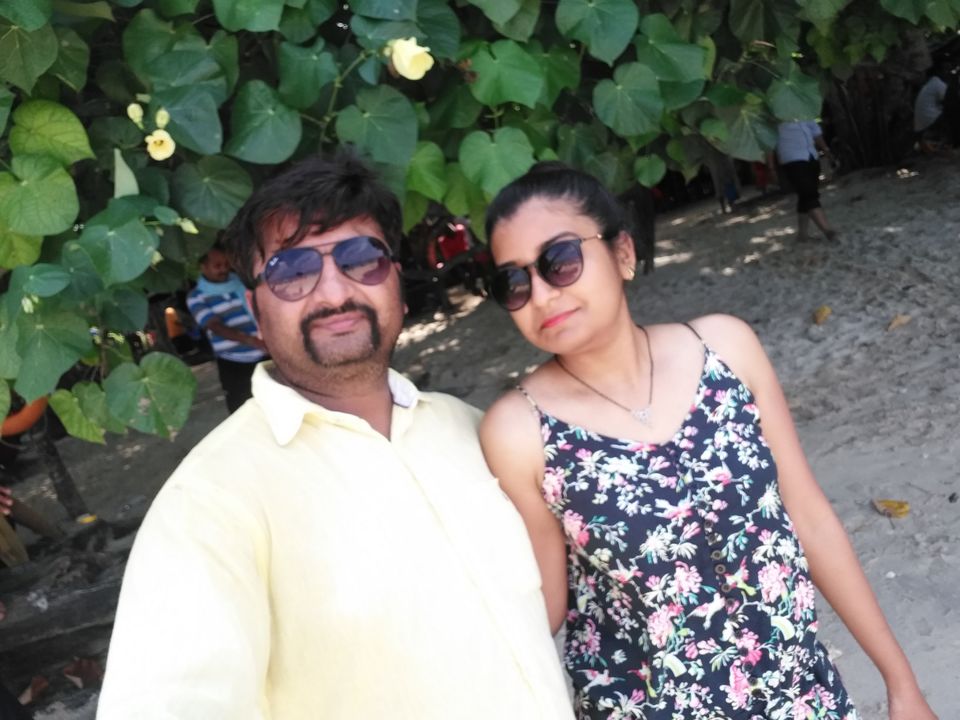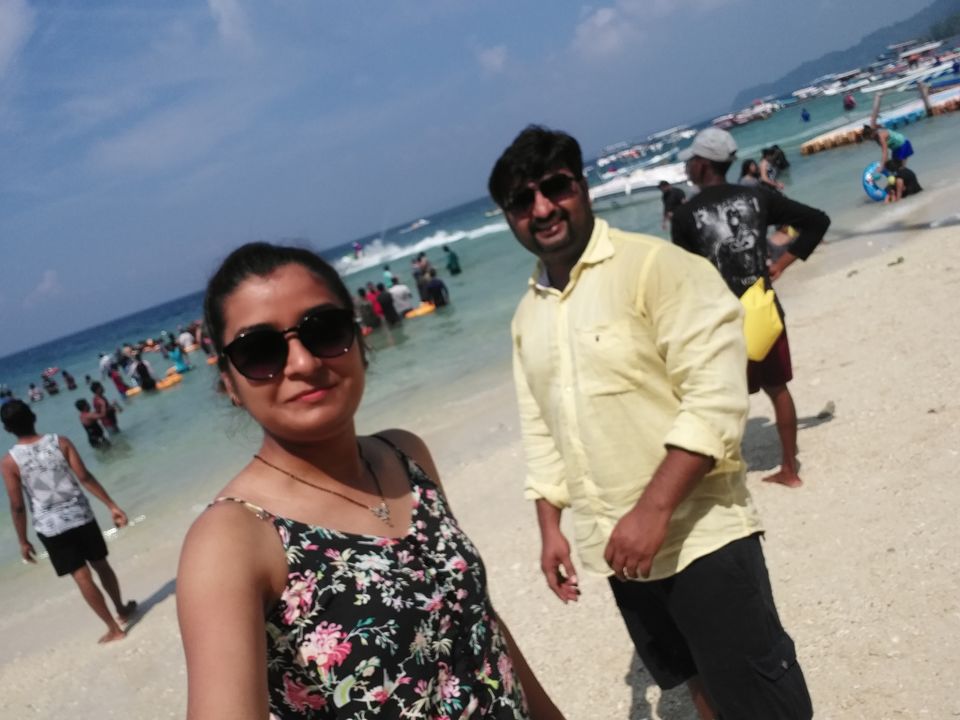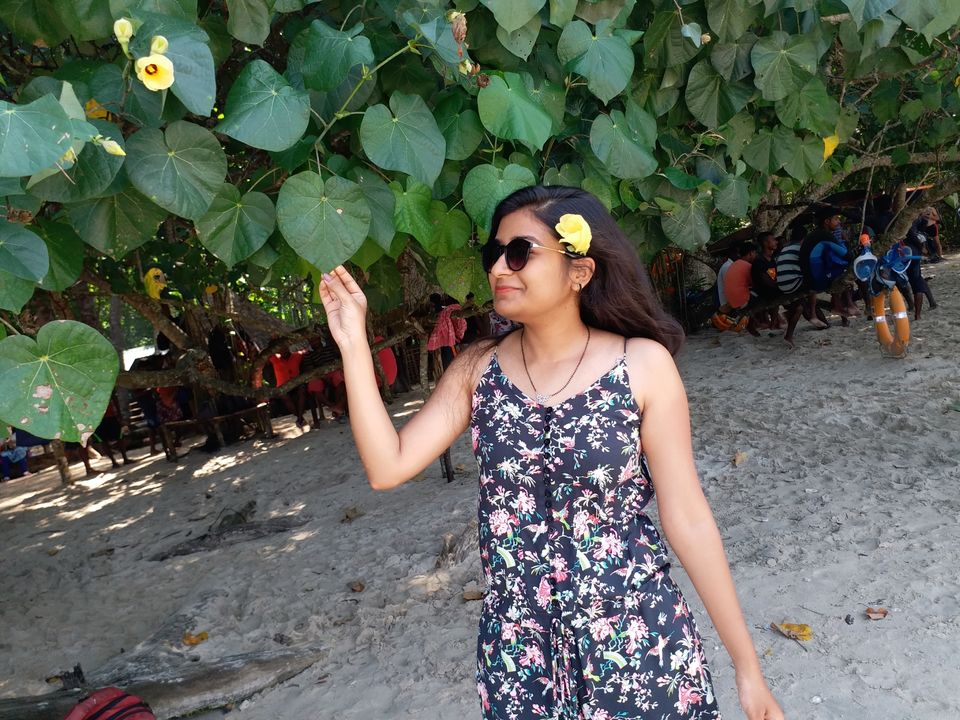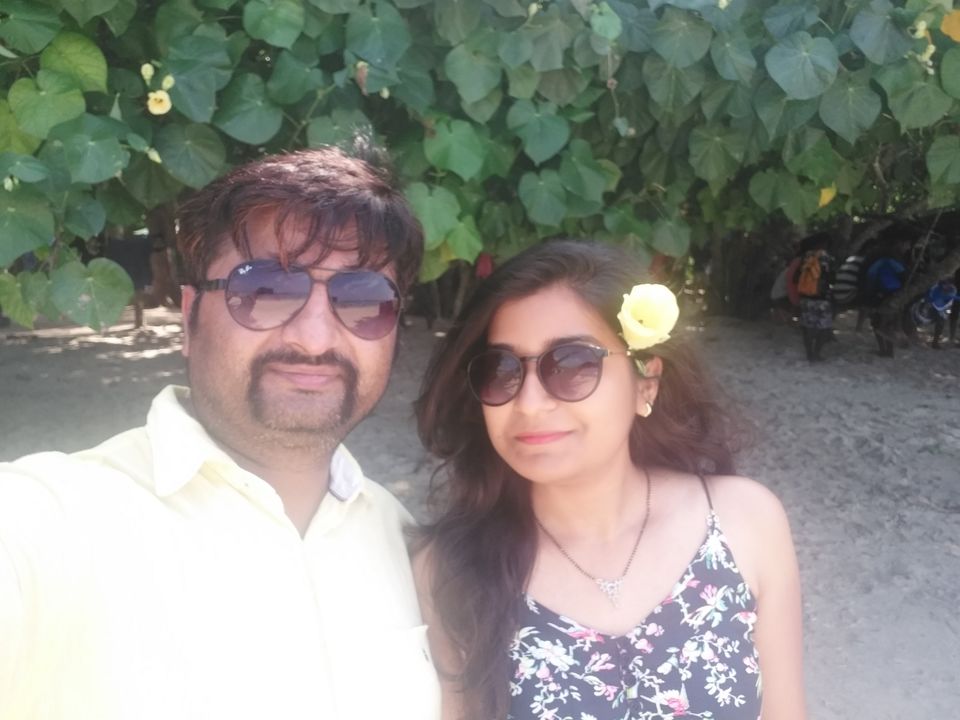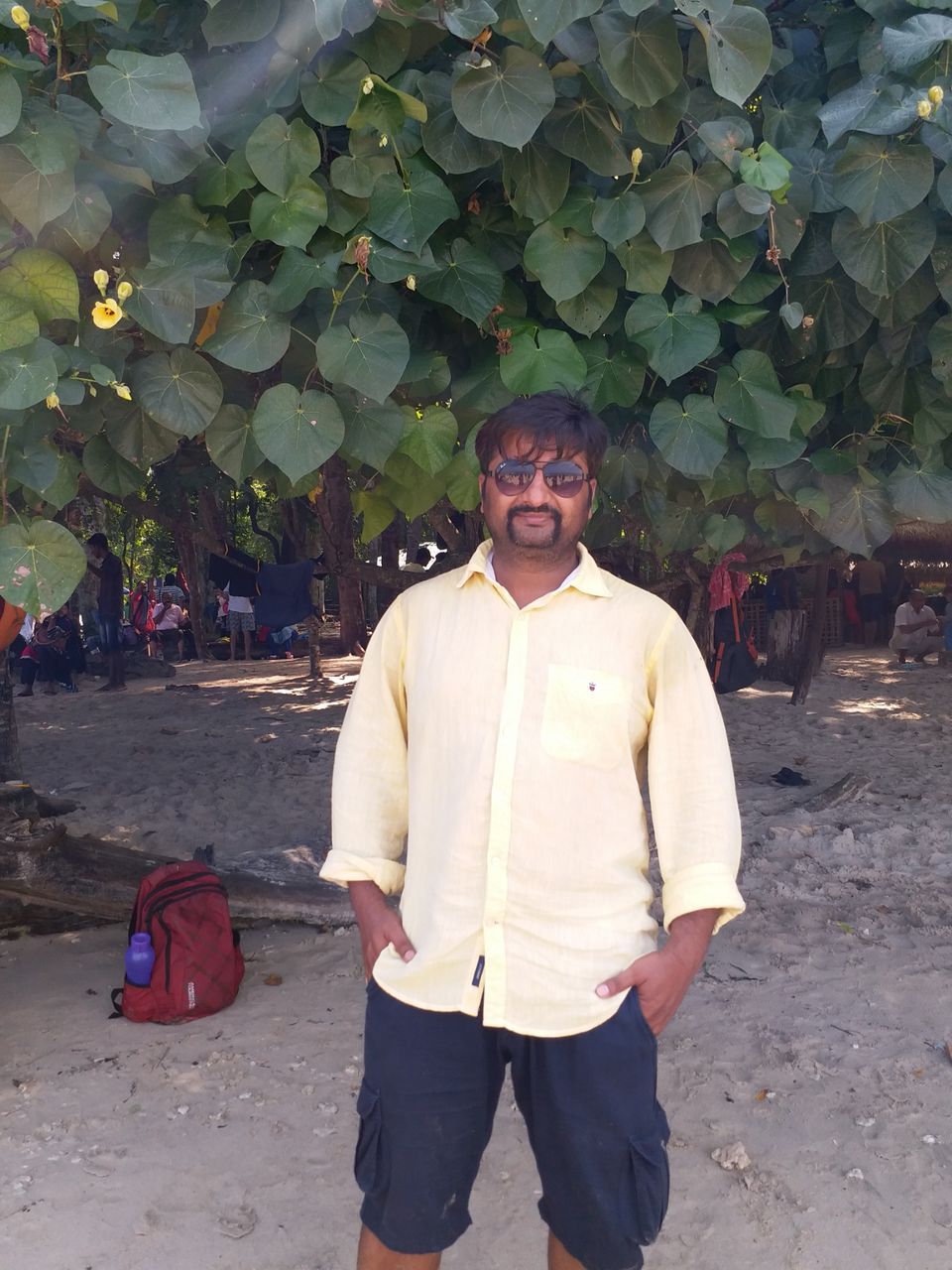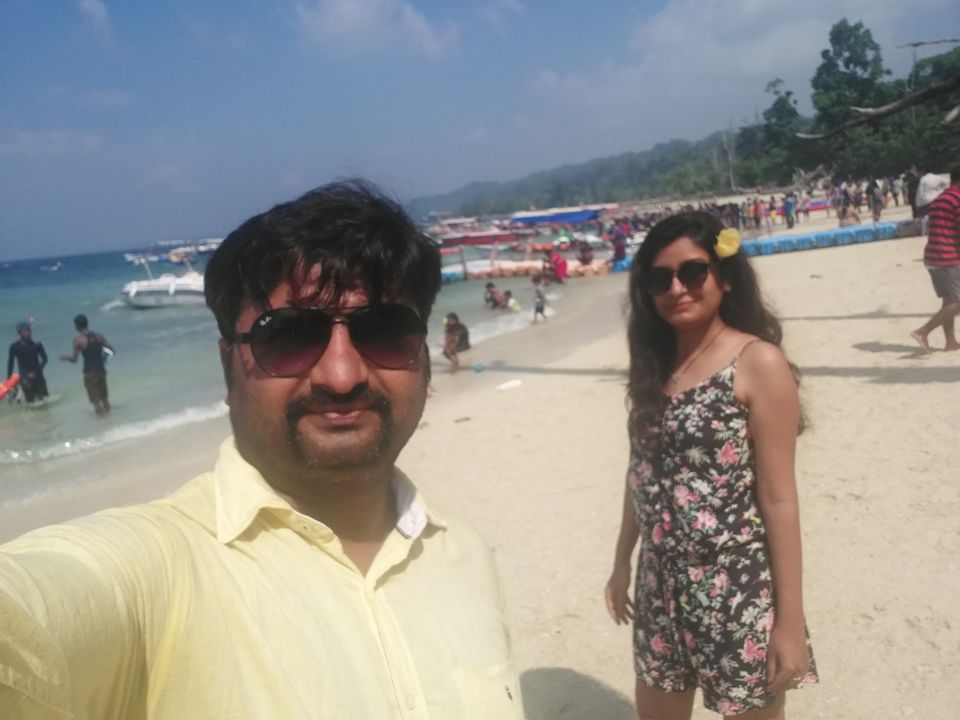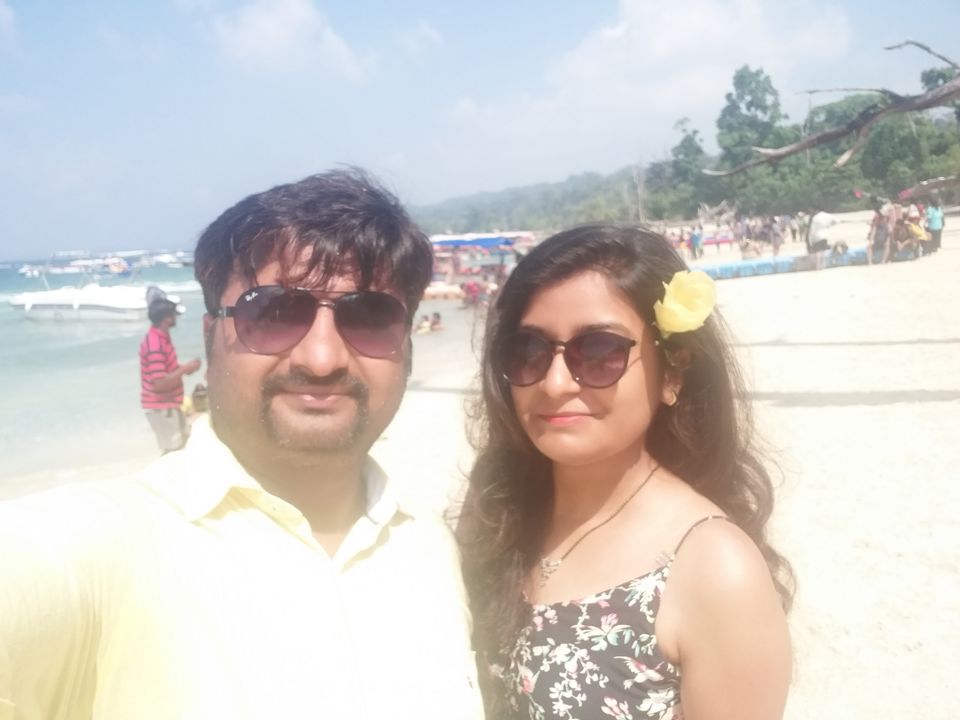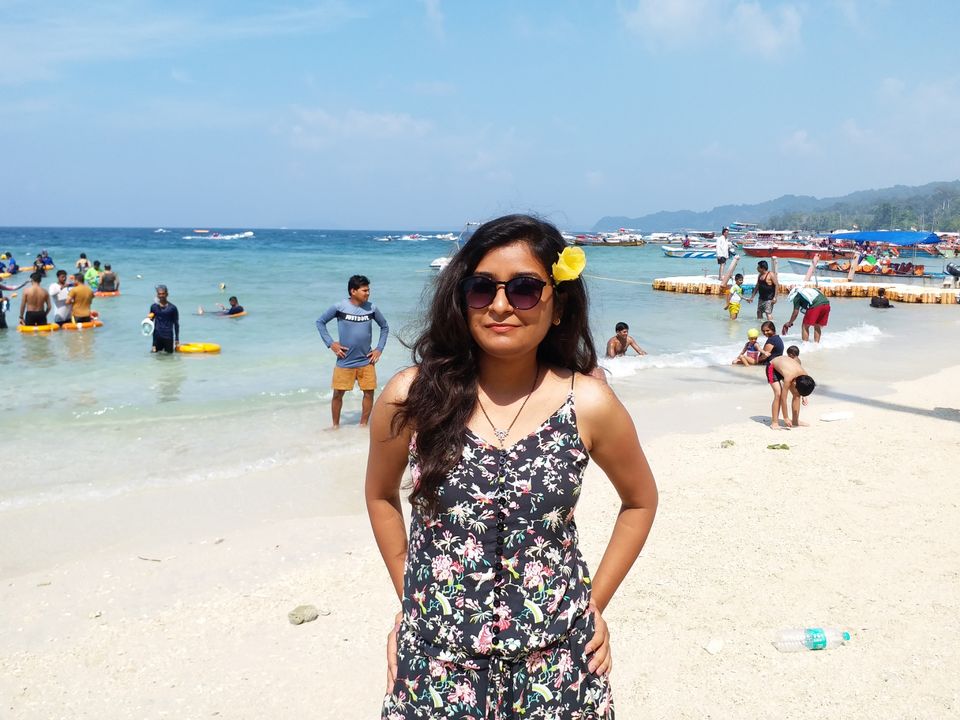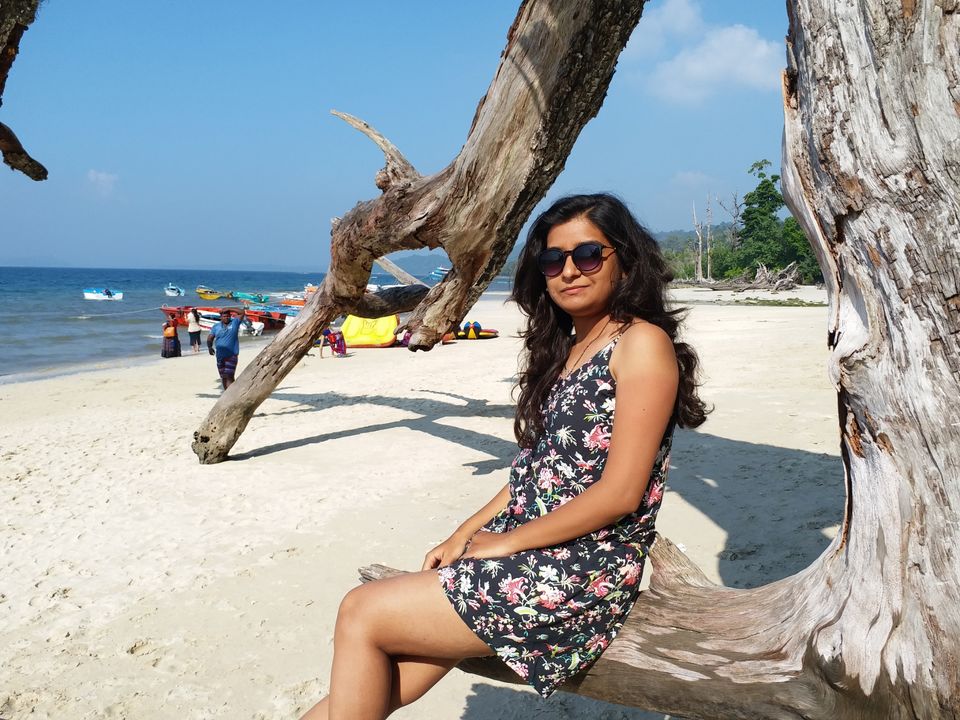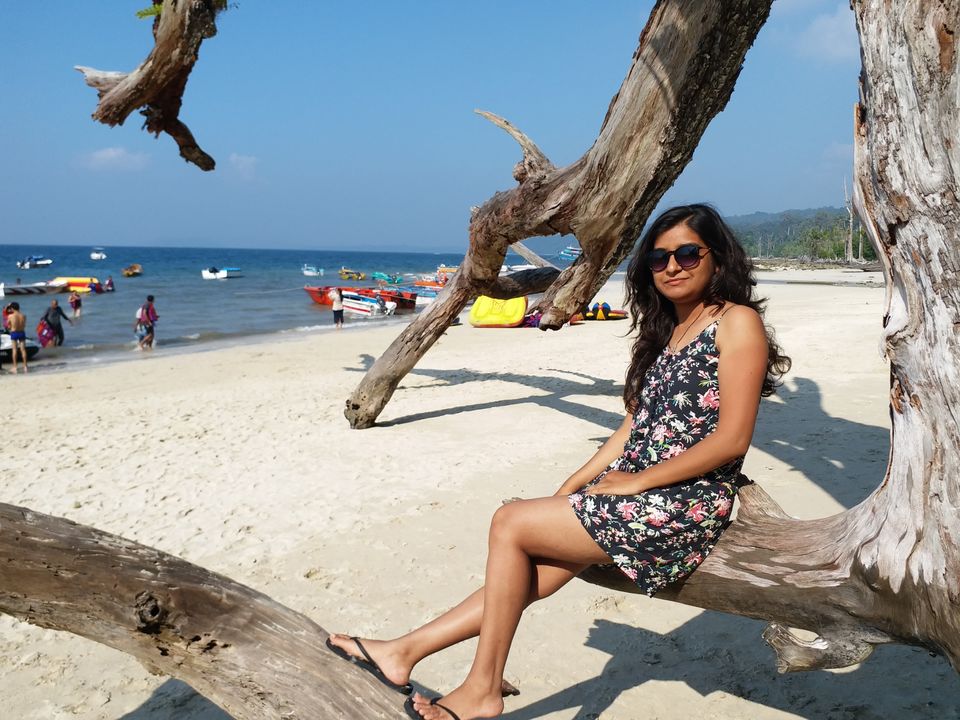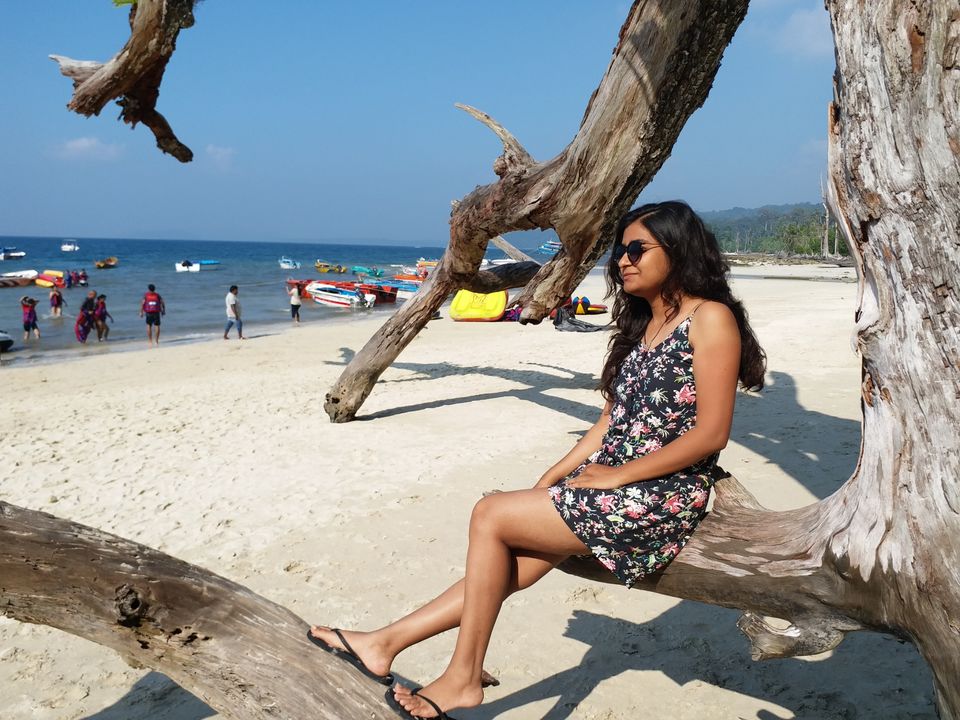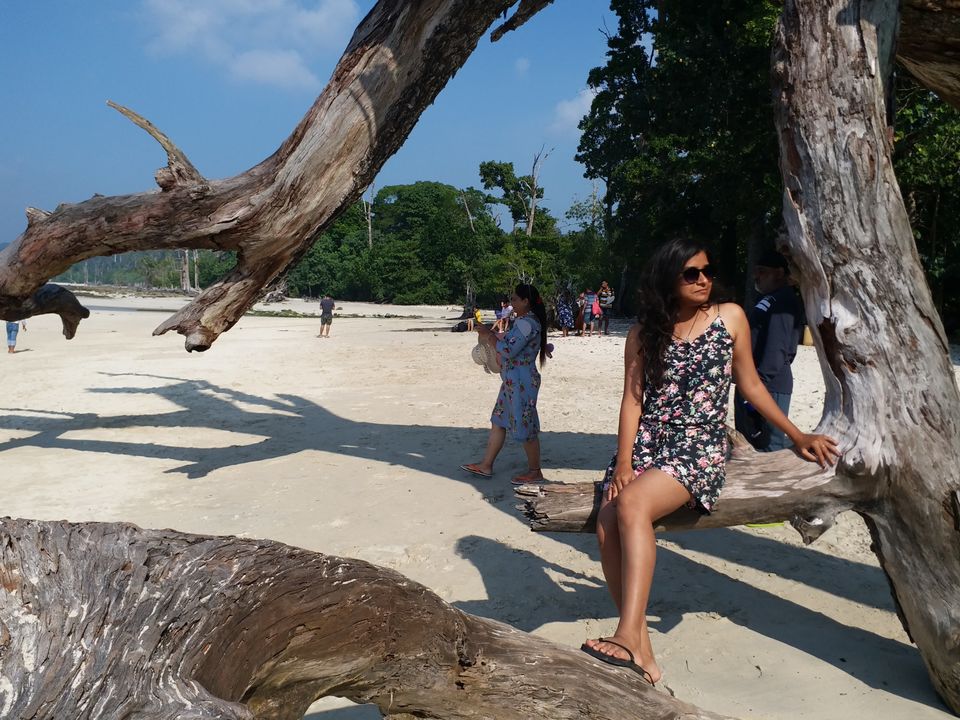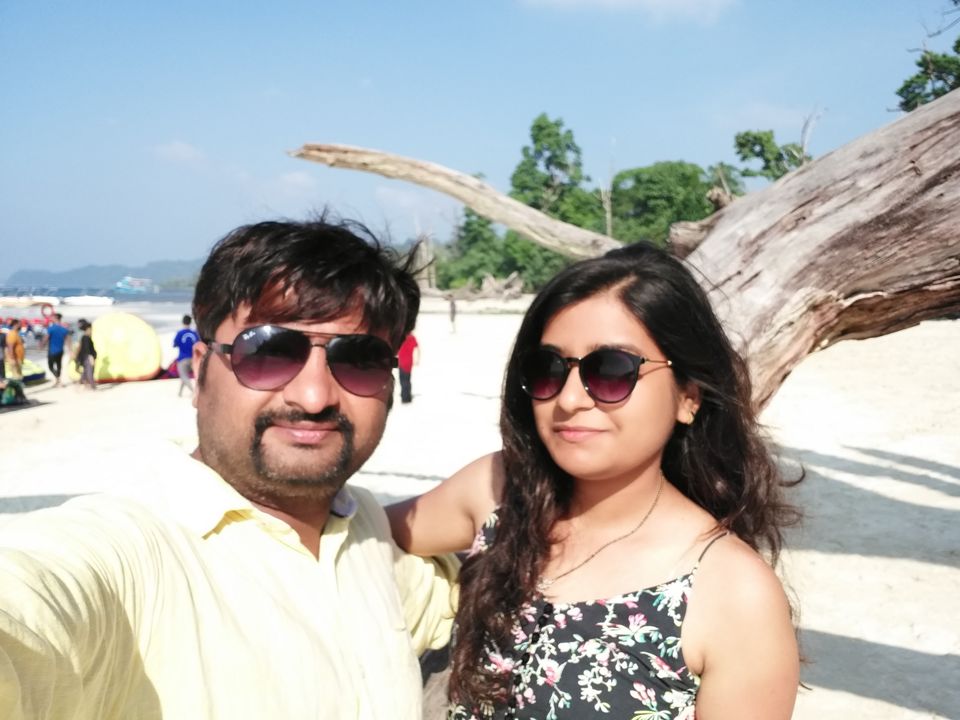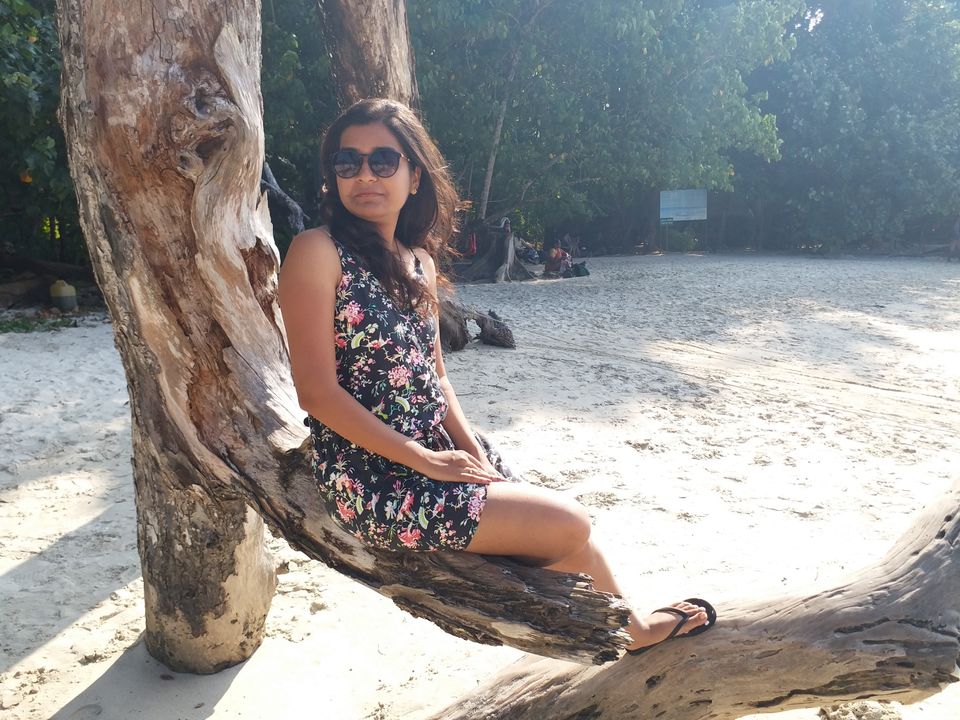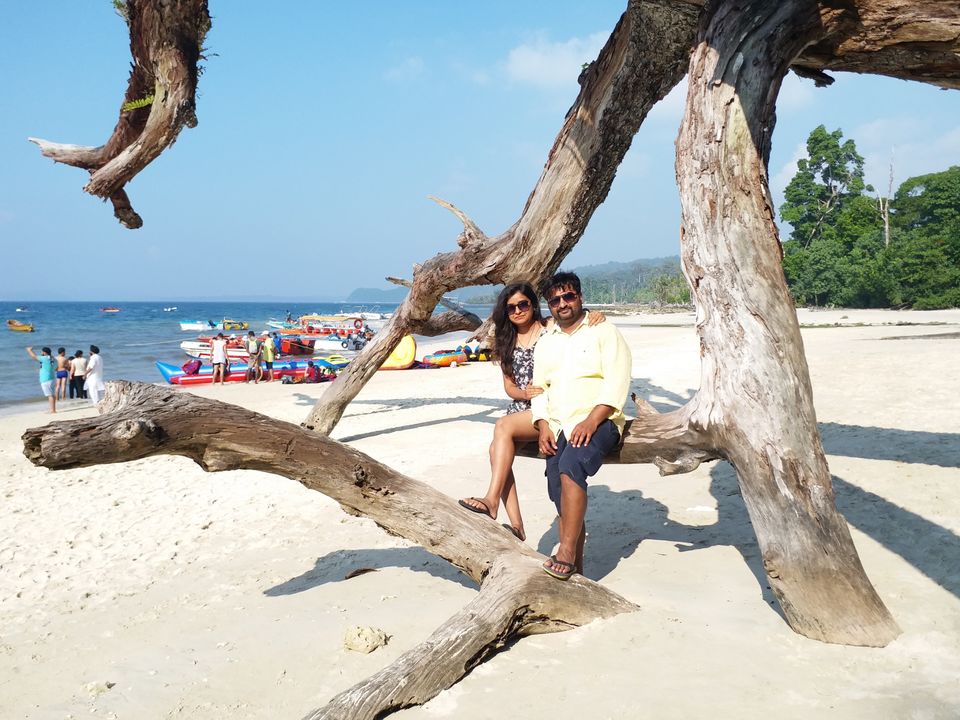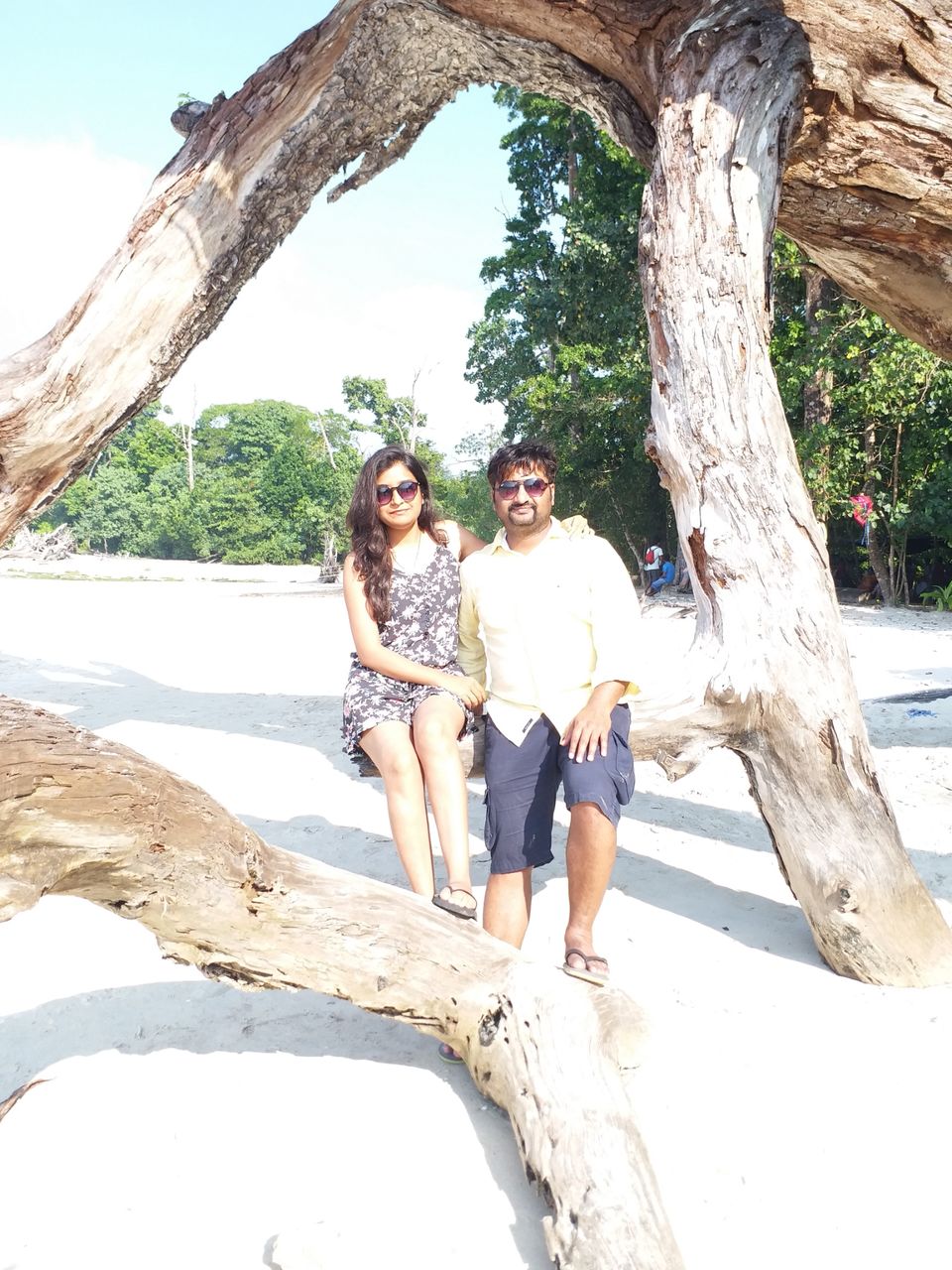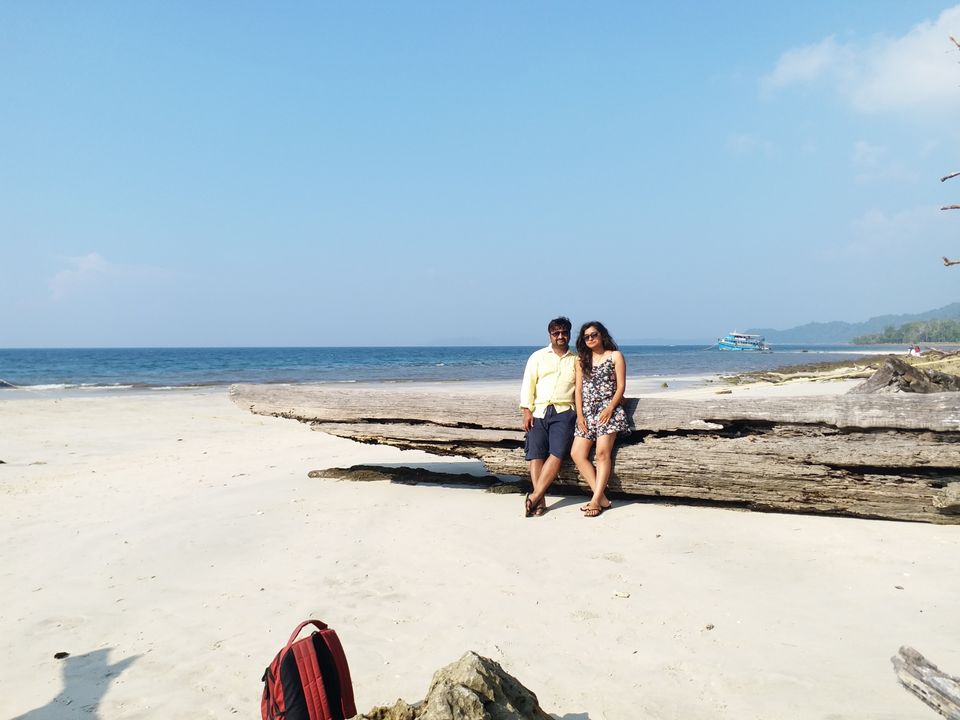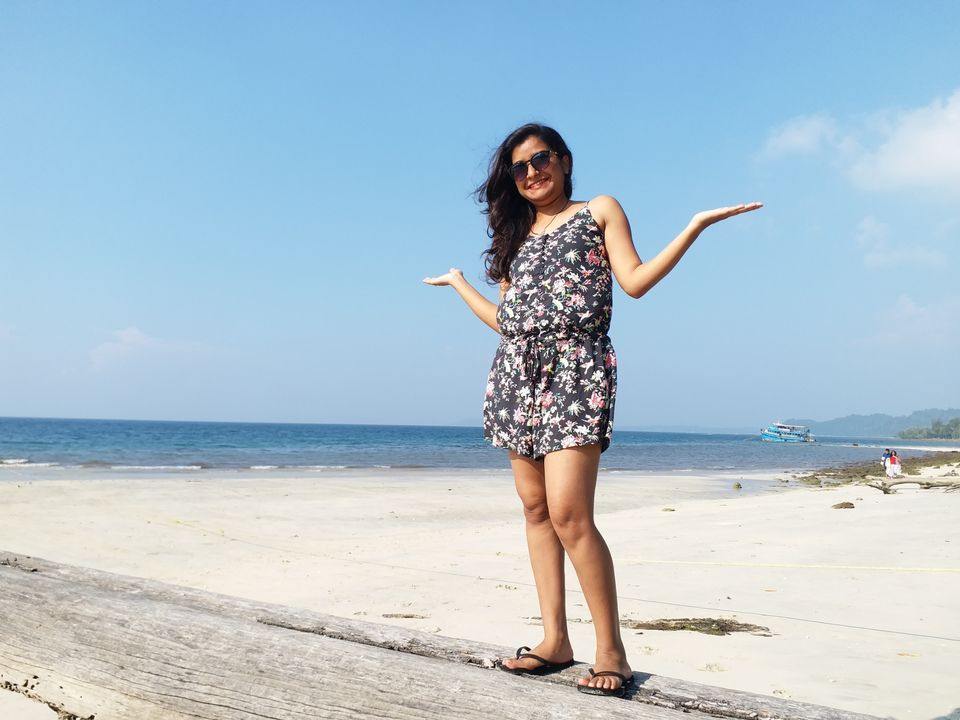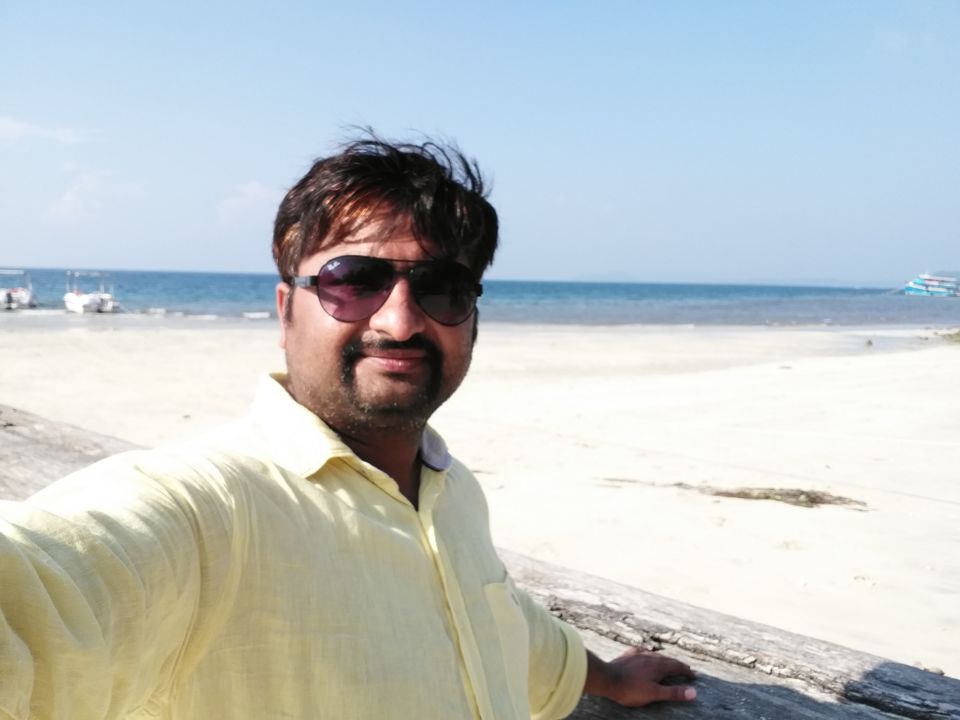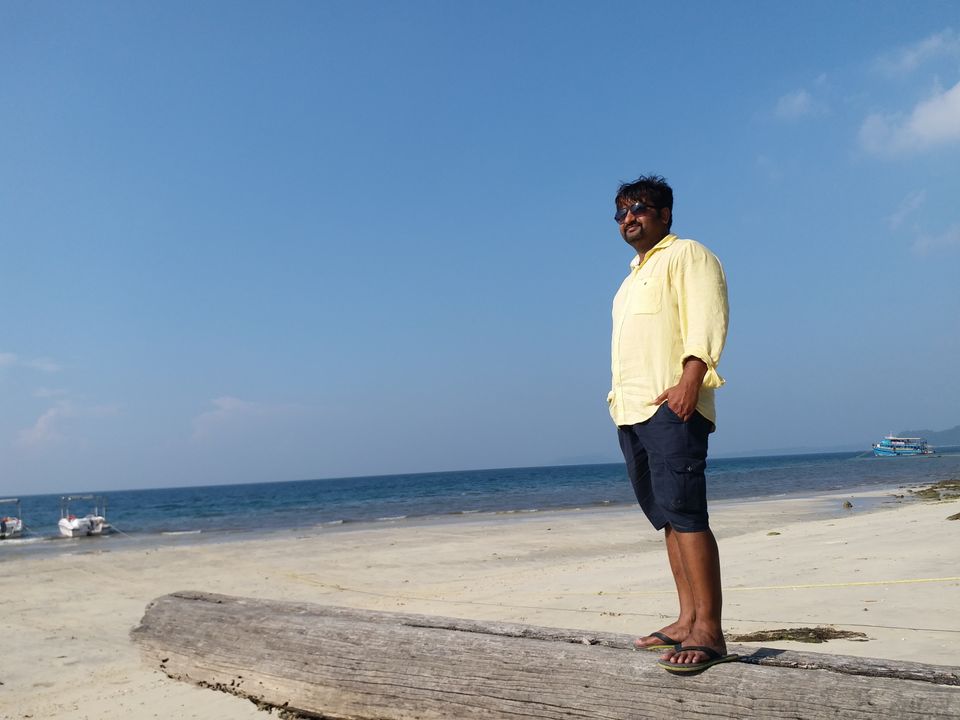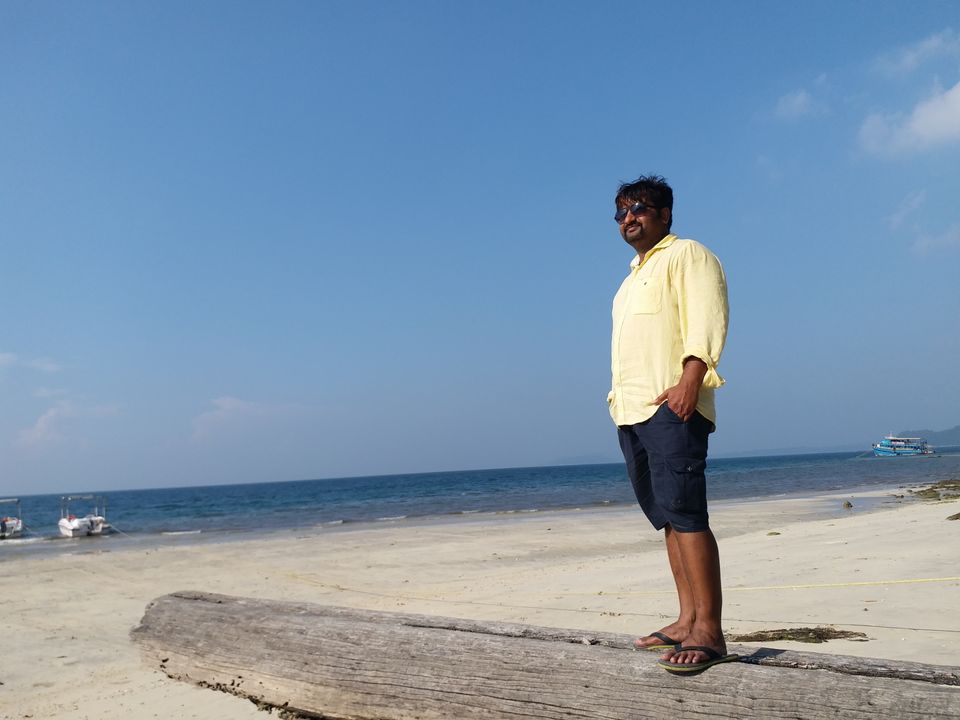 Now we were off to Neil Islands through lovely Makruzzz...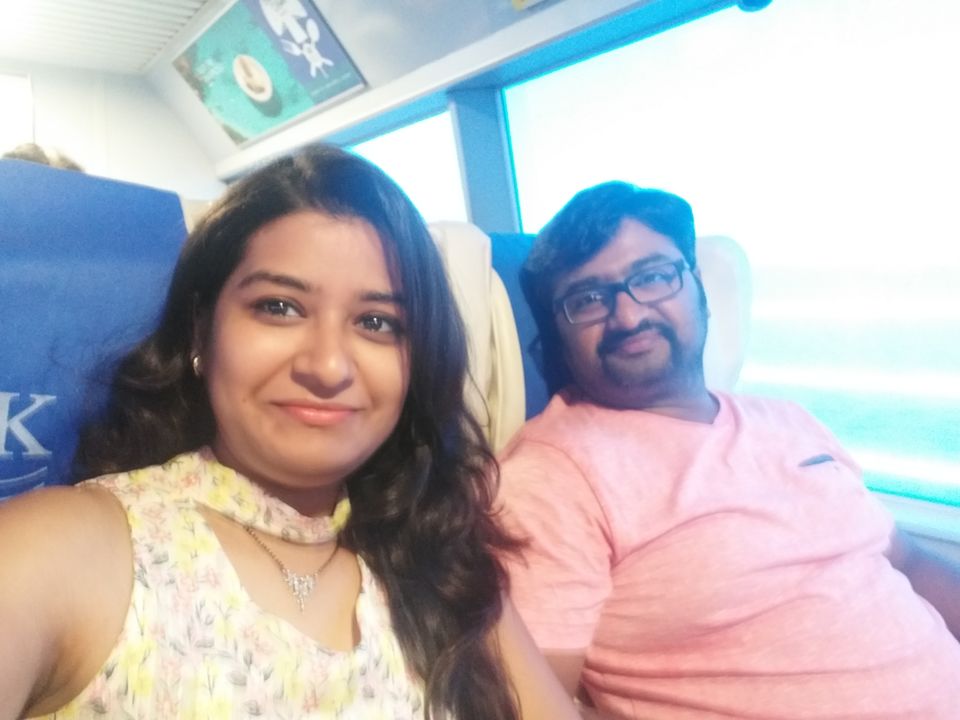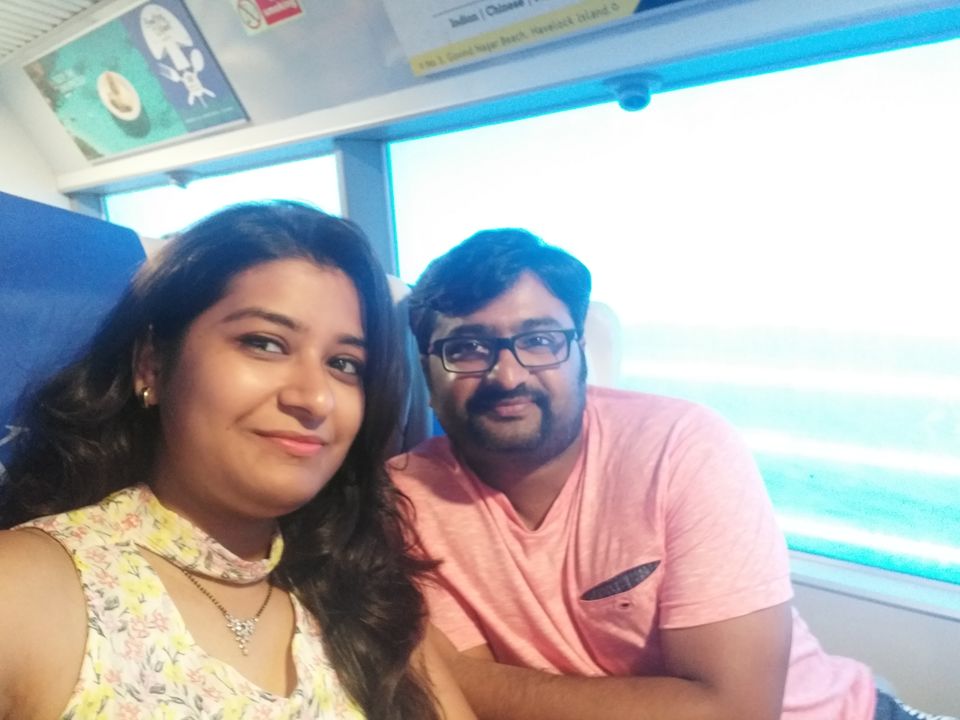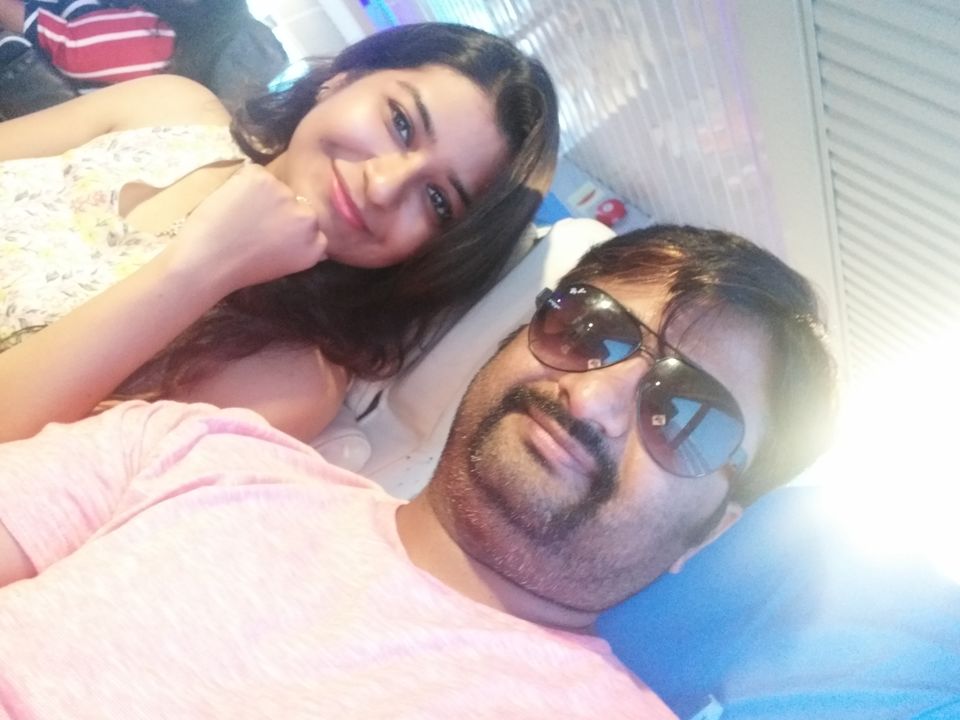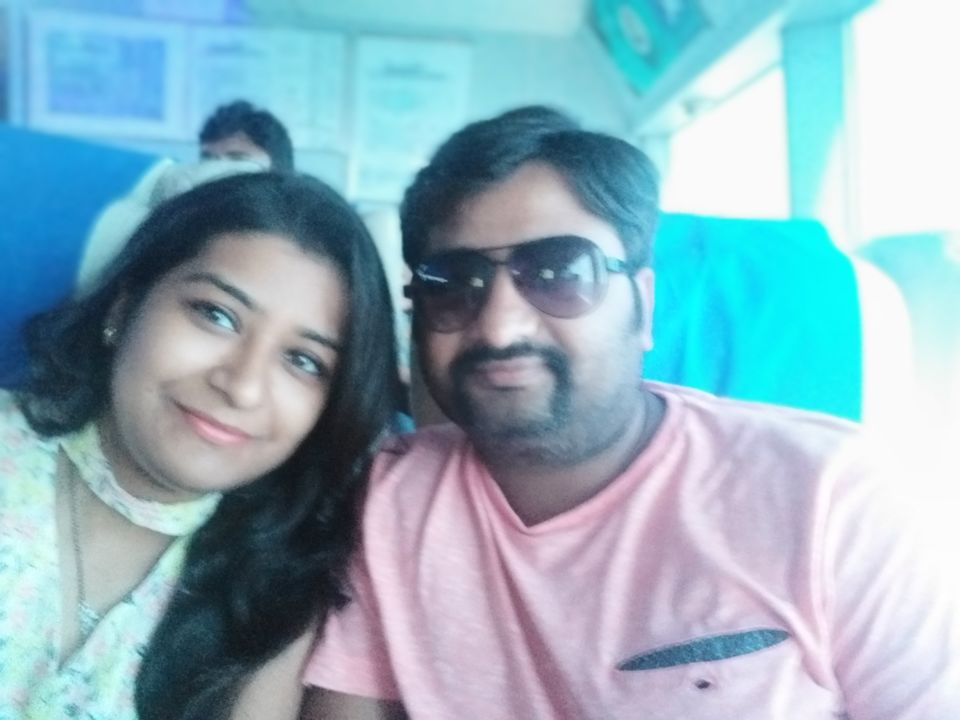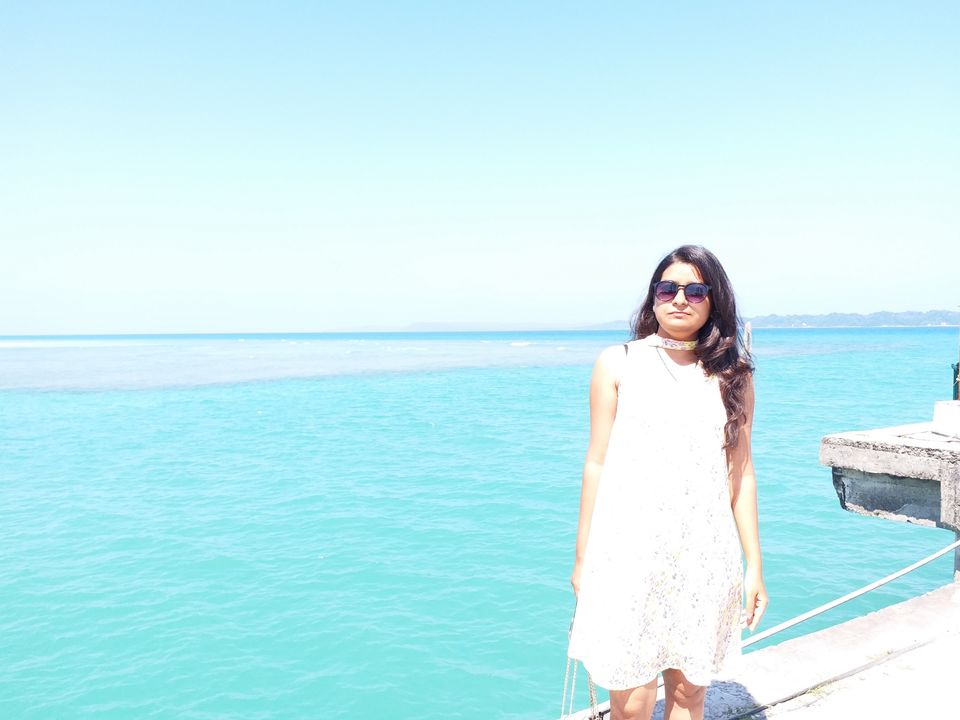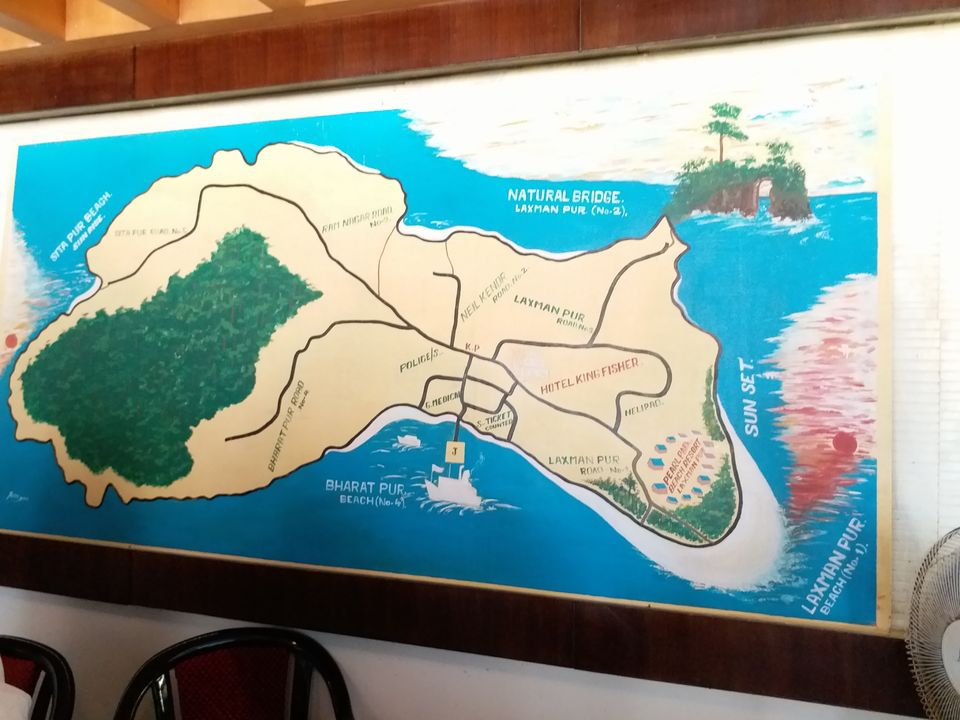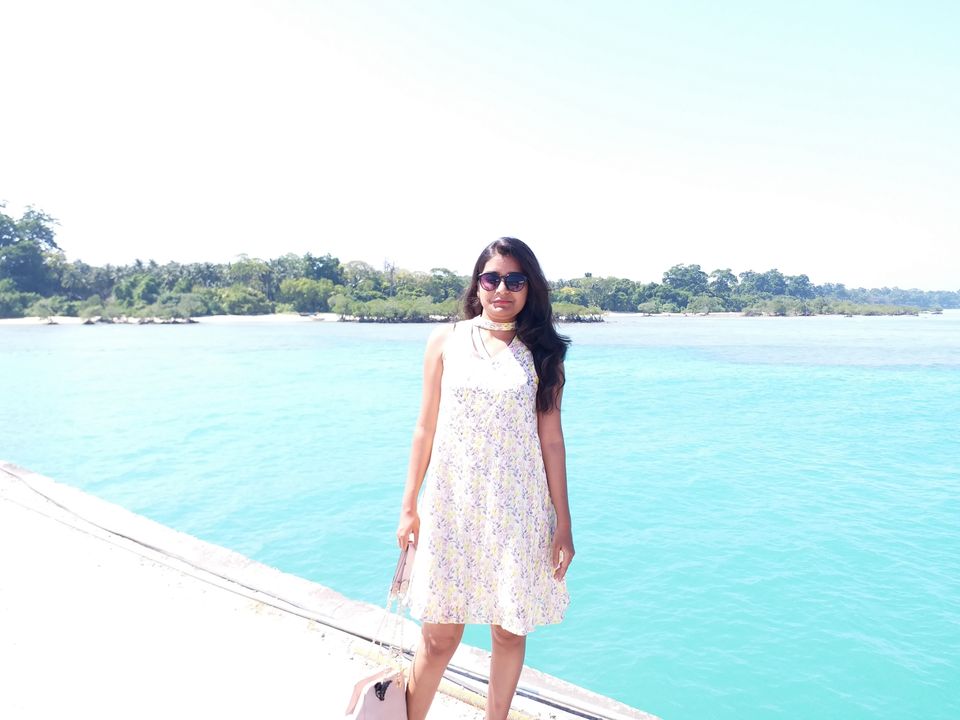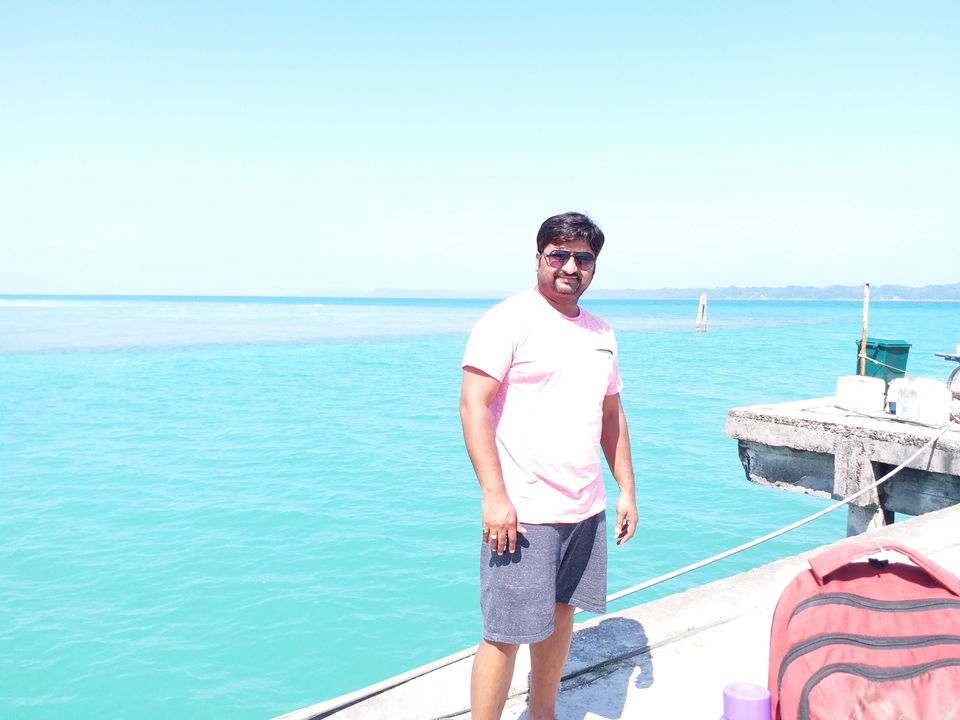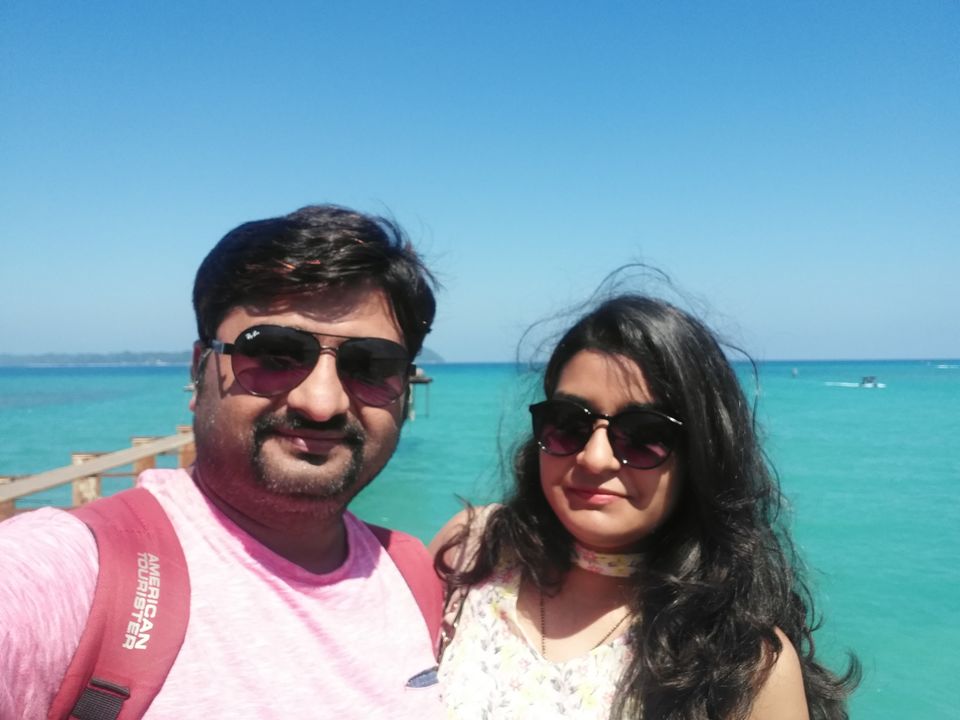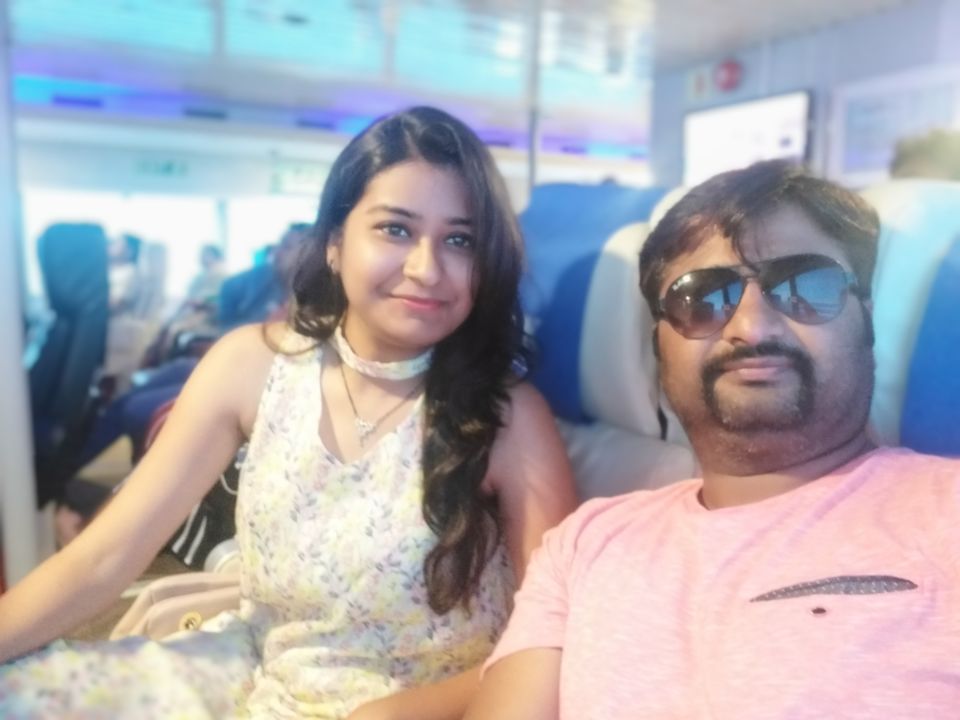 One of the best hotel in Neil Islands. Located in one of the most beautiful place Laxmanpur beach.
Sunset at Laxmanpur beach is most famous and you can enjoy it by being the hotel premises it self.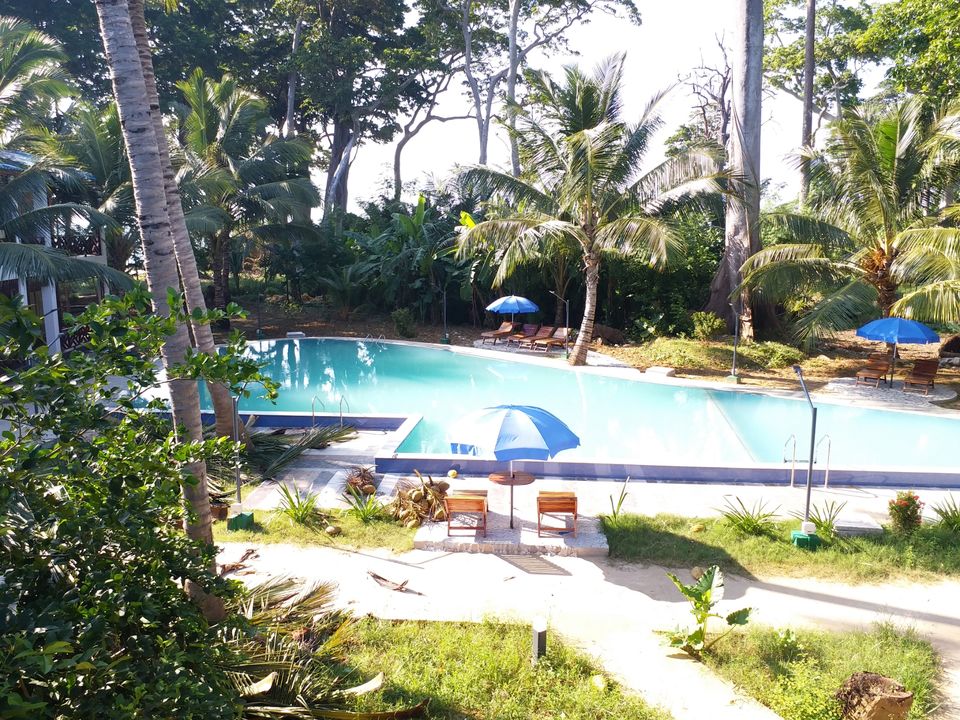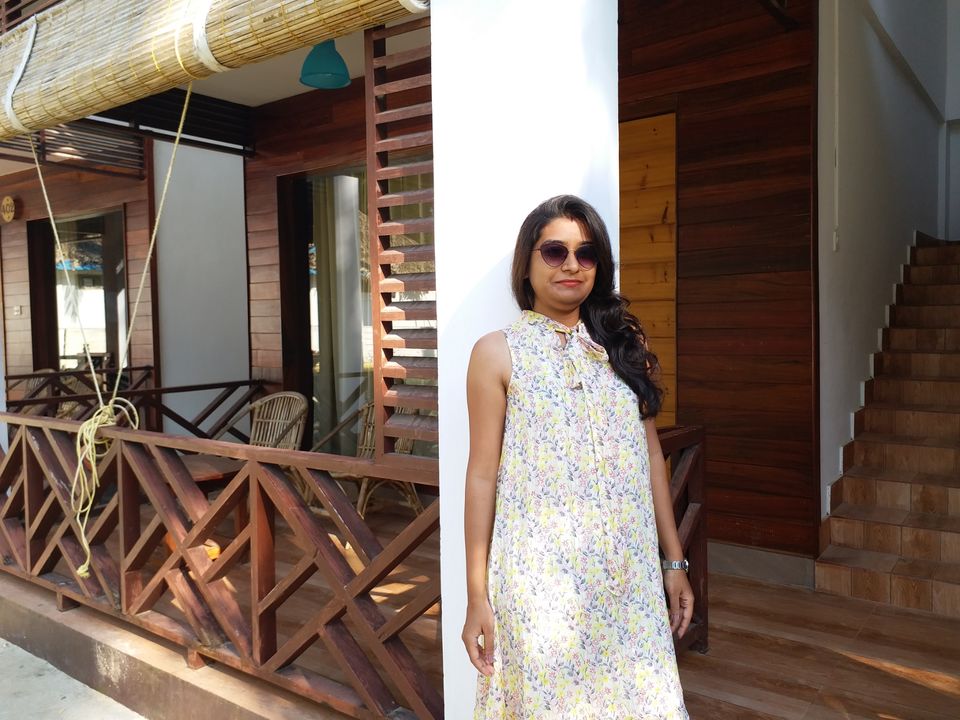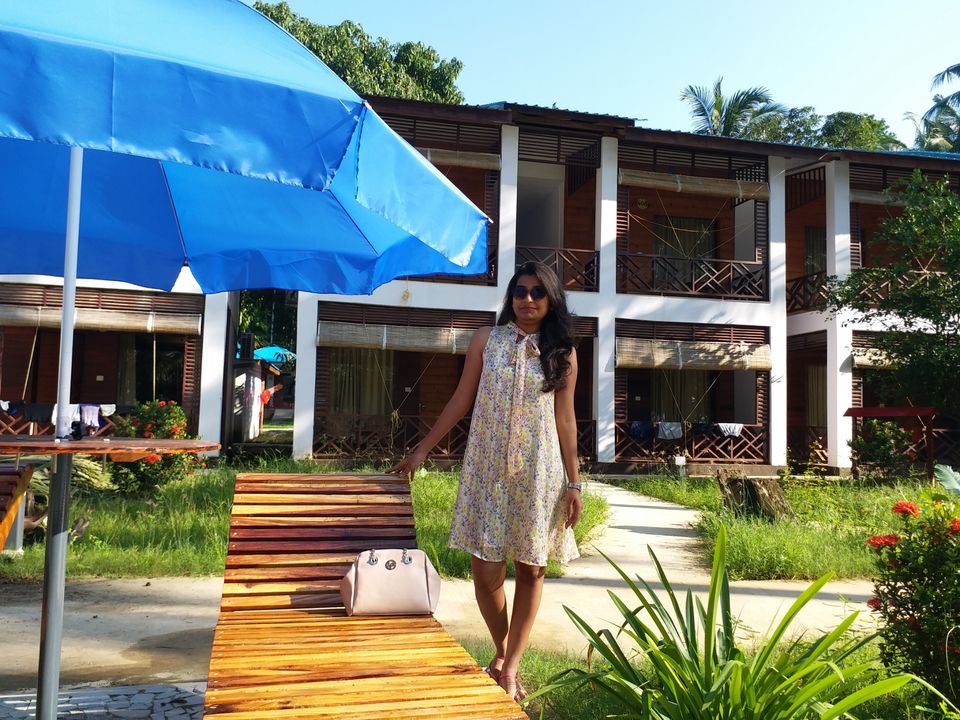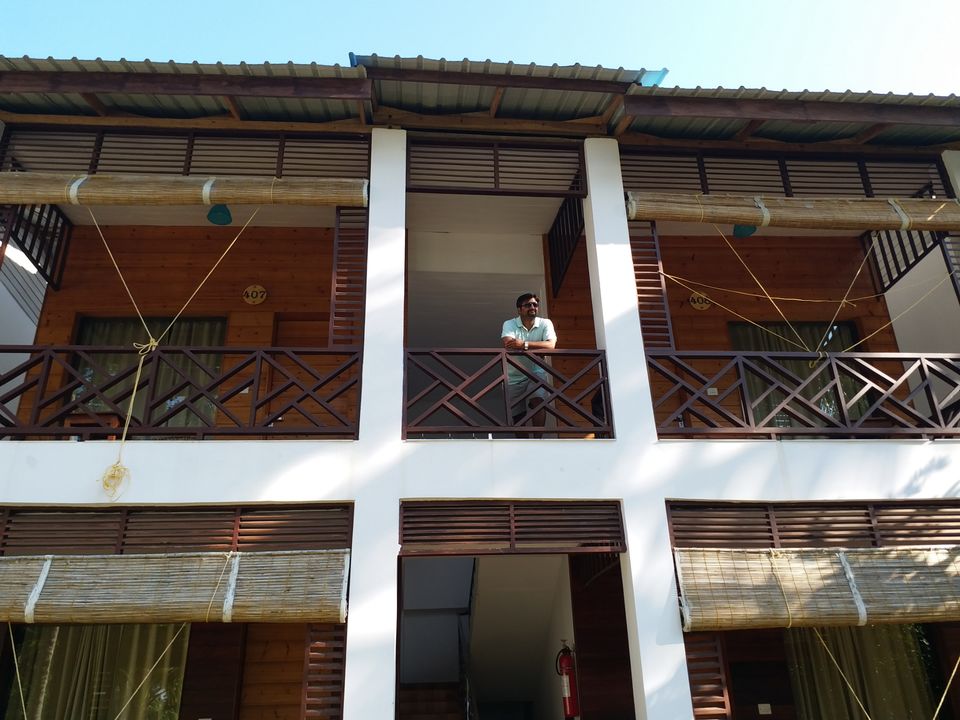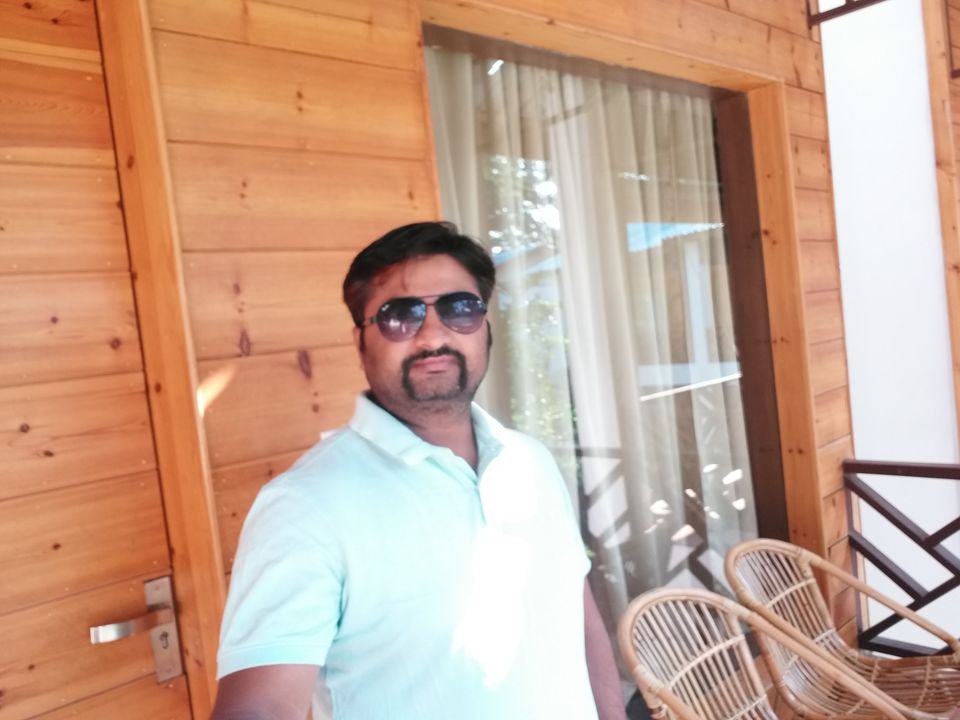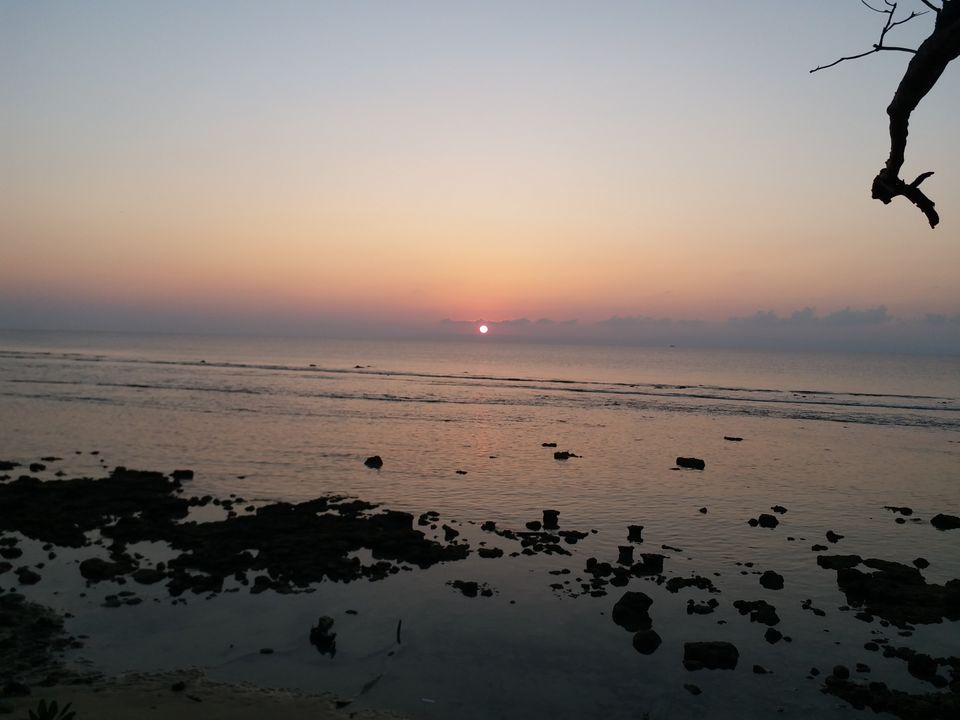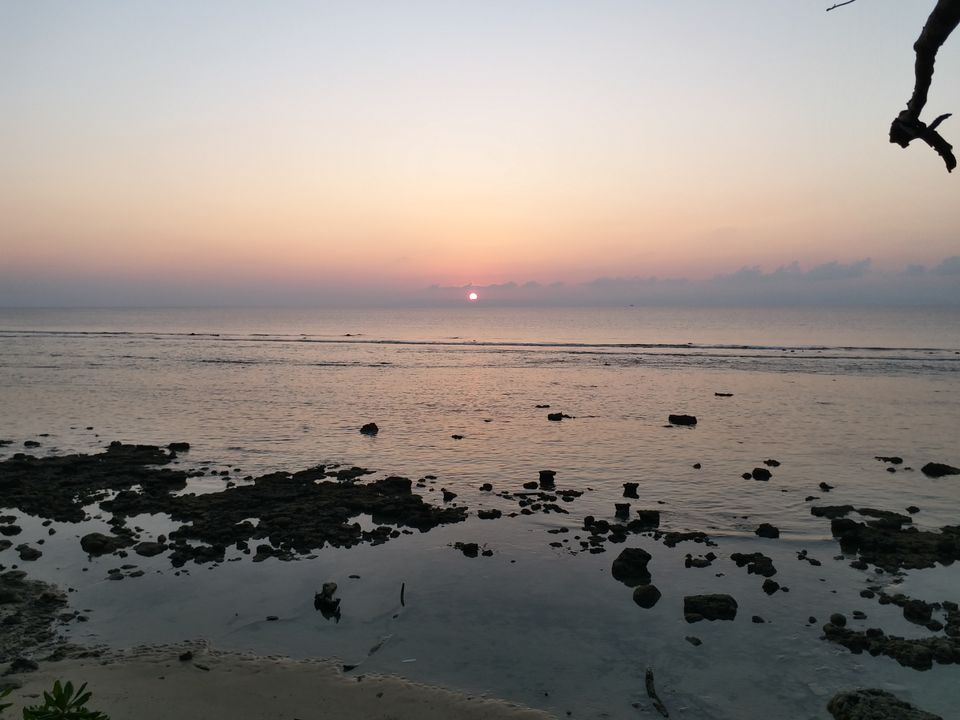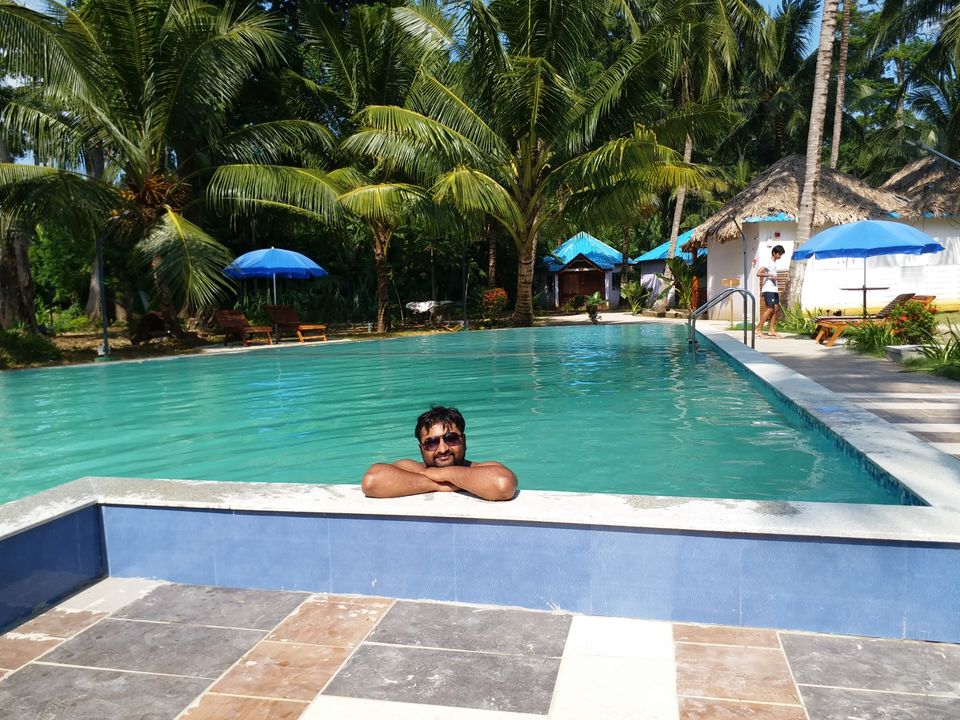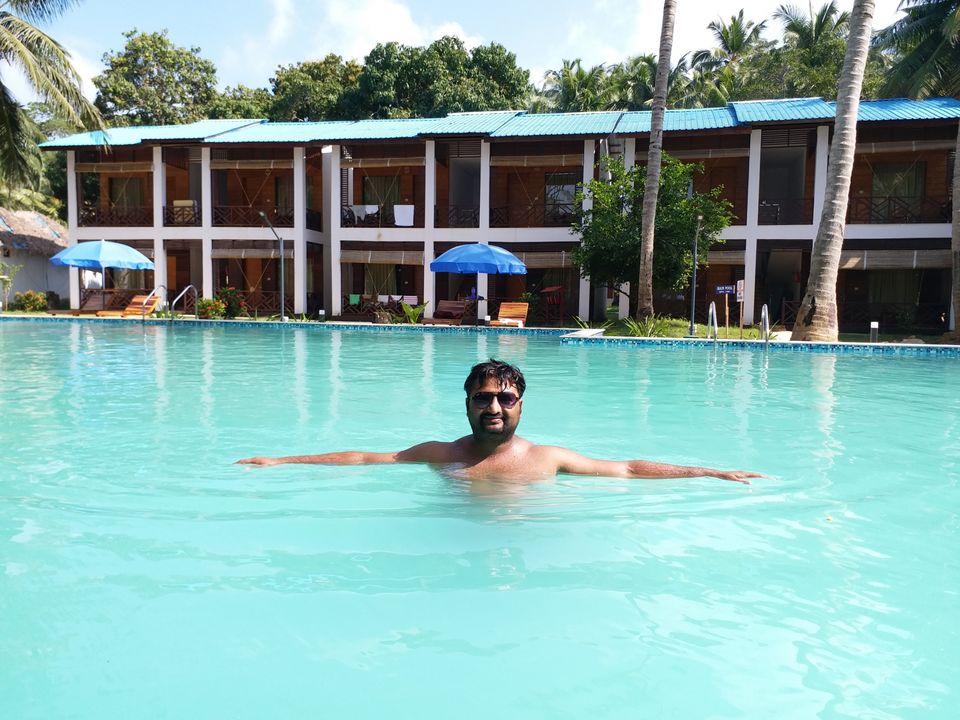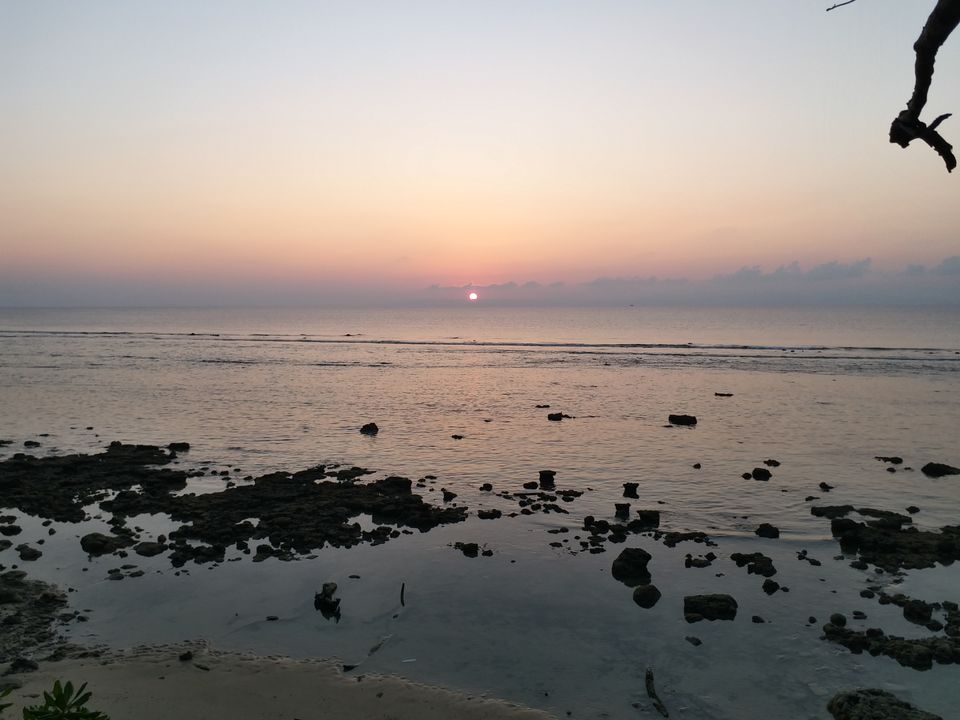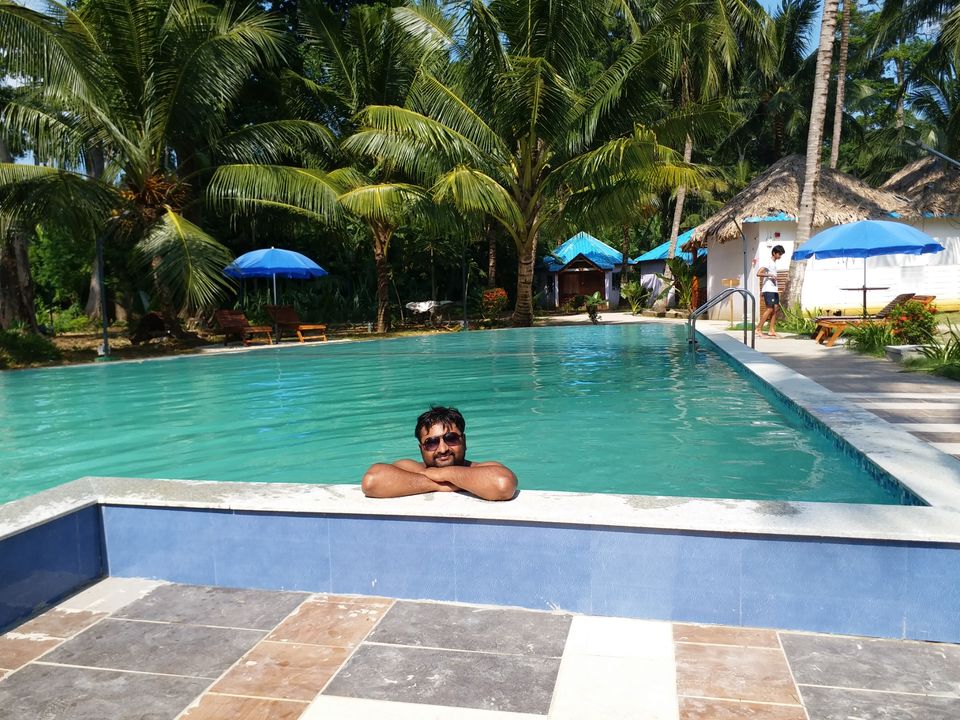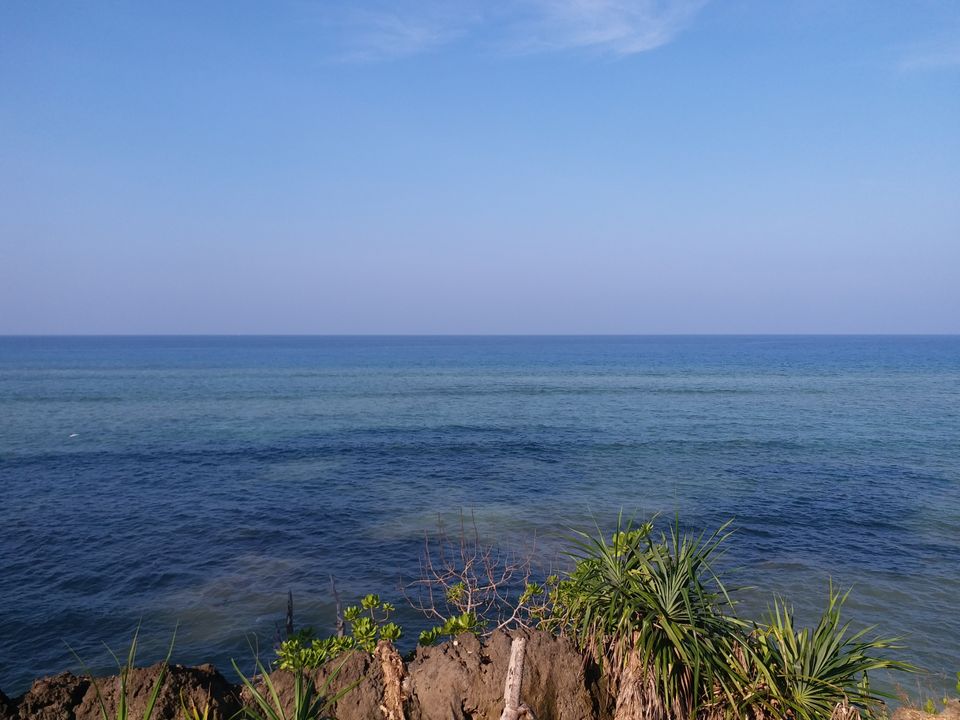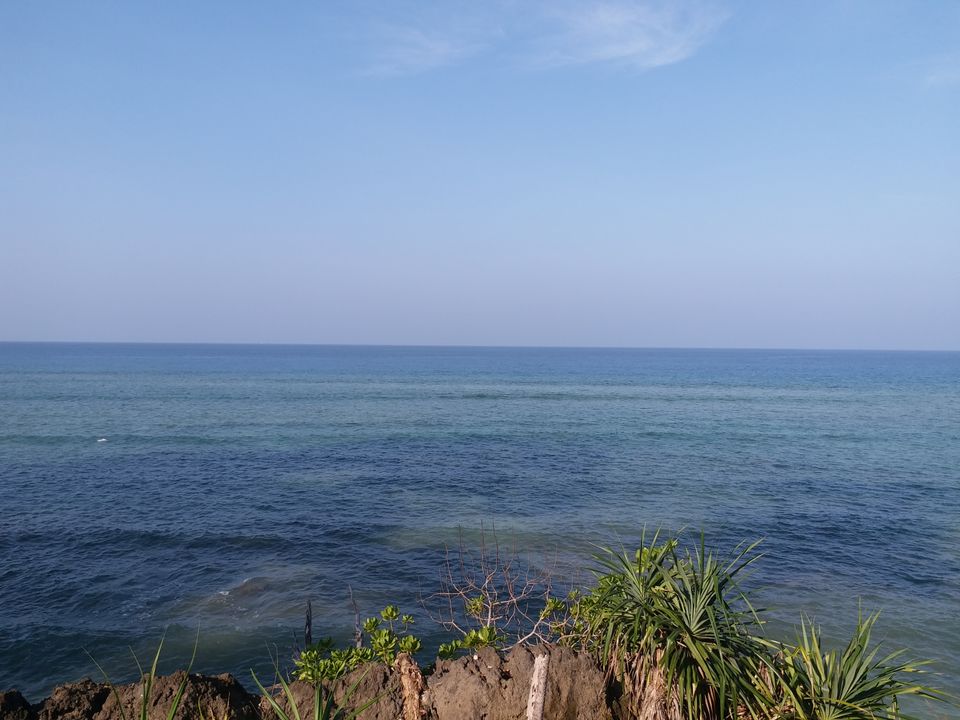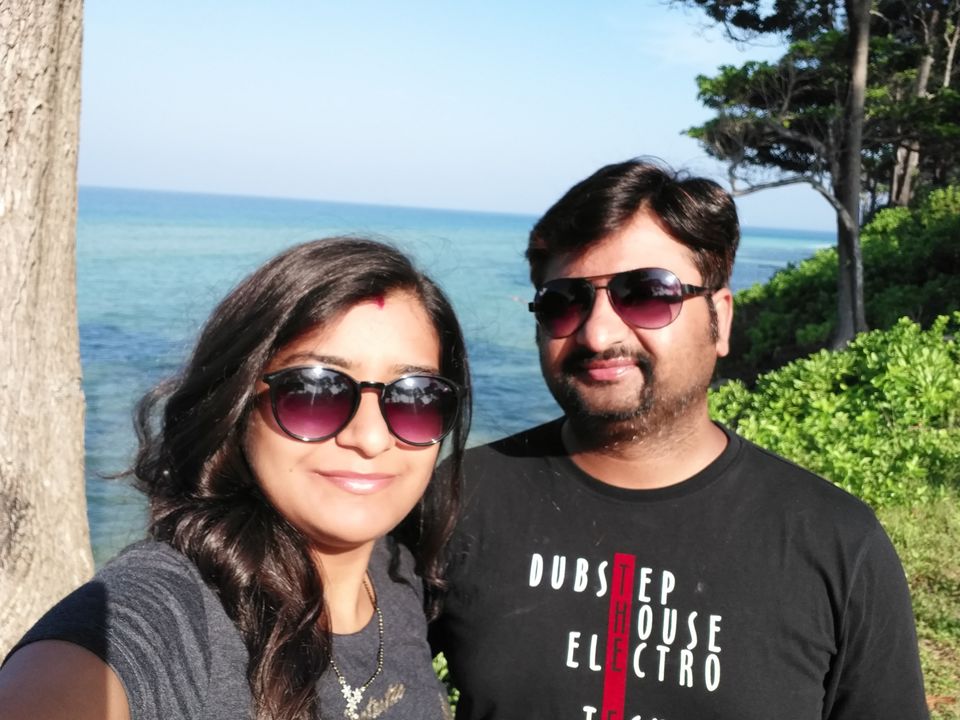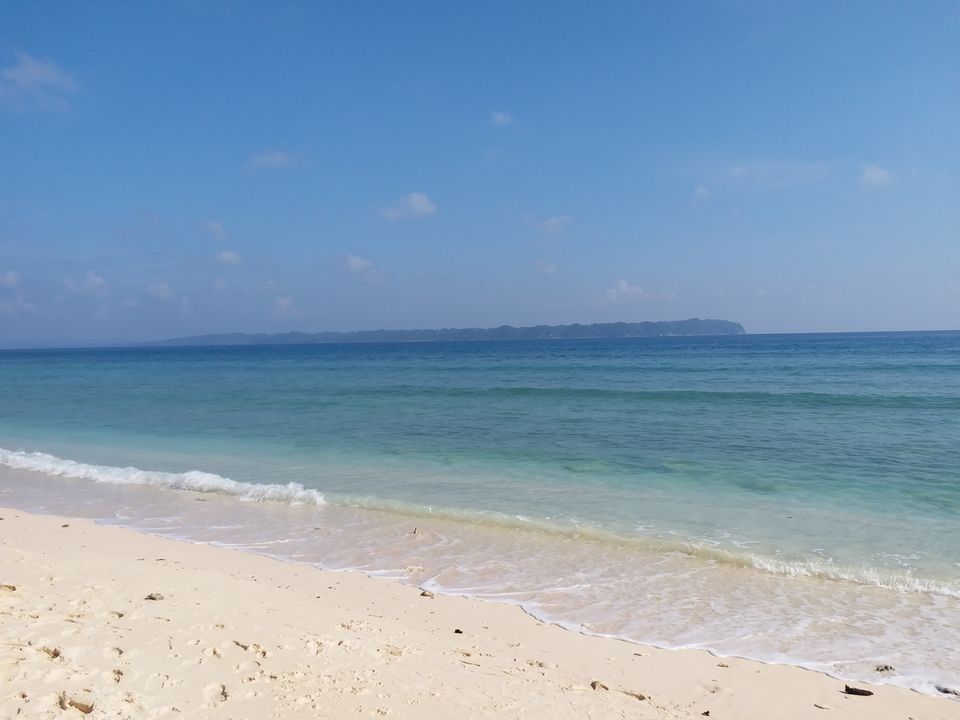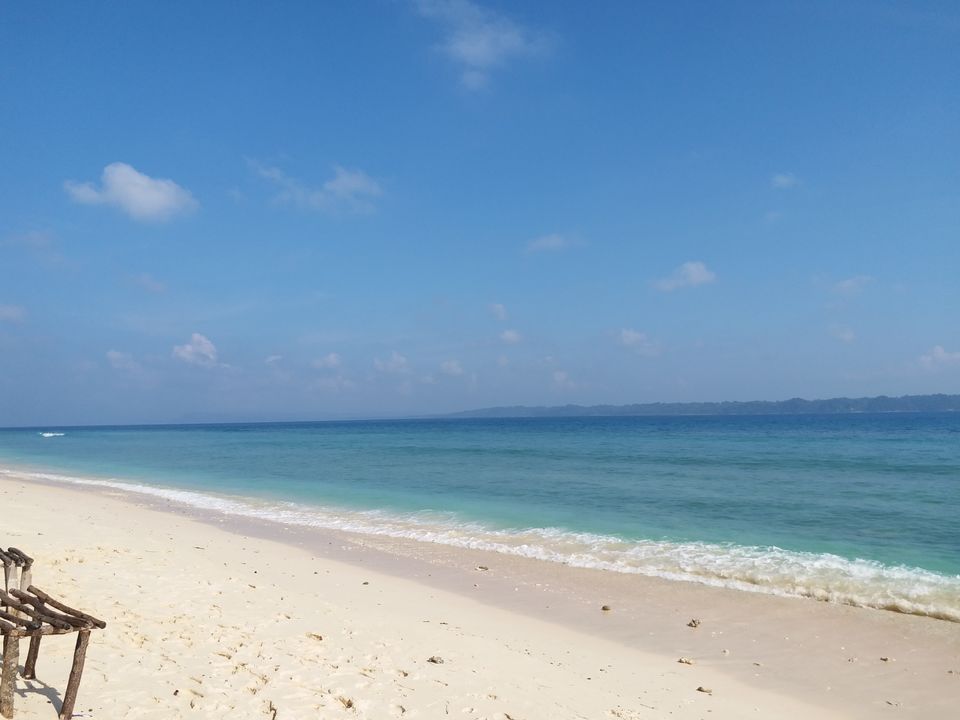 One of the picturesque place in Neil Islands is the Natural bridge carved out by the ocean.
It was just around 2-3 KM from our Hotel. You can visit the place only after 12 PM during the low tides. In high tides it gets drowned.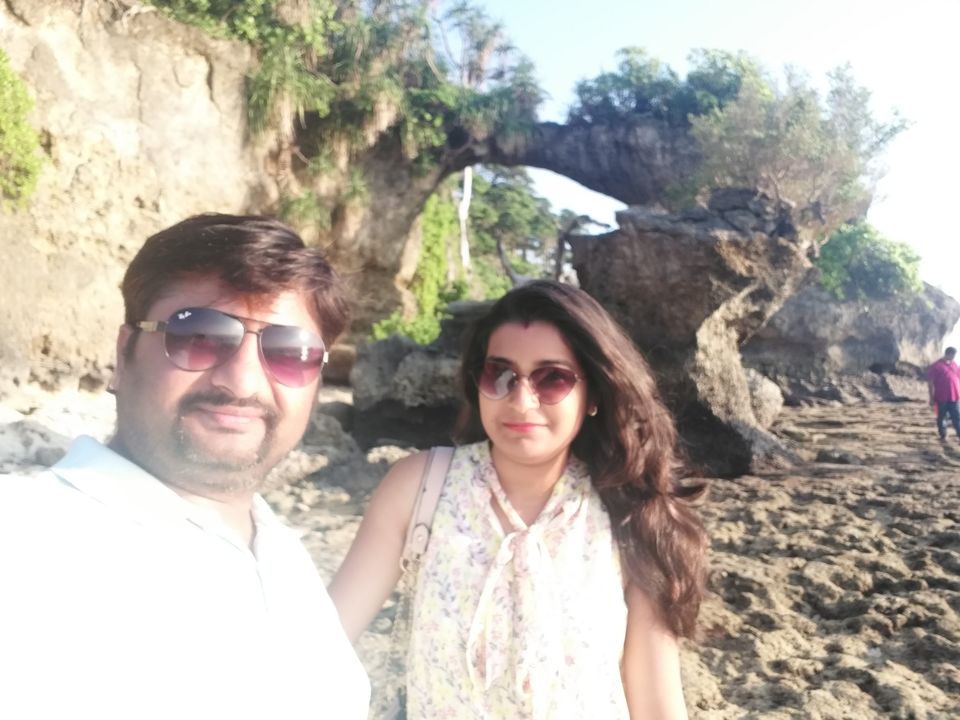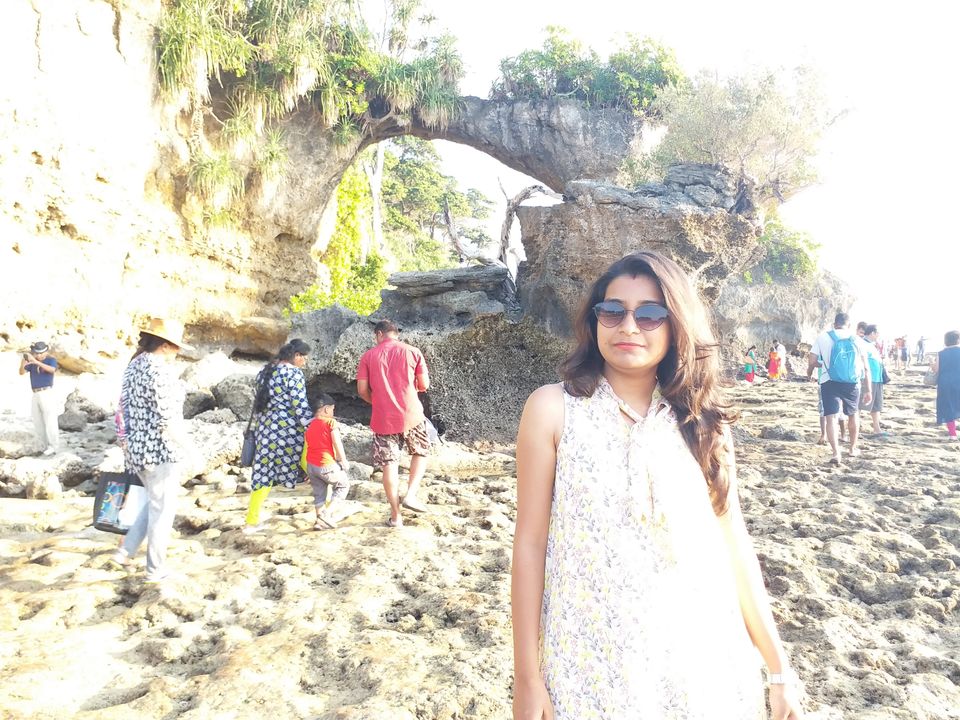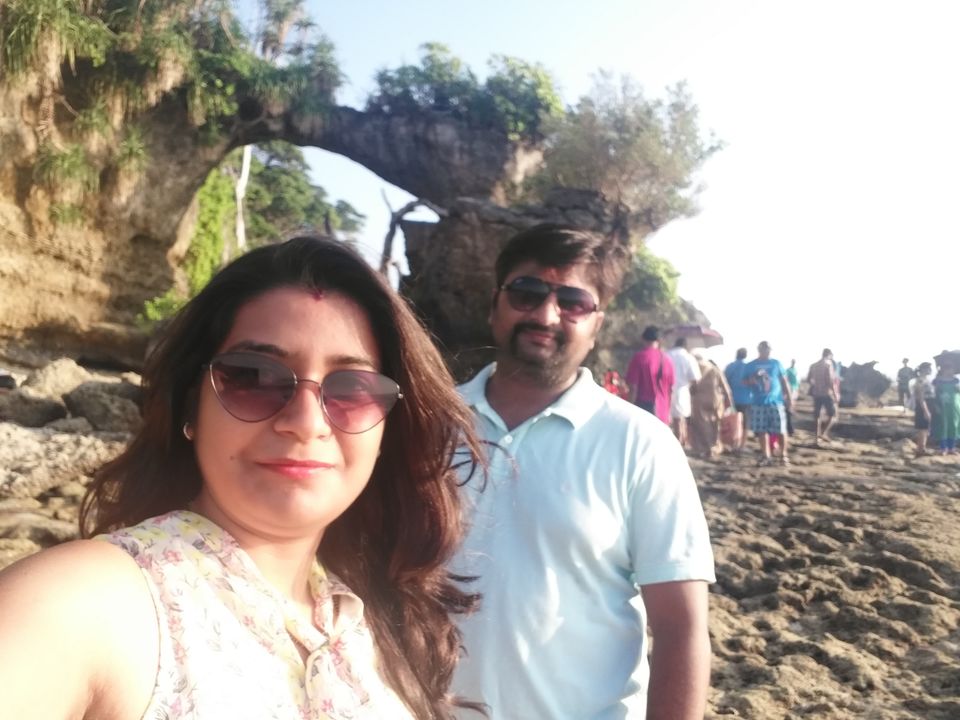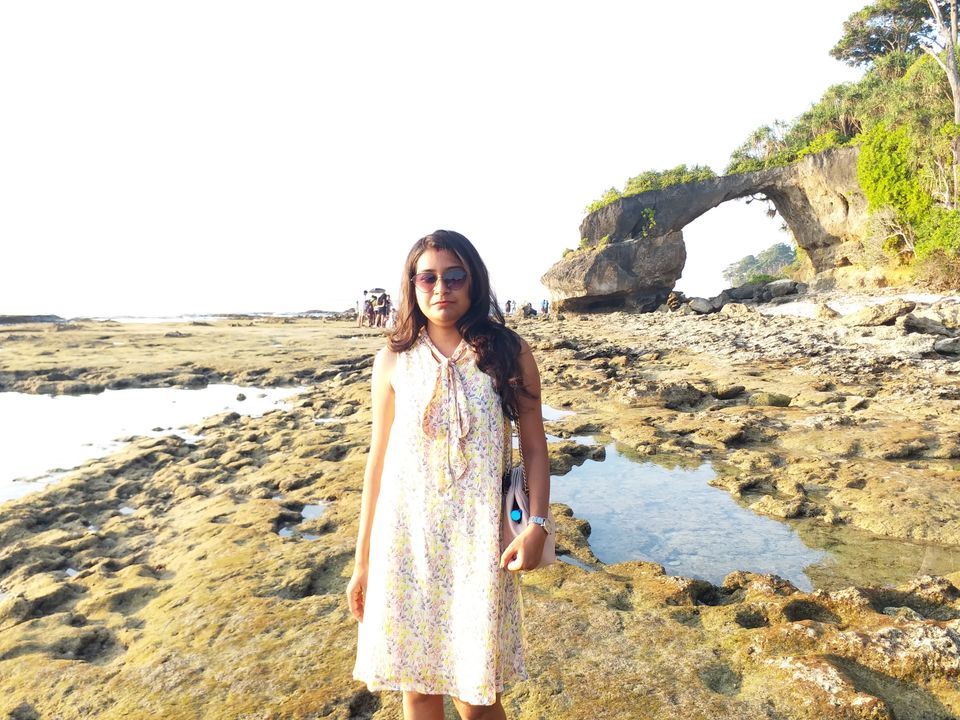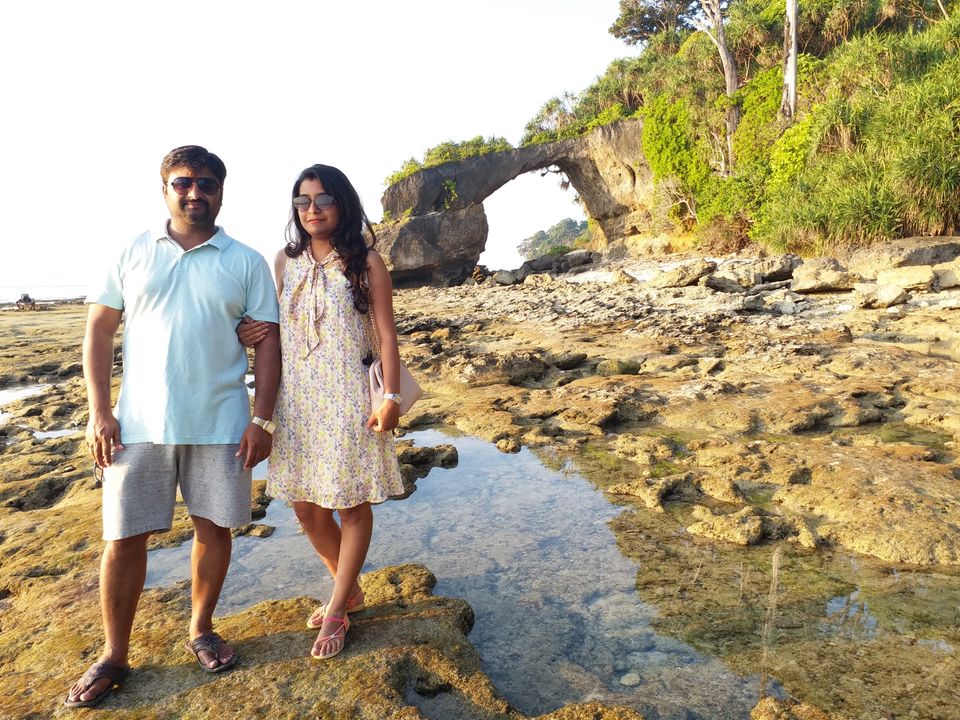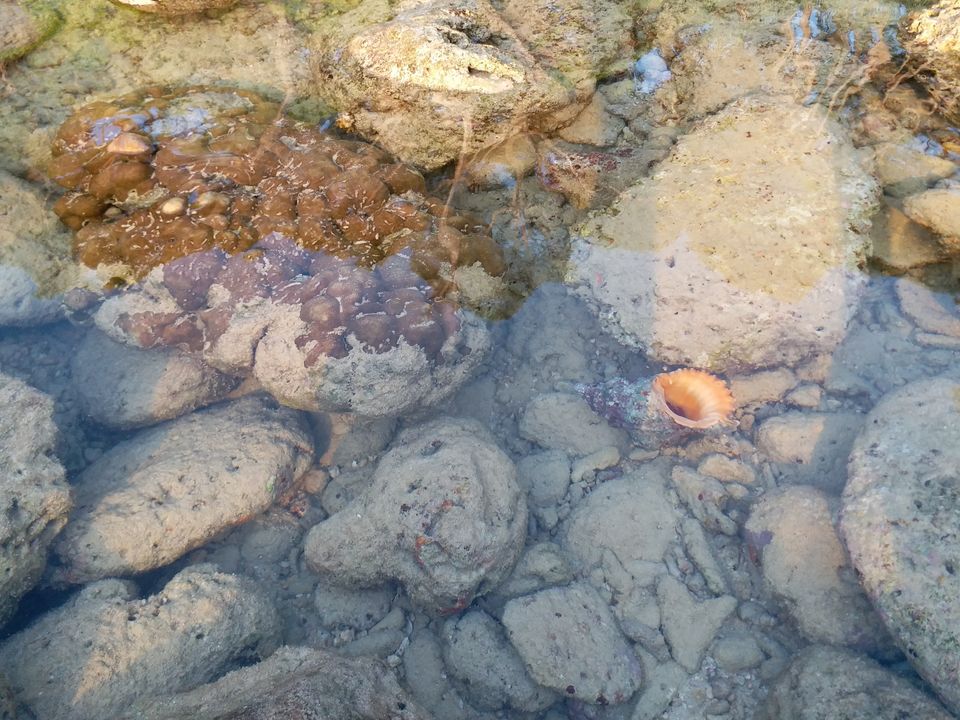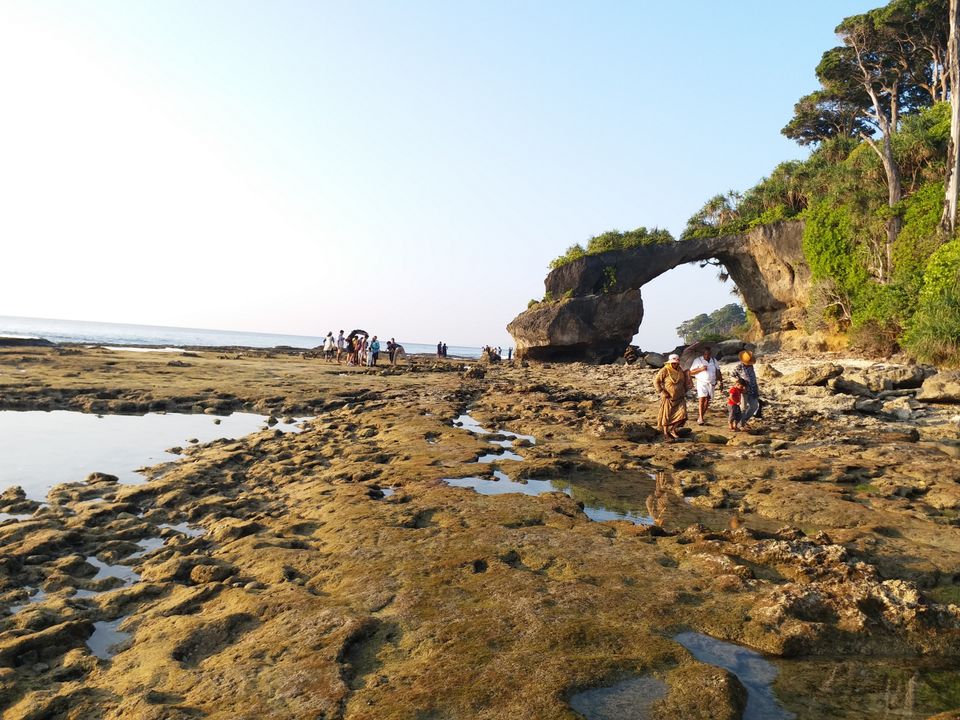 Visited one of the most iconic beaches on Neil Islanda where you can enjoy the tides in the sea and also the Sun rise.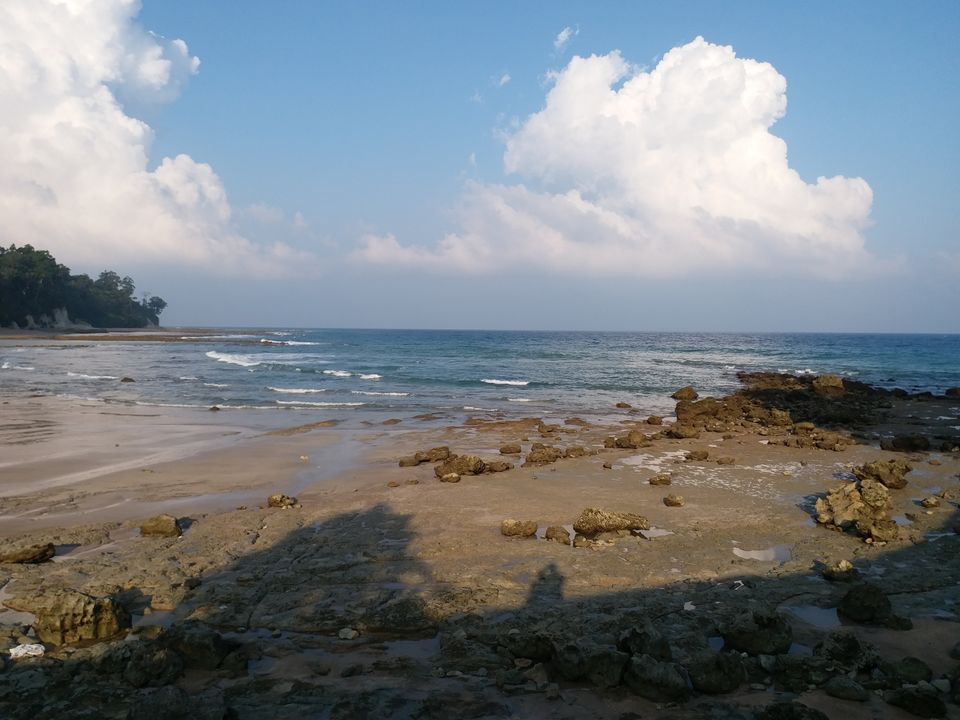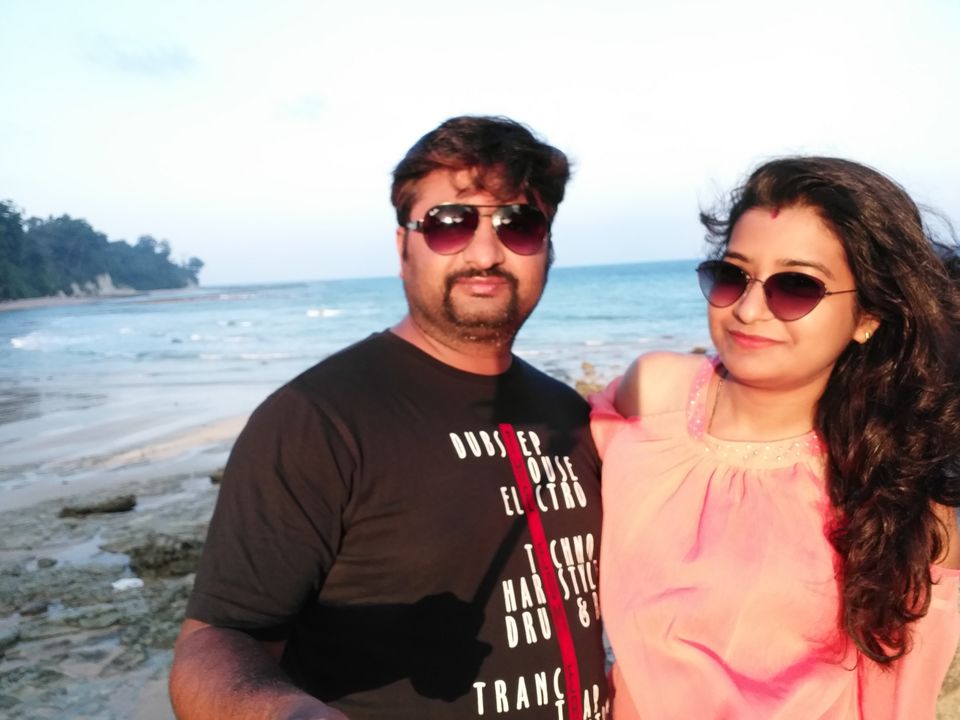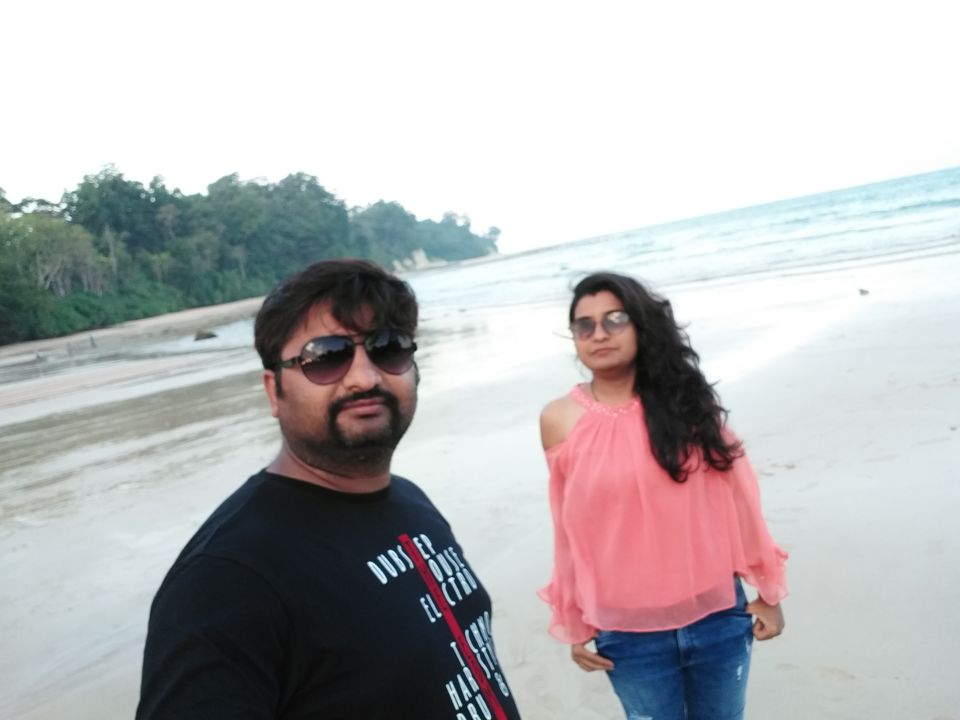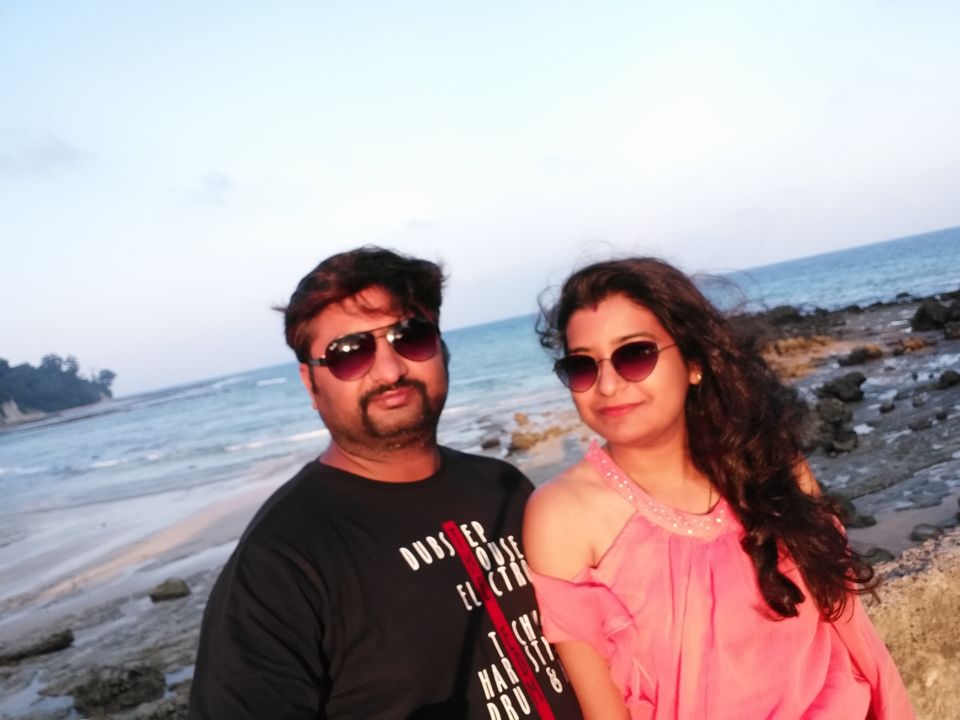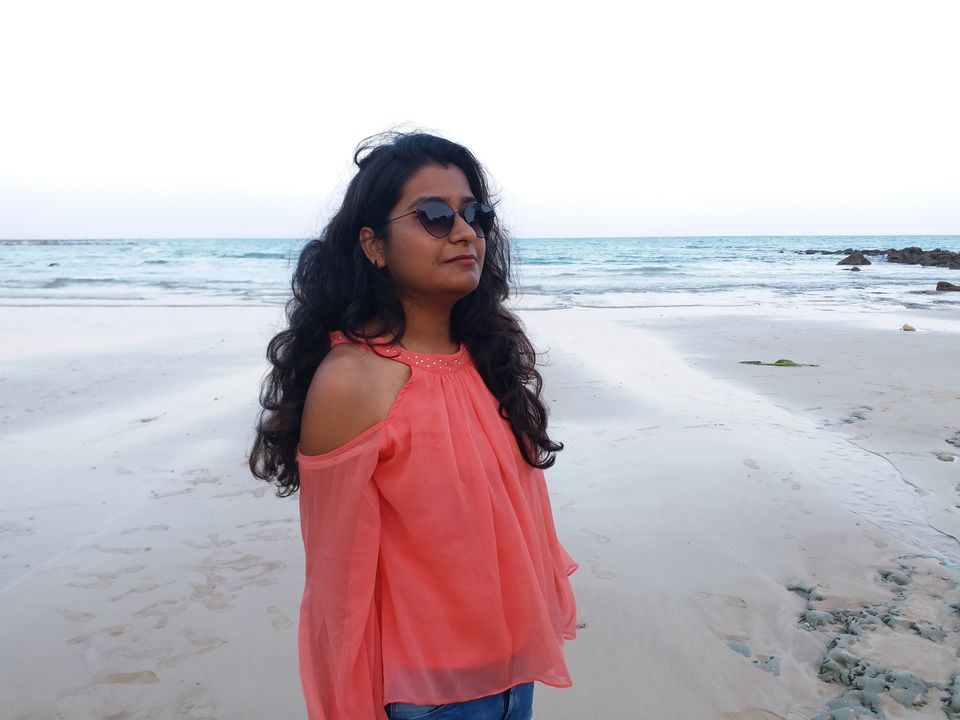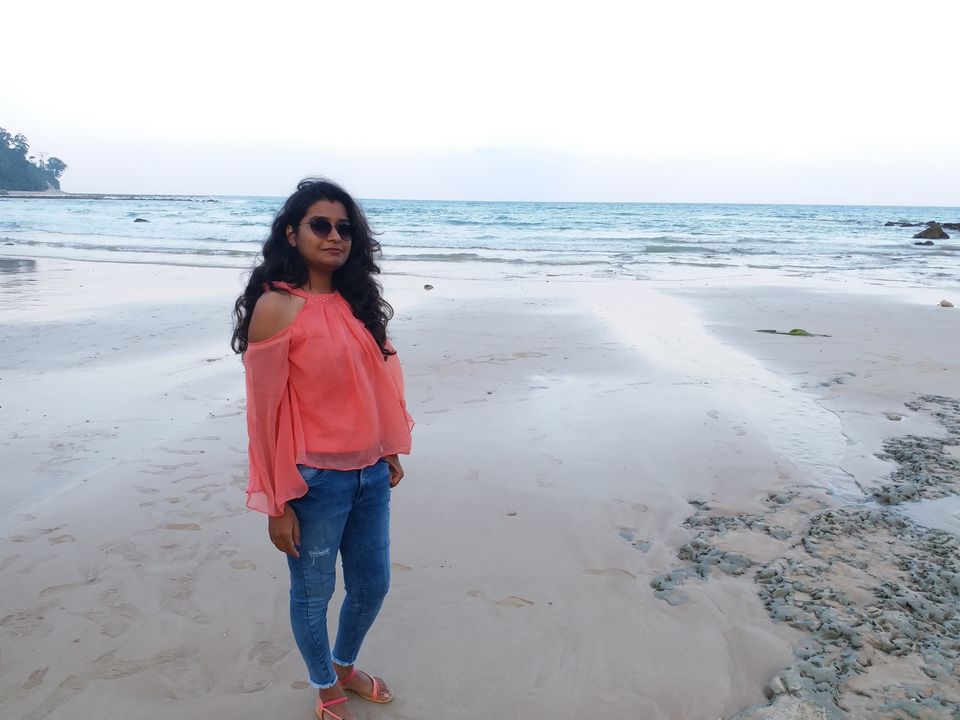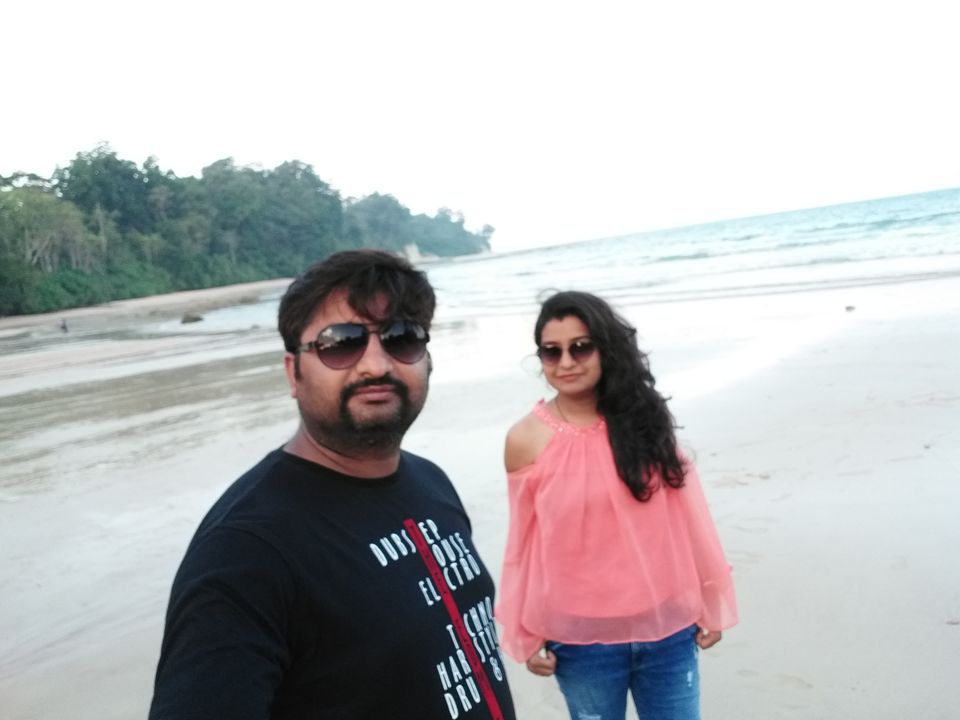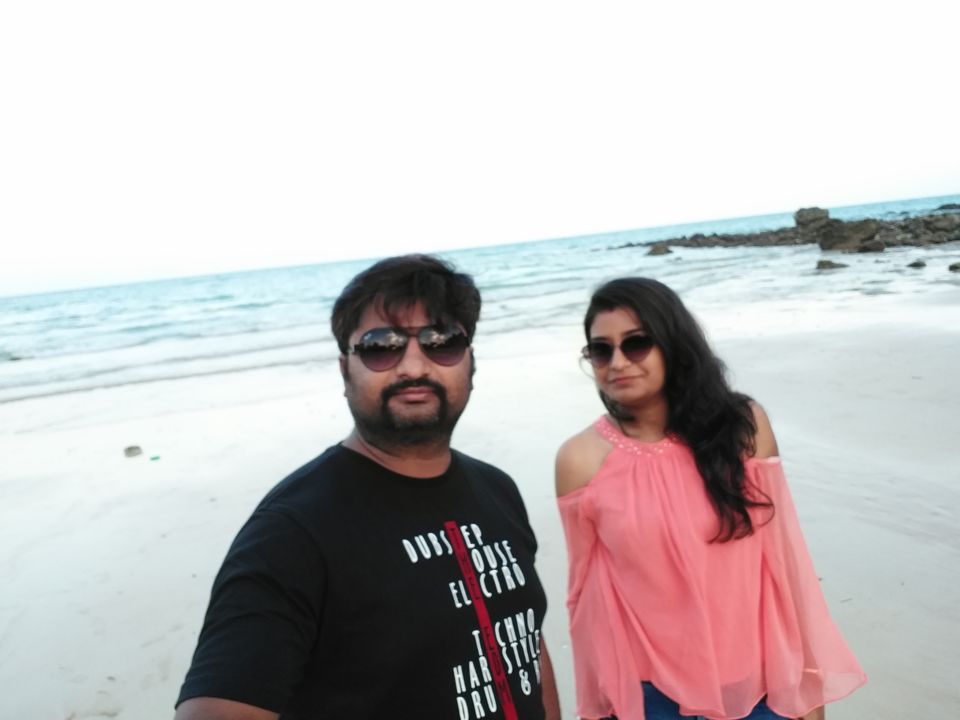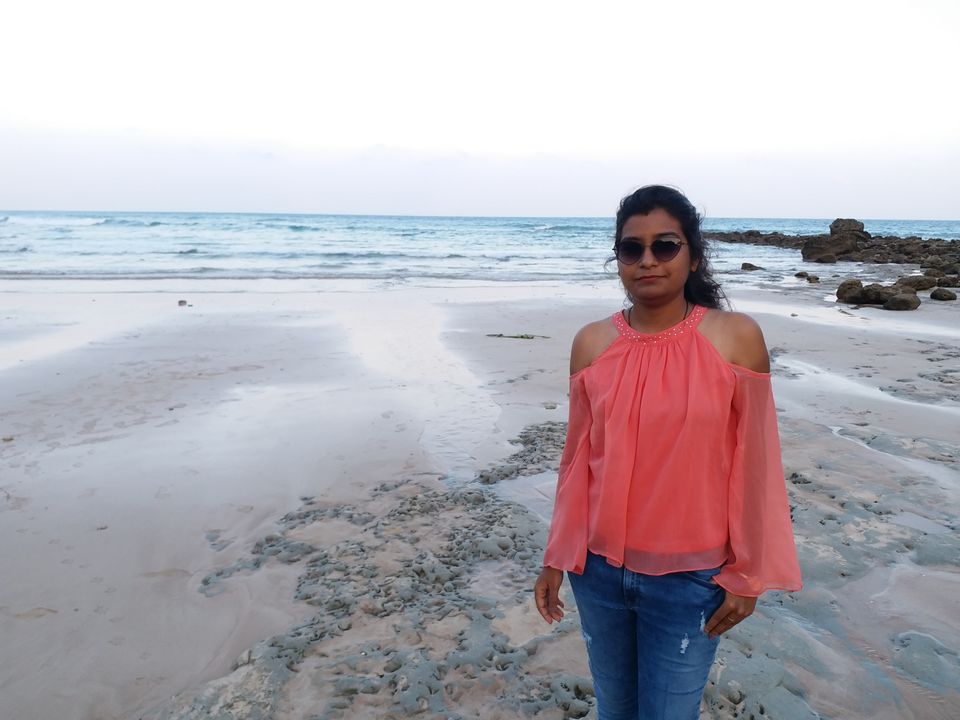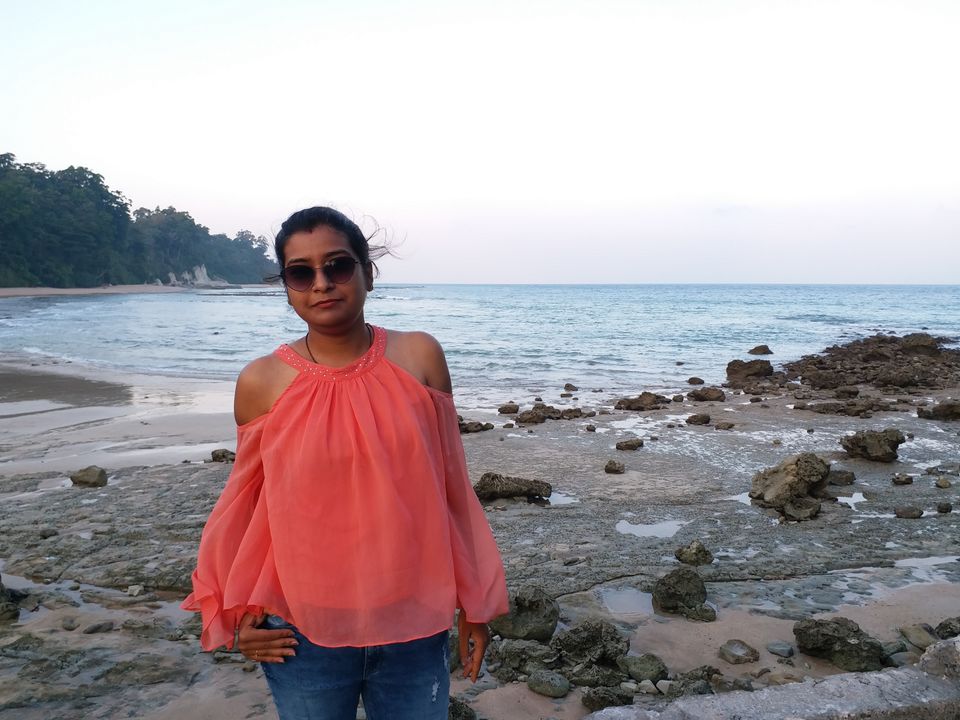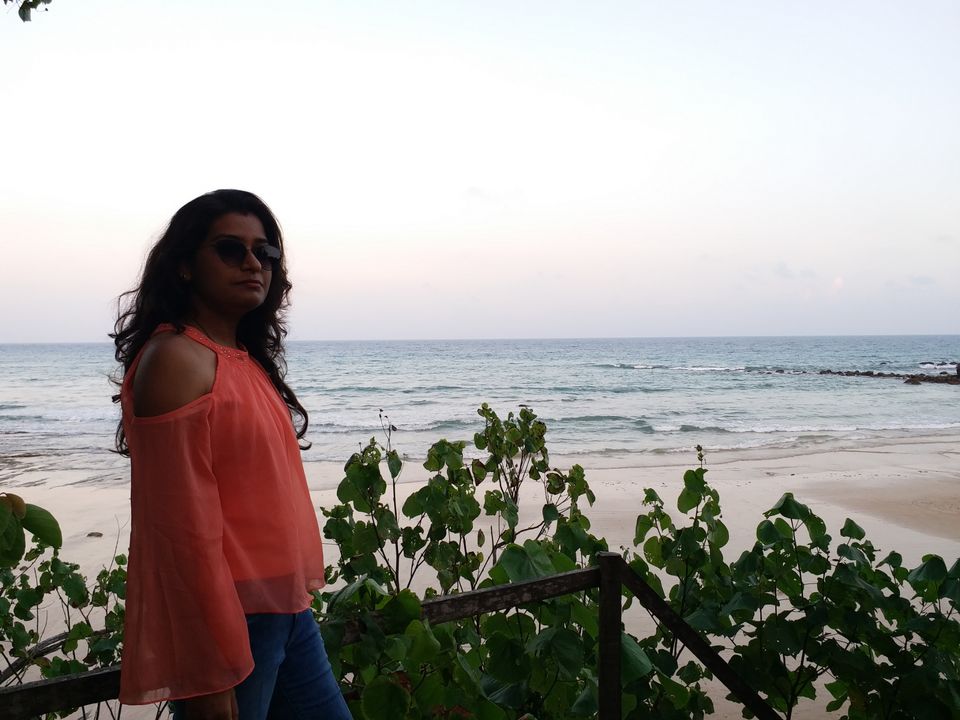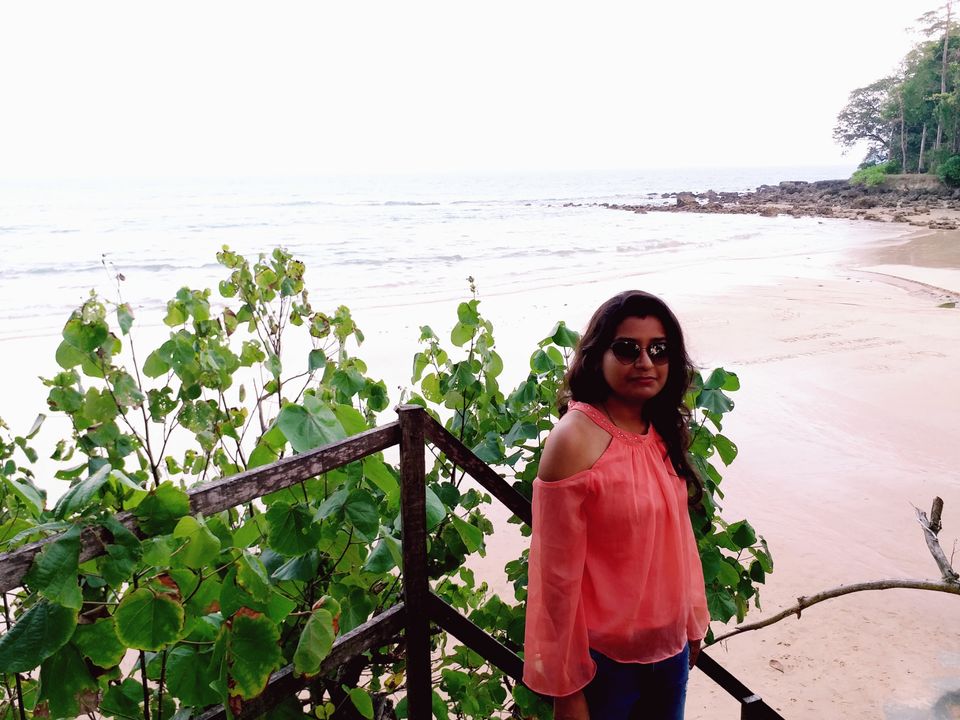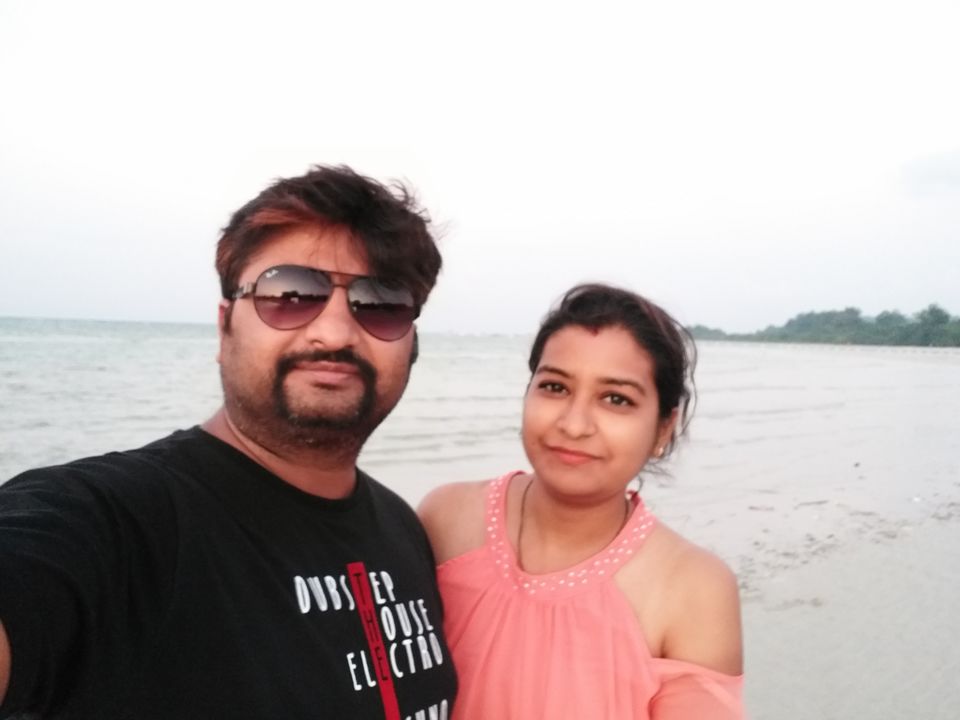 Coming back to port blair on the end of our journey to flyback to Hyderabad.
We stayed in Megapode beach resort. It was very beautiful resort. They have different room options and you can opt for beach side view Nicobari cottages those the best to enjoy the view of sea beach from the hill...