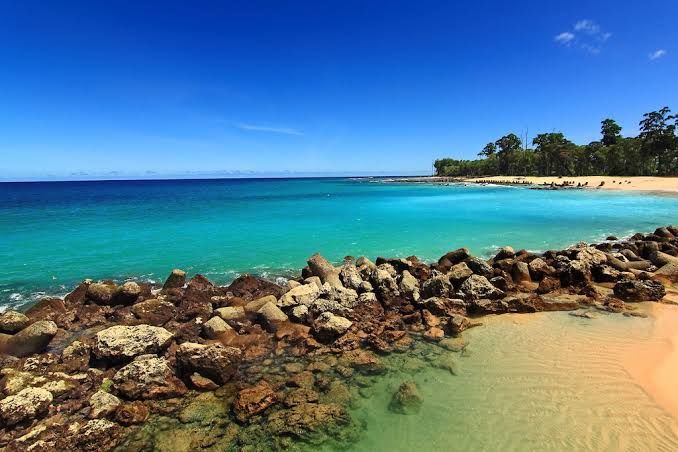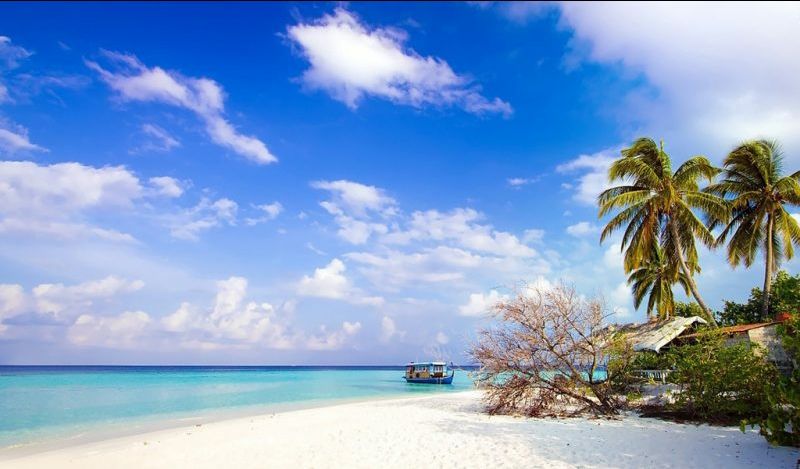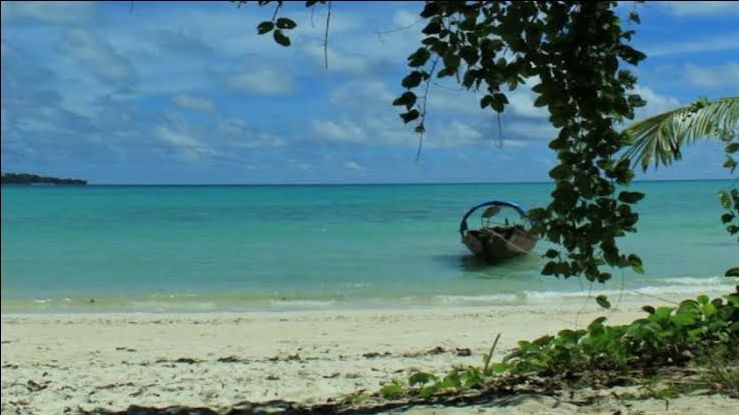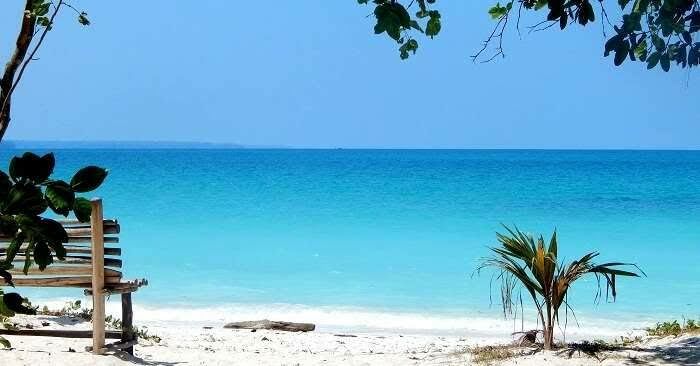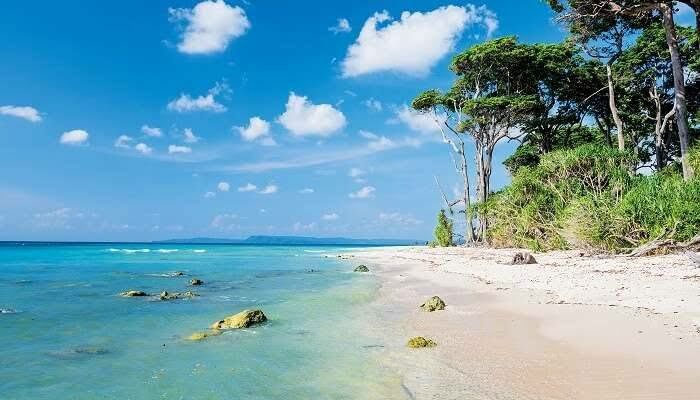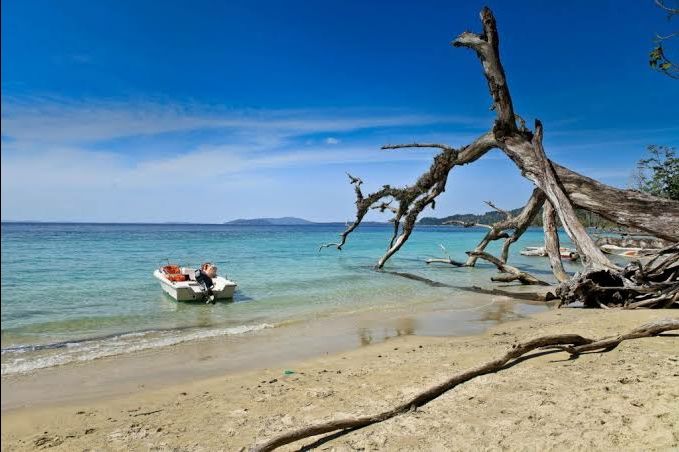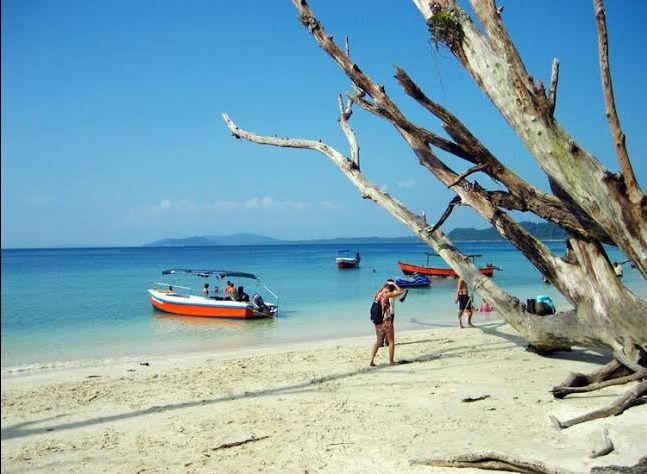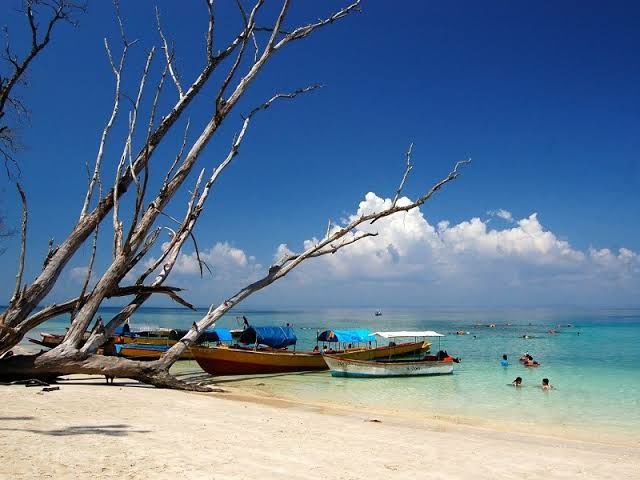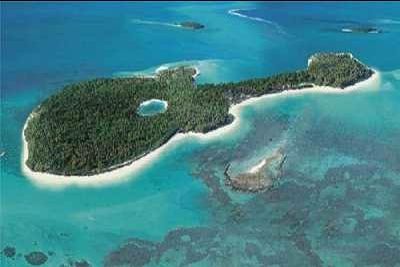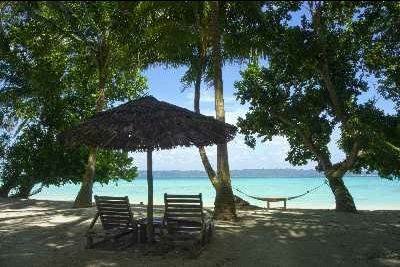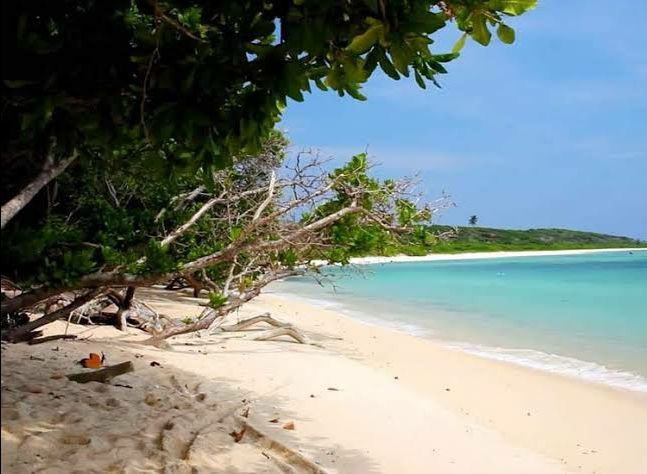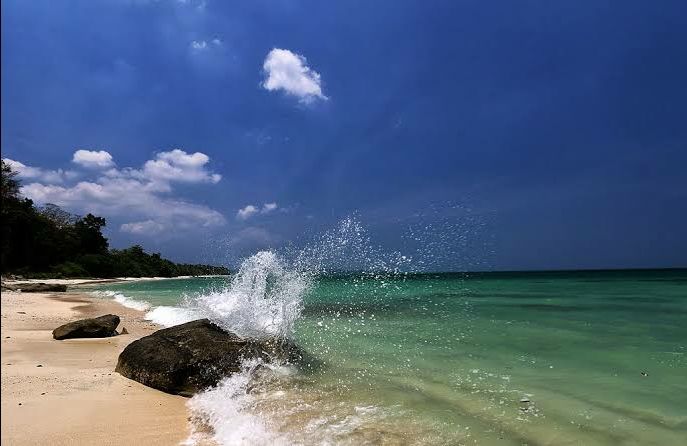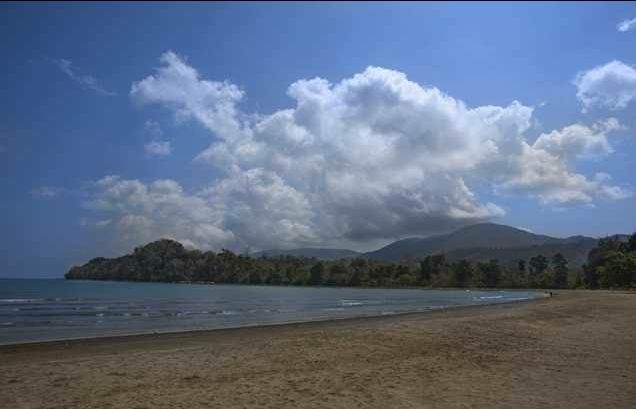 Netaji Nagar Beach is around 11 kilometres from the Hut Bay Jetty. It is located in Little Andamans. It is a white sandy beach suitable for sun bathing and relaxing.
It lacks any kind of tourist infrastructure and the isolation lends this beach its typical charm. It is a beach where you can enjoy complete privacy.
The local people here are extremely tourists friendly. One or two very basic resorts can be found in the vicinity if one plans to extend Netaji Nagar Beach exploration.
(5). #Butler Bay Beach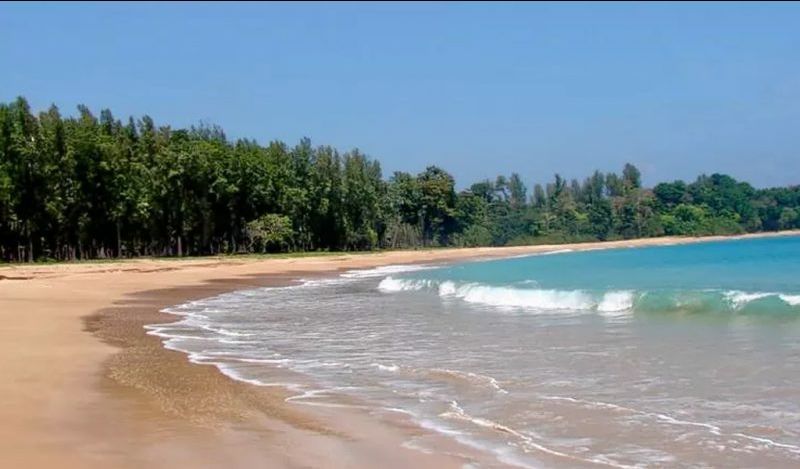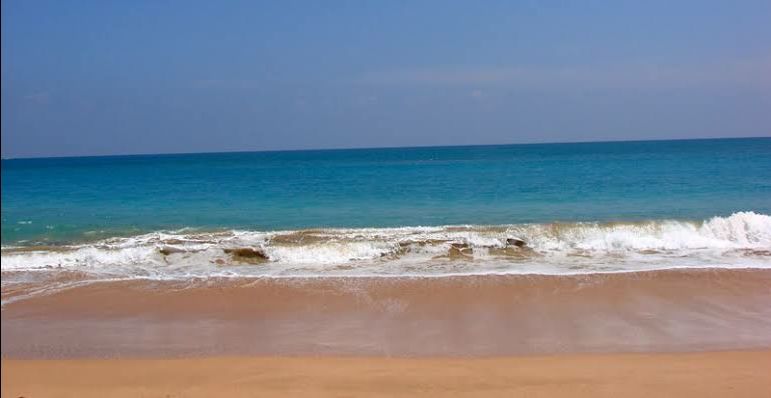 Pathi Level Beach is located in Diglipur.
It is not one of the frequented beaches of Andaman and Nicobar Island even though it is at par in beauty with any of the popular beaches of Andaman such as the beaches of Havelock or Neil Island.
Pathi Level Beach is a bit secluded and away from the hustle and bustle of the main city.
In order to reach Pathi Level Beach, one has to walk from Ramnagar Beach or ride a fibre boat from Kishorinagar.
(2). #Alfred Caves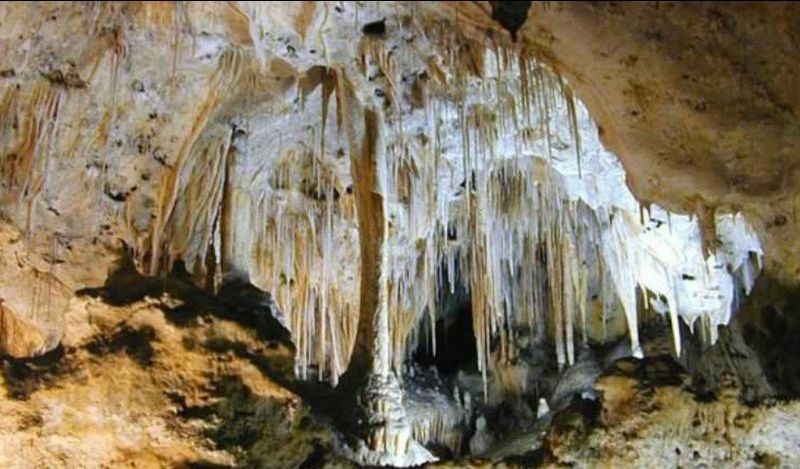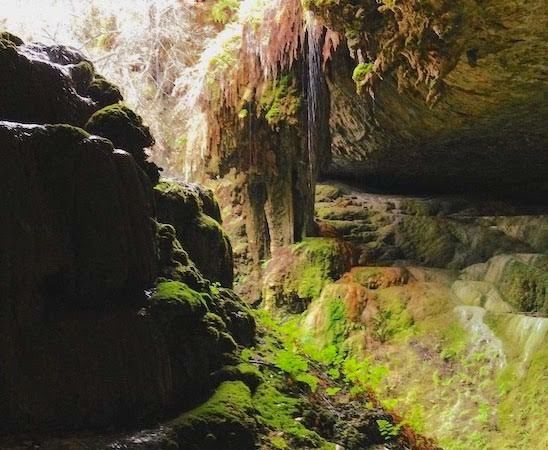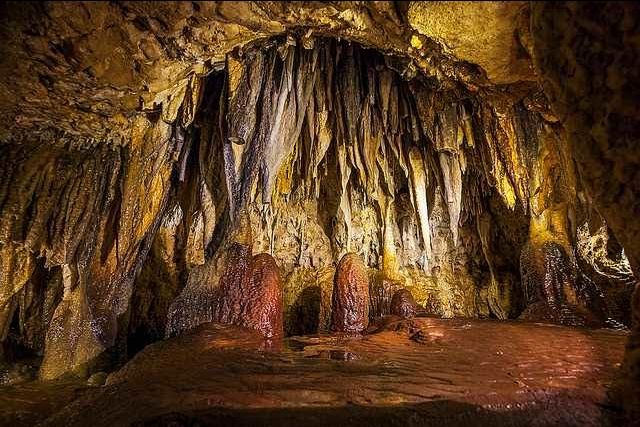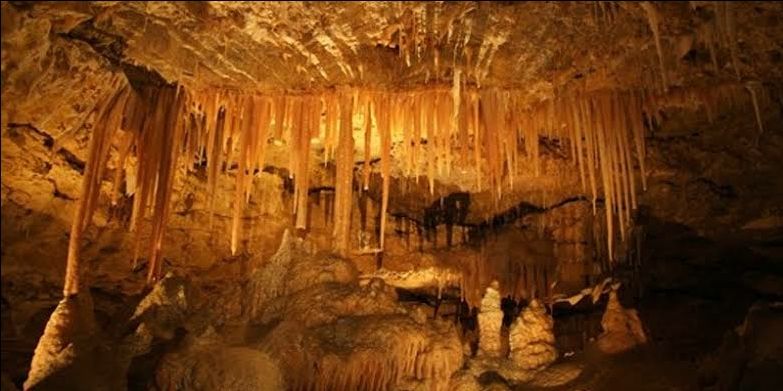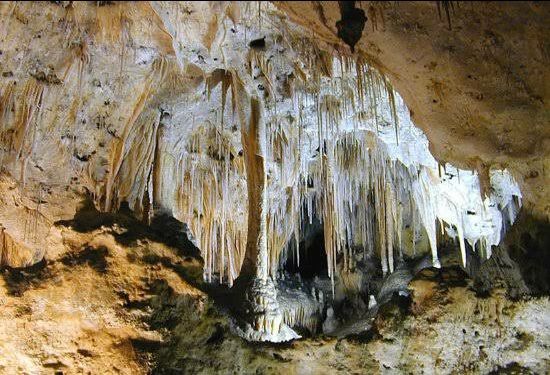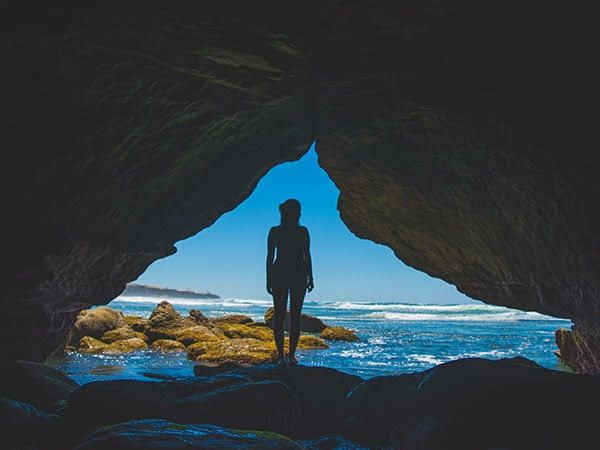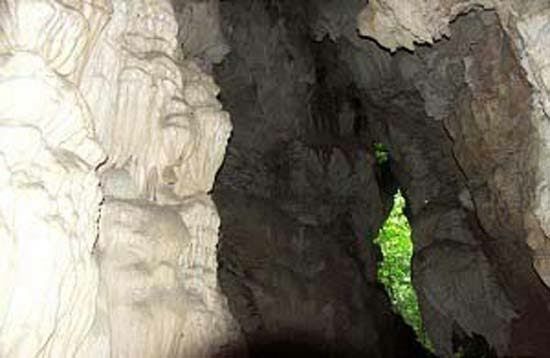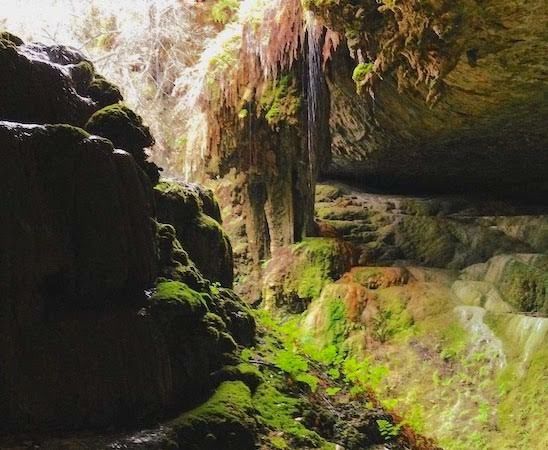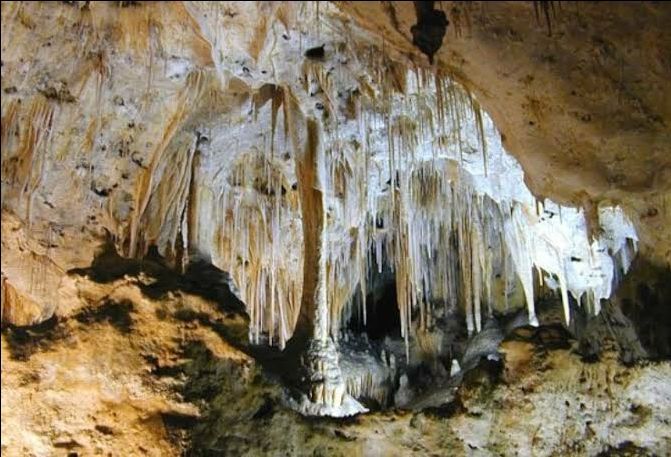 The Alfred Cave of Diglipur is found close to Ramnagar Beach of Diglipur. To reach Alfred caves the closest landmark is to reach Ramnagar. From Ramnagar, one needs to hire a local person or guide or forest guard to find way across the greenery to reach the caves.
The cave exploration trip is always a day trip. So one needs to start early and reach back base by evening after visiting the caves. A dense forest nestles this cluster of enigmatic 41 caves.
The caves are dark and wet and houses innumerable swiftlets and fruit eating bats. Best months for cave visit are from October till March.
The caves have a very narrow entrance and opens up into a chain of small caves inside.
(3). #Little Andaman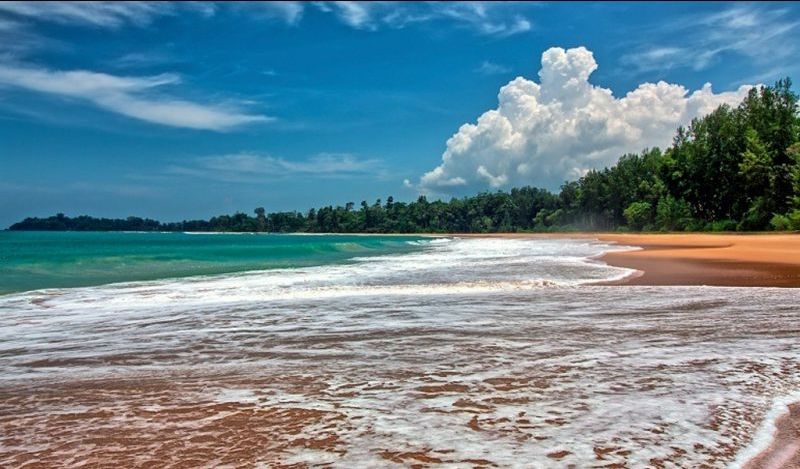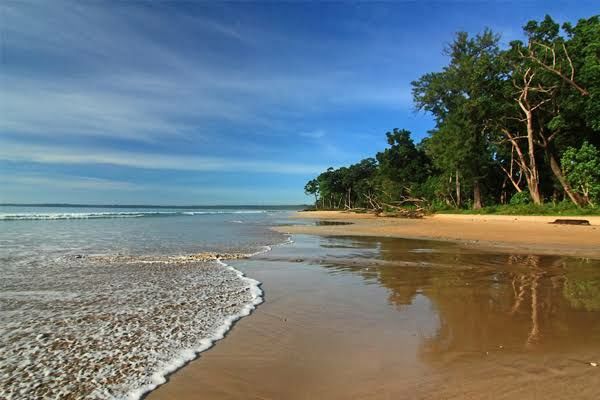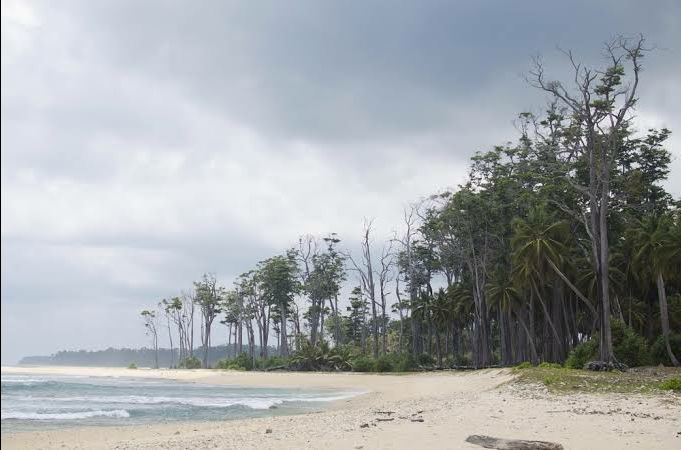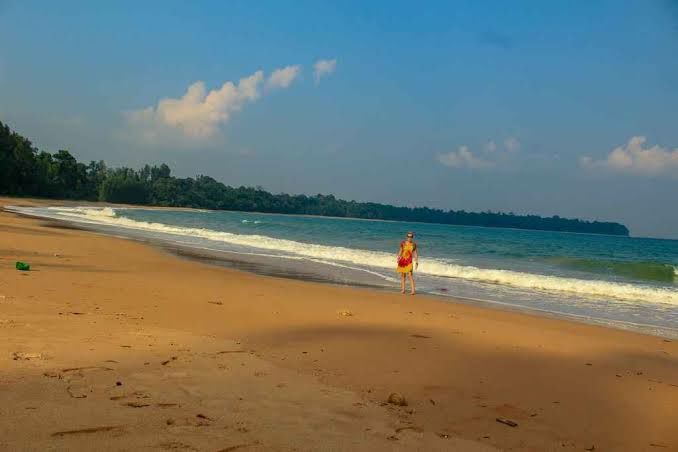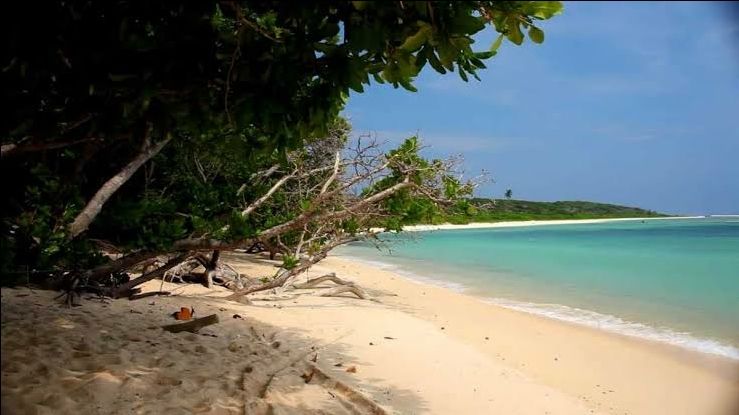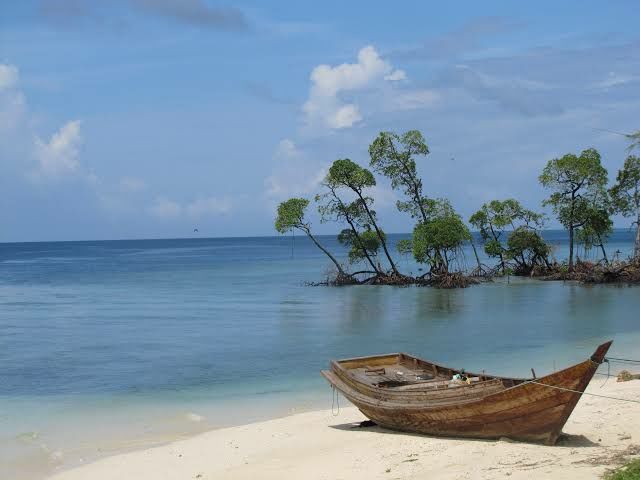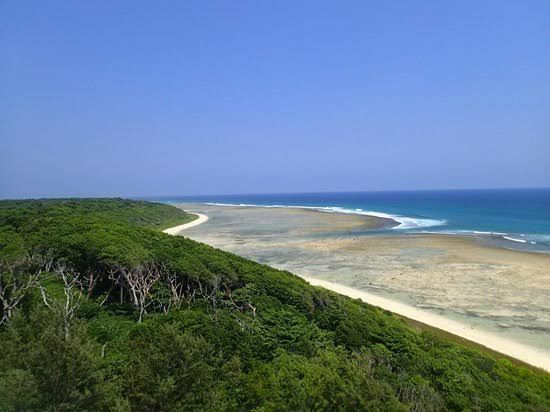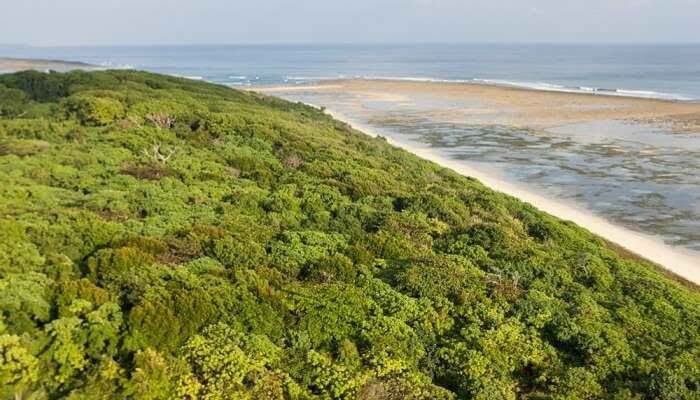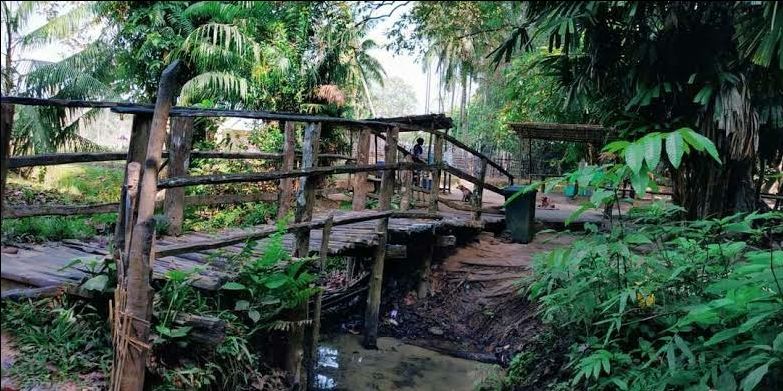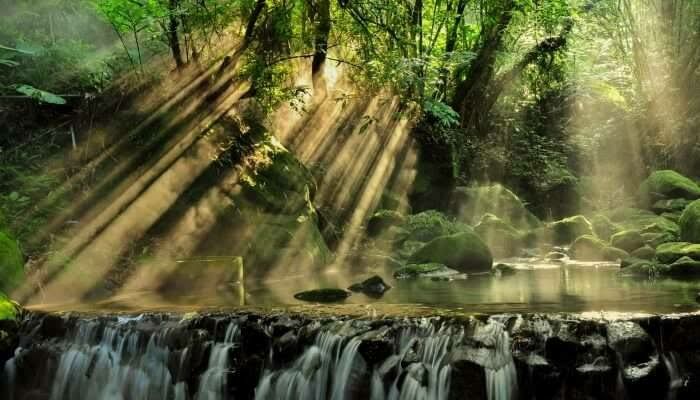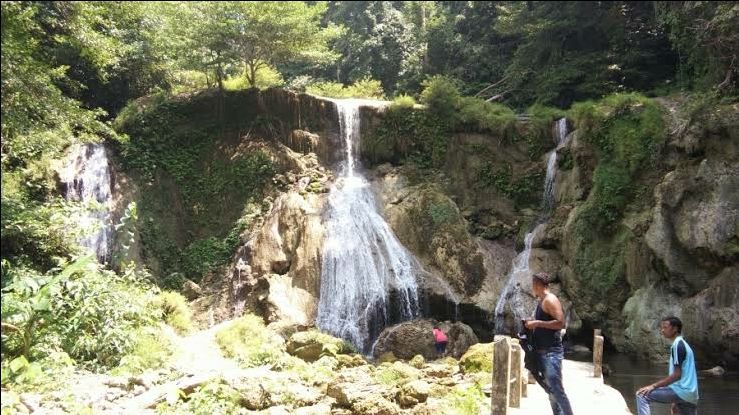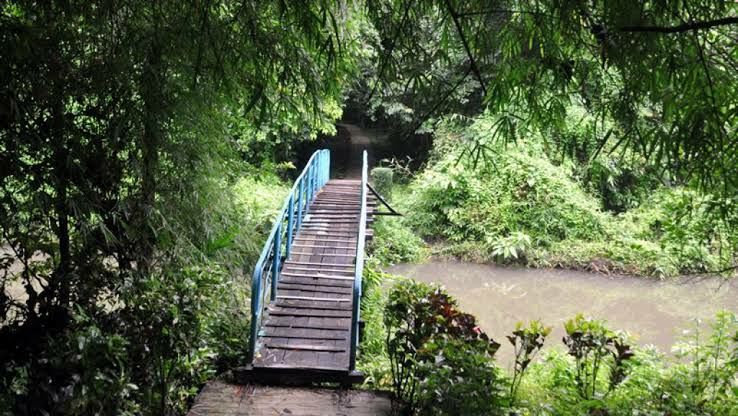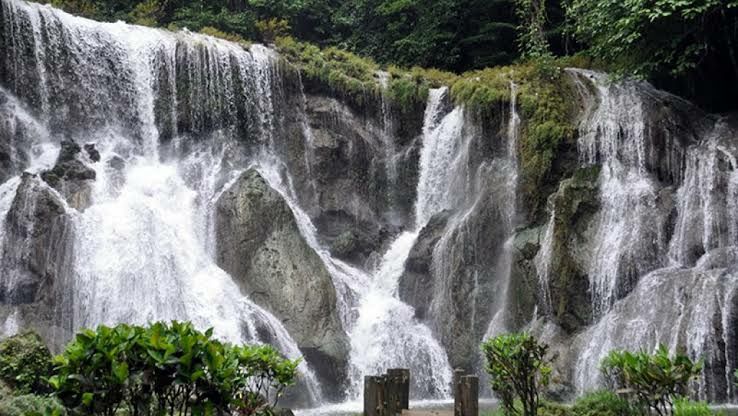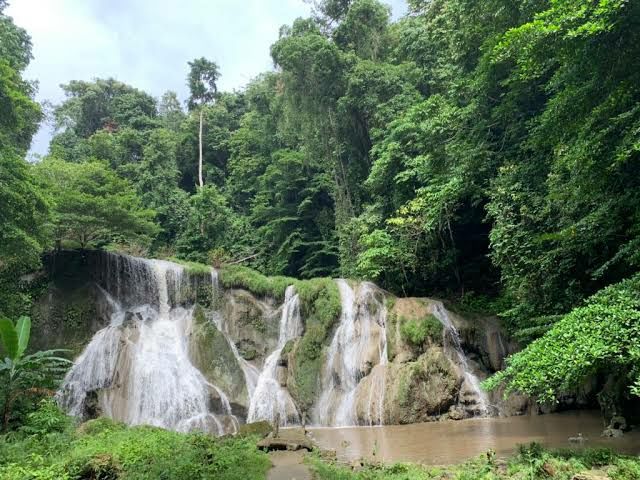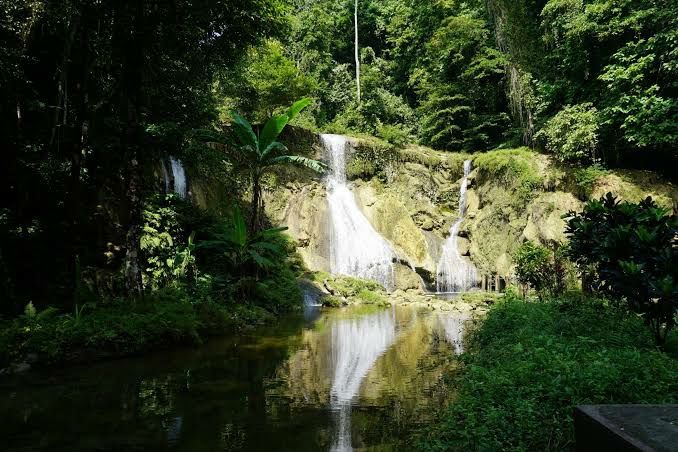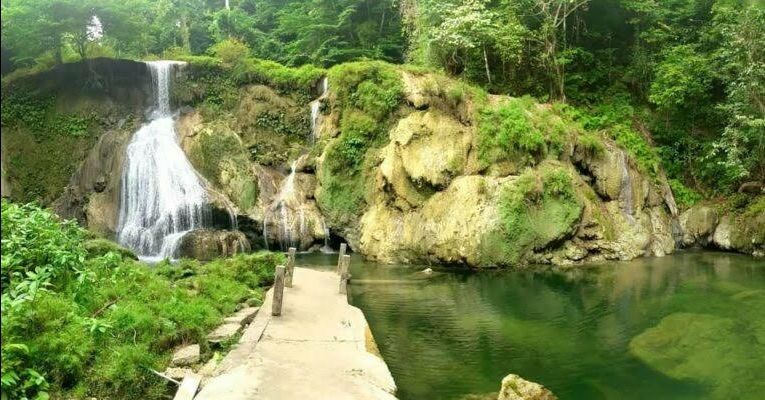 Little Andaman island offers a joyous mix of beauty-laden vacation and adventure-laden thrill. It is a perfect blend of white sandy captivating beaches mesmeric waterfalls, fascinating boating trips through the mysterious creeks, exciting elephant safari, training of young elephants, elephant lumbering, sea surfing, trekking through evergreen rain forests and a lot more. Little Andaman Island is located south of the South Andaman Island.
The distance from Port Blair To Little Andaman is around 120 kilometres. Hut Bay is the entry and exit point of approaching Little Andaman. Hut Bay is also the headquarters of Little Andaman Island and the island has good road facilities for tourists.
Little Andaman is gaining in popularity for sea surfing. The various resorts of the island rent out surfboards and even arrange for surf camps near Butler Bay Beach of Little Andamans.
It has evolved into a primary surfing destination in India and has found a mention in "The Stormrider Surf Guide, Indonesia and the Indian Ocean". A private organization runs a Surfing School at Little Andaman.
(4). #Netaji Nagar Beach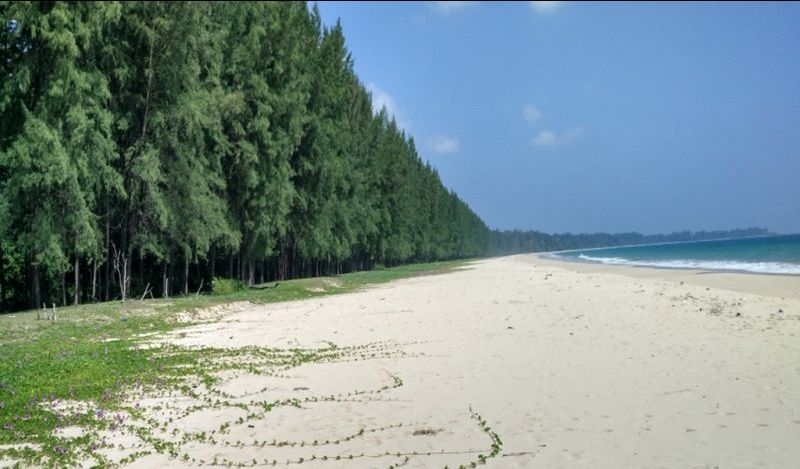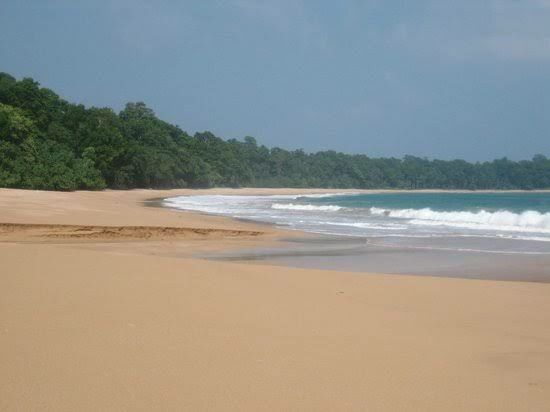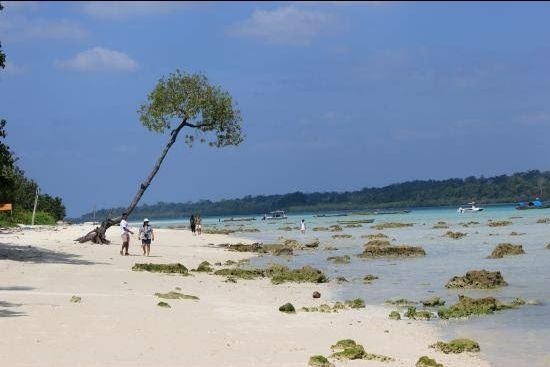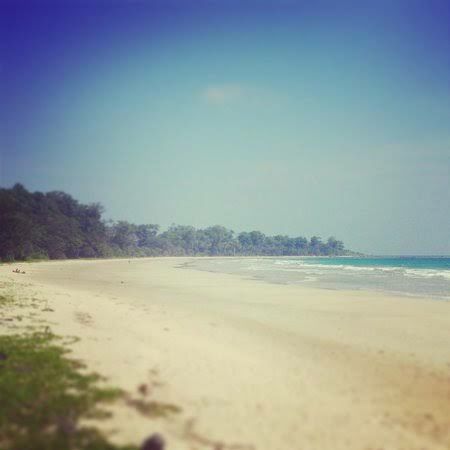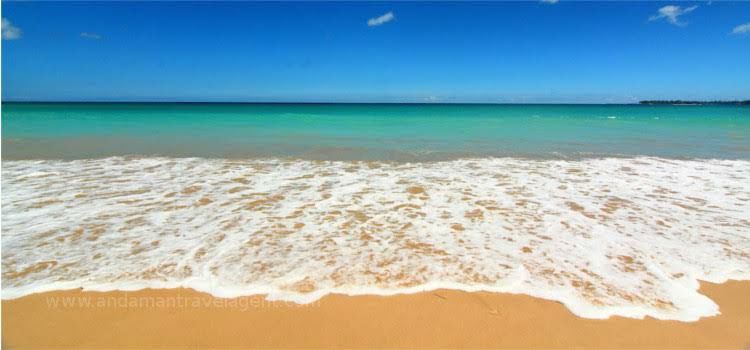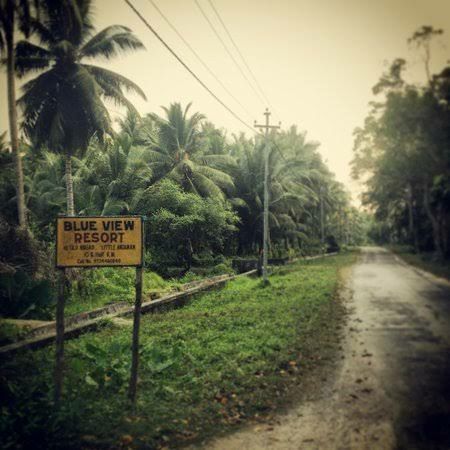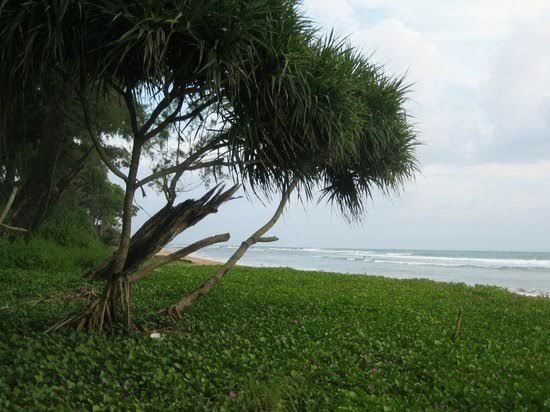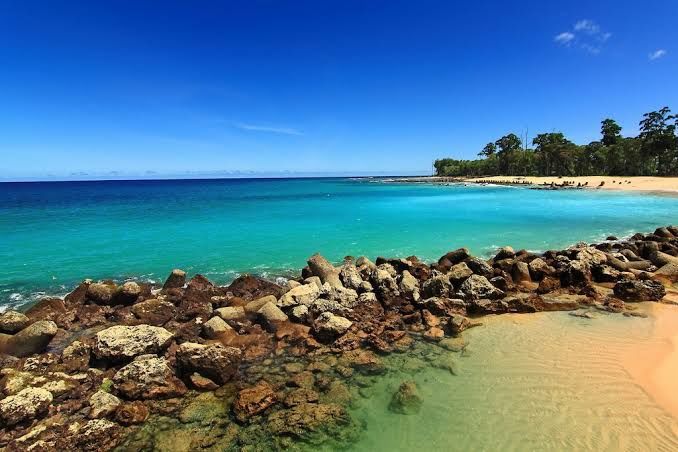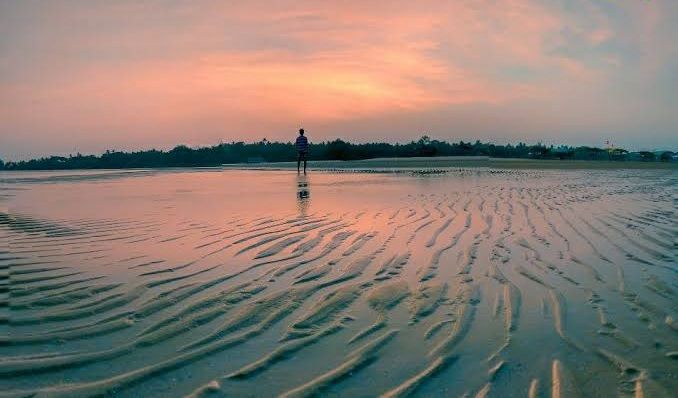 Butler Bay beach is an invigorating beach of pristine beauty. It is located in Little Andamans. The beach boasts of brilliant sunshine, calm surroundings, peaceful gentle seas and these form definite factors of tourists attractions.
The rich culture of wildlife, marine life and the typical island flora and fauna acts as the predominant items of economic and tourist development of the island.
The steady and calm water of the sea around this beach makes it ideal for the hordes of surfers rushing in from all across the world to experience the best-in-class surfing expedition.
Plenty of options are available for tourists walking into this beach every day. The beach is famous for sea surfing, snorkelling and swimming along with most exotic experiences such as jungle trekking, swimming, elephant rides, nature walk, hiking, kayaking and boating. The wide variety of adventure-cum-fun activities entice many a tourists to this beach regularly.
The exquisitely beautiful waterfall White Surf is also to be found close to Butler Bay Beach. For tourists visiting Butler Bay Beach visit to the waterfall is a must; and a refreshing dip followed by a blissful swim shall be an exhilarating experience. Humble tourist huts have also been arranged is a methodical fashion on the beach front for people who would like to spend the night on the beach.
The huts command a free and fair view of the open seas. The glittering emerald waters of the Butler Bay is renowned internationally.
The beach is lined by tropical forests and a never-ending line of coconut palms. The shape of the beach facilitates a complete view of the bay from any point on it.
(6). #Ramnagar Beach, Neil Island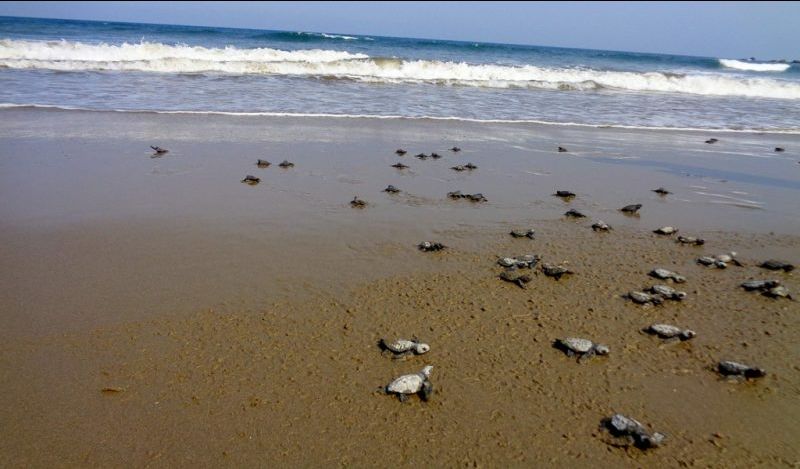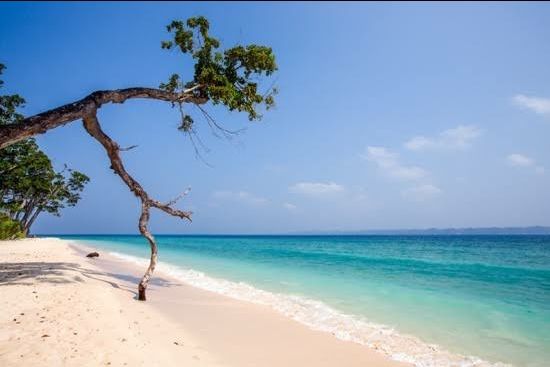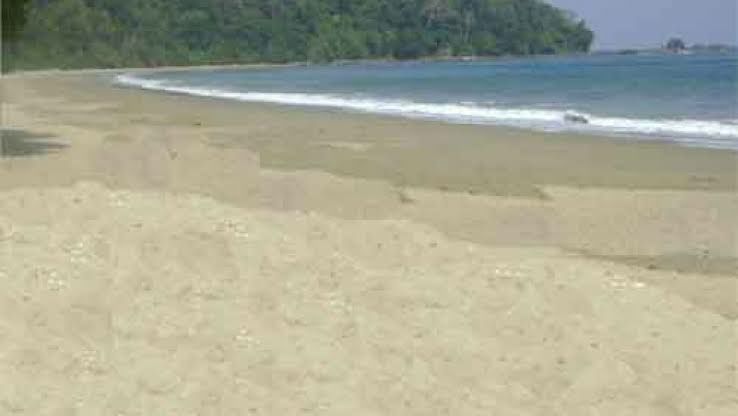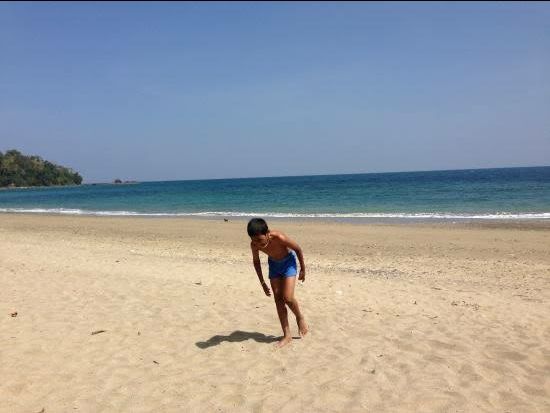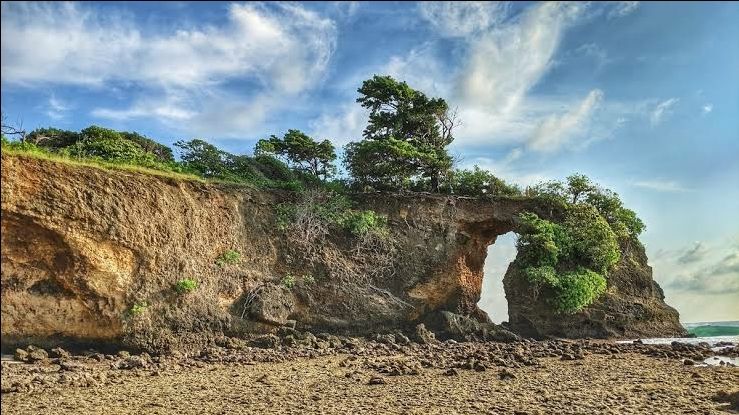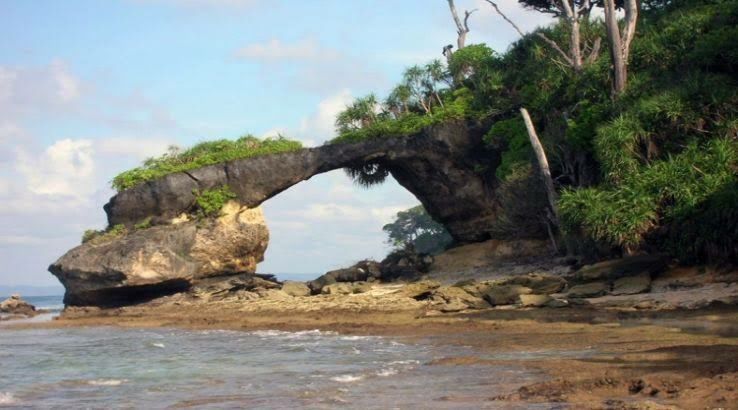 Ramnagar Beach or Beach No. 3 stretches beside the Ramnagar Village of Neil Island. This beach in spite of being very beautiful is not suitable for swimming though on account of the underwater sharp corals.
Some comfortable and easy accesses to the sea is through the Blue Sea Restaurant and a road just across Deep Sea Resort. The sea is calm and pretty with yellowish sands.
The beach is lined with a lot of trees that provide plenty of shade and one can chill or laze with a book or a drink. Beach No. 3 offers a nice snorkelling as the sea waters are extremely clean and clear with excellent visibility and lot of colourful sea life. One has to go further deep into the waters from the S-shaped coral reef to watch the best of corals.
The waves at certain point might get big and tumultuous so the waters might be suitable only for experienced divers and swimmers. The sunset view is exquisite at this beach. And the crowd is very less compared to other popular beaches of Neil island.