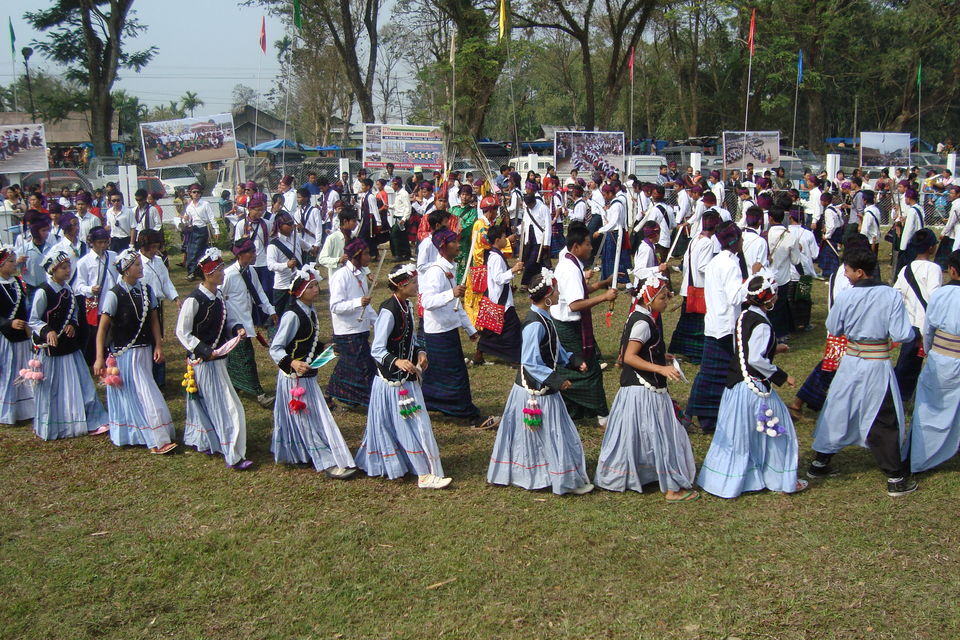 Nestled in the district of Lohit Wakro is a Mishimi tribes dominated hilly region Wakro is four and half hours drive from tea city of Asszam Dibrugarh acrossing Namsai – the place of enchanting Golden Pagodas of the budhst tribes of Arunachal-the Khamtys'. The Burmese style of architecture is the special attractive features of the Pagodas here in Namsai besides the alluring attires of the Khamty tribes. Reaching Wakro any one will be enchanted specially in winter seeing the oranges in the Gardens in Kamlang which is better known as the Orange valley of Arunachal Pradesh. Besides the Kamlang wildlife sanctuary rich with floral and faunal specises of rare is the home of the four big cat species of India: tiger, leopard, clouded leopard and snow leopard.
Mishimi –the one of the major ethnic tribe resides in Lohit and Anjaw distirict of Arunachal Pradesh celebrating the cheerful Tamladu festival from 12th Feb. to 15th Feb.'18 in & around Wakro. Besides welcoming the new year of Mishimi calender the root cause of celebrating this festival is relates to ecology and environmet as a mark of ecological balance, peace and prosperity of the living being in the Earth.
Namsai is celebrating the ethno-cultural festival of the Singphou Tribe the Swapng Yang Manau Poi with pomp & splendour in coming Feb.
At a distance of 16 km from Wakro one will find the mythological place known as the Parsuram kunda near the Lohit River-one of the most fascinating tourist spot in Arunachal Pradesh and revered one amongst the Hindus.