My trip to Hong Kong and Macau was simply amazing. The people were extremely helpful specially in Hongkong. The city was charismatic in all way. Hong Kong & Macau together gives a splendid experience of great architecture, breath-taking scenic view, gambling, nightlife, cosmopolitan lifestyle and a blend of modern city with touch of contemporary old culture in few part of the places like temples and old monuments. I really hope that my itinerary will help all those who are looking forward for traveling to HK and Macau without any help of travel agent.
Reaching Macau
My trip started with my flight from Lucknow to HK via Singapore. As I belong to Kanpur so catching flight from Lucknow was good and economic option as I booked Tiger Airs which is providing relatively economic International flights from Lucknow but yes all flights will halt at Singapore as it is their headquarters. You can also book direct flight from Delhi. Flights from Delhi will cost ₹36,000 return starting ( I spent only ₹ 26k). I already planned to go to Macau first and then to Hongkong because it is convenient if you are in Hong Kong only while catching your return flight else travelling long from Macau to HK Airport will be too hectic. After reaching HK Airport I looked Ferry ticket counter. I easily got the tickets (254 HKD). Luggage was transferred directly from our flight to ferry by ferry people. We didn't have to worry about that. Please make sure you reach HK airport by 7 PM to catch last Ferry at 10 PM else you have to clear HK immigration and then have to catch Ferry at HK Island which is 24 hours operational. You can check Ferry timing online before doing your booking. Ferry from HK city is cheaper (150 HKD) but its better to catch it from airport because firstly it saves you from Immigration and secondly it saves a lot of time. After boarding ferry it took us 1 and half hour to reach Macau. We then cleared immigration. As for Indians no visa is required but then they do check hotel booking, return flights and all. I boarded last ferry from HK Airport i.e. of 10 PM so when I cleared Immigration it was past midnight. Although almost all Hotels in Macau provide free shuttle but as it was late so had to hire Taxi. So please while booking make sure you reach Macau max by 8 PM so that you can enjoy free shuttle to your hotel. All hotel buses were parked outside Ferry Terminal.
Macau: Taipa village, Venetian, Galaxy, Club Cubic
There are 2 areas to stay in Macau first Macau Peninsula (old macau) another Cotai. I would always suggest Cotao as this area offers you better nightlife, casinos and malls. Macau Peninsula is kind of old Macau with museum and historic places. In Macau you have free shuttle in all major hotels so reaching Old Macau from Taipa is not at all difficult. Frequency of these buses is also amazing. I stayed at Hard Rock Hotel. I started my tour with Taipa village which was very near to my hotel. I took free shuttle for Galaxy Hotel and from there Taipa village was walking. Taipa village has beautiful architect with Portuguese style houses. You can enjoy amazing Café's, museums, temples here. You also get bicycles on rent for 1 or 2 hours at 20 HKD only. Please do go for it and explore the place. After Taipa I went back to Hotel enjoyed swimming session and went to Venetian which was just across the road from my hotel. Venetian is a must visit in Macau. Its so big and beautiful that even 4 -5 hours is not sufficient for it. You can also enjoy Gandola ride here which they are created like one in Venice. I was particularly not interested as I already experienced it in Venice. Later for Midnight you can try your Luck in Gambling or can enjoy night life there. A must visit should be Club cubic at Hard Rock Hotel. Every hotel in Macau has Casinos.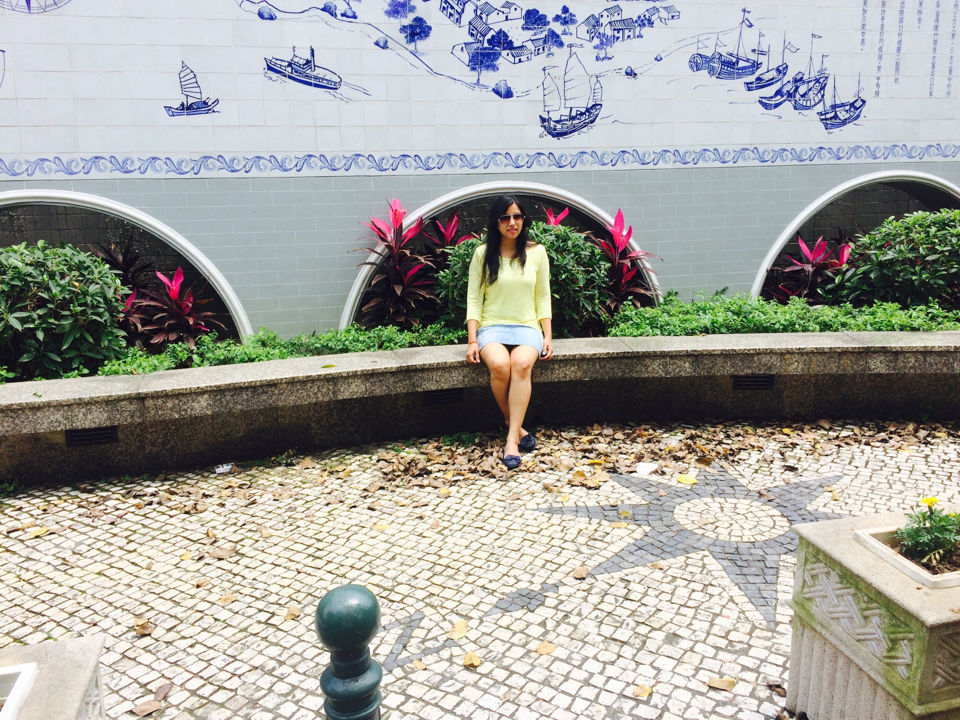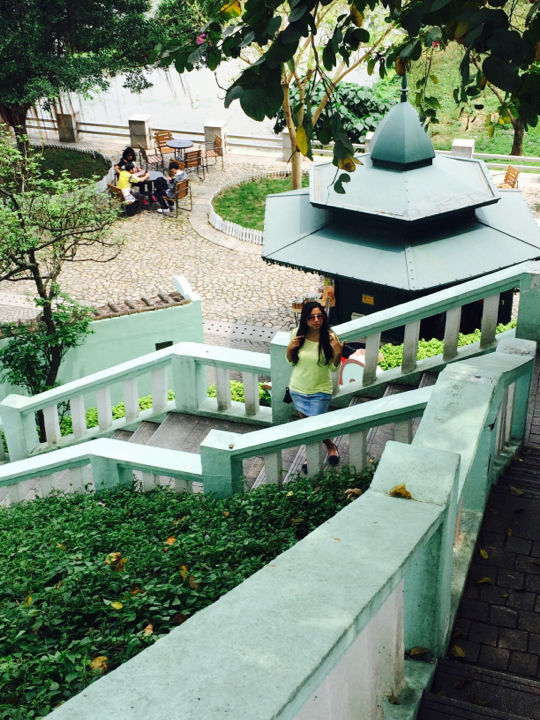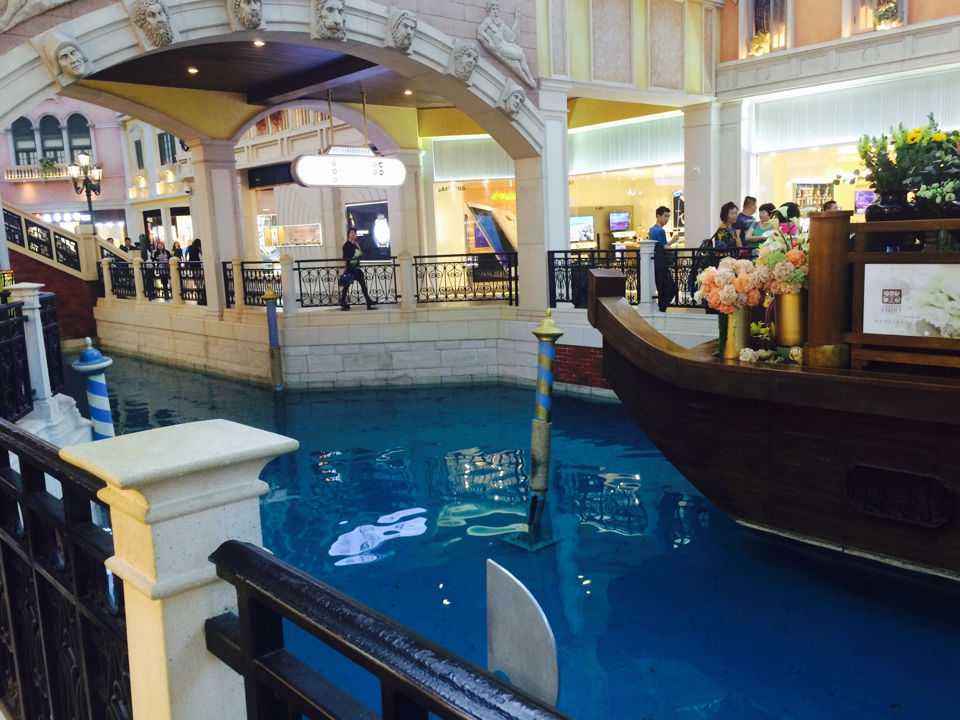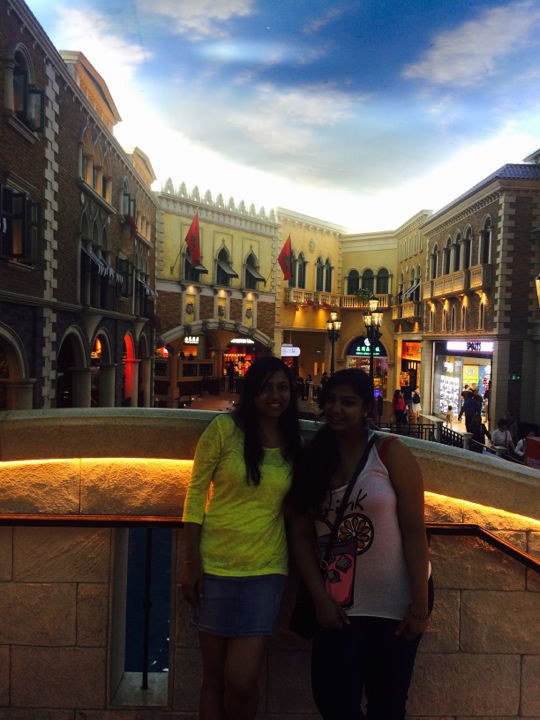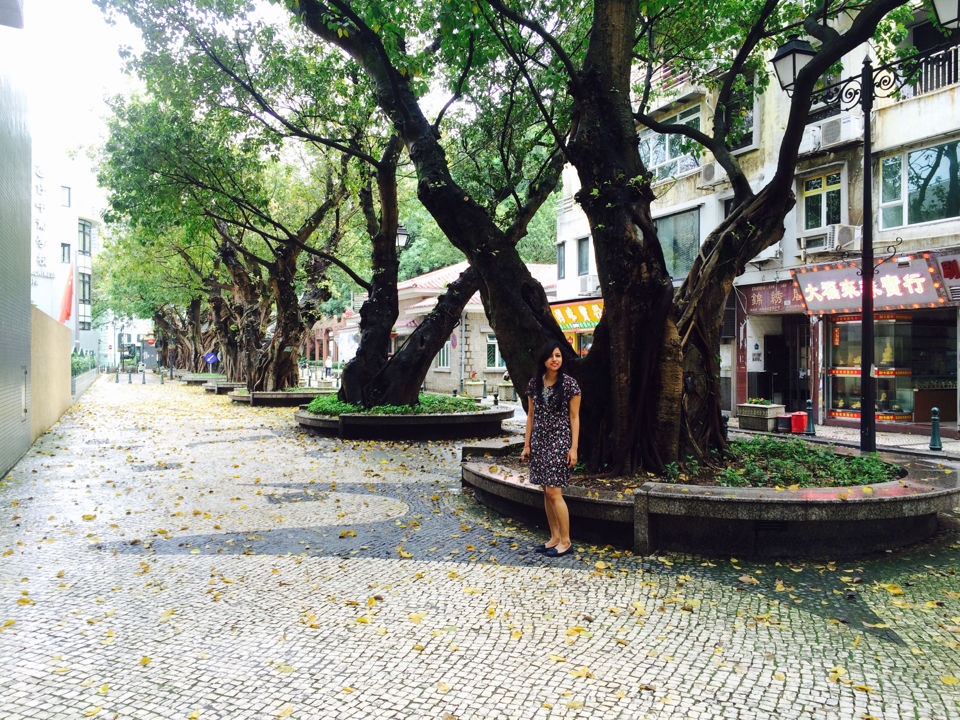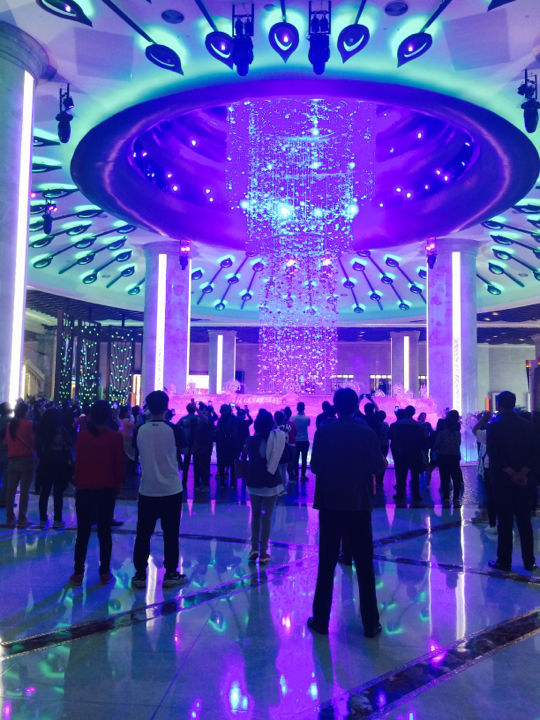 Macau: Macau tower, Ruins of St Paul, Grand Lisboa, Senade Square, Venetian
For 2nd day in Macau I headed for exploring old Macau i.e. Cotai. I took free shuttle from Hotel to Macau Tower. At Macau Tower you can try bungee jump. I could not do so that day because of heavy rains. Apart from bungee jump there is not much in Macau Tower so I went ahead for Senade Square. Senade Square was like a shopping area hustling and bustling with malls, stores and traffic. You must also see Grand Lisboa hotel. This is the place where Casinos started in Macau. Lisboa is one of the oldest hotel in Macau and is very famous for Casino. After my walk to Senade Square I went to Ruins of St Paul and the museum which was right next to it. You can also go to various Church and Temples which are nearby located like St Dominic Church, A MA temple etc. After spending good amount of time in Cotai I took free shuttle back to Taipa from Hotel Sintra. Back to Hotel enjoy swimming and then again a visit to Venetian and ended the day in Pacha club at Studio City. Pacha is also a must visit.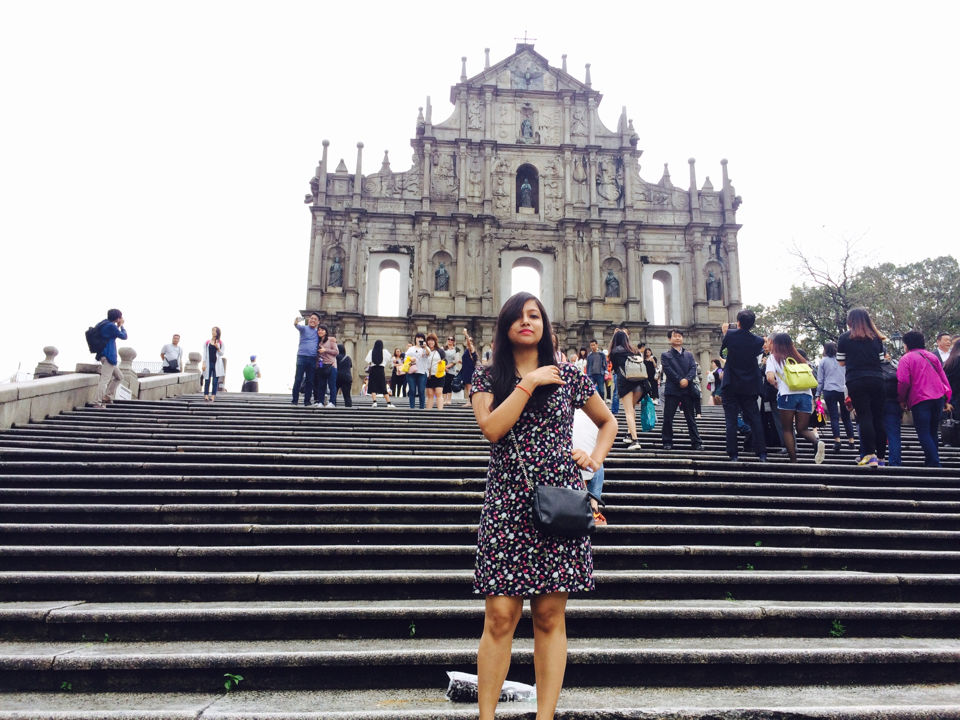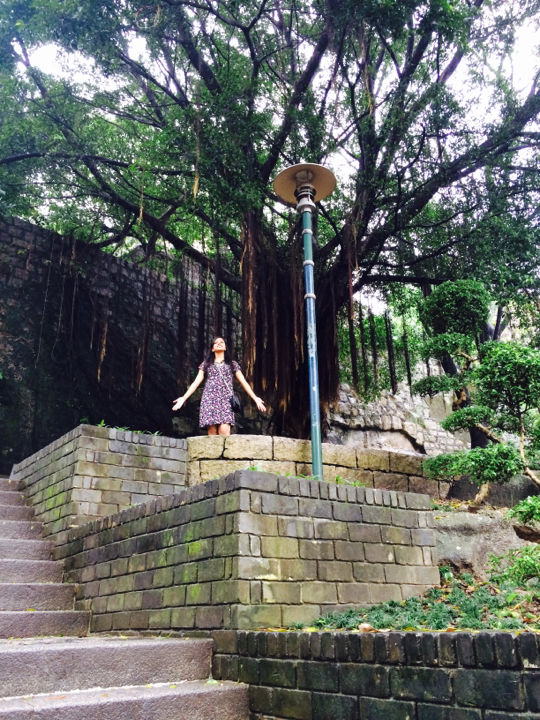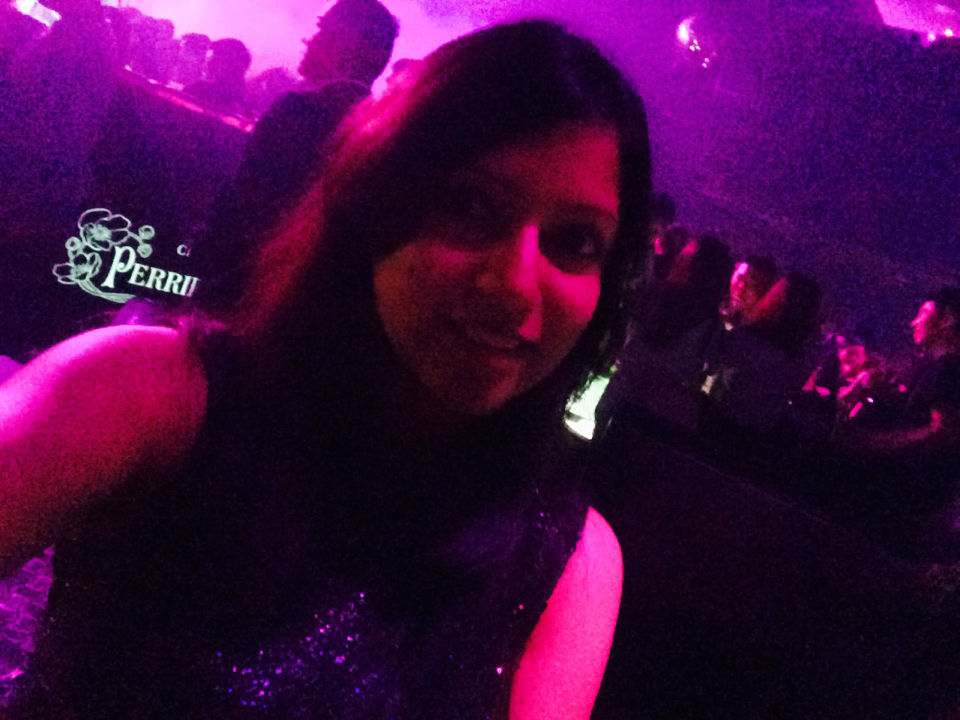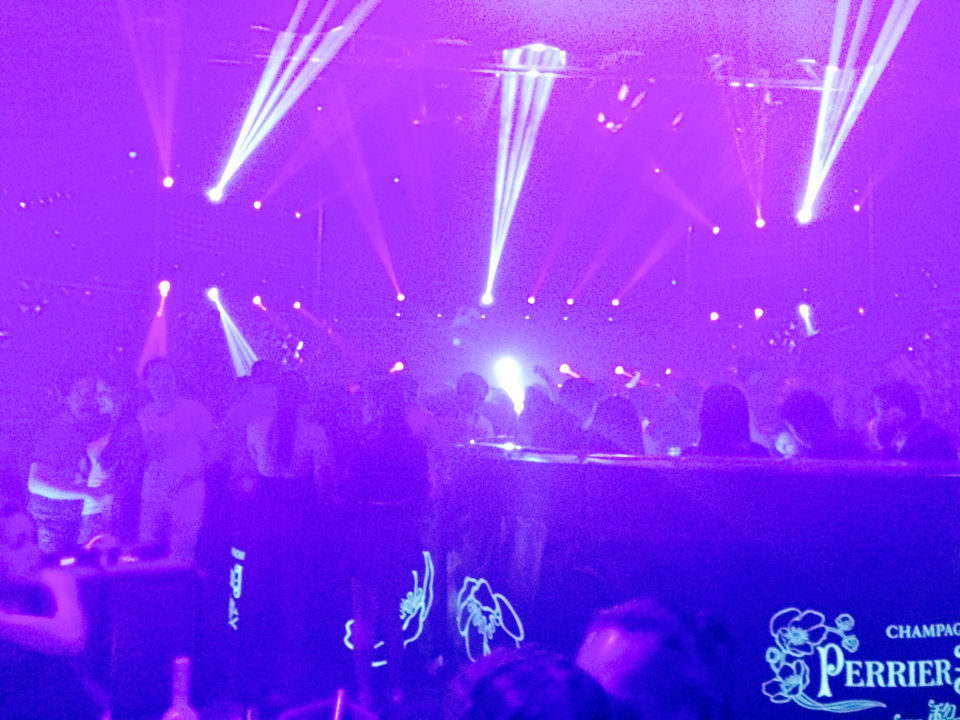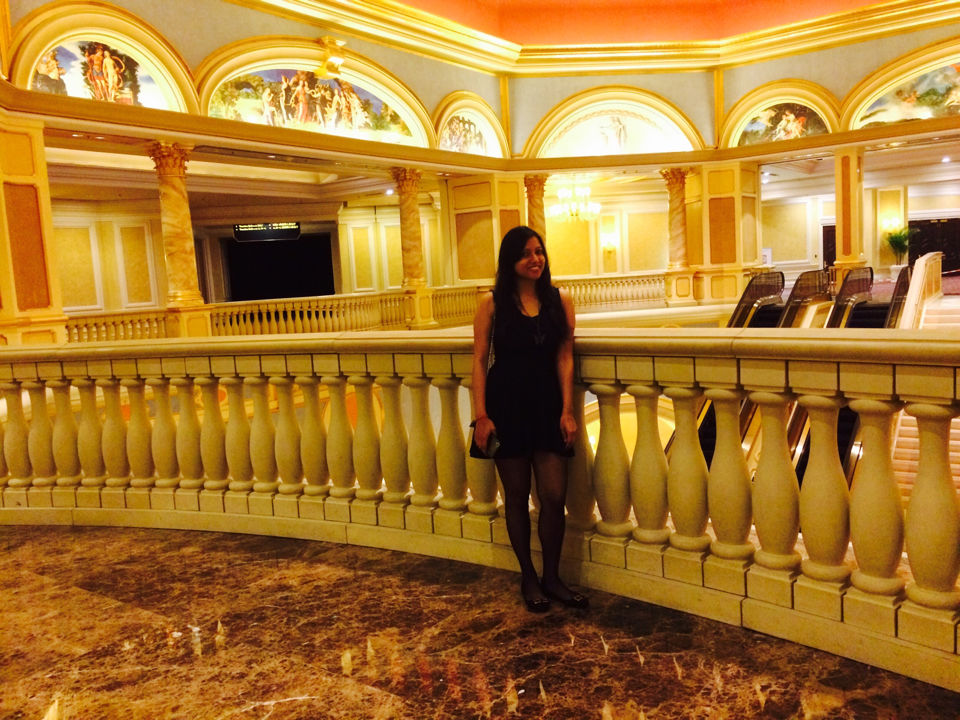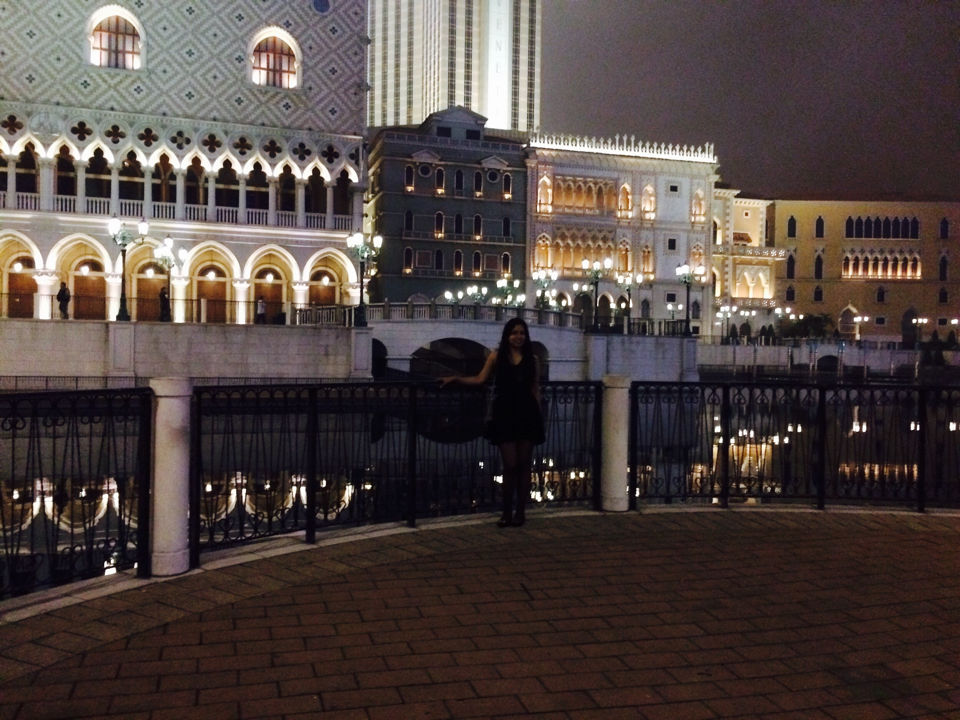 Hong Kong: The Peak, Star Ferry, Symphony of Light, Night Market, Foot Massage
After breakfast and checking out from Hotel I proceeded for Ferry Terminal via free shuttle for Hong Kong. This time we got ferry ticket at just 155 HKD only. Again 1- 1.5 hours in ferry we reached Hong Kong and cleared Immigration. I then head for our booked Hotel via Metro as I was having light weight luggage. You can also use Airport free shuttle buses from nearest Airport Express stations to your hotel. You can also use free Airport shuttle buses for going to different places as well. It is not necessary to have flight schedule to avail these services. You can enquire more about free airport shuttle bus locations from you hotel people. In Hong Kong always book hotel in Tsim Sha Tsui or closer areas like Nathan Road or Jordan because these are very happening areas. Also make sure your hotel is closer to Subway station because in HK it is best to travel from Subway. After checking in hotel and relaxing a bit I head towards for ride in Star Ferry. Star ferry offer breath-taking view of Hong Kong. Star Ferry was the ancient way of travelling from Tsim Sha Tsui to HK Island when metro was not constructed. After reaching HK Island from Star Ferry I head towards THE PEAK. You can take public Bus outside Ferry Terminal to reach to the Peak. It is better to take bus for going up and using Tram while returning, In this way you can experience both view from Bus as well as from Tram. After reaching The Peak enjoy wonderful view of HK Island. You can also go for Sky Observation Deck and Madam Tussauds and the Mall at the Peak. You can prebook "The Peak package" for better rates and convenience. Package include Tram tickets, Madam Tussauds tickets and Sky Observation ticket combo. I did not go for it because I was not interested for Madam Tussauds and secondly I wanted to use bus for going up and thirdly because mine was a weekday so no rush. After this I head back to Tsim Sha Tsui harbour to enjoy Symphony of Light which take place at 8 PM every night. Tsim Sha Tsui is an amazing market place which has almost all Big brand and amazing Restaurants. Do go for SOHO shopping area in Tsim Sha Tsui. Later in night you can go for Night Market situated at Mongkok which offer duplicated branded hand bags, HK souvenir's, mobile covers, fancy hair clips and Umbrella's, toys etc. After night market I went for foot massage situated at the night market which are open late night. You can get half and hour foot massage at 90 HKD. Asian countries offer best massages which are the best way to relax specially after hectic day.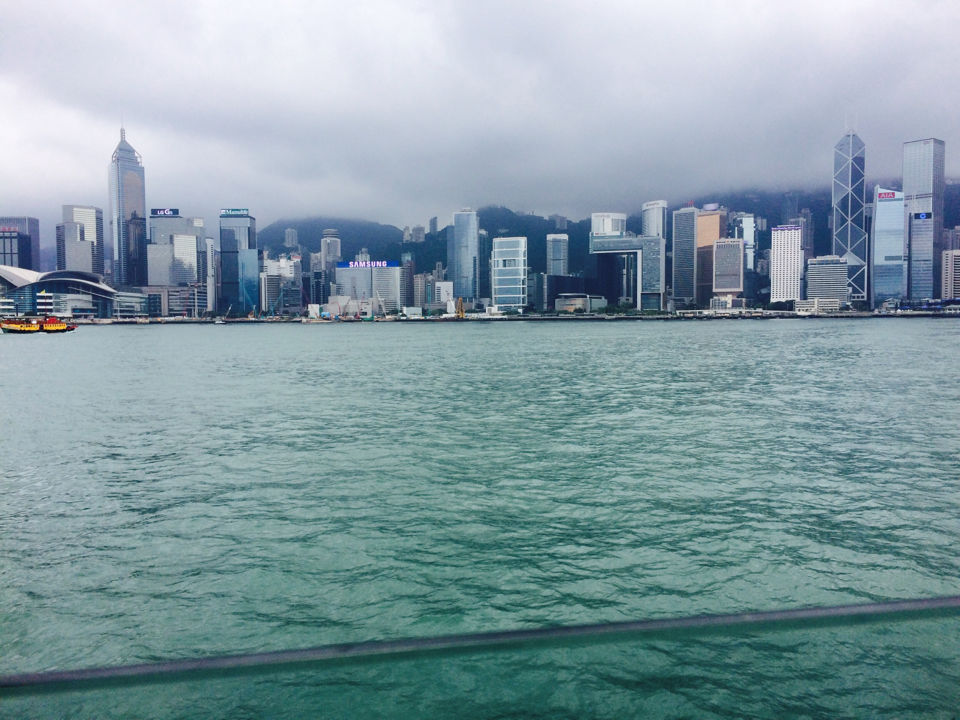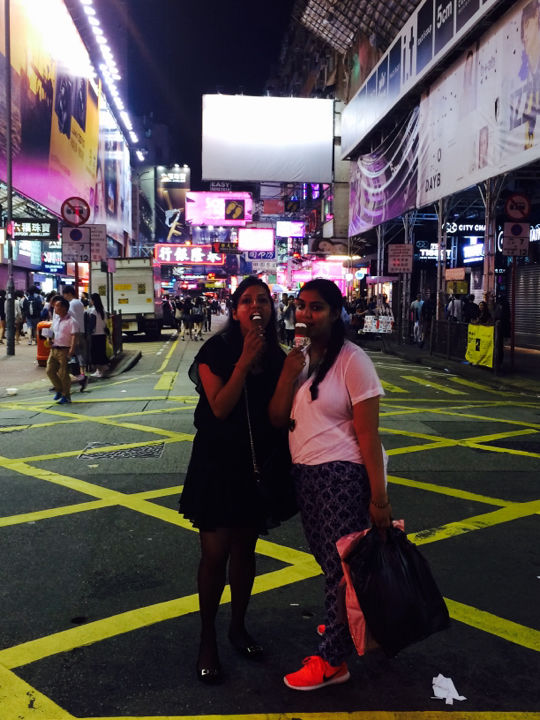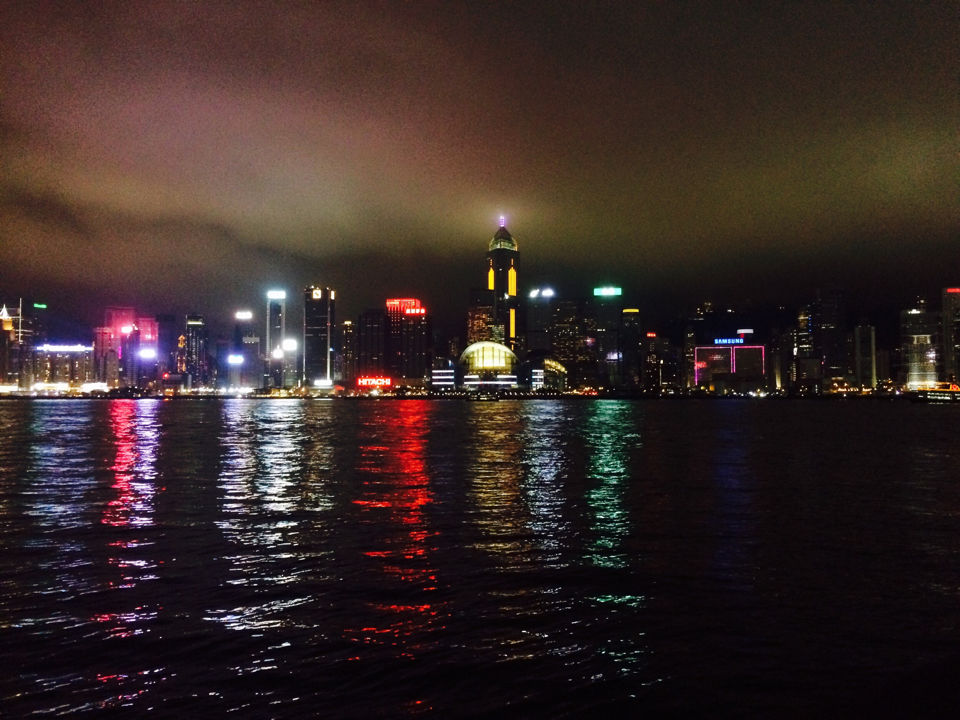 Hong Kong: Disneyland, Ozone Bar
After breakfast I headed for Disneyland. At my hotel Eaton I was given a handset with free Internet. Through that you can check out eating options, purchase tickets, book half day or full day tour etc. I booked my Disneyland tickets through this handset via Klook.com at the same day of travelling. I got my tickets for 500 HKD which was 540 HKD if you purchase at Disneyland resort. It is always better to pre book because firstly it is cheaper and secondly you don't have to stand in queue for purchasing tickets. I took Metro for Disneyland which was very simple. From Jordam MTR i reached Central Station and from Central walk to HK station which is internal only via walking subways. From HK station catch metro for Tung Chung. Get down at Sunny bay. From Sunny Bay they have special Disney Metro to Disneyland resort. Its just costed us 45 HKD (going and coming back; 22.5 HKD one way) from Metro to reach Disneyland. I reached Disneyland at 10 AM only because I wanted to enjoy each and every thing in the resort. This was a very good decision because I had sufficient time so I did not skip anything there and even enjoyed my favorite ride 2 times. Do take the Disneyland map as first thing when you enter and please follow the map to make sure you covering entire Island. Disneyland was a complete magical land. Each and every ride was worthwhile. Evening they have special lightening show which was breath-taking and simply amazing. Going back to hotel I relax a bit and then head for Ozone bar catching free airport shuttle. Ozone bar is definitely a must visit. Its at Ritz Carlton Hotel on 118th floor. You can actually see the clouds running on top of you. Amazing music, lounge, view all is definitely a must must go place.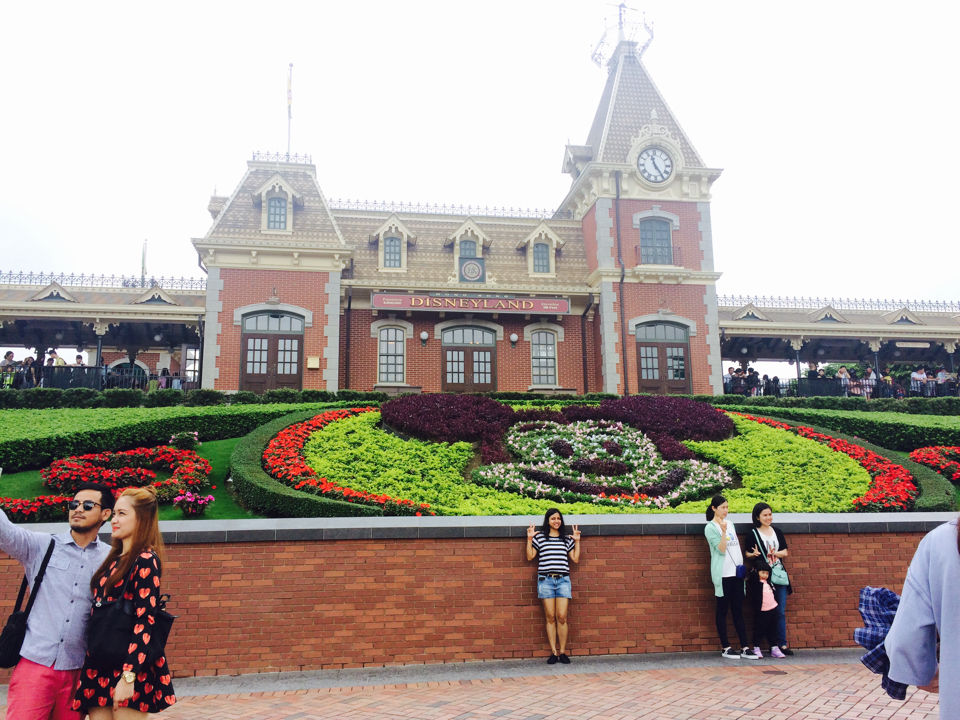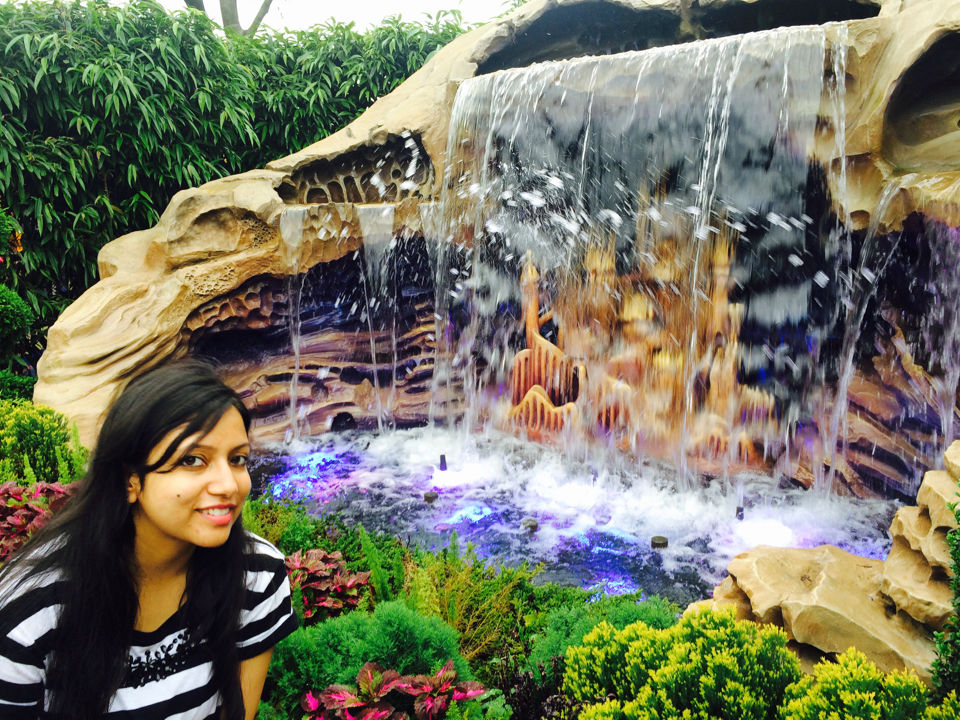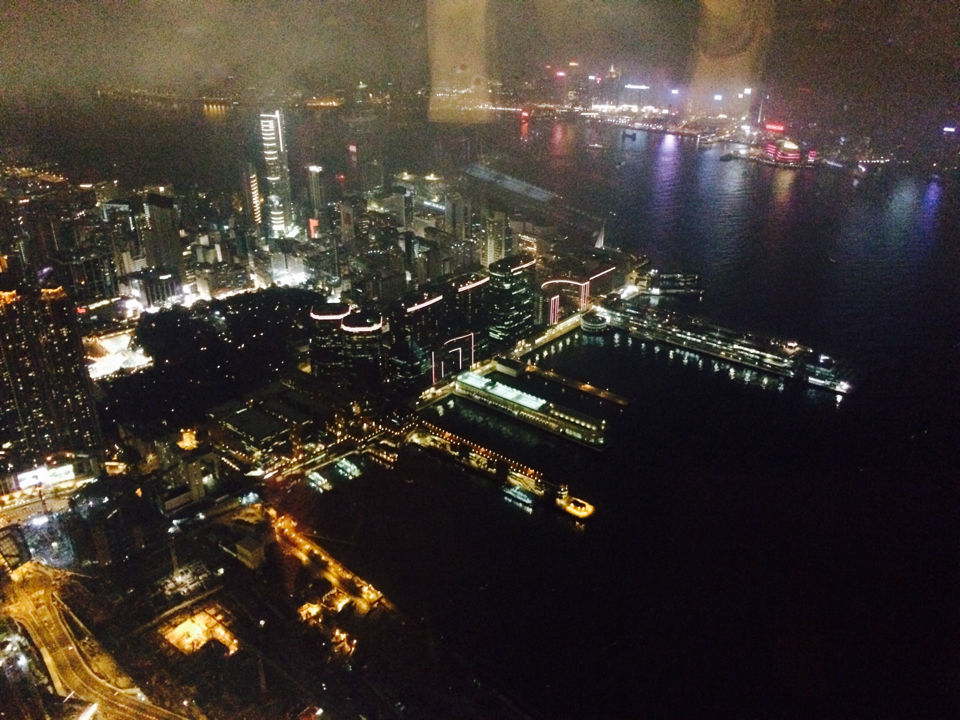 Hong Kong: Oceanpark, TSM market
After breakfast I headed for Oceanpark. For Oceanpark also I pre booked the ticket in the morning only through Klooks.com. Again I got cheaper rates. I head towards Admiralty station via Metro. Outside Admiralty station you will find Ocean Park buses at just 10.5 HKD one way. Please do take return bus pass at the same time. Oceanpark had dangerous rides, aquarium, animal Shows like Dolphin, Seal show etc. I would suggest to enjoy all the rides first and then go for aquarium and animal shows. I reached Oceanpark at 10 PM only so I was finished with everything at 4:30 PM. I went back to Hotel and enjoyed my swimming session. And later went to Tsim Sha Tsui for some shopping and then later night again for foot massage. If someone would ask me what is better Ocean Park or Disneyland then I would opt for Disneyland because it has amazing view, rides, shows and a total experience. This is not because I am a Disney fan. I would also disagree that Dinsey is more for Kids. It has everything for everyone. Few of the rides were very amazing like space mountain, Grizzly trail roller coaster, one 180 degree ride in toy story park etc. With Oceanpark rides were rough with poor breaks and cheap material when compared to Disneyland.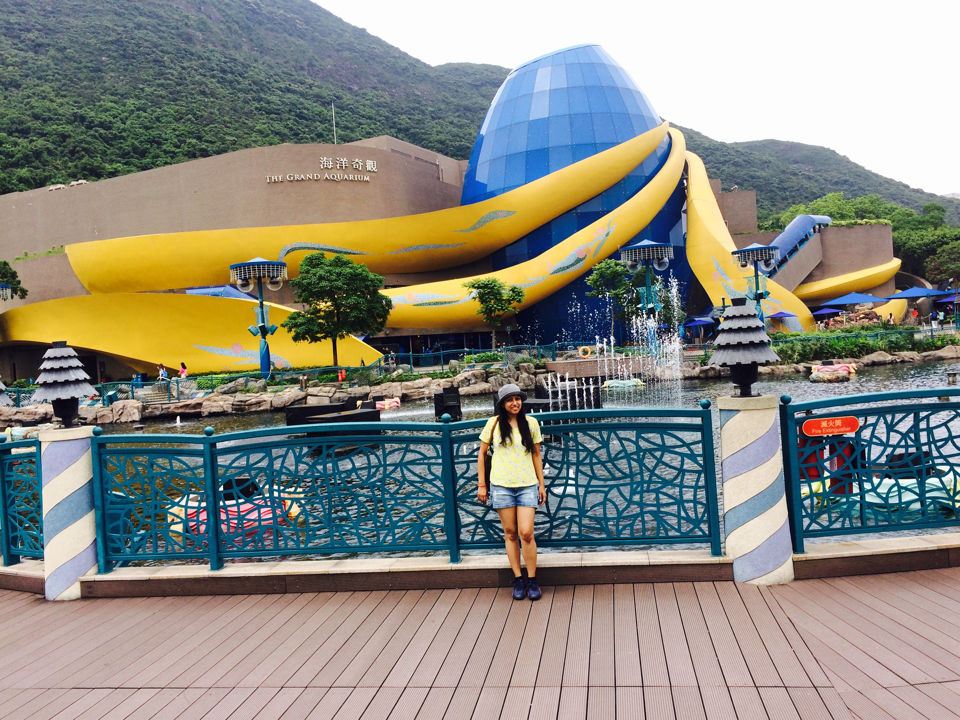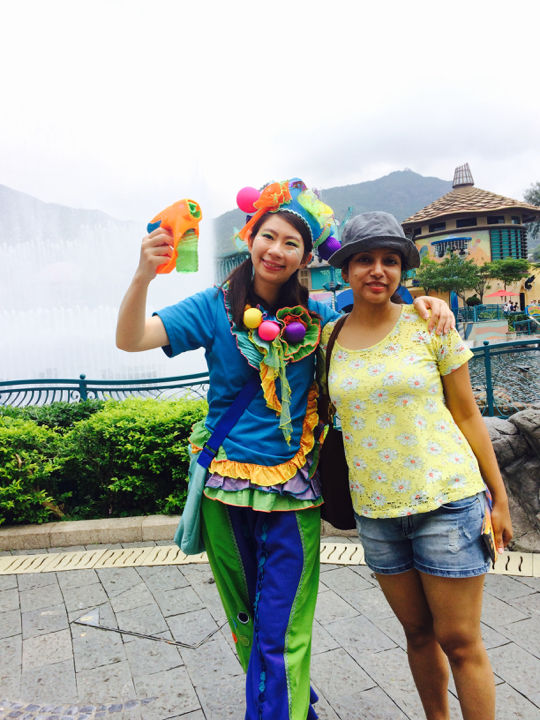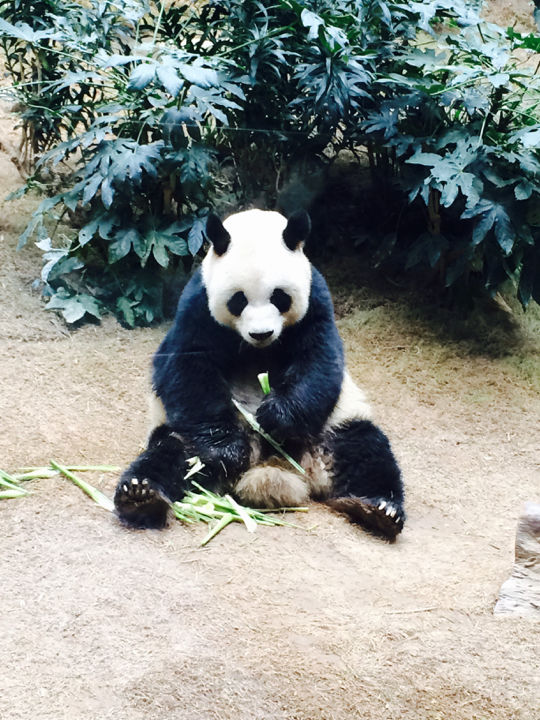 Back to India
After breakfast I checked out from hotel and headed towards Kowloon station for Airport Express via Free Airport shuttle. I already booked Airport Express via Klook from Kowloon to HK Aiport at just 77 HKD which is generally 90 HKD if you book at Kowloon Station. Airport Express is the cheapest and most convenient way for reaching HK Airport as it drops you right inside the airport. I then boarded flight back to India. If you have one more day I would suggest to go Big Buddha ( Nhong Ping 360). You can catch metro to Tung Chung station. From their you can either take cable car (125 HKD round trip) or bus which is cheaper (17 HKD one way). Reaching up enjoy spectacular view. You can also go trekking to Lantau Peak which is 2nd highest in HK. You can also visit Po Lin Monastery, shop at Ngong Ping village etc. If you still have one more day please go for bus tour of HK. You can book the same from Klook, asiatravel or at your hotel travel desk. I wish I had 2 more days with me.