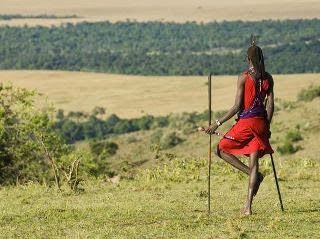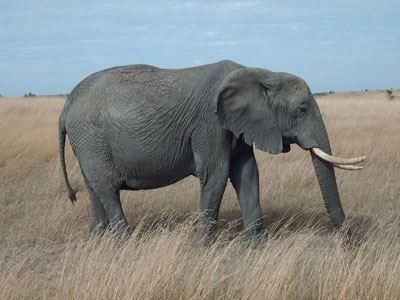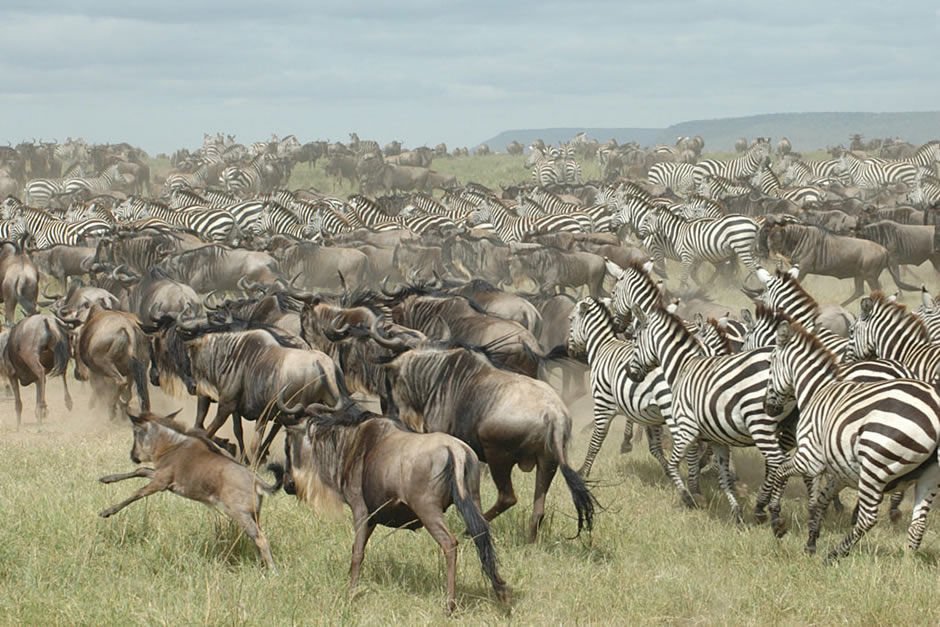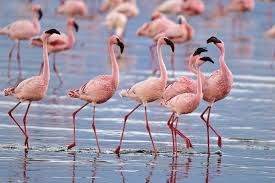 7Days Best of Kenya Adventure Safaris:
Safari at a glance!
Visit the Great Rift Valley view-point for its stunning vistas, panoramic & breathtaking views
Immersed into the Big-Game-world of Serengeti and Masai Mara wildebeest migration
The Great Rift Valley Lake offers spectacular views over the vastness of Africa.
Watch the African "Big Five" animals - elephants, rhinos, buffalos, lions, leopards etc
Expert local driver-guide dedicated and attentive to your needs throughout the safari
Visit to the Maasai "Manyatta" [villages]

DAY 1: NAIROBI –TO-- MASAI MARA GAME RESERVE:
Welcome to Splendours of Africa Tours & Travles for a safari experience of a lifetime!
We pick-you-up from your hotel after breakfast for Masai Mara 07:30-am. Drive southwest via the Great Rift Valley view point where you'll stop for the panoramic and breathtaking-views. Descend the escarpment and drive through the Hemingway-trails to Masai Mara, lunch served on the way. After lunch, proceed to Masai Mara arriving in good time for game drive in the park until sunset.
You will spend two nights here to explore, discover and experience the magic of Mara, a spectacular watch for many millennia that has put Masai Mara the worlds 7th wonder!...Wildebeest Migration..! ( from July, through August).
Dinner & overnight at Manyatta camp or similar.
DAY 2: FULL DAY TO EXPLORE THE MAGIC OF MASAI MARA GAME RESERVE:

Depart after breakfast at 07:00-am for a full-day of game-viewing-drive across the rich savannah, Hemingway trails and rolling hills. The famous Masai Mara is renowned for its abundance of great animal herd. It's a wildlife paradise! Virtually every type of animal is to be found here… we're doing a full day of game-drive today to maximize your chances of new discoveries, new experiences and enjoyments to the fullest!

Spotted; speckled and dotted are the meanings of "Mara". This is the descriptive name given by the Maasai people for this beautiful land of trees, shrub, savannah grassland and shadows made by clouds that hover over the plains…..
a) It's only in the Masai Mara where it's possible for a herd of elephants to surround your car so close such that you can be able to see their Matriach eyelashes and have an eye-contact
b)  Herd of lions/ cubs can hold you hostage for more than an hour as they use your vehicle shadow to escape the midday heat!
c)  A family of cheetah sunning themselves sleepily on a rock, the drama of a lion makes a kill just 15-20 feet away from your vehicle, or the thrill of elephant charge will make your holiday dream come true!
Back to your camp for dinner & overnight at Manyatta camp or in similar.
DAY 3: MASAI MARA--TO--LAKE NAKURU NATIONAL PARK
Pre-breakfast game drive from 06:30-am to 09:30-am, back to the lodge/camp for your full breakfast.
Visit the Maasai village [manyatta] and thereafter depart for Lake Nakuru National Park, lunch served on the way arriving at Lake Nakuru in the evening for dinner and overnight-stay.
The Great Rift Valley was formed millions of years ago. Stretching some 6,000 miles from Jordan/Nothern-Africa to Mozambique, it's the largest Rift on Earth. In Kenya, the rift gave rise to many lakes that have become a habitat for diverse wildlife. One such lake is Lake Nakuru- alkaline lake. Famously Lake Nakuru attracts seasonal vast numbers of fabulously colored pink flamingos to its shallow waters, Hippos, various animals, white and black rhinos, giraffes; tree climbing lions, leopards and a profusion of birds are also present at the lake. Dinner and overnight at Lake Nakuru hotel

DAY 4: LAKE NAKURU NATIONAL PARK – TO – LAKE NAIVASHA/ HELLS GATE PARK
After an early breakfast, proceed for a morning game drive in Lake Nakuru Park known for its migratory thousands of flamingoes and other water birds species. The only park in Kenya where you will be able to see the black and white rhinos, many buffaloes and tree climbing lions. After lunch, Leave Nakuru Park and drive to Lake Naivasha for a boat-ride and visit the Crescent Island/for a sundowner! Meal plan: Breakfast, and Lunch. Dinner and overnight at Naivasha Guest house or hotel.

DAY 5: LAKE NAIVASHA/ HELLS-GATE –TO—AMBOSELI NATIONAL PARK
Morning breakfast then proceed for a game drive/ and nature-walk at Hells Gate Park to see the gorges and hot-springs. Proceed to Amboseli Park, lunch served on the way to arrive late afternoon with en-route game drive. Dinner and overnight at Amboseli Kibo camp or similar.
DAY 6: AMBOSELI NATIONAL PARK FULL DAY!
Full day spent in this photogenic park. Morning and afternoon game drives. Amboseli National park is one of the most popular wildlife sanctuaries in Kenya. It is situated close to Kenya. It is situated close to Kenya- Tanzania border, The Park lies at the foot of Mt. Kilimanjaro, the highest mountain in Africa (5,896m) whose snow-capped summit presents a splendid view on clear days. Amboseli National Park is often referred to as "The home of Elephants' some of the largest Elephant herds are found here. The Game Park also contains vast groups of Zebras, Wildebeests, Giraffes, Buffalos, Hippos and Antelopes. Also to be found in Amboseli are lions, leopards, Cheetahs, Rhinos and many species of plain game. Meals and overnight stay at Amboseli Kibo camp or similar.
DAY 7 : AMBOSELI PARK – NAIROBI
After breakfast, last game drive as we depart for Nairobi, lunch on the way arriving Nairobi late afternoon
THE PRICE IS USD 980 PER PERSON

Included in the safari-package cost Per Person:
1. Pick-up from your residence-place after breakfast for safari and drop back last day
2. Full Board Accommodation + Meals [Breakfast, Lunch and Dinner] in self-contained camp
3. Picnic-lunches will be served at the Mara-River [on your second day in Masai Mara] as you watch hippos, crocodiles and other wildlife in abundance.
4. Transport in a 4x4-Toyota Wheel-Drive safari-van with a pop-up roof for photography and game viewing
5. All the Park Gate-Entry Fees including vehicle & driver entrance fees
6. All the Game Drives in Masai Mara National game reserve and the Drinking mineral water throughout the safari
7. Services of an English - speaking and professional driver-Guide
8. An Emergency flying doctors evacuation cover up to a radius of 1000-km ex-Nairobi
Not included in the package cost:
1. Beverages: soft drinks, juices, alcoholic drinks, and tip to driver guide
2. Visits to tribal villages of Maasai Mara "manyatta" 500/
3. Hot Air Balloon safari in the Mara $ 450 pp payable before departure.
4. Tip to your driver guide
For bookings and reservations contact:
Mr Ben Owino
Adventure safari specialist
Splendours of Africa Tours
Uganda House 1st Floor suite no 20 Kenyatta Avenue
Mobile:+254-724-978-975; +254-711-444-295.
P.O.Box 13906 - 00100 GPO, Nairobi-Kenya
E-mail: info@splendoursofafricatours.com
www.splendoursofafricatours.com