Trek to Bhimashankar via Shidi Ghat
This is small moderate trek to Bhimashankar we have completed starting from Shidi ghat & return via Ganesh ghat.
Bhimashankar as one of twelve jyotirlinga is situated in sahyadri mountain range. In month of Shravan(as per Hindu Calender) lot of devotees comes here for blessing. So to reach there are different routes available, first one can go by car, public transport(msrtc) to top of Bhimashankar. But we have chosen adventurous route which is filled with dense forest, lots of flora & fauna, waterfalls & much more fun.
This is 2 day trip with our trekking friends.
Day 1. Started from Mumbai, we reached to Karjat Railway station by local train.
After breakfast we traveled to base village Khandas from where we started trek. Regarding route Shidi Ghat is well known & have some tough patches but not risky.
Shidi ghat consist of 3 ladder which are fixed on rocky patch due to difficult to climb & 90degree angle which make it more tough.
Route is well marked & there is no need of guide but for first timers or beginners I will advice to have guide since this is dense forest & wild animals are there.
This trek was so amazing & refreshing with rain present in whole journey.
Once we reach top we decided to visit Nagfani point which is tallest part of Bhimashankar range & from thete you can view different forts. To visit nagfani point you have to take right once you reach top & then you will see hanuman mandir, anjani mata mandir on the way to top nagfani point.
So after exhausting trek of 4-5hours we finally had our lunch at top of nagfani point surrounded by clouds😍.
After coming down we searched for room & got one room with basic bed with fan(200rs per person for one night) at Ram mandir which is beside Bhimashankar temple. So after freshen up we roamed near Bhimashankar visited temple for blessing & oes for sleep.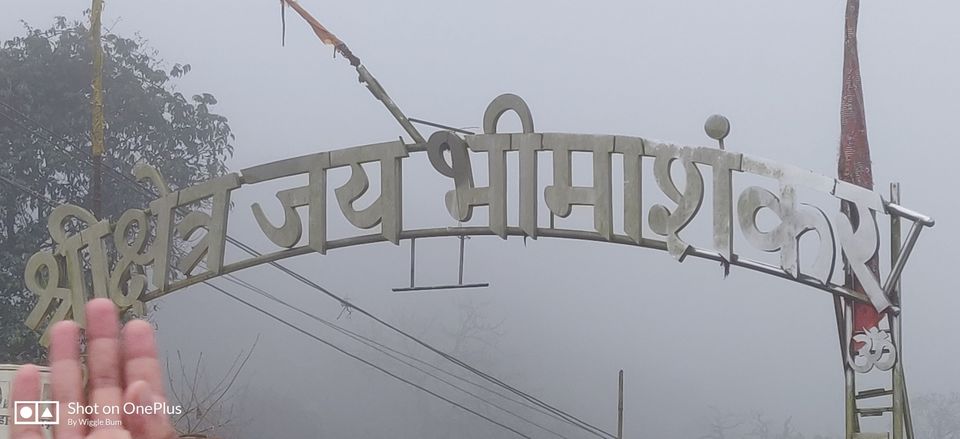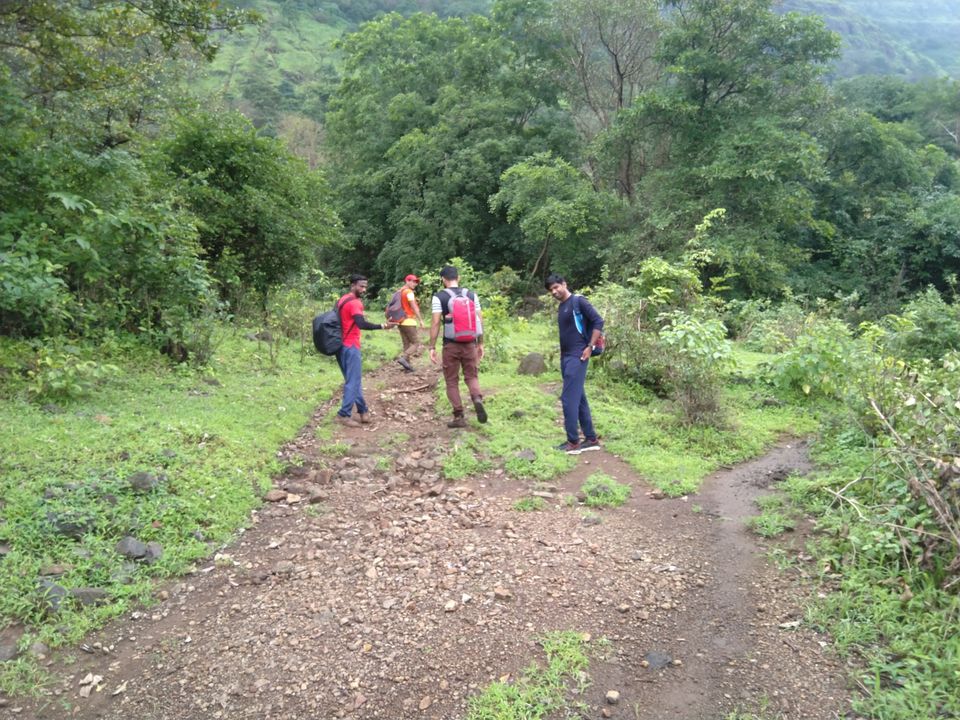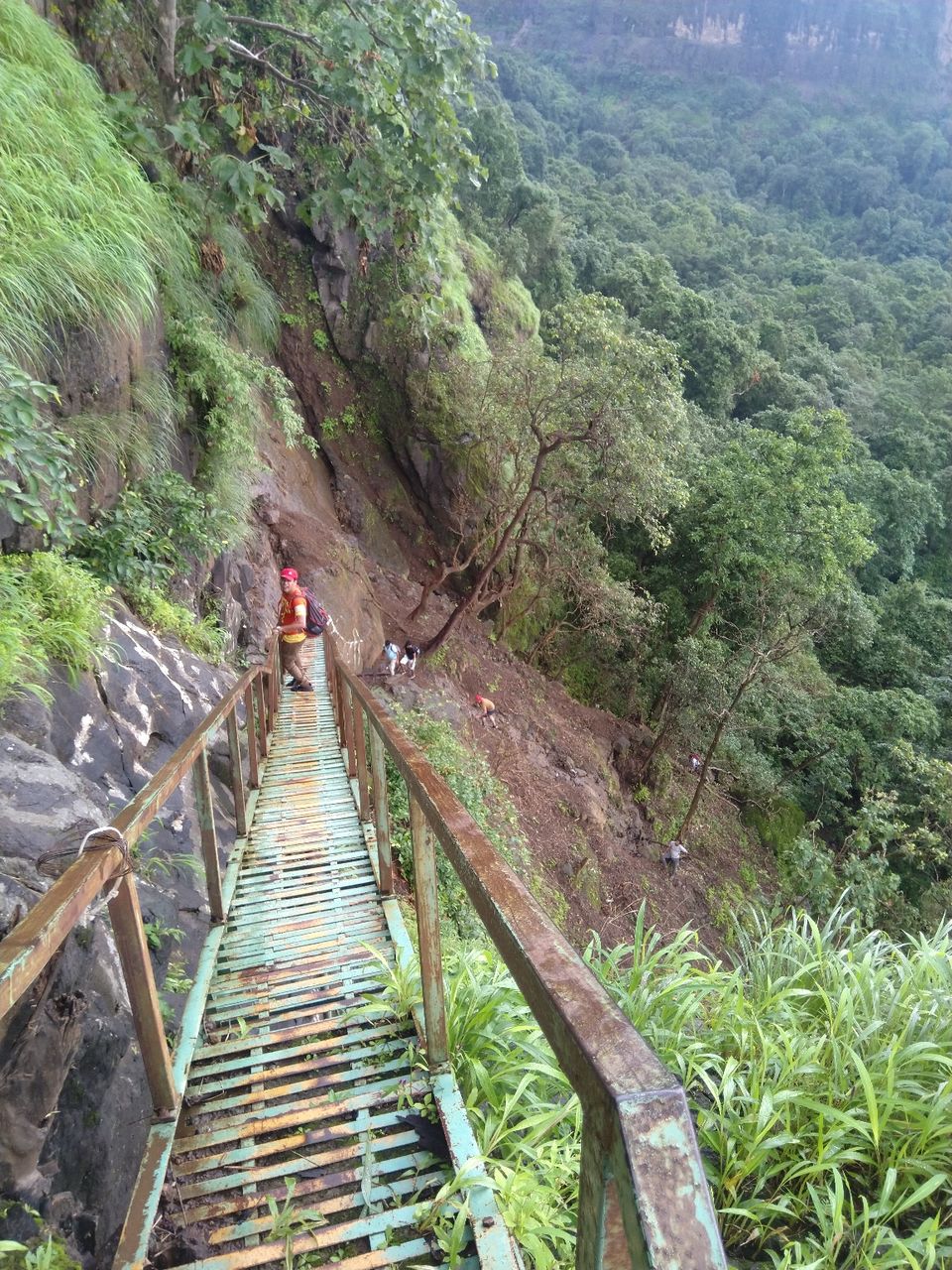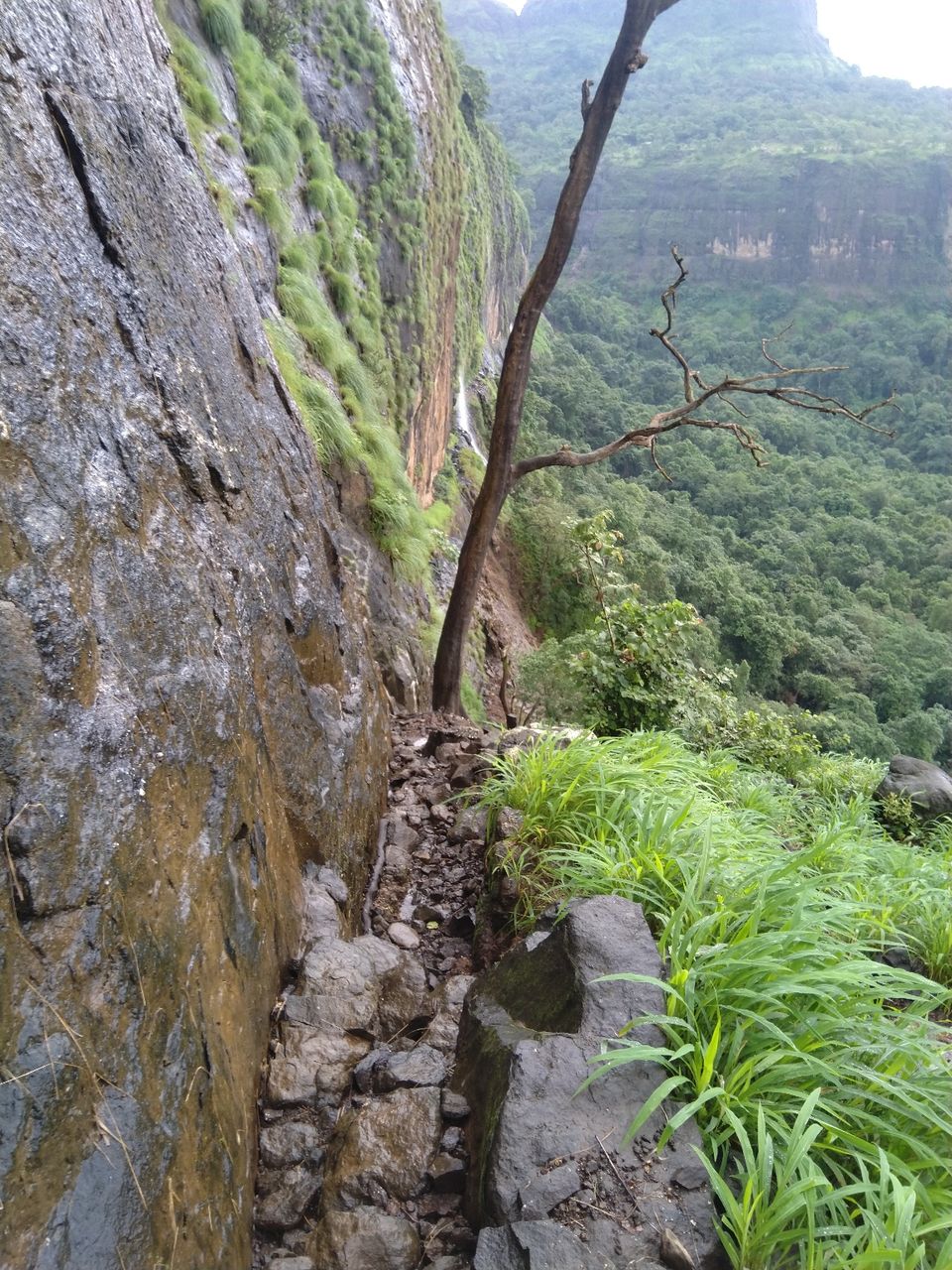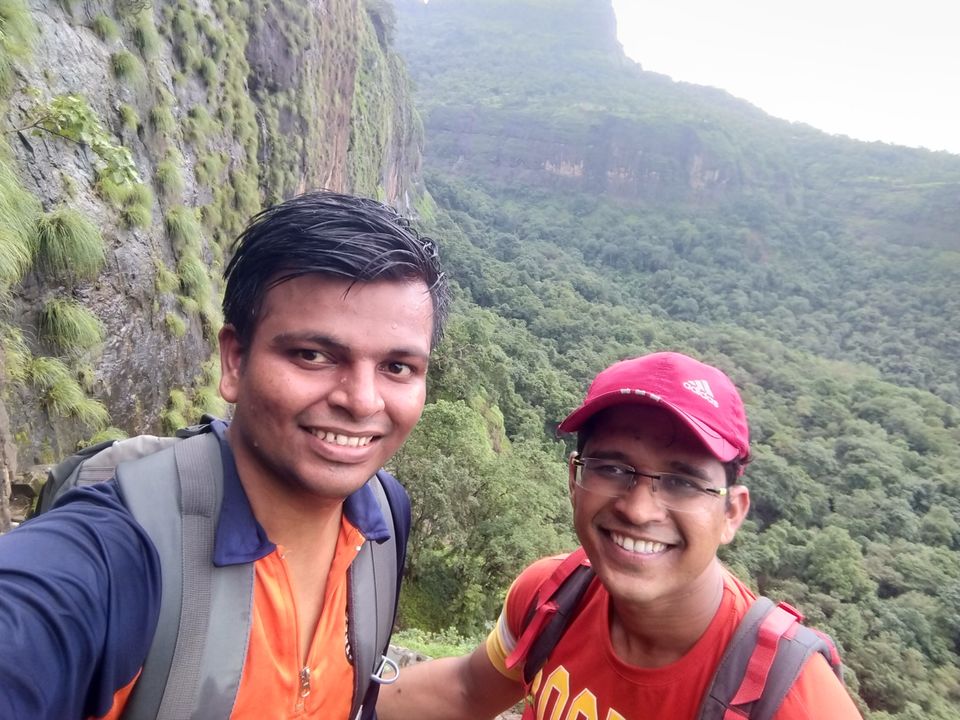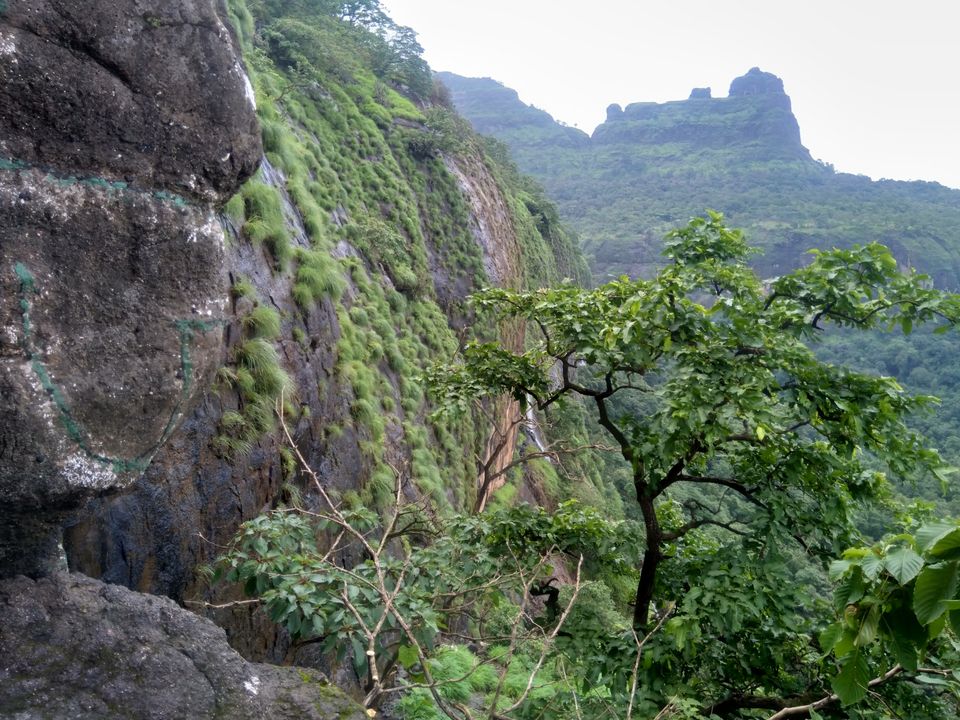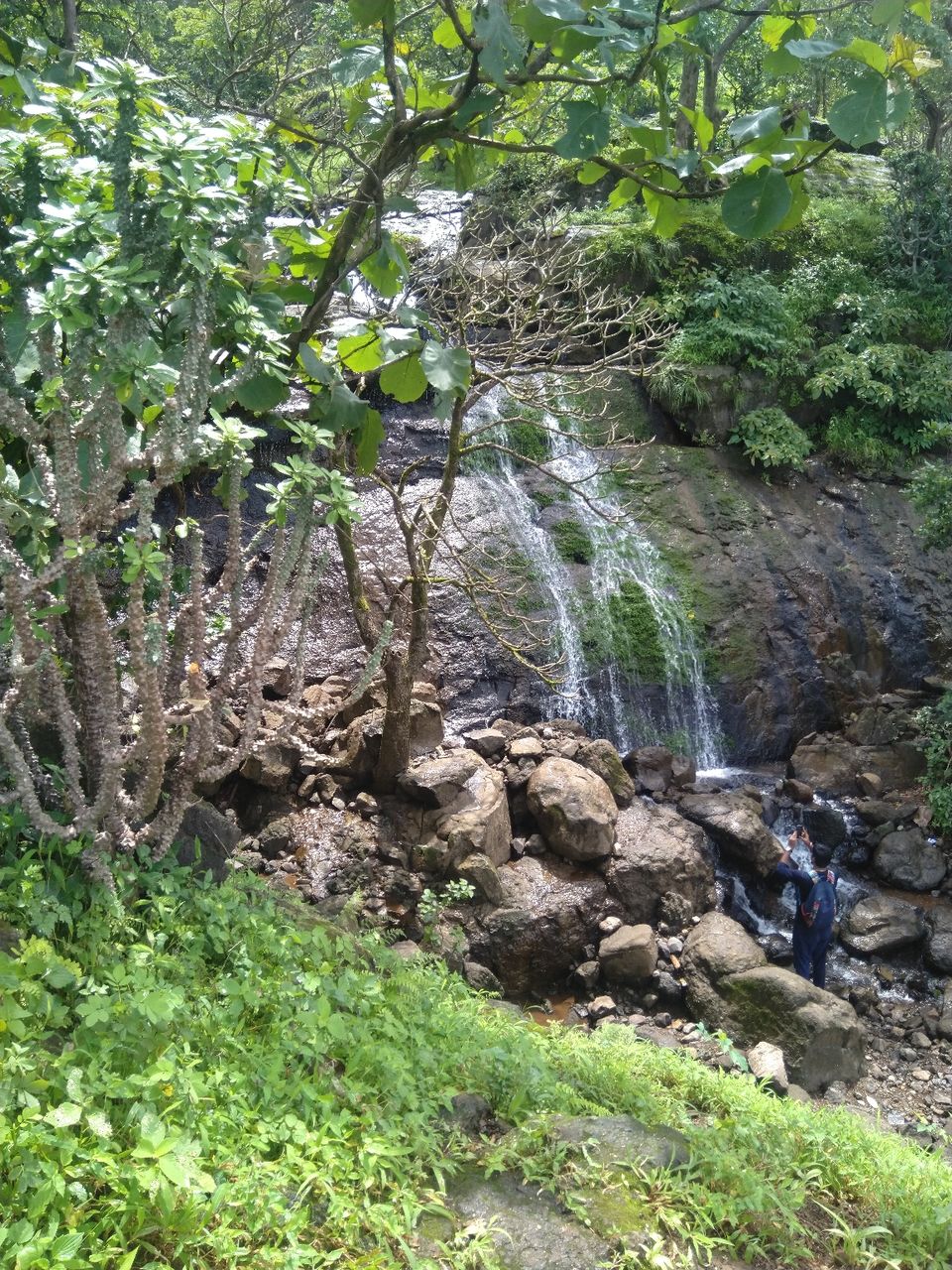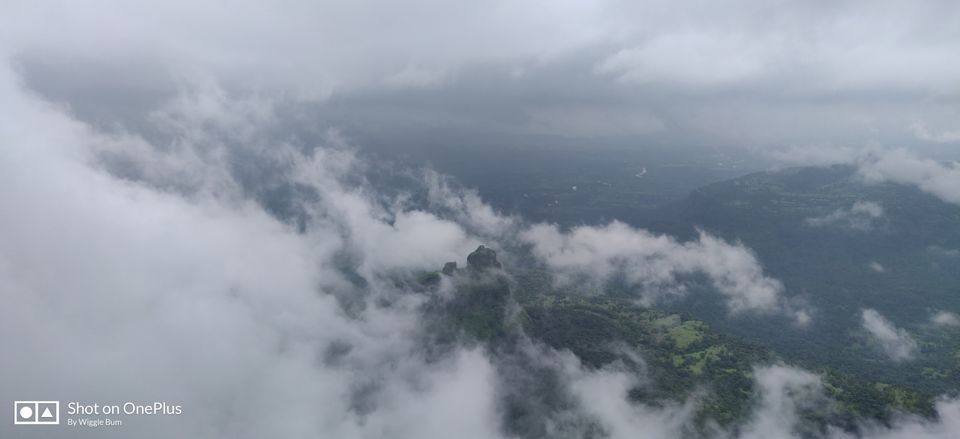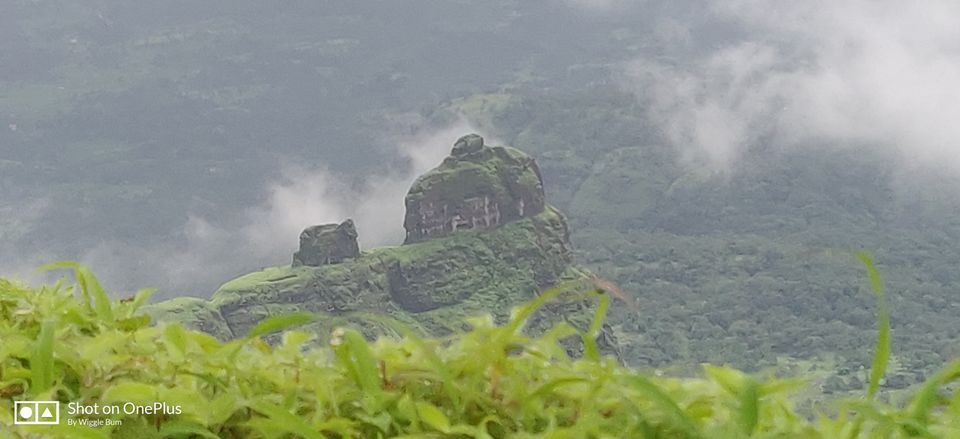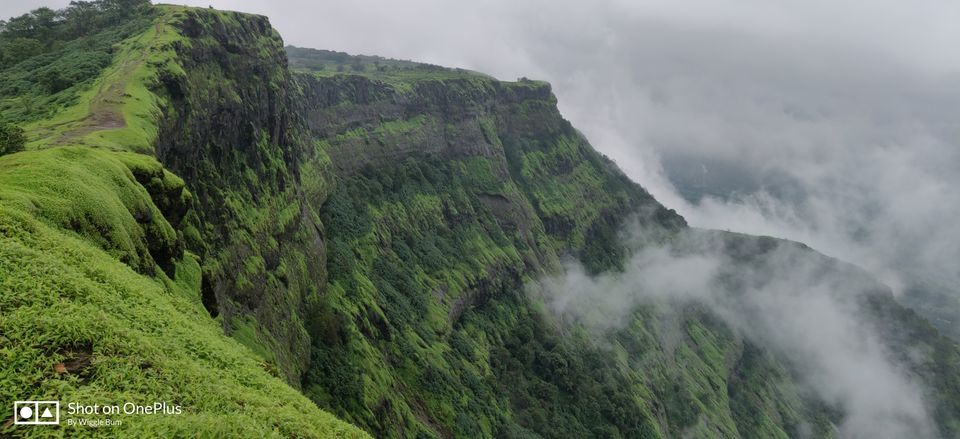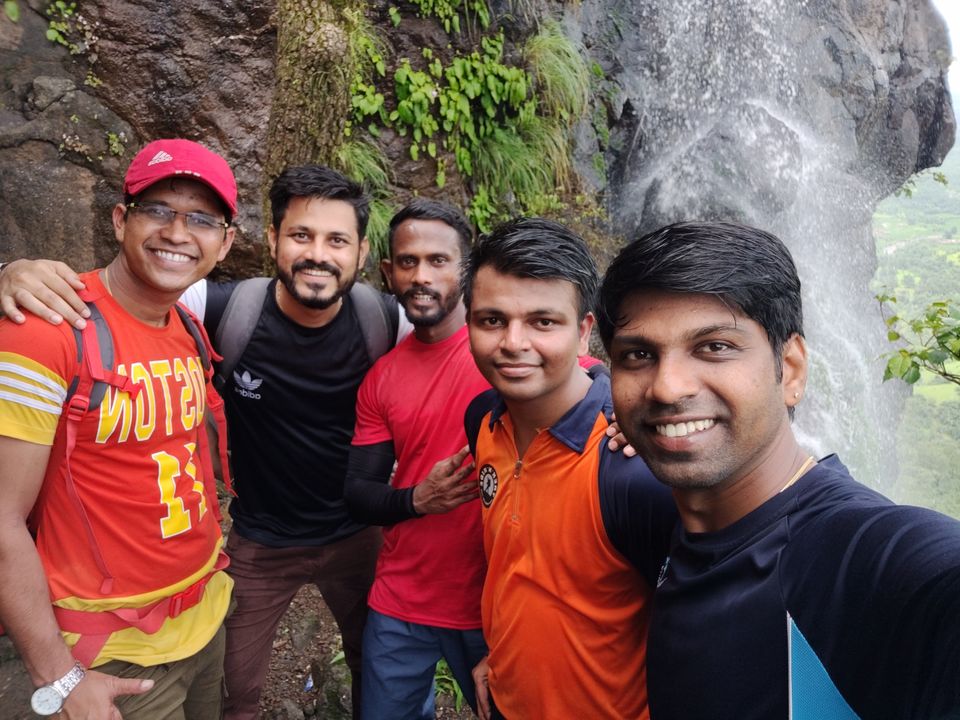 After Early morning wake up we decided to visit gupta bhima which is Bhima river starting point.
This is one of the best moment we got with clear sky & river flow was also not much. We take blessings at gupta bhima & then fun at waterfall. There are lot of monkeys present so take care of cloths & your belonging while visiting this place.
After this we had our breakfast near temple & then started our journey back to Mumbai via Ganesh Ghat.
This is easiest route but distance is 12 km so it takes lot of time.
Thats why most people follow Shidi Ghat for ascending(8km) & Ganesh Ghat for descending (12km)
Once we reach Khandas we take share taxi back to Karjat railway station.
Ao on this 2 day adventurous trip we have seen one of most beautiful forest range, Bhimashankar temple, Nagphani point & Gupta Bhima.