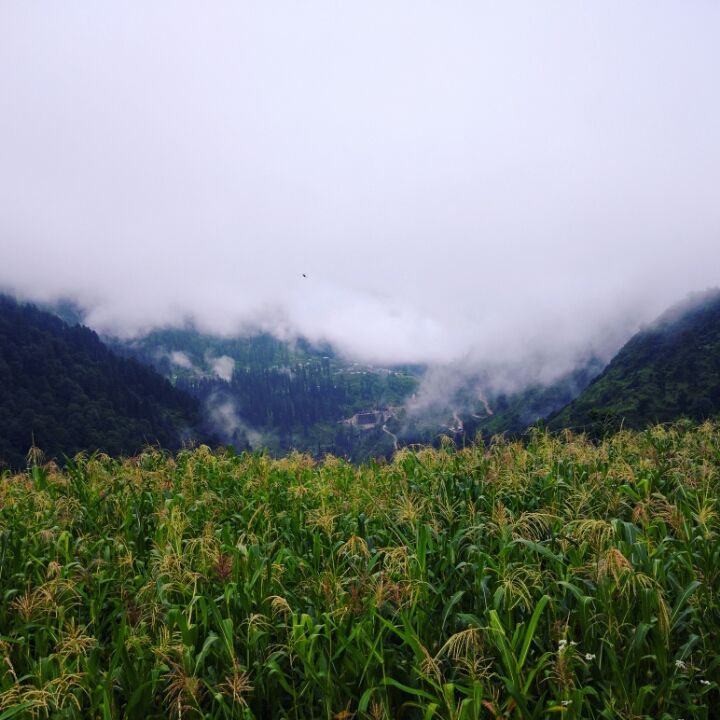 So, after getting thoroughly exhausted by ride to Prashar Lake, it was time for me to head back to my hotel. I stayed at hotel shingar, and I had made the booking through one of the travel apps and got a sweet deal through it. However, I must advice the girls to go through the reviews of each hotel/guesthouses/home stays before making a booking. This hotel, although safe, was a little creepy for my taste. The room was fine but, I was given a room at the far end of a very very dimly lit hallway, which seemed like a scene right out of a scary movie. Besides that, the staff was quite courteous and that is the only reason I wont rate it as bad.
The next day I had to take a bus to Bhuntar to reach till Kasol. And for some reason I thought that it would only take me 2-3 hours to reach Kasol. Clearly, I had overestimated the local buses and it took me somewhere close to 6 hours to reach Kasol. But, travelling through the mountains, and the river Beas running alongside for the entire stretch, the long ride was rather very enjoyable. On the way to Bhuntar, our bus had to drive through the 3km long road tunnel at Aut, which I was pretty excited about. Soon, I was in Bhuntar and took the bus to Kasol from the bus stand. The journey starts off by crossing a bridge from where you can see the convergence of river Beas and river Parvati. The bus dropped me off at the Kasol market and the first thing I did was check in to my hotel, which is from a distance from where the bus usually drops you. It's a small walk down to hotel sun n wind, which is more of a family hotel. However, there are no street lights on that stretch from the market and the hotel and it gets a little scary to go outside alone after dark. Needless to say my entire day's itinerary went for a toss! As it was already sun down when I reached, I wasn't left with any options but to walk around in the market and check out the café's and the handicrafts shops. Since it was my first time flying solo, and of course I wasn't there for the reasons people usually go there for, walking around alone in a strange village, with foreigners wandering around aimlessly, made me feel a little out of place at first. But, you kind of find your own place, and soon I was at ease and let my guards down. The people are friendly and the cafe owners and workers always invite you with a smile. I wasn't really hungry so I gave the café's a miss and did some shopping instead. I met a handicrafts shop owner named Taj, from Kashmir, who had come to Kasol 15 years ago on a trip and loved it so much that he never left. I had a good time chatting about the conditions in his home town, made some purchases and moved onwards to explore. I am also a couchsurfer, so I had also made plans to meet a fellow couchsurfer to plan out the next day. As the sun set, I made my way to my hotel and prepare for the next day.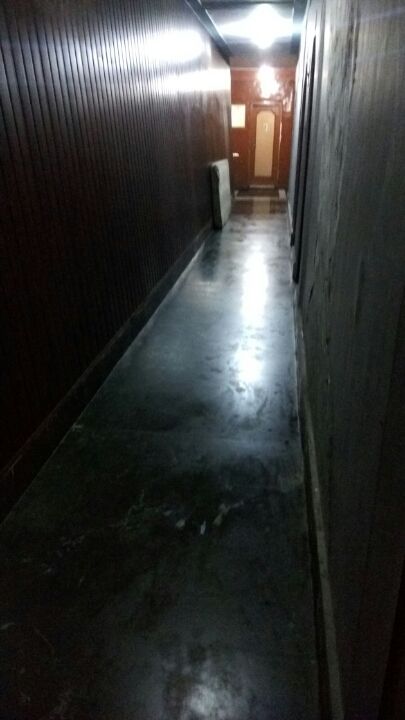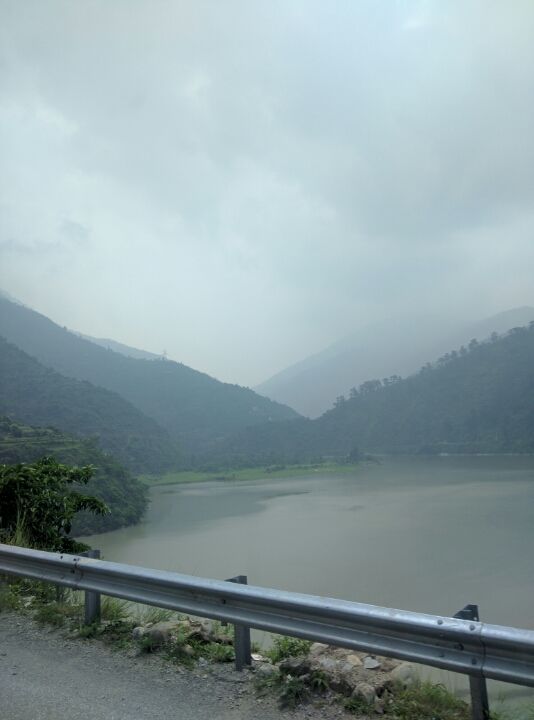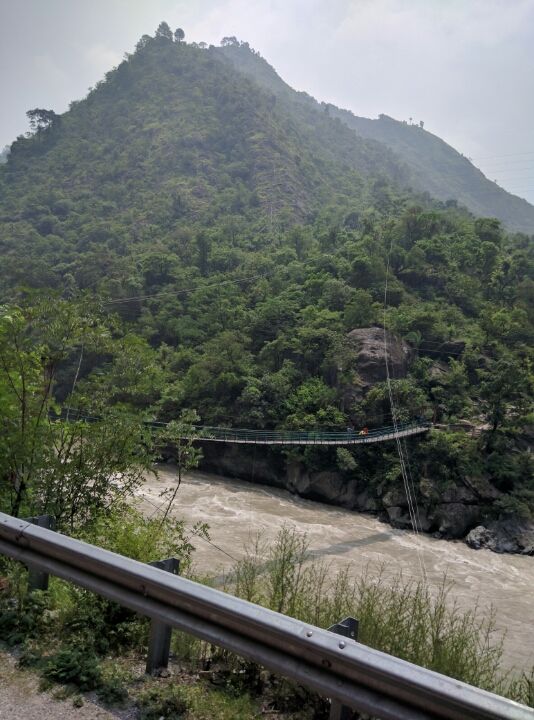 The next day, I saw a heavy downpour at Kasol. So far, I felt like a complete blitz, because I had planned a trek to Tosh and things weren't really going as I planned. Soon, I got a text from a couchsurfer, who also wanted to head to Tosh. So, we planned to meet at one of the café's in the market, to decide on a plan B. We were supposed to go to Manikaran by bus, and then take a bus to Barshaini and then walk to Tosh from there. We had already lost a lot of time waiting for the rain to stop. On asking around, we got varied answers about the next bus to Barshaini- some told us that the next bus would come at 2:30, which meant very little time for us to come back, while others told us that the buses come every half an hour. We decided to wait around and if the bus didn't show up we'd take a cab (our plan B but an option both of us were dreading). This time the luck was on our side, after 15 minutes of waiting the bus came. In 5 bucks we reached Manikaran from where we had to take another bus, a local guided us to the place where the next bus was to be taken from. Just where the bus to Barshaini was parked, we spotted a taxi and asked them if they would drop us to Tosh. They agreed to drop us there for 250 bucks per head. That seemed like a great deal because had we taken a cab from Kasol it would have costed us 900 for a drop and 1400 for a round trip. When we reached Barshaini, it became clear to us as to why the buses only took us till Barshaini and not all the way till Tosh, and why the cabs charges were so high. The road till Tosh was very broken, and very dangerous, and since it was raining the chances of slipping off the muddy path was very high. It wasn't too long that we reached Tosh and we started our little trek through the village. We walked through the village and noticed that almost all of the houses in the village were café's and that they also offered rooms for rates as low as 400 a night. We had also heard about a waterfall here, so we decided that is what our destination would be. After an hour and half is walking, we found ourselves at the end of the village and reached the last cafe. We were hungry, but thought of exploring a little more and finally came to a point where we could see the waterfall, we figured it would take us another hour and half minimum, to get there. But first we decided to refuel, and went to sunset cafe, which served pretty decent food and a really good view, but since we had a cloud cover, it almost felt like sitting between the clouds. We asked the lady at the cafe about the waterfall, but she warned us that the path is very narrow and muddy and since it is already raining, she would advice against going there. The sun was almost going to set when we finished our meals. So, we decided to head back. Just at the point where the village starts, a line of taxis wait. We found the same one we arrived here in, we also met two more travellers from Kolkata and shared the taxi, this time all the way till Kasol, at a sweet deal of 200 bucks per head! It was a fun ride back to Kasol, and we all decided to hangout afterwards and go cafe hopping for the night. First stop was cafe Jim Morrison, which was quite near to my hotel but also required a little effort to go uphill to reach the cafe. The huge plants of cannabis right outside the cafe kind of gave me mixed feelings about entering the cafe. The cafe has floor seating so we had to take off our shoes outside. It's pretty dimly lit and has wall painting of Jim Morrison and Bob Marley and as the boys told me, "this place offers a perfect ambiance to get sorted". The boys ordered a joint for themselves and I happily had my juice while watching them happily engage in some interesting conversation. Quite honestly, I found it all to funny to be the only person who sat there with a glass of juice and just watched. It also it worried me that it was getting dark and that I had to walk downhill with these guys and what if these guys are still high while we do that. Anyway, the guys soon snapped out of their zone when the cafe owners started playing an action movie on the projector and I can't be more thankful that he did! So we left the cafe and carried on with the cafe hopping, I tried some Israeli dishes at each place and soon I found myself drained and it got really hard for me to keep my eyes open. So, I bid adieu to the guys and left for the hotel, feeling content of how I spent the day.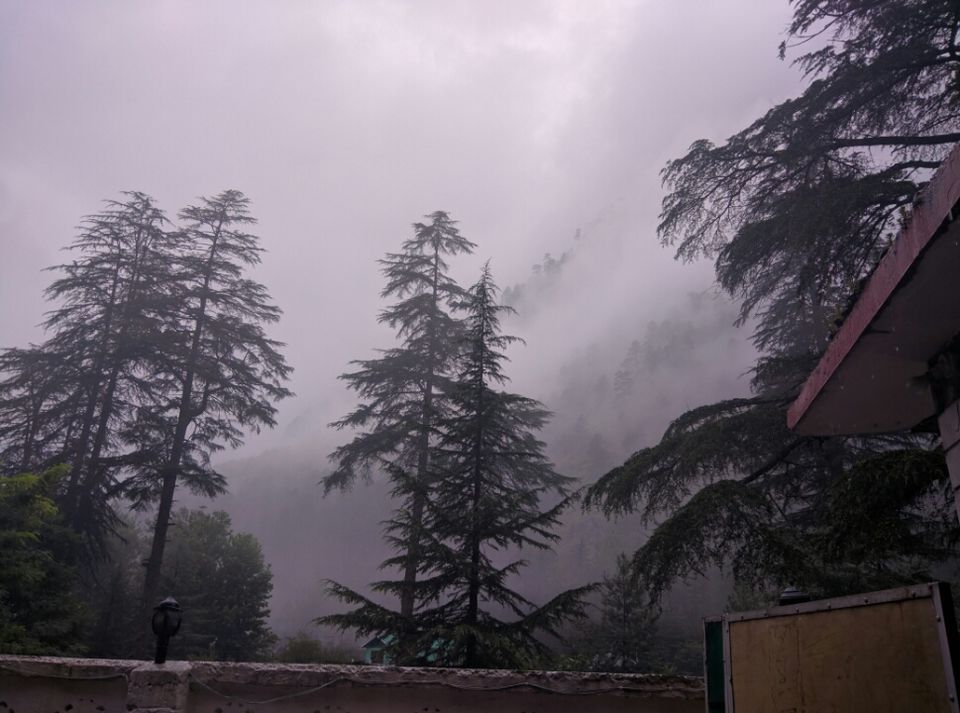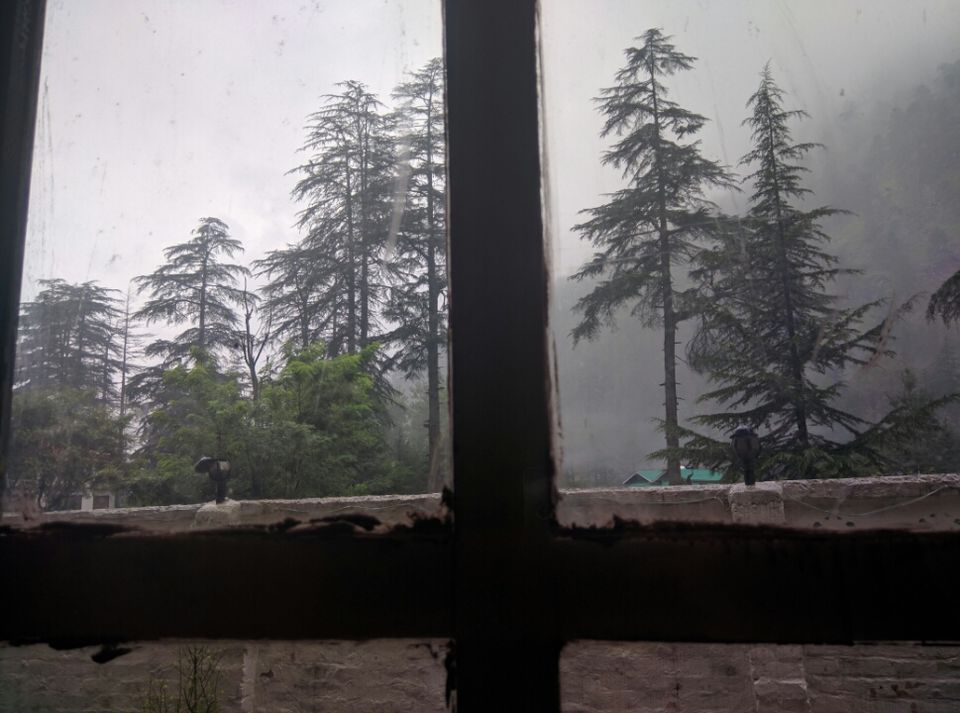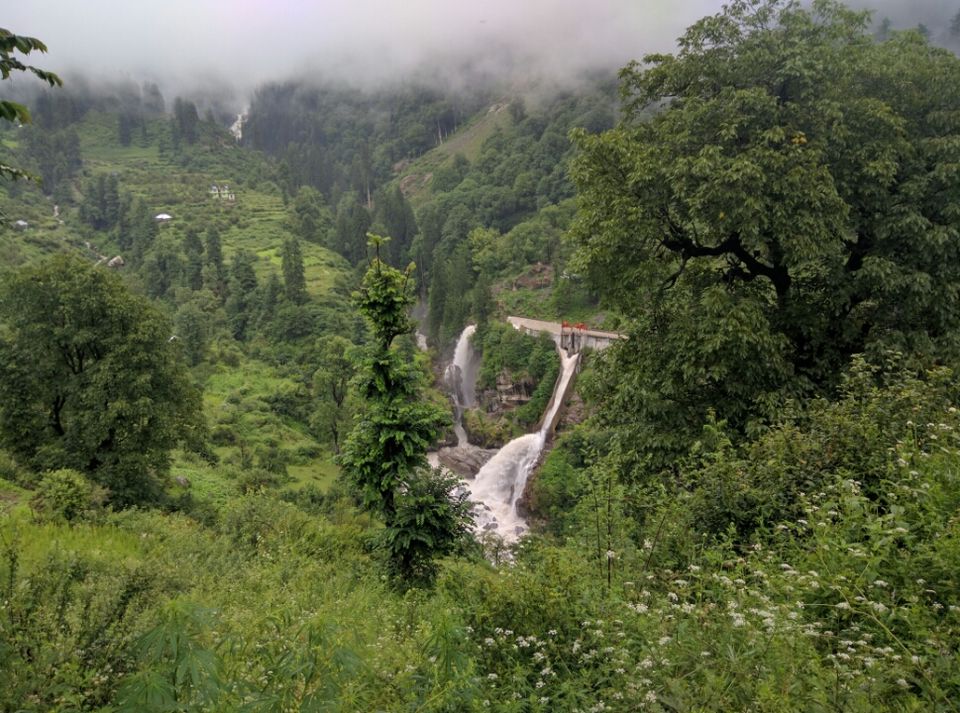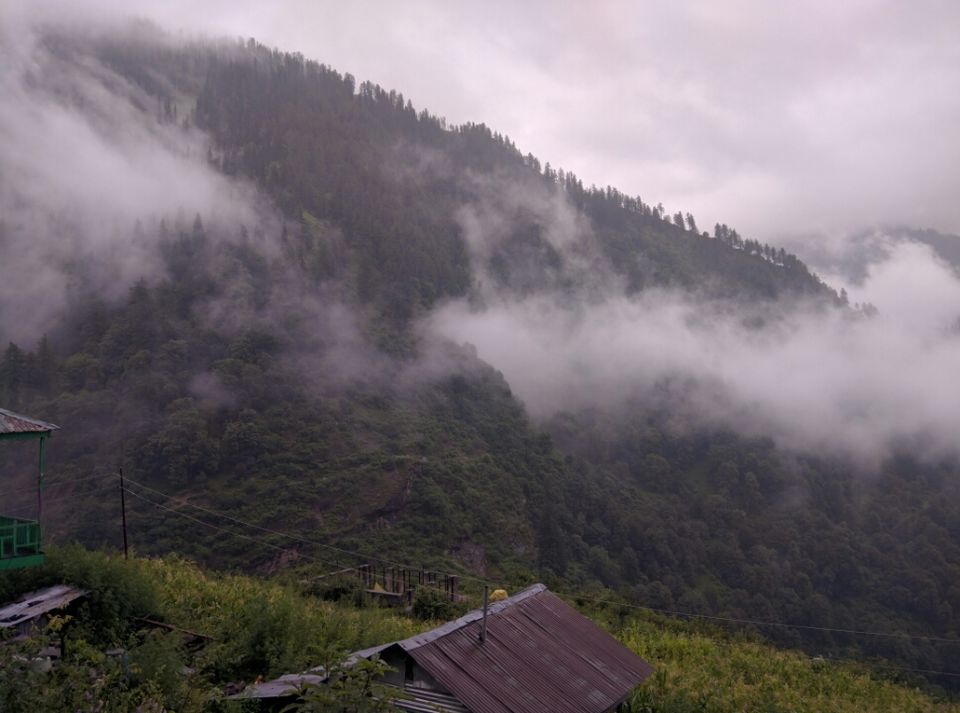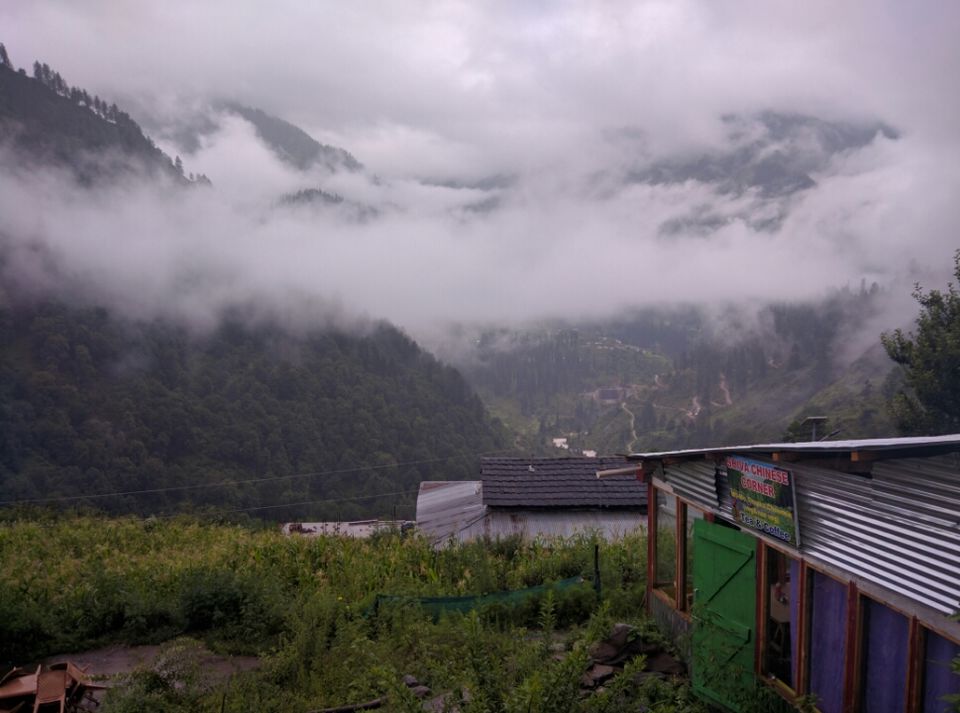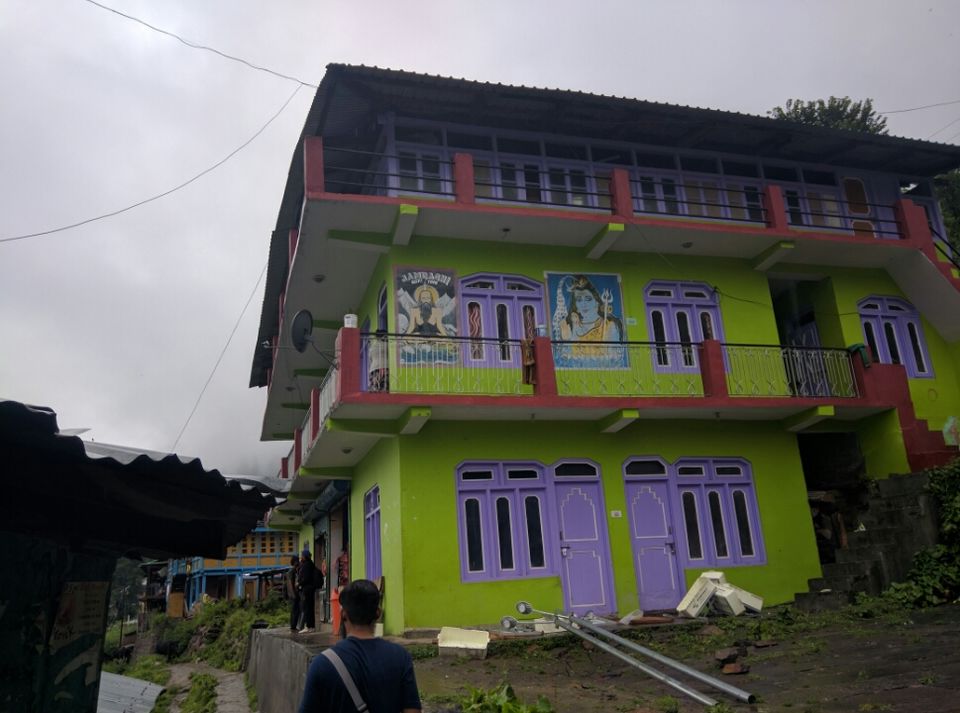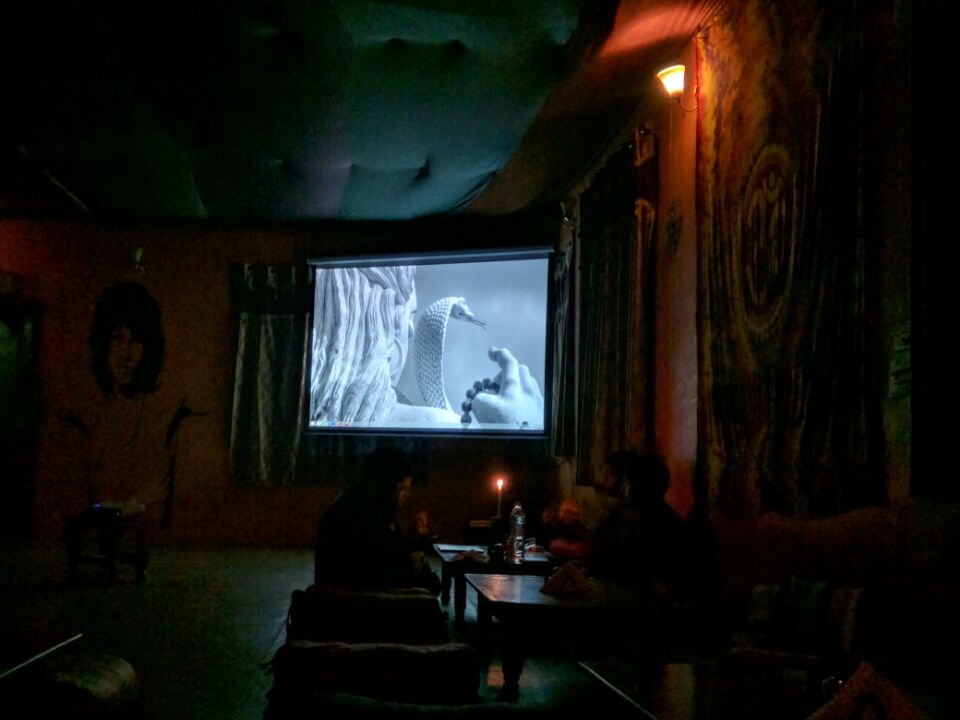 The next day, I had to go back to Bhuntar to catch the Volvo that I pre-booked to get back home to Delhi. My bus was at 6:30 in the evening and I had time till 3 in Kasol. I woke up late, lazily finished packing and half heartedly went out to have some late breakfast at cafe moon dance. By the time I finished, I still had about 2 hours. I went back to my hotel, checked out and left my bag at the reception and went out for a stroll to kill time. This time I walked in the opposite direction. I could hear the river Parvati flow and decided to find a way to it's bank. Just a small distance from the hotel I found the Kasol camp and it's cafe silence. Which had some tables right at the river bank. So, I ordered a juice for myself and took a seat by the river side. I sat there in silence, all by myself, and reminiscing the last couple of days of my trip. Those moments of silence, the peace and the quiet and the sound of the river flowing- the feeling it all gives is just ineffable! Soon it was time to leave, I got up and walked to my hotel to collect my bag. I walked towards the market to catch a bus to Bhuntar and I felt myself already missing this place.
Traveling solo was one of the things on my bucket list, and so were traveling to Prashar lake and Kasol. However, not many people would choose to go without their friends to a place like Kasol. My sole reason to travel is to catch a break from the busy life that we all lead, to find peace and solitude. And, the hills are the perfect place to reconnect with nature and rejuvenate. I did have reservations about travelling alone as a woman for reasons that are pretty obvious for everyone. But, now that I have been on one, I'd say solo traveling by women is totally do-able. There is a certain risk and you will be forced to take risks and trust strangers. You will be vulnerable, you will have to reach out for help. You will be alone and not really alone at the same time. Solo trips will push you to come out of your comfort zone and will keep you on your toes all the time. I WON'T advice you to just go all out and blow your mind, trust absolutely everyone, but trust your instincts, just run the opposite way when your brain starts ringing an alarm. You need to be careful, you need to be cautious, take precautions to be safe, and you also need to keep your guards down and enjoy the independence and freedom and the sense of thrill. And, by the end of the trip, you will find yourself a lot less cynical of the world and a lot more optimistic and trusting of the world, and that, it is all worth it!