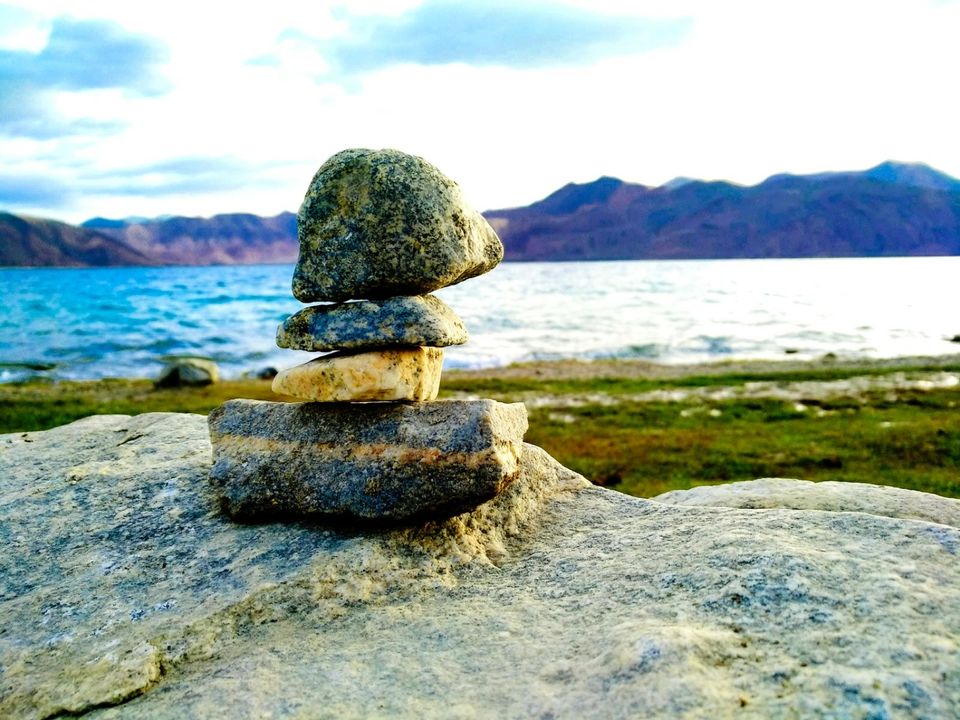 My marriage was just fixed and I thought to have a last trip with my best friends ( Sneha and Belinda) as a bachelor - with the thought, " Rock on ! Hai vkt ka ishara.... Rock on !!! Jindgee na milegee dobara ......" ????
Ladakh was on our wishlist from the last year then, when we had a hush hush Kerala trip which was super duper hit. So this time there was no doubt about the destination. My half of the FB friendlist seems to be already bumped in the place and my jelous soul was already burning in the fire to see all their icy pics.
So we browsed all the packages and then Belinda came up with the MMT package. As it was the far unknown area and we were not having any contacts there, being girls - going all alone, we thought that's the best option. So we sticked with the same and booked the package by paying booking amount.
The first part was of taking leave which is very difficult when you work in Sarkari bank. After so much "jugad" , finally.....I managed to get leave.
The later part was getting permission from the parents. It was very risky to ask right away permission for trip to Ladakh with Sneha and Belinda who were believed to be spoilt and spoiling me too. I was already told to keep a distance from them and to be a Sanskari ladaki. ????
So, the safest excuse for me, being in job was to tell that having a training for a week. I was asked to show a training letter, which I typed and sent myself on mail and told them nowadays to cut down cost they send it on mail only. My mother was half satisfied but somewhere in her mind she was still in the doubt.
I told to my to be husband about my plan. He was happy, amused as well as stunned.... I told him I am taking your permission and he was happy that I told atleast him. (Well well well.....????)
So, after spending a week of leave with my parents at my beautiful native in Ratnagiri, Celebrating Ganeshotsava, I left for Mumbai to catch my friends there. On platform my mom still with half doubt, with little sorrow, little anger bid me goodbye as I boarded my train. With some guilt in my mind I sighed, But was excited too - for the next whole week.
I reached Snehas house in the morning, had bath, had breakfast made by aunty - some Saag and white steamy rice bhakris.
There was my bagpack ordered online by Belinda, where I transferred all my stuff's. Belinda also joined us after some times and we all had a mouth watering lunch made by Aunty. It was all sea food. The flight was at the time of dawn. So at evening we just checked in one of the cafe around and had good dose of laughter over the table sipping our glass of some chocolate thing. Before leaving we booked a Cab.
All ready all prepared, on receiving call from Cab driver, we bid audeu to the aunty and marched towards airport to catch our flights to Leh.
It was all chitter chatter excitement and madness as we were waiting for our flight. When we boarded a flight there was fight over window seat then we negotiated to have it one by one on interval of an hour. As we reached near to Leh airport it was all ice, all snow and beautiful arial view of Kashmir and Himalayas. It was my first time to see snow and I was going crazy.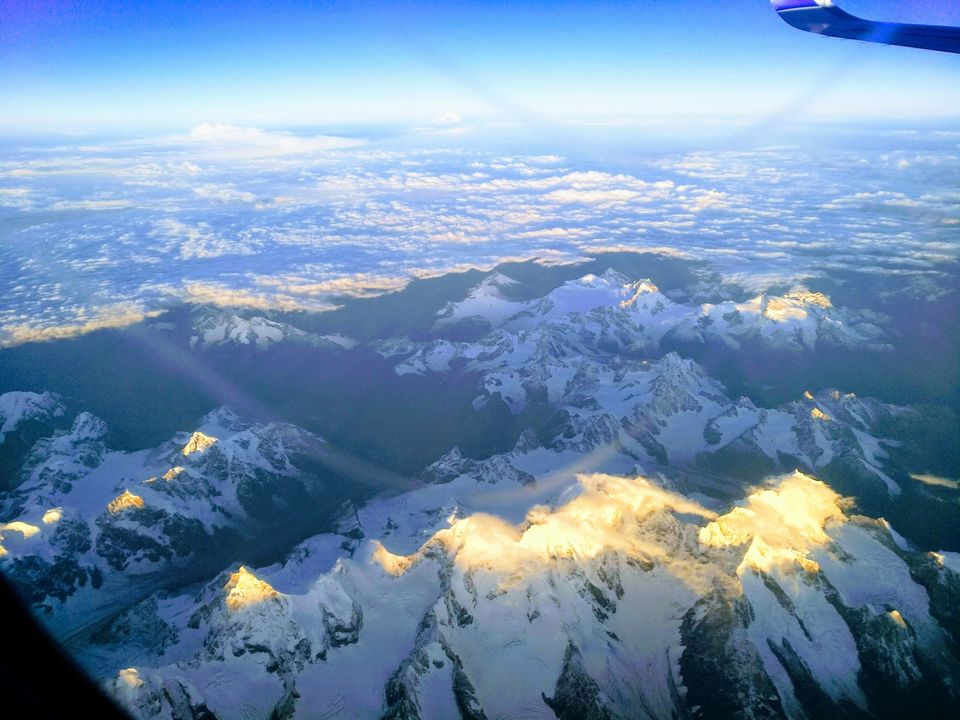 As we got down at the airport we were surrounded by the mountains. It was too cold there. Airport was too basic and simple. When we came out,one Ladakhi boy was standing there with a board having name of Belinda. He was from MMT. He directed us towards our SUV, then he gave us little information and then we moved towards our hotel.
At reception counter, boys welcomed us and gave us keys of our room. It was very nice room with the view of mountains covered with snow across the road. As we did our crazy dance in room for finally making it, our door was knocked to serve us a Tea. There was breakfast outside waiting for us. I was very worried about food like, Would I get Indian food there or I have to survive on Ladakhi food? But luckily and unexpectedly it was Delhi type food made by Paharhi cook.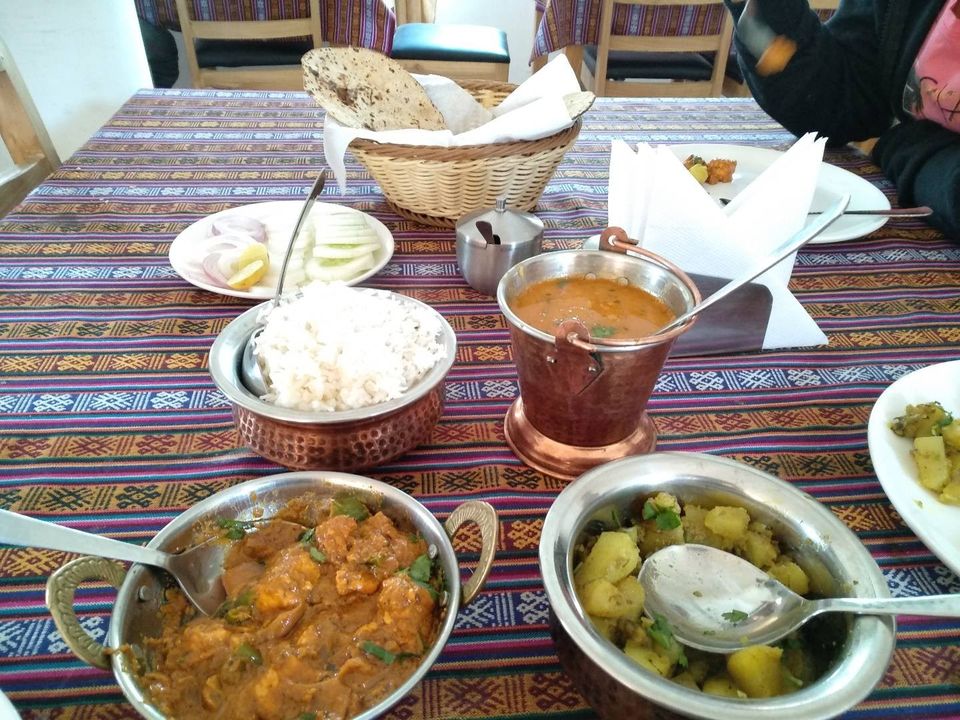 We met Chosphiel there who was our tour operator who gave us brief idea about a trip. First day we were about to spenda day in hotel to adjust with the changed weather. At evening we went in Leh bazar and also had Ladakhi food in evening. Well it was not that bad. Next day we left to visit some of the Monasteries like Thiksey Monastery and others. We enjoyed a day in taking pictures around.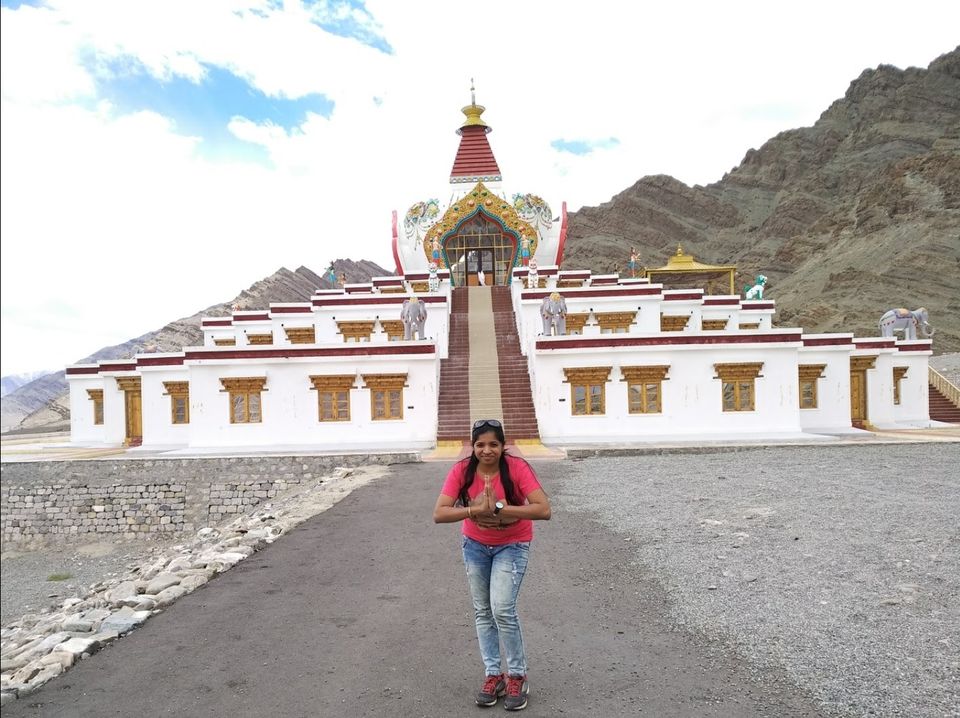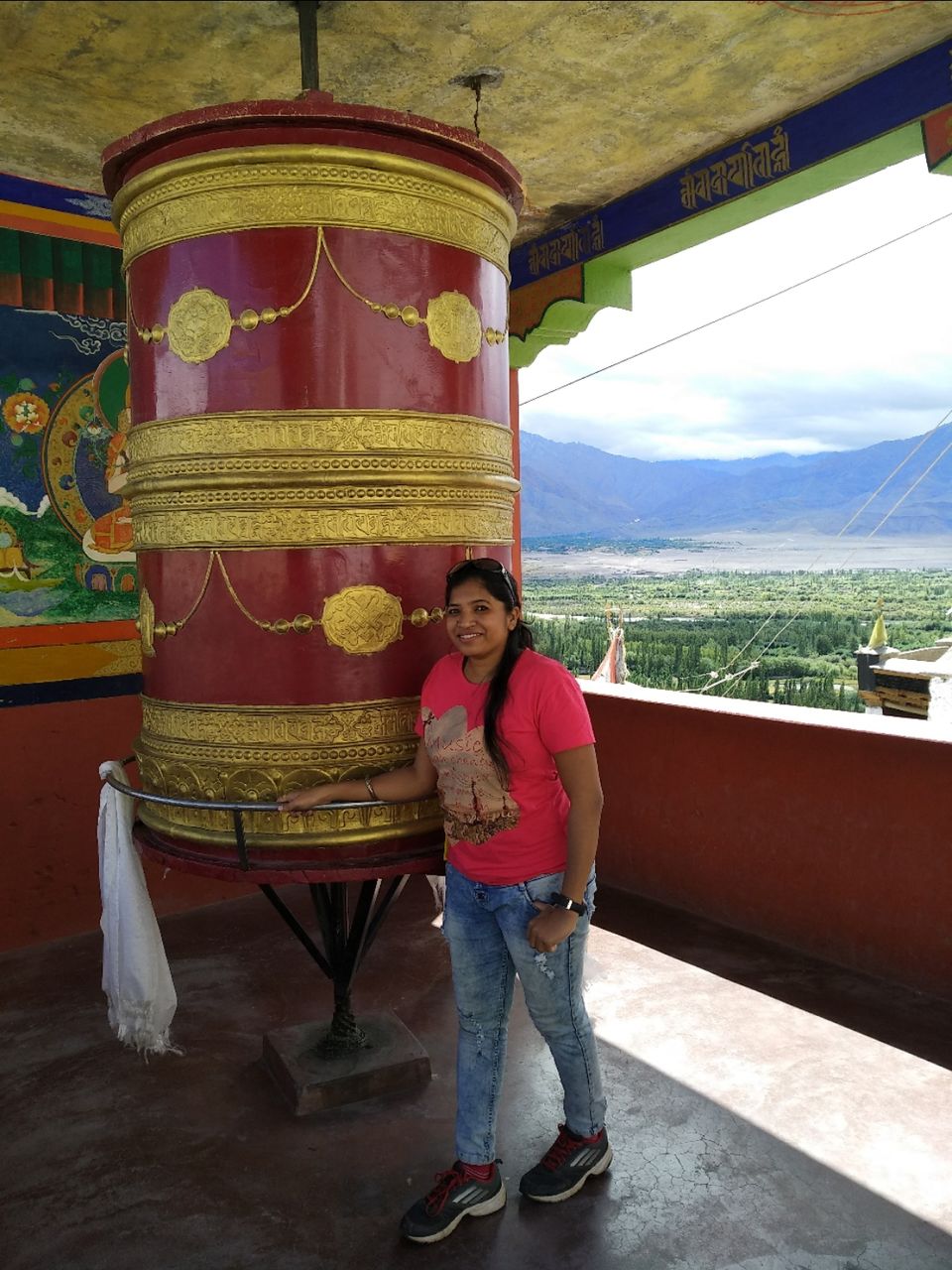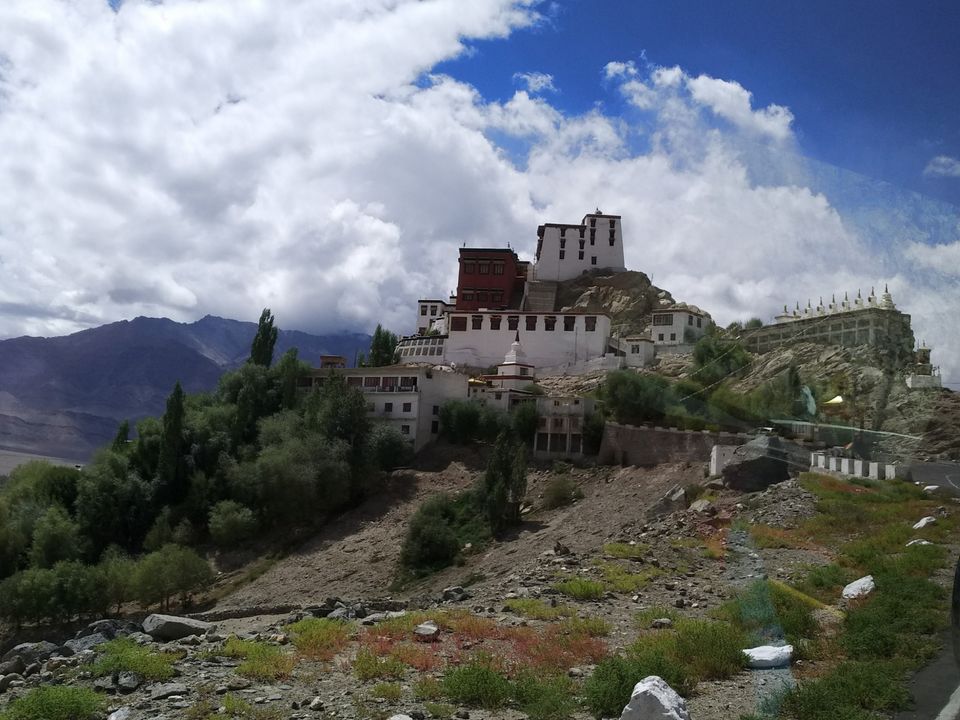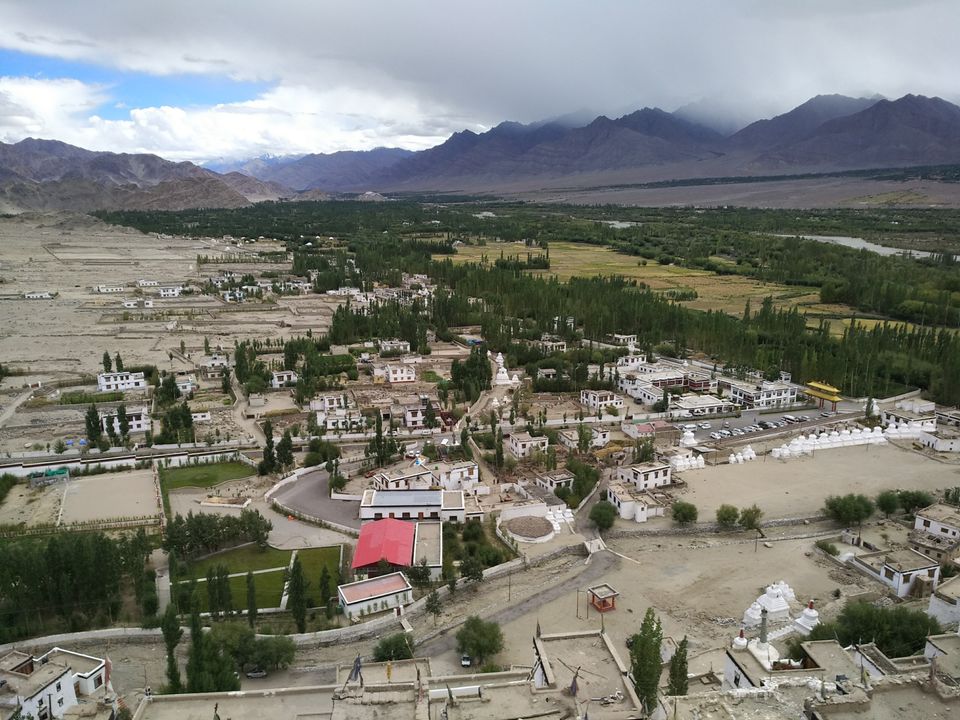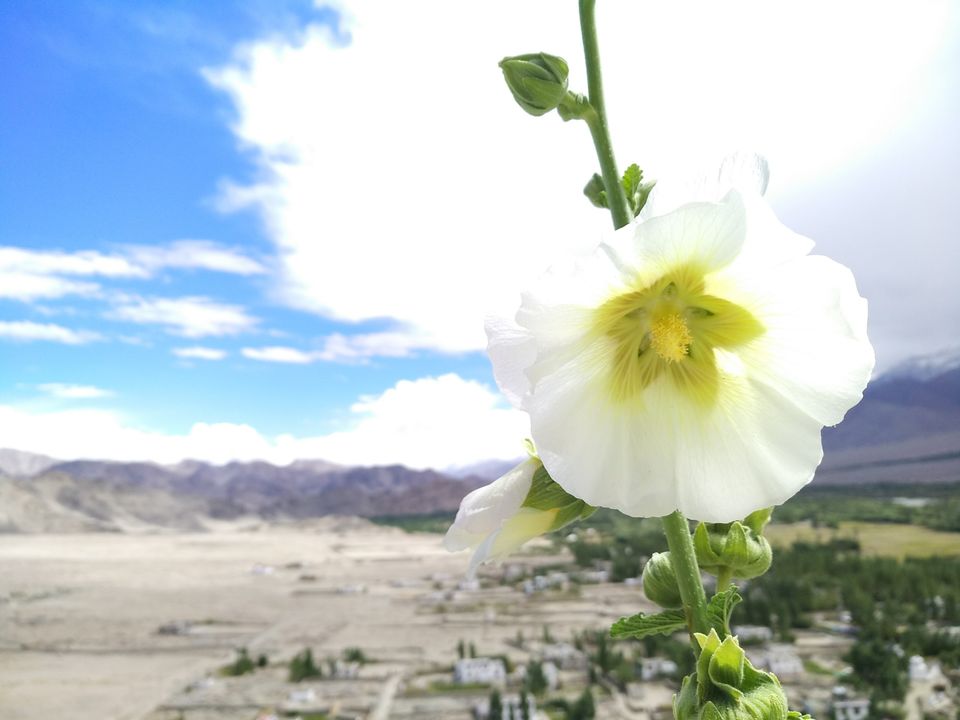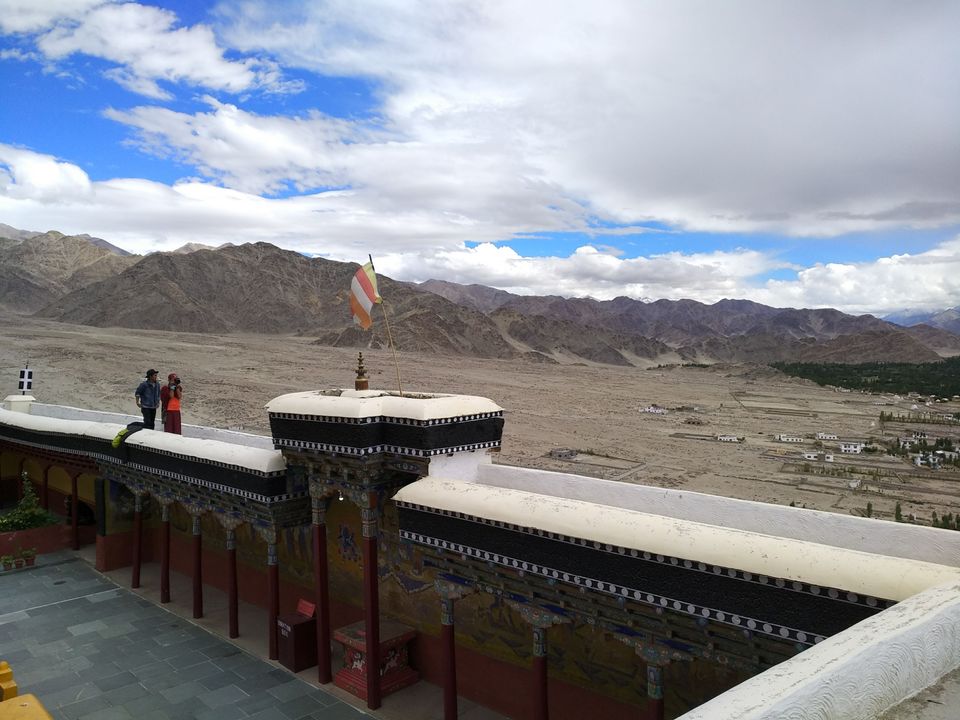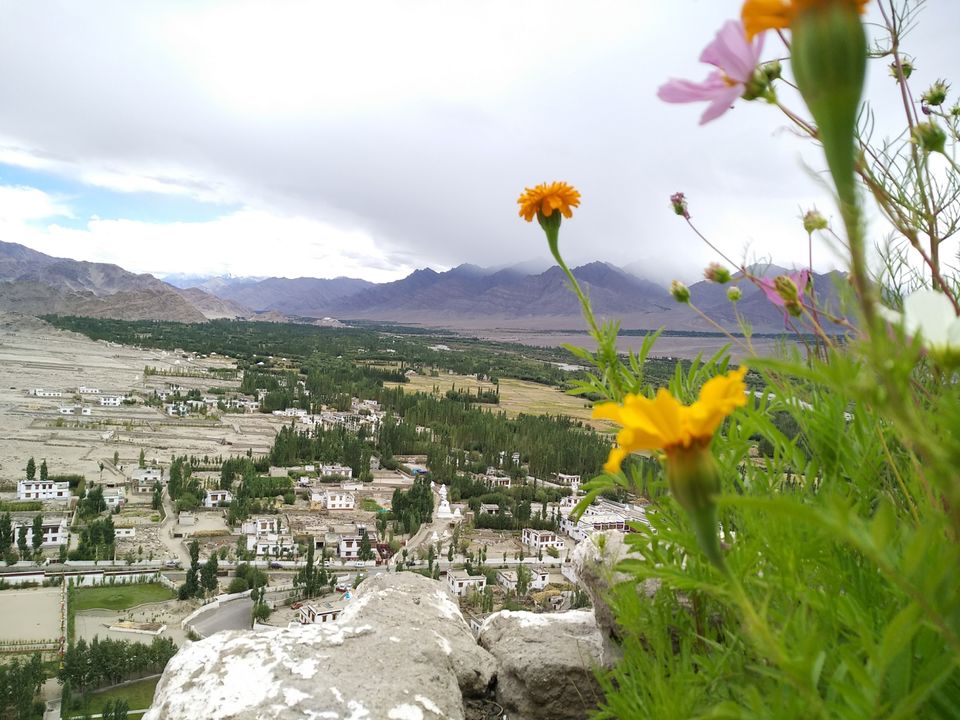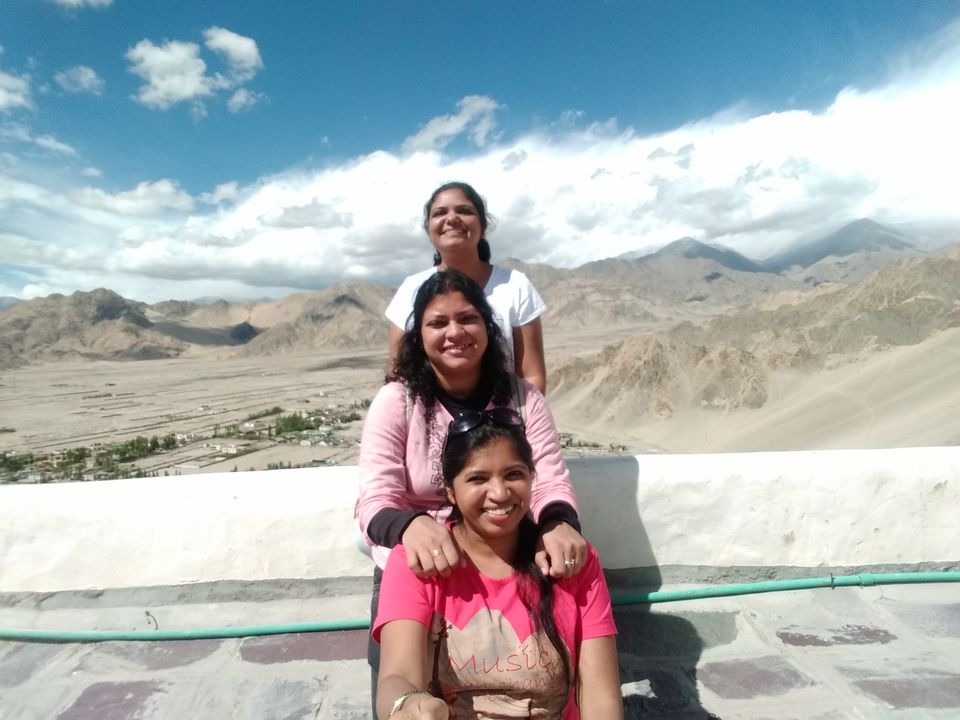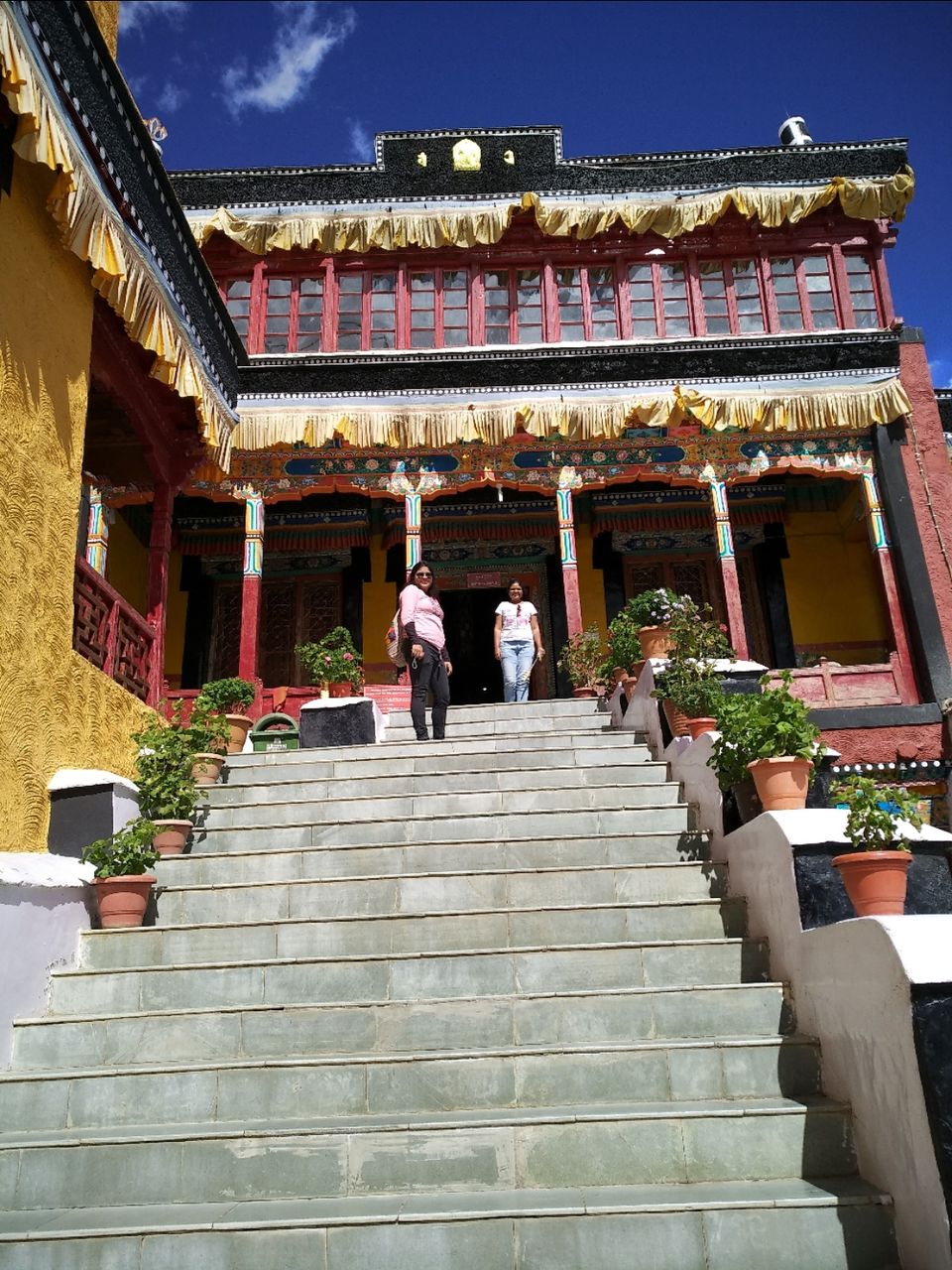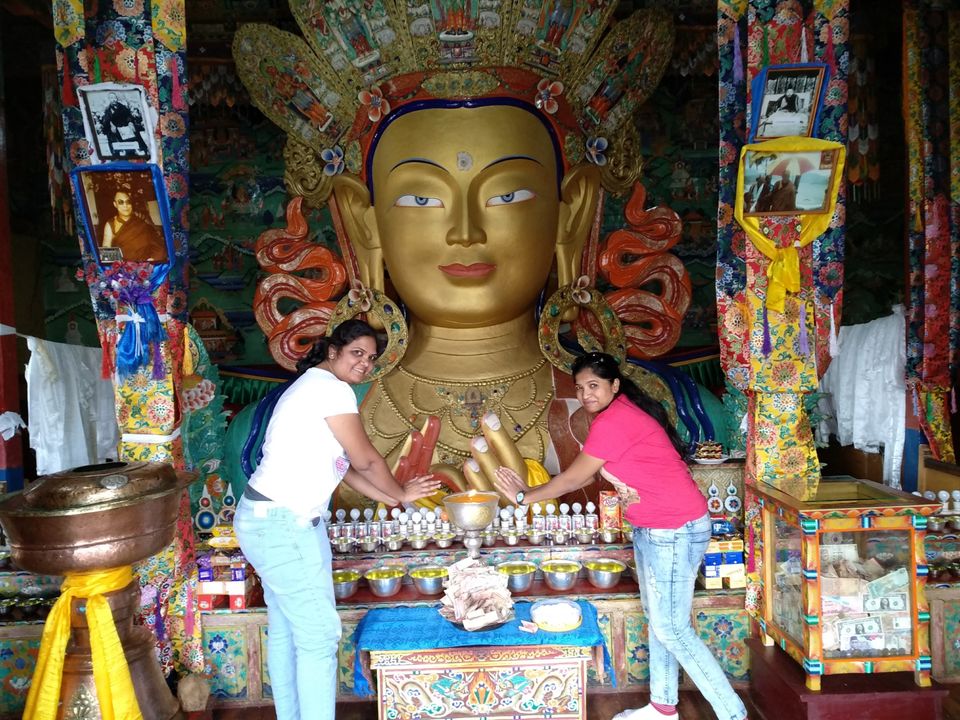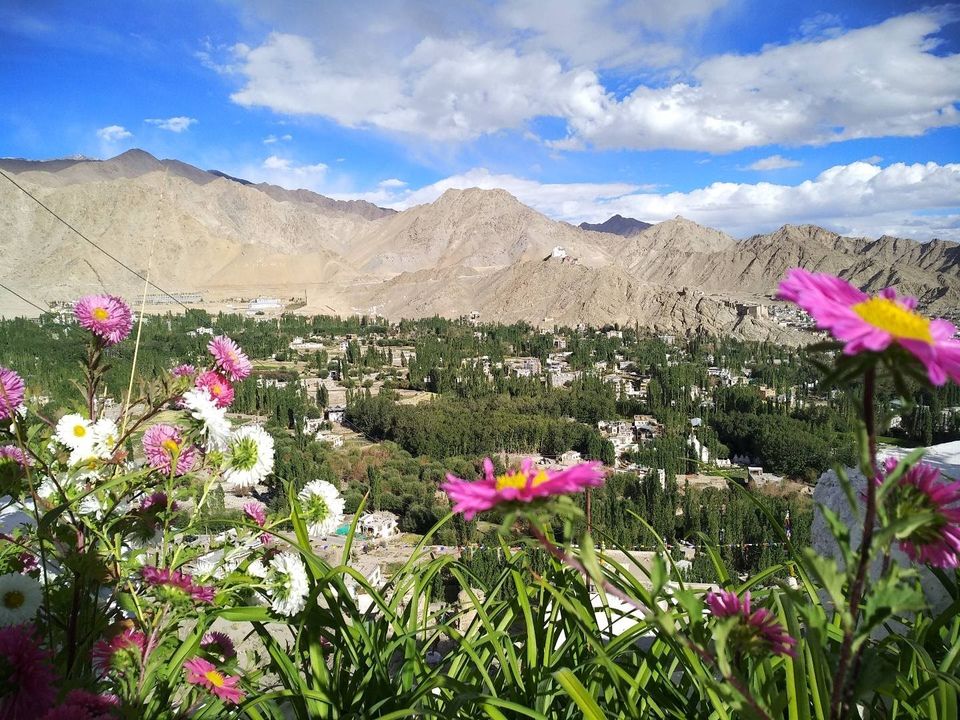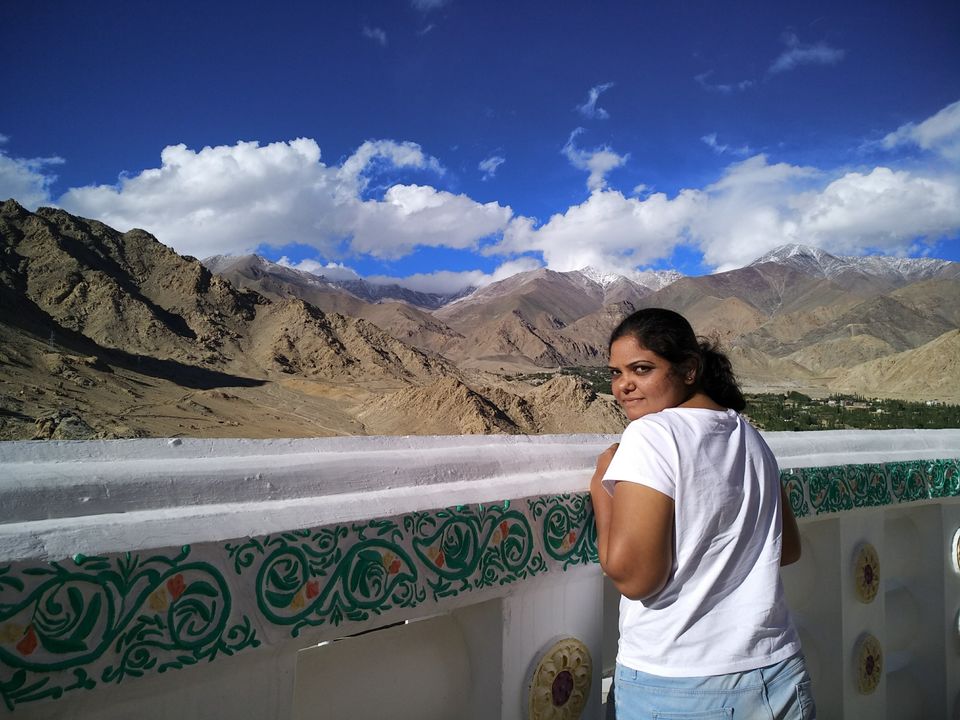 Last stop I think was Shanti Stupa, where one can get view of a whole city as it is situated on the cliff. We also been to Patthar Sahib Gurdwara managed by Indian Army.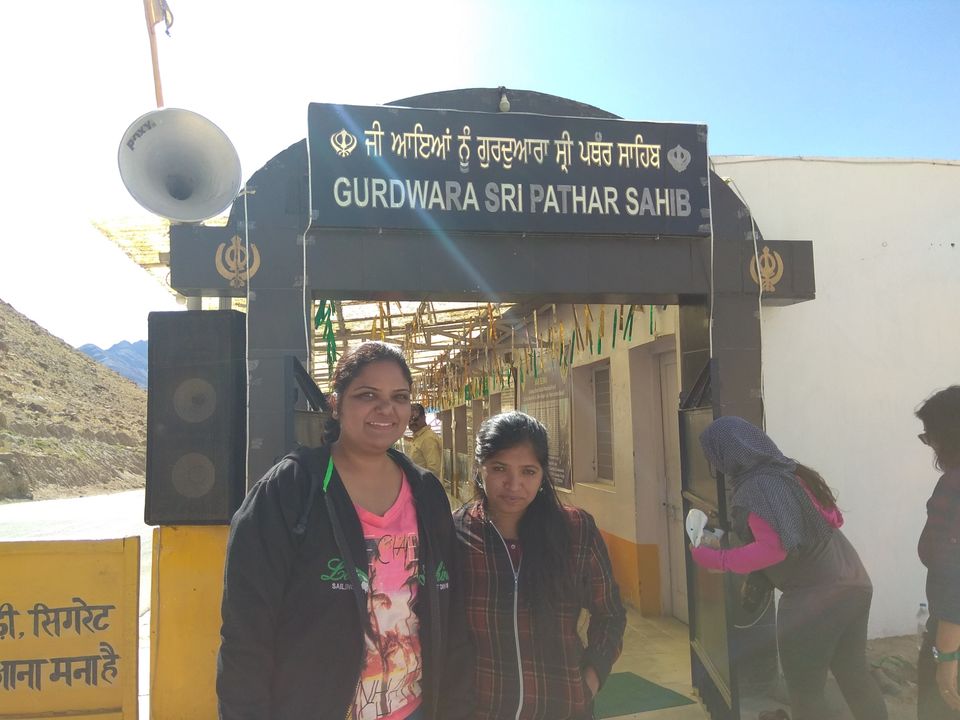 Next day, if I am not wrong we headed for Nubra Valley. We had a pleasant stay in a tent in the valley.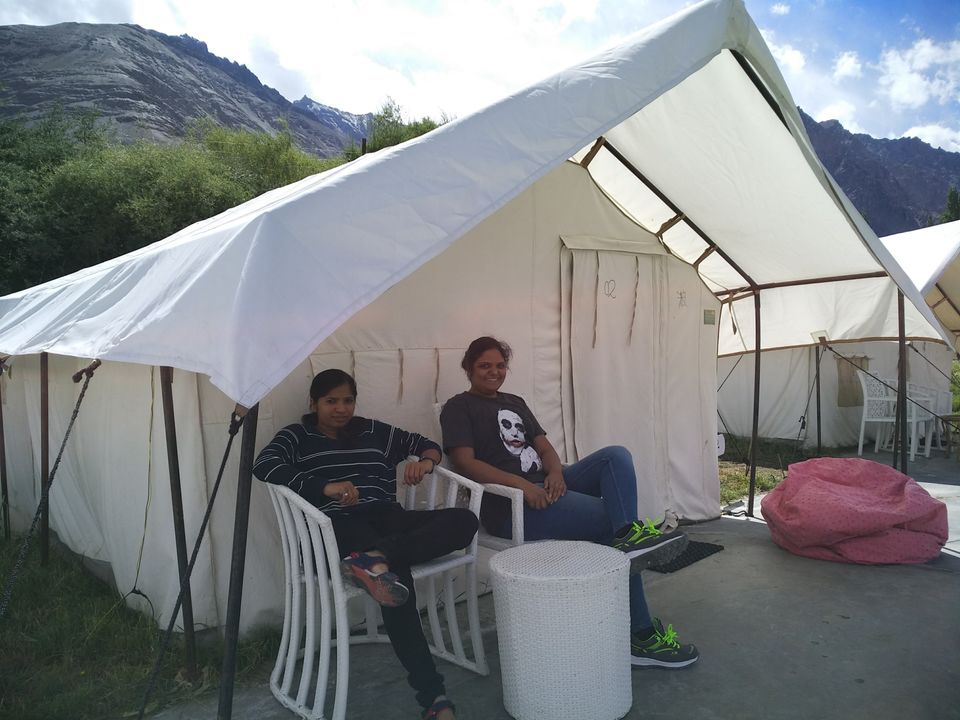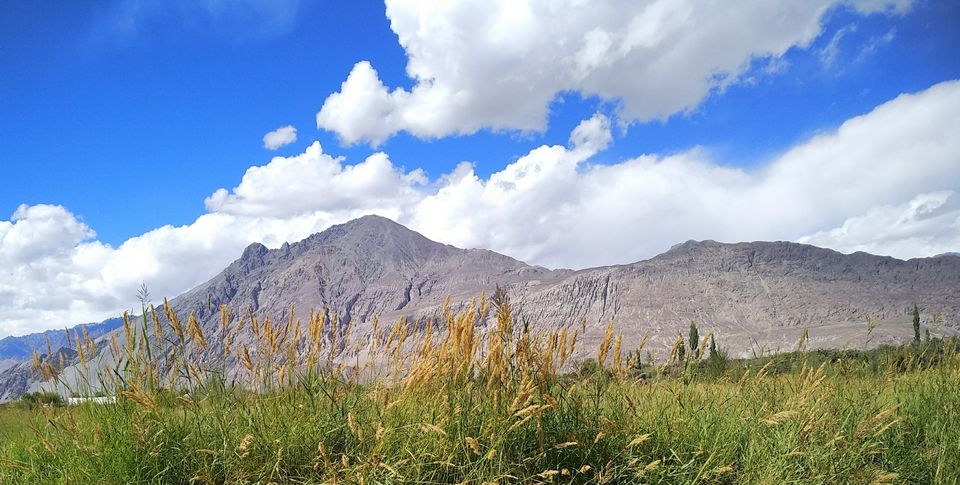 At evening, we enjoyed a bonfire. It was all about giggles and jokes. Later, Chosphiel joined us in chitter chatter with whom we discussed about Ladakh and culture.
By the time Sonam ( A typical Ladakhi name of boys there) our driver also became our friend and it became exchange of two cultures as we discussed about life in Mumbai and Ladakh, differences in Muslims and Buddhists in valley, How Kashmir government is behaving with rest of the Ladakh and all.
Next day we been to Pangong lake and had a stay in a tent in front of the Pangong Tse lake.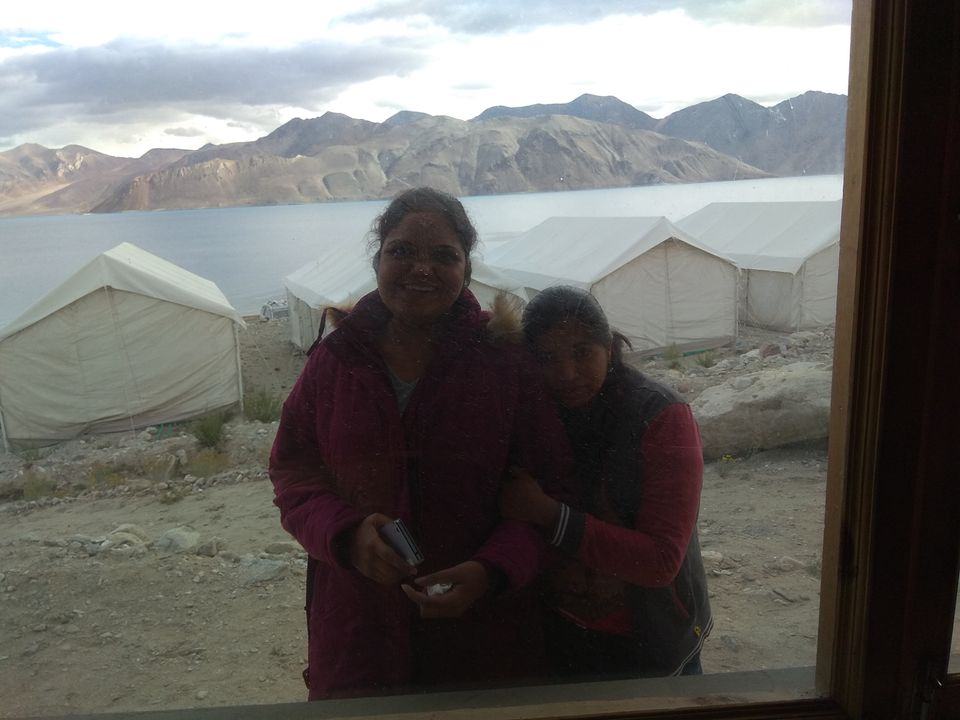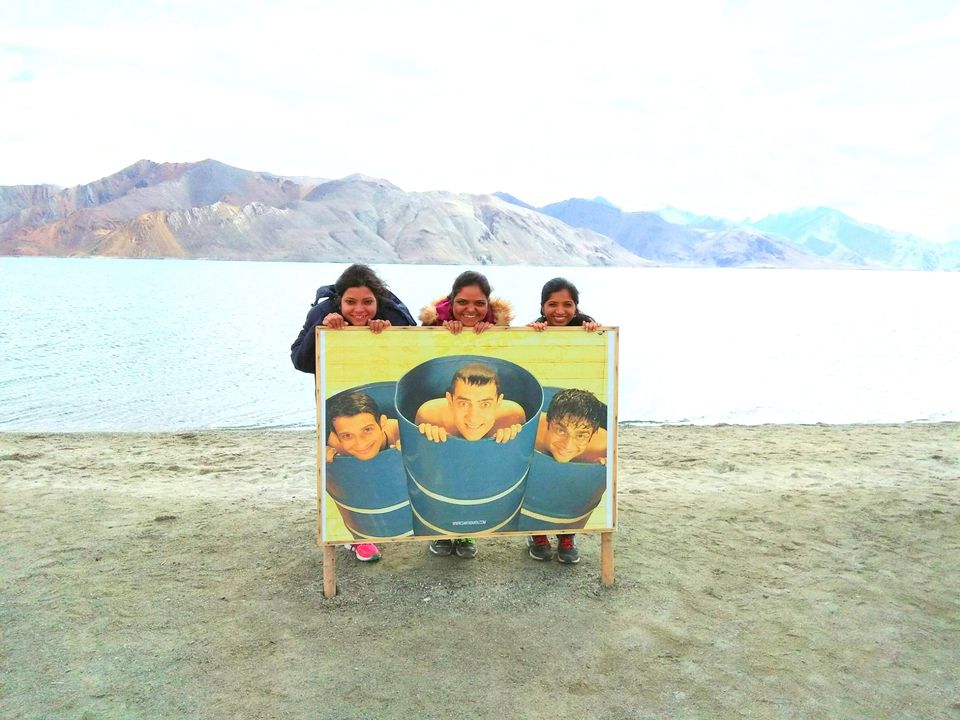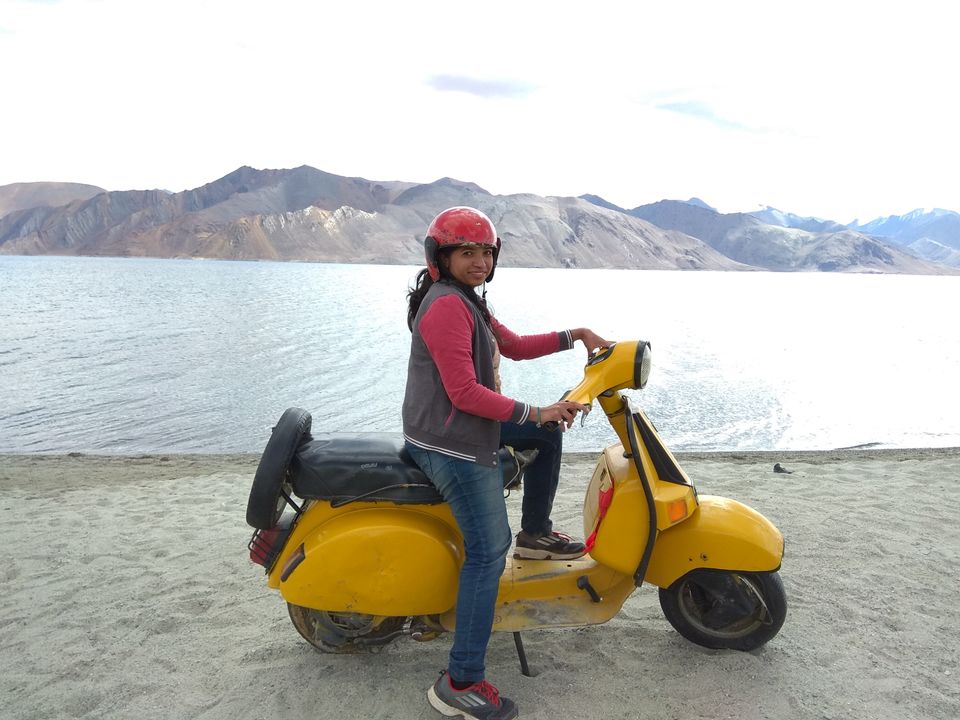 It was very cold there. I cannot explain the beauty of lake in words. I really had a breathing problem there but. So one should be careful while travelling to such places on high altitude. On our way to these places, we been to the highest motorable roads of India, that is Khar dung La and Chang La pass, The Mecca and Medina of the bikers.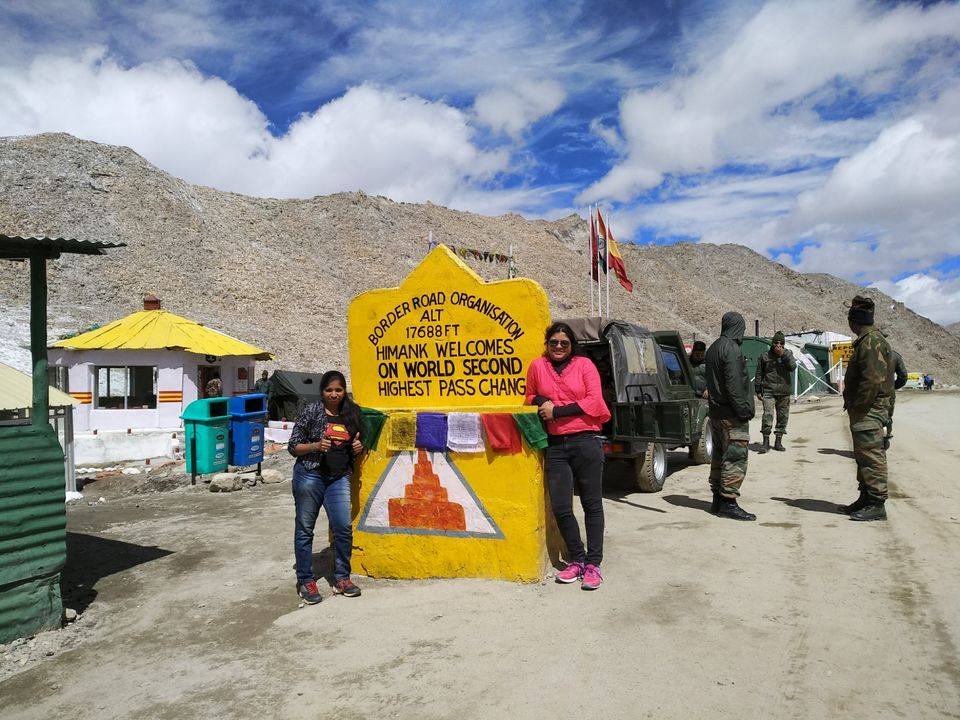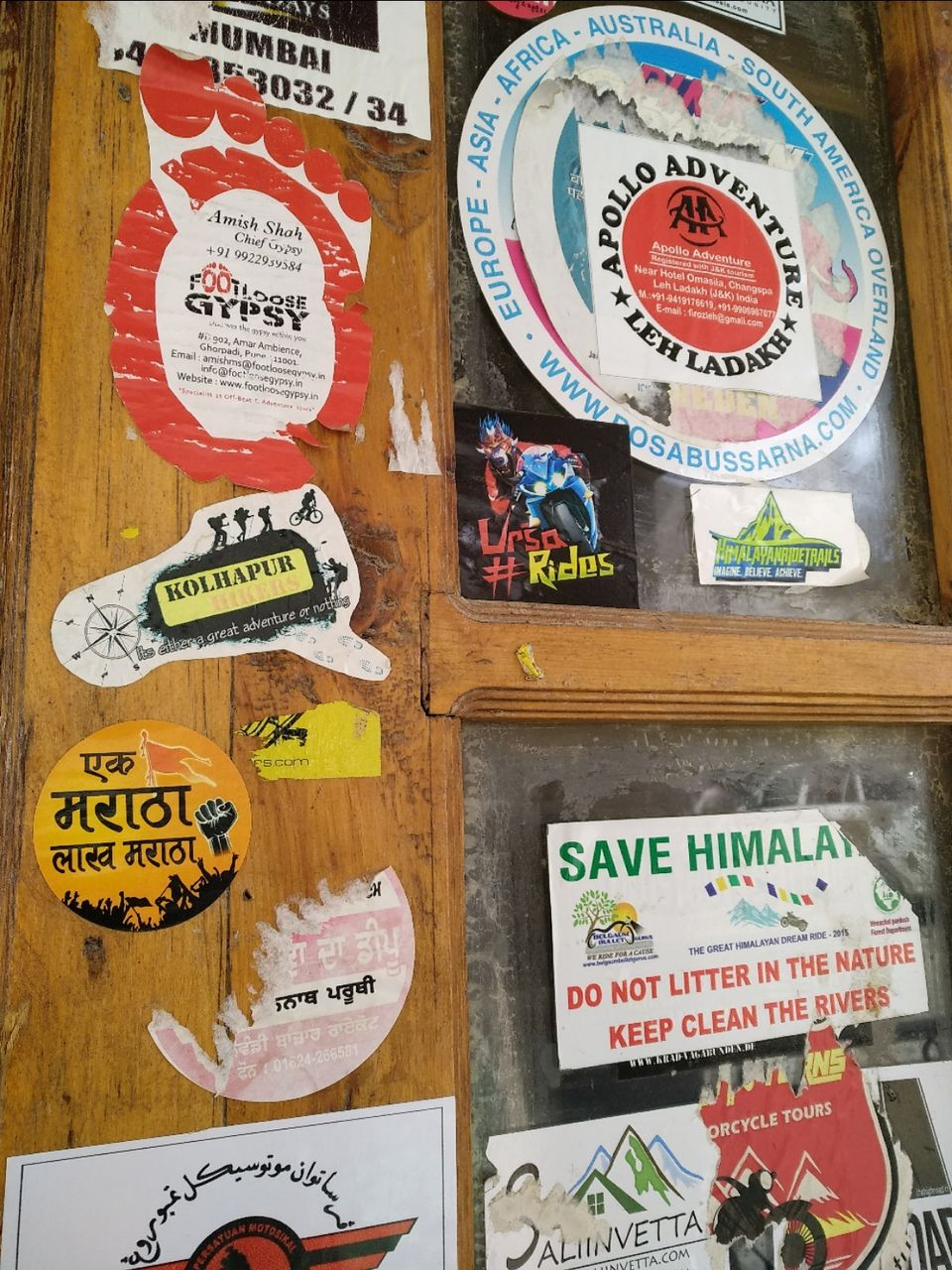 We got to play in snow in these places. On the way of our journey we also had adventure sports like River rafting in none other than Zanskar river and also drove AVF bikes on the sand of Nubra.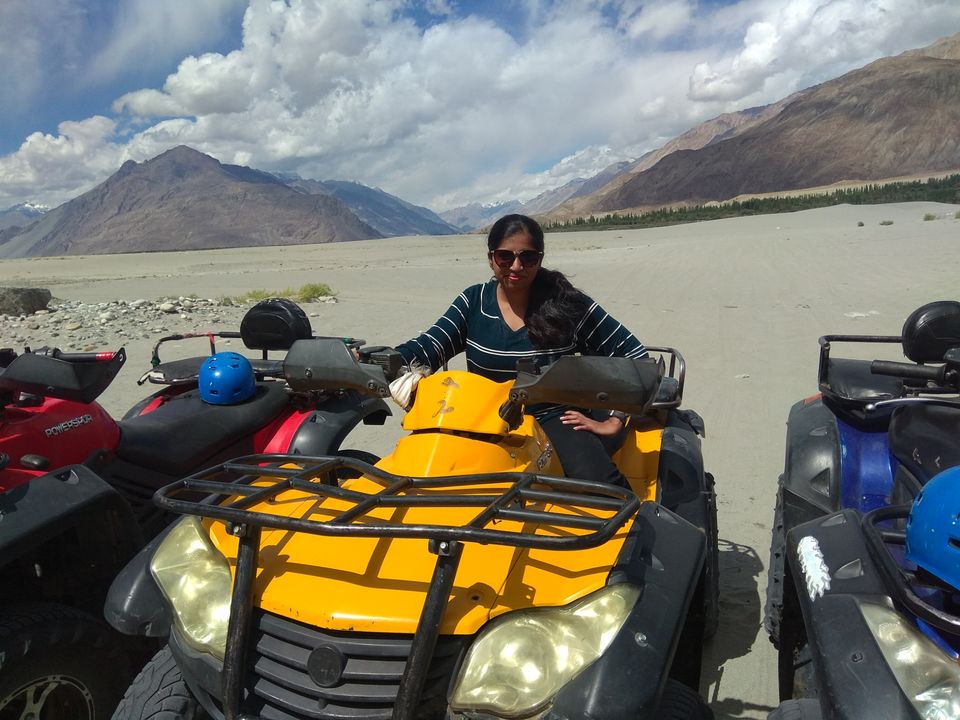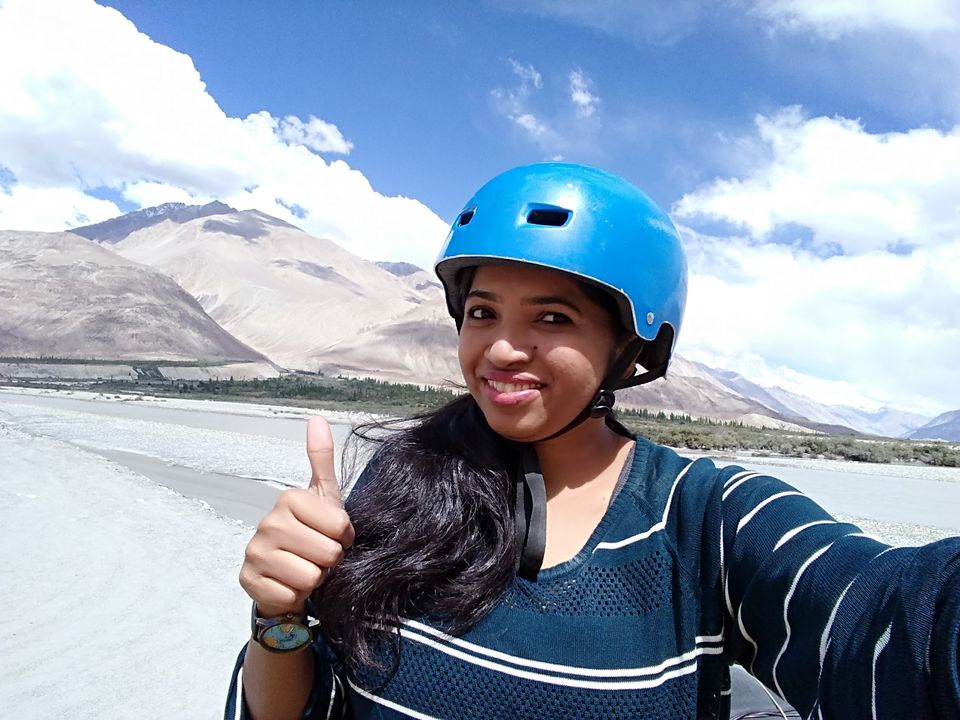 Last day we been to a War museum "Hall Of The Fame" ,built in the memory of our brave heart soldiers which left us in tears.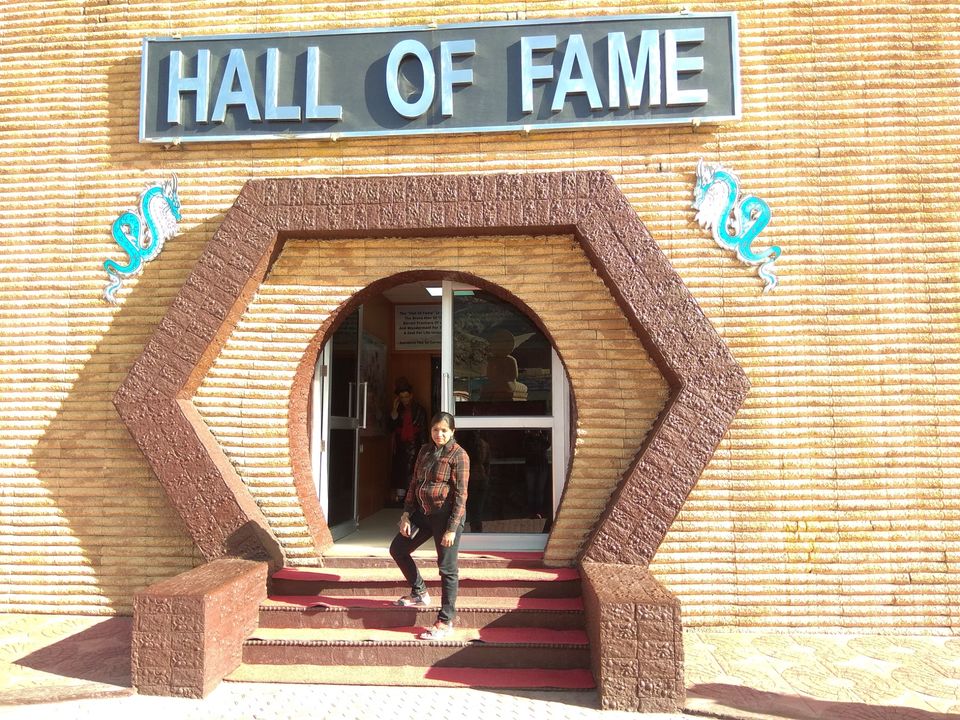 We came to know that there are some places which we are not included in our itinerary like Leh palace, Zoravat Fort and hot Springs somewhere there. With the resolution to come back for the Chaddar Trek we with heavy heart left the place... It was none other than a female version of a movie : JNMD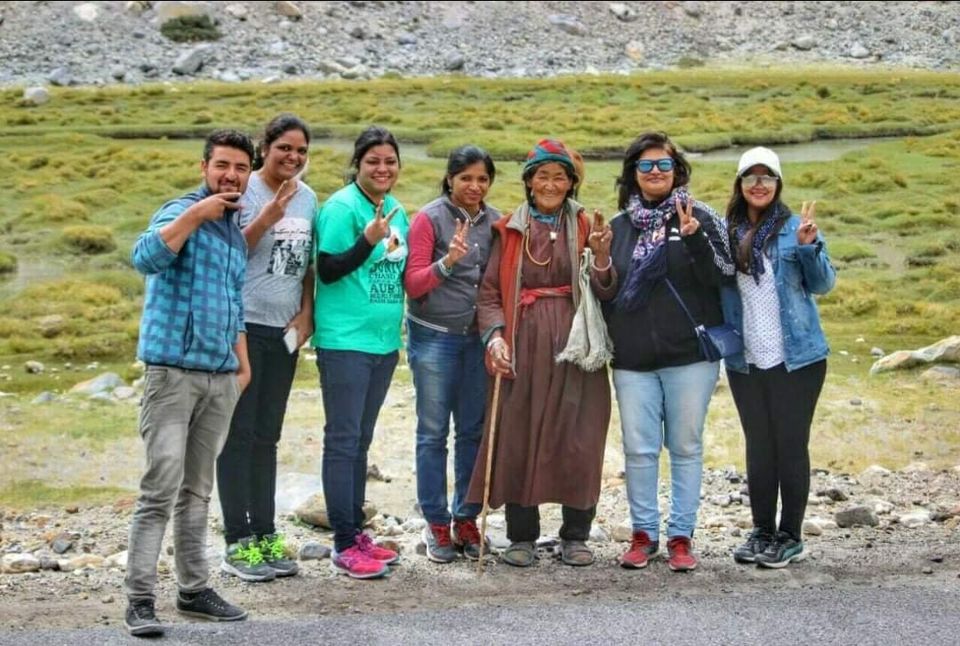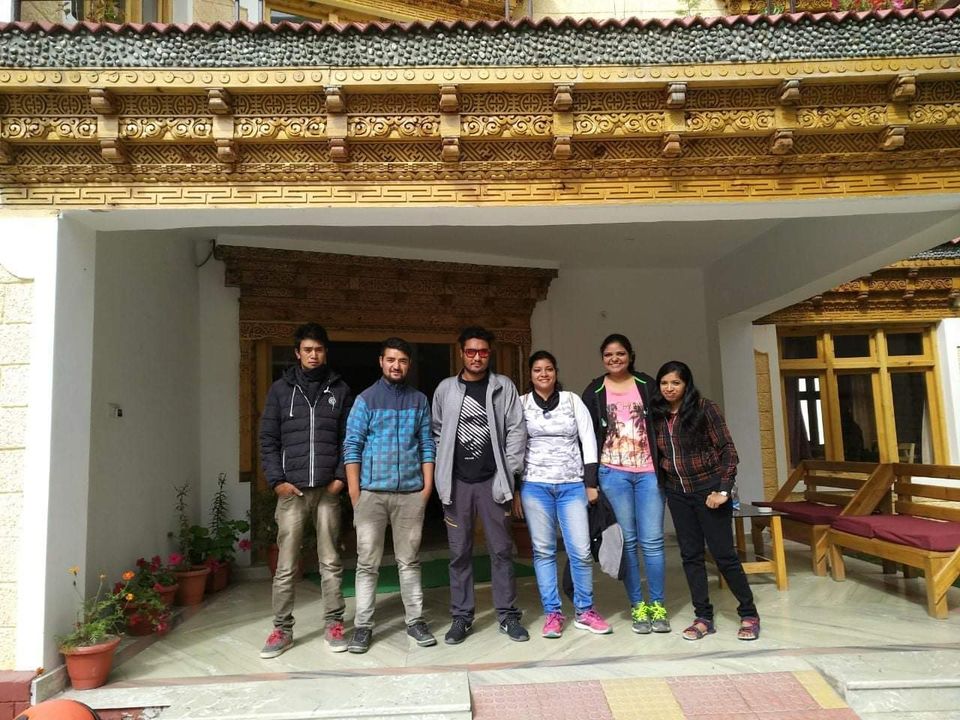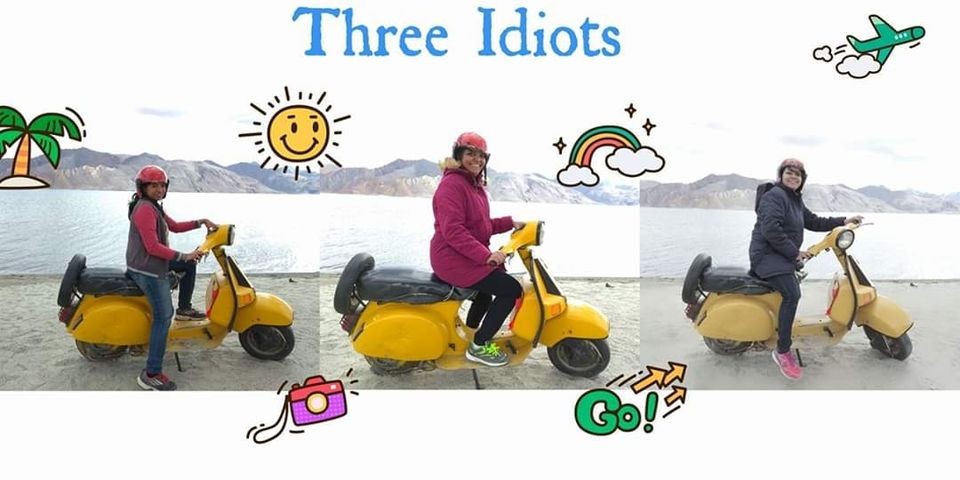 Frequent Searches Leading To This Page:-
Best Tour Packages for Ladakh, Places to Visit in Ladakh, Budget Trip Packages for Group to Ladakh, Things to do in Ladakh, Cheapest Ladakh Tour Packages, Top Ladakh tour packages with price