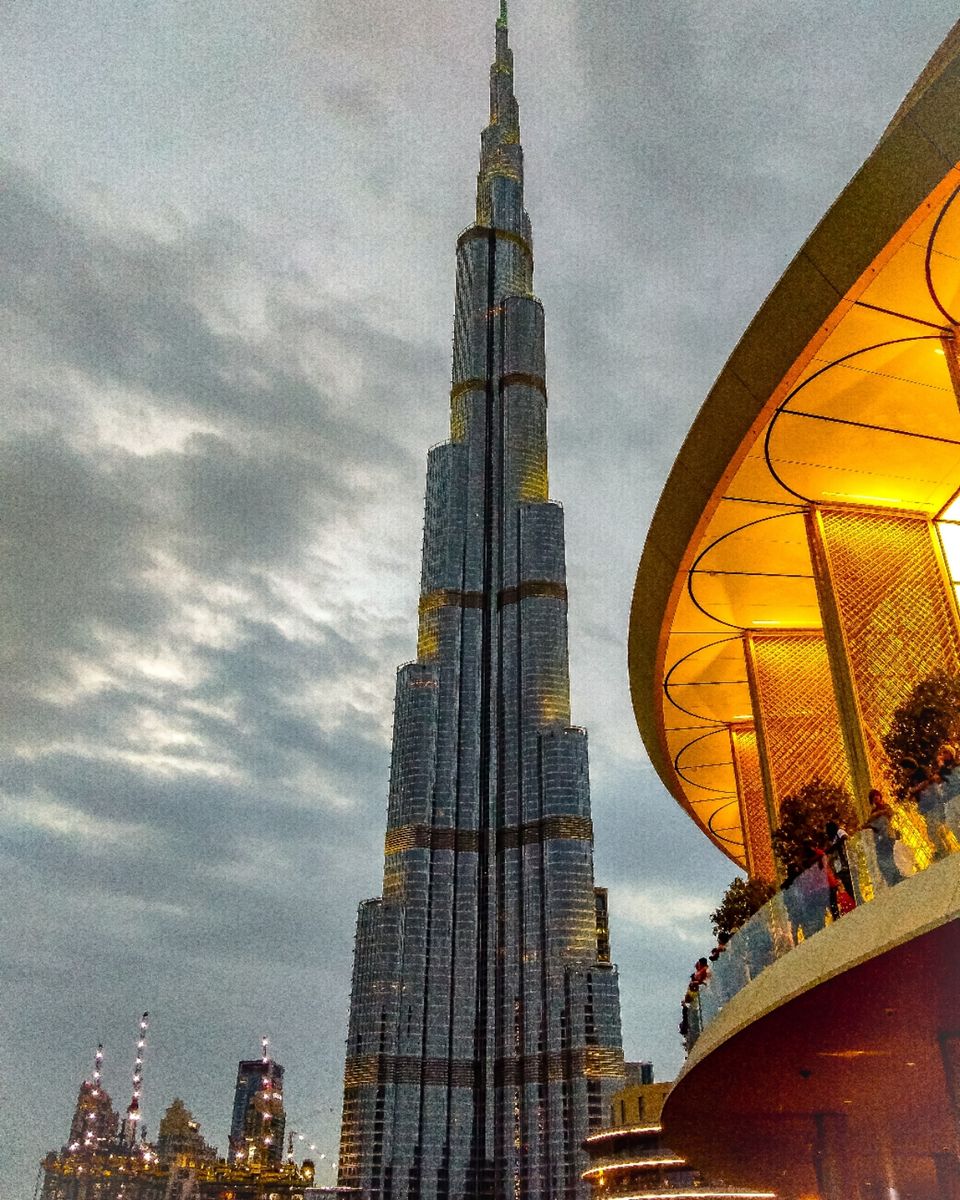 Dubai was always in our bucket list but we kept on ignoring it because of some reason, finally the time came and I can't wait to share my experience with all of you.
My sister and I were looking at budget holidays not too far away from India and Dubai came at no. 1 position in our Top 10 list of places nearby. Without thinking too much we booked our flights, remember that's how travel plans are made, if we keep on analysing things then the trip will never come out the planning phase, so be a little spontaneous and don't overthink just go ahead with the first step.
Since we booked the trip 2 months in advance we got a fair deal for return tickets - 15 k return, in the course of the next few days we booked the hotel, since we were not looking for a luxurious stay we booked a 4 star hotel not too far from the city centre and the plus point was free shuttle bus to major attractions and free pick and drop to metro station which was not too far away. So all those on a budget trip to Dubai can go ahead and book the Arabian park hotel, it's good on the pocket and has nice and helpful staff plus free shuttle bus!
The next step was the itinerary.
Well Dubai is a city that offers you a lot of things -amusement parks, aquarium, dolphin shows, museums, beaches, safari, malls, etc. It's difficult to cover everything so we selected the few major attractions that are striking for Dubai and decided to book our attractions from an app called - Headout, a very good suggestion given by a fellow tripoto traveller because we ended up saving quite a bit of money since the discounts on this app are amazing.
If you're in Dubai for more than 3 days it's suggested that you buy a Noll card which is valid on buses and metros throughout Dubai and it will save you from the hassle of buying a ticket everytime you travel. Since taxis were a bit costly a major portion of our travelling was done in metro.
Dubai creek connects old Dubai with new Dubai through a Water Taxi that you can take for just 1 Dhiram, a must do activity to explore the creek. You can also try the Dhow cruise that will offer you a one and a half hour ride on the creek with some mouth watering food and shows to keep you entertained.
So we reach Dubai around 11 in the morning and we have almost the whole day with us, we didn't want to waste our day so we decided to head to palm jumeirah which was about 40 minutes away from our hotel and well connected by metro.The tree-shaped Palm Jumeirah island is known for grand hotels, posh sea facing apartments and beach boardwalk. One can easily spend a full day by either sitting at the beach trying some water Sports or just enjoying the beautiful sunset with some Schwarma or drinks from the the nearby restaurants. The Dubai marina and jumeirah beach are must see places when in Dubai. Don't forget to take the monorail and head to Palm Atlantis which is a luxury 5 star hotel, enjoy gazing at the majestic hotel from the boardwalk located right opposite the hotel and enjoy the winds blowing at full speed.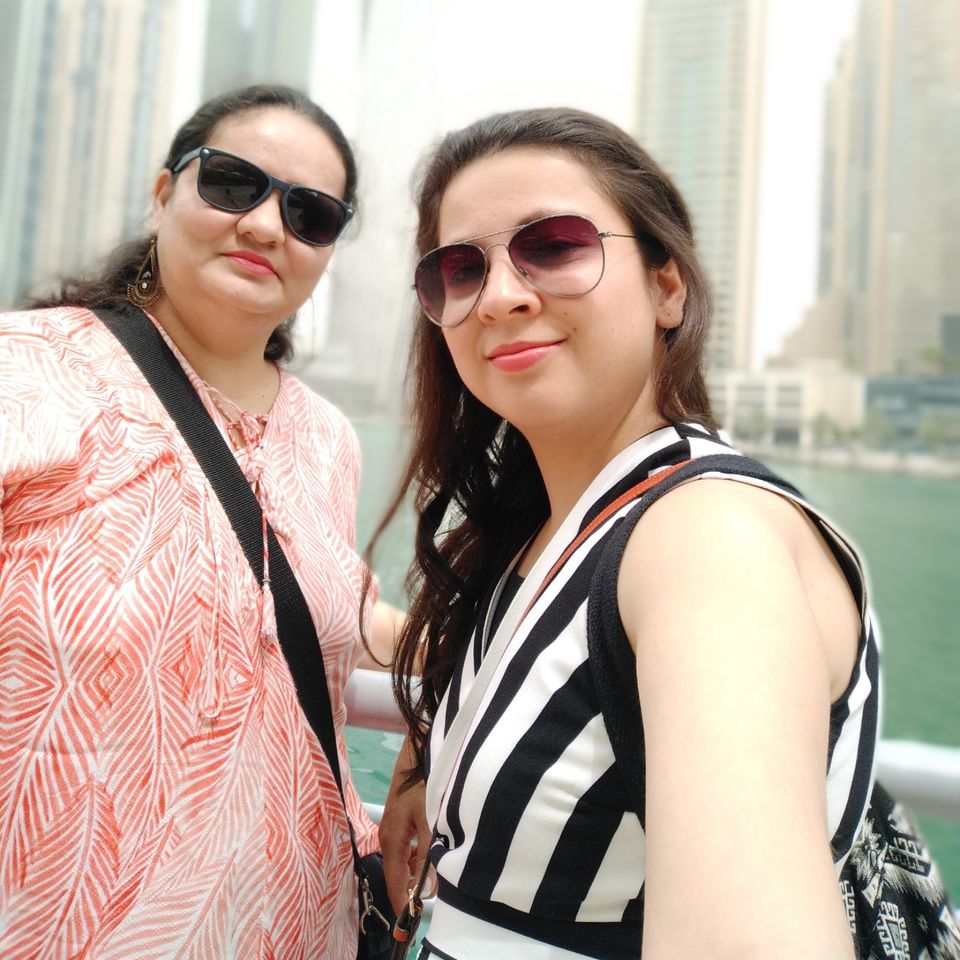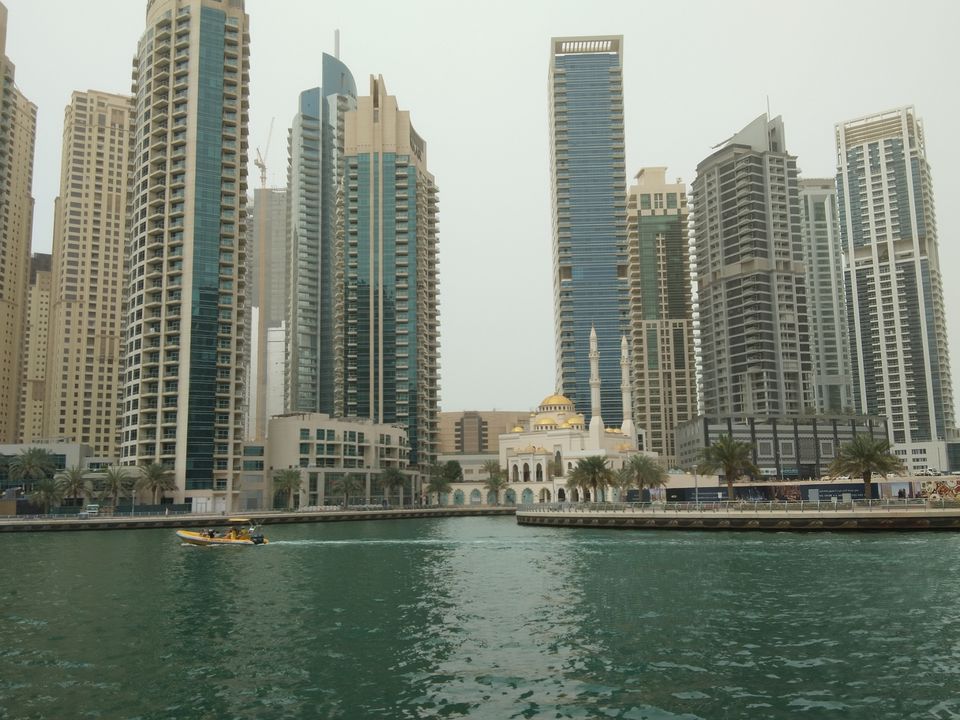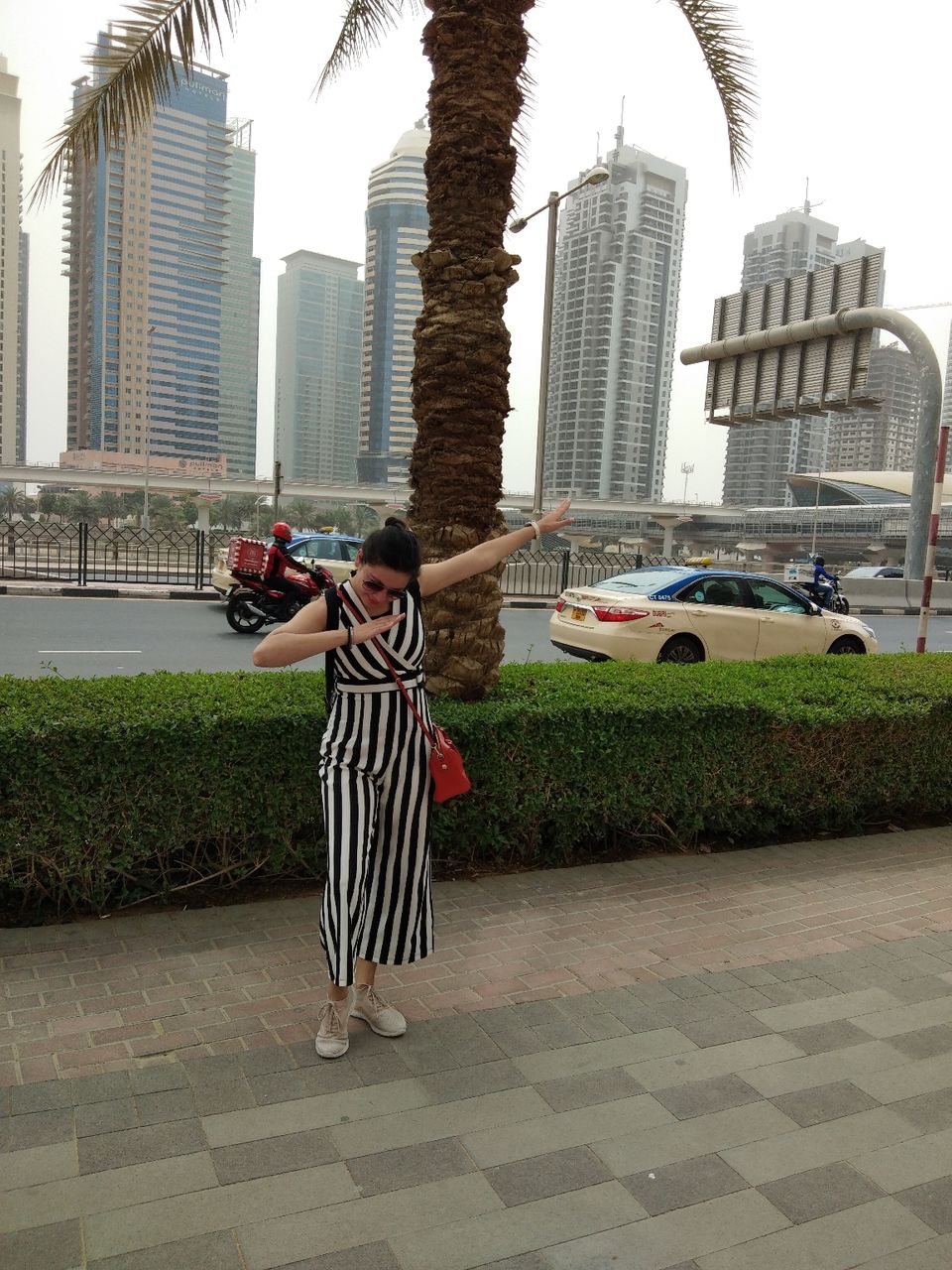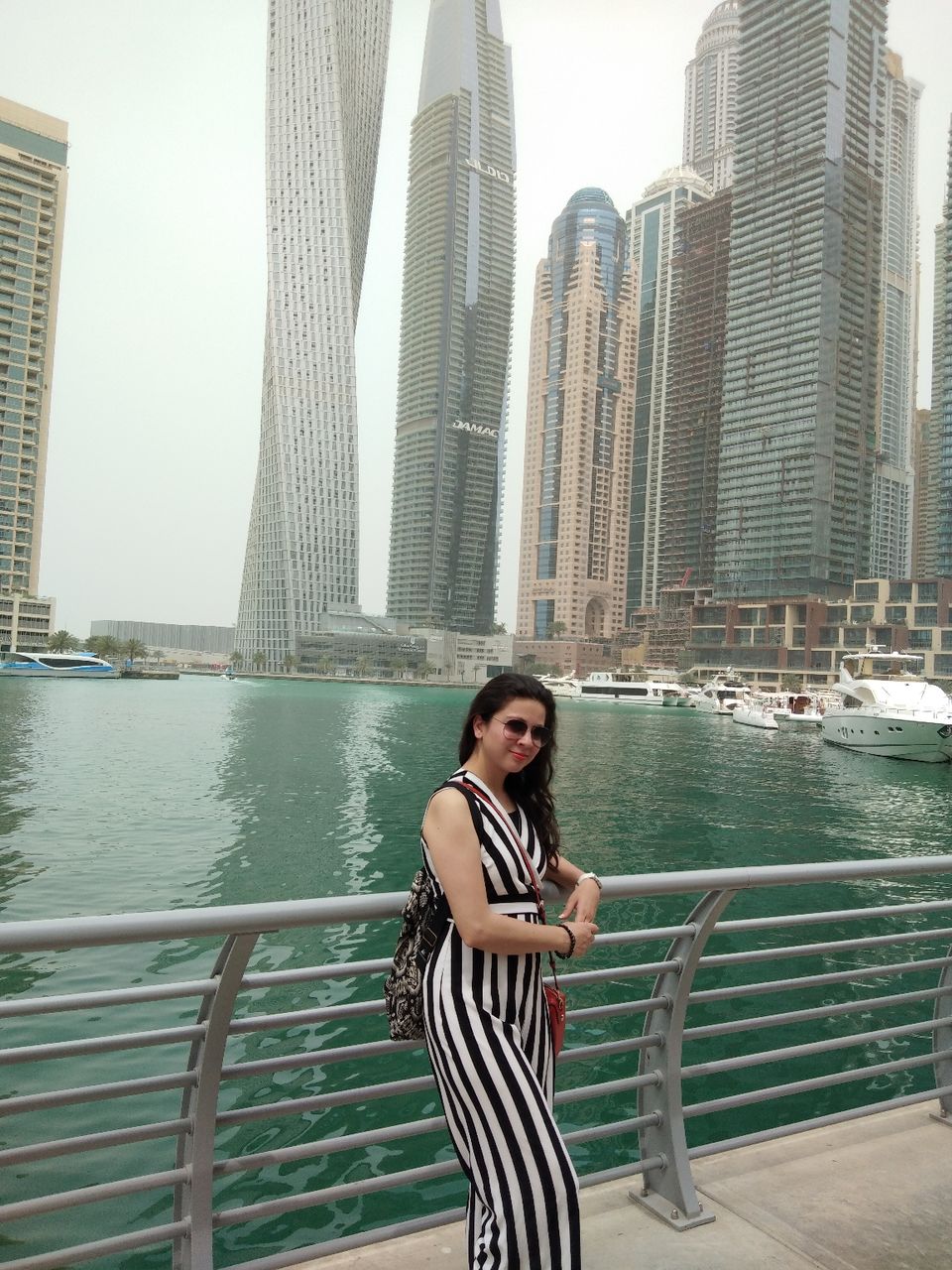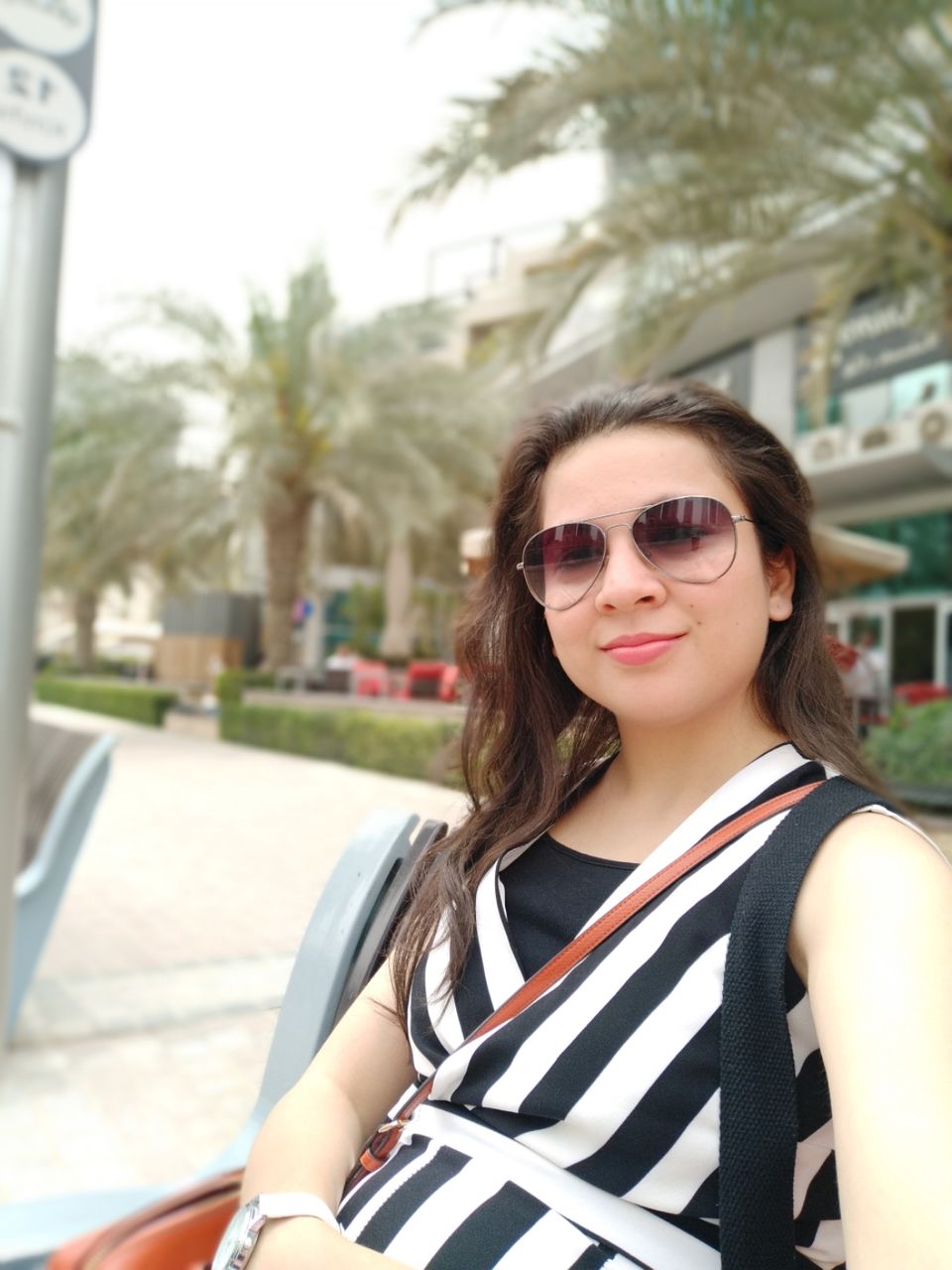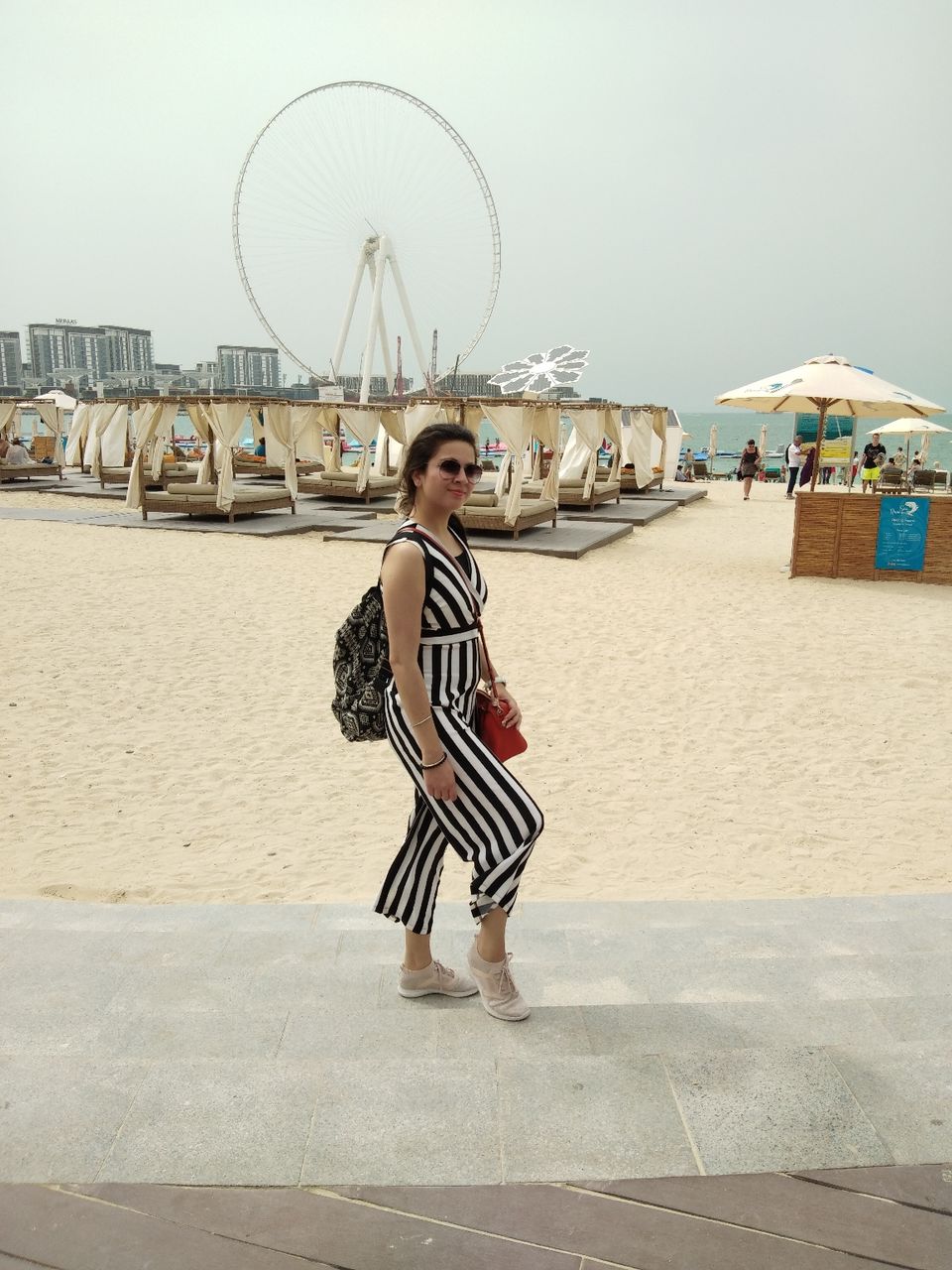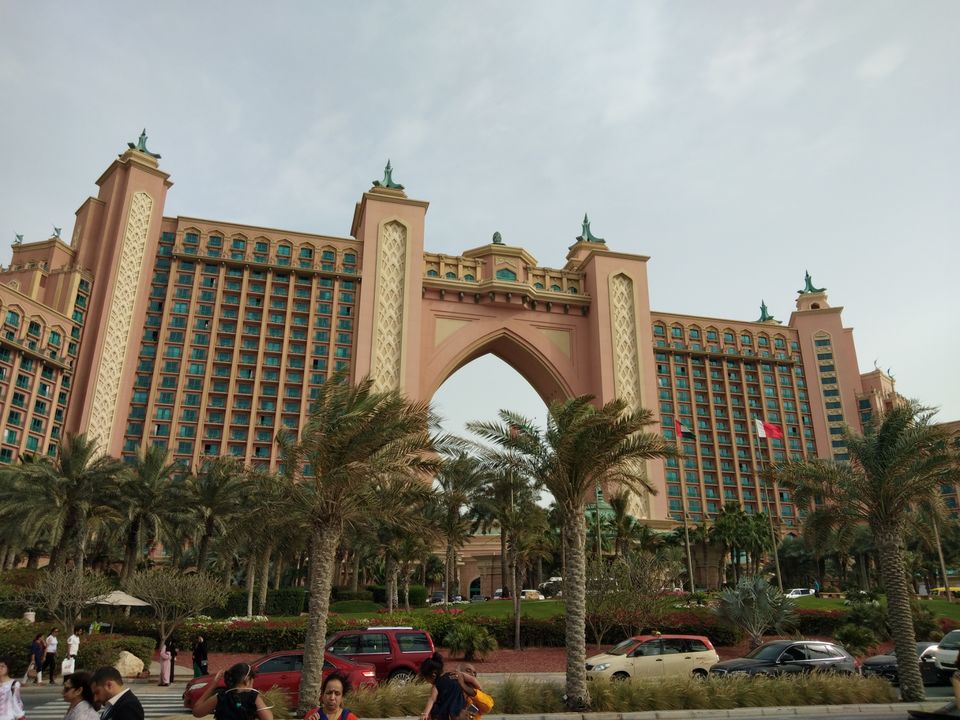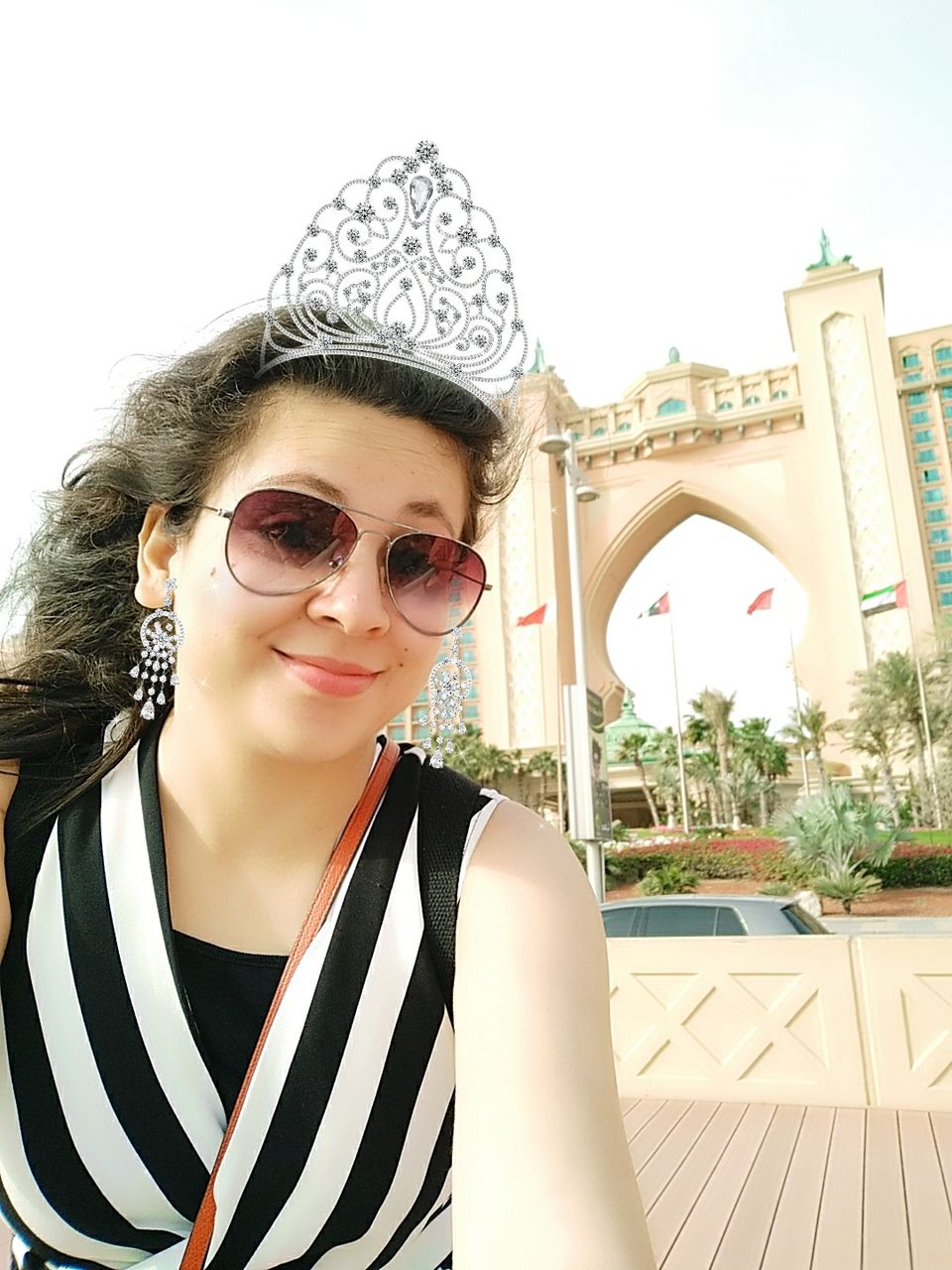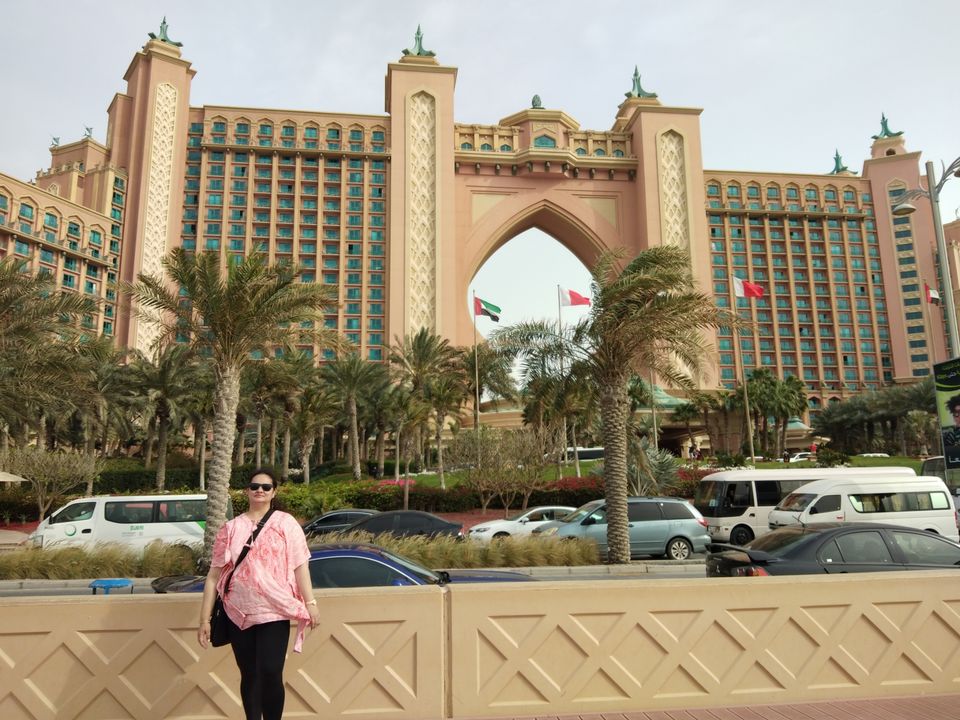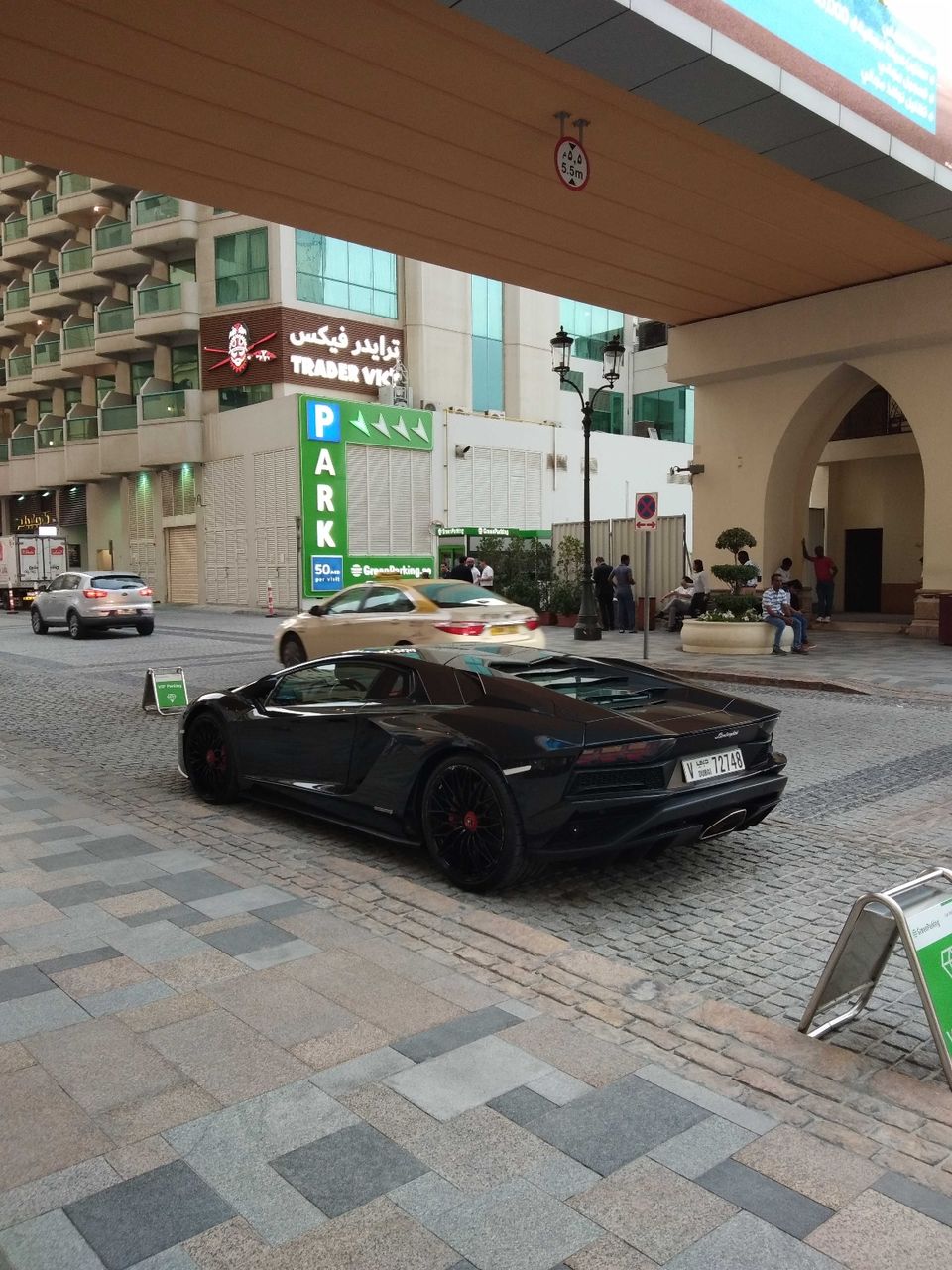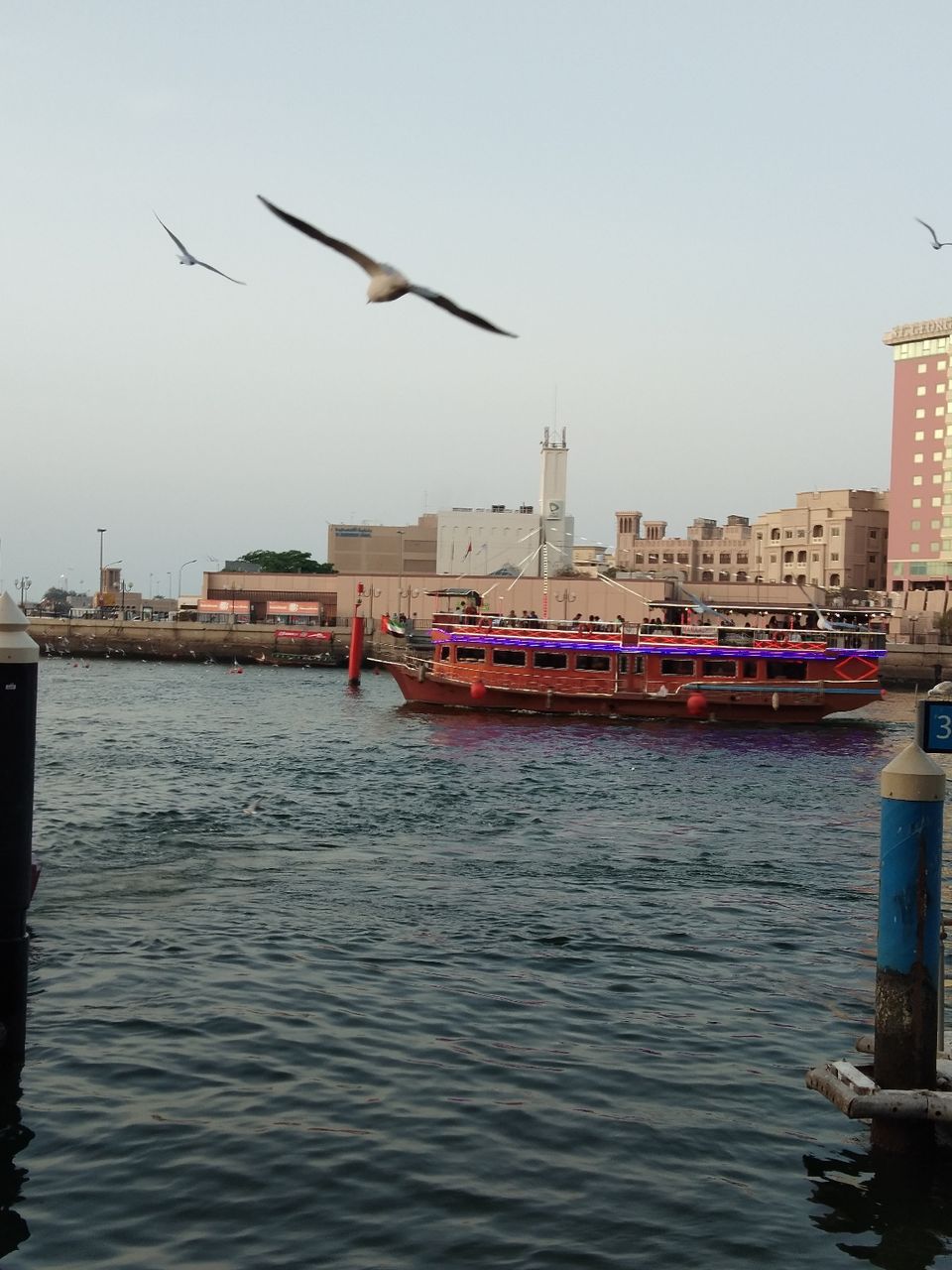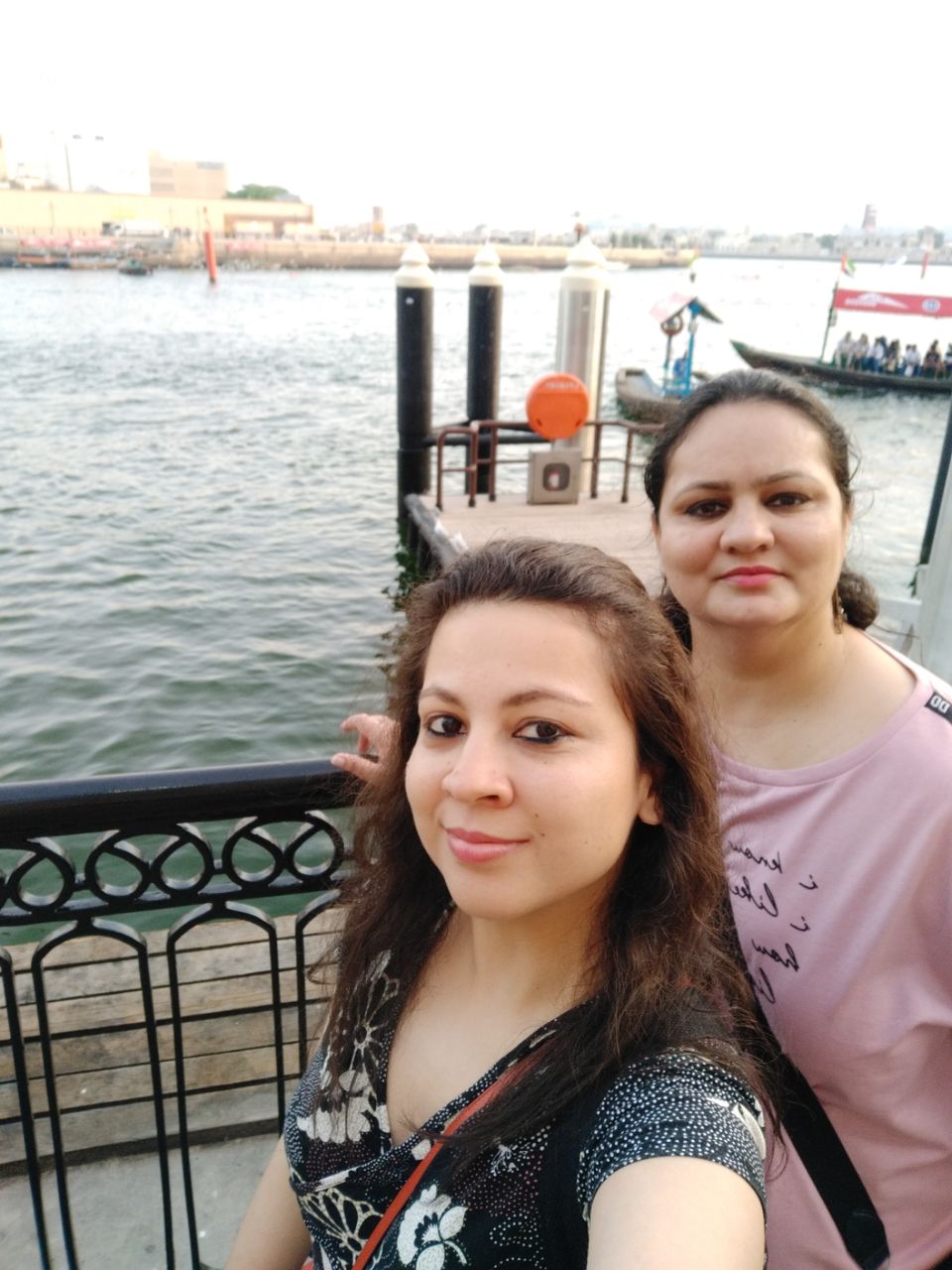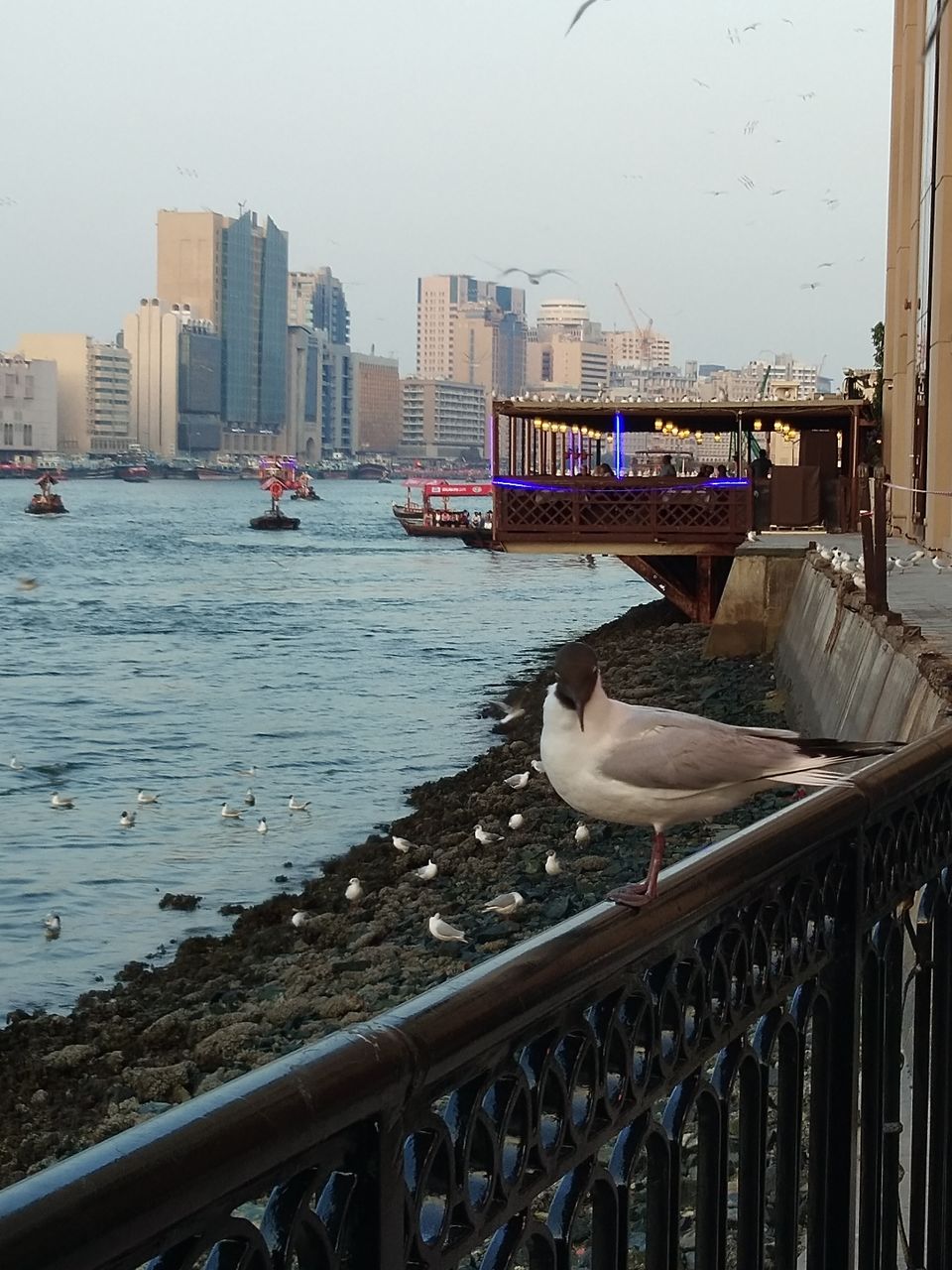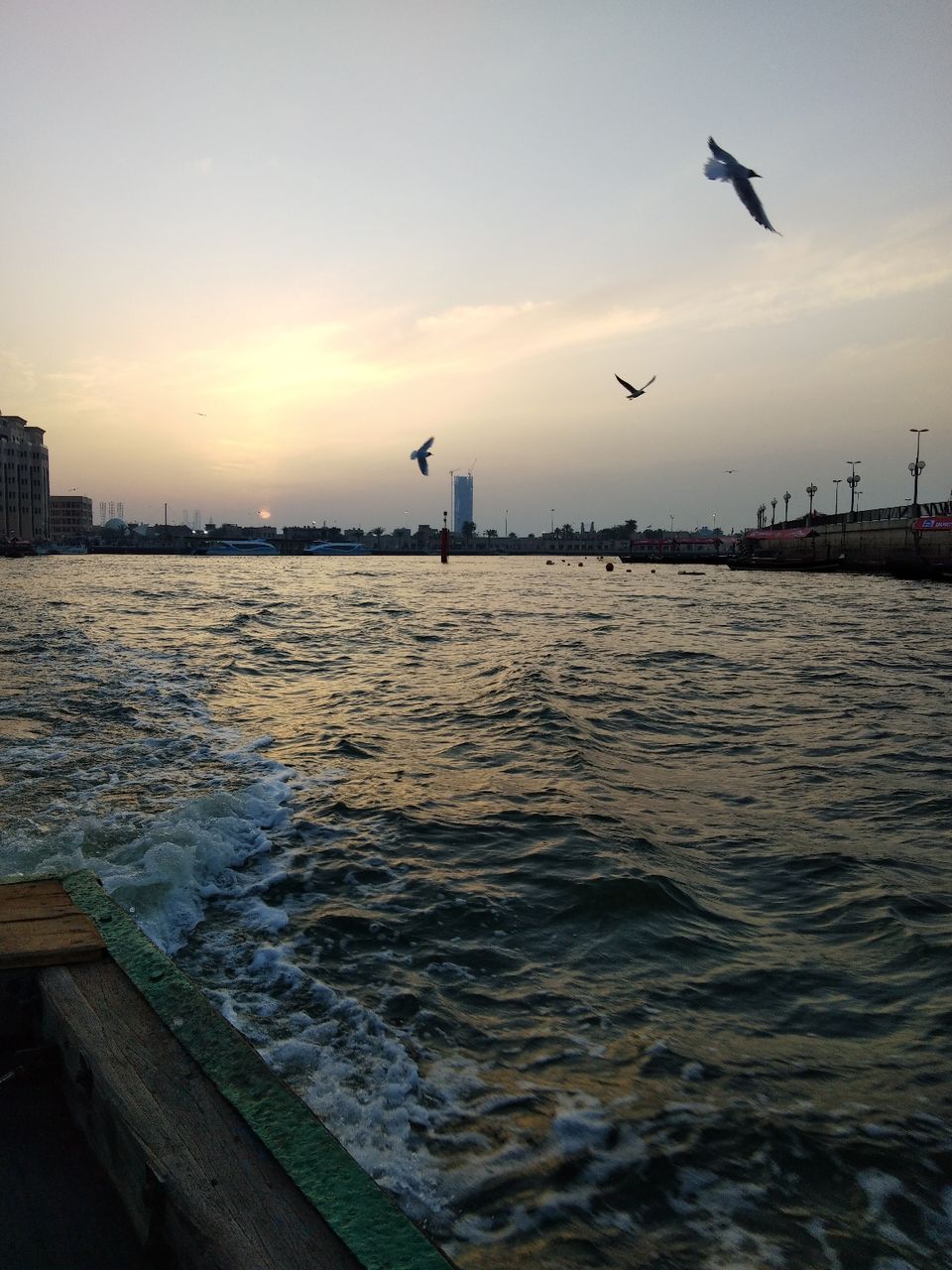 Home to the most extraordinary gold jewellery that you have ever seen. Dubai Gold Souk or Gold Souk, is a traditional market in Dubai, UAE. The souk is located in Dubai's commercial business district in Deira.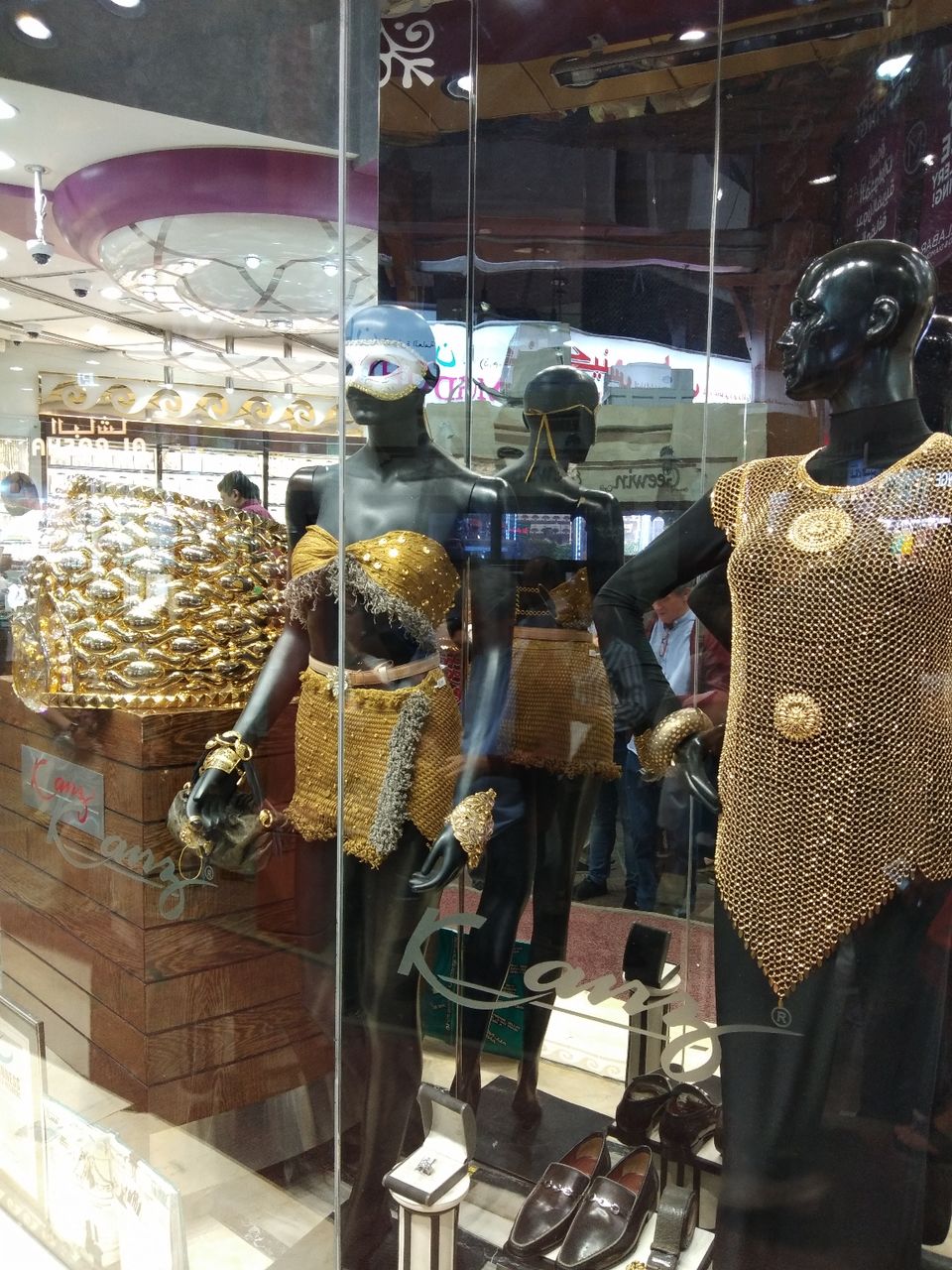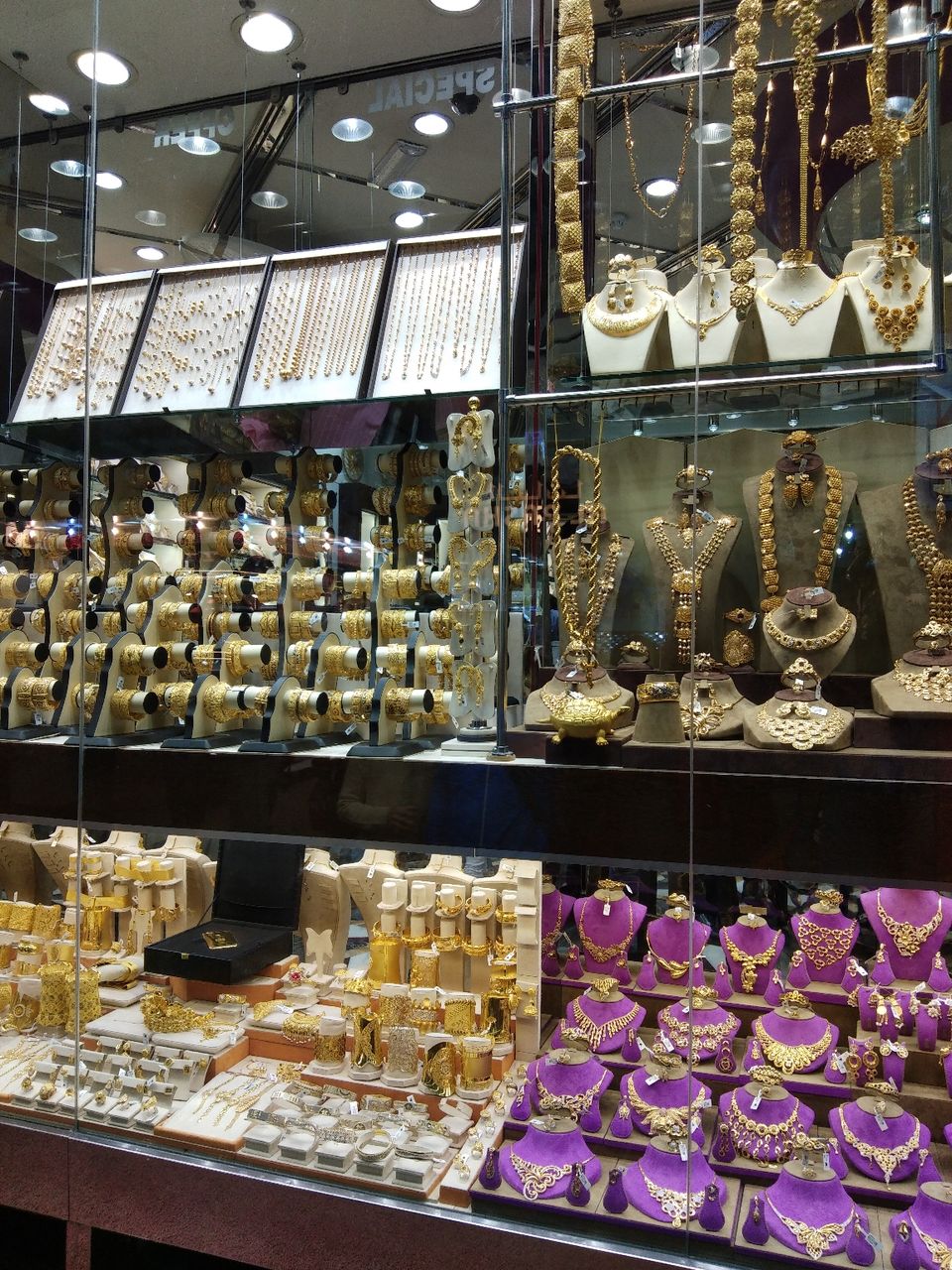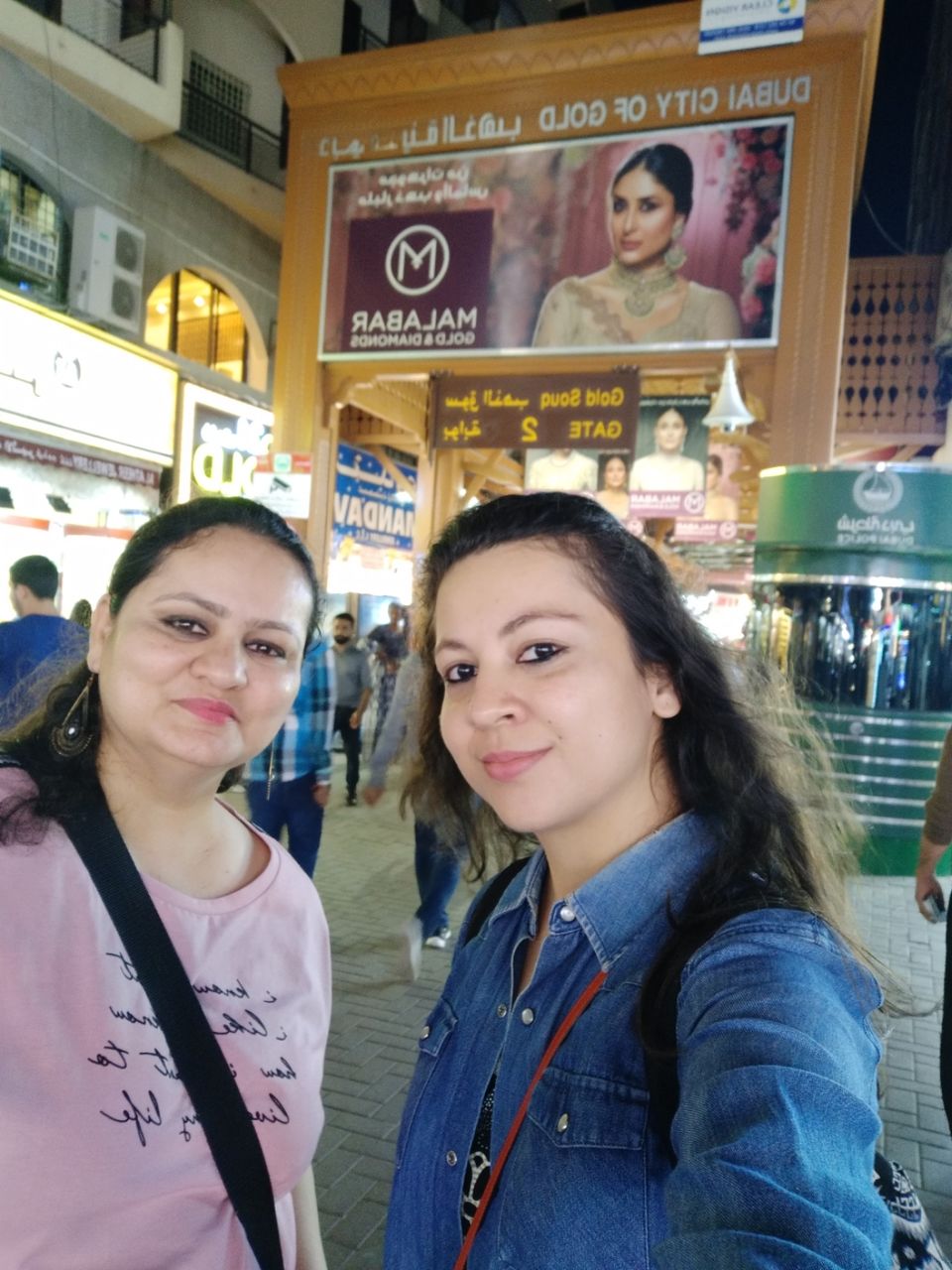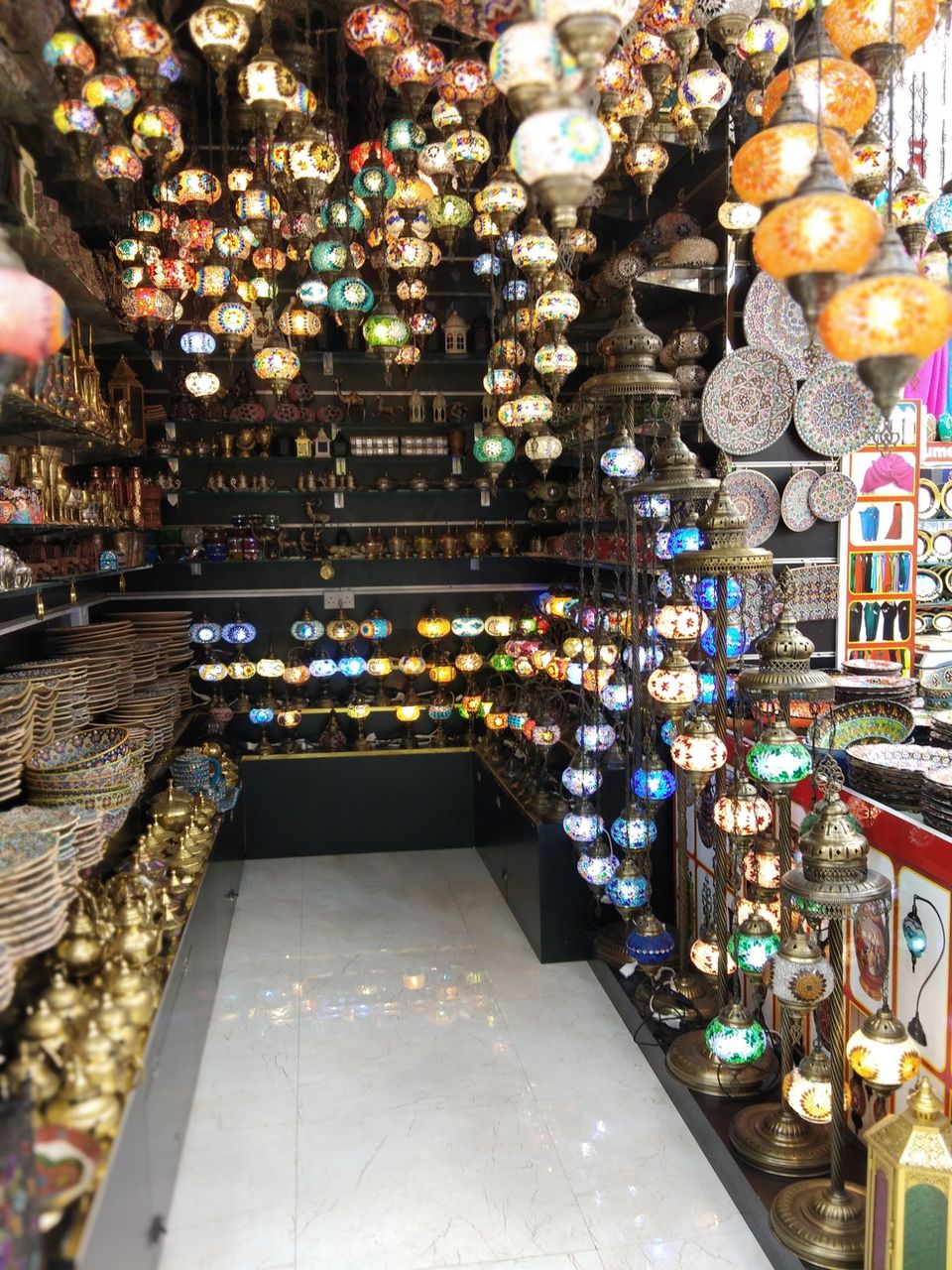 Visit the Dubai museum to get a glimpse into the journey of Dubai from being a port city to a world class city. Take a journey back in time! Cost of entrance to this museum is just 3 Dhiram!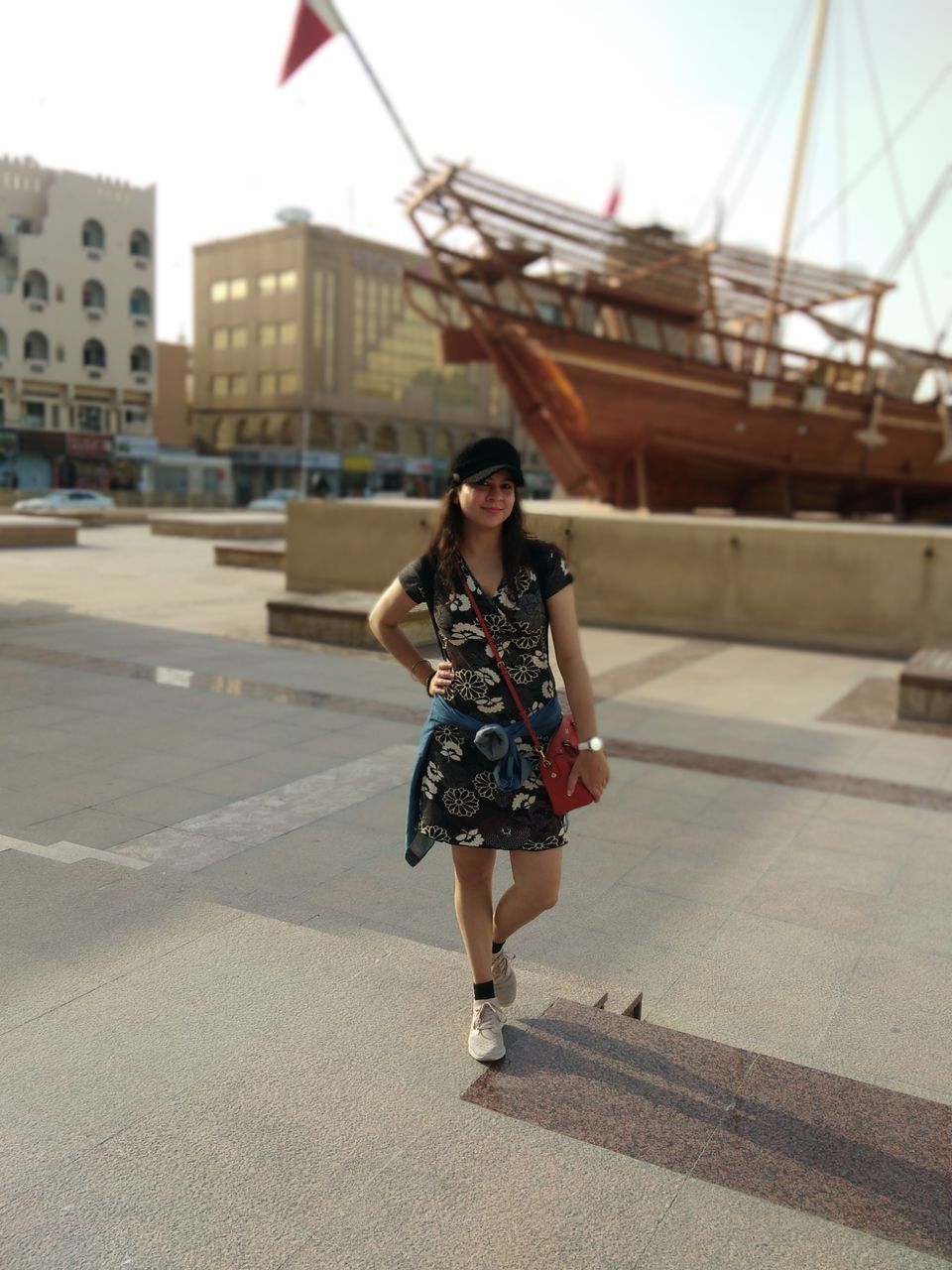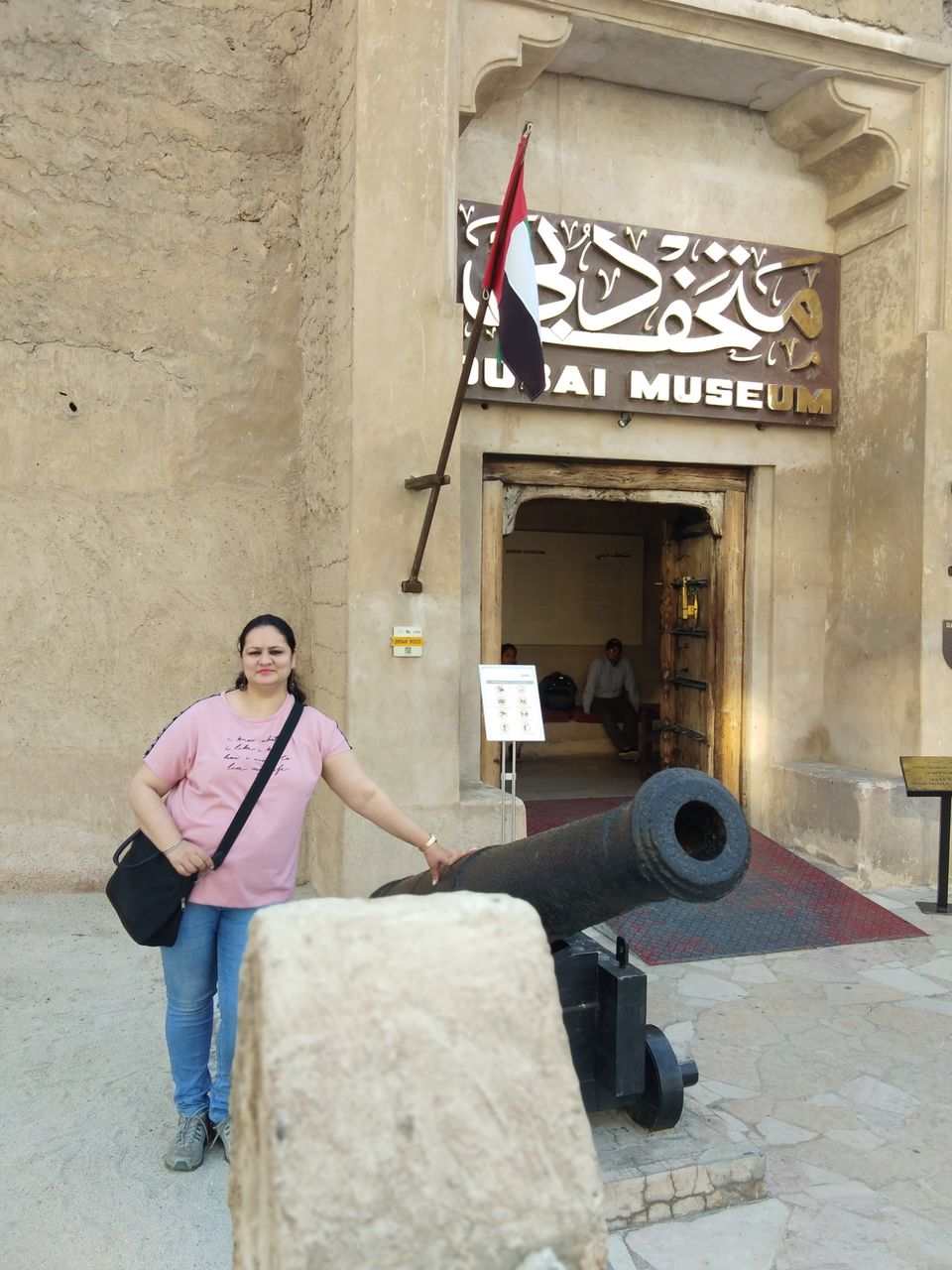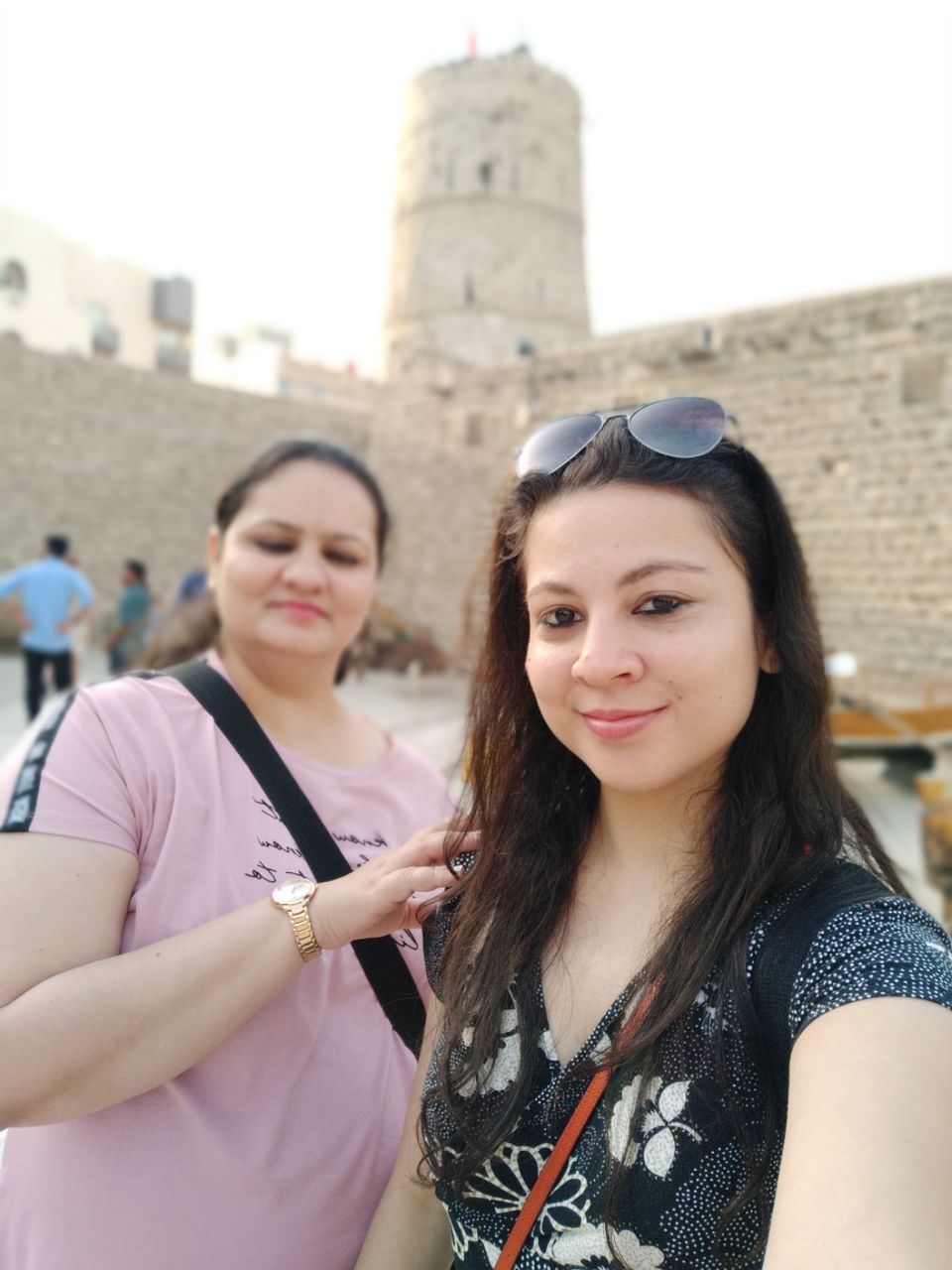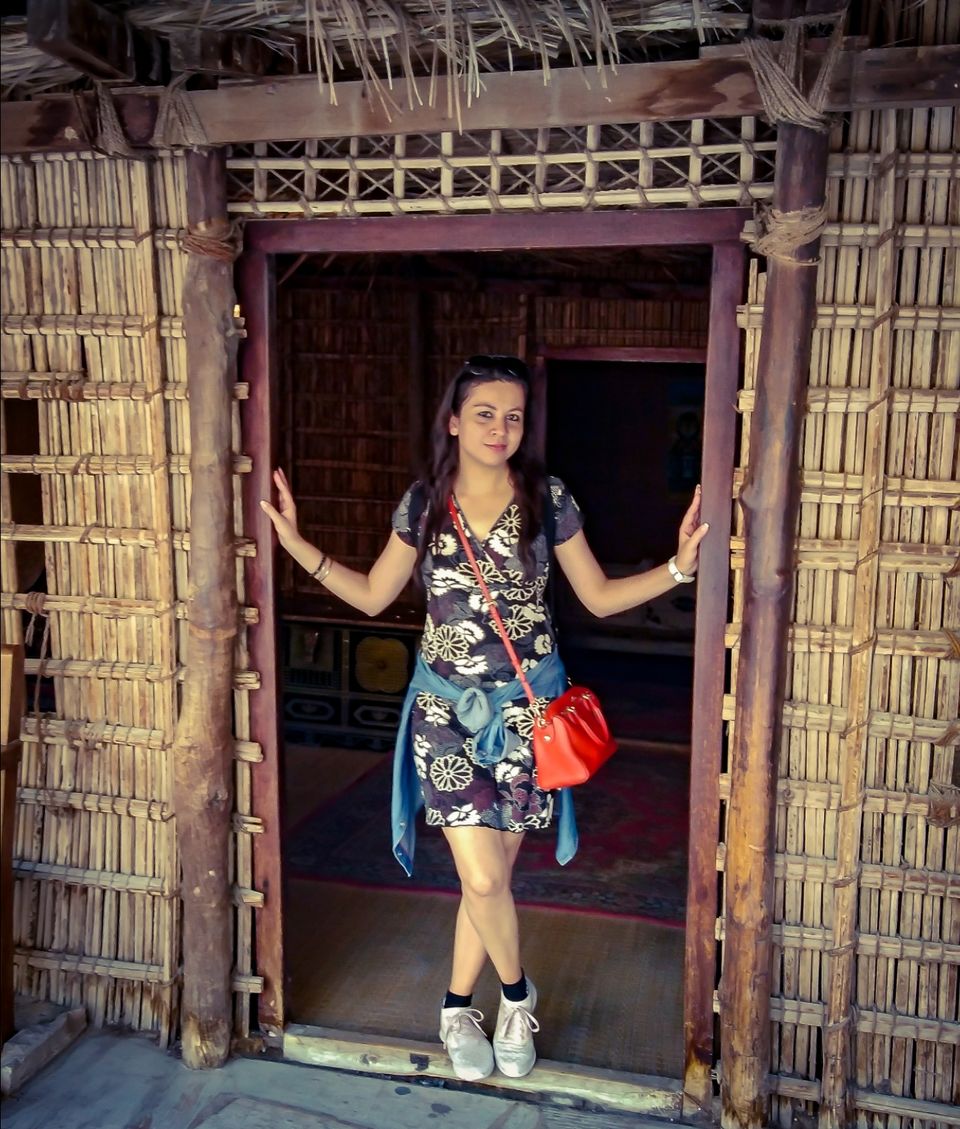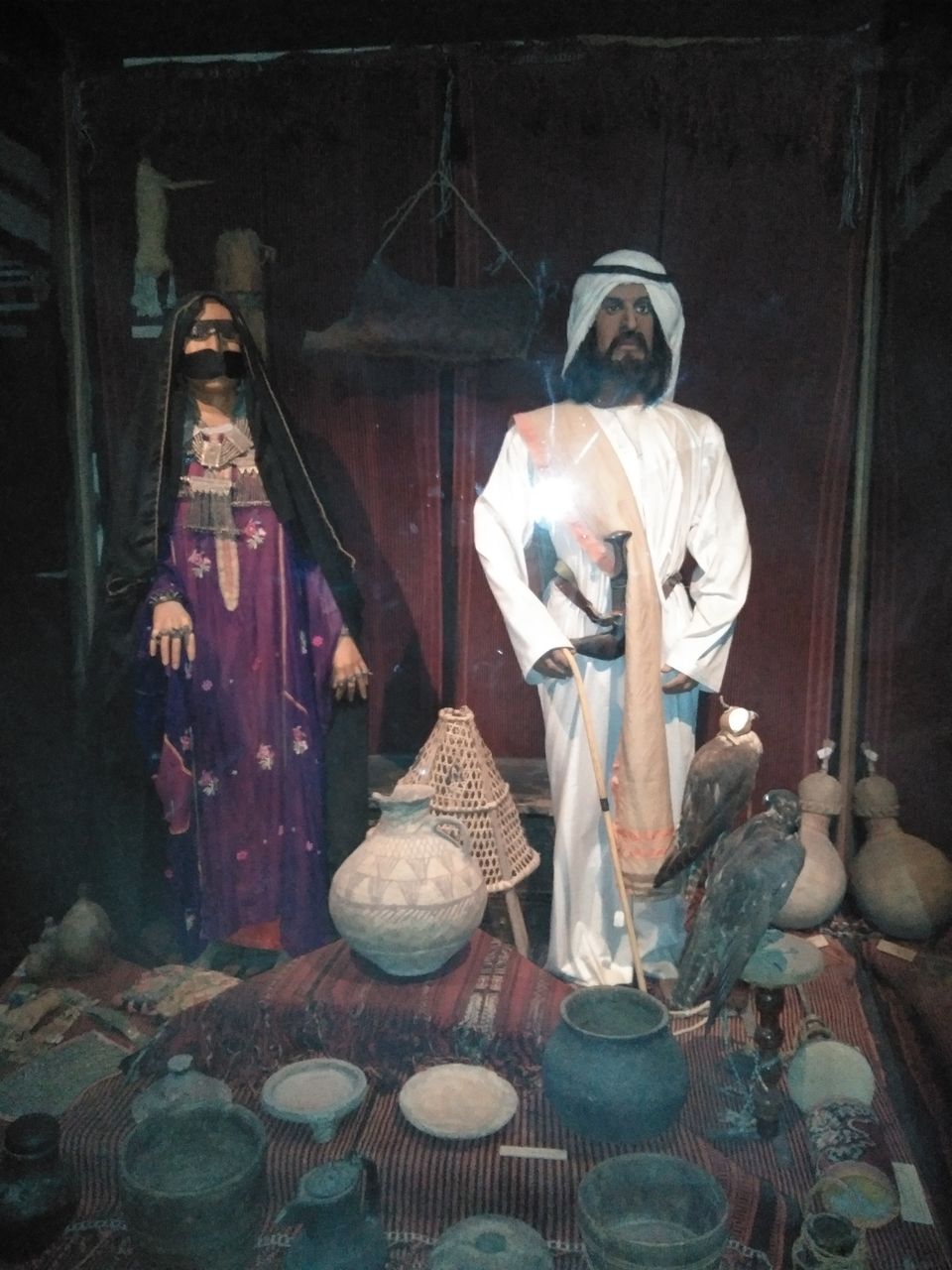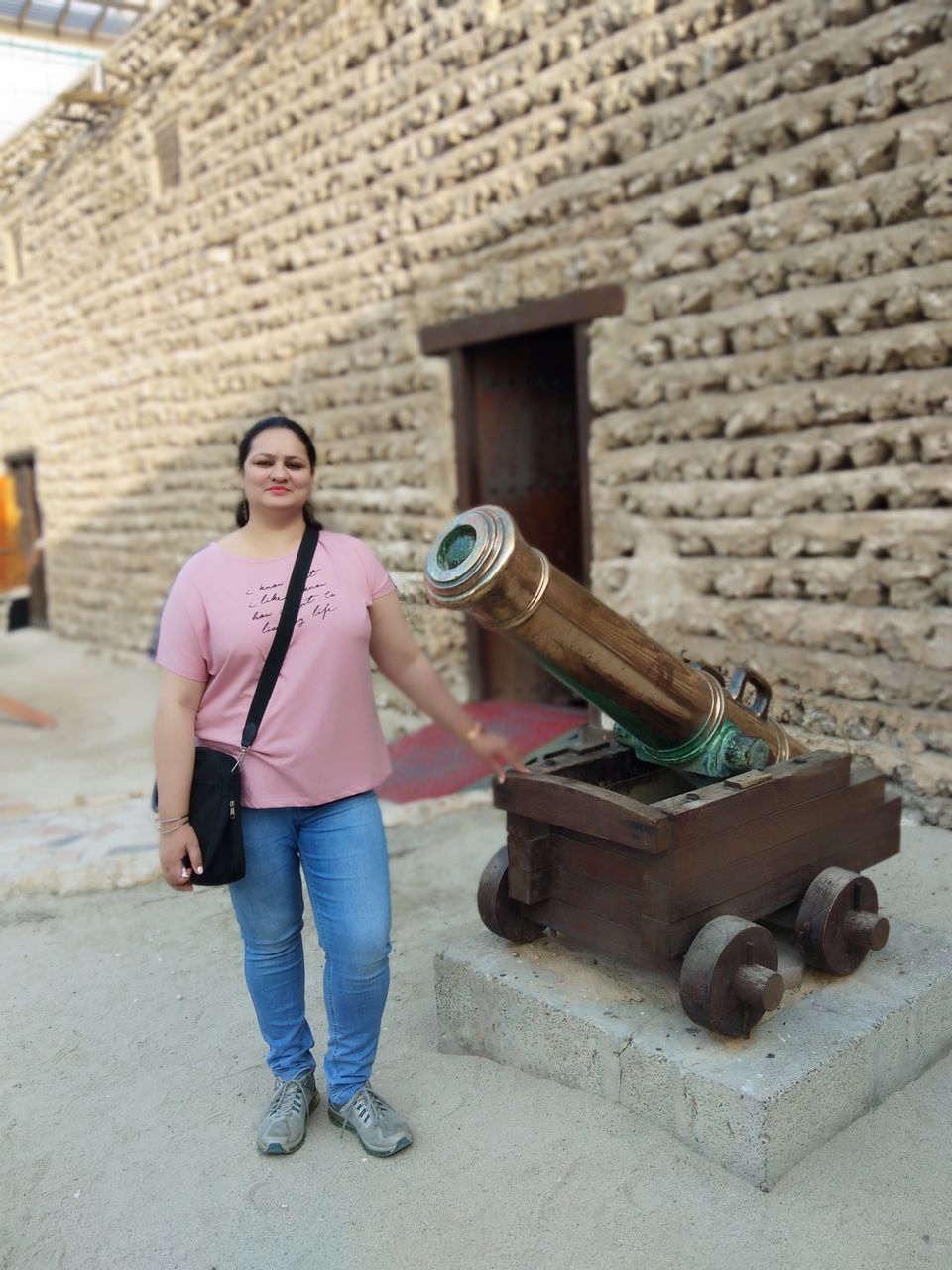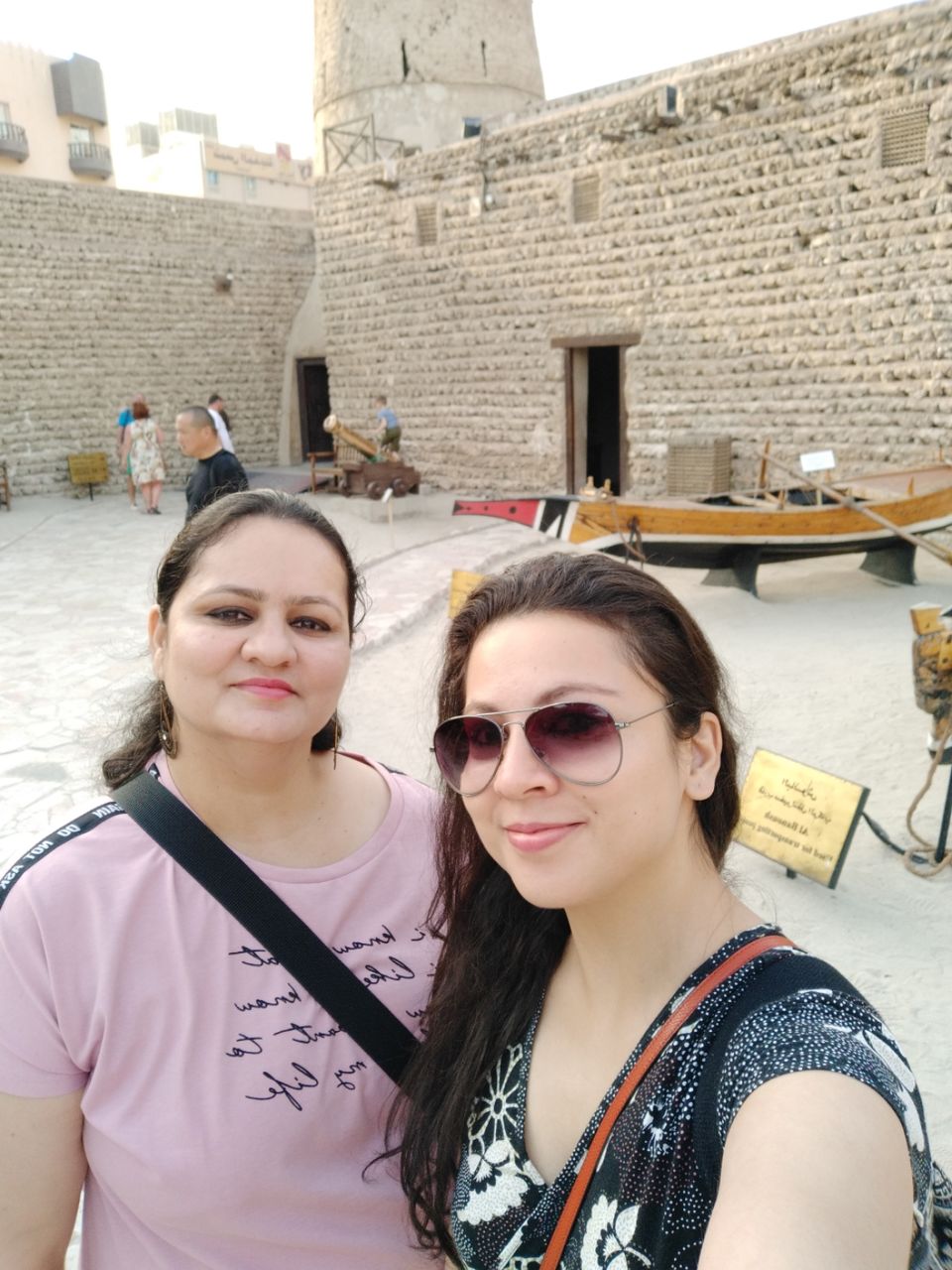 Dubai mall is considered as one of the largest malls in the world and indeed it is! You require a whole day to explore the mall since it's so huge. It is located next to the world's tallest building- the Burj khalifa!
The mall is a one stop shop for shopping and entertainment since it is house to all the high end brands and world class entertainment. Visit the under water aquarium and zoo to see some incredible marine animals and sharks, head to the manmade waterfall inside the mall,  try your hand at ice skating (one of the biggest ice skating rinks that I have seen), visit the 124th floor of the Burj Khalifa to get a birds view of Dubai city! See the dancing fountains outside the mall, after 6 pm they have a show after every half an hour.  There's so much to do here so take out atleast a day for this grand mall!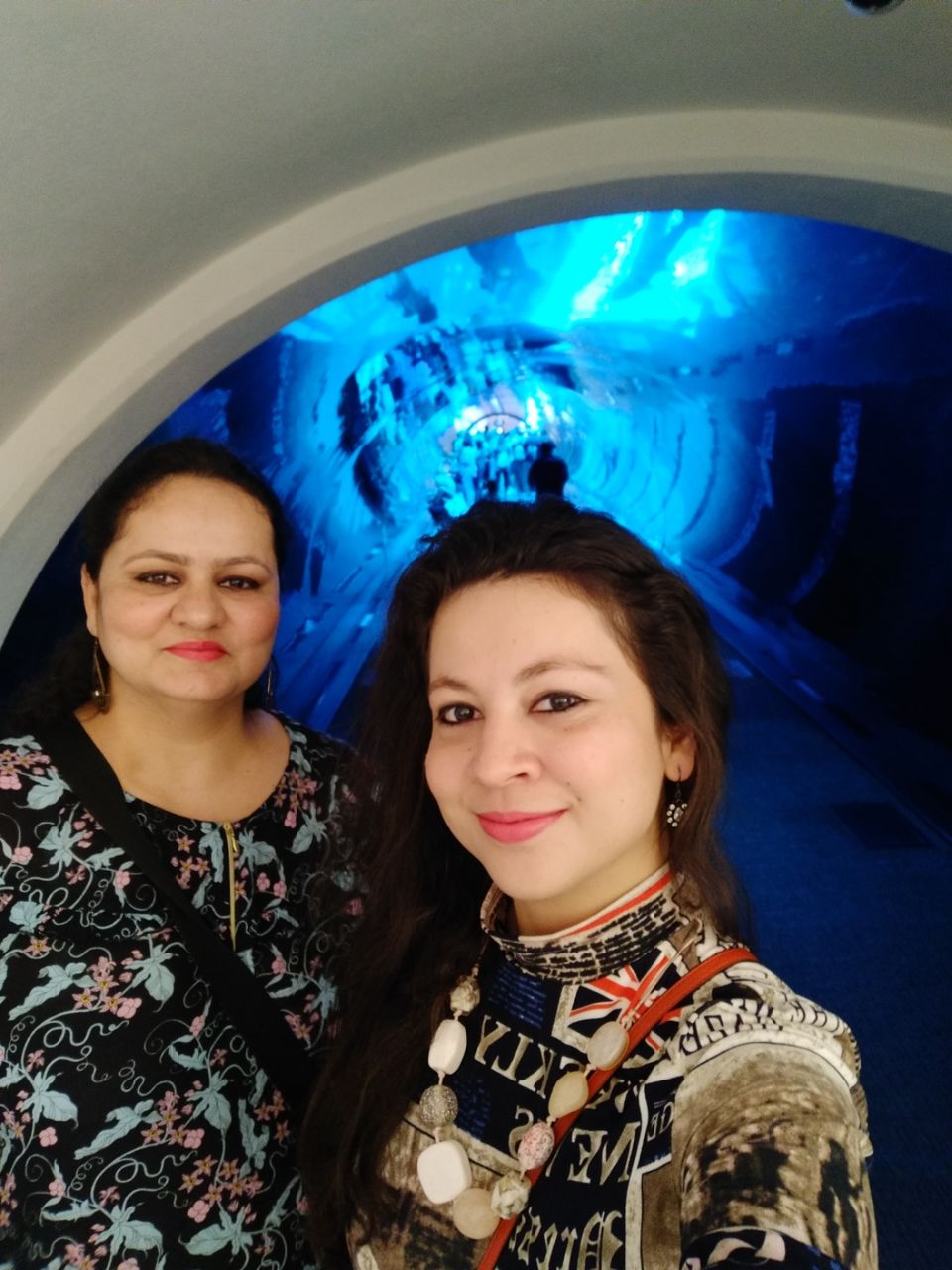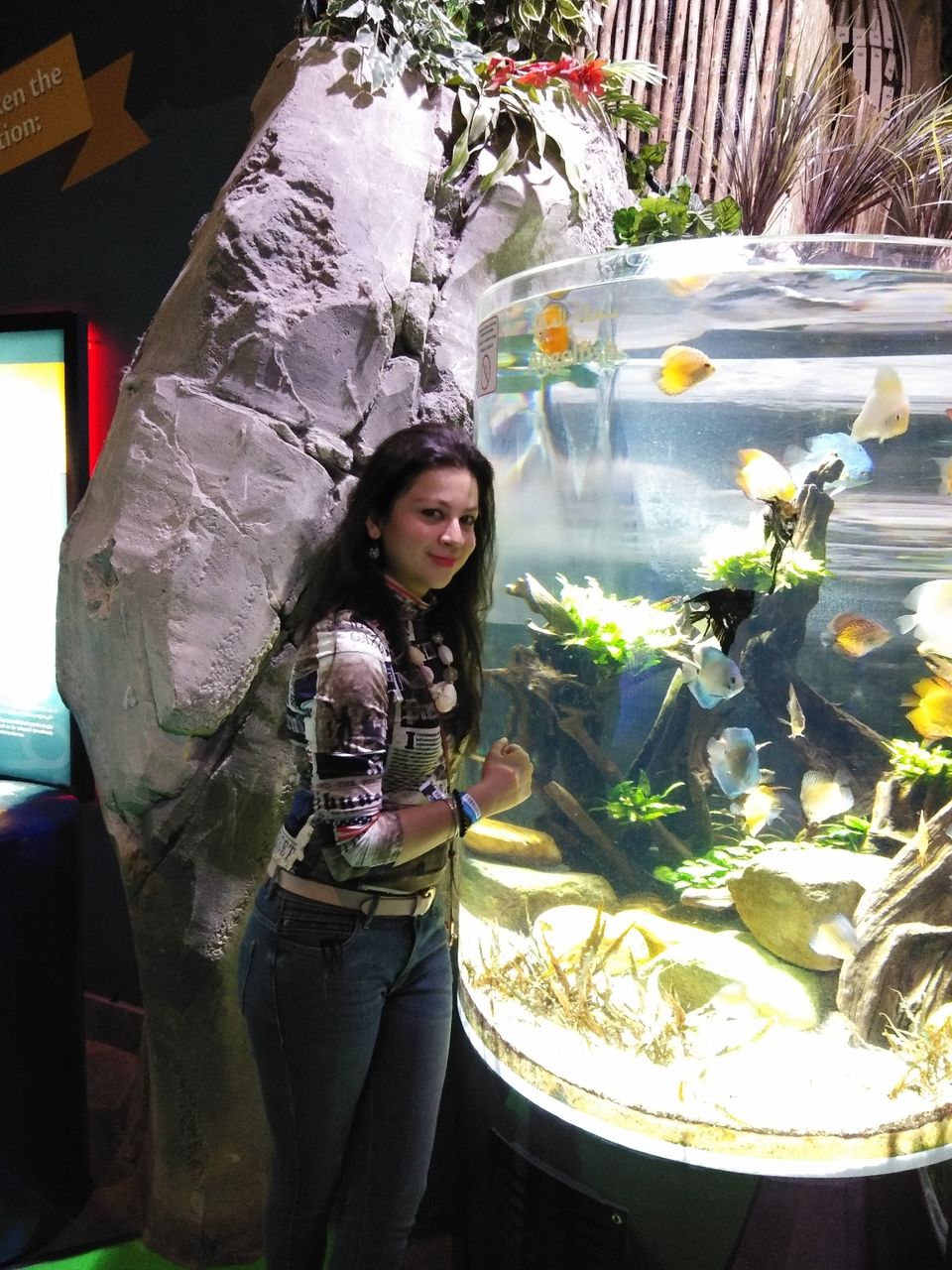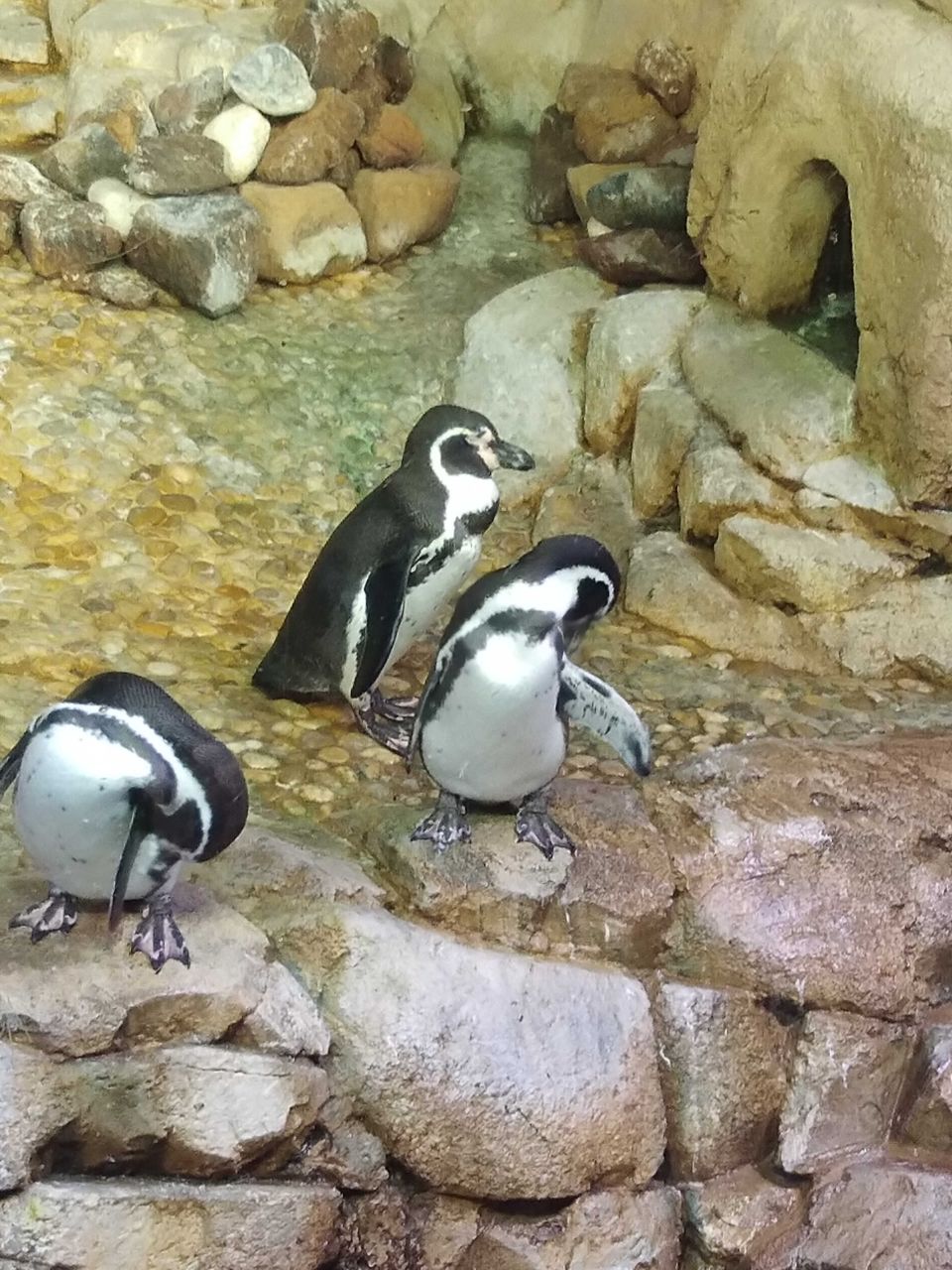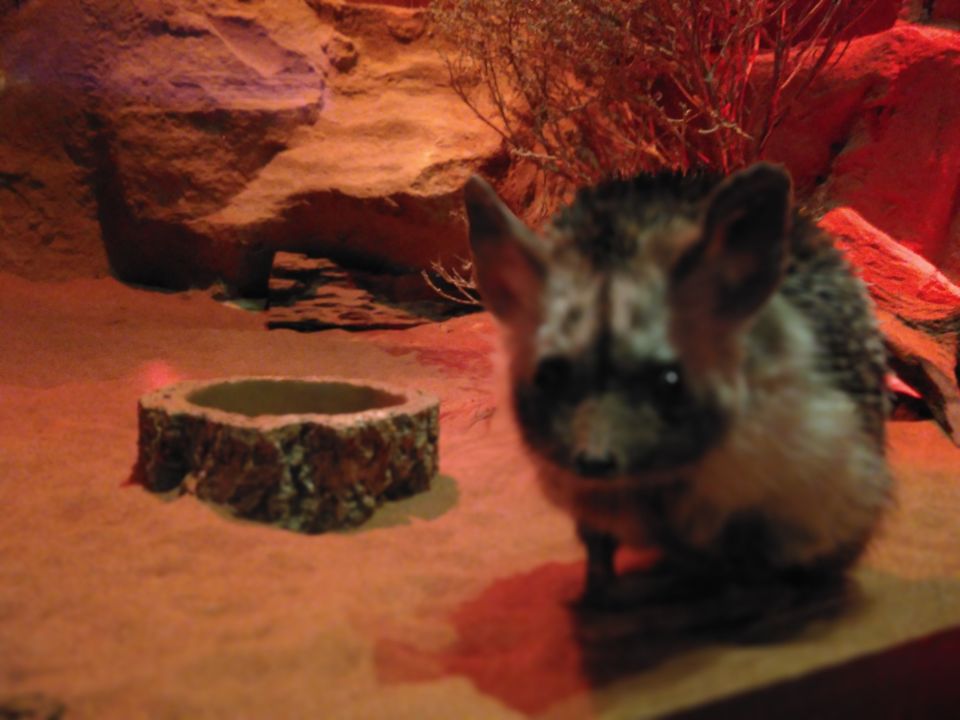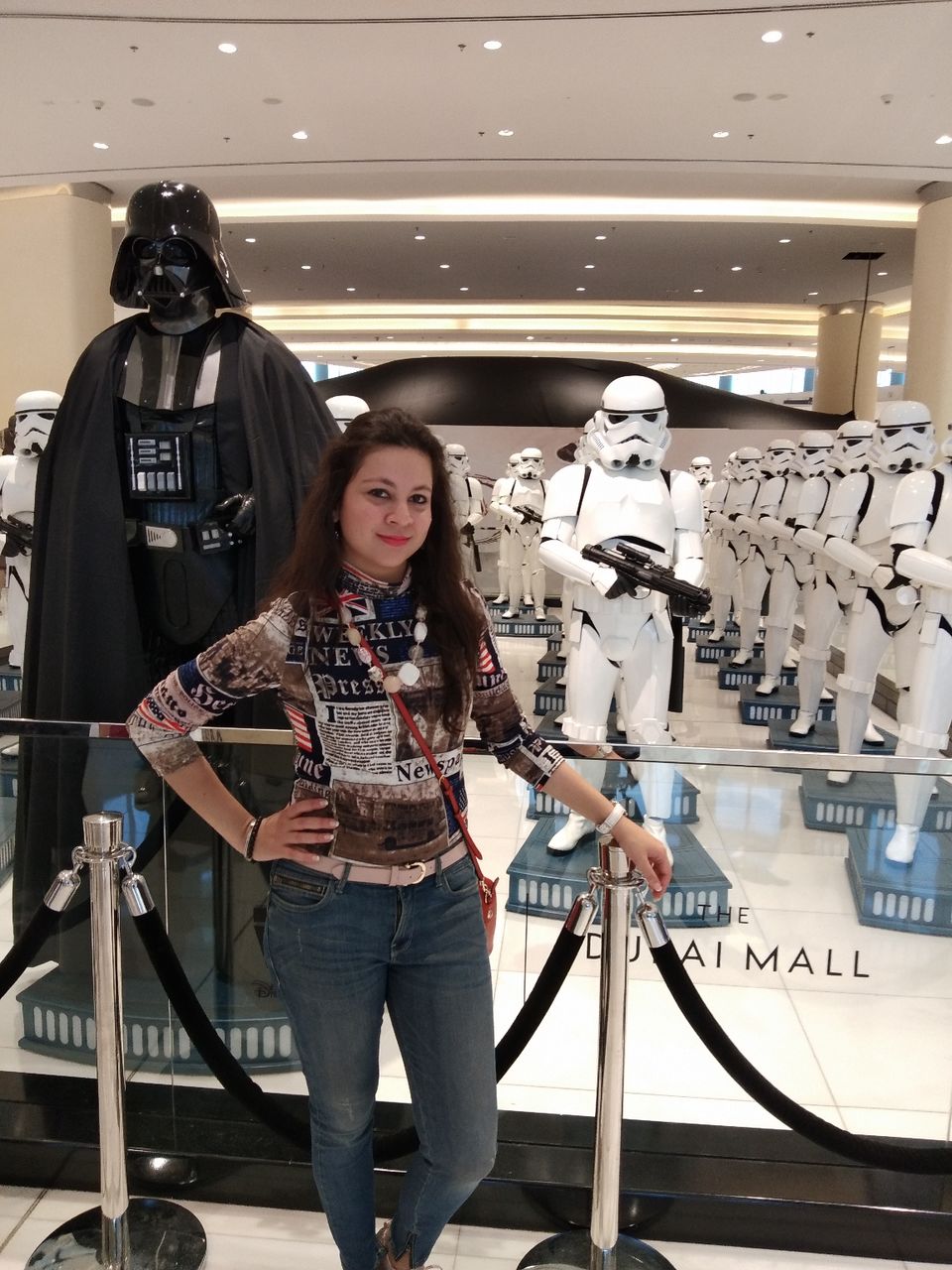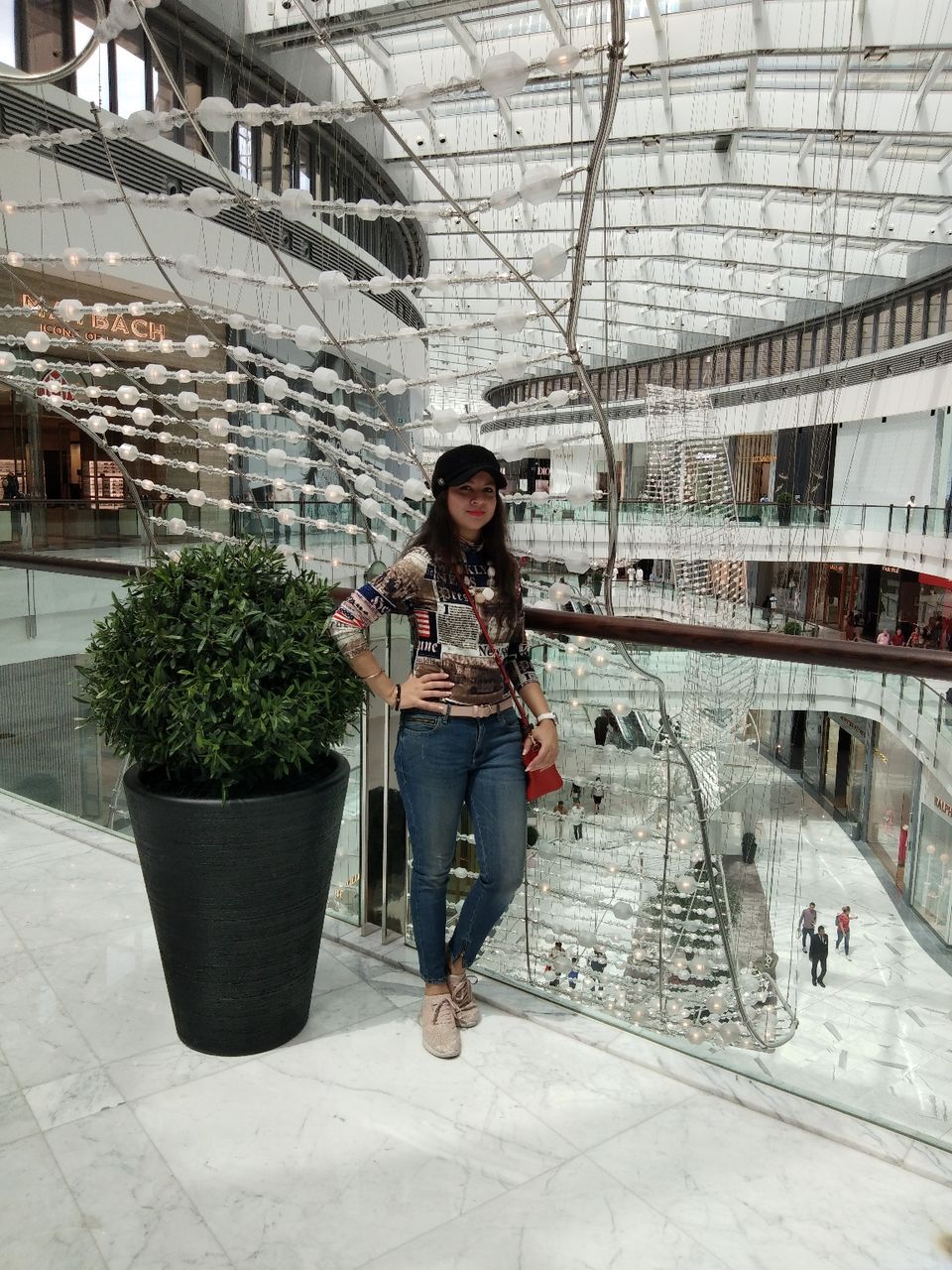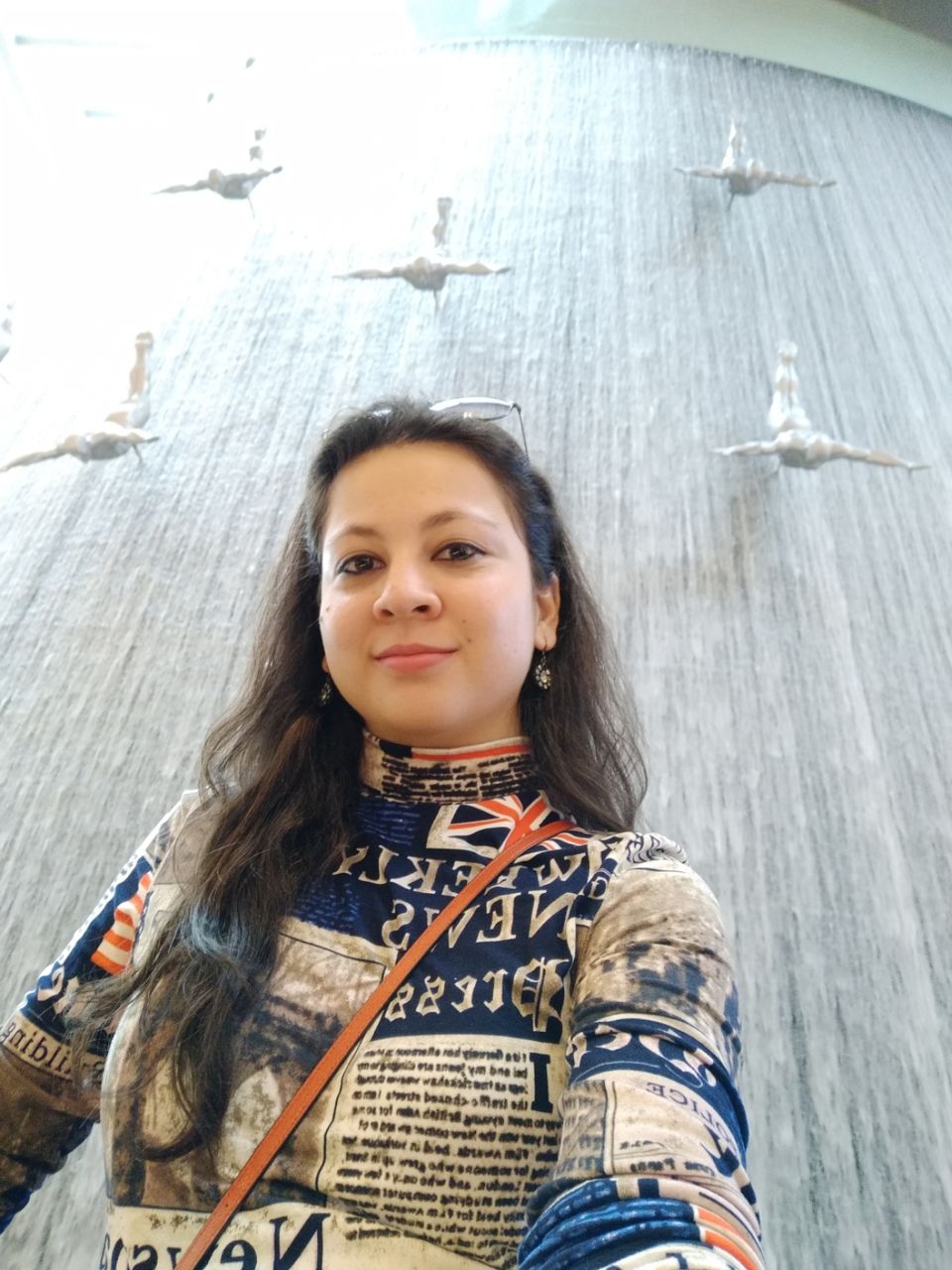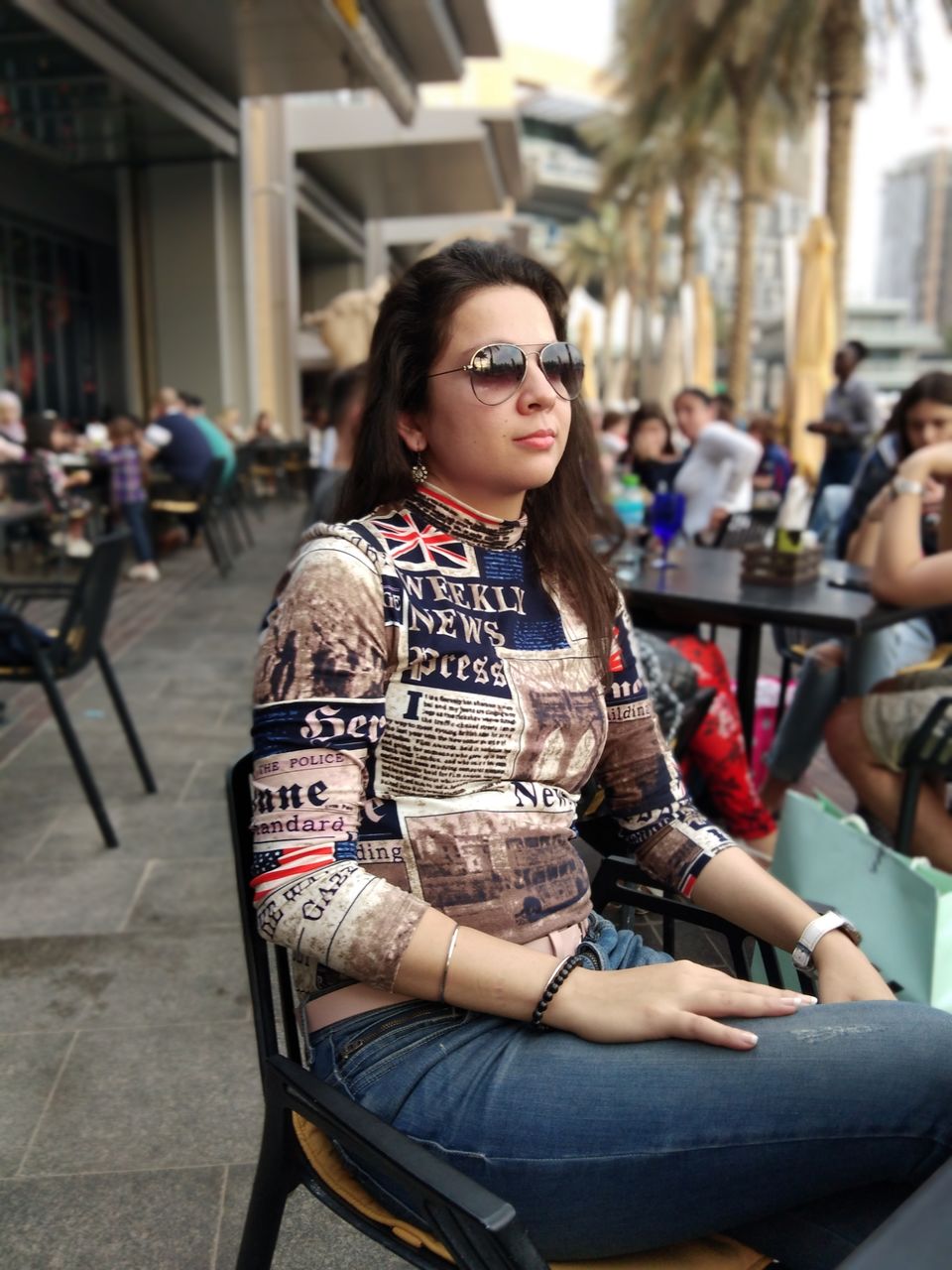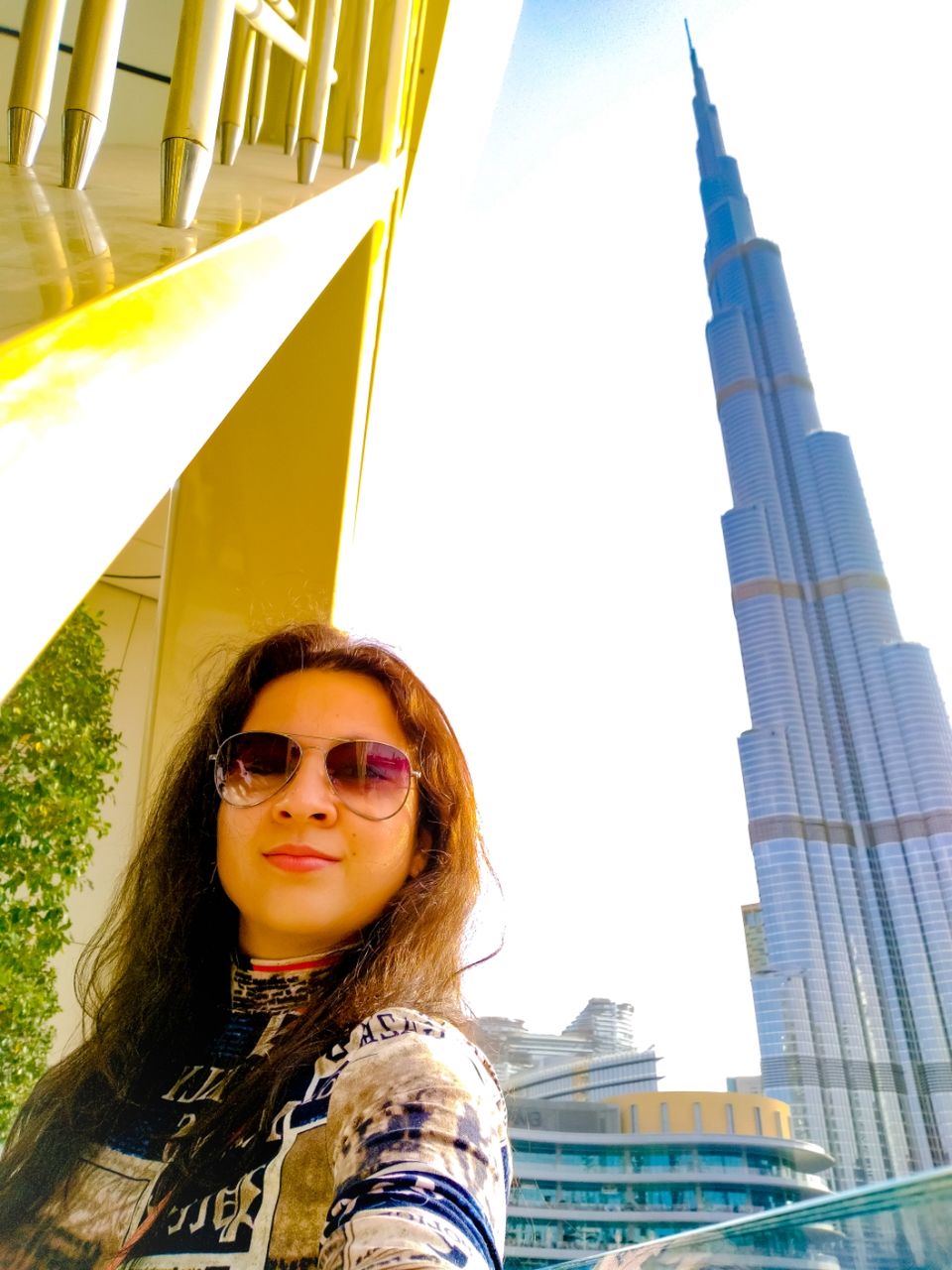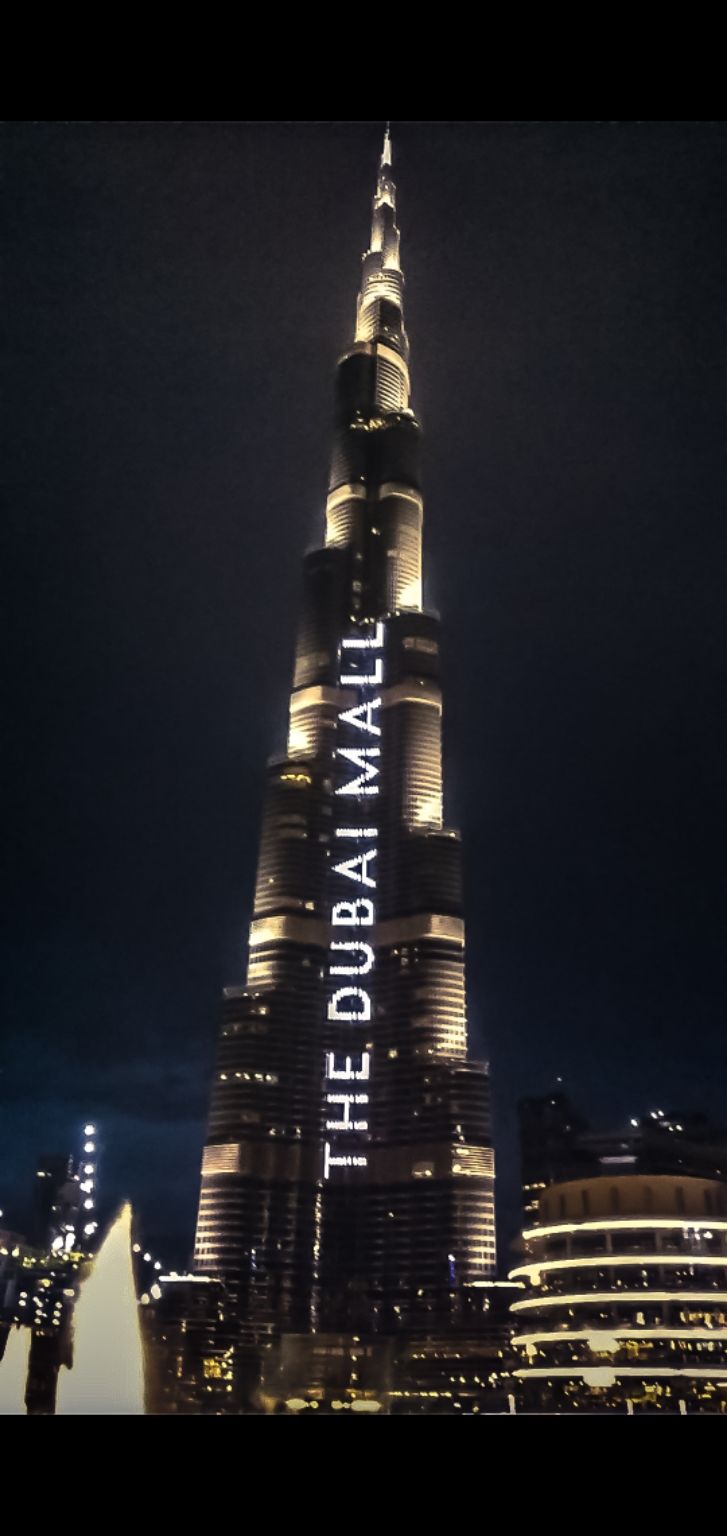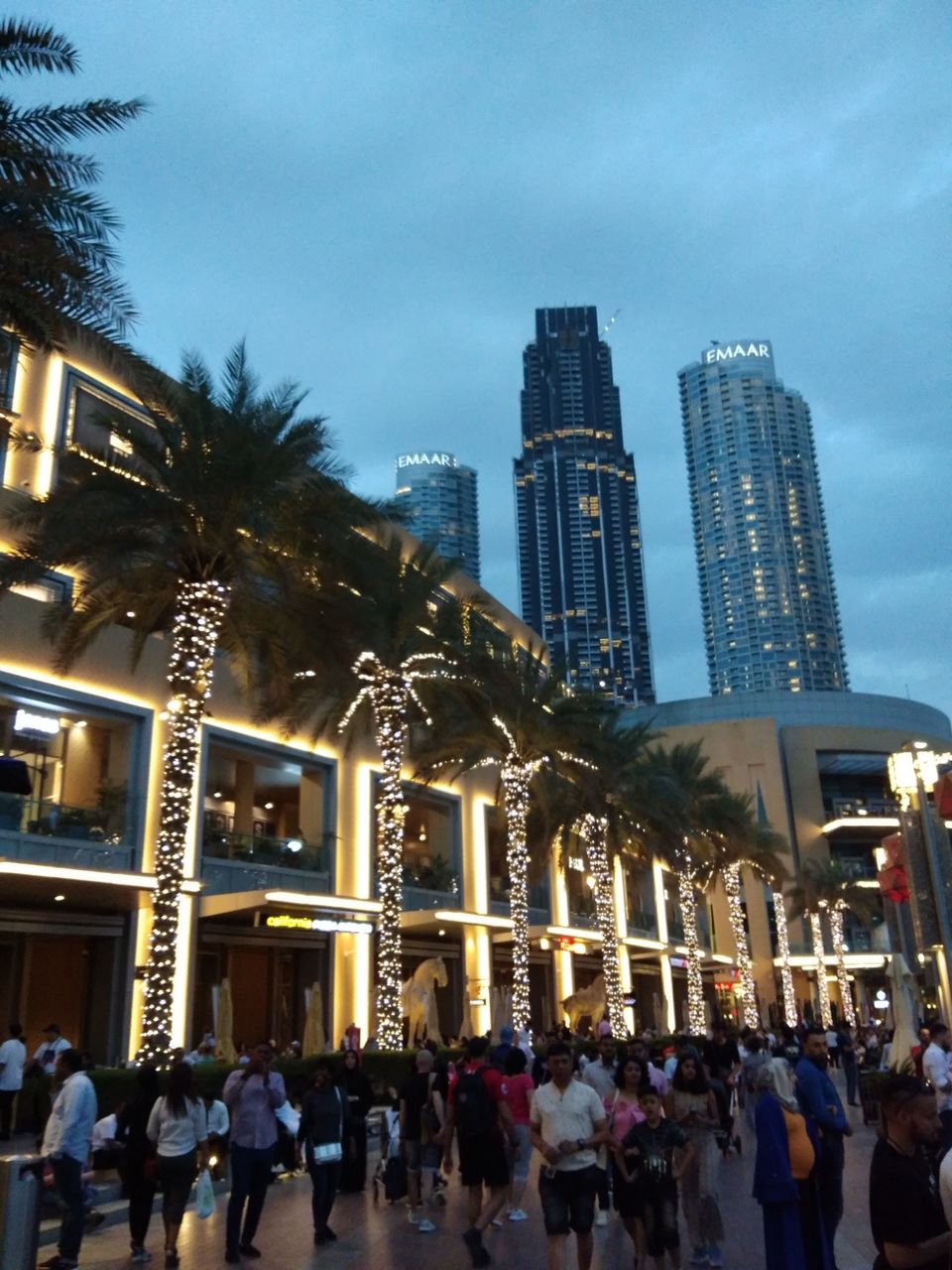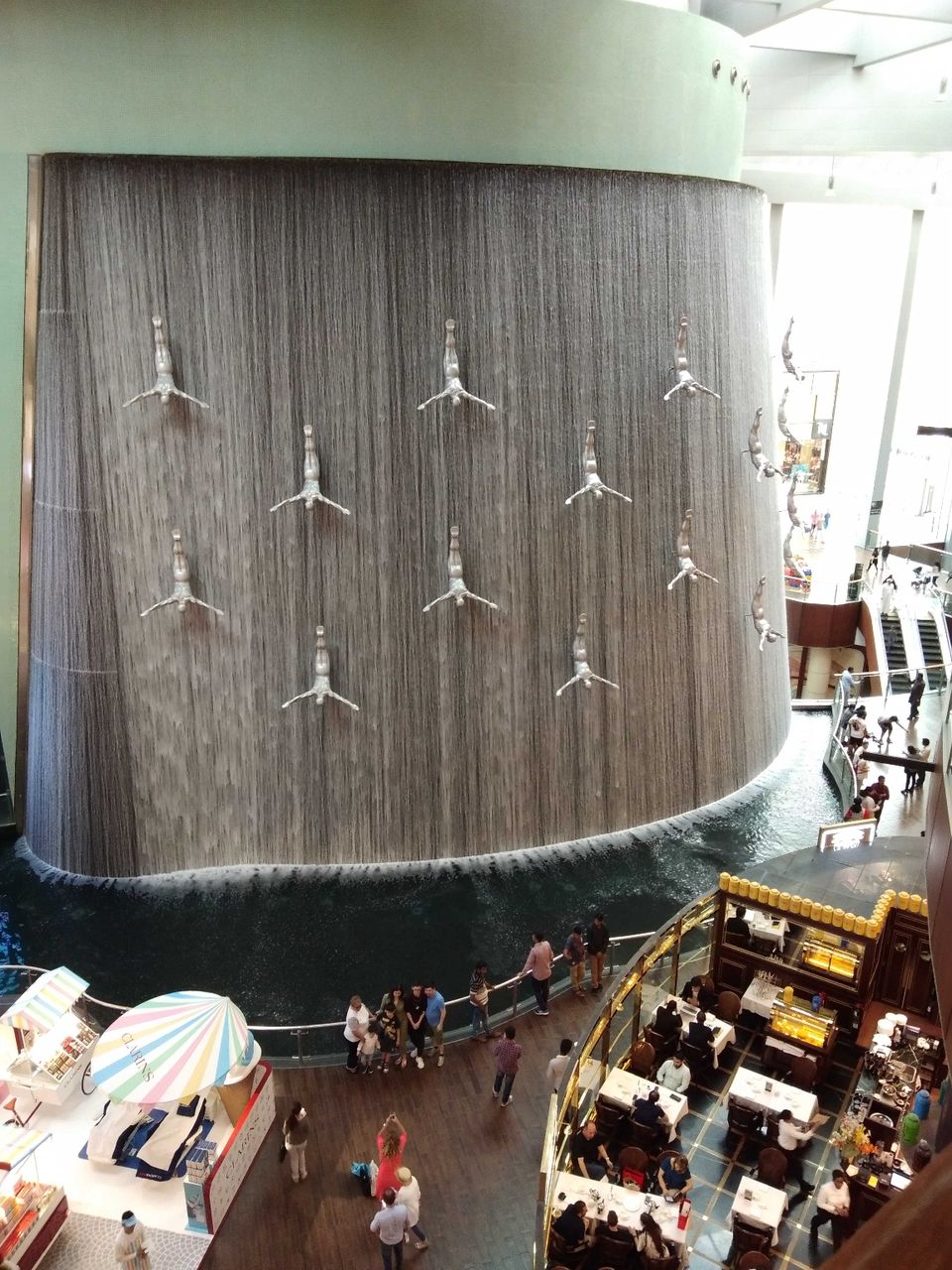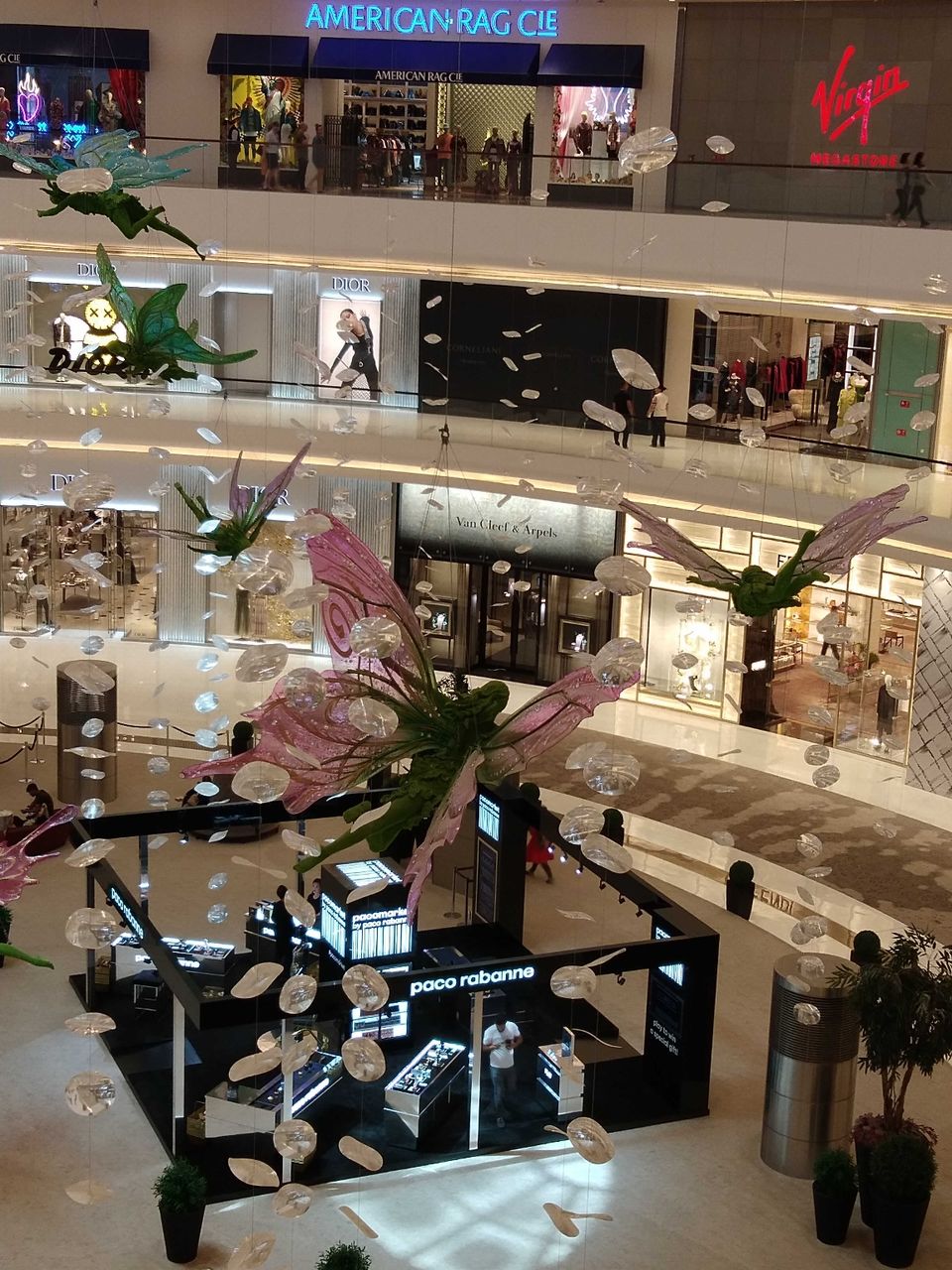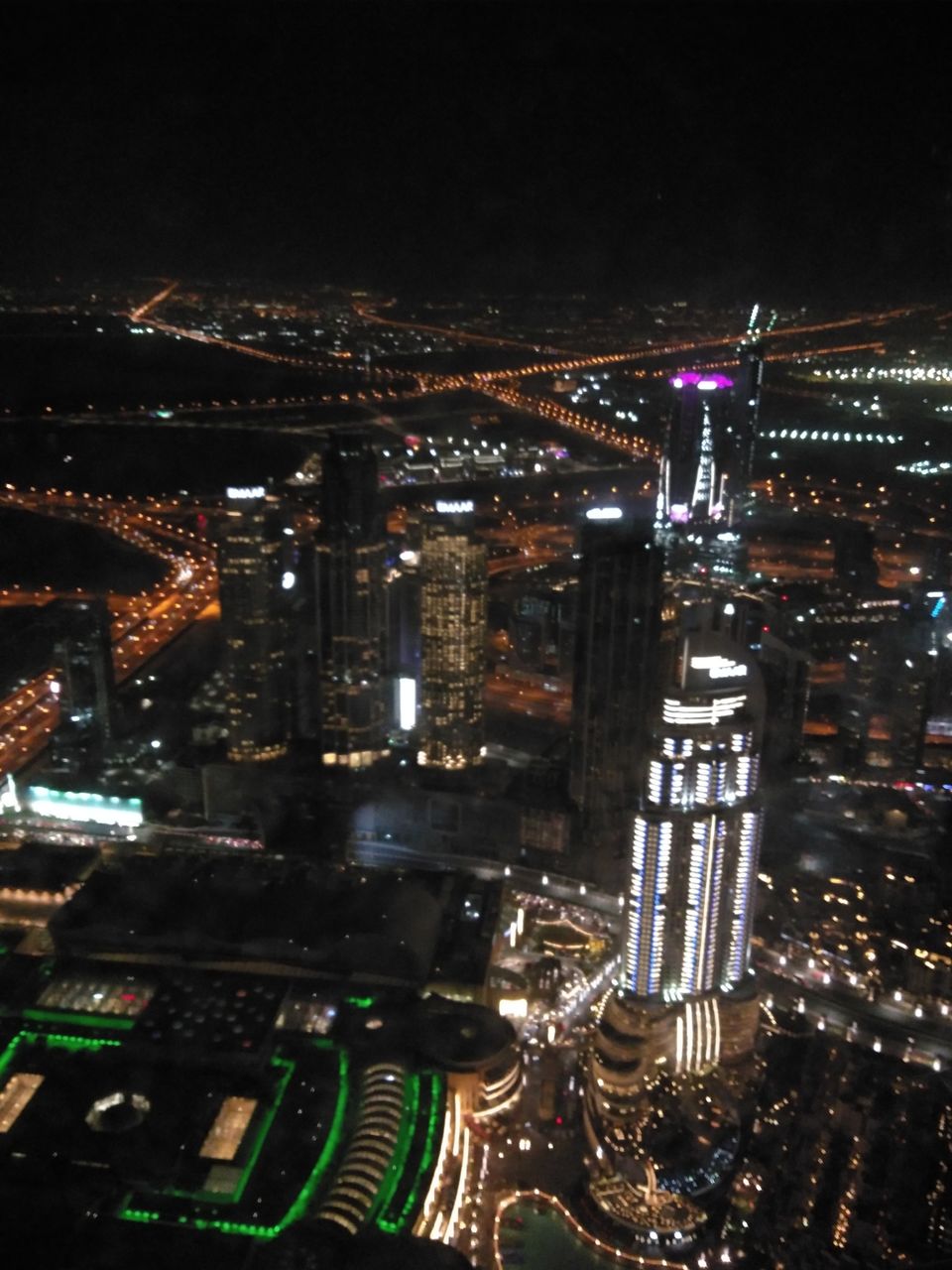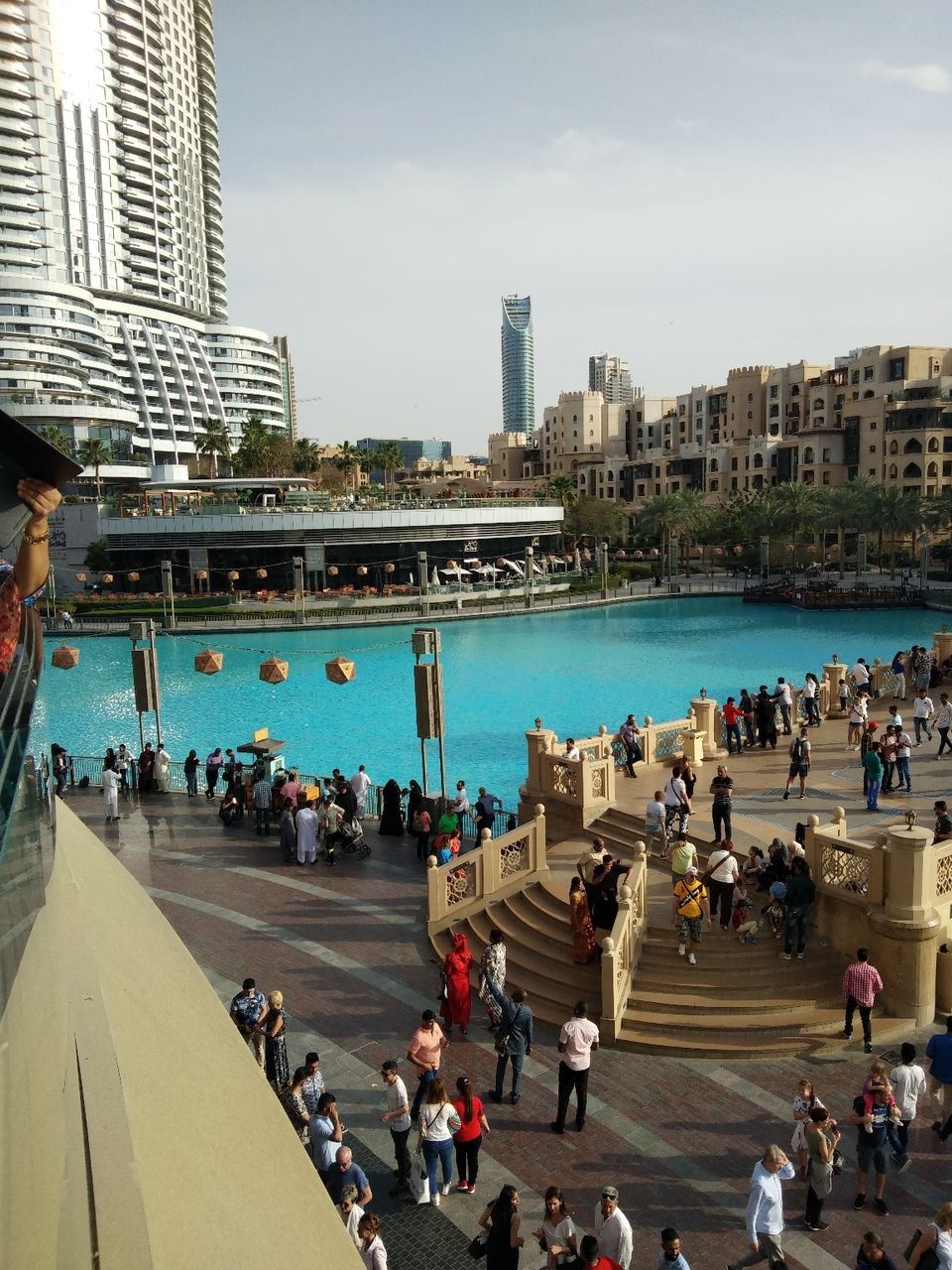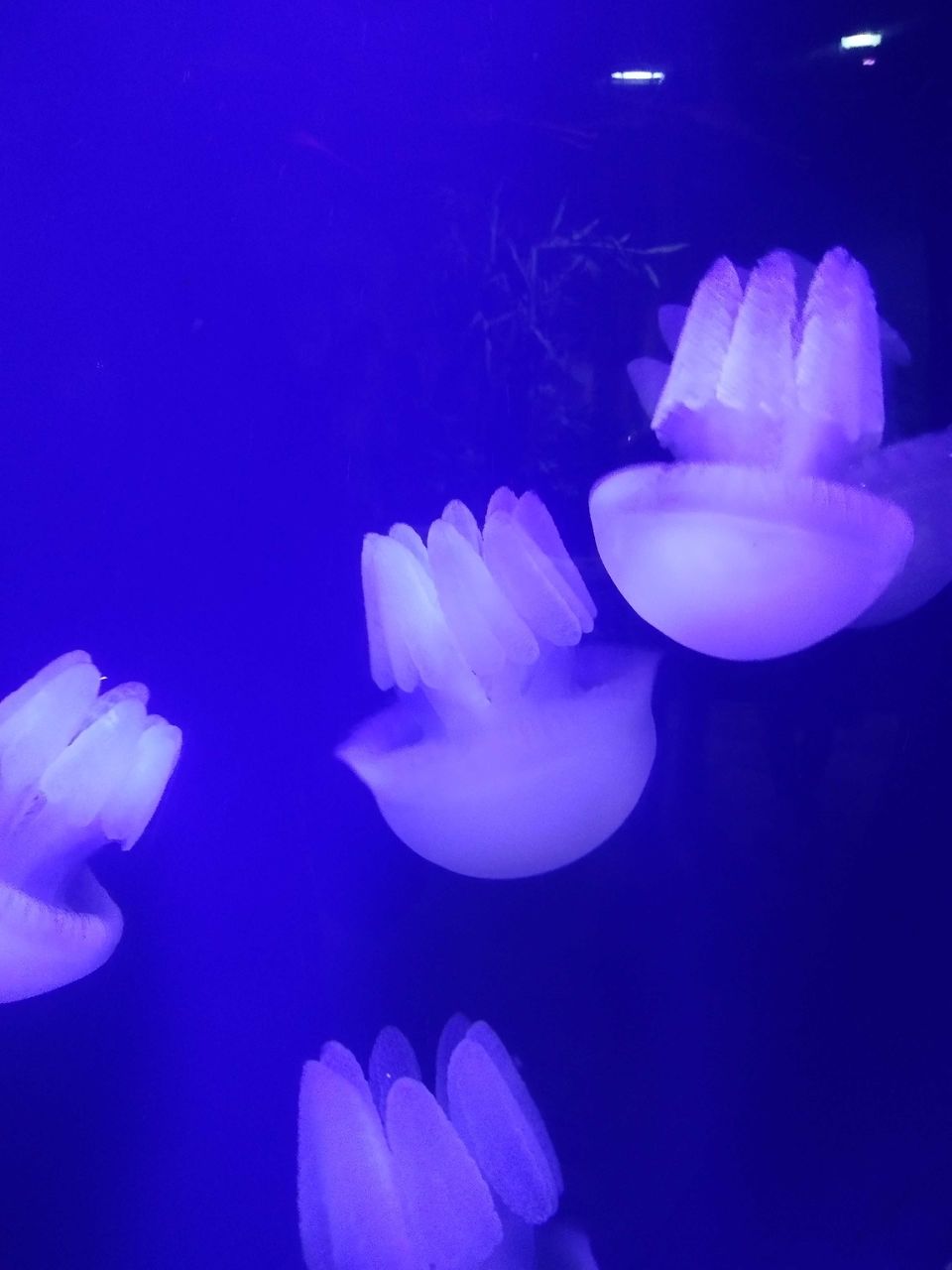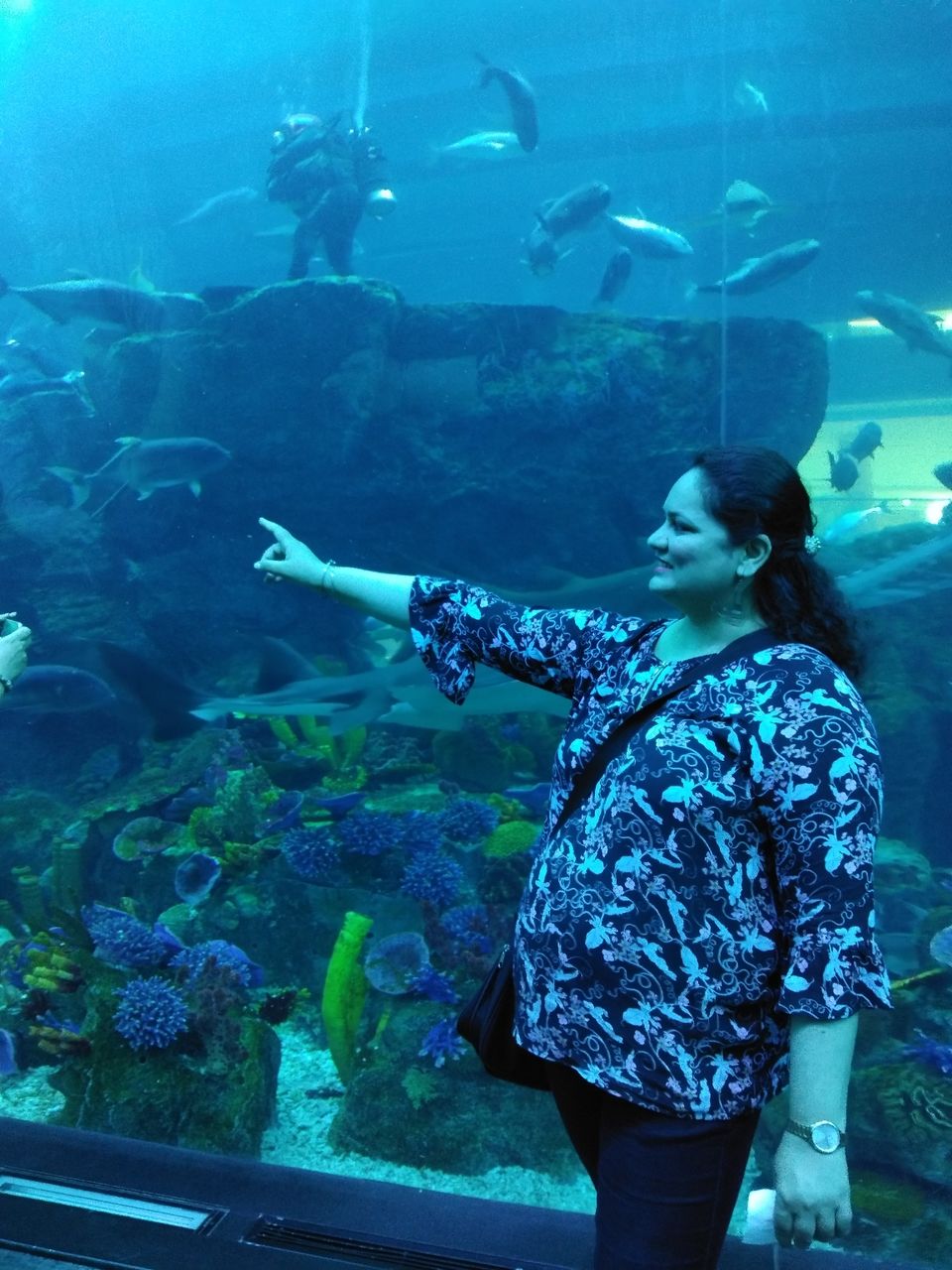 The biggest highlight of the entire trip! Enjoy dune bashing in 4×4 ,  red sand,  quad biking and some nice belle dancing and scrumptious barbeque dinner to end the day with. Keep one day for this activity.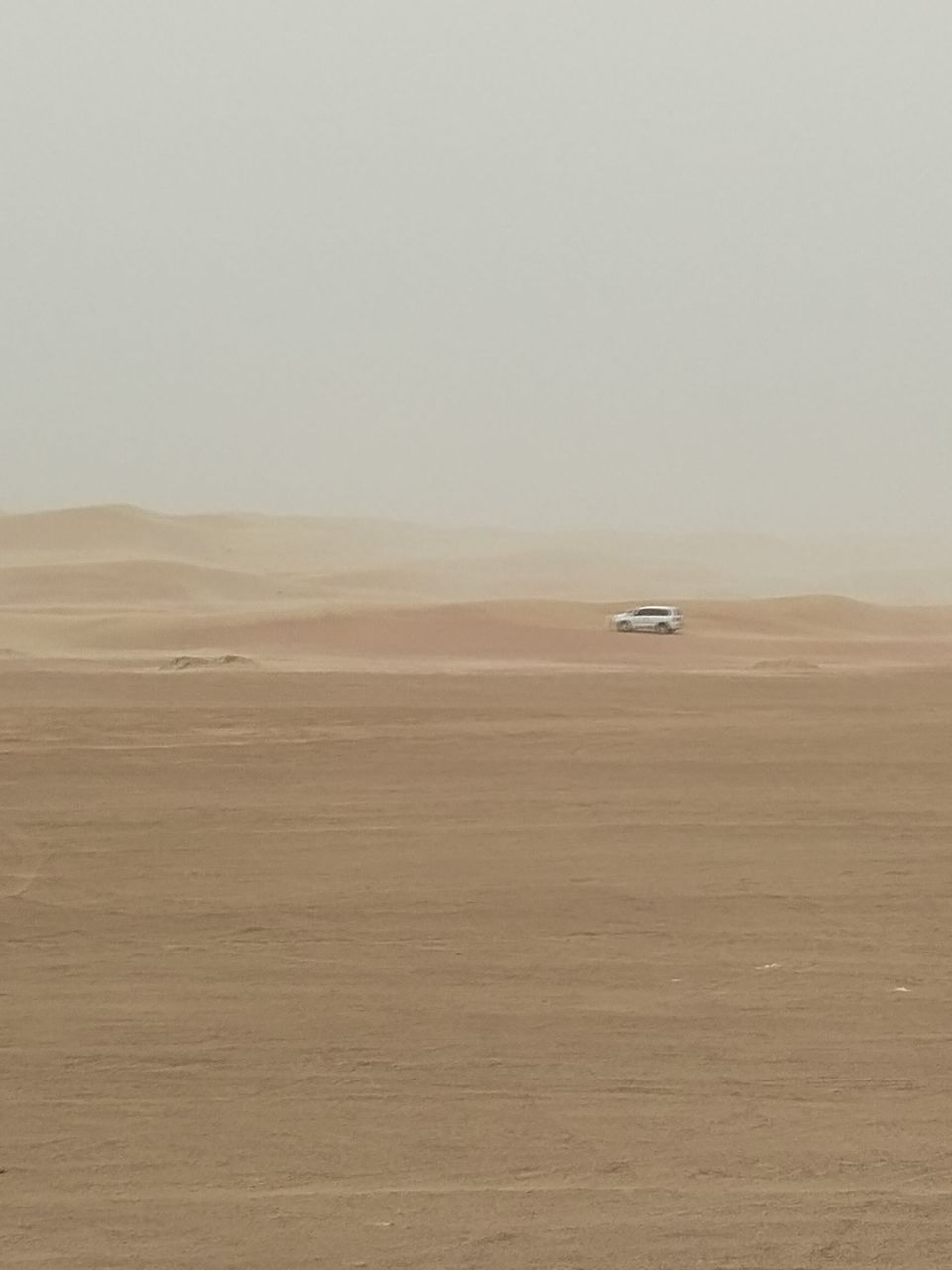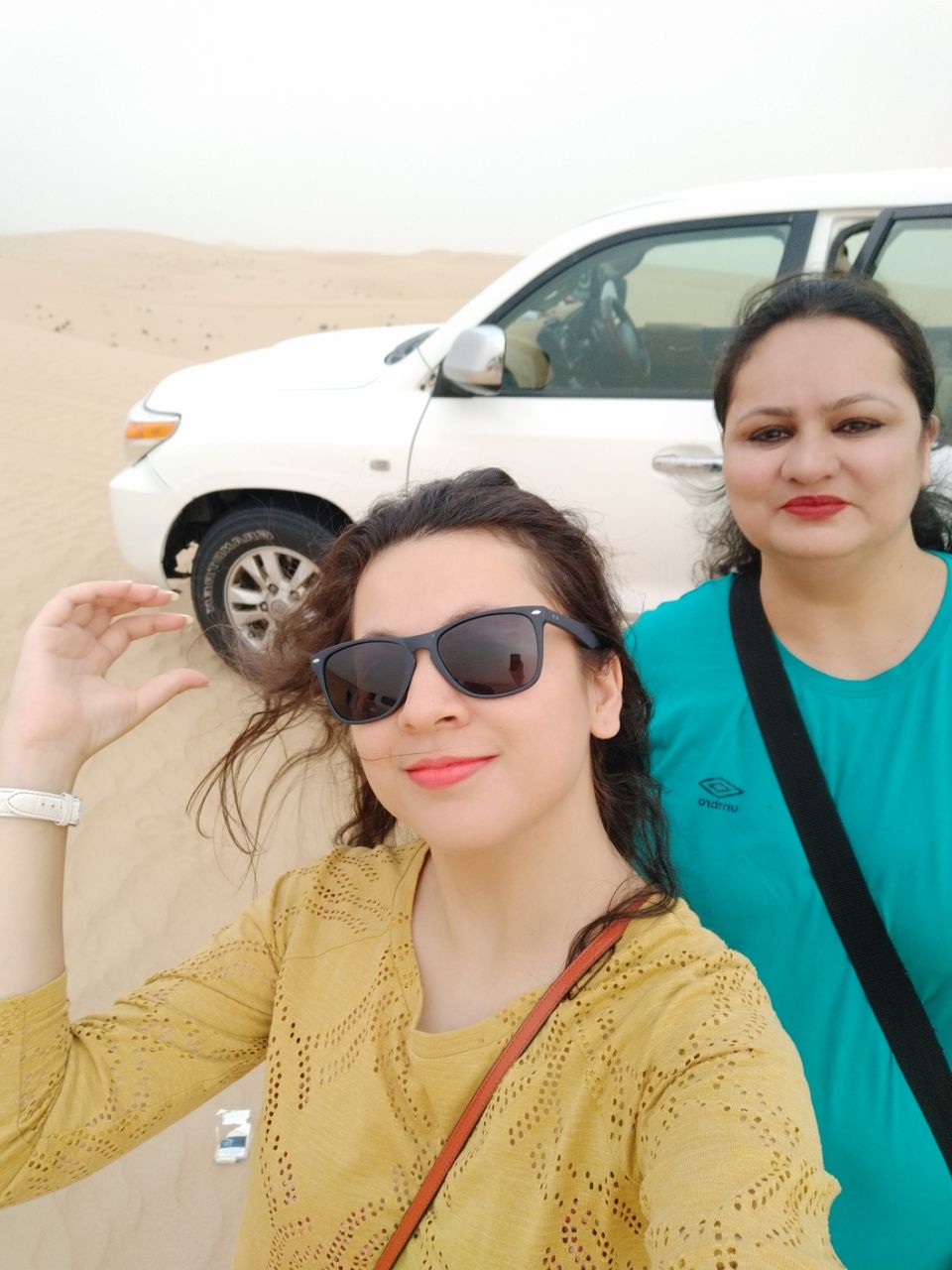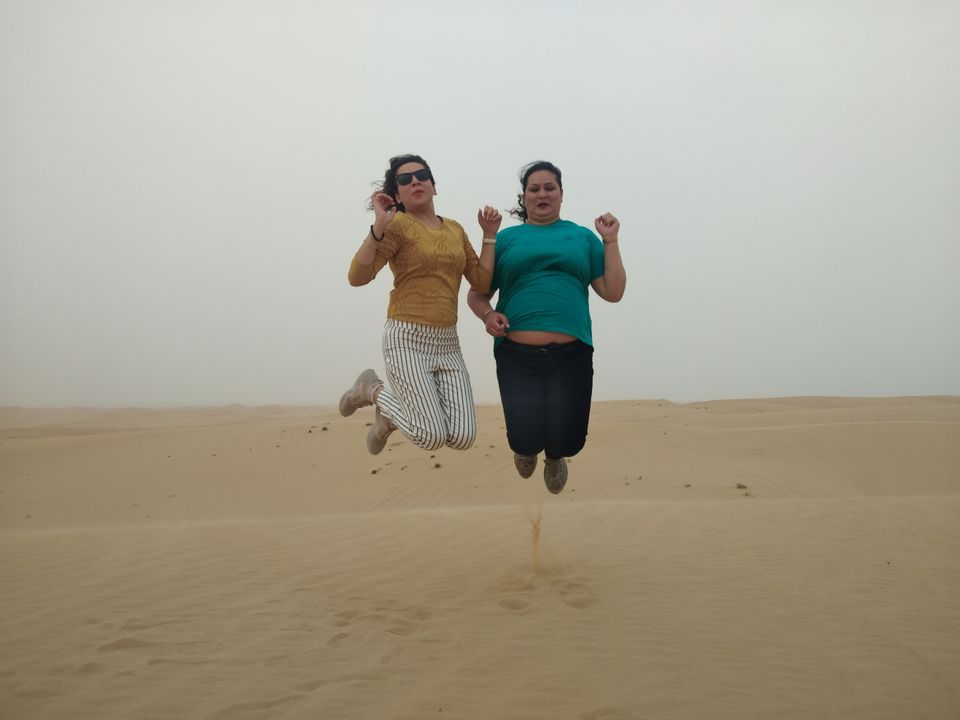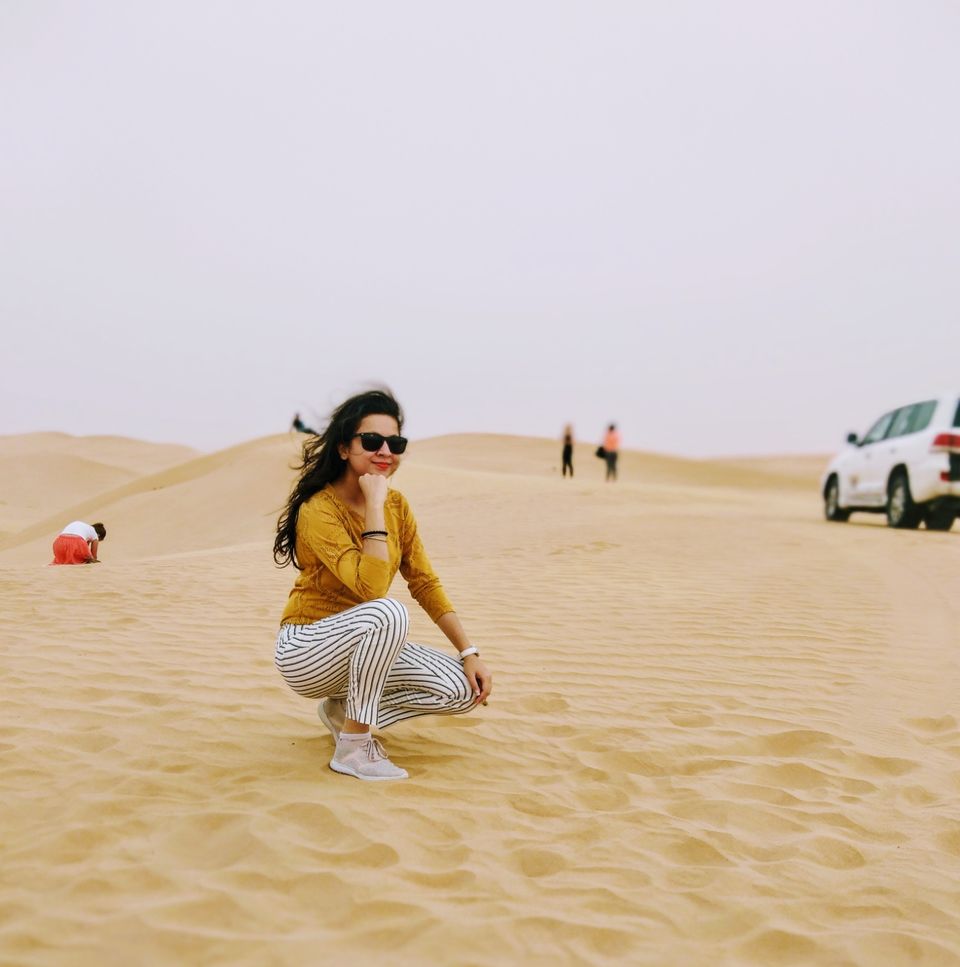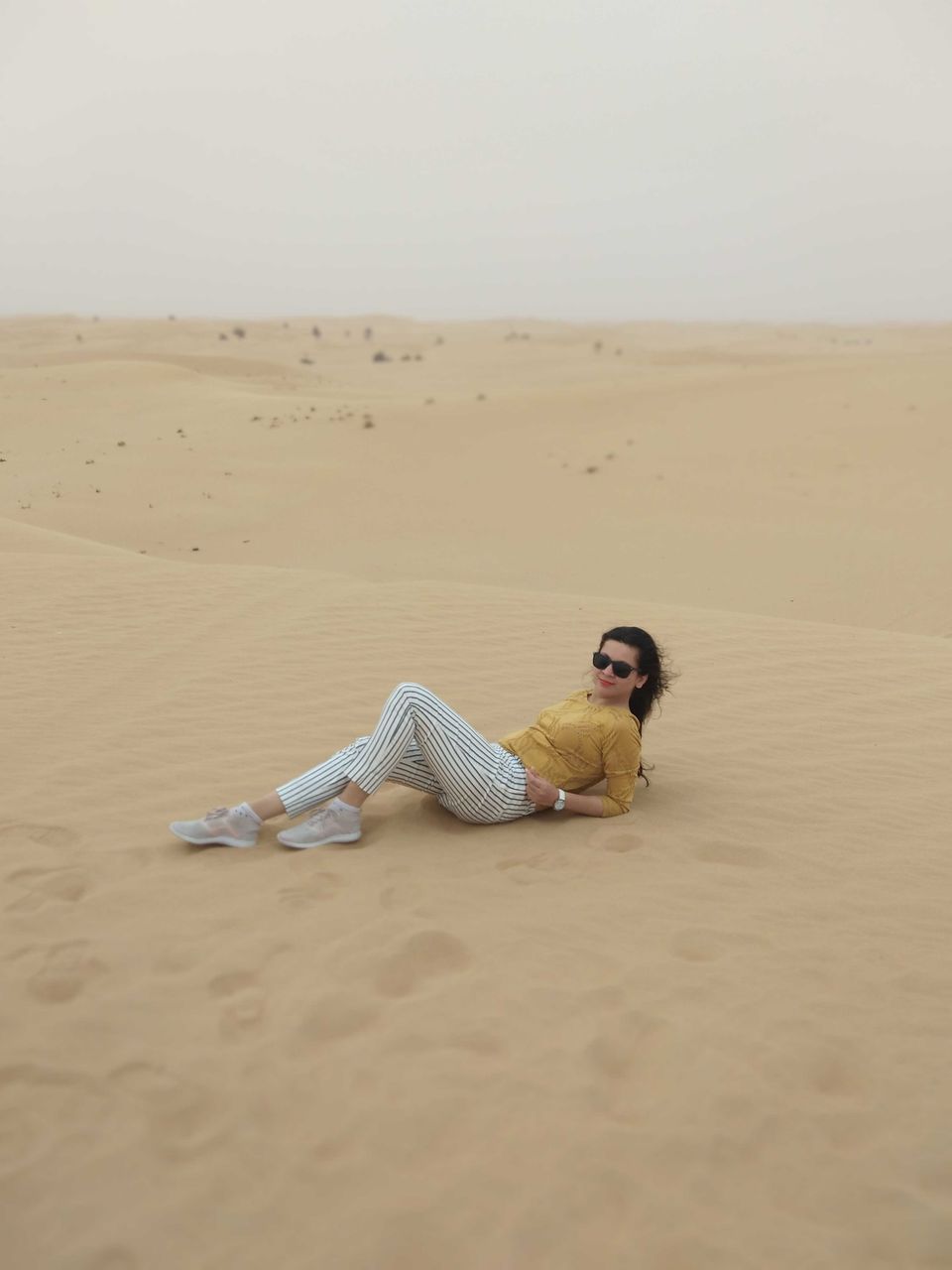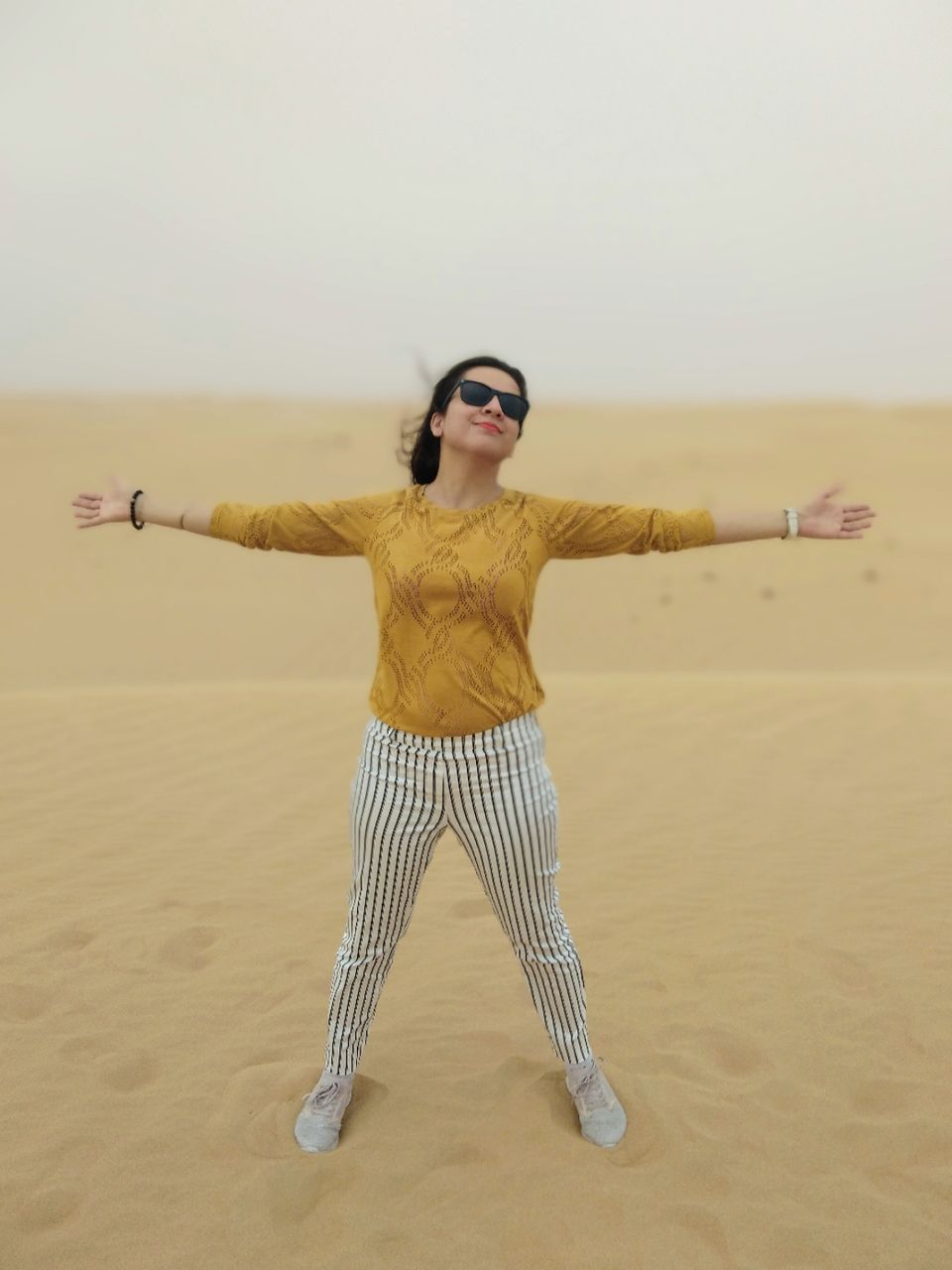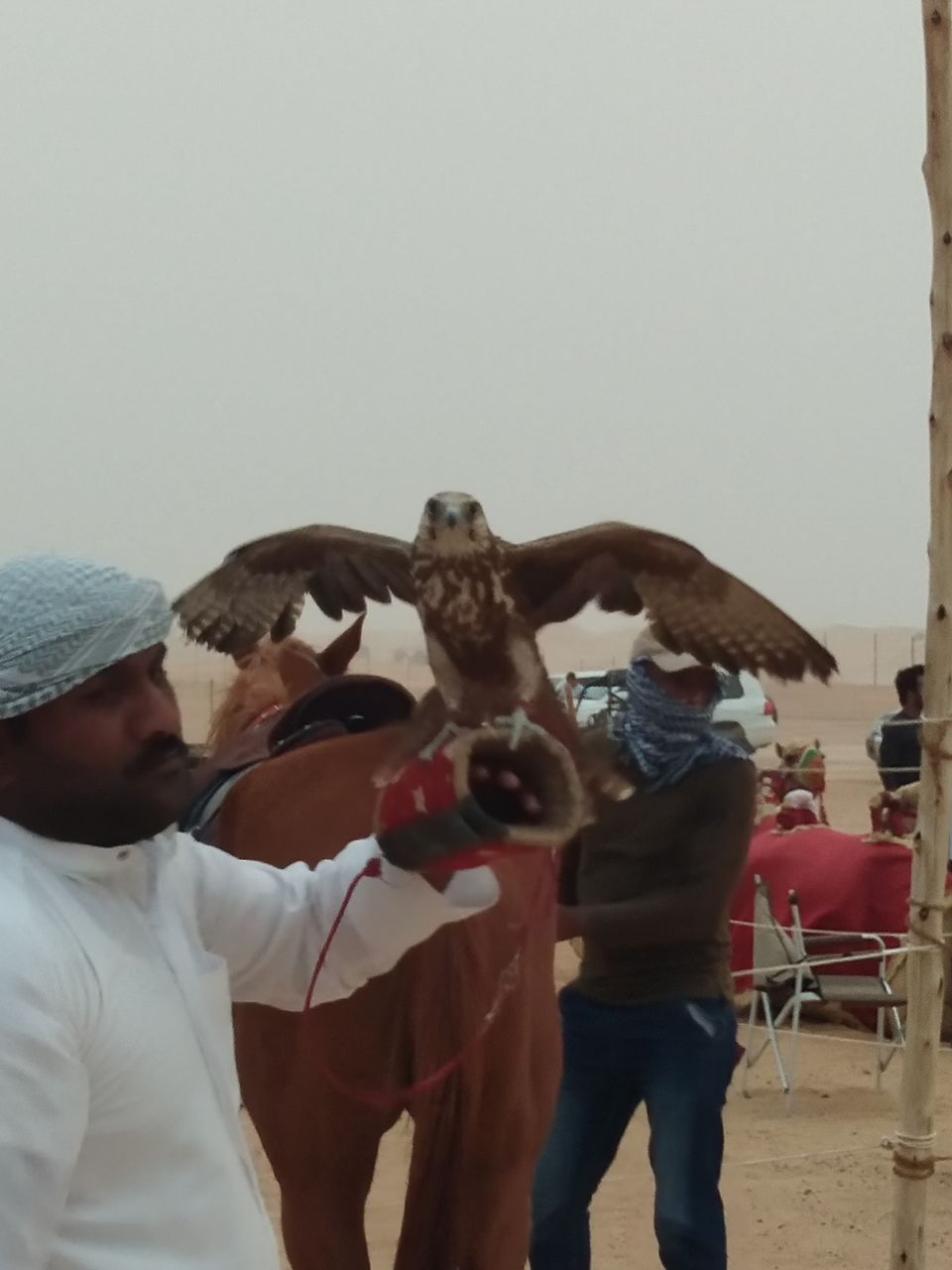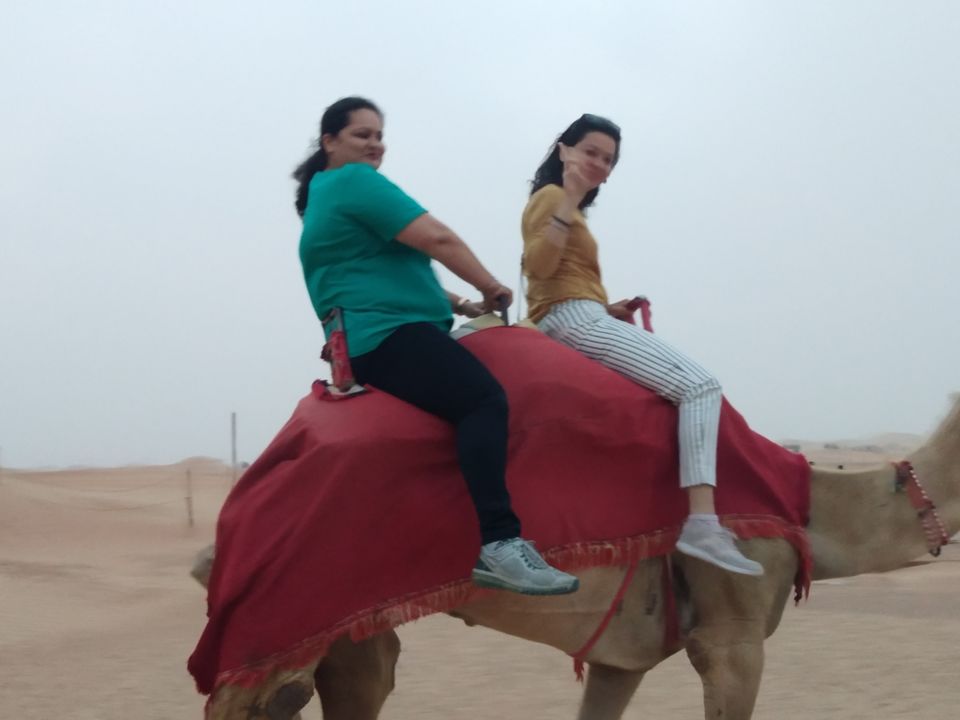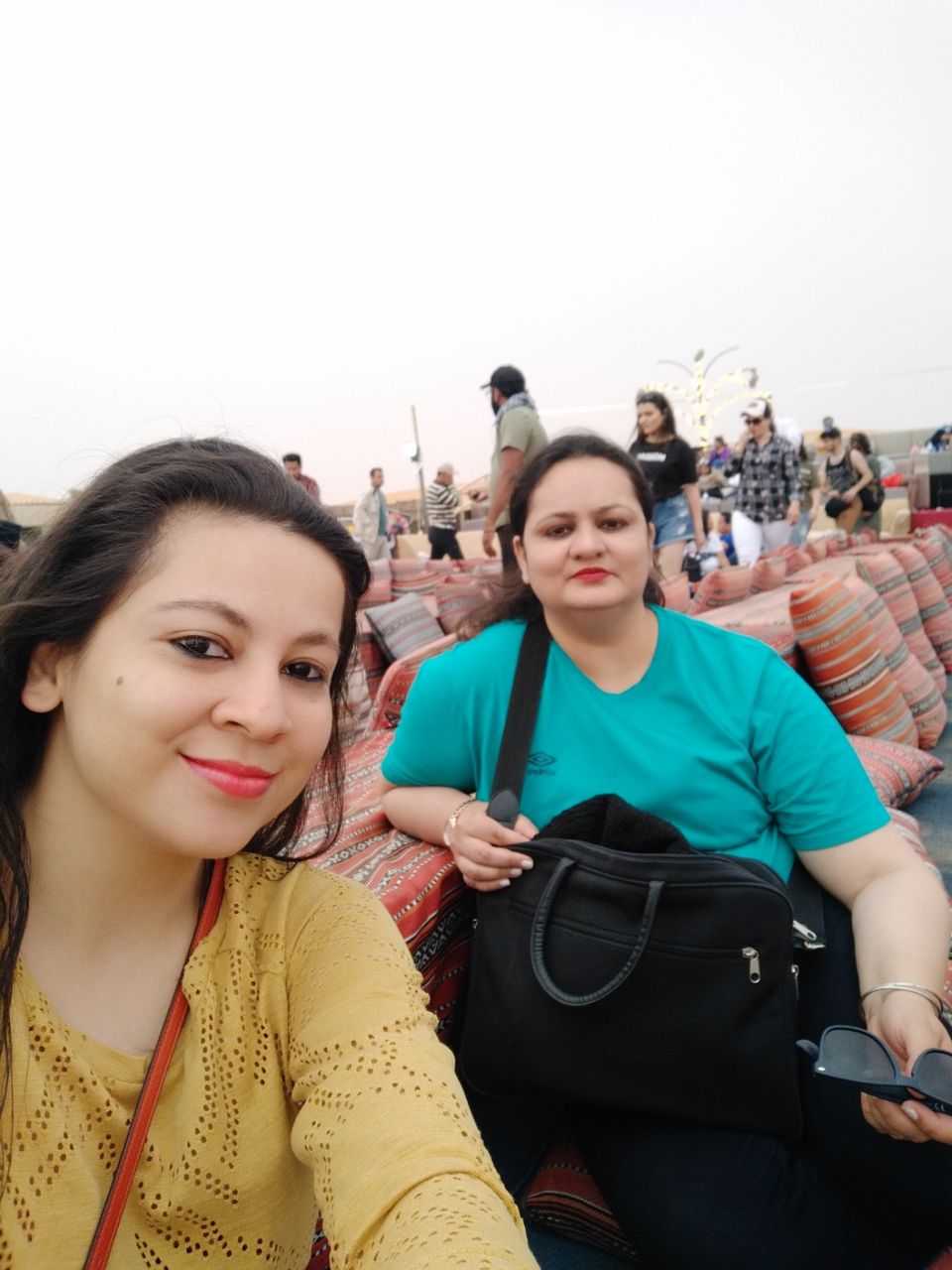 We decided to take our flight from Abu Dhabi so that we could explore this place a bit.  Having a late night flight we decided to  to visit the Sheikh Zayed Mosque in Abu Dhabi which is situated outside the main city. Keep 3-4 hours for this architectural marvel. It's so peaceful visiting this place and I was surprised to see so many people there. It was also nice to see people respecting the traditions and culture of a community since all girls were in the traditional burqa, (provided at the mosque)  the mandatory attire that's worn to visit the mosque. Be ready to walk a lot since it's huge.
After spending a few hours admiring the beauty of the grand mosque and clicking a few memorable moments we headed to the airport to catch our flight.
Overall a wonderful trip though we missed out on a few attractions like the ferrari world and yas island which we kept for next tine since not everything can be covered at one time and vacation is meant to be enjoyed, it's not just about ticking your checklist for things to do!
Relax, unwind and just enjoy the place, don't be in a hurry to see everything.
Do let me know in the comments if this itineary was helpful to you and do share your own experience in the city of gold! Cheers!!