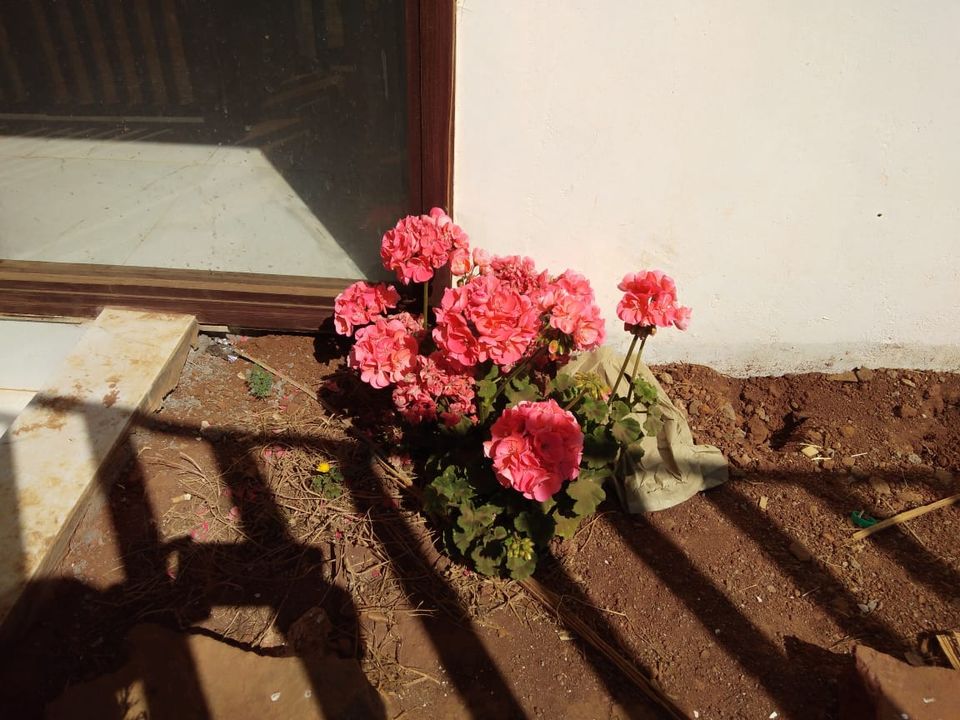 I suggest you to start your day by visiting a divine place (plan this day early in the morning).
Murgan temple at Elk Hill:
This is beautiful place which gives you a divine feeling and you will come back with a sense of peace in your heart and a peace of the beautiful temple in you brain. The temple also have some festivals in the months of January, February and May so if you are visiting in those months plan to visit in the festival times.
Dodabetta Peak: 
Dodabetta peak is the most popular and favourite place of tourist who visit ooty, most of times it is heavily crowded but this place never misses to surprise you. This is the highest peak of nilgirs around Ooty. Evertime you visit this place you will feel differently and every time is a new experience. If you visit this place in monsoon or winter you will experience clouds running through you and dense fog. You can enjoy an ice cream here in the cool breeze and you can have a telescopic view of different valleys of nilgiris from telescopic towers(its often crowded and has a long queue).
The Tea Museum & The tea Factory :
(I don't really have the photograph of tea museum)
The Tea museum gives you a knowledge about the origin of tea and its different varieties. Its must visit place for tea lovers. When you enter the museum you'll notice the refreshing aroma of tea leaves and will take you to the world of tea making. Don't miss to take a sip of the tea they provide while you visit tea museum, i guarantee you that it will be the best tea you will ever taste. As for as i am concerened i didn't find anything interesting in tea factory but its upto you if you want to visit, you can. 
Botanical Garden:
Probably the most beautiful , well maintained and most picturesque places in south india is the government botanical gardens of ooty. If you love photography and if you love flower and taking pictures of flowers you can spend a entire day here. Its such a beautiful place and it will leave you awestruck. It has thousand of varieties of plants and trees and you'll be mesmerised with beauty of this place.
I think this will be last destination of the tour of day 2 and if you still have time and you can visit government rose garden and end the day.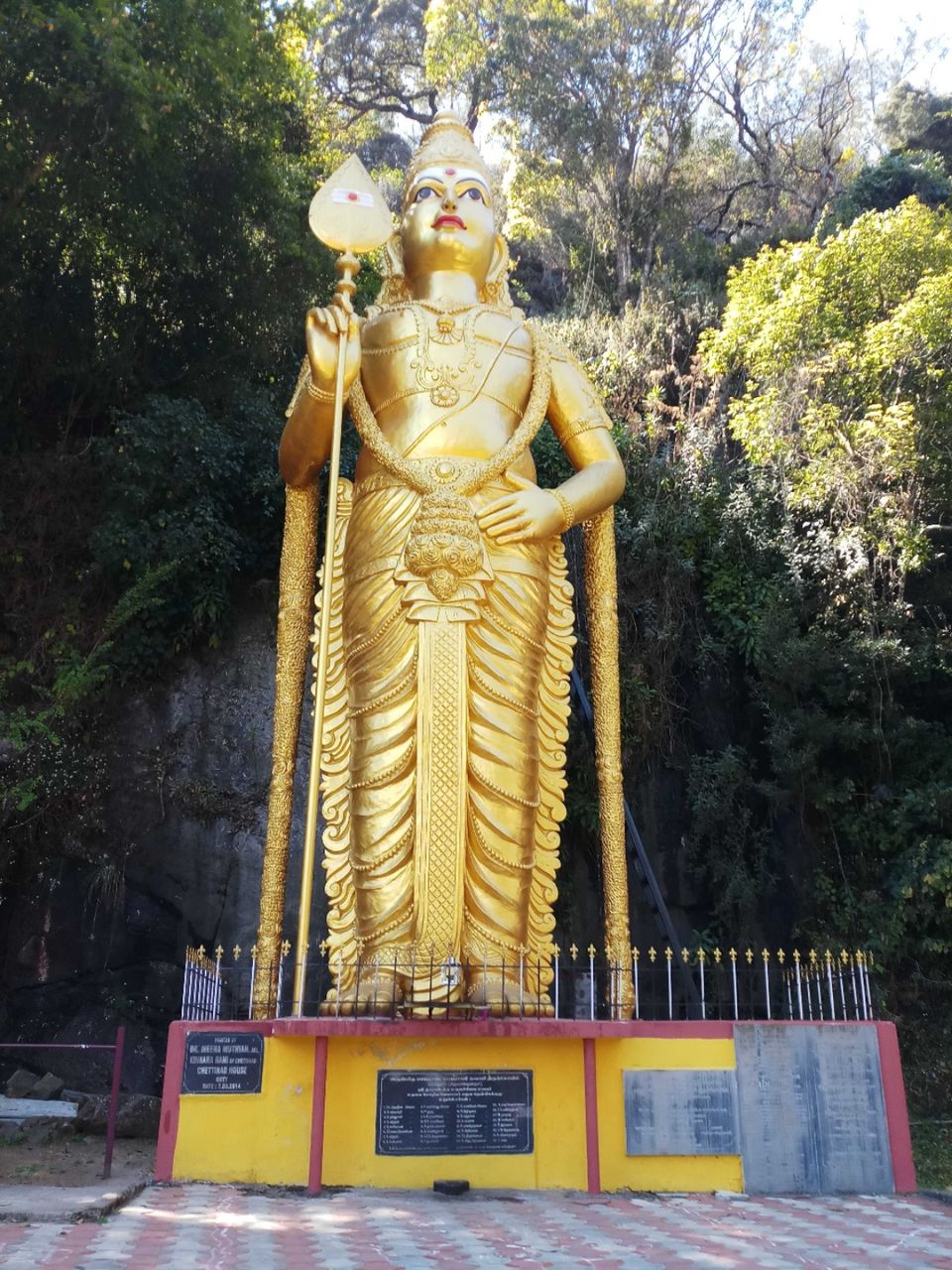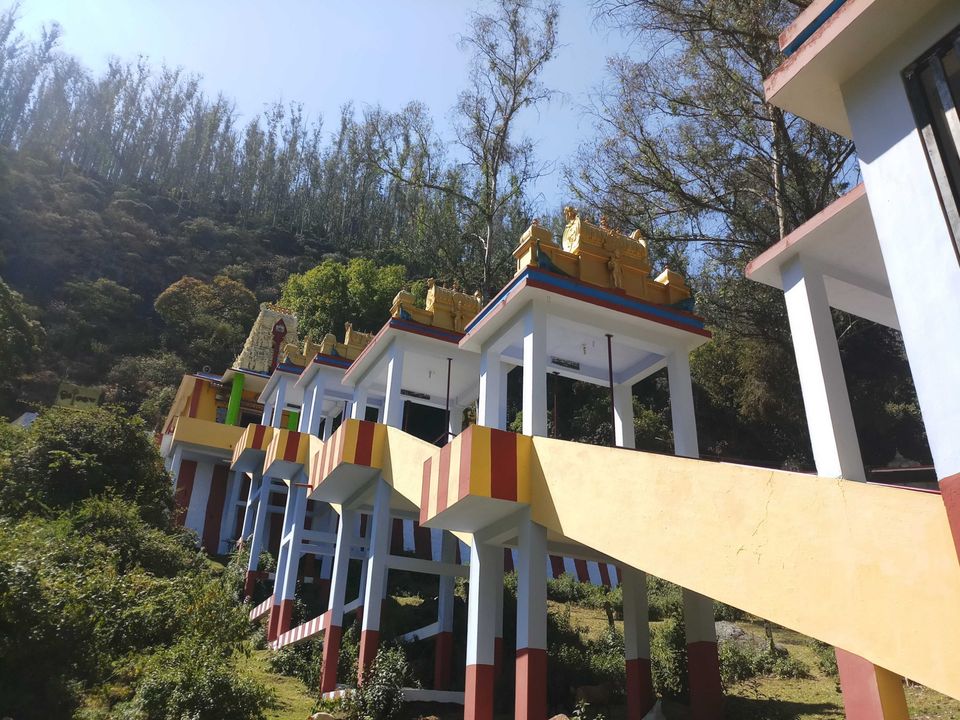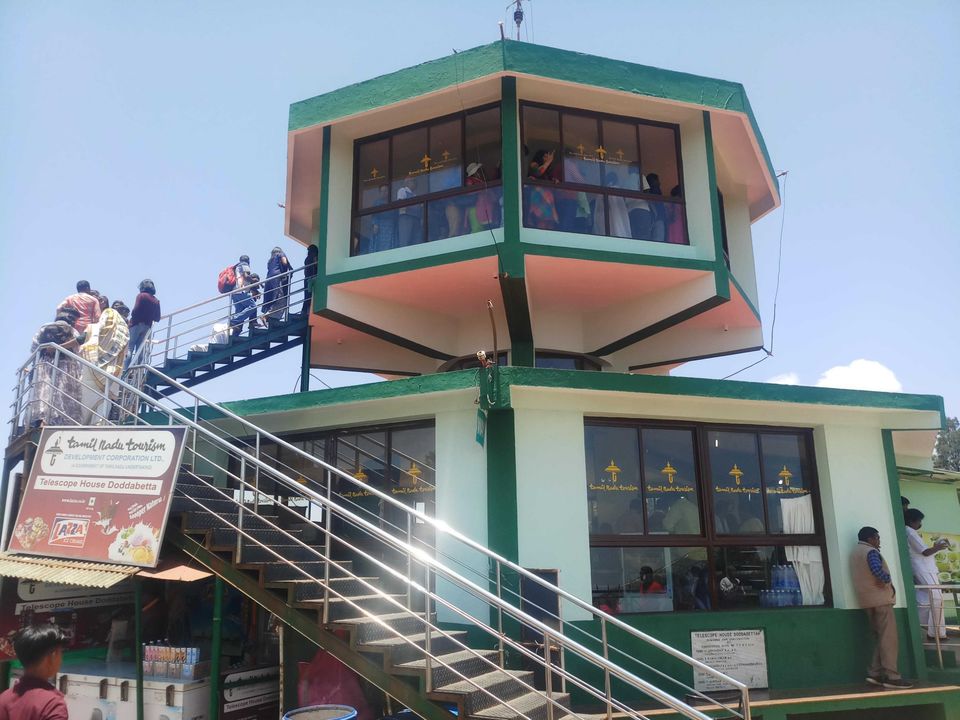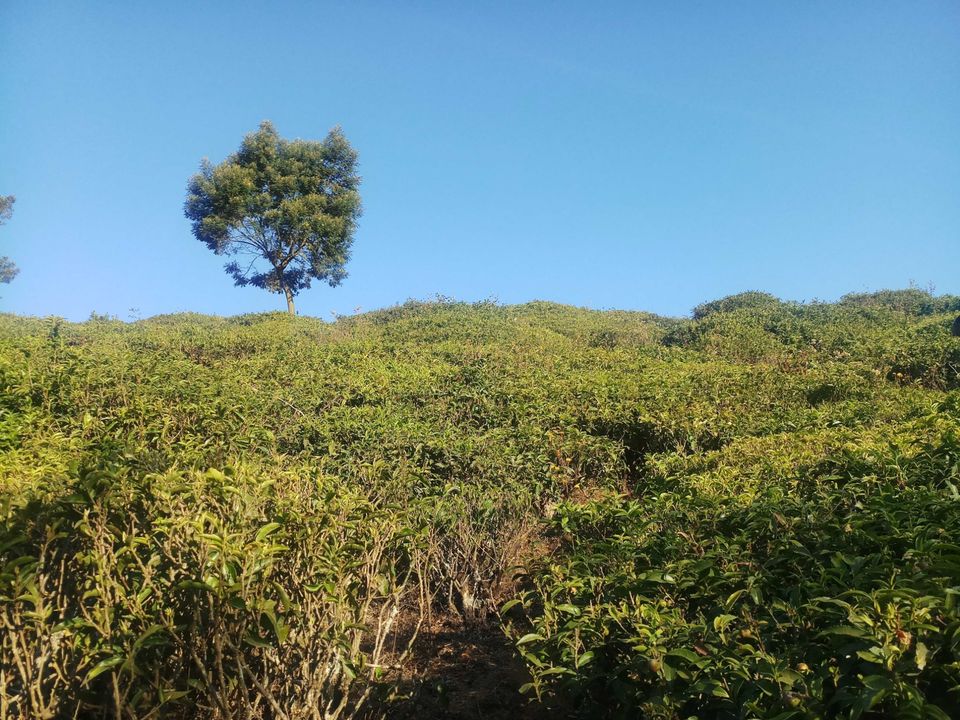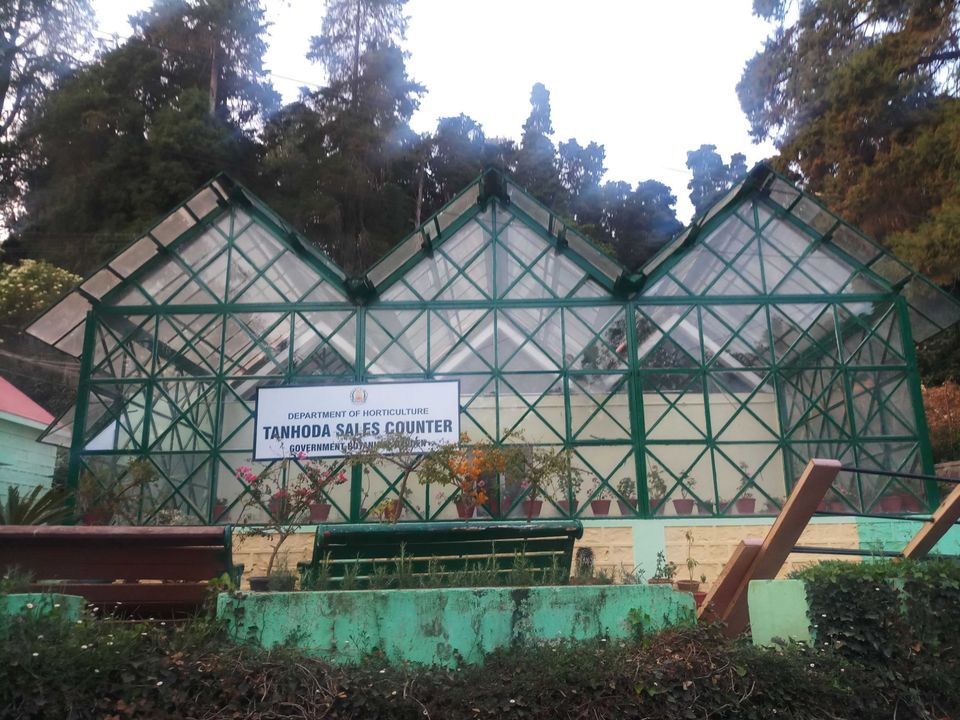 Also start the third day by visiting a divine place and this time i would suggest st Stephen's church.
St Stephen's church:
This is small holy place located in the heart of the town and is built in 18th century. Though the place is in town, you will find the church silent and calm inside so much so that you can even listen to your own breath. I suggest you to go on sunday morning if possible, the sunday experience will be different altogether.
Avalanche lake : 
This amazing place is in located in the forest approximately 25kms away from Ooty town. The forest department arranges vehicles and buses to visit this place but make sure you go early becuase it won't be available from noon and at this place you can see fog and clouds running through you at mid- afternoon also. Don't miss this place, i can assure you that this place will leave you speachless,  spend an hour hear and you'll tend to respect the creations of mother nature. Unfortunately i don't have the pictures of this place as i missed to take my mobile with me but i have clicked the beauty of the nature with my eyes which will lost for ever in my brains.
And after coming from this place do spend the evening shopping and exploring the locales of ooty. You can by chocolates, some nigiri medicinal oils and other stuff which are popular there and  plan to leave ooty the next morning and again start early.
Note: There are lot of other places in ooty which did not make into my list but probably you'll enjoy watching them but in my opinion these are the places that will make you trip joyful.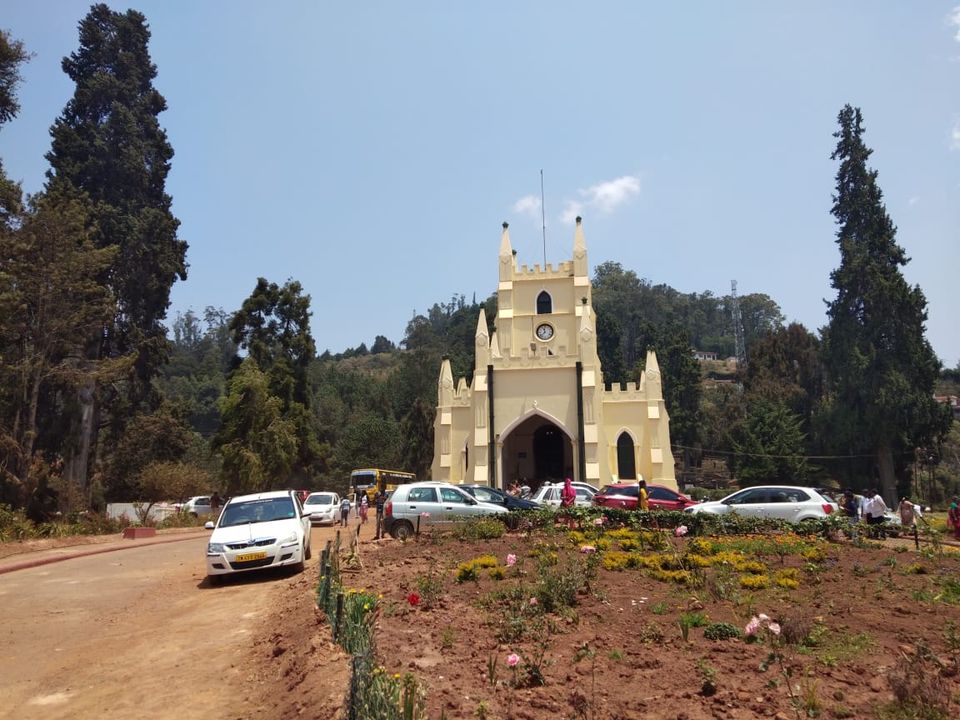 On Day 4 the most important thing to do is start early so that you'll visit all the places and still make it - to reach Bangalore by night. I suggest you to take route of Bangalore while going back from ooty because ooty doesn't end at ooty town.
Pack your bags, checkout from the hotel and start your end journey towards mysore in a taxi. Do remember to talk to the taxiwala that you wish to see every place in between.
Pine Forest:
This place comes first while you start travelling towards mysore. The pine forest is a small place by the side of the road with a lot of Pine trees(As the name suggests) by the bank of a beautiful lake . The lake, the pine trees and the cool sand that touches your feet will make you be there of hours. Its ideal for photoshoots. The view is excellent here and can make you sit there for hours.
The shooting Spot: 
This is basically a valley where you see greenary every where. You climb a few meters up hill and witness the beauty of mountains. Ideally as the mane suggests this is shooting spot where a lot of movie shoots happen. It also has the replica of the huts that local toda tribes used to live in and is as beautiful as you can imagine.
Pykara Lake :
I don't think there is a lake as beautiful as the pykara lake in the entire nilgiris. The spectacular visual of this lake has made me to just sit there and enjoy the beauty for hours. The lake also has boating facility. I suggest you to take an eight seater boat, irrespective of the number of people you are. If you are more than 8 take two ten seater boats but always opt for the slow boats with the root top. These boats will give you ample time to enjoy the scenic view and will let you blend in the beauty of the place slowly and i somehow got the feeling that we humans are destroying the beauty of the lake(my opinion).
Frog Hill: 
This is perhaps the last destination of nilgiri hills while climbing down. This is the place where the moutain meets the clouds. You can see clouds touching the mountains from here and you can also see the entire plateau standing on the edge. Do visit this place.
Last but not the least 
The Madhumalai or Bandipura wildlife sanctuaries:
Both are almost same but the only difference is that madhumalai comes under tamilnadu and Bandipura comes under karnataka states. You have to plan in such a way that you visit these places by 2:00 or 2:30pm otherwise the jeep safari into the jungle would be closed. Just don't miss the jungle safari. Though the visibilty of Tigers are veryless you will find ample other animals like elephants, peacocks, deers and a lot others. If you travel through the forest area in the evening you can see the animals crossing roads also. Its very pleasing to watch.
If you finish everything by four in the eveing you can reach bangalore by night and plan the journey from there on. I suggest you to stop at mysore for a day and visit mysore palace and the iconic church at mysore. This is my idea for an ideal tour to ooty.
Other important Things :
In Ooty lot of keralan food is available. The traditional food also is a mix of tamil and keralan traditional foods.
Hotel Coonoor Ramachandra is one of the best places to eat.
Hyderabad Biryani House also has some good biryani.
While travelling towards mysore in a place called gundlupet there is a restaurant called run restaurant (i don't remember the name exactly) where you get excellent food.
Don't buy chocolates at factory outlets instead buy them at local vendors.
If you are roaming in ooty town try hiring an auto.
Although all the rates are displayed by the taxi unions tryin bargain for some concession.
Try to be a little far from the town so that you can enjoy the calmness of nature.
Camp fires are available in various hotels and home stays. Which may cost a bomb but don't miss on the opportunity to sip a glass a whisky with your loved ones under the sky with camp fire,  you will not regret it.
Always start the trip early, nights become calm very early at ooty.
I think i have covered everything in this. If you have any doubts feel free to comment.
Don't drive if your are not sure about your skills.
I am sorry for the picture quality i cannot afford a camera so i use my mobile.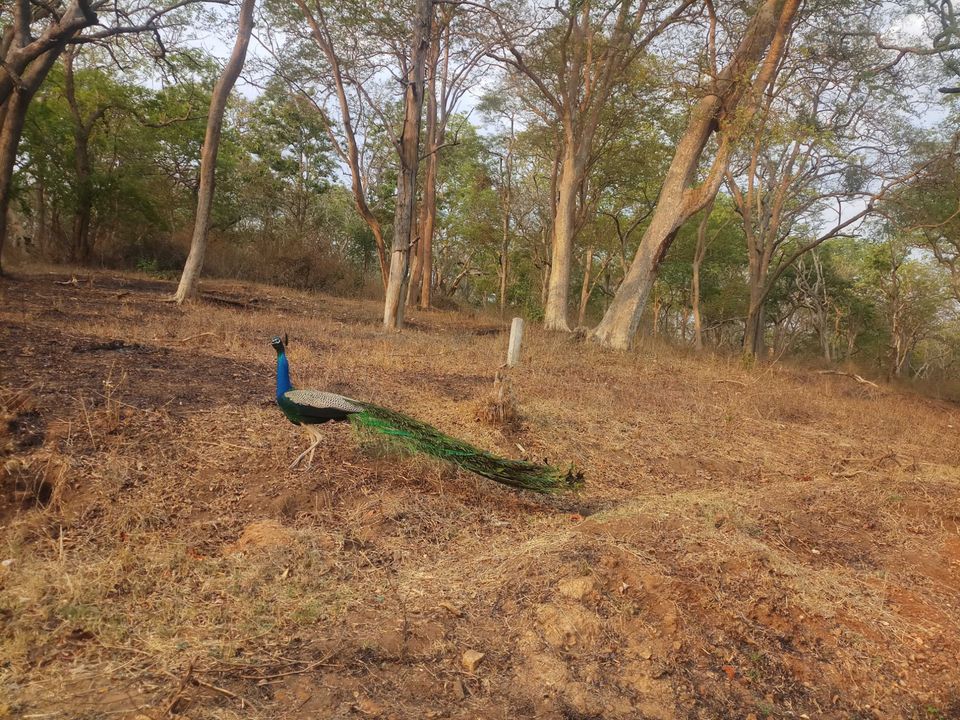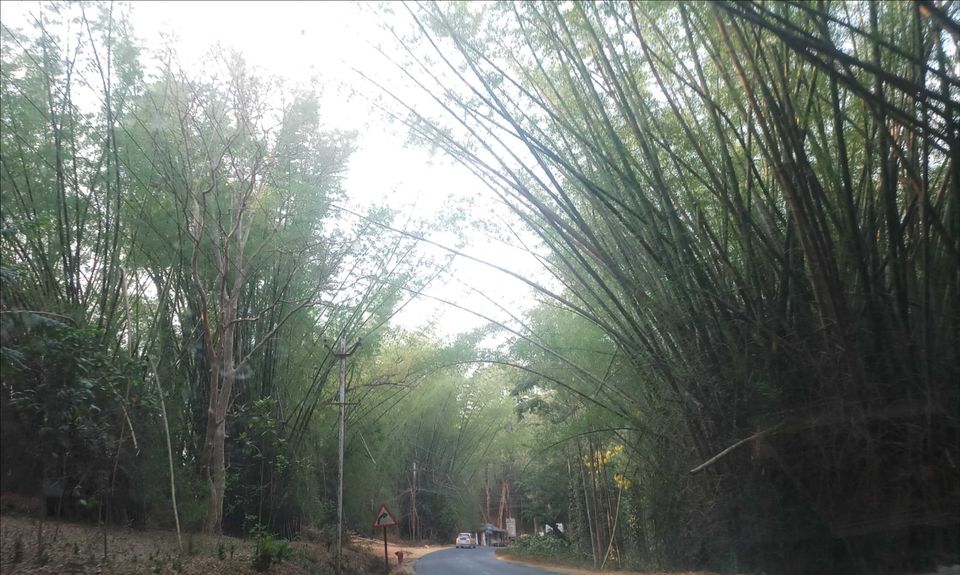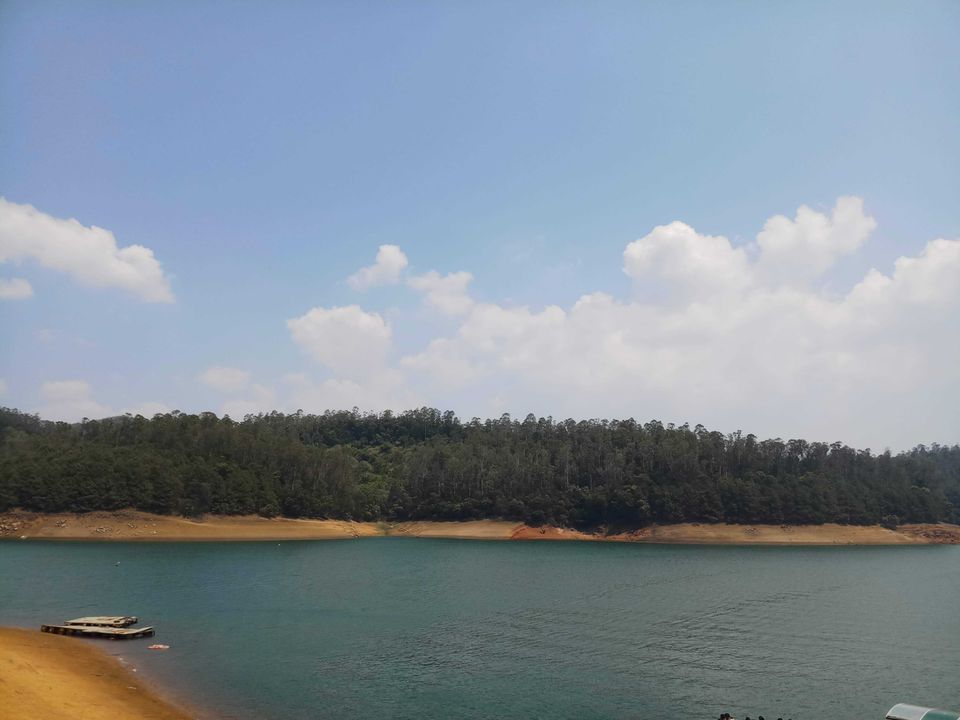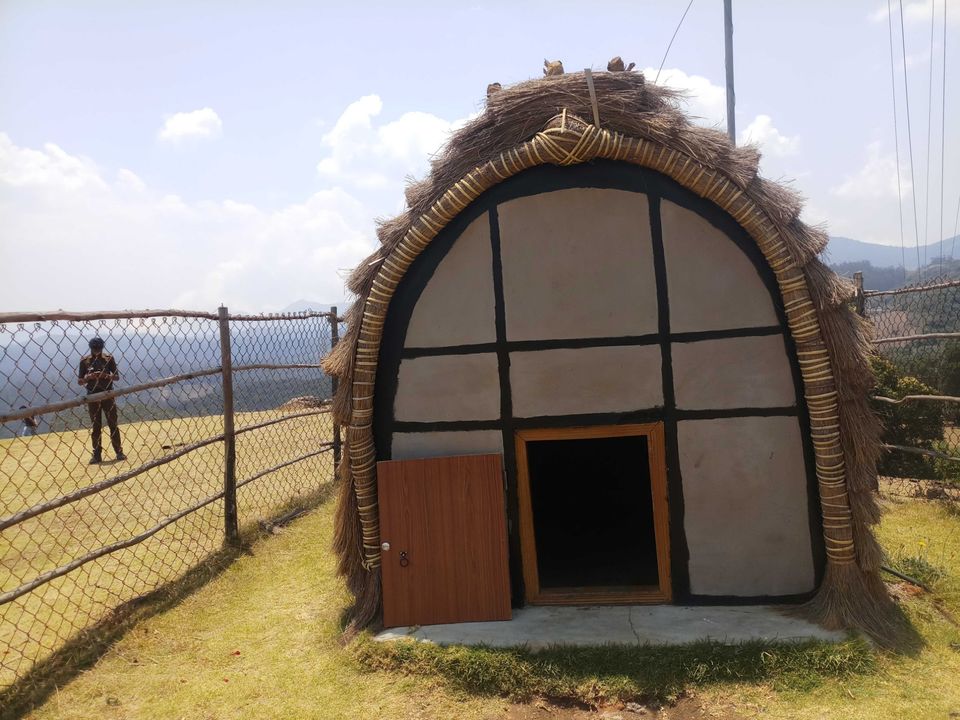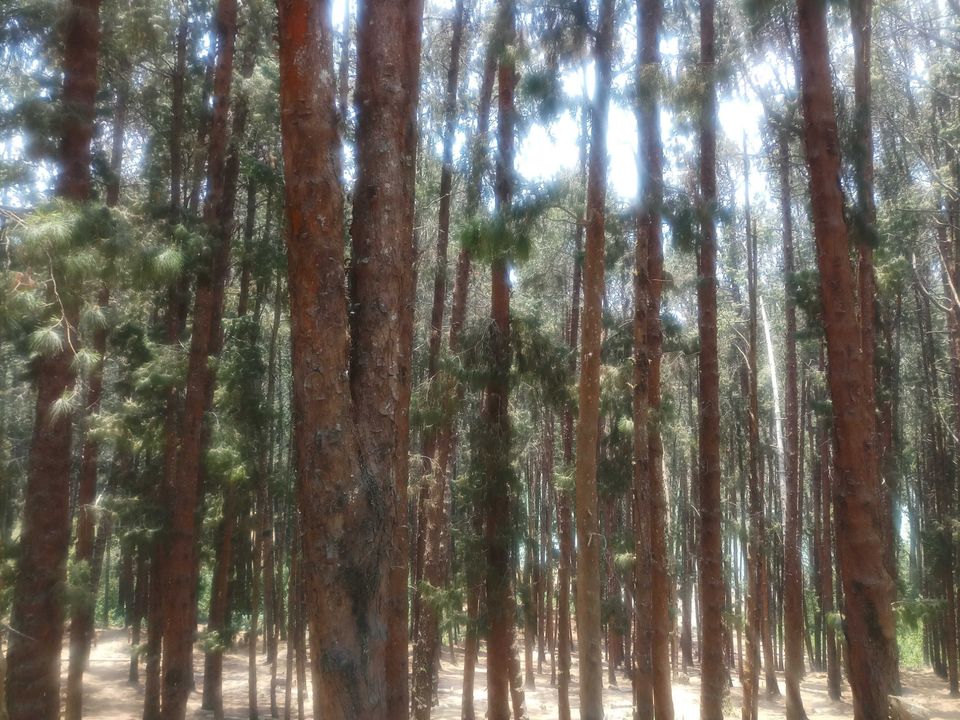 Let me start with a disclaimer - This is only my view on travelling to ooty so don't expect this to be like other travel sites. 
If you are travelling by Train or by Air: 
The nearest airport to ooty is approximately 83kms away at coimbatore. People travelling by train can also reach ooty from coimbatore. In my view the best way to reach ooty is via train from mettupalayam to Ooty. ( not for people in and around Bangalore and mysore). From coimbatore you can reach mettupalayam railway station via tran/bus/taxi (there are plenty of options available) which is approximately 33kms away from coimbatore. Plan in such a way that you reach mettupalayam railways station by 6:30am in the morning, from there you can reach ooty by - NILGIRI HERTAGE TOY TRAIN which is one of the major tourist attractions of Ooty. 
This is a must do thing in ooty and the heritage train travels through many tunnels and hundreds of bridges connecting the beautiful mountains of nilgiri hills. You will enjoy the most scenic and picturesque mountains covered with thick forest, tea plantations and greanery everywhere. This ride will give your eyes a pleasure of watching mother natures unexplored beauty.
Things to remember:
1) The toy train from Mettupalayam to Ooty starts every day at 7:00am. Plan in such a way that you reach mettupalayam by 6:30am
2) Trains are available to Mettupalayam from chennai, Bangalore and Coimbatore as well.
3) Timing is the most important factor of this journey. Plan in such a way that you reach station on time.
4) Reserve the seats of toy train way ahead of your journey becuase there are only few ticket available and reservations are not that easy to get.
Advantages of this Plan:
Planing journey this way will give you an extra day to explore ooty as your tour start at mettupalayam itself, so you can save a day by not giving a separate schedule for toy train journey.
Note: Poeple who willing to skip toy train journeys can also go to ooty by road via Bangalore - Mysore - Ooty. There are a lot of buses and taxis available from Bangalore.
If you have seen part-1 of my Ooty daires, i have suggested you to take toy train in the beginning itself so that you don't waste a day for it. if you take that route you'll reach Ooty by 12 noon. You can go to your stay, freshen up, have some lunch and start to explore ooty from 3pm in the noon on the same day by visiting Boat House Ooty.
Day 1:
On the first day you can go to Boat House also know as ooty lake, where you can go for boating. I personally suggest to take peddal boat and cycle it through the lake and enjoy the evening in the beauty of the lake covered with trees and greenery. In olden days it was said that you have to go boating in ooty lake atleast once in your life. I don't think that is appropriate now but never the less this is a beautiful experience you will cherish all your life and you can spend the other part of evening near the lake itself. As there of lot a activities happening around the lake, you can enjoy horse riding, cycling, dirt bike riding and various other activities. You can also go thunderworld which a few mins walk from boat house.