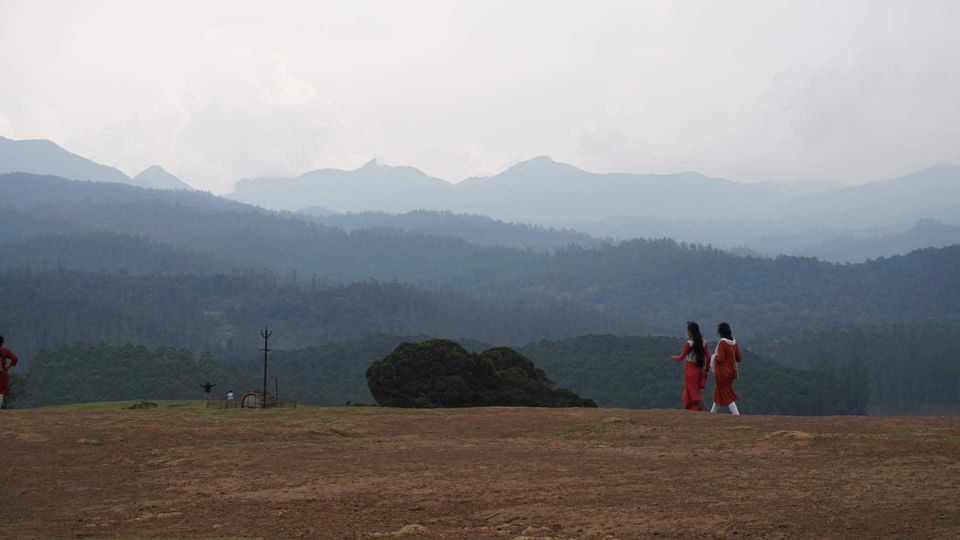 Left from Bangalore at 6 o'Clock AM, we had breakfast at a restaurant called "Shivalli" in ramnagara.
Reached Mysore by 10 o'clock and visited the beautiful Mysore Palace (real name "Amba Vilas Palace"), which was a feast to the eyes, seeing the luxurious palace and knowing it's history.
Next was my favourite part, A ride on tanga (2 wheeled horse buggy) 😉 the tanga ride was around the palace.
It was 2 o'clock and we started the ascend to Chamundi hill to take blessings of goddess chamundeshwari and was back from hill by 4 o'clock.
Our next plan was to visit OOTY, so we had lunch in a restaurant in Mysore and left for Ooty, the journey to Ooty from Mysore was an awesome one as it passes through "Bandipura forest reserve and scenic nilgiri hills".
We reached pity by night and that's end of the day.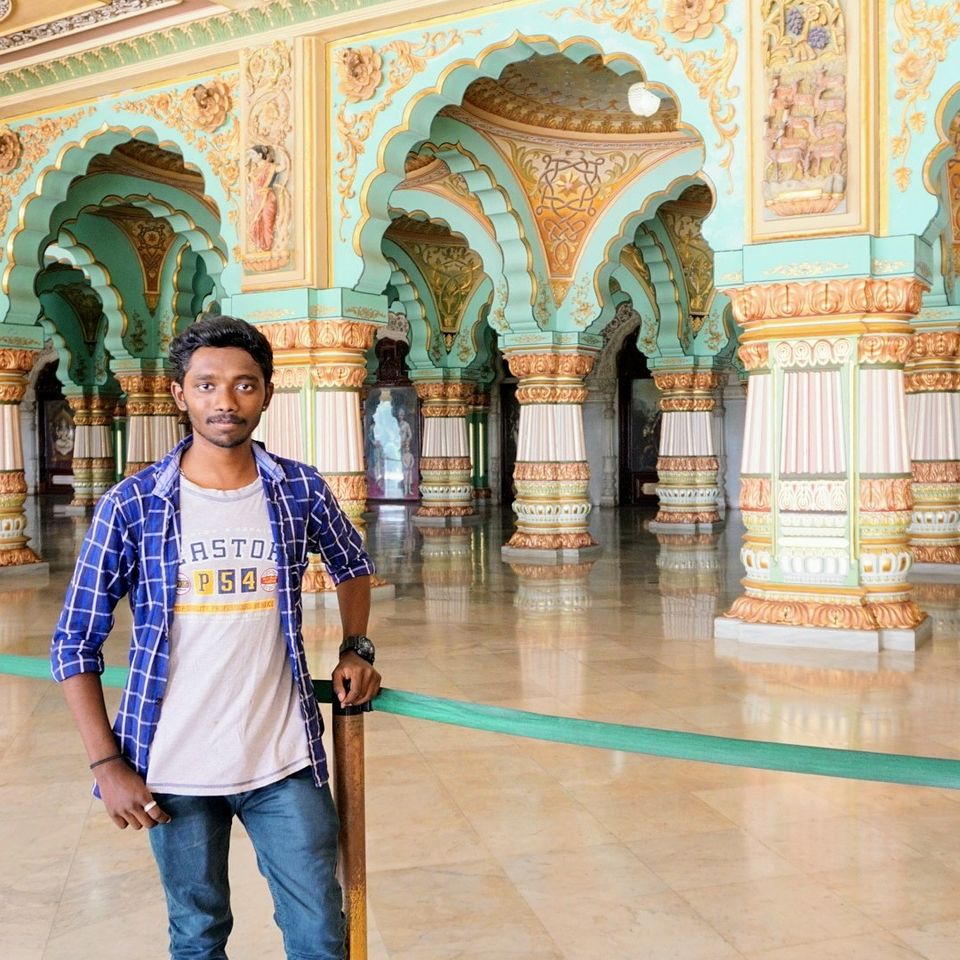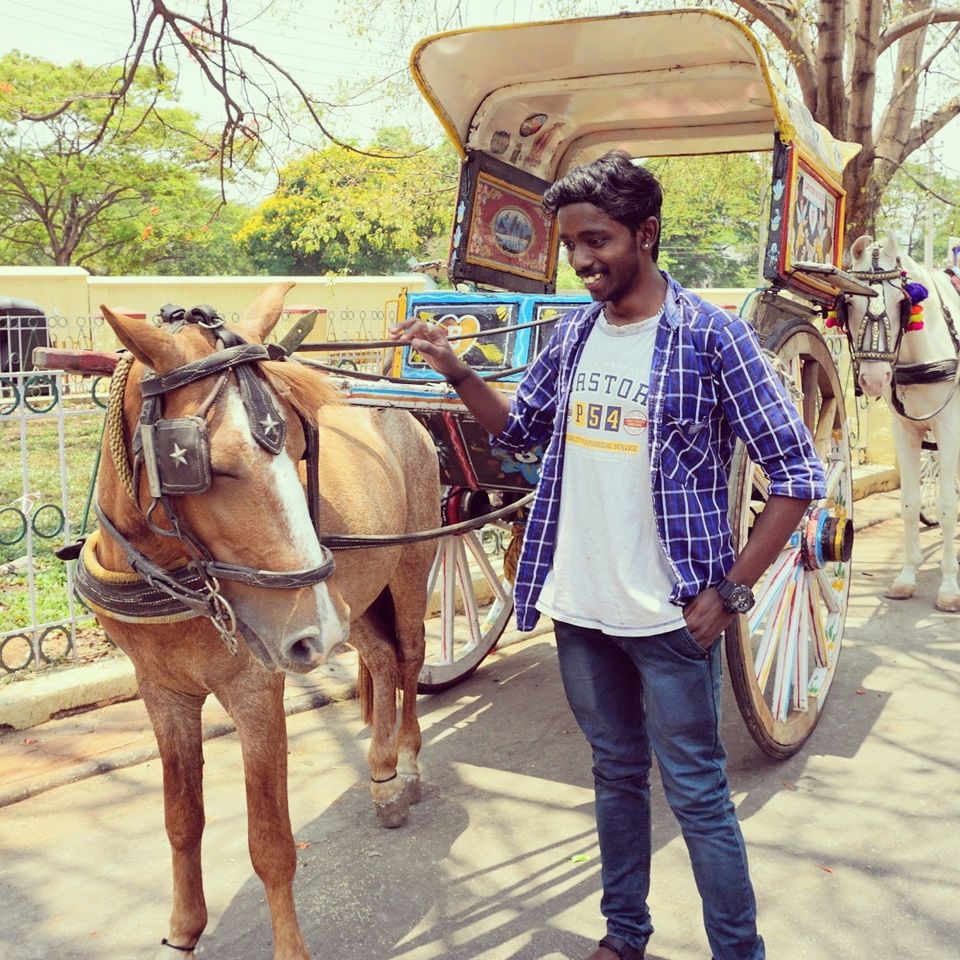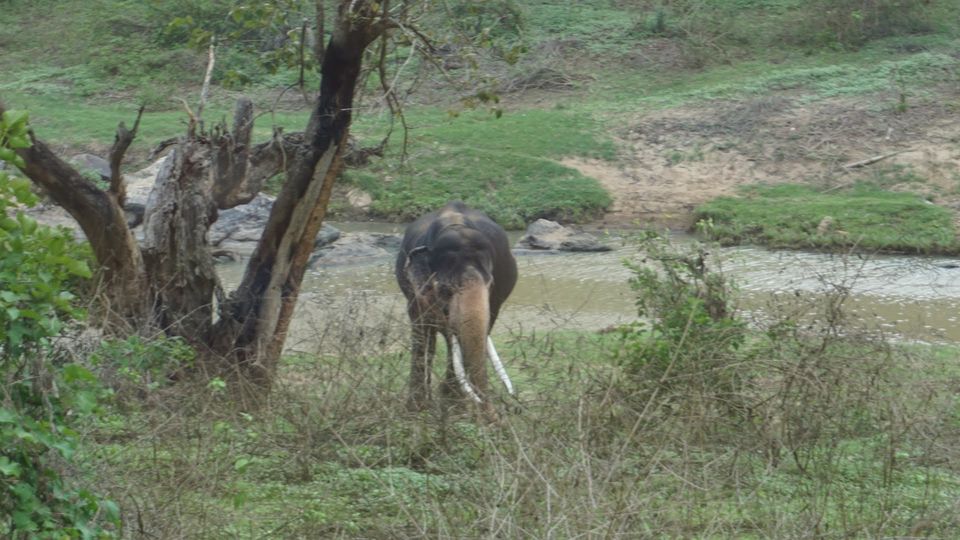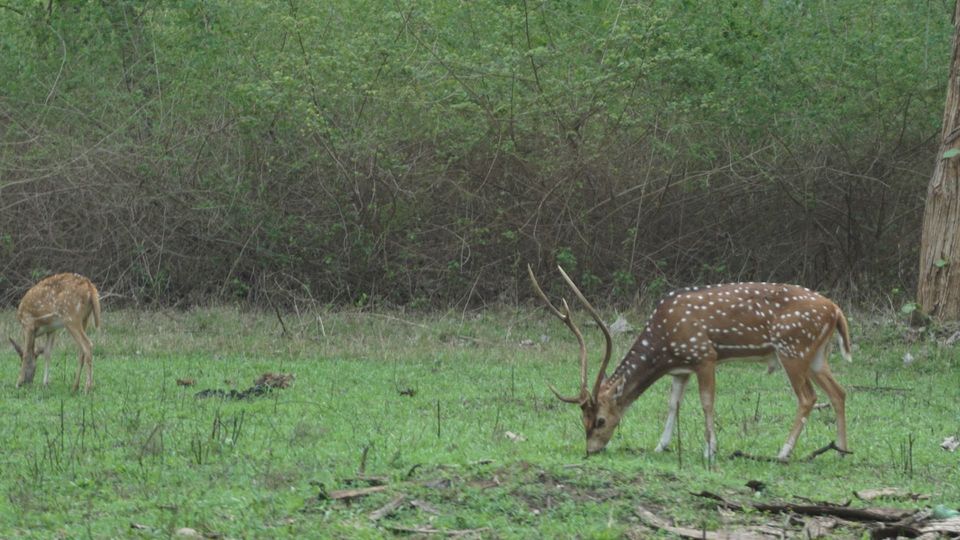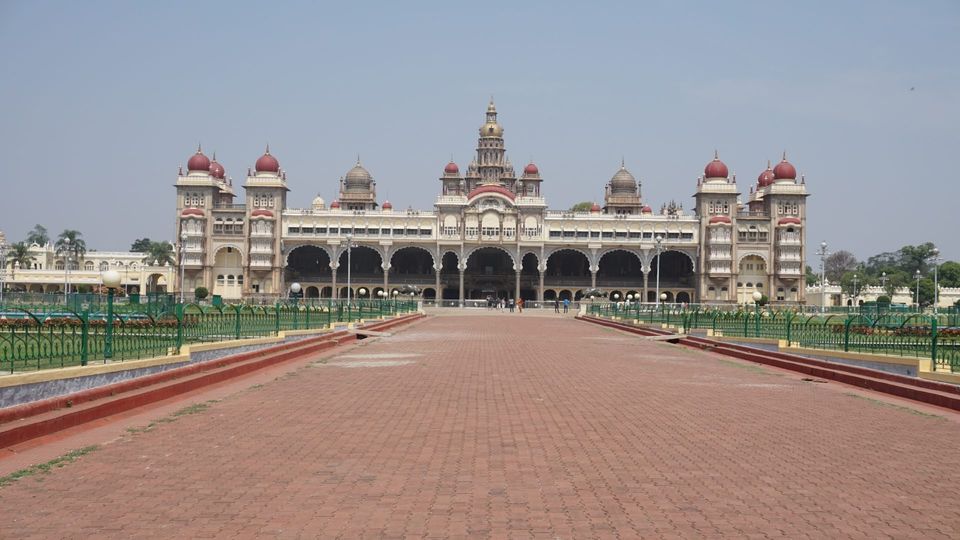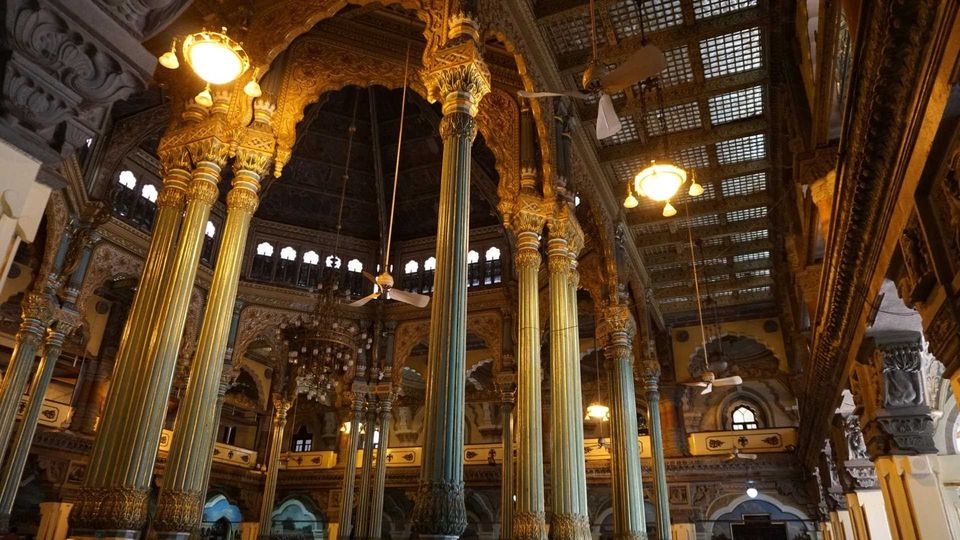 One the day 2, we some up to catch some beautiful scenery of OOTY from our room balcony, as the hotel we stayed in was at higher elevation than other hotels.
Our first visit was to the "OOTY Botanical Garden", it's a good place to start the day filled with greenery and variety of trees and plants.
Then we headed towards Pykara lake for boating, on the way we visited ooty lake which was filled with people, next it was a 20km journey through nilgiris to pykara lake, but once we reached the lake it was all worth it, the view of the lake from boat was nothing but hills and forest around us. There are 3 boating options at the lake
1. 10 people slow boat
2. 8 people fast boat (we went in this one)
3. 3 person speed boat which was awesome as it skips through water at very high speed.
It was 3 o'clock, when we left the lake, we had lunch on the way and then visited the 9th mile shooting spot on the way back to ooty, which is a lush green grass hill that has refreshing breeze all the time, there were also horses for people who can't climb the hill.
We also spent time in the pine forest which was also on the way to OOTY.
By the time we reached OOTY it was nearly 8 o'clock, so we had dinner and went back to room.
Wherever you go around OOTY, we wanted to spend even more time on the spot and that was work it as the weather was also great.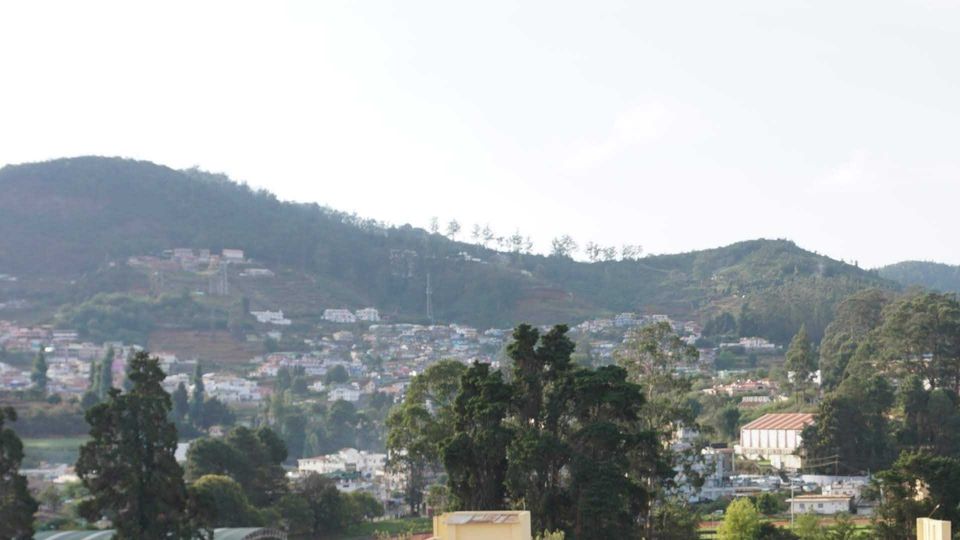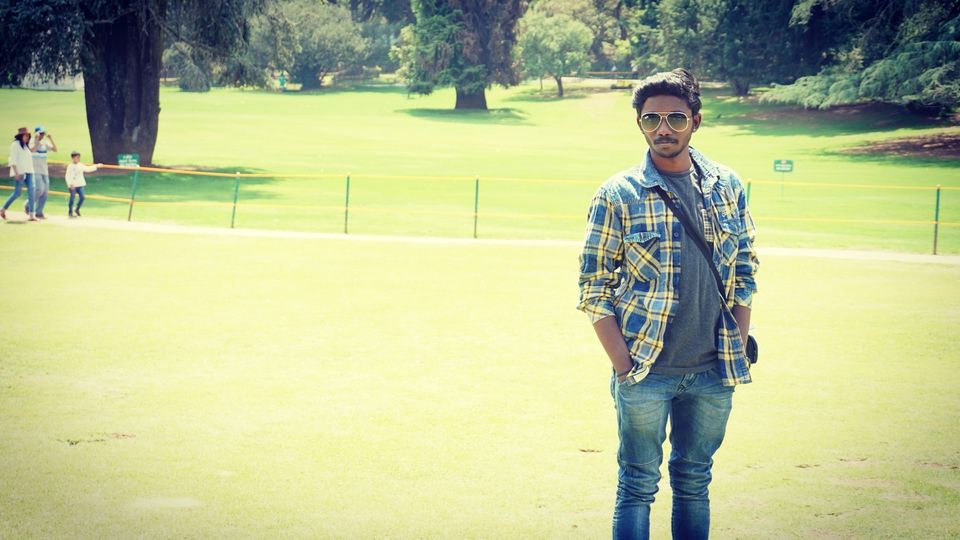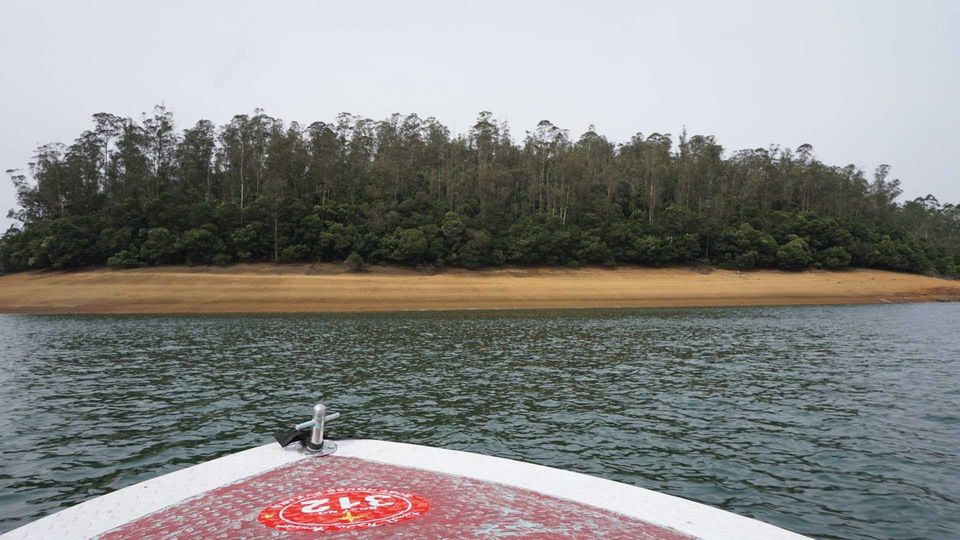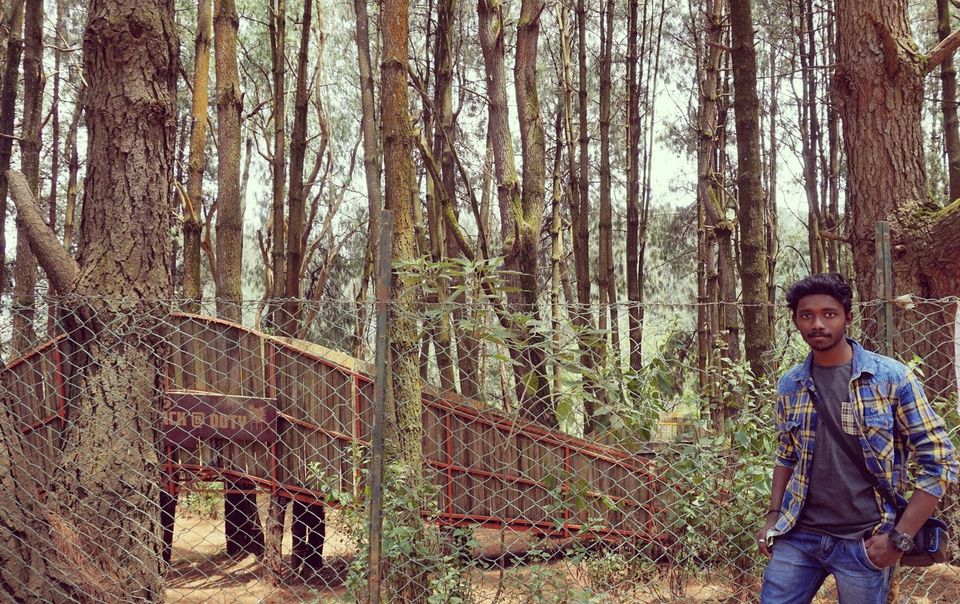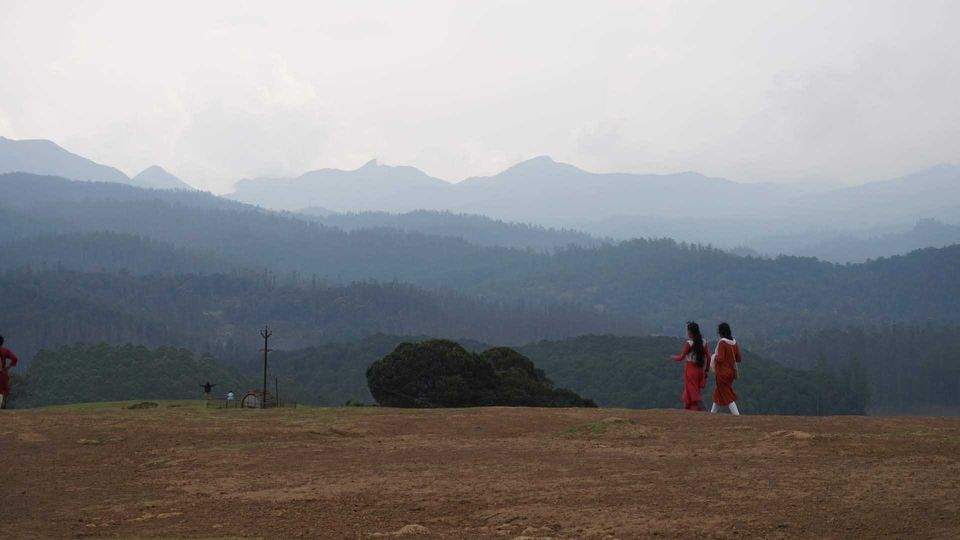 We woke up at around 6 o clock and headed to doddabetta peak which is not that great, as all you can see is just people all around you and nothing else.
While descending doddabetta peak we visited the ooty tea factory which is the highest located tea factory in India, we were able to watch the production of tea powder and had a cup of tea, the factory also has exhibits of chocolate production and we can also shop for fresh tea powder and chocolates at the factory.
The third day we were only able to visit the Sims park at Coonoor as we had weather forecast that cyclone is going to hit ooty area, so we headed back to Bangalore after seeing Sims park.
Sims park is a vast garden full of variety of trees which are different and beautiful, there are trees that are more than a hundred years old.
There is boating even at Sims park.