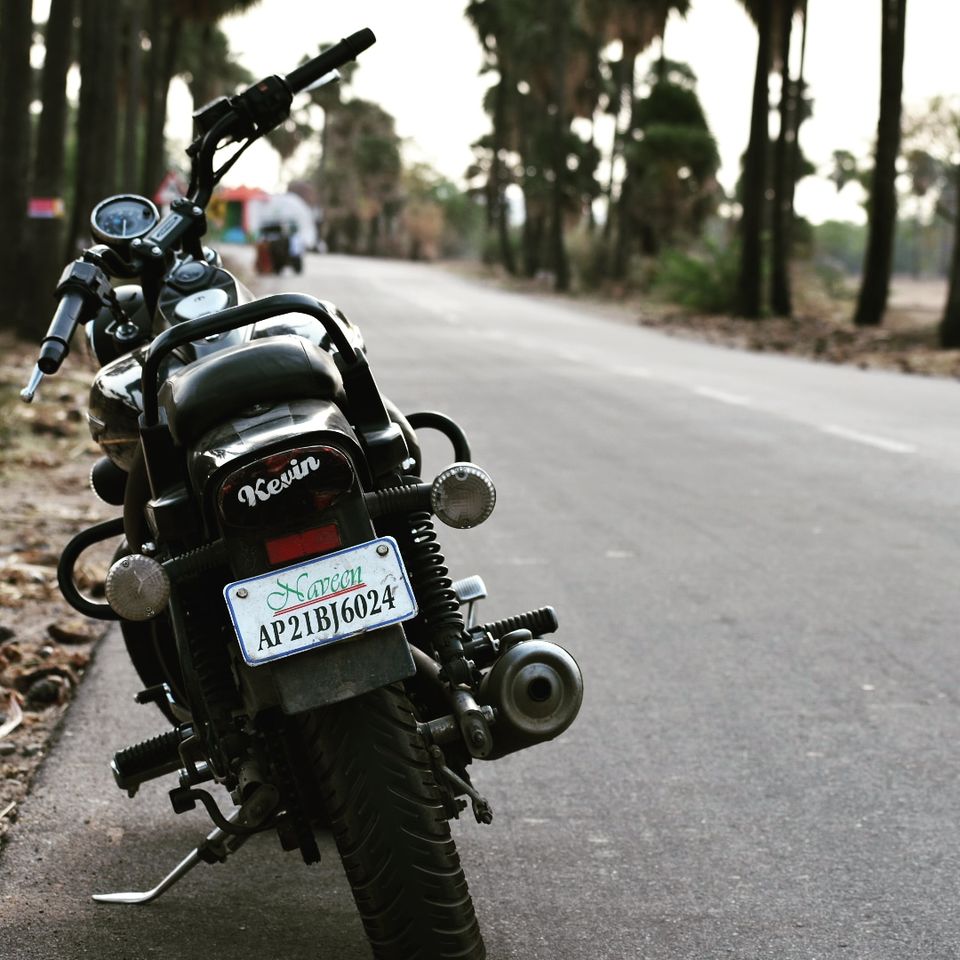 Mantralayam Temple
As I told you earlier, I was born in Rayalaseema region of Andhra Pradesh and my home town is only 60 kms away from Mantralayam and i have been to the Temple/Matt many times from my childhood. We used to go almost on  every weekend in our college days and when i decided to explore the Temples in and around Mantralayam i assumed that this would turn out to be a routine affair, I thought there is nothing new about this place to i could explore but today i feel i was so wrong, i learnt that, its not the place that needs to be explored, its the people, the culture and the stories related to the place that are needed to be explored.
When i started to roam around the streets of Mantralayam and talk to the locals about the place, Believes and stories related to it, The place took me by surprise and it was looking like a new place altogether. It looked like a place where people are coming in search of their spiritual self, A place where they want to find the inner peace in them.
The more you try to know about Sri Raghavendra Terta also called as Raghavendra swamy and his preaching the more you'll connect to the soul of Mantralayam.
Probably on of the greatest Hindu scholar, A saint and a Musician Who was given the rank of god and was respected, loved and worshiped by everybody irrespective of their Beliefs is Sri Raghavendra Swamy of Mantralayam. and Brindavanam Is not just a Temple/matt/Samadi Its a place where you find inner peace despite of the crowd and the noises that surround.
Some Facts About Mantralayam
The place where Sri Raghavendra swamy has attained moksha by jeeva samadhi is called Brindavanam. It is not a temple, its the Samadi of Sri Raghavendra swamy
It is belived that he entered Brindavanam alive and is in yoga nidra
The place Mantralayam was presented to Sri Raghavendra swamy by the then governor of Adoni, Bellary Province
Men are allowed in to temple to offer prayers bare chested only.
Nityanadanam - Lunch is offered free to all the devotees who visit the temple daily through out the year - Its a must try
Walk along side Tungabadra River @sunset, I swear you wont regret it
If you are interested visit Gowshala @ Mantralayam
This picture was taken long back on my mobile
Sunset From the Bridge Connecting Andhra and Karanataka @ Tungabadra River
Places worth a watch around Mantralayam
Panchamuki Anjaneya Swamy Temple : It is said that Sri Raghavendra Tertha has Meditated and had darshan of Sri Panchamuki Anjaneya Swamy on a hillock here. its a small temple but worth your time. Also the granite hills surrounding the temple has a peculiar formation of rocks at this place.
Panchamuki Anjaneya swamy Tempe - Back View
Jain Temple @ Pedda Tumbalam :
 This temple was built very recently in 2011-12( Guess) But its a testimony of modern day temple architecture in India. The idol of the temple was found near a well in the village where the temple was constructed. Although there is not proper public transport facility to this village from mantralayam do visit it. its a great temple.
How to Reach Mantralyam : 
Mantralayam has bus facility from Bangalore, Mysuru, Hyderabad and train facility from Bangalore, Chennai, Munbai Pune and few other places. If you travel by road you have to get down at a station called mantralayam road and have to travel by a taxi or share auto to mantralyam which is around 1 10 kms away.
Ideal time to visit :       Monsoon and Winter are good. In summers the temperature may raise up to 43c in this area
Note: 
Mantralayam is a very small town. Book rooms in advance, There is only on proper hotel here and Temple cottages are also available.
If you are fond of peculiar and local street foods, try Ugani Bajji (that is what they call it), Its a local Breakfast which tastes good.
 Hope you enjoy reading this and you have got the information about the temple you require, I am on a mission of exploring the unexplored temples of rayalaseema and my next destination is kurnool Dist and its temples. do comment what you think about this blog. Have a nice day