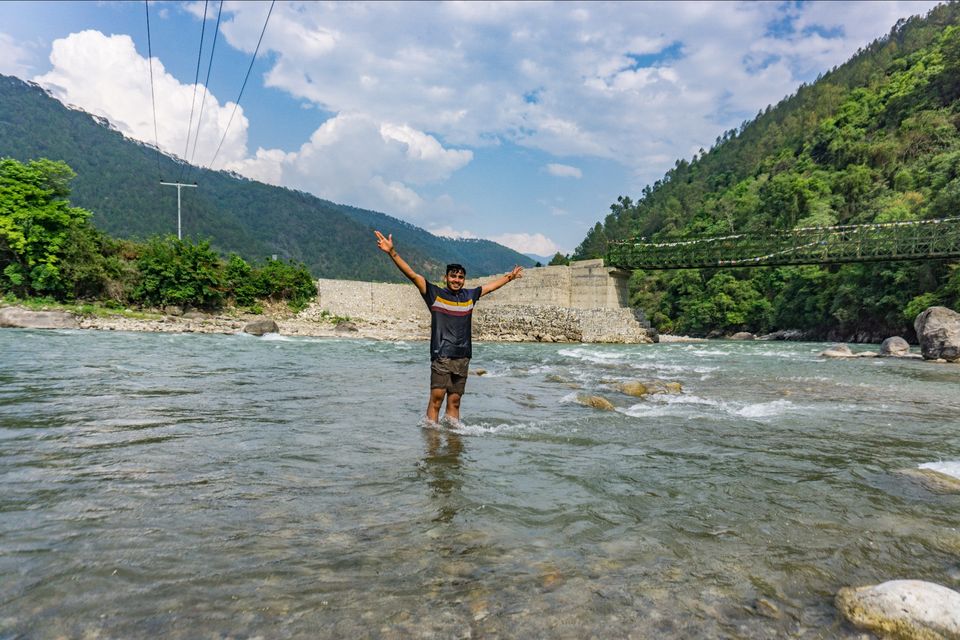 A Trip To The Happiest Country Of The Earth!
Bhutan Was Always There On My BucketList The Day I Saw The Tiger's Nest Photo First.
It Gave Me A Different Feeling And I Decided In Myself That I Need To Visit It Soon And Photograph It.
Started My Trip On 19th Of May 2018 From Mumbai, India.
Traveling To Bhutan Has Become Quiet Simple.
The Itinerary Is For 6-7 Days.
There Are Direct Flights From Mumbai Named As Bhutan Airlines Or Druk Air Which Will Take Not More Than 2hrs To Reach The Paro International Airport In Bhutan.
Paro Is The Main Airport From Where You Can Begin The Journey If You Want To Take a Direct Flight To Bhutan.
Bhutan's Visa Requirements Ensures Everything Within The Country From All Day Meals, Accomodation, Internal Travel And a Licensed Bhutanese Guide.
DAY - 1
Landing at the Paro International Airport and take a drivr to the capital city of Bhutan that is Thimphu. Thimphu is around 2hrs away from Paro. Relax for the day after a tiring journey through the hills
DAY -2
Explore Thimphu.
Starting with the another day explore around Thimphu.
Visit the NATIONAL MEMORIAL CHORTEN. Take some wonderful photographs and explore around. Then make a small visit to the BUDDHA DORDENMA. It is a 177ft tall Statue of buddha at a Hill Top built for bringing peace and prosperity to the world.
Stop By For The Lunch And Then Visit the TAKIN National Park. Although There You See Nothing Except The National Animal Of Bhutan - The Takin But Make a Small Visit.
Note - The Entrance Fees Here In Bhutan Are Quite High So That Is To Be Kept In Mind And Also At Several Places 500 And 2000 RS Note Are Not Expected.
Also there is a view point from where you can see the entire Thimphu town so ask your driver to take you there.
In the evening you can make a small visit to the market.
DAY - 3
Enroute To Punakha
Next Day Make It To Punakha Which Is Around 77kms From Thimphu.
In Between Stop By At the DOCHULA PASS which is a lowest Motorable Road In Bhutan.
The View And Cafe Here Is Very Good.
Reaching Punakha go for river rafting and visit the suspension bridge in punakha.
DAY-4
Next day go and have a visit at the fertility temple and the Punakha Dzong.
Note - there are various Dzongs In Bhutan But the Punakha Dzong Is Considered To Be The Biggest And Best Dzong So Visiting Only This Dzong Will He Worth While.
Entry Fees Here Is Rs700 Per Person.
If You Are trek enthusiast like me then you can make a visit to the KHAMSUM YULLEY NAMGYAL CHORTEN.
To Reach There You Need To Take a Walk Through The Plantation Fields.
Day-5
Enroute Paro.
Now It's Time To Explore Paro.
So Make a Drive To Paro Which is around 5hrs from Punakha.
In Between Stop By a Botanical Garden Which comes as soon as you cross Dochula Pass.
Reaching There Make a Small Visit To The Paro Museum.
Rest Up For The Day And Save All Your Energy For The Next Day.
DAY - 6
Tiger's Nest.
This was the day I was waiting for long. Visit the TIGER'S NEST.
The climb to the tiger's nest is quite tough. It's a 7-8 kms of uphill climb but the climb there is completely worth. So If You Can Please Do Make a Visit and also you cannot enter any of Bhutan's monument without a licensed Bhutanese Guide so make sure you have a Licensed Bhutanese Guide with you on your entire trip. 
After a long and tiring day, give your body some rest or visit the market if possible.
DAY-7
Visit Che-le-la Pass
It Is The Highest Motorable Road In The Entire Bhutan.
Next Day Fly Back To Your Own City Via The Paro, International Airport ❤️