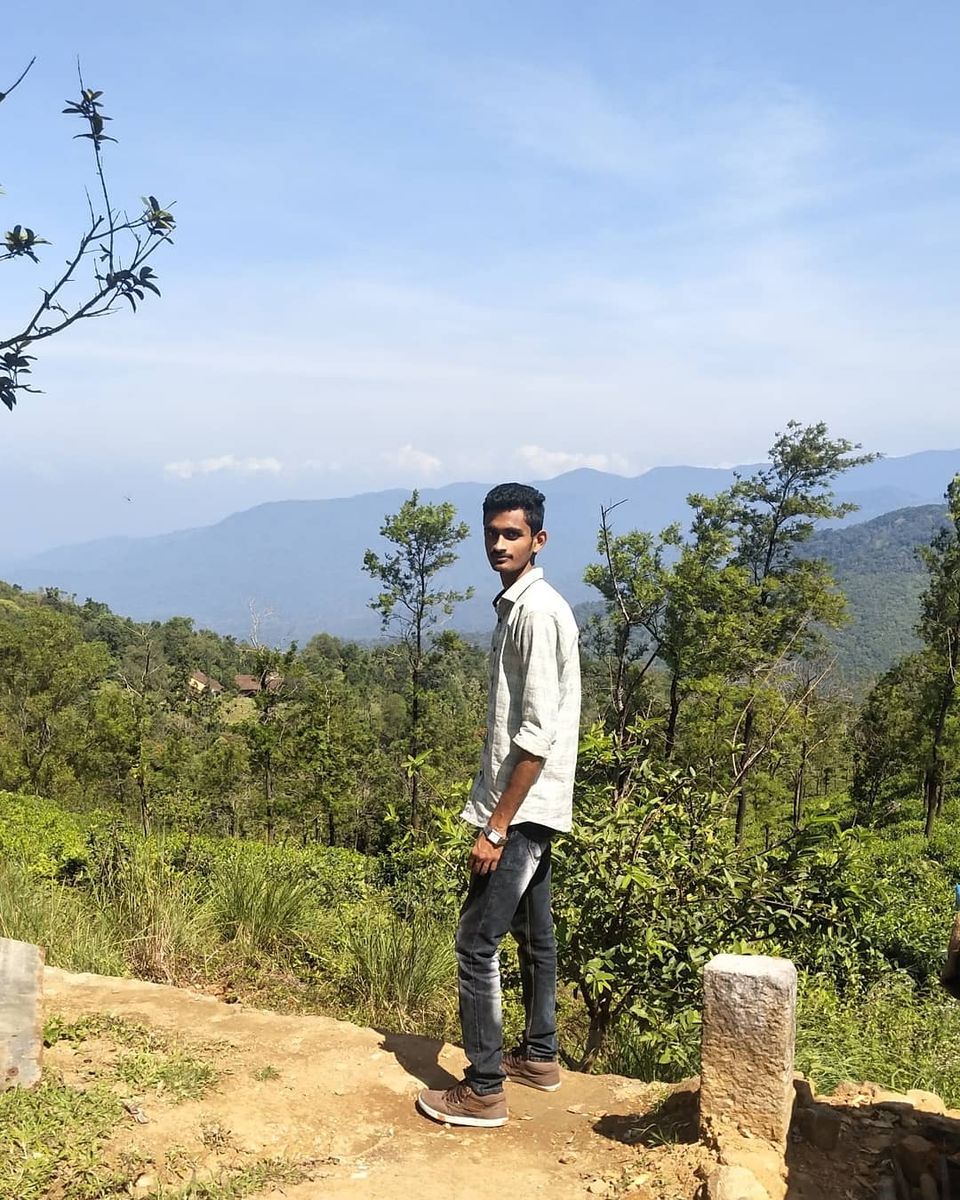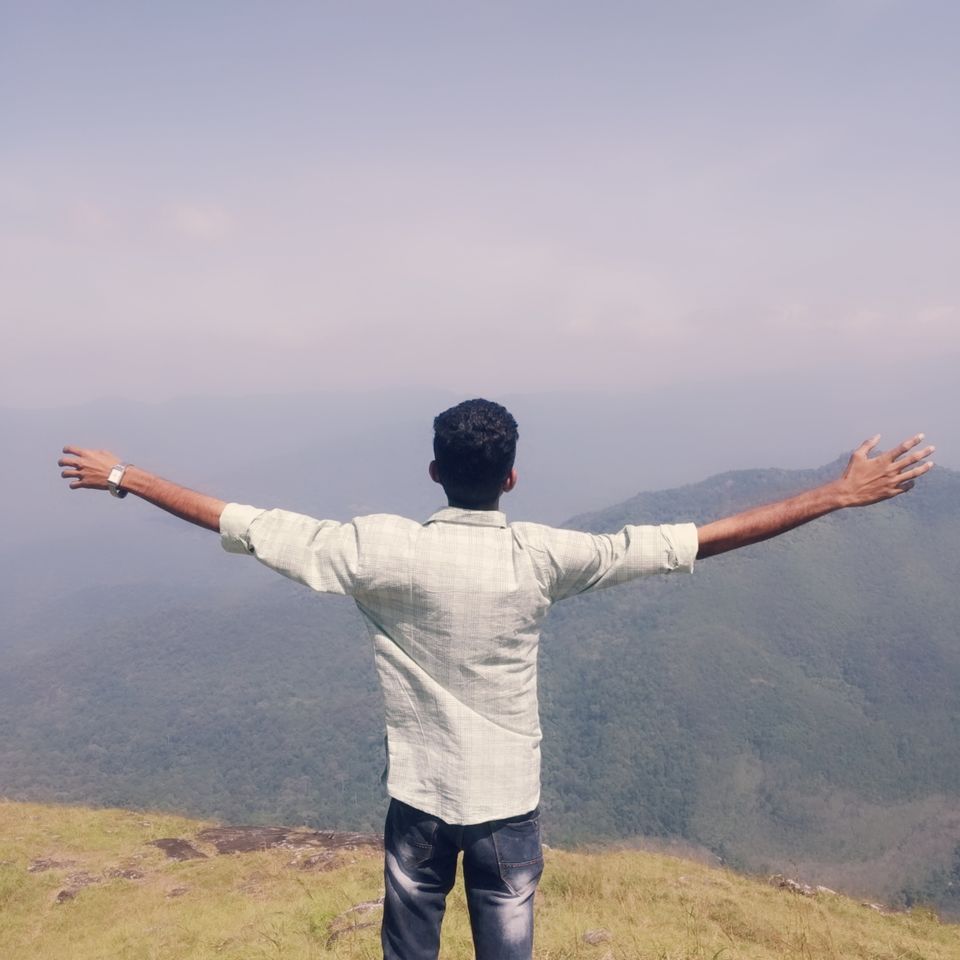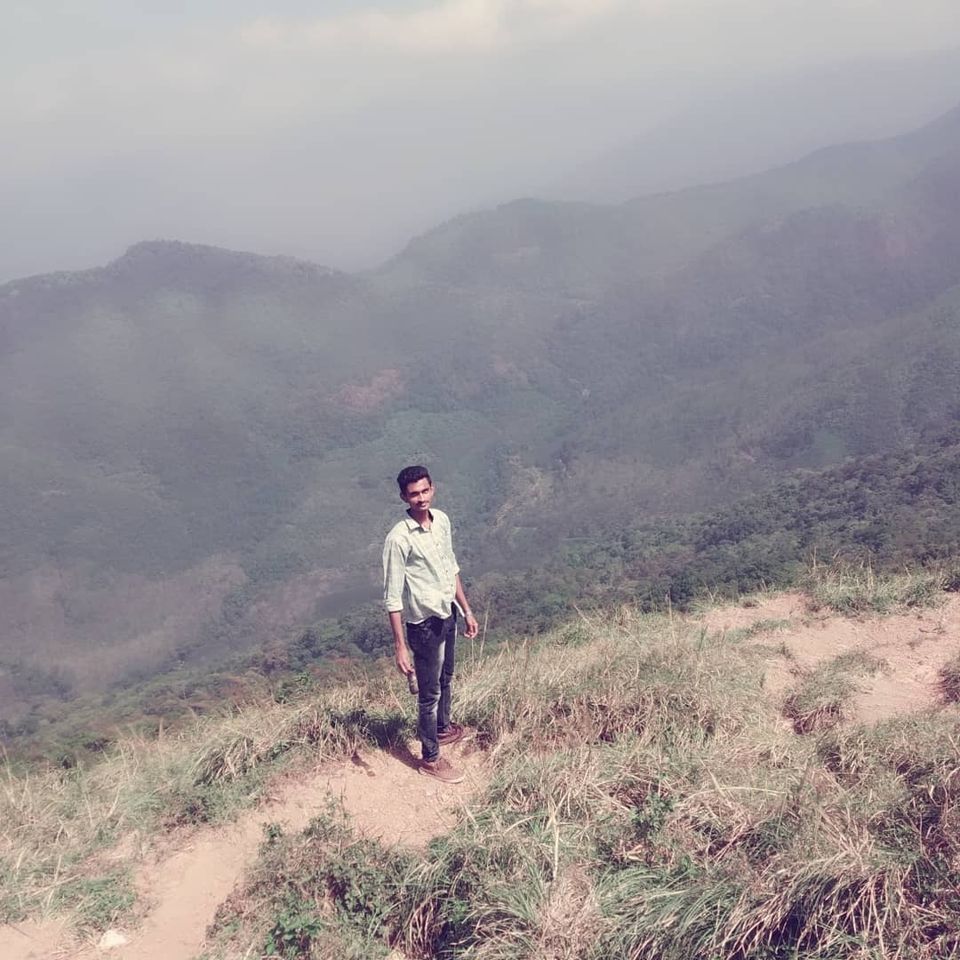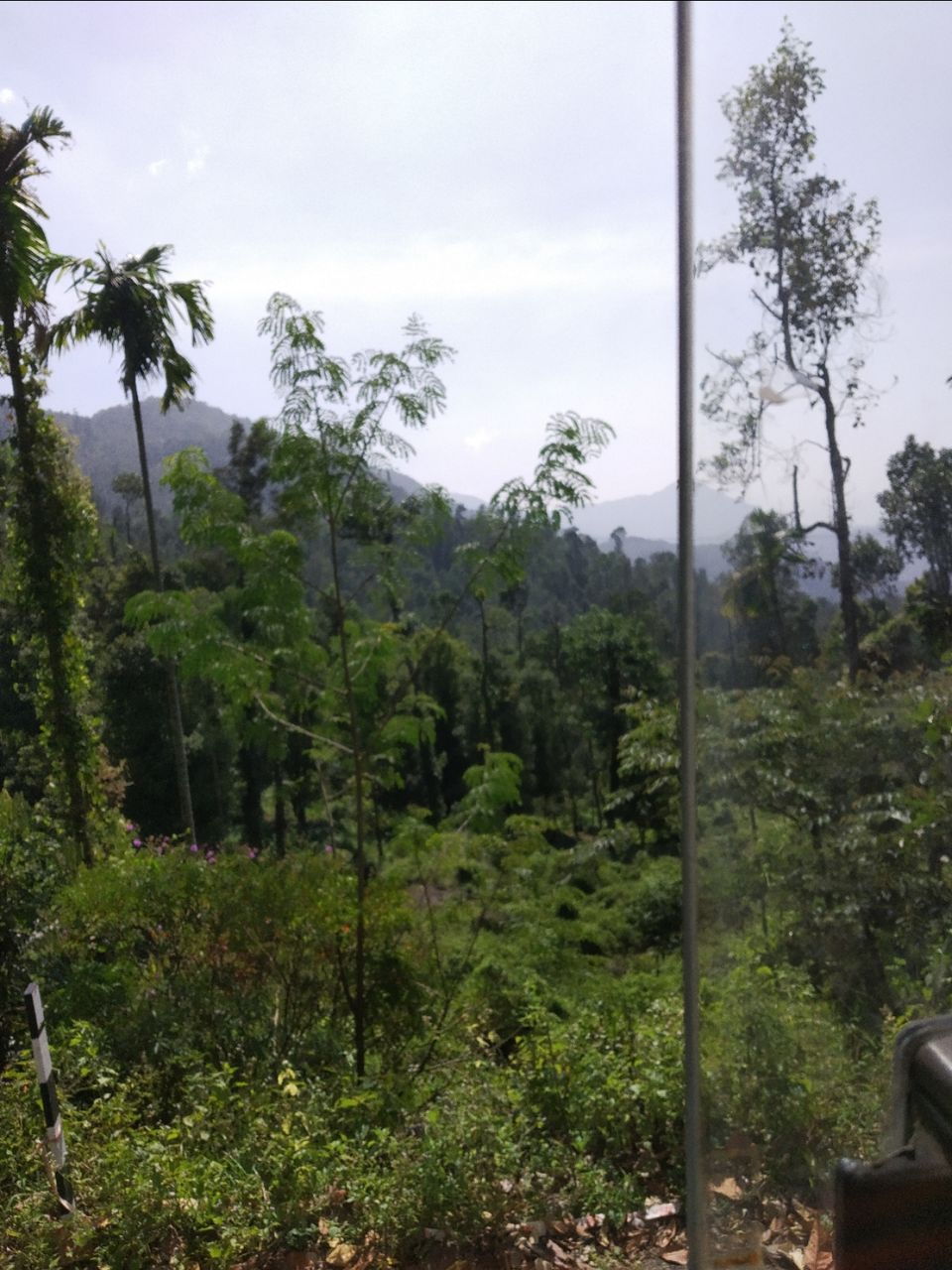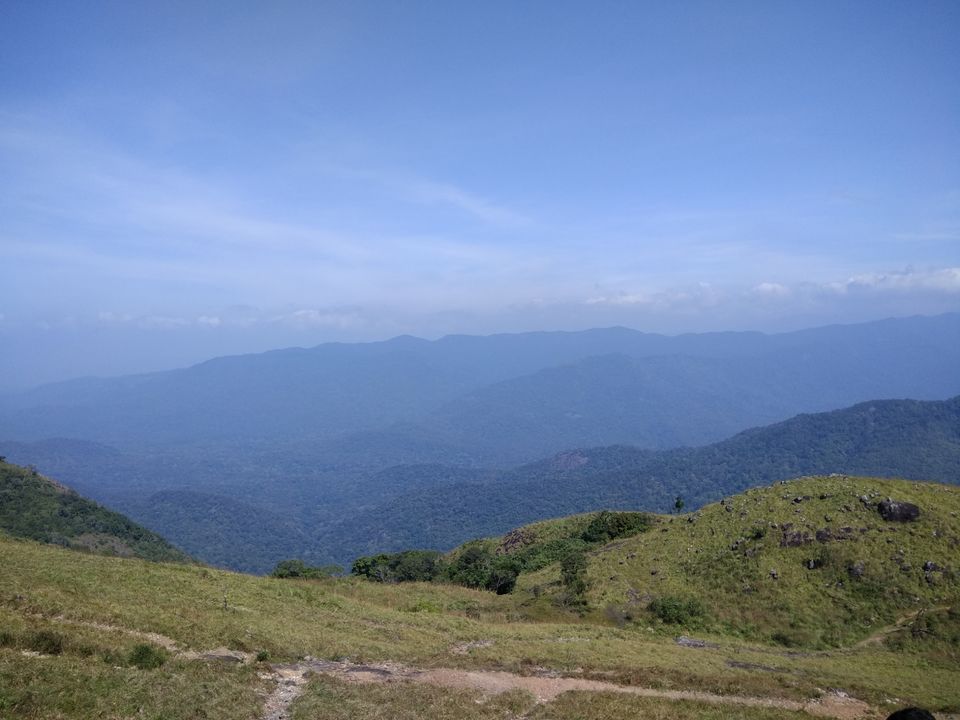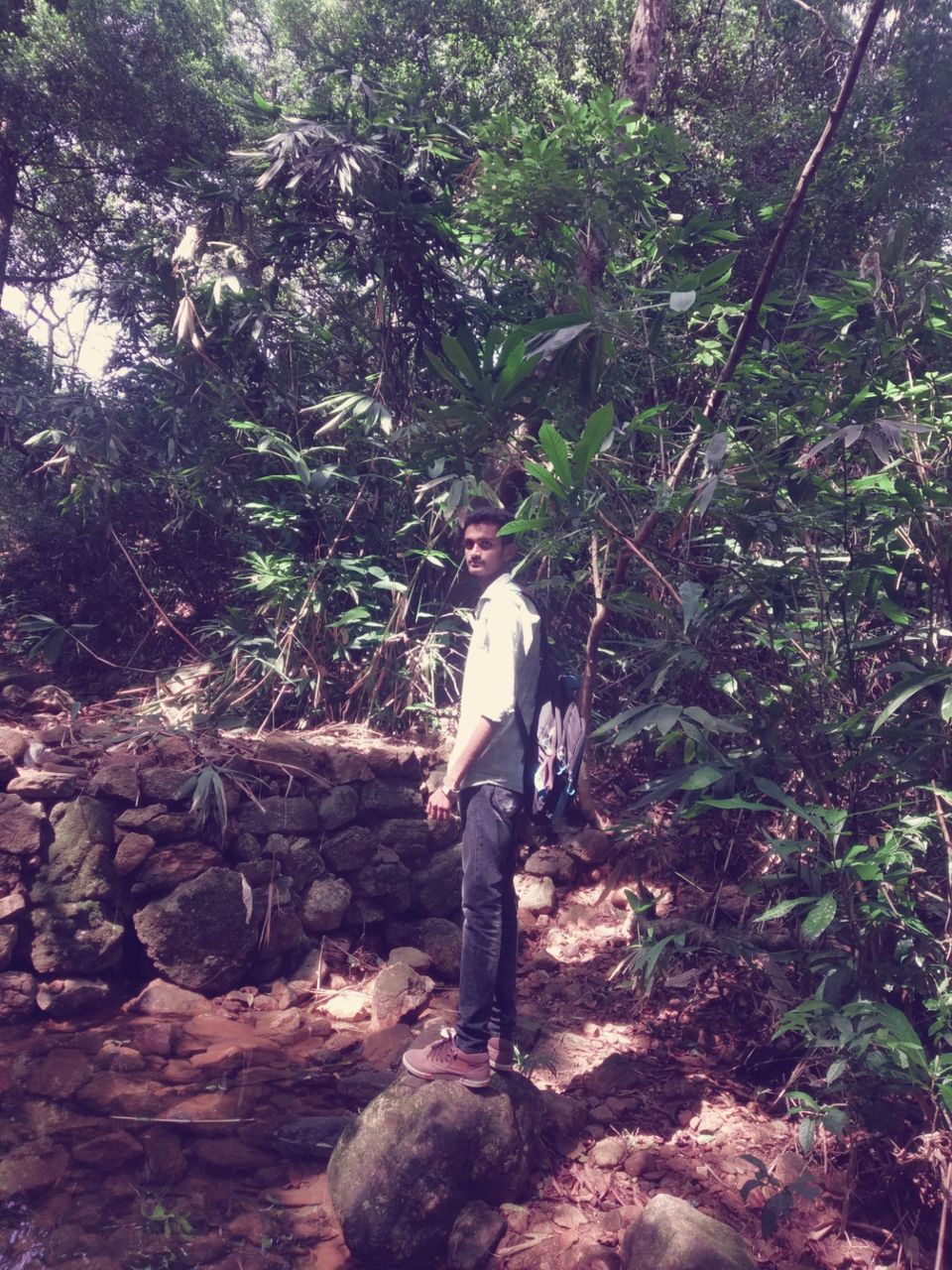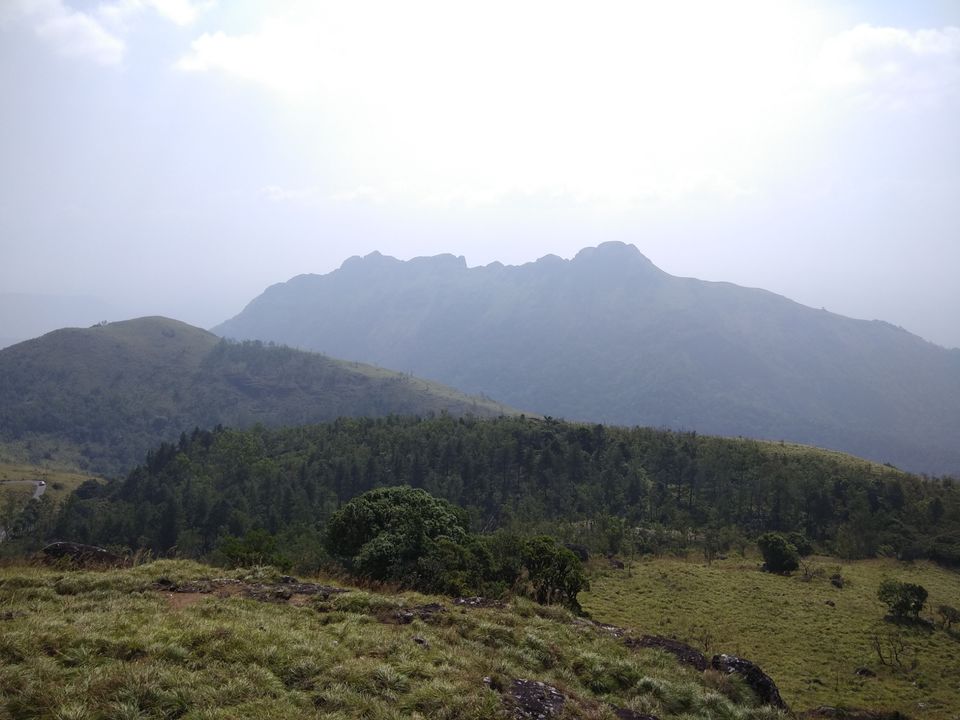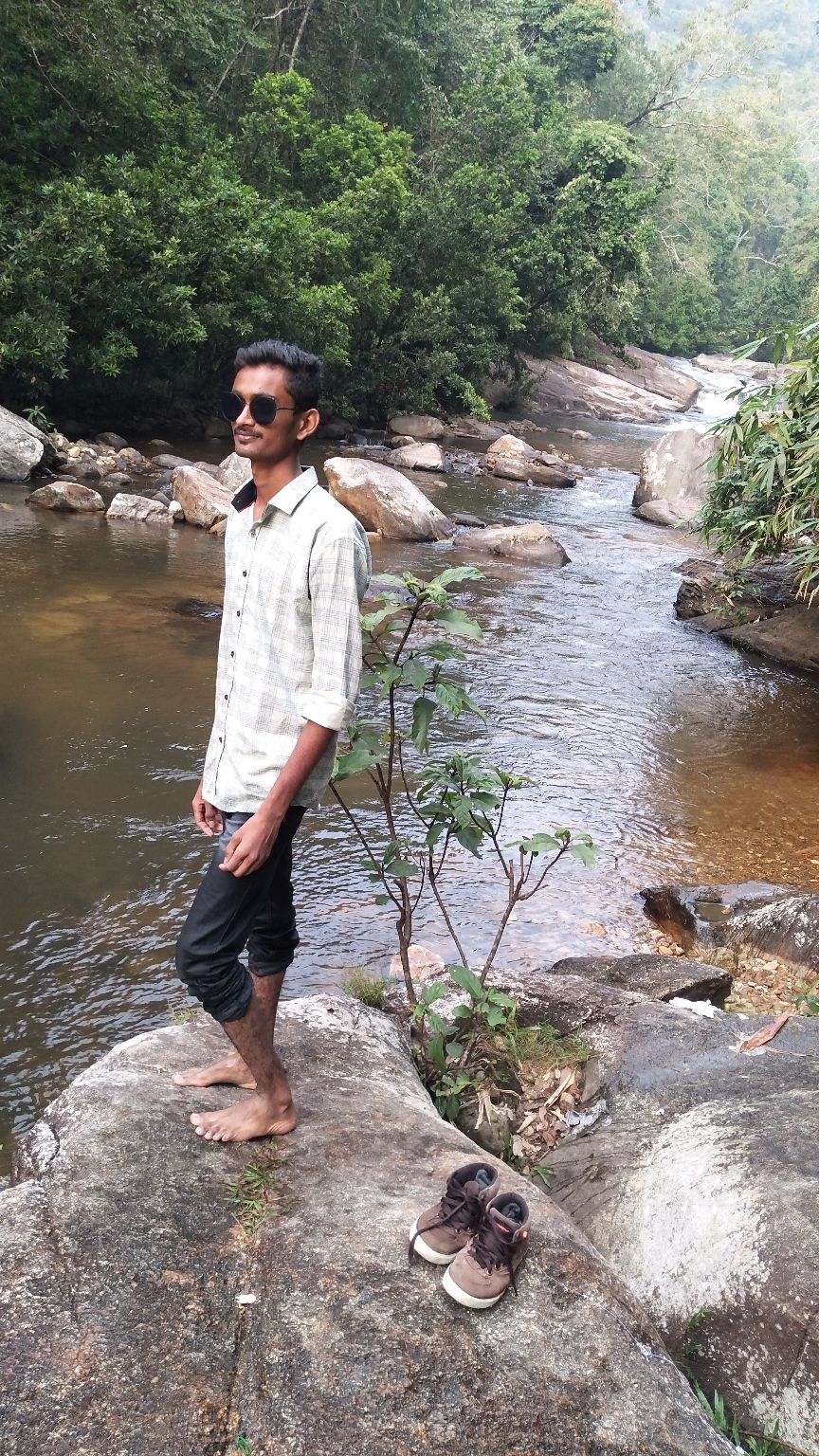 We were in Trivandrum, Kelala for training. We missed the Pomudi hill station trip, so decided to plan trip. We planned trip & gathered total of 22 people. And then we arranged a 30 seater bus rated ₹7000/- on Friday night.
Next day the bus first went to TCS peepul park & there picked girls & then came to Scarlet Circle apartment & picked boys where we stayed & the accommodation was provided by company.
Then we start travelling. Playing music, dance jokes. At 10 am we stopped for lunch & ordered food. After some time the manager came & said that you need to wait till 1 pm.
It would be too late so we left & decided to do lunch in other place.
In the middle we don't find any restaurant & we found some people selling egg bhurji, mango etc. & There we stopped and ate some food.
The total travel time from scarlet circle is near 3 hrs.
Totally there are 22 rounds to go on the top of hill station & the view is very beautiful.
After Pomudi, we went for lunch, and them we went to Meenmutty waterfall near about 4 pm. But the time to close the waterfall area is 5 pm because that's forest type area. Still we went inside and did lots of fun in water.
You need to carry extra clothes while going there.
We left from there near about 6 or 6.30, confirmed once that all members came back & left toward our stay place.
Note: there you need to pay 25/30 rupees for each person & near about 200 we payed for bus. The charges may differ for vehicles.

That's all about the day!!!
If any questions please ask.