Delhi to Manali
Bus delhi to Manali
I can't believe that, in ₹348  i got window seat, Ac- bus, ac- blanket, semi sleeper, water bottle, juice box and a bag of chips. Hope I am sitting in the right bus lol. Hope they don't kick me out. 200-300 zada lelo, bas Manali pahucha do.
Shout outs to Leo travel heights bus.  #redbus #manali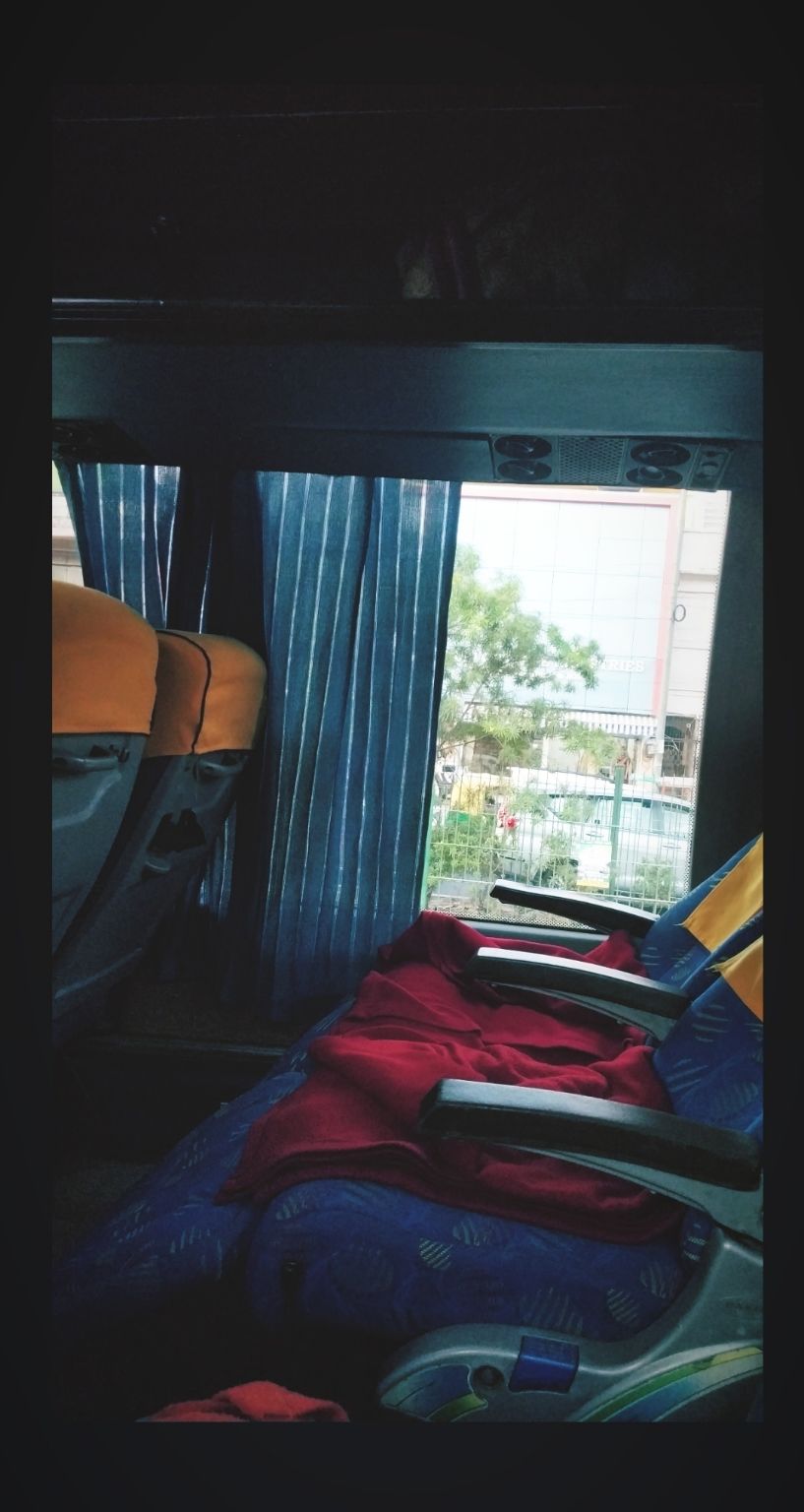 Manali adventure camp to Chika trek
Reached manali at 8am. Had tastiest Aalu paratha at dhaba for ₹20. Went to adventure camp and met rest of the group from different parts of India. Had lunch and went on to trek for 3hrs till Chika camp site. Night stay : Camping in tents with river flowing on one side and waterfall on other.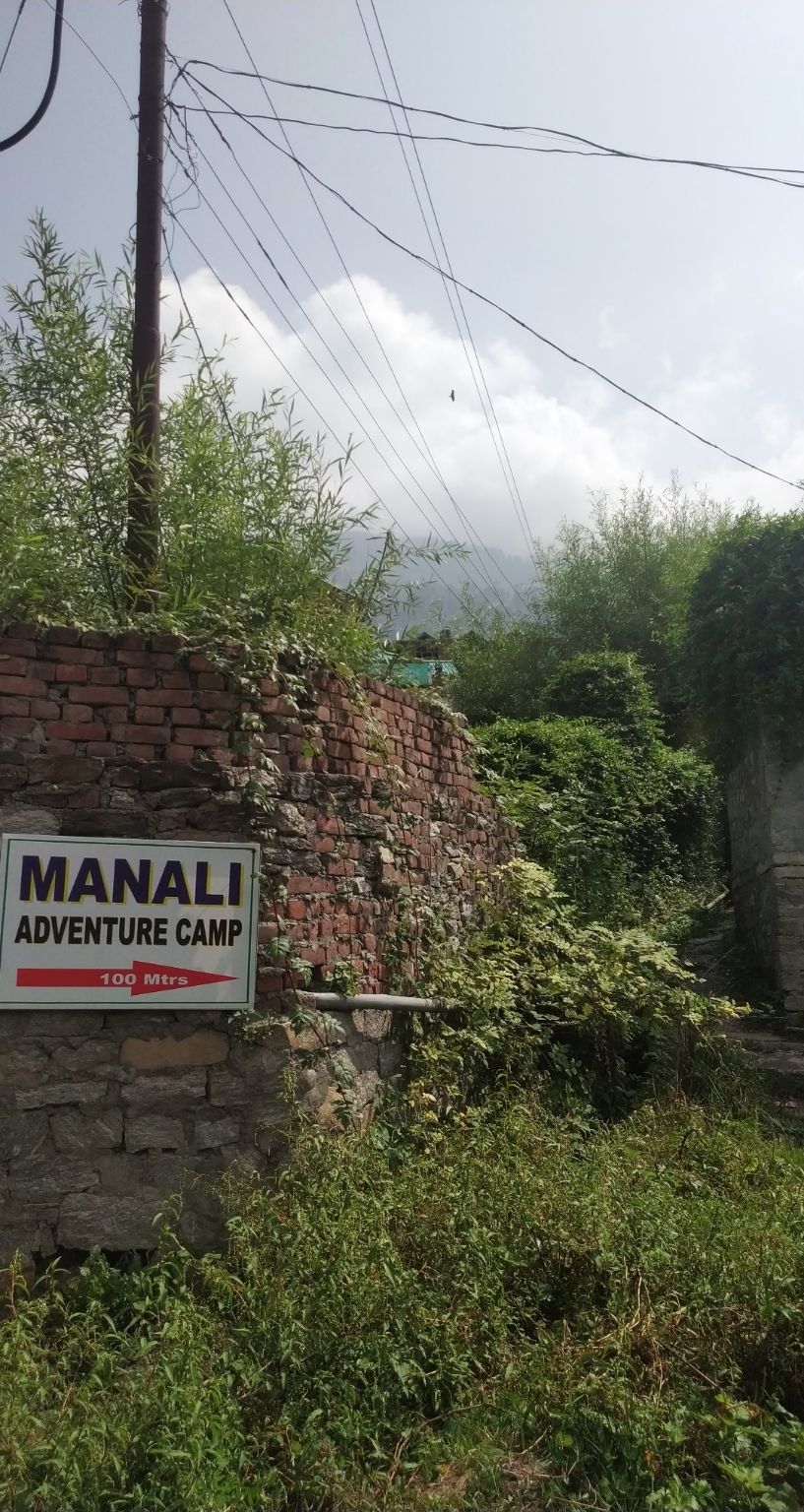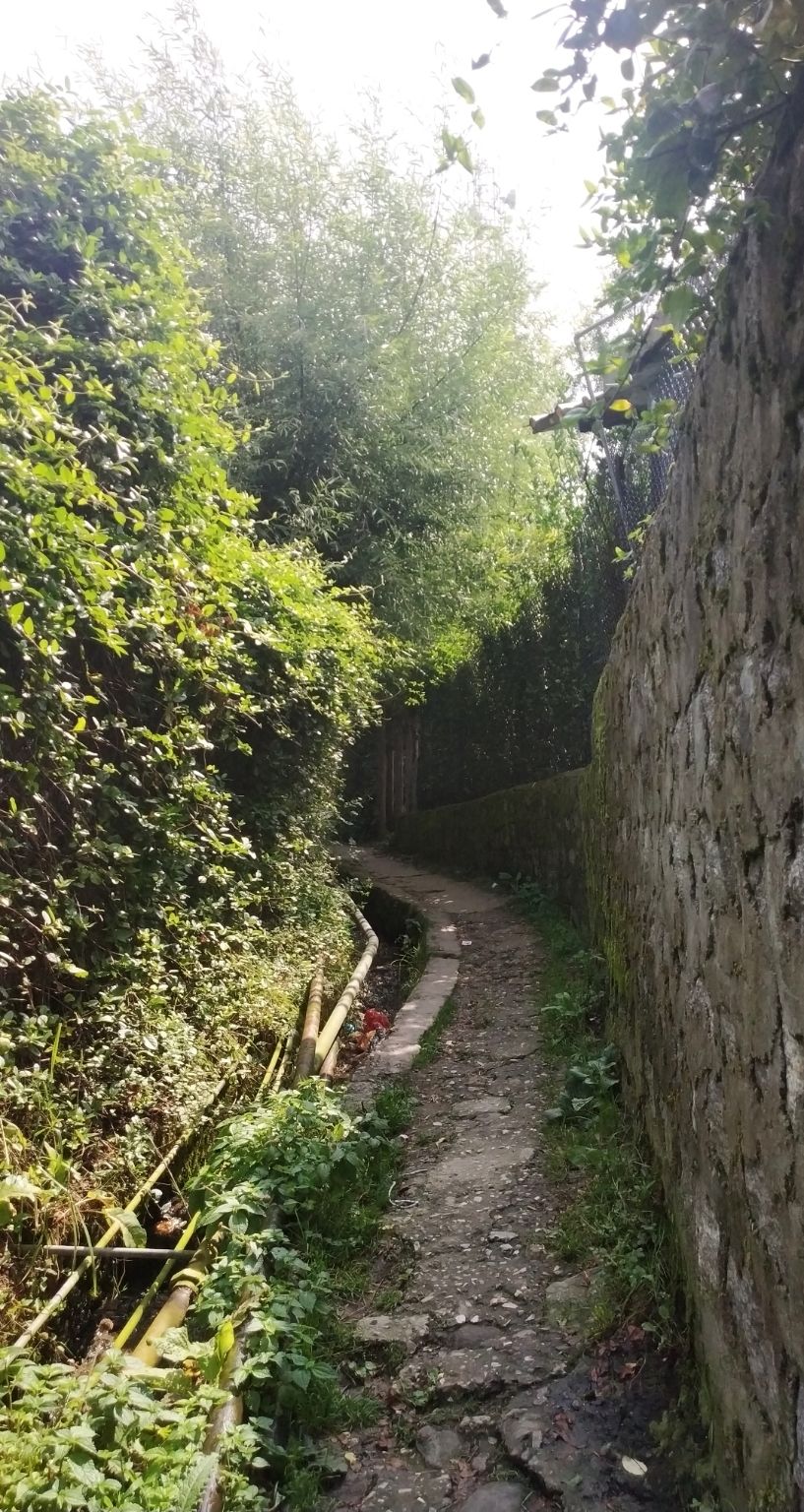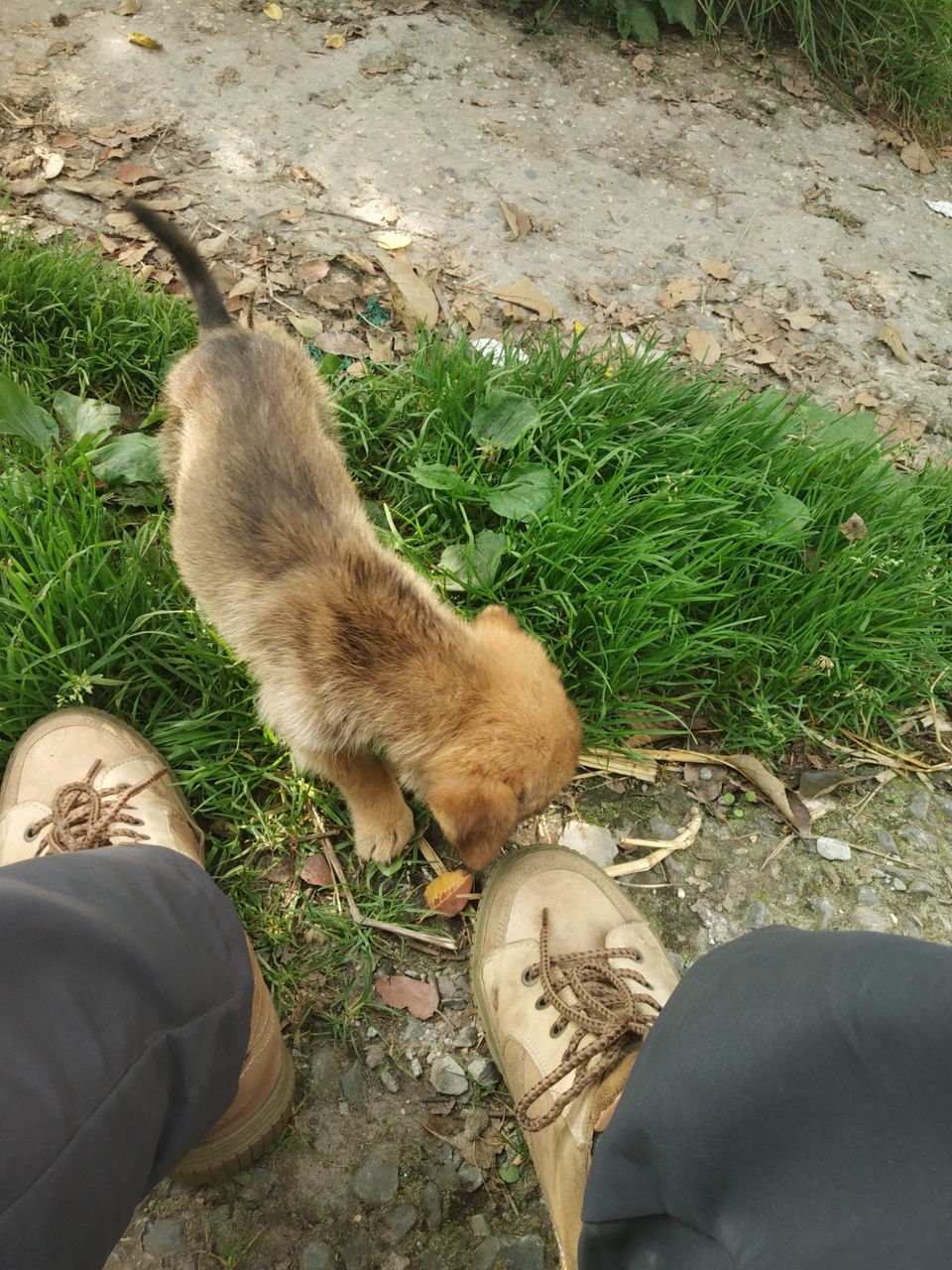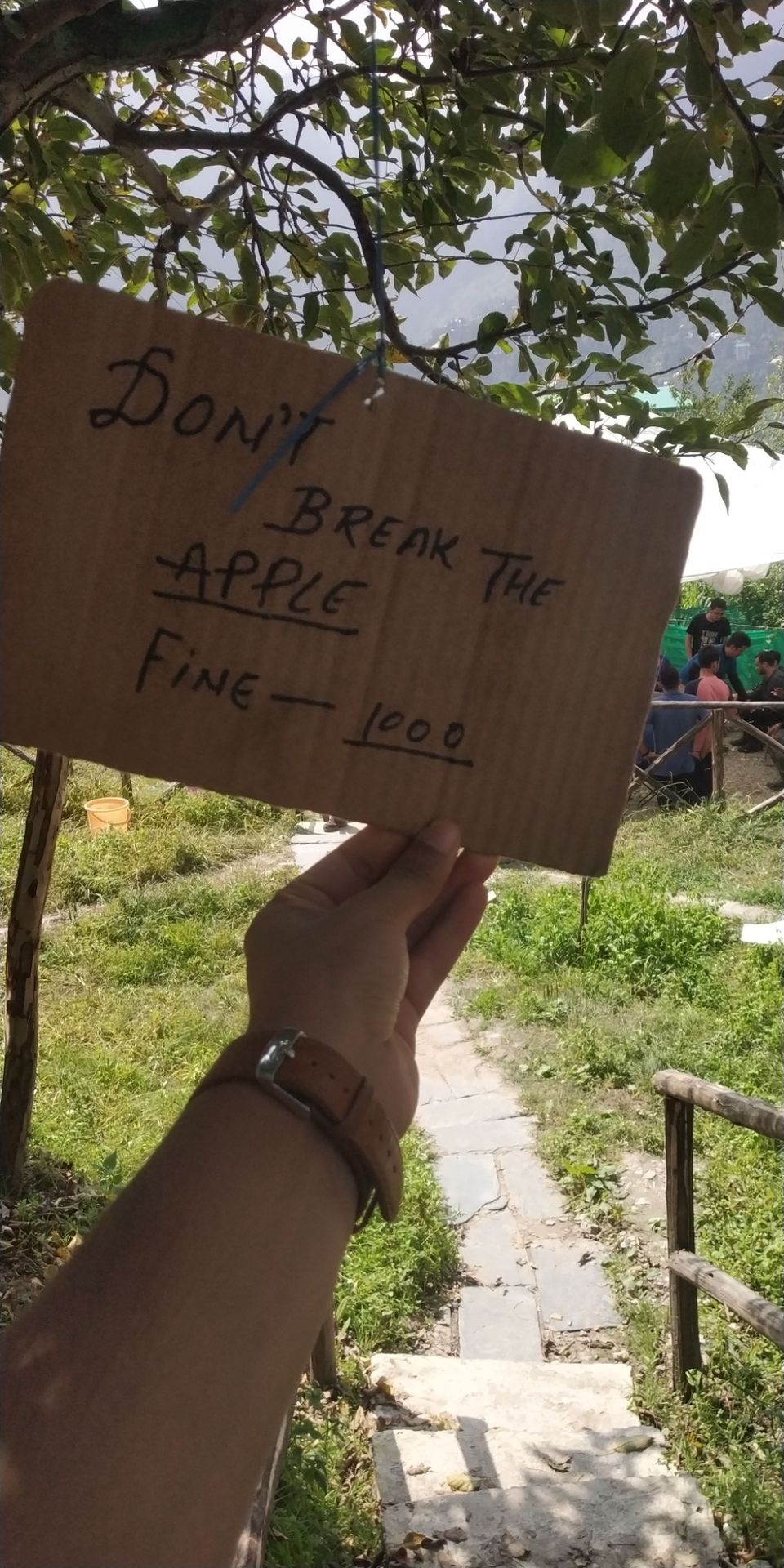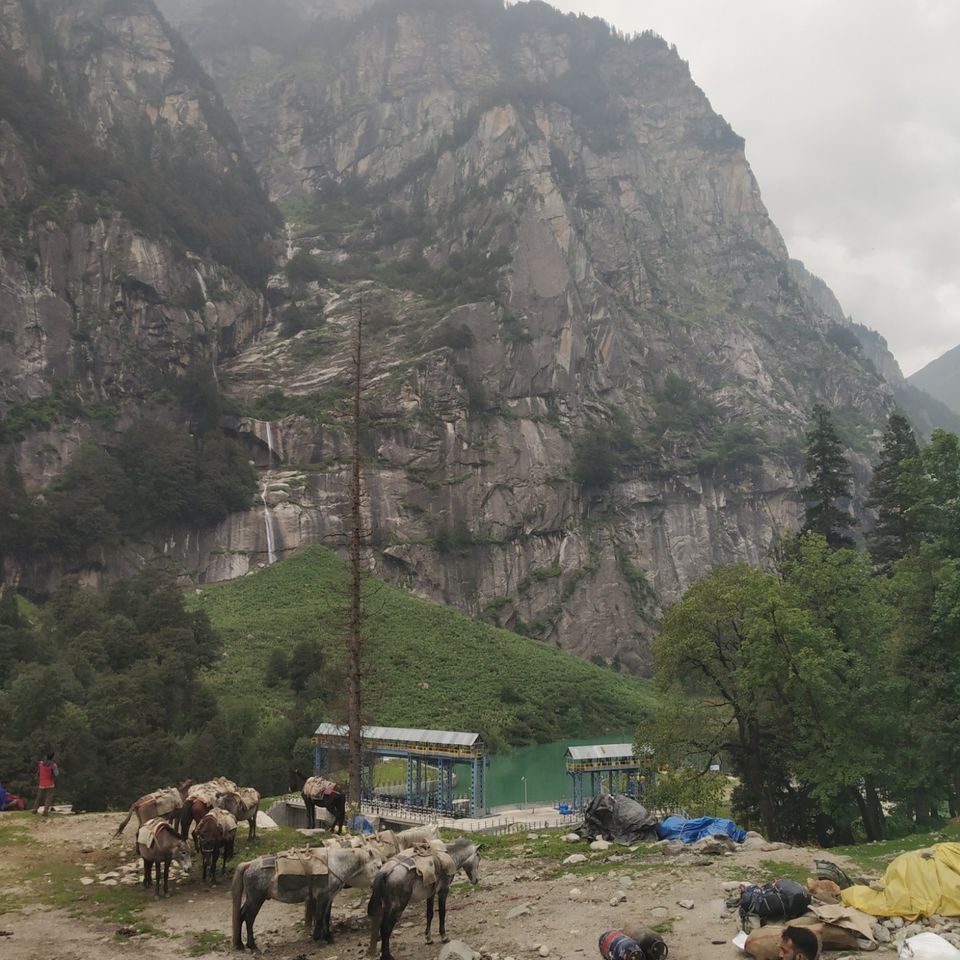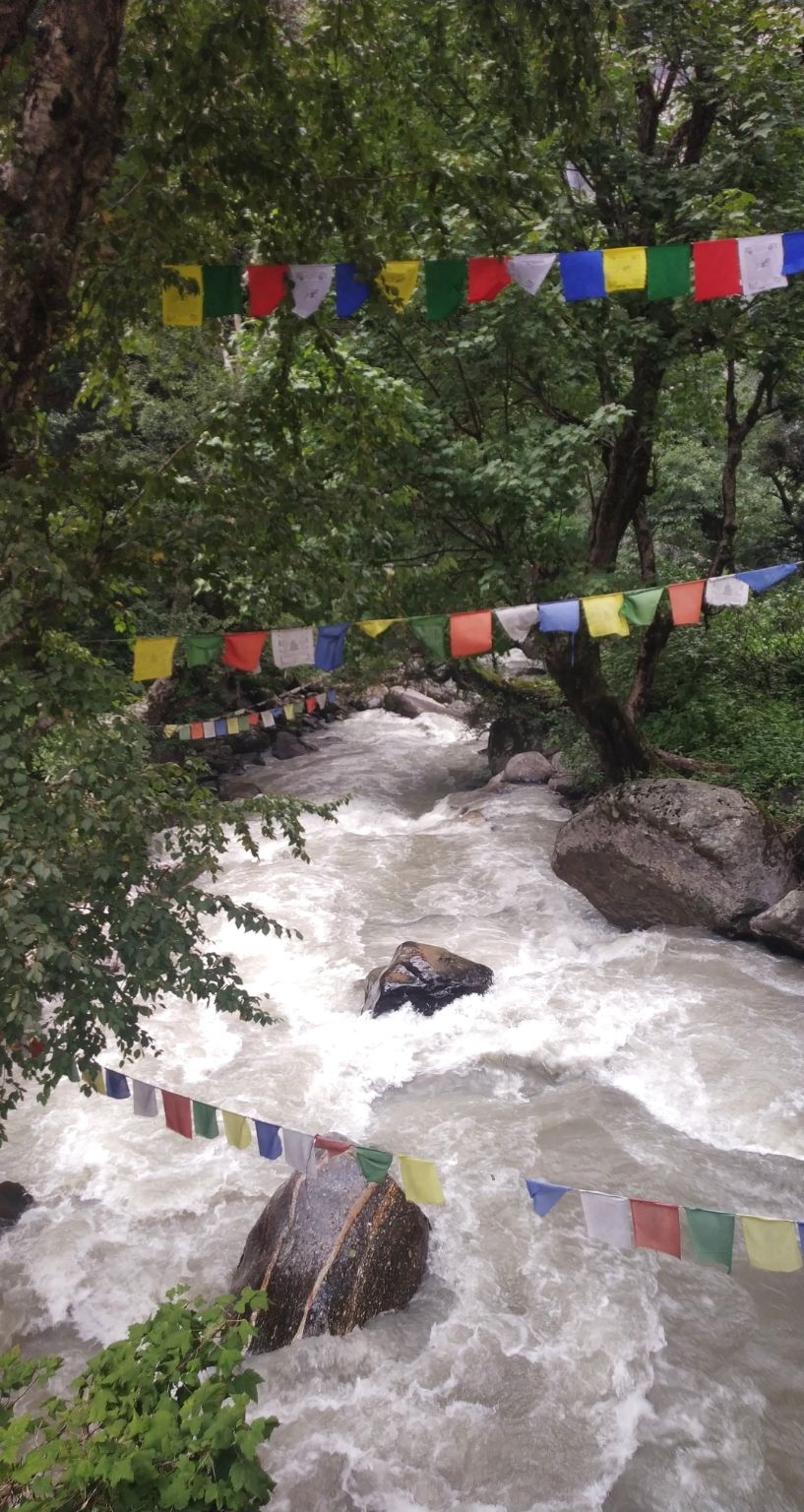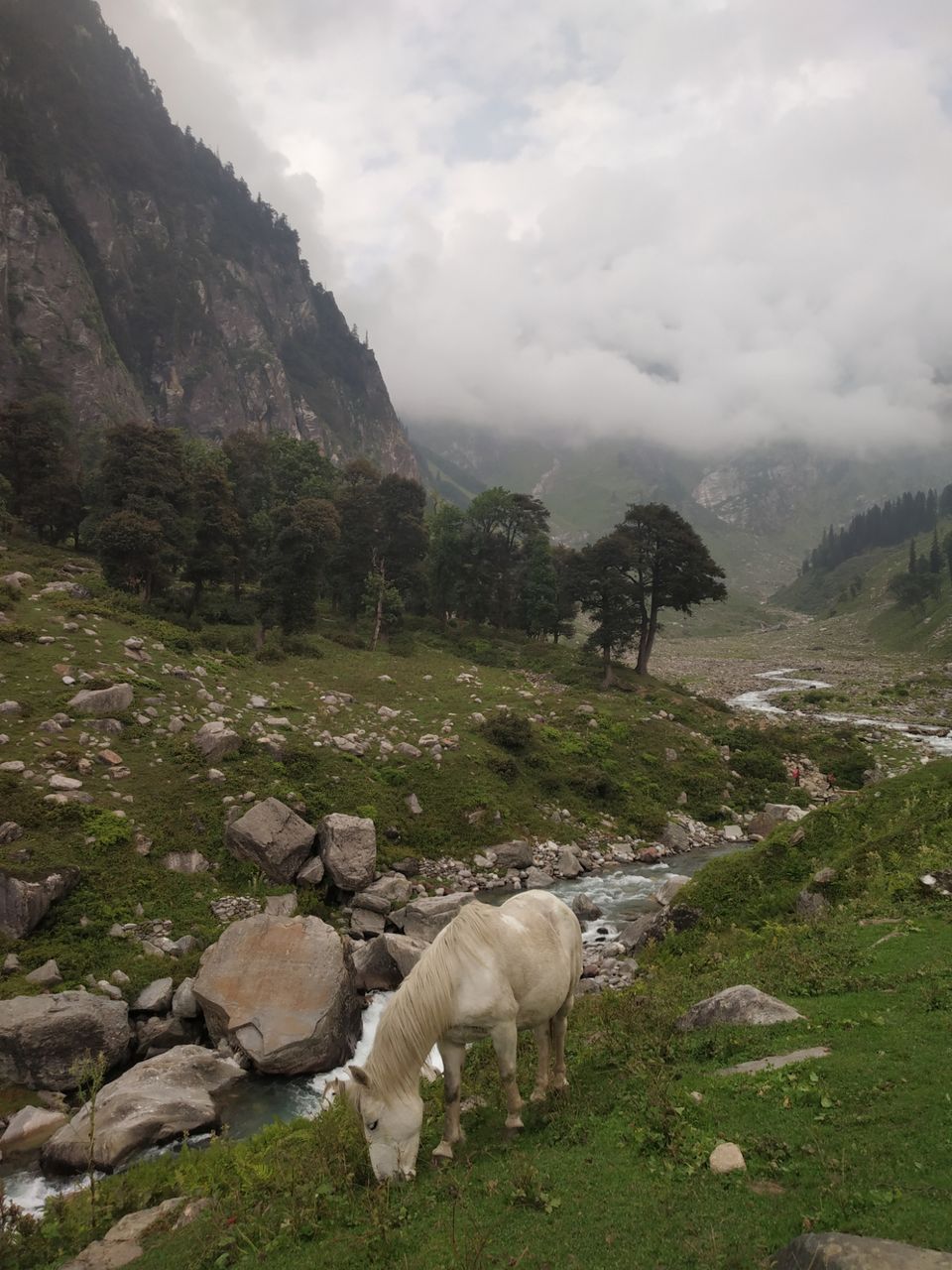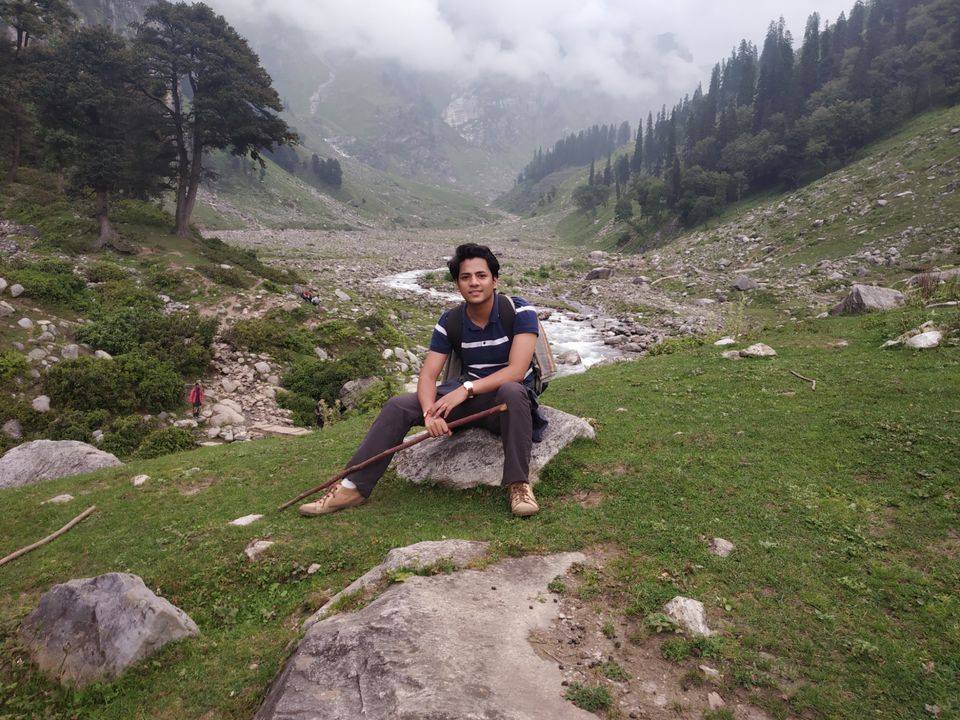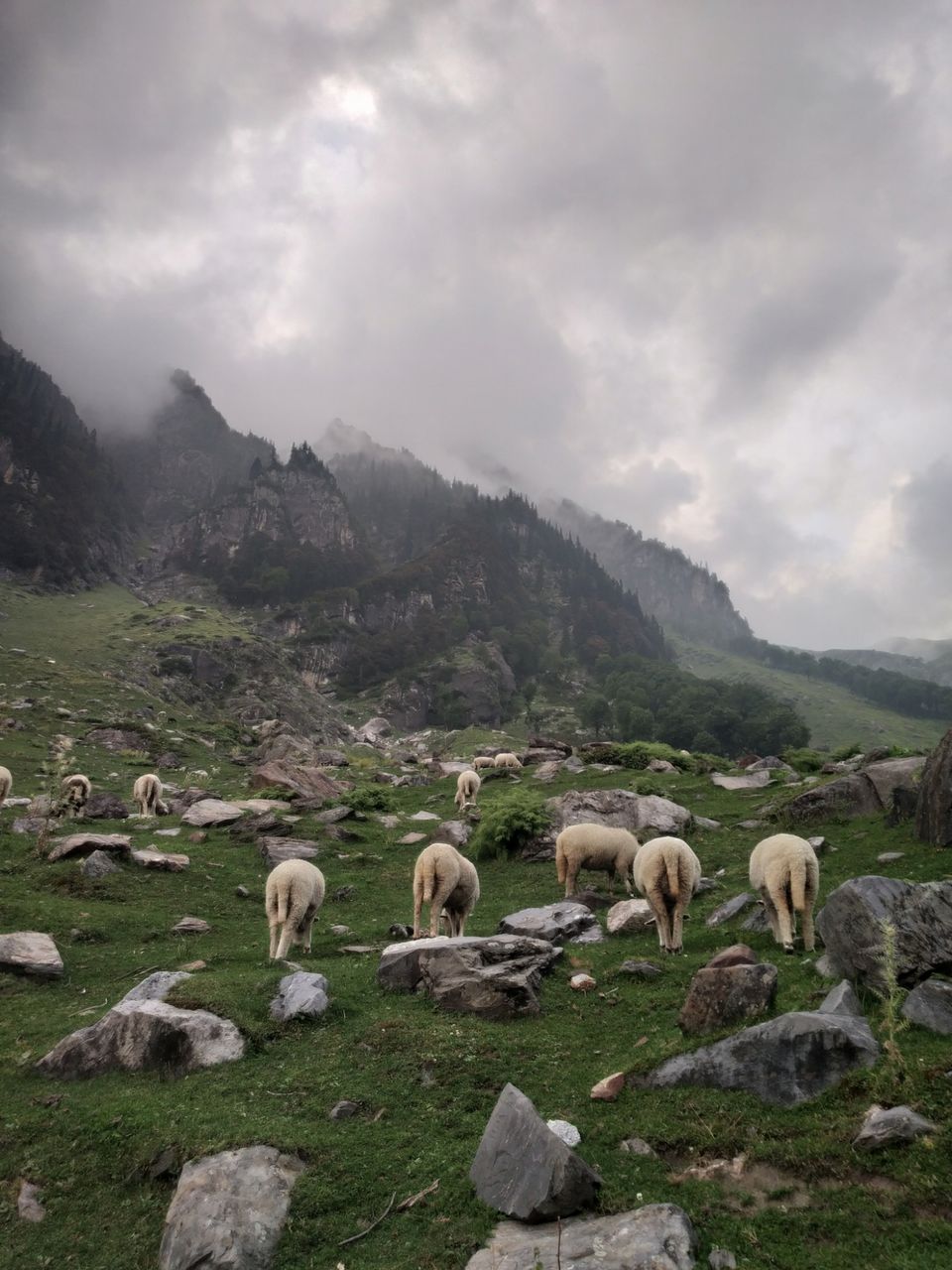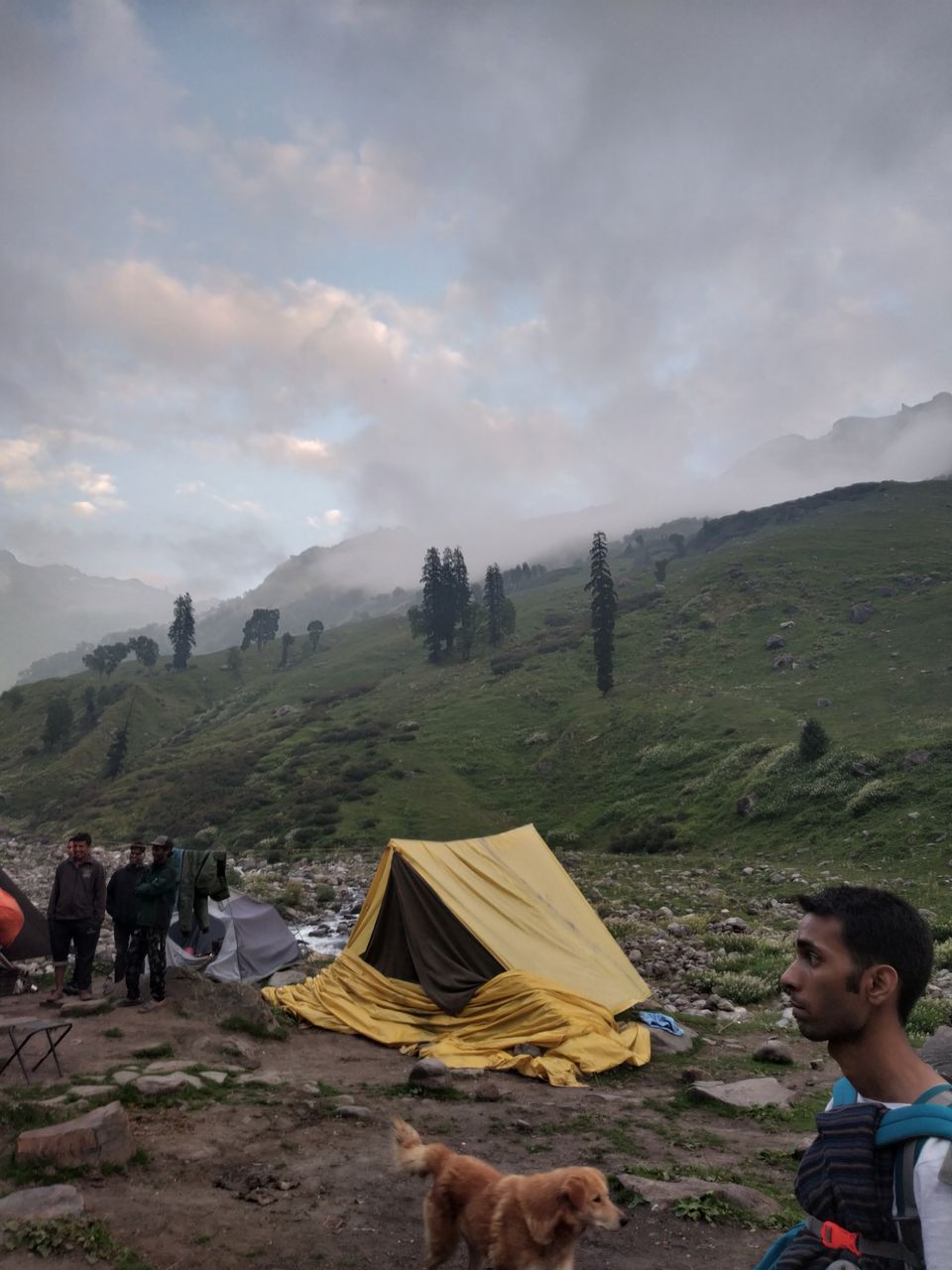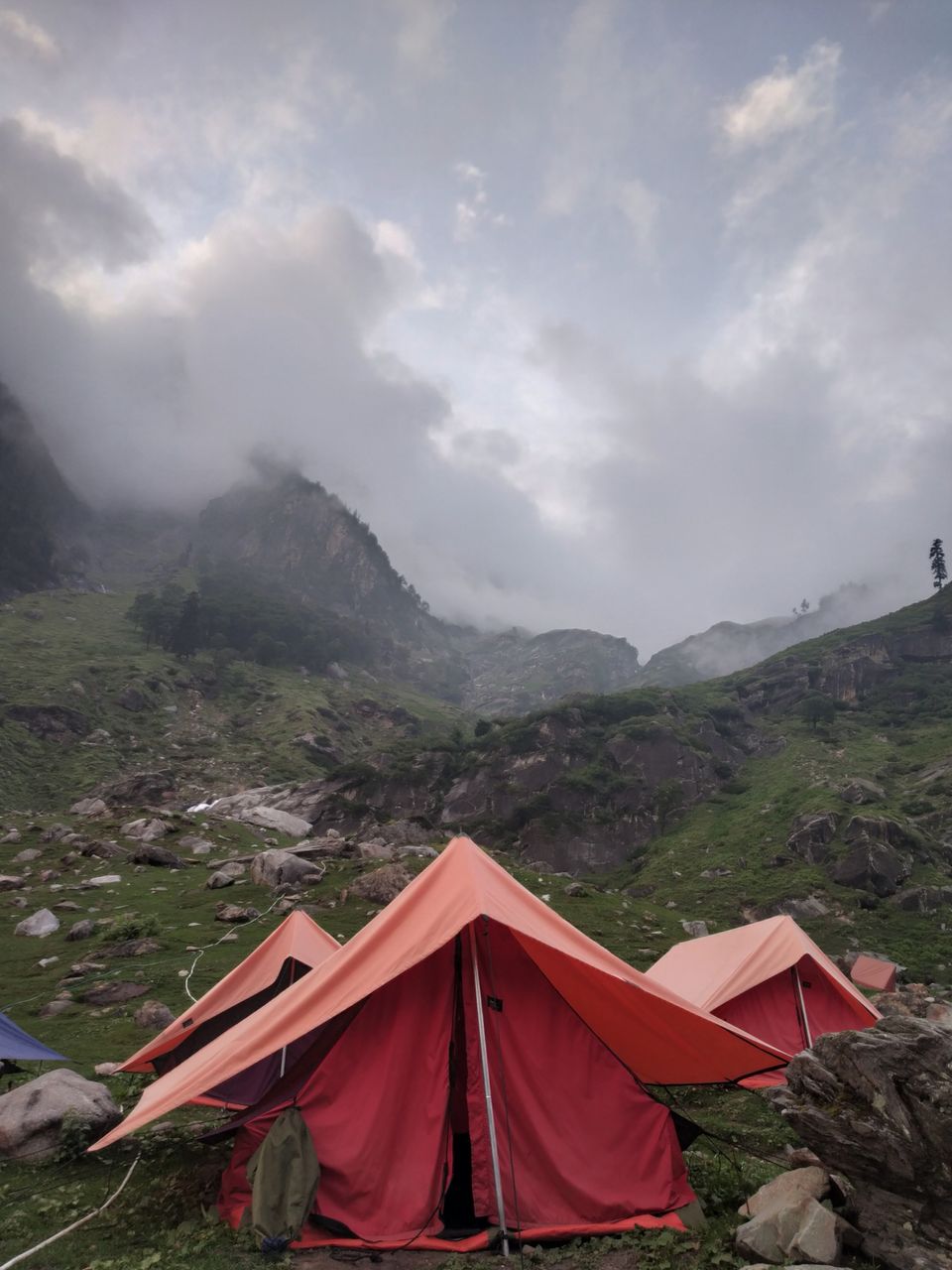 Chika to Balu ka Gera
We got up around 6:30am, watched sunrays slowly coloring the mountains in its golden color. Sipped lemon tea with omelette and porridge. Packed our lunch boxes and started for 5hours trek. We had one river crossing that day. We made it in time, so the river water was only till our knee-length. We removed our shoes,held each other and formed a chain to cross the river. Cold water made our feet really numb. The scenery changed dramatically after thr river crossing. A beautiful wide valley of flowers in front of us. We stoped there and had our lunch. We reached Balu ka gera campsite in next 2 hours. Put our rucksacks in tents and explored around. We could see the clouds flowing in between the valleys towards us. After having a decent dinner, we bonded over Antakshari and past stories. New friends were made.