Today we left for the lake now the whole trek was in snow and it was a great experience for me to cover this whole approx 6 km journey in snow and after reaching the lake there is a temple where the locals go and worship during summers .after spending 3 to 4 hours we returned back to our camps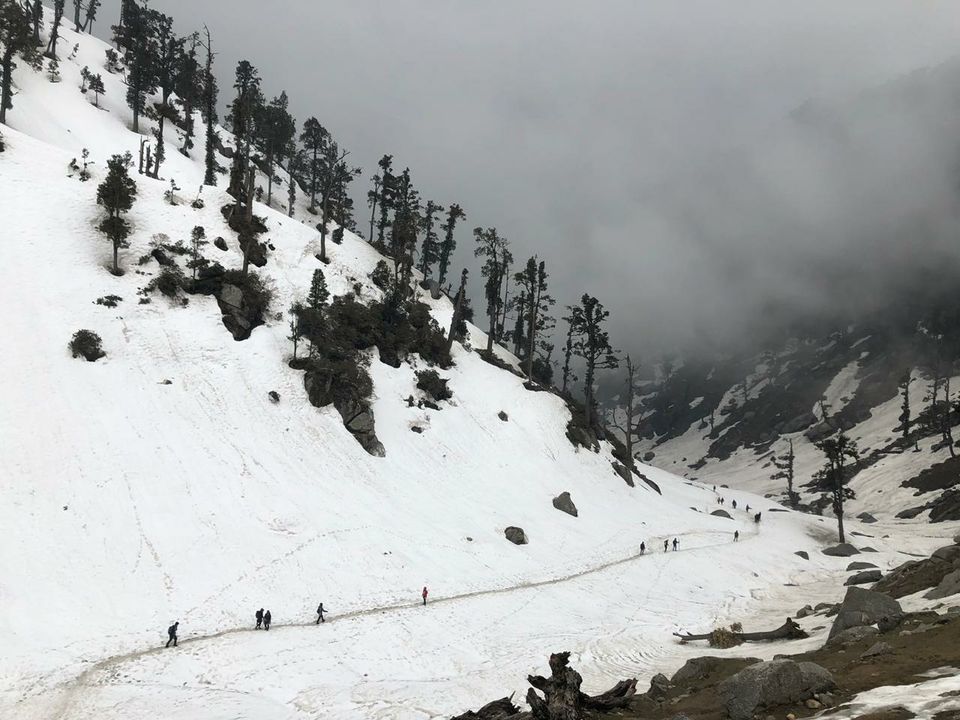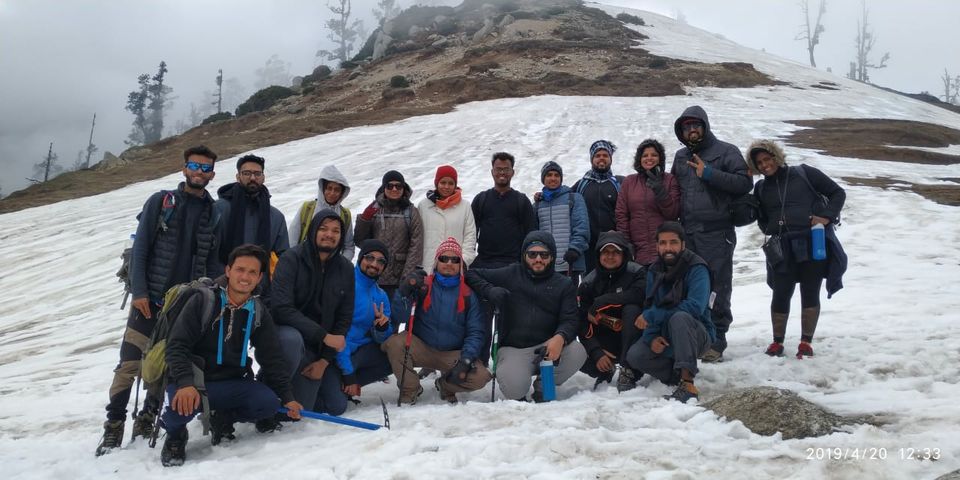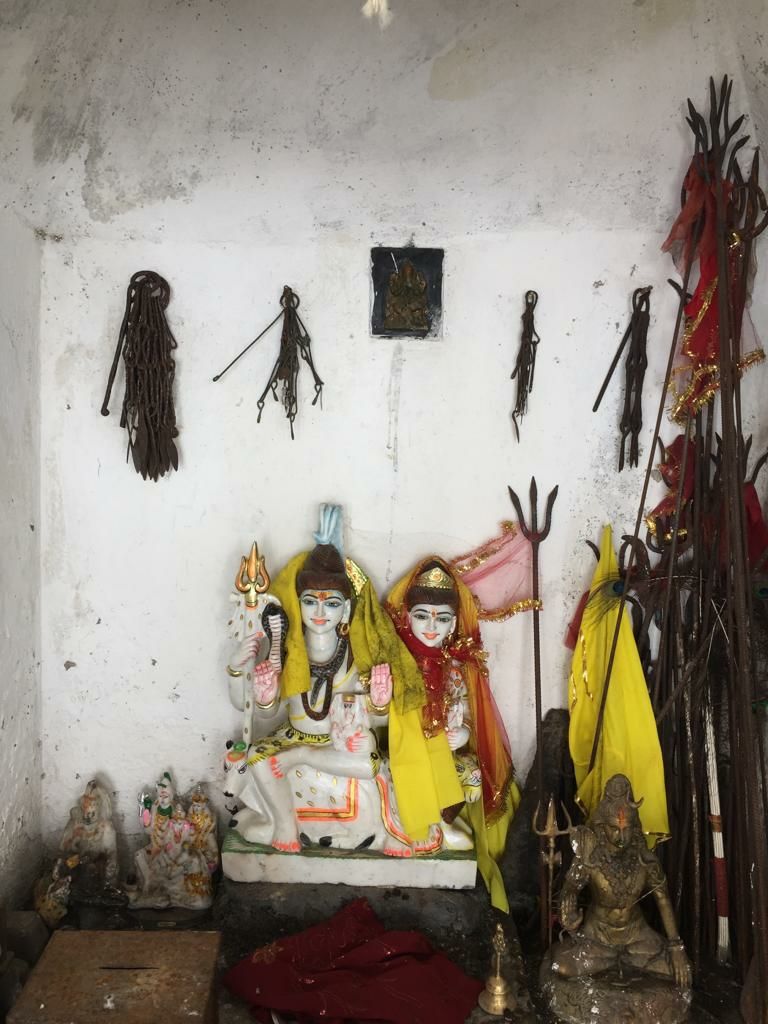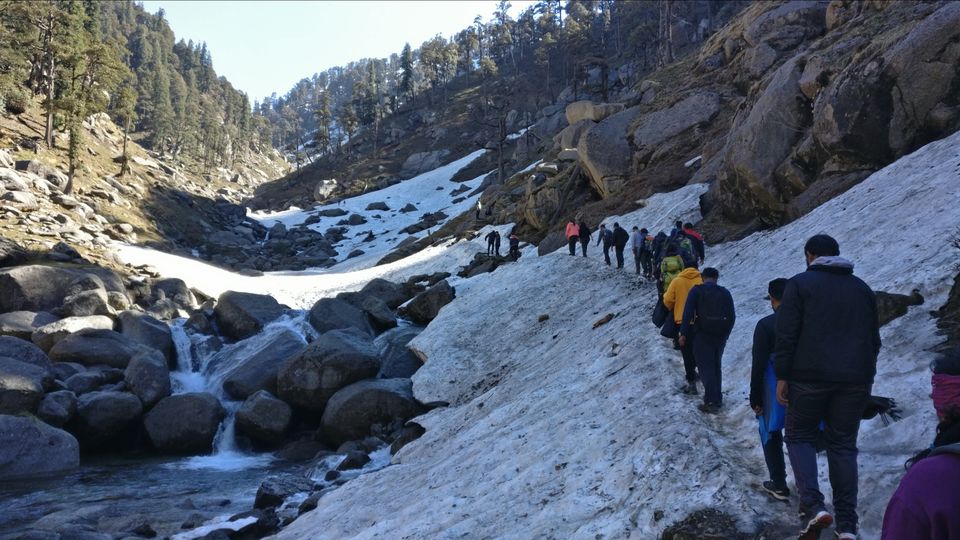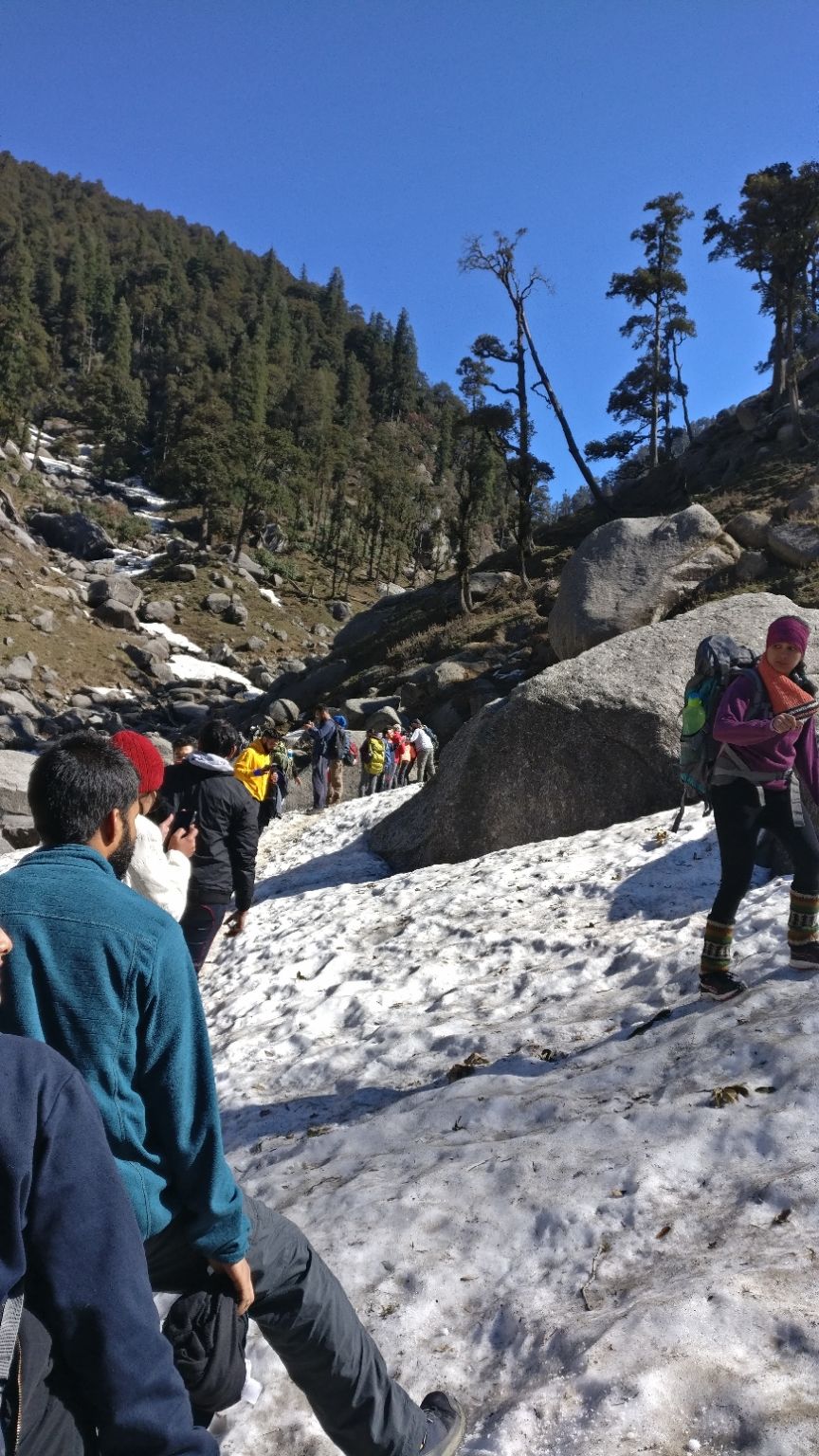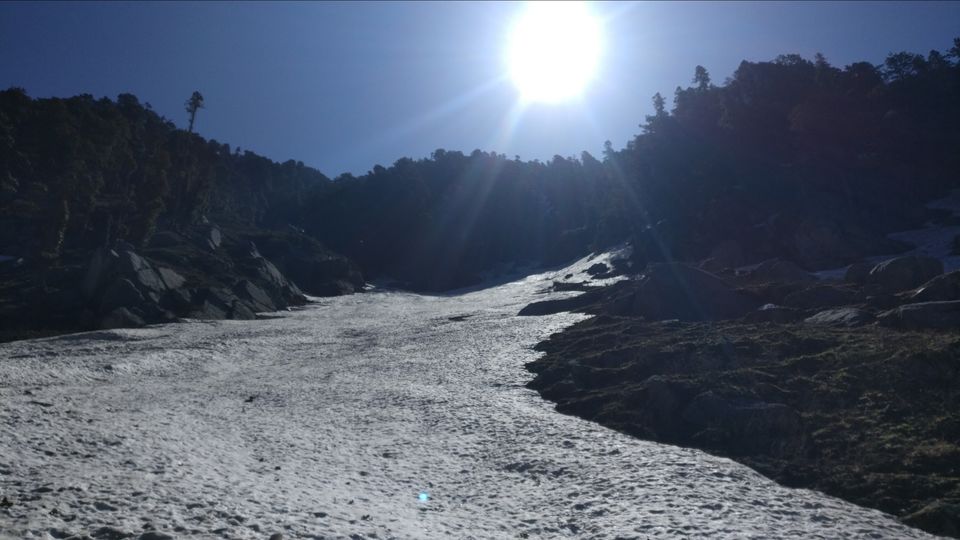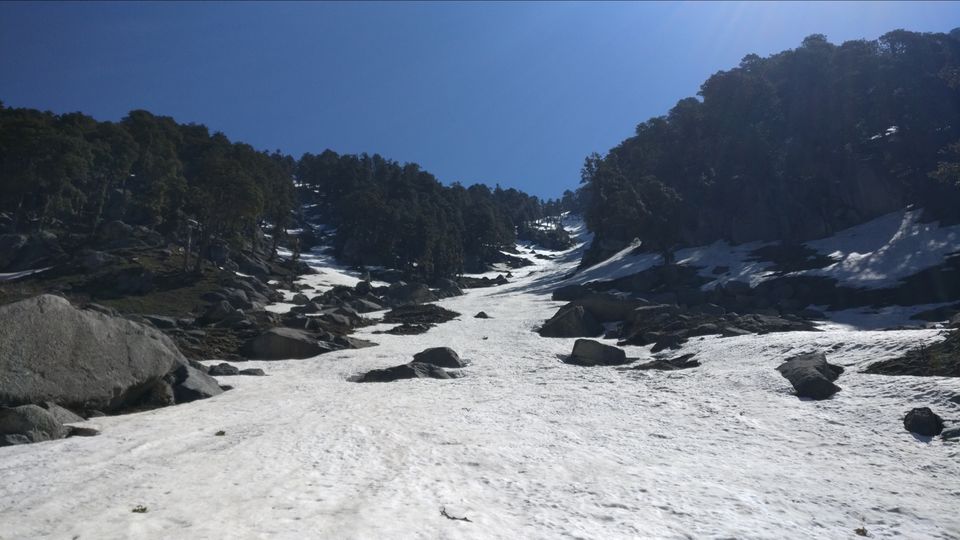 Now we had to return from. This beautiful location and we did from the same route and the same points where we clicked pics and took rest . Only the change was of energy ,we were tired and we wanted to sleep . So we follow the same track to return back and reached back to kareri village and then dharmshala bus stand with lots of memories and loads of pictures.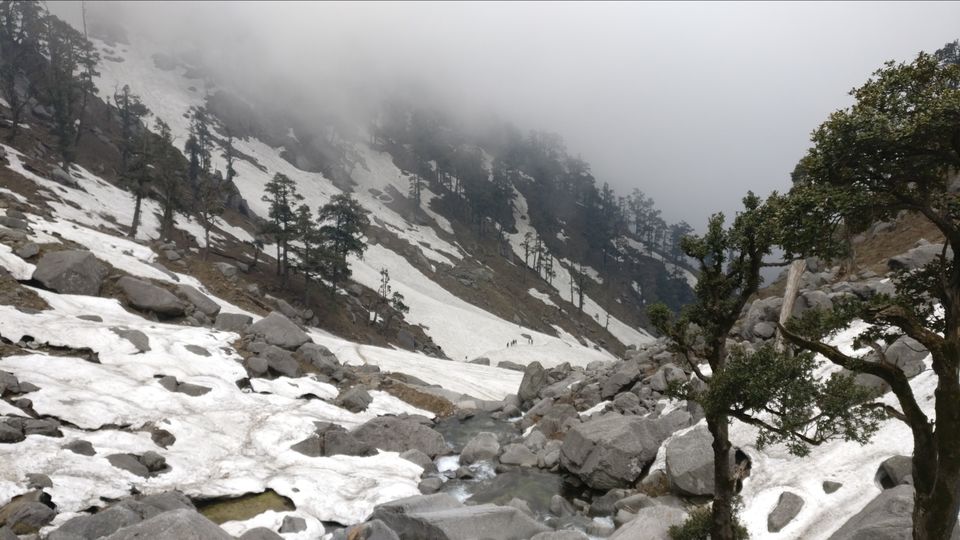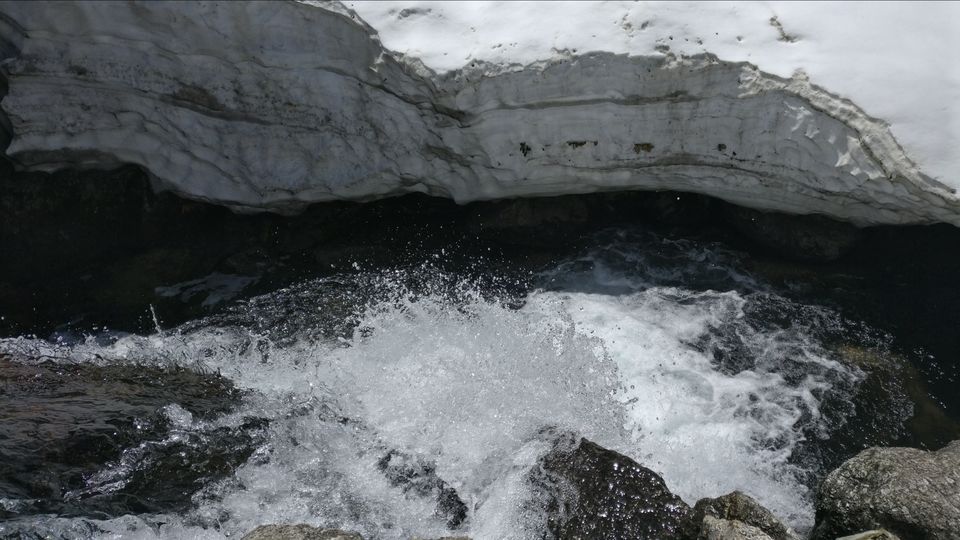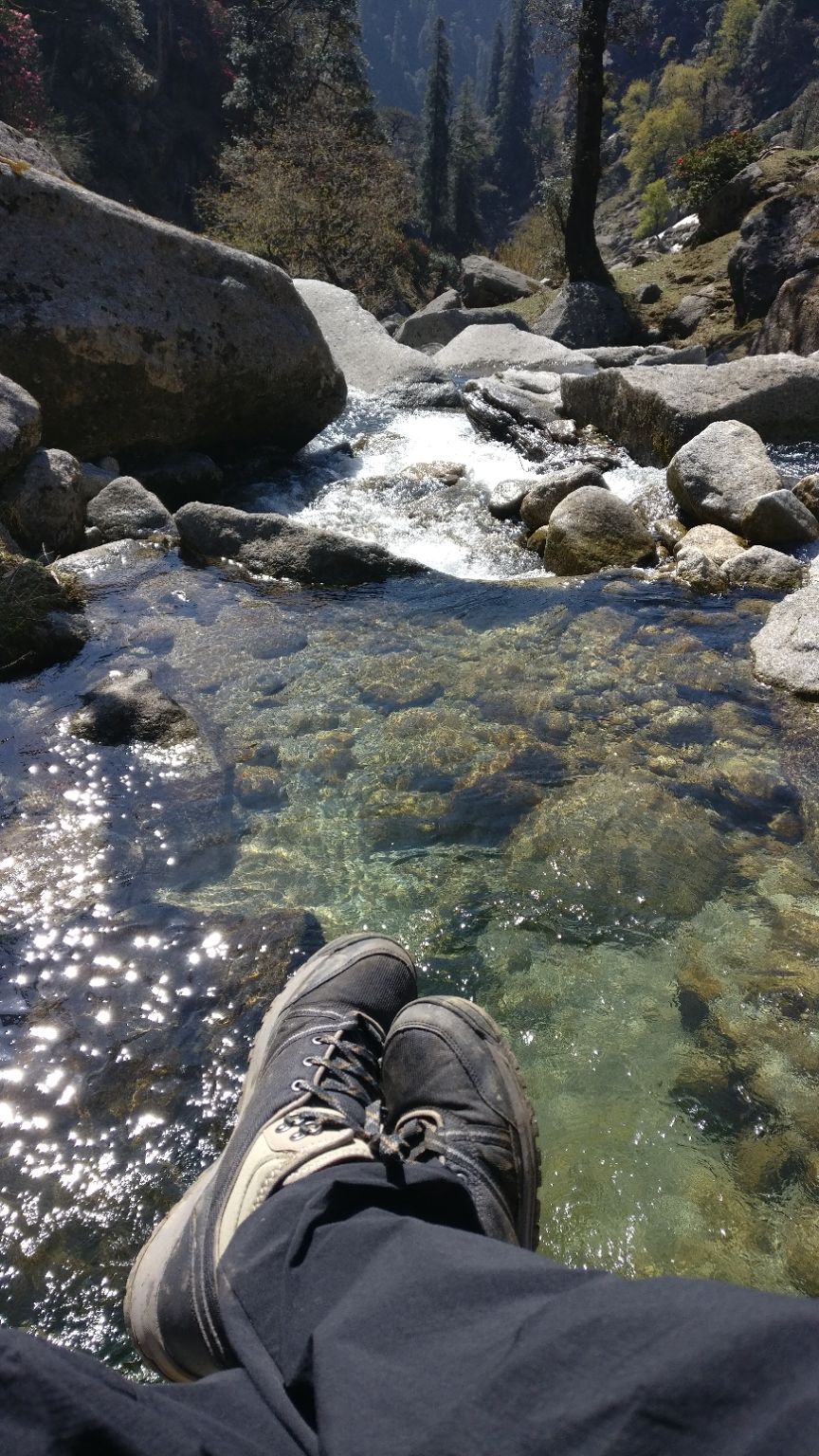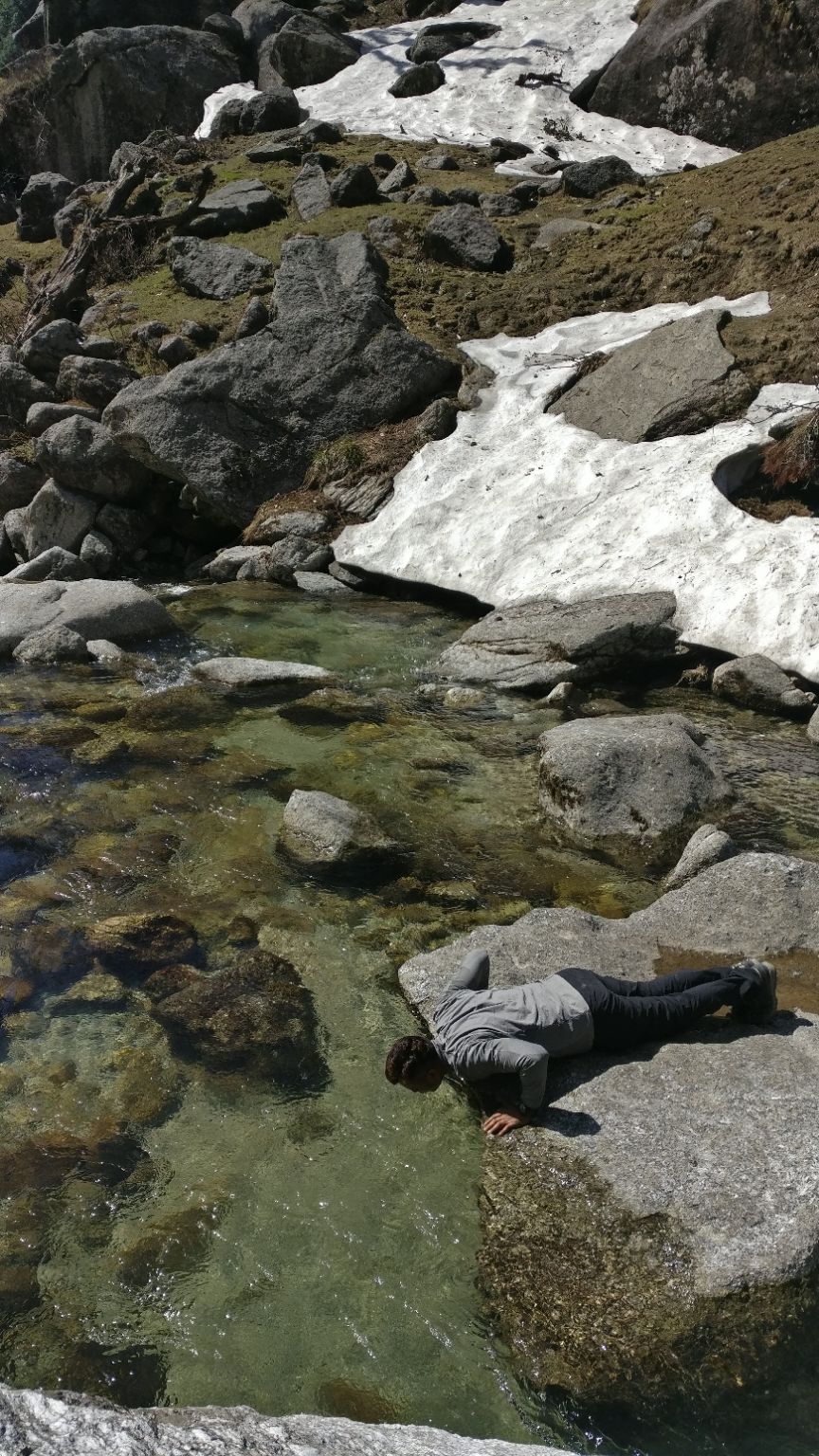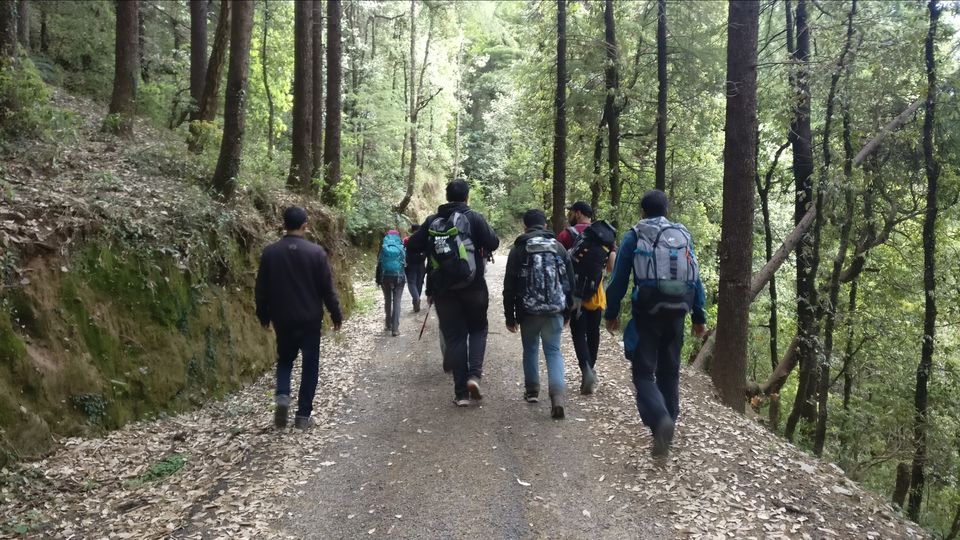 We started our journey from dharmshala bus stand and the travel agency cars left us to the trek starting point in kareri village.we started or trek and reached or staying point in the mid point where we made our camps .it was really beautiful to see the nature at its whether the river or the flora like rhododendron .