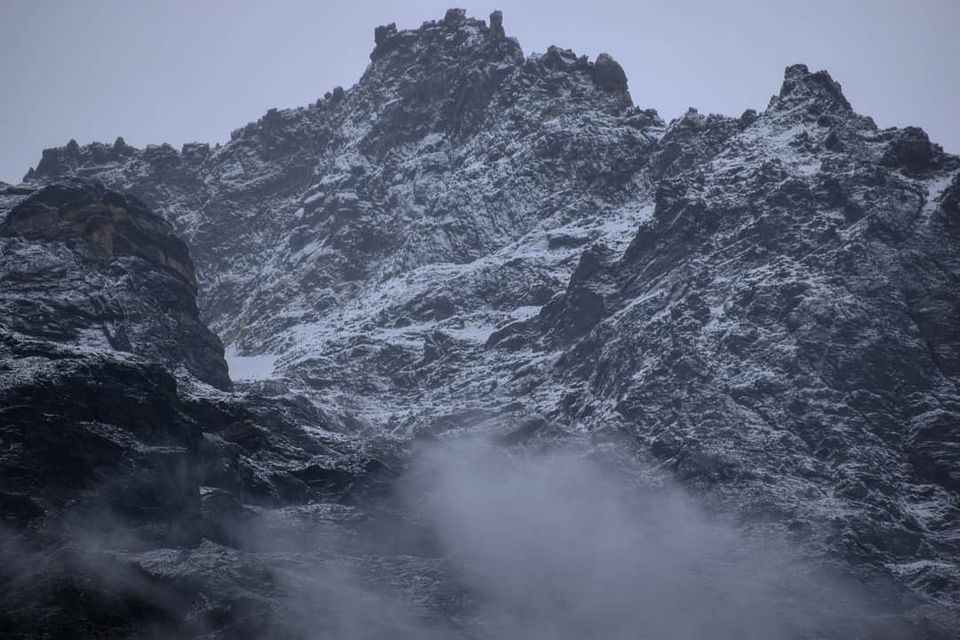 Kheerganga is definitely very popular now and famous destination but it's all worth it. The beauty of kheerganga cannot be explained in few letters. The trek is of 5-6 hours,depending on one's speed and it's moderately difficult. There are 3 routes of the trek out of which the village one is slightly easy. It's challenging to do the trek during monsoon since it's very difficult to maintain your balance on moist soil.
Few things to keep in mind while doing this trek are:
-Stay hydrated,keep an energy drink that'll keep you going
-the first 15-20 mins of the trek after barshaini is very challenging,keep you calm while doing that
-wear good trekking shoes and make sure they are waterproof or else you'll have to carry one extra pair since there are a lot of waterfalls
-try to book your tents in advance or carry your own tent,it's usual tight packed so getting one on the spot is a little difficult.
-And travel light and carry a light sweater as it gets a little cold in the night.
-rent a stick from barshaini before starting the trek.
-you don't really need an external guide,there are many locals with whom you can easily tag along.
Few things to not miss on
-make sure you reach there before sunset,the view then is breathtaking
-do not miss on the hot spring bath once you are there,it's relaxing
-and lastly, do not miss stargazing in the night, it's a view you'll never forget in your entire life.
You should definitely do this trek once in your life and now that we are all in it,don't forget to carry your sanitizers.
Lenght of the trek-12-13 kms
Start point-barshaini