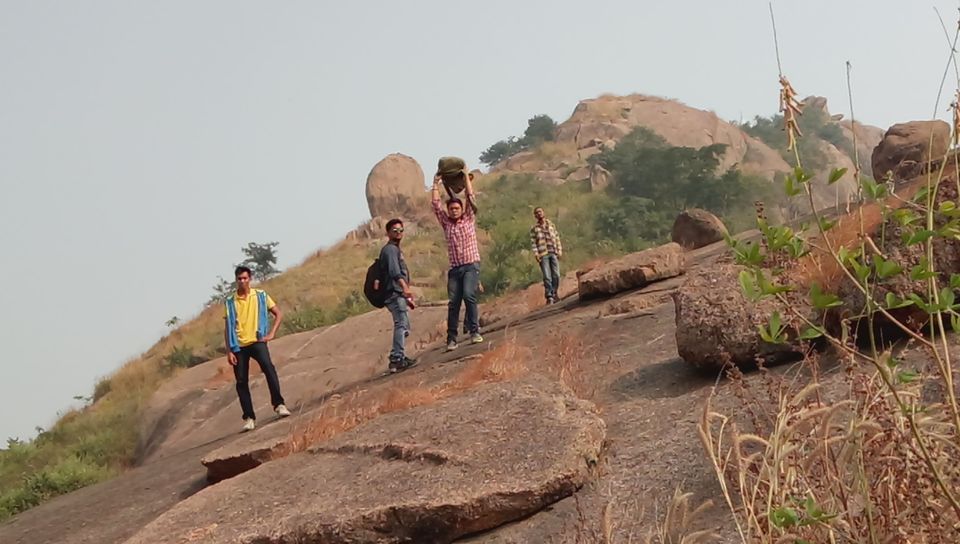 This is about an unplanned trip of me and my friends.
On 26/11/2016, we got to know that our Semester exams had been postponed and this needed some celebration.
We decided to go on a trekking trip to Joychandi pahar which is near Asansol(my college city).
The 8 of us left for the trip early morning and reached Joychandi through local train.
The height of the hill is about 115 metres.
We decided to trek on two hills.
The first one was easy but the 2nd hill was tough for us.
But we were determined and completed our trek.