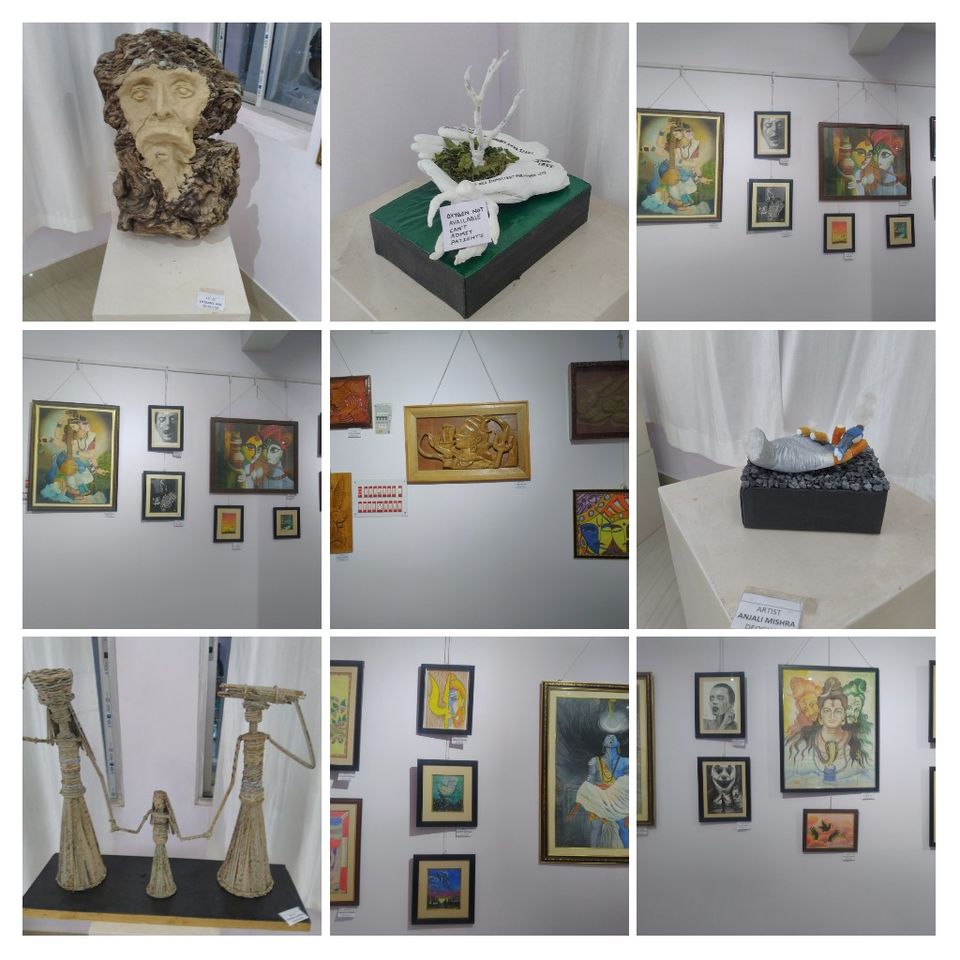 A one day trip to an Art Galary.
The very first Art Exhibition Point in santhal pragana where one can not only found some unique arts but also can buy them and hold them forever...
As we all know there is a story behind every single art made by anyone, this place holds thousands of story within every exhibition with hundreds of painting or different criteria be it a madhuban painting, pencil sketching, oil painting, acrylic pinting hand made crafts and many more.
The best part is that all those arts, paintings and even crafts were made by just students and learners not by any professionals yet better than any big names .
Here are some images from my personal tour to the VINAYAK ART GALARY, DEOGHAR...
ENJOY THE VIEW 🙂🙂