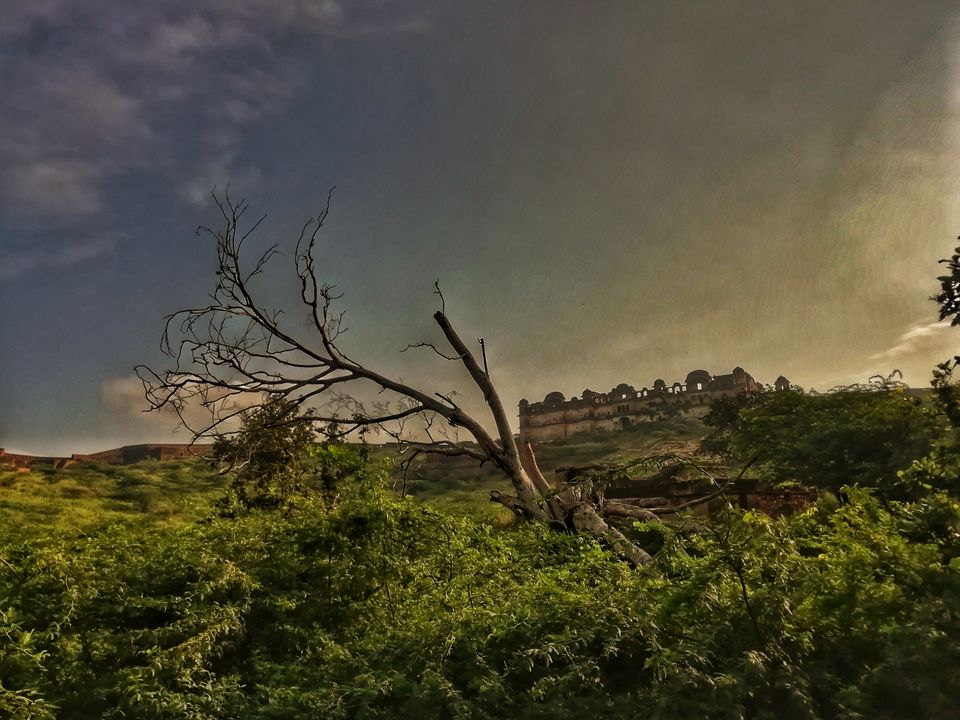 Khetri Mahal (bhopalgarh) was constructed by Bhopal Singh around 1770.  The Haunted place. You can reach there from jhunjhunu District of rajsthan by bus, taxis or by your own vehicle easily.
Most of the rooms instead are connected through each other by a well designed series of arches and columns.  Such architecture is rare and soon fading, the upkeep and preservation of these unique structure and murals can surely be a huge boost to our Indian tourism and culture.
Nowadays, This beautiful place is underrated and need maintainance. No security guards, no entrance ticket, no cleaning, not even a  single tourist i have seen. Locals are coming here to drink alcohole in night bcoz nobody comes here. Ya of course there are so many historic places in rajsthan but this is not a least. This is the unique architecture i have seen.
Rajsthan Tourism should get to  know about this place. Believe me, from the top of this place, you will get an amazing view like never before.