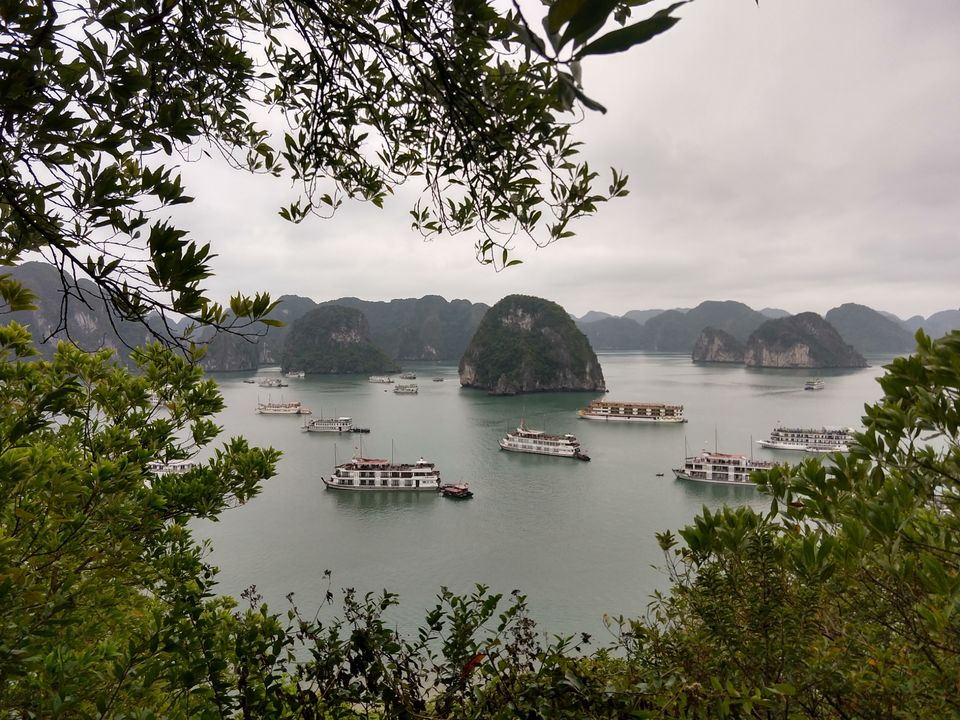 Within a Year, Before Vietnam, I had done 2 international Trips (Thailand/Krabi & Indonesia/Bali), the lust for international Trip kept on increasing day by day when I returned from Bali
Right from day one I was checking Flight charges from Mumbai to Destination Like Vietnam, Philippines, Cambodia, Laos etc etc..but the flight charges were not in Range.
And finally the day arrived when Airlines reduced their charges and I didn't leave this opportunity and booked immediately, but the flight was 2 months later, due to which I had enough time for preparing my own schedule.
I had 11 days (actually 9 days as 2 days will be in Flight) and in these days I had to make my iternary, I chatted with many solo Travellers on FB and got idea that in 9 days I can explore only North Vietnam and there is no point in rush to explore other parts. The places in Northern Vietnam are stated Below.
1) Ninh Binh
2) Halong Bay
3) Cat Ba island
4) Cao Bang
5) SAPA
6) Ha Giang
There are many places in Northern Vietnam, but referring Google pics I selected the above 6 and in the above 6, I finalized the top 4, because the 5th and 6th were good only because of rice fields and when I booked the flight, till then rice harvesting was done, so I decided to proceed with top 4.
**Visa Process for Vietnam..**
1) Book Your Flight
2) Fill the online visa Form (25$)
In 3 working days you will get confirmation from Vietnam, you need to carry the print out with you.
3) ID pic of 4x6 cm
4) Carry Currency in $ (100$/day is sufficient for a Budget Traveller)
5) Later after landing Vietnam, you need to pay Stamping fees (25$) at the immigration center and then you get the right to Enter Vietnam.
I Left India from Mumbai and Landed in Hanoi, the major city in Northern part of Vietnam.
When I reached the hotel in Hanoi, there were many tour agency which have plans ready for your trip, but as I like to explore in my own way and I had spent 2 months exploring on Google and had my trip blue print ready with me, so I planned to ignore such tour agents. But on comparing I found my plans much much cost effective and felt proud of investing time.
Ninh Binh
In my Plan first place to visit was Ninh Binh..
There are Many ways like Bike, Bus, Tours and Travels etc etc.. to reach Ninh Binh, but the most cost effective way is Public transport/Vietnam Bus. In Hanoi You need to go to Giap Bat bus station and board the bus, roads are smooth it takes around 2.30 hrs to reach Ninh Binh.
The easiest way to explore Ninh Binh is hire a bike plot location on Google map and move on.
Places to visit in Ninh Binh
Tours and Travels just take you to Tam Coc and Mua cave and back to Hanoi, but there are many beautiful points to explore Ninh Binh for which 2 to 3 days are sufficient to explore top destinations of Ninh Binh, which are given below.
1) Tam Coc - at the center of Ninh Binh, it's 2 hrs boat ride
2) Thai vi temple - You can walk from Tam Coc or can hire a bike
3) Trang An - there are 3 plans, out of which you can select only one, it's Boat ride of 3 hrs, which takes you though Caves, Pagodas and beautiful mountains surrounding the journey
4) Hang Mua peak - Just 15 mins from Ninh Binh and it takes around half hour to reach the point
5) Mua Cave - It's besides Mua peak and from there you can see the boats of Tam Coc and beautiful rice fields (we were unlucky because rice harvesting was done)
6) Bich Dong Pagoda - Explore by bike
Bike cost - Around 5$/day
Hotel cost - Ranges from 10$ to 100$+
Food cost - Average (neither high nor less)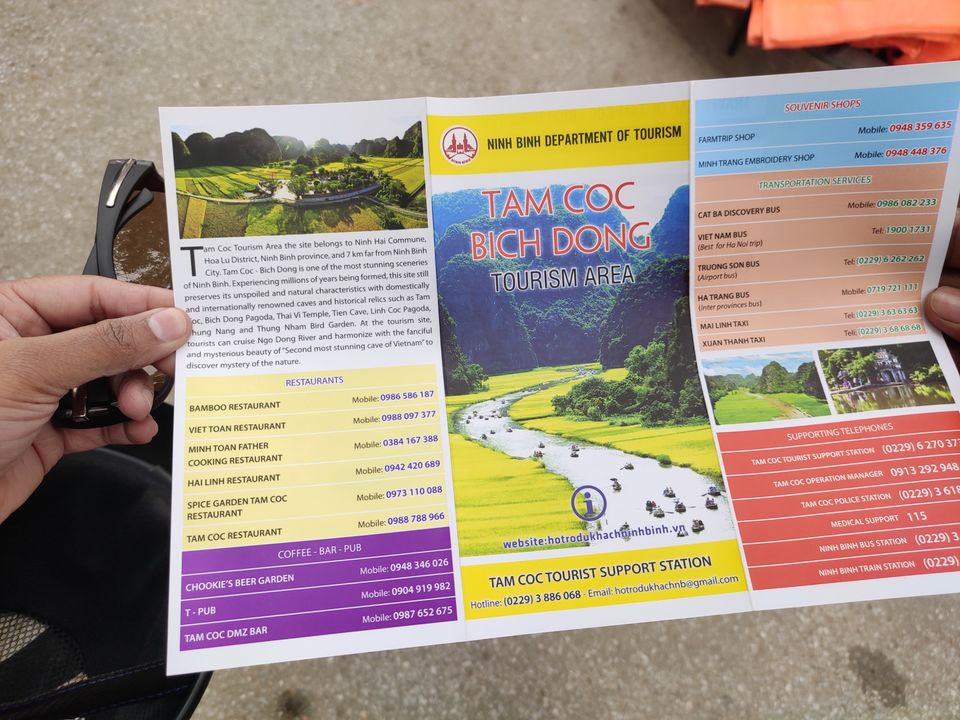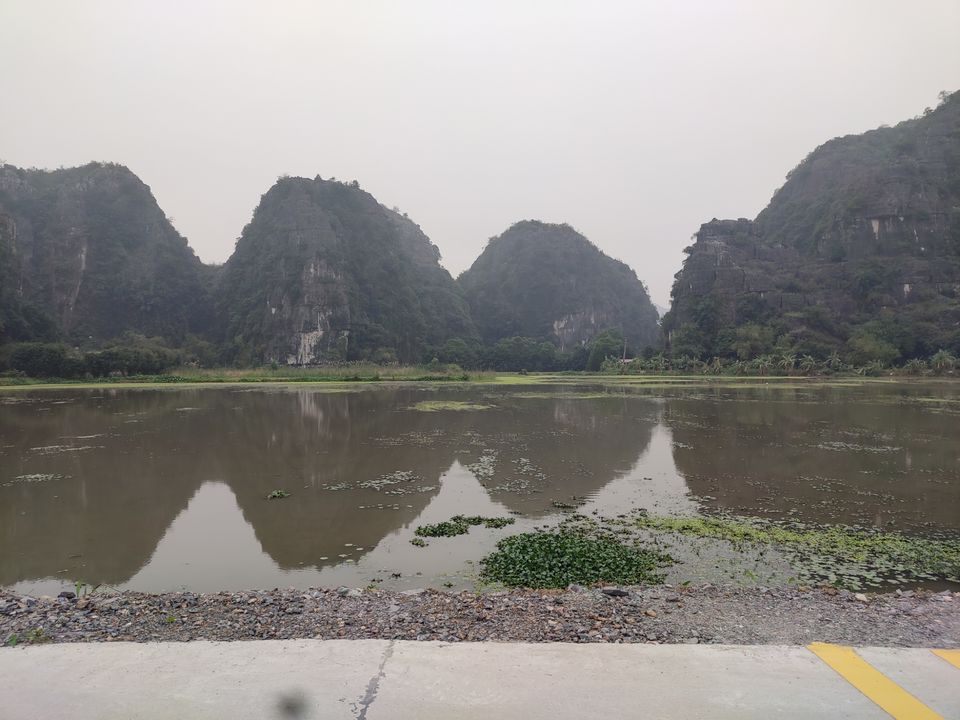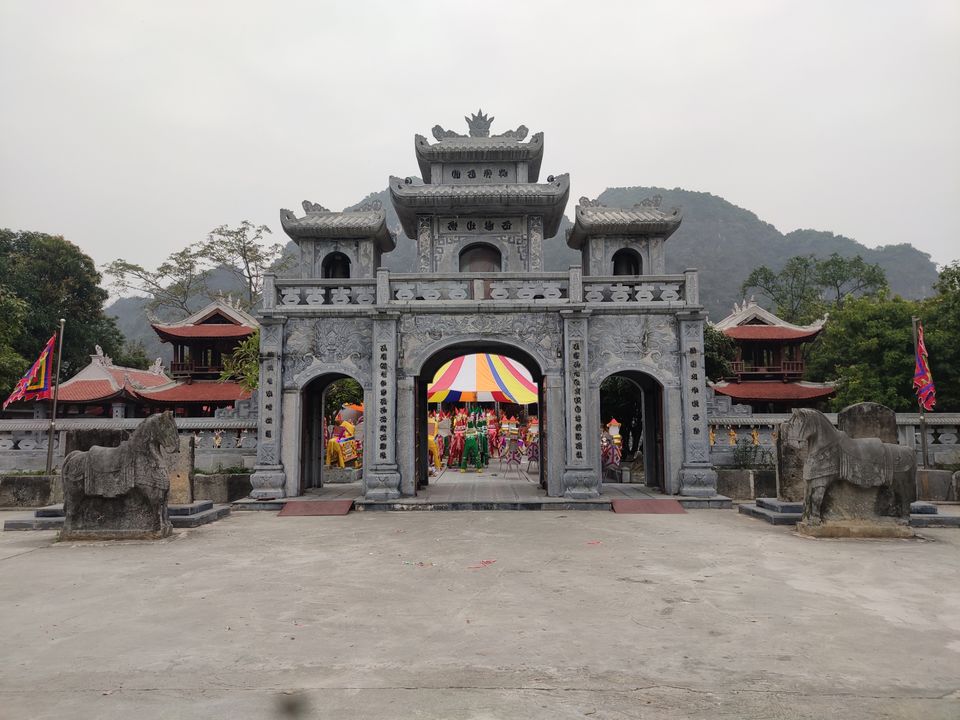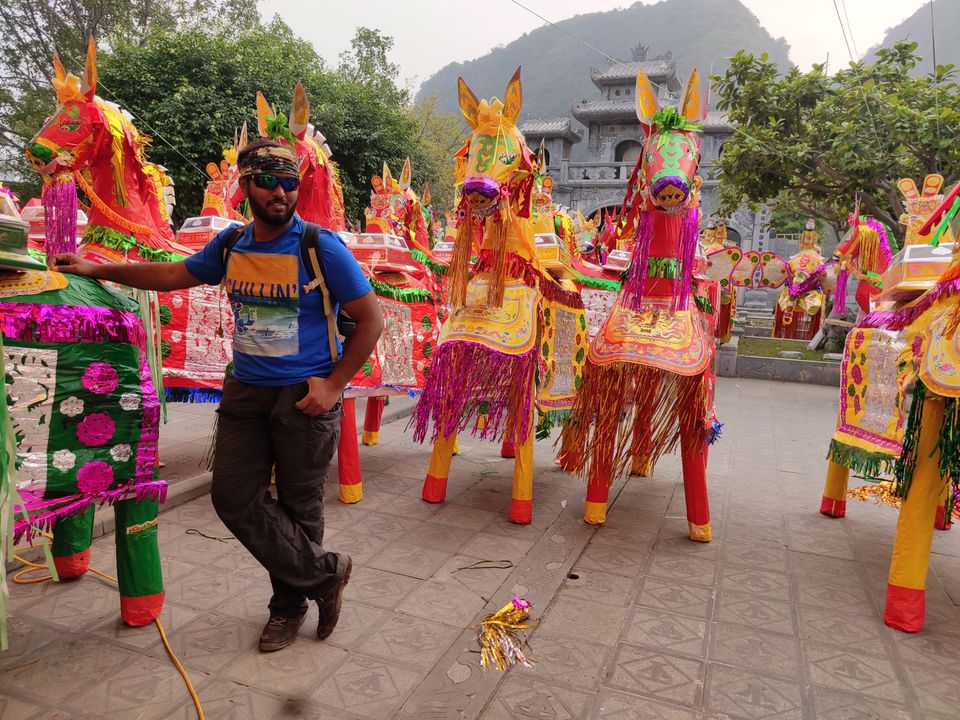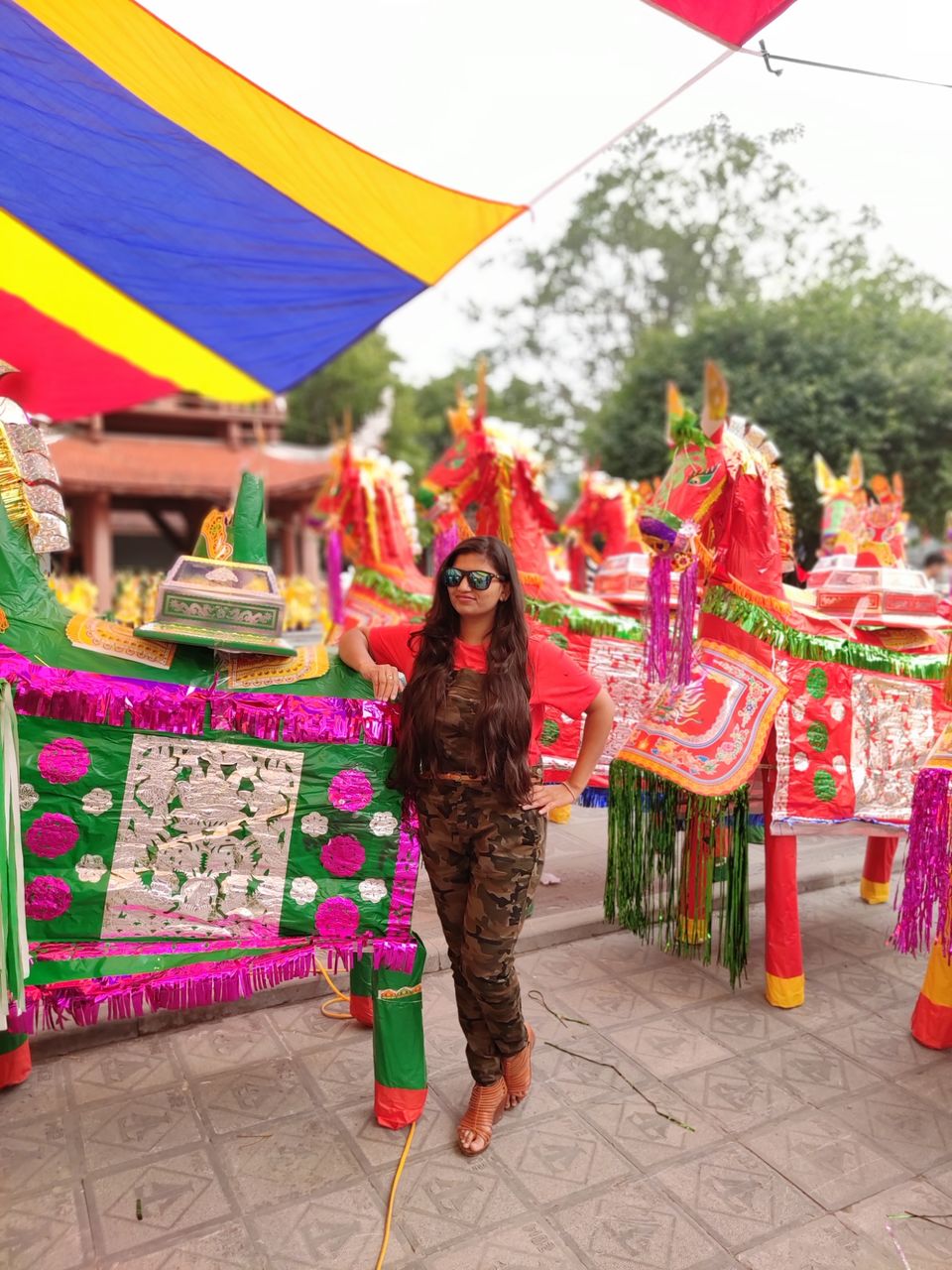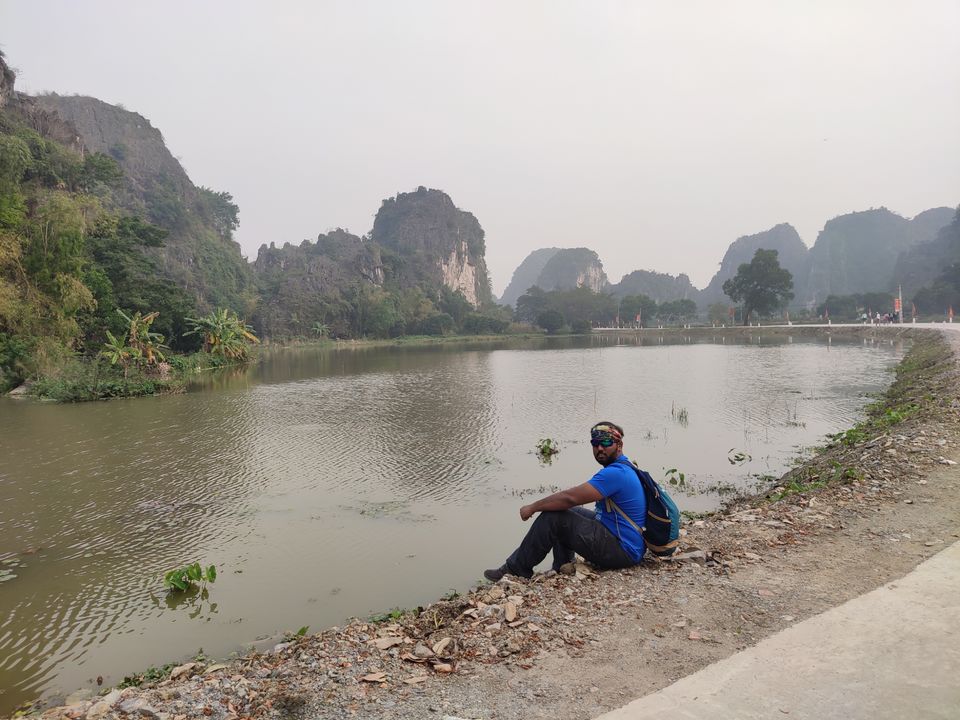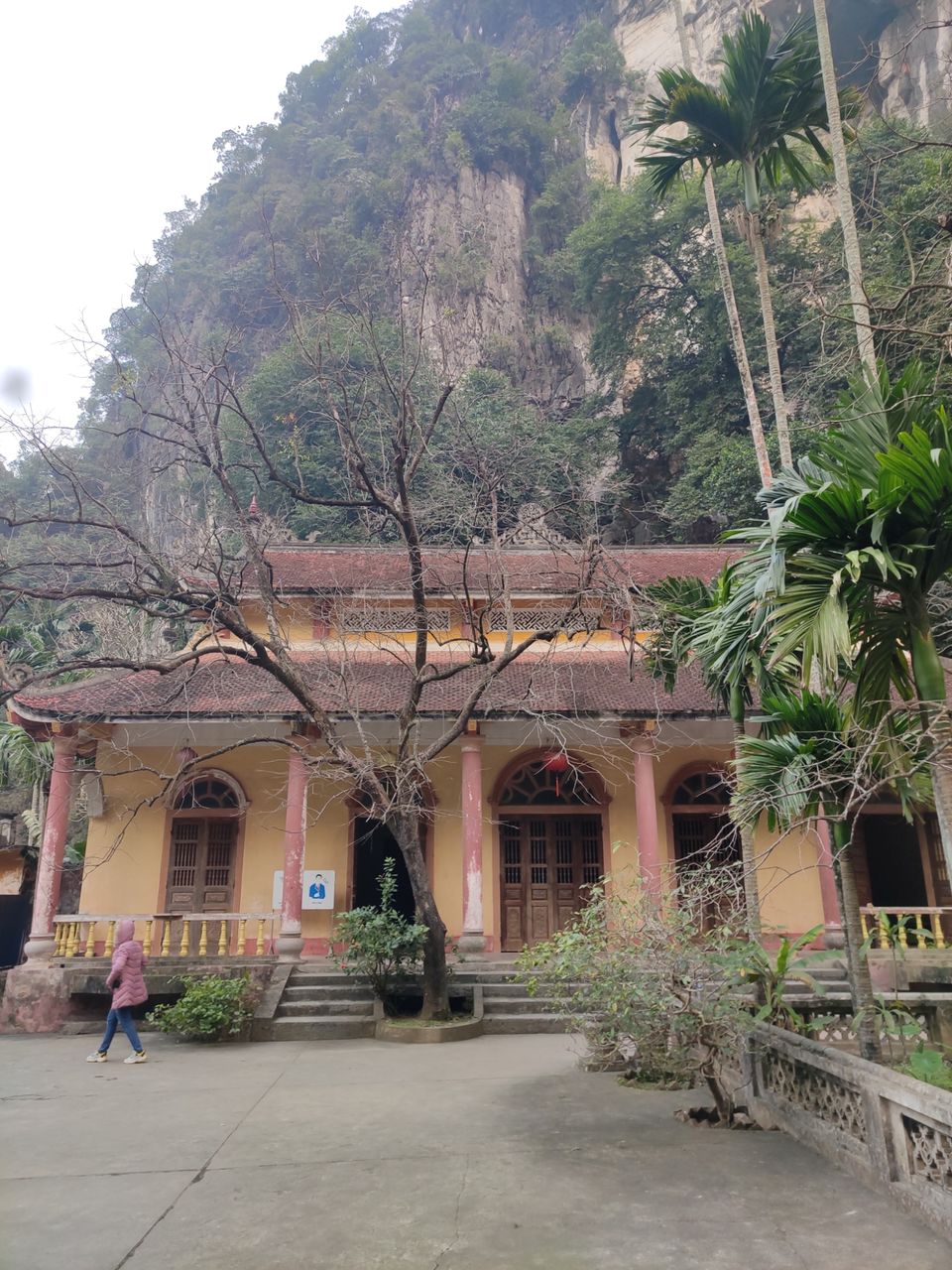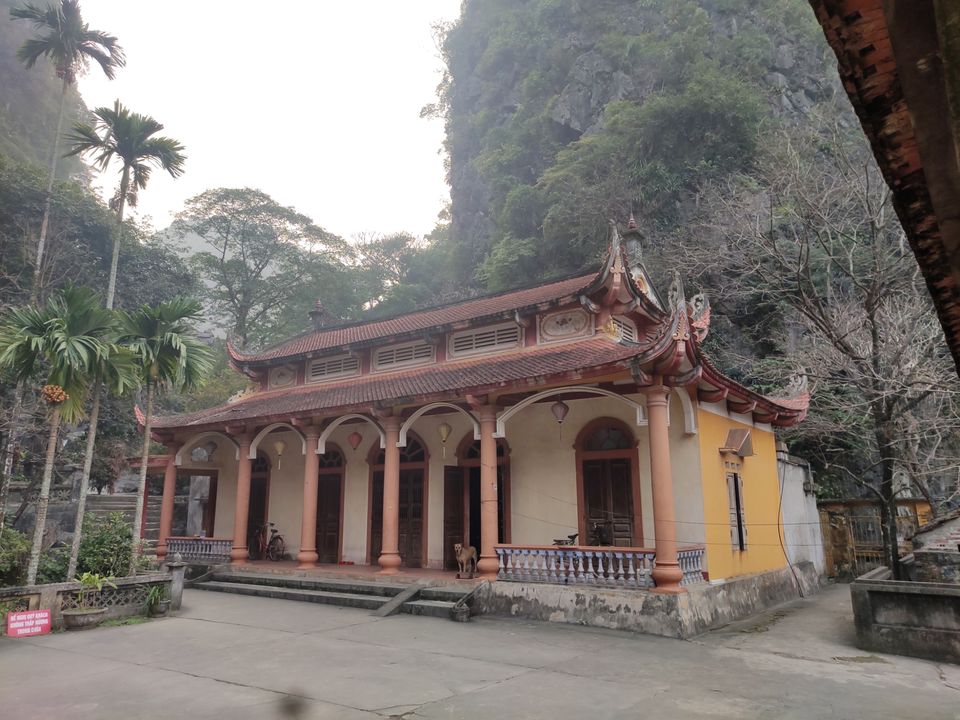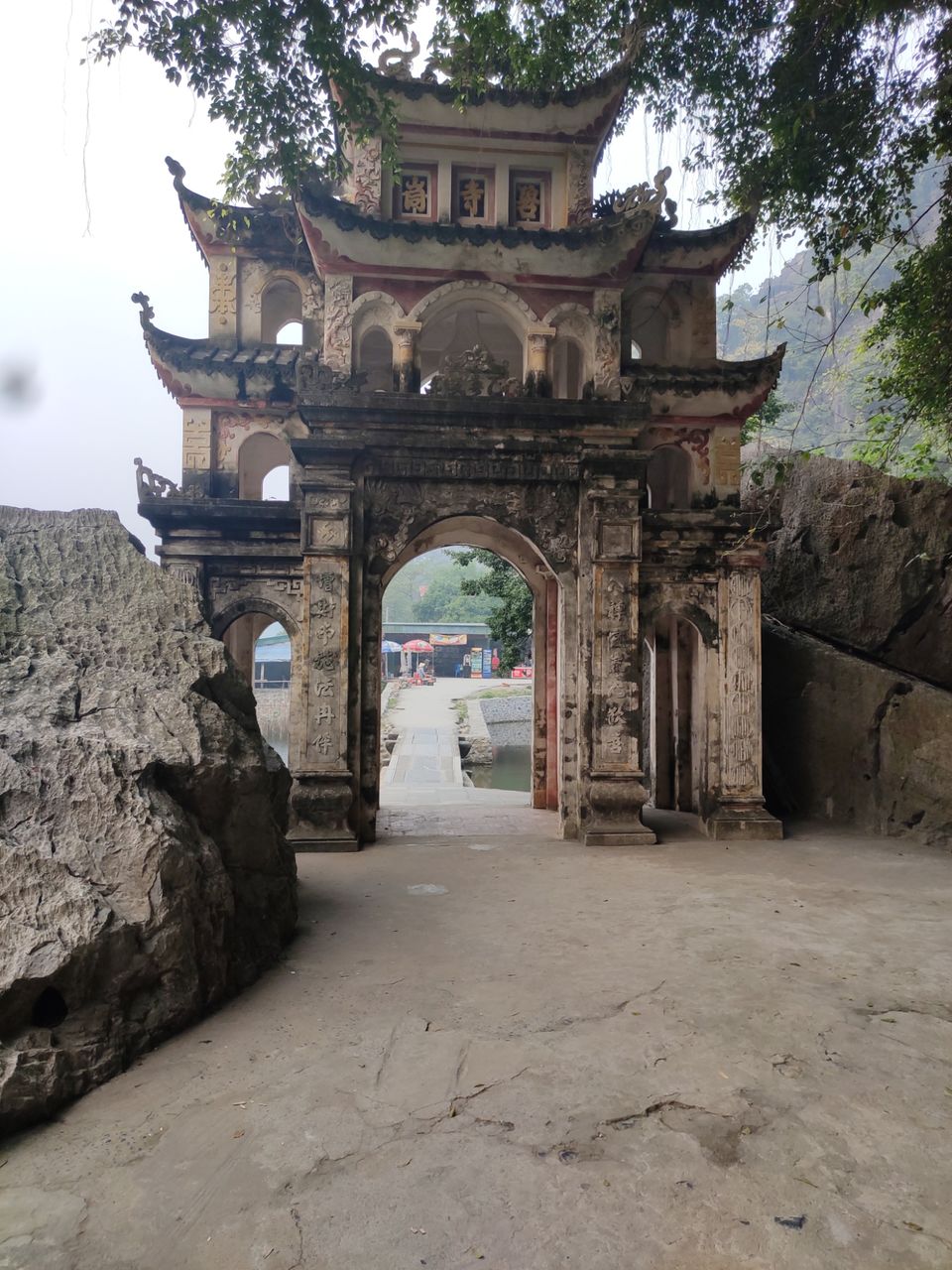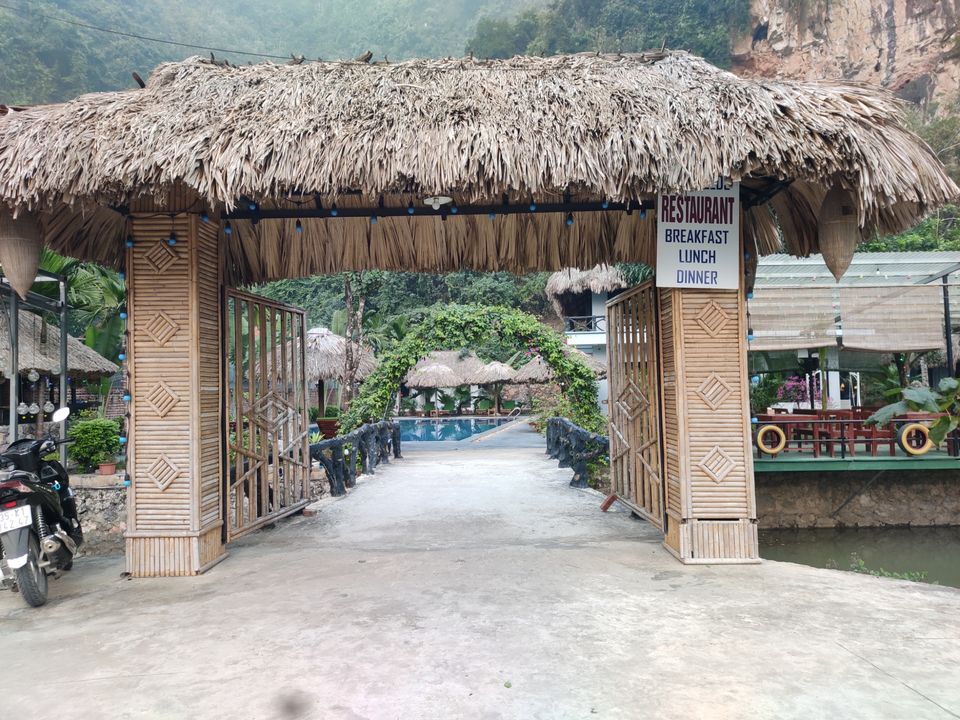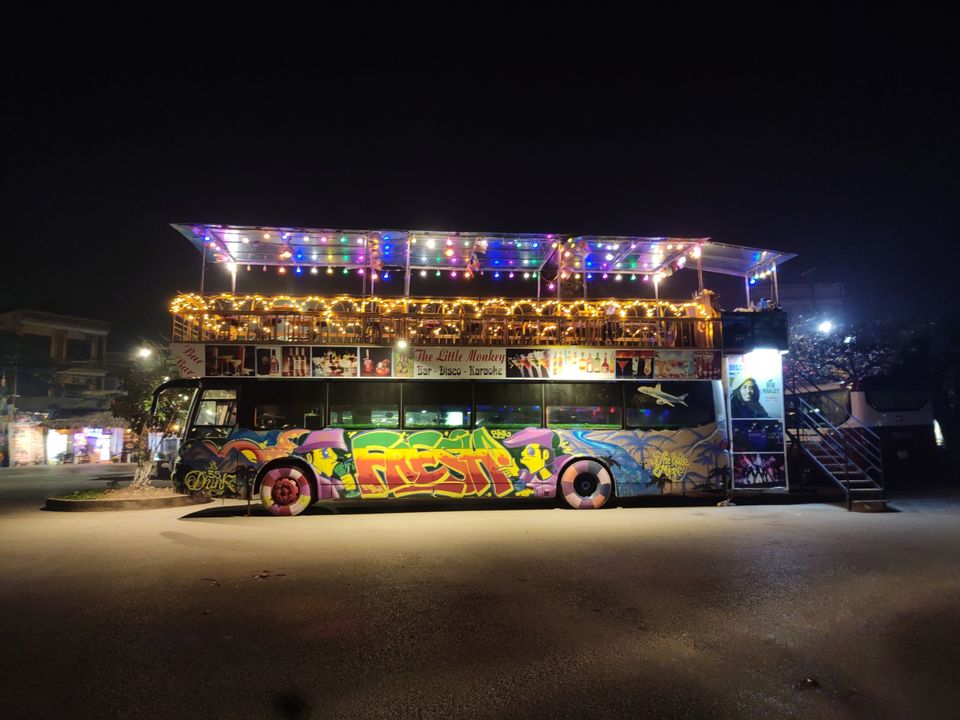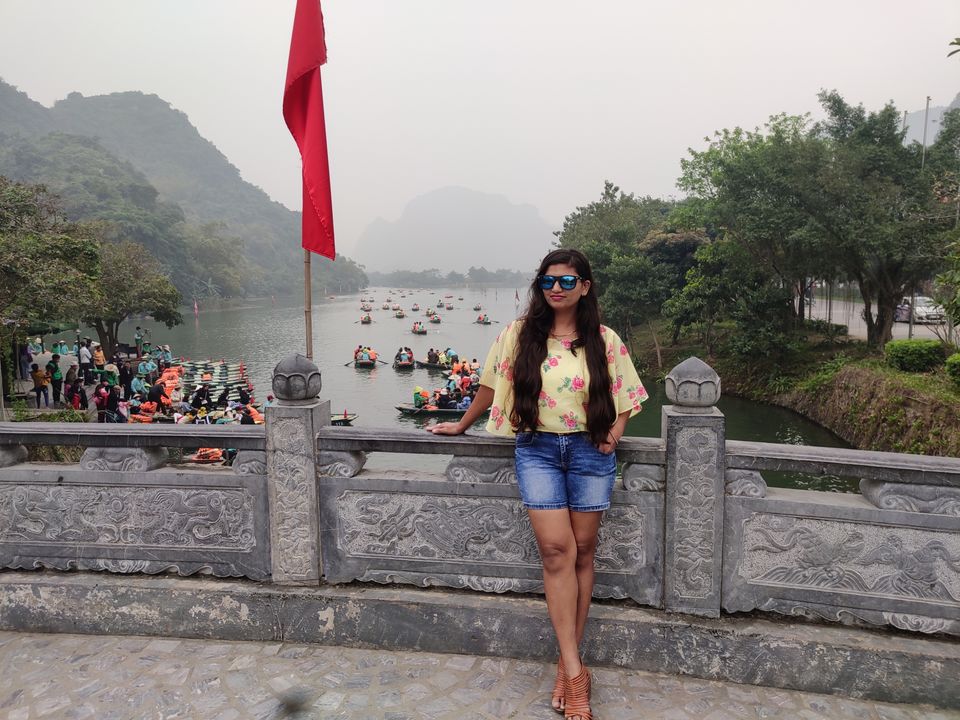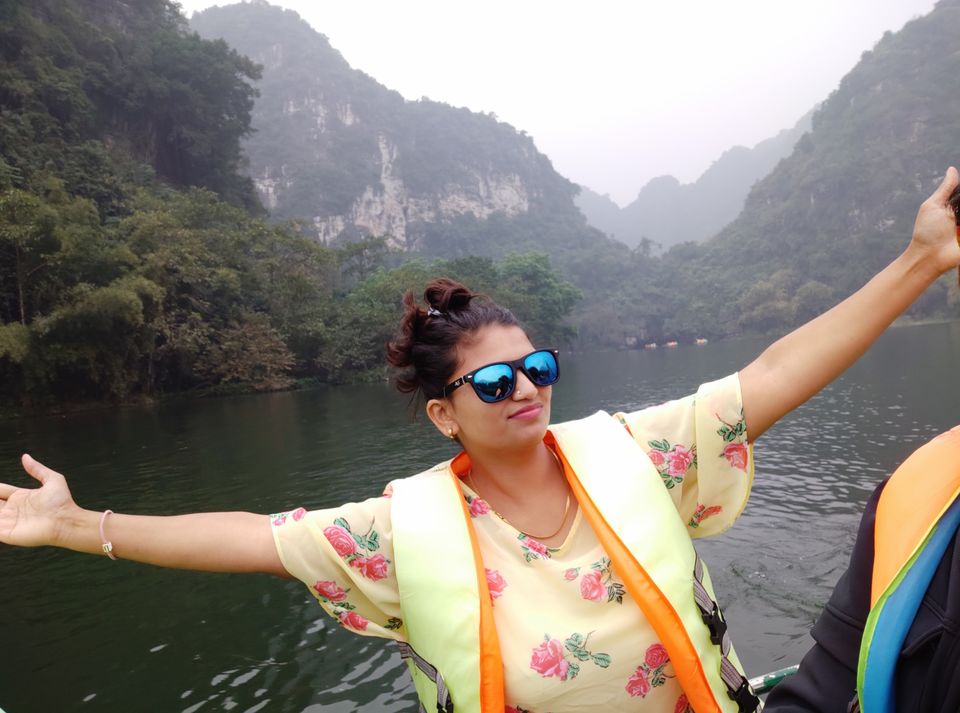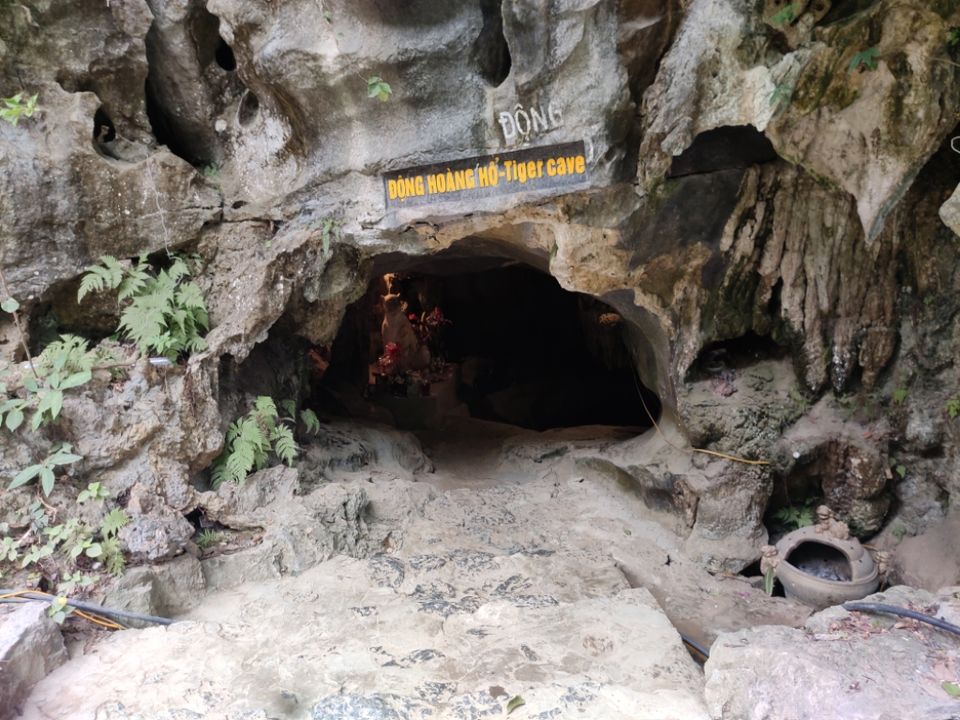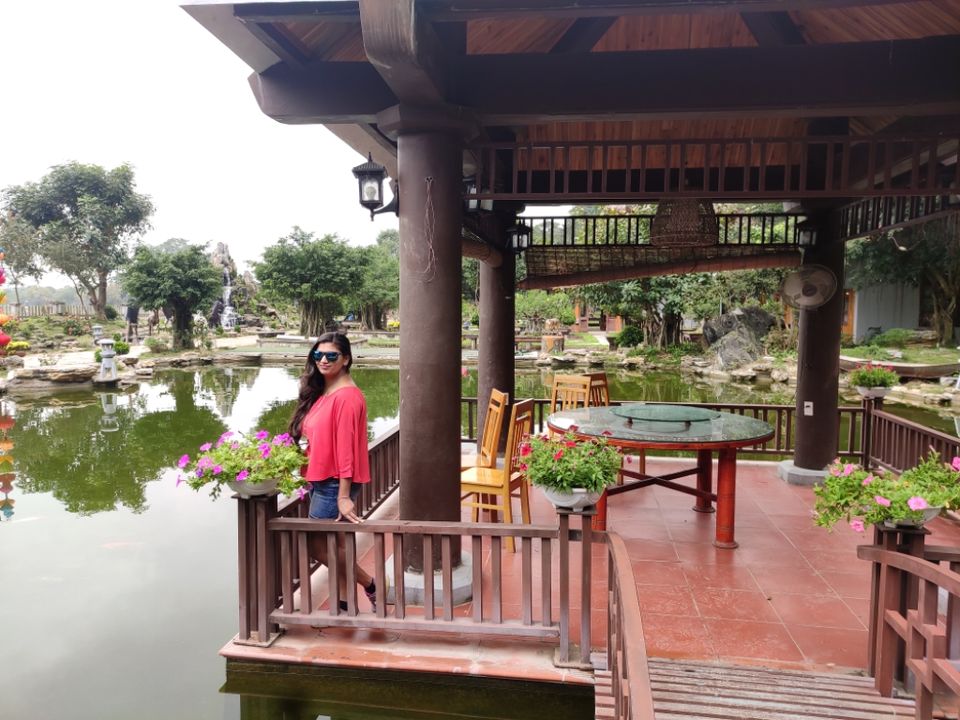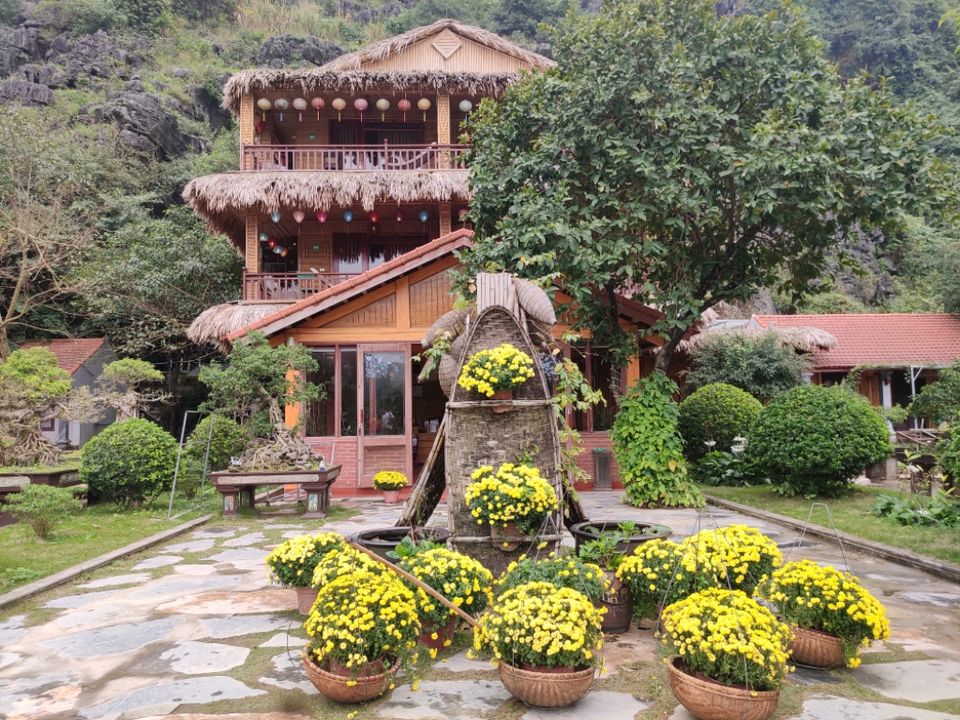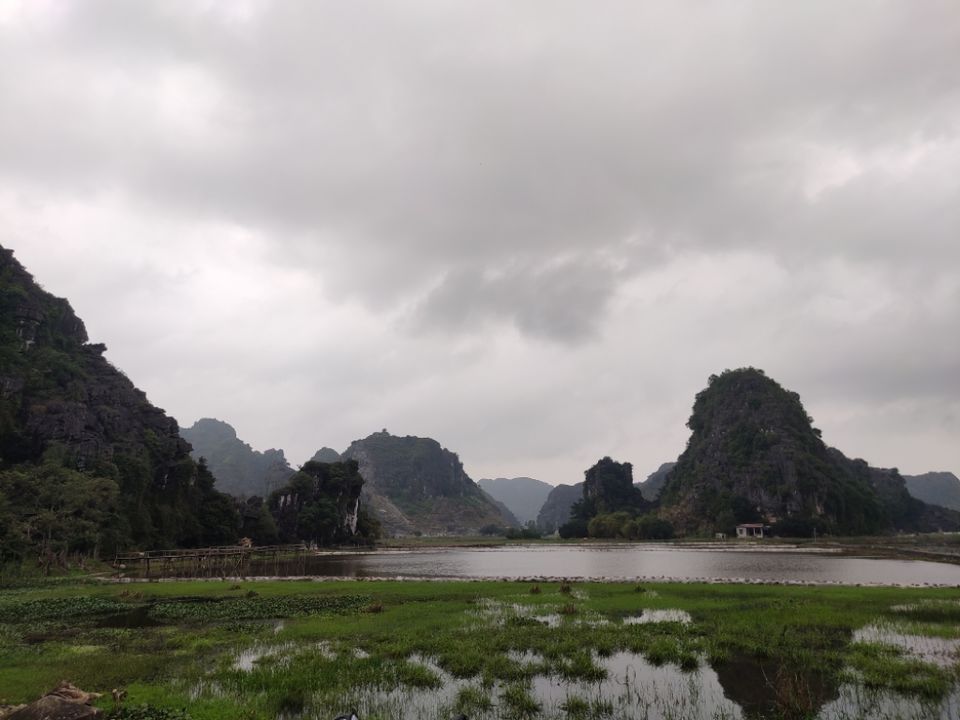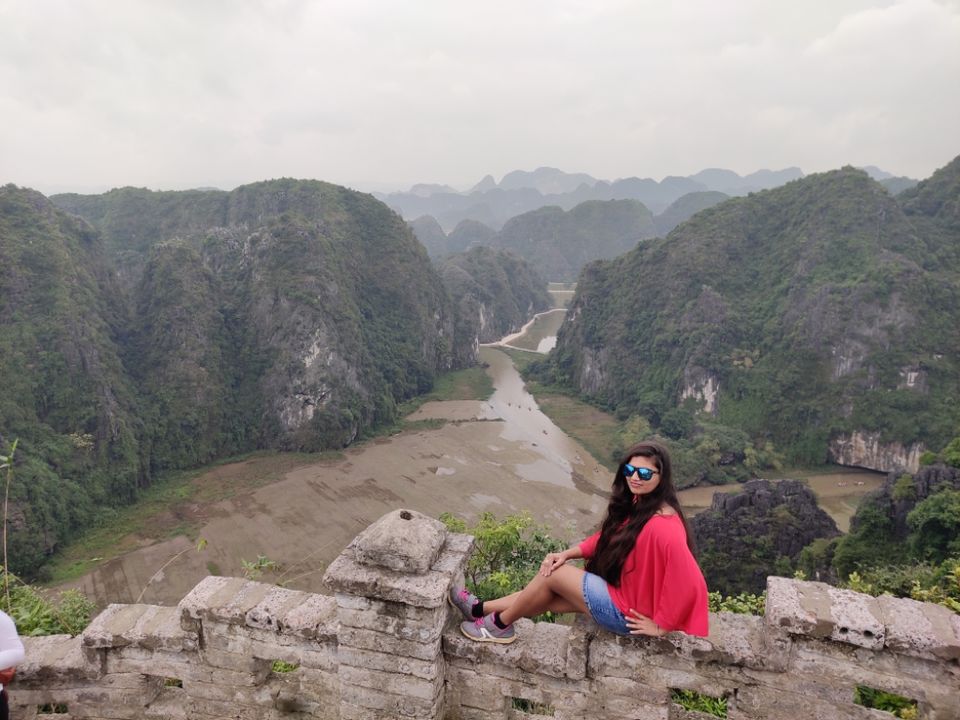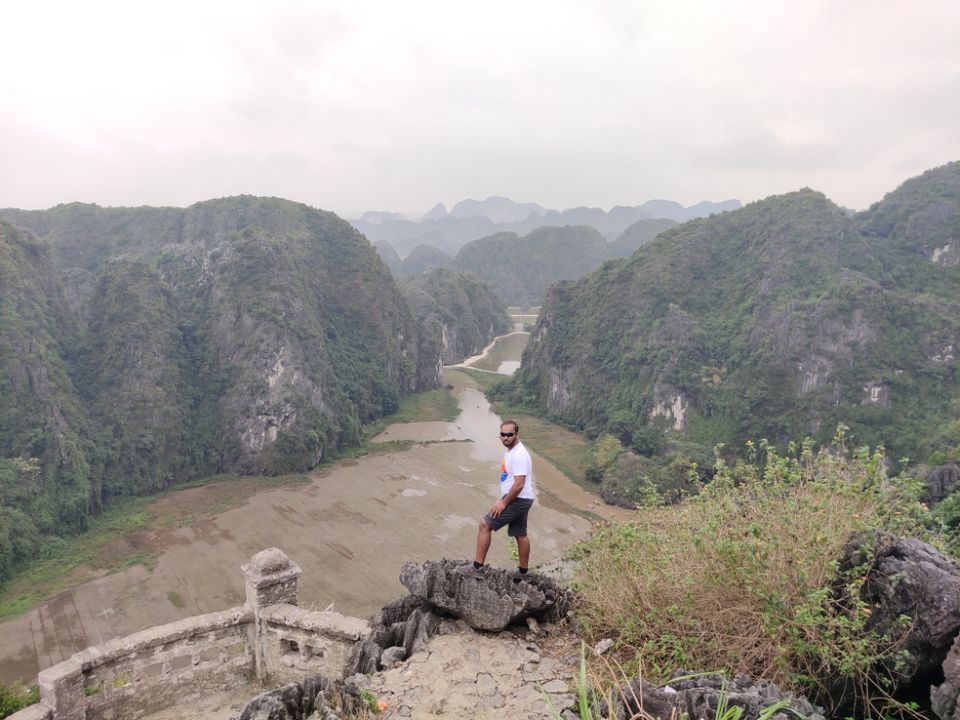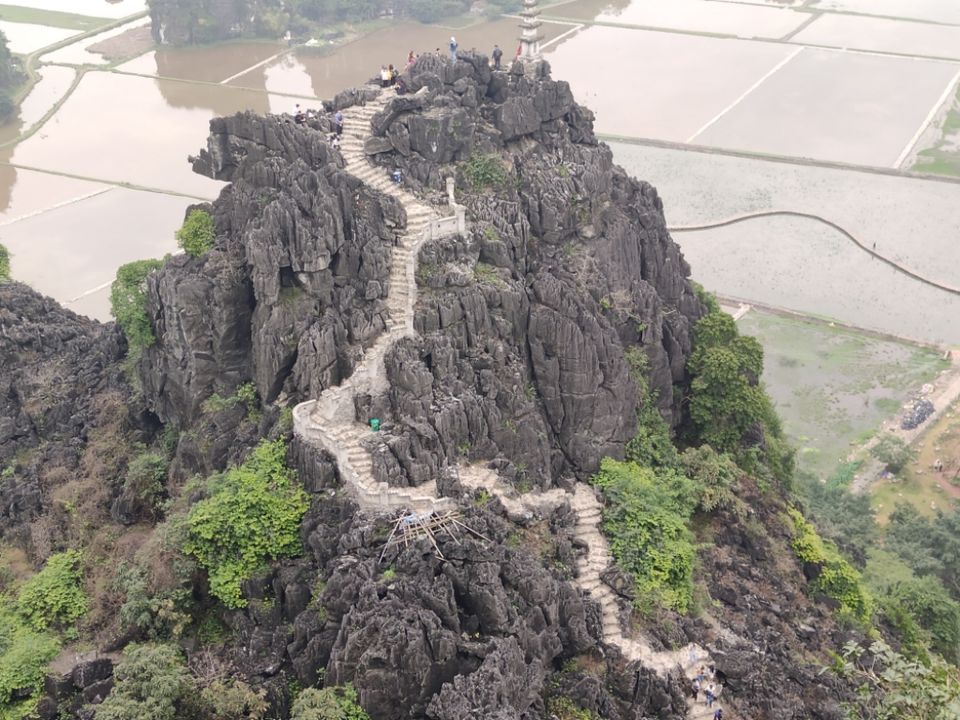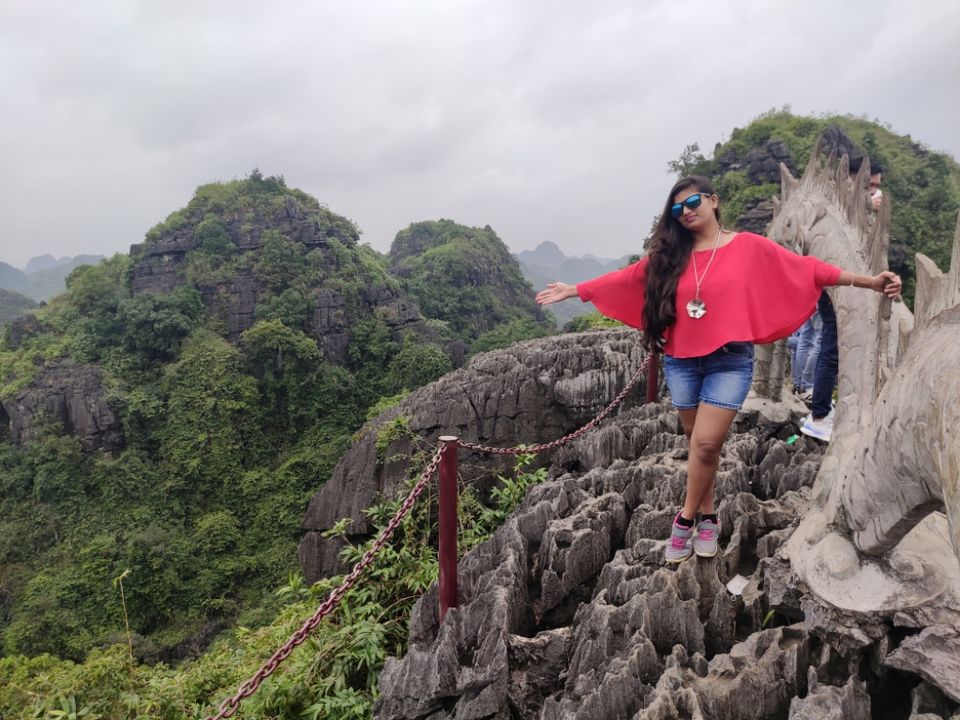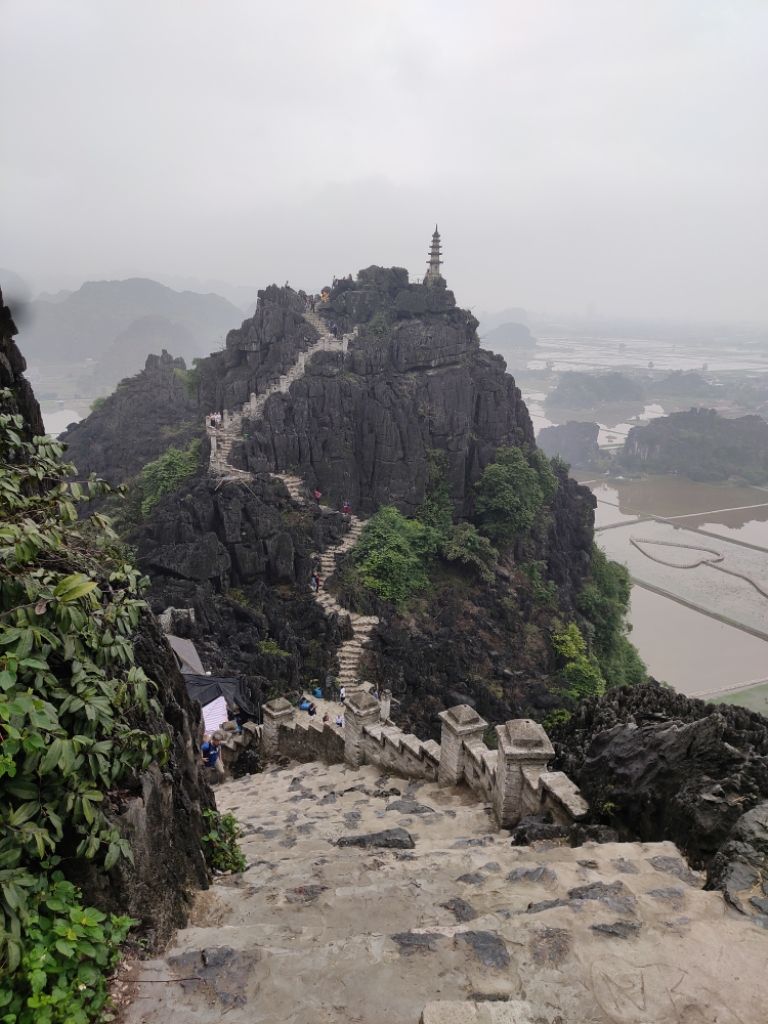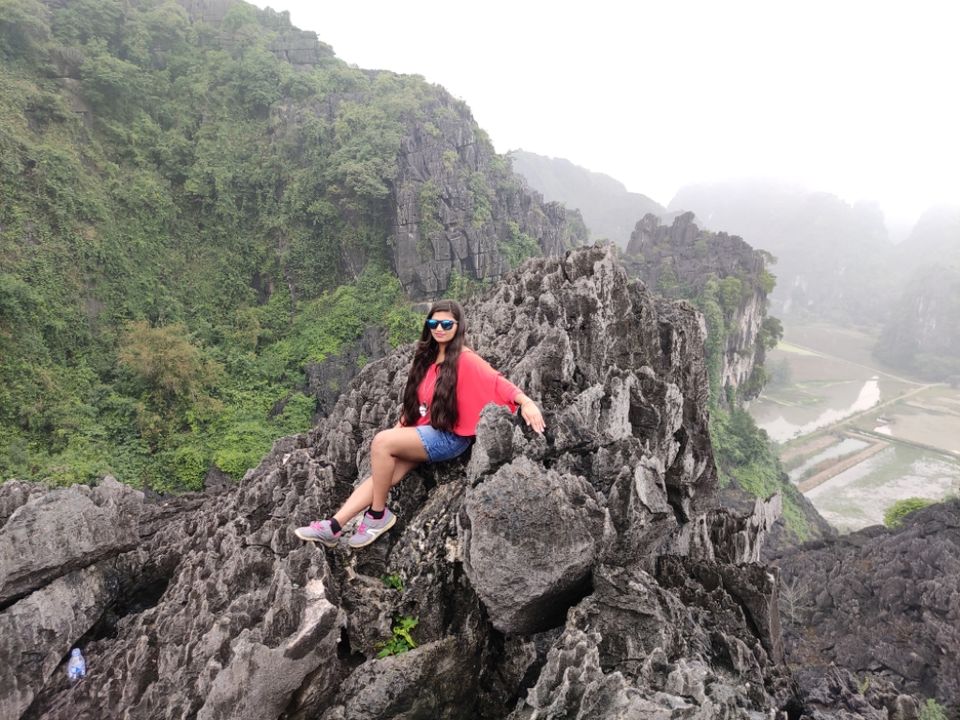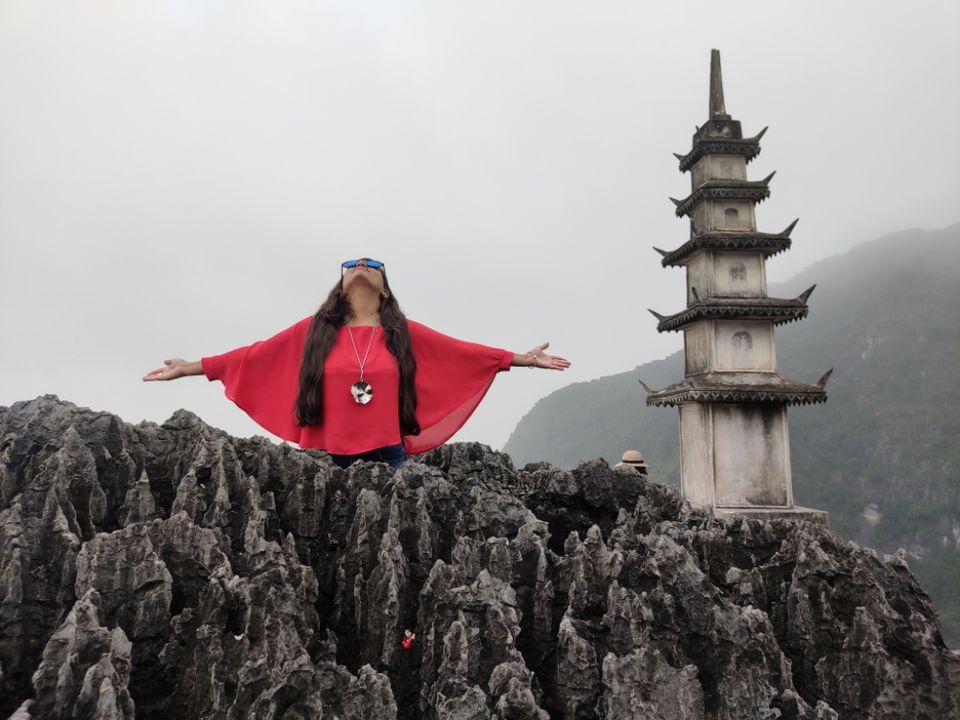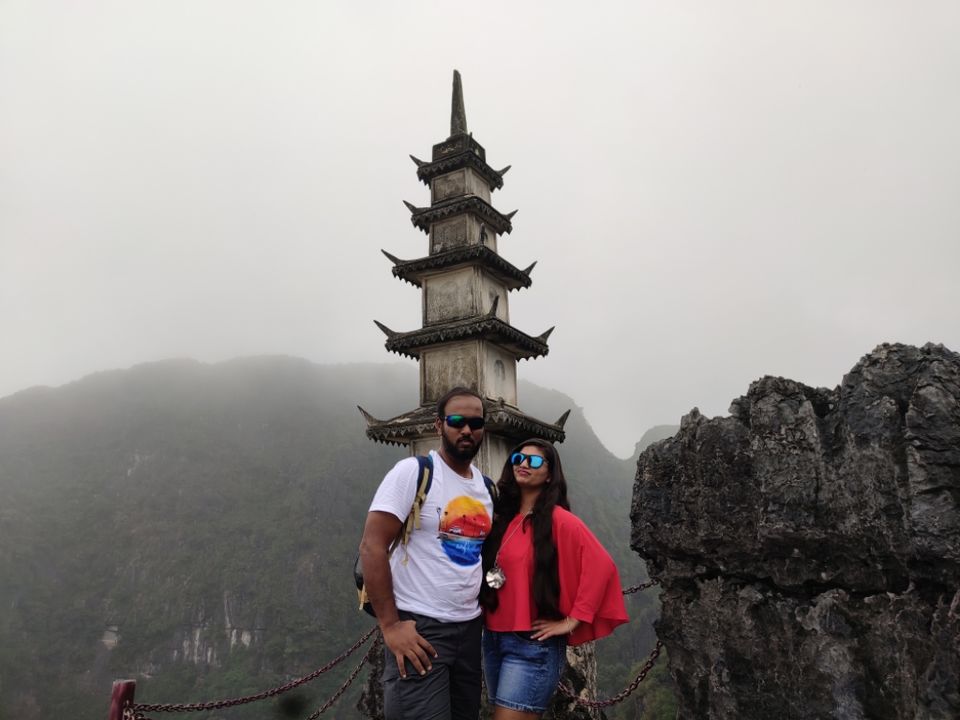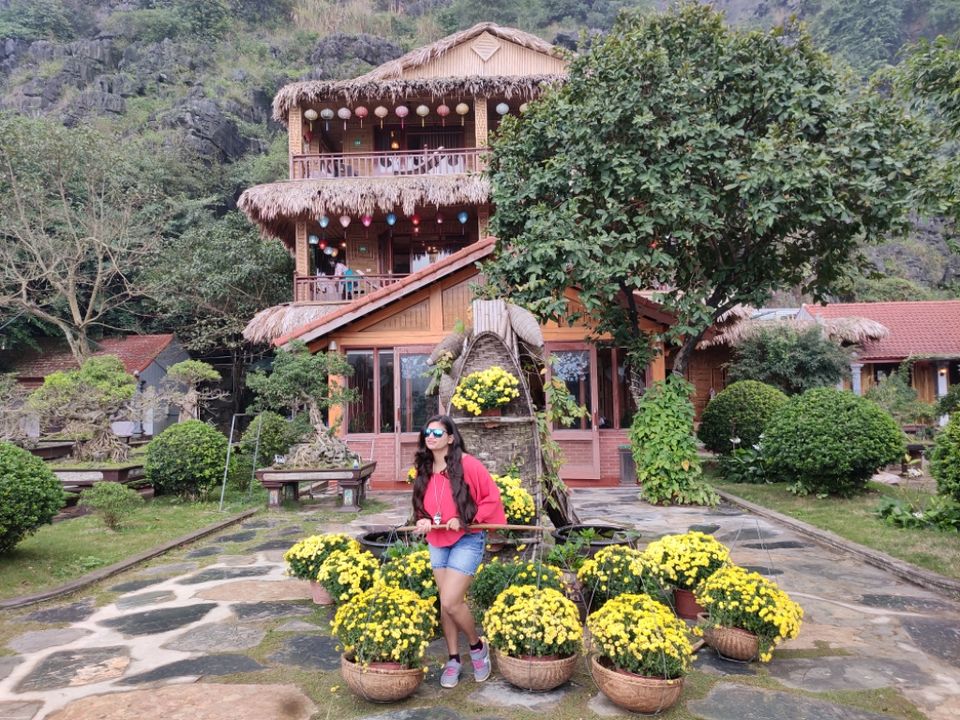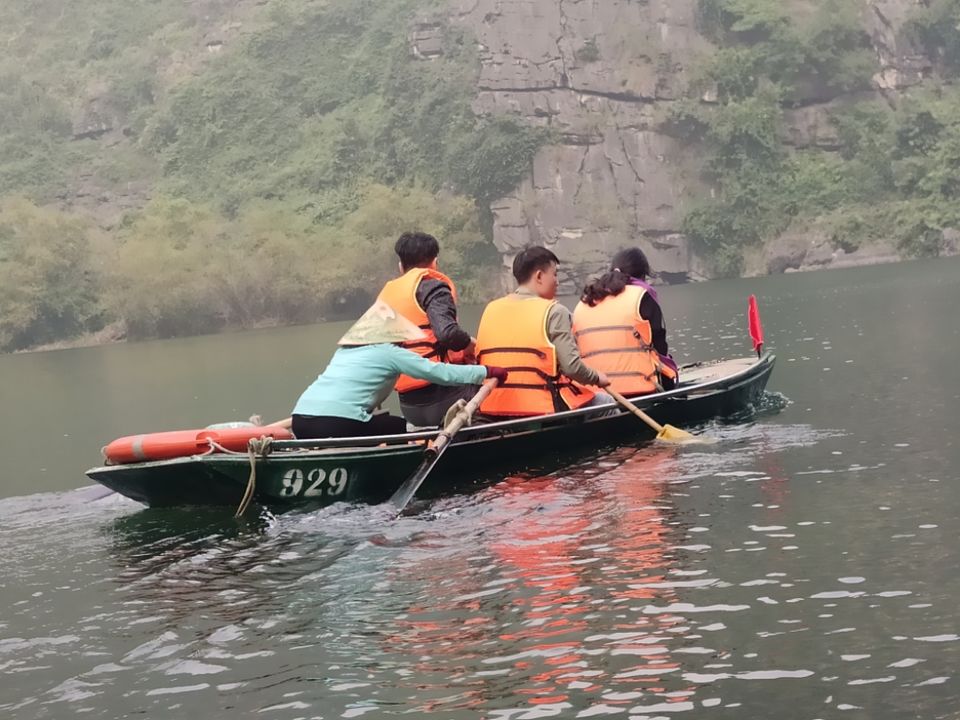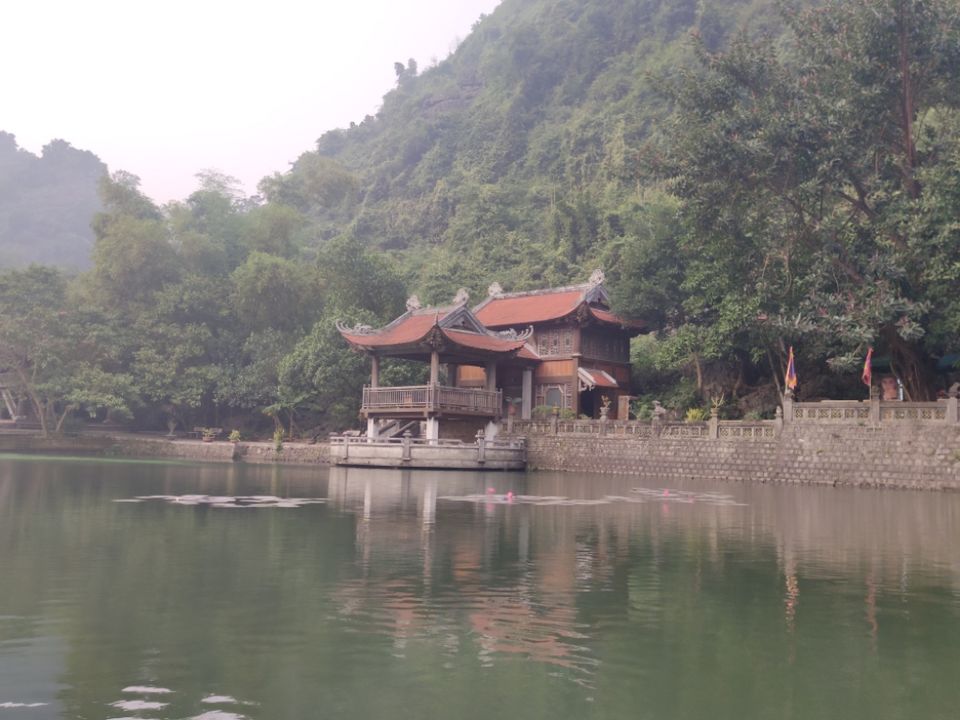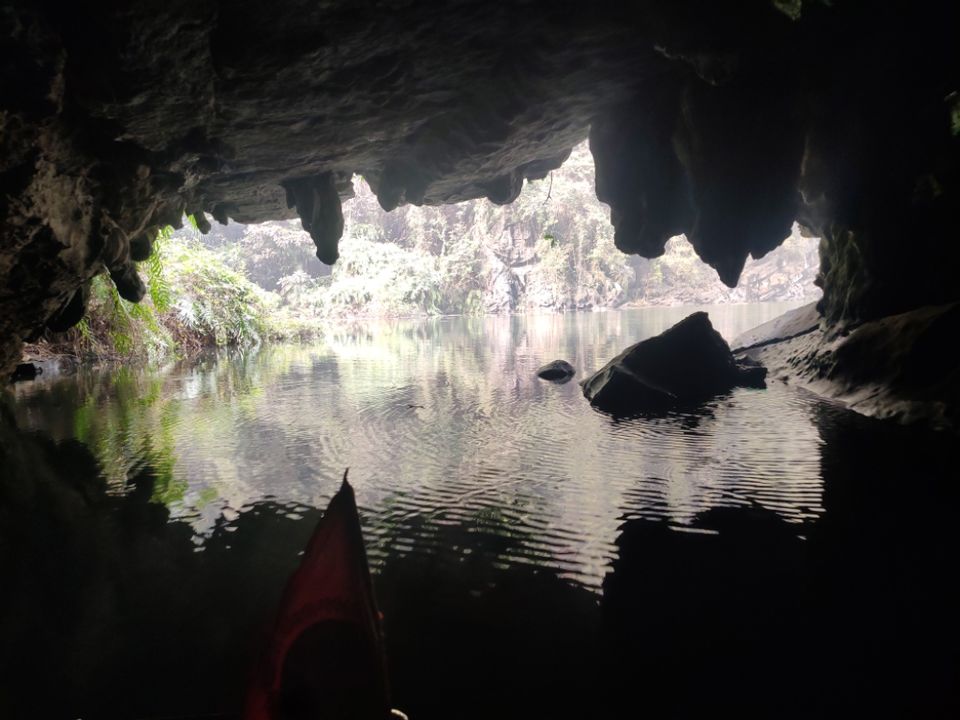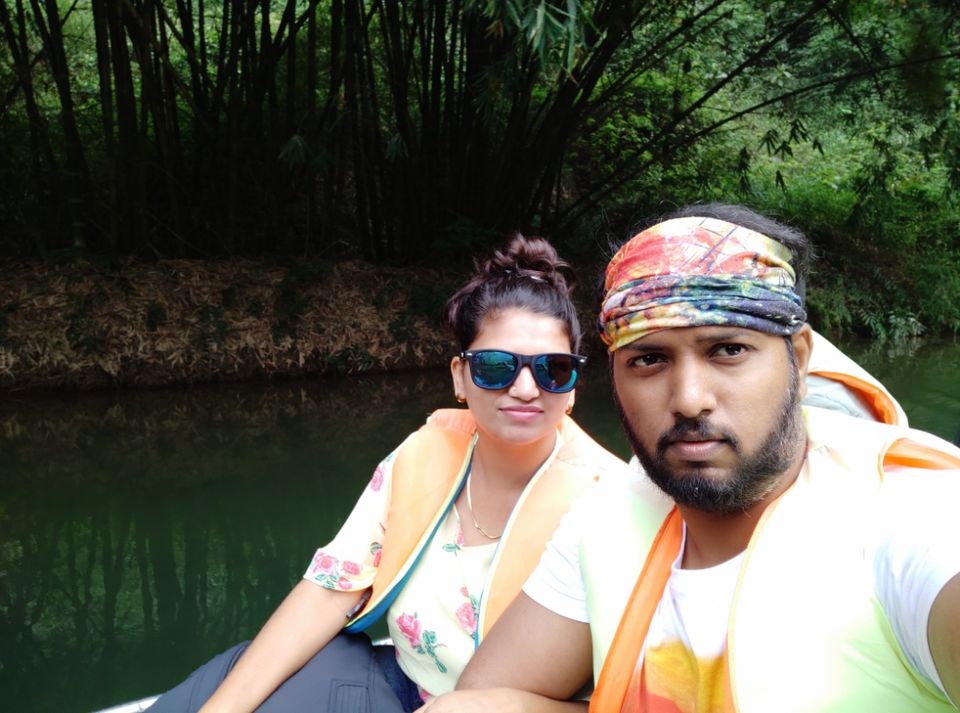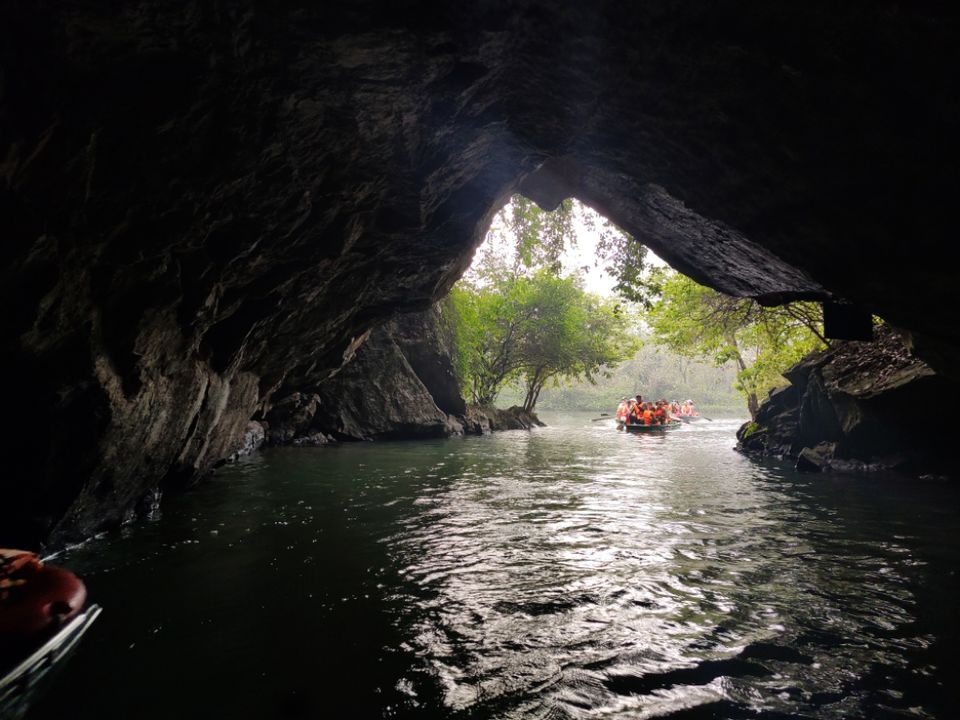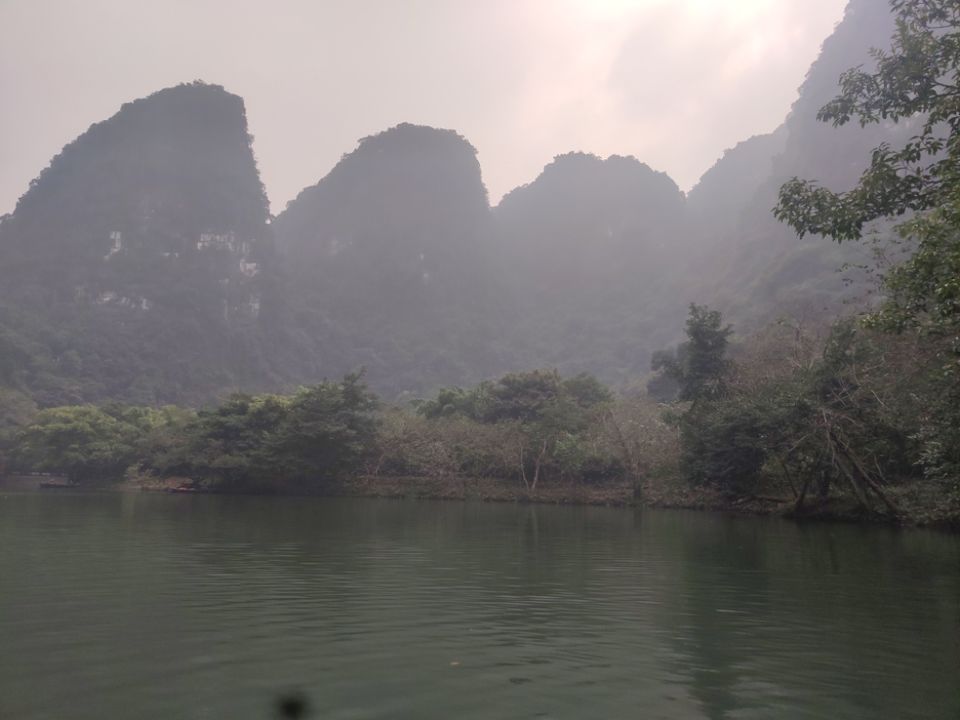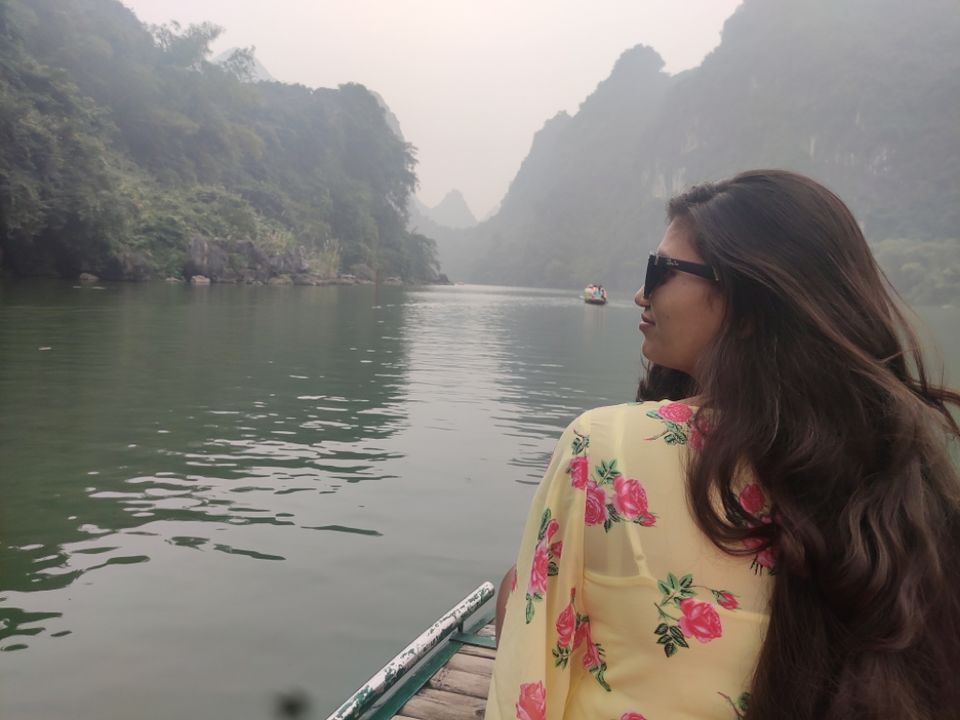 Next Destination
Halong Bay - World Heritage Site
Rather than going to Hanoi, we got direct bus to Bai Chay which is just 5km from Halong Bay.
I had seen lots of photos on Google and was very eager to visit this place once in a life time and my wish was about to accomplish.
Places to visit in Halong Bay
Halong Bay is mostly popular for the 1,2& 3 days cruise.
The price varies from Luxury and number of days in cruise.
Usually people select the 2 days and 1 night cruise and I did the same.
The 2 days and 1 night cruise includes Visit to Til Top Mountain, Explore the Surprise Cave and Kayaking in next day morning.
In the cruise you come across beautiful islands in the sea, you can take n number of pics and still you will feel short of pics.
The cruise gives around 90 mins to hike the Til Top Mountain and back and same 90 mins to explore the Surprise Cave.
There is only one way from starting point to end point, so no chance of loosing your track in the 90 mins, but you will spend lot of time in taking pics and feel that you need another hour to see the islands and Caves.
The food served on cruise was quite good and the day was ended with party and dance with new Foreign friends.
There were many ships besides and the night view was just amazing.
We woke up early morning, there was lot of fog and it was too cold.
In morning we were taken for Kayaking and later had our breakfast and then back to Holong bay at about 12pm.
We immediately had our bus to Cat Ba island @1pm, and we boarded the bus.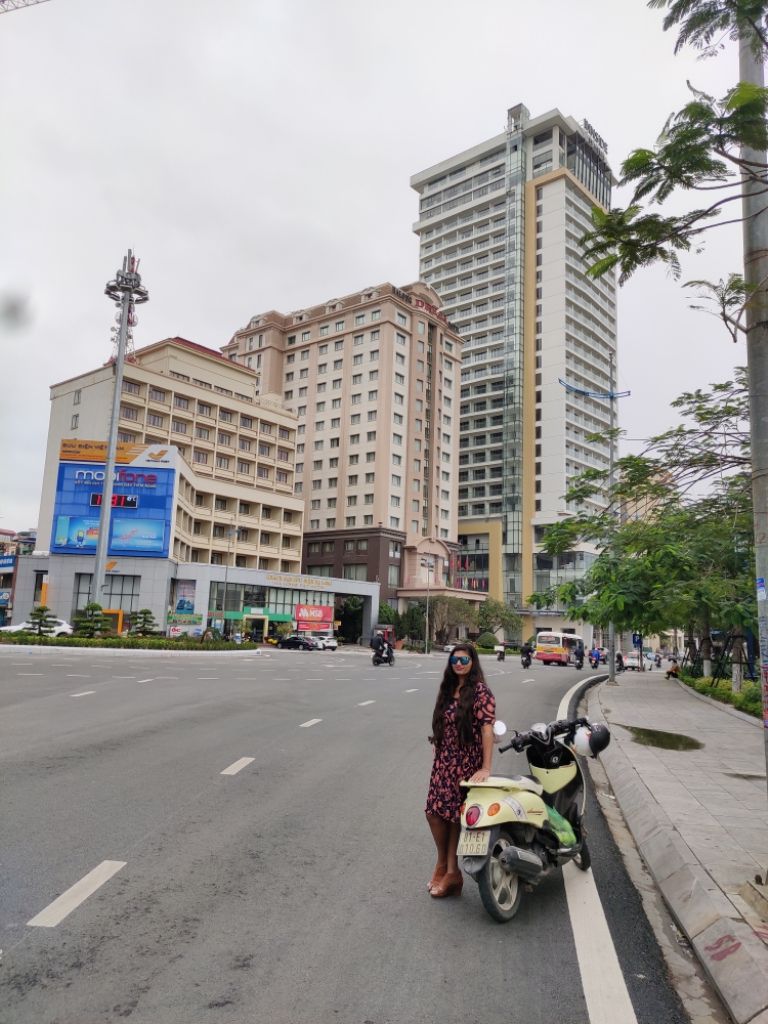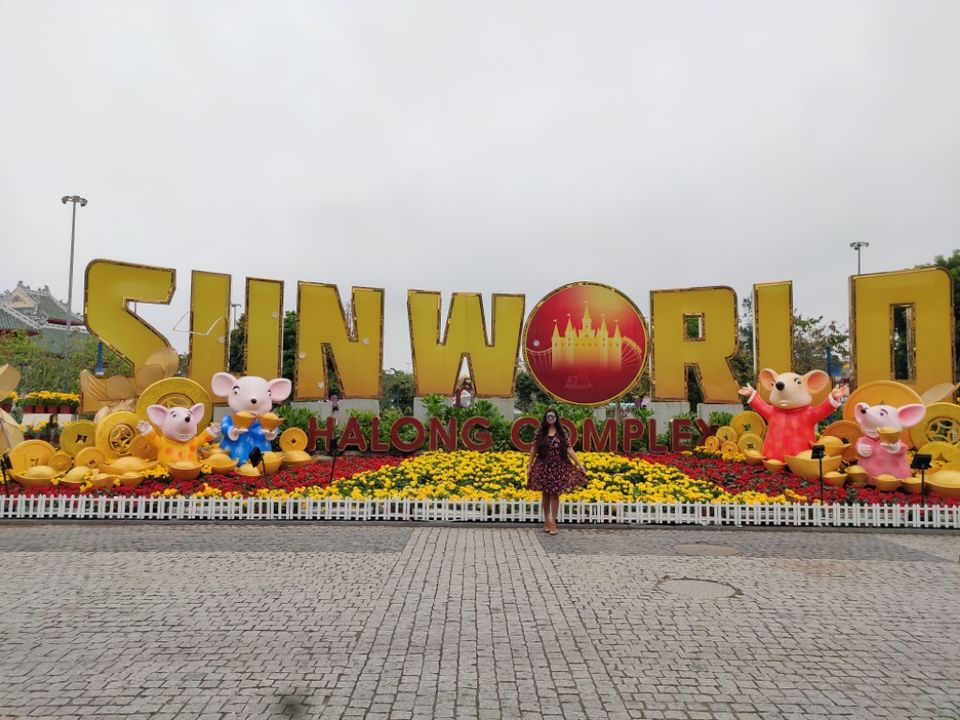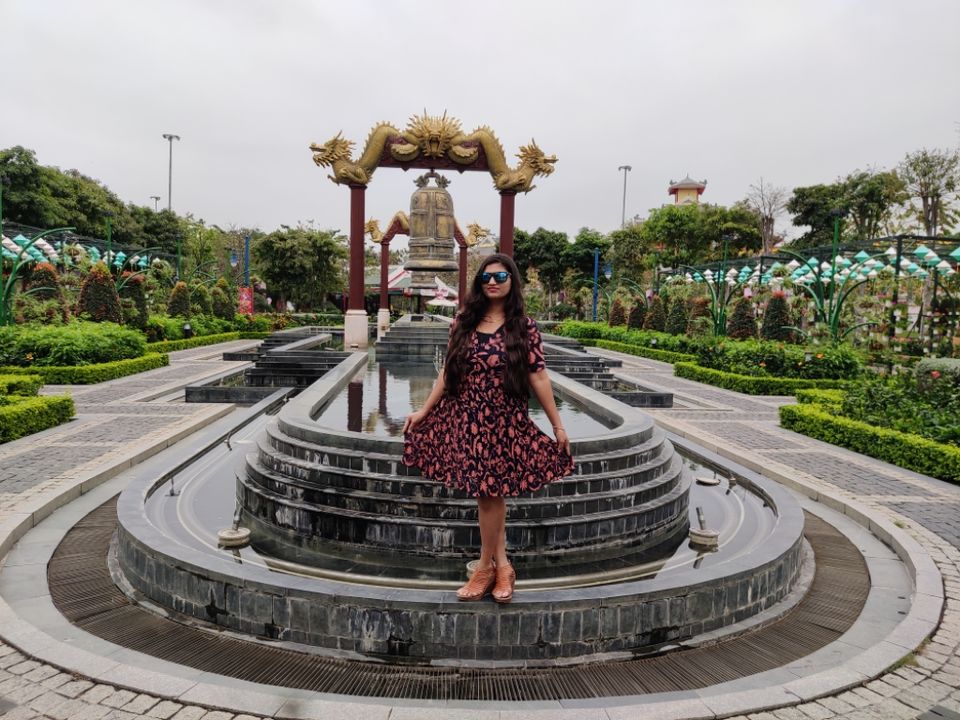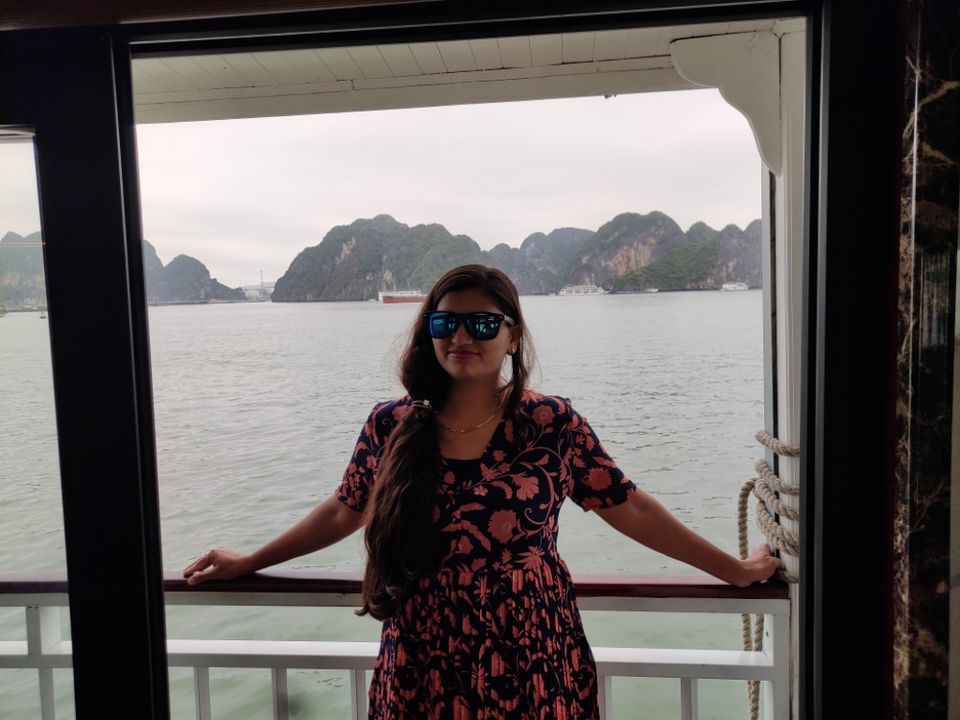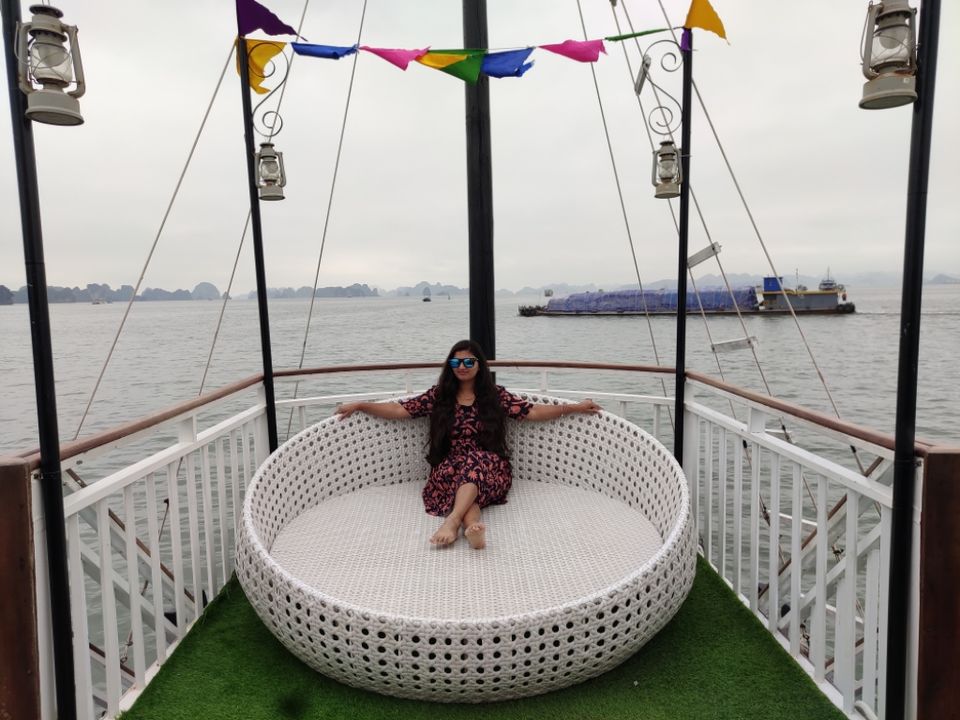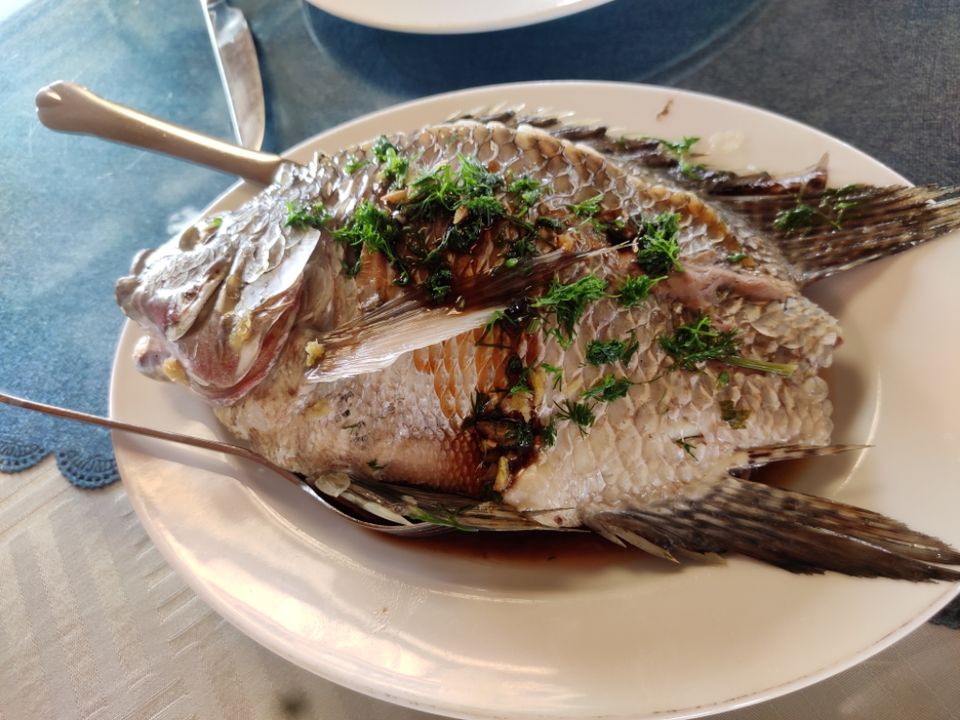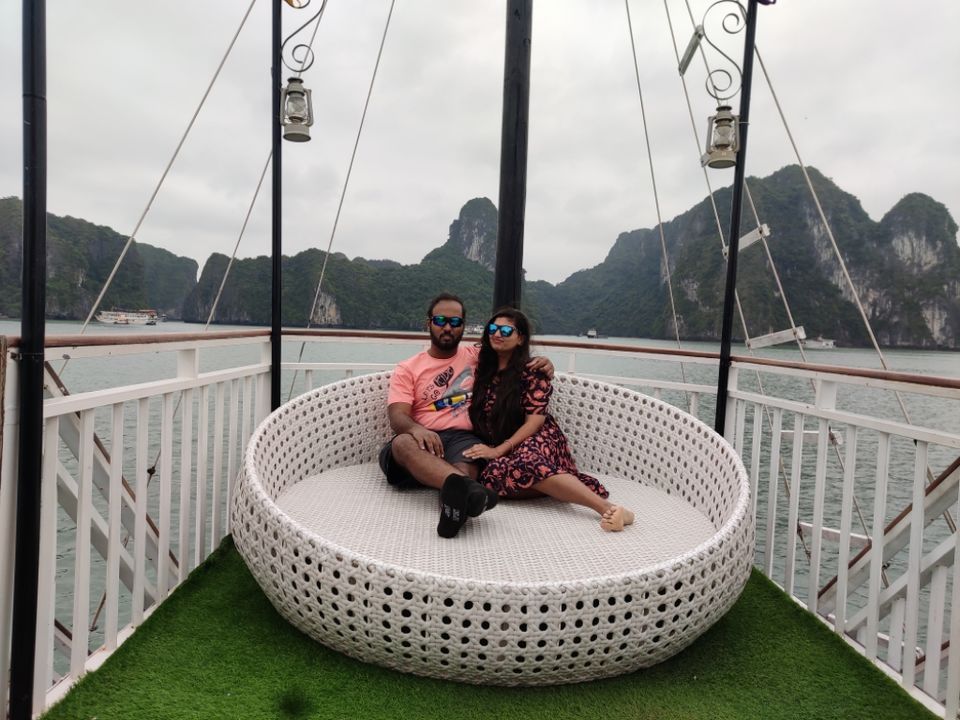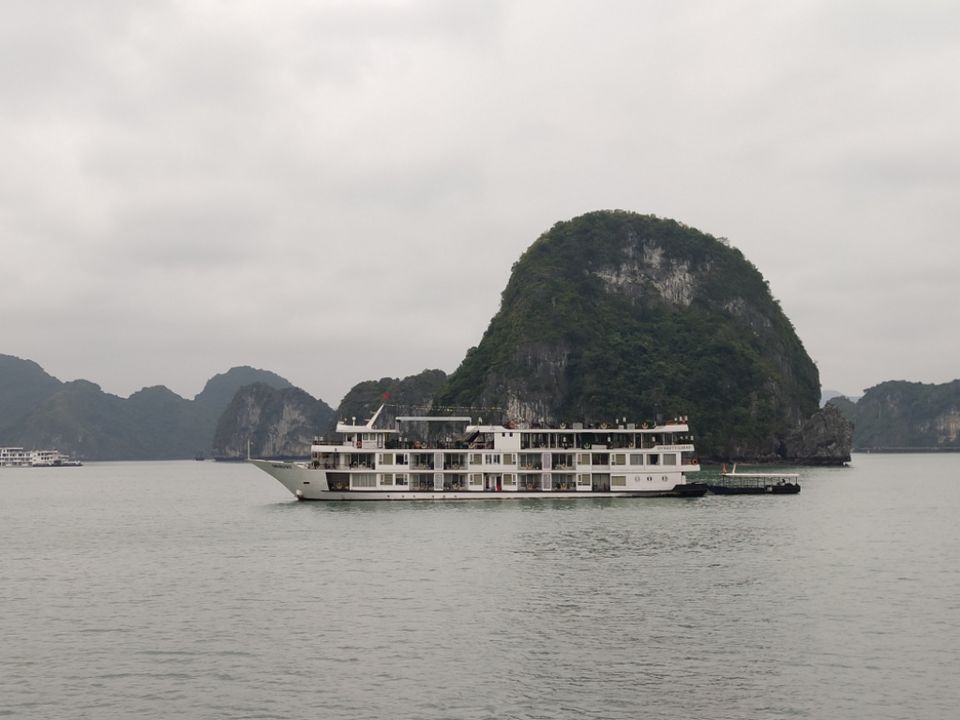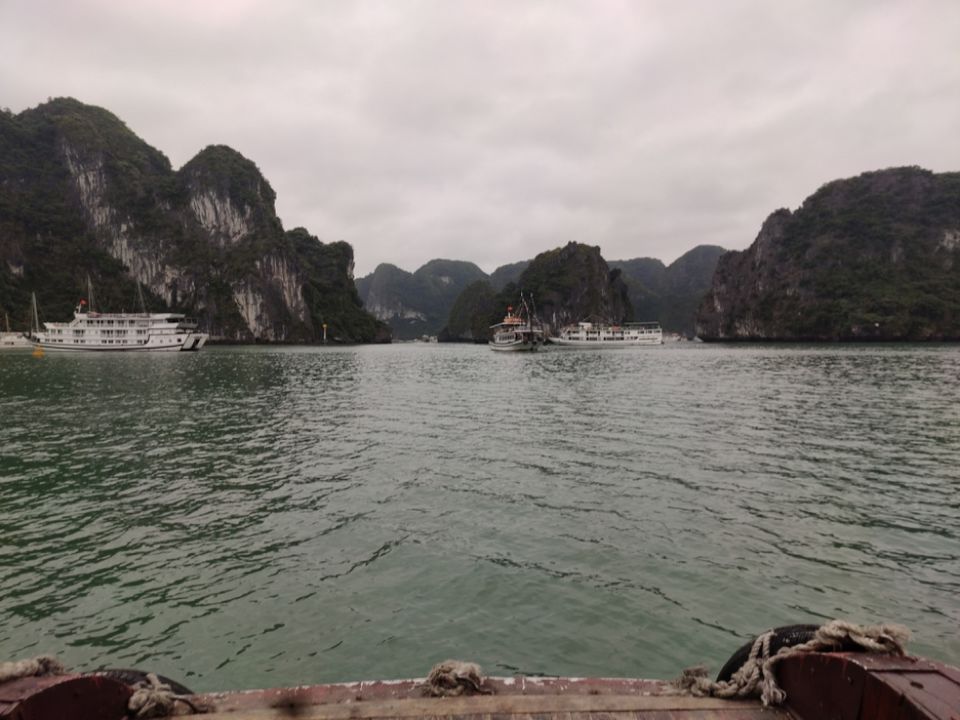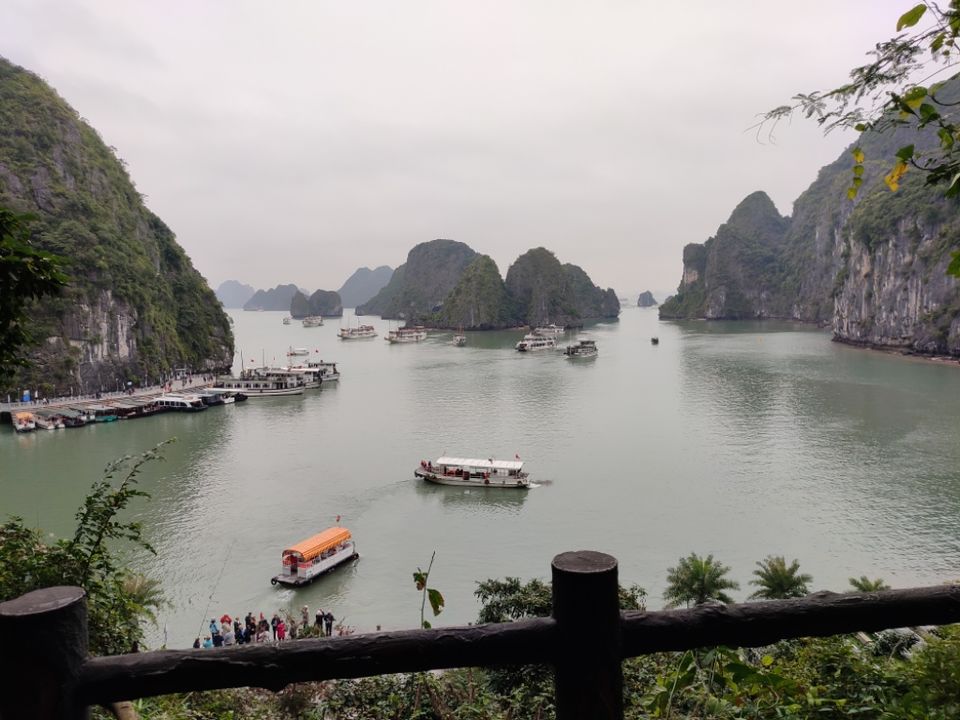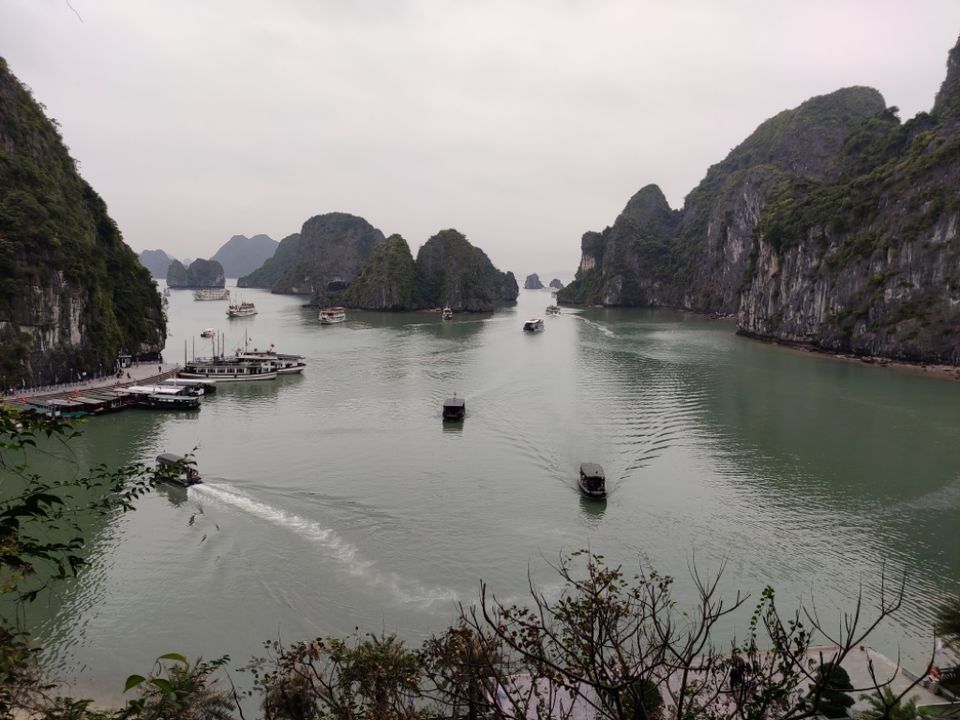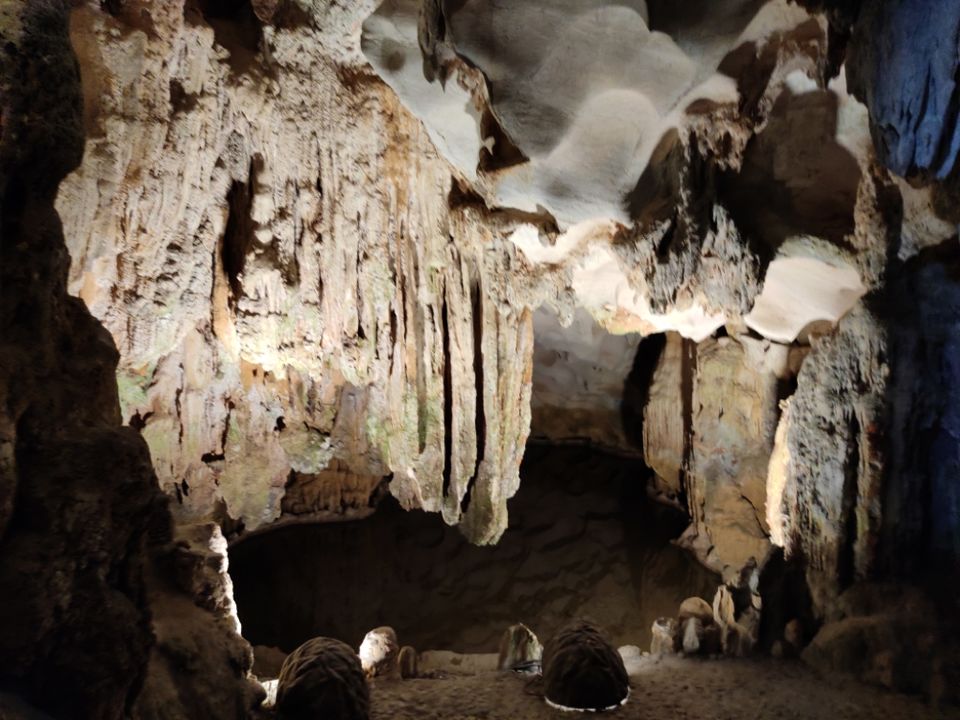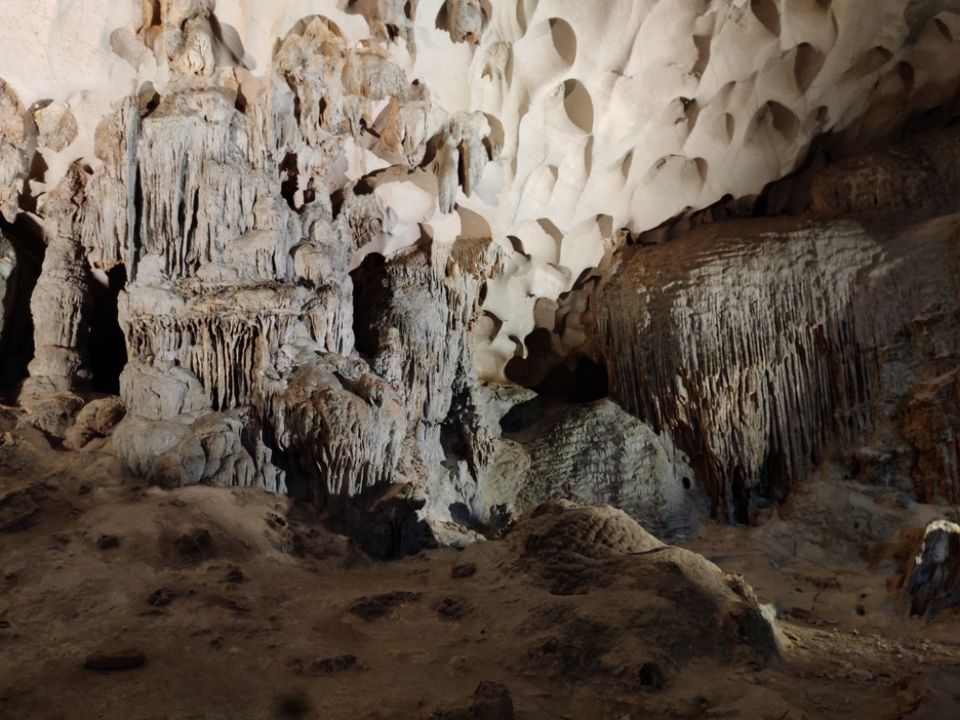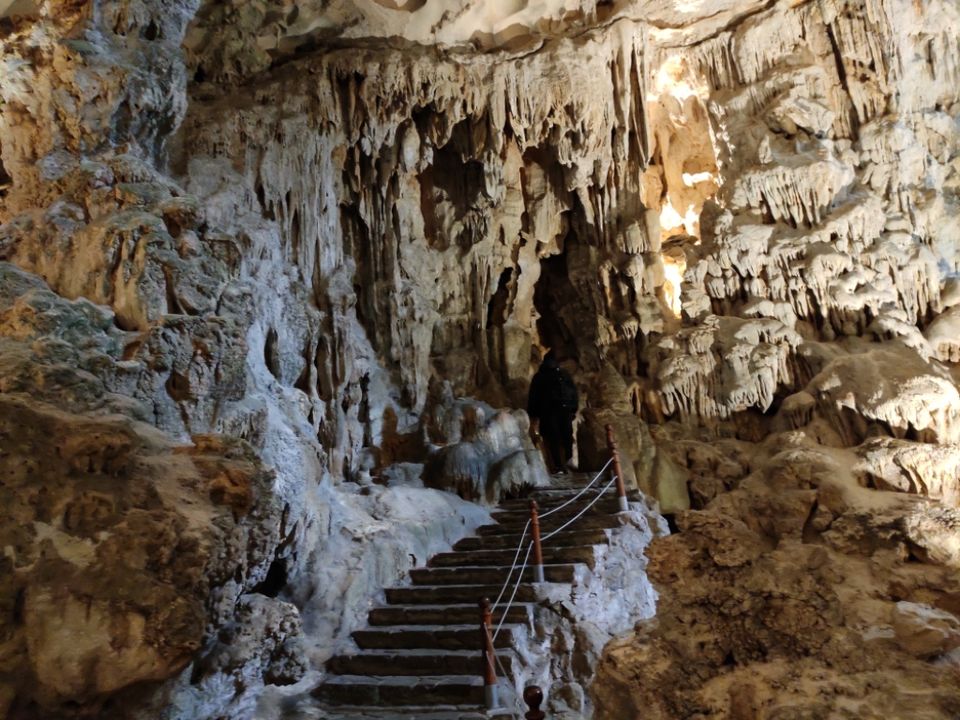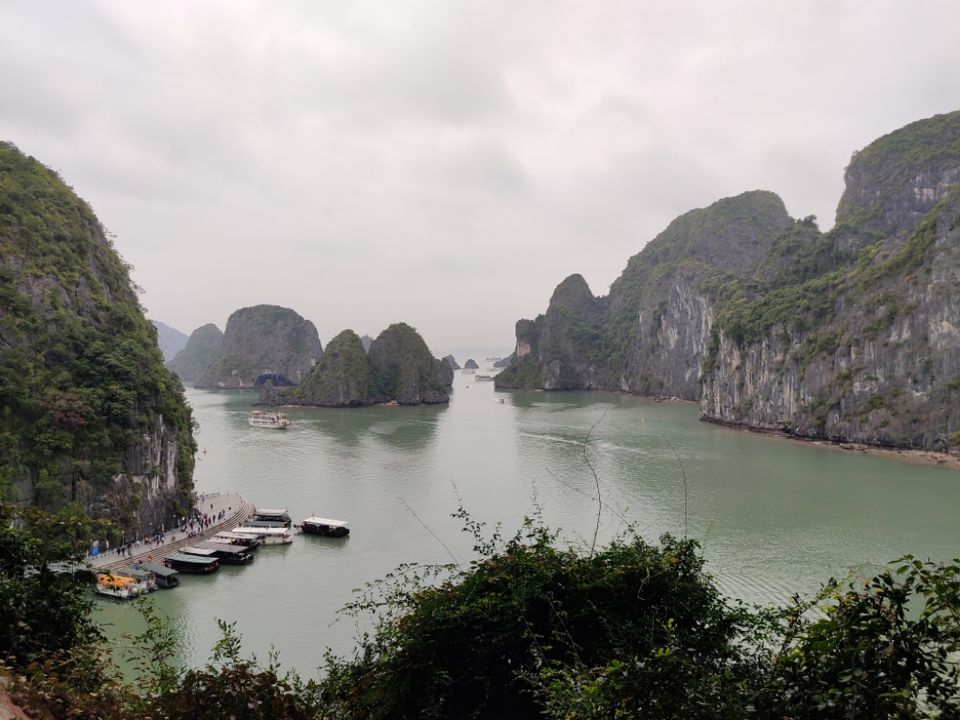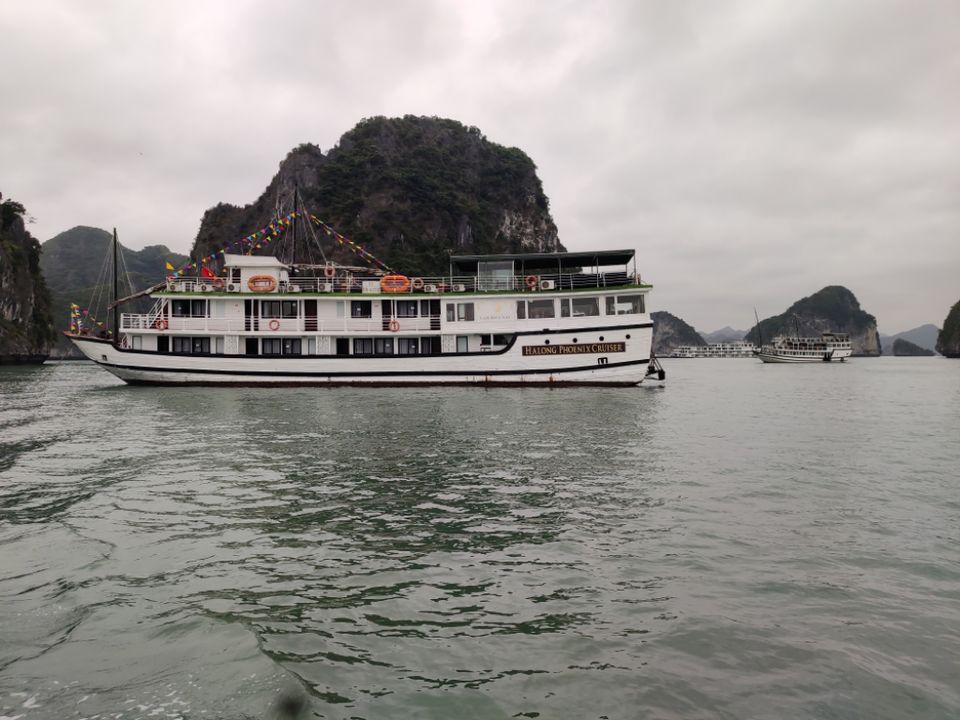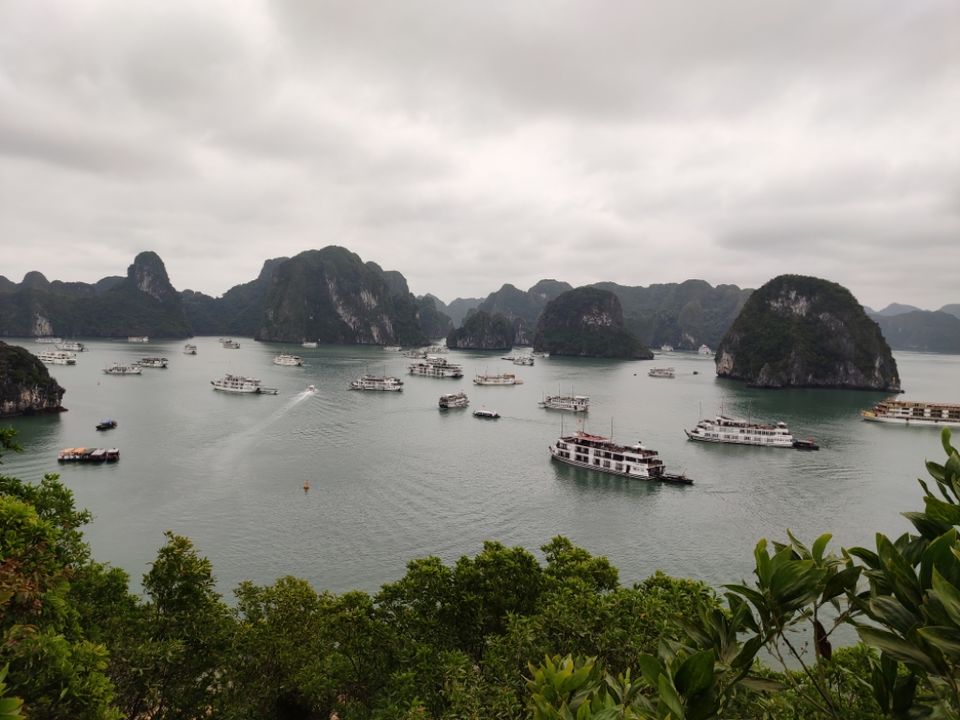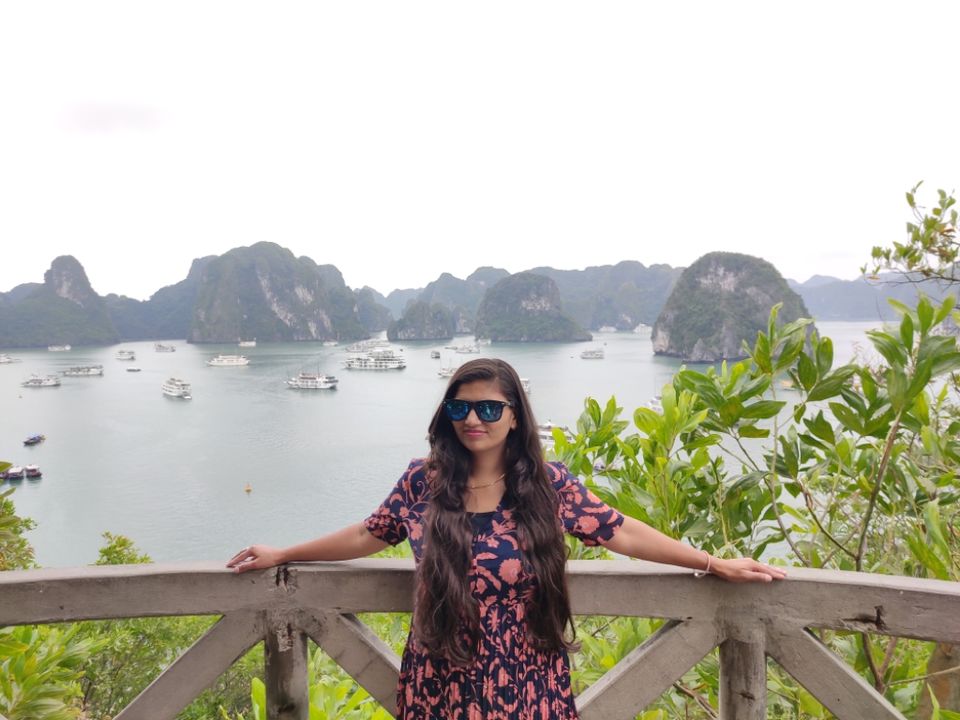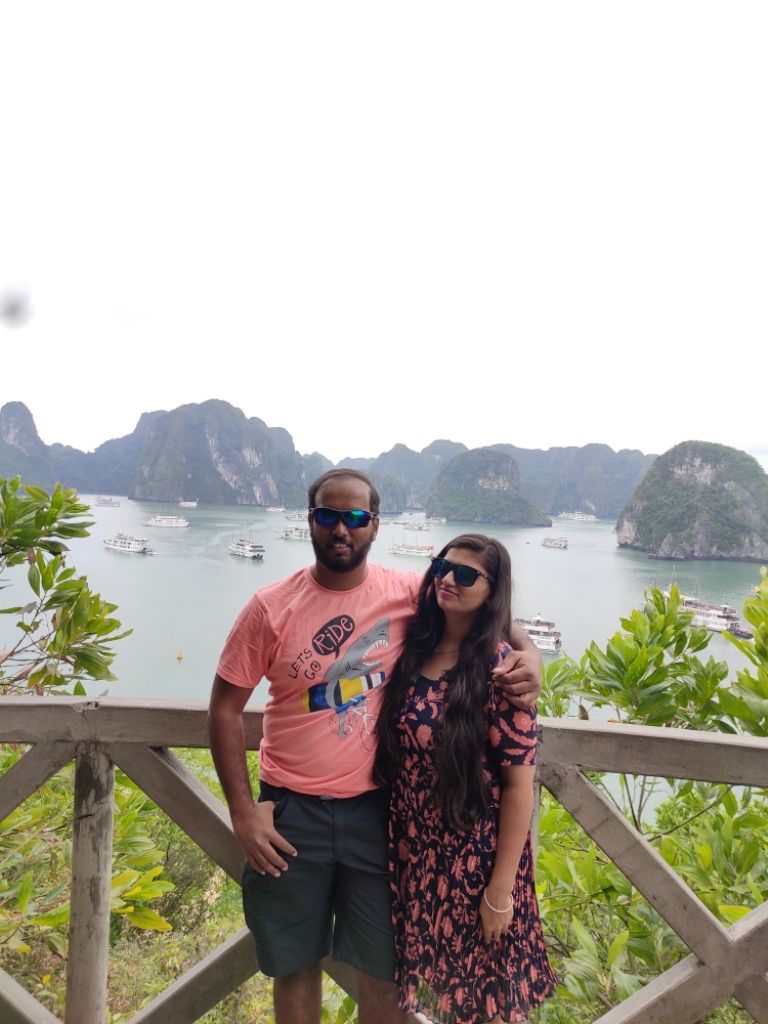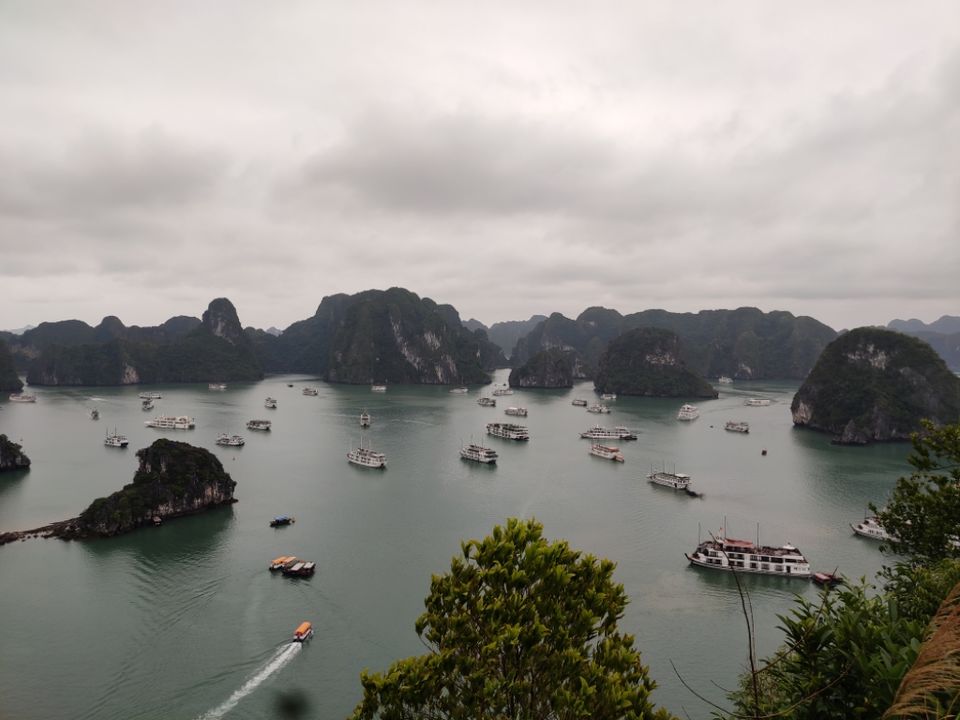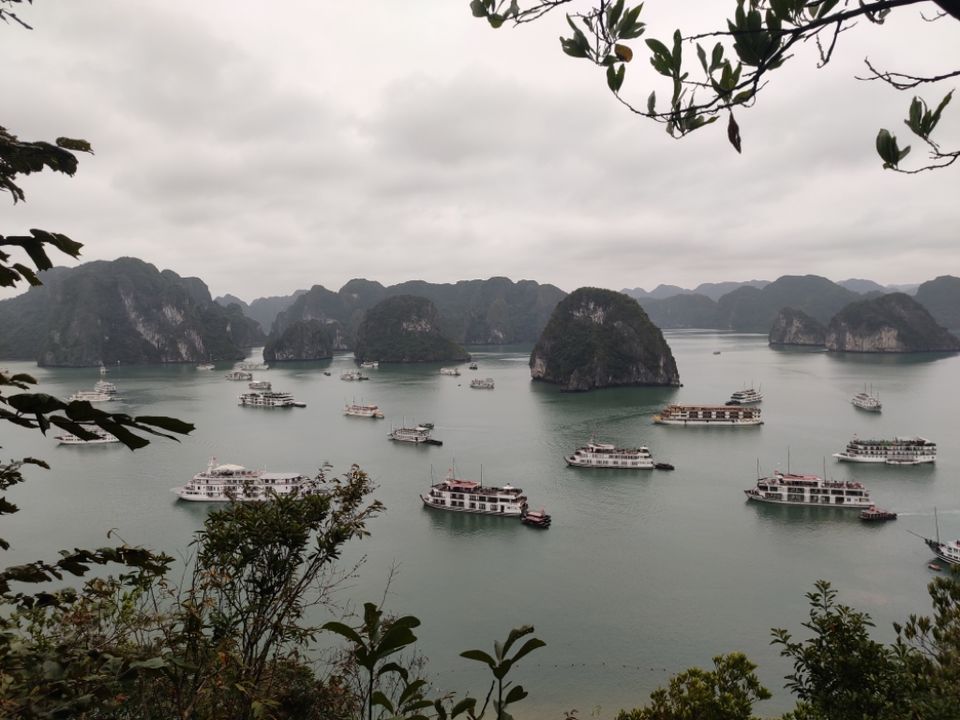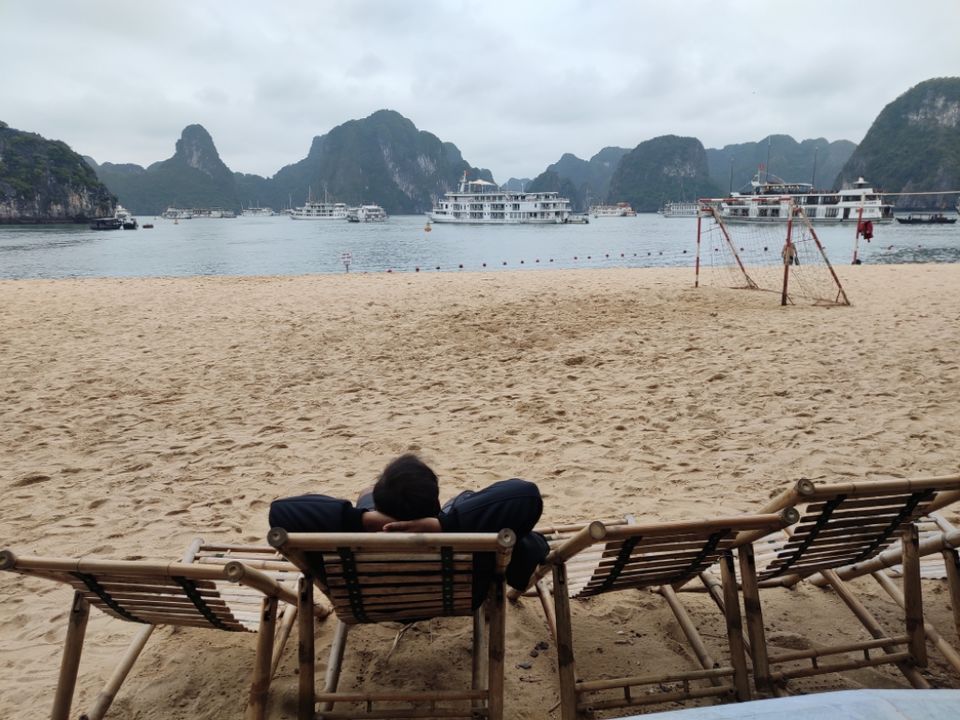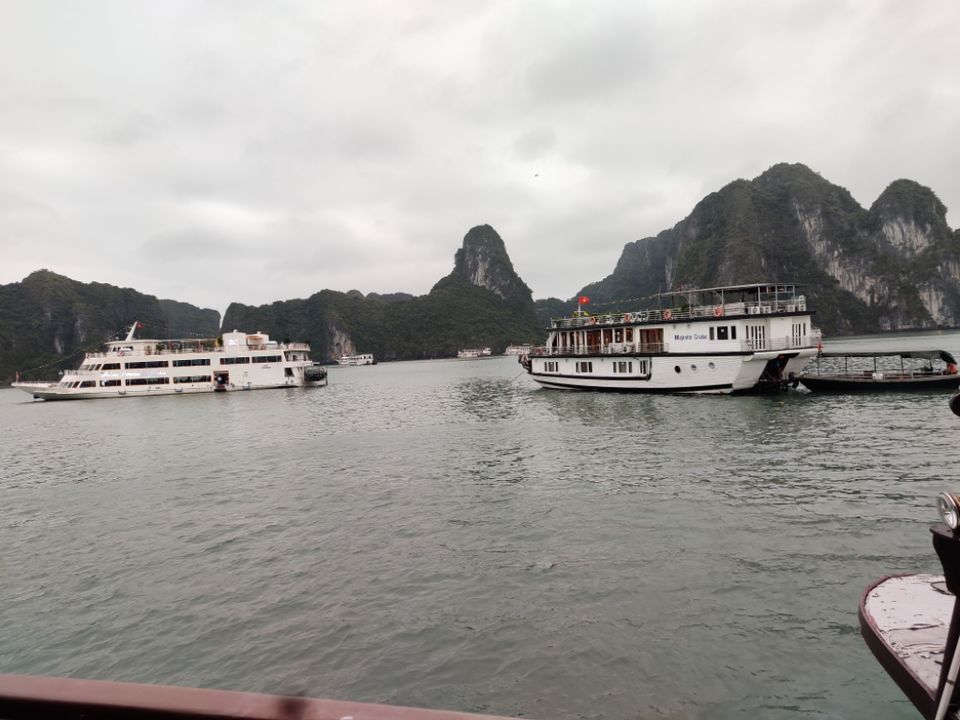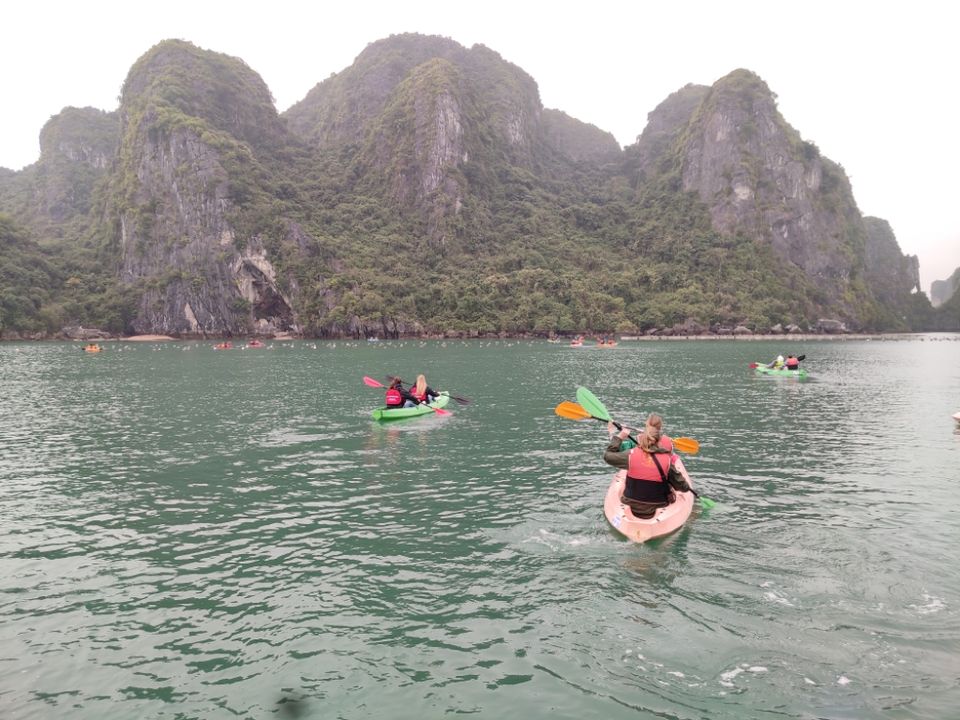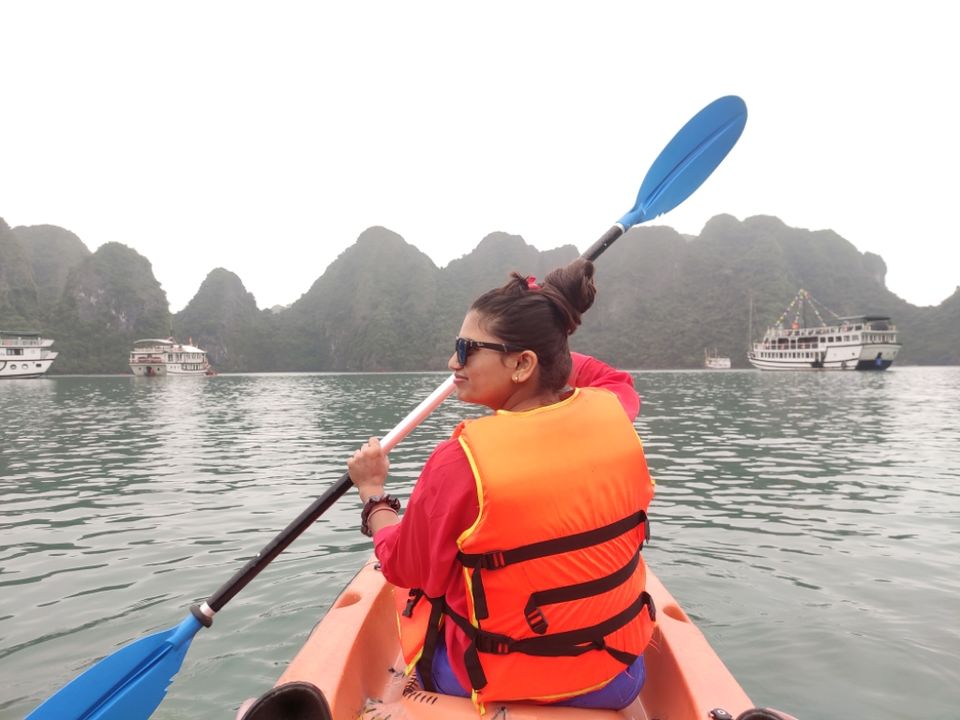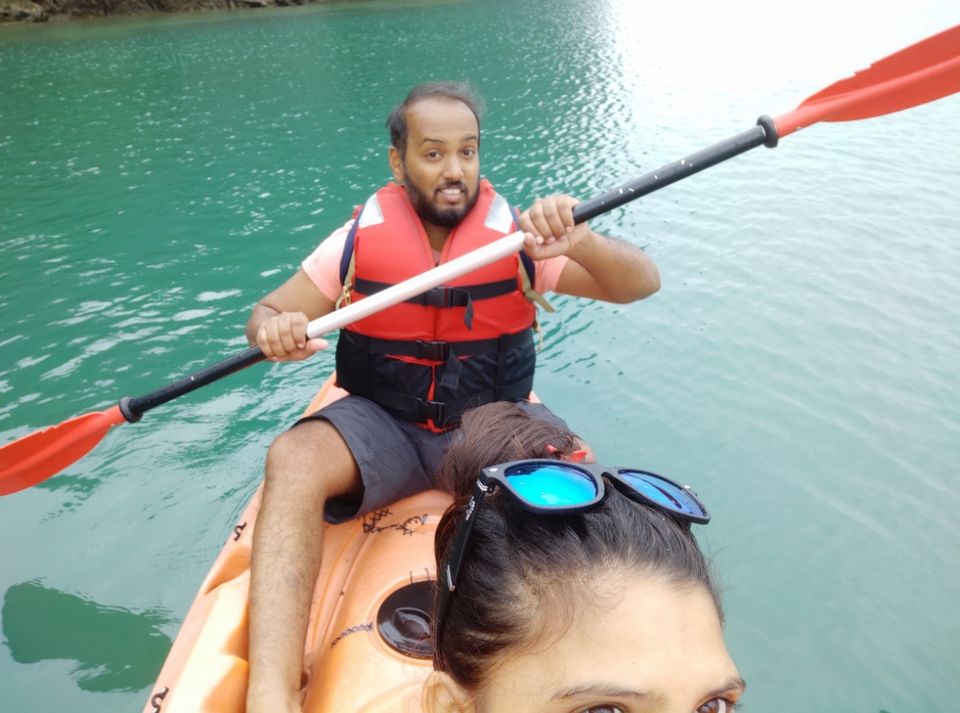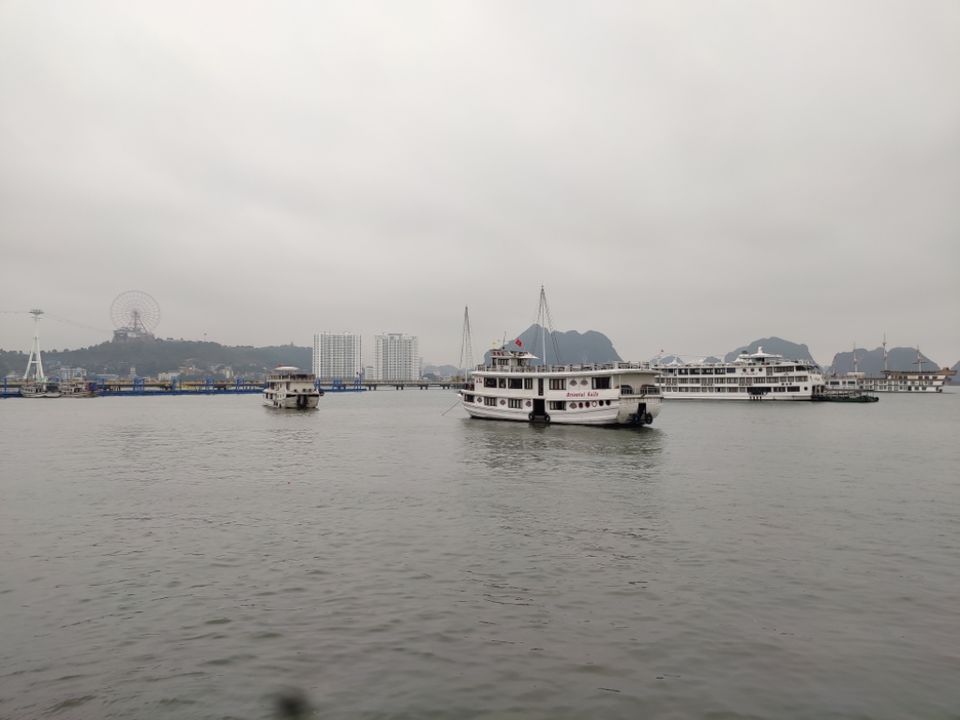 Cat Ba Island
If you check the Map, then you will see Cat Ba island is just next to Halong Bay, but Cat Ba island is skipped by many visitors, when I visited Cat Ba island, I found there is no reason to skip visit to Cat Ba, the place was so calm, Beautiful, less budget and had many places to visit which given below.
1) Cat Ba National Park - World Heritage Site
Cat Ba National Park is the World Heritage park designated as Biosphere in Northern Vietnam.
The people coming to Cat Ba, usually visits this National Park.
Beautiful stay facility around small lake.
One can have one day tour or 2 days 1 night tour, depending on time availability.
The forest is green and dense. At the entrance you get guides who can take you to the particular points in forest.
The forest has 2 treks, 3km trek which can be done in 1 day, the entrance and exit point in same. The 2nd trek is of 11km, in this trek guide is compulsory, the guide takes you to tribes in forest where you can stay and finish trek on the other side, in this food, stay, cycling is included.
As the forest is dense, it's bit difficult to trace the animals, patience needed. The trek is quite picturesque.
2) Lan Ha Bay
Lan Ha Bay is Extension of Halong Bay, but it's a different Proviences which is more isolated and untouched. You can go for 1 day, 2 day or 3 days cruise.
The cruise ends with visiting Monkey island.
In monkey island there is a trek of around 30 mins, the view from peak is very picturesque. But be aware of monkeys they can crab your food, mobile or anything which is not packed properly.
The cruise is more cheaper if you book in cat ba town. You will see, n number of islands and floating houses in Lan Ha Bay.
3) Beautiful beaches
The islands has very beautiful and untouched white sand beaches, just zoom the Google map, hire bike, plot your location and move on.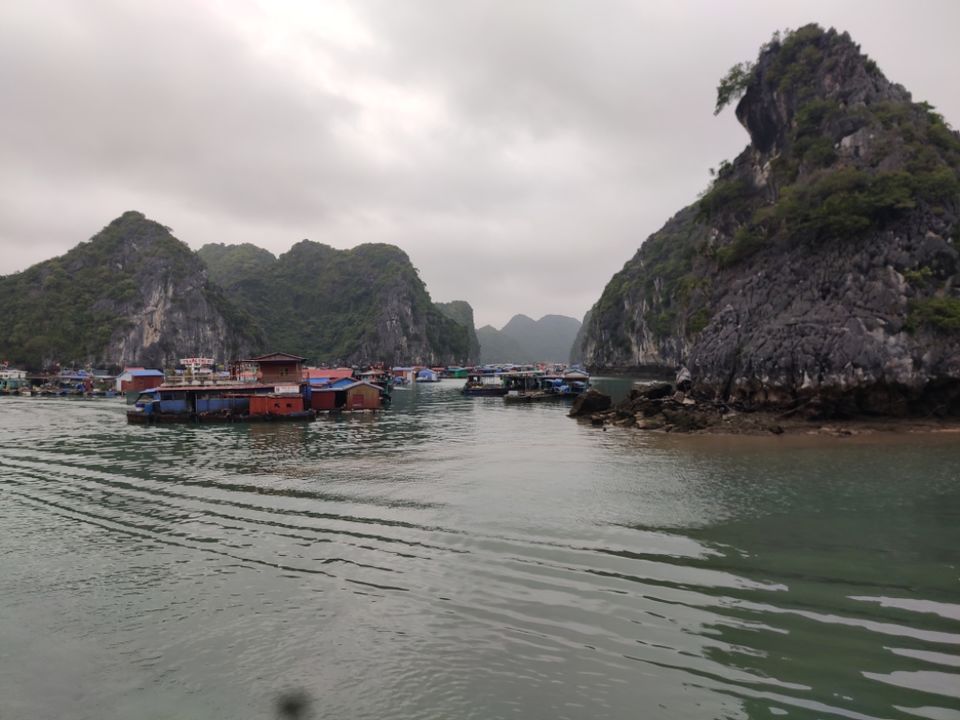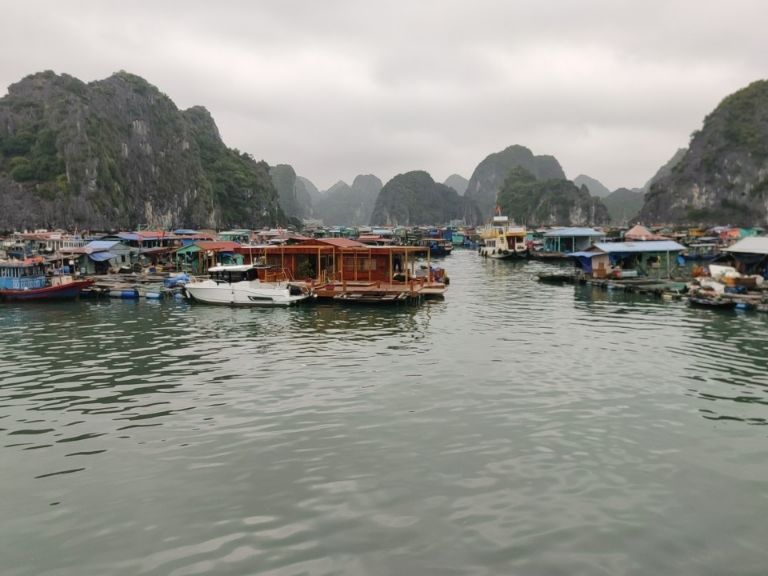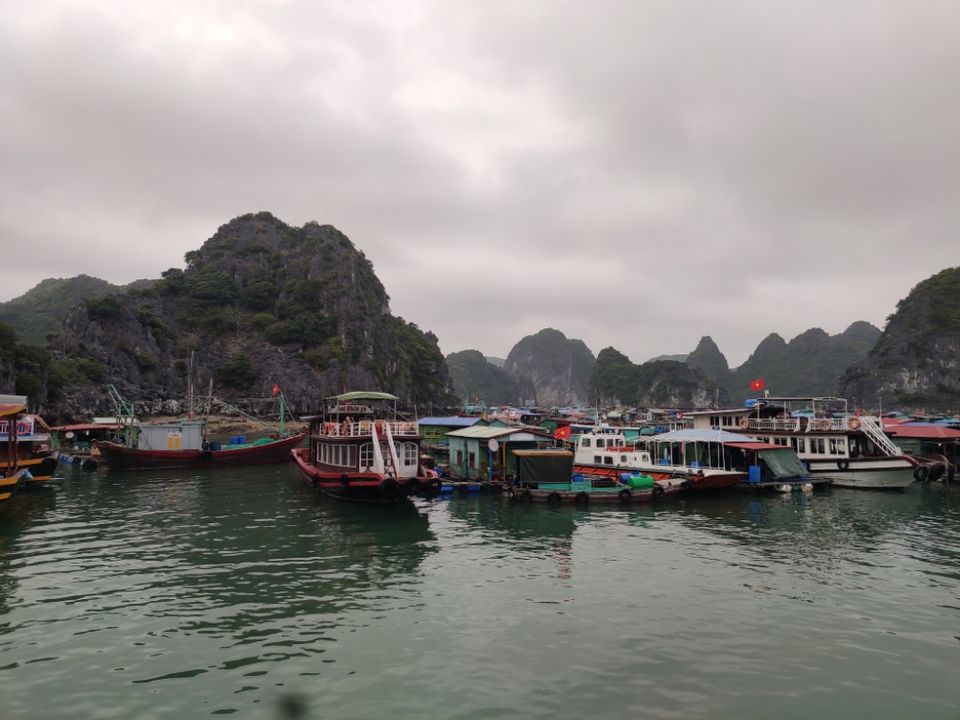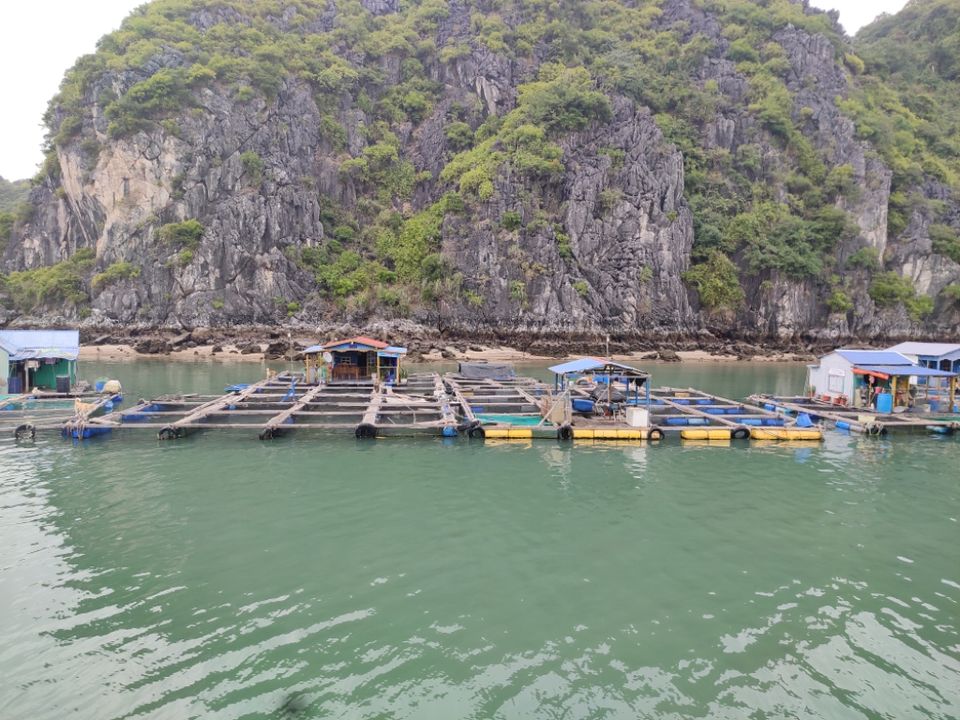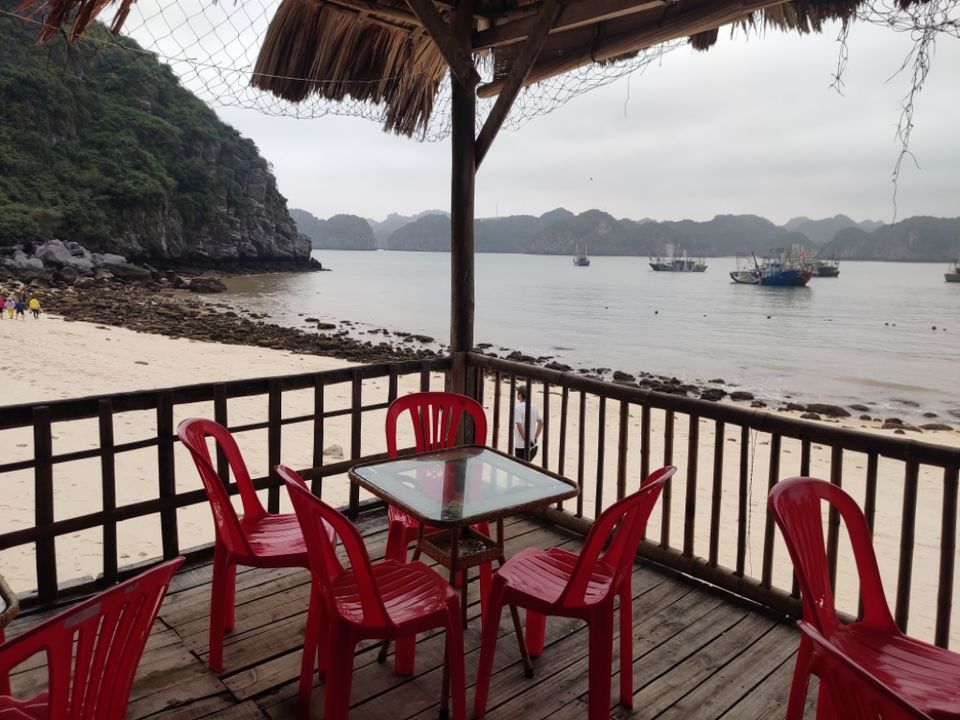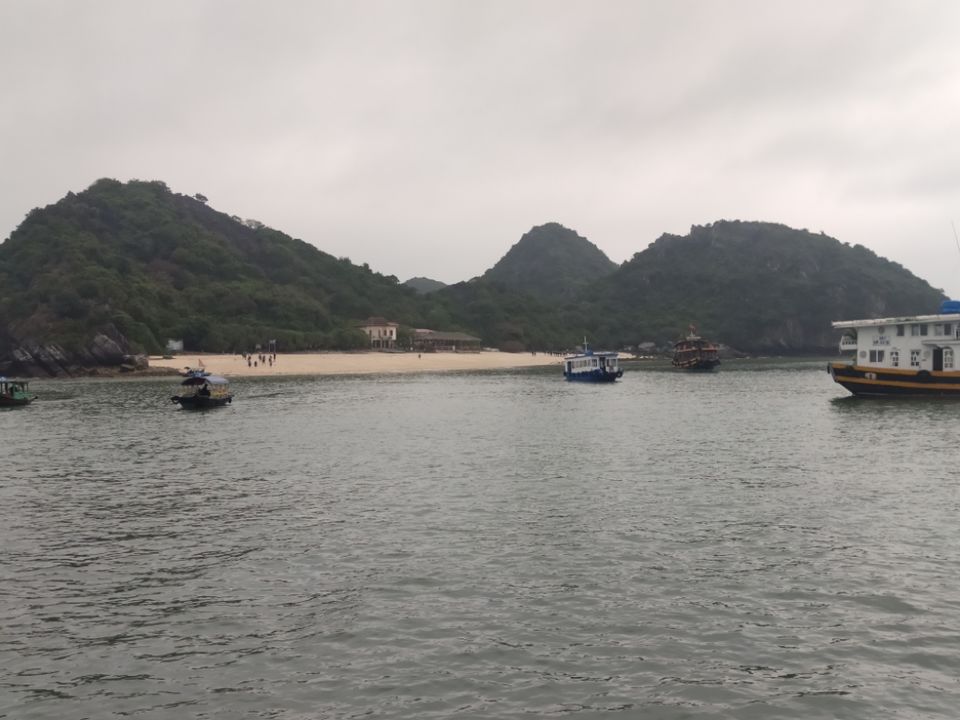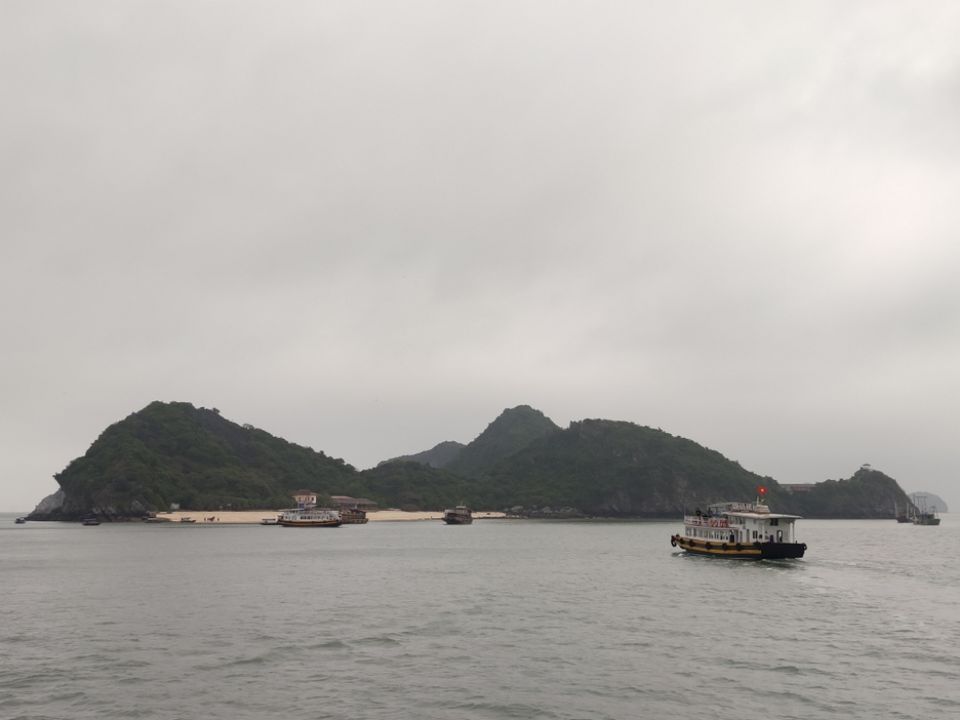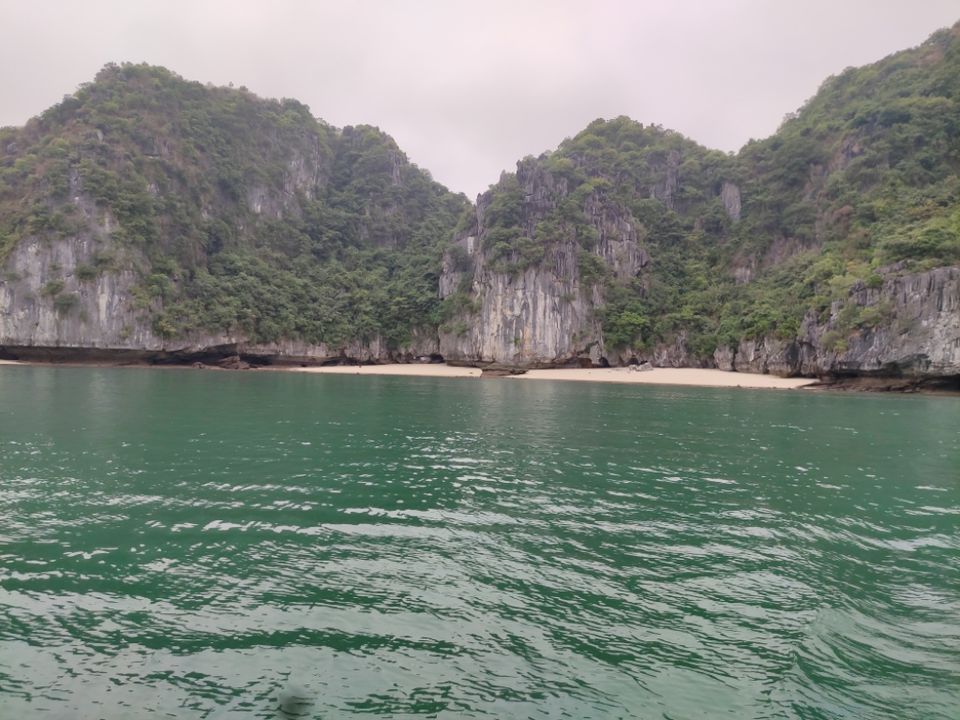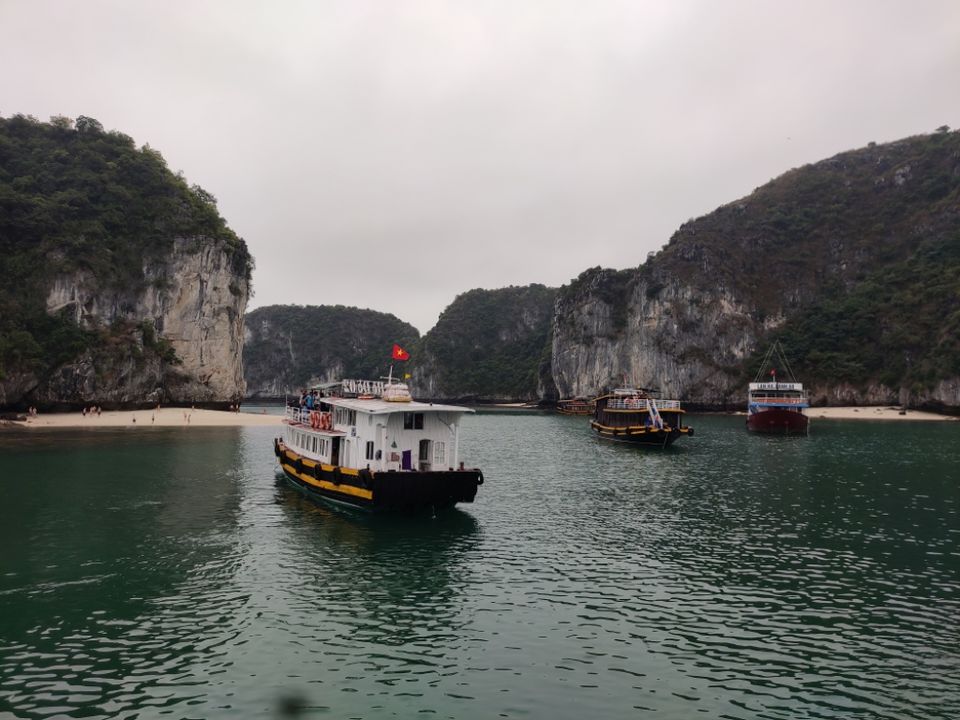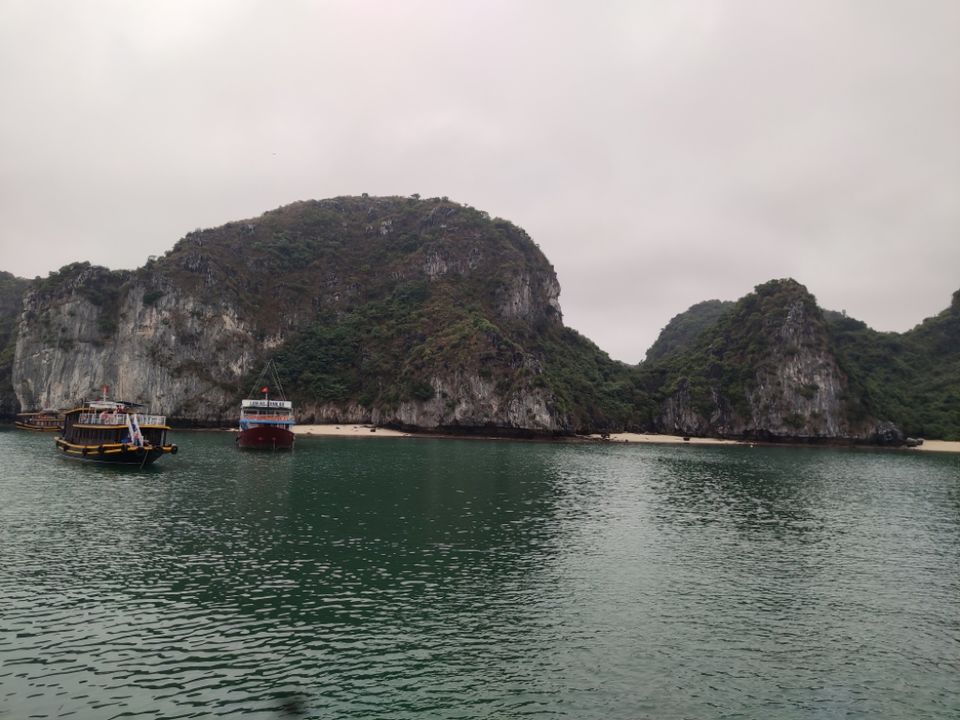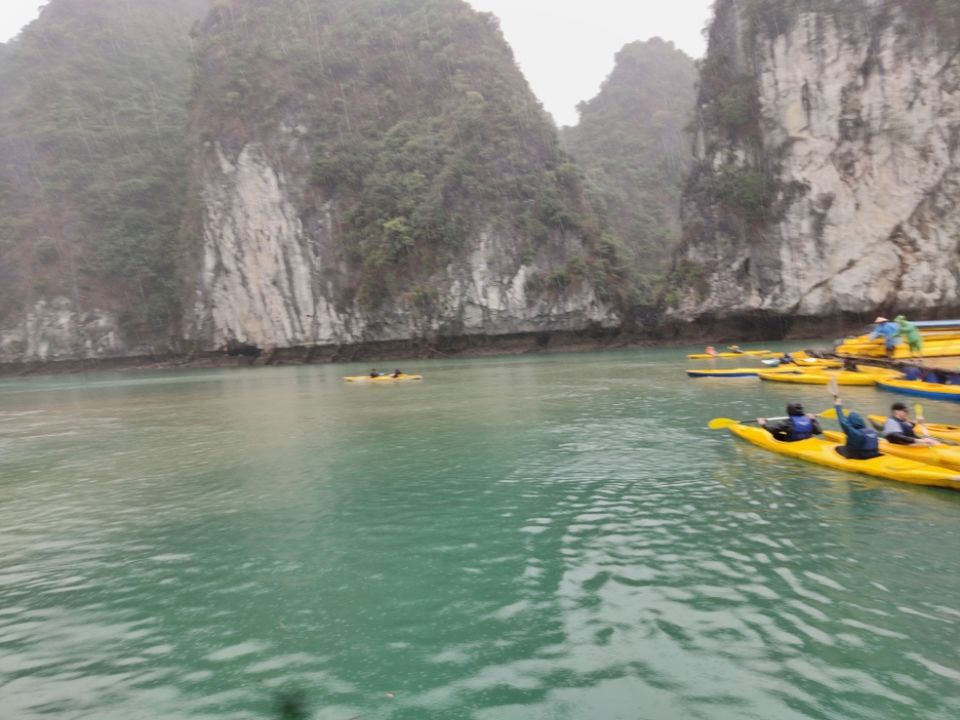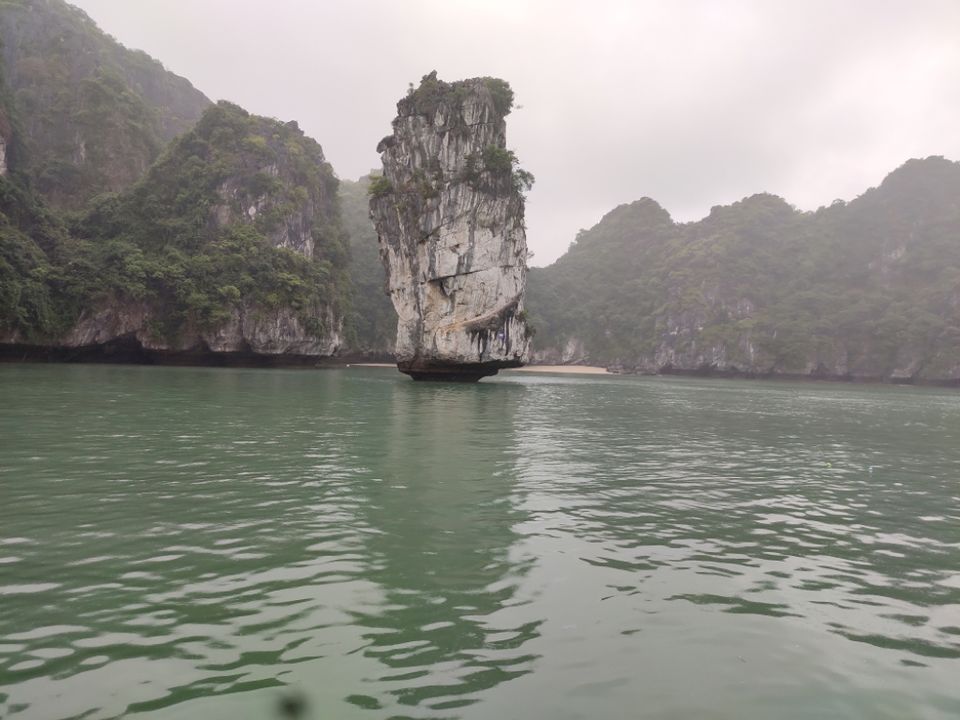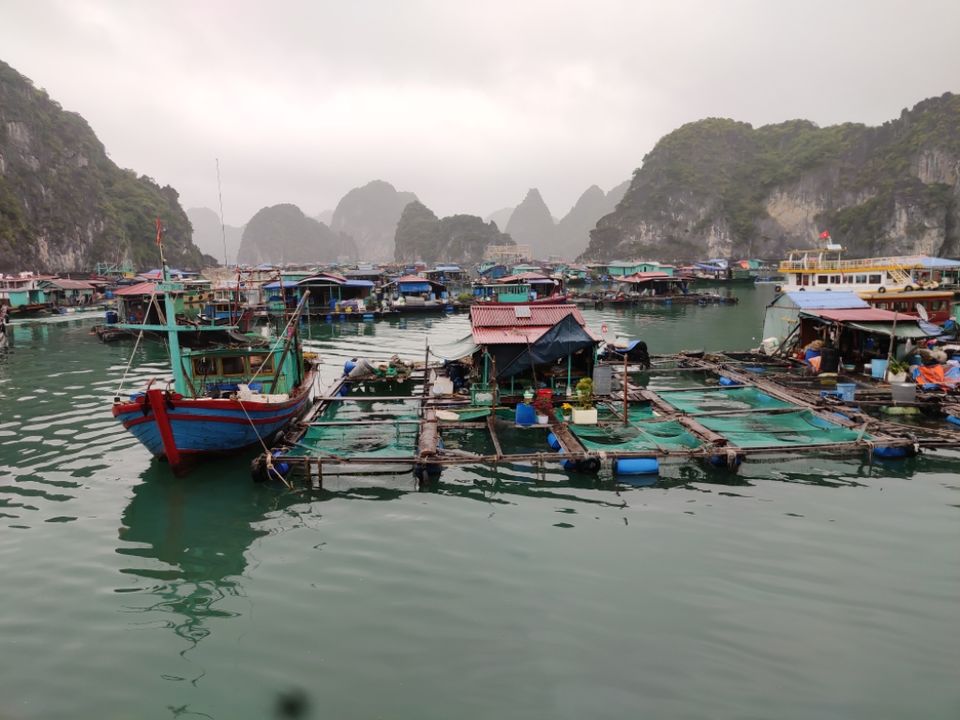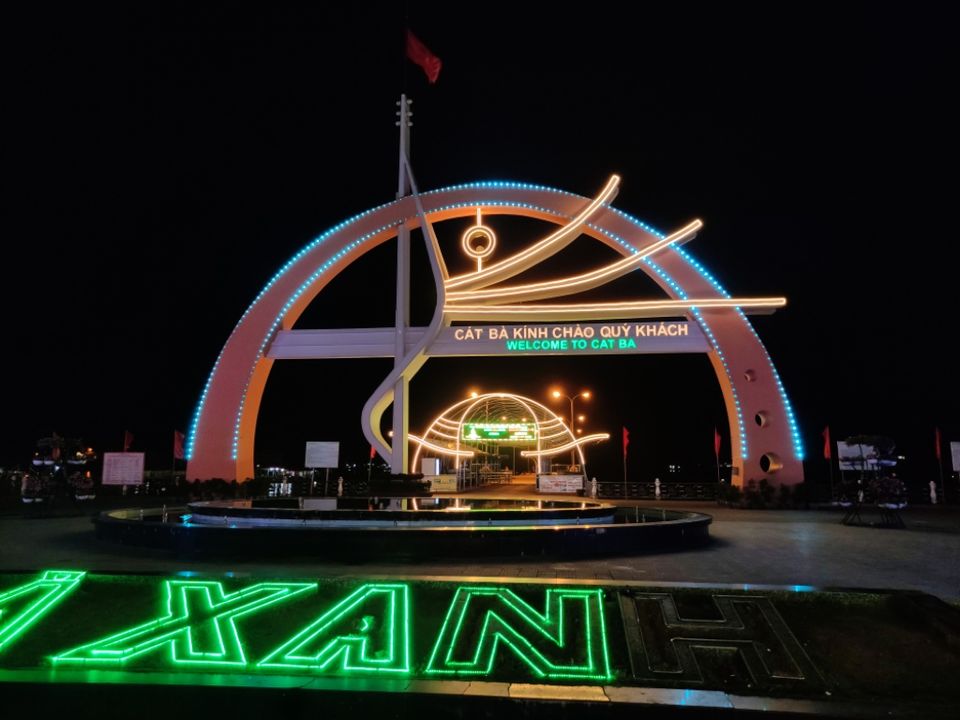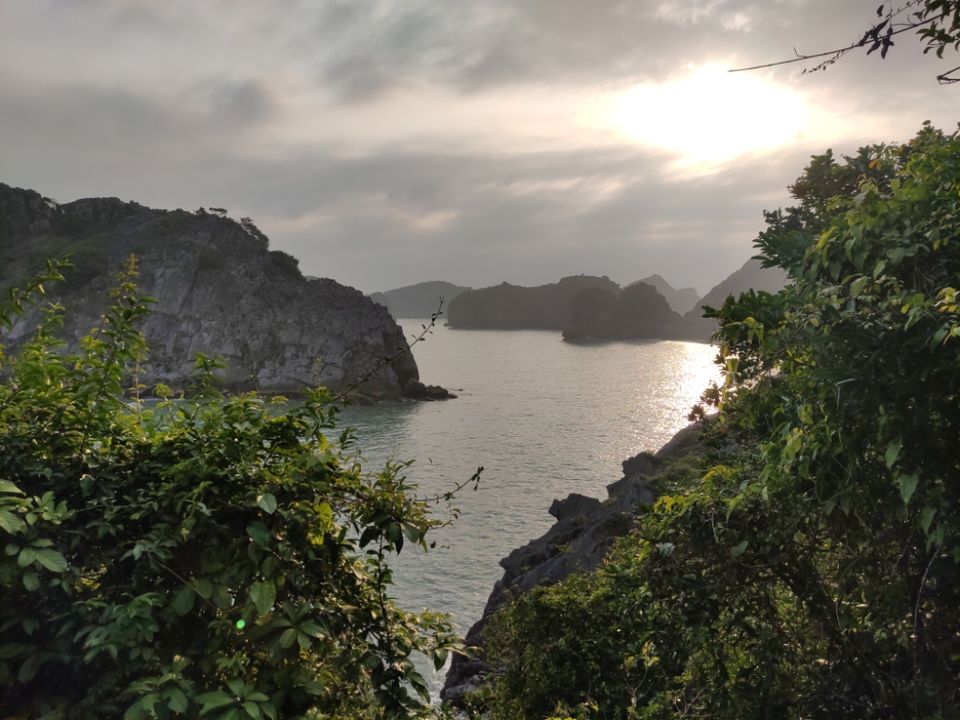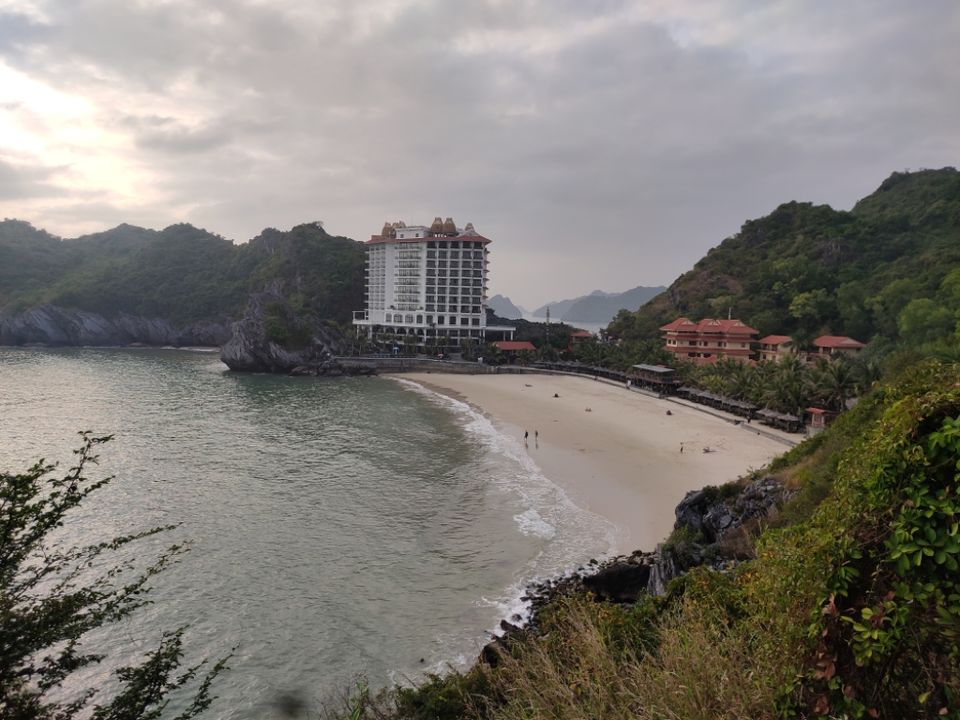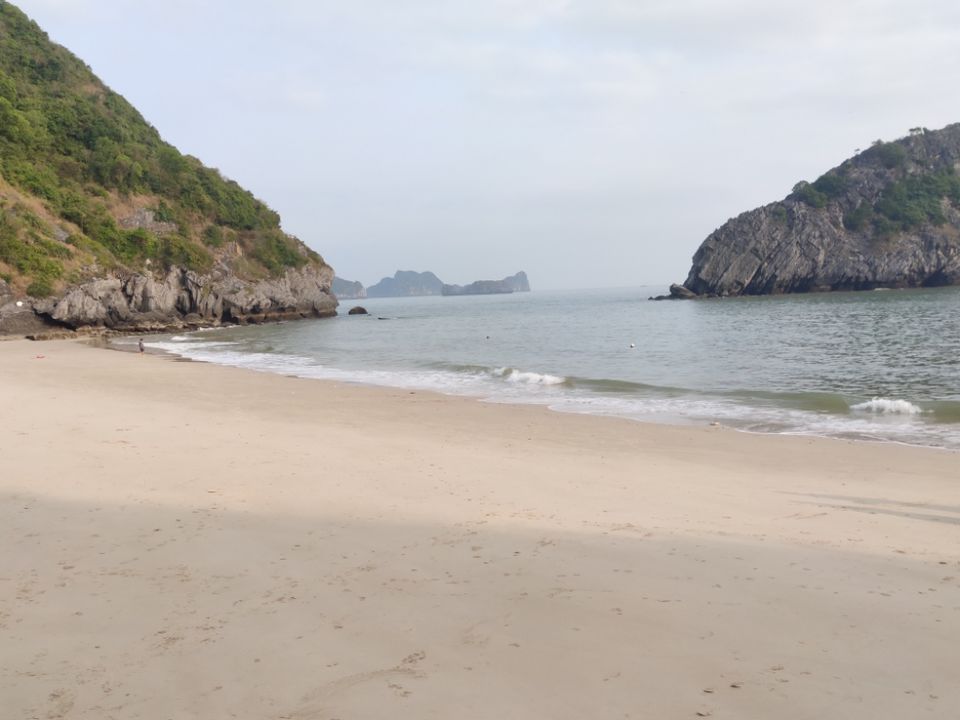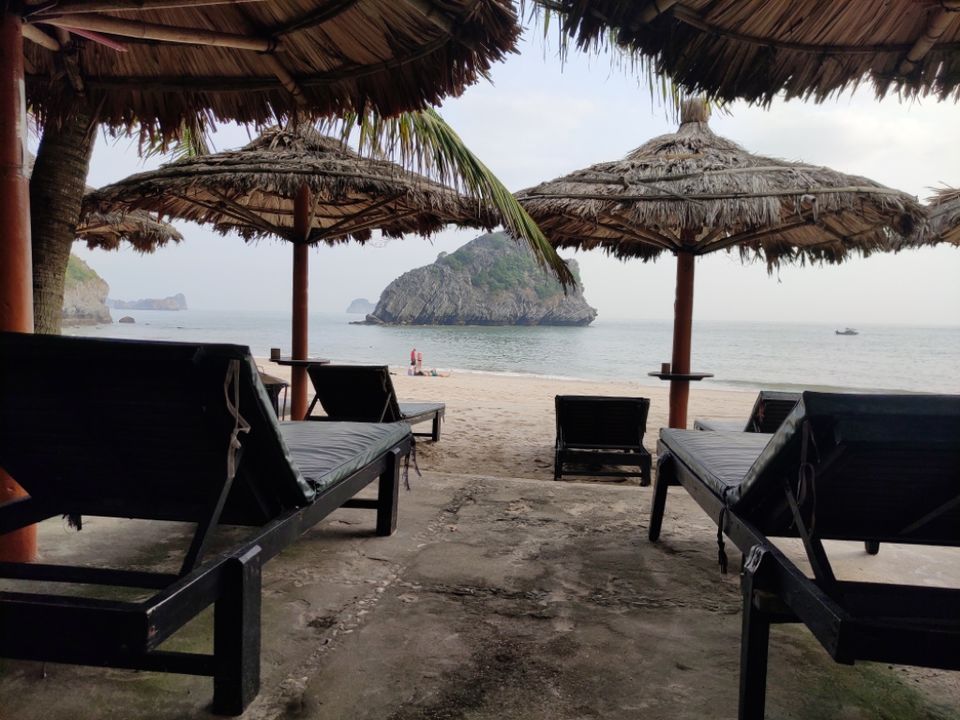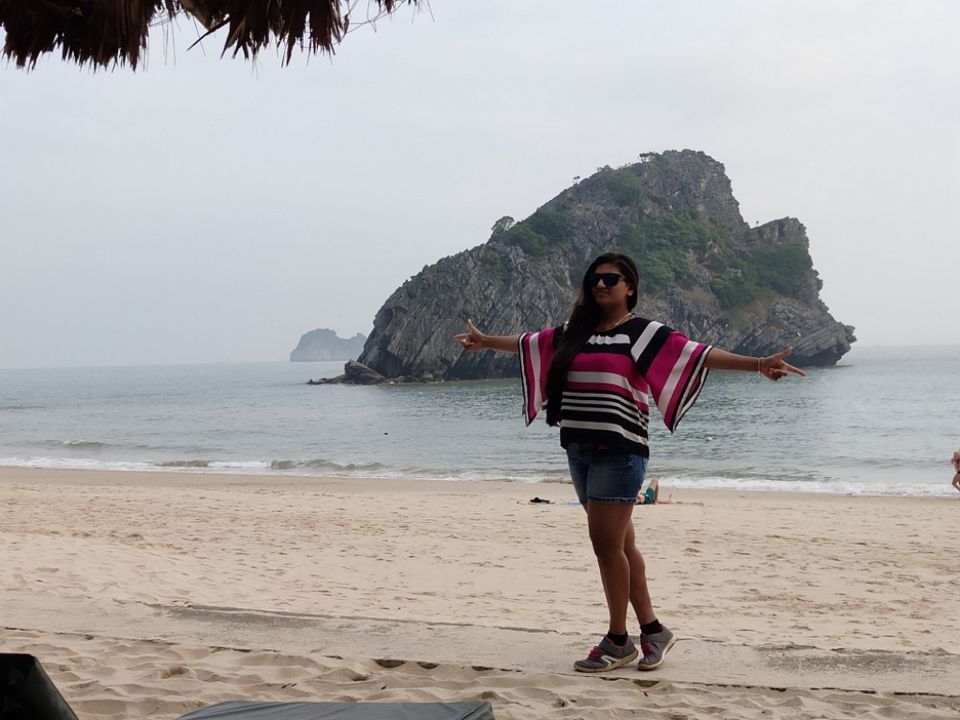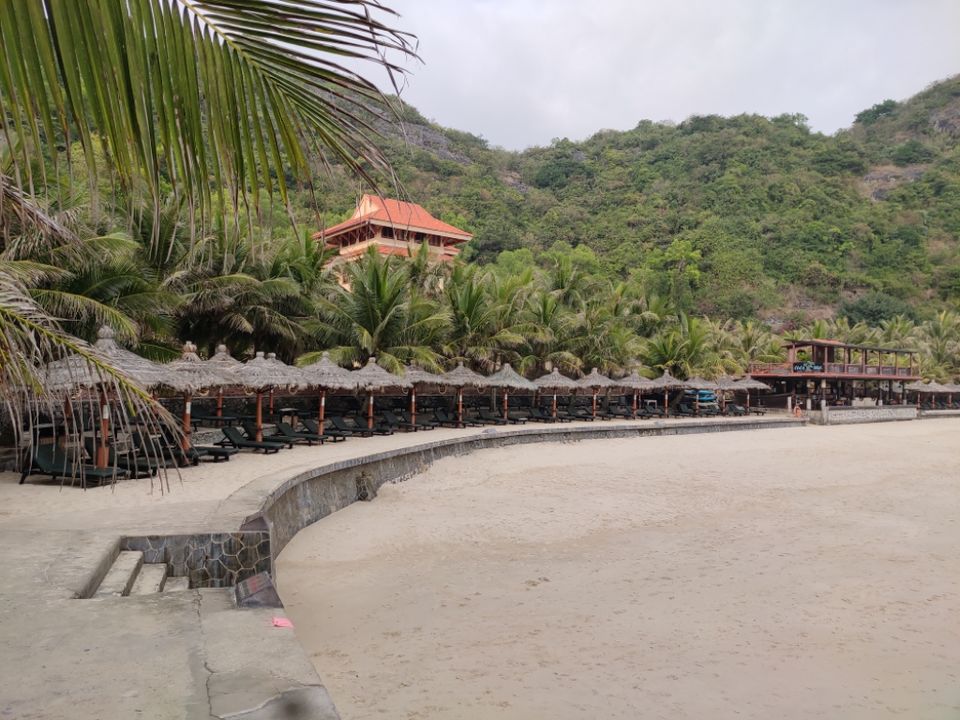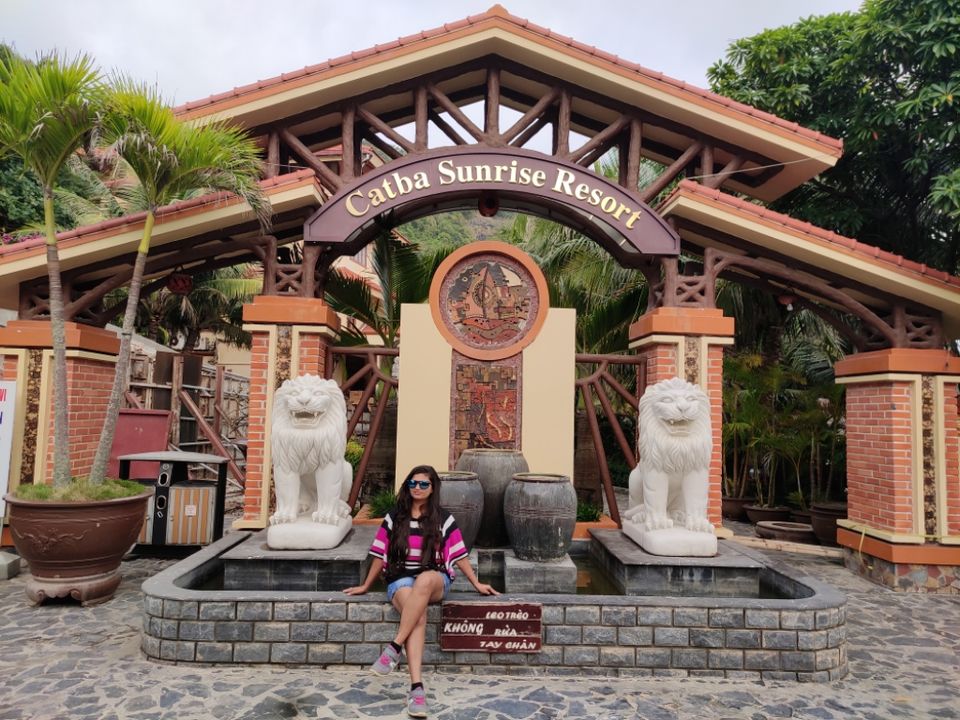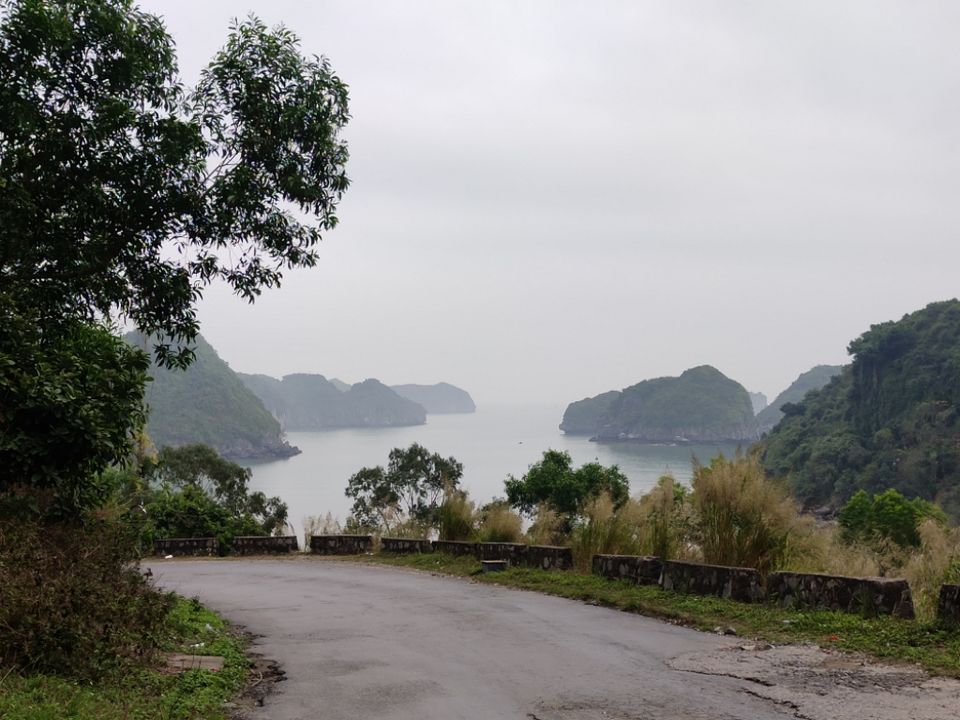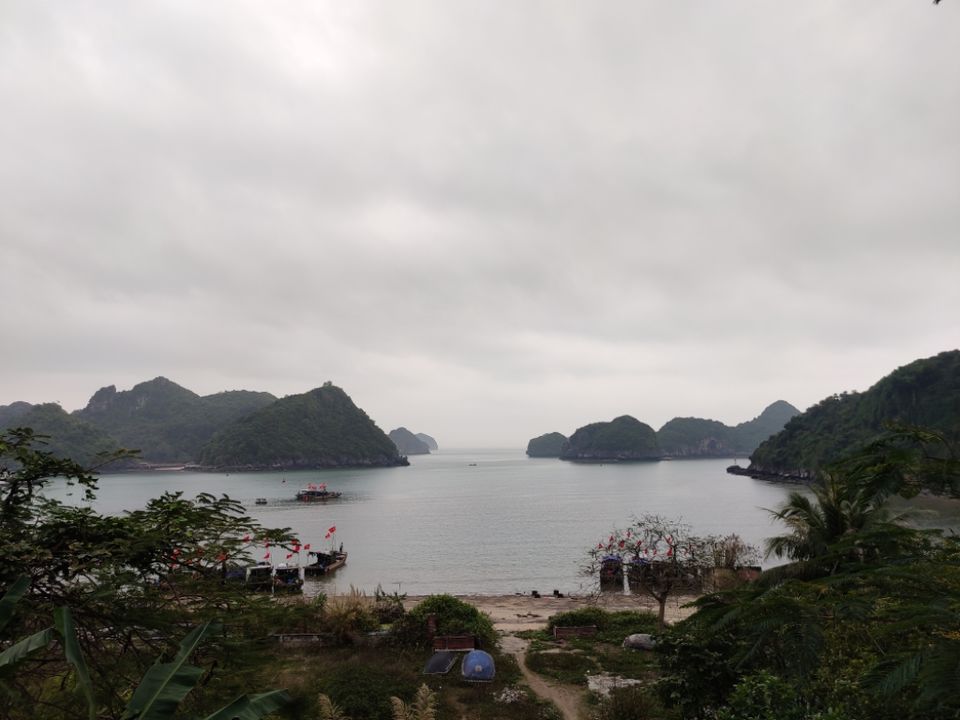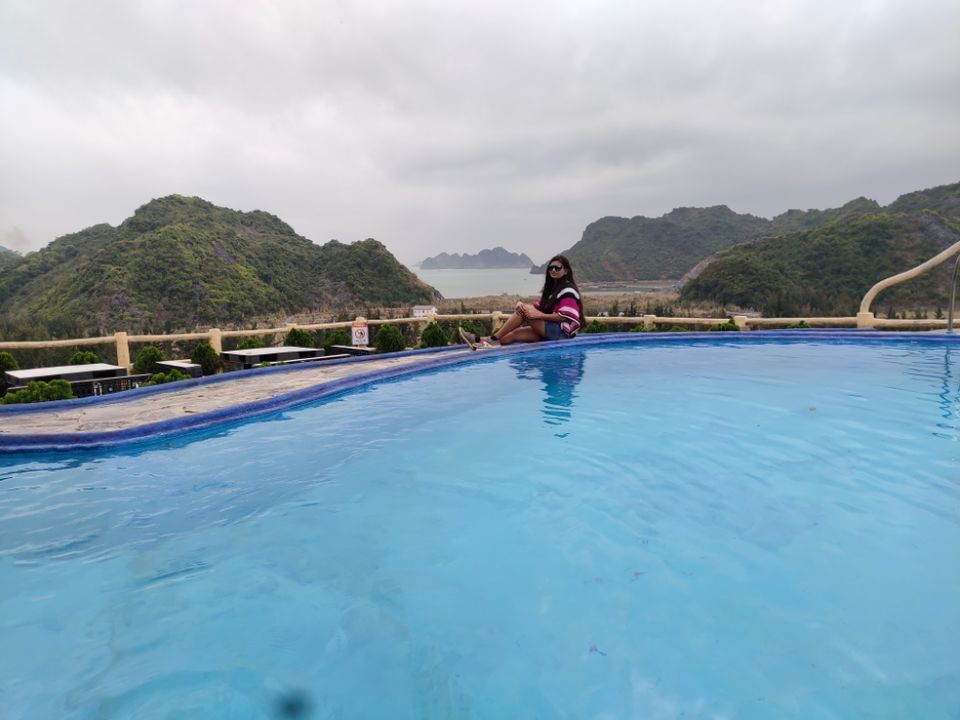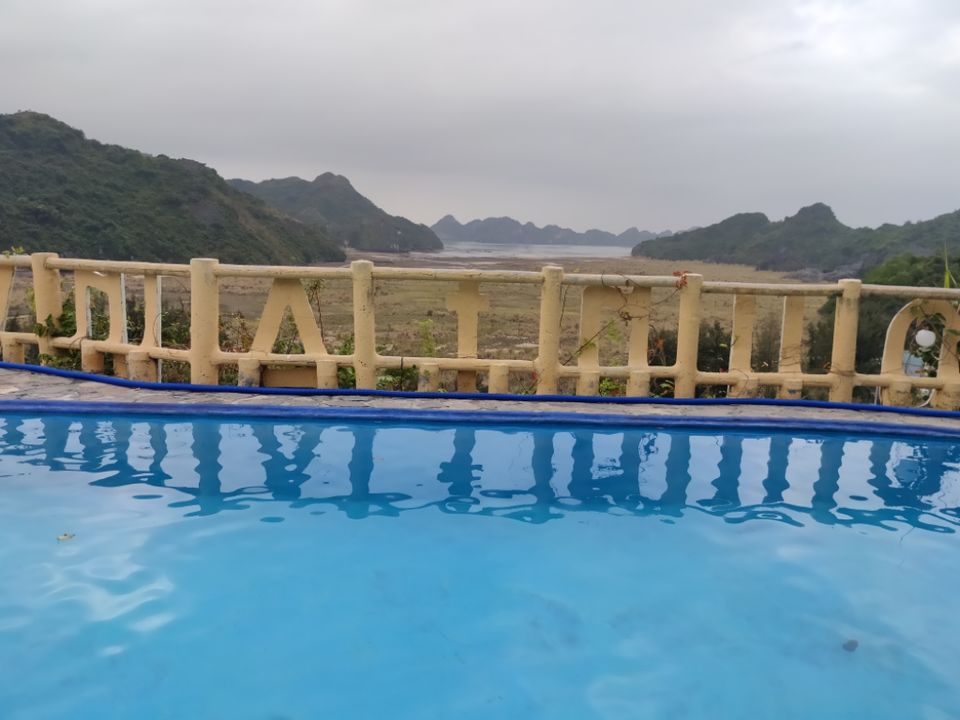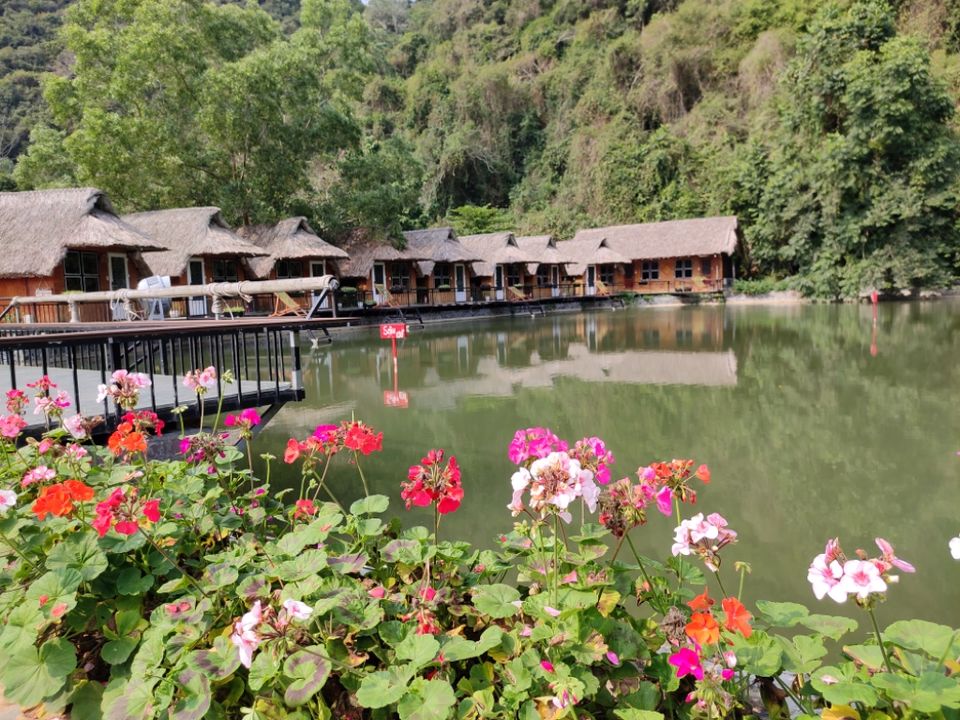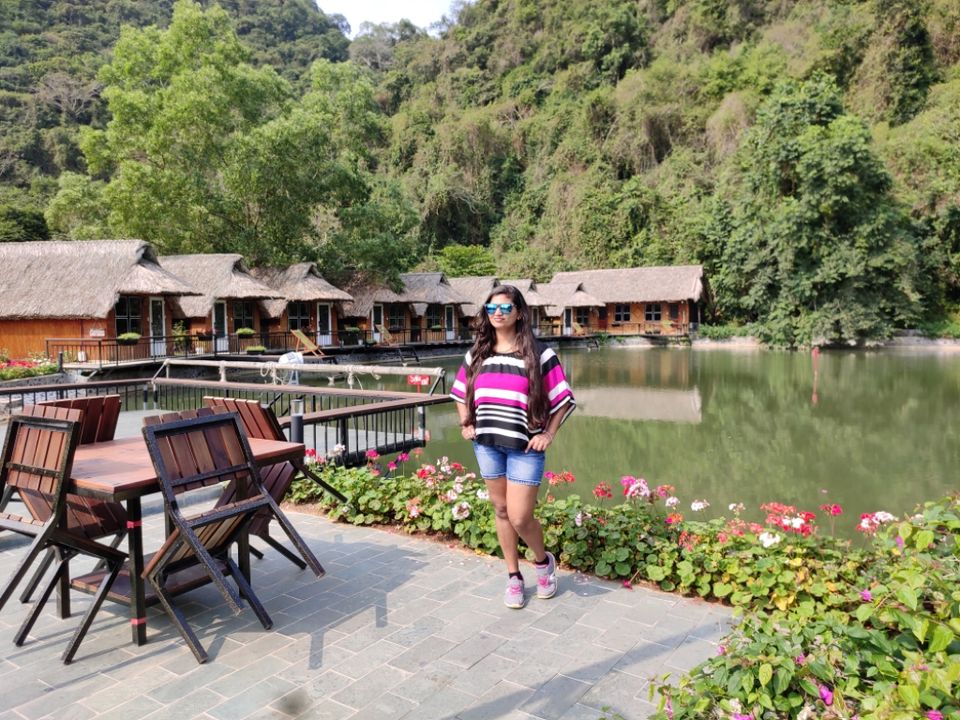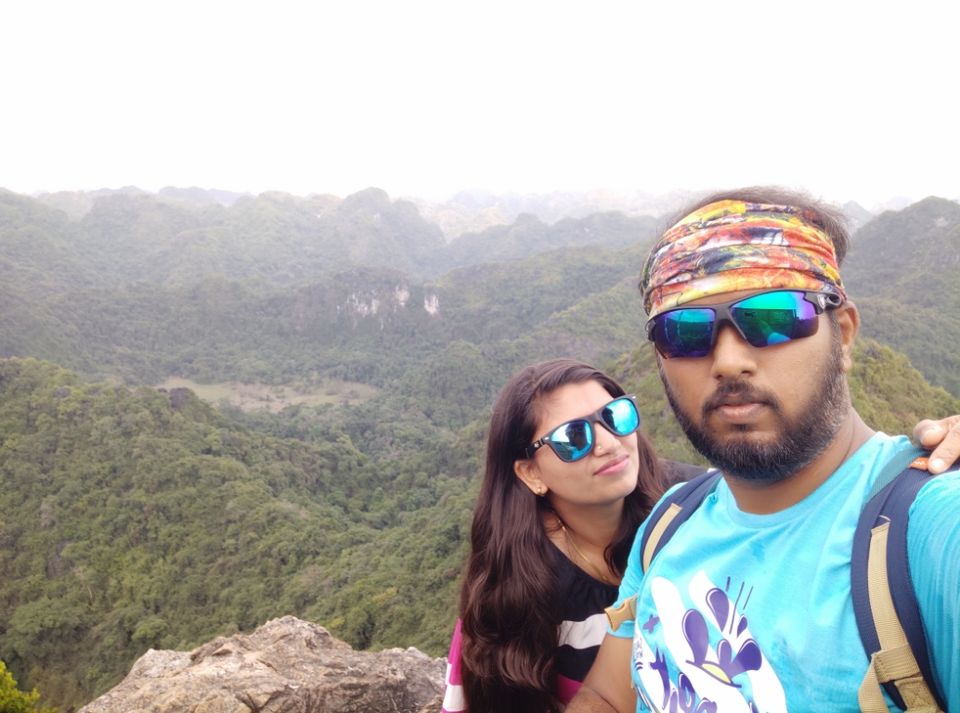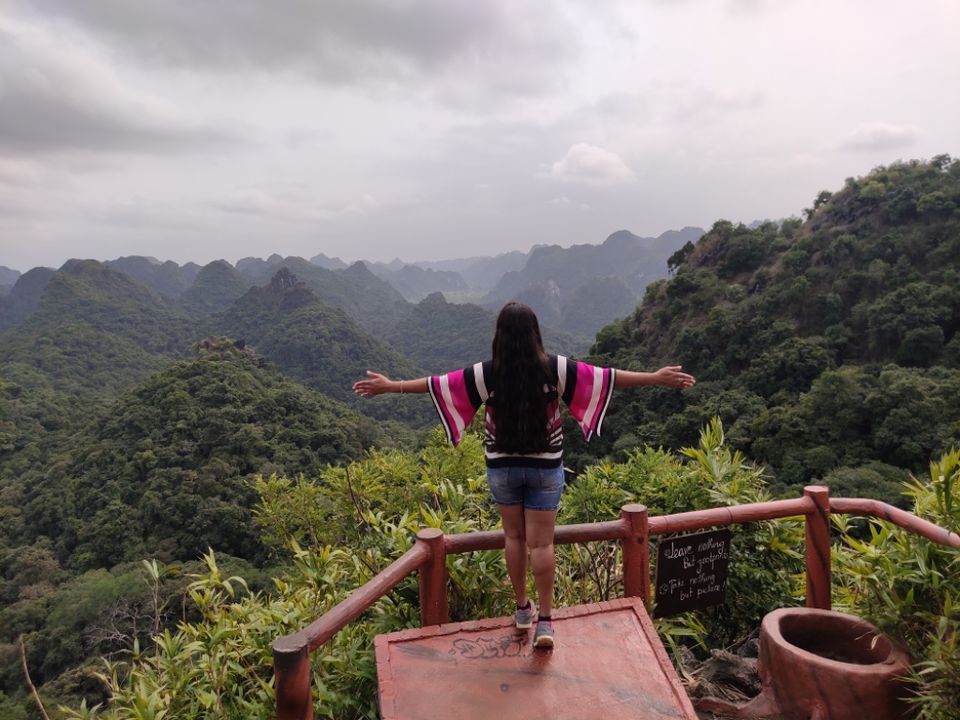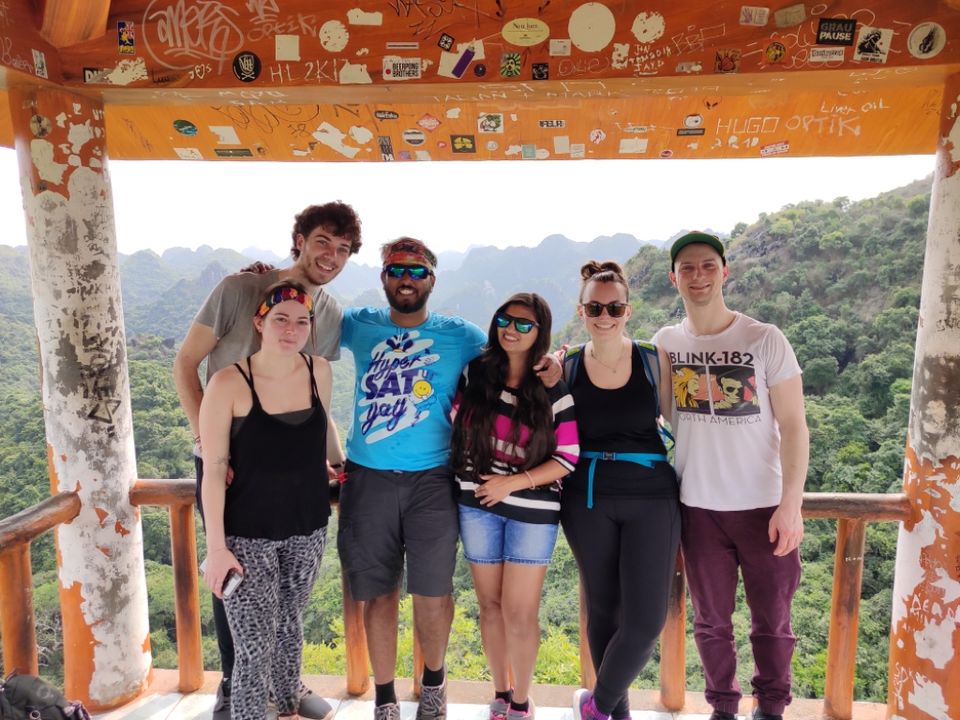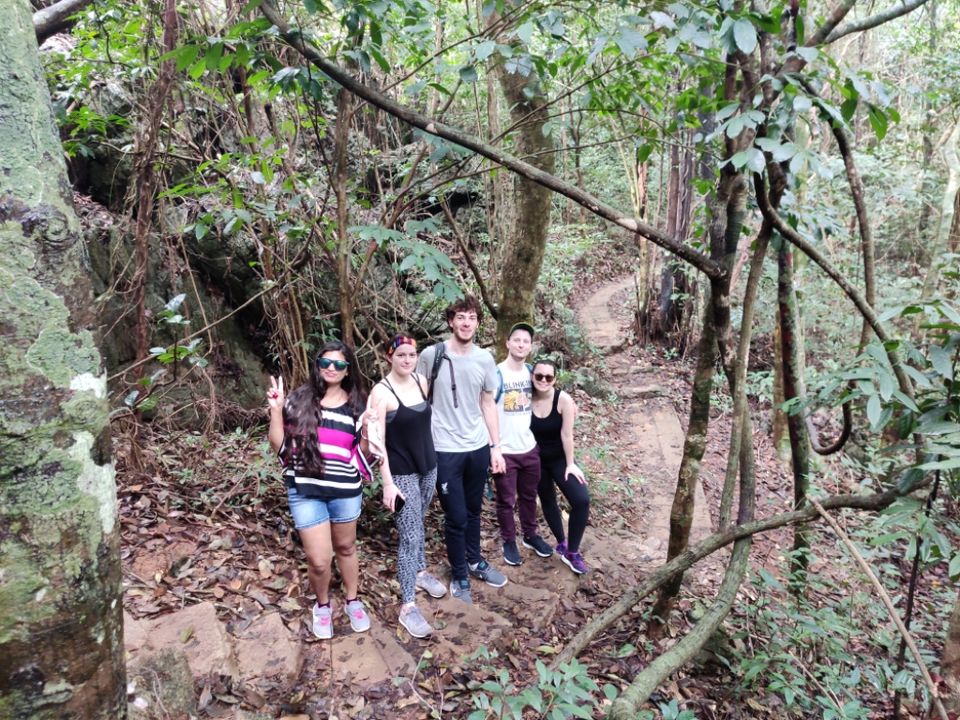 Ban Gioc Waterfalls - Cao Bang
This is the most neglected place by tourist, but it's one of the most beautiful waterfall ever seen. It's usually done by The enthusiastic Explores who loves to see the untouched places where they can spend whole day in clicking beautiful pics.
It's around 350km from Hanoi and,
There are 2 ways To reach Ban Gioc Waterfalls.
1) Contact a tour operator, they can arrange direct bus to waterfalls, here you will have to be with crowd (around 40people in bus) start and end with 40 people. This is even more expensive.
2) Board a bus from My Dinch bus stop, it will reach Cao Bang @ morning 5am and drops you at the bus station which is around 80km from final destination, from here board a local bus which takes you to Ban Gioc Waterfalls.
Believe me This is most cost effective way.
We reached Ban Gioc there we booked a local house, Got fresh had breakfast and left to see the last and most beautiful waterfall ever seen.
Ban Gioc is on Quay Son river which is at the border of China, it is the largest waterfall in South East Asia, there are two entrance, one from Ban Gioc village which is in Vietnam and the other side is China.
The waterfall is most beautiful ever seen, you can spend whole day in clicking pics from various angles.
There are Rafts which takes you more closer to Waterfalls, Vietnam Rafts have Blue Canopies and Chinese Raft with Red Canopy.
This was my last and most beautiful place in Vietnam.
Vietnam has n number of places to visit, but I had limited time with me, I left Vietnam with thousands of pics and lots and lots of Memories.
I would like to end with below Words...
"Live with no excuses and travel with no regrets"
"Don't listen to what they say, go see"