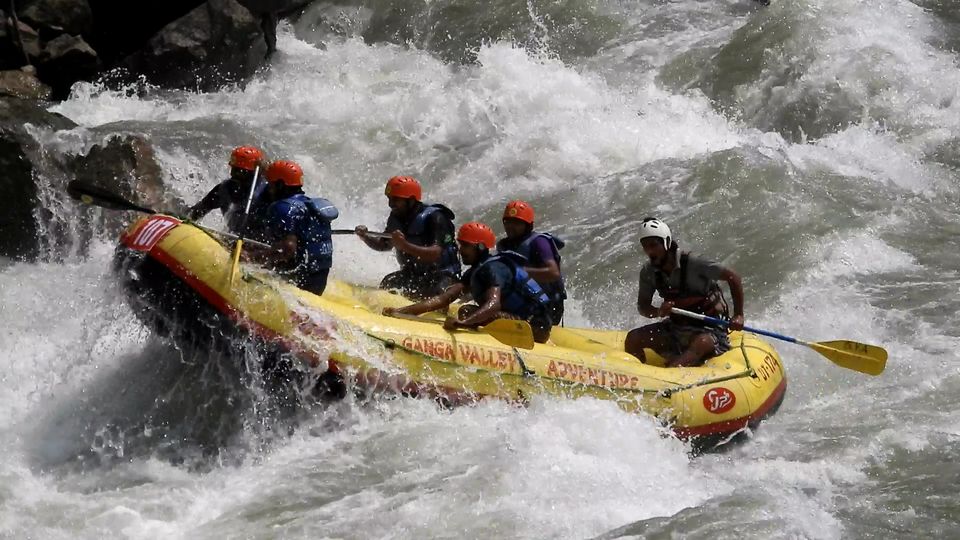 What a fantastic trip down the Ganga River!
We had an awesome guide that made sure everyone was safe and stayed in the boat. He just made the rafting fun for us and greatest experience to remember always.
We are 4 members only with 2 guide and started from Shivpuri Rafting point and covered around 12 Kms of distance in water including Laxman Jhula. They will charge you about 500 for one person but you can bargain if you are travelling in group.
After around 6kms we took the break for some snacks and if you want to do Cliff Jump then here is the right place and it will be memorable fun. Atlast they will leave you for Water Surfing in the end.
Cost Per Person - Rs 400-600 INR
Distance Travel - 12-14 Kms
Official Video Company - FlyVideos
Video Charges - Rs 1000-1200 INR (They will charge per boat around Rs 1500. )
How to Reach- Easily accessbile with a scooty or by car. You have to travel around 10 kms from Laxman Jhula to reach the rafting starting point in Shivpuri.
Precautions : Use swimming costumes or Nylon clothes for rafting only. Try to do in morning session so less crowd and amazing view for the sites.
Instagram Link - https://www.instagram.com/anony_arps/
Facebook - https://www.facebook.com/arpit.gupta.376