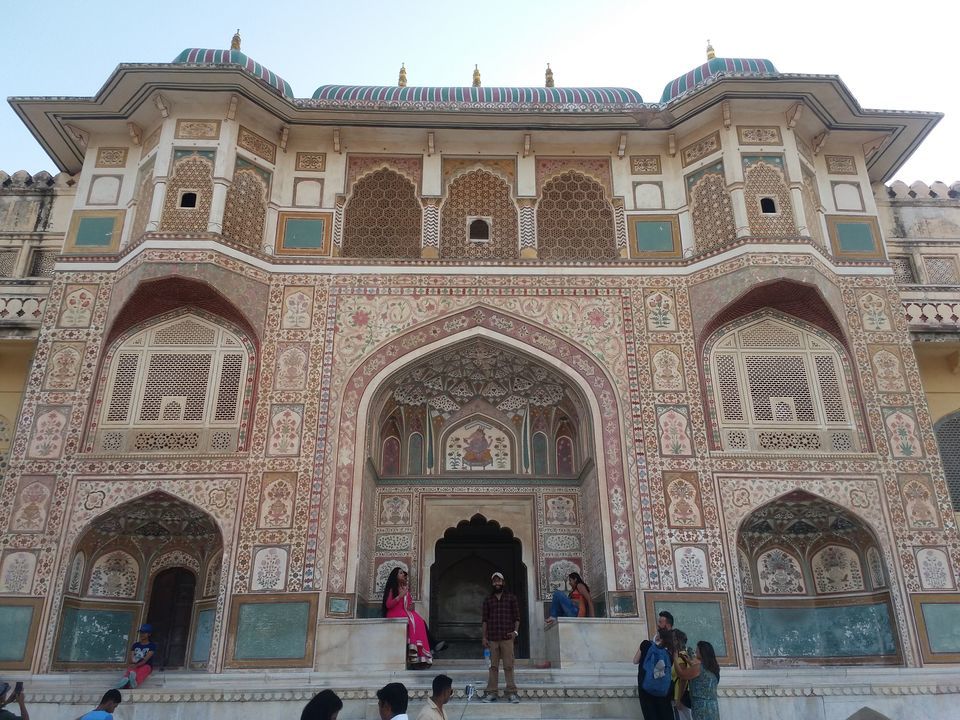 What is it :
Amer fort is also called as Amber fort and is located on Aravalli hills. This is the best thing to do if you are in jaipur. It is UNESCO world heritage site and has a very beautiful royal architecture.
When to go:
Winters is best time to go.Timings (Mon-Sun, 8AM-9:15PM). It closes at 5:30PM and reopens at 6:30PM).So if you are going at this margin you can see the fort in day light as well as in Moon light. Entry fee is Rs200 per person.If you are a student always keep your ID card with you because most of the places in Rajasthan give discount to students.
Where is it:
It is located in Amer town; 12KM from Jaipur. You can take buses,auto-rikshaw or private taxis from Jaipur to reach here.