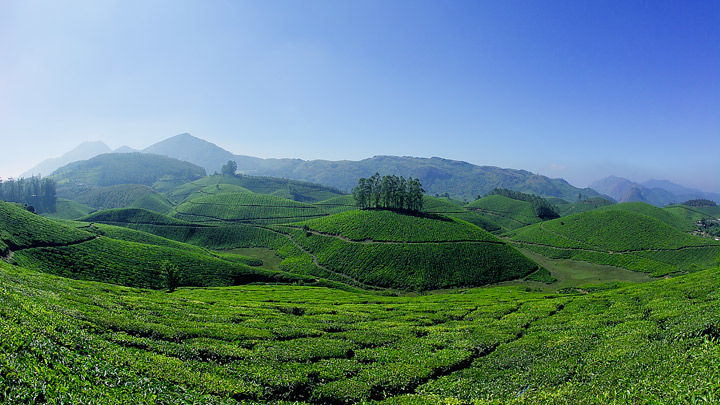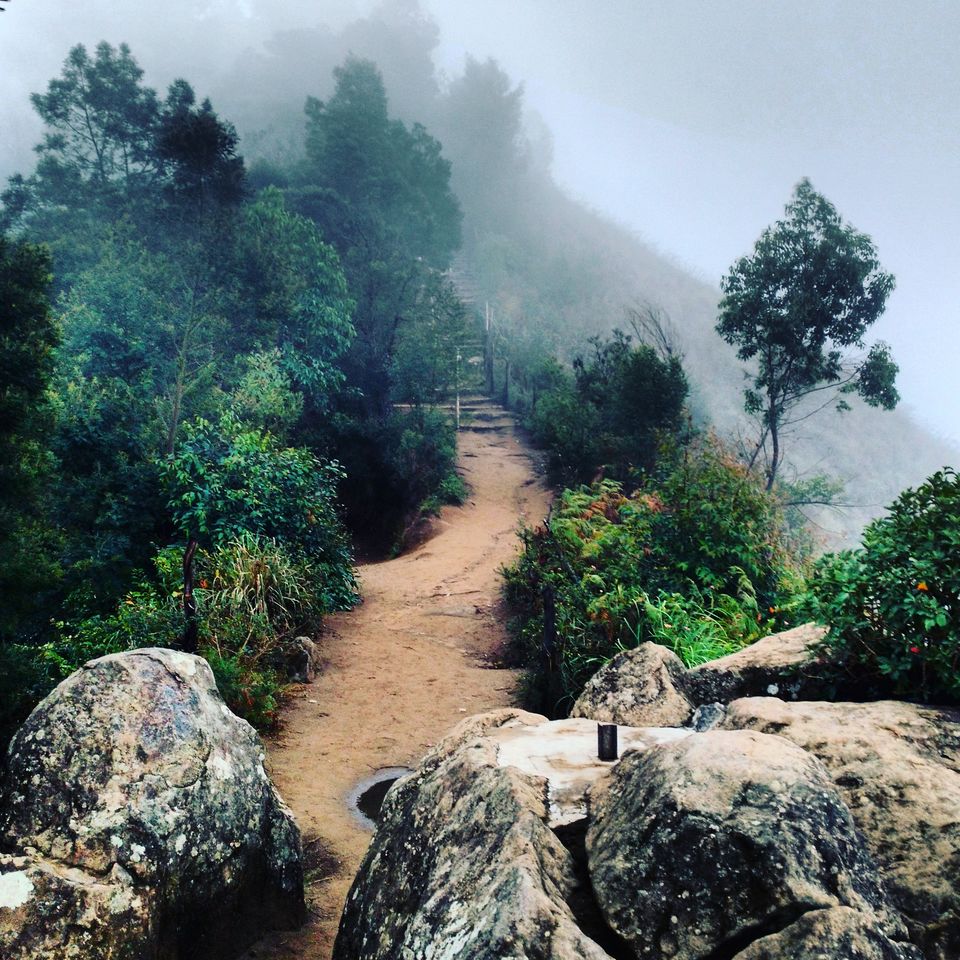 I was with a few of my good friends in the picturesque little town of Munnar, Kerala. We came driving in a Volkswagen Jetta. As we manouverd her through the twists and turns she proved to be worth every single penny paid by my friend's dad.
Enjoying the breathtaking beauty of Munnar, we decided to ascend to Top Station. I was promised by my cousin that the view from Top station would just take by breath away. Even before we reached Top station, my breath was almost taken away. Such was the vast expanse of tea gardens spreading on and on covering over the hills like a green velvet carpet. There were roads twisting and curving about like a thin black snake.
As the car got nearer to the Top station, the rush was clearly visible. After 25 minutes of shouting at the opposite car drivers and cursing the narrow roads, we found a place for parking the car. But nature had different plans for us.
It started raining cats and dogs, like she was telling us "No, not today lads". But we were determined and patient. After another 20 minutes of waiting for the downpour to stop, we started walking. Much to our surprise, it was a spotlessly clear sky. We were informed that we will have to do a short trek to the edge of the cliff.
As soon as we reached the edge, I was awe-stricken. I literally felt like I'm at the edge of the world. I had a mix of emotions coming to me. I felt so small compared to the ocean of wilderness spread in front of me. I could see five mountain giants right in front of me looking at me, the puny human. Though I live at the 10th floor of my apartment, as I looked down from the edge I felt that surge of adrenaline, fear. The air was cool and fresh.
As I encountered my emotions and countless photos with my friends we noticed a cloud far away. The huge white cotton ball started paving it's way towards us and dissipating itself all around the vast expanse of the horizon. The horizon which was once so clear now started turning white. I felt overwhelmed and powerless as the cloud monster engulfed the mountains around us as it started to get closer. It's like someone above saw that it's too green and so, decided to whitewash the entire area.
In the era of smartphones and cameras such a scene is seen through the small LED screens even though you are standing right there. Gladly this realisation made me keep my phone away, stood near the edge point and I waited for the clouds to come and get me. The air started to get colder, within a few minutes there was no more edge, no more horizon, it was just a white wall in front of me. I could feel the moisture as our clothes started getting damp. Few seconds later I looked back to see that there is nothing behind us, everything around us covered in a shroud of white. The path which we had trekked had vanished.
Nature is truly amazing. It was an experience which made me realise how small the accomplishments of humans were. It made me think of the life around us. Life in nature. It made me feel so inadequate for not experiencing this before in my life. It made me feel so guilty for not making time in life to experience nature. It made me feel penitent for every piece of garbage I have thrown, every fossil fuel I've burnt.
The wanderlust in me burnt as fiery as ever.
We started our trek back to our starting point, visibility was down to a couple of metres. Our timing was just impeccable. When we were coming to the edge point, the visibility was just normal. Now I can see my friend in front of me catching breath as we climbed, and that's about it. My unhealthy lifestyle and ligament injuries started taking a toll on me. Even though it was just a small trek it alarmed me about how unhealthy I am.
The fog lamps on the car were turned on and we started our descend. We were driving blind with just the white line in the middle of the road guiding us to where we were going.
After dinner, we got back to our place of stay which was on a slope of a mountain. Inebriety and cold weather always go hand in hand. And so soon sobriety was replaced by inebriety.
Next morning we visited a tea factory, from where I had the most amazing iced tea I've ever had in my life. Following a brief souvenir hunting session, we were back on the road. Munnar is vast and Idukki(the district) is a beauty. We had just touched the tip of the iceberg in this one day trip. Promising myself another long trip consisting of trek to the magnificent meeshapulimala, drive through the infamous Gap road and camping in tents at the Top station, I quietly bid adieu to Munnar. I sat back as the car raced on the asphalt towards Kochi.( Zooming out helicopter shot of the car as it twists and turns on the road on the side of a mountain ).
This post was originally published on 'thewayfaringhealer'.