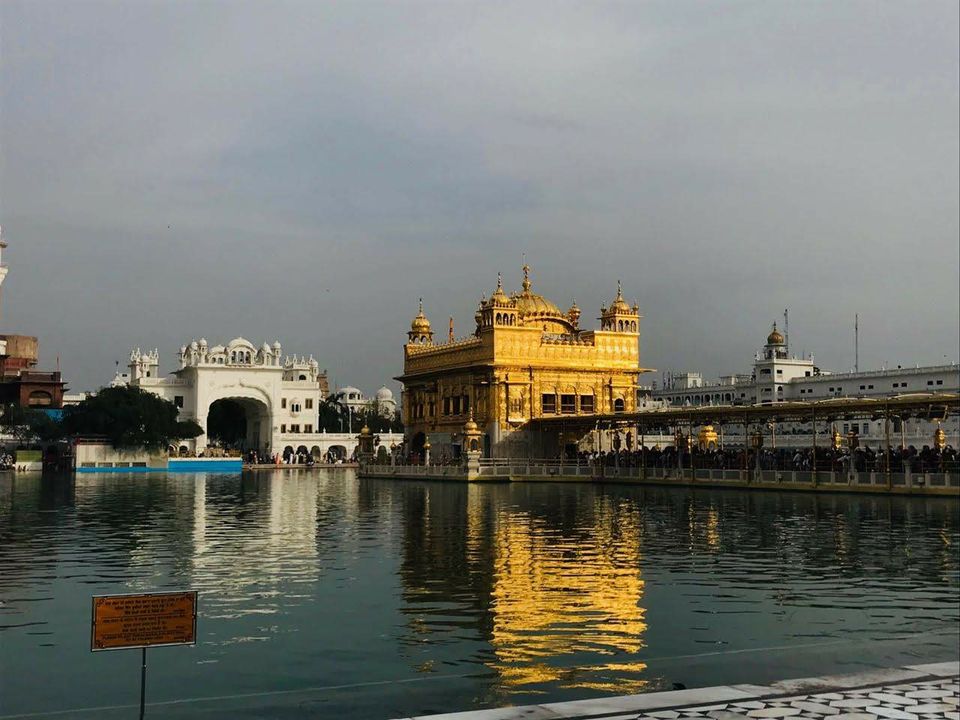 We reached amritsar junction the other morning at 7am. We took a local vehicle and already googled some nearby hotels. Found one near the Golden Temple at quiet reasonable price. We stayed at Hotel GRAND NAVJYOTI near from both railway station and The Golden Temple. We booked 2 rooms and both rooms were fully AC with facilities of fridge, geysers, TV and 24/7 room service and cleanliness. It costed around 2200 bucks (INR) FOR 2 DAYS and 1 NIGHT. 
The same day around 11 we left our hotel to visit The holy HARMINDAR SAHIB Or as we know it THE GOLDEN TEMPLE. The auspicious and magical religious place of THE SIKHS.
I myself have this very different bond with the GURUDWARAS from childhood. I feel the vibe inside me. I feel so attracted and light minded while am in a gurudwara. Witnessed the whole GURUDWARA from inside and with peace in mind sat their to listen to the SHABADS - PRAYERS DONE THROUGH MUSIC.  Was lucky enough to drink the water from the gurudwara and also the KARA PRASAD with all the love and blessings in it. Surely was the best trip I ever had.
Then we walked across the local market full of bright coloured handmade speciality of PUNJAB, THE PHULKARI WORK.  Also the streets smelled heavenly from all the food stalls near by. We enjoyed the most Indian meal, one can ever have,CHOLE KULCHE- SPICY CHICKPEAS WITH STUFFED BREAD and KULFI - THE INDIAN ICECREAM.
AND THEN..
Around 8pm we left for our hotel.
( due to heavy rush we couldn't eat BABA'S PRASAD- LANGAR that day but surely ate it the other day.)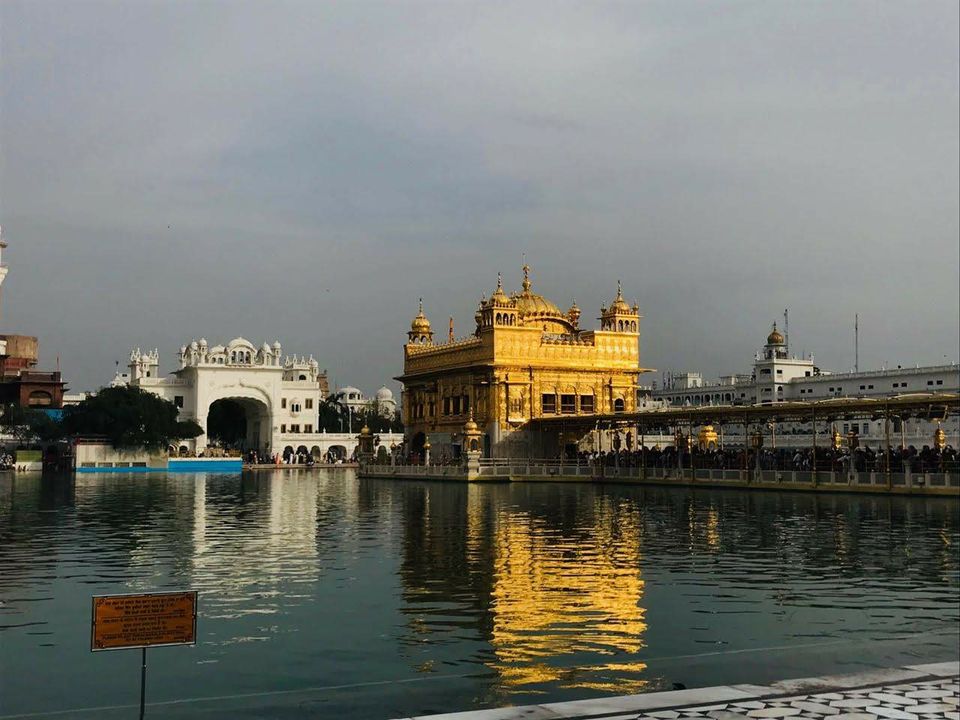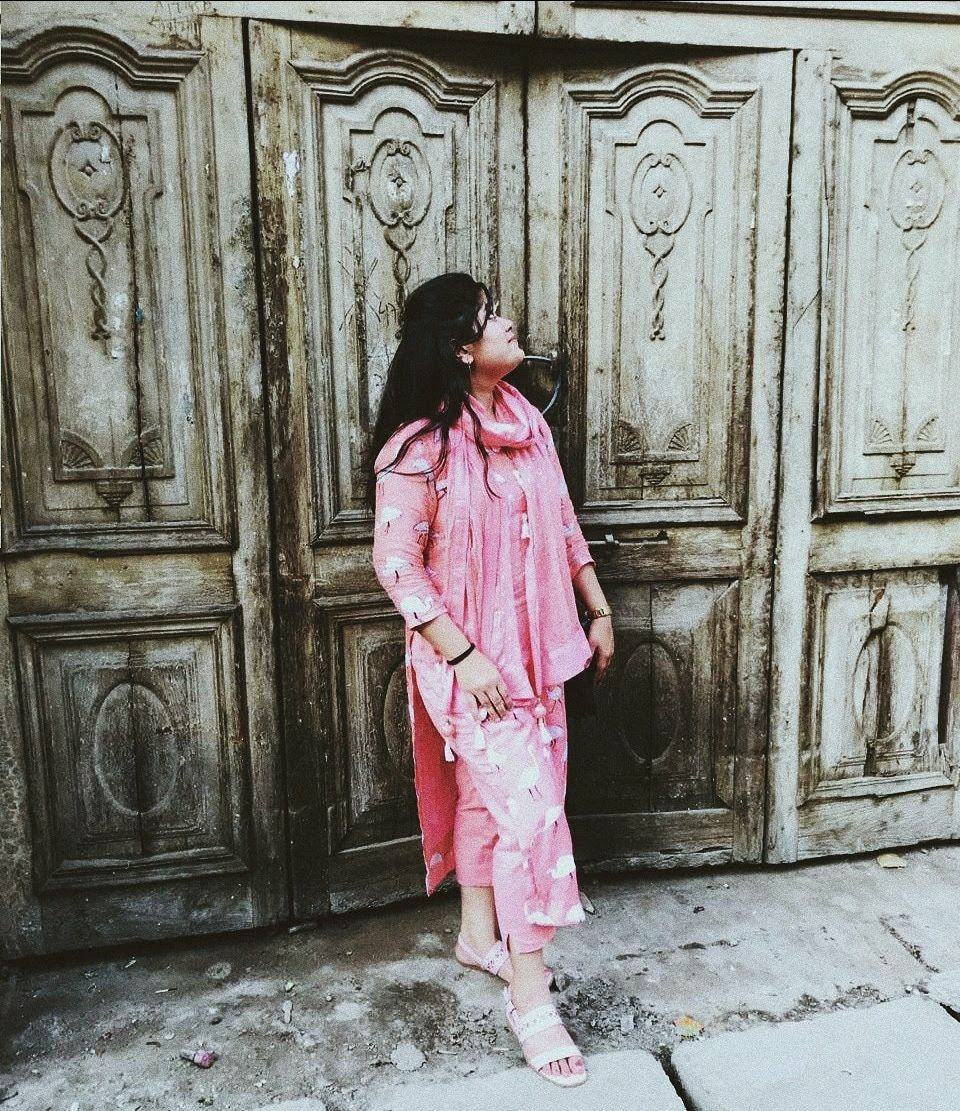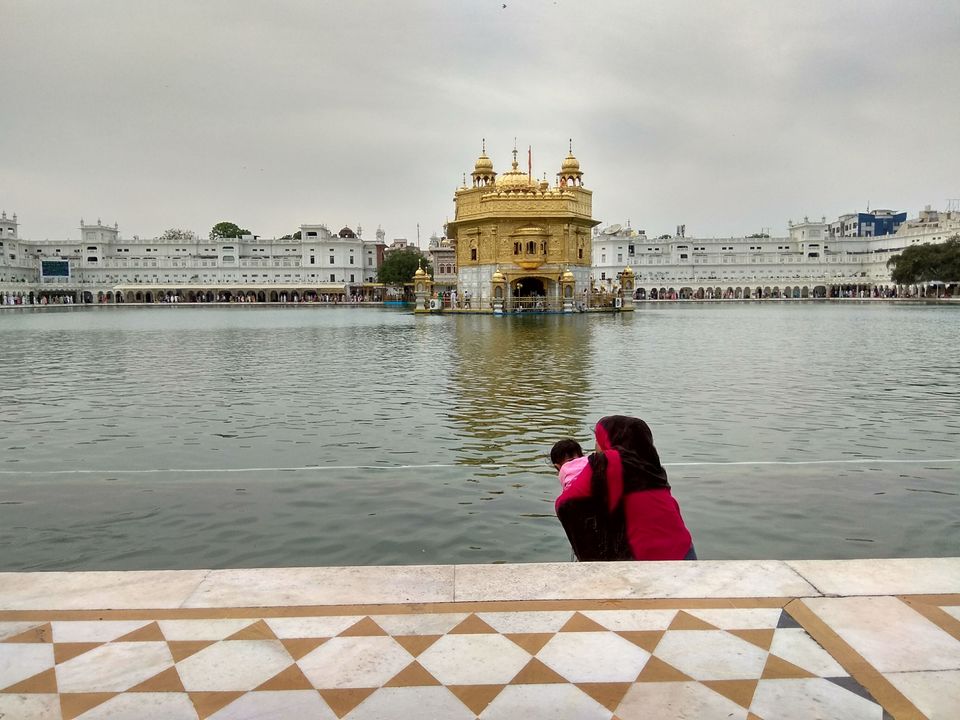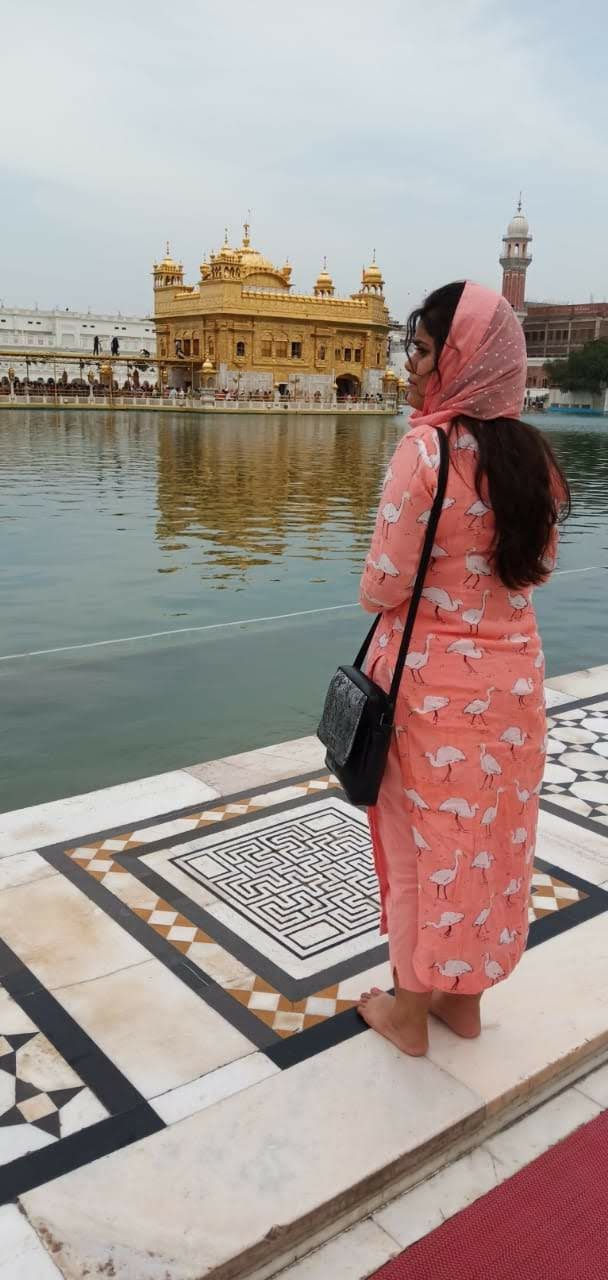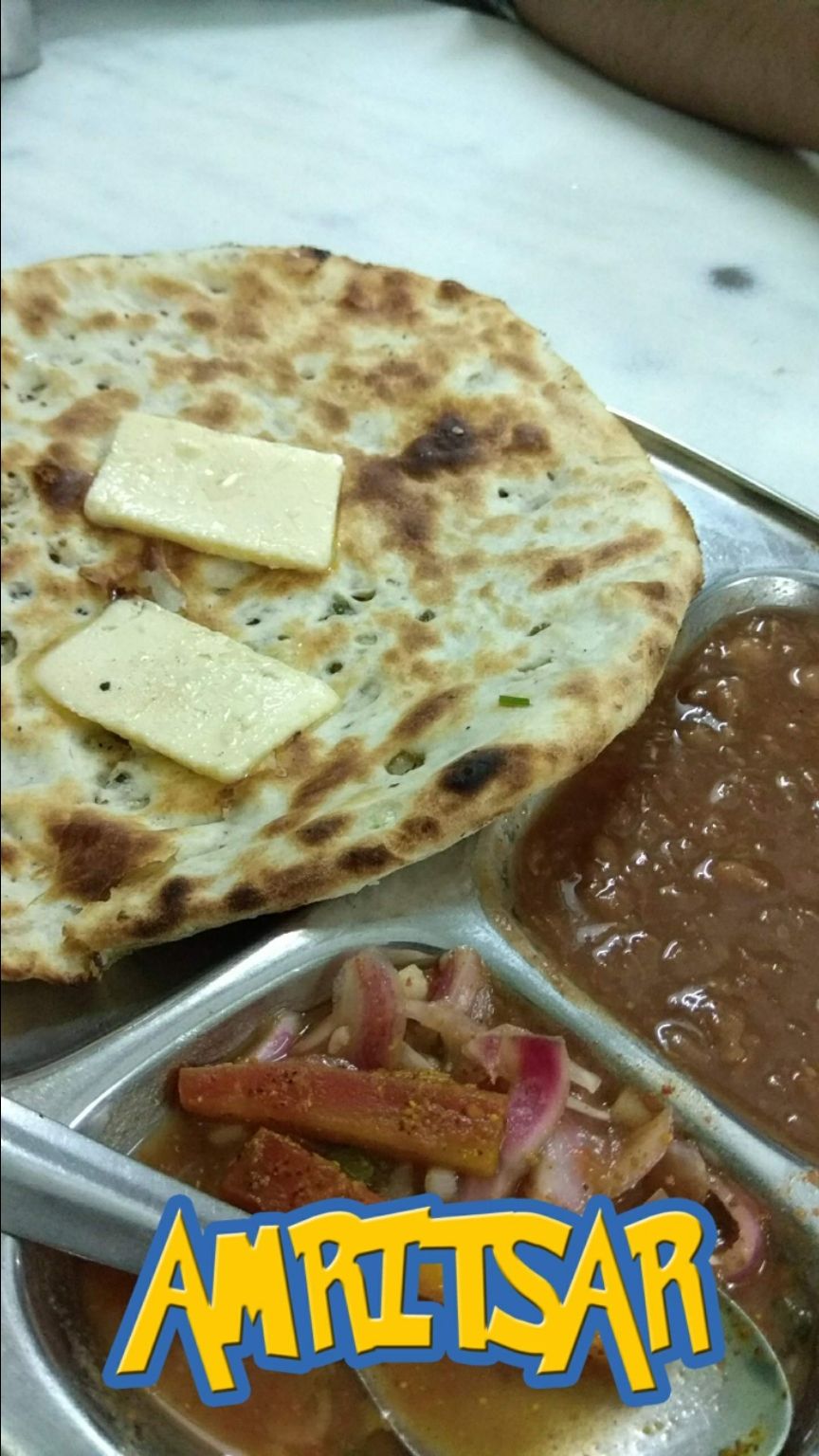 The 3rd day we visited the famous Jaliahwala bagh.
Famous for the sacrifice of people for INDEPENDENT INDIA.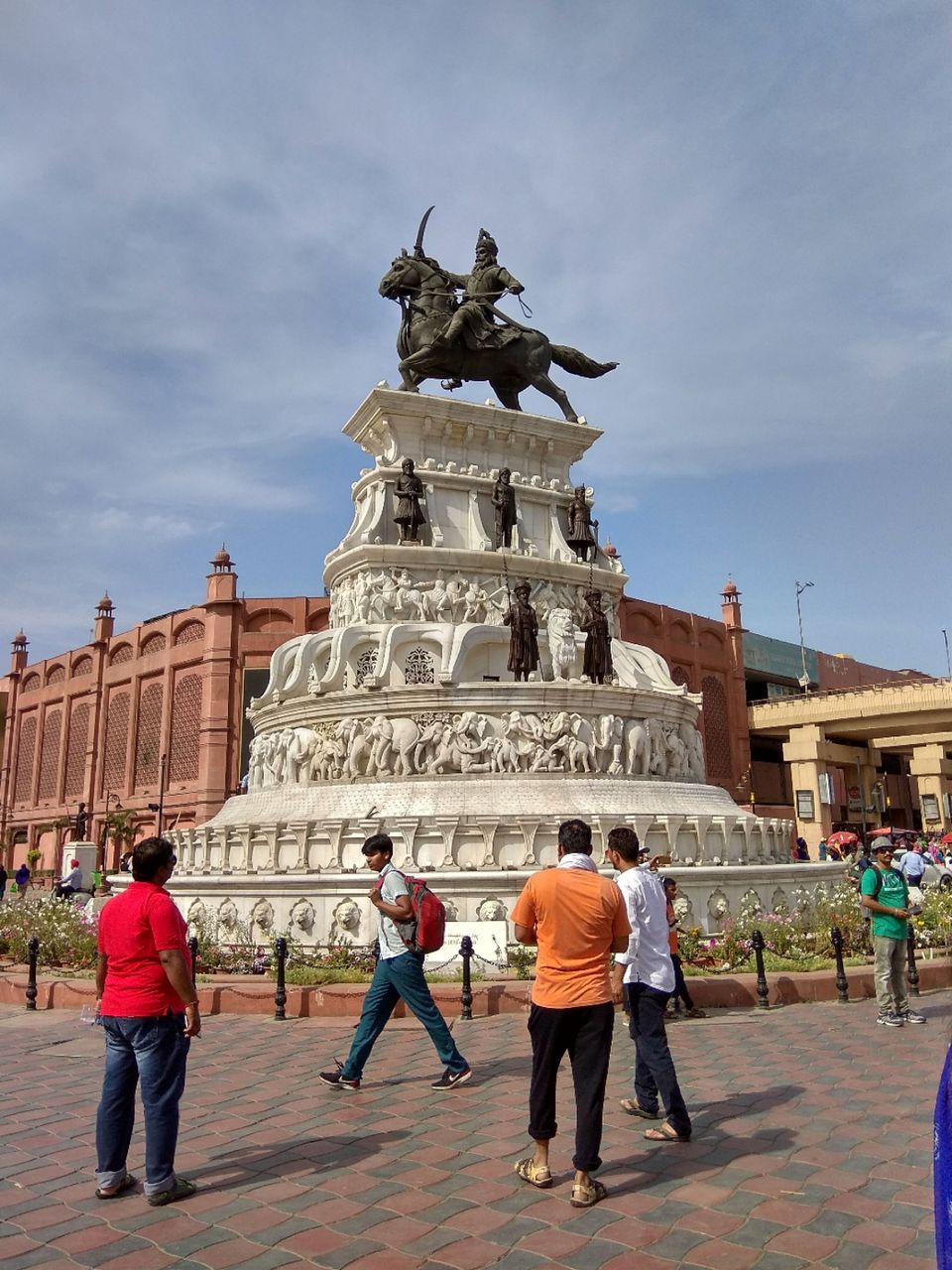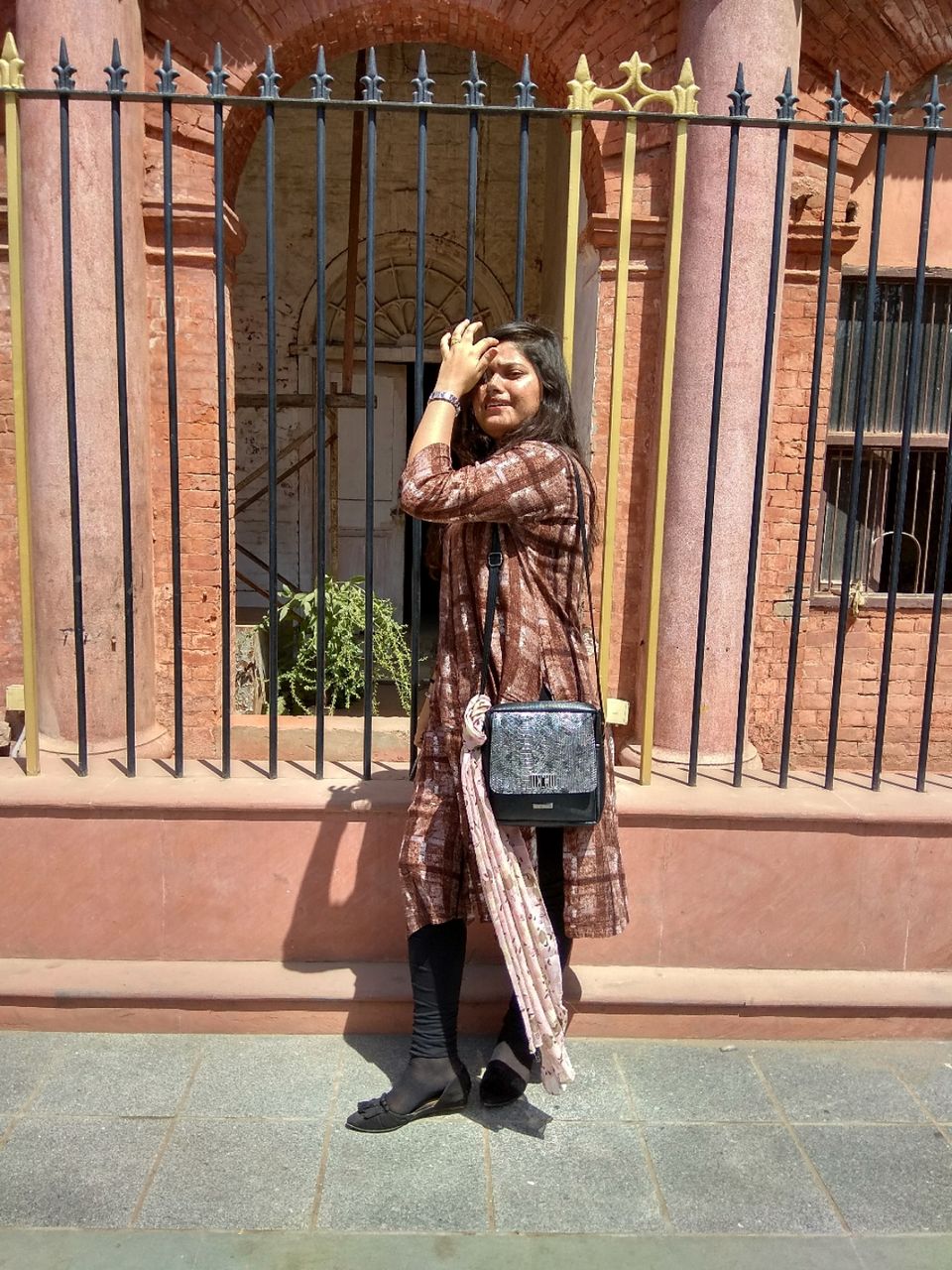 I along with my friends planned to visit the magical city of Amritsar that holds a significant history of independent India.
AMRITSAR is 399kms from DEHRADUN. We could have travelled by a tourist bus or a car but we choose Train to make it easy. 7pm was the time our train left  Dehradun station and our journey thoughout the way was quiet comforting. Due to seasonal rush we couldn't get a 3rd AC compartment but thankful enough we got tickets for sleeper class. It wasn't as wrose we thought it to be as it was the month of april,2019.
The only drawback was you have to carry your own blankets and pillows because our compartment became too cold during night. Also, don't forget to keep your luggage safe.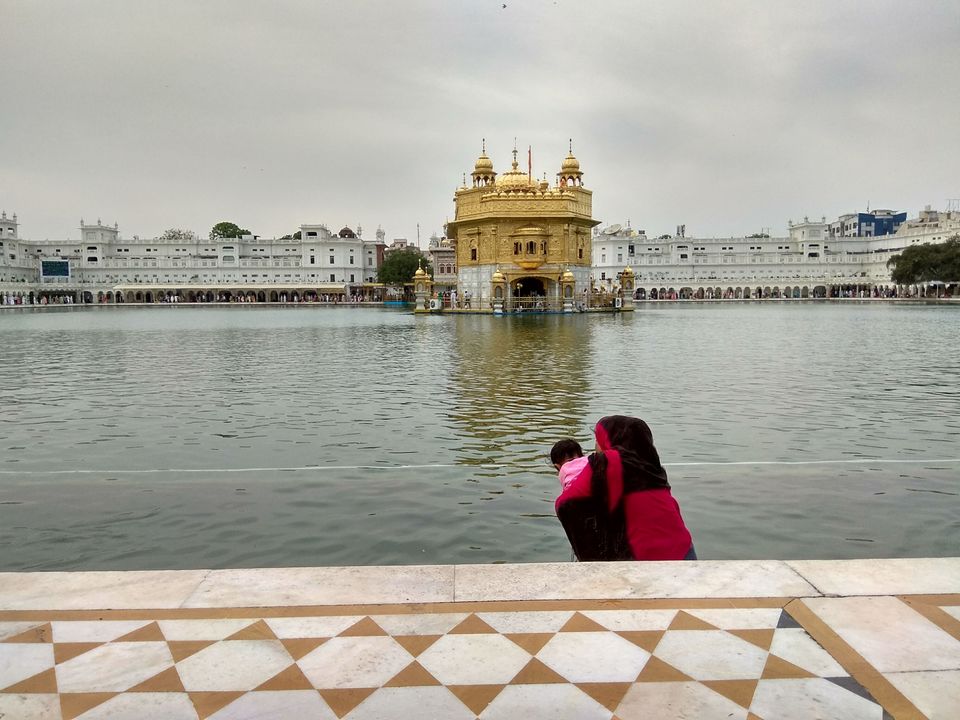 After we got some time left we visited the mall and did a little shopping and ate lunch at a very famous dhaba there.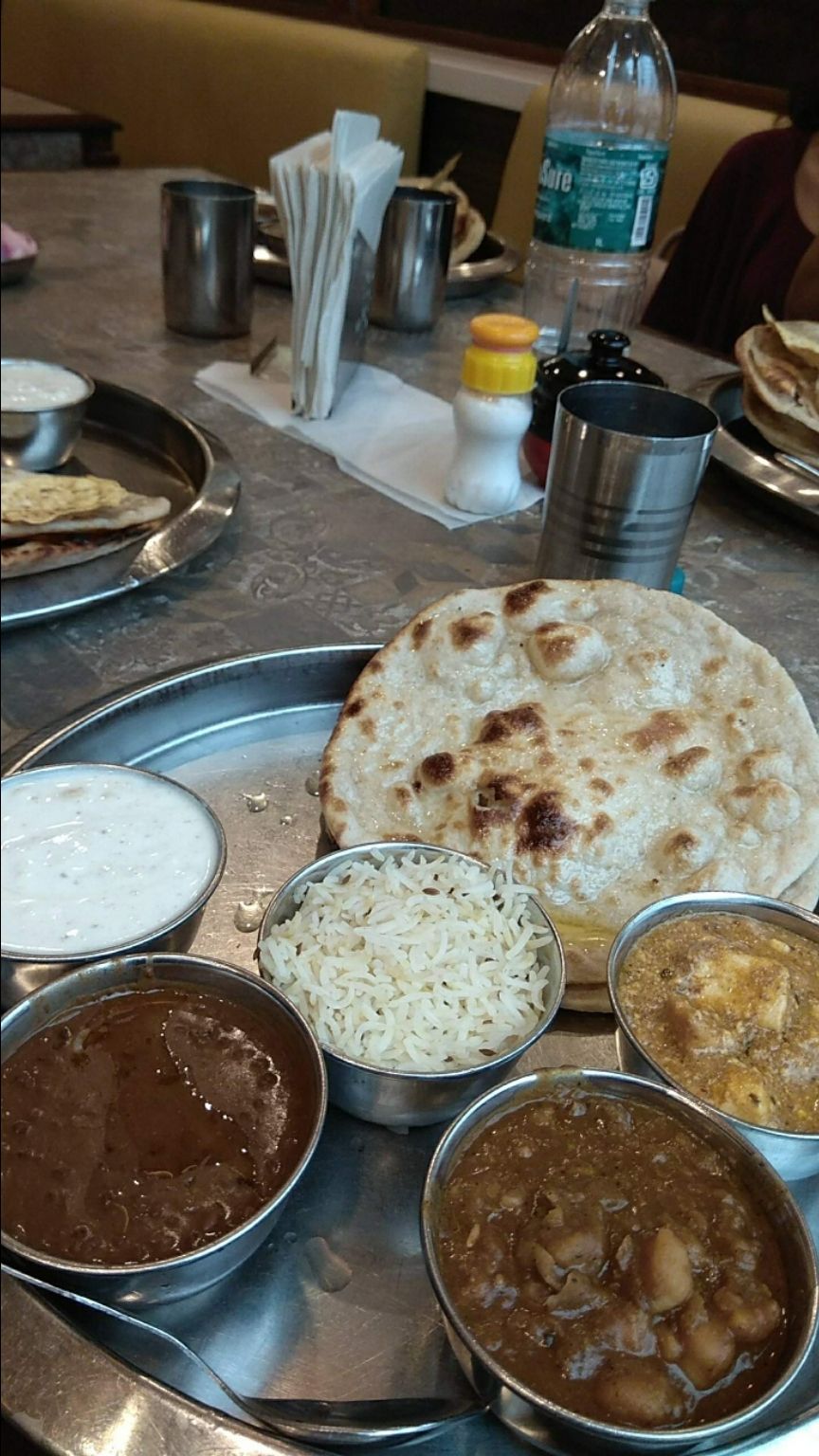 The same day we had our train to chandigarh. We took train from the station and around after 5 hrs we reached chandigarh via jalandhar.
We again fetched a local vehicle and got a hotel near by (I'll leave the info for hotel via picture).
It was quiet reasonable. It costed 900 for 2 rooms for 1 day and 1 night. The rooms were again very clean and fully AC with attached bathrooms and tv and room service.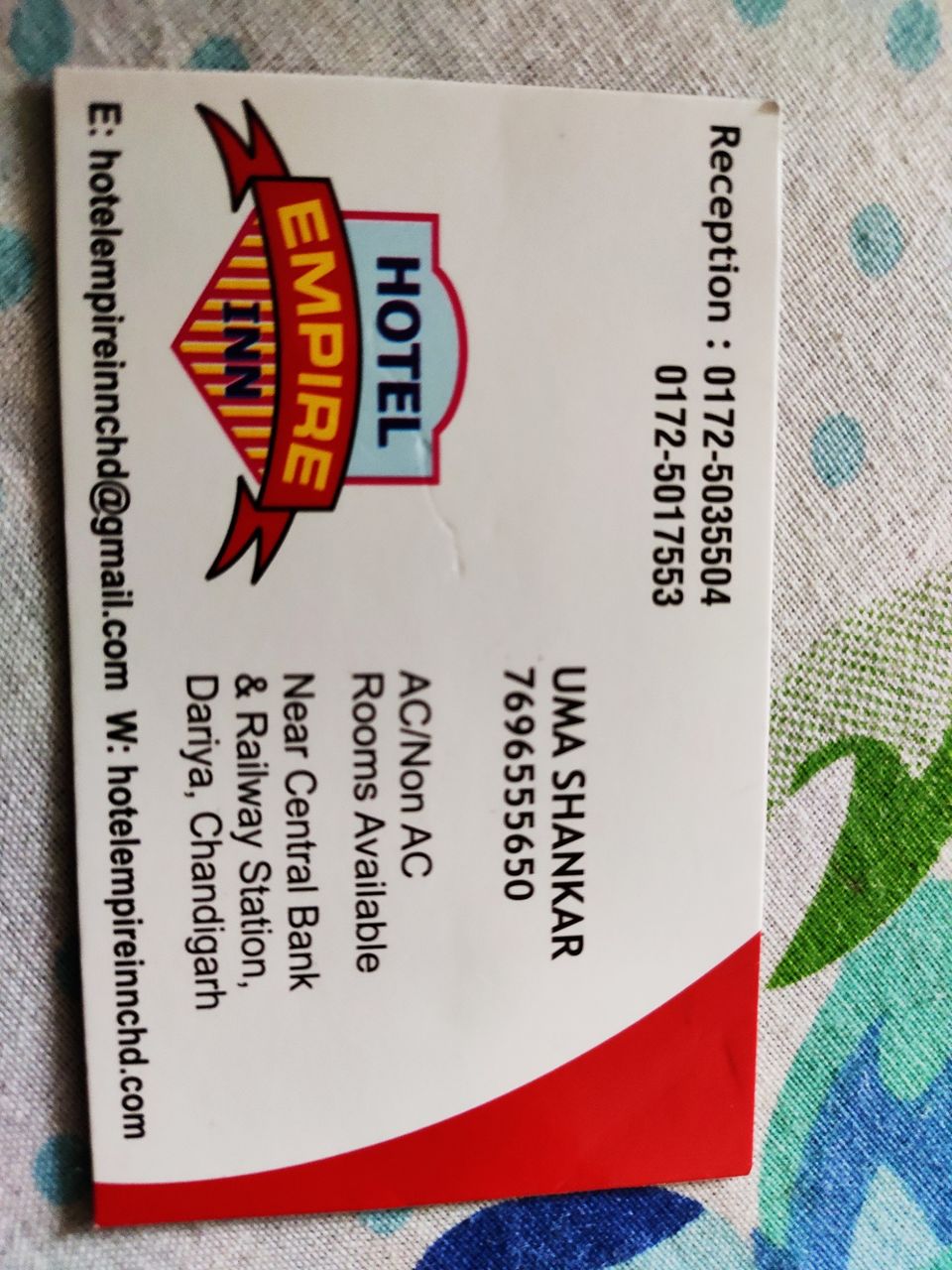 The other day we roamed around a little in chandigarh and the same day we had our way back to Dehradun. Via bus.