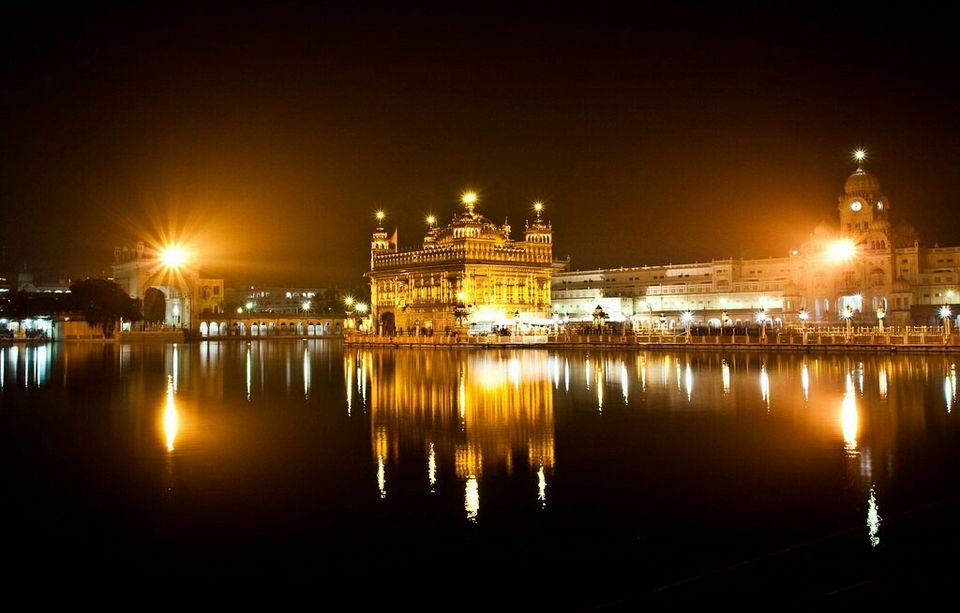 The sole reason we planned a trip to Amritsar was Golden Temple. I think most of us visit there for the same reason. Everything else is bonus!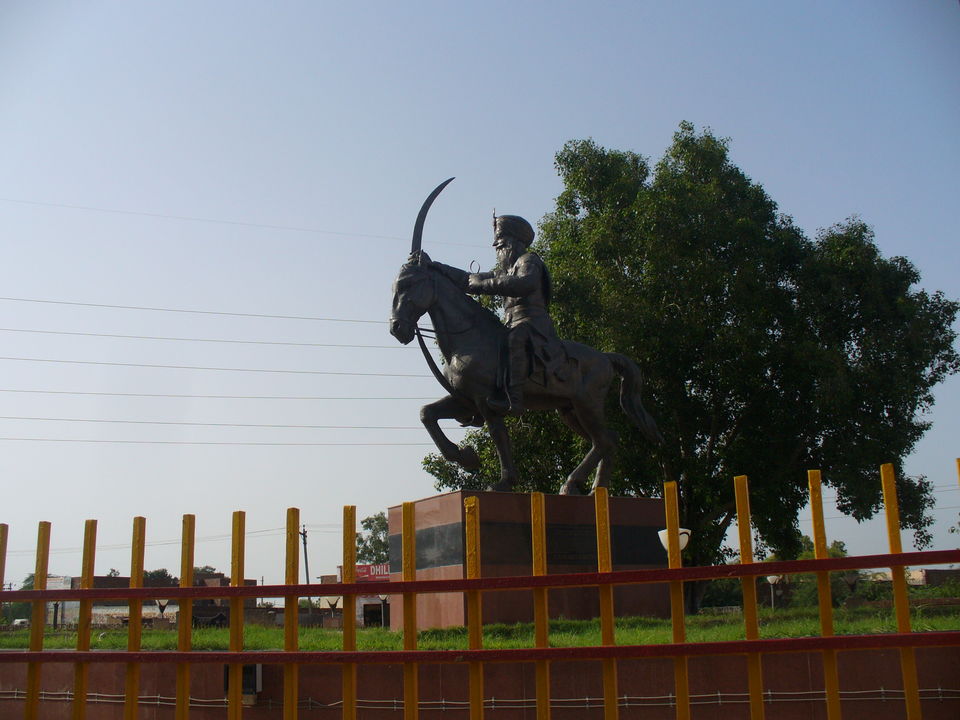 Amritsar is a fine amalgam of religion and culture. It is a soul of Sikhism in India. Amritsar is one of the most foreigner visited places in India and there are separate arrangements (Needless to say, free) for them at Golden Temple.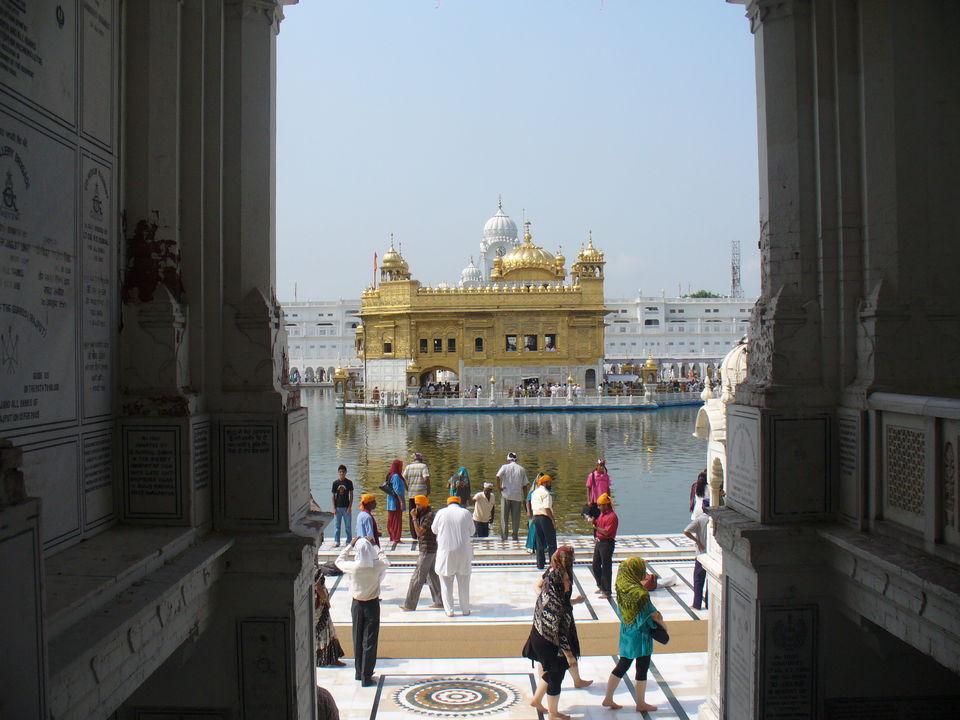 Harmandir Sahib is popularly known as Golden Temple because of the gold plated structure.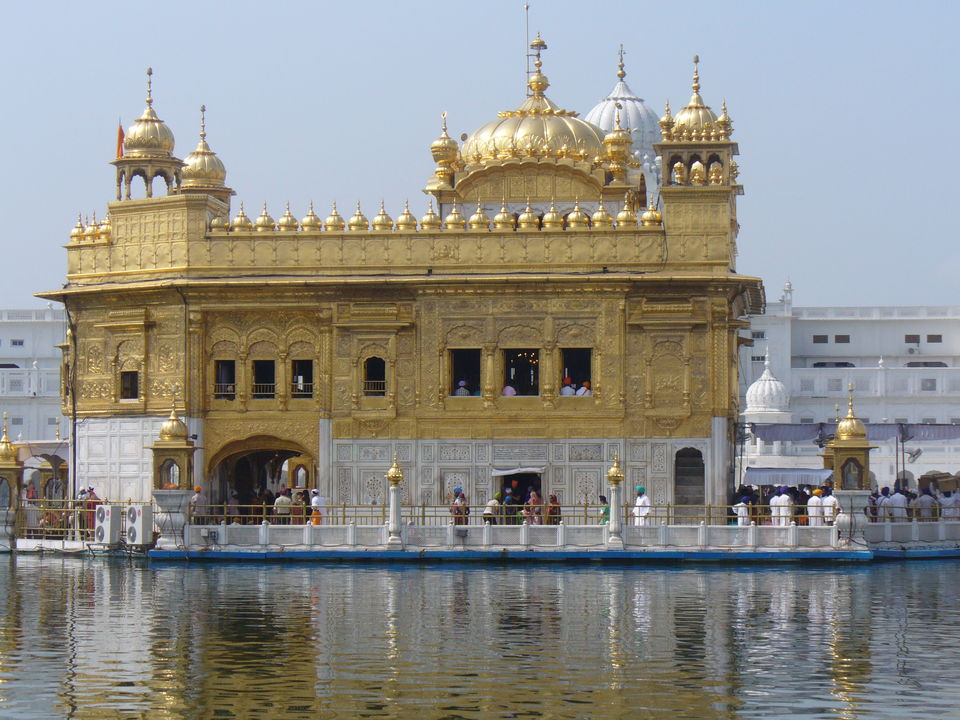 Golden Temple is encircled by a lake. The aisle in the lake takes you inside the Golden temple. Tons of devotees of all religions gather here to offer prayers and take a dip in holy water every day, still surprisingly; discipline reigns. They welcome every pilgrim with open heart and equip free accommodation and incessant (24/7) meal services (More than 70,000 people are fed in the free kitchen every day). Everyone is invited and accepted the way they are. No one is judged here. You feel compassion and love all around.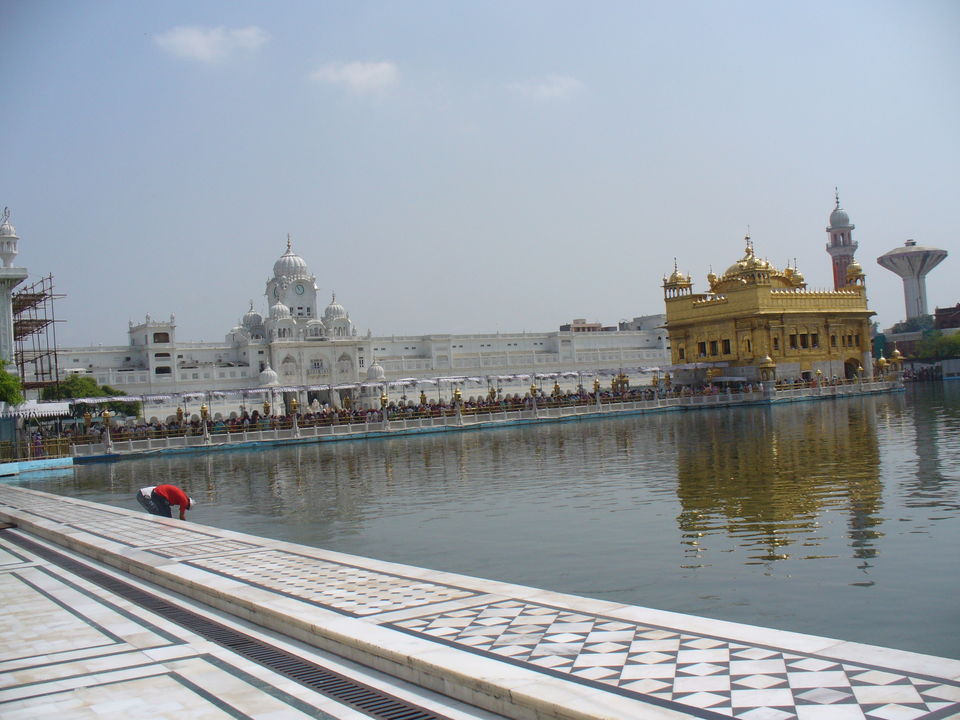 It was a heavenly experience altogether, meditating by the banks of serene lake brimming with fishes, relaxing on the spotless clean floor, admiring the beauty of Golden Temple. Kirtan played in the background is soothing and sets a perfect sacred mood. We could sense the vitality, devotion and reverence in the air and ambience. I felt an immediate connection with the place as if one belongs.
It's important to mention here that washrooms were unusually (In context of India) clean that you could even don't mind going barefoot.
You'll have to wait in the long darshan line because Golden Temple is visited by huge number of people every day. Hold onto your patience as queue slowly moves ahead. No one pushes or coerces here. Discipline and decorum is maintained all through.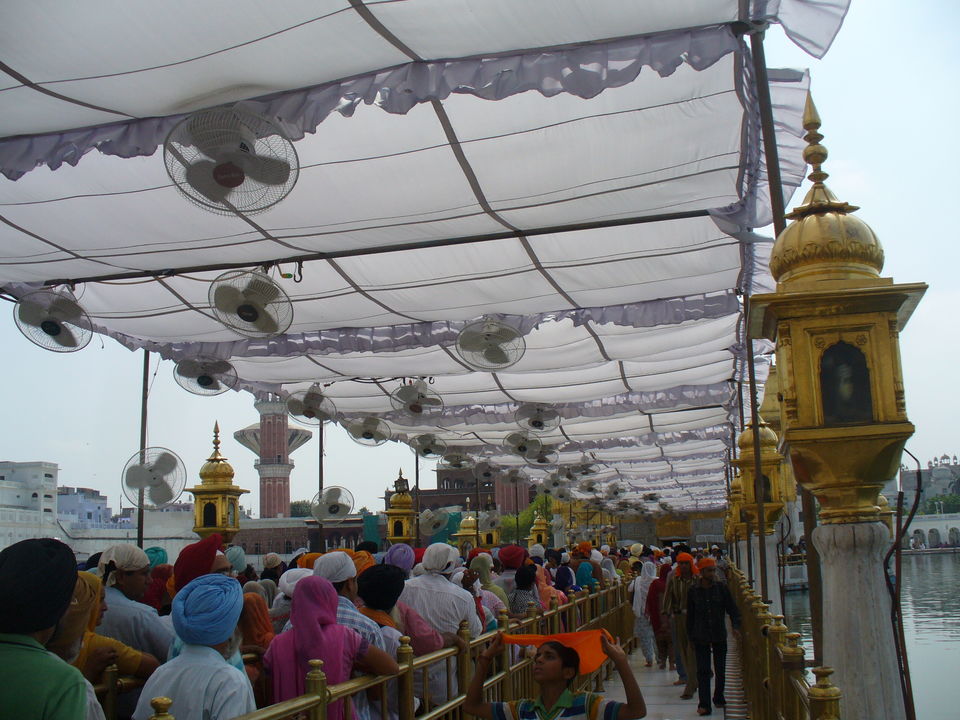 Once you get inside, you are awe-struck! Insides are magical and utter creativeness. Take your time to soak in the magical Gurbani and lovely intricate interiors. I've never seen any religious place as serene and as beautiful as Golden Temple in my life. Photography is prohibited inside the gurudwara. All you can do is capture the beauty and art with your eyes and store it in your mind.
Everything, right from the langar to the humble seva or volunteering, is done with so much devotion and love. Away from the demon of commercialism and ostentatiousness, Golden Temple stands apart. It's the way religious shrine is ought to be. Just a pure and elegant experience.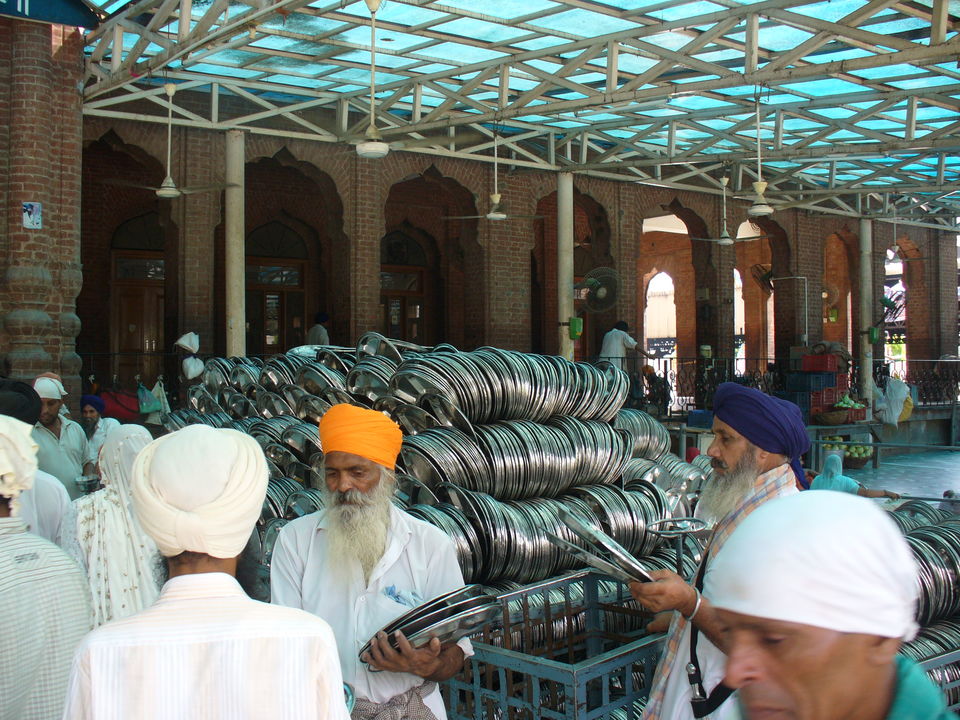 People volunteer for the daily chores of gurudwara viz. cleaning, distributing prasad, cooking and serving meals, maintaining discipline inside the premises, helping old people, washing utensils and so much more. No sign in or sign out register is maintained. It all just seems to happen naturally. Everyone coming for darshan engages in one or the other duty or seva and the experience is authentic and organic. This is here, we learn that no job is too humble to handle and everyone is equal no matter what at the abode of God.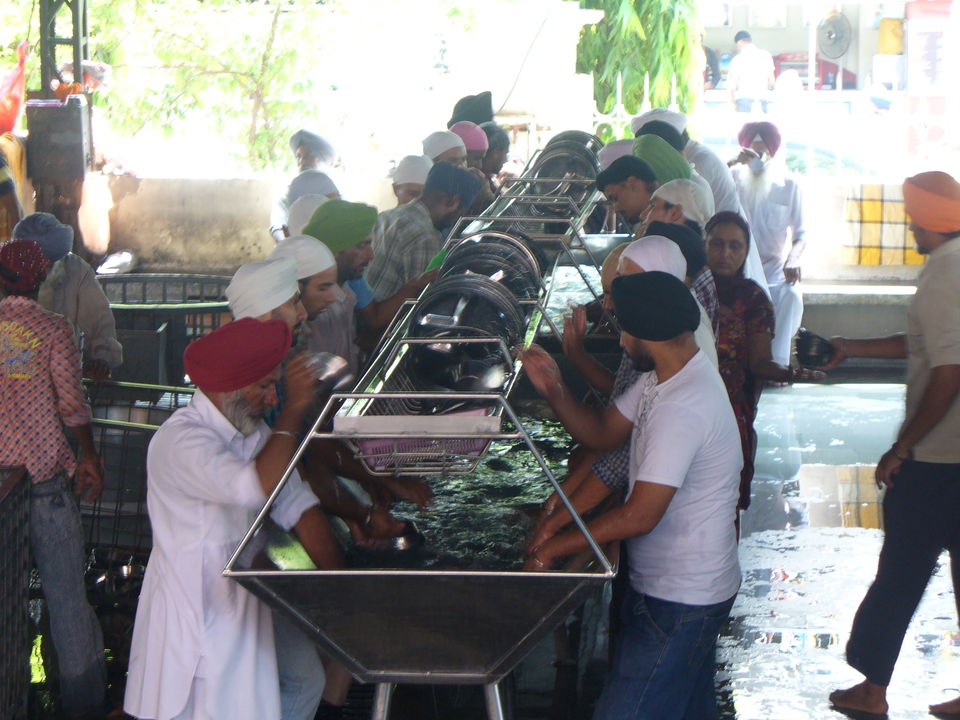 Golden Temple needs one full day. It's very much recommended to spend a night here. Grab a sleeping mat or sprawl on the raw marble floor near to the holy lake and immerse yourself in the enchanted experience. Golden hours (sunrise and sunset) are divine and remarkable here. As the sun goes down, the Golden Temple is soaked in beautiful and vivid shades. A soothing and spiritual experience that is etched on your memory for lifetime.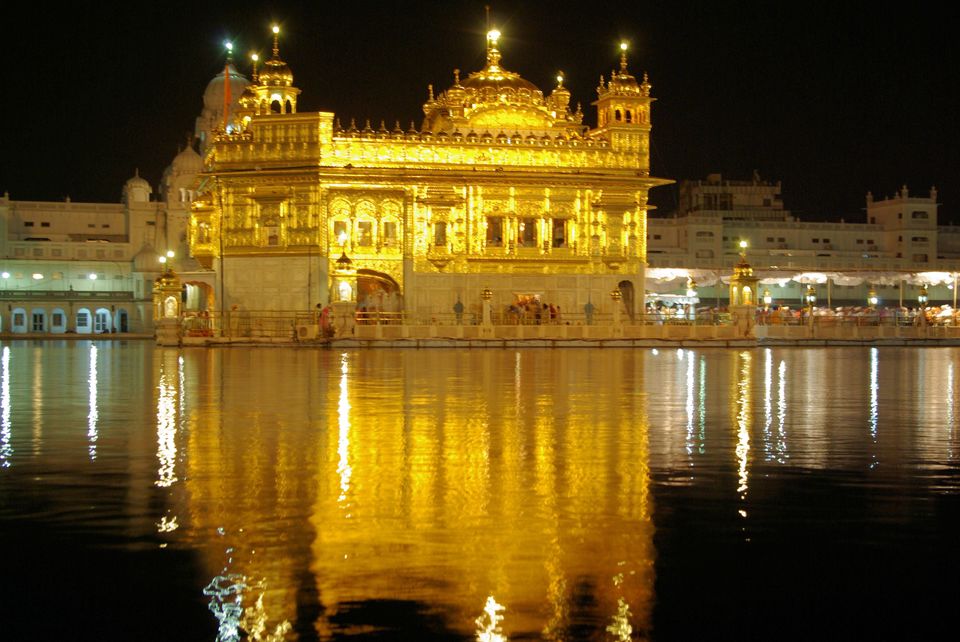 Visiting the Golden Temple was the best religious experience I've ever had in my life.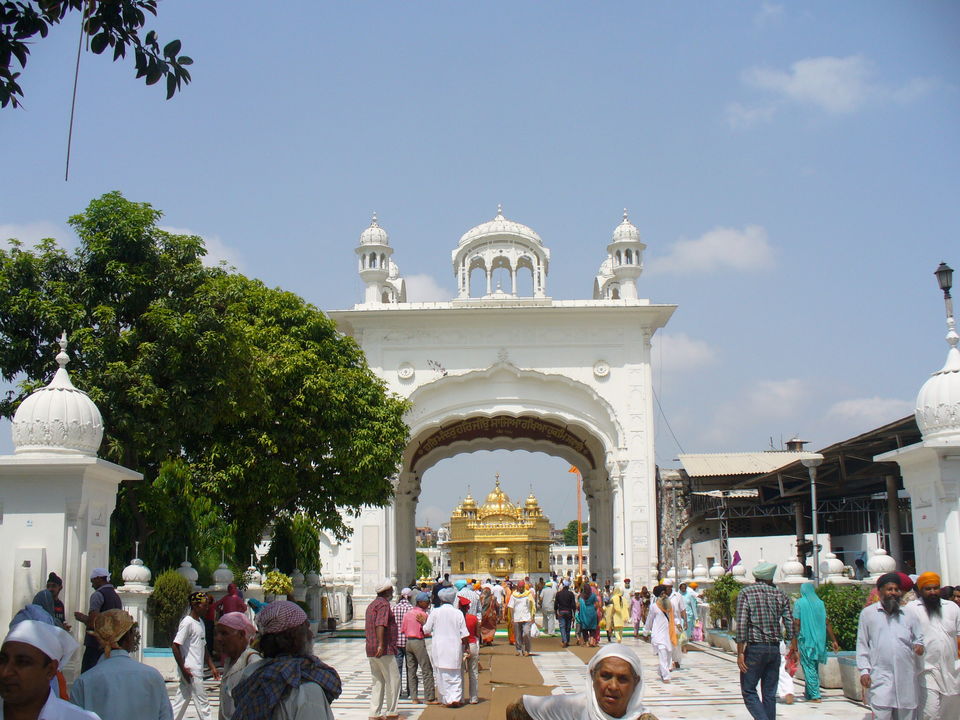 Visit to Amritsar is incomplete without relishing the famous Punjabi cuisine. Amritsar is packed with 'dhabas' that serve appetizing Amritsar specialities cooked in pure 'desi ghee'. We ate Chole-Bhature and Punjabi Thali at traditional dhaba. The culinary display is so good that you start fantasizing about food.
If you want to experience all things Punjabi, do pay a visit to narrow lanes of Old City Bazaar in Amritsar. You'll find traditional Indian wear, beautiful and colorful bangles, popular Punjabi jootis and other knickknacks. Meandering through the narrow alleys of the old Amritsar wadded with age-old havelis is a lovely experience in itself.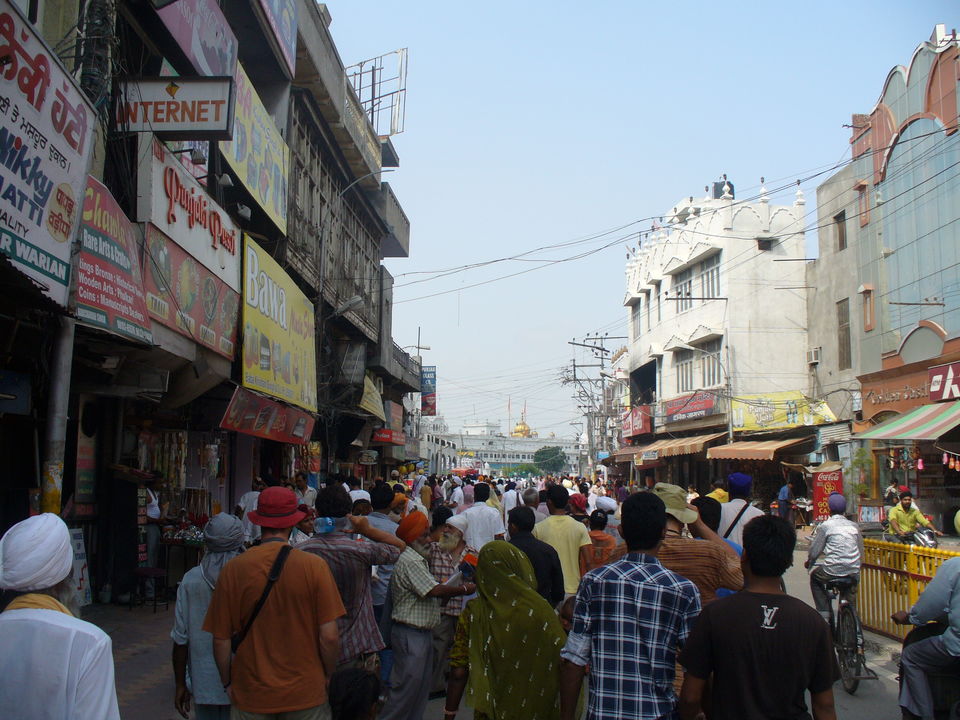 We visited Wagah Border for famous Beating Retreat ceremony (lowering of the flags) which is carried out and enacted by the armed forces of India and Pakistan at the border every evening. People on both sides brim with patriotism and cheer on their countrymen enthusiastically. Mics play patriotic songs. It feels like we are attending a cricket or football game in a crowded stadium. While witnessing the ceremony; I felt that the armies were trying to let out their anger and animosity for each other in a professional or official or approved way. The way people from both sides were howling as if trying to outdo on each other and army-men with boorish expressions were lifting their legs in the air displayed that hidden antipathy. I felt somewhere this over-hyped ceremony is doing more harm than good by materializing the concept of borders. Do we really want borders? Do we really want bitterness between children of God? Don't we all crave for peace and love?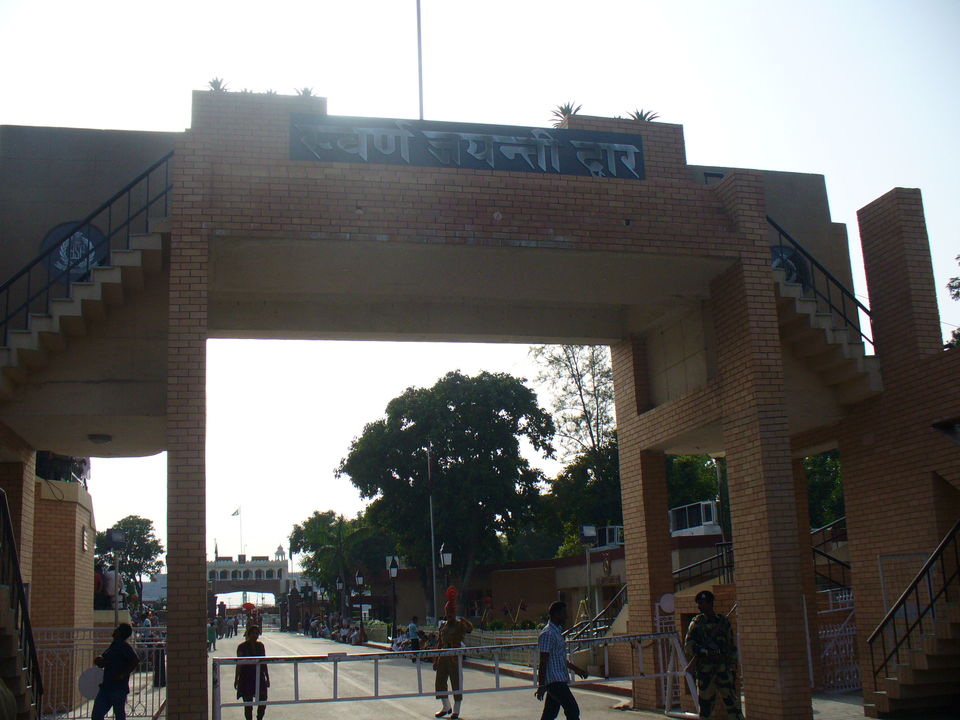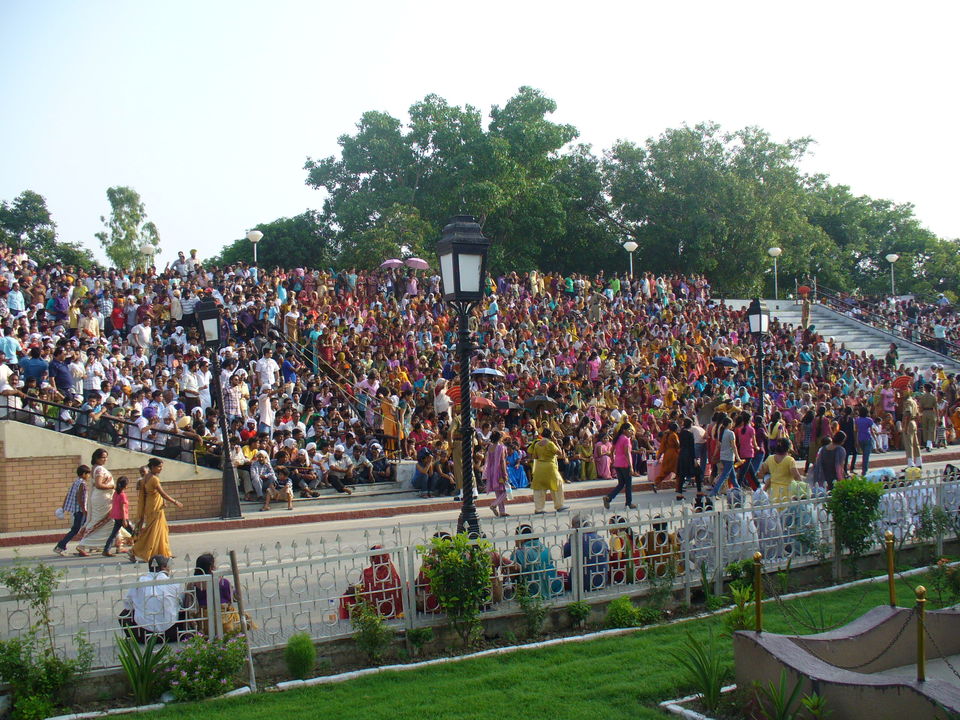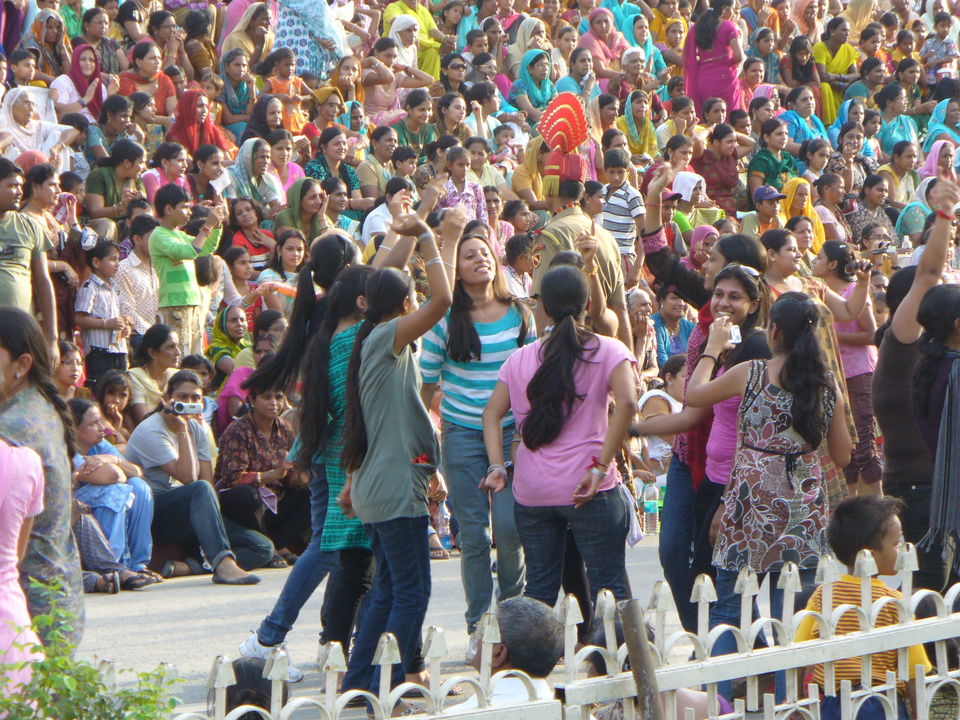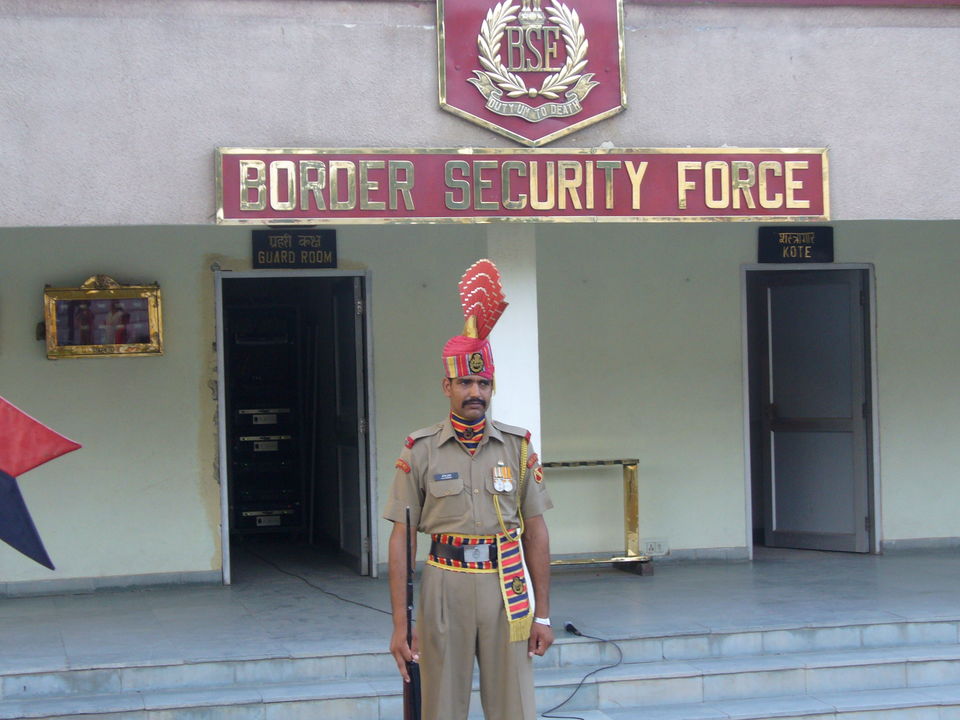 I was forced to think more about all this after my visit to Jallianwala Bagh. It's a harsh witness to one of the most cruel massacres ( that didn't even spare women and little children) of the pre-Independence era. This tragic incident has left a deep scar on our minds. Though this place has been restored into a beautiful public garden, however it just oozes sadness and agony. Beauty of the garden fails to attract you but just a tide of emotions and sorrow gushes over you. And the narrow entrance to the memorial of national importance and remembrance is outlandish.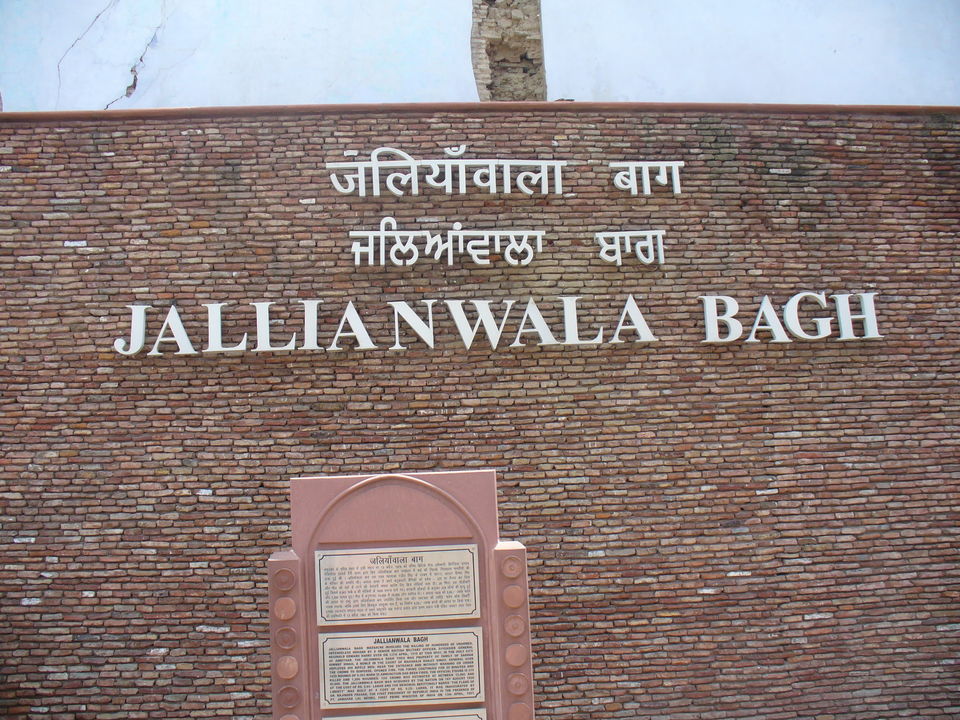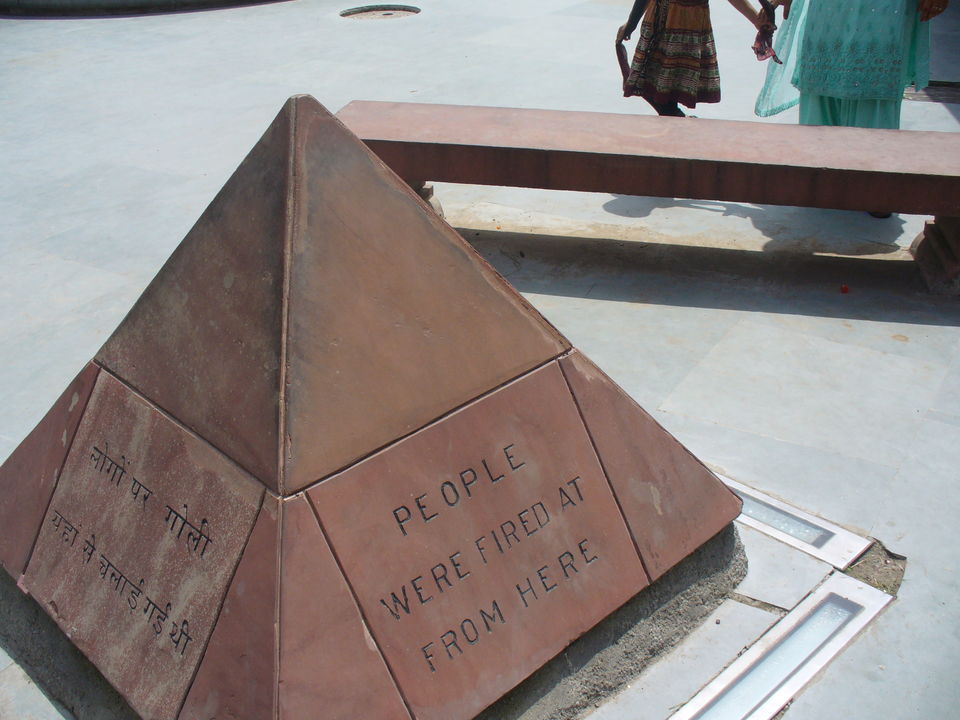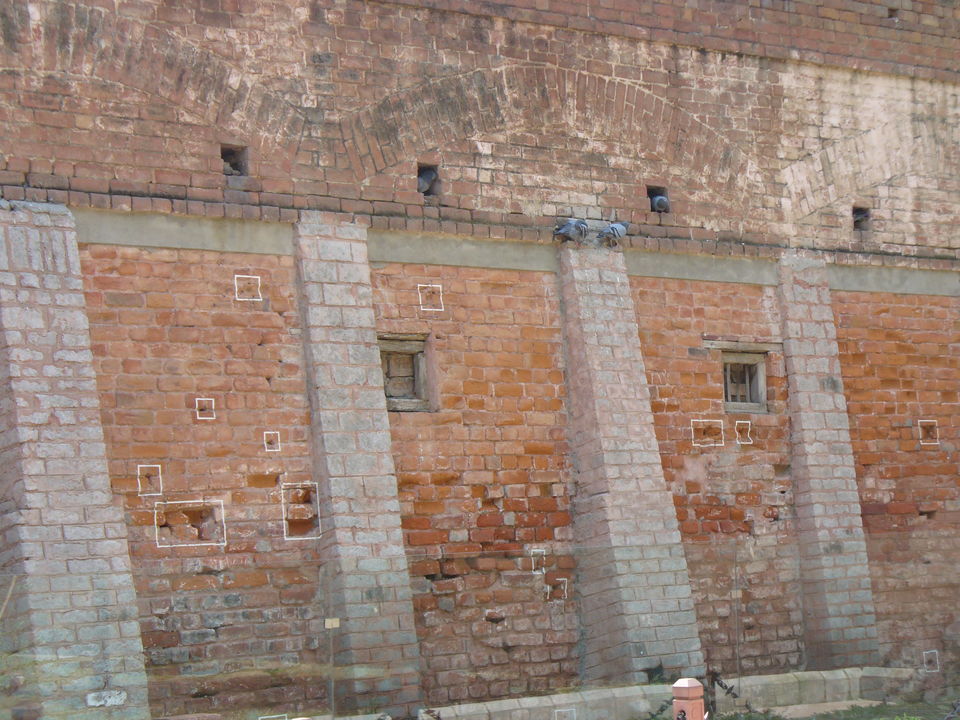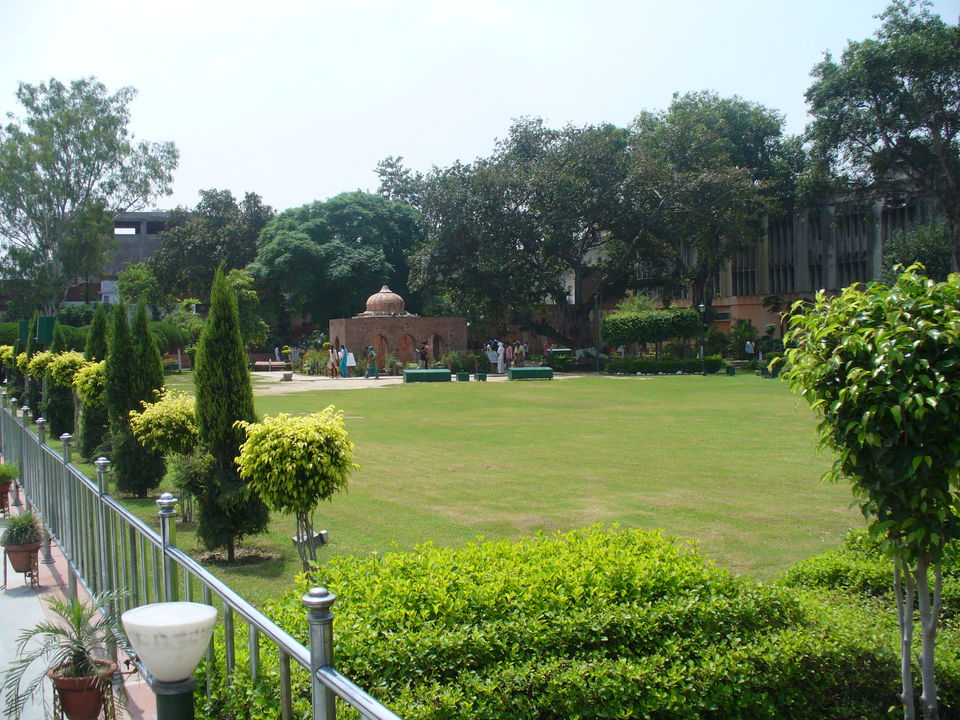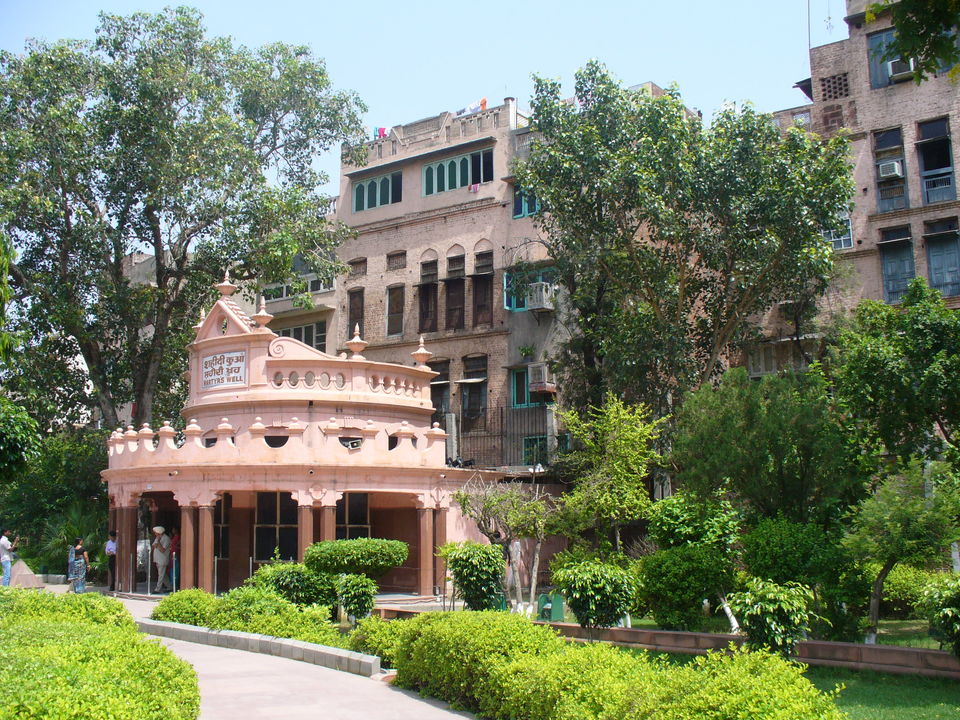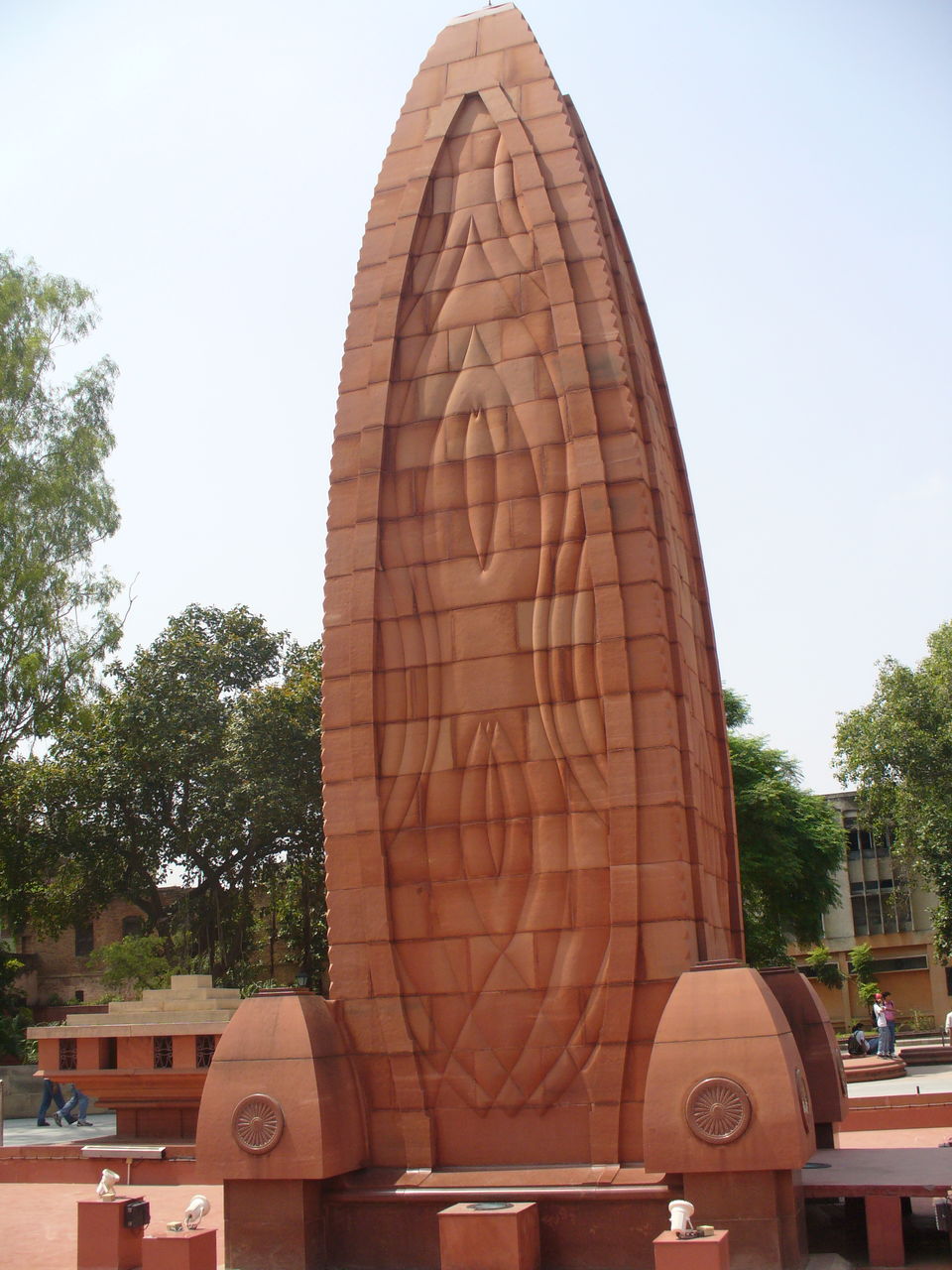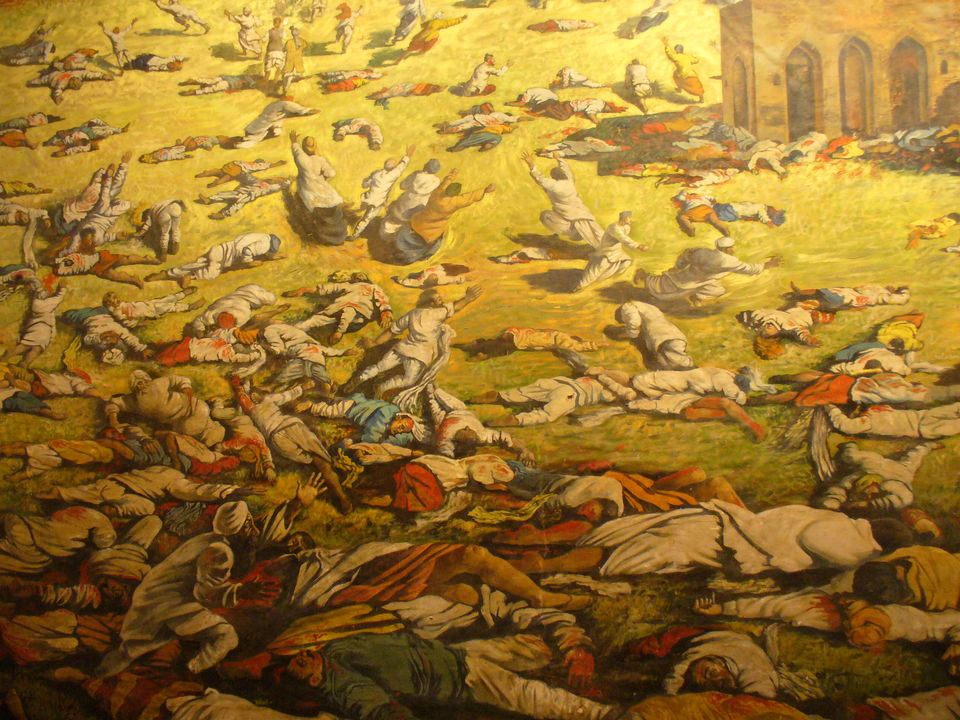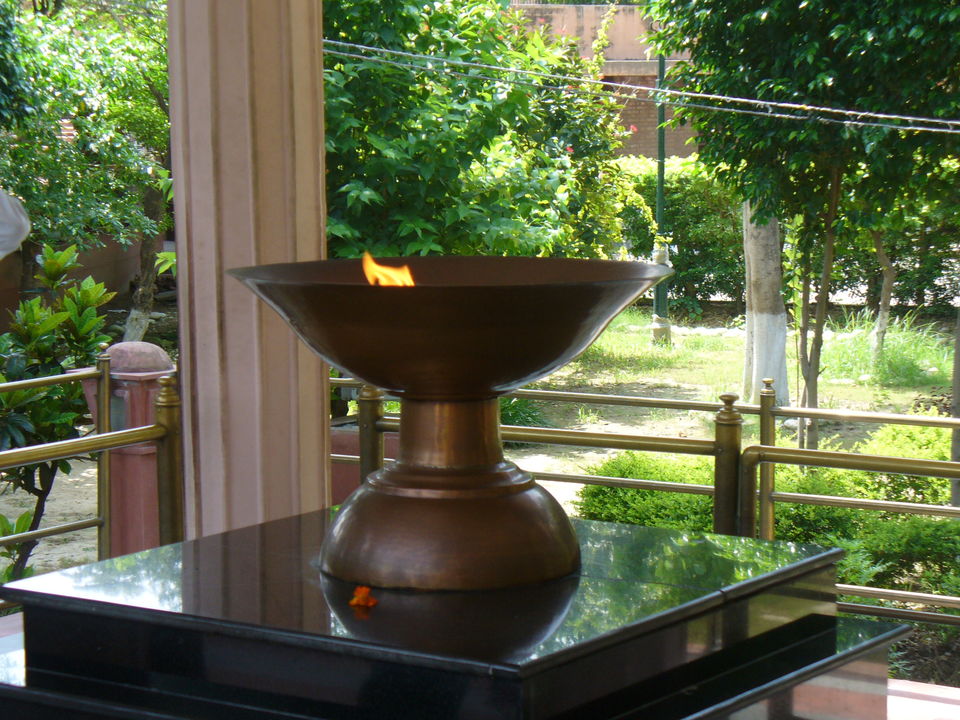 Anyhow, Amritsar treated us well. People were wonderful and welcoming. Amritsar is one place that has retained its culture and values while accommodating tourists and visitors of diverse cultures and religions. I would love to visit Amritsar solely for Golden Temple and awesome shopping experience.