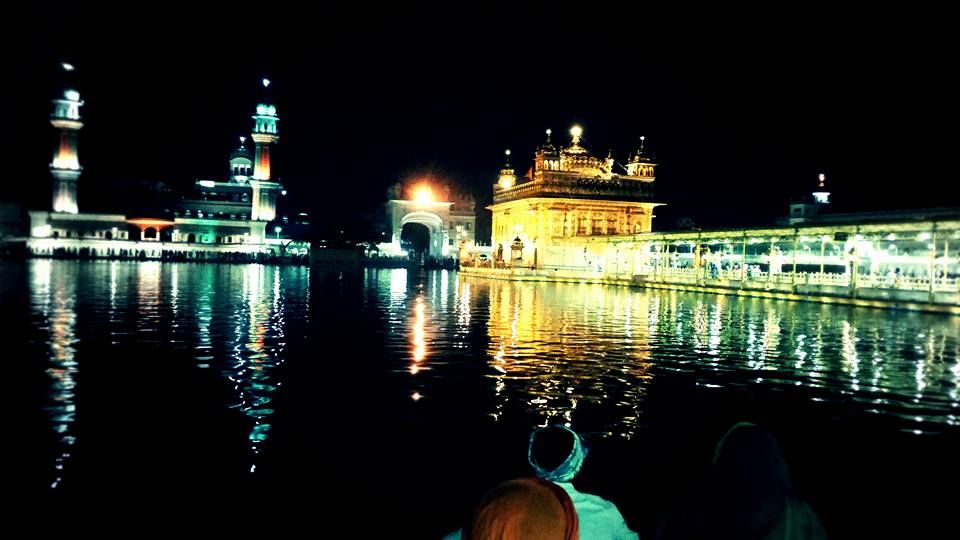 Amritsar.. A full package for traveller because you can see those things here which you read in the books from your childhood.
A Place where you feel more Indian and you can imagine a blur picture of freedom fights.
A city where no one can sleep without food because in the golden temple there is no discrimination for anyone basis on anything.
We started our journey from Delhi on friday evening via Bus (There are so many buses which take 8 to 10 hrs to reach their) I prefer night journey so that I can save my time and reac to the destination in morning with fresh mind.
In the morning we reach their with full of excitment and energy but lil tired and needed to fresen up so first we go and check in our hotel which was near to Golden temple and jallianwala Bagh (aroud 700 mtr).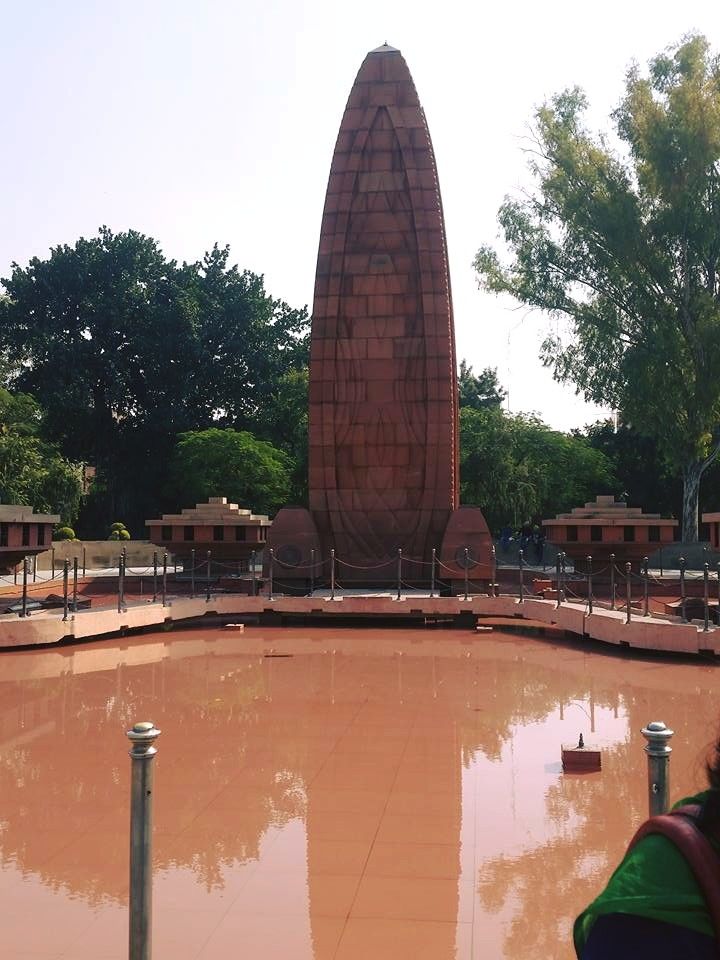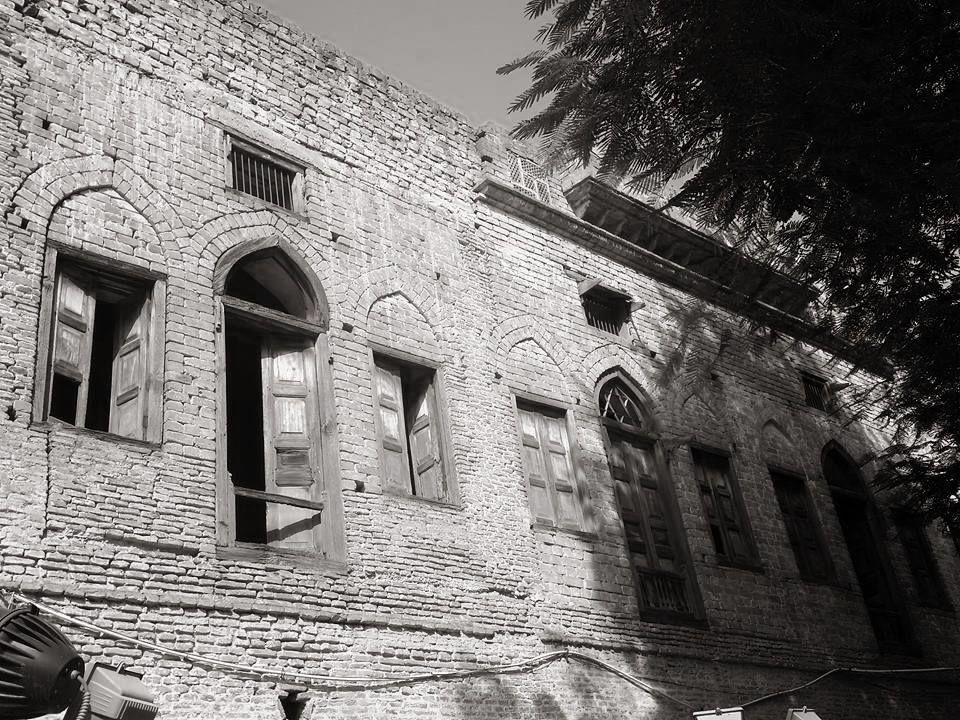 After freshn up we start our journey wih golden temple after that we were go to see jallianwala Bagh (It is a public garden of 6 to 7 acres, walled on all sides, with five entrances) Both places are nearby you can walk from one place to other it hardly take 5 min. On 13 April 1919, that was the day of Baisakhi, Dyre bring Sikh, Gurkha, Baluchi, Rajput troops from 2-9th Gurkhas, the 54th Sikhs and the 59th Sind Rifles at the bagh and On the instruction of Dyre they entered the garden, blocking the main entrance after them and fired on the crowd for about ten minutes.Around more than 1,500 injured, with approximately 1,000 dead.
When we listen this we can't imagine the situation of people who were trapped and murdered by Dyre. When we rach their we saw bullet mark on wall and heartfelt sorrow but we feel proud as well because after that much of suffering our freedom fighters never stoped even they motivated themself and take a revange in the form of freedom. We respect them and saute them.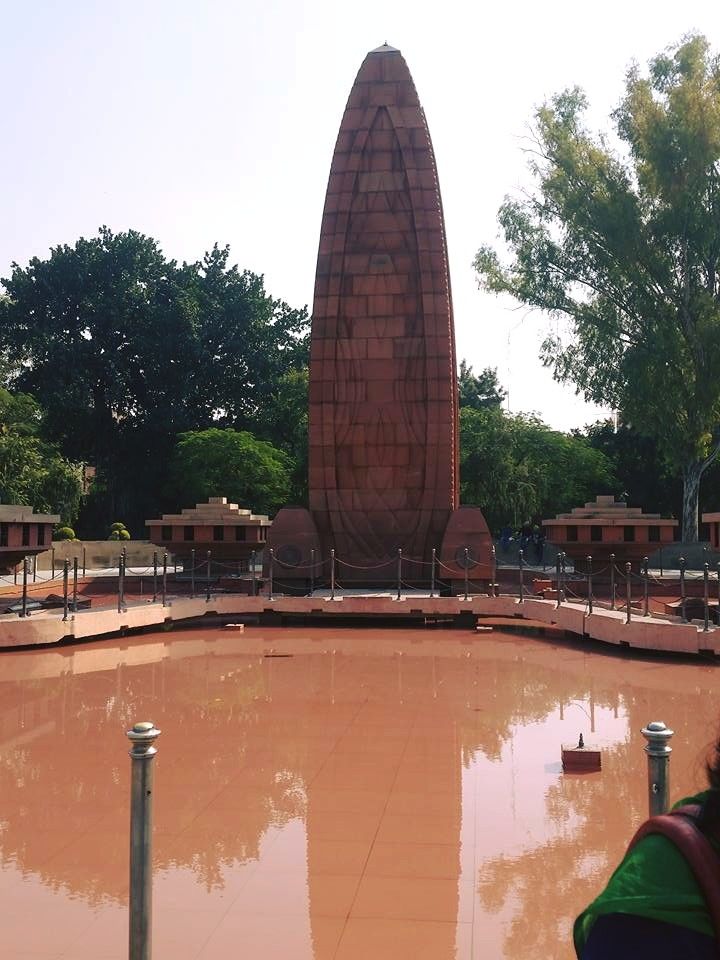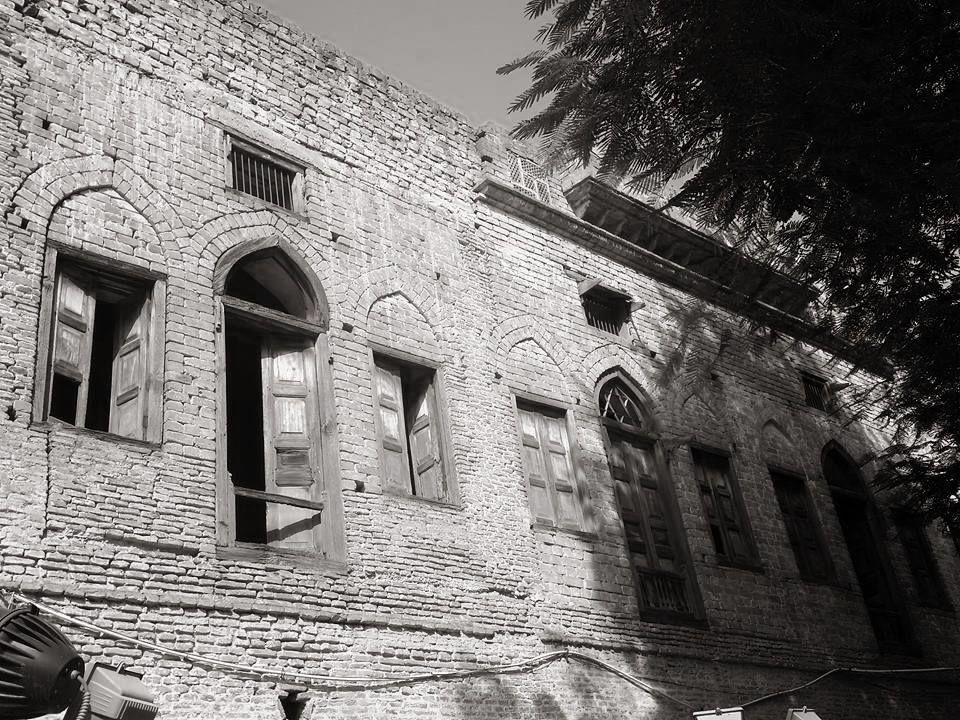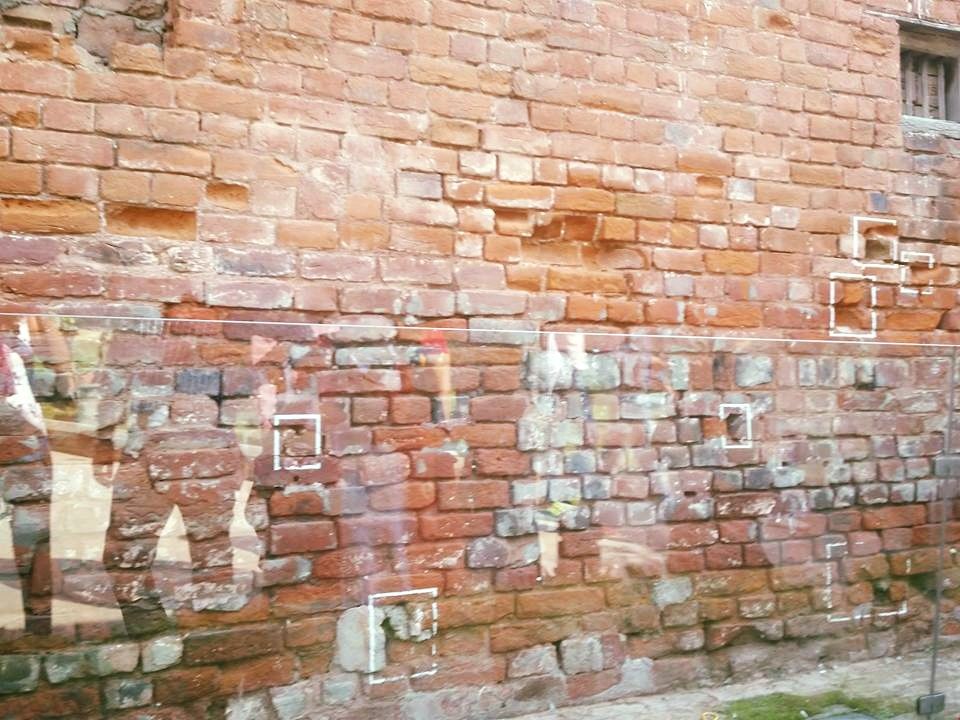 After this we decide to go to the Wagah Border. Its around 32 km from Jallianwala Bagh and took Max 1 and half hour to rech their. Either you can book cab or auto which was easily available at jallianwala bagh gate or if you are a solo traveller then you can take shareing auto It will cost you cheap and yes they booked for both side to and fro the wait for you and bring back to Amritsar. But when you make a plan consider the timing otherwise you will go and will not see anything.
The Beating Retreat Ceremony starts at 4:15 PM in winter and 5:15 PM in summer. It lasts for about 45 minutes. Not everyone can get in, so you need to arrive at least an hour before the ceremony. The border gate remains open from 10:00 AM - 4:00 PM, but you need to arrive before 3:00 PM to witness the ceremony.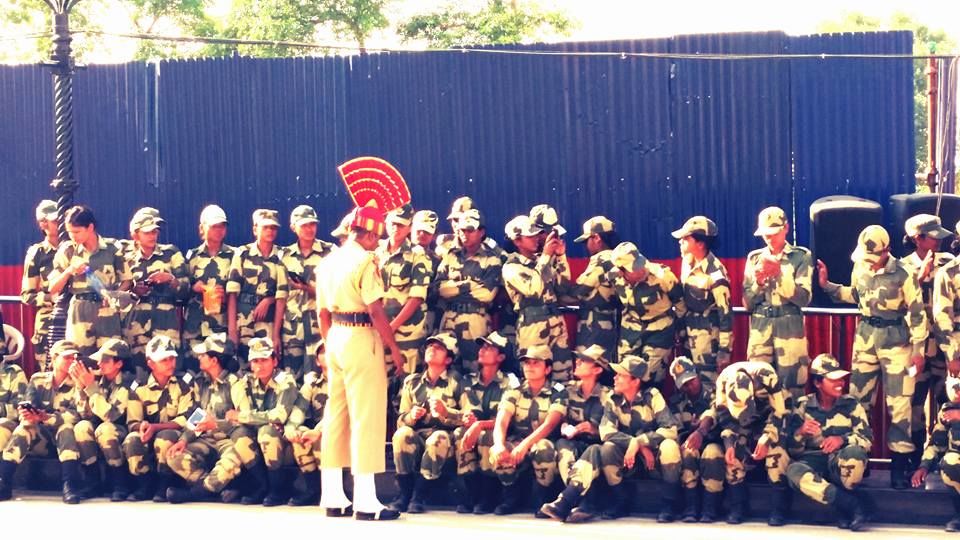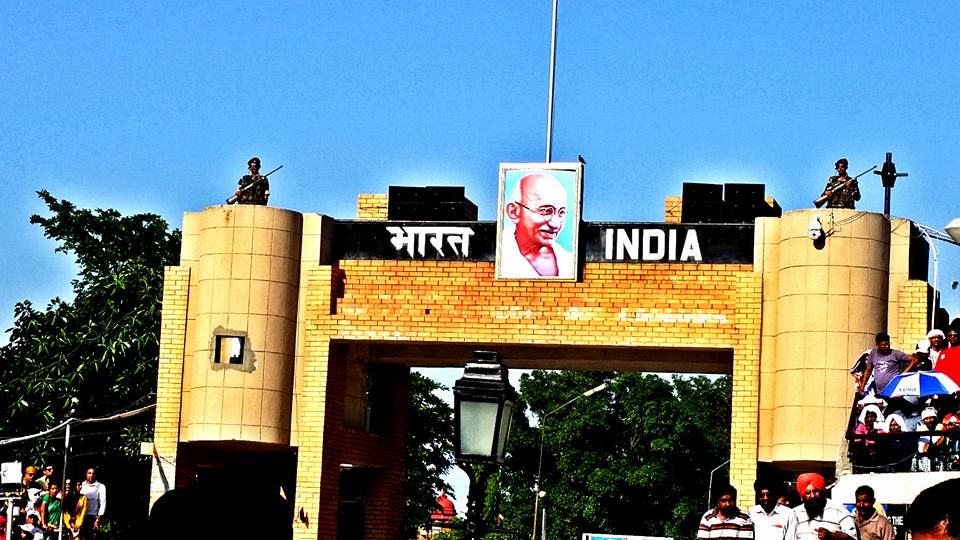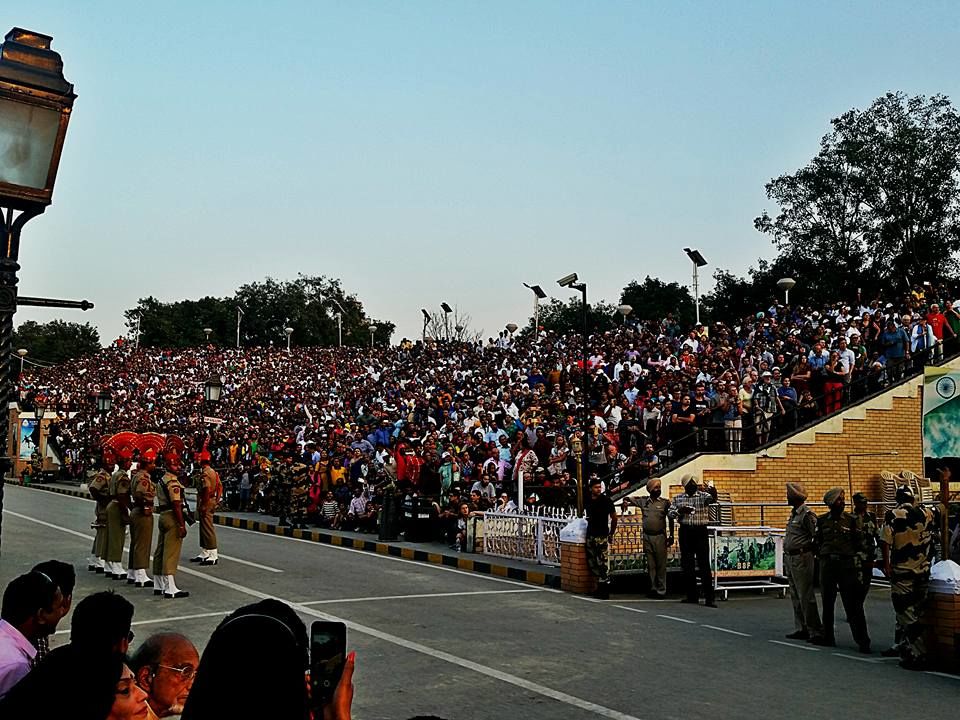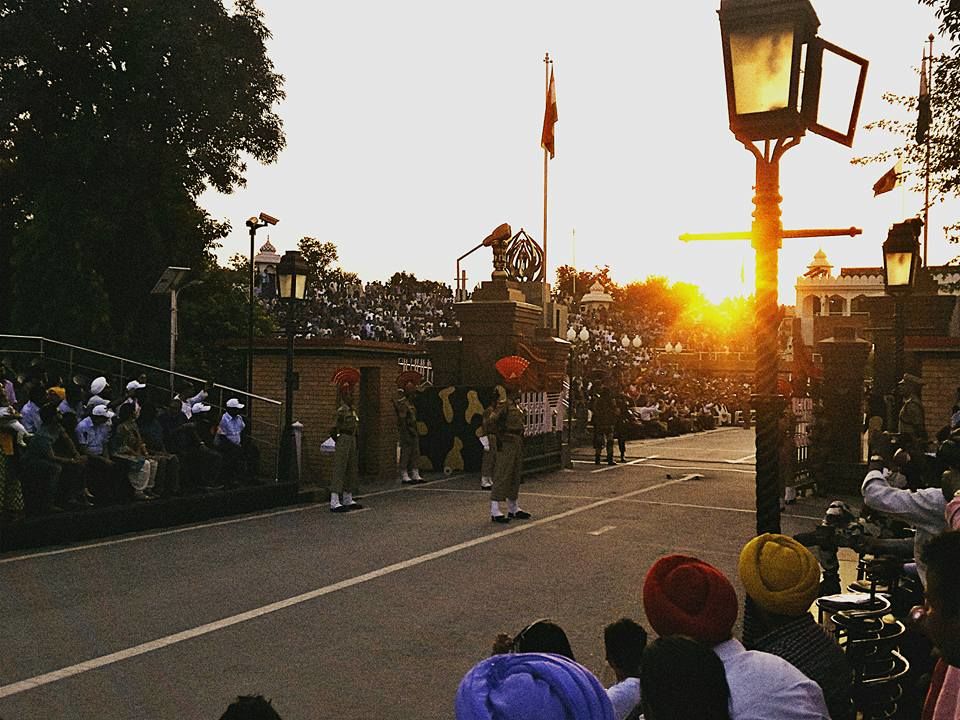 When you will see the whole ceremony I guanteed you will feel more patriotic and your respect increase for our Indian Soldiers. We feel refresed and energetic in the whole ceremony even after the ceremony as well.
We come back to our hotel and take some rest to regain our energy because we have to go Golden Temple once again to see that in night and yes we are lucky because golden temple was decorated for the Guru Parv and also we want to eat in langer.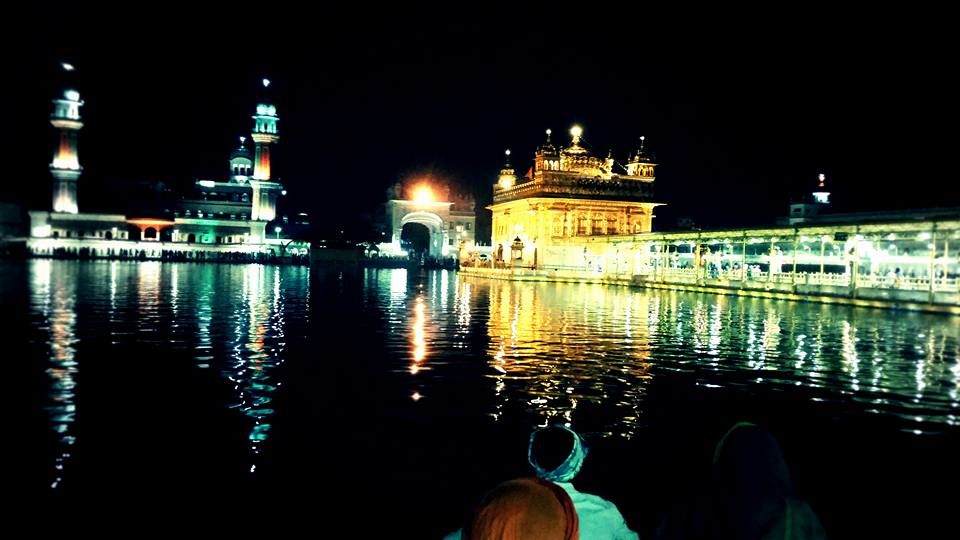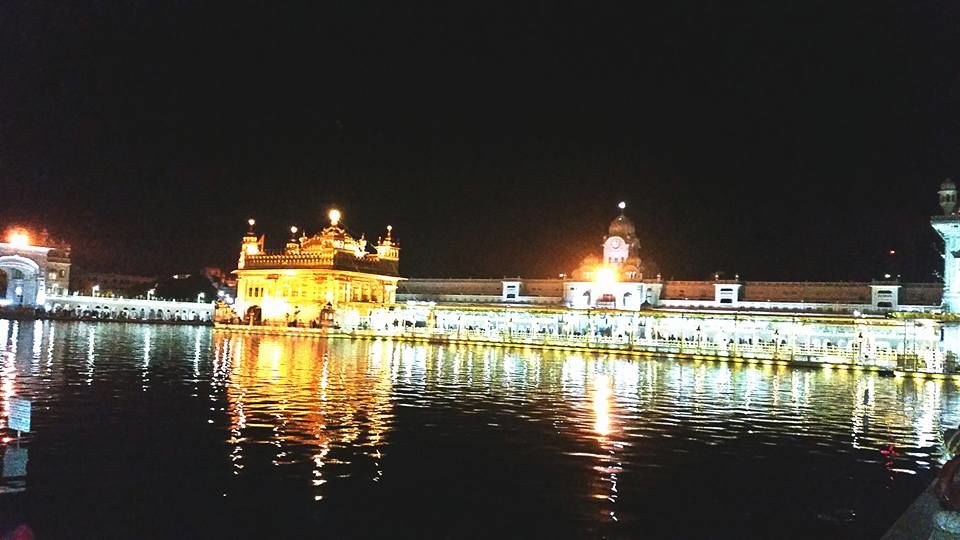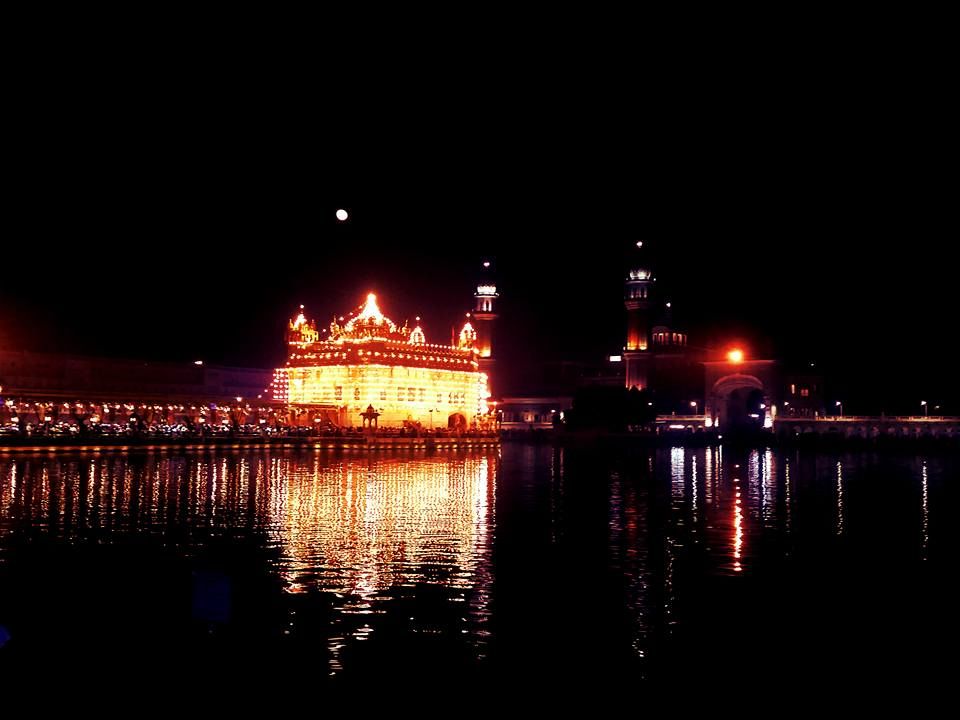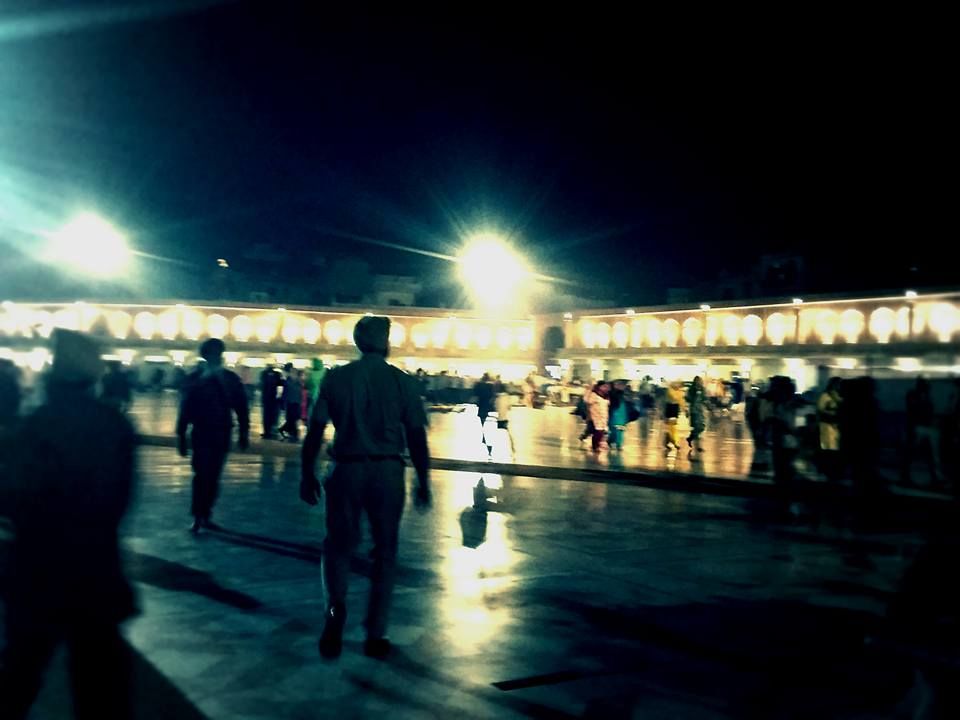 After this we only want to see our bed because we were so tired so we go to the hotel and sleep.
Next day we have a plan to go to Vaishno Devi so we continue our journeey further but If you want you can take a bus and come back to Delhi.
Best to book ola or uber for roaming whitin the city so you dont have to bargain with Auto wala as you are new to the place so I think these mode of travelling is best.
Try to eat a lot because it Punjab so anywhere you will find Yummy and delicious food.