The Kulcha Land, Ranjit Avenue
Although every outlet in Amritsar serves great kulcha breads, this is one of the best places to have a divine creation. They offer a variety of kulchas like masala kulcha, Amritsari kulcha, and paneer kulcha. You may also get several kinds of stuffing in Amritsari kulcha, such as onion, potato, cauliflower, soya, mushroom, and dry fruits. However, you may have to wait a little for satisfying your taste buds, as the place is usually crowded. If you are visiting for the first time, then prefer an Amritsari kulcha, served with nicely spiced chickpeas and yummy lassi drink.
Cost for two: Approx. Rs. 200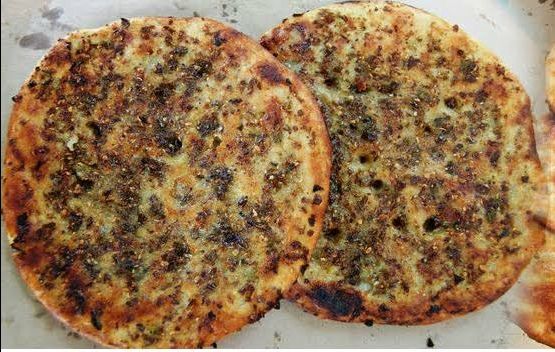 Amritsari Kulcha, Maqbool Road
While you may not appreciate the ambience of this place, it serves you hot and crispy Amritsari kulchas with great stuffing. You will love the home-style chickpea curry and their special chutney and salad. The taste of their buttery kulchas is simply unforgettable. The service is very humble and amazing. Now, check the cost and it is almost unbeatable too.
Cost for two: Approx. Rs. 50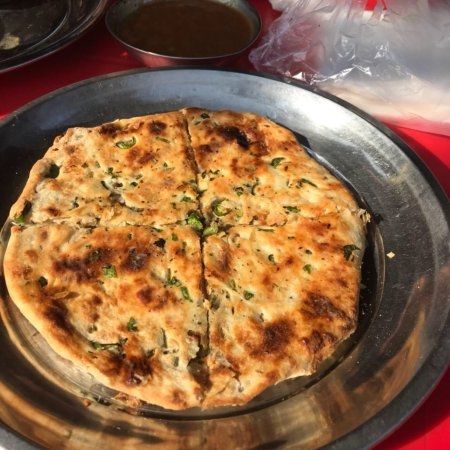 Kesar Da Dhaba, Near Town Hall
This is a must-visit place if you want to have the best of Amritsari kulchas, as well as anything else you might eat in the town. This legendary place serves super-rich dishes that are also rich in taste and flavors. Kulchas are served with onion salad, pickle, chickpeas, and raita. Your trip is incomplete if you do not come to Kesar and experience the taste of their divine stuff. Other than Kulcha's do not forget their world famous thalis. All the dishes at Kesar da Dhaba are made using desi ghee, so you can be certain that it's going to be a rich and greasy affair.
Cost for two: Approx. Rs. 500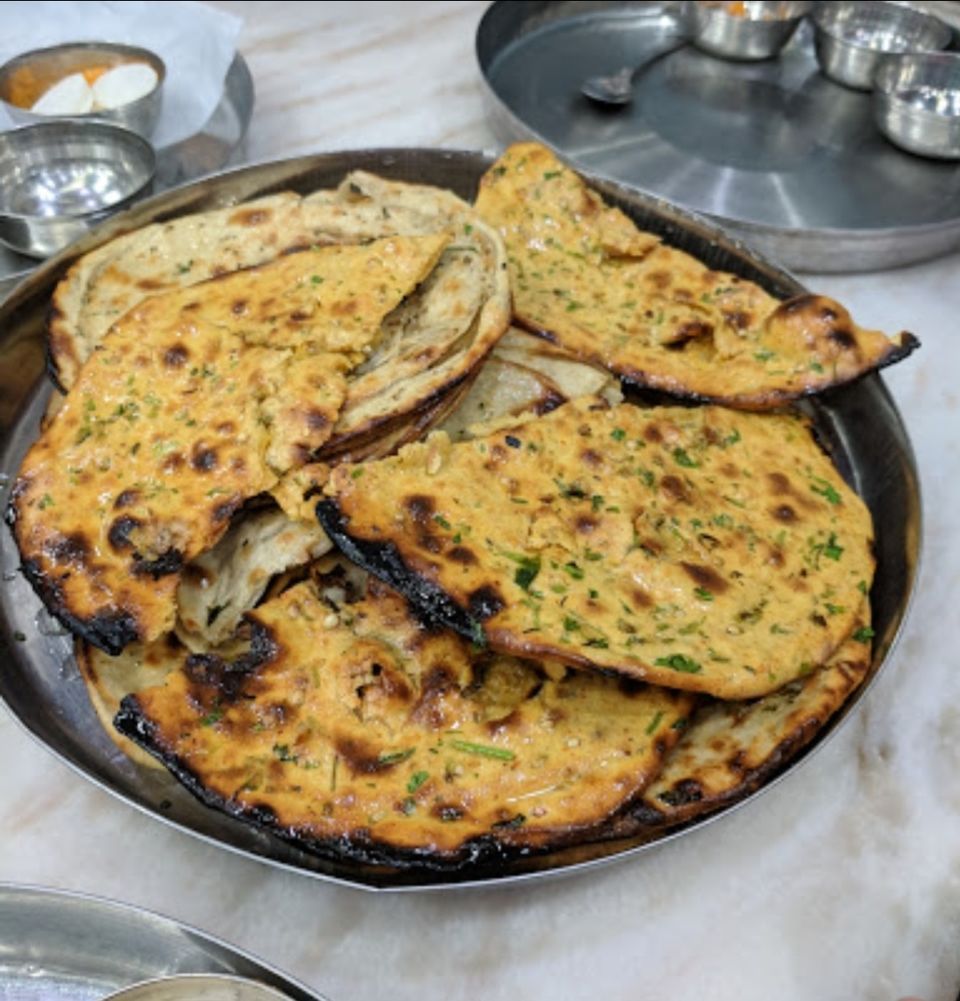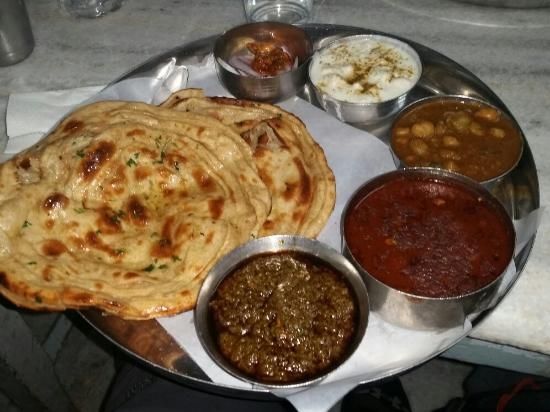 Harbans Lal Kulche Wala, Anand Avenue
Although this is a small joint, anybody would love to have its thin and crispy Amritsari kulcha that carries a pure and authentic taste. With melting butter on top and delectable onion chutney and chickpeas to accompany it, you will simply be in a food heaven.
Cost for two: Approx. Rs. 100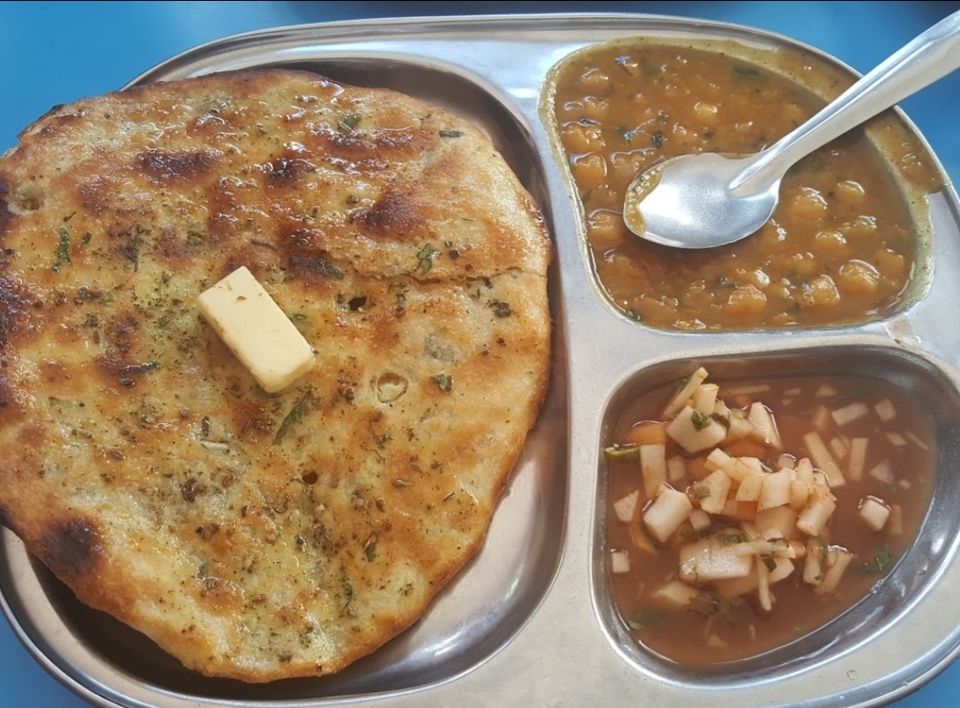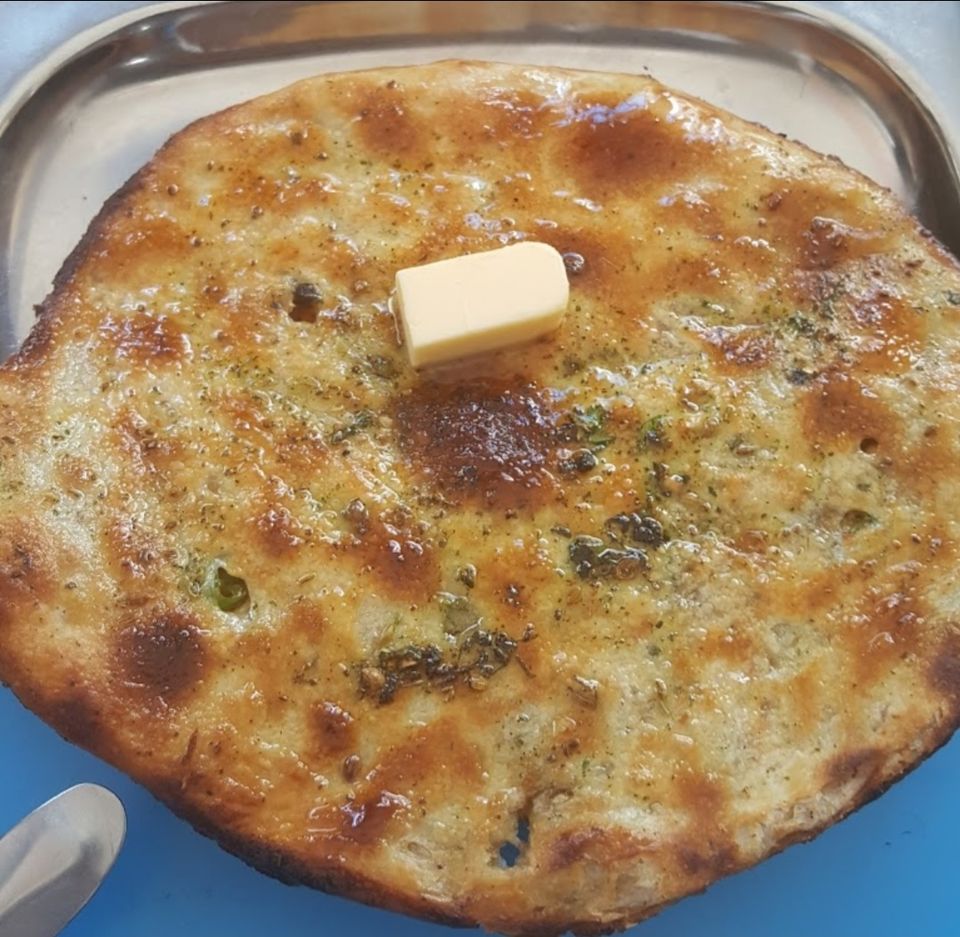 Monu Kulcha Hut, Loharka Road
In spite of operating with minimal resources, Monu serves everything an Amritsari kulcha should have. You will feel like visiting repeatedly when you eat their uniquely prepared kulchas. Their way of layering a kulcha and adding the spiced stuffing to it is remarkable. The crispy, flaky kulchas are made crispier with the chickpeas and onion chutney they serve. Do not forget to have a mango drink at this place while having Amritsari kulchas.
Cost for two: Approx. Rs. 100