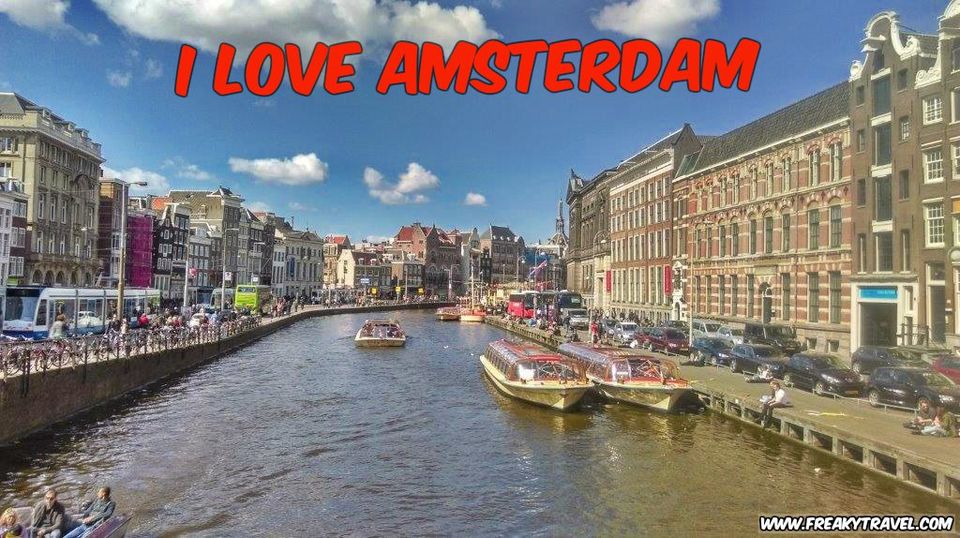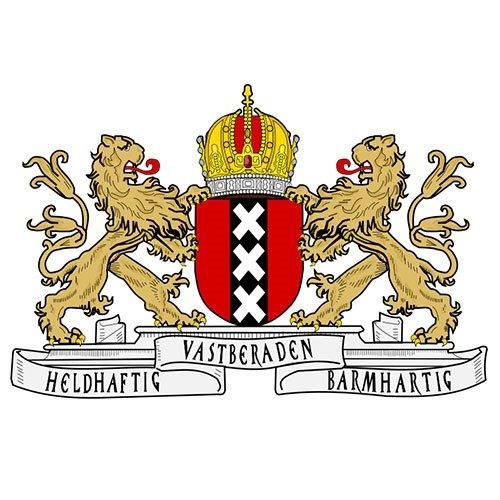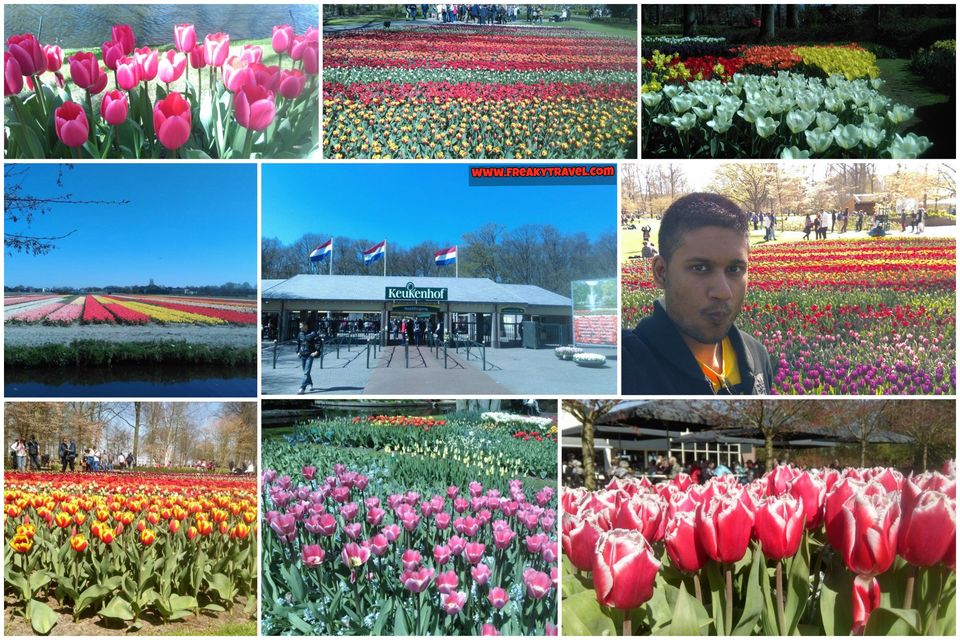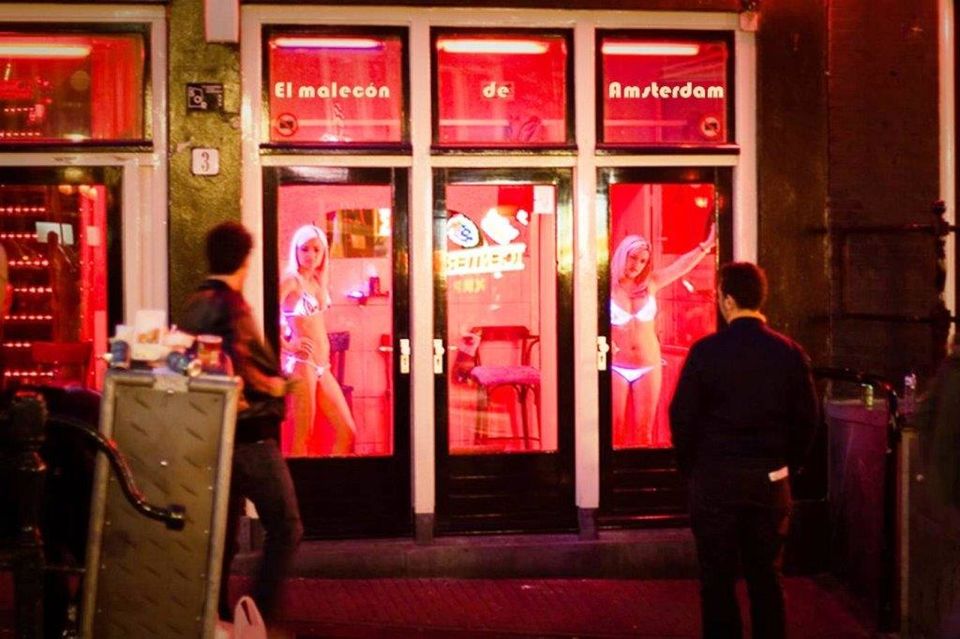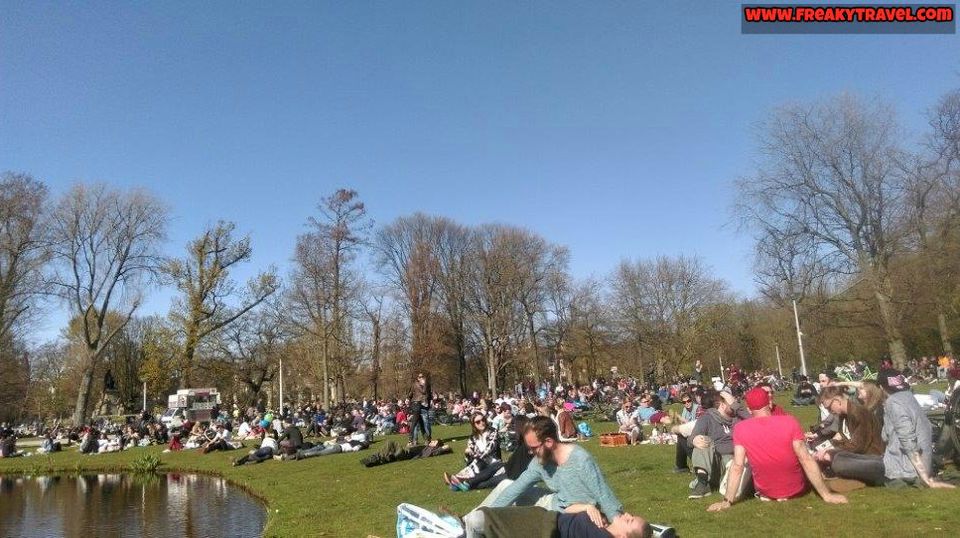 My 3rd destination: Country of Dutch-Netherlands/Holland
Amsterdam is the capital city of Netherlands. The official language is Dutch, but no worries English is the second official language here. Everybody understand and talk English. I was very shaken up and was growing impatient while sitting in the coach. And in the end after 5 hrs journey from Brussels I reached. Along the way I also saw Rotterdam. From the bus station I took Tram no 26 to IJBURG. Because my host was holding out in that region. It was very frigid and the air was blowing like anything.
The city was looking very clean and the architecture was amazing. All the houses were looking so beautiful. And when I got down from tram and started walking I heard a harsh voice –"move right, you cannot walk on a cycle track". And I immediately looked down and apologized. There was a separate lane for walking, cycling and driving. I met my host. She was leaving for Germany and she told me- "Feel like home and you can use whatever you want but don't break anything and left."
On the same day itself, I went to the Red light district. There were lots of people flocking in the district. How things work in this region- Girls behind a glass door with red tube light on cover. If you want to go in just tap the door and the young lady will pull you in. She will state you everything and if you want her you have to pay up front and go in. They normally work from 10pm till 4 am in the morning. There are museums also which will realize you understand more how this occupation has evolved here. Many X rated shops. Lots of bars and restaurants. The most famous is – "Bull dog".
Amsterdam has lots of canals! And then you can as well opt to see Amsterdam by sitting in a boat by paying 10 Euros. The other options are cycling, walking and tram etc. And at last- Kuekenhof Tulip Garden around 40kms from Amsterdam is a must visit. Netherlands is famous for its tulips.
The following things I came across while living in Amsterdam:
1) Amsterdam has the total population of 8, 00,000 (approx.) out of which 48% are Dutch and rest 52% are of foreign origin. Nearly 4 million tourist visits Amsterdam annually, which is 40 times of the local citizenry. It's really strange but it's true.
2) English is the second official language of Amsterdam. Almost everybody can understand and speak English.
3) Amsterdam is noted for two things: Red light district and Cannabis. De Wallen, also known as Walletjes or Ross Burt, is a delegated field of legalized prostitution and is Amsterdam's largest and most well-known red-light district. And believe me or not it's the safest place in Amsterdam.
4) Don't confuse between coffee Shops and cafés. Coffee shops are licensed sellers of Cannabis products while cafes serve coffee and light meal.
5) Amsterdam is the 2nd largest cycling hub of Europe after Copenhagen, which is named as the cycling capital of the universe. Every year, almost 1, 50,000 bicycles get stolen. Instead of car parking in Apartments you will find the place separately to park your cycles.
6) Separate lanes for cycling and walking.
7) The urban centre is easily linked through local transport. Tram tickets come with different validity like 1 hour ticket, 24 hrs ticket, and 48 hrs ticket. And "N" number of times you can travel on trams depends on the validity of the tickets.
8) In and around Amsterdam Centrum everything is really pricey. So it's better to purchase everything from shops located in a different area.
9) For souvenirs, there is one shop, near Madam Tussauds read as 5 Euro Souvenir Shop. Here you will find everything in 5 Euros.
10) Most all shops, get closed by 8pm. Only red light district business is continuing till 4 in the morning.
11) Everybody has a notion that Amsterdam has an awesome nightlife. But it's not true. You will see only drunk and drugged people on the streets doing weird things. But it's fun to see them.
12) Here XXX does not mean porn. Its Amsterdam coats of arms symbolizing the crosses of St. Andrew.
Amsterdam really surprised me. It was spectacular and beyond my expectation. It's not solely close to the red light district and Cannabis, it's more beyond that. It is one of the well planned city of Europe. The metropolis is so beautiful and the architecture is amazing. I will miss you so very much.