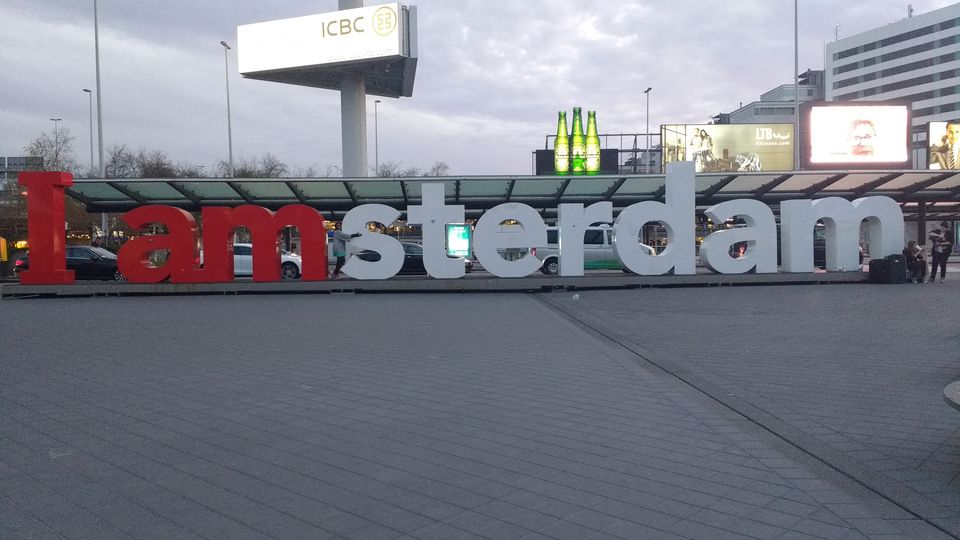 When you think of traveling to Europe, Amsterdam is one destination you cannot miss to put on the list. Amsterdam is the largest city in the Netherlands, with impressive architecture. The city has culture, history, party places and everything else a traveler looks forward to.
Best time to visit Amsterdam
I planned my travel in April. Although summertime is considered best to travel to Europe. But, choose April for the following reasons:
a) You will avoid a large crowd of tourists.
b) The weather is not very cold as April is the onset of summer.
c) It is not the peak time and therefore the accommodation is relatively inexpensive. Carry some warm clothes along. The cold weather is bearable, but the wind speed is still high.
d) And of course, to smell the tulips which are at their best in April.
Flight Recommendation
Emirates is one of the best airlines to travel to European countries. Book your tickets 2-3 months in advance to avoid high fares. Advance booking also gives ample time to complete the Visa process, especially arranging the required documents. If you are a vegetarian like me, you will surely be carrying a lot of instant food packets. Watch the weight to avoid paying extra at the airport. Invest in a weighing scale for baggage. You will thank yourself for buying it after realizing its utility.
Visa
For Amsterdam, you will need a Schengen Visa. It is best to get it done by an agent as the Visa process requires a lot of paperwork and, is time-consuming. When you get it done by an agent, all you have to do is go for the interview to the passport office on the scheduled date. After the interview, you need to go to the passport office once again to collect your stamped passport. You can also choose to apply for the Visa by yourself. https://www.schengenvisainfo.com/download-schengen-visa-application-form/
Itinerary
Deciding about how many days you should spend in the 'Venice of the North' depends on the length of your stay in Europe. I spent three and a half days in Amsterdam. If you want to cover all the major attractions and take a couple of day trips, you will need a minimum of 4 days in Amsterdam.
Foreign Exchange
You can buy euros in your home country. I will personally suggest getting a foreign currency card (Euro card), from any bank or foreign exchange dealers. Try to carry hard currency as less as possible. Most of the hotels, restaurants, shops, tourist attractions accept payment by card.
Mobile Network
I did not buy a local sim in Amsterdam because: a) It is not worth buying a sim for 12-15 euros for hardly a few minutes balance and 1-2 GB data when you are there only for 3-4 days b) You have free wifi in most of the places - train station, restaurants, city wifi (randomly available), hotels, some tourist attractions. If you still want to buy the sim, go for KPN network.
Conveyance from Airport
There is a train station just underneath the Schiphol airport. Nederlandse Spoorwege (NS) is the main train operator across the Netherlands. The train frequency is regular from here to Amsterdam Central. The train is the most convenient and inexpensive mode to reach the city center.
A few tips here
a) Buy Amsterdam travel ticket (1, 2 or 3-day pass) from the ticket counter. The ticket provides for unlimited travel in the tram, bus, and train across the city. The ticket is worth buying if you are there for 3 or more days.
b) Collect all the important city maps, tram, and bus routes from the airport.
c) Do click pictures with the I Amsterdam sign at the Schiphol airport. The huge set of letters have become a city icon and a much sought-after photo opportunity.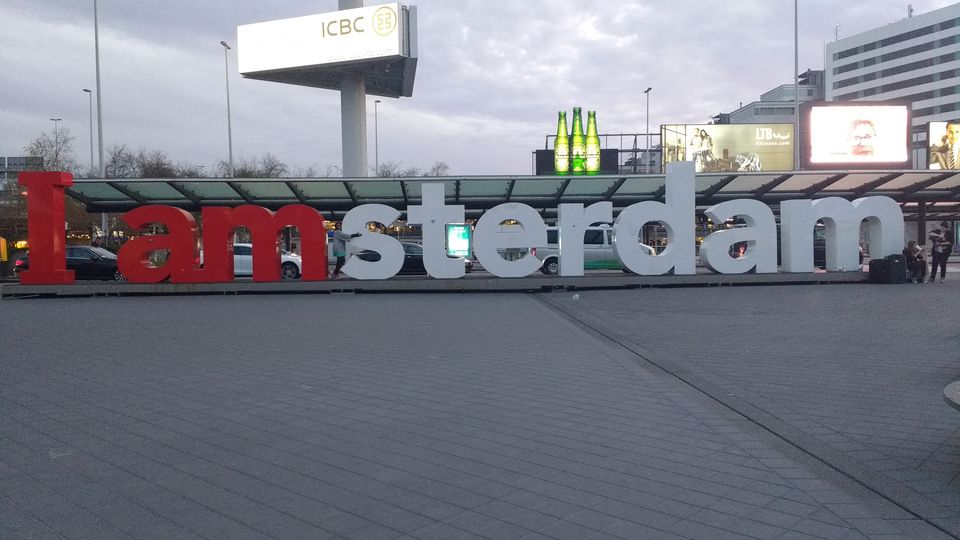 Language Barrier
Although the official language spoken here is Dutch, the majority of people can speak English fluently.
An ideal location to book accommodation is as near the Central station. This gives you easy and convenient access to most of the tourist attractions and a luxury to take late night walks in the city. The city is well lit and vibrant at night. You might find random booze parties taking place on the roadside near the red-light district.
Getting around Amsterdam
Tram, Bus and Train are the best way to travel across the city. Download the GVB application on your phone to have handy information on public transport routes and time table. The locals are quite helpful as well. Walking is another preferable way to roam around the city. You must completely ditch taxis, in any part of Europe. The rate is 2-3 euros per km, which is uneconomical. If you still need to, book an Uber.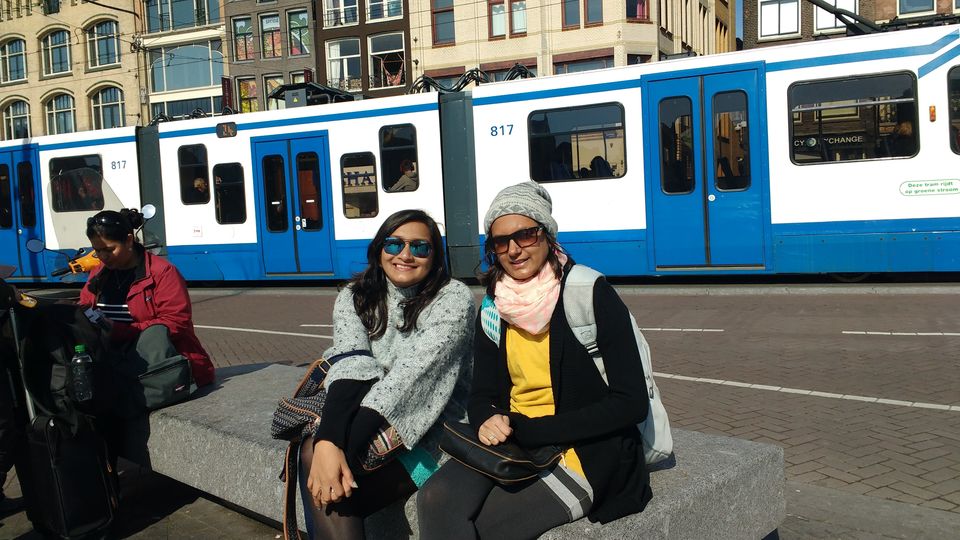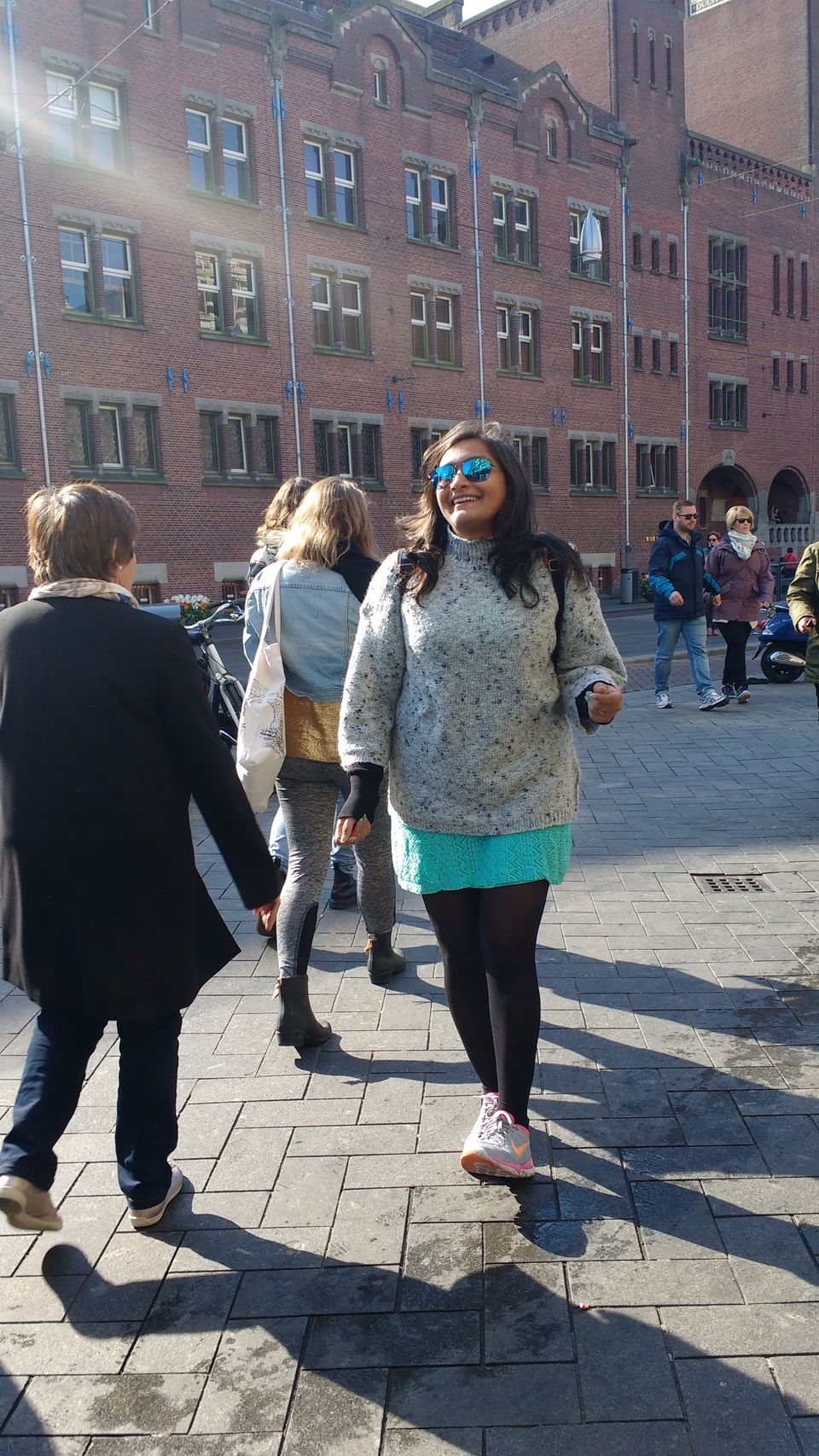 Top things to do in and around Amsterdam
1) Visit Keukenhof, the most beautiful spring park in the world
Keukenhof is also known as the Garden of Europe. If you are visiting Amsterdam between March to May, a trip to Keukenhof will be one of the best experiences. More than 7 million flowers are in bloom during these months attracting over a million visitors every year. April is considered the best to witness bloomed tulips (800 different types) though, which holland is famous for. The park showcases a fantastic collection of tulips, daffodils, orchids, roses, carnations, lilies, and many other flowers. The spectacle of flowerbeds and fragrance is overwhelming. Keukenhof is only open when the flowers are in bloom, which is a rather short period. That's a pity, but it's just how mother nature works.
Keukenhof can be reached by taking an express bus. Combi ticket that includes transport and entrance to the park is available for 30 euros. The tickets can be bought from the Centraal station or airport. You will get a bus from the airport only. The park open dates for the upcoming spring are updated on the official website of Keukenhof.
Taxi or Car option is expensive. A taxi from Amsterdam to Keukenhof can cost 100 euros for a single journey. A self-drive car is available for 50 euros a day.
Entrance ticket price is 18 euros for adults and 9 euros for children (4-17). Read this practical information for more details.
A few tips for the park
a) Plan your visit either before 11 am or after 4 pm to avoid the huge crowd. Also, the early hours and late hours are the best time for great clicks.
b) Keep the combi ticket with you until the return to Amsterdam.
c) Book the entrance tickets online to avoid the queue and to save money (tickets are 1-2 euros cheaper online than offline)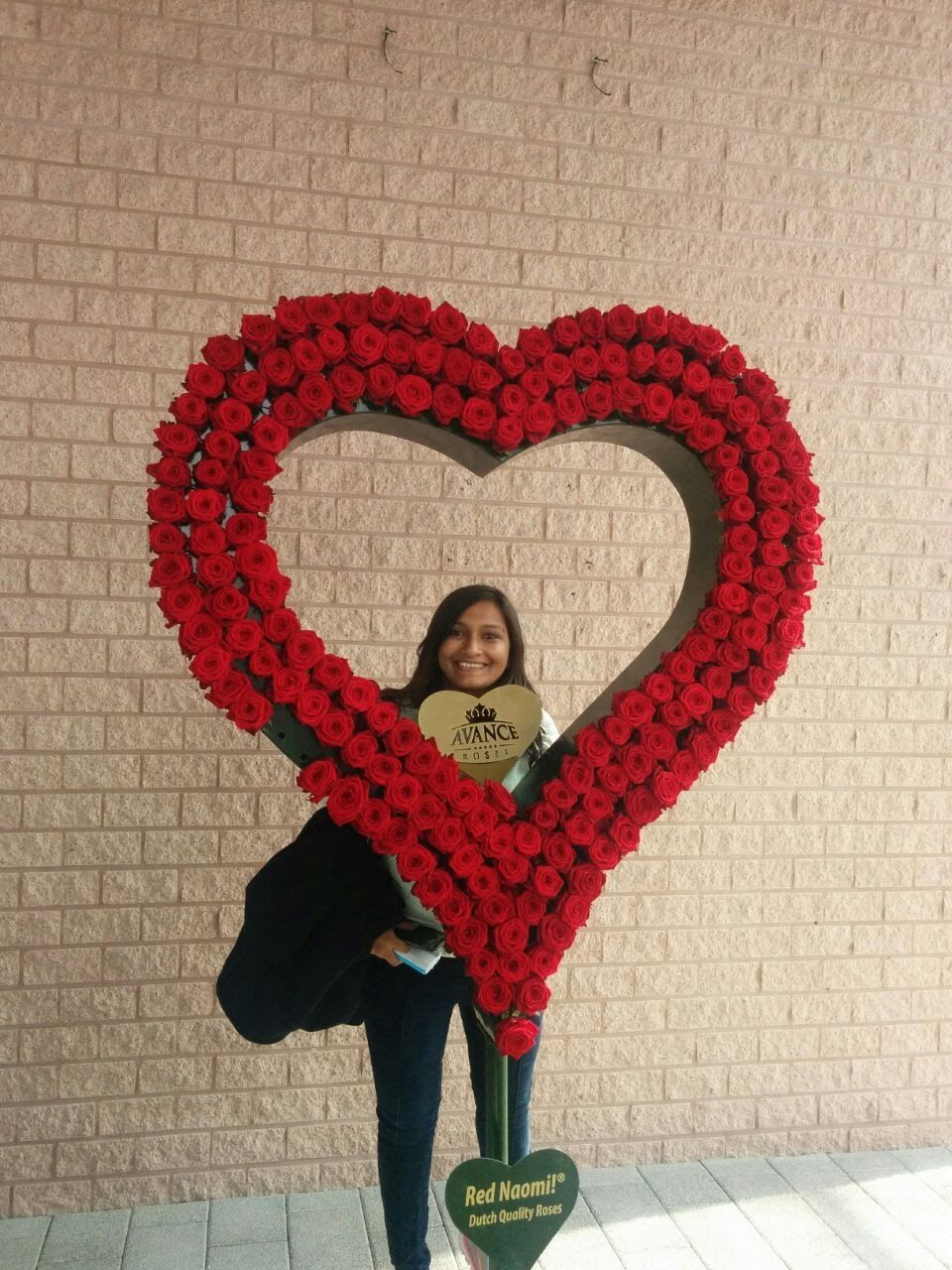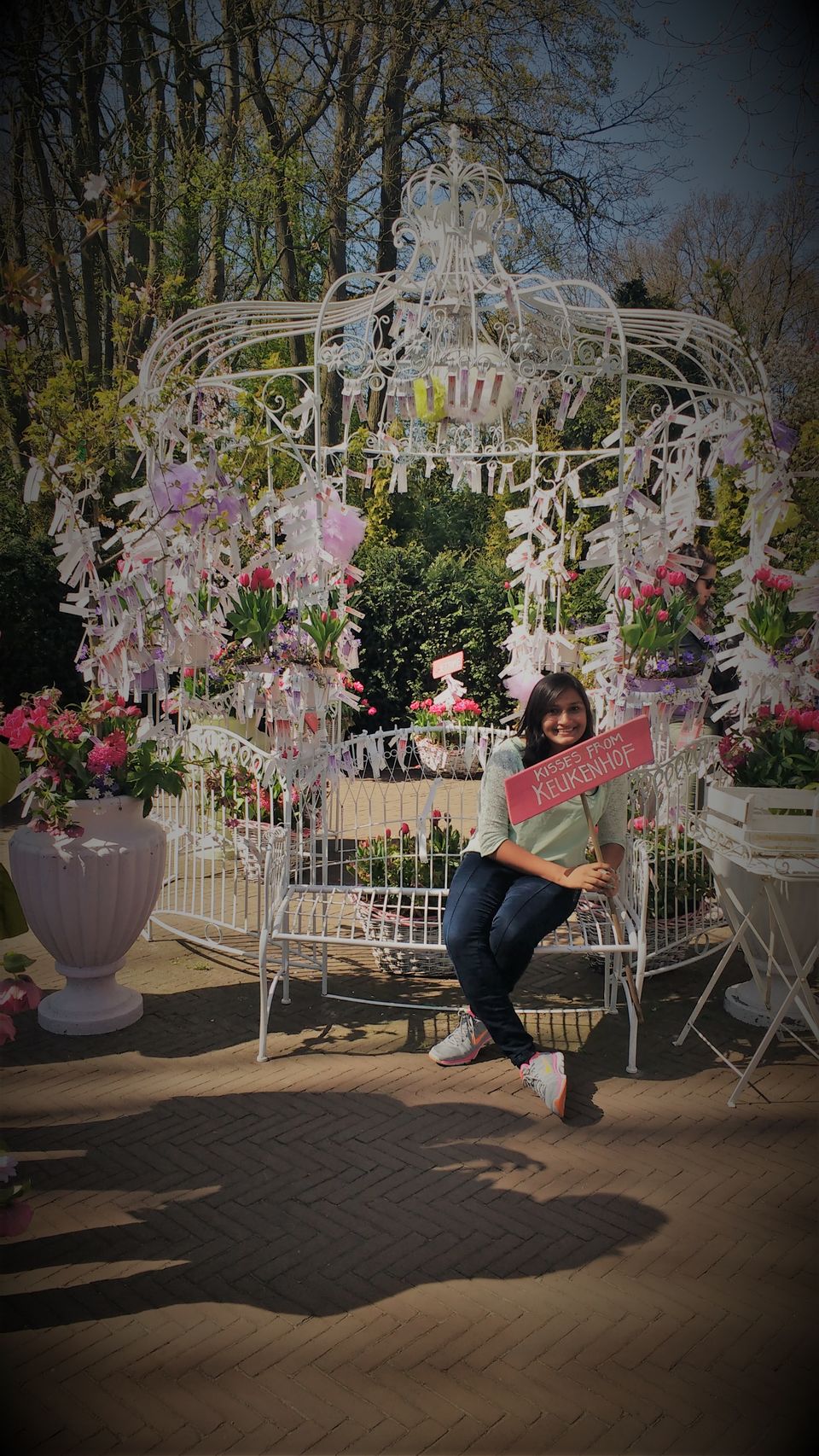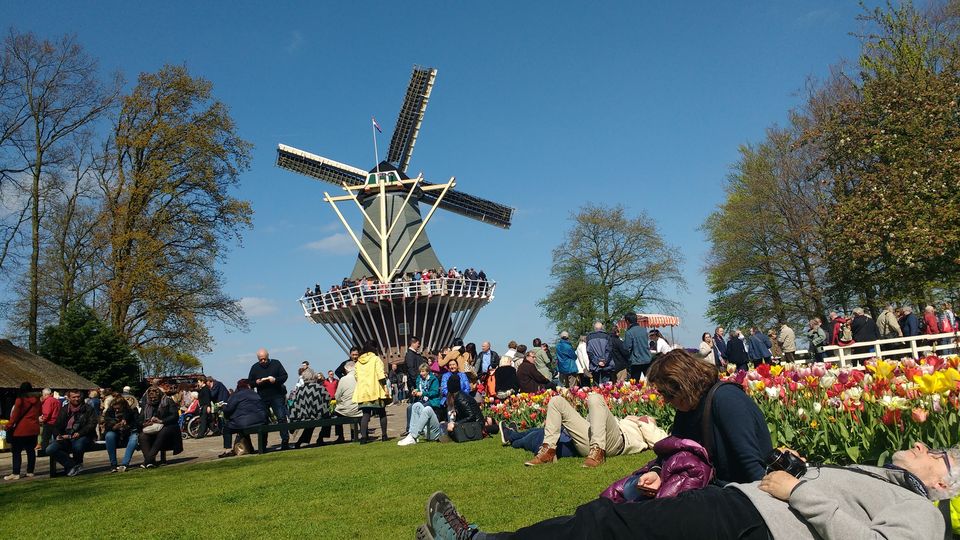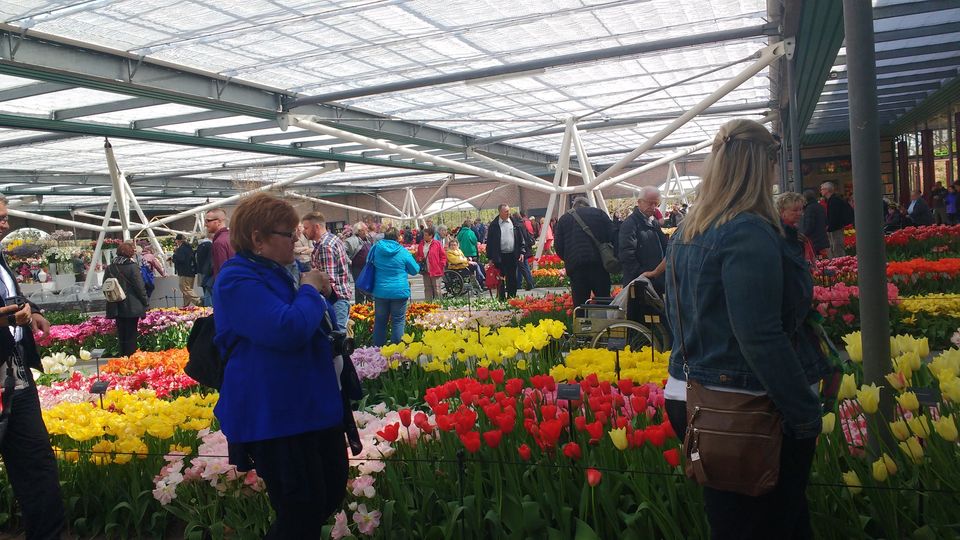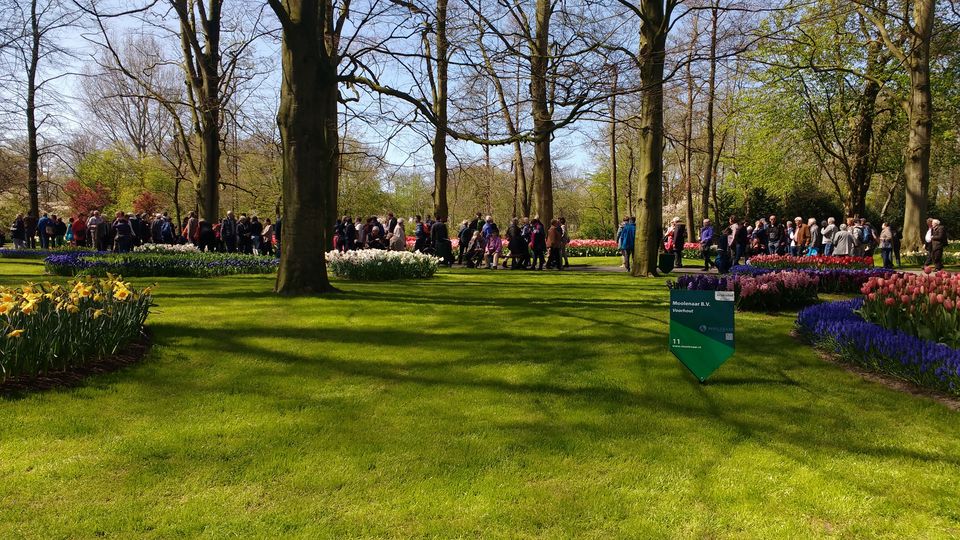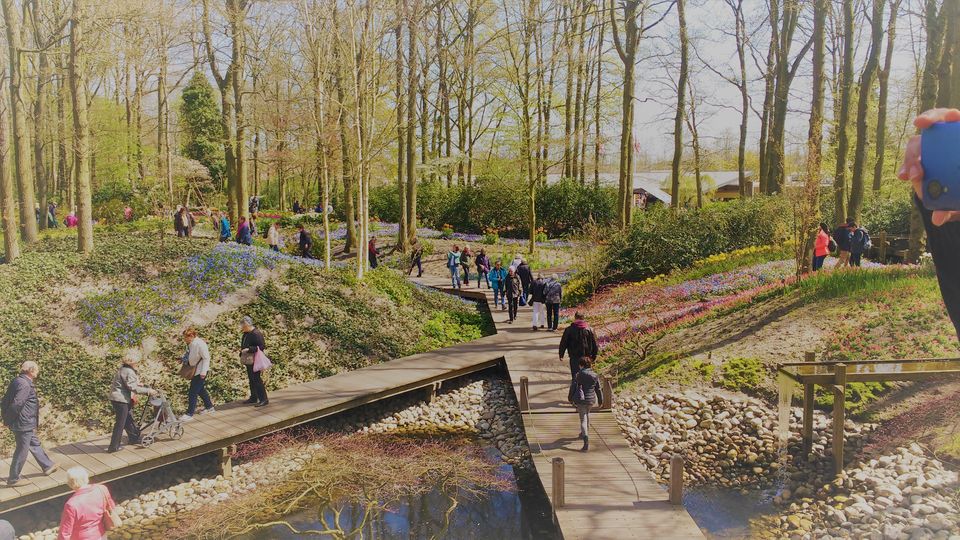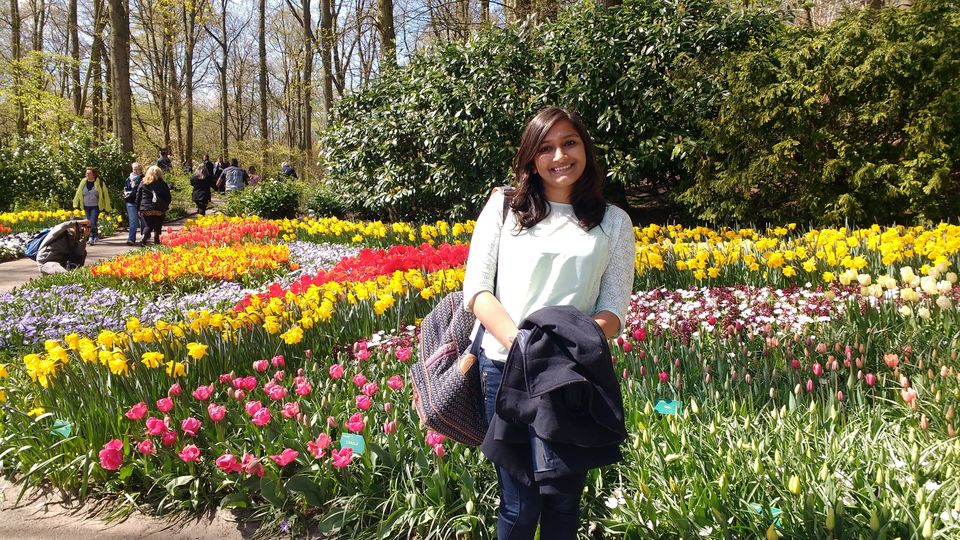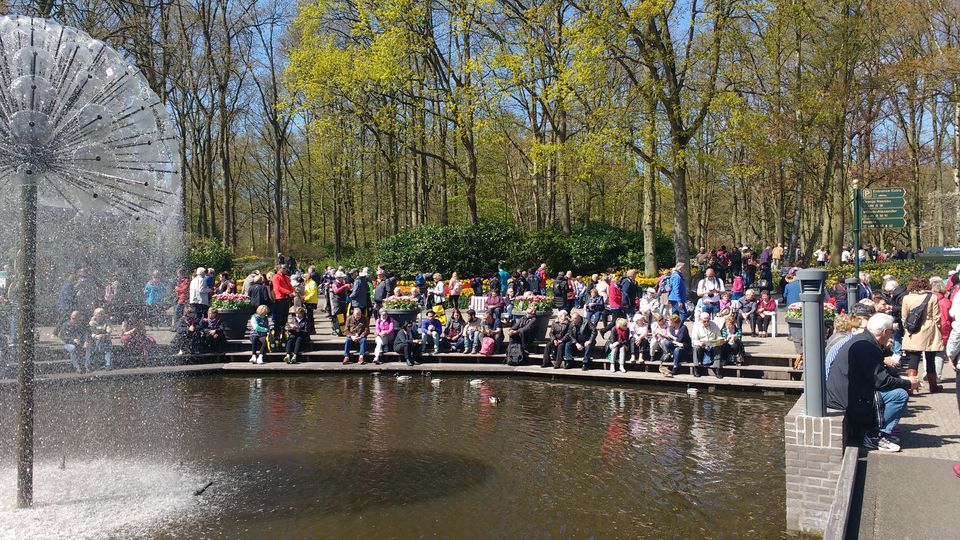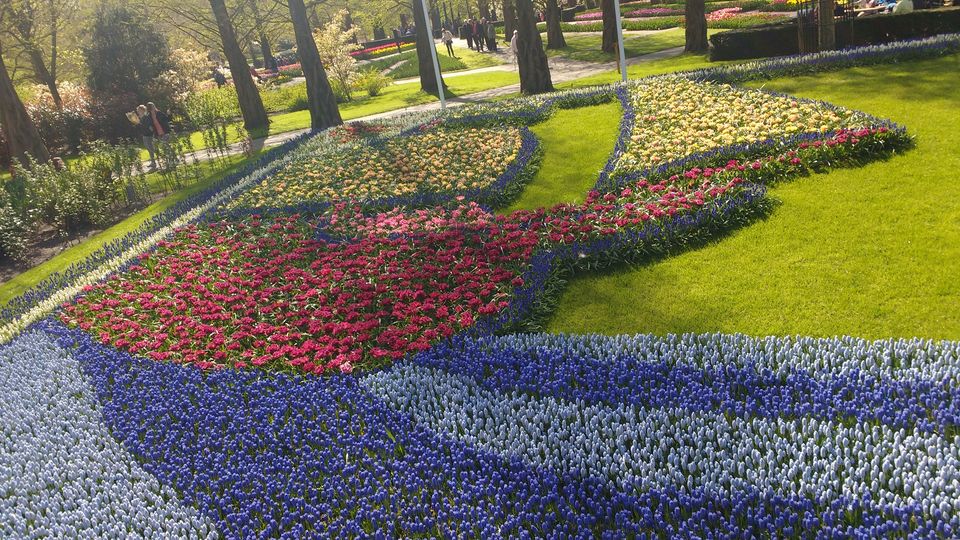 2) Take a day trip to Giethoorn
Also known as the Venice of Netherlands, Giethoorn is one place I want to visit in a heartbeat. Giethoorn is one of the most truly scenic and predominantly unspoiled destinations in Europe. I haven't seen a place so spectacular and picturesque until now. The place hardly seems real. Surrounded by lakes, reed beds and forests lie Giethoorn with many handsome farms with thatched roofs and wooden bridges. You can travel the waters on a punter or an electric boat. A 1 or 2-hour boat tour takes you past the gorgeous 18th and 19th-century farmhouses and under the bridges.
The time-effective way to get to Giethoorn is via a tour. There are well-rated tours at getyourguide.com ranging from 80 to 150 euros. Reaching using public transport takes more time and you will end up saving only about 30-40 euros. However, I always prefer using public transport as I am a traveler and not a tourist. Also, it is a pleasure commuting in trains and buses across Europe. You can take a train from Amsterdam Centraal to Utrecht Centraal (half an hour journey), change the train from here to Steenwijk (one an half hours journey). The return train ticket is around 50 euros. You can then get a bus to Giethoorn from Steenwijk train station. The return journey bus ticket is about 8-10 euros.
There are little cafes and restaurants lining the canals. However, the best option is to buy your picnic supplies from the supermarket there. Do not forget to buy fresh orange juice.
A few tips
a) Try to reach as early as possible if you want to spend the whole day in Giethoorn. The first bus from Steenwijk is at around 9 in the morning.
b) The last bus leaves at around 6:30 in the evening from Giethoorn to Steenwijk. A taxi would charge 35-40 euros one way. So, plan your day accordingly.
c) Choose the electric boat over punter since it is easier to drive.
Some facts
a) Many of the houses in the village cannot be reached by road. When the postman delivers the mail he travels by punt.
b) There are no cars or roads here. Tourists have to travel by water or on foot over the lovely wooden bridges.
c) In winter, the canals freeze over and are used for ice skating by locals and tourist alike.
If you plan to stay overnight, many of the hotels and holiday homes are located directly at the water's edge. Staying in such accommodation is perfect if you wish to rent a boat to explore the environment during your holiday.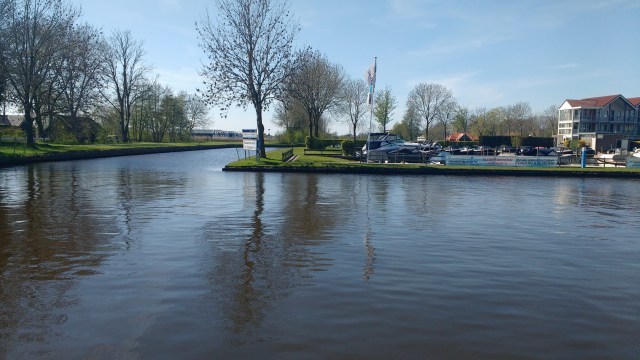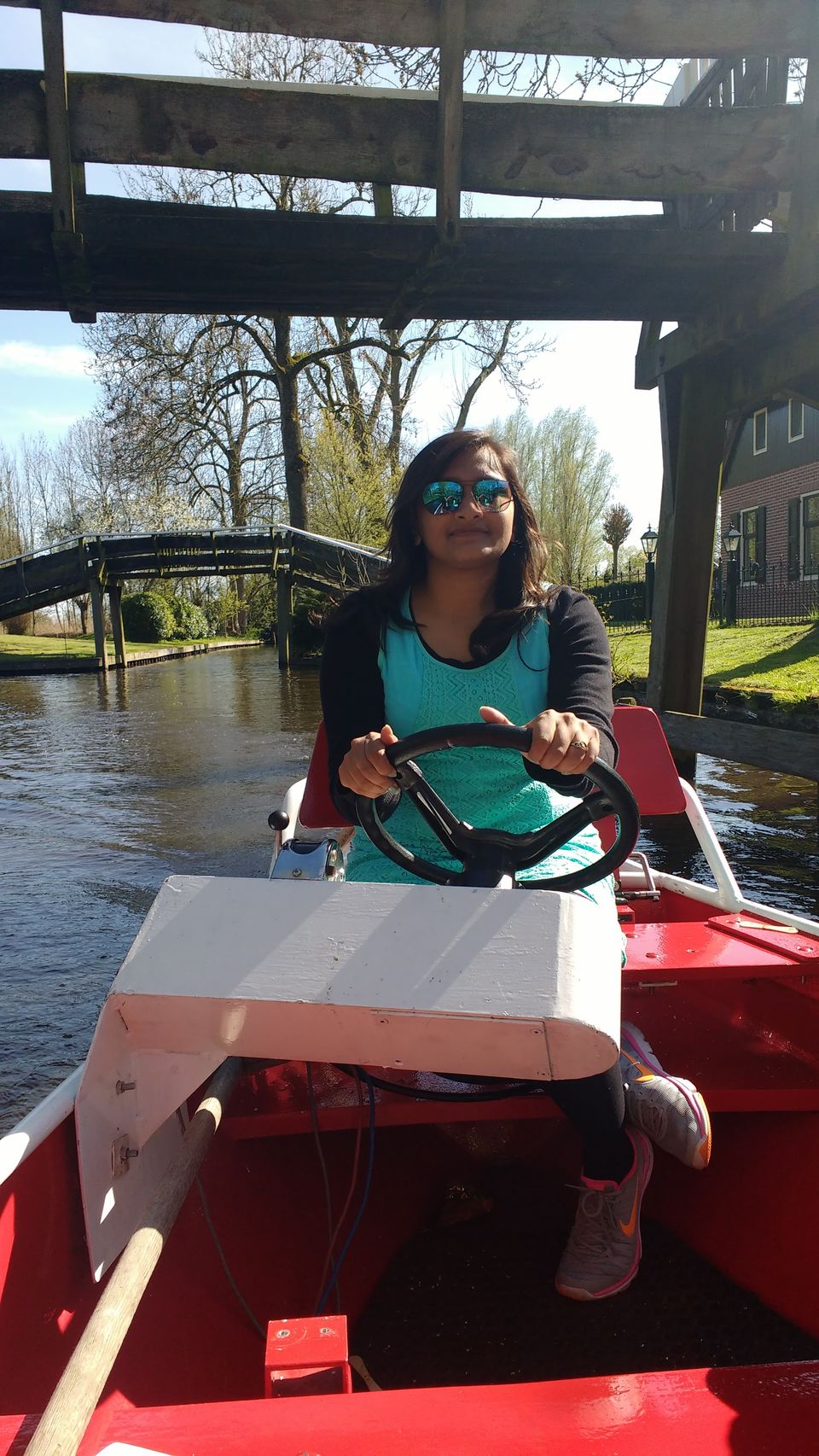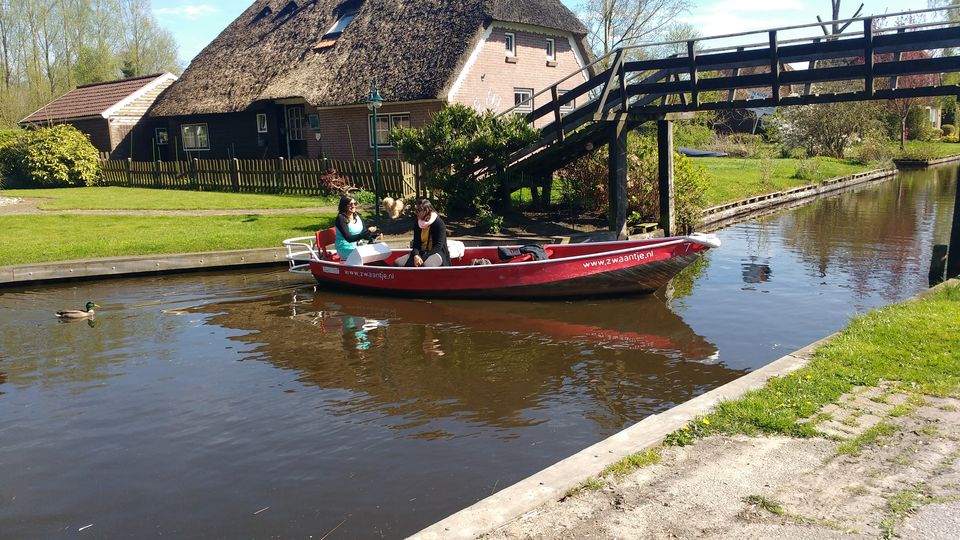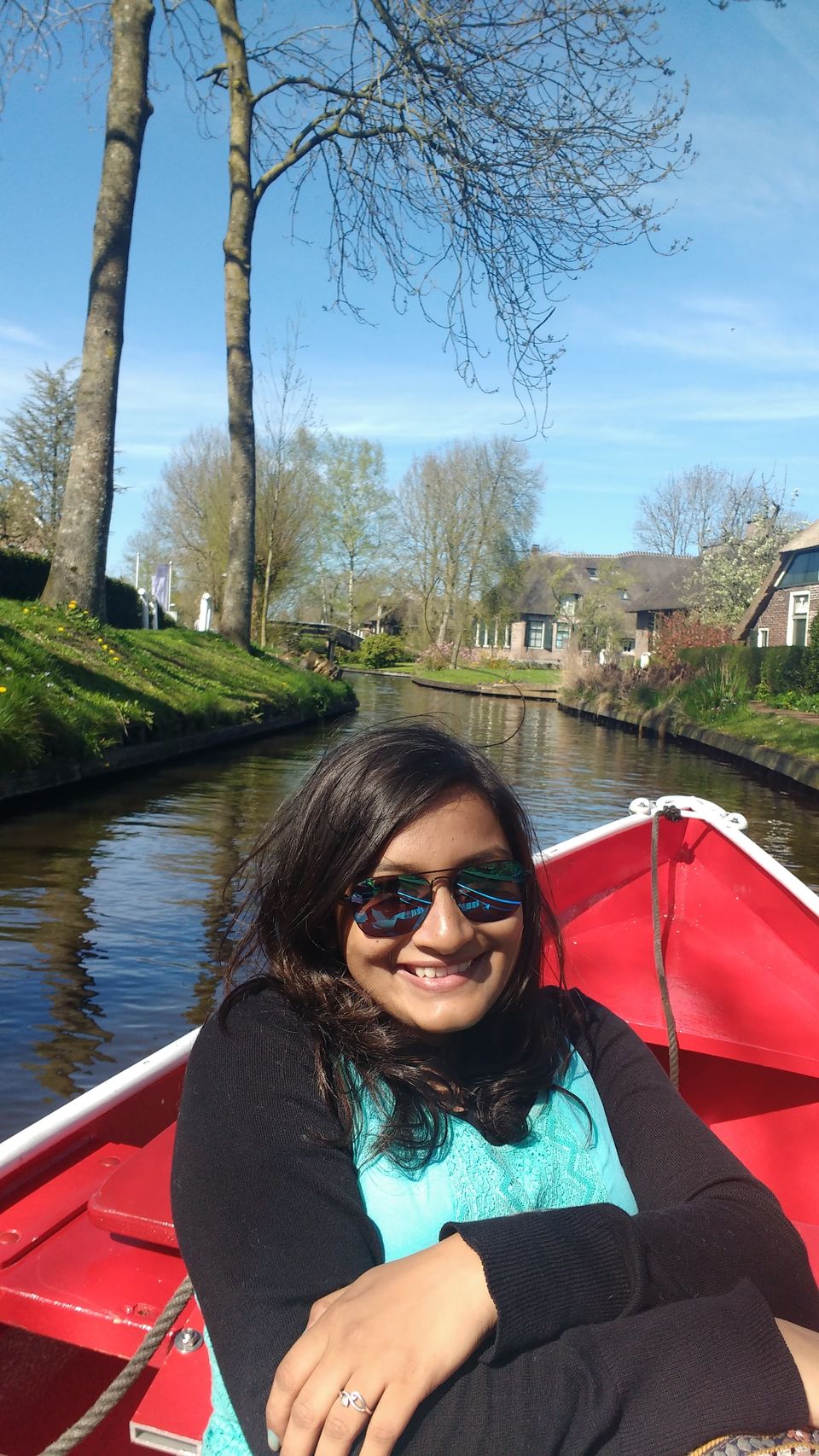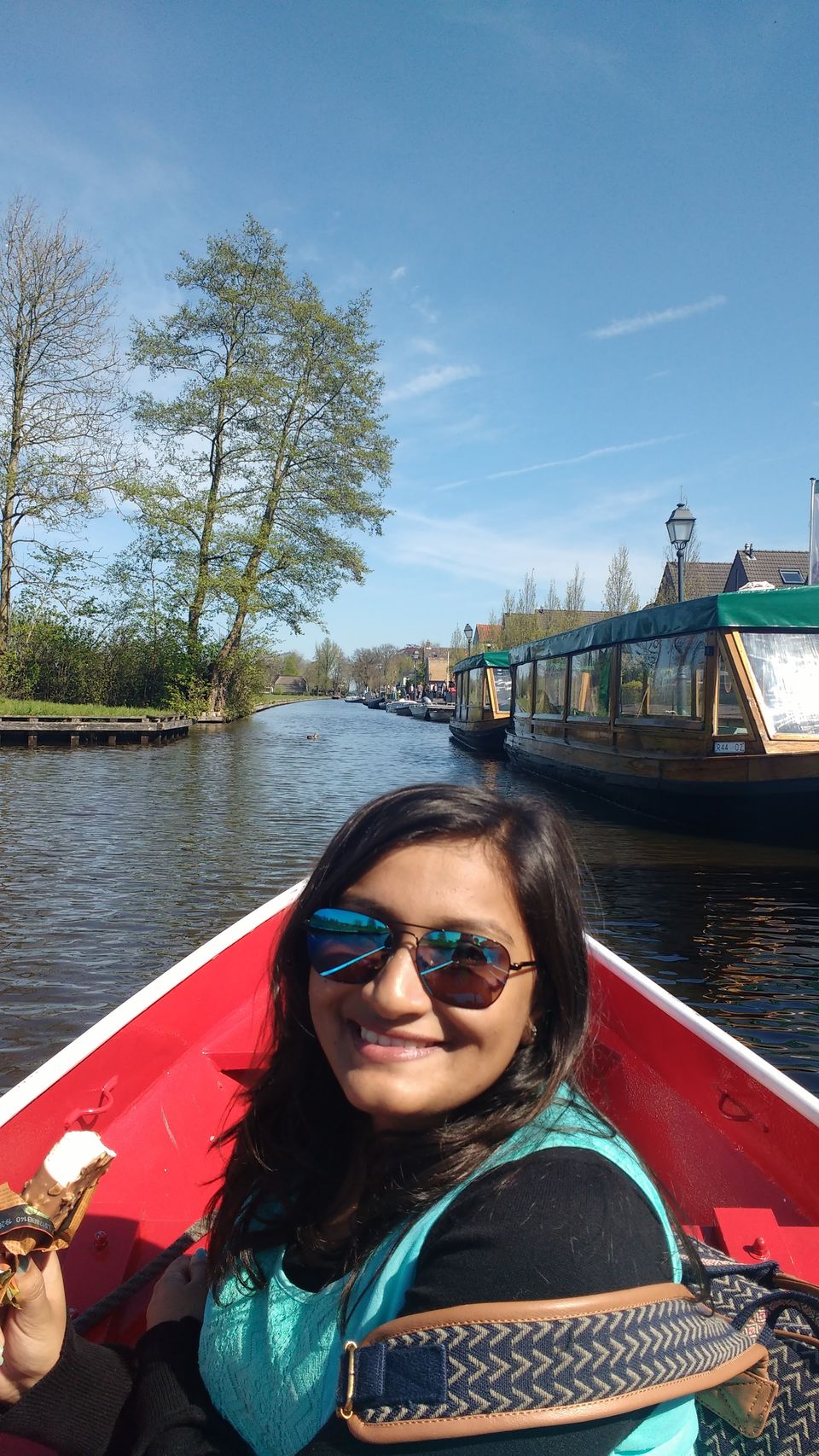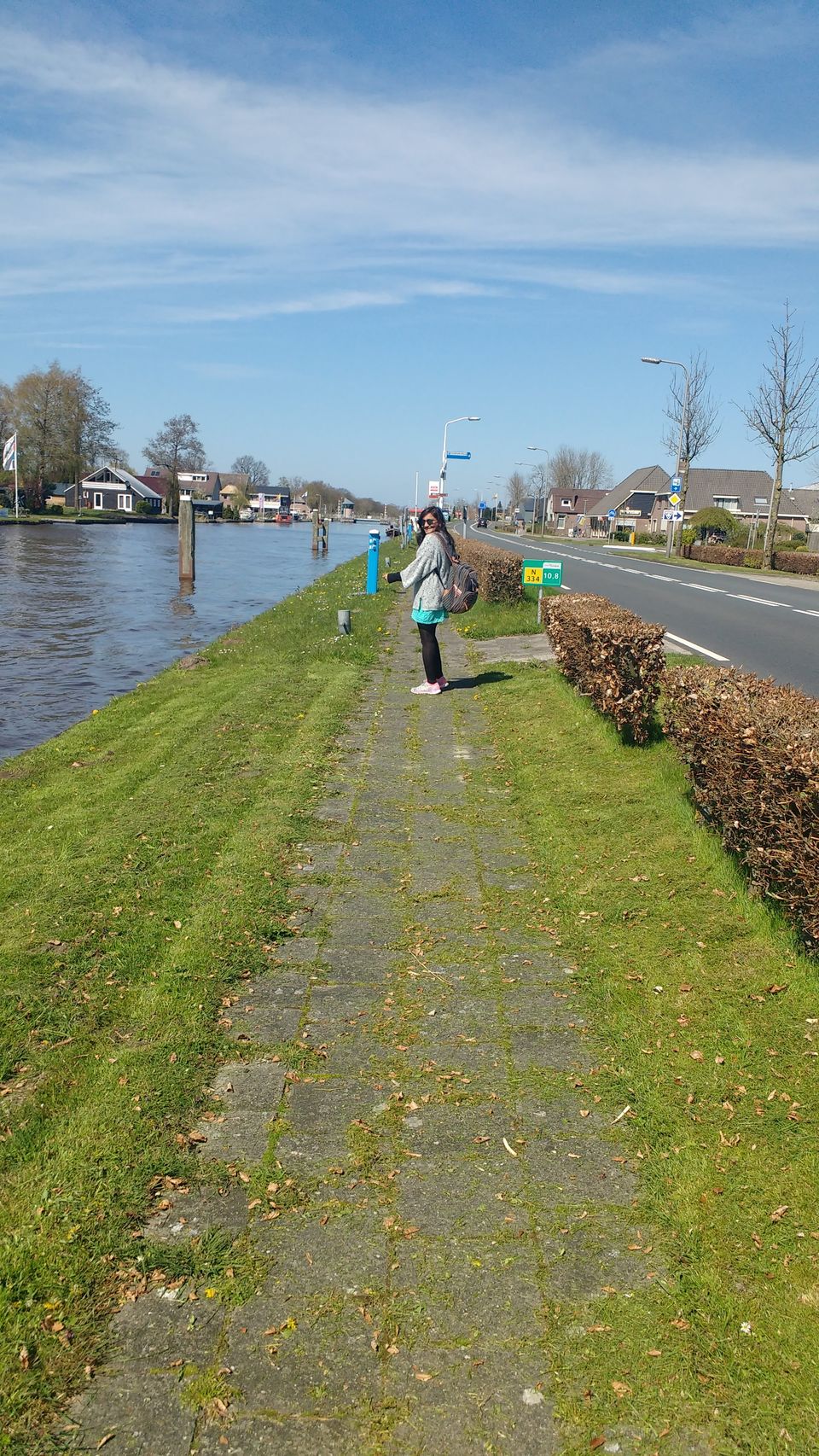 Day trips can also be taken to Volendam, Rotterdam and The Hague. For a detailed read, you can visit https://fullsuitcase.com/best-day-trips-amsterdam/
3) Take a canal cruise
Taking a canal cruise through Amsterdam's historic waterways is one of the best ways to explore the city. The boat trips offer unparalleled views of the centuries-old architecture, charming canal houses, and monuments. If you are fascinated to travel by boat, a 24-hour hop-on hop-off tour is the best option. Tourist attractions like Rijksmuseum, the Anne Frank House, the Royal Theater Carré, and the Heineken Experience are not very far from drop-off points on typical routes. A pedal boat can also be rented. Pre-purchased cards such as the Holland Pass allow you to combine a canal cruise with entry to Amsterdam's top attractions for a discounted price.
Take canal cruise in the night as Amsterdam is at its most picturesque after the sunset.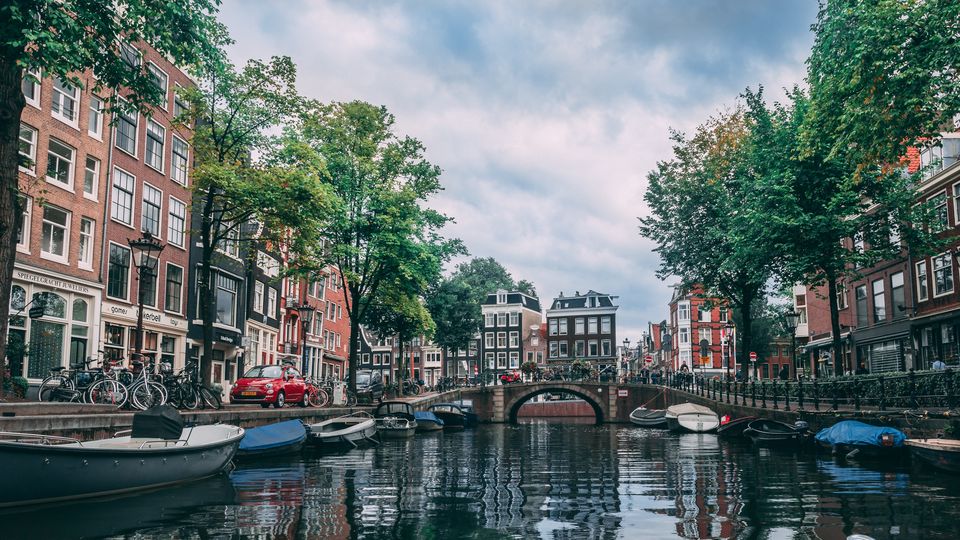 4) Zandvoort Aan Zee
This is one of the best beaches in Amsterdam. It was still cold when I was in Amsterdam. But, a lot of locals recommended visiting the beach once. And there I was, wearing a long thick jacket and a pair of denim. It was really cold and the wind speed was high too thereby forcing me to cover myself as much as I could. There were hardly 15-20 people at the beach and it was lovely to be there. You can plan to spend a couple of hours in the evening sitting there and the experience is truly overwhelming. Get here by taking a tram and bus from Amsterdam Centraal. You can always ask your hotel staff to guide you from your starting point.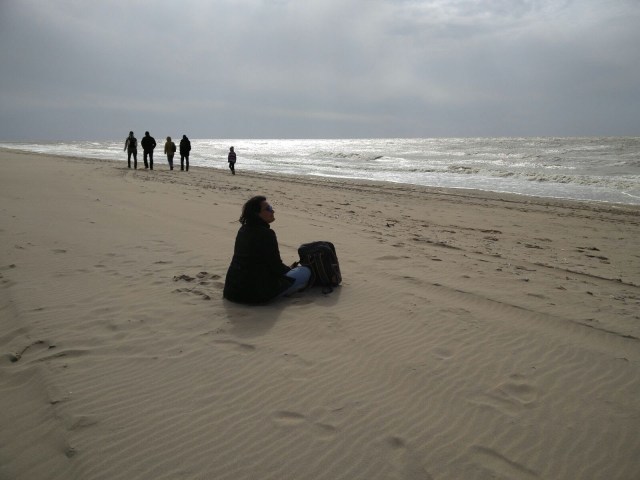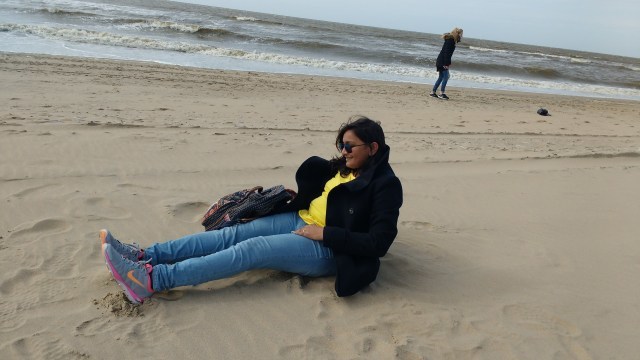 5) Vondelpark
Located in the heart of Amsterdam, this scenic park is Amsterdam's most popular city park. Vondelpark offers a quick escape from the city's hustle and noise. You can enjoy a walk or a cycle for free in Vondelpark or just relax on the grass or benches by the lakes. There are cafes around the park.
6) Visit Museums
The museums worth visiting include Rijksmuseum, Anne Frank House & Museum, Stedelijk Museum, Museum Van Loon, and FOAM. The entrance ticket for these museums ranges from 10 to 18 euro. You can consider buying Holland Pass to save money. I recommend visiting the Anne Frank museum and Rijksmuseum. In Anne frank Museum, visitors can explore the secret annex where Anne hid for years with her parents, sister and three others as she composed her famous diary. There are also a few museums like Amsterdam Cheese Museum where there is no entrance fee.
7) Red light district
The Red Light District is one of the most visited tourist places in Amsterdam. There is a bar in every nook and corner of the Red Light District. The locally brewed beer is popular all over the world. Do try that.
Some tips here
a) Do not point or gape when you walk by a window in the district. Walk around without showing disrespect irrespective of how you feel about sex workers and their profession. Remember that it was your choice to enter the red light district in the first place.
b) Do not take photos of the women in the windows. They are simply doing their job and have a family outside this profession as well. If you still want to capture, be ready to take a broken camera back home. The bouncers are spread everywhere you know.
c) Do not drink alcohol in '0.0% zone'. This is the zone where drinking in public is illegal. Also, it is not allowed to carry around alcohol within the red light district.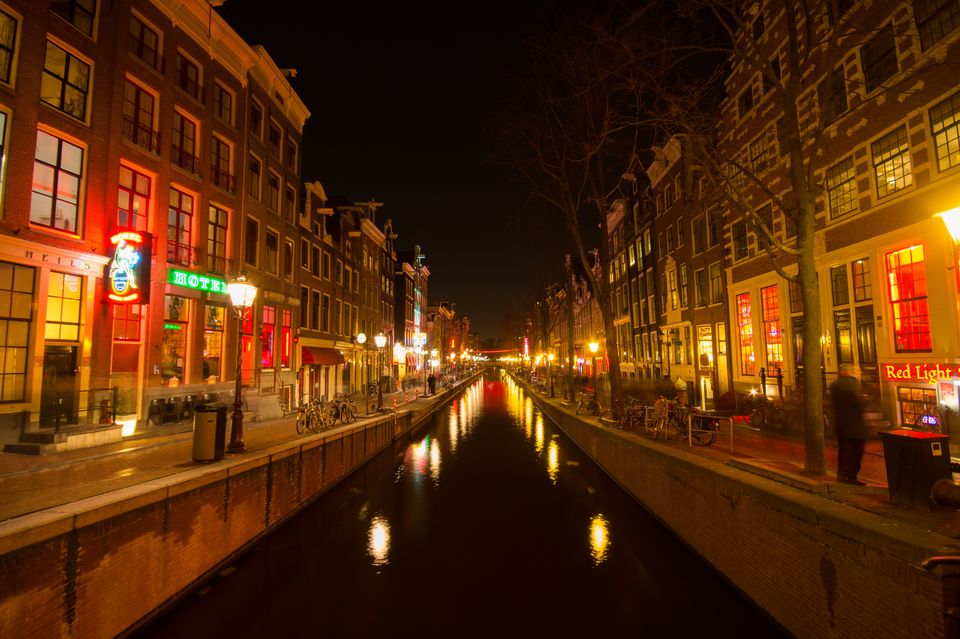 8) Become a cyclist
Amsterdam is equipped with an elaborate network of cycle-paths and lanes, so safe and comfortable that even toddlers and elderly people use bikes as the easiest mode of transport. So, rent a bike and discover Amsterdam as the locals do. The Dutch drive on the right-hand side of the road. The bike is available for 15-20 euros per day.
9) Dam Square
Like every great city in the world has a center point, so does Amsterdam. Dam Square is one of the iconic landmarks in the city. The center is home to important building like Royal Palace, New Church, and Madame Tussauds Wax Museums right. This is one of the greatest points to start your sightseeing tour around the city and also one of the most recommended places to visit in Amsterdam city.
10) View from the 15th bridge
There is one bridge in Amsterdam's central canal belt that gives a view of no less than 15 bridges. This site is found at the bridge crossing of the Reguliersgracht with the Herengracht, on the side with odd numbers. Standing on this bridge with your back to the Thorbeckeplein, you will see six arched bridges in a row. To the left, you will find six more over the Herengracht and on the right, you will see the next two. The 15th is the bridge you are standing on. It is particularly worth coming here at night as the bridges are illuminated giving one of the most beautiful and romantic views in Amsterdam.
What to take back home from Amsterdam
a) Holland is famous for wooden shoes and Tulips. You can get beautiful wooden shoe key chains and Plastic tulip sticks for 5-7 euros.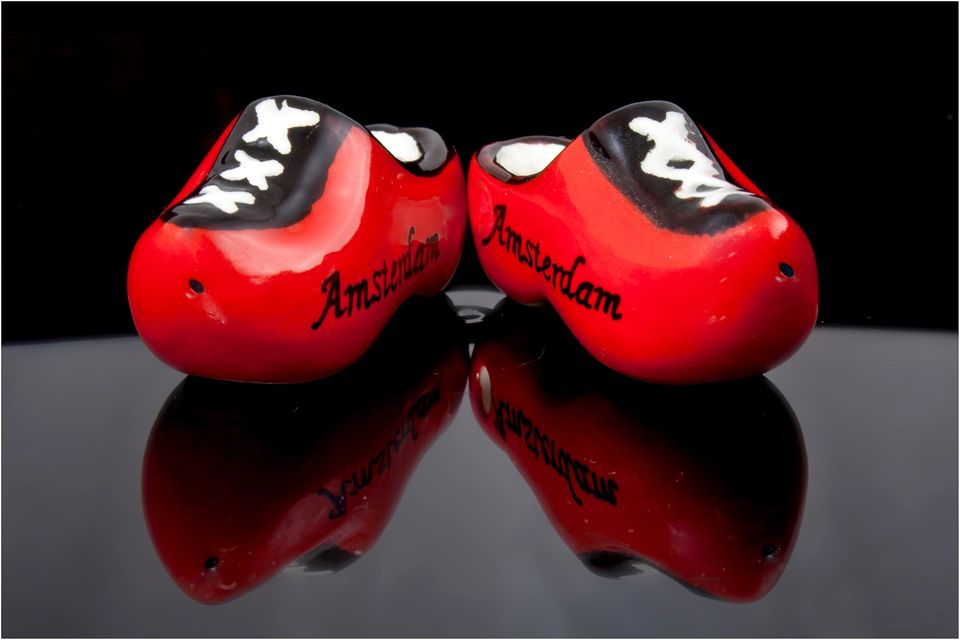 b) Licorice is highly consumed in the Dutchland. There are many styles available in every grocery store and candy shop in Amsterdam. Sweet, honey, salty, hard, chewy, minty, etc.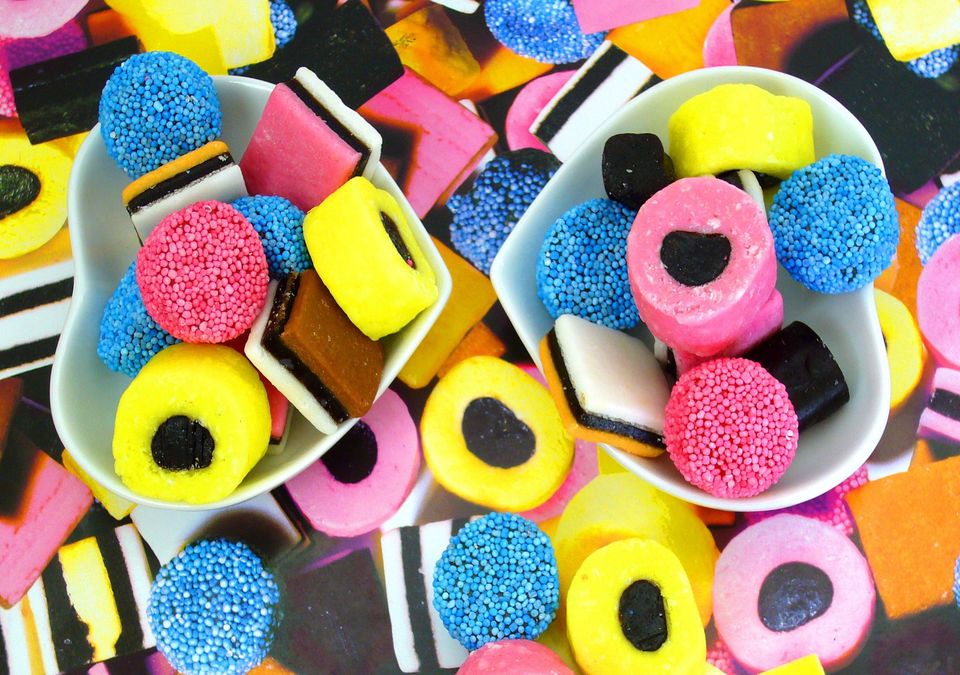 c) Amsterdam is one of the most bicycle-loving European cities. Therefore, there is an abundance of bike-related items available to purchase all over town. A bicycle seat cover is a decorative and very useful item to have. Sold in a lot of colors and patterns, a seat cover can add flair to a bicycle. The price starts from 10 euros.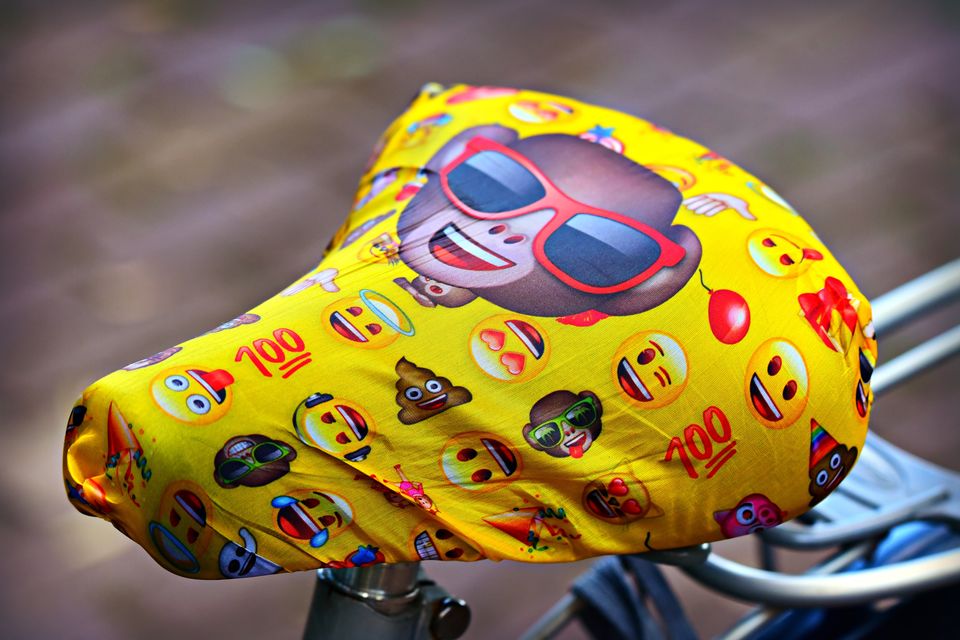 d) Momo Chair is one of the best things you can bring home. It is a foldable chair made of cardboard that can hold a weight of more than 400 pounds. The product is manufactured in the Netherlands. The stool comes in many patterns including tree stump, world map, pebble, old wood, sunflowers, and polka dots. The stool measures 30x30x34 centimeters and can be used as a chair, a stool, a bedside table, etc. The box would easily fit in standard luggage. The price starts from 25 euros.
What to eat in Amsterdam
a) Amsterdam fries deserves to be the first one the list. They are available in different sizes and with a large variety of sauces. In one serving, you can usually choose any 2 sauces. Eat plenty of these fries during your stay in Amsterdam.
b) Stroopwafel is an amazing sweet treat. It is two thick waffles stuck together with a layer of sweet syrup.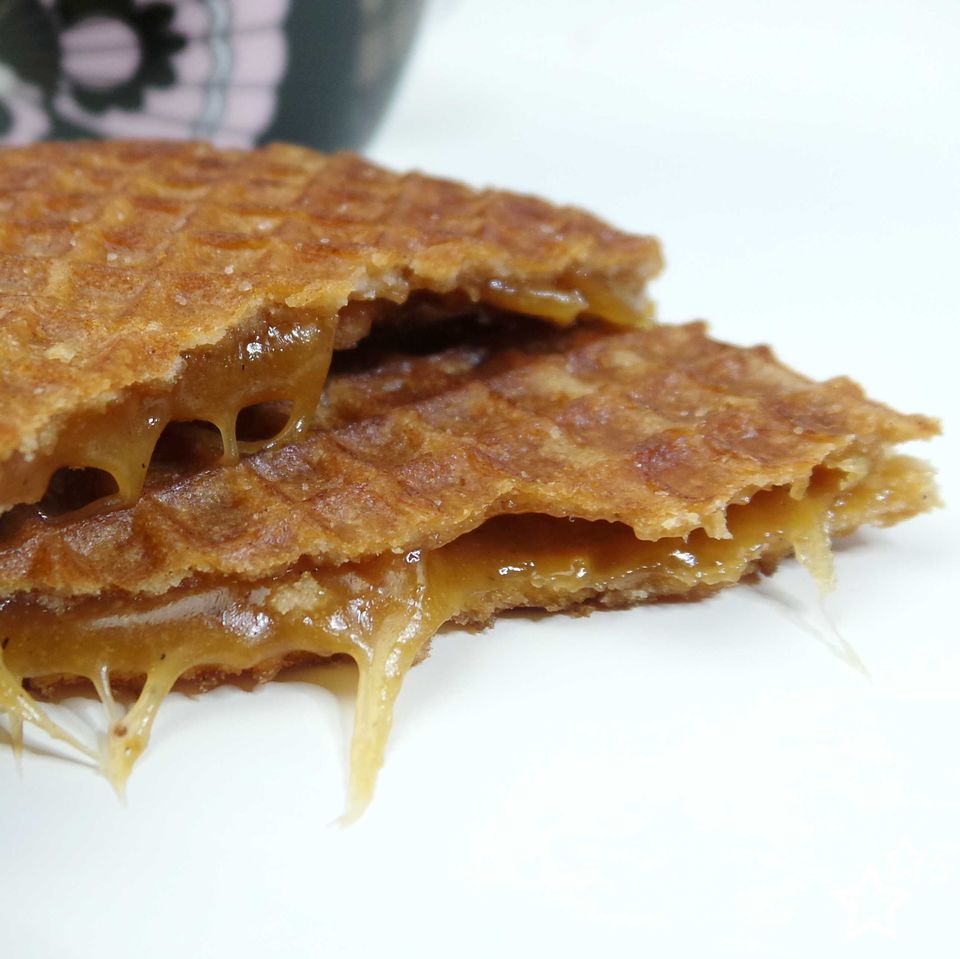 c) Ginger cake, also known as 'breakfast cake' comes in loaves and can be eaten with a thin layer of butter.
Read https://www.iamsterdam.com/en/see-and-do/eating-and-drinking/dining-out-amsterdam/10-dutch-foods-to-try-in-amsterdam for more information on foods to try in Amsterdam.
Amsterdam is a must-visit when in Europe. The city is vibrant and alive. It has more than 150 canals and 1250 bridges, but it never seems crowded, nor bent and bitter from fleecing the tourist.