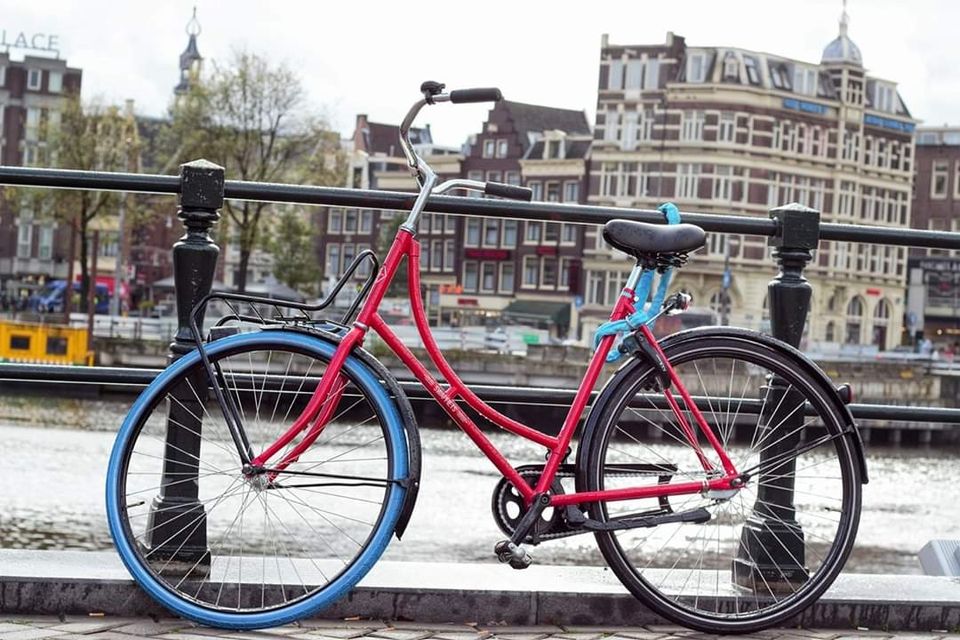 On 20th OCT, 2017 I was traveling to Stockholm,Sweden.
This was my first International trip, I was going to join my wife who was working in Stockholm.
My journey started at Banglore airport, I was having 2 layovers one in Mumbai and the other one in Amsterdam.
I Boarded my flight and reached Mumbai by 1:30 a.m and I got one hour layover time to catch my next flight to Amsterdam.
Mumbai airport is similar to Banglore airport didn't felt much difficulty and completed all security checks, reached the gates within time and by 2:30 a.m boarded the flight to Amsterdam  flight size is bigger one compared to my all previous flights boarded within India.
I got middle seat, but I was very much excited about the international trip and started enjoying every bit of my journey ,  fell into sleep dreaming about meeting my wife next day.
It was 6:30 in the morning got woken up with the announcement that we gonna land in next half an hour... Had breakfast provided by flight attendant and it was sharp 7a.m flight landed in Amsterdam.
The thought of being in other country just gave me a chill and there is smile all over my face.
While moving out of the flight, I found this elderly couple in their 60's, looks worried and asked me to help them to catch their next flight.
I sneaked into their tickets, I found out that they are traveling to PRAGUE to meet their son , even their layover time is 1 hr same has me.
However decided to help them first, unlike Mumbai and Banglore Amsterdam airport is 3 times bigger it almost half an hr to reach their gates, took send-off from them and started running back to catch my flight.
Big mistake commited here, while heading back reached to the ground floor and started everything freshly including security check and Immigration check lost so much of time here, I was just kept running by wearing 8kg luggage bag
By the time I reached my gates flight already took off.
I felt completely numb allover my body, felt chilled and tears are rolling in my eyes.
Don't know what to do, whom to contact, my network doesn't work here, sneaked into my pockets didn't found a single penny and my debit cards doesn't work here. This is the worst part of my life, completely helpless.
Went to some corner sat on the bench watching passengers heading towards their destinations happily. Suddenly my wife came to my mind. First thing I need to inform her before reaching the Arlanda airport in Stockholm.
Tried connecting my phone with airport WiFi and made a WhatsApp call.
She was surprised to get a call from me during this odd time, she was thinking that I was already boarded the flight to Stockholm and she was about to leave her room to the Airport.
When told her what ever happened, she was silent for few seconds, and I can feel her anger and pain at a time.
Our dream of meeting each other after 3 months got completely shattered and we both felt helpless. Suddenly my phone got switched off due to no power.
Again went back to the bench took my power bank out and started charging my phone.
Me and my wife both got calm down and started planning what to do next..
Then I went to the help desk, there only 2 people are standing in queue, before me one female is standing, her conversation with the help desk people got to know that even she missed her flight and help desk people gave her some meal coupons and also booked next flight tickets for free..
By seeing that deep inside I started building h hopes. I also started explaining how I missed my flight, and help desk people started to check my travel details, mean while I was also expecting food coupons and next flight booking, but here comes the bad news.
Help desk people said they can't book my next flight,
Reason1: there is no flight to Stockholm for next 2 days and
Reason2: they cannot book my tickets since my layer flight is KLM and In Mumbai I Have boarded Jet airways..these help desk guys belongs to KLM.
They suggested me to reach Jet airways help desk which is in the ground floor and I am on the 2nd floor.
Started running towards Jet airways help desk, felt like 1km distance b/w KLM and Jet airways help desk by carrying my 8kg backpack,.
Atlast reached Jet airways help desk with so much difficulty and started explaining them  everything,  help desk guy started checking my travel details. Again here comes another bad news.
He said, he cannot help me bcoz my tickets are not booked from their official website and it was booked from makemytrip.
I only need to contact them for any help.
The feeling of helplessness getting more deeper, suddenly felt like I cannot meet my wife again. Again tears started rolling 😭.
Called my wife explained her, she called makemytrip and explained them whole situation.
They had taken this query and asked for some time to resolve this issue, asked her to wait for call back from Makemytrip.
Mean while my wife started looking for alternatives, luckily she found out that 3 of her colleagues came to Amsterdam as a part of  weekend trip on the same day, they reached Amsterdam at 2 a.m and she said they will accompany you untill this issue get resolved, atleast felt bit happy🙂.
She tried calling them one them picked her call, she explained my situation to them, she gave my number to them.
After some time I received a WhatsApp call from one of her friend whom I already knew.
I can hear a blurry voice from other side. He said bro we are not in a possition to reach airport, and he told they have taken good amount of weed and they are not in their senses. It was around 11a.m now started feeling hungry no single penny, weird thoughts are kept coming, either beg for some food from any of the airport restaurant or asking for waiter work in return of some food.
Then again I received a call from my wife, she said she got a call from Makemytrip people and they cannot help us in this situation, as this situation is completely new to them and upon that they are going to cancel my return ticket 😡as well, since my flight already landed in Arlanda airport and there is a no show on my name, just trying to help an elderly couple and missing my flight costing me a lot. Things are getting more worst by each passing time.
I have explained about her friends condition.
She is the only one who is standing Rock solid 💪 with me, my only hope is my wife, simultaneously she was checking next flight in all near by cities, checking for her Facebook friends for one stays in Amsterdam, In that search she found out one of  her collage mate have checked in Amsterdam recently, she tried his contact details from mutual friends atlast got his details and tried calling him but no luck he didn't picked her call.
Now it's 1p.m in Amsterdam no food since morning and my wife also didn't had anything.
She was continuously working to find out some solution.
After some time, again I got a WhatsApp call from my wife's colleagues, he said we have reached airport where are you...since morning this is some good news, I can see some known faces.
I went to the ground floor, waiting near railway station which is combined with the airport.
Atlast I found them, out of 3 one is in half senses and other 2 are completely not in their senses, they don't even know where they are rite now.
I just felt like 3 demigods came in my rescue.
They took me to near by Burger King restaurant and brought me a burger and ordered for themselves as well.
This is something which I cannot forget in my whole life time. Hunger is the worst feeling.
I had a good meal and we took a locker for me and  kept my baggage, they paid for that, they took me to the Amsterdam centralwith them in the same train in which they came .
I was with them for next half day roaming in Amsterdam central streats, those 3 were enjoying like anything but me just forgot that I am in world's one of the best place and not able to enjoy a bit..on other side my wife having a battle with the Makemytrip guys, nearly 6 hrs she have spent fighting with them and atlast come to a conclusion that Makemytrip will provide return tickets at half price. Something is better than nothing 😁
Clear win 👏 by my wife.
I am still learning Never give up attitude from my wife...,
Now atleast things are getting better, even though being out in Amsterdam central(one of the world's happening place)not able to enjoy to fullest, may be I couldn't digest about the flight missing followed by the worst things happen to me and more than that not able meet my wife, which was I planning since long  time. I started heading back to airport.
After reaching I was getting a call from some unknown number, I picked the call, now it's my wife's collage mate. I knew him already we met during our college days, He said he is staying in next city and was navigating me how to reach his place.
He came to railway station to pick me up and we went to his apartment which was provided by his company.
As he already knew about my whole, my wife already told him.
He was another rescue provided free shelter and food and bear. Felt enough for my life.
My wife called me before I sleep , she have booked my flight tickets to Stockholm 2 days later from another city.
Even though she was having an option to book my flight tickets on next, she didn't do that,
Actually Amsterdam was on my travel checklist. She me explore and enjoy in Amsterdam.
After hearing that news, felt very happy and peaceful.
This single instance shows, how wife's can be strong and she just turned the things bad to good in a single day.
I just conveyed to her how thankful to her and how much love her.
This whole days experience, I cannot forget in my whole life, I will always cherish.
Next day what I did,
Below pics shows what I did on the next 2 days,
Travelled every Street and good food Madame tussads
Below pics shows what I did on the next 2 days,
Travelled every Street of Amsterdam and had good food, visited Madame tussads.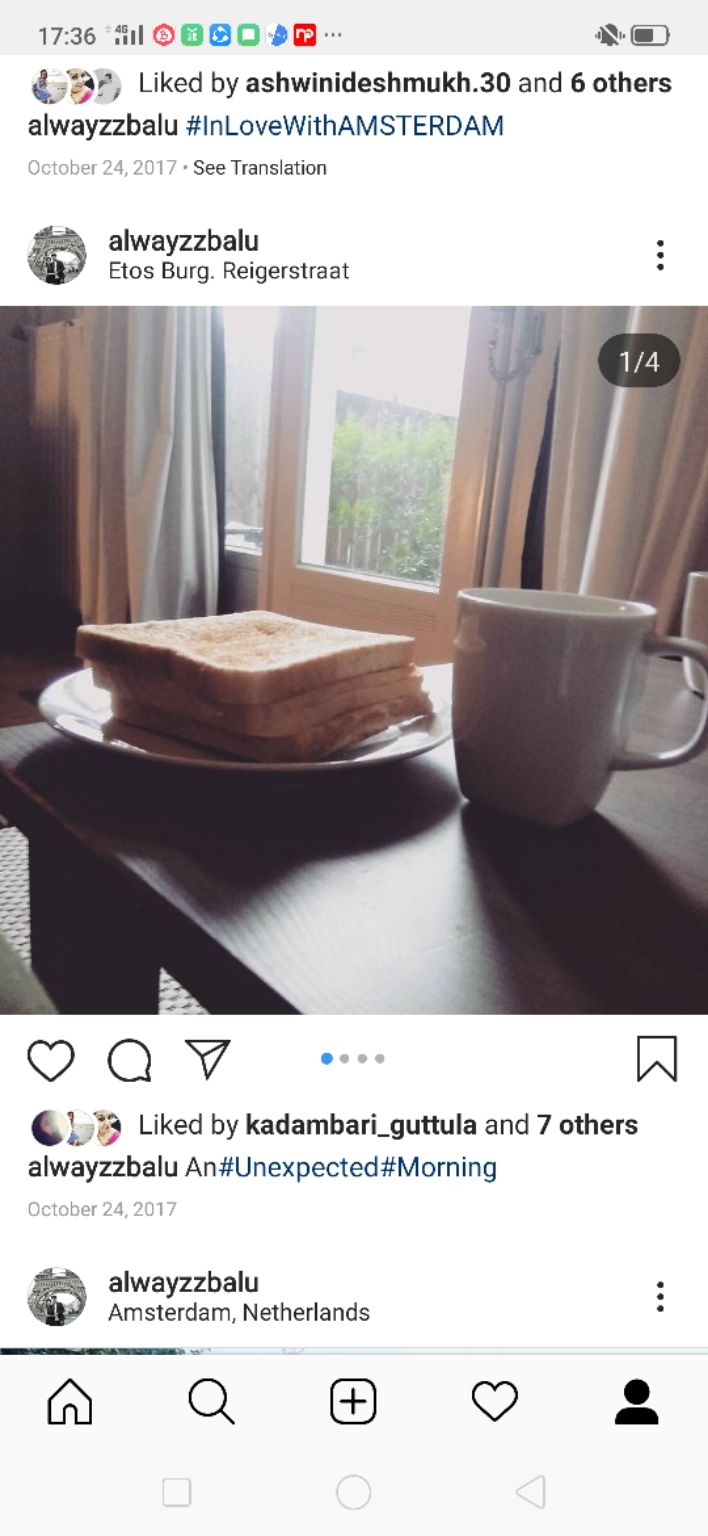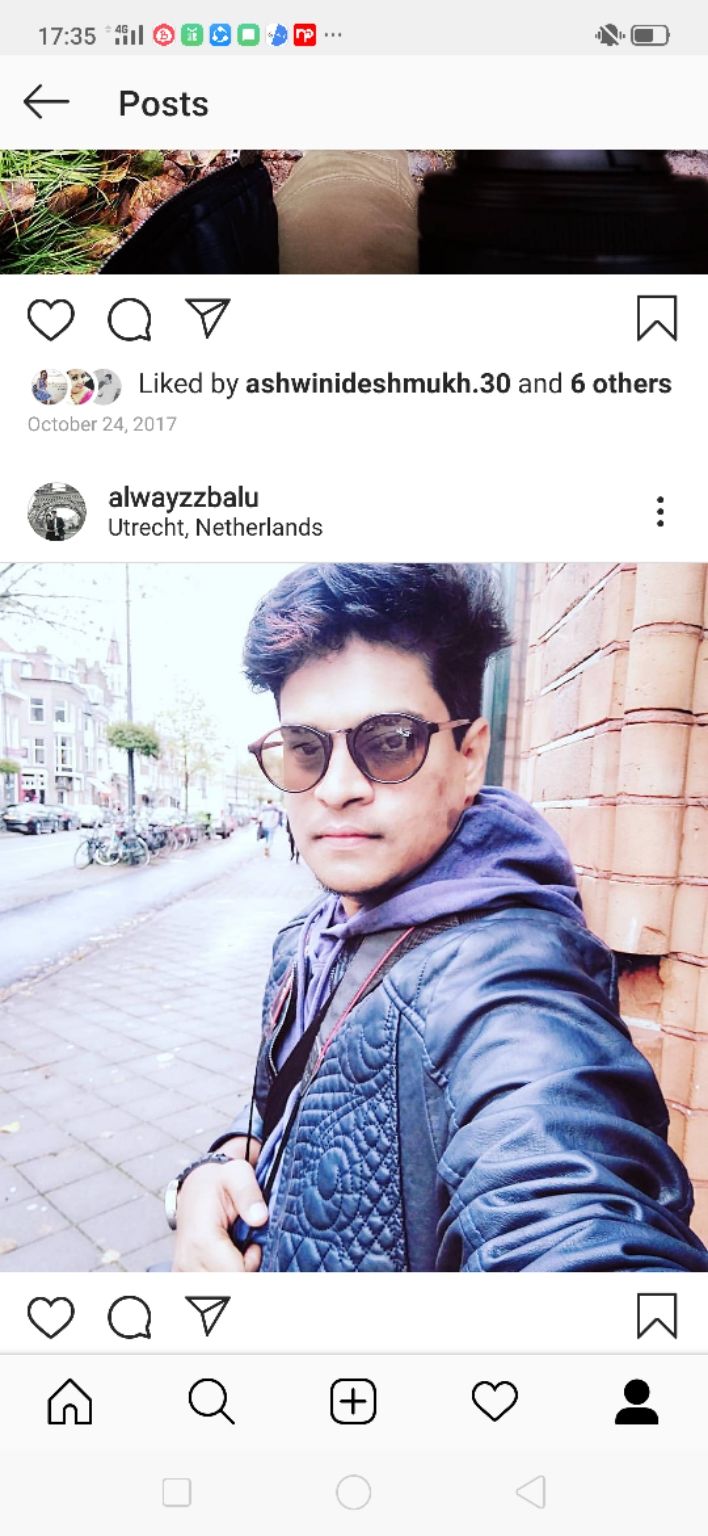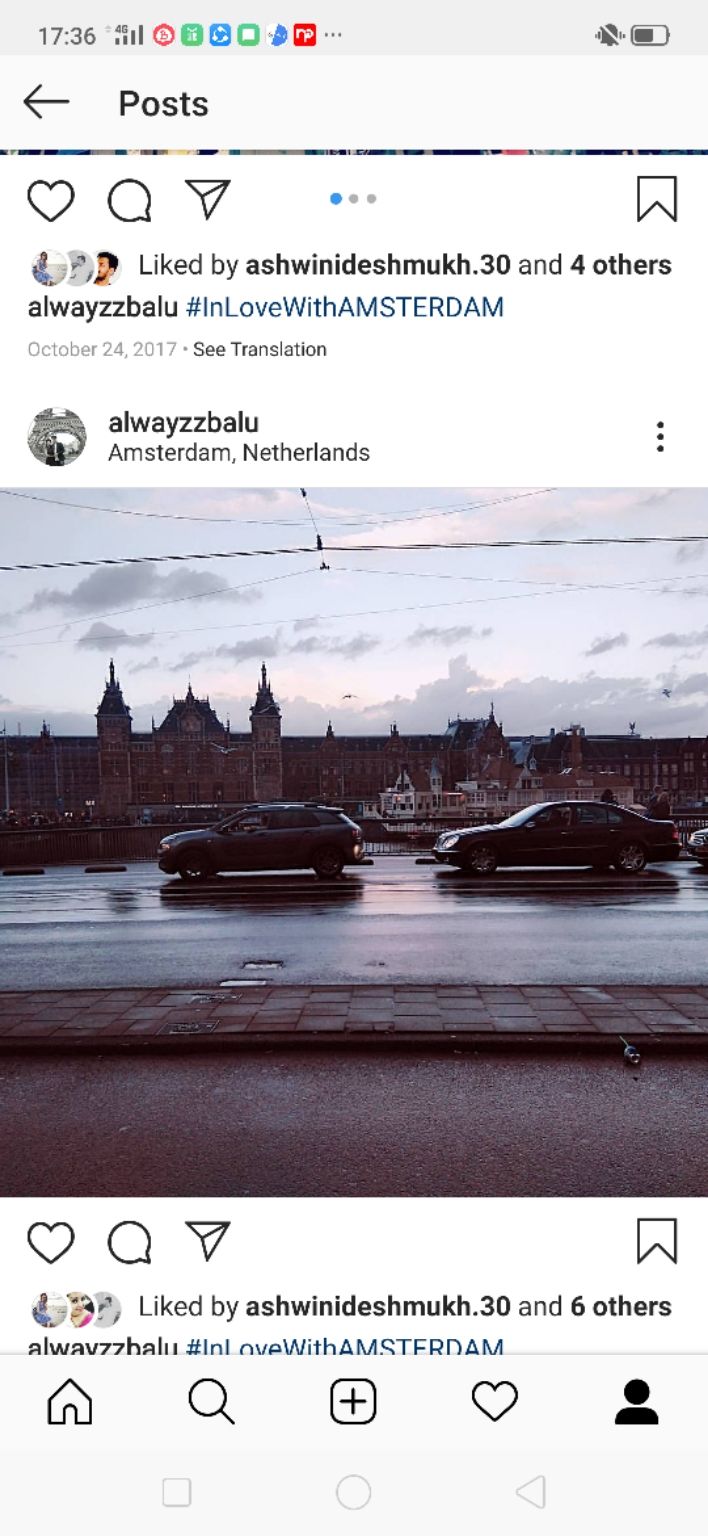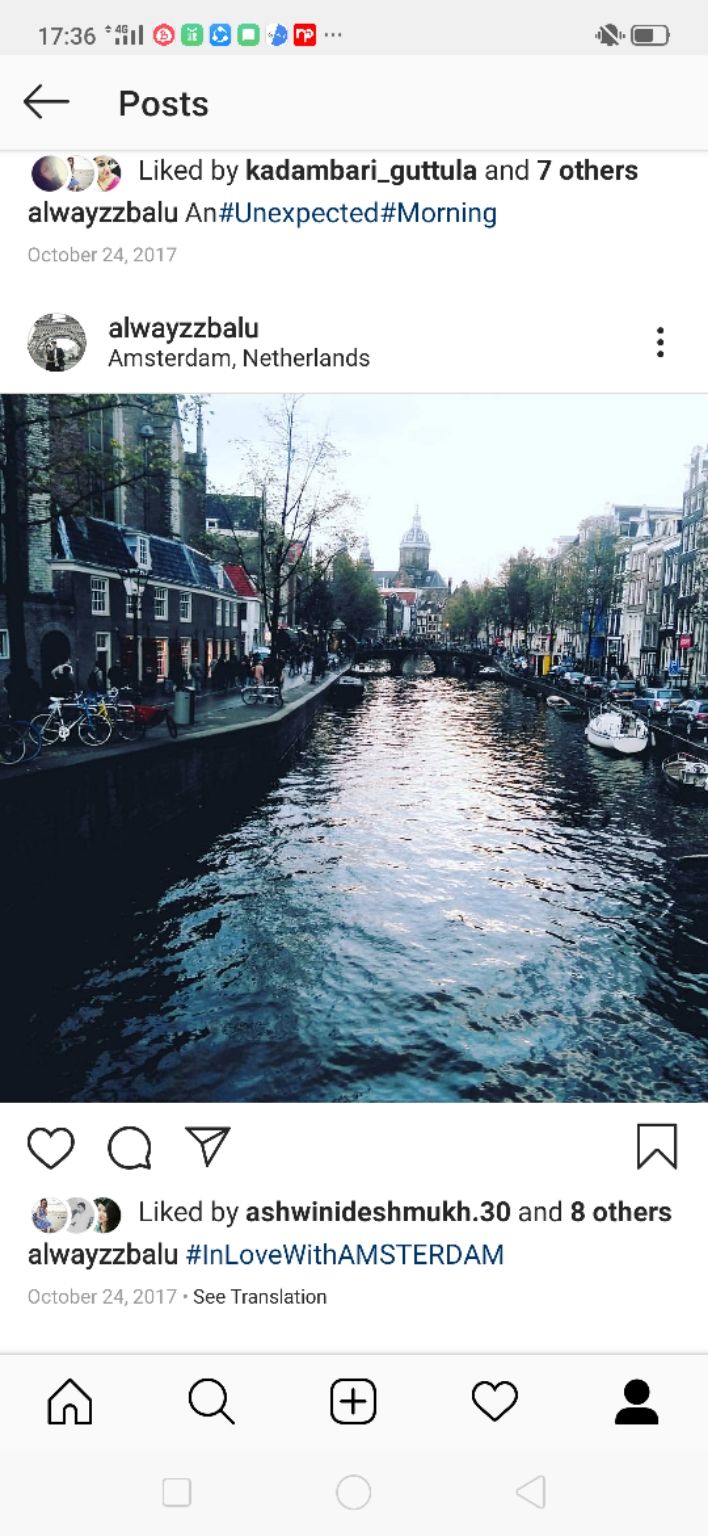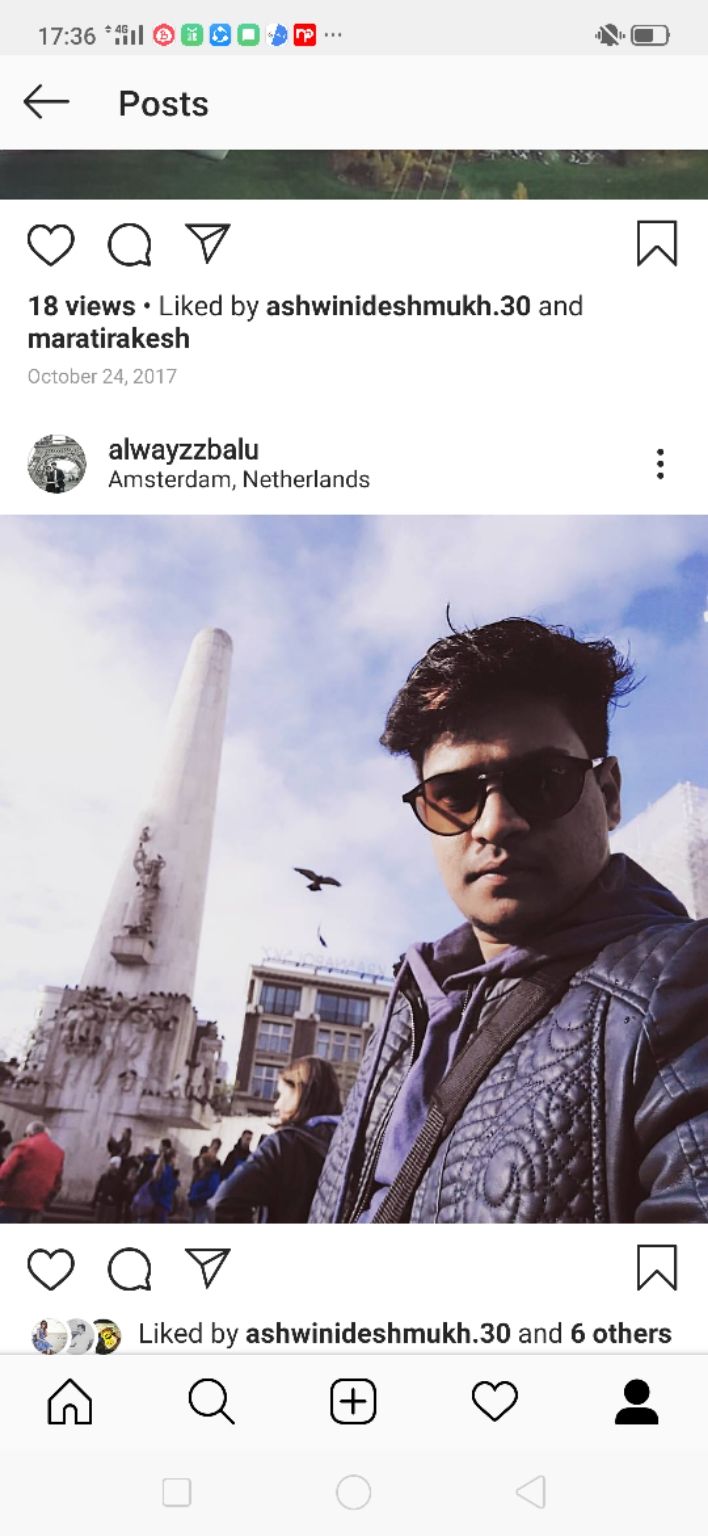 Below pics shows what I did on the next 2 days,
Travelled every Street of Amsterdam and had good food, visited Madame tussads.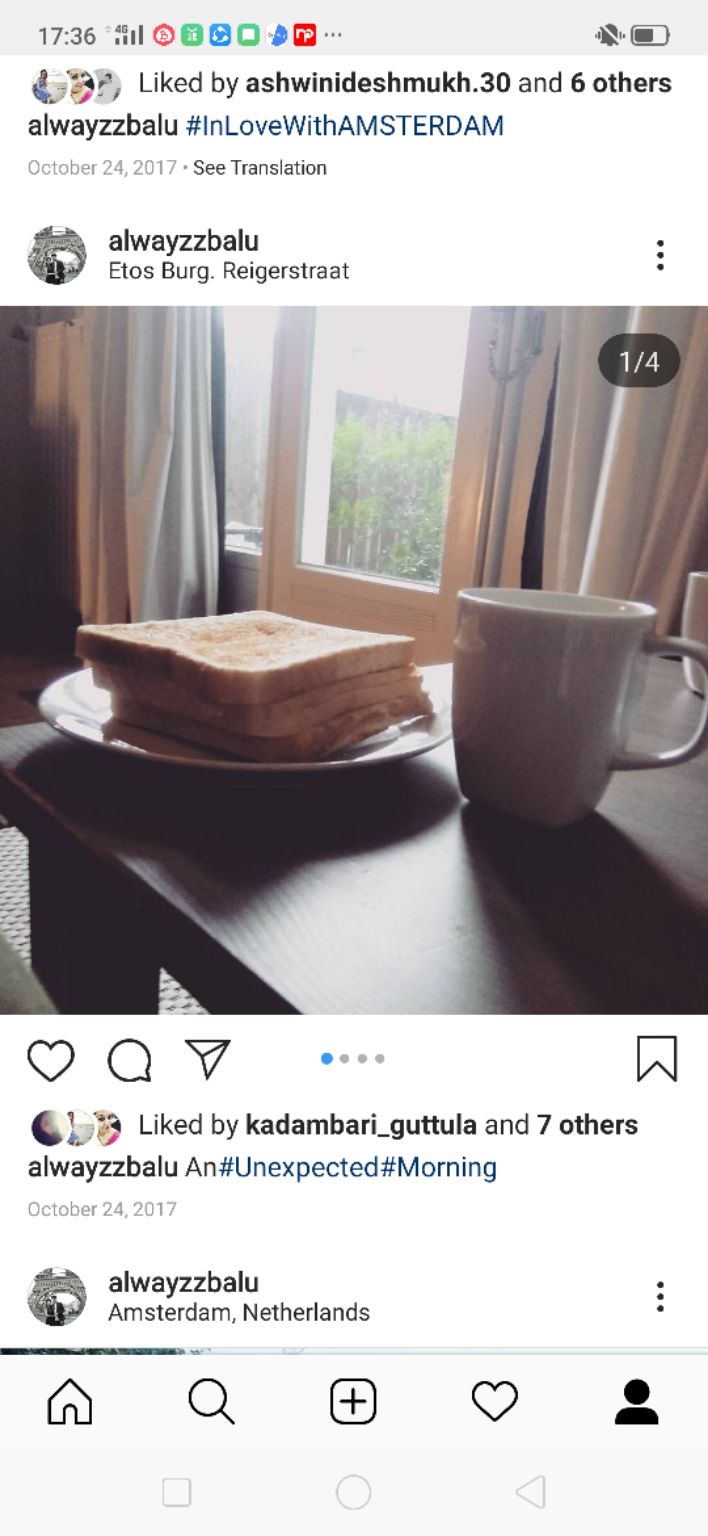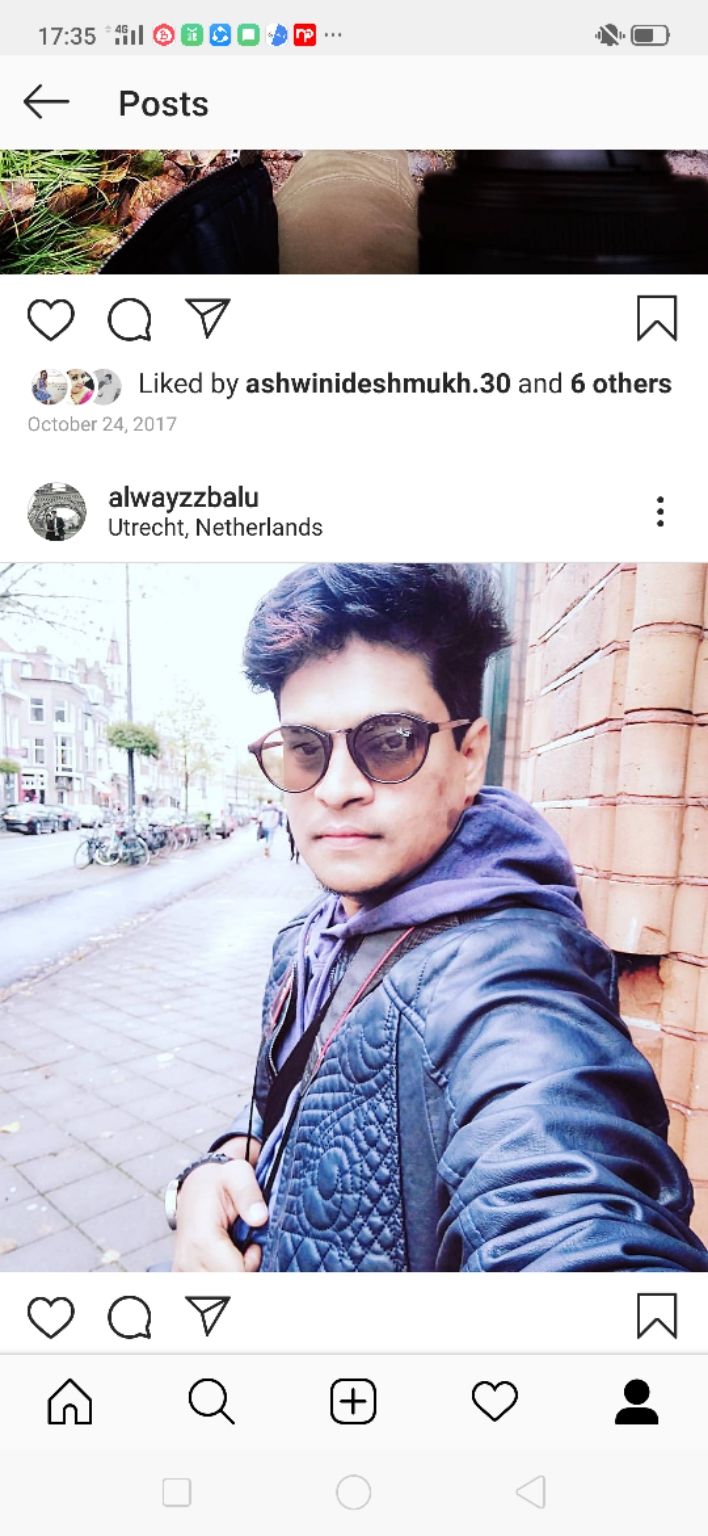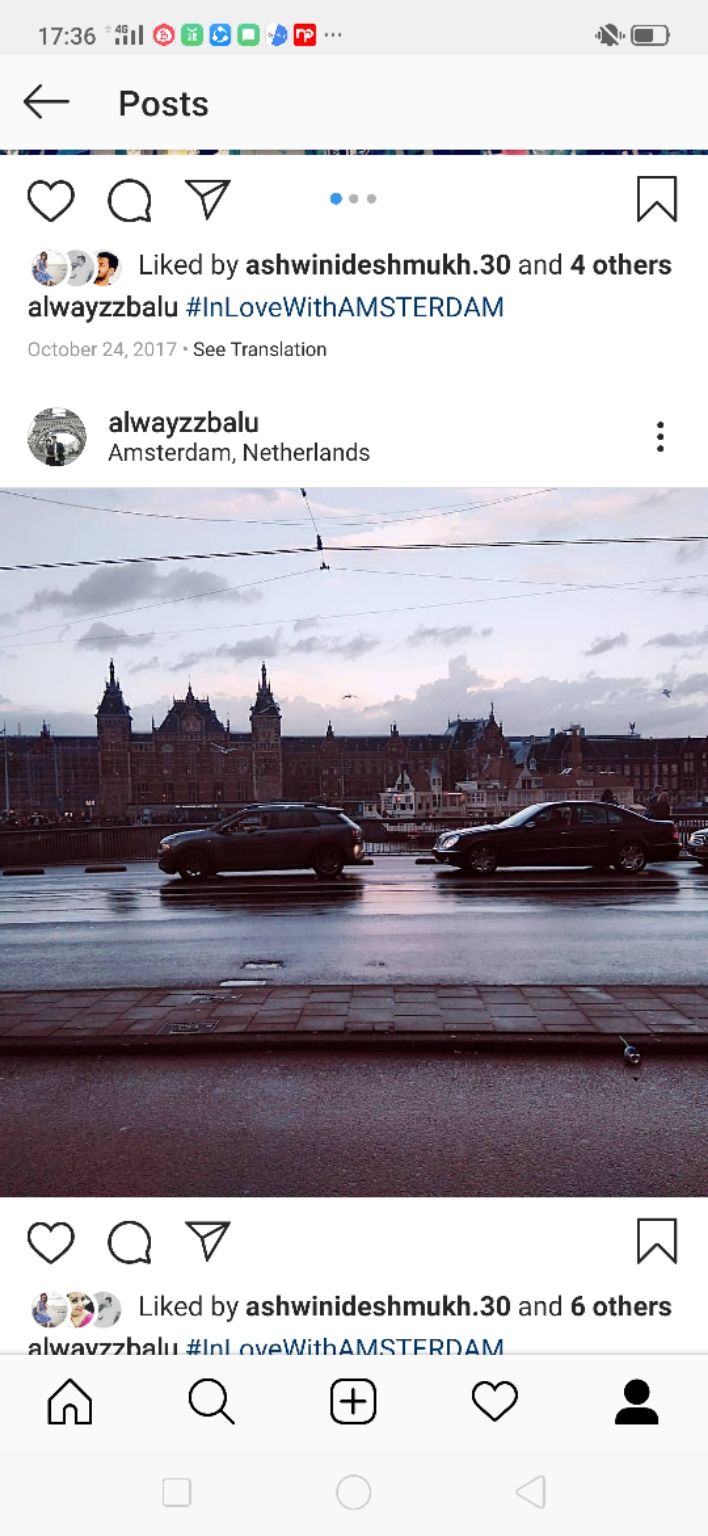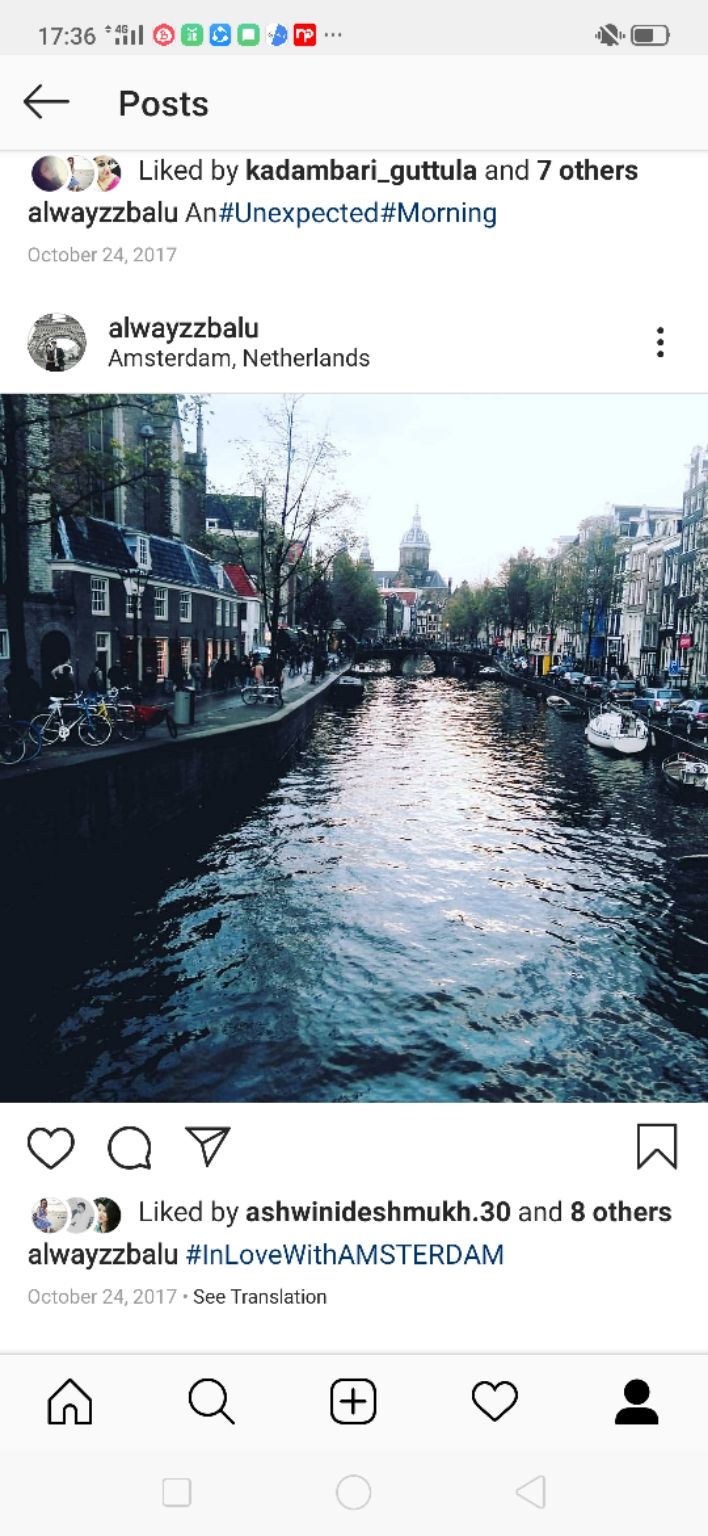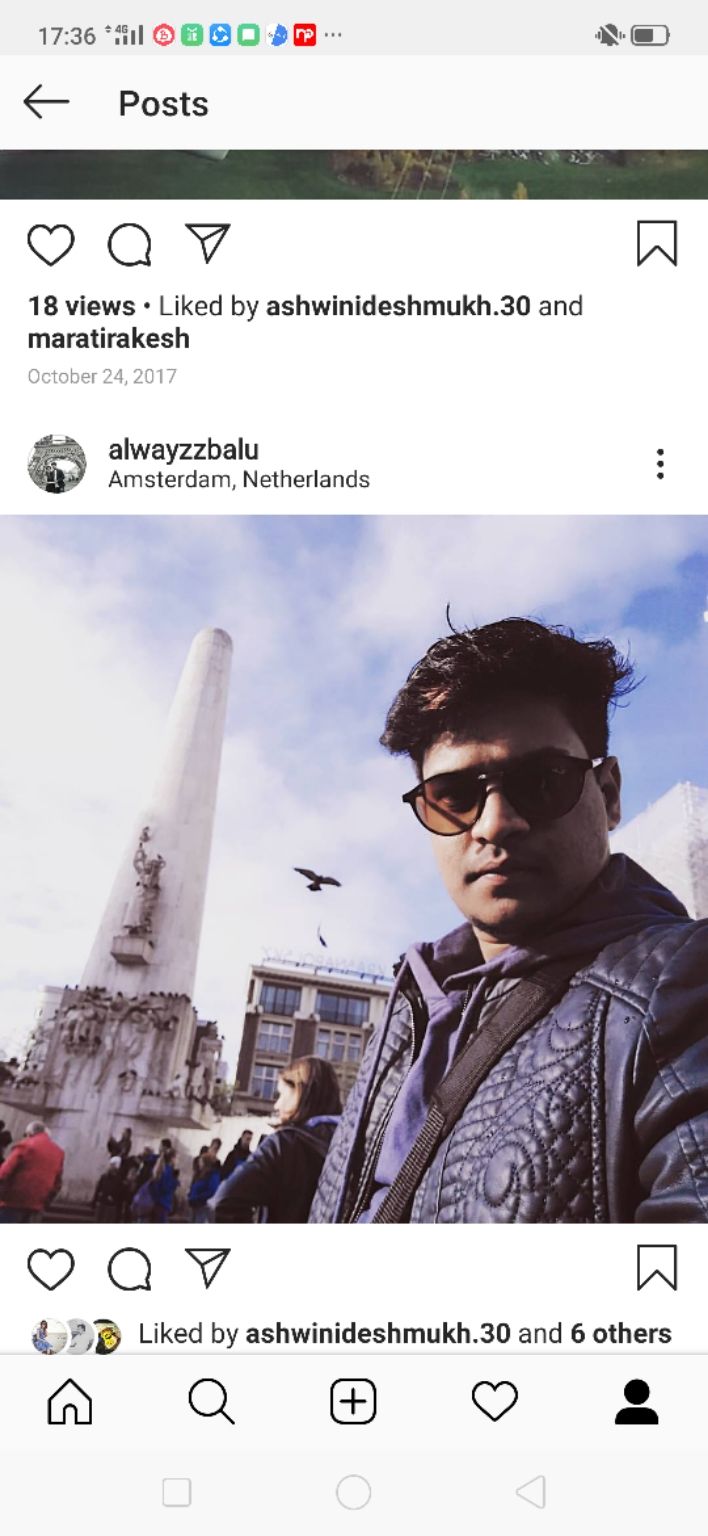 Finally meeting my wife happened after 2 day's.
Finally meeting my wife happened after 2 day's.