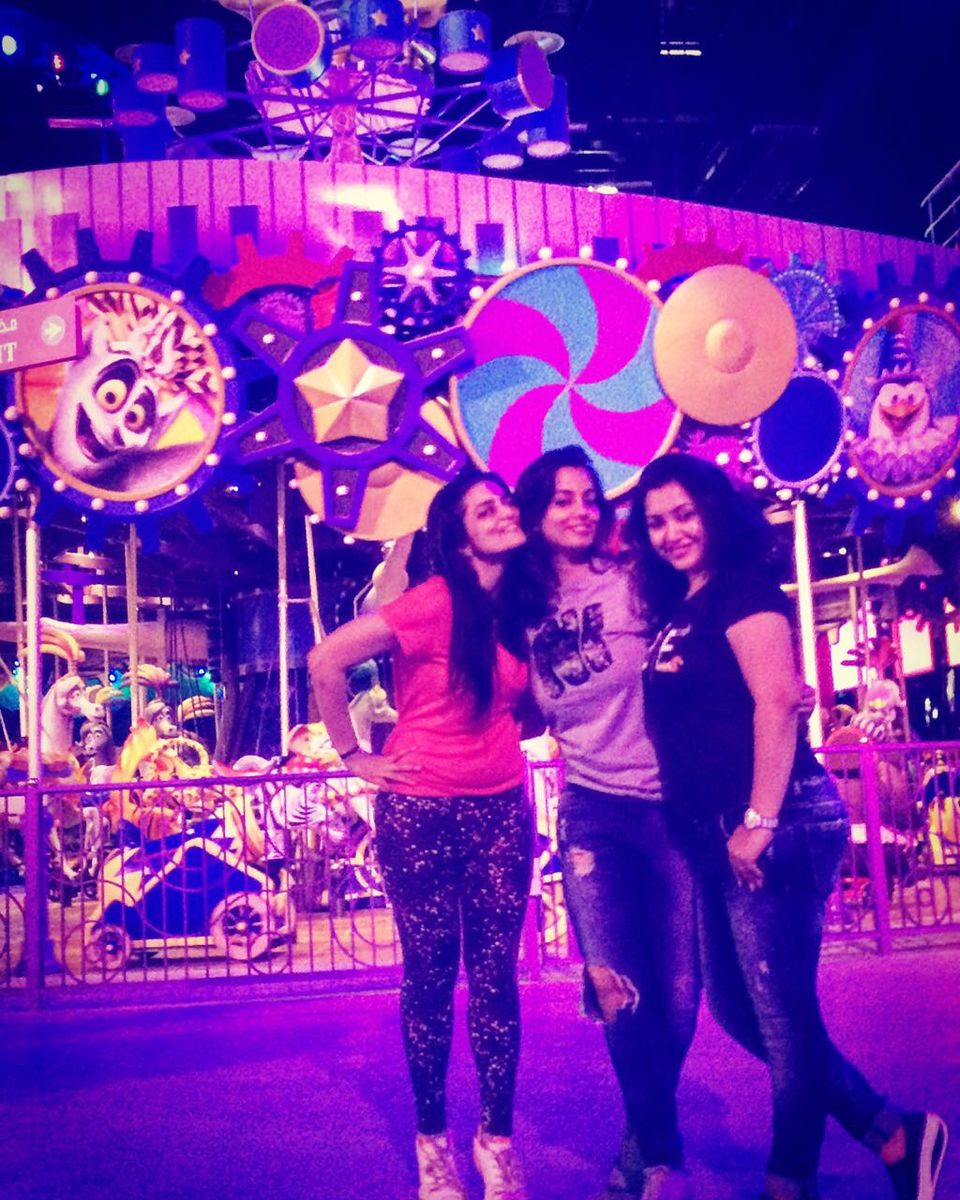 There's just something magical about theme parks. As kids, they bring alive the fairy-tale fantasies and fuels the spirit of ecstatic joy with colors, characters, thrill and music. And for adults, the happiest place on earth gives them the opportunity to relive childhood, all over again.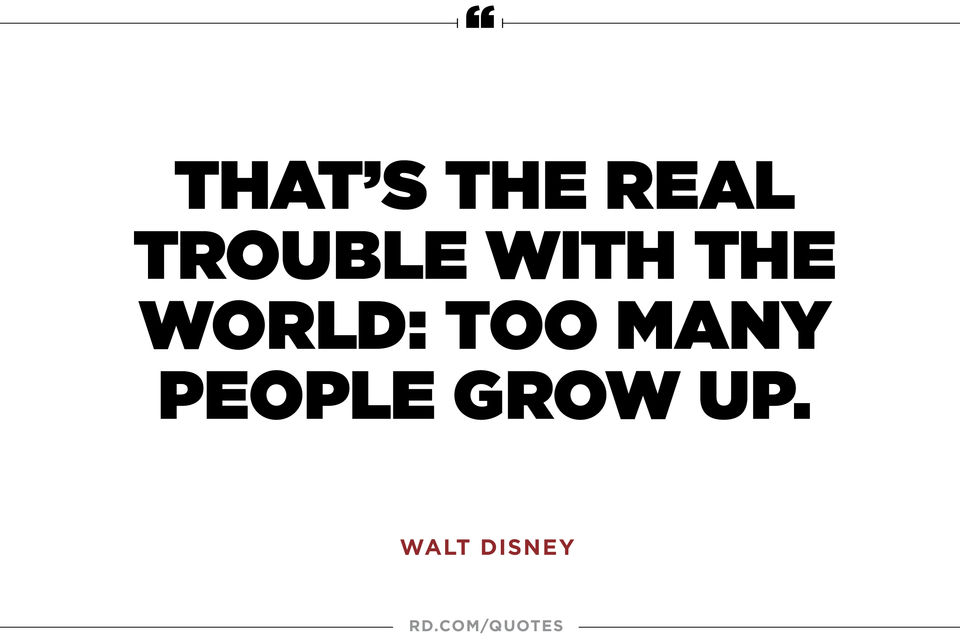 As grown ups, the day-to-day, 9-to-7 working, tax paying, appointment scheduling, meal planning, early rising, always tidying up monotony leaves no space to celebrate the inner child. And we never really grow up, we only learn how to act in public. I always yearn for that innocent, carefree, baggage-free, rebellious version of me who lived in her make-believe world. And amusement parks bring me closest to my dream world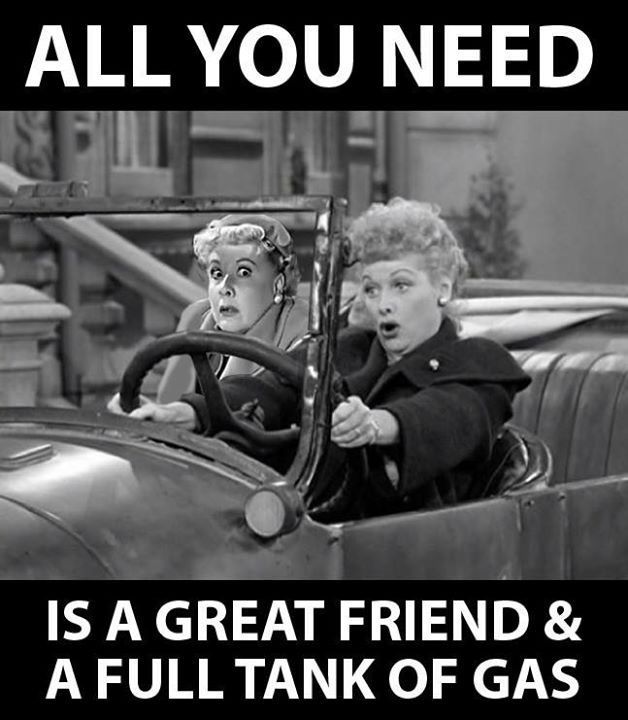 To put things in perspective, me and my colleagues were fancying the idea of experiencing an Arabian summer as a quick getaway. Dubai- during the cold season during the shopping festival sounded tempting. And coincidentally, the much talked about Dubai Parks & Resorts opened up its gates to the world. And so, me and my friends and I jetted off to Dubai, where Motiongate, Legoland & Bollywood Park awaited us. And off we went, to celebrate ourselves.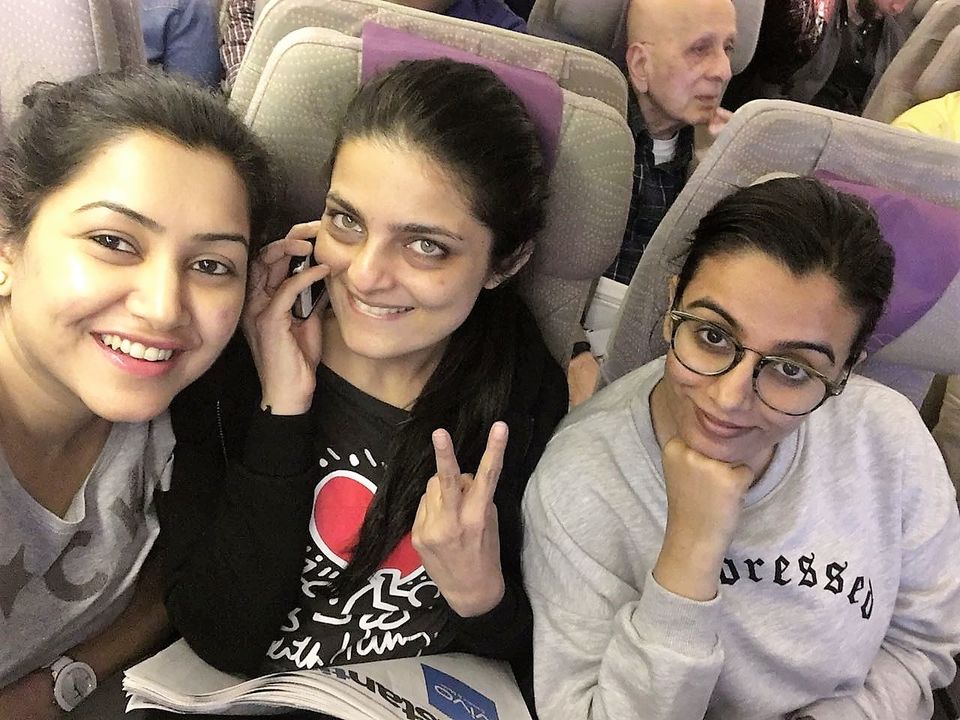 Here's a boomerang & photo trip on how we had the Best-Day-Ever at the newly opened Dubai Parks & Resorts, and a few tips and how all grown ups can forget adulting for a day and have the Best-Day-Ever at theme parks.
1. #OOTD
The insta-slang for 'Outfit of the Day' stands most relevant to amusement parks. Being a hyper enthusiastic bunch we knew theensured that our #ootd stays well from morning to night, agianst all odds ie hail, storm, fall, wind et al and be able to get wet. And yes- they had to provide appropriate coverage for assets & accorded liabilities ;)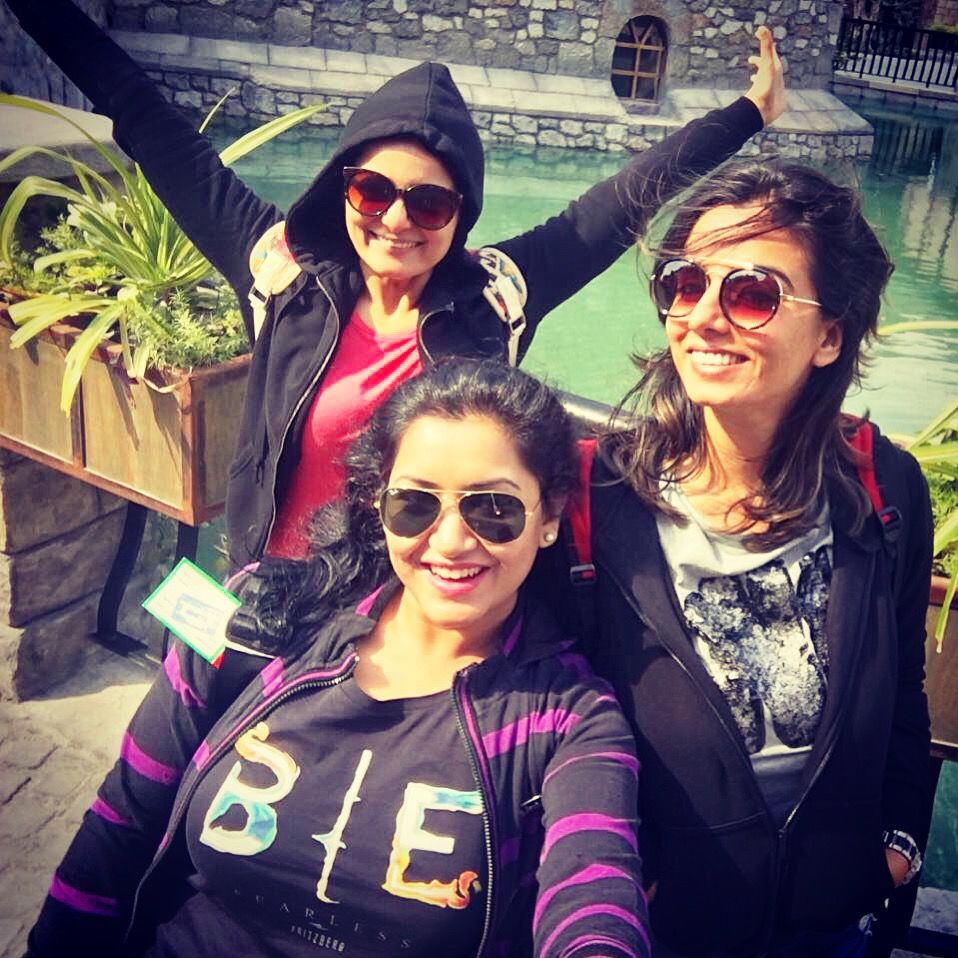 Its only then you can make most of your rides, jump- hop-run-play carefree- and manage boomerangs like these!
2. Homework but not fanatic planning!
DP&R is massive! And as frugal & prudent travelers, we took the all-parks-in-one-day pass. It was a tall-task to see every bit of the 3 parks & have enough time to capture all memories. And so, we all got to do our bit of research & planning.
We reached early, spoke to a couple of Park Guides who gave us hacks to get most of everything in the day, grabbed park maps & identified places that may get crowded later in the day. Voila! It helped :)
However, the day is for you to have fun- and not treat it as a military operation. We trusted our stars and left a lot to stumble upon.
That way, the charm of sighting an unlikely photo-op or stop-gap always awaited us
3. Photo Fantasies
We LOVE photographs. We trust our memory cards more than our own memory. And what better a place to capture some of our best moments, than at an amusement park?
As shallow as it might sound and though we might never admit to it, one of the main reasons we love amusement parks is because of the amazing backdrops, our favorite fantasy characters & so much happiness around to click pictures.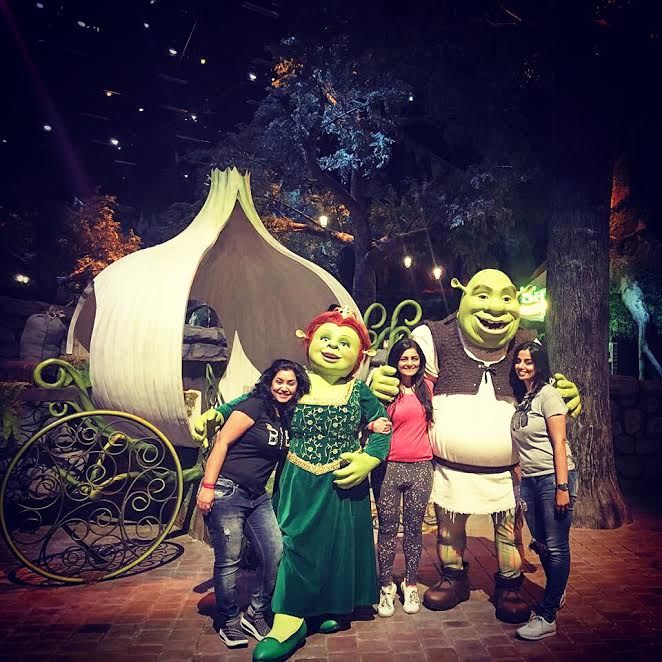 We ensured that we posed and danced with all characters & made most of all photo-ops around.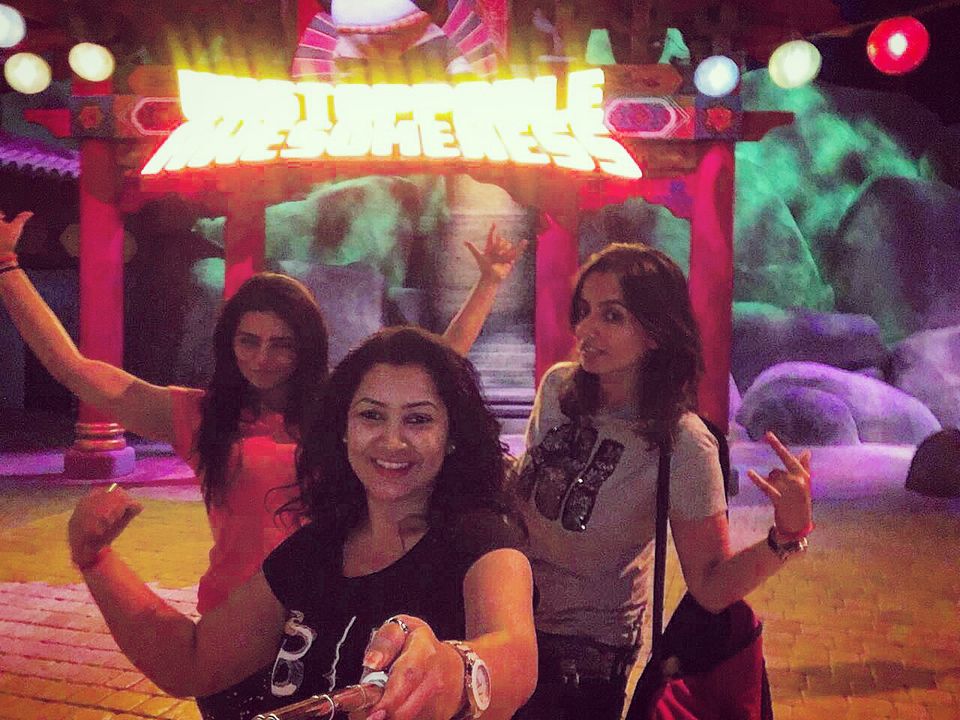 And remember, many years later, when you sit down and sift through happy memories, these pictures will make you glee with a childlike smile.
4. Sm:)e
Its the childlike mind, that finds the kingdom ~ Charles Fillmore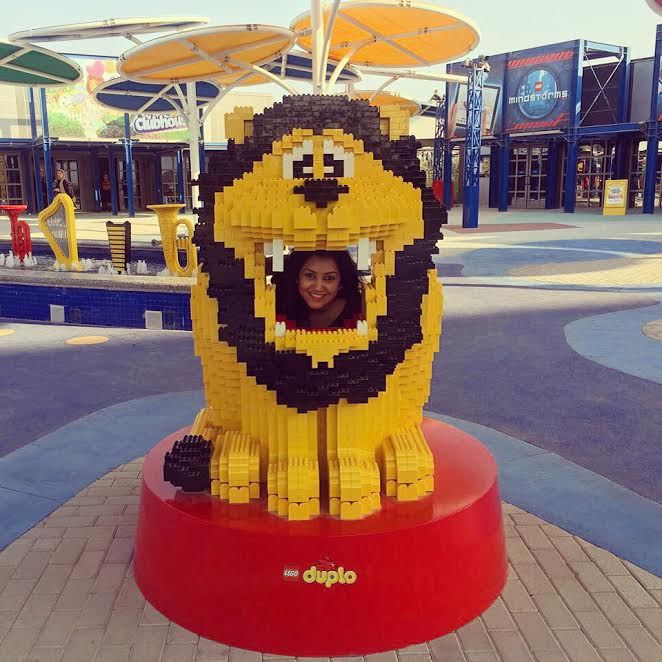 Children smile 400 times a day and adults, only 15. We can completely blame the lack of smiling enough on adulting.
The atmosphere, ambiance, and the sheer experience of spending a day in a fantasy land, far away from real life beats anything else money can buy. And boy did we smile. No, we yelled, shrieked and laughed our lungs out, to the sentiment of becomming 10 year old's again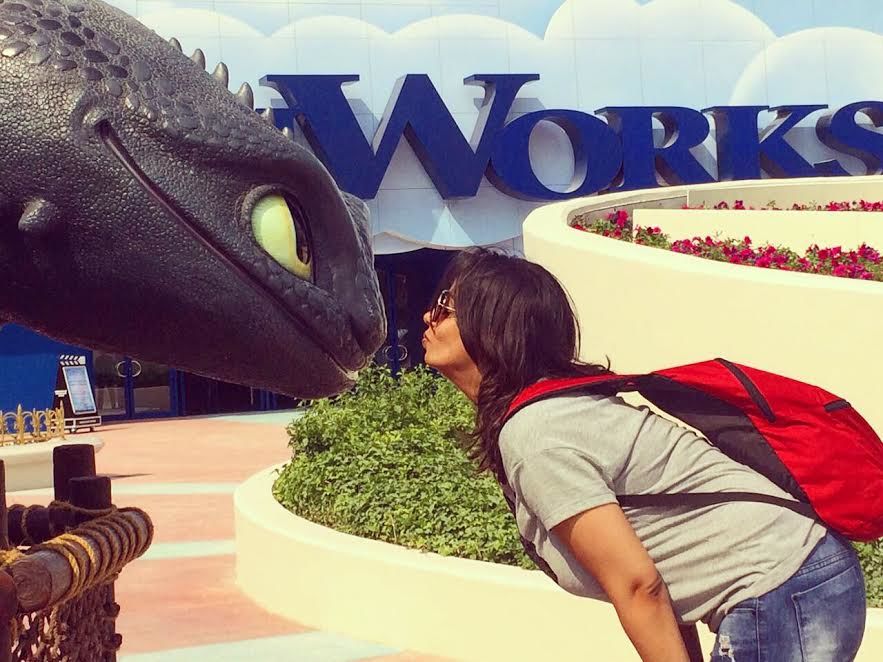 Three of us are all major fantasy characters, lego toys nerds. So we were super excited and skipped around like five year olds the whole time. Here's where I had to draw a smug face, just for the camera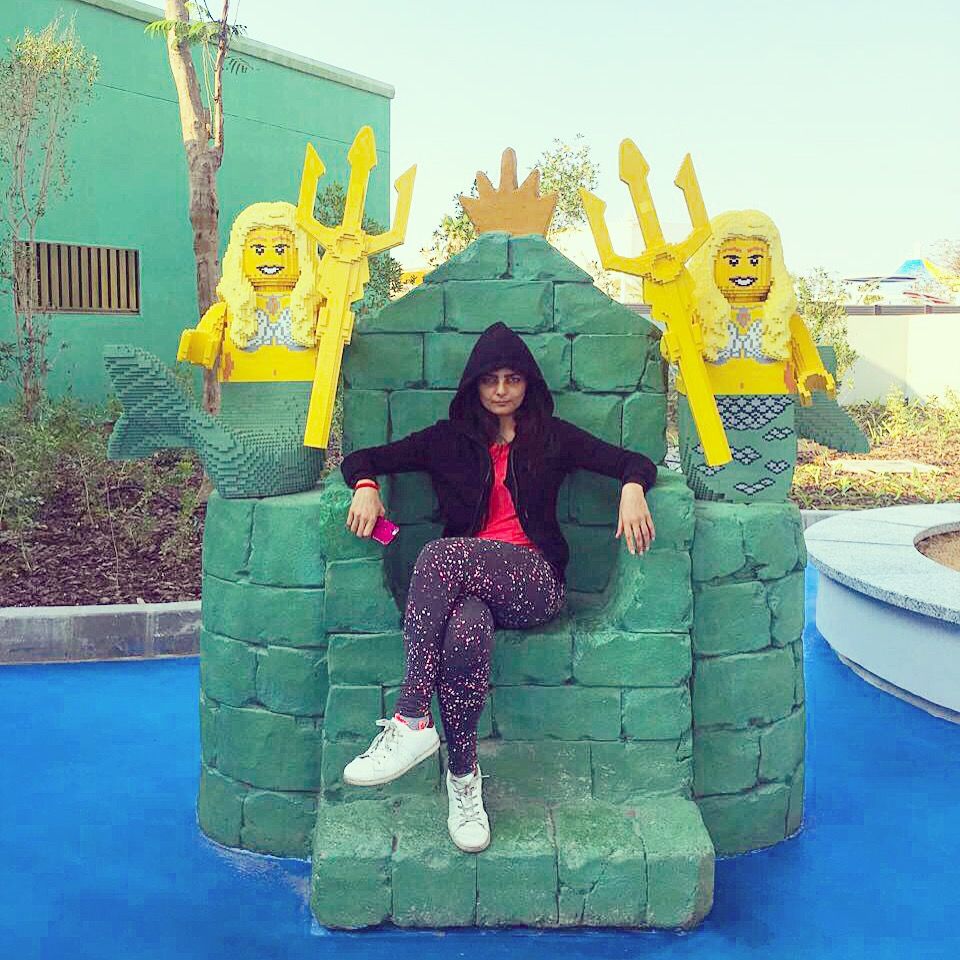 5. Work-It!
A few adults may differ, but there aren't many more enjoyable ways to burn off fat- than spending time at the amusement park!
A little birdie told me..'If anyone goes to a theme park for a day it will do the same amount of good as going to a gym and working out intensively for an hour and a half.' #yay
Because they can be so large, a LOT of walking is involved in visiting a theme park. A typical visit often involves a lot of backtracking and zig-zagging to get from one ride or show to another, and depending on the size of the theme park, you should expect to walk an average of 5 to 10 miles, eventually burning around 500 to 1000 calories.
The adrenaline rush and other chemicals released into the system by the thrill of extreme rides can help tone muscles. So the next time you want to fit back into those skinny jeans, plan a trip to a theme park :)
6. Divide & Conquer
We Indians are known to travel and do sightseeing in big groups, maybe AP's must be made as an exception in the route taken.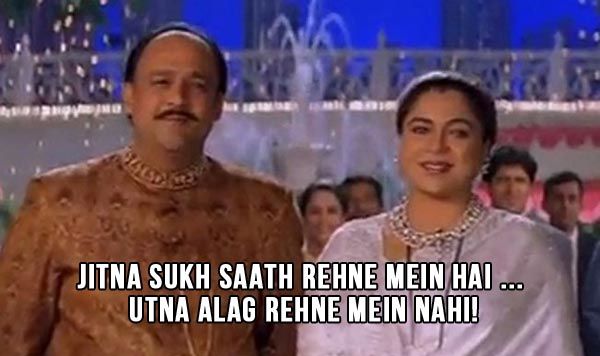 One- everyone won't be compelled to do things that some of us like. Two- theme parks are casual, fun environments, making it easier to strike up a conversation with people you don't know. Three- since the park is so big, anchoring everyone together might make you miss out on a lot of things owing to time crunch.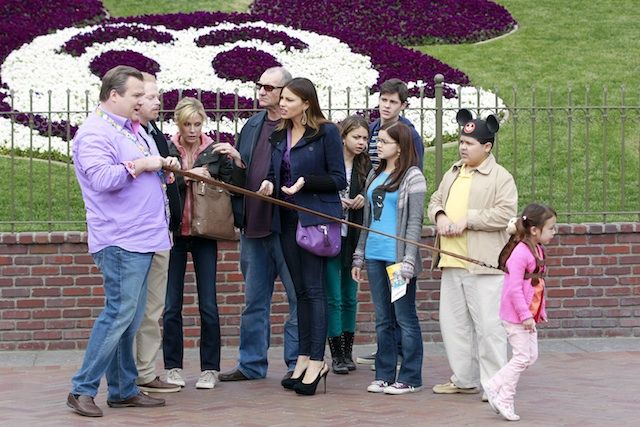 And yes, getting lost is amusement parks always leads to discovering happier things. Just like we all did :)
So Zoya, Sudipta & I decided to go separate ways and explore the park. And expectedly, I got lost. And the girls decided to document their effort to find me . Here's the proof:
And in all earnestness, I tried finding them too- but then I knew serendipity will get us back together and so, I trusted my stars and hopped on to the nearest ride, while waiting for them. Ofcourse, desperate voice messaging was attempted- but then, the ride-controller asked me to keep my phone inside. See girls, here's the proof:
But just when I stepped out of the ride, I found the girls and we all went back to exploring together again
7. Salaam Bollywood!
Bollywood Park was the highlight of the park. It was overwhelming to see Mumbai & Bollywood's iconic characters recreated in a foreign land. Undoubtedly, our movies remain the most spectacular souvenier that speaks of our diversity & exuberance.
Krissh aka Hrithik Roshan's 4D was #ootw ie Out-of-the-World. We flew around the Bandra-Worli Sealink with Hrithik and saved the world as well . COuld things get any better than that?!
Here's us, attempting to be modern day Jay & Veeru
We spent most of our time in Bollywood Park where we visited Sholay village, went on Lagaan's cricket themed ride (fab!), saw Dabang's action scenes come to life, went on a carousel and ventured through RaOne's Labyrinth. It was all a big hit, and thankfully the lines were relatively short for these attractions.
HAIL Bollywood!
9. Escaping Reality
Everyone needs to escape their lives once in a while and theme parks are just the place. DP&R made us let us decide who we wanted to be in that one day. A world where dragons soar, where pirates sail, where dinosaurs roam, where legends of the silver screen live.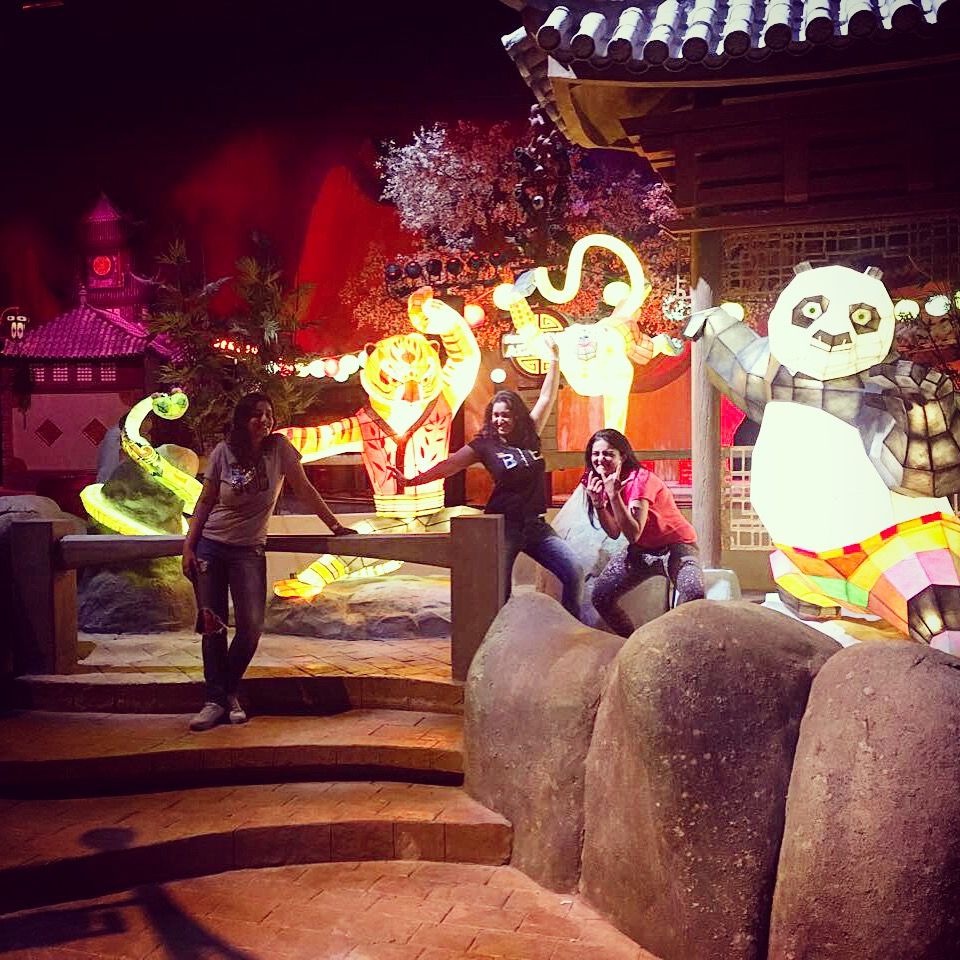 a happy place where we could forget the troubles of life for a short time. The experience stimulated our creative side and, for a moment, makes us feel that ANYTHING …and any adventure, is possible :)
Trip to amusement park is hard work. Obviously we had a fantastic day and we highly recommend a trip to Dubai Parks & Resorts to everyone in India and all of South East Asia.
We had the best few days ever. The whole time we were completely beaming with joy to be surrounded by so much magic . We had so much fun together and its been the perfect trip before we all head back to our routine (but awesome) life in Mumbai.
Amusement Parks will forever hold such a special place in my heart and this trip just intensified the magic.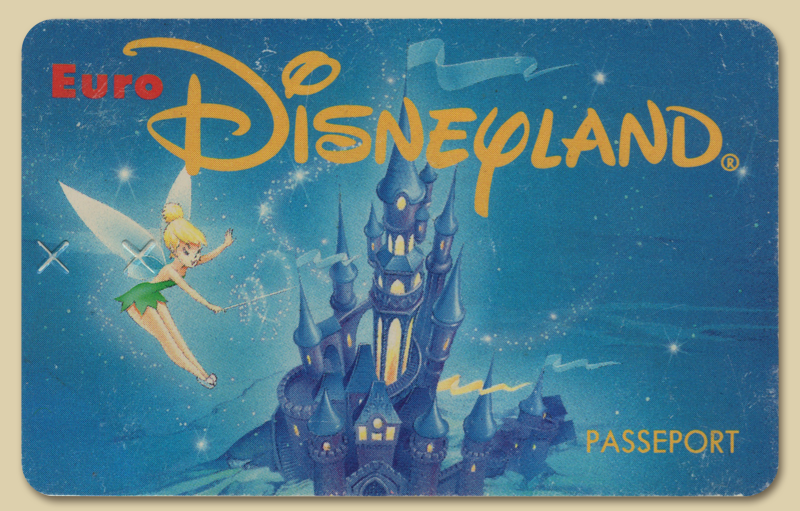 Can't wait to visit again..Disneyland Paris maybe? :)