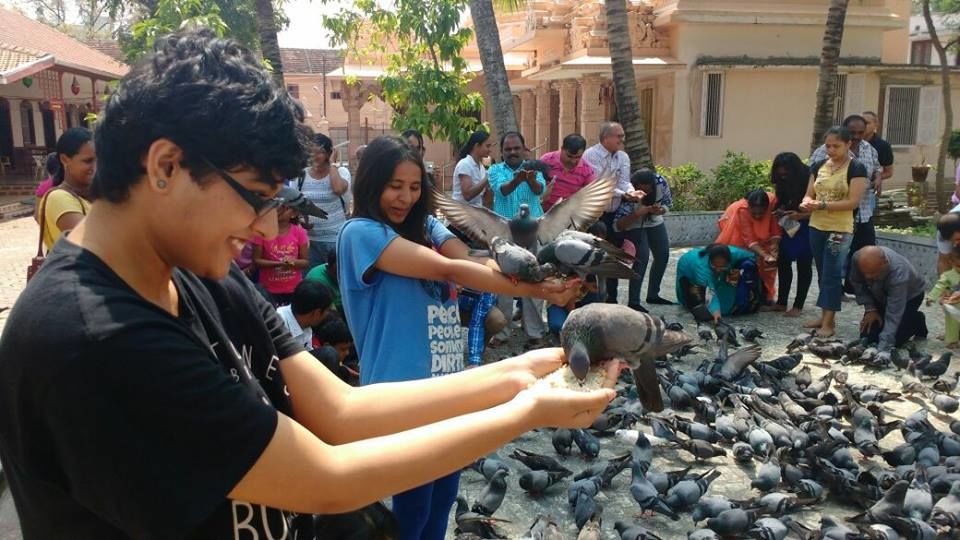 The travel bug bit me one afternoon. I went to my friend's room and pitched the idea. "Let's go", she said. That's all that was needed. We set off on foot to the nearby bus stop. We took a bus to Thoppumpady. I generally carry a book while travelling. The book I was indulging myself in then was The Bastard of Istanbul, a novel by Turkish bestselling author Elif Şafak. One character in the book is that of an angry, young nineteen year old woman named Asya, a rebel, always against everything that the world expects of her, a dissonance in the music of world. I believe every woman has a little of Asya in her. For some, it has surfaced, many are still struggling. These musings were interrupted once in a while, when I used to look up perfunctorily and notice people hurrying back to their coves at the end of the day. For us, the day was just starting to begin.
We had to switch buses to reach Fort Kochi. I was engaged in a short conversation with a woman who was heading back home from her work. Although she didn't know english, she was trying her best to keep up the conversation. We had reached our destination in a jiffy or so, it seemed. A conversation always helps. We climbed on a Ferry, locally called a Jhankaar, to reach Vypin.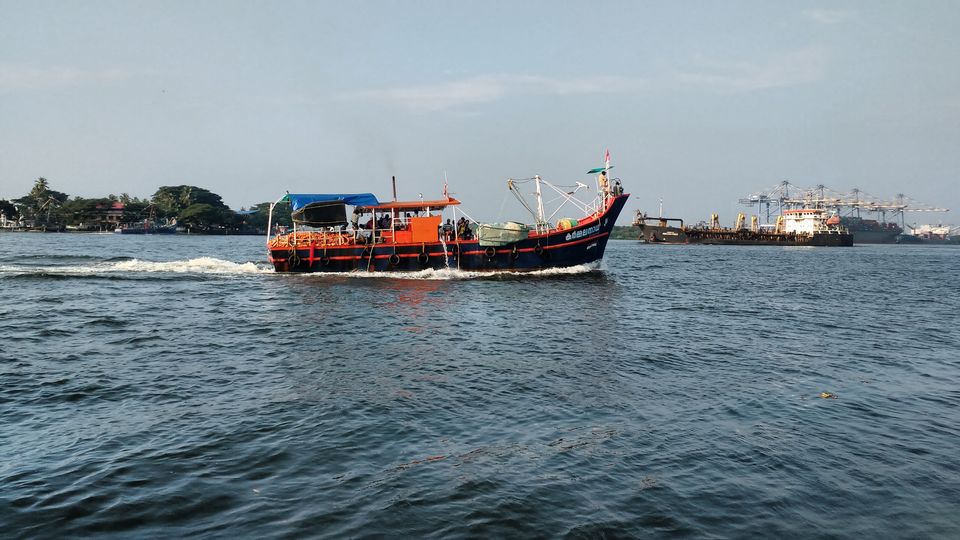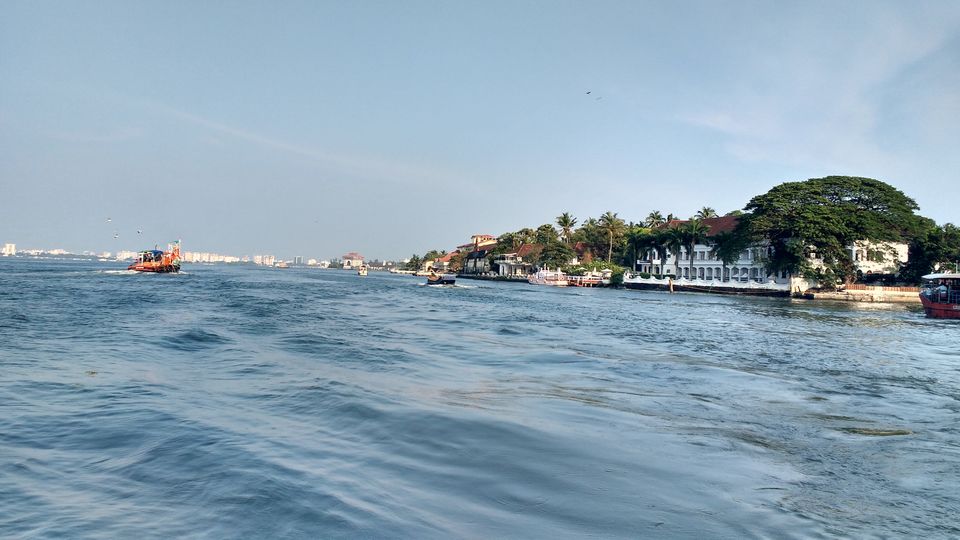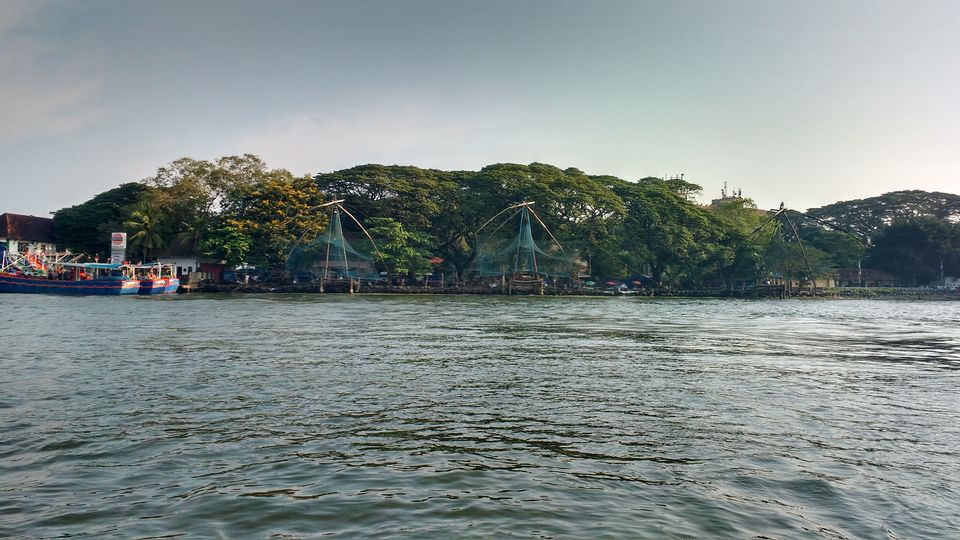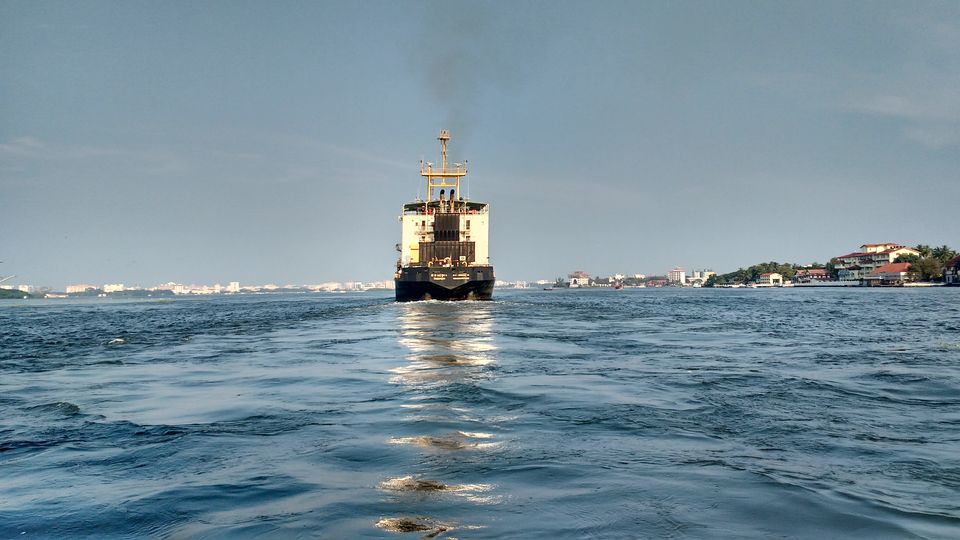 It was a beautiful ride, the breeze was a tranquilizer. I spotted a dolphin fin in the water and was ecstatic. We got off at Vypin and had some coffee while packing a chicken roll for later. We caught a bus to Kuzhupilly. The bus took us to the countryside. We saw a lot of tiny, moss-covered bridges, the setting sun as their backdrop. On reaching Kuzhupilly, we took an auto to the beach after haggling for a while.
The journey till the beach was exhilarating. In front of us lay a thin strip of road with water touching its edges on both sides. The backwaters were shining from the rays of the setting sun.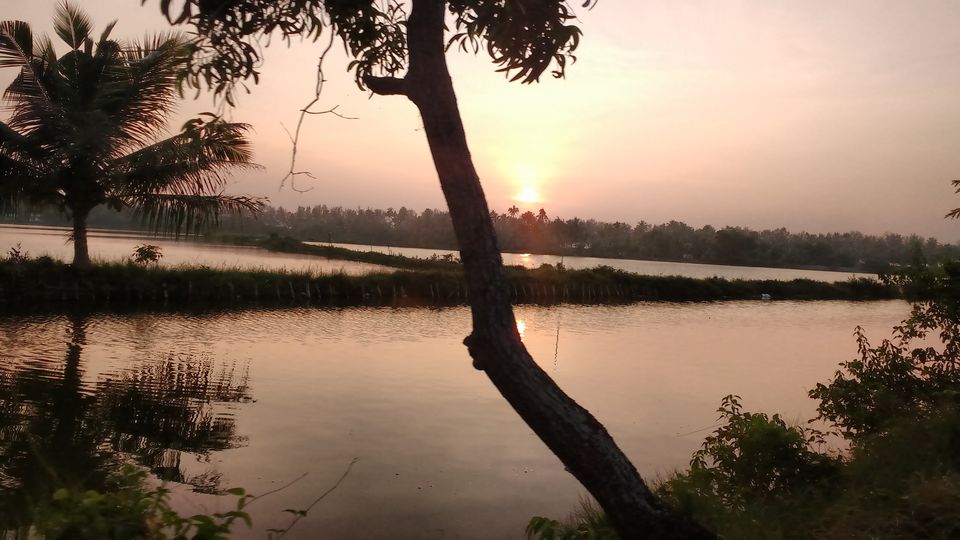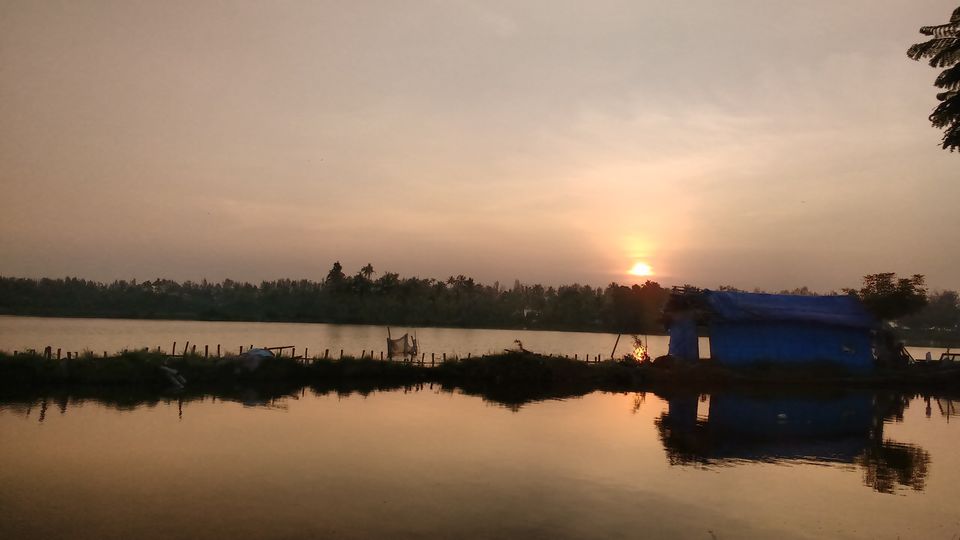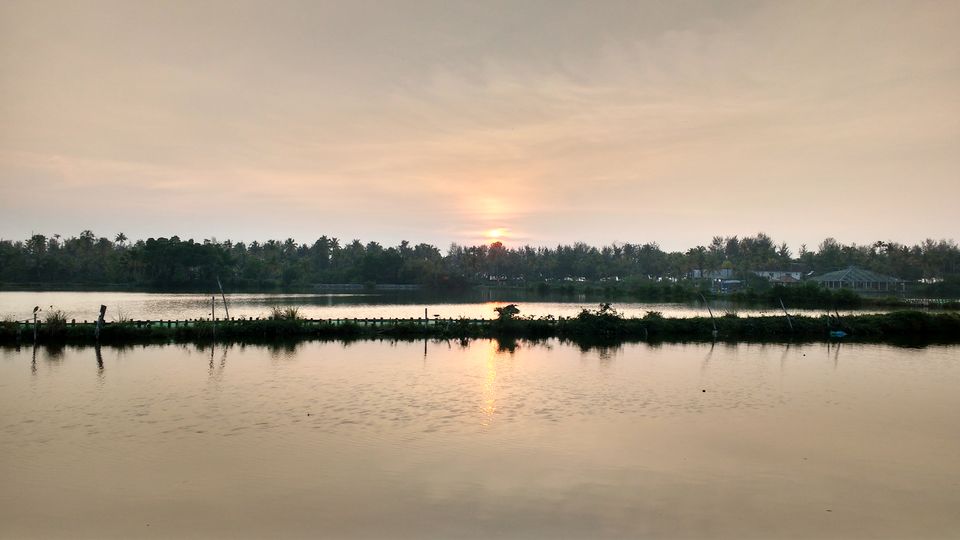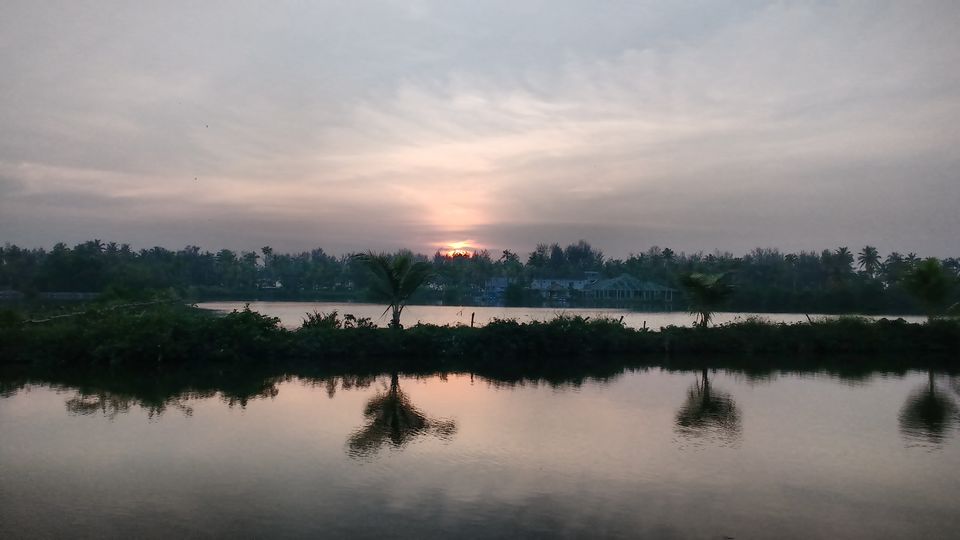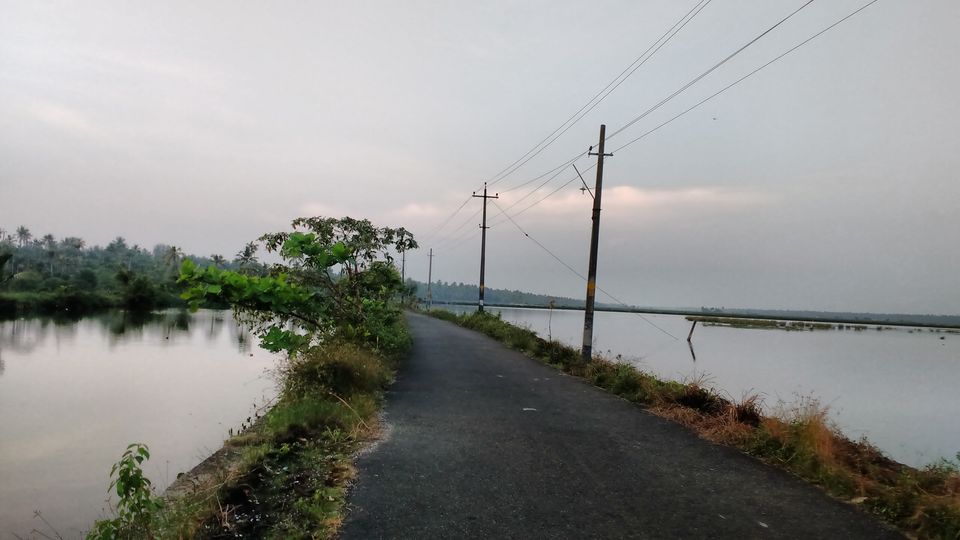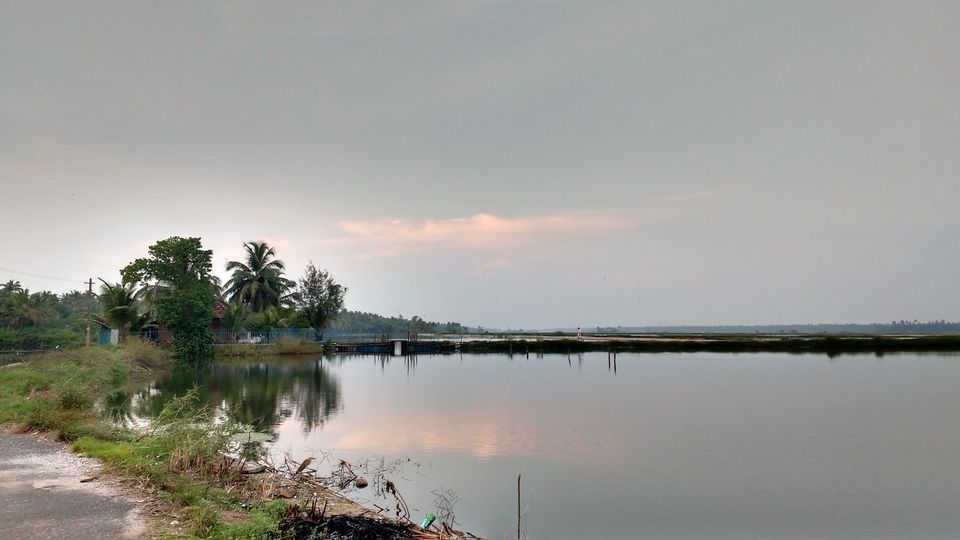 The surroundings were so beautiful that we were unsure of whether to watch a little more of the perplexing reflections in the backwaters or rush to the sea. We saw a large bird flying past us in all its glory. This made us realise that it was going to be dark soon. We started running and didn't stop until we saw sand and gradually the sea.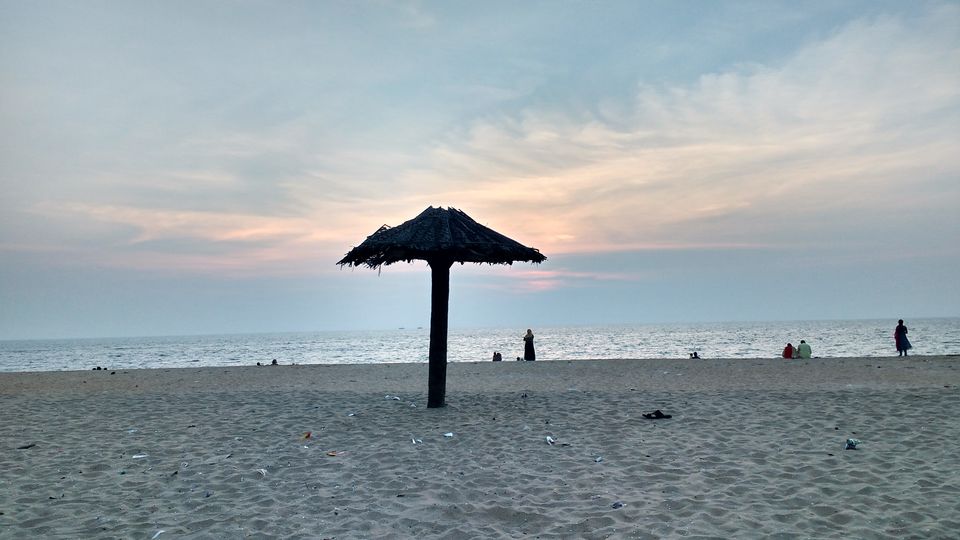 The beach was lined with pine trees, the sand was white and shell-covered. The atmosphere was quiet and there was hardly any crowd. We sat there, staring into the infinity. Walking along the beach on the soaked sand, we saw lots of white crabs as the evening was transforming into night.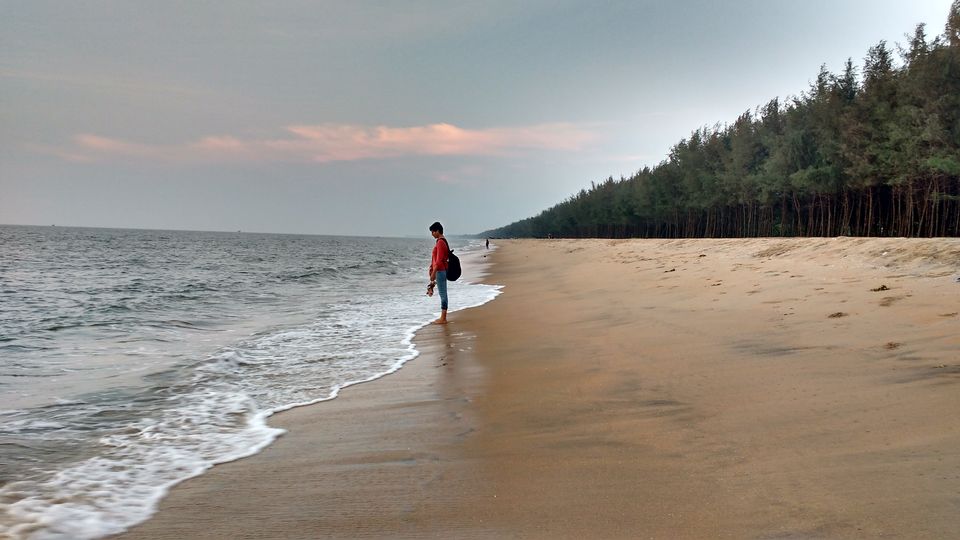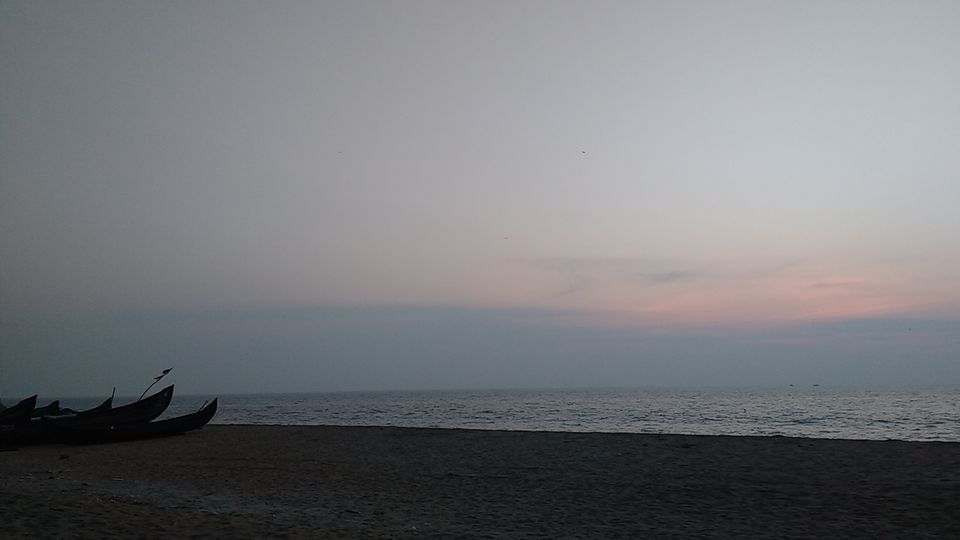 It quickly got darker. Then, it struck us. We looked at each other and understood the dilemma. We didn't think of a way to go back. There was no way of transportation. It was three kms to the bus stop. We started walking and eating the chicken roll that we had saved for later. It was pitch dark and there was unearthly silence. Fortunately, an auto-rickshaw came our way. We reached the main road. We took a bus and got down at some unknown junction. Hungry as we were, we rushed to a shack which was serving hot dosas.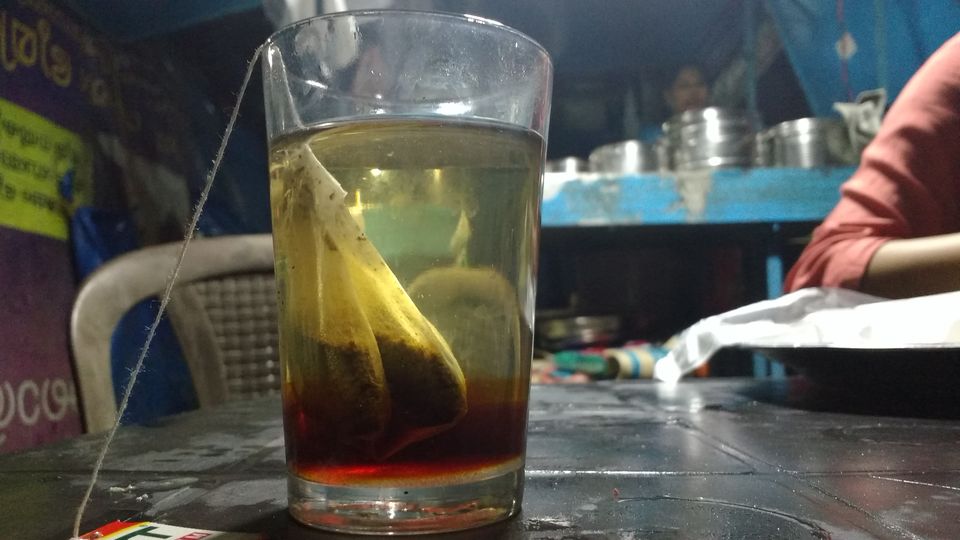 The tamil chechi and her jovial husband, who made us the food were extremely sweet. They told us that they had come from Pollachi twenty years back to Kochi and had settled here.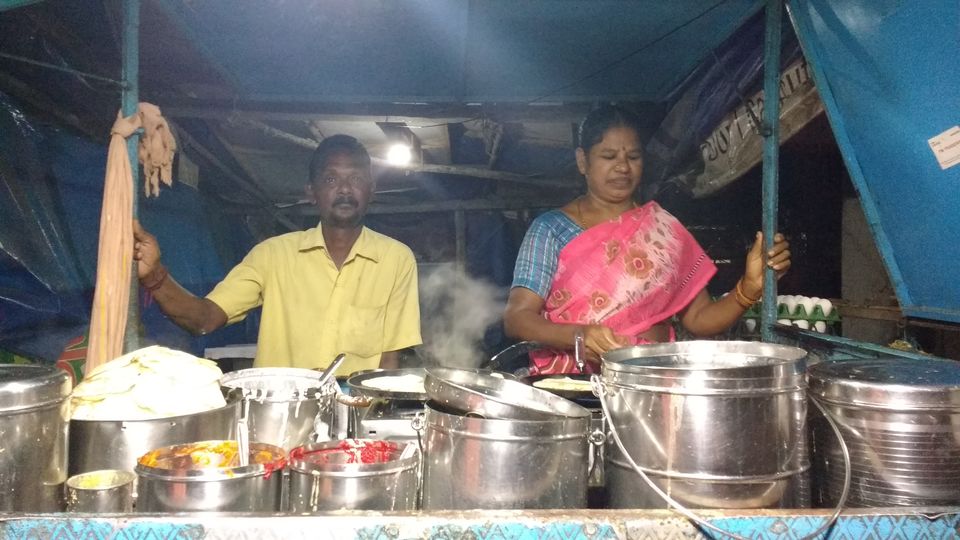 They later told us the directions to the ferry. We thanked them and walked towards our destination. We decided to stay over at Fort Kochi for the night. We started looking for places once we reached Fort Kochi. We checked out hotels but almost every place was almost full. Fortunately, a guy, who was a localite told us about a place to stay and was nice enough to promise to show us around. The name was Fort Muziris and it was a good deal.
We freshened up and went out for a stroll. We went to the beach at night and watched kids playing football. We saw the famous pre-colonial Chinese fishing nets which are believed to have been introduced by Chinese traders in the early 14th century.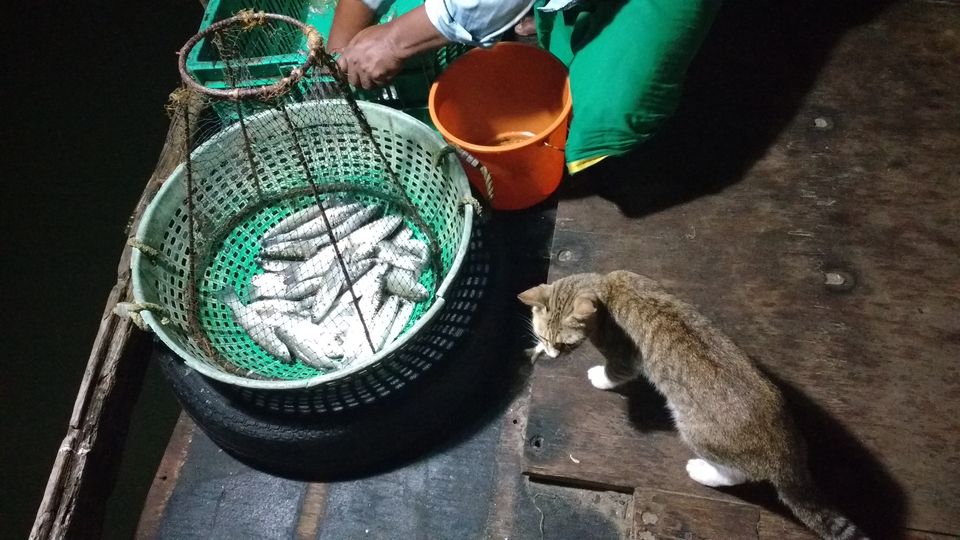 We roamed around the streets of Fort Kochi and saw wall arts and graffiti.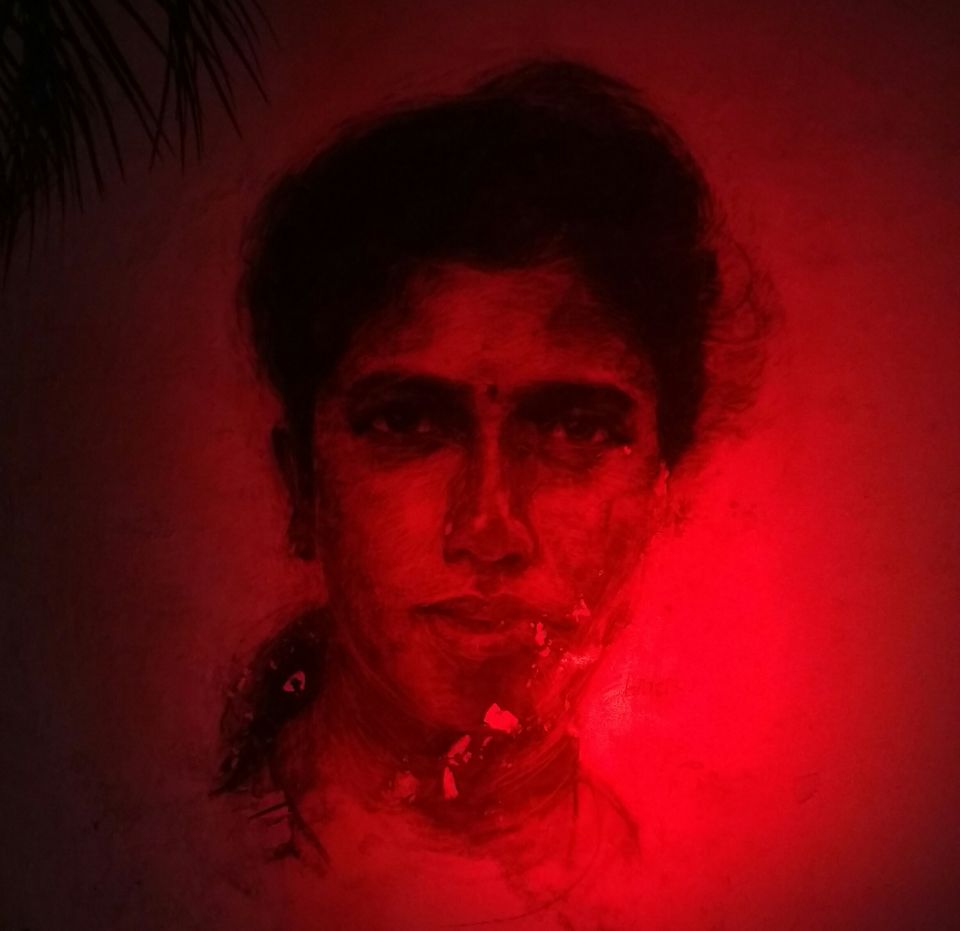 There was not much to do at night and therefore, we went back to our hotel and rested our eyes for the night. The next morning, the localite who had promised to take us around kept his promise. He took us through the streets of Fort Kochi and showed us the place but very differently from how we had seen it before.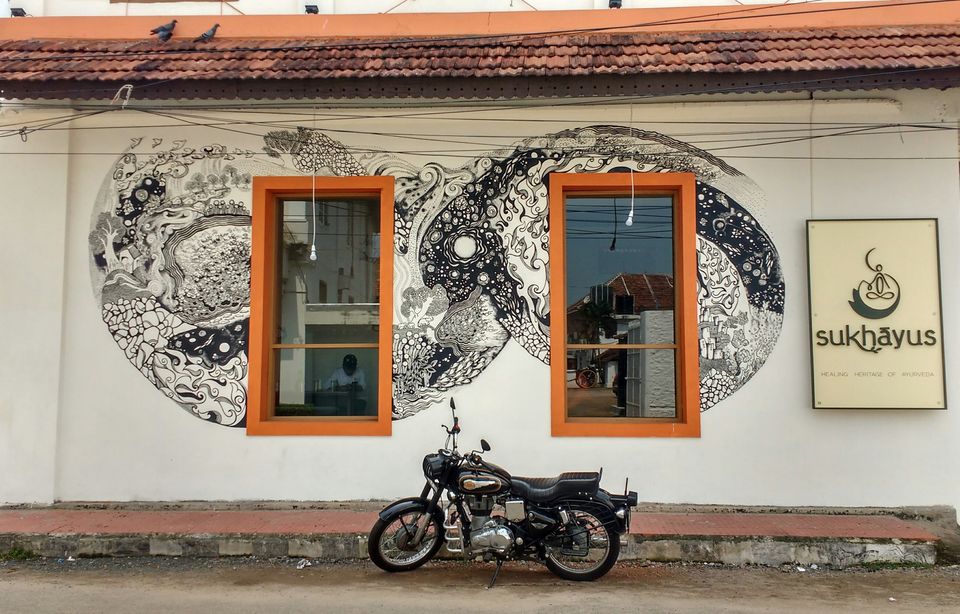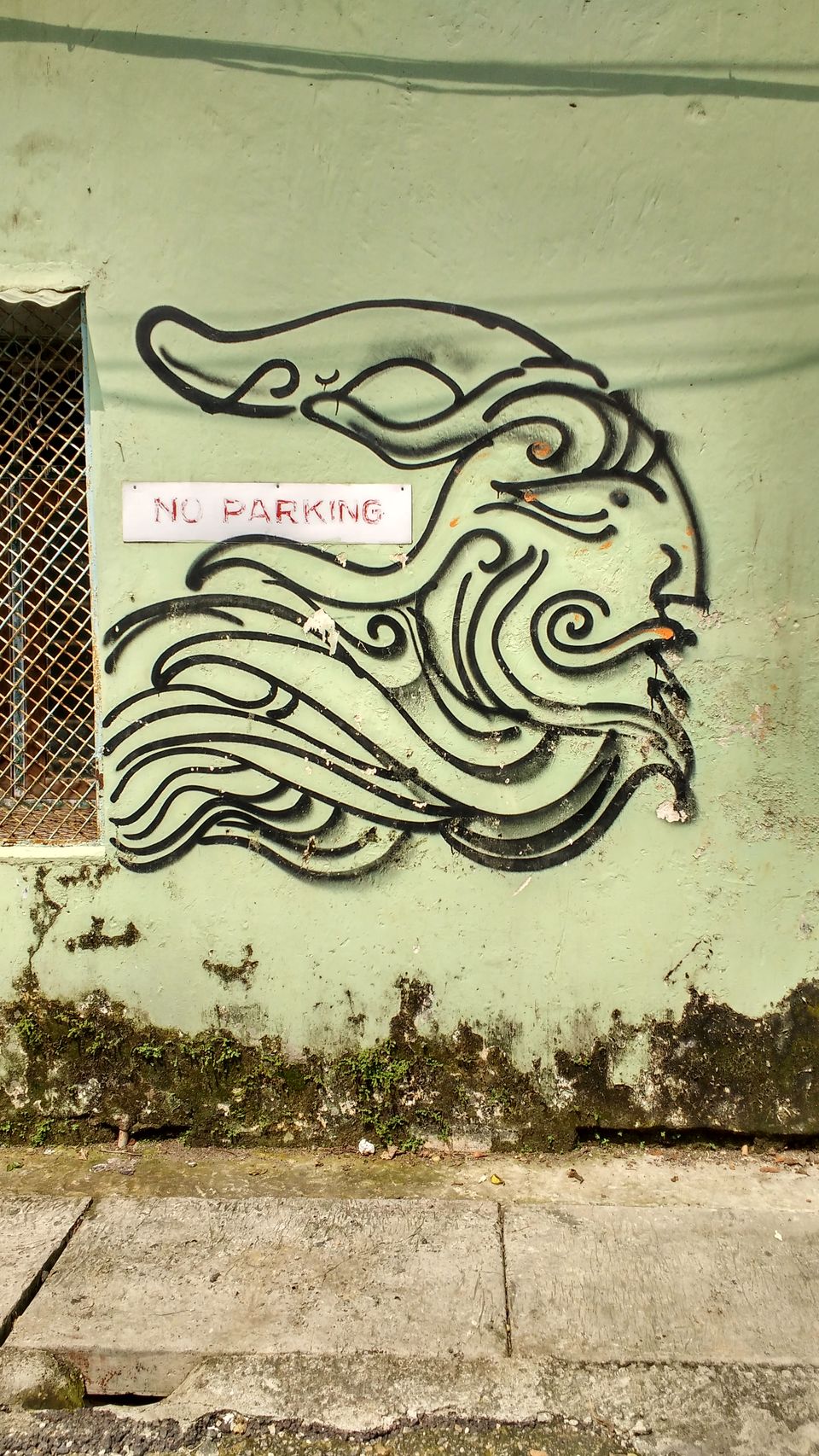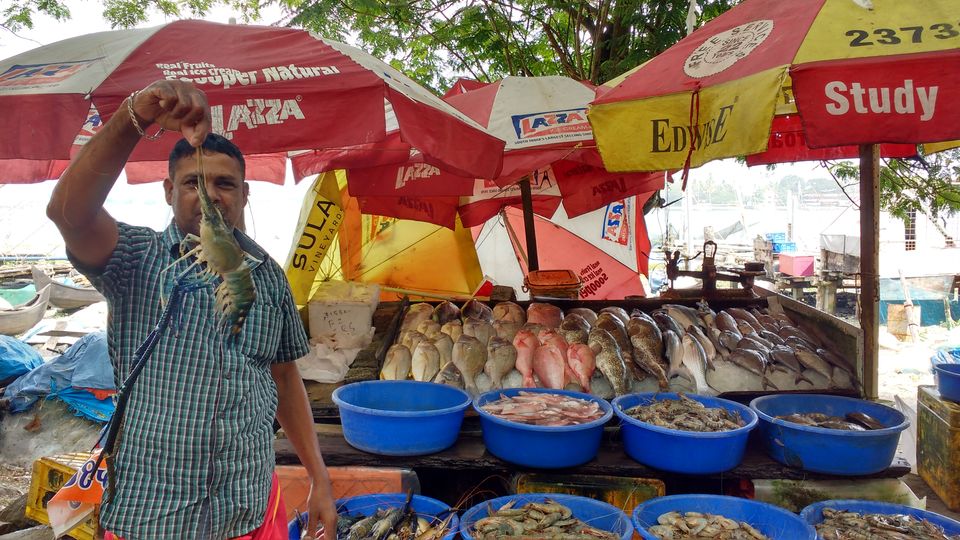 He took us to a place that serves shakes and ice cream, where we helped ourselves with avocado and chikoo shakes. He made us taste authentic, freshly made Kerala delicacy called Halwa. Fort Kochi is an amazing juxtaposition of cultures, if you happen to pass by the Hindu streets, you can smell the whiff of incense sticks in the air, you can see a mix of old houses built by the Portuguese, Dutch and British in the colonial periods line the streets of Fort Kochi and you can smell spice in the air when you pass through the spice market in the Jew town. He took us to the Jain temple in Fort Kochi. It was a serene place. He asked us to wait till mid noon. At 12, pigeons from everywhere came flying from everywhere. They were fed grains. That was a beautiful experience.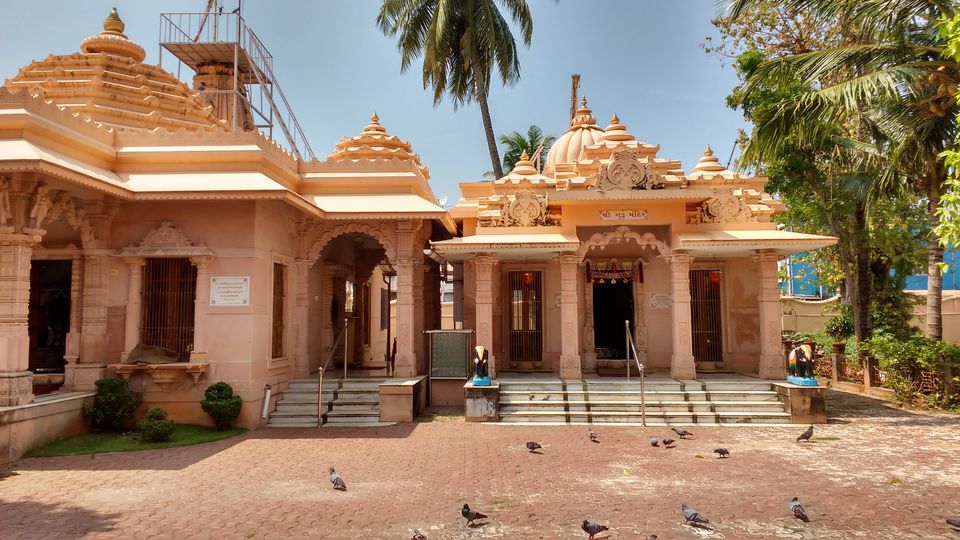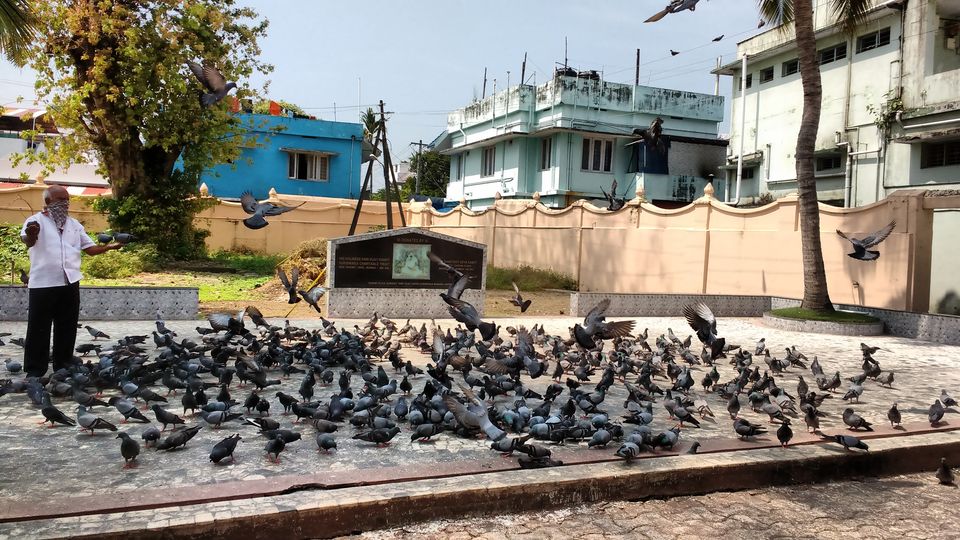 He took us to a garden next which was almost a mini zoo. There were turkeys, ducks, eagles, guinea pigs, rabbits, etc.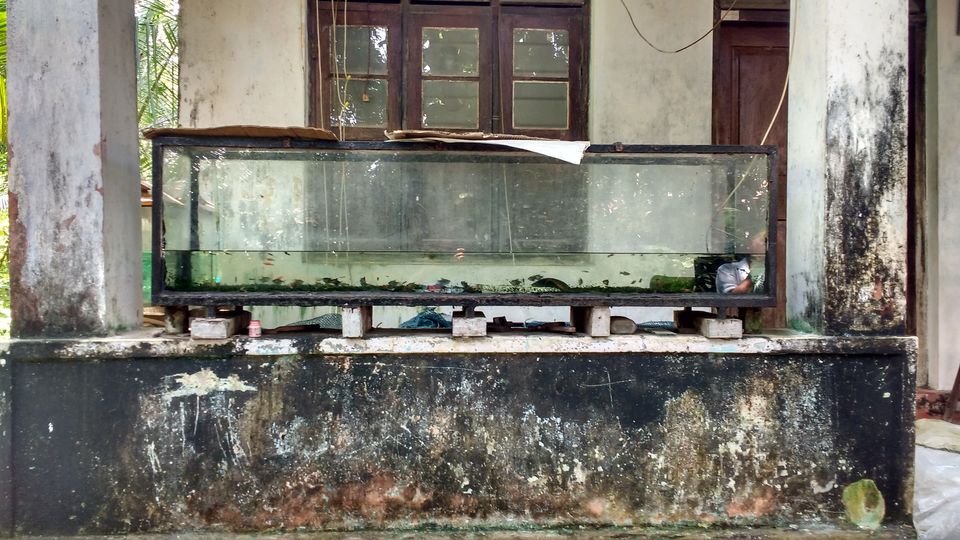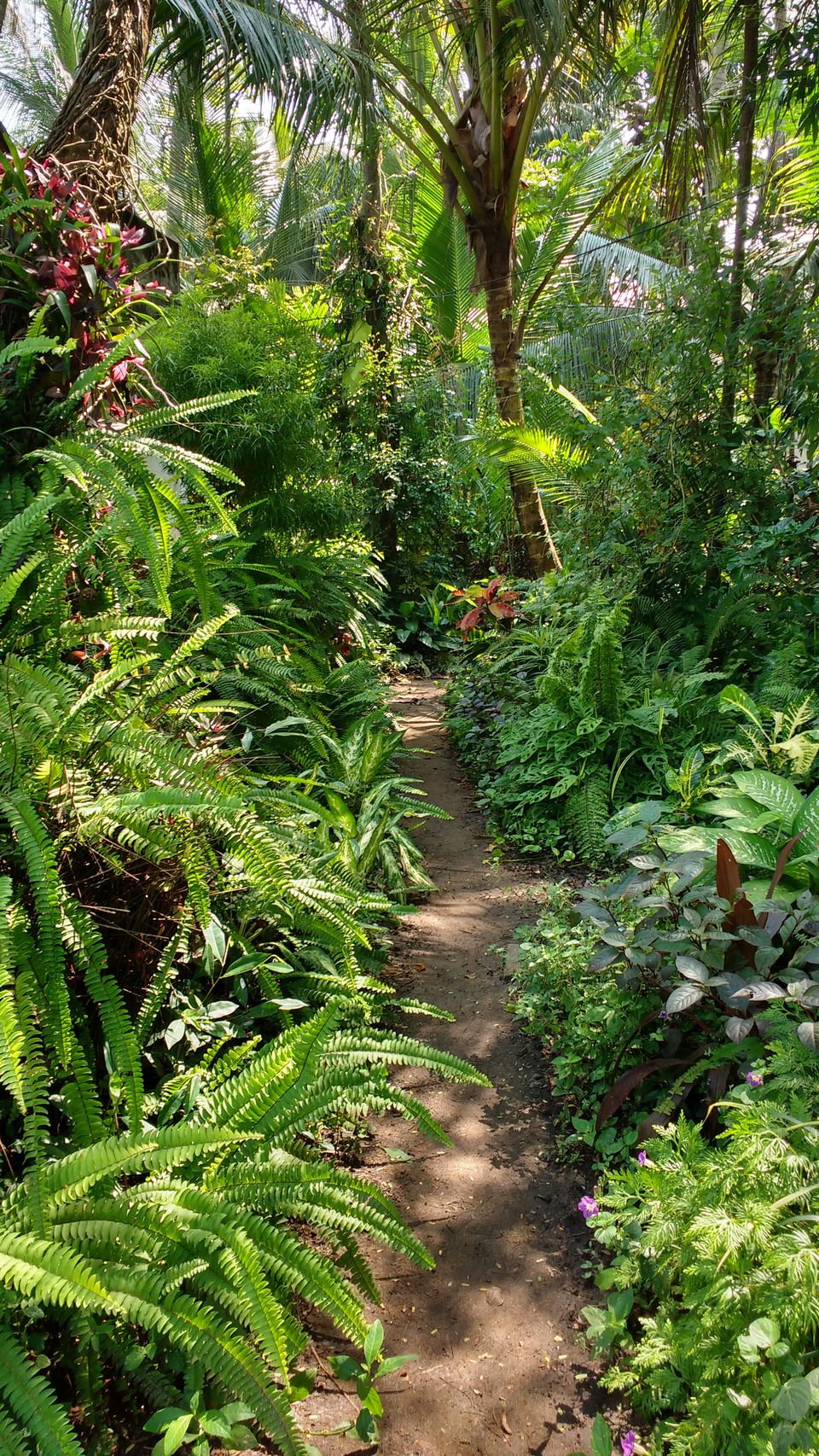 Had it not been for him, we couldn't have seen this side of Fort Kochi. We thanked him profusely. He dropped off us at the bus station and we climbed onto a bus back to college. There ended our journey but the happiness derived was enough to push us through the next week until the next time we set our foot out.