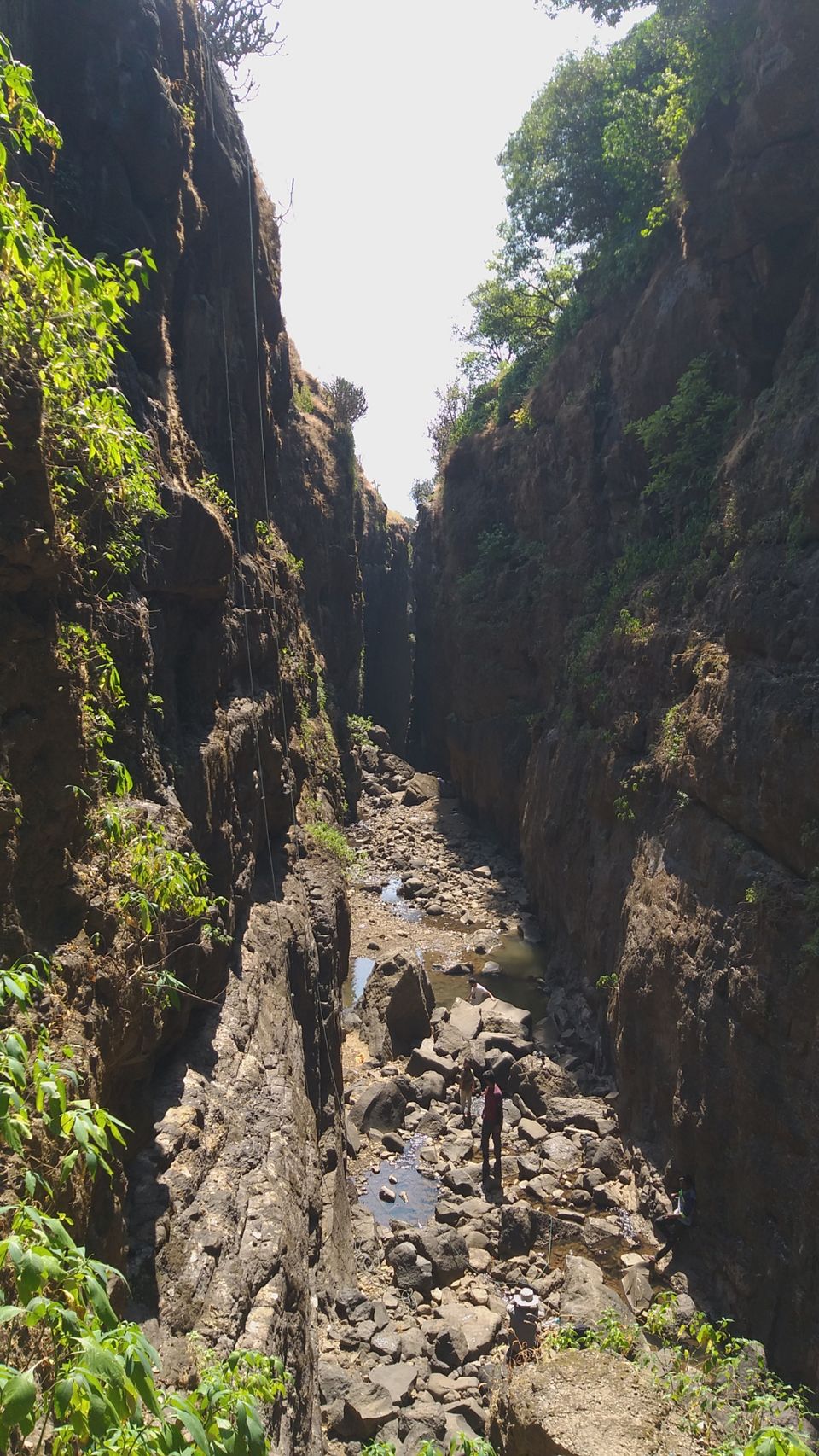 Got this trip as an alternative to my cancelled trip on the same day.Did not even read the itinerary properly.Departed from pune @8pm and reached a hill somewhere near Nashik @2am.Then camped and tented there with camp fire activity.and had rest for some time.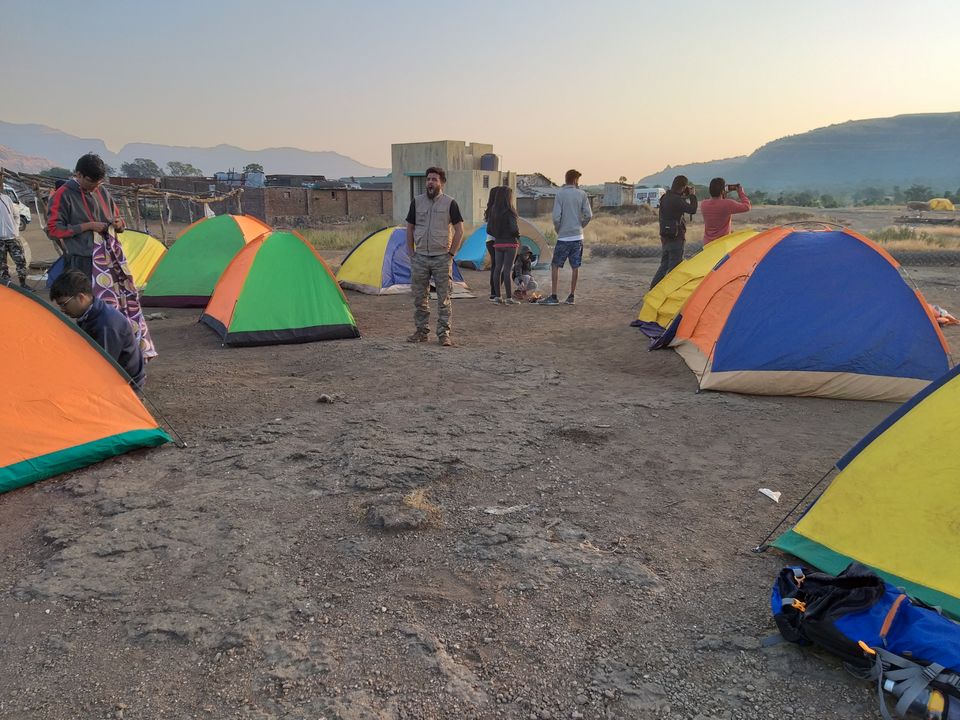 8am
     We stared the trek after a light breakfast and freshup. Treking in a dry place ,with no trees or green. After some time all of a sudden felt like somewhere in a dense forest.And then we reached the place called "SANDHAN VALLEY"
A mesmerising place.Water during monsoon passes through a passage in between two rocks.
Eroding it, making the valley deeper and deeper.
It's about 120ft deep and just 20 feet wide and in some places 10ft narrow.Other than a particular time,
The valley will be away from sunlight.
And then we happened to do valley crossing by
ZIP LINING. It was a great adrenaline rush. The view during ZIP LINING was amazing and terrifying at the same time.
And then came the RAPPELLING activity.Was thinking rappelling needs some professional training and experience. But realised it was very easy to do for every first-timer.And every person, even who are physically unfit can also do rappelling with out fear.and it is completely safe.All you have to do is make sure u use only your feet against the rock wall.And try to go down slow otherwise the fun will be over soon.
Then by rappelling we entered into the valley with rock walls on both side, a narrow passage a truly mesmerising.The valley trek is a completely different one from the rest of treks.Because the trek goes on like ascending direction for some time, then a walk in waist level water, and some descent in the rocks, and swim through for 20mts.At the end of sandhan valley, there is a cliff, with a great view.But take this in mind,
Watch your steps, a small slip while walking on the rocks can be extremely dangerous.It won't take more than half a day for sandhan valley trek.
During monsoon the valley is not safe to enter, because of flash floods.There is only one way out of the valley (towards the base village).At monsoon, a small stream comes to life falling over the cliff and due to shape of the cliff and wind direction,
Creating a reverse waterfall with an amazing view.It must be noted that you can either happen to see the reverse waterfall or do the trek inside the valley.Both cannot happen at the same season.
Best time to visit
1)reverse water during monsoon
2)trek inside the valley @ after the end of monsoon.
Accessibility:
    Solo trek is possible but not advisable.
    Reach samrad, the base village near bhandardara dam on the way to Nashik from pune.and get some locals help to reach sandhan valley.
Group travels
   Group travels are organised by organisers from pune and Mumbai at a charge of not more than 1500Rs. Including transportation, food and tented accommodation.
I happened to go with trekfit adventures pune.
A specialty about this group is they make sure solo travellers are not left alone.
Since I was a solo traveller,and didn't know any local language , it was quite difficult for me to interact with other travellers. This group makes sure that no one is left alone.
Just Google trekfit adventures pune.