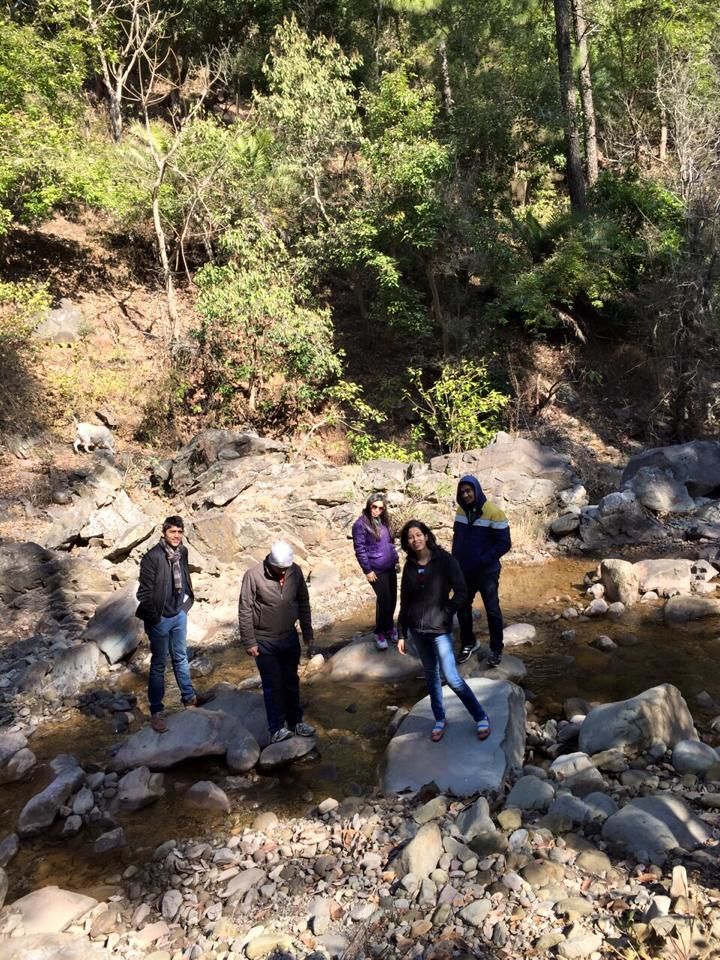 This place was explored after last minute plan to take a weekend trip on the long weekend of 25th – 26th January, So after 5 hours of struggle we couldn't find a single destination near Delhi with the hotel availability but the zeal didn't drop a bit and lead to exploring this place from the number of websites we have checked to find the destination to take a getaway.
After discovering the destination, we left from Delhi around 6 in the morning to the road not yet travelled. An isolated camp known as "Camp Roxx" on Nahan – Shimla Highway, 3 kms inside from Kangajodi 47 milestone only to shell out chilly winter morning, music of winds, yummy dhabha paratha's and lot more.
The 3 km stretch to the camp itself is quite an adventure being a narrow passage with hills on one side and valley on other. It sets the feel right for the adventure which lies ahead for the weekend. The camp is perfectly located on a valley side and amidst the hills and tress. It will give you the feeling of being embraced by nature.
We reached the camp around 1:00 in the afternoon and after having the lip smacking lunch and rest for a while, we were all geared up to do the activities and explore the adventurous side of our self as well as were ready to conquer the fear. The various activities planned for us for the day included Burma Bridge, rope balancing, mowgli walk, flying fox, beam balancing etc. It was a fun-filled day performing these fascinating activities.
As it grew dark, it was heavenly night, gazing the star, bon-fire, awesome company, loud music, lots of dancing and yumm food. The perfect end of the day with a hope for tomorrow and the fabulous memories to take with us.
The next day began with the trek inclusive of valleys, hills, plain terrains altogether making it a perfect end to a trip. It was a trip so pure and peaceful away from the hustle bustle of the city in the lap of nature with lots of adventure
This place is a must for aspiring adventure enthusiast as "it's definitely gonna turn your desires of adventure into reality".