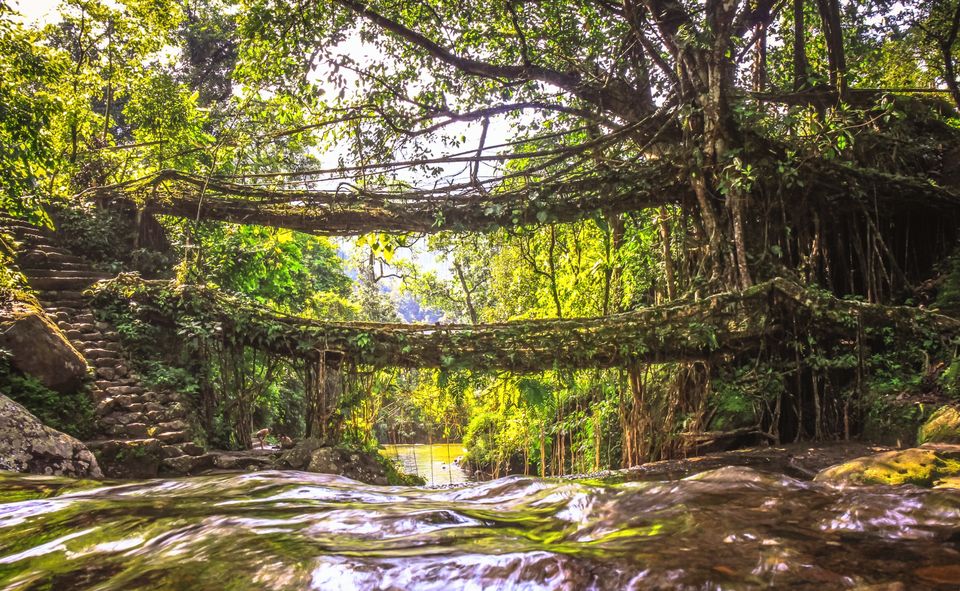 A trip on a low budget after planning for about a month. It's about four friends who were done with exams and needed to explore and spend time with nature and have some fun. Let's get this started. 
We started from Guwahati early in the morning. Took a taxi to Shillong. From Shillong we took a taxi which would drop us to our homestay in Cherrapunji and also take us to a few pretty places in Cherrapunji.
After a fun drive for some time we first went to Garden of Caves in Cherrapunji. It is a less crowded place and has a lot of Waterfalls inside it. Forgot the total number of Waterfalls. Sorry about that. But it's fun and beautiful.
The garden of Caves also has a sacred forest inside and you can drink sacred water flowing directly from inside of a rock. They have kept bamboos cut beautifully to be used as mugs to drink the water.
The garden of Caves has a rock in the shape of a heart, called as Heart shaped stone.
After Garden of Caves, we went to the homestay we were to stay at. The homestay is called as Pateng Homestay. It's the coziest homestay I've ever stayed at. And the hosts are super amazing people. The food they serve is very very delicious and totally budget friendly.
According to our pre planned itinerary, we then went to Wei Sawdong. It is a triple decker Waterfall.
To reach the waterfall a trek of 30-45 mins is required. The time depends on fitness level. At some points, the trek has an inclination of 75-90 degrees. It was slippery on the day we went which made the trek a bit difficult. But then when we reached the place, all of us were blown away! WHAT. A. VIEW.
I'd recommend everyone to visit this super cool and beautiful place.
After the end of the trek we got back to our taxi and started our journey towards Nohkalikai Falls, Asia's largest plunge falls.
The Nohkalikai falls is mighty, beautiful and blissful. In minutes, the views get obstructed by clouds and again'in minutes the clouds begin to clear out and you can get the beautiful views again. We had delicious fruits out there.
It was time for us to go back, have lunch and take some rest after a fun filled day.
We slept early with excitement about the next day's trek and everything we were to witness.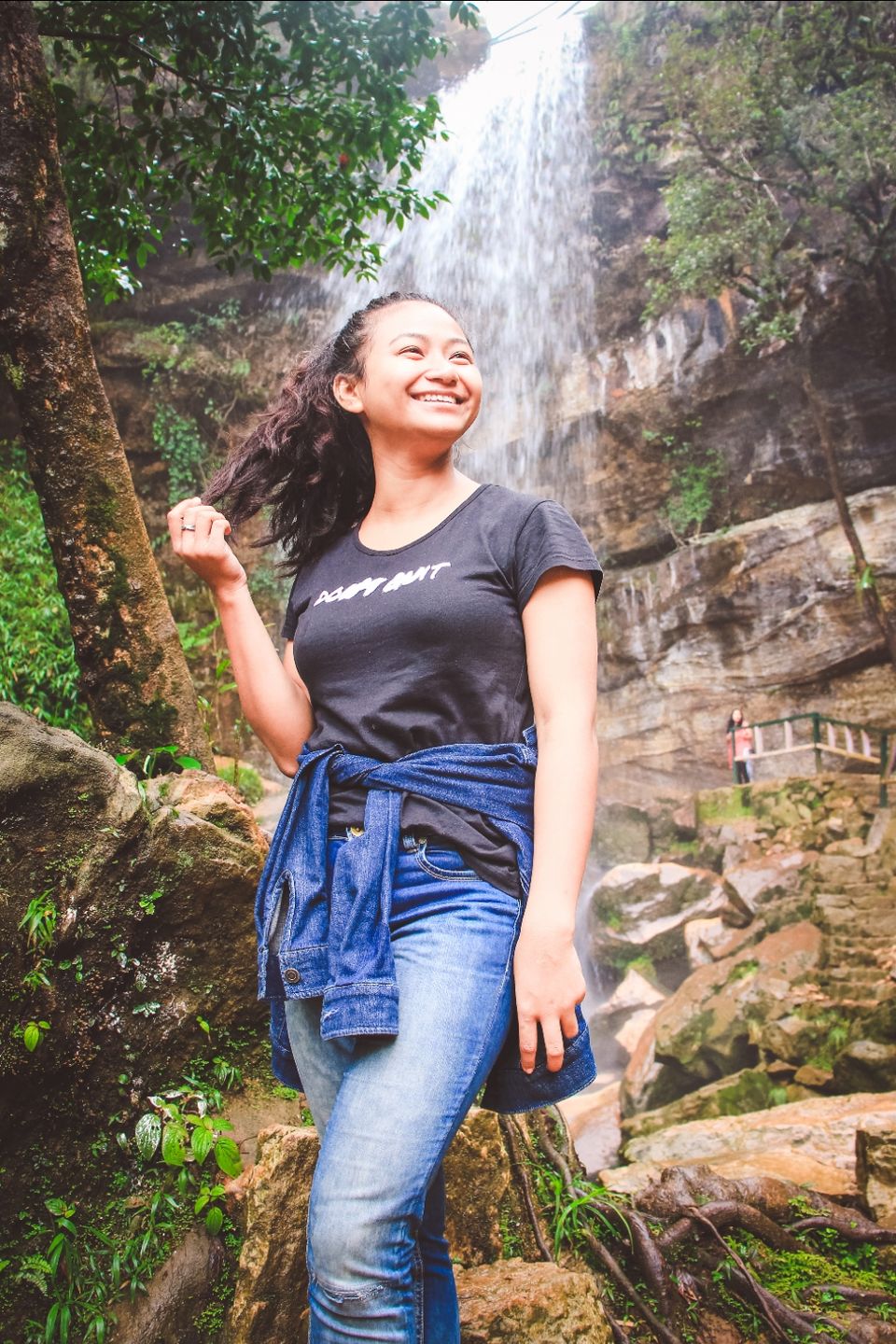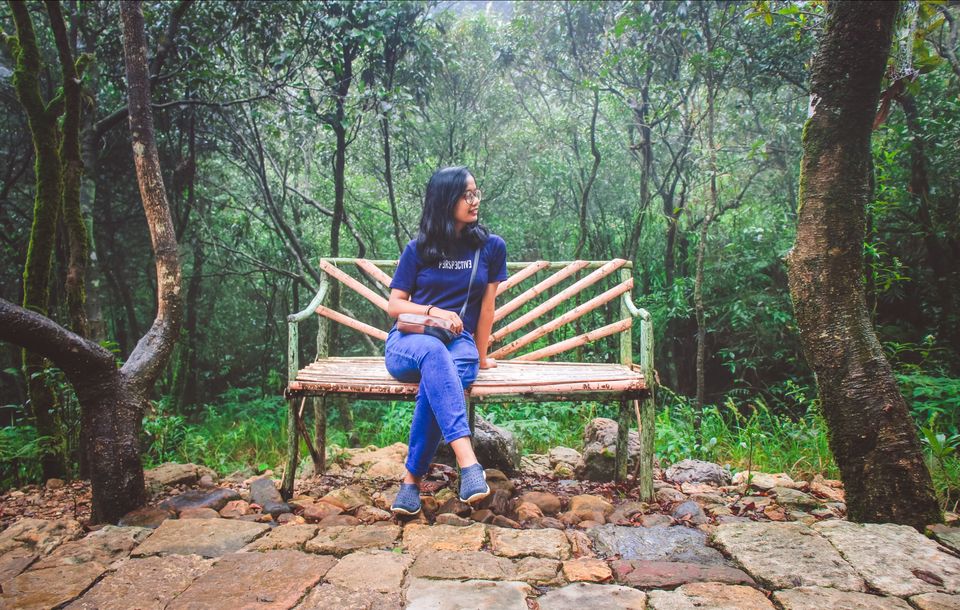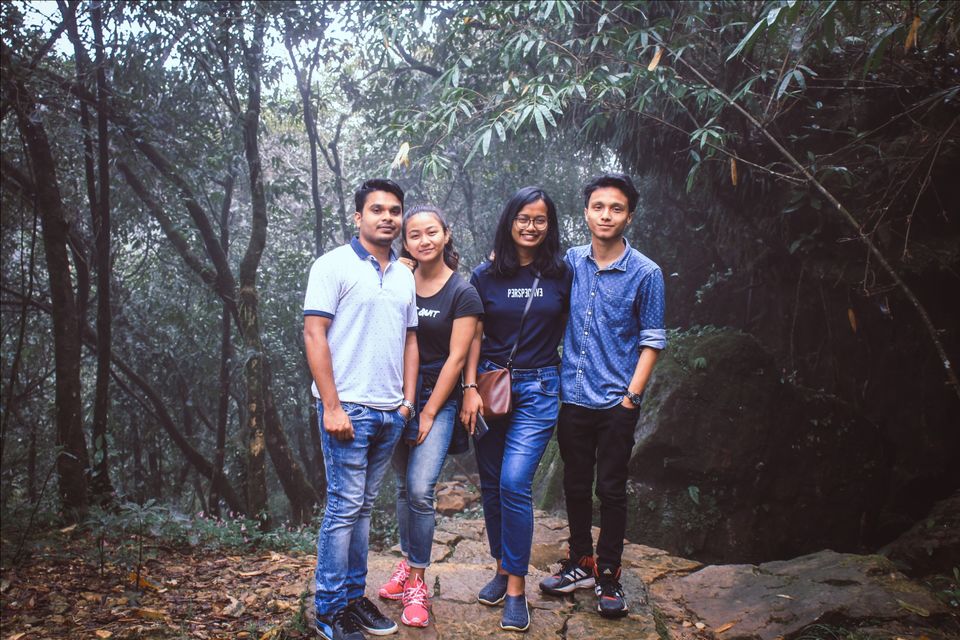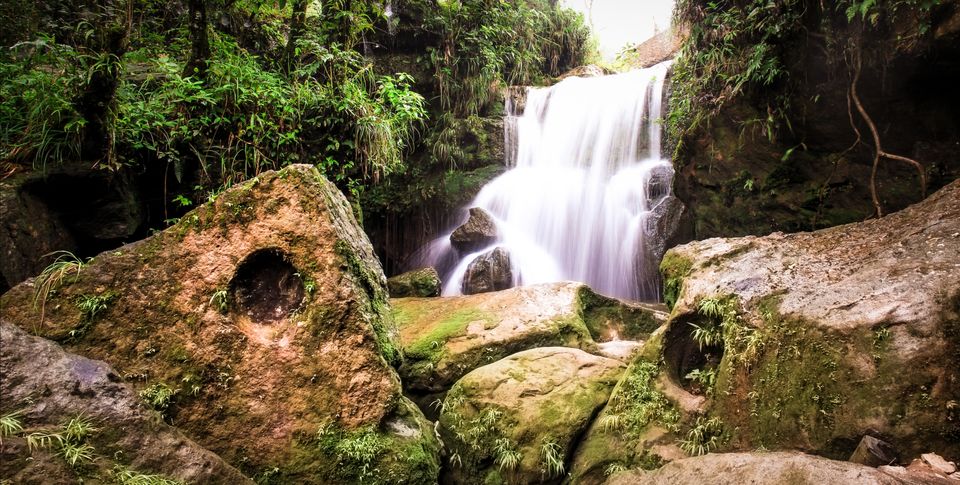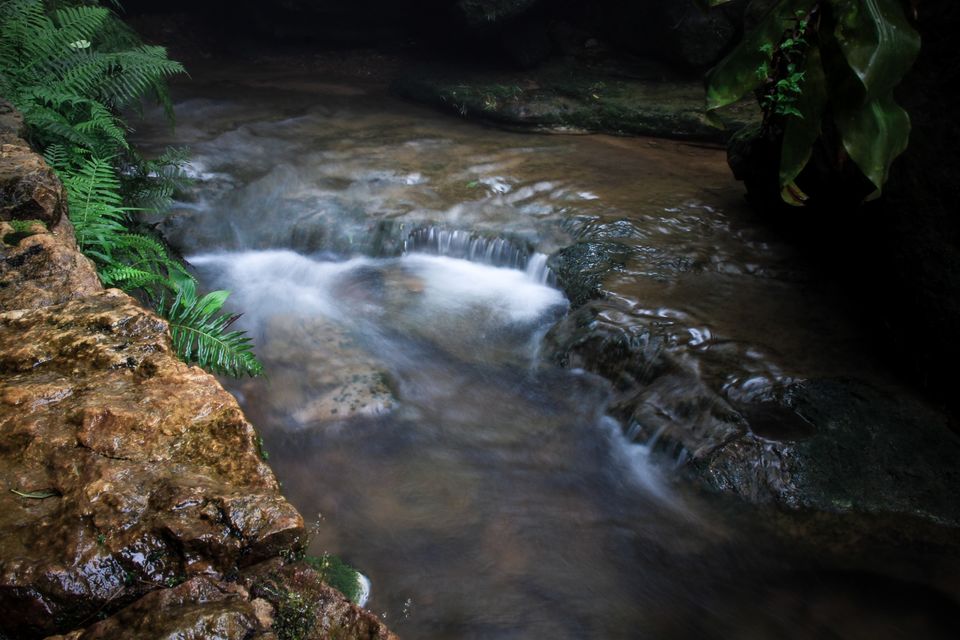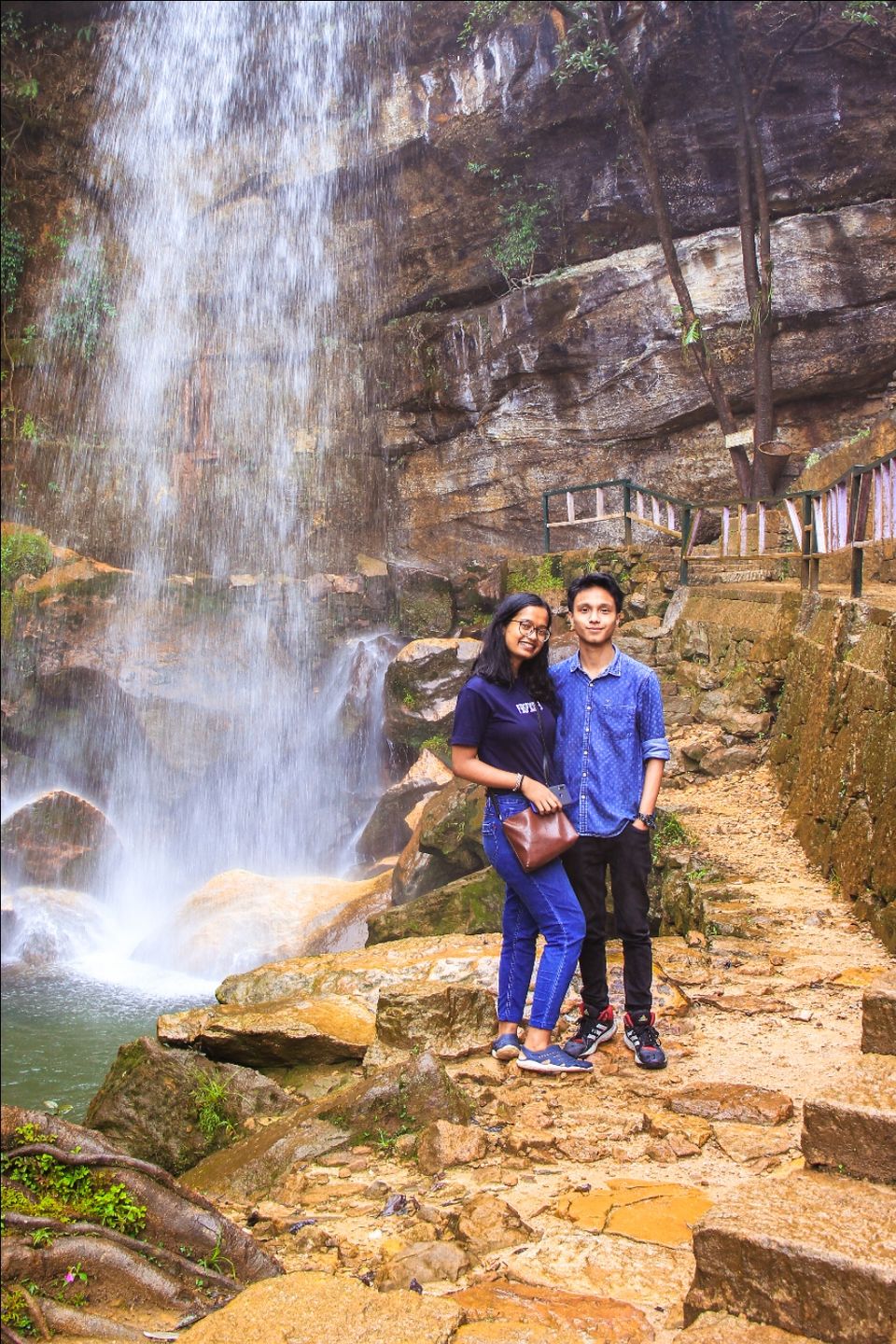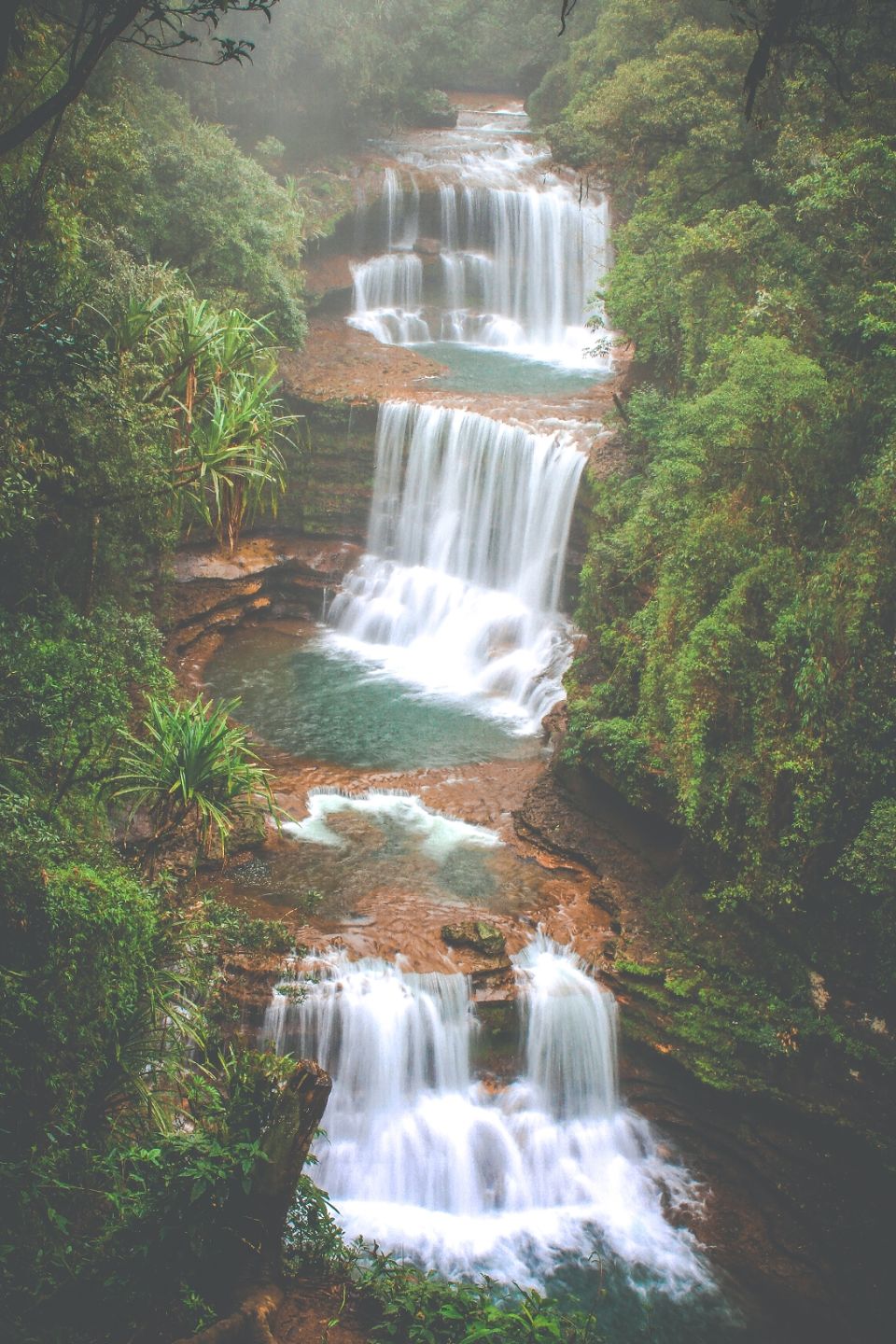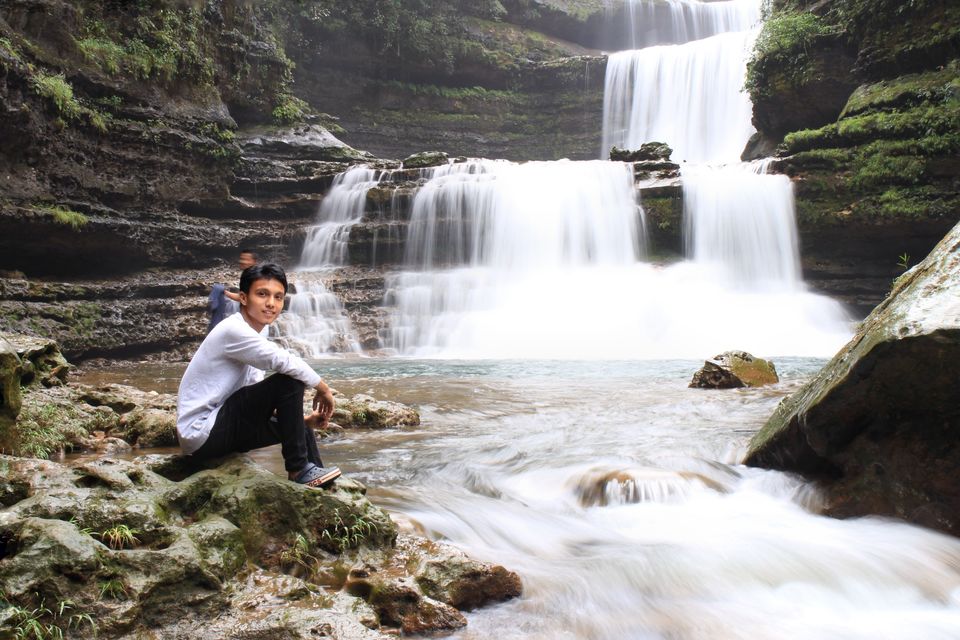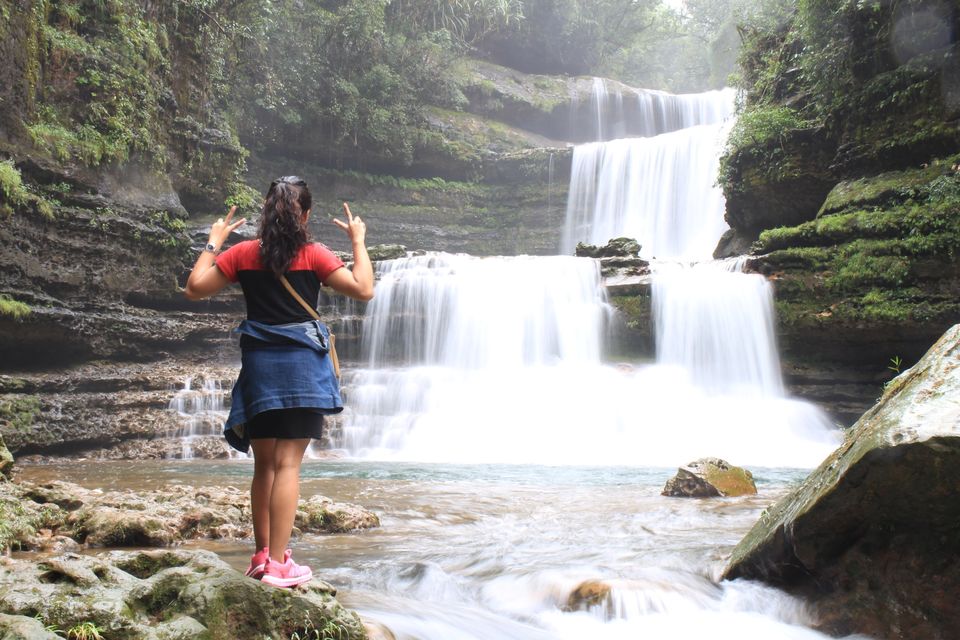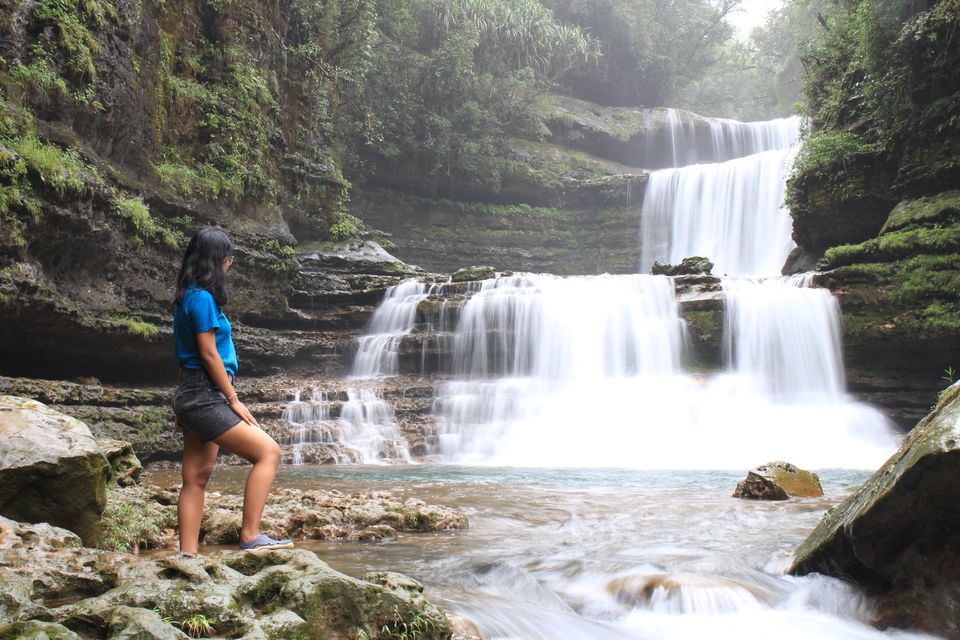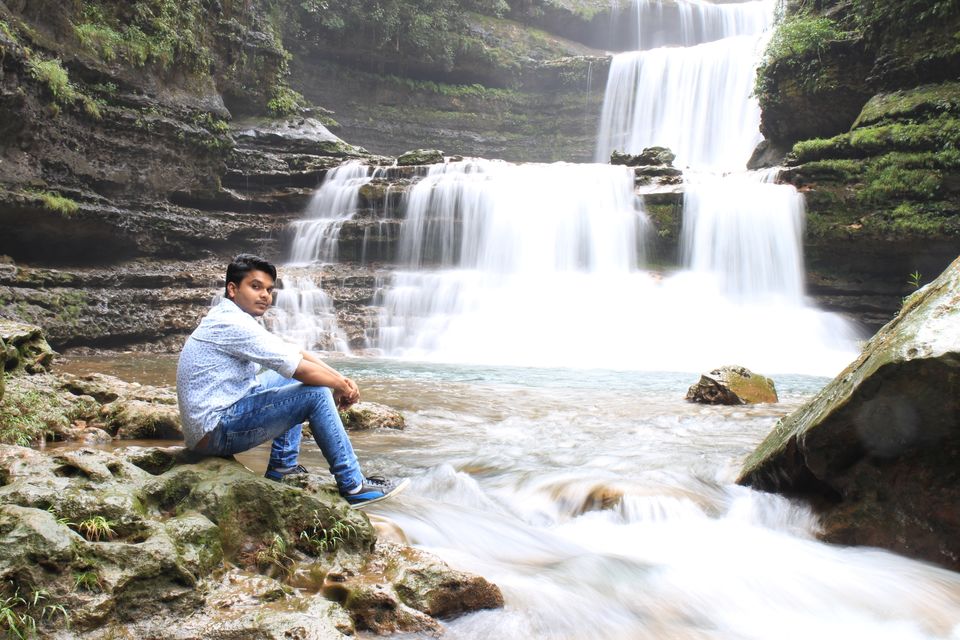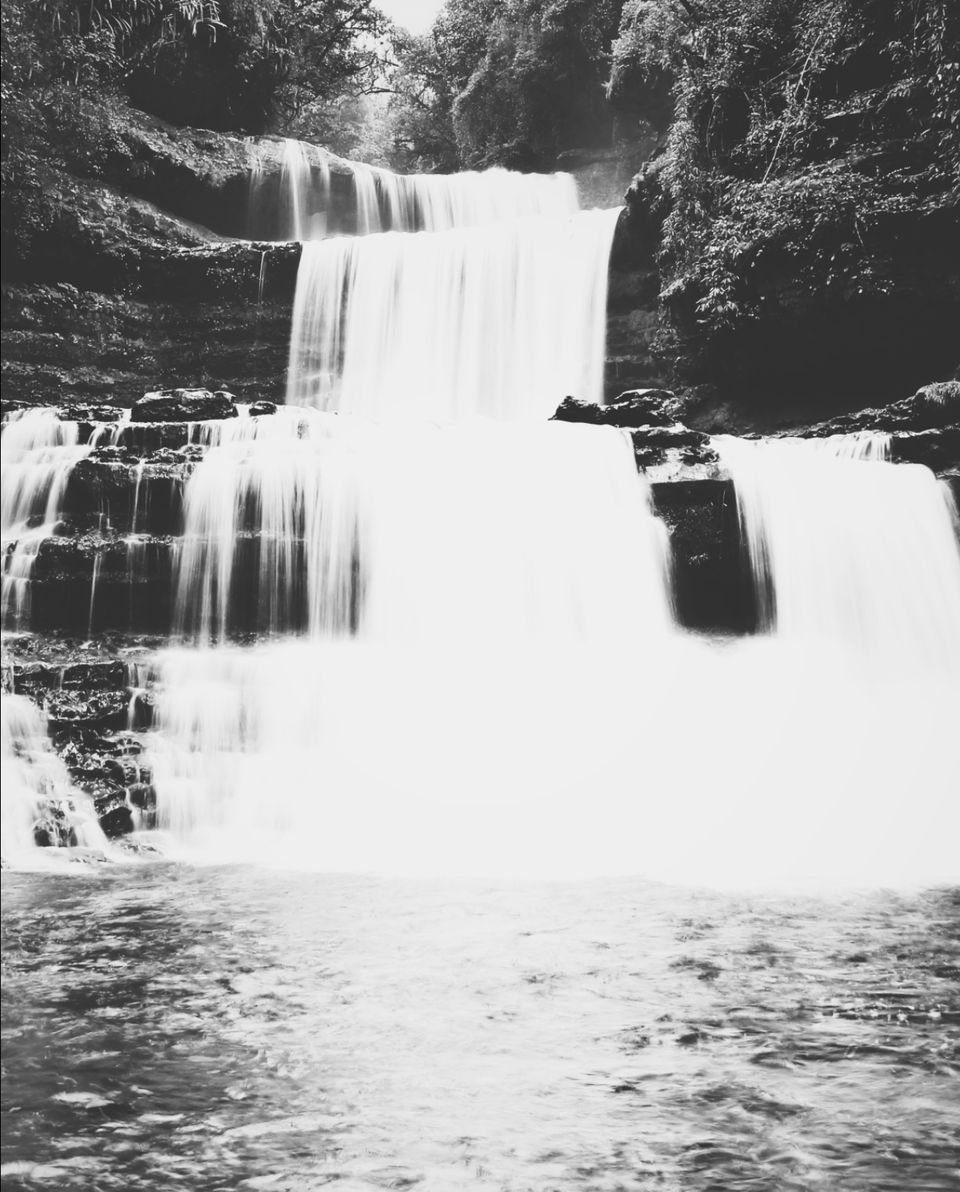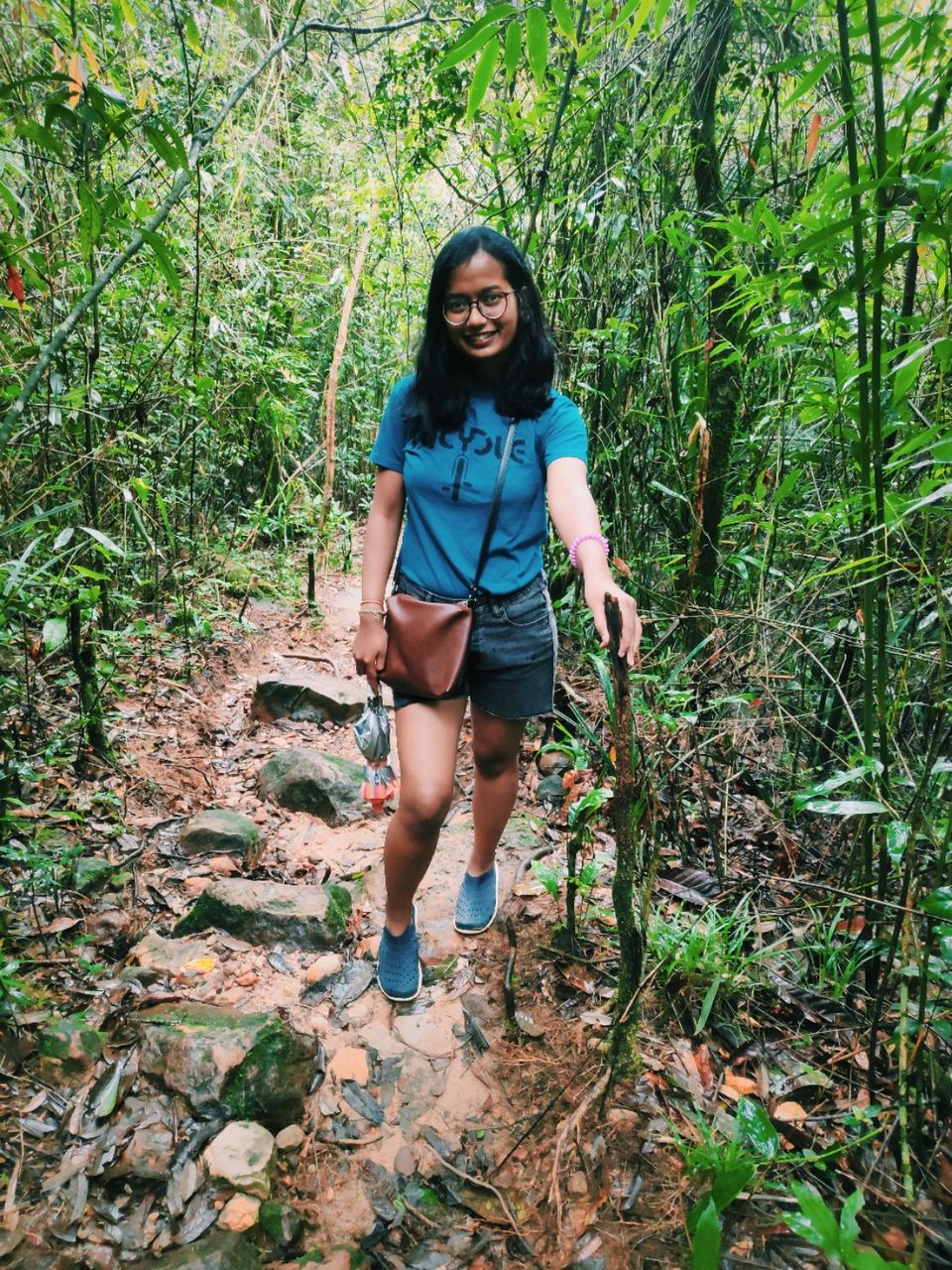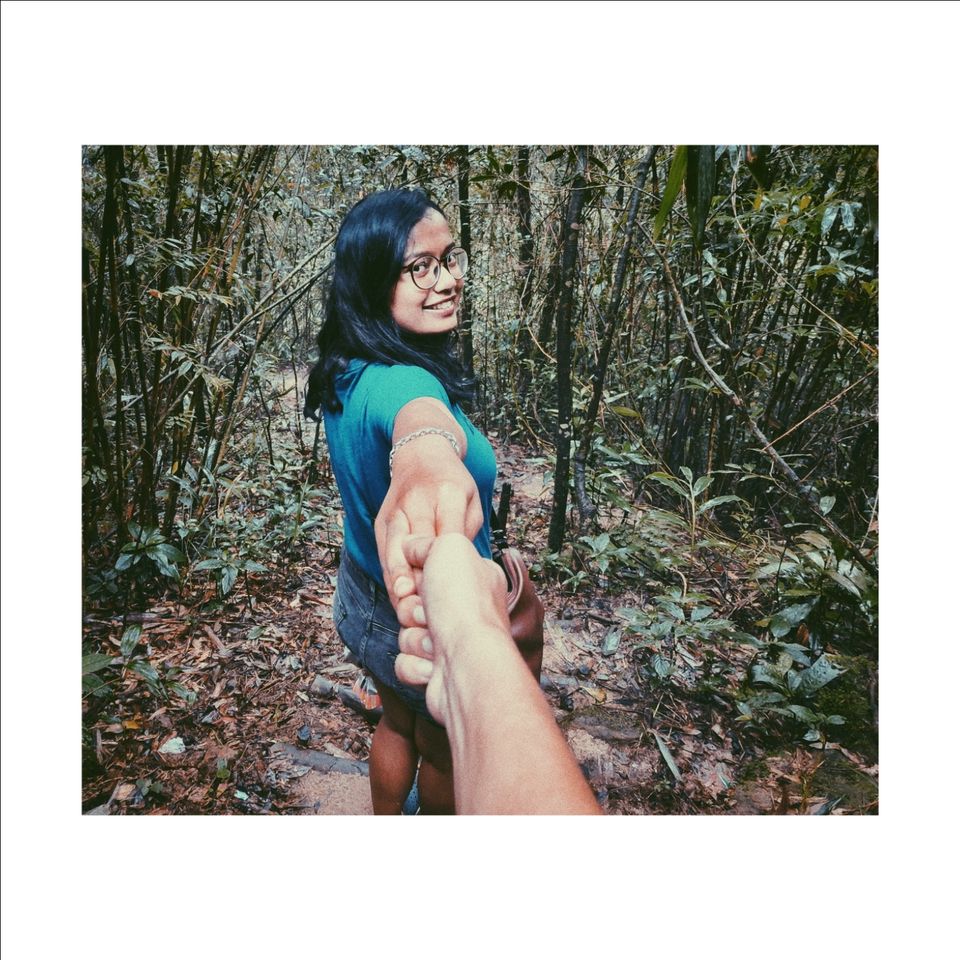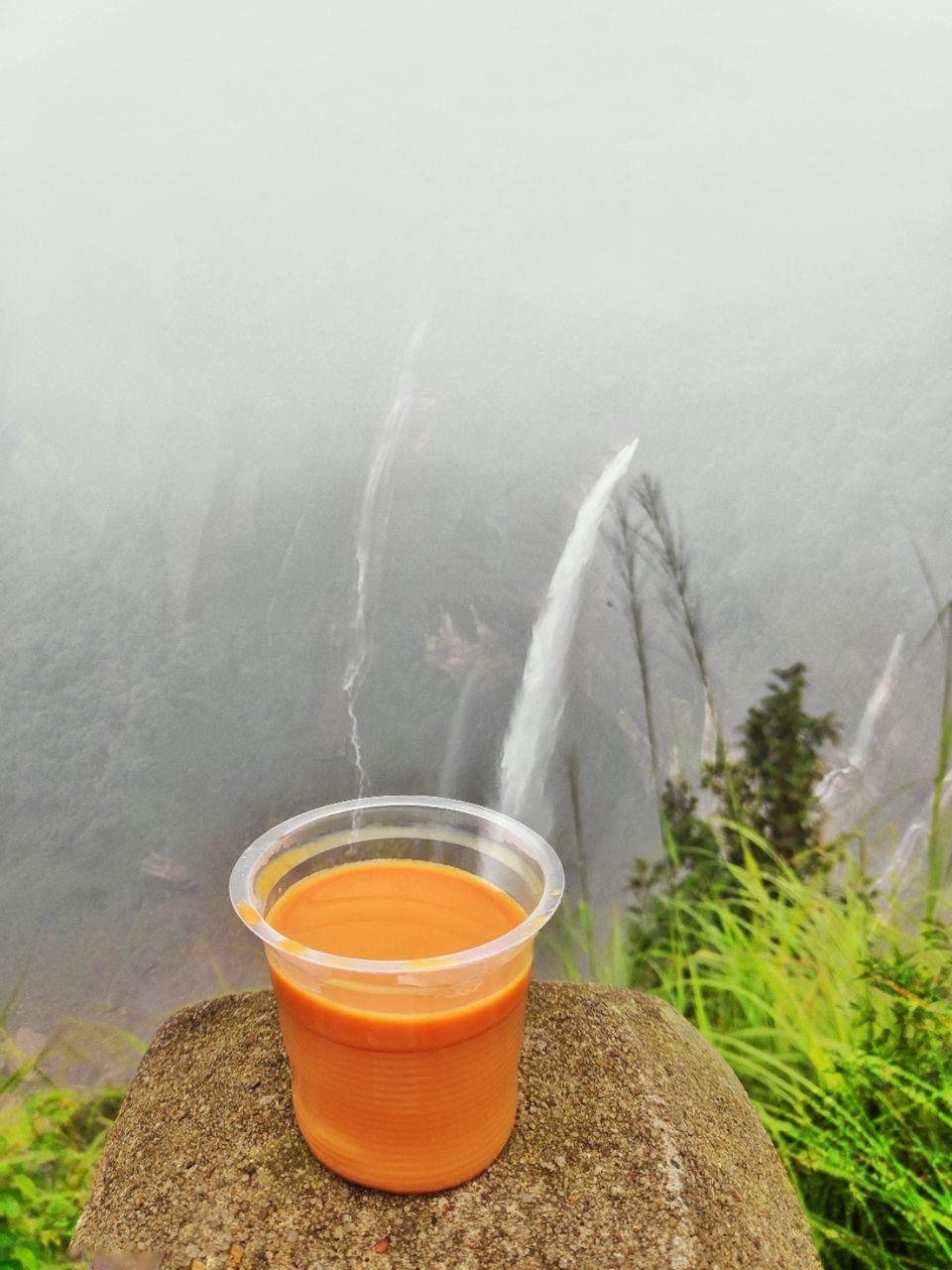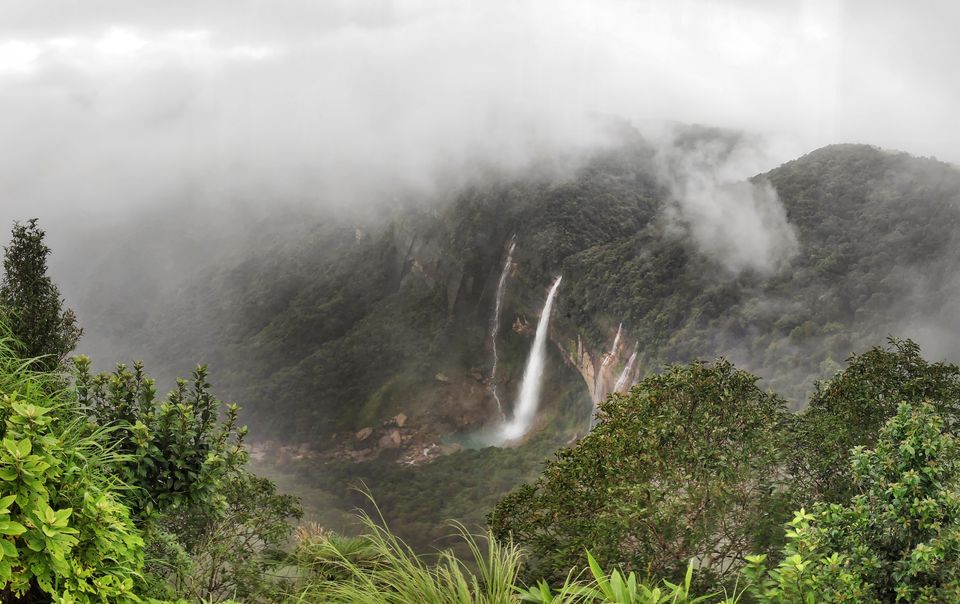 It's Nongriat day today.
We woke up early, had breakfast and started our journey towards Tyrna.
Tyrna village is a 45minutes drive from Cherrapunji and is the starting point of the Double Decker living root bridge trek.
All four of us started the trek with some excitement. Also a bit concerned about the 3500+ stairs we had to cover to reach our destination.
The trek was difficult than we thought. Difficult as in it was super hectic. We motivated each other and somehow continued walking.
Clicked pictures, took rest, talked to other tourists and carried on with the trek.
Had to cross two metal hanging bridges which had amazing views on both sides.
After walking for probably 1.5-2 hours we reached our destination. First we kept our luggage at Serene Homestay which was just steps away from the Double decker living root bridge. We checked into our dorms, had a cup of tea and got ready for the most difficult trek of the day, from Serene Homestay to Rainbow falls.
It was a very difficult and steep trek. We had to climb a very huge inclination for a long time. Everyone's legs had started shaking and were fatigued. Probably after 1 hour of trek we reached Rainbow falls and trust me, the views were blissful and calming. We were tired, but once we reached there, we totally forgot about the tiredness.
After chilling for about half an hour, we started our way back to our homestay. On the way back, we found a natural pool and decided to take a dip in the water. Once we got down in the water, all of us forgot that we were even tired. Everything was so beautiful and peaceful.
After spending about an hour or two, we went back to our homestay, had food and took rest. In the evening, we chilled a bit, had the buffet served to us in the homestay and went back to our dorm.
We slept early with our bodies aching and hoping to wake up early in the morning to take a dip in the pools below the double decker bridge which gets crowded otherwise.
Here comes the end of the second day.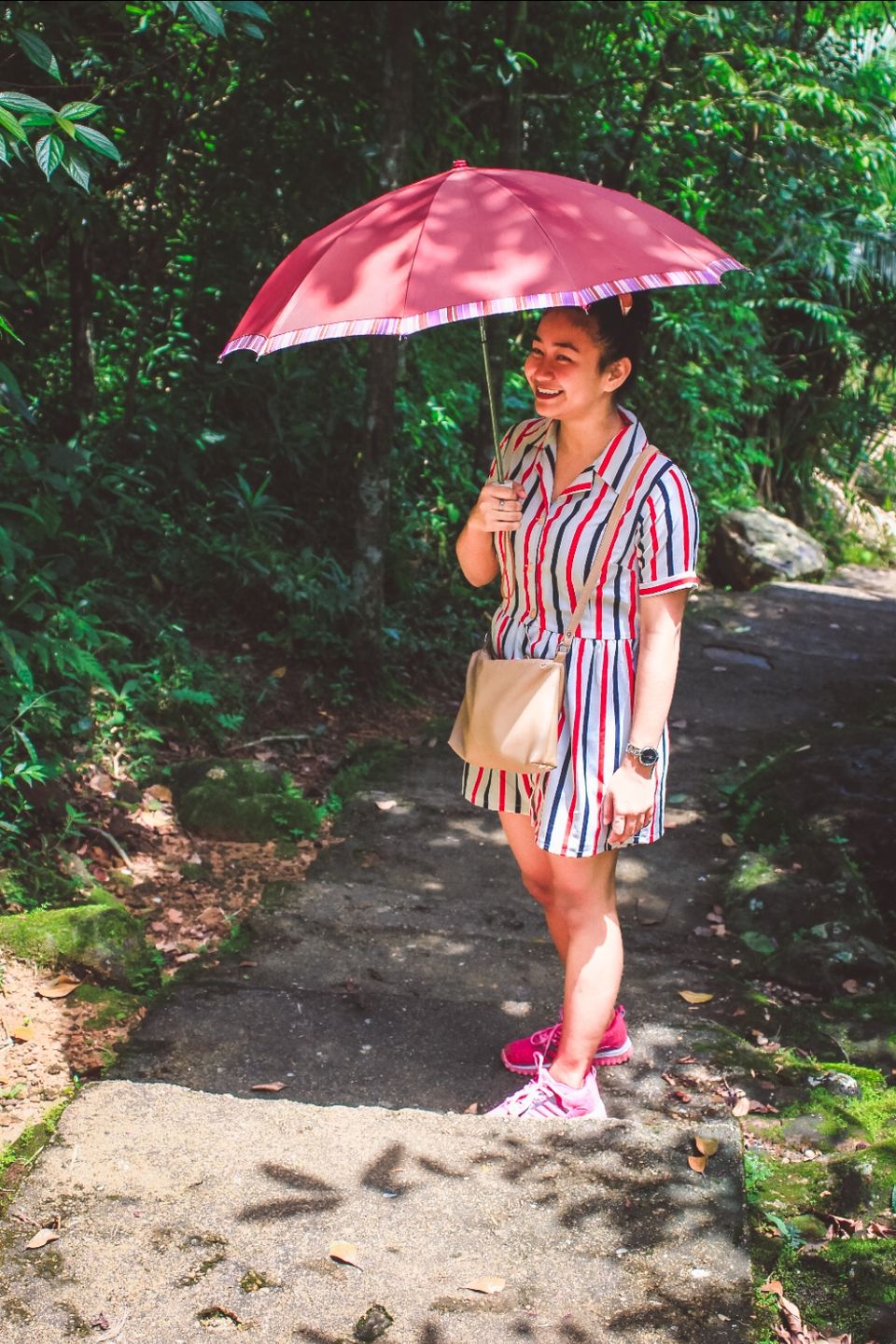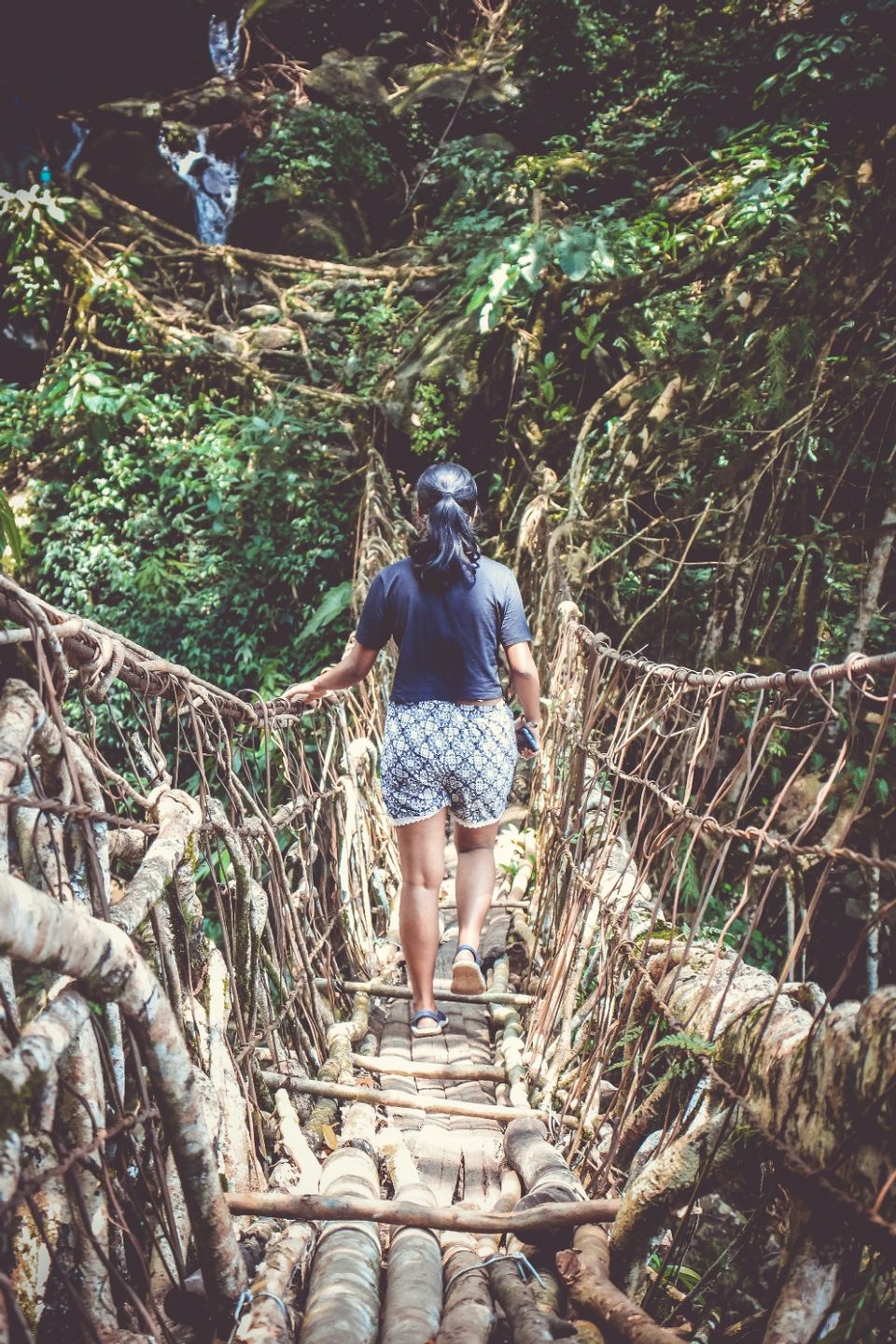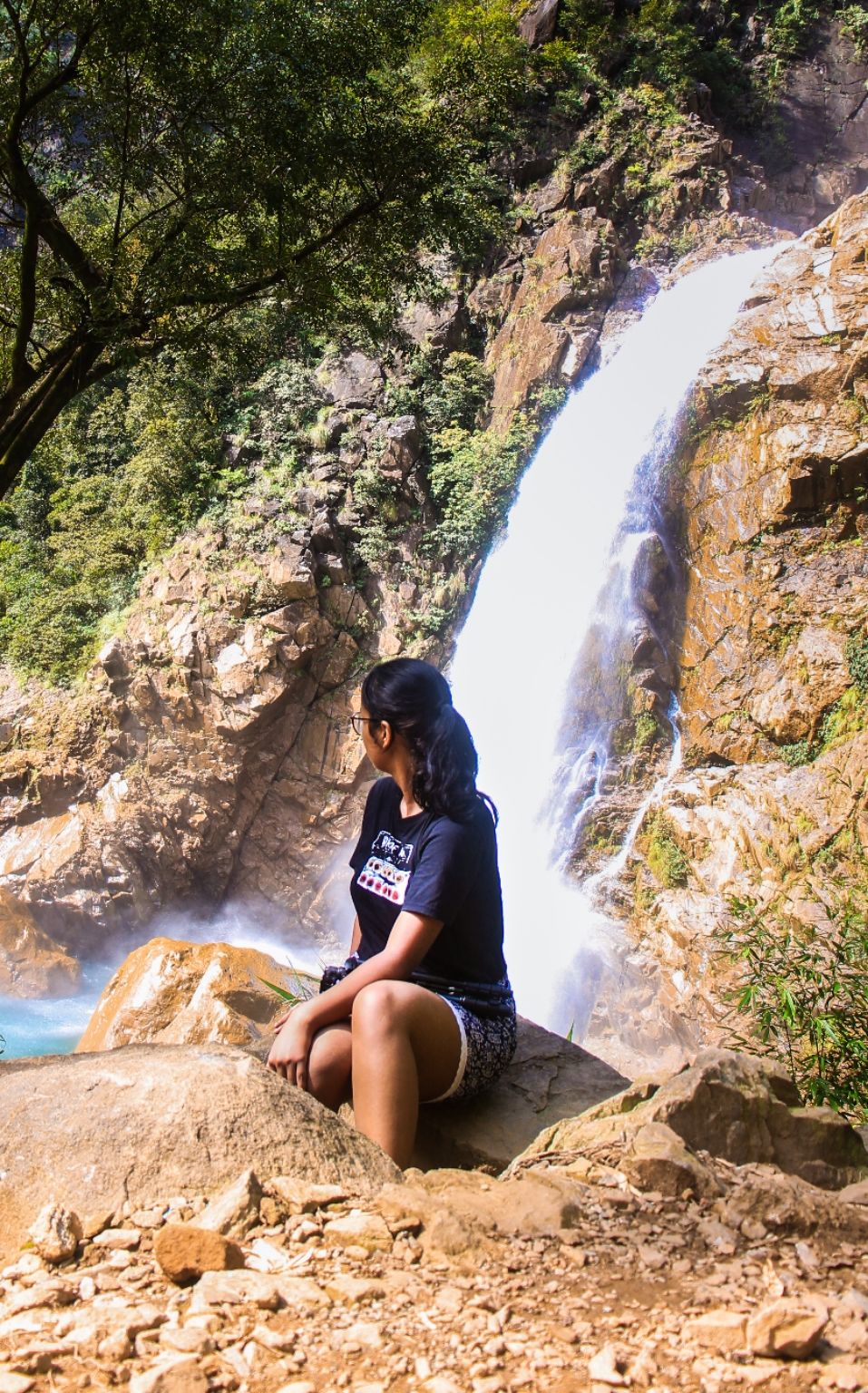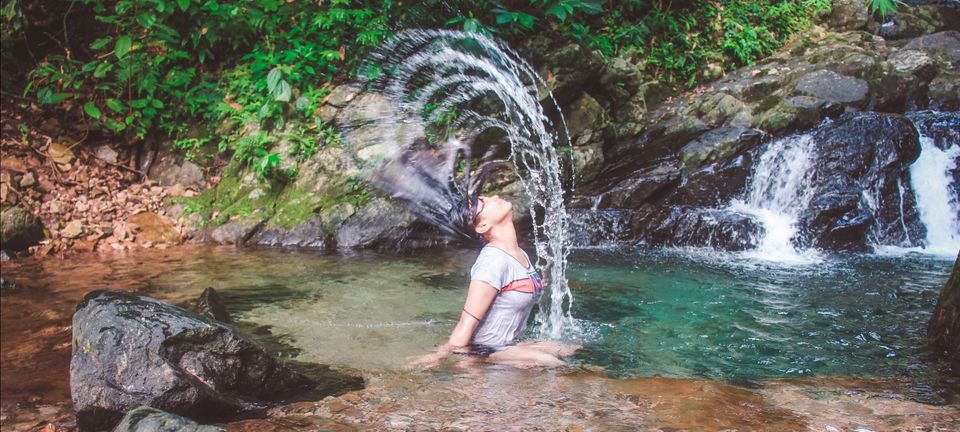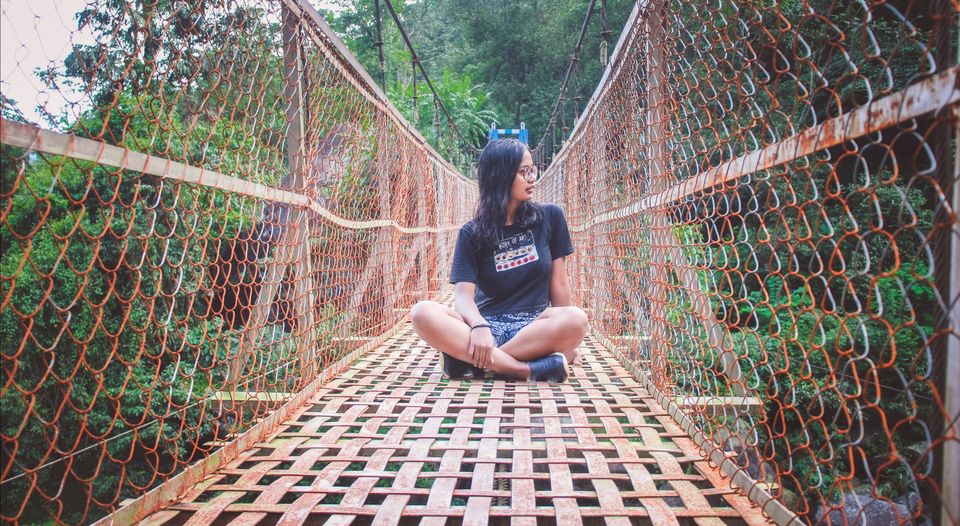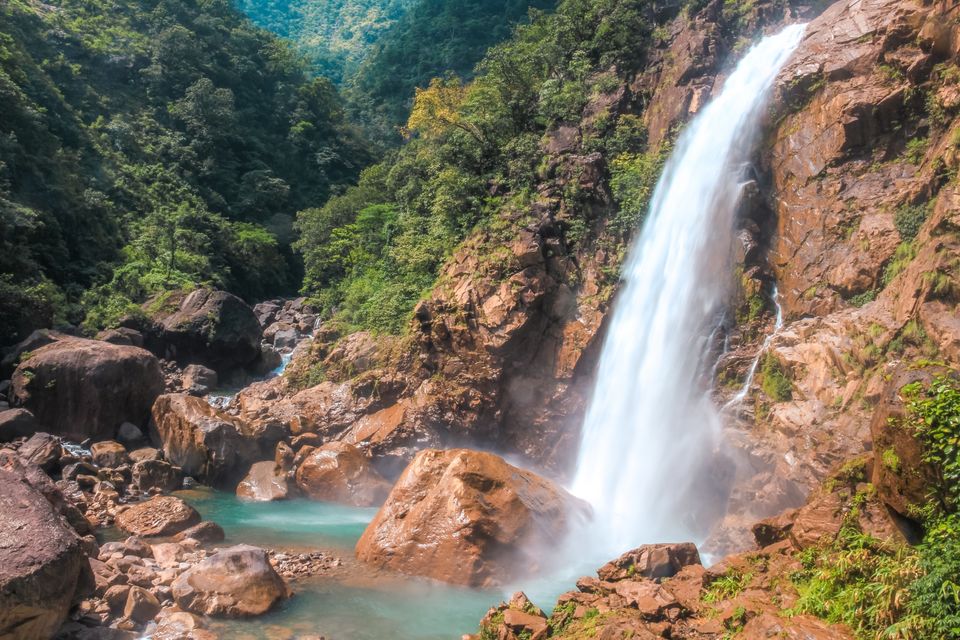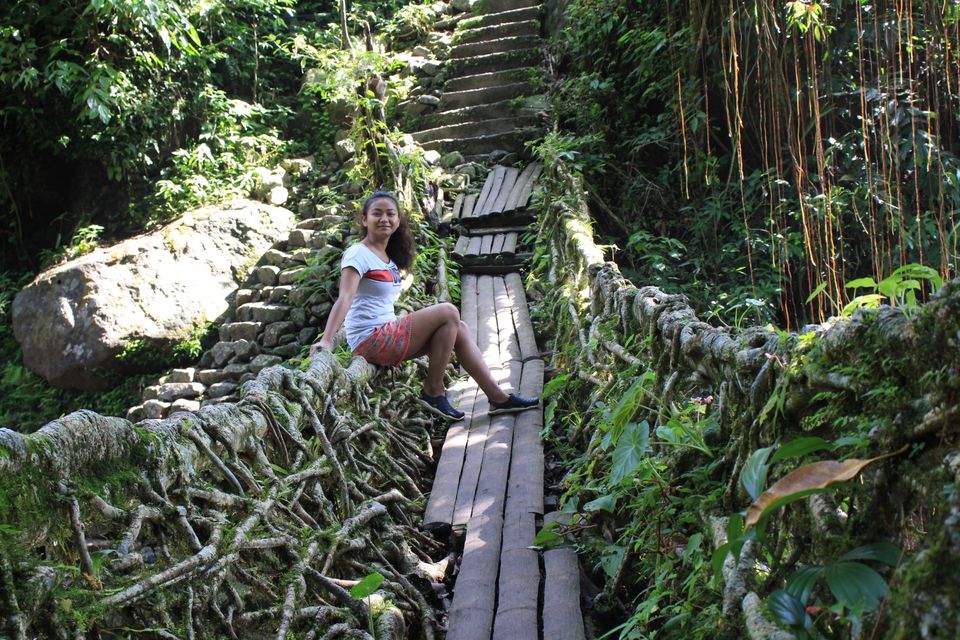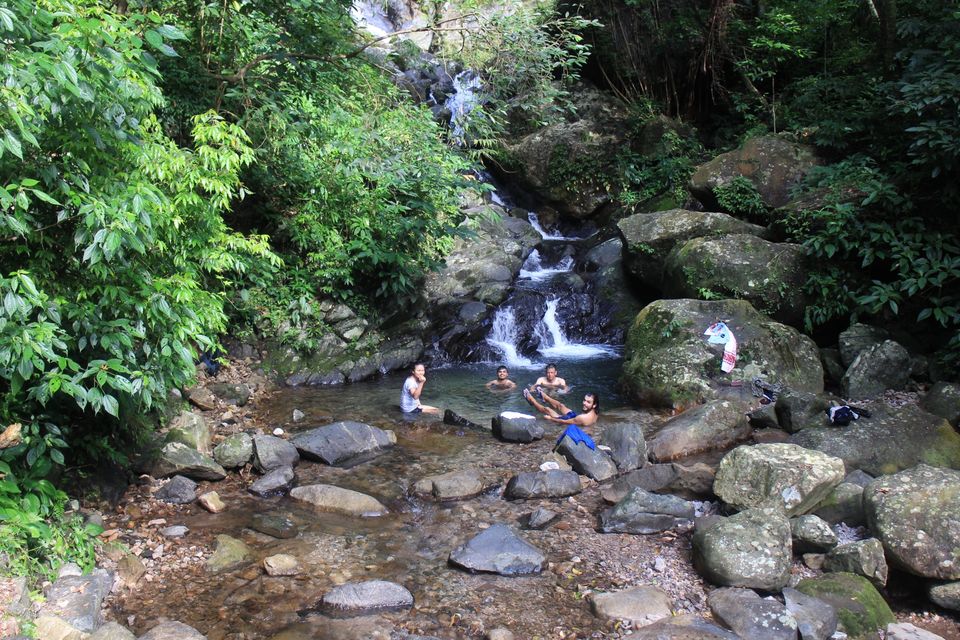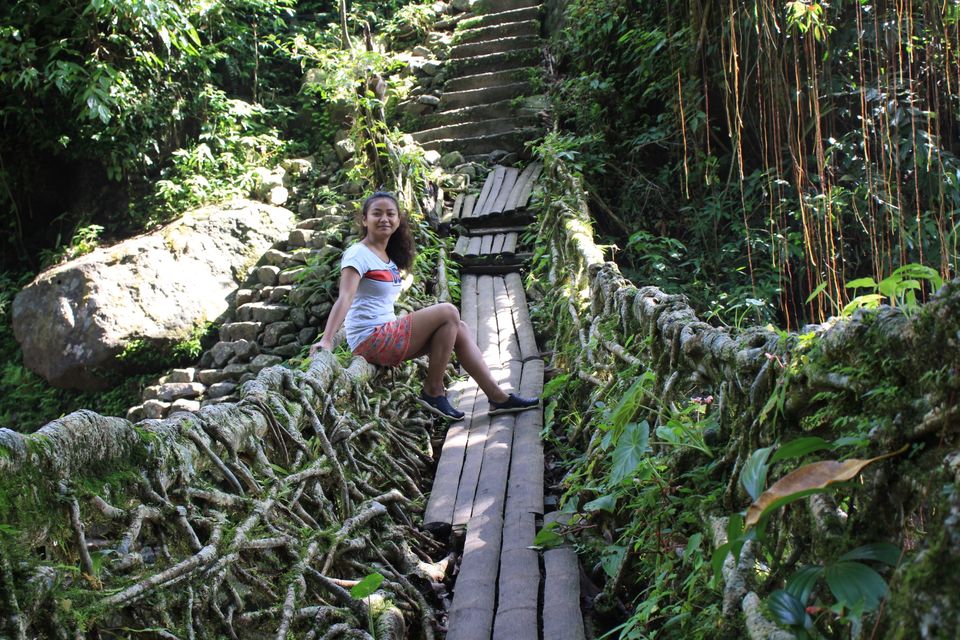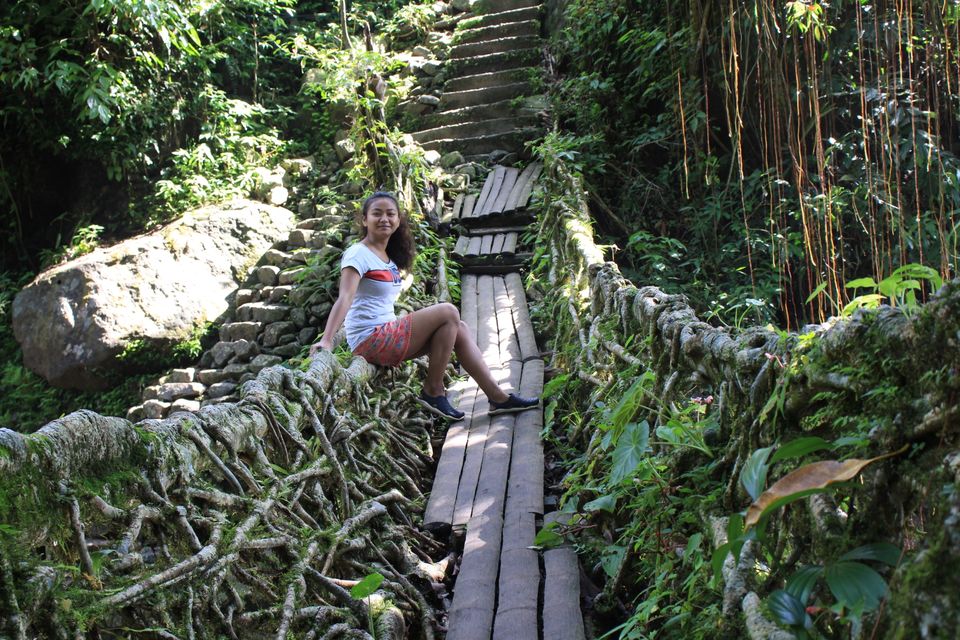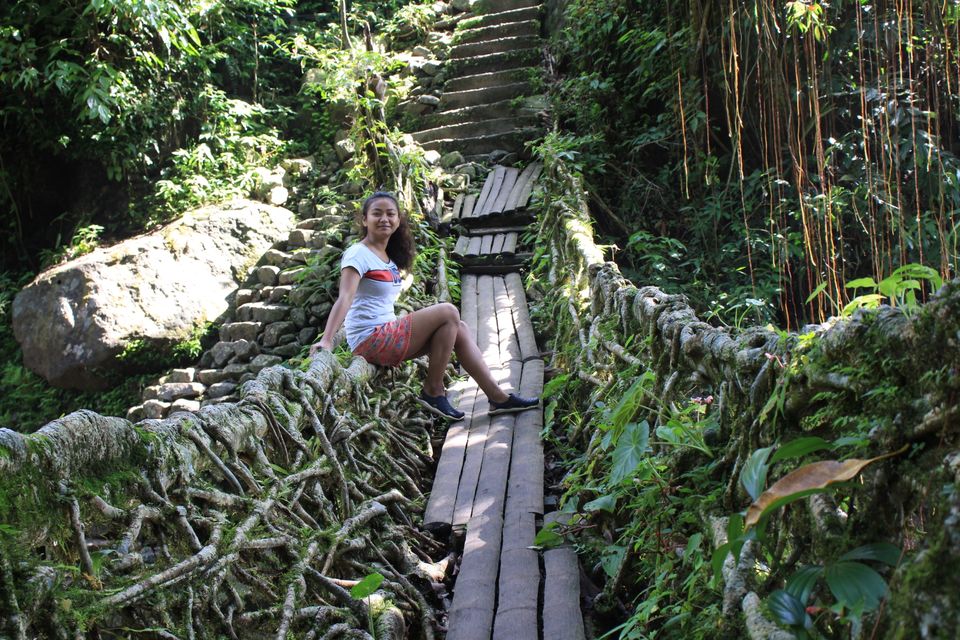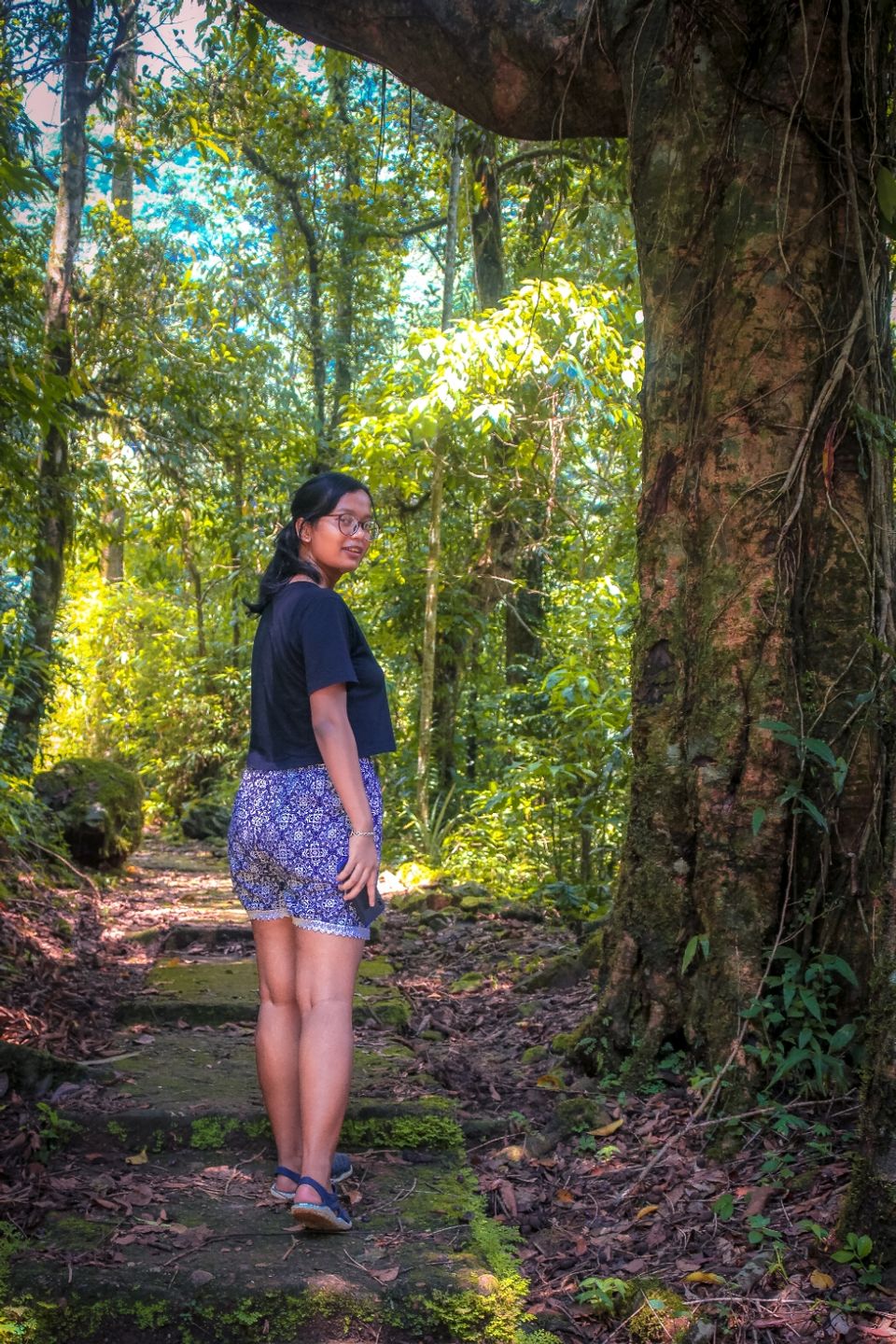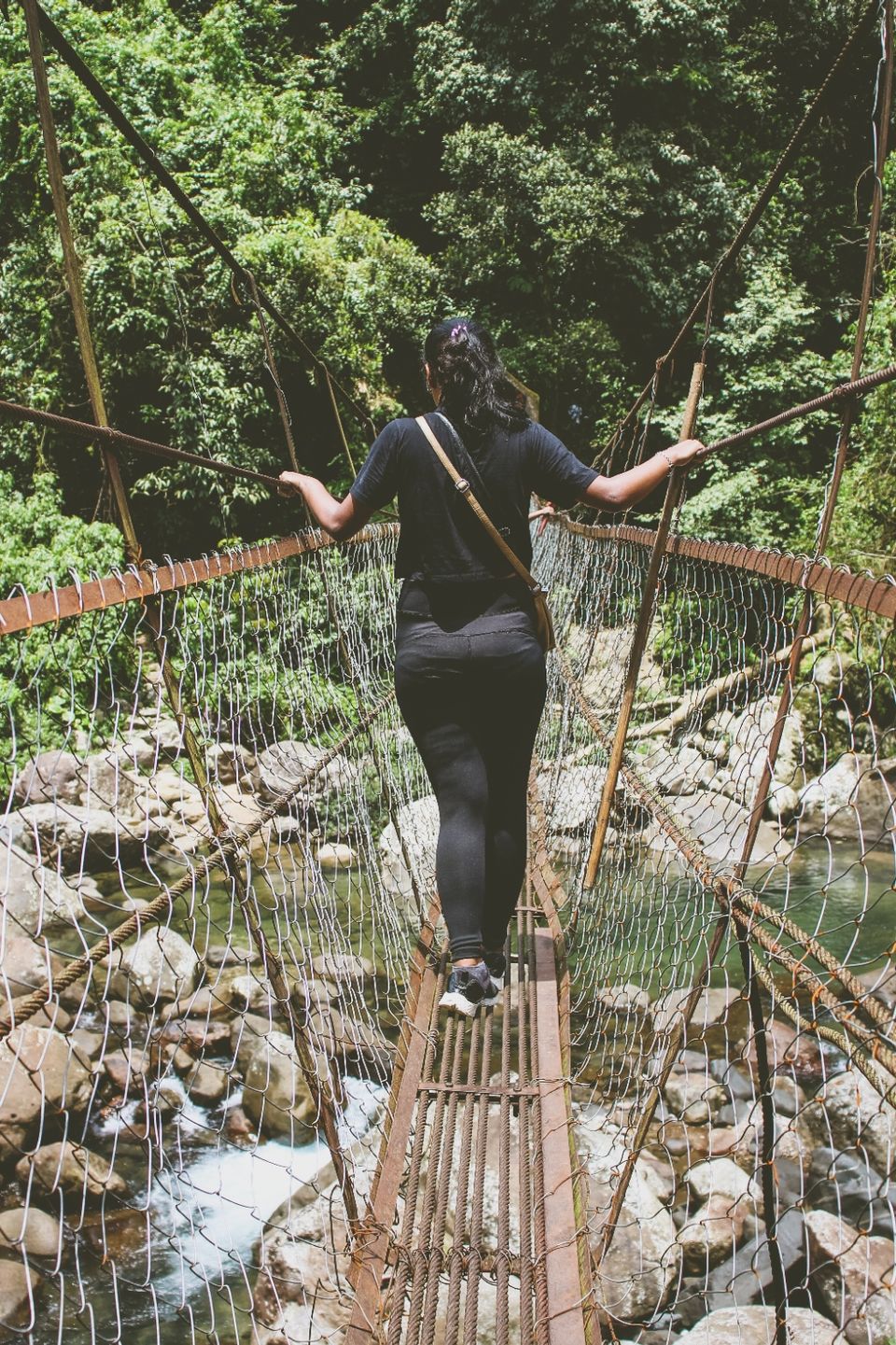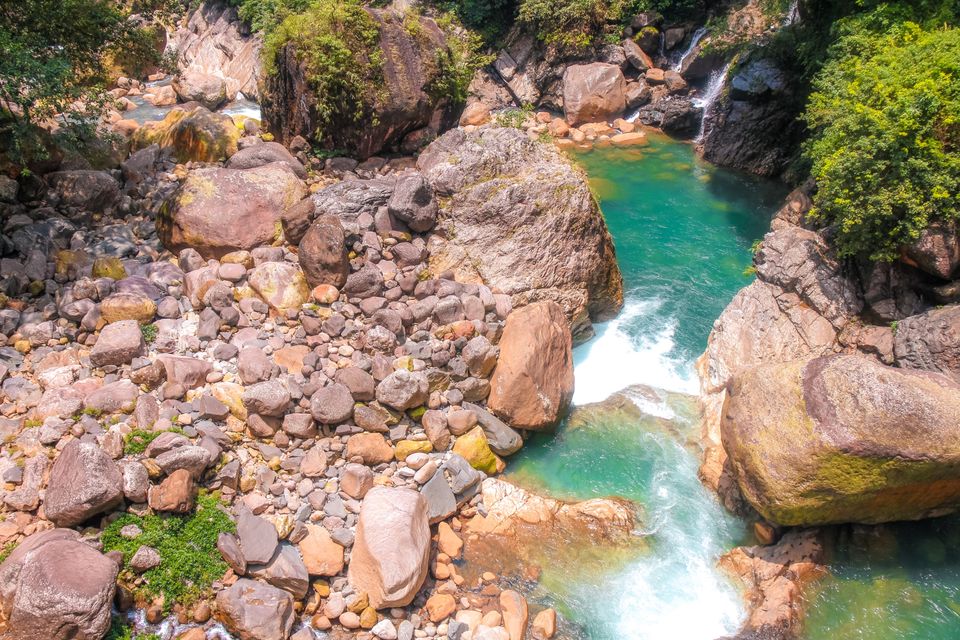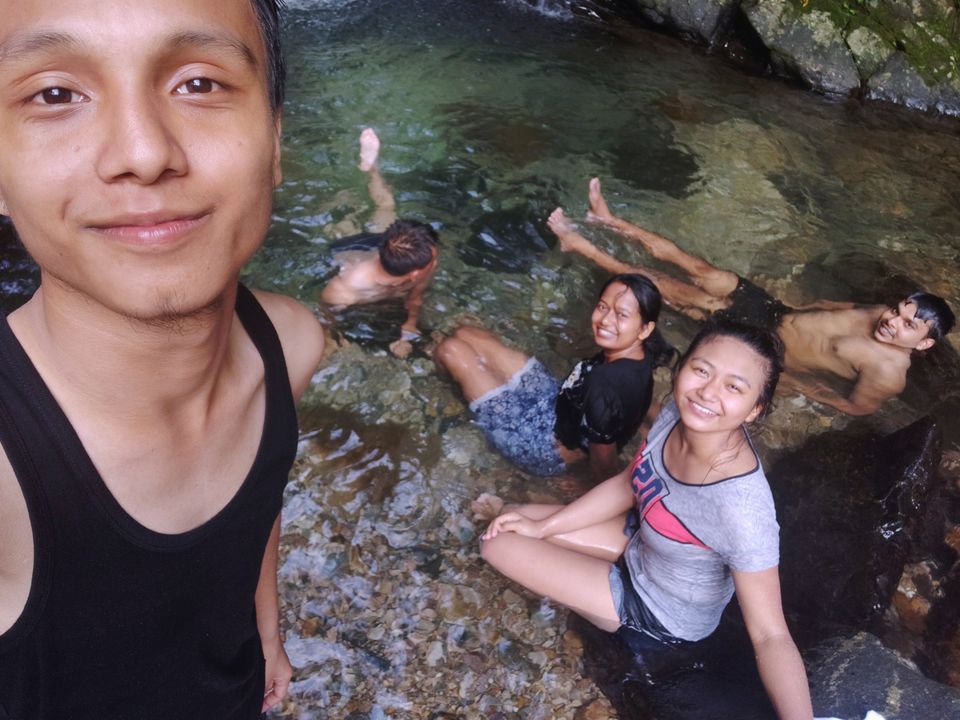 We woke up early in the morning to prevent the crowd at the Double decker living root bridge.
We then went there after a cup of tea. Everyone was kinda excited about getting a dip in the cold water.
Clicked a few pictures first and then directly jumped into the pool.
After spending an hour in the water, it was time for us to have our breakfast and to say goodbye to Nongriat and take back some wonderful memories.
We took a taxi from Tyrna to Cherrapunji. Had our lunch at Cherrapunji and came back home.
On our way back, we stopped at the Mawkdok Dympep valley view point, had some tea and took a lot of pictures.
This was one of the best trips of our lives and words and pictures can't do enough justice to the actual fun we had.
Instagram handles of four of us are:
Yours truly: @preetam___das
Priyanka: @priyankadas_
Rinku: @_l.e.m.o.n.h.o.n.e.y.p.i.e_
Faroque: @faroque6678
Do feel free to contact any of us.