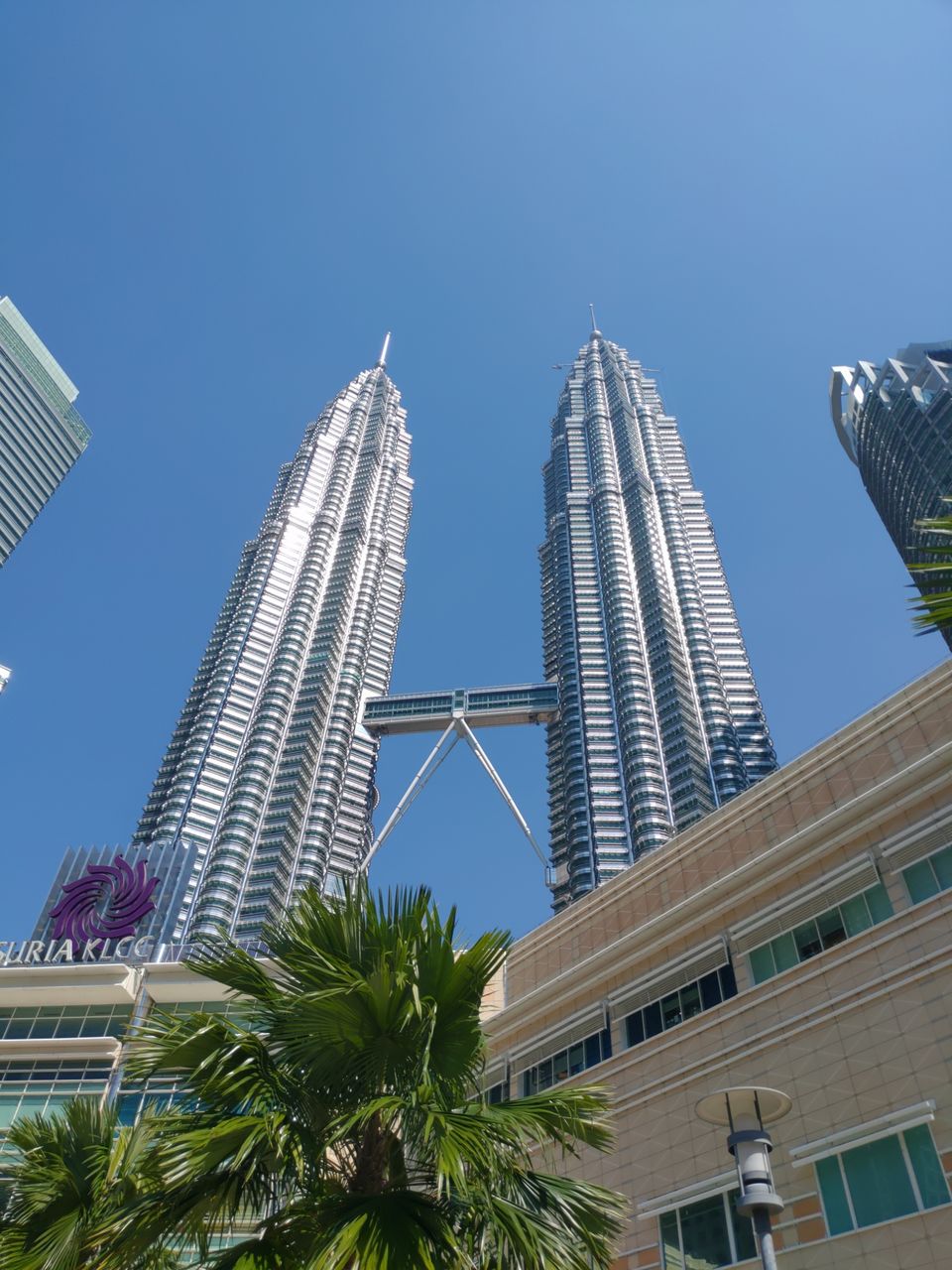 I did my first international trip to Kuala Lumpur (Malaysia) in the month of March. I spent 33k for the 5 day trip. The entire trip was planned within a week.
It's very easy to get Malaysia eNTRI visa. It takes only 12-24 hours. It costs only 20 dollars (1400 rupees), if apply directly (https://www.windowmalaysia.my/). Since I got it through an agent (https://evisamalaysia.in/) I had to pay 2400 rupees.
I traveled to Kuala Lumpur from Bengaluru (since I am working there) in Malaysian airlines. I used MakeMyTrip to book my flight tickets. I spent 15 k for flight tickets and insurance.
My friend from Kochi was accompanied me in this trip. He payed only 13 k for flight.
In this 5 day trip we got only 3 days for sight seeing. Other 2 days were for travel.
Hostel was booked though booking.com. We stayed in Back Home Kuala Lumpur which was a really clean and nice hostel, situated in the heart of the city. I payed 3.2k for one person for four nights in the hostel. Our bed was in a 4 bed mixed dorm. Break fast was included in the price.
After reaching Kuala Lumpur, the next day we went to see Batu caves. Kuala Lumpur has a very good public transportation system. They even provide free bus service. To reach Batu caves we used metro. Batu caves occupies a hindu temple. The cave temple is really amazing. To reach there need to climb 272 steps. On the way we can see many monkeys. After seeing Batu caves we headed back to city.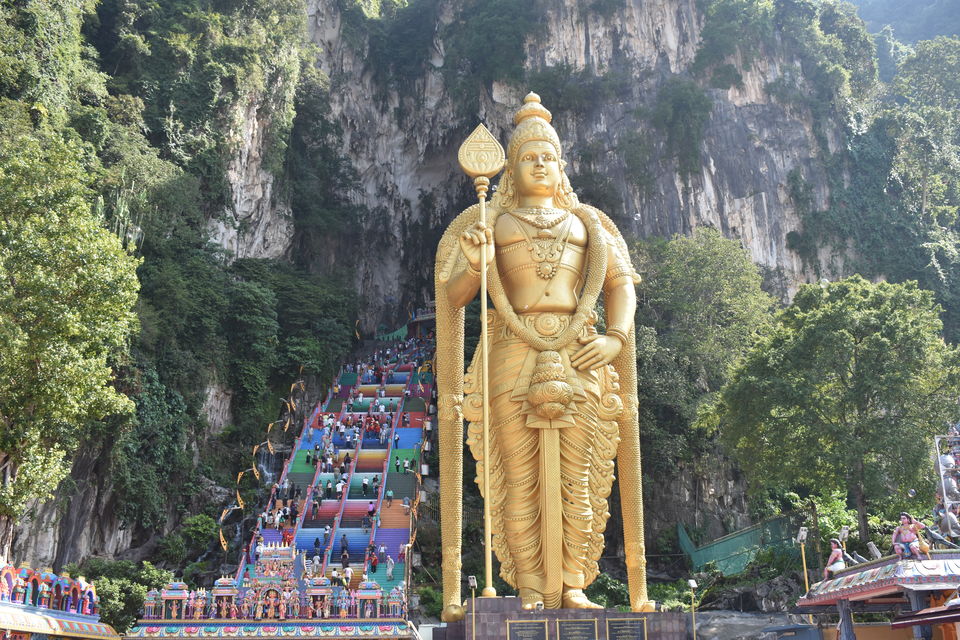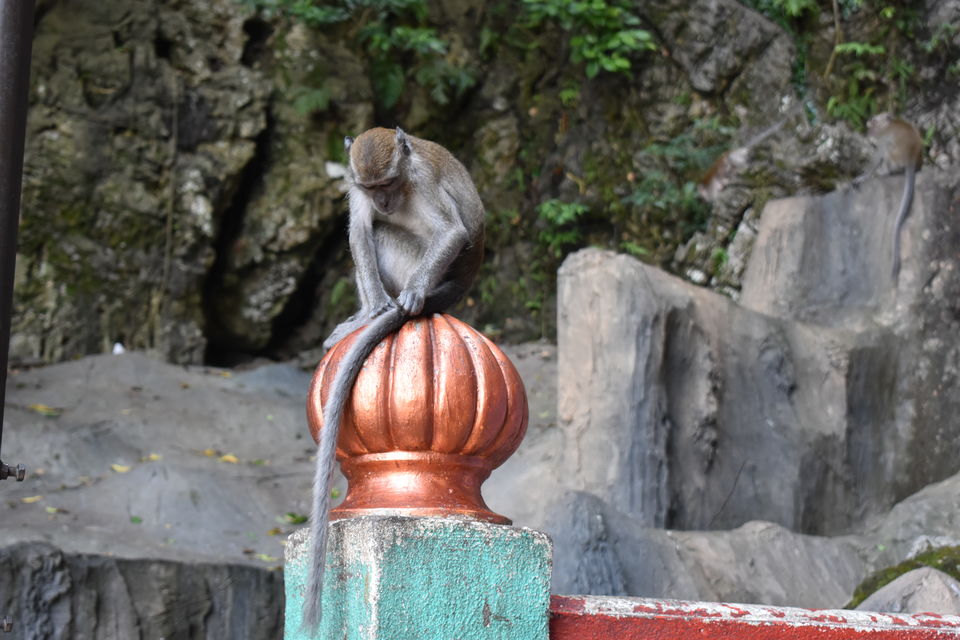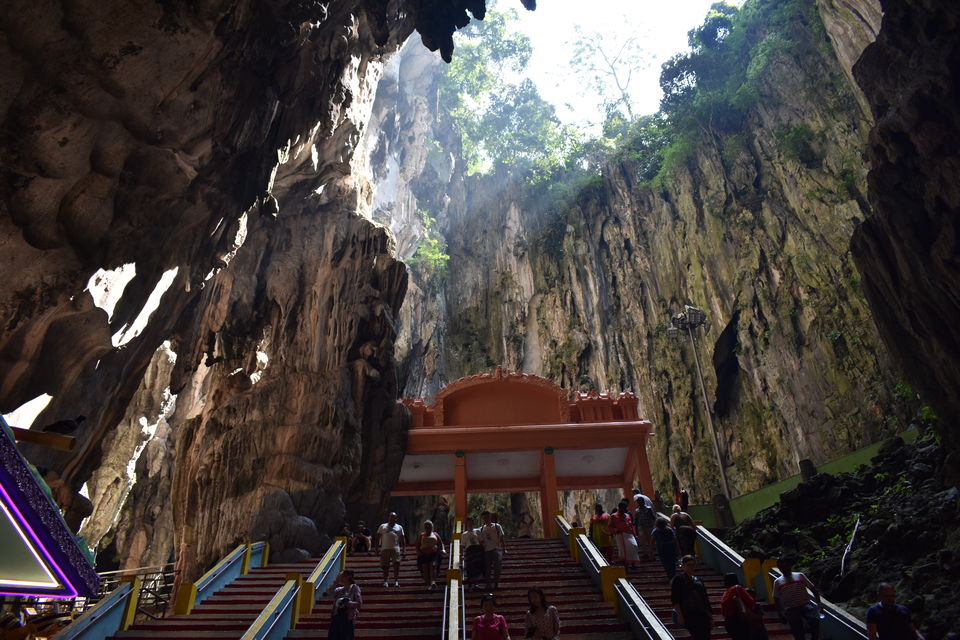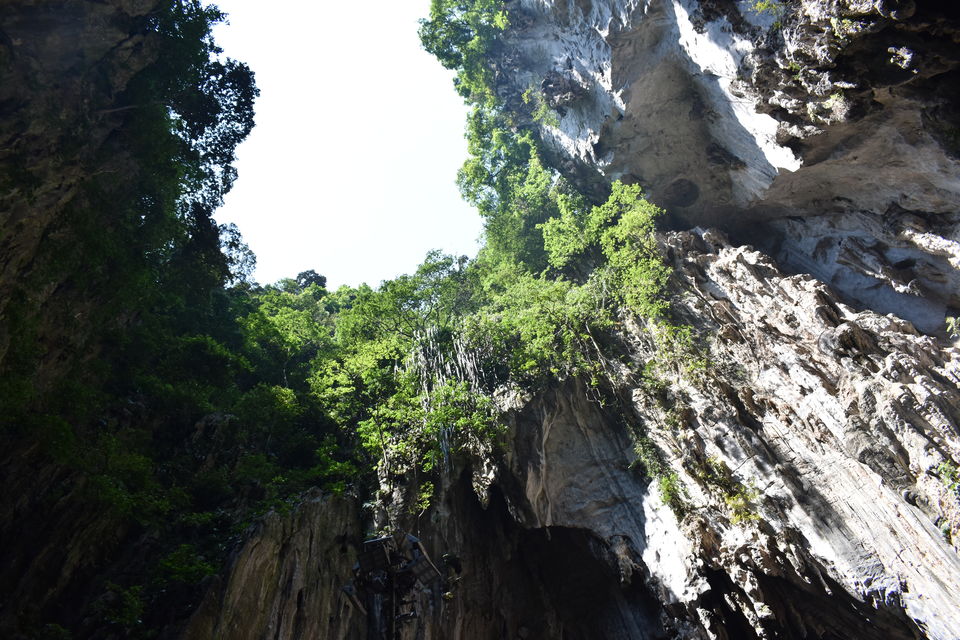 On day one, I started from Bengalore to KL. After for 4 hours of flight I landed in KLIA. After clearing immigration, I purchased Digi cell sim and decided to take bus to KL sentral. There is a train (KLIA express) from airport, but it charges very high. From KL sentral I took metro to Masjid Jamek and from there I walked to my hostel.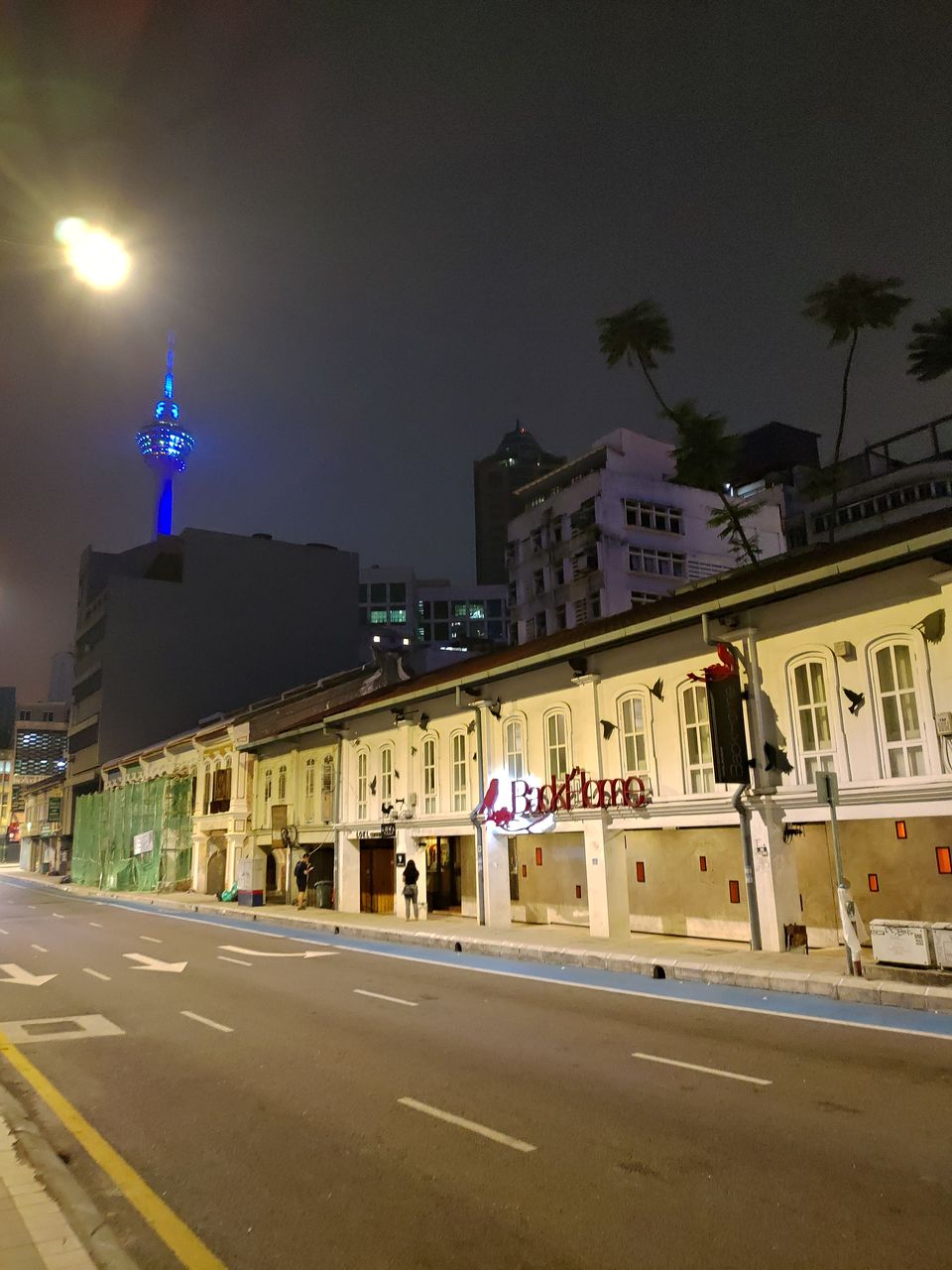 Afternoon we went to KL bird park. KL bird park is a unique experience. It's a good place for children and they can really enjoy it. There we can take photos with birds and feed them. They charge seperately for these activities. There are several shows also every 1 or 2 hour. After having a good time in the night we explored food street in Bukit Bintang area.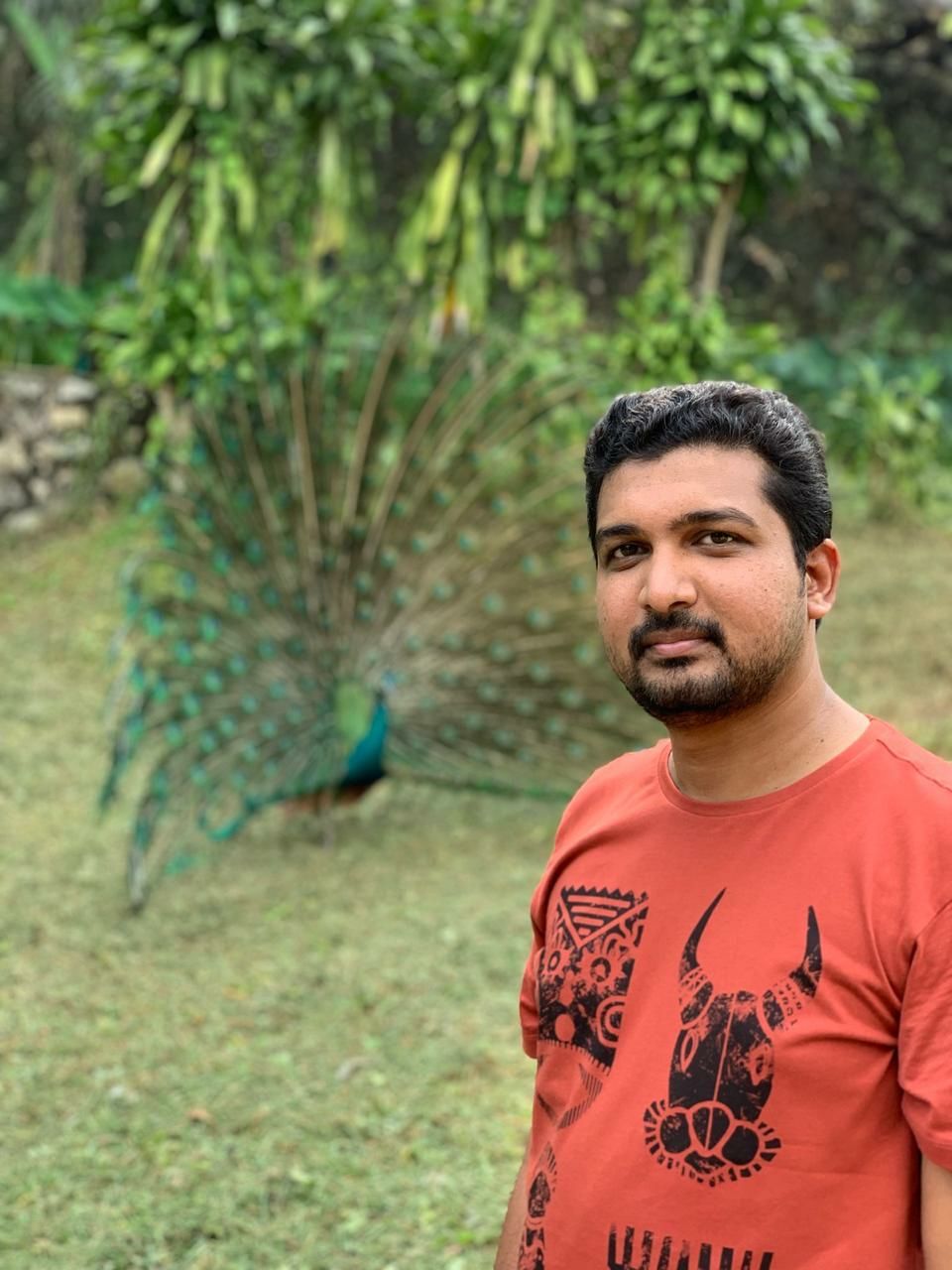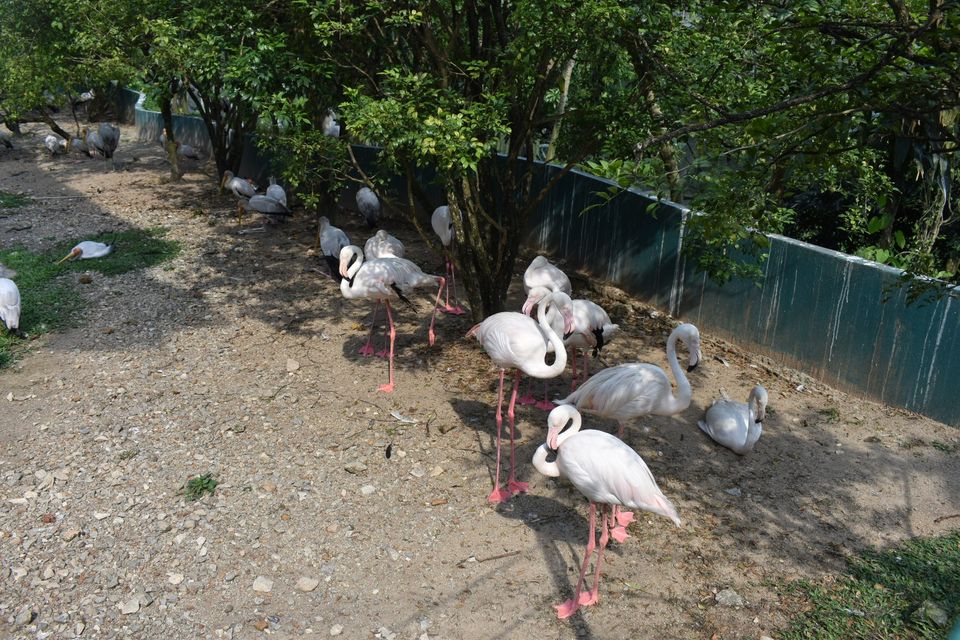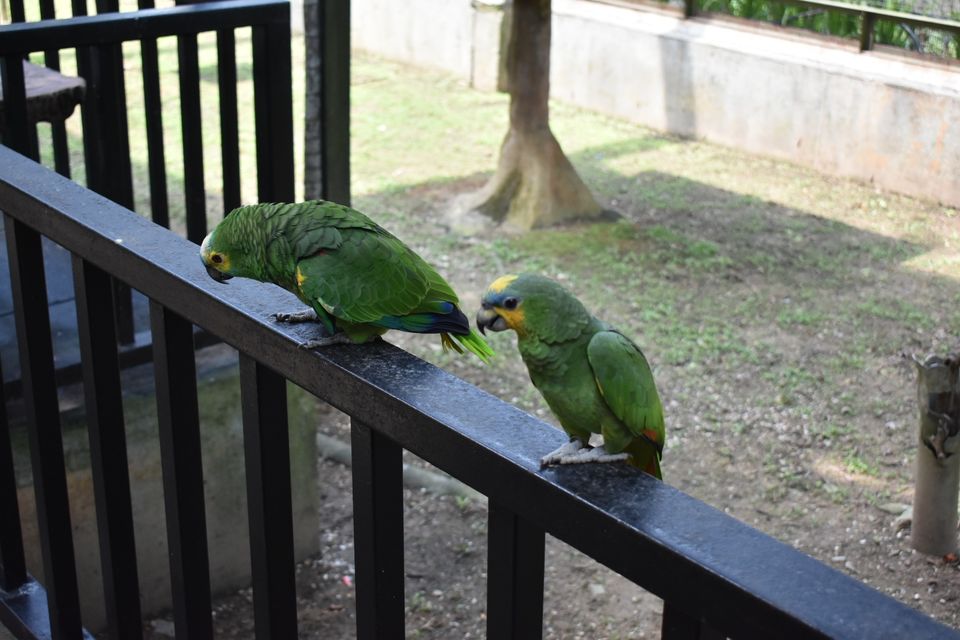 Third day we went to Genting Highlands. Cable car ride to Genting Highlands is a must do. On the way to genting highlands the gondola stops at Chin Swee Caves Temple, which is a Buddhist temple. The temple complex has a big Buddha statue and other statues as well as a beautiful Pagoda. After taking lots of pictures we continued our journey towards Genting Highlands. It's basically a resort/casino/amusement park. Indoor amusement park is working and outdoor park is still under construction.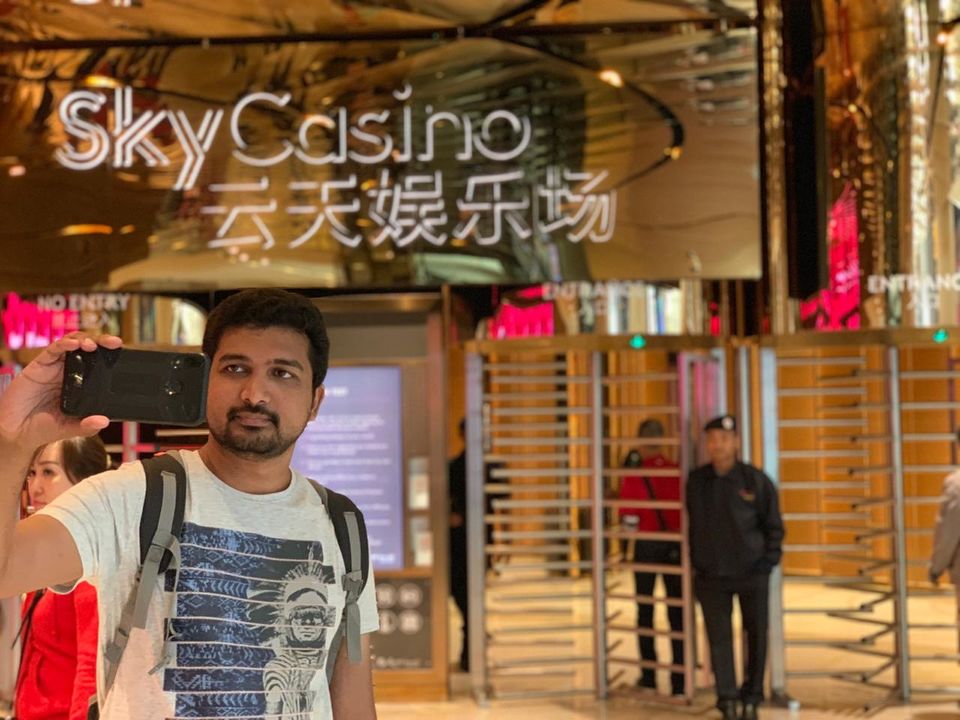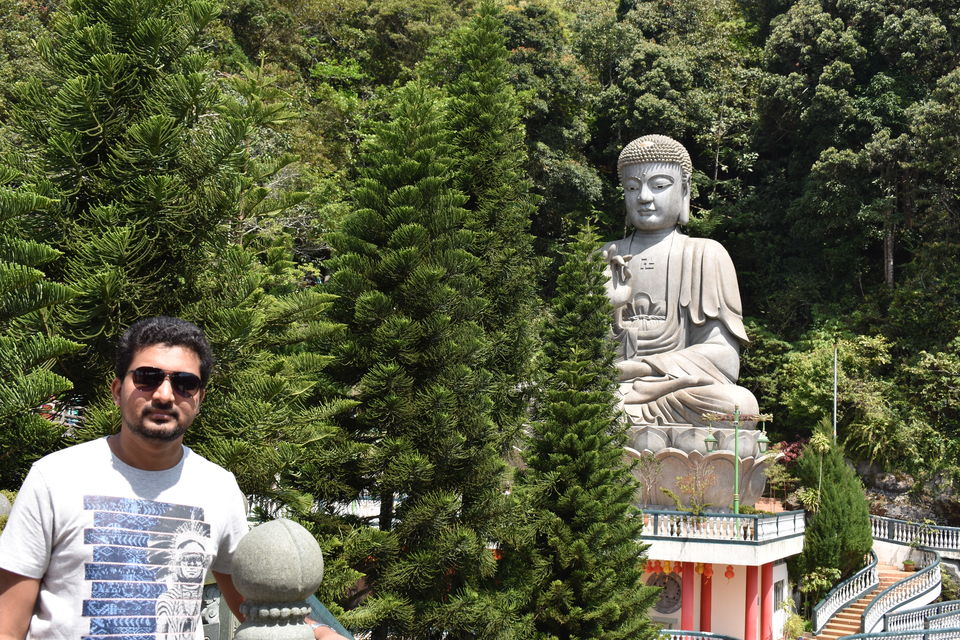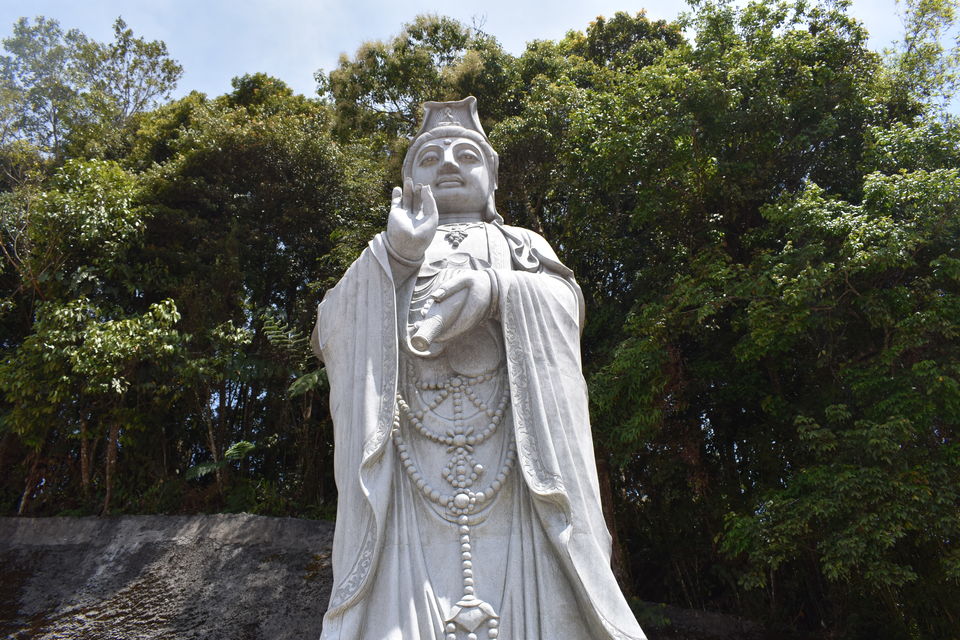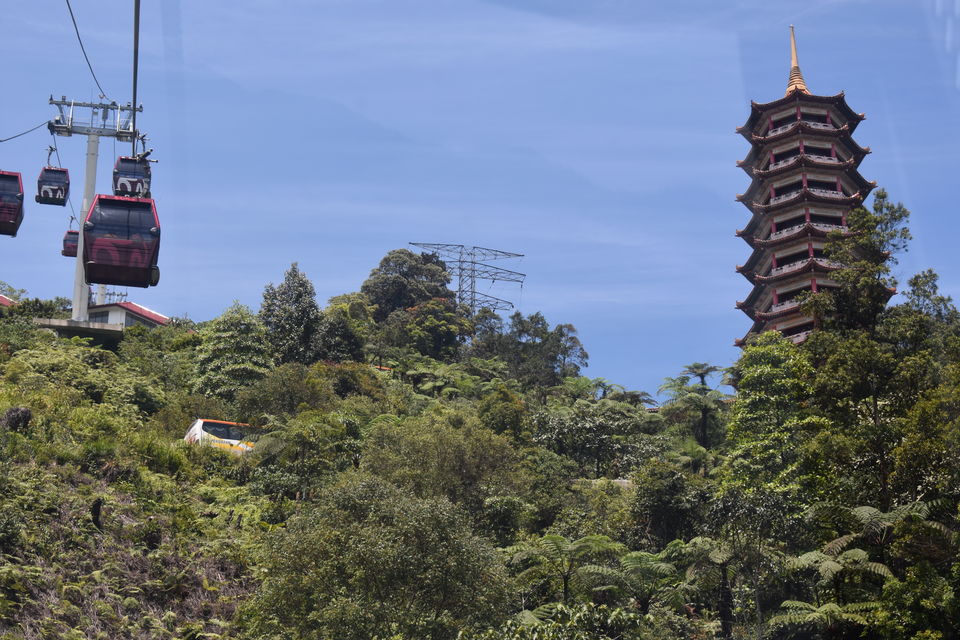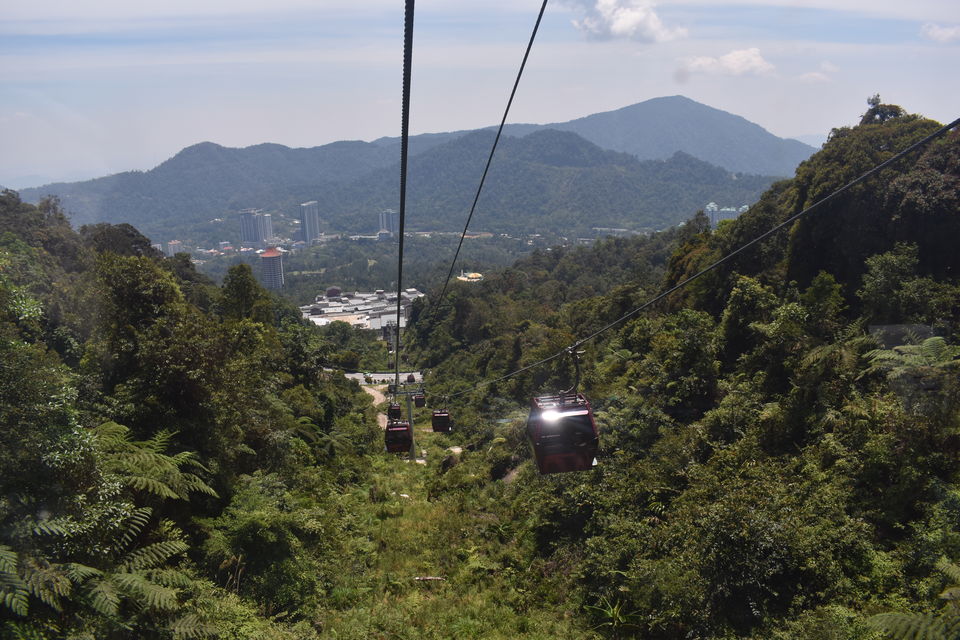 After spending few hours we came back to our hostel and later went to KL tower. KL tower gives a very good view of the city. There we can take photos in the glass box. We spent almost 2 hours and later went to explore China town. We tried street food there and had dinner from Texas Chicken.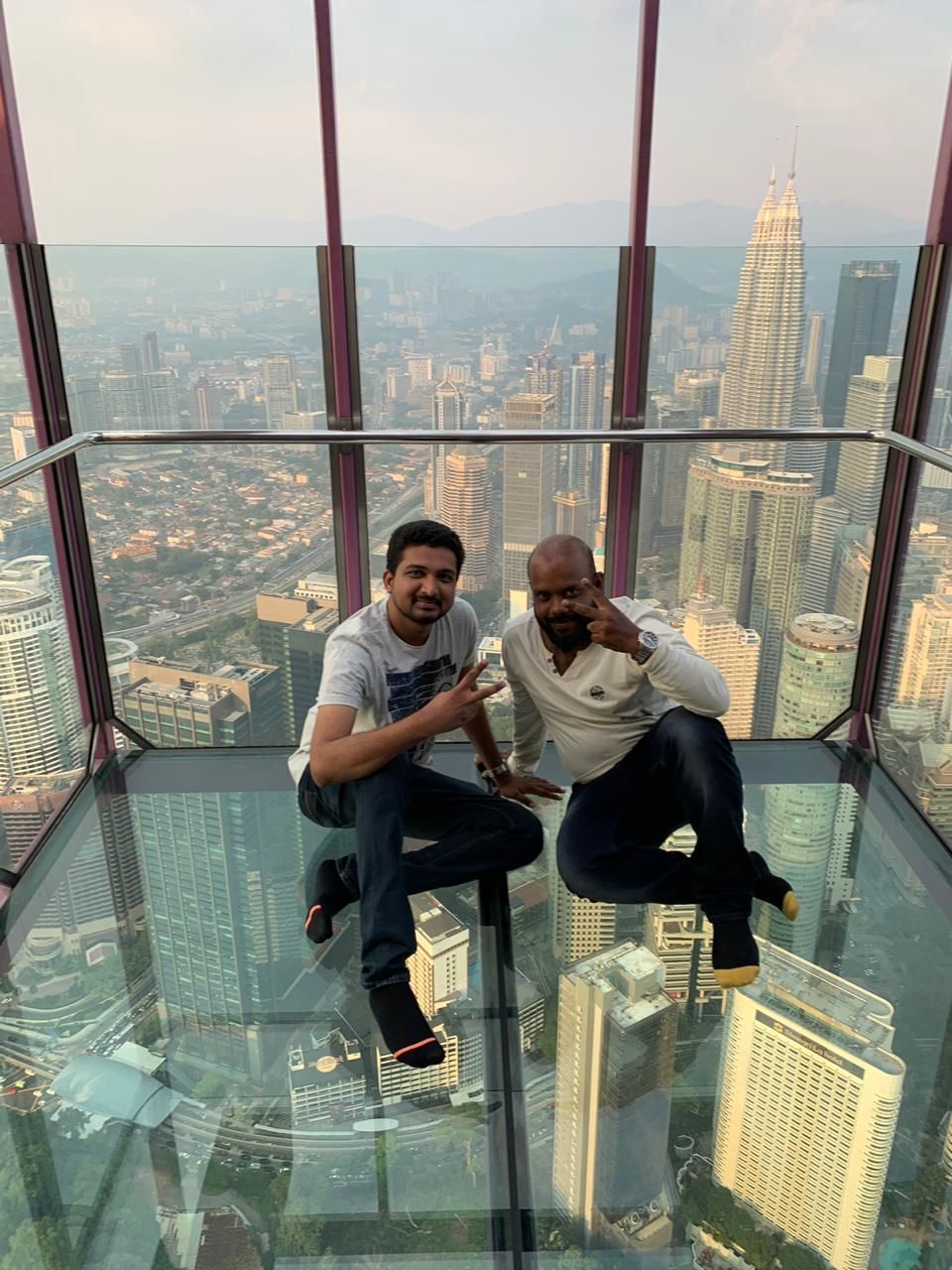 On the fourth day we went to see the iconic PETRONAS twin towers. We didn't got to the observation deck of the towers since the ticket price was high. After taking selfies and admiring the beauty of PETRONAS twin towers we went to see Aquaria KLCC*.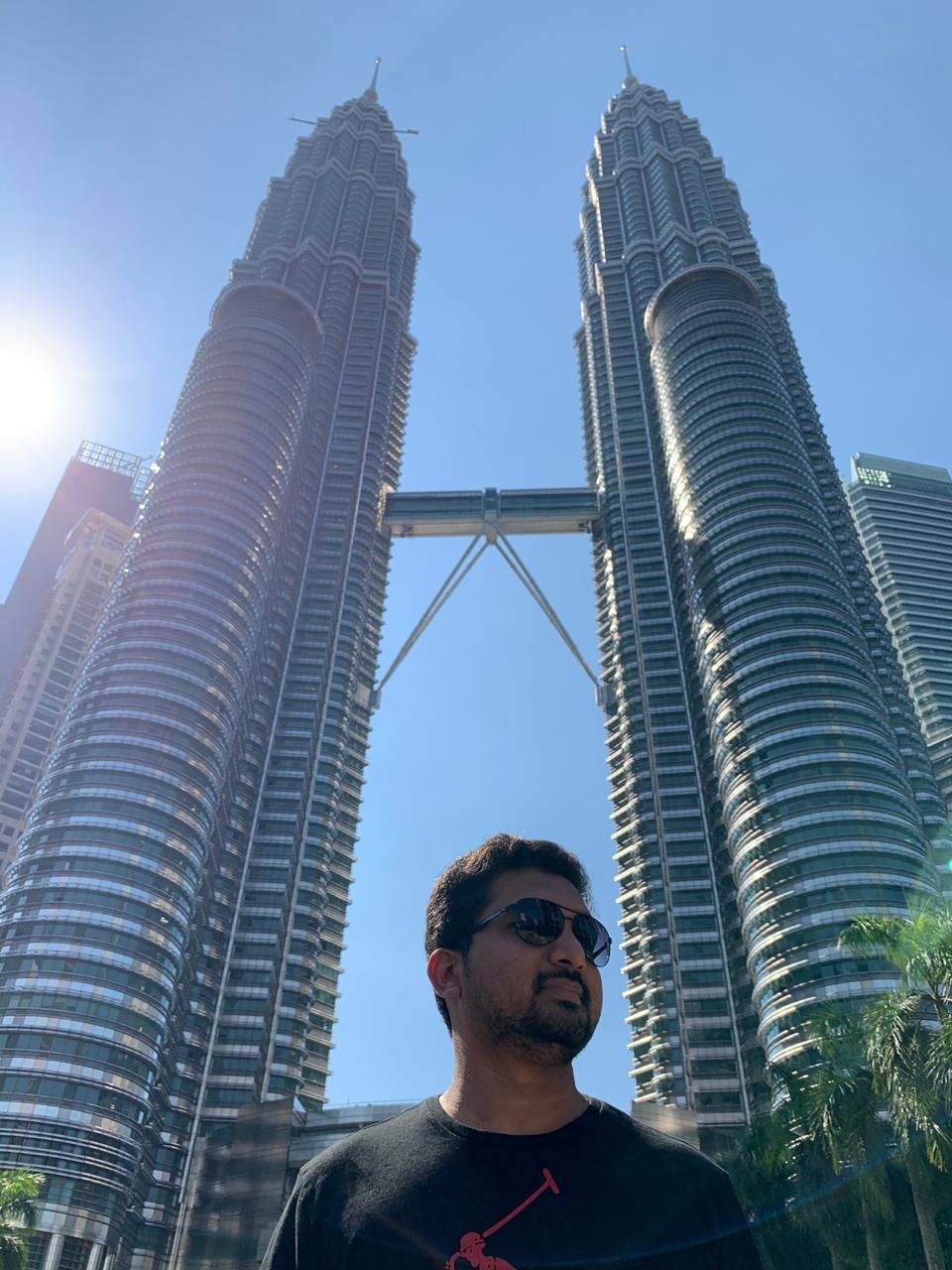 Aquaria KLCC is an oceanarium. It has a wide variety of marine animals like; sharks, piranha, sting ray, jelly fishes, crabs, turtles etc. They have certain shows as well. After that we went for shopping in Central Market.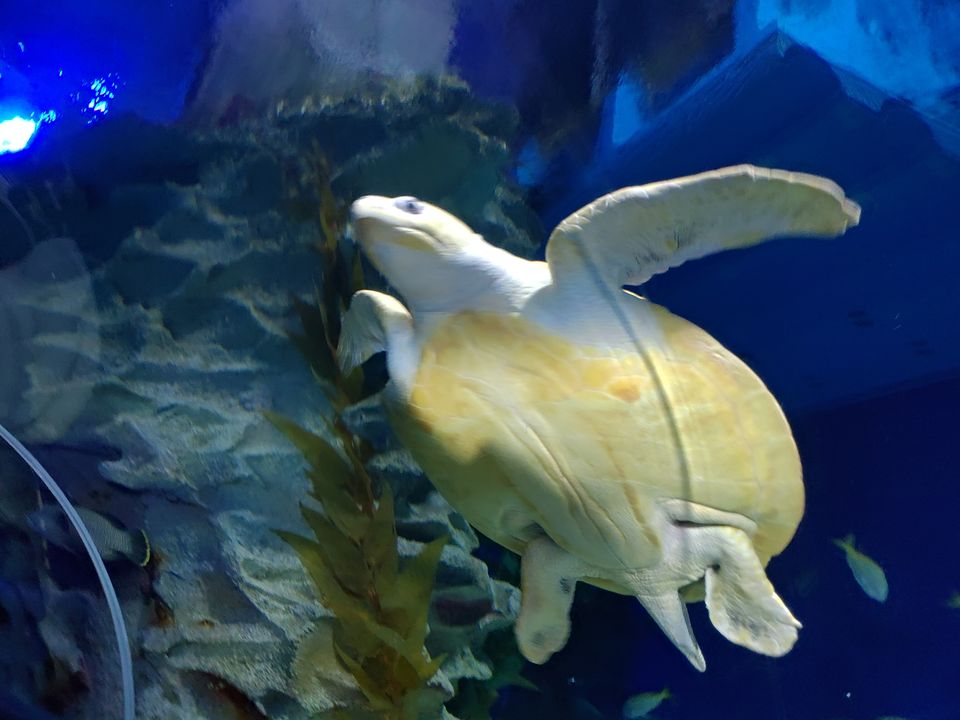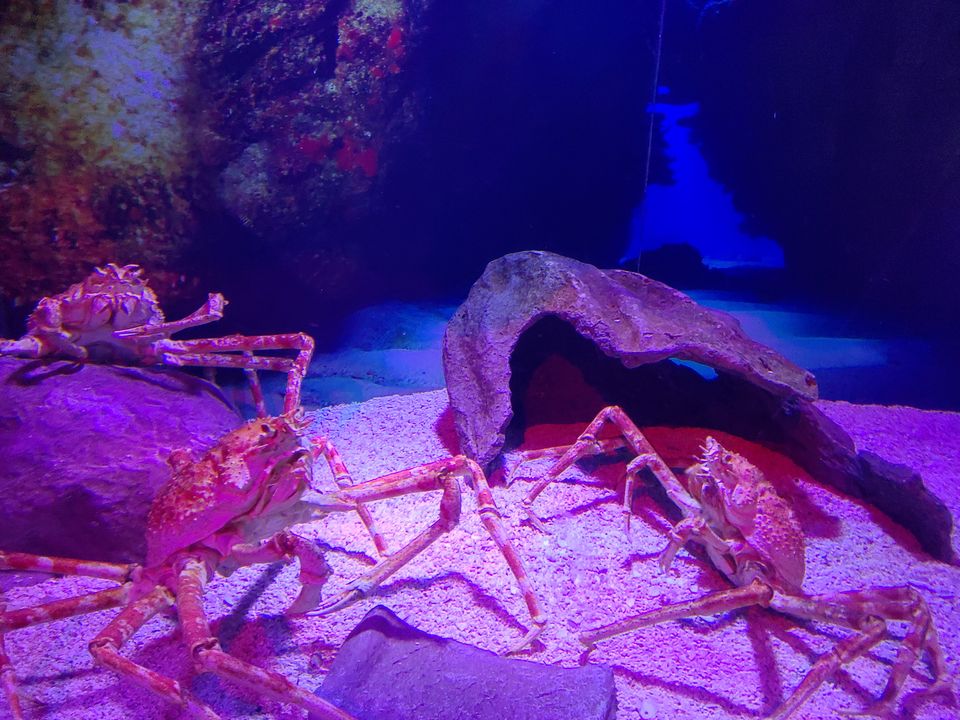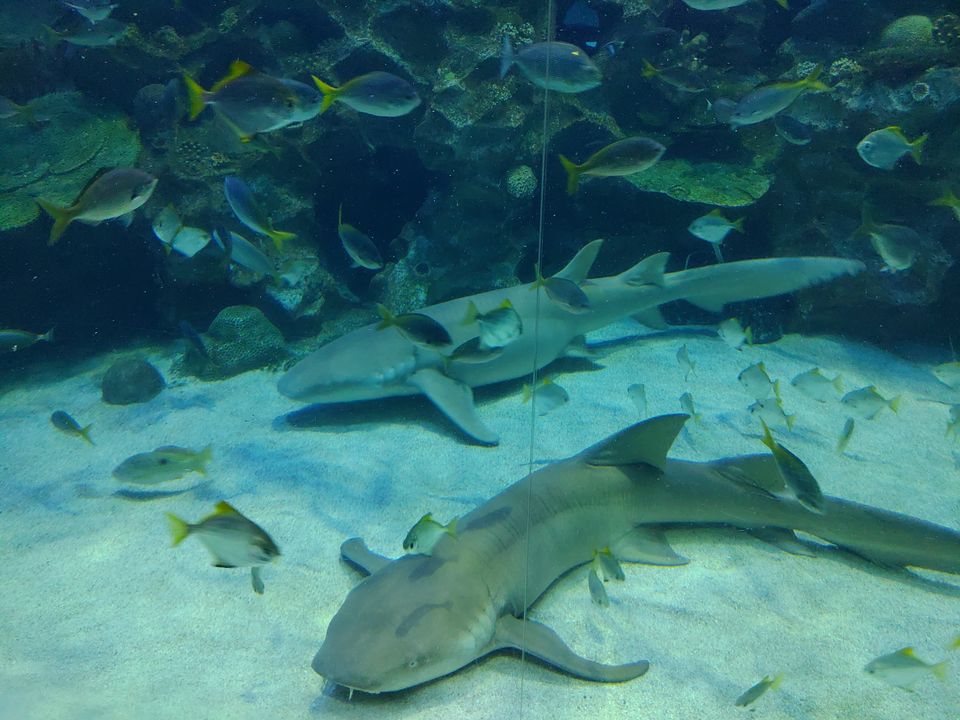 In the night we went to Heli lounge bar. Heli lounge bar is an alternative place to get a good city view at a cheap price. Buy cocktail for 30 ringgit and enjoy the view, and take pictures. From here you can see both Petronas twin towers and KL tower. So if you're on a tight budget avoid KL tower and Petronas Tower and head to Heli lounge bar.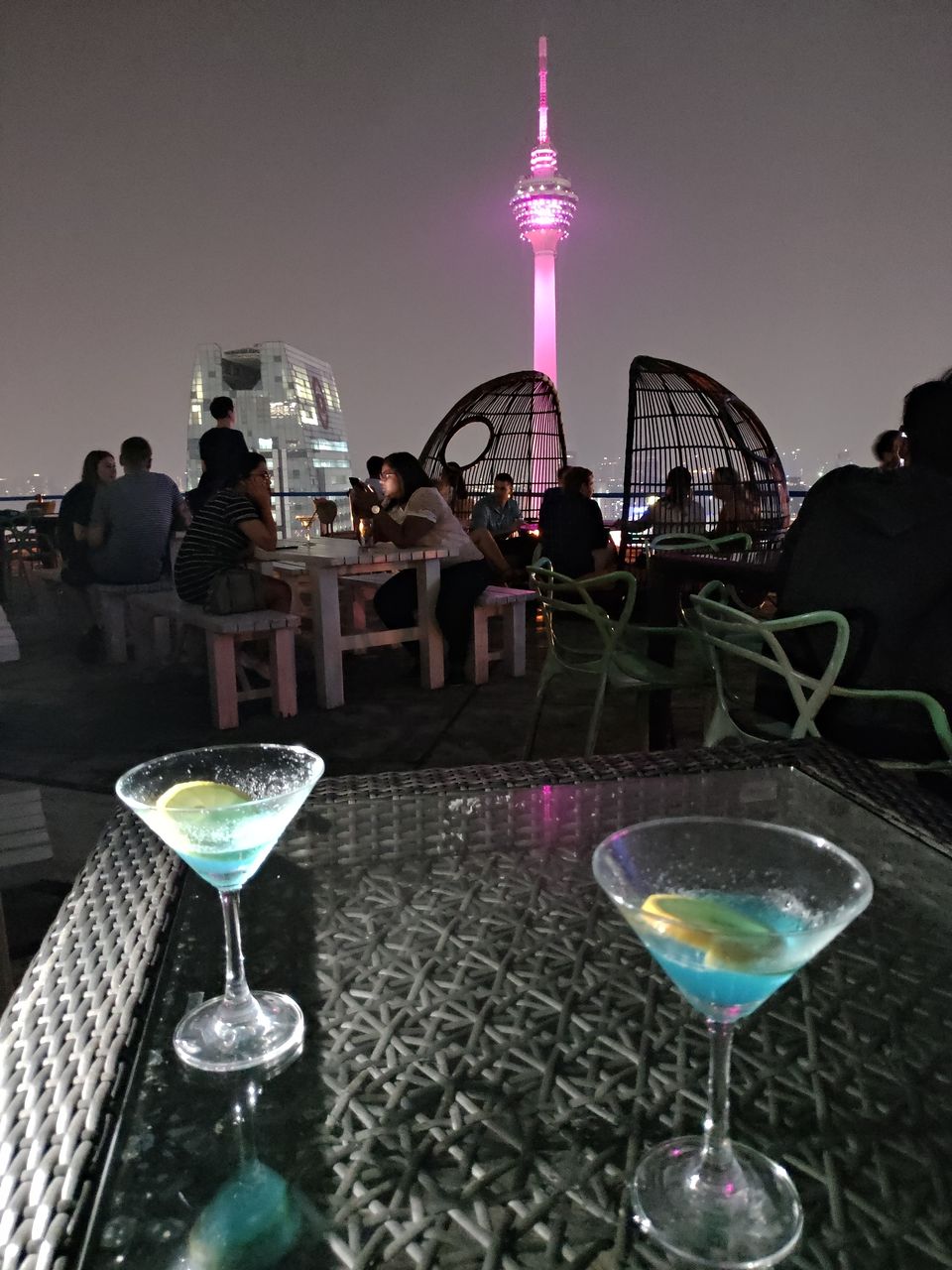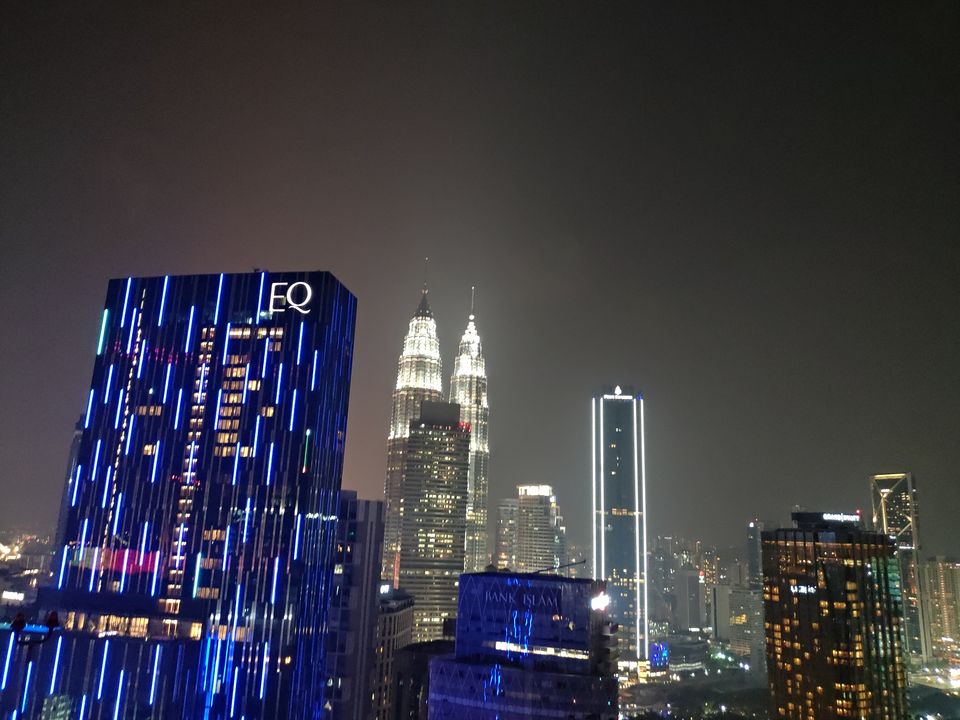 Finally on fifth day I bid good bye to Kuala Lumpur which gave me a really wonderful memories. I feel Kuala Lumpur is the most under rated city in South East Asia. The city is clean, and less crowded. I didn't see many Indian tourists there (may be because it was March). Price of food, hotel and transport are cheap. It is equal to or cheaper than Bangkok I think.
Note: The tickets for KL tower and Aquaria KLCC was booked through Klook app. We bought KL bird park from ticket counter. Its better to buy tickets from Klook app for these attractions since they provide better rate. Use official Malaysian gov. website for visa application, since it is cheaper. This trip can be done for a lesser budget (25 k) if flight ticket and rooms were booked 2 or 3 months prior.