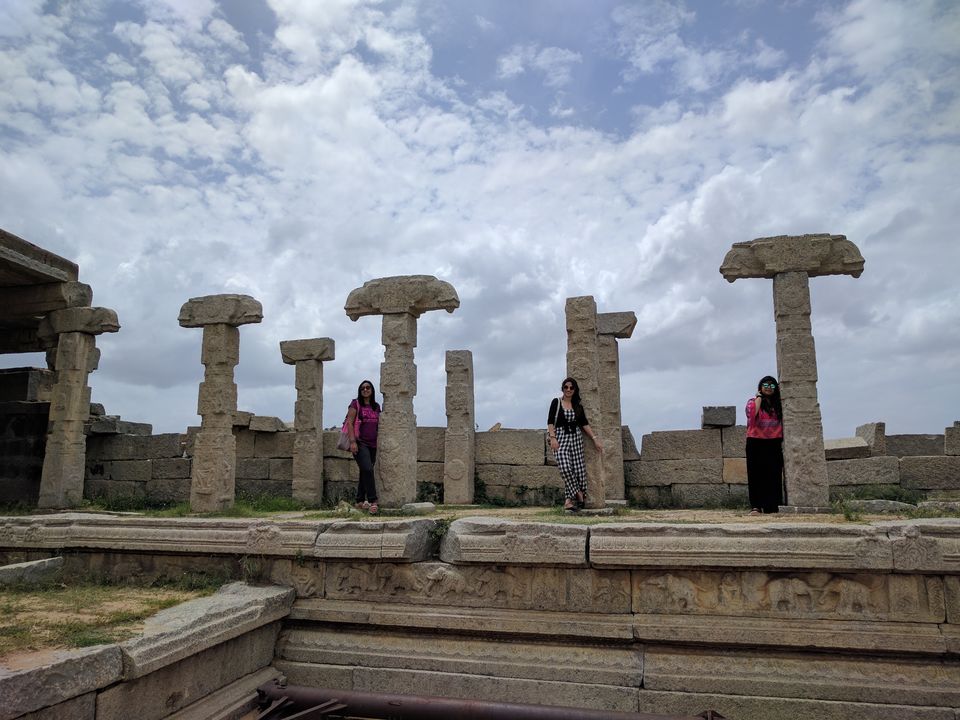 "A land without ruins is a land without memories- a land without memories is a land without history".
Vitthala Temple is one of the finest temples dedicated to Lord Vishnu and is built under the patronage of Devaraya. A set of brilliant ruins takes us through our unimaginable history.
Now, I am personally, not very fond of temples, however, I am writing a separate post on this one as this has to be one of the most magnificent piece of architecture I have come across in one of the most exotic landscapes.
This monument is seen as one of the largest and most popular structures in Hampi and is located in the northeastern part of Hampi near the banks of the river Tungabhadra.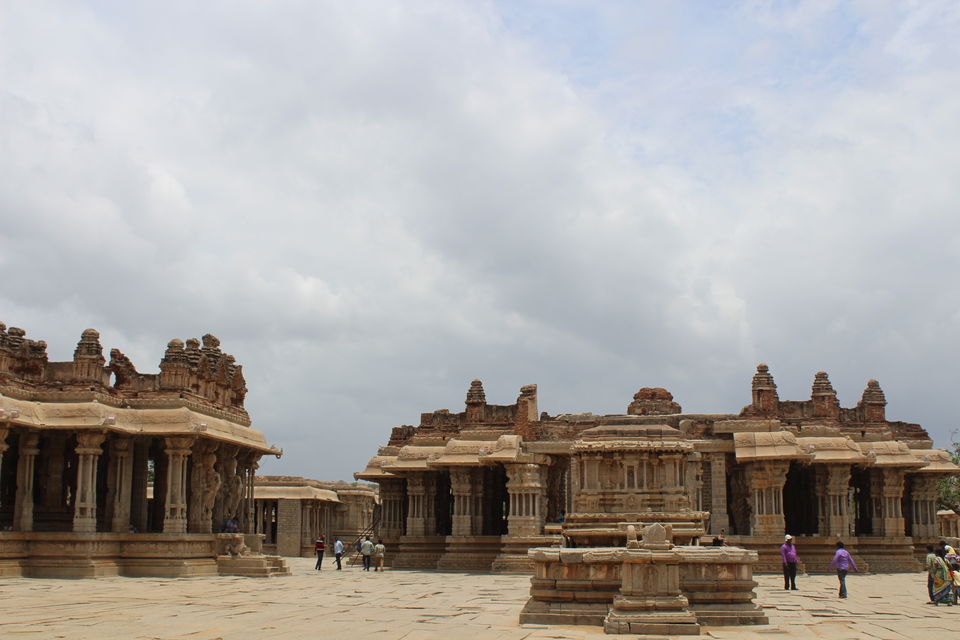 How to reach there:
In case you are in Hampi, you can take an auto or hire a scooty/bike.
Open from: Mon-Sun : 8:30 AM to 5:00 PM. Entry Fee: Indians: Rs. 10/- Children Up To 15 Years: Free Foreign Nationals: $ 5. Still Camera Fee: Free Video Camera Fee: Rs. 25/-. Keep 3 hours minimum for this place.
Some highlights of this gorgeous structure along with some photographs (however, these no where does the justice to the real experience):
The Chariot: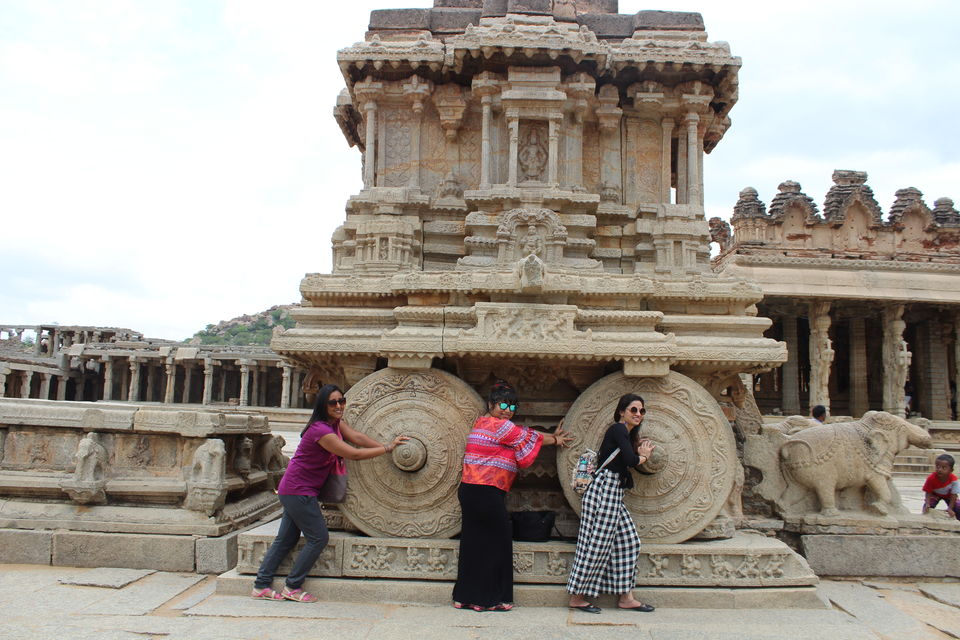 This is a symbol used by Karnataka tourism board and why not. This magnificent stone chariot is built out of giant granite blocks. This is a shrine built in the form of a chariot and dedicated to Lord Vishnu as his vehicle, the original Garuda, the vehicle of Lord Vishnu. Intricate carvings and other embellishments on the chariot includes floral motifs, elephants and host of other carvings which yo have to see to believe it. This is definitely consider the most popular attraction of Hampi located within the Vittala Temple complex and a must-visit for all.
The Musical Pillars: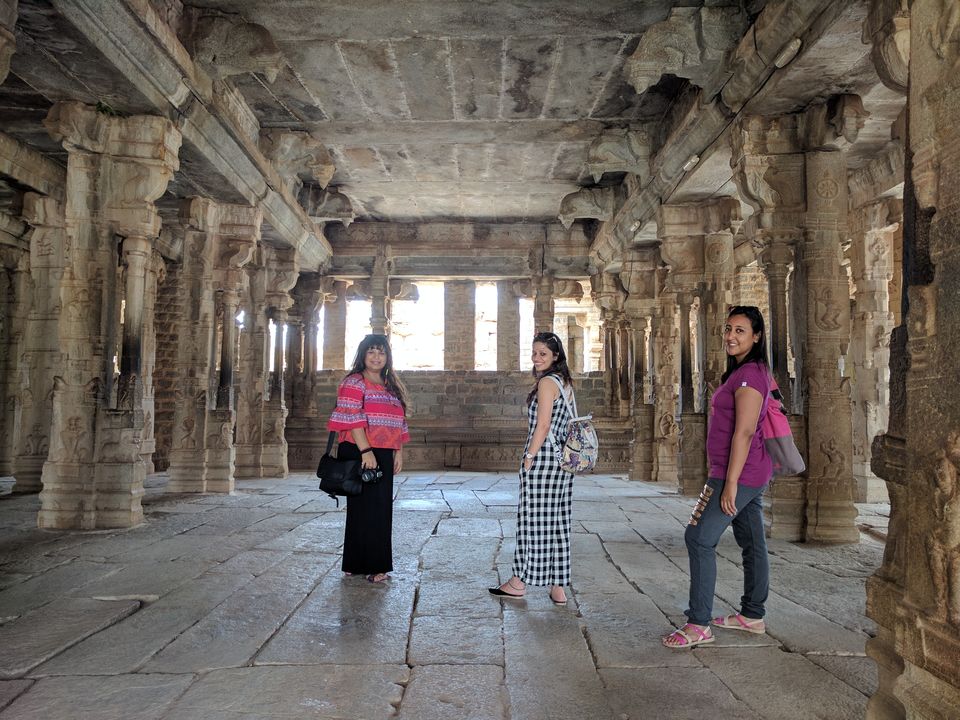 Imagine, tapping the pillars with different force and hearing tabla, harmonium and other beautiful music. That's how each pillar is constructed. Experience it, but for this you may need a guide.
The brilliant craftsmanship: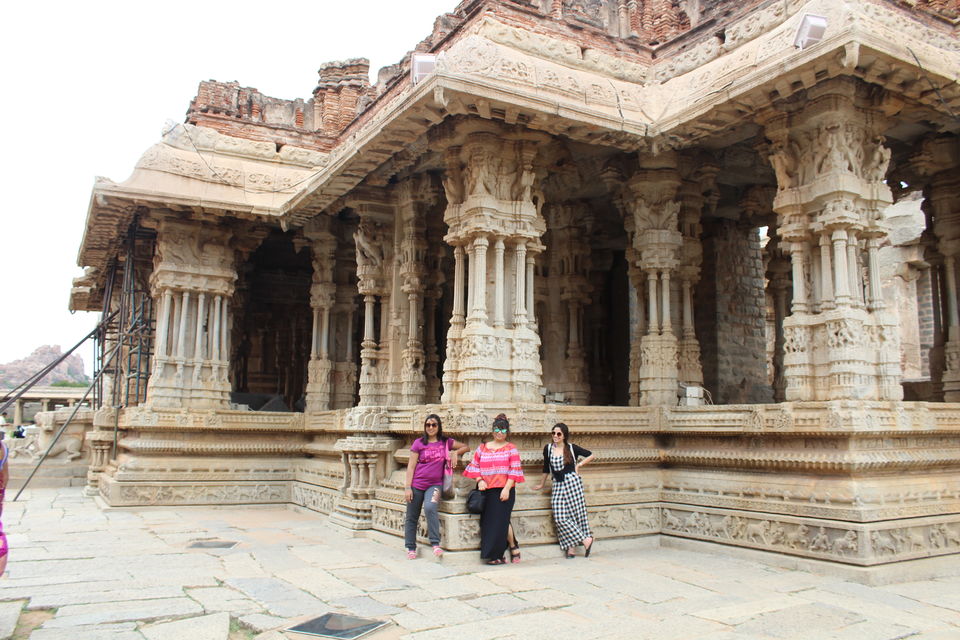 From delicate carvings, elaborate stories, different mandaps and stupas, there is a story behind each area. It shows immense creativity and architectural excellence possessed by our sculptors and artisans of the Vijayanagara era.
Explore the same and keep in mind my following tips for a better experience:
1. Get a Guide- I know, most of us Indians when visiting an Indian landmark may not find it exciting, but this place deserves to be explored with the help of a guide who can share stories and also click the best photographs. My guide took us to the most photographic places and clicked with an enthusiasm that matched us!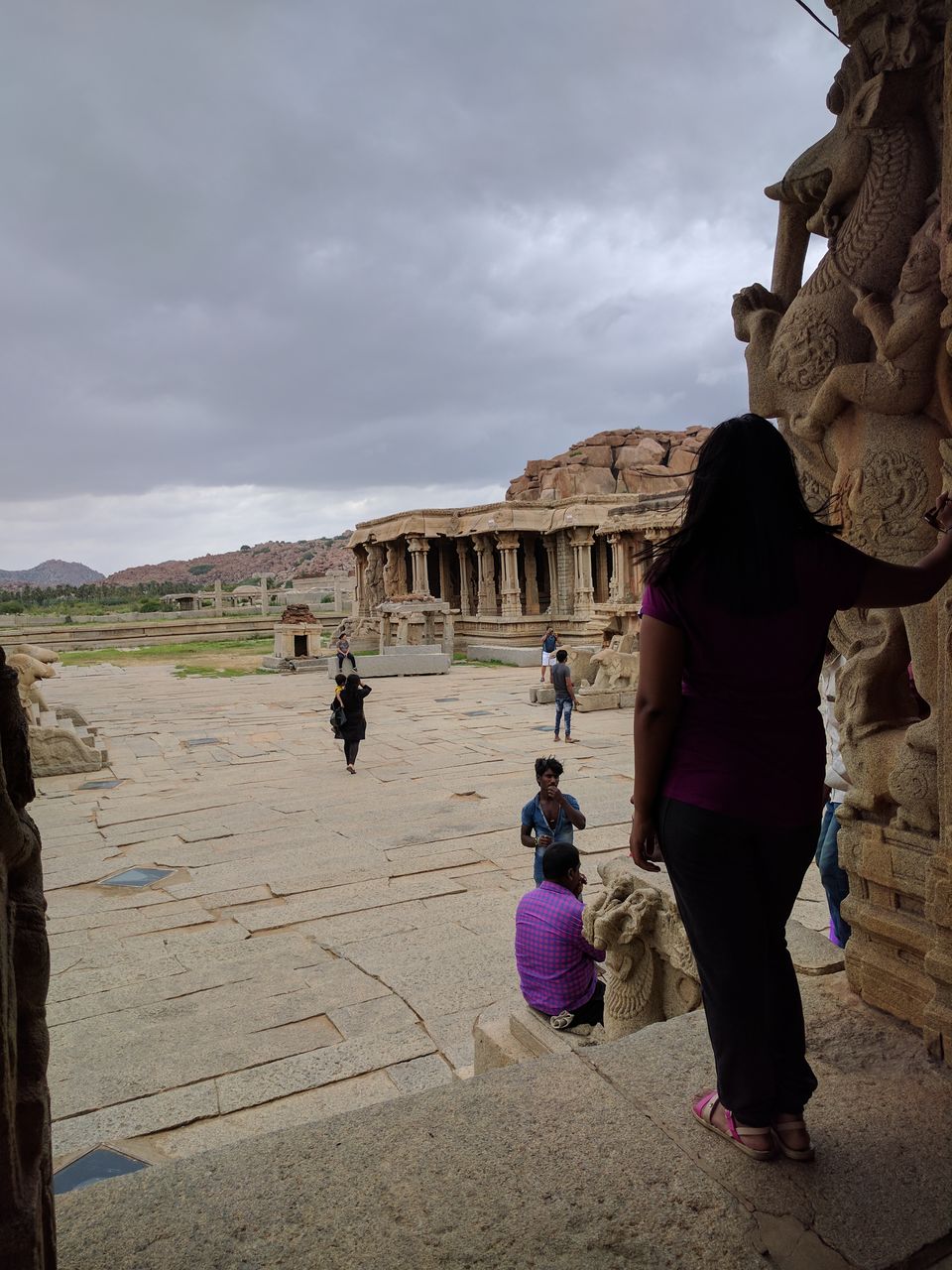 2. Carry bottle of water, sunglasses and wear flats- This place requires too much walking, you will be exposed to direct sunlight. In spite of all, did feel a bit dehydrated, so take all precautions and have the energy for all this fun!
3. Get ready for attention- As 3 females, we were clicked by random strangers, we were followed, approached and were requested for selfies. For starters, it was fun but then became too much. Same has been experienced by few more females. So, a word of caution- be dressed a little carefully to avoid standing out too much!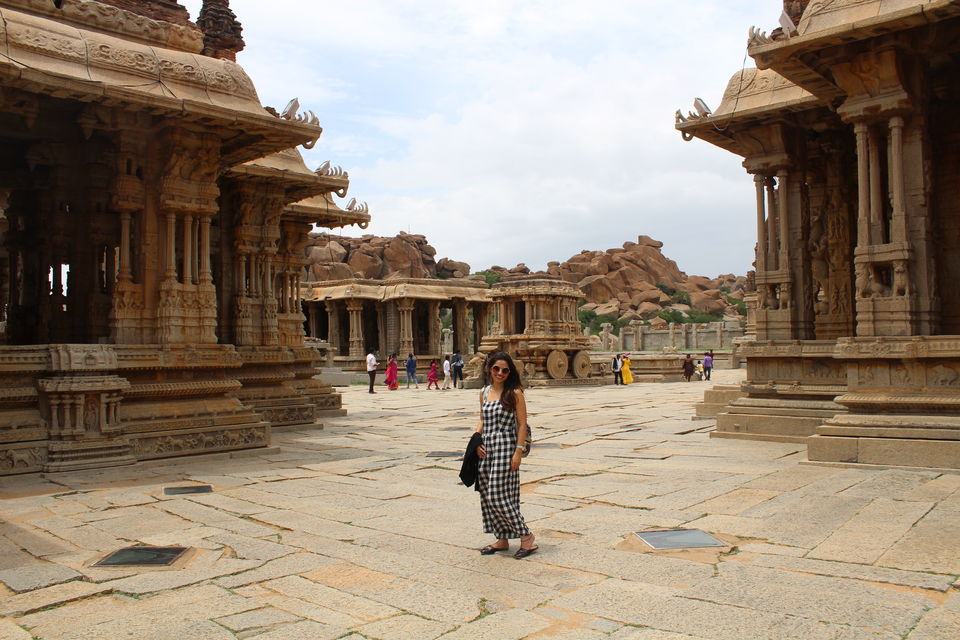 So enjoy this historical masterpiece from 15th century and share your experience with me.
Originally written for travelninja.co.in
Follow me on instagram at beingtravelninja to connect with me!