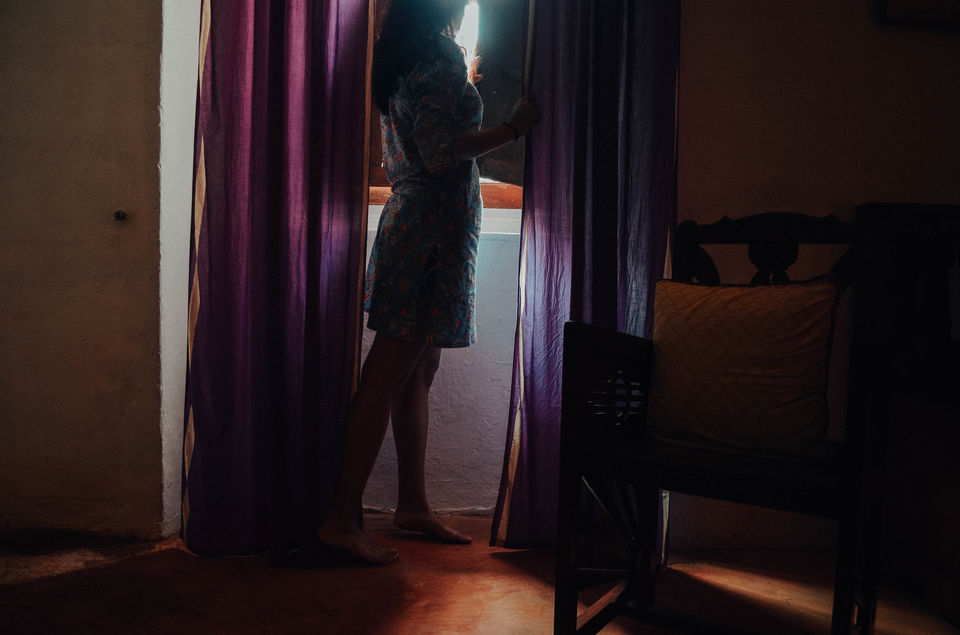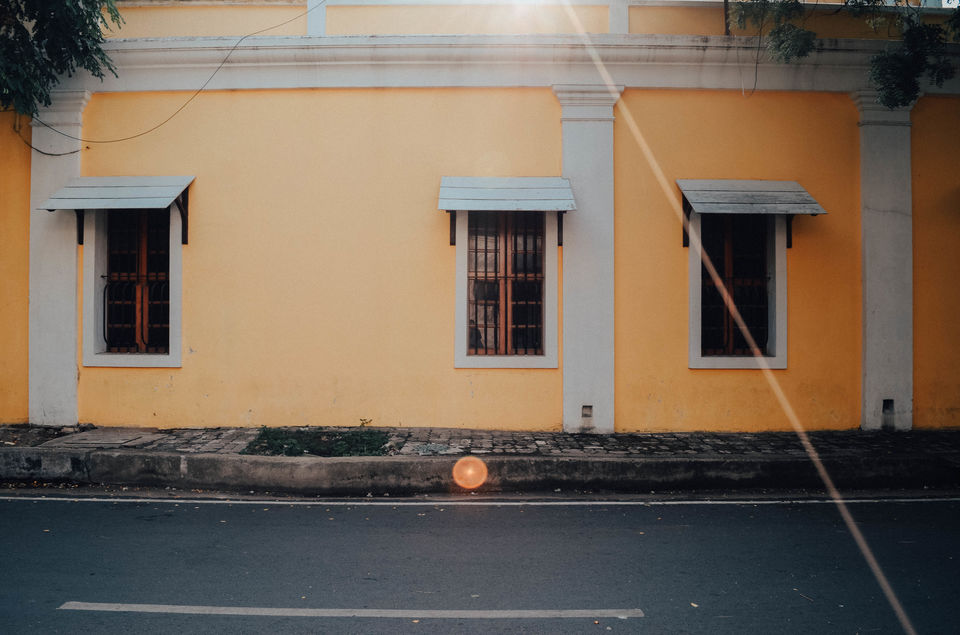 Living in the golden hour with a tinge of azure is Pondicherry, a town set in time.
Bright colonial heritage courtyards and with serene beaches, how rightly is it dubbed, 'French Riviera of the East.'
You cannot just adore these french houses and not stay in one.
Villa Helena is one such beautiful guest house found during my personal jaunt.
The rooms, completed with block printed upholstery, is a summer dream even winter lovers wouldn't want to get up from.
You can walk the entire town, and would still come home to amazement.
And that brings me to question- what does travelling have to change in you?
I was clearly looking for something. something of change when I go back.
More ways to adore the leaves so green, to blend in and still be true to me, to be a part of people's little goals, my medium of art, a cool new font, the optimum usage of space- both inner and outer, the stories I'm waiting to tell, to tell or not to tell, the questions I'm actually seeking answers to, the questions as well.
And so much more.
Where did I look for these answers, you ask me?
In the sugar smiles on my cappuccino and the same mismatched fork I got during every meal.
In the graffiti outside Cafe des Arts. Postcards bought simply for the graphics that still remain unsent.
Beautiful gigantic leaves new to this North Indian lass.
In the serene tranquility even when the town's bustling with people.
The line drawings of a chatty school boy selling his art at the beach- both, the drawings and a super persuasive conversation system.
I looked for new colours to love, new words to learn.
A super old bookstore my wandering found.
Bought fiction and coffee table books- new to a reader of my kind. But thick dust and second hand memories, at liberty.
Great coffee always lifting up spirits, and strangers, strange and curious.
In a quest so desperate, I clicked away in a solo photo walk.
With wind blowing in my face, and not a thing to care.
Not sure if I woke up with the rising sun, but definitely with the town as it was waking up.
I guess when you walk a town as it is waking up, you become a part of it.
Just don't open your box of questions all at once.
Or even better?
Forget them all.