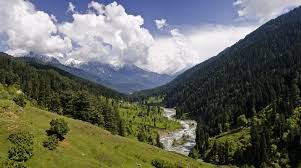 Kashmir is not unsafe for tourists. We need to change perceptions. There has been a 40 percent rise in international tourists, mostly from Southeast Asia. Previously Bengal accounted for more than 20 percent of the tourist traffic. The number has dropped to half this festival season. We went on a tour to heritage sites like Pari Mahal, Chashme Shahi and Nishat Bagh, ending with a cruise on the Dal Lake.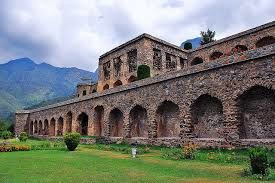 We had to leave for Pahalgam early. It involved crossing some "sensitive" areas in Anantnag district. Pahalgam, the most popular tourist destination in the valley and accounting for 70 percent of Kashmir's tourist flow, is still better off as far as footfall is concerned. The footfall used to be around 11 lakh till 2011. It dipped to a little over one lakh in 2012, but Pahalgam has managed to recover, thanks to the Amarnath yatris. The local homes are also opening up for tourists. One can soak in the local flavour at homestays. Their prices range from rs. 1,500 to Rs. 2,200. Srinagar too is offering homestays. Pahalgam is also employing environment-friendly measures to dispose off its waste. Guests spent a chilly morning at the Pahalgam Club and then at its golf course, chatting over cups of tea, local bakery and a sumptuous lunch of gushtaba, rogan josh, lotus stem curry, chicken and fish.. Post-lunch, we headed for Aru Valley, a destination for trekkers. Time comes to a standstill in this remote corner of Kashmir. As a few small traders and vendors try to woo tourists amid the quiet and serenity here, it takes a minute to gauge their real frustration -- depleting income and lack of opportunities.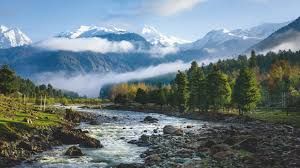 One of the most beautiful destinations in Kashmir was saved for last. Gulmarg with its colder climes, golf course, opportunities for skiing, long walks and treks has been welcoming tourists since the colonial times. At Gulmarg Golf Club, the guests were served kebabs, Kashmiri breads, harissa (  a tye of Haleem ) and different types of fries and sauces under the sky. Luch was a traditional affair with free flowing sips of Kahwah. The three day rip ended with music, dinner and bonhomie at a star hotel in Gulmarg.